Heat olive oil over medium low heat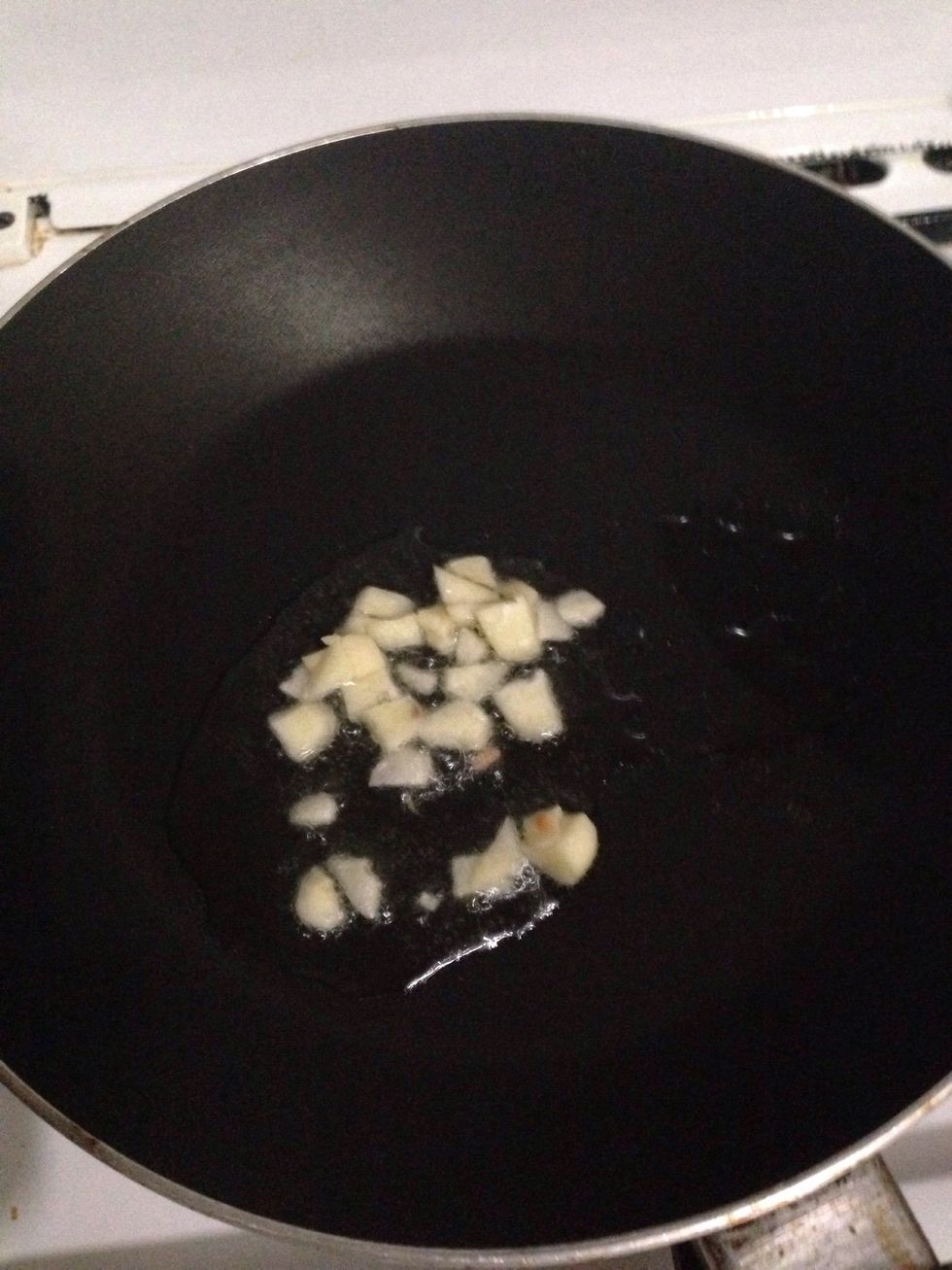 Dump in minced garlic, saute until fragrant. Add in chopped onion now, But since I'm using a pasta sauce that already has strong onion taste I omit the chopped onion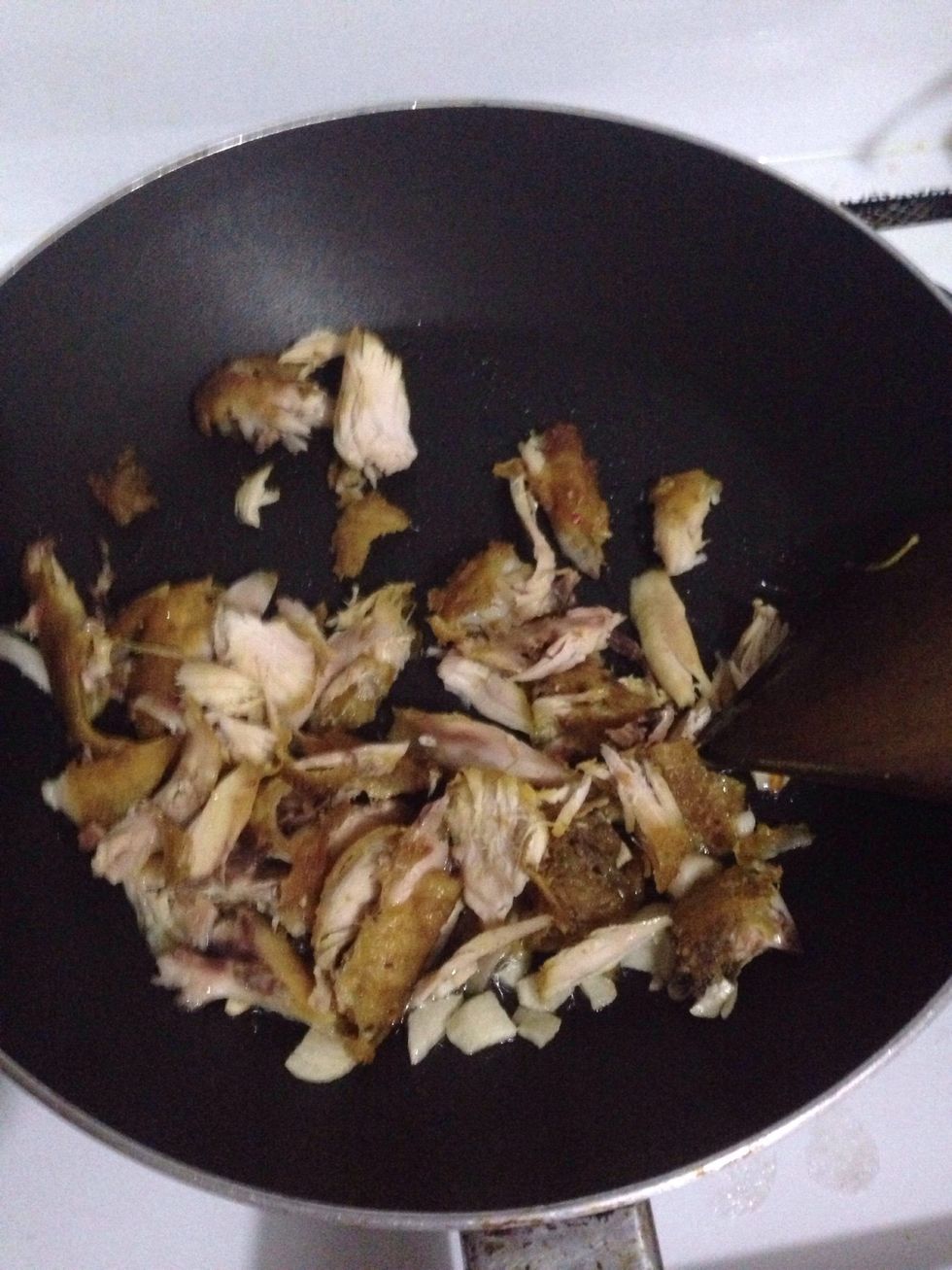 Add in your meat, cook thoroughly. I use leftover chicken. You can use ground chicken/beef, or chunk pieces. Bacon or ham? Yes and yes. You can also add in mushroom.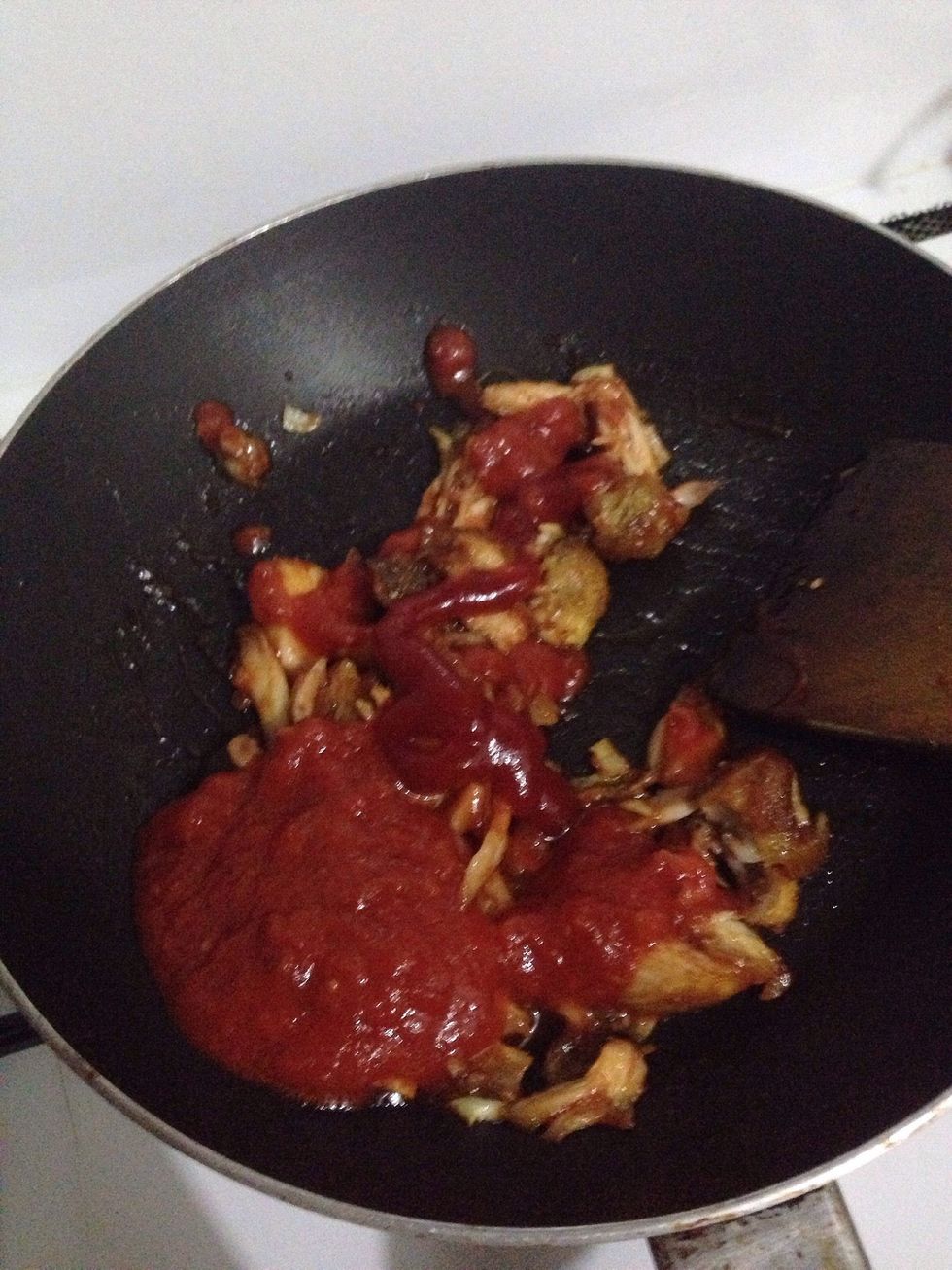 Dump in canned tomato and tomato sauce. I'm using homemade pasta sauce + tomato sauce
Stir until all coated with sauce
Add in veggies. I briefly boiled my veggies before I dump it in. You can use whichever veggies you prefer or have on hands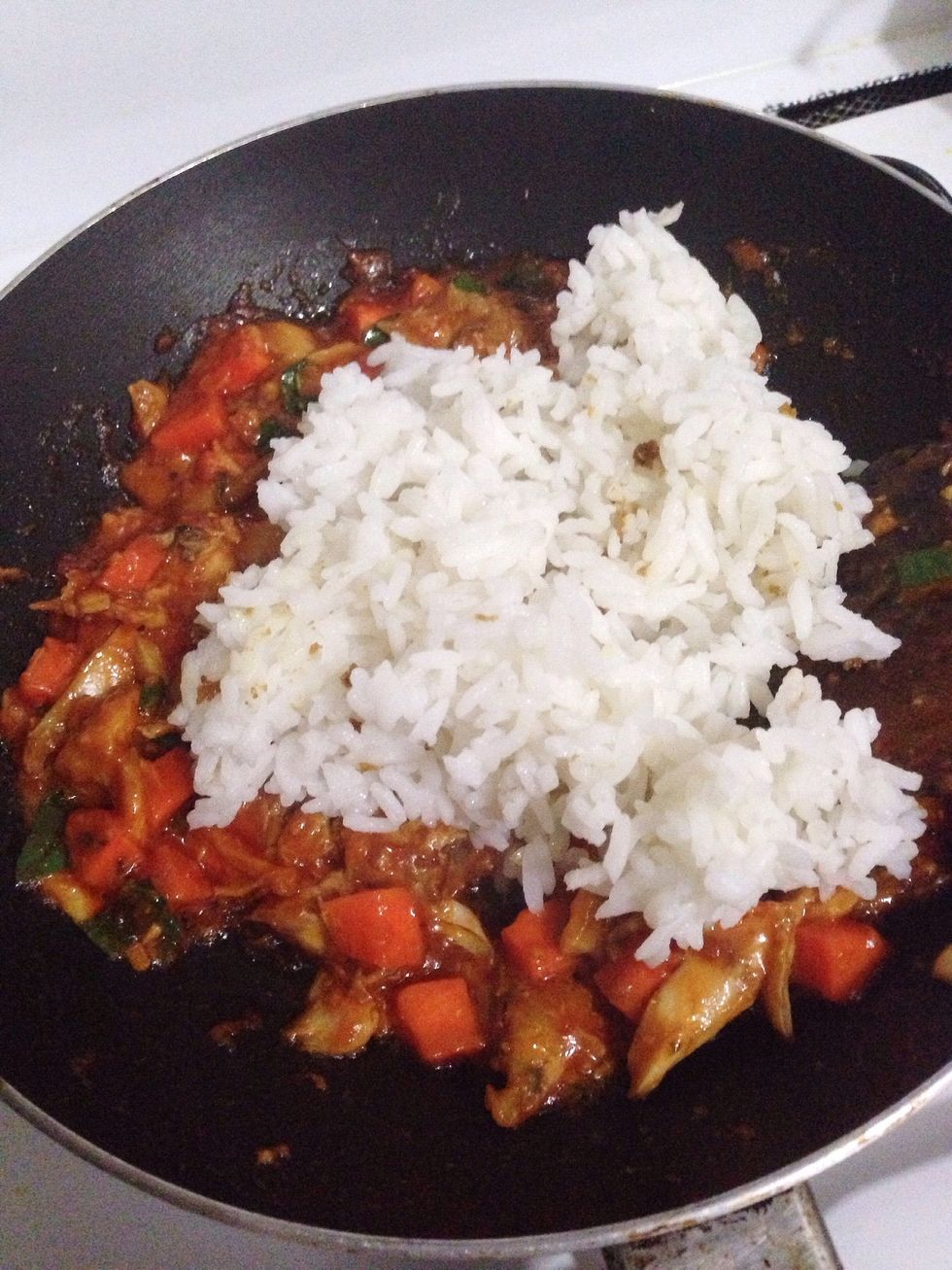 Season with salt and pepper according to your liking then add in cooked rice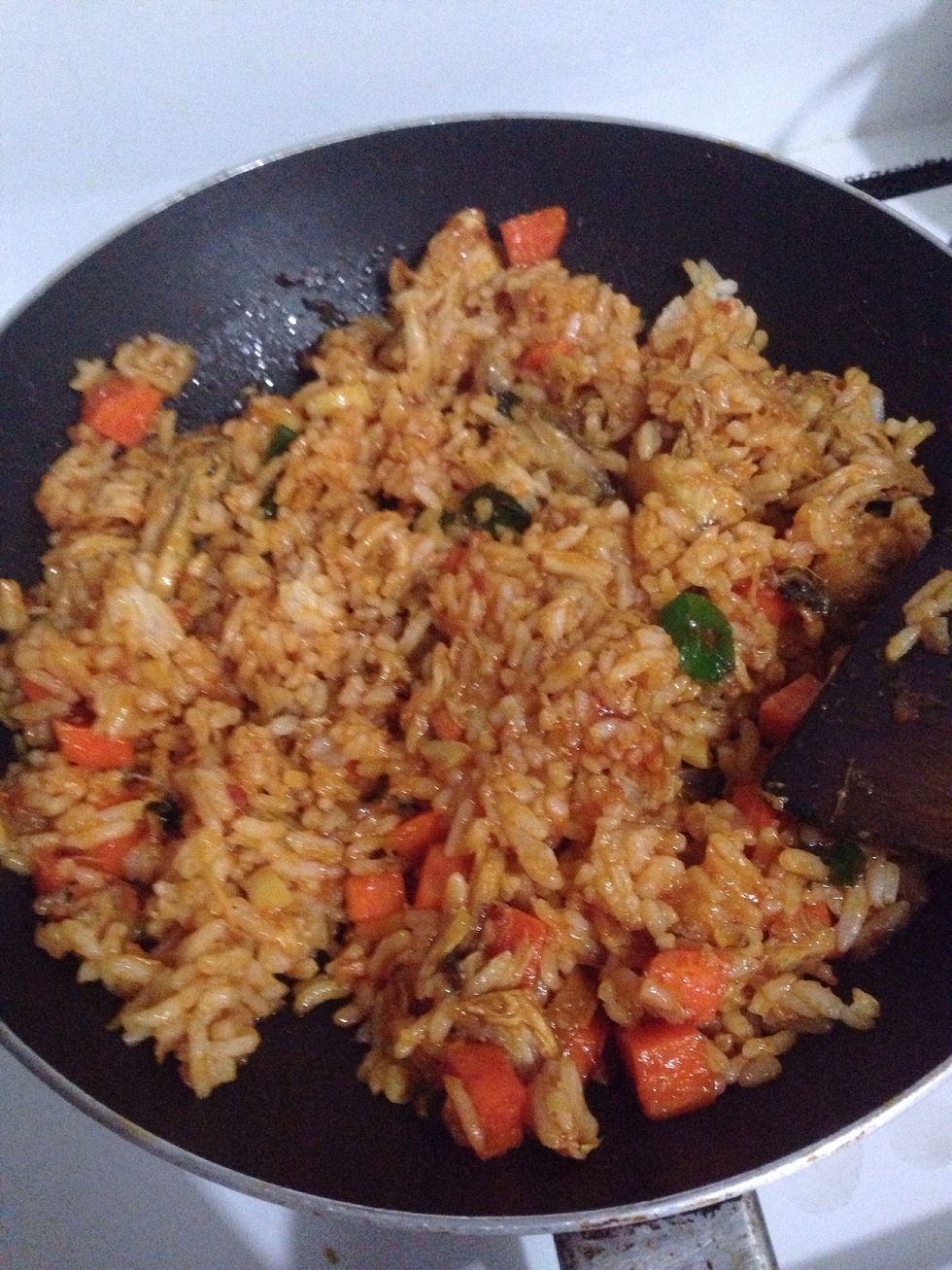 Mix thoroughly then remove from heat and set aside
Now let's prepare the omelette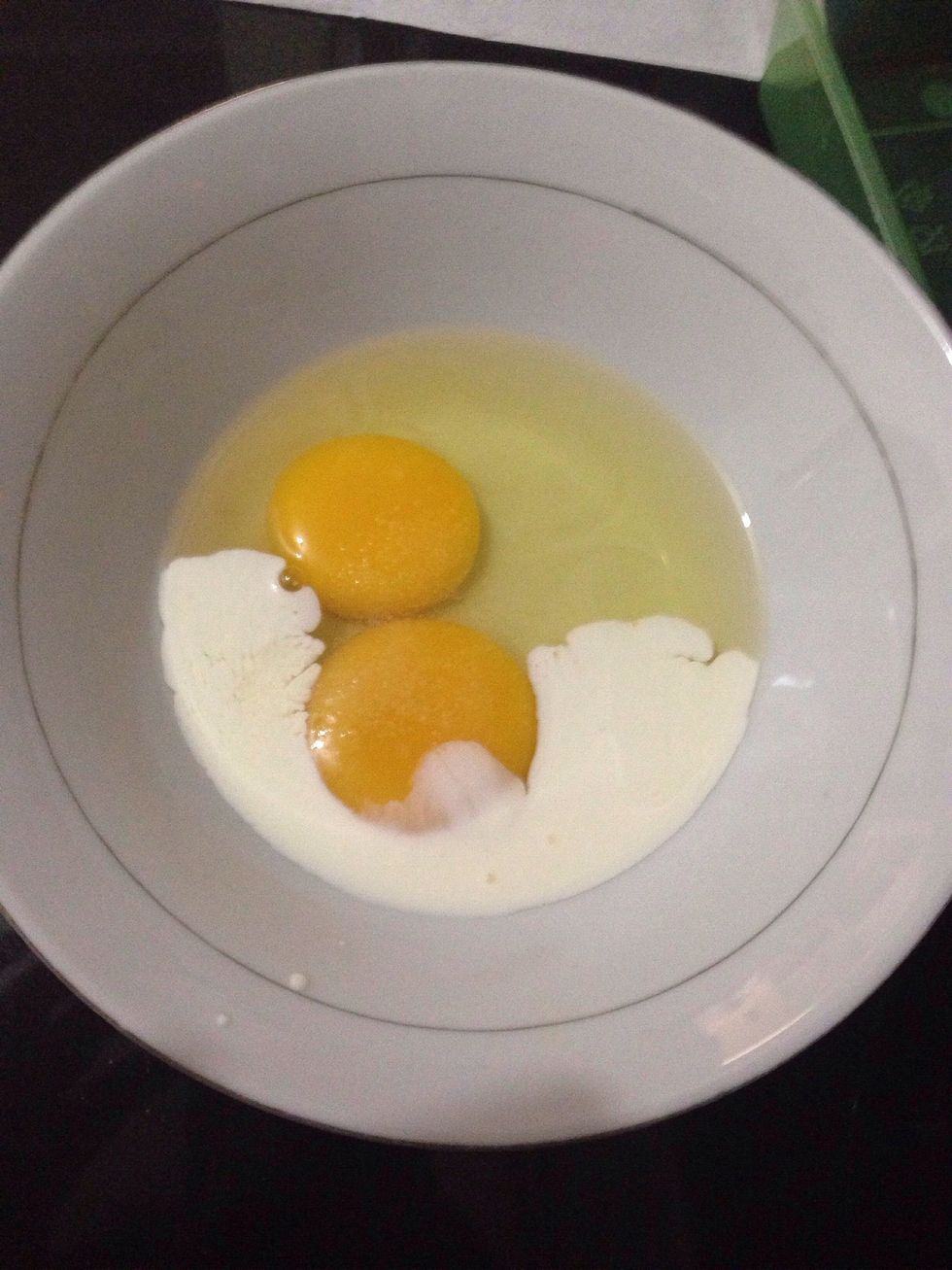 Crack 2 eggs with salt, pepper, and cream..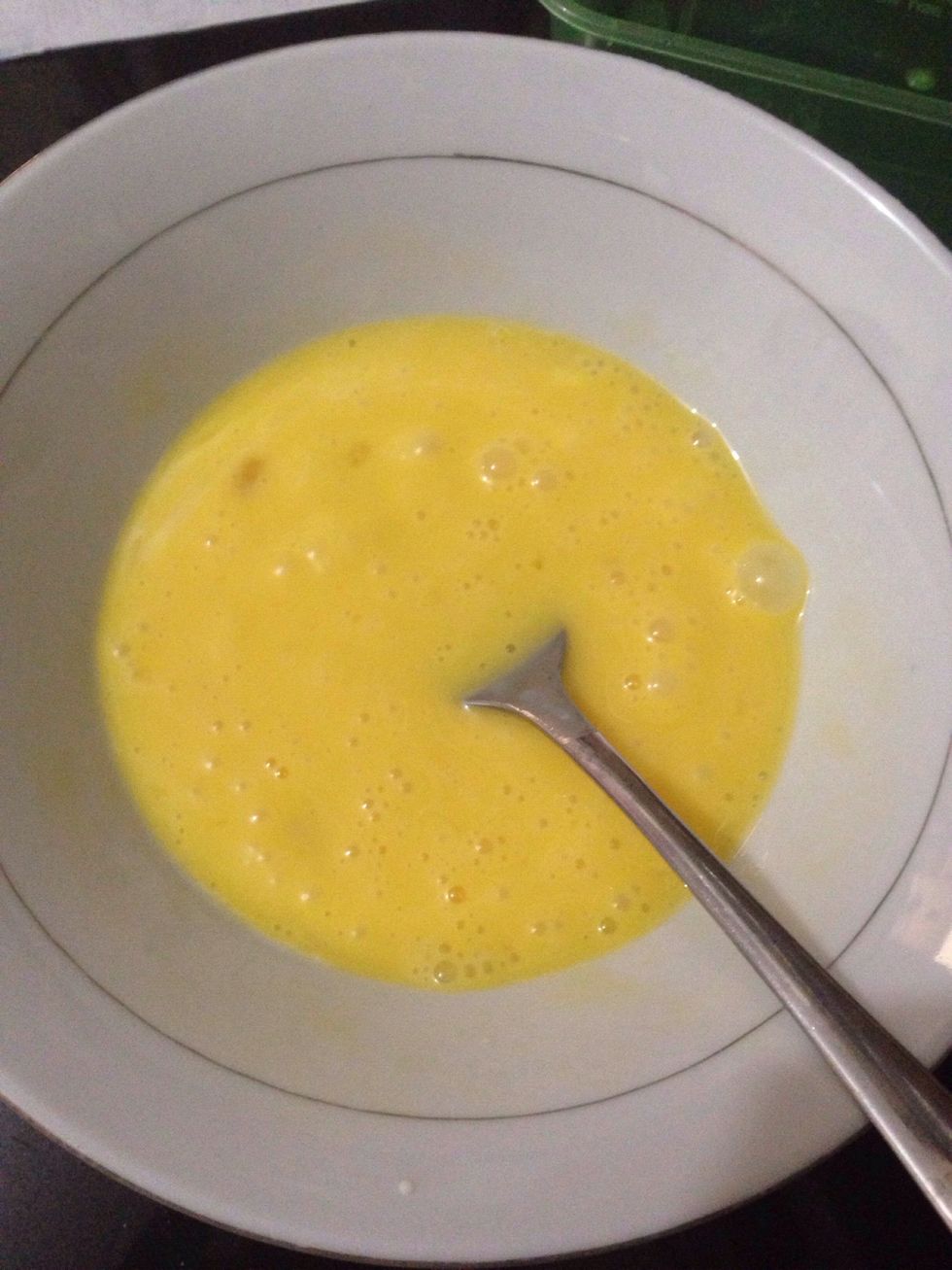 ..and beat them together with fork/whisk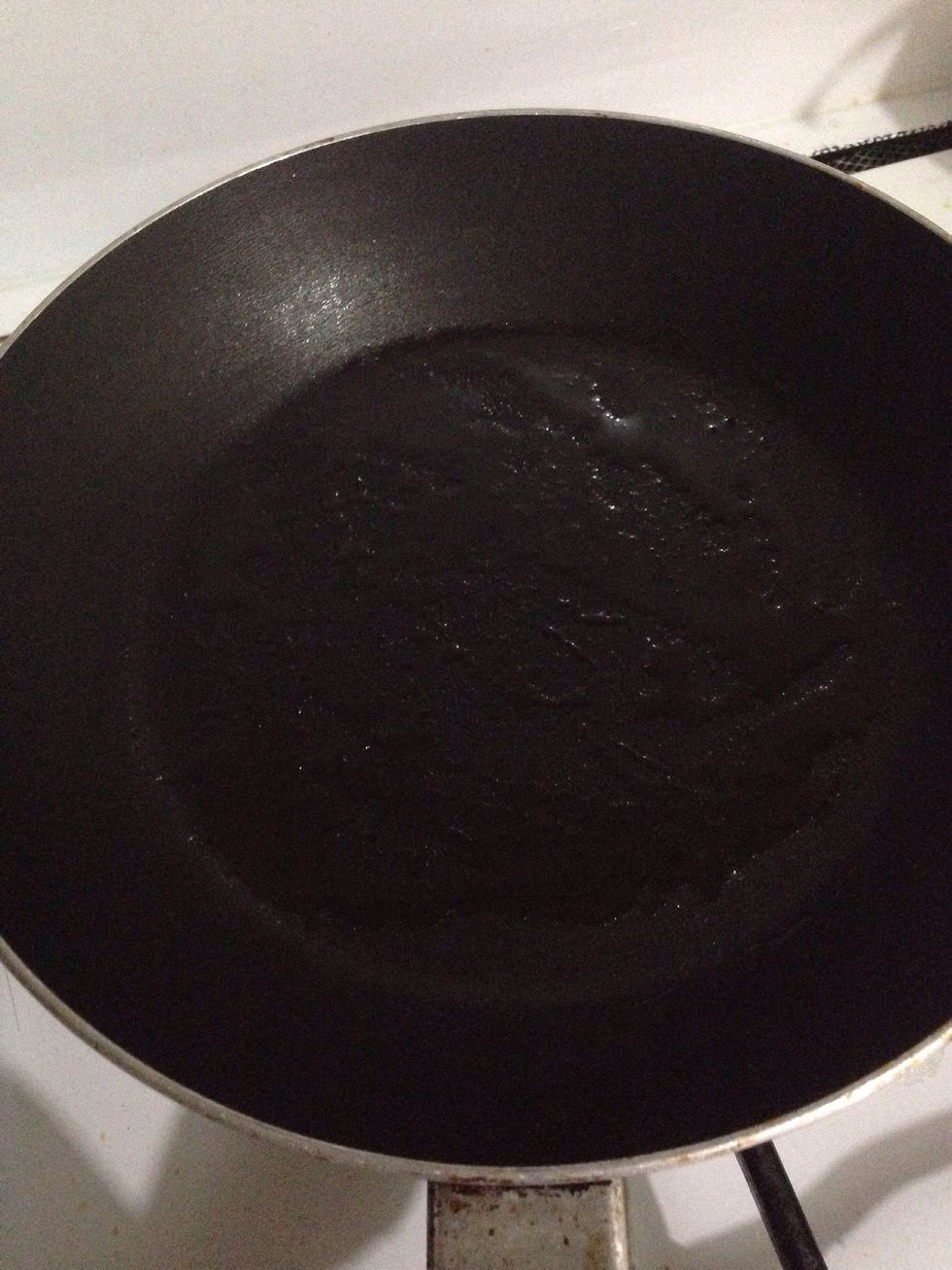 Heat olive oil in a pan over medium-low heat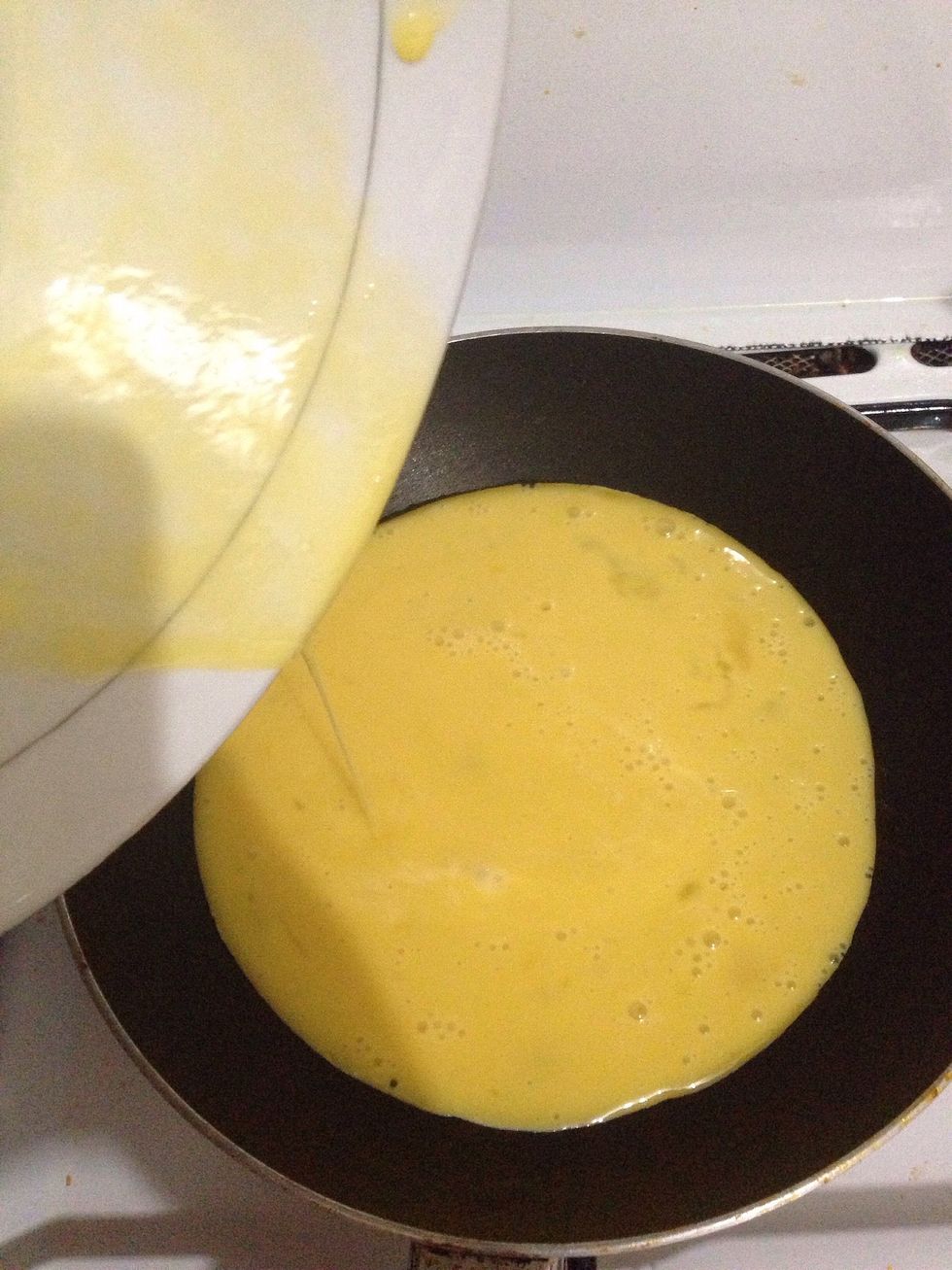 Pour the egg as and swirling them around so it cover bottom and sides of the pan
Quickly stir/scramble the center of the egg, then allow them to cook almost through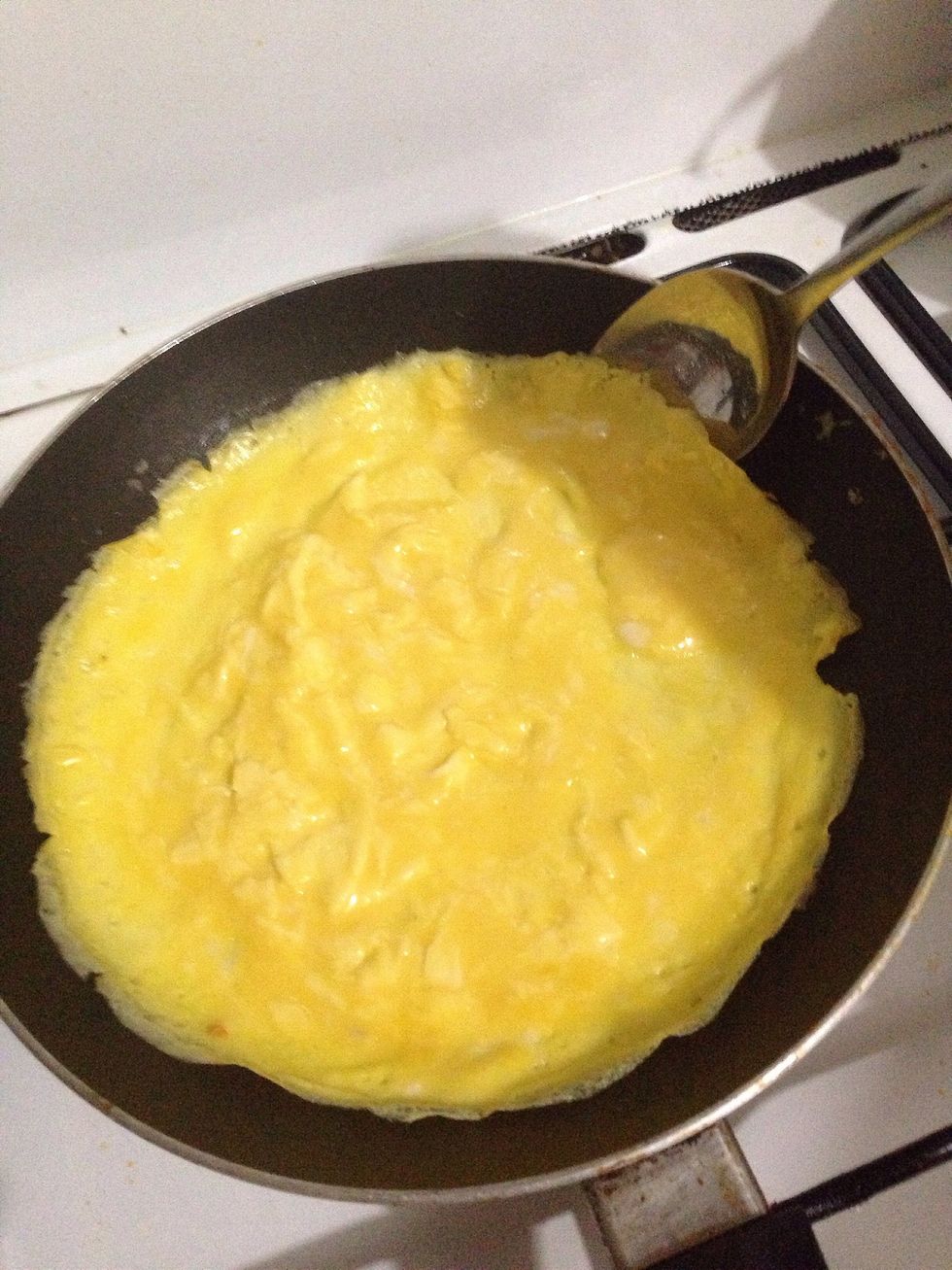 When the egg is half cooked, loosen the sides and bottom so it doesn't stick to the pan
Add in tomato rice when egg is about 80% cooked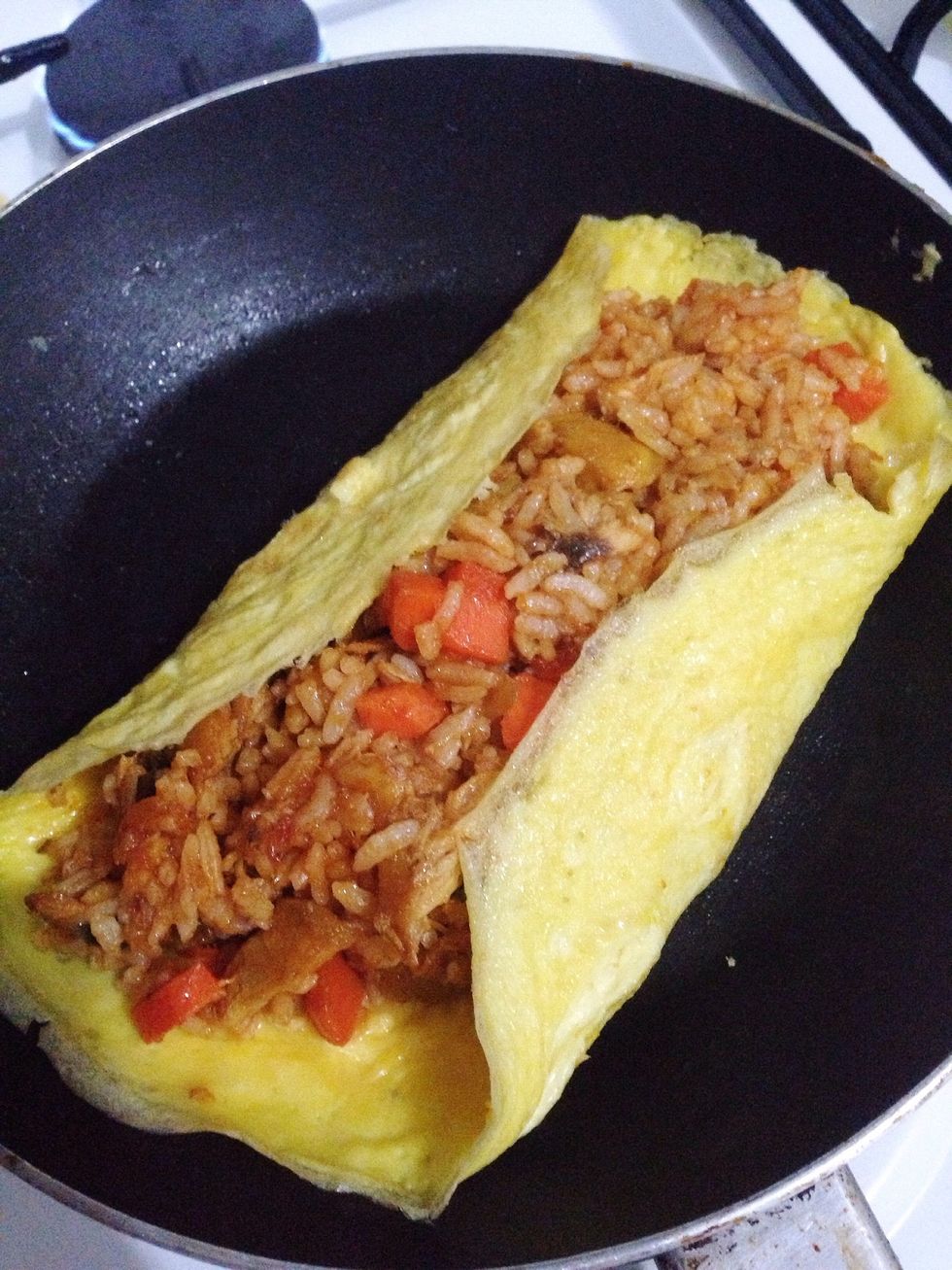 Fold the sides of omelet over the rice. Do this when your egg is 80% cooked..if your egg fully cooked, it will crack/tear when you fold. Then let it cook thorougly & remove from heat
Remove from heat. Tilt the pan and let the stuffed omelete slide to the side of the pan. Hold your lunch box/plate next to the side of pan. Quickly turn/flip the omelette over to the lunch box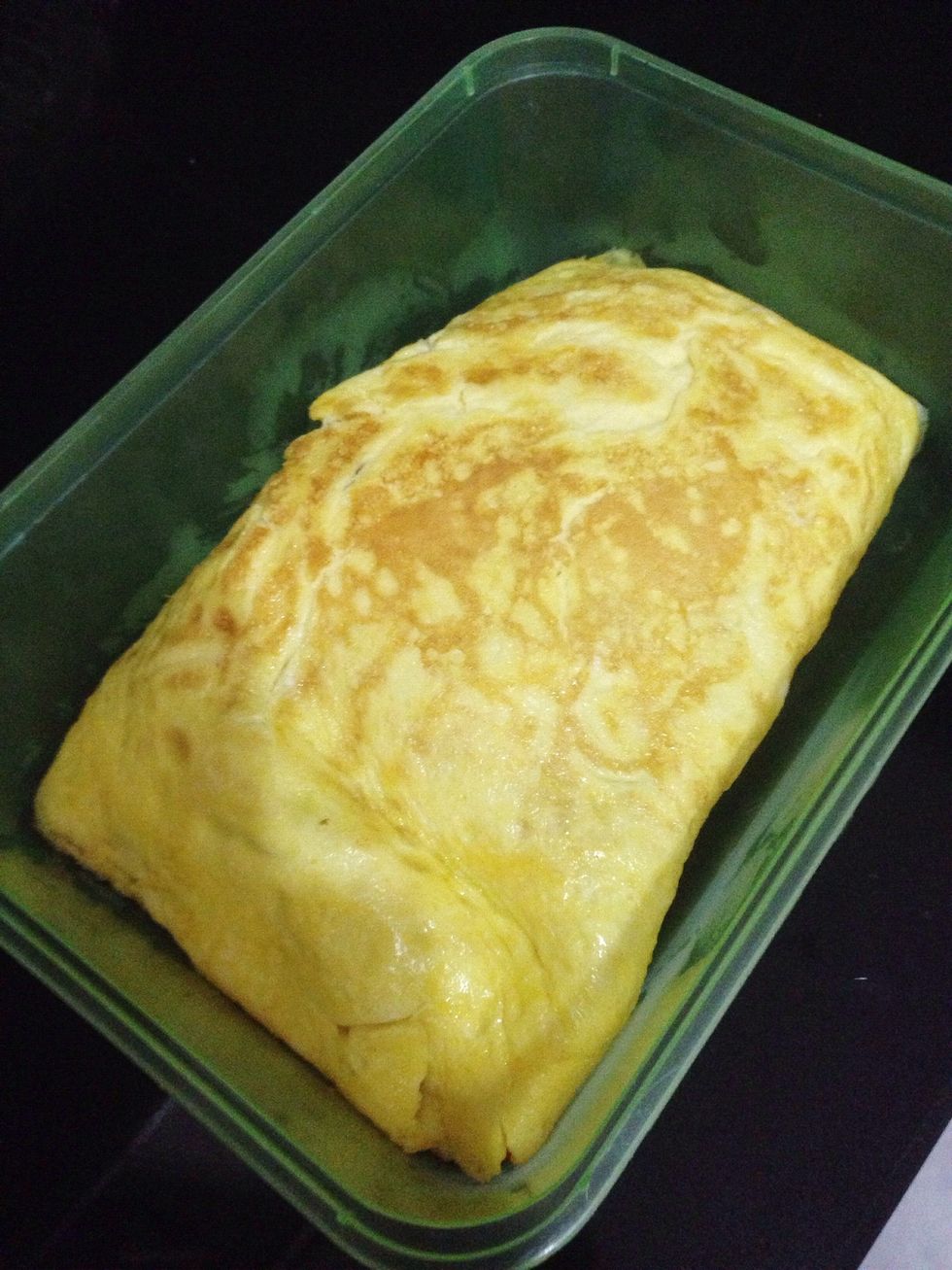 Like so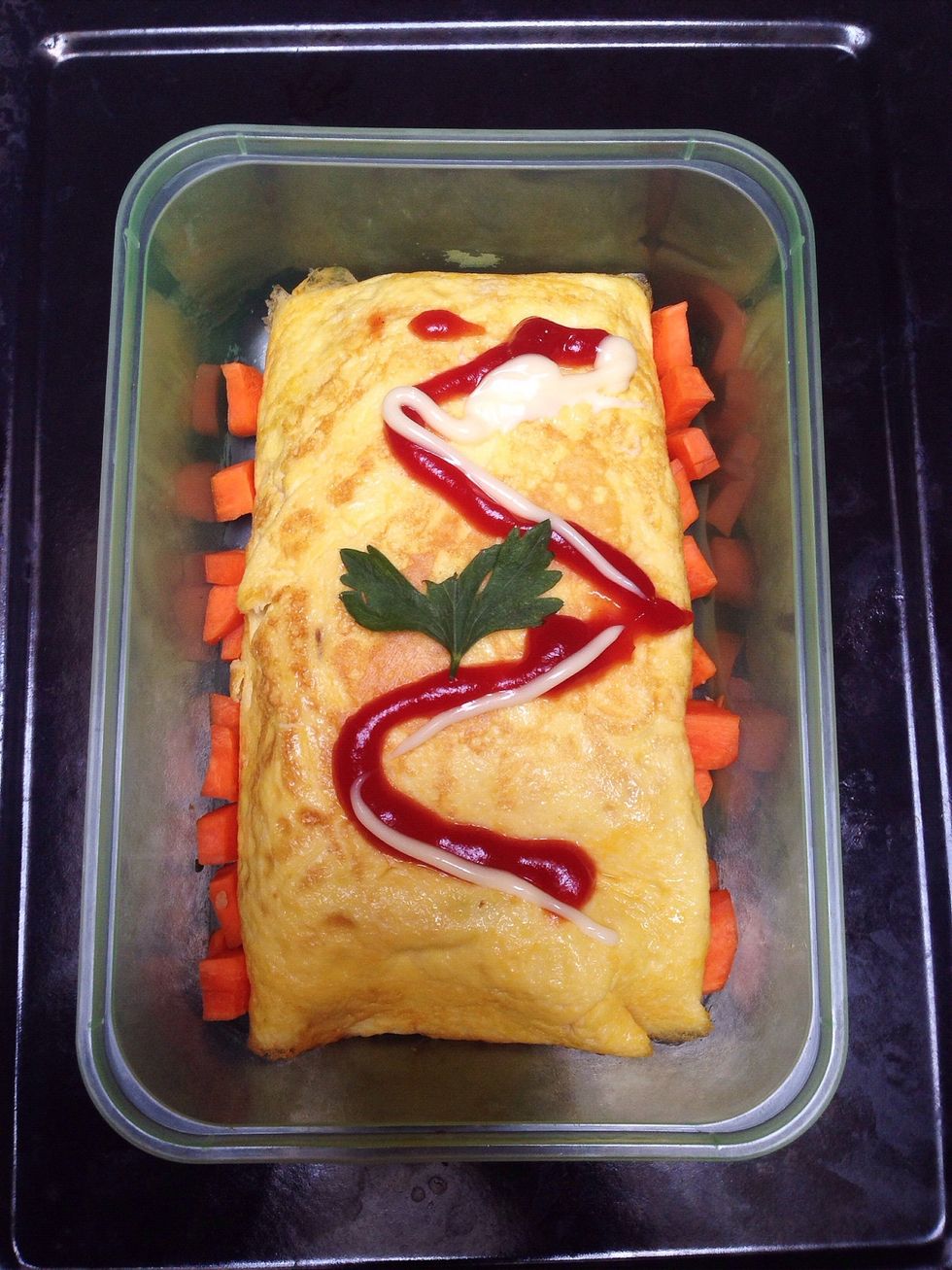 Drizzle some tomato ketchup and mayonaise on top of stuffed omelette. Garnish with anything you like
Ready for lunch. Yum!
1.0 small clove garlic, minced
30.0g Onion, chopped
60.0g Chicken or beef
2.0Tbsp Canned tomato/pasta sauce
1.0Tbsp Tomato ketchup
1/4c Veggies
1.0 Serving of cooked rice
2.0 Eggs
1.0Tbsp Heavy/cooking cream or milk
Salt to taste
Pepper to taste
Tomato sauce for topping
Mayonaise for topping