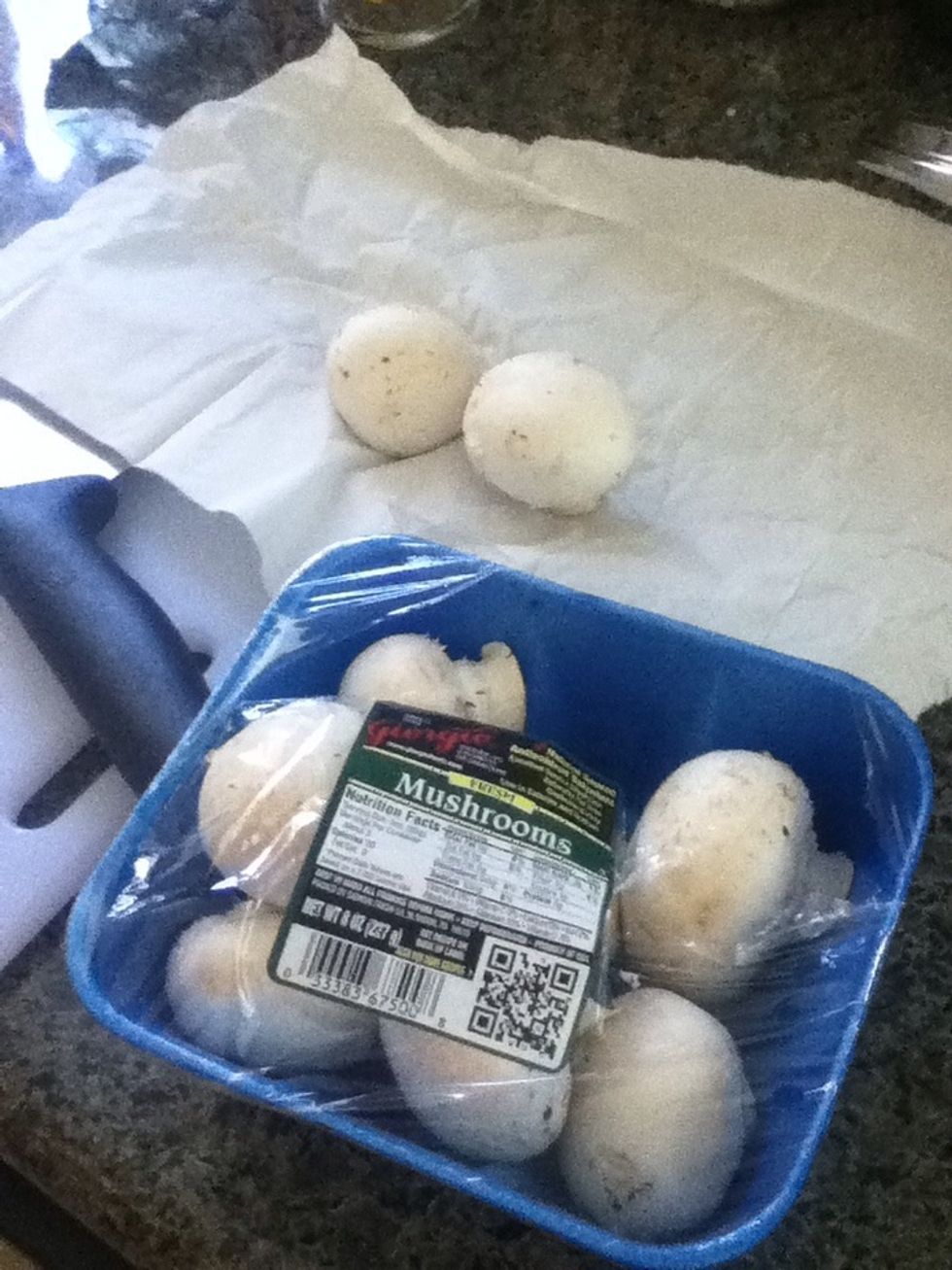 Clean the mushrooms! It's better not to wash them (unless its really dirty then i'd wash it real quick) because they absorb water, so just use paper towel and gently wipe each mushrooms :)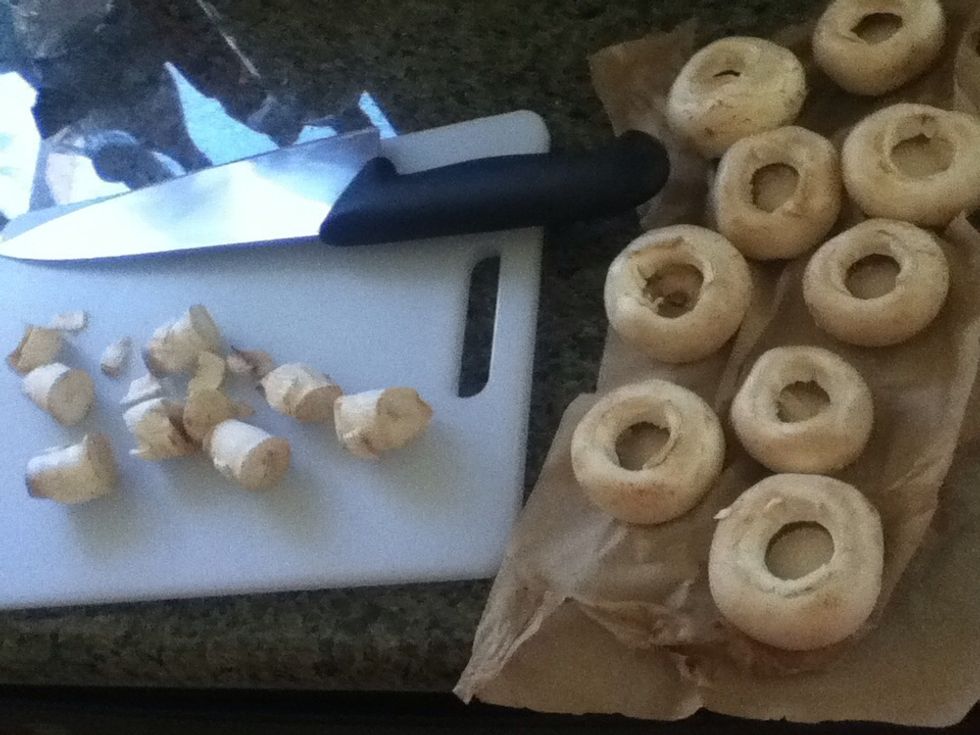 Remove the stems. Just push the stem to the side and you would hear the snapping sound and it should come off pretty easy. It helped me watching a video on YouTube. Type "how to remove mushroom stem".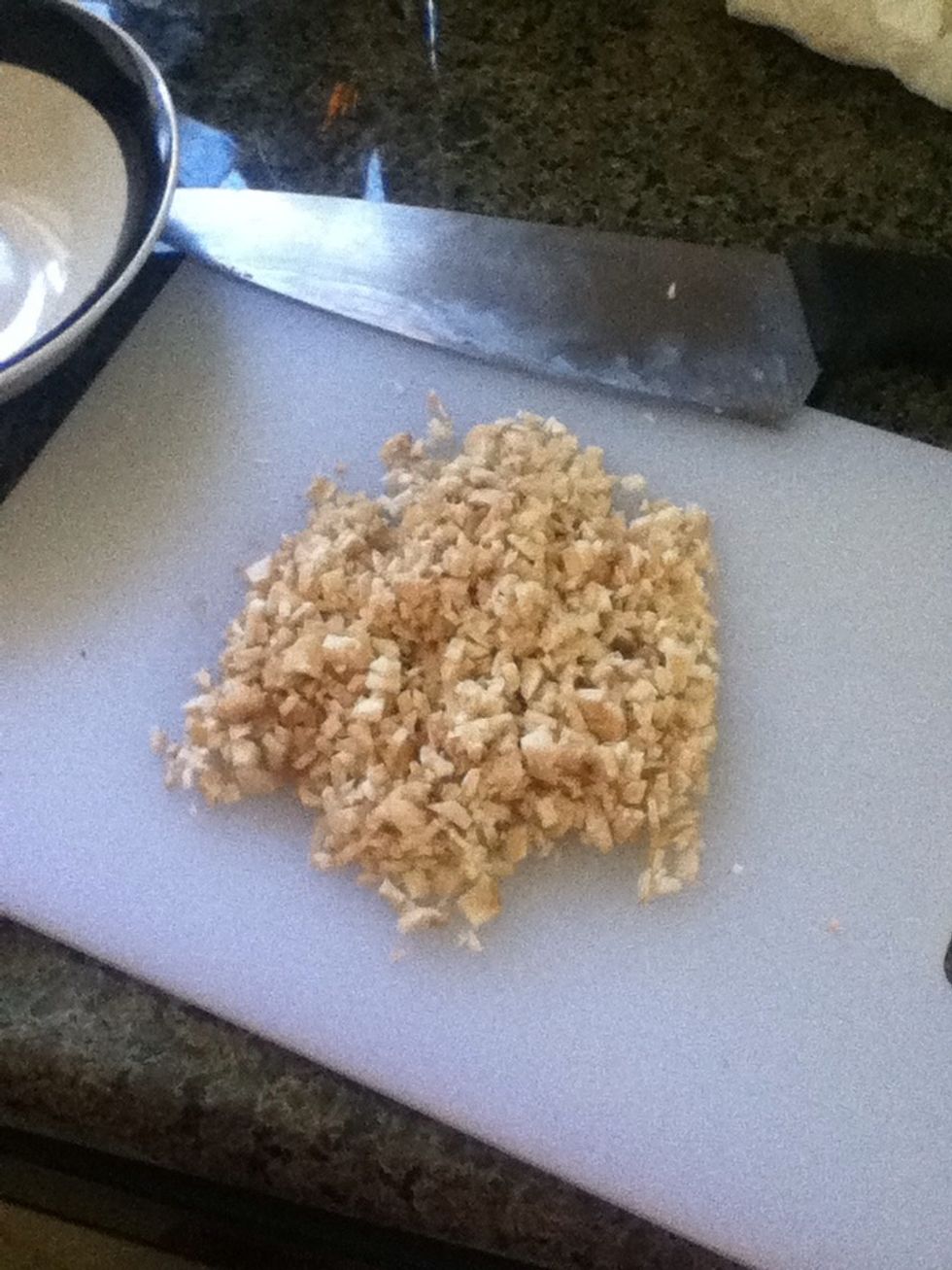 Fine chop those removed stems like this.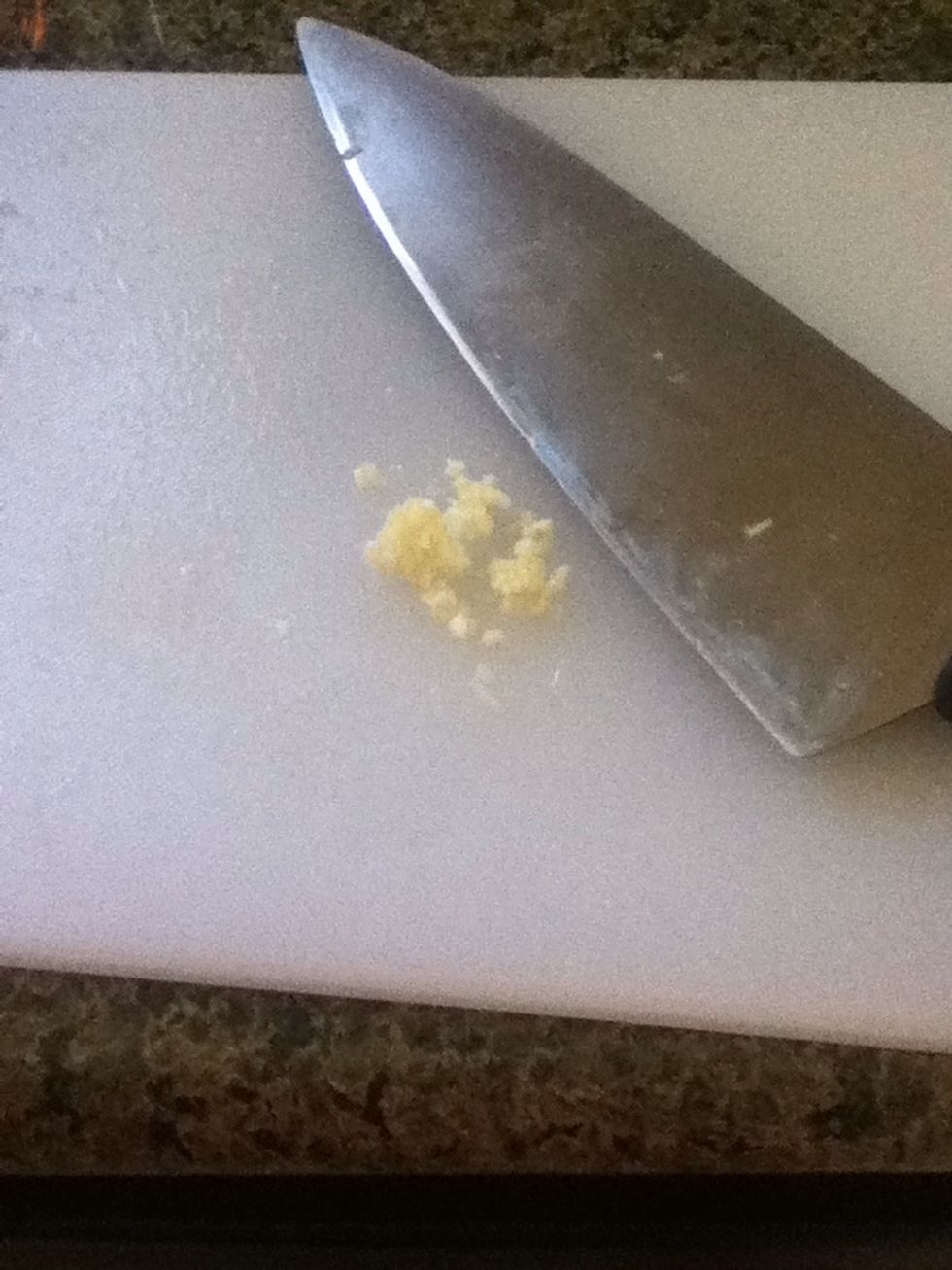 Mince 1 clove of garlic too.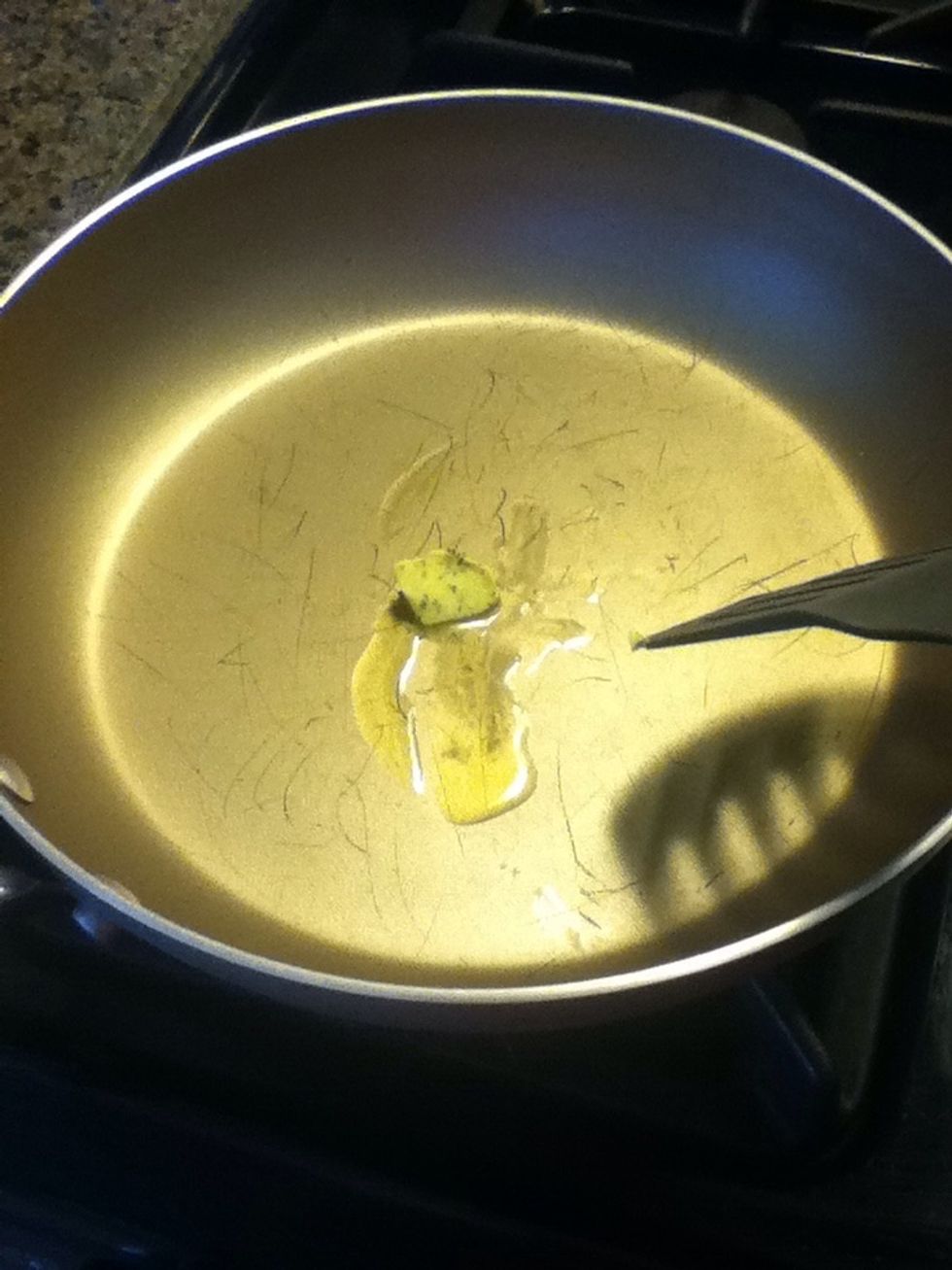 Sauté the chopped stems and garlic with oil. I used herb butter and olive oil mix but you can use different cooking oil of your choice if you want.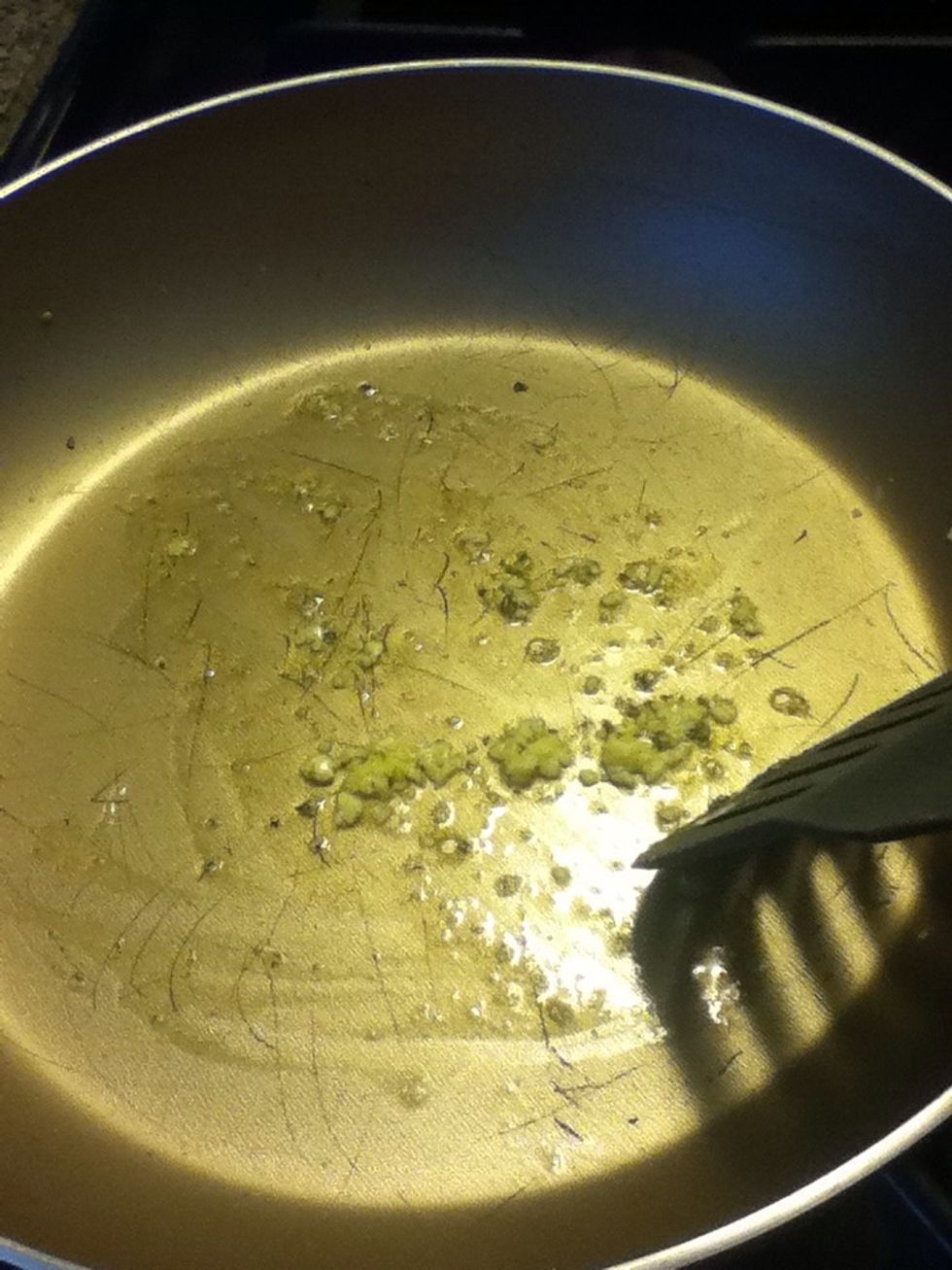 Sauté Garlic.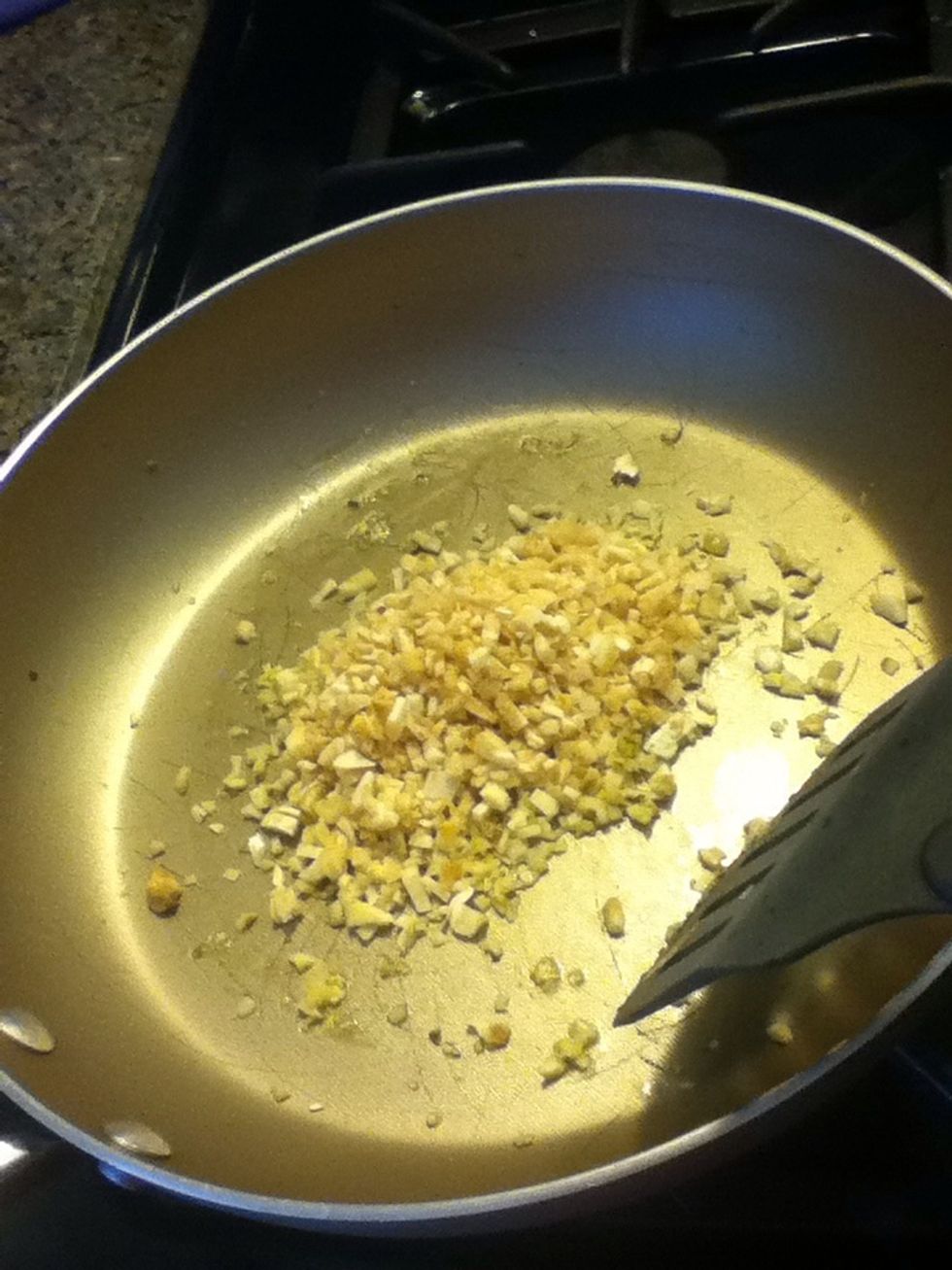 Then add the chopped stems.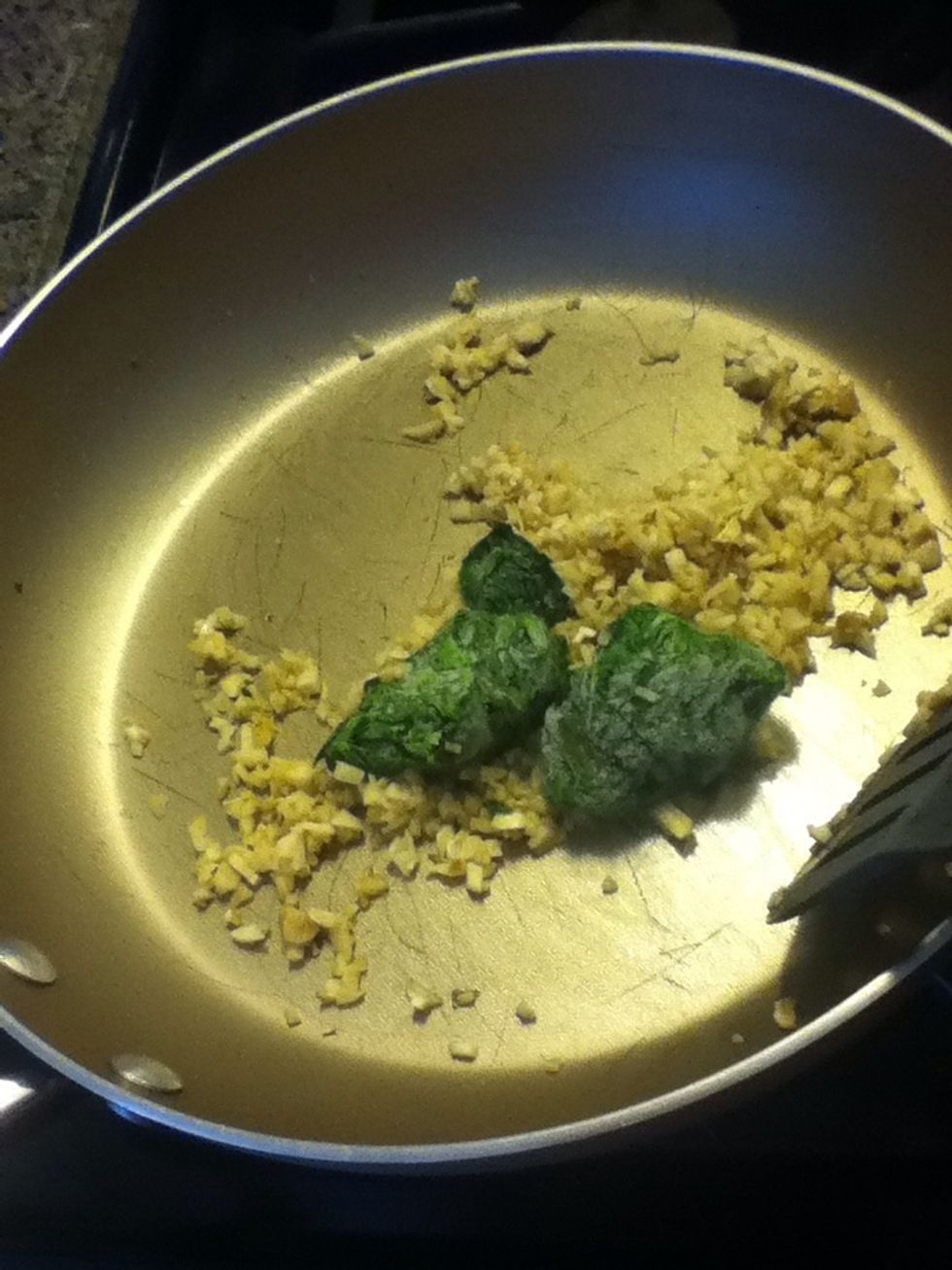 Now I'm adding chopped spinach. I used frozen one since I didn't have fresh one and it's easier! Add salt and black pepper to taste.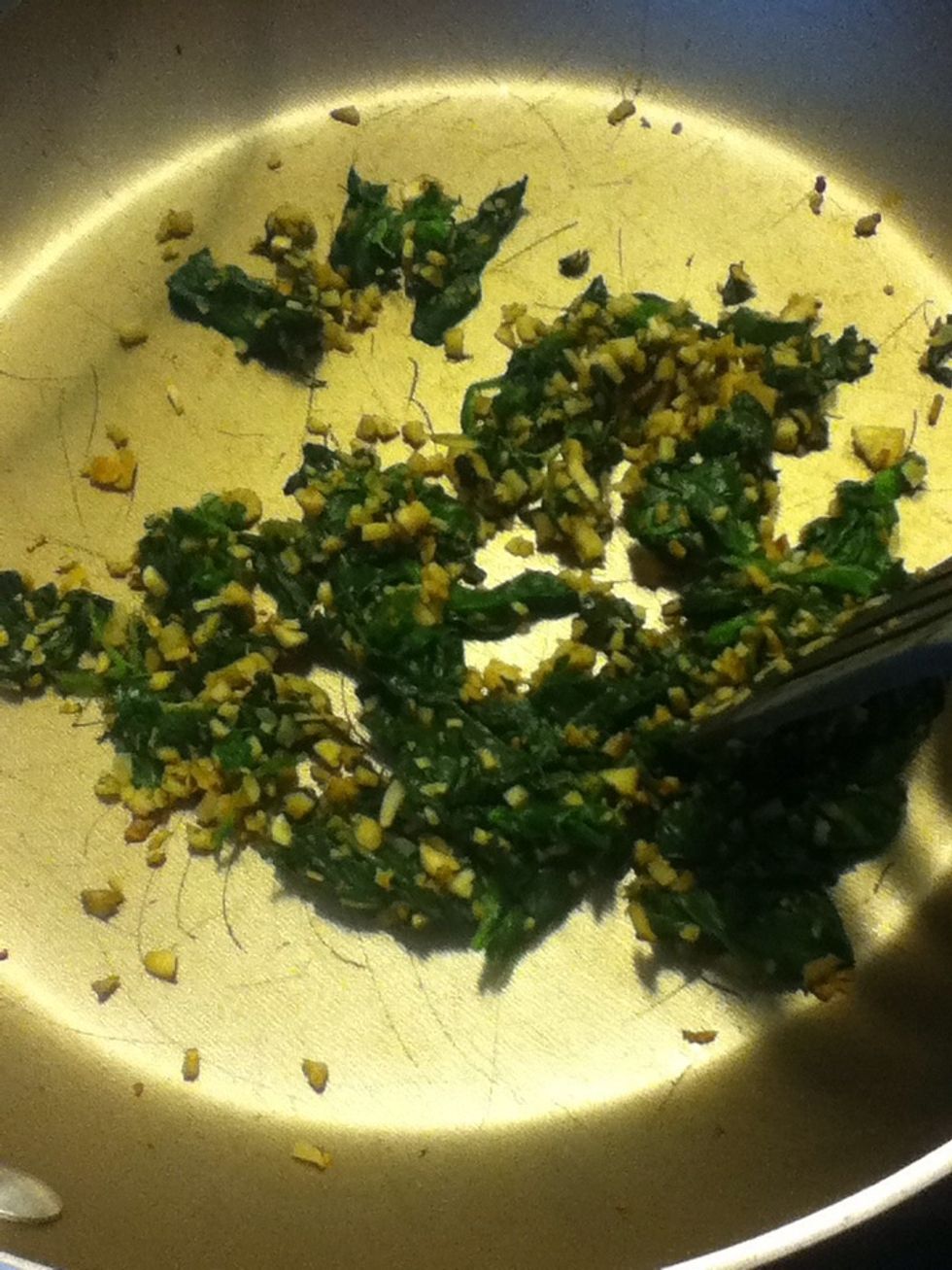 It's gonna look like this depend on how much spinach you add. If you don't like spinach, This is optional. Just stem itself with garlic is good enough or maybe you can add chopped onion instead.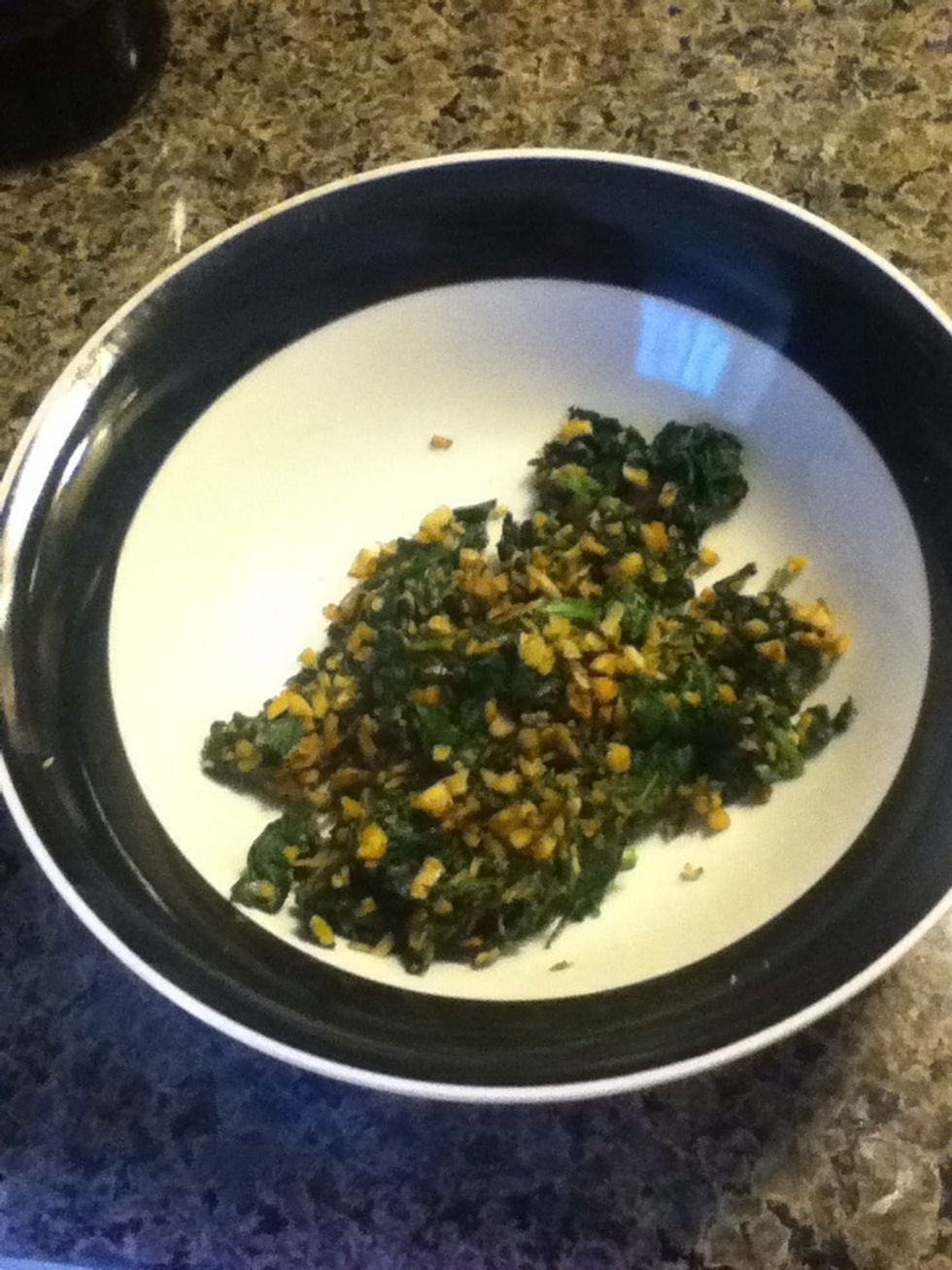 Let it cool for a few minuets in a bowl.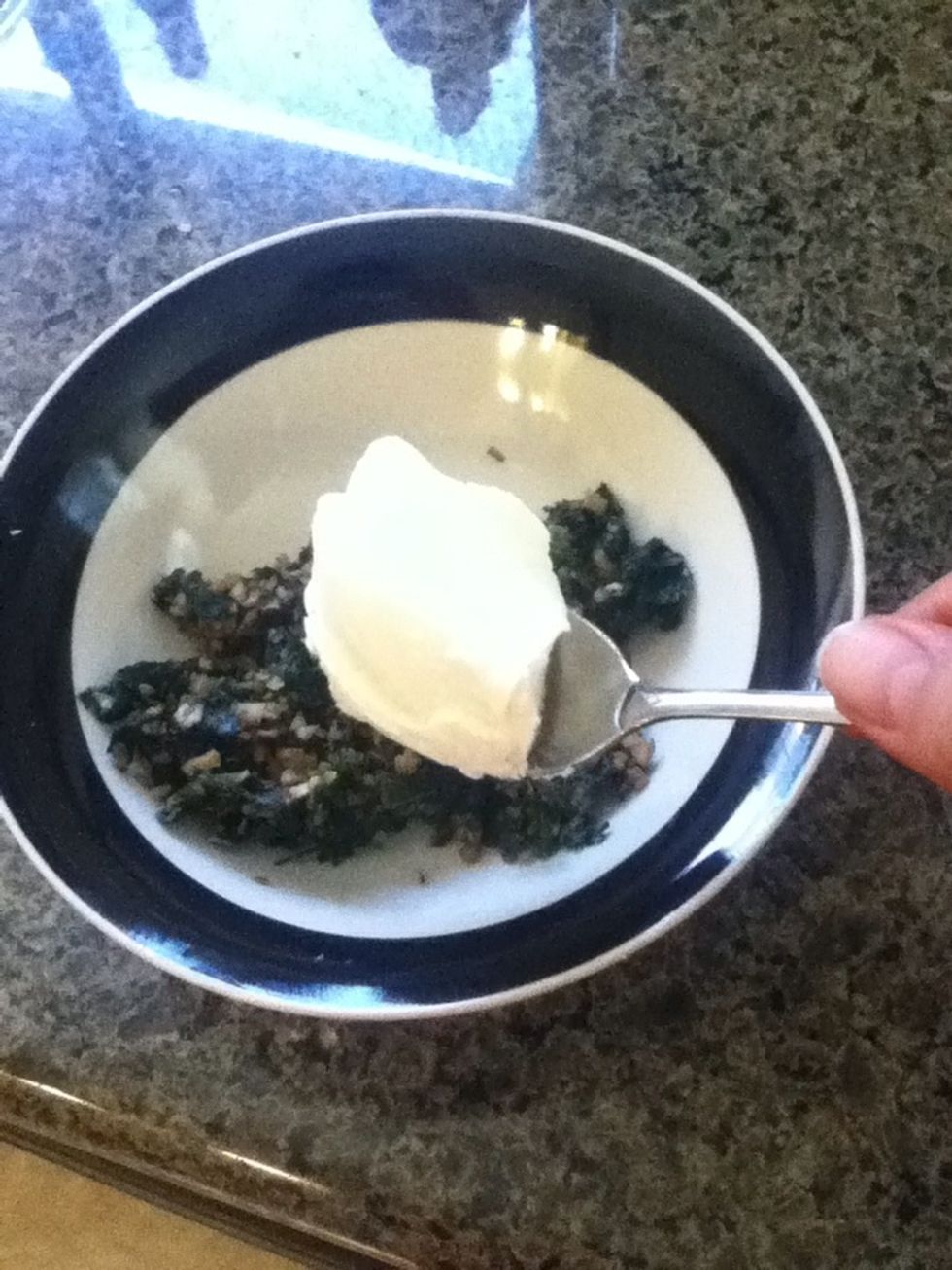 Add cream cheese. i love cream cheese!! I used one big spoonful but add as much as you like :)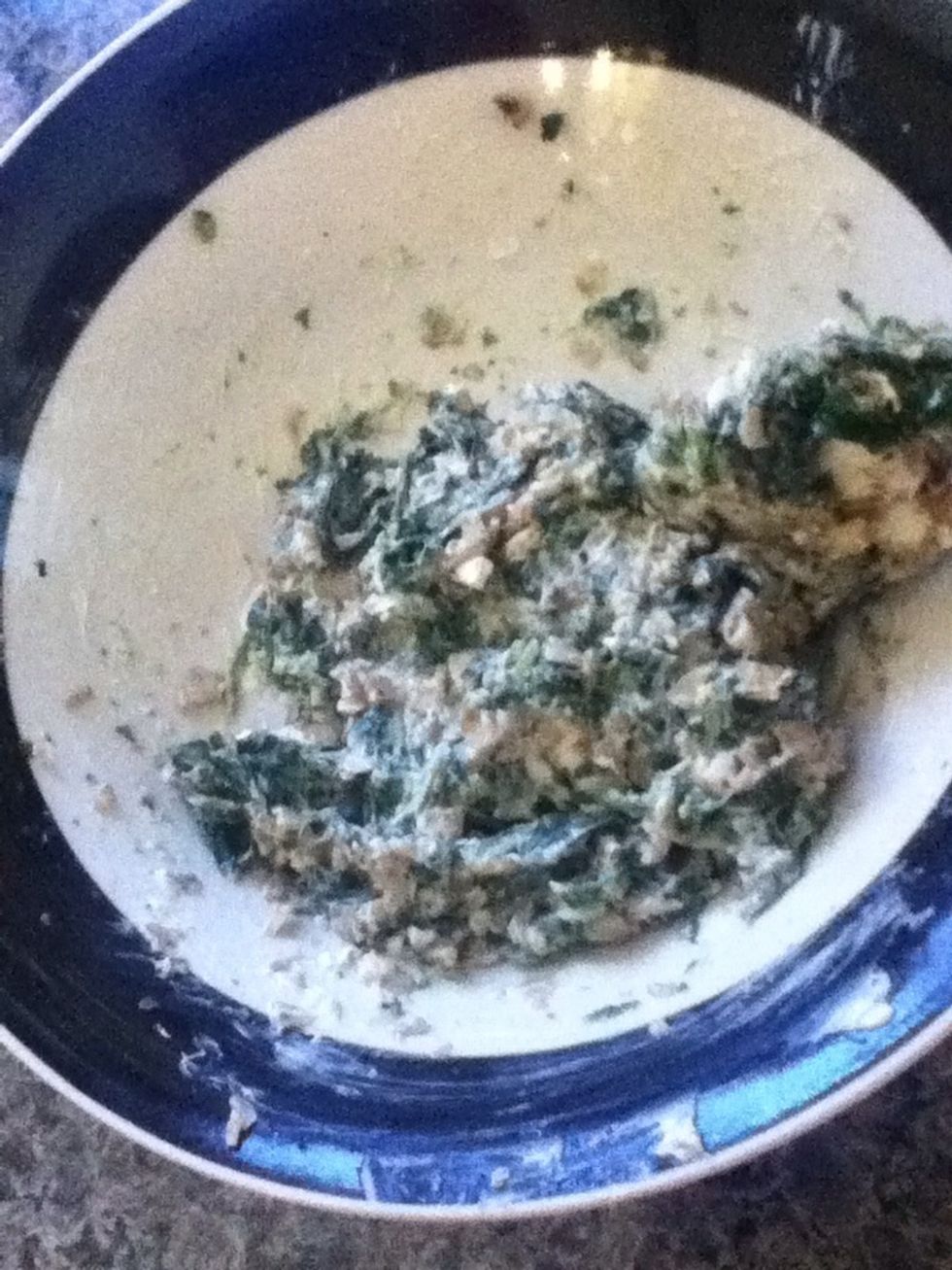 Mix together..... It's yummy by itself just like this too lol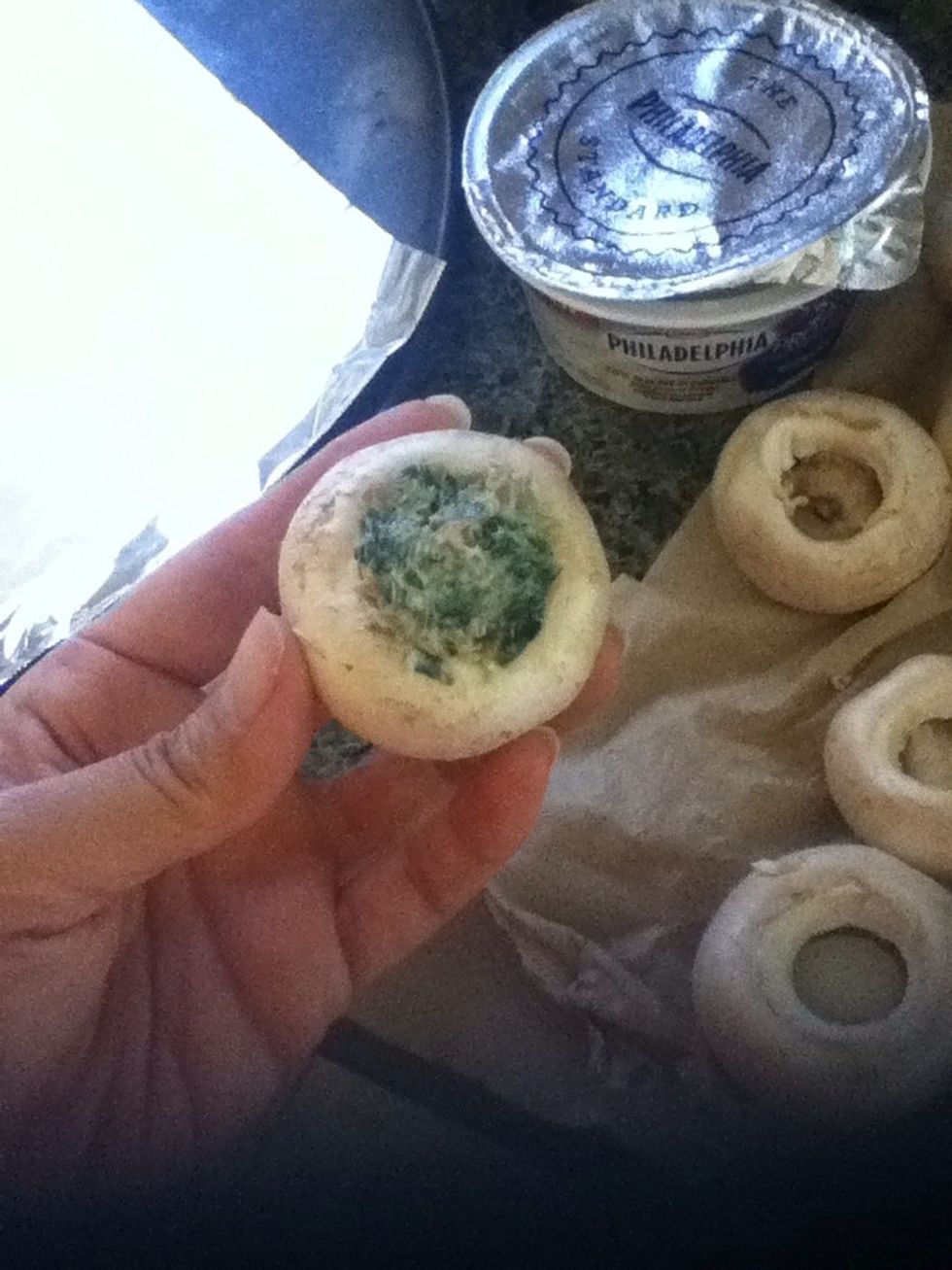 Now stuff the mixture in the mushrooms. Use a small spoon or a butter knife would be easy to do so.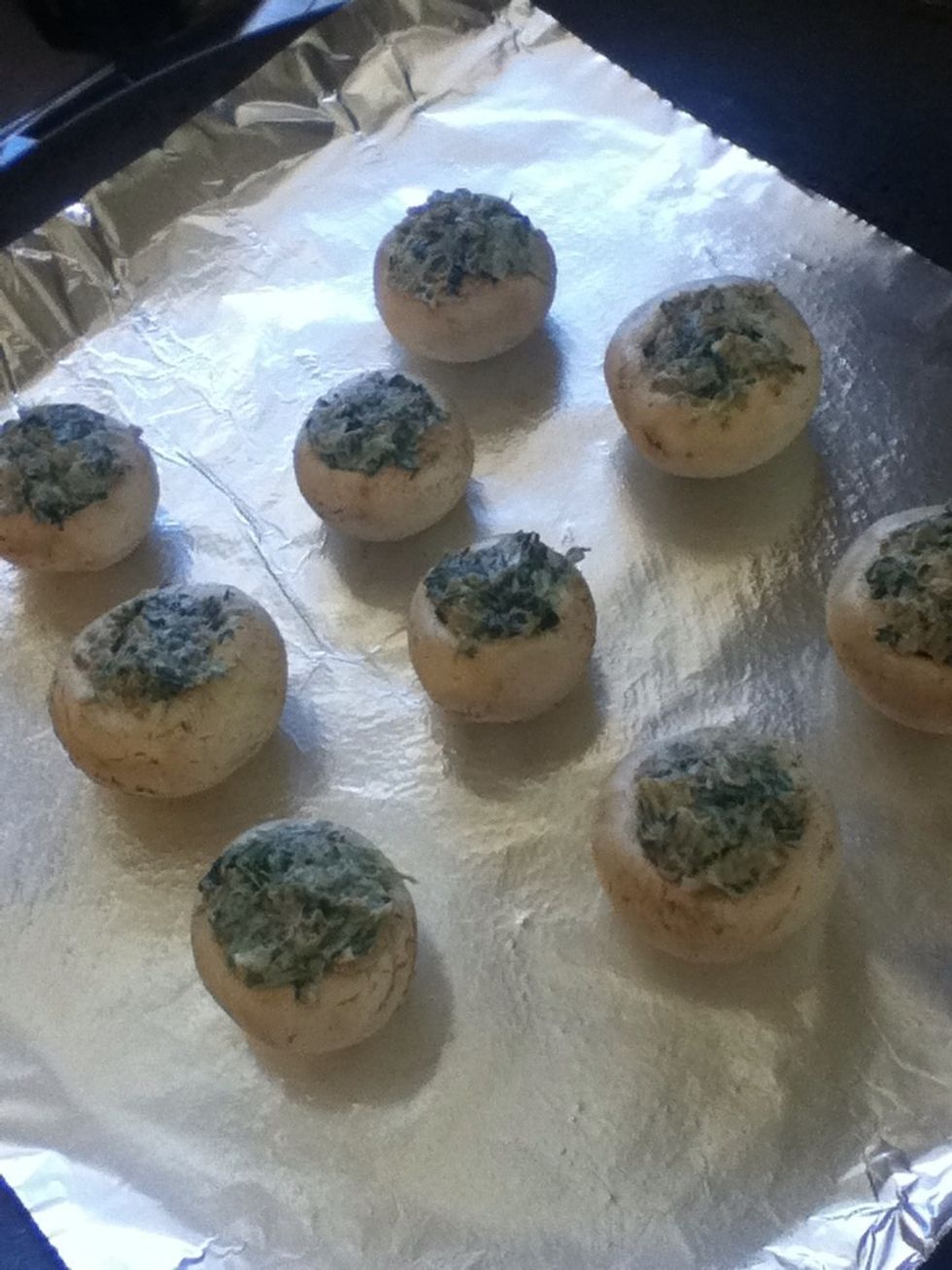 All stuffed! I lightly oiled the aluminum foil with olive oil to prevent sticking.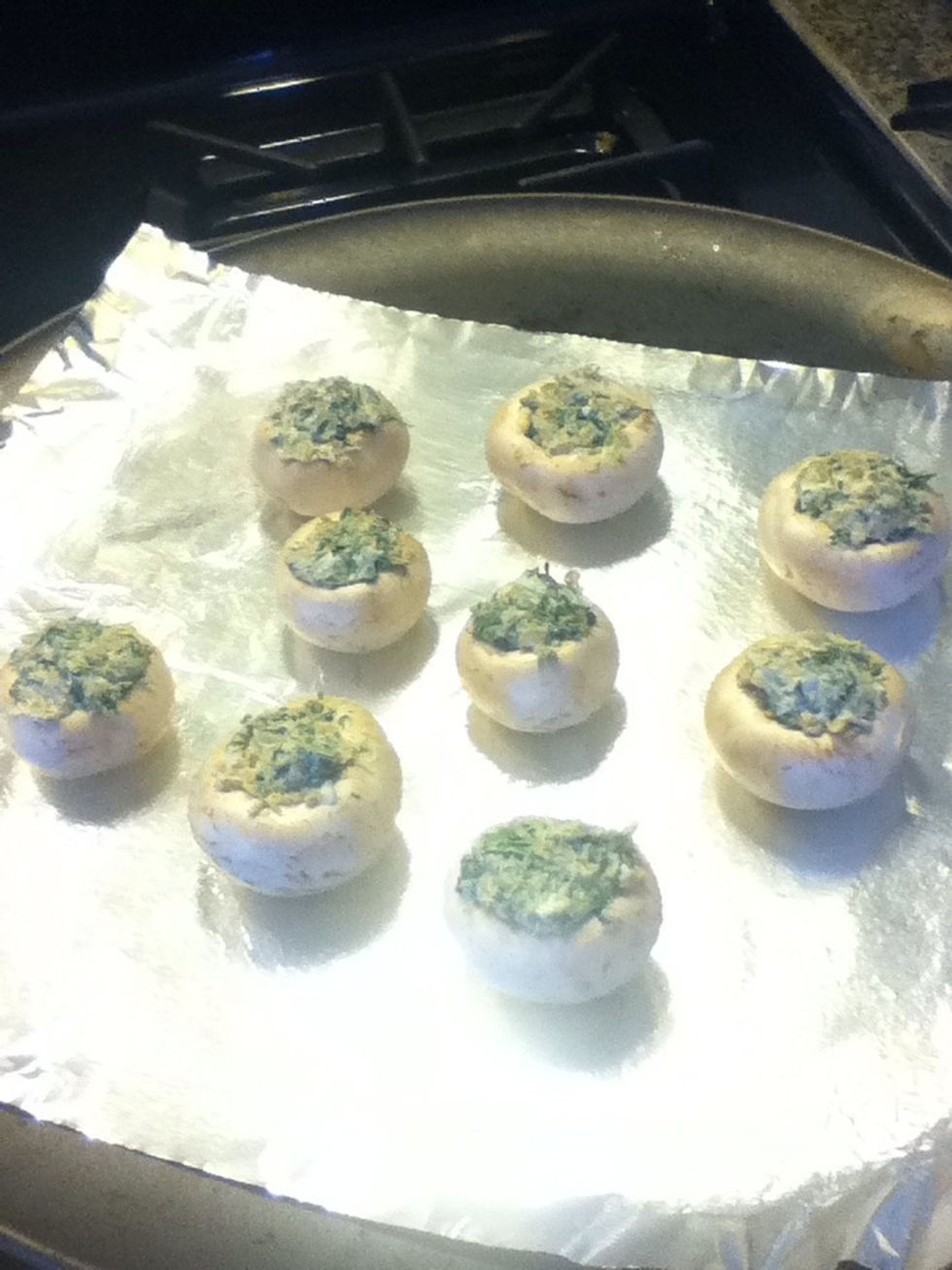 Heat oven to 400F and cook about 20 minuets or so.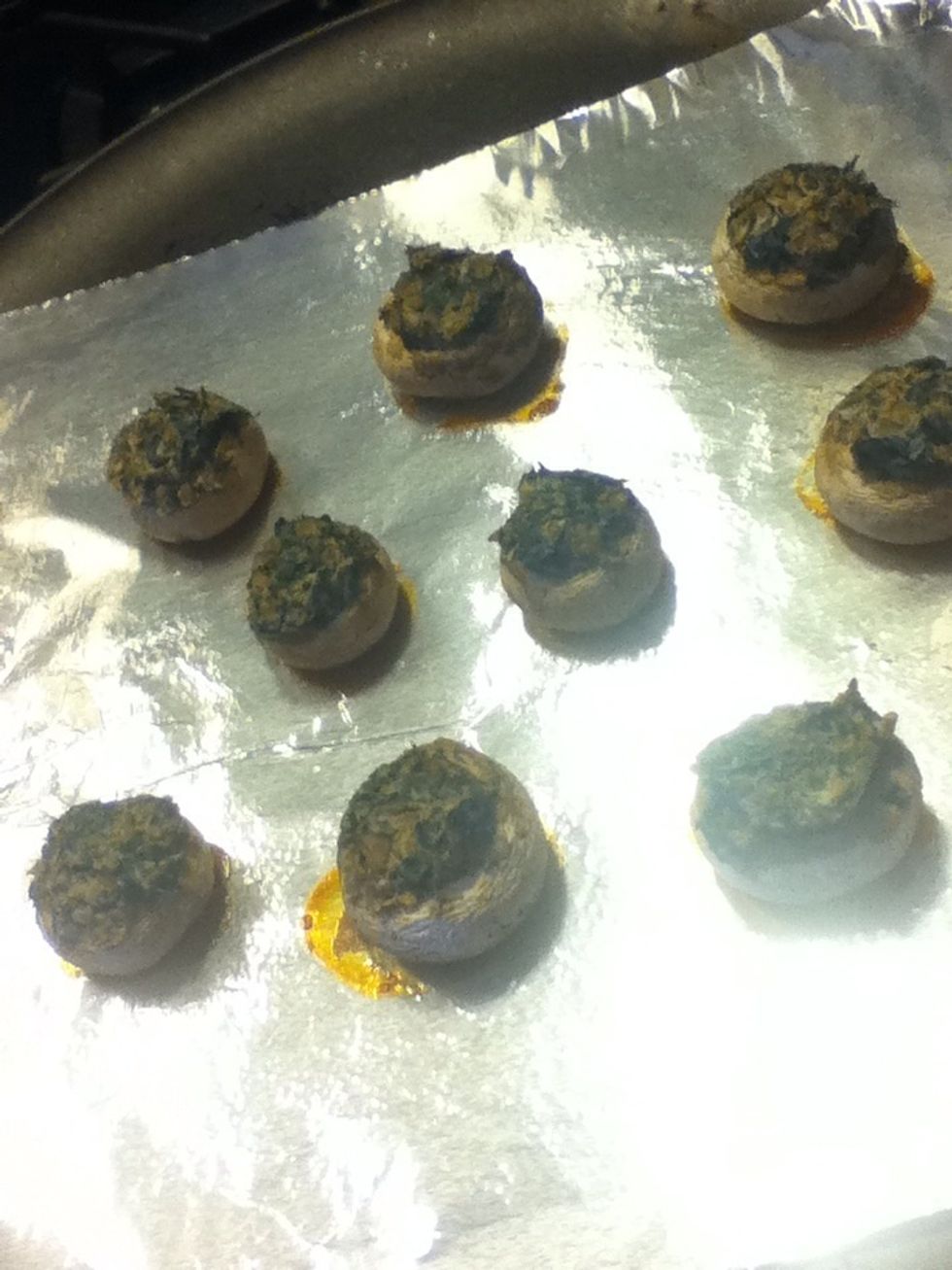 Not a great picture but this is done!! It is very yummy...enjoy!!
Mushroom
Cream cheese
Garlic
Chopped spinach
Butter or olive oil
Salt
Black pepper