Brazilian dish..Bife à Role (Stuffed Beef Rolls) - Thinly sliced beef steaks stuffed with bacon, carrots and bell peppers in a tomatoe sauce.
274
Here I have all my ingredients..I'm using pease because I didn't have bell peppers in hand.
Add salt and pepper both sides to your thinly cut beefs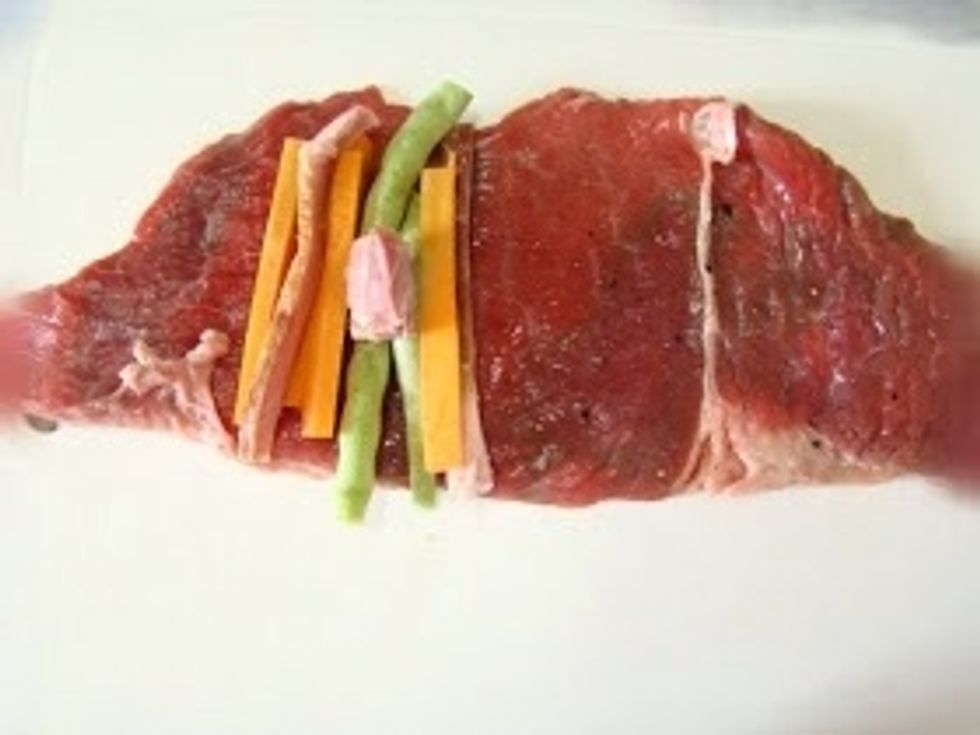 Now it's time to fill them in..put your carrots bacon and bell pepper on (I'm using peas) because like I said I didn't have any bell peppers in hand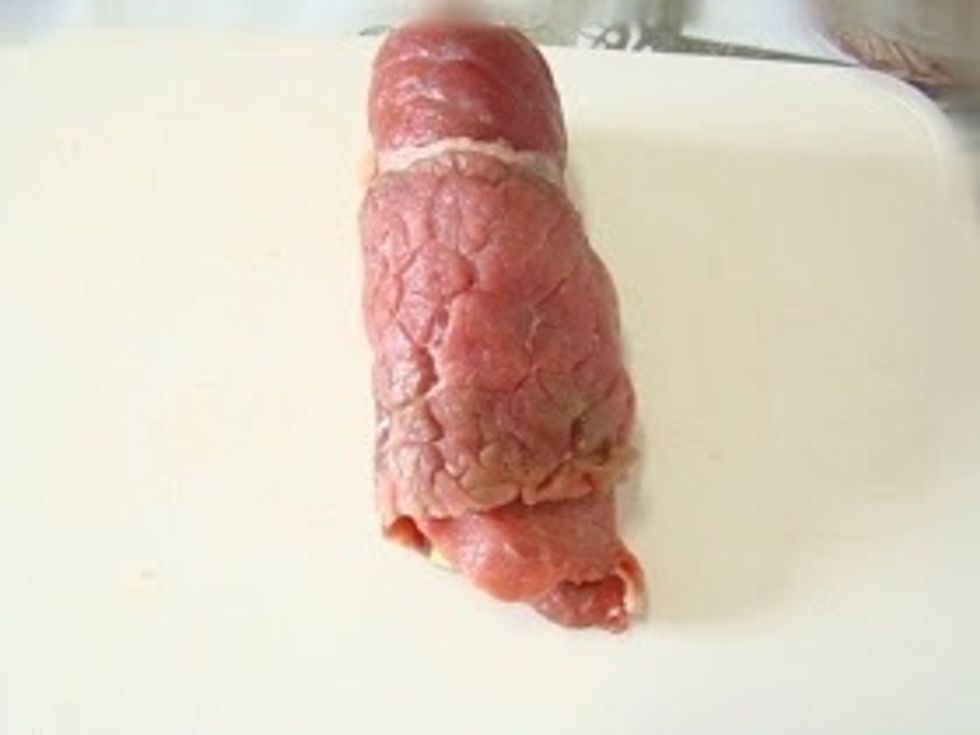 Now role em up real tight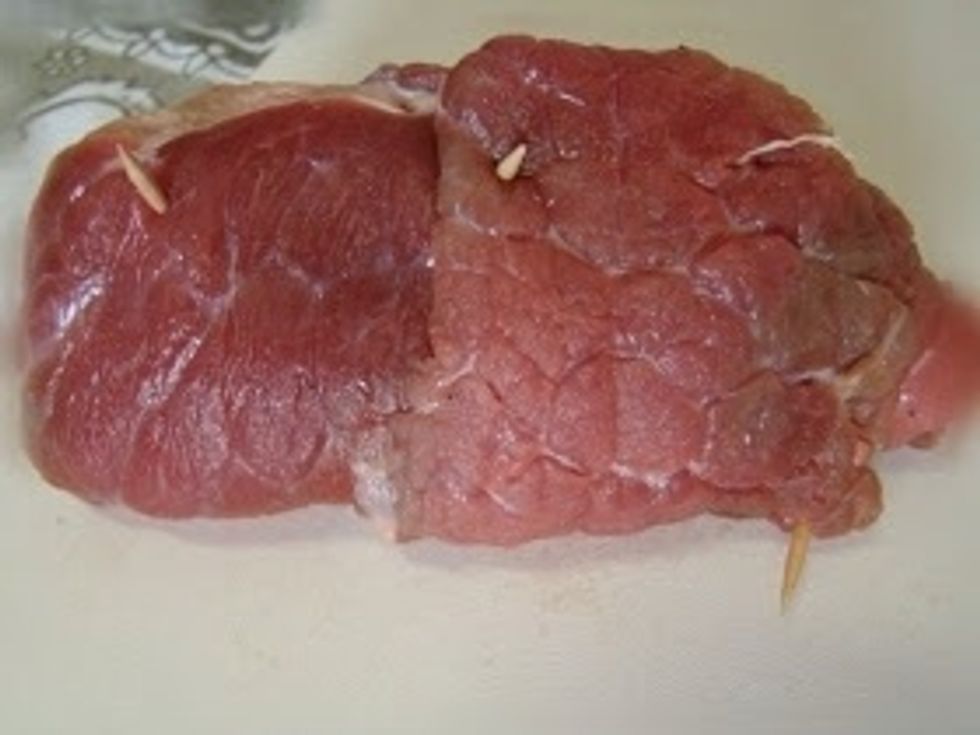 And secure with toothpicks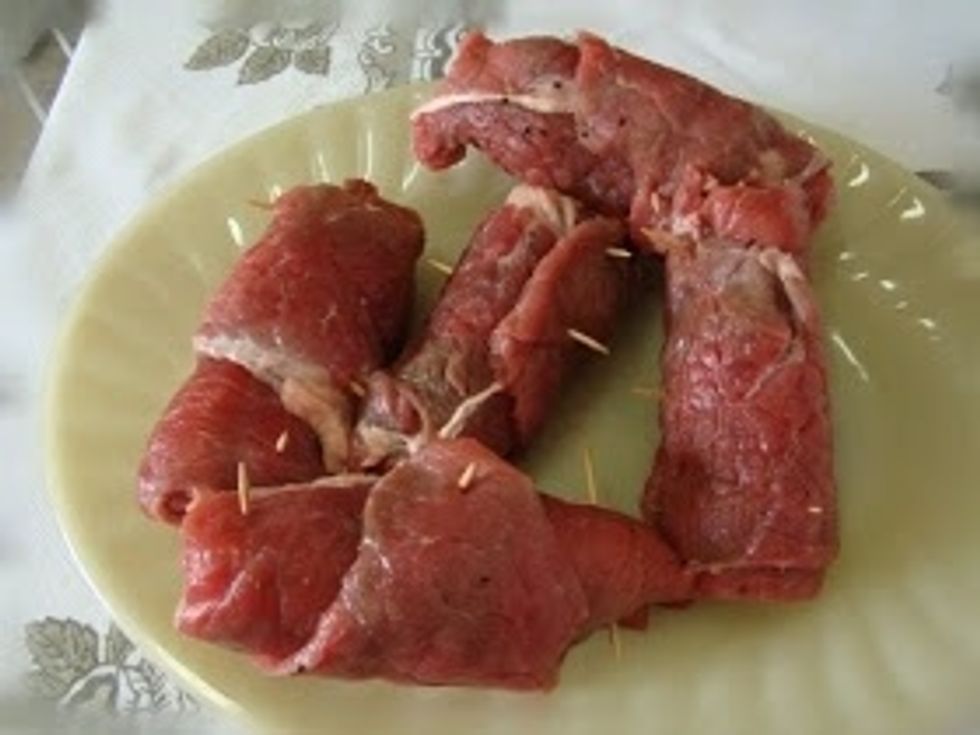 Like so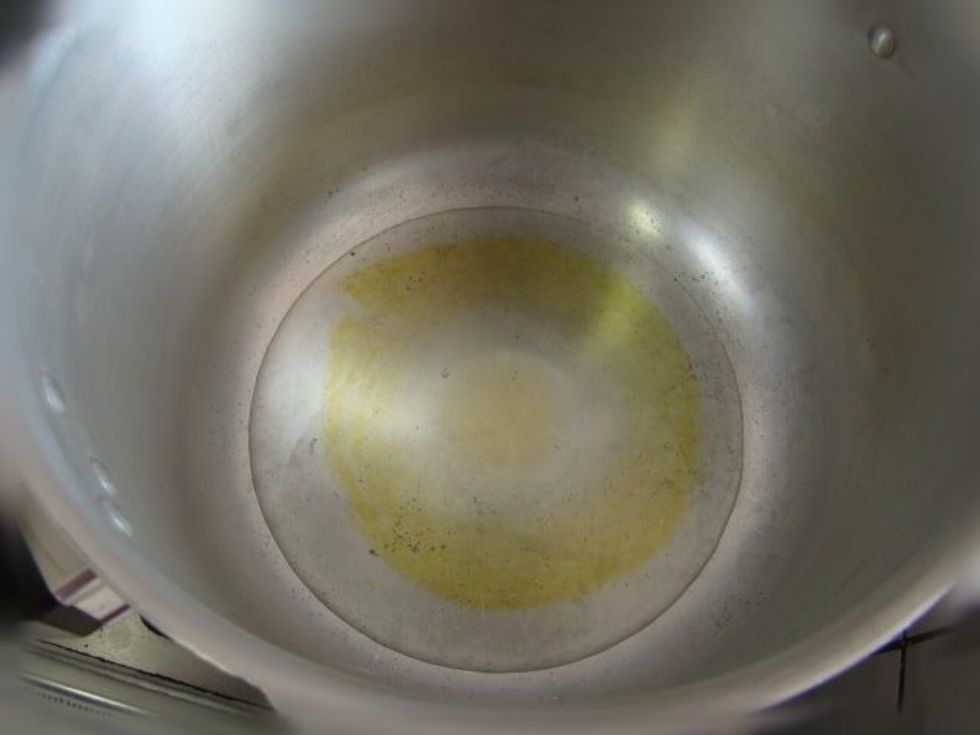 Get your pan ready and heat up the oil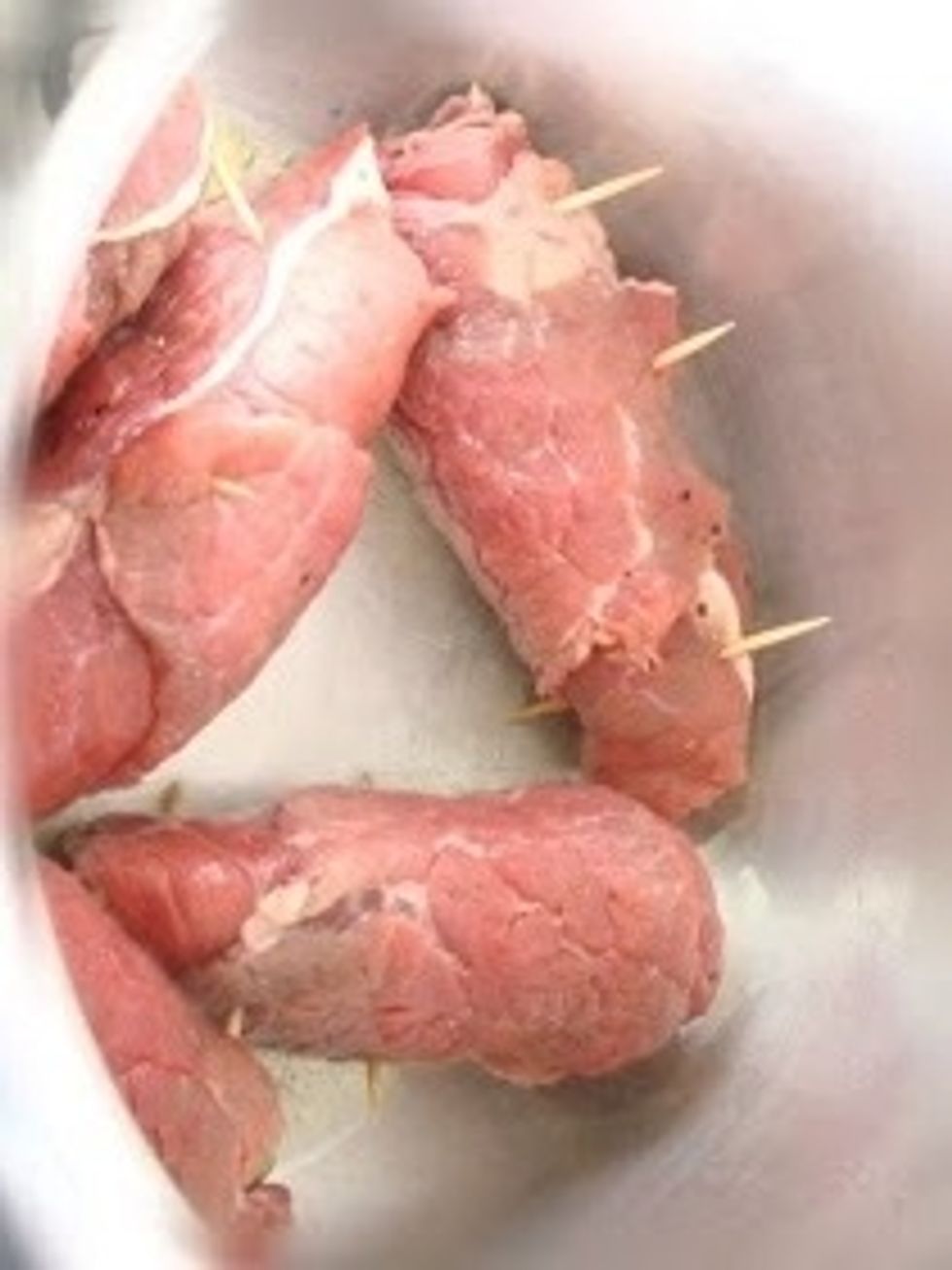 Start to cook them until fully brown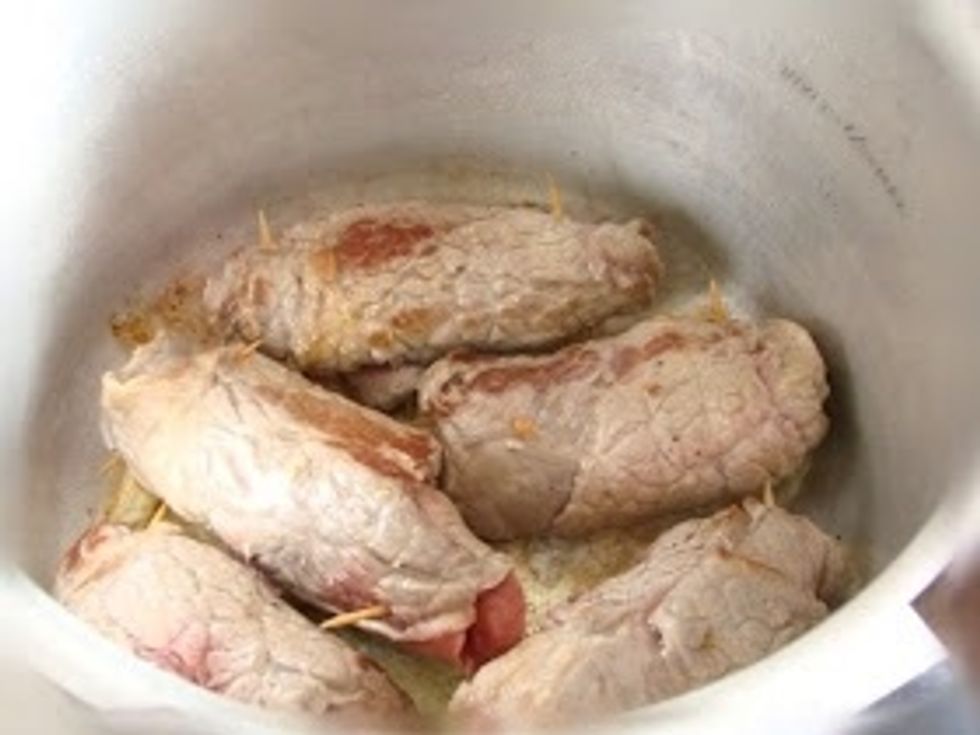 This is what it should start to look like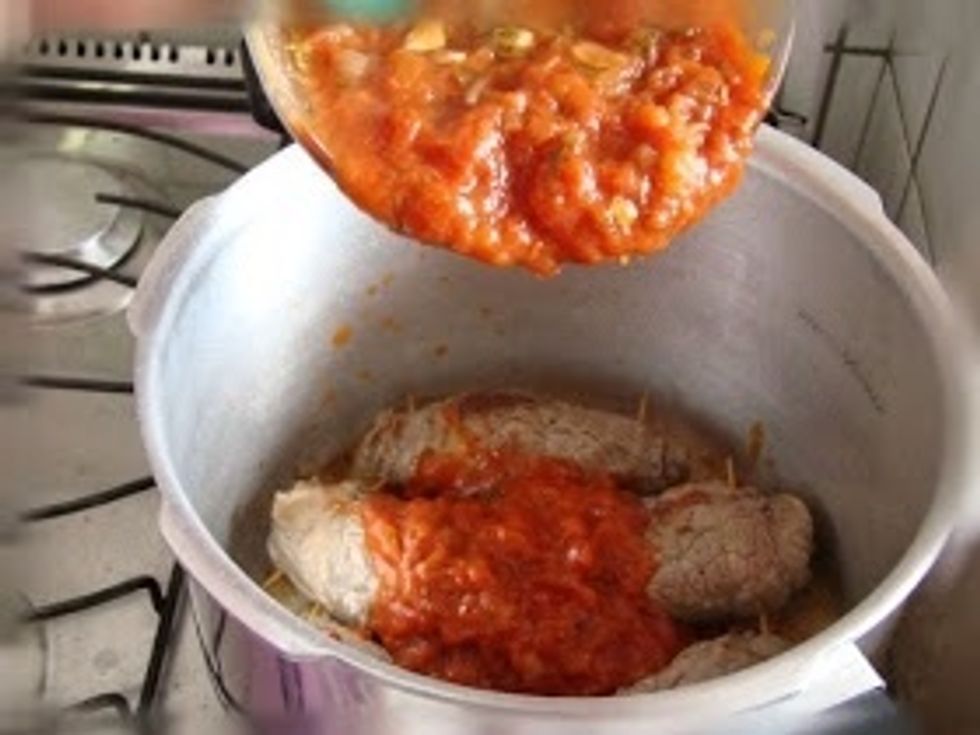 Now add your tomato sauce and two cups of water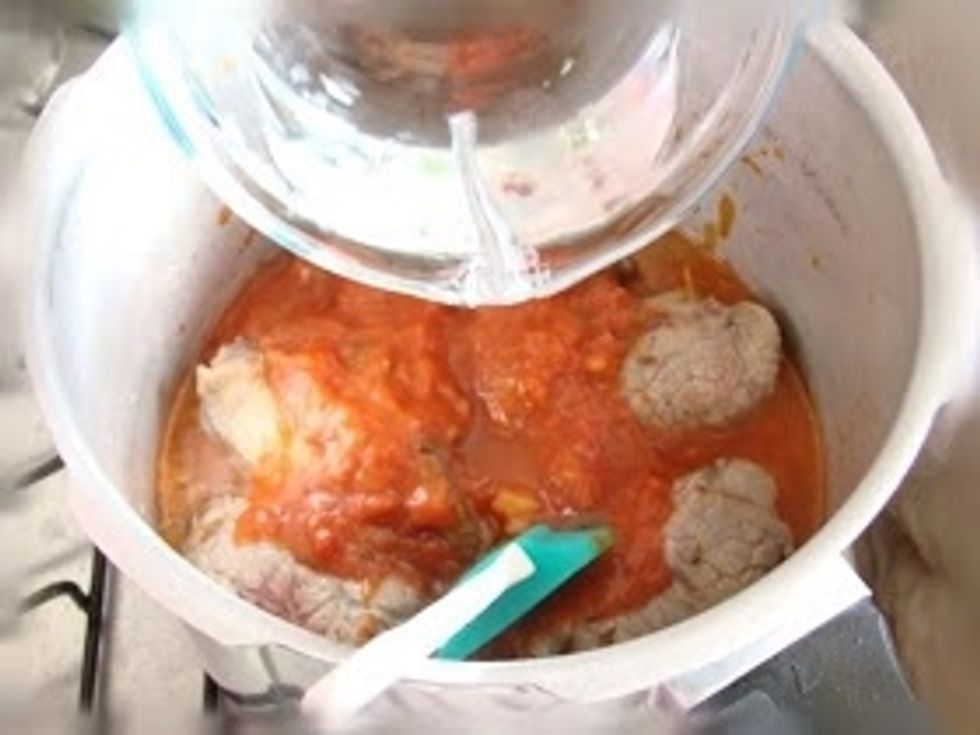 Now close with lid and let it cook/boil for about 45 minutes to and hour, keep checking on it in case you need to add more water because it might start to dry out so just simply add some more water.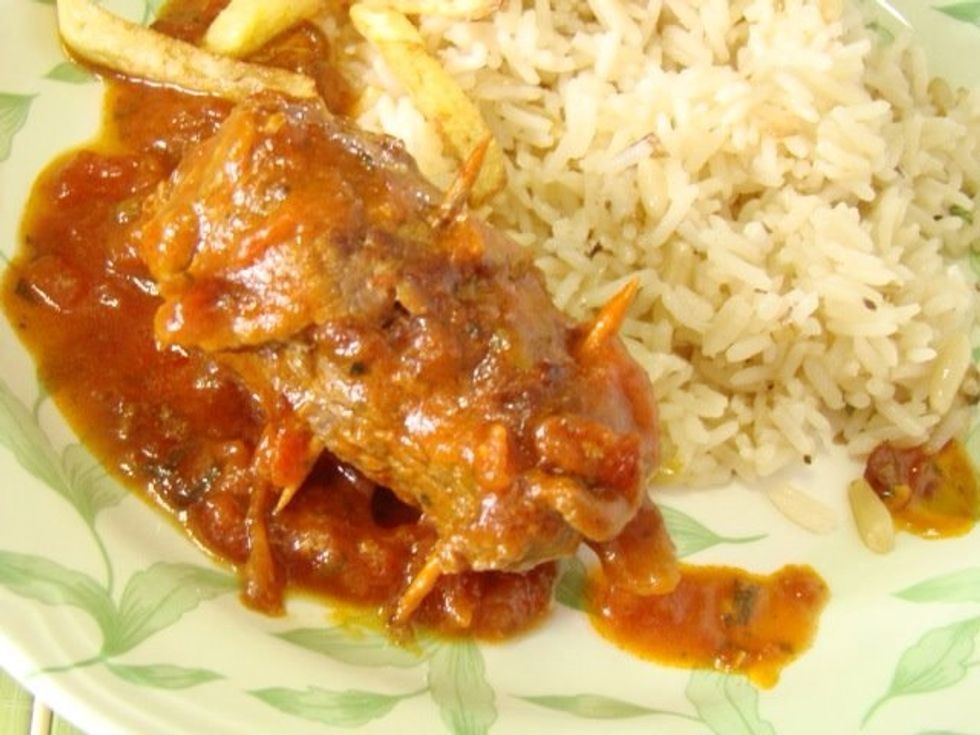 And there you have it people of the world! all done! Yummyness!!! Be carful with the toothpicks!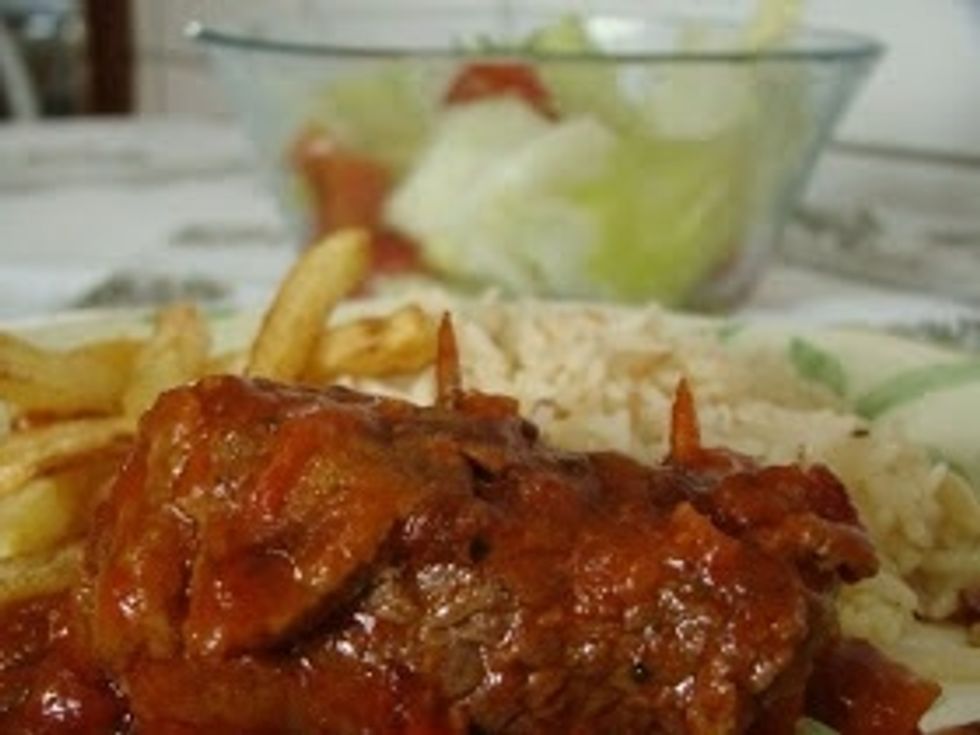 Serve with anything you want :) I'm using white rice with French fries and salad..
Last step is to just enjoy!:D It's delicious trust me!:)
4 or more thinly cut beef
One large carrot
One large bell pepper (any color)
Bacon
Salt
Black pepper
Oil
Tomato sauce
2 cups of water
Toothpicks