This recipe has evolved over time. People used to call these Jalapeño "poppers," but no more. Go ahead and try them, and you'll see why.
10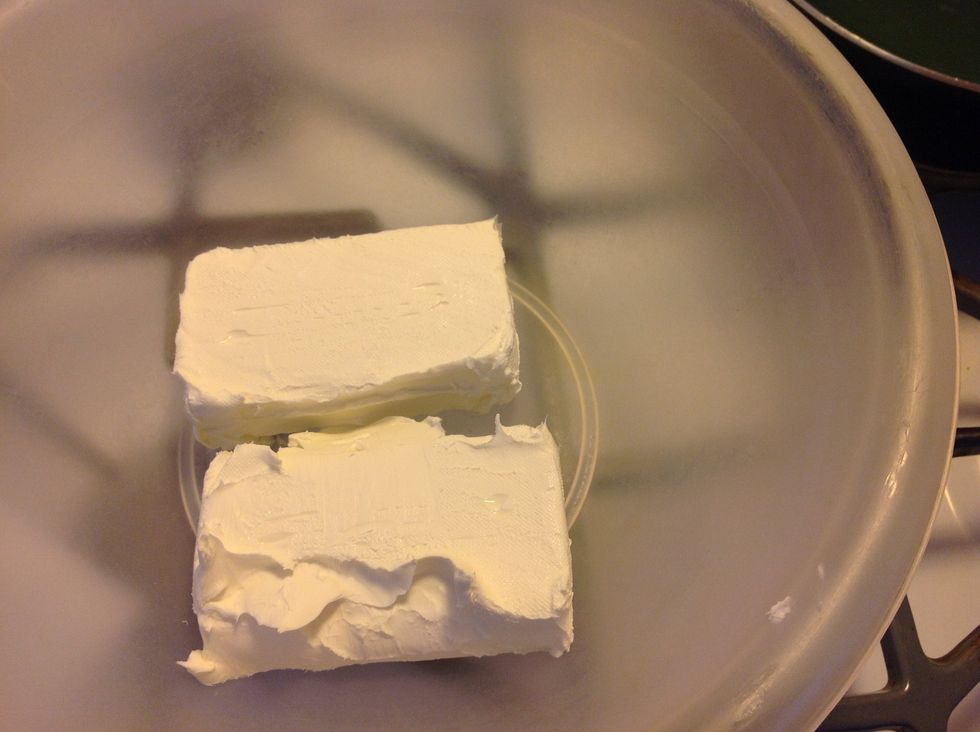 This time around I used two 8 oz cream cheese blocks instead of 12 ounces. Just trying something new. Feel free to improvise.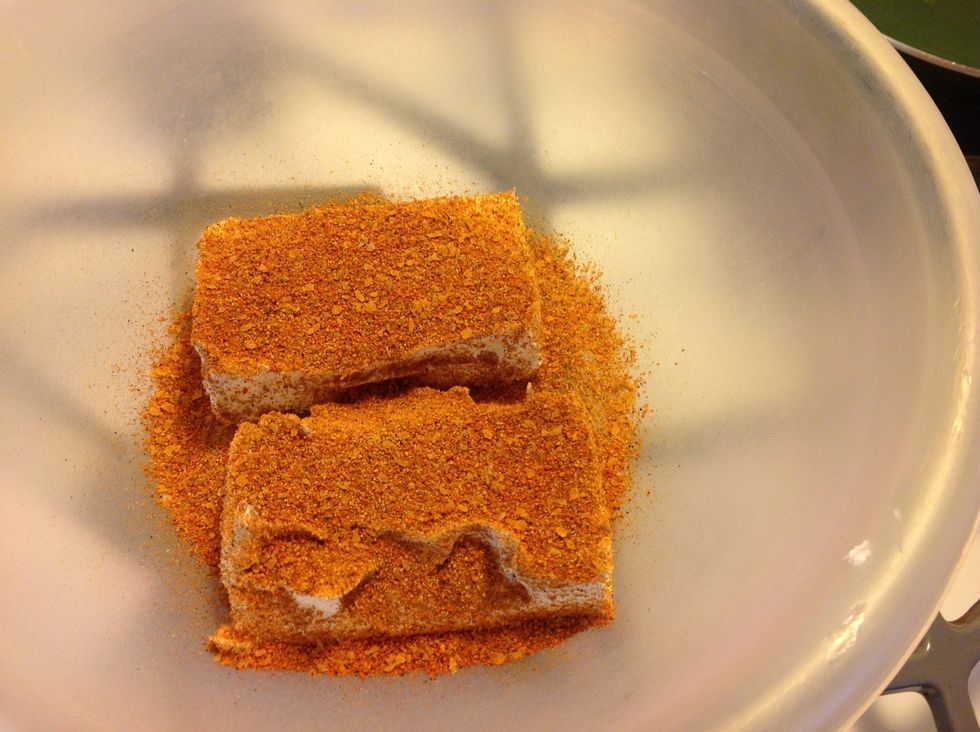 One of several keys to this recipe involves providing flavor to the otherwise bland cream cheese. In this case, I sprinkled on Simply Marvelous Cherry and Simply Marvelous Spicy Apple rubs.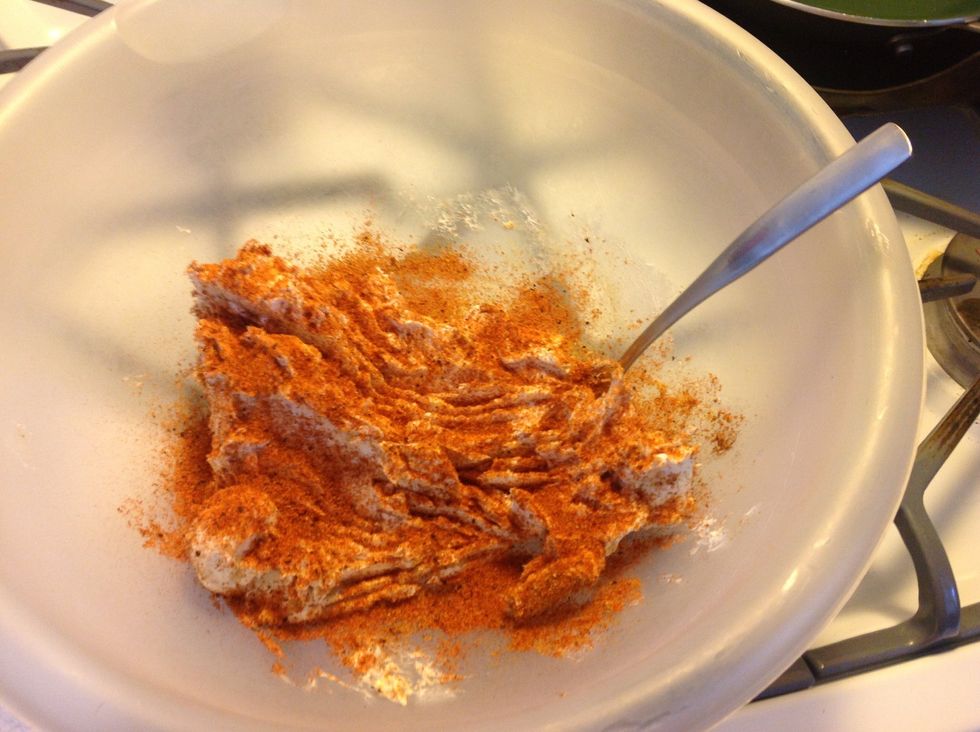 After mixing it, I did not like the color of the cheese filling, so I added some Plowboys BBQ Yardbird rub to add color.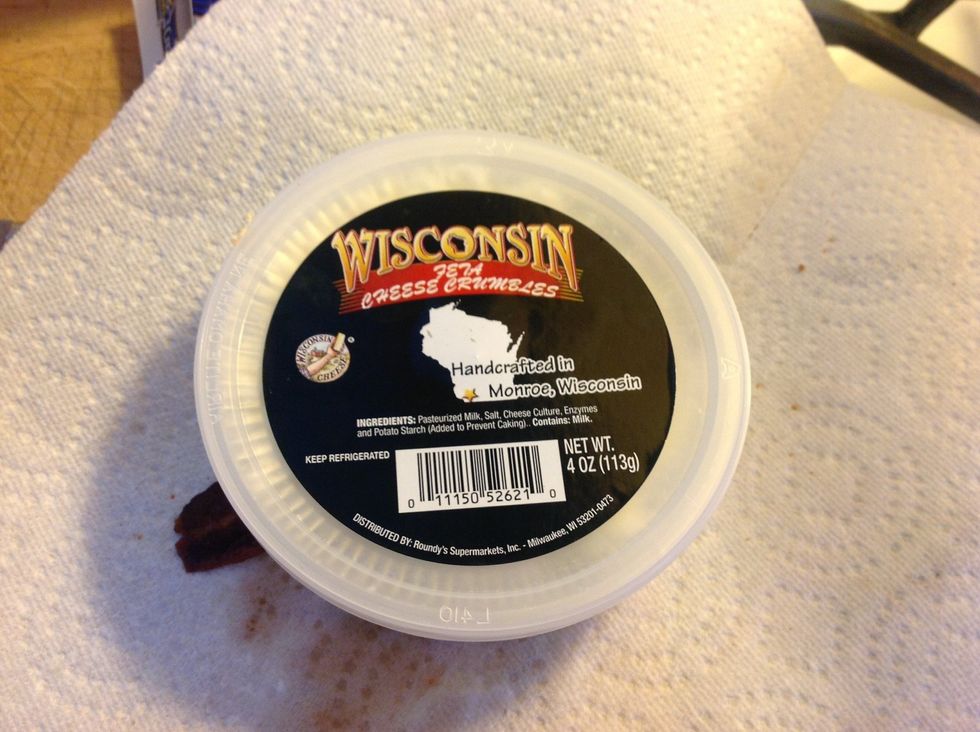 I started with just cream cheese. Later I moved to a six cheese Italian blend. Now I use feta as my "go-to" for adding "extra" - it just adds another layer to the flavor profile.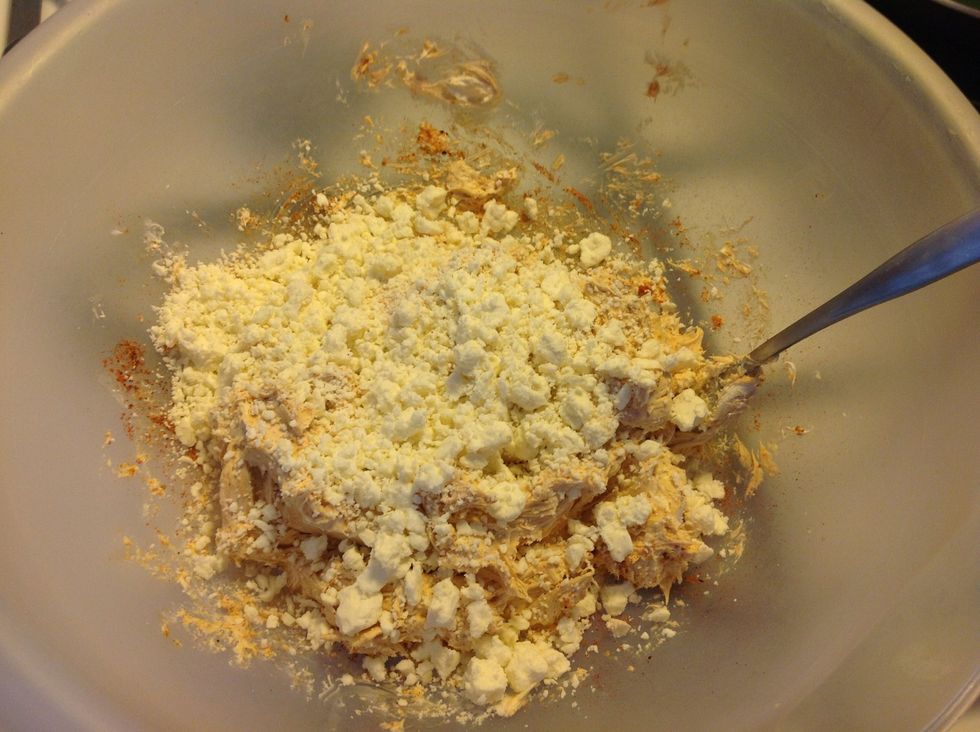 Add the feta and blend with a fork, breaking up the larger chunks of cheese.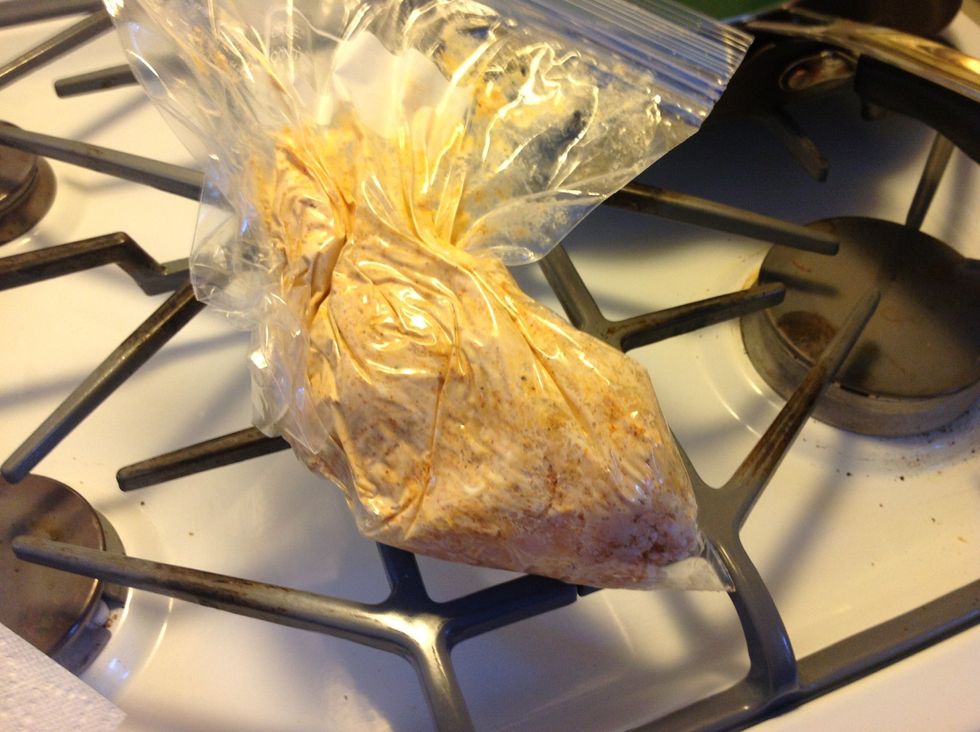 You can use a fancy pastry bag for the next step, but gallon plastic bags work just as well and require no clean-up. Just cut off a corner of the bag when ready to fill peppers.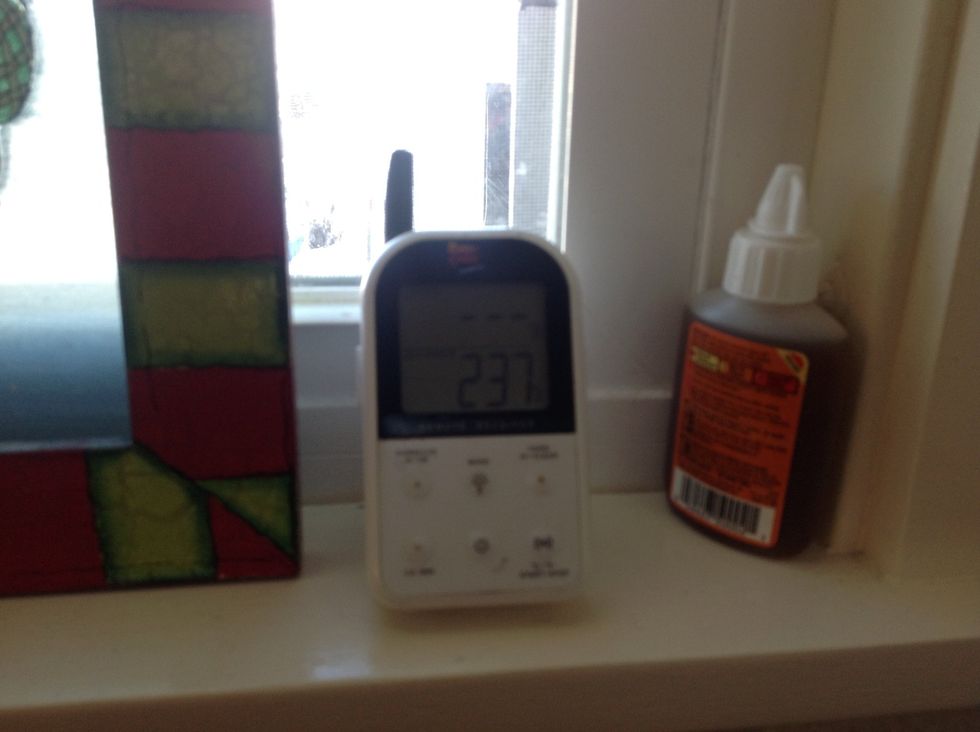 You should already have the smoker going , and you want it settled at around 240 degrees. Slapping peppers and cheese in a rack on a grill makes them "poppers." Smoking them makes them gourmet.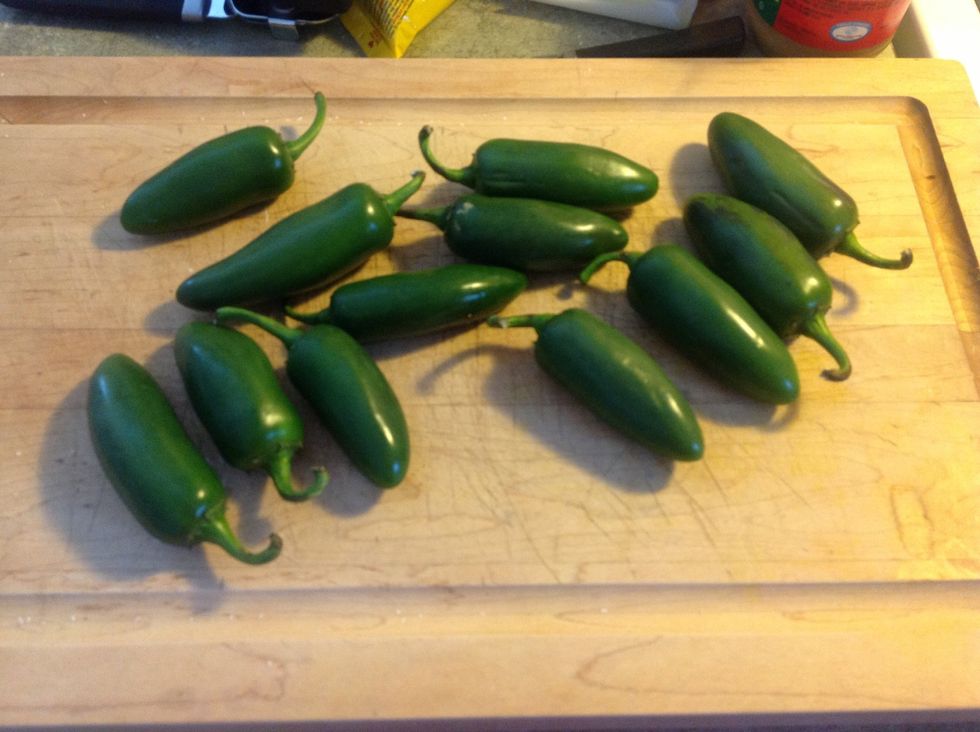 Take 12 medium to large jalapeño peppers. Even if you don't like jalapeño peppers, use them. With this recipe, you will soak the peppers in water. What's left? Pepper taste.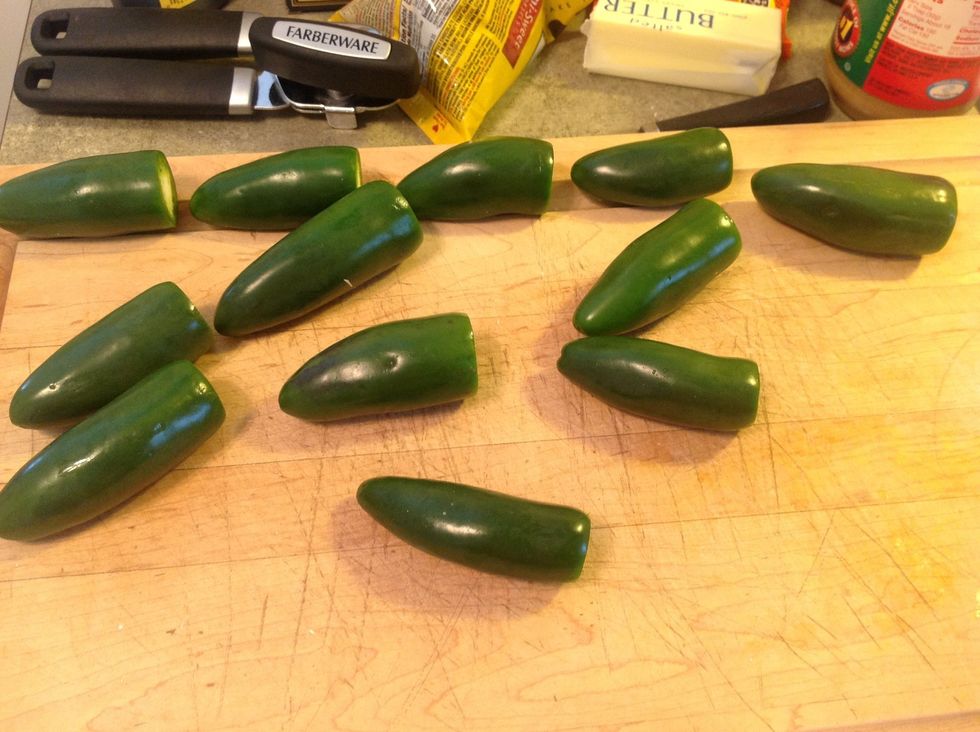 Cut off the stems of the peppers.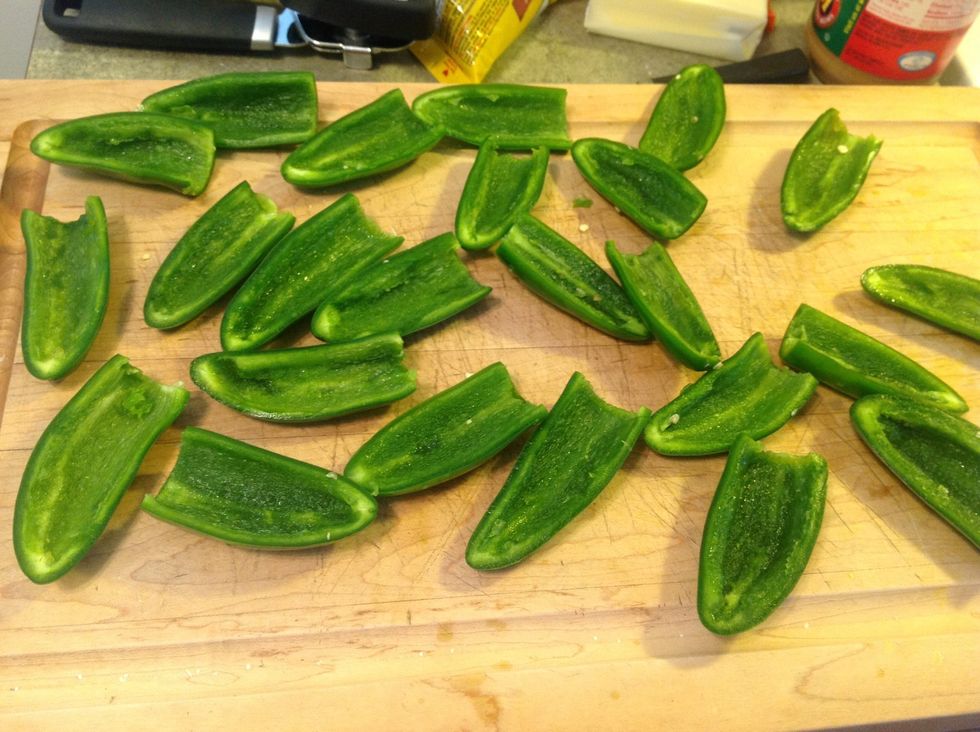 Next, cut peppers in half length-wise and then take a teaspoon to remove the seeds and veins. WEAR GLOVES!!! I actually use quart size baggies as gloves. Pepper juice and oil will burn for days.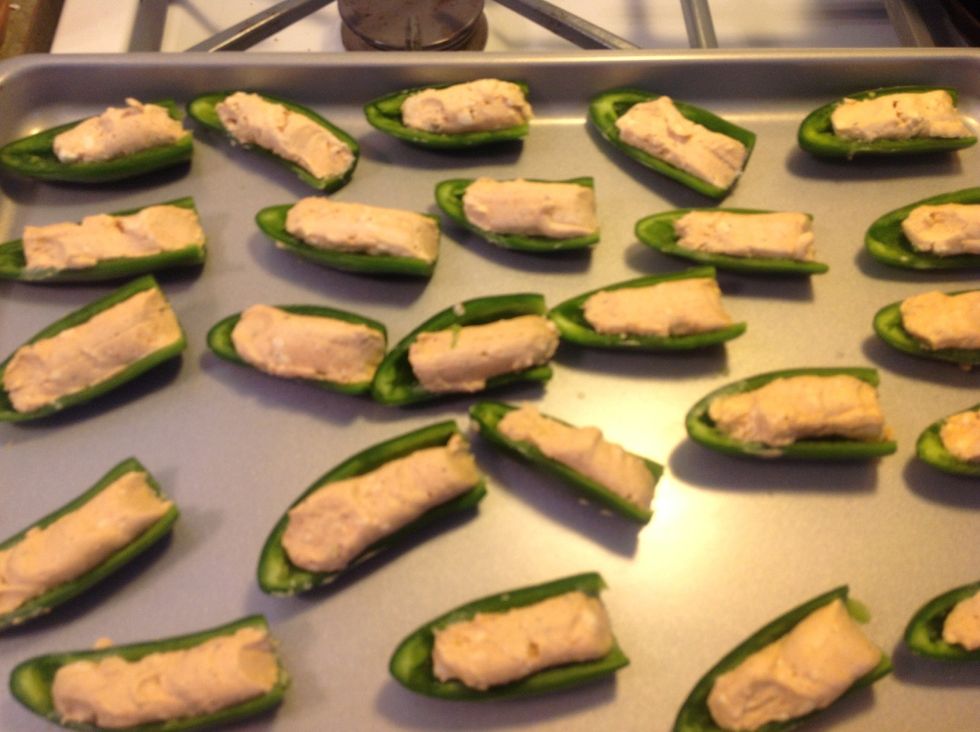 Next I "lay down a bead" of the cheese mixture.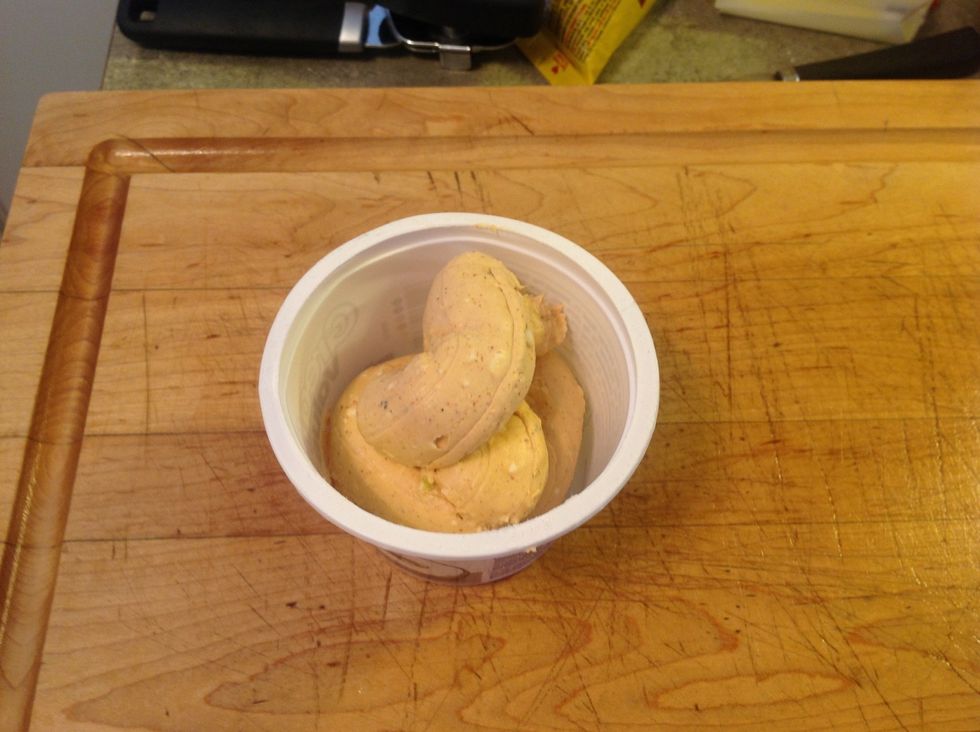 Since I used two 8 oz bricks, I had cheese left over. This works great as a chip dip, so I set it aside in a container.
After the cream cheese, I add another crucial ingredient. Sprinkle brown sugar over the cheese mixture.
In this case I'm using pulled pork. I will often also stuff in smoked breakfast sausage, adding an additional layer to the flavor profile. I have used pan-seared capicola at times. Use creativity.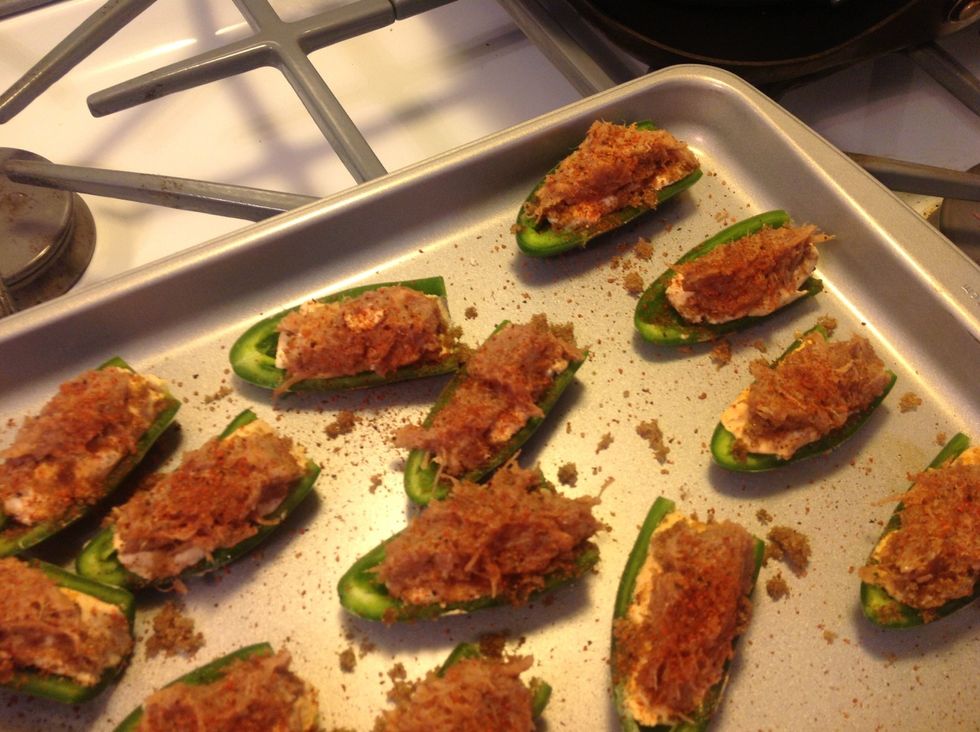 Sprinkle a tiny bit of Smackers BBQ rub. A different mix than the other rubs, Smackers will meet your palette first.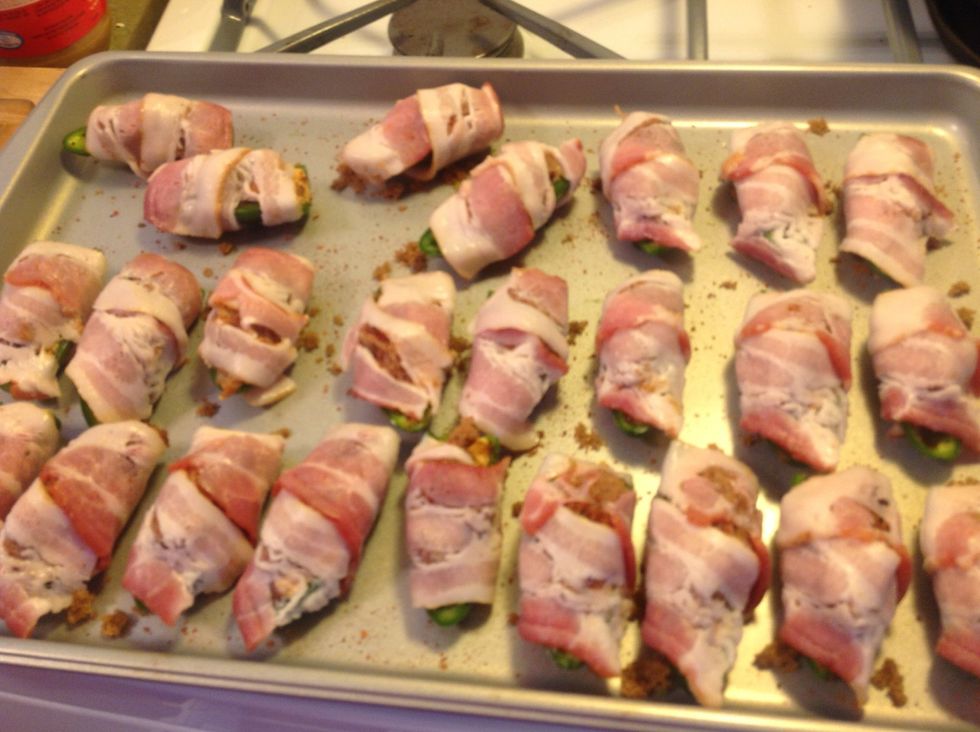 They say that anything wrapped in bacon tastes good. So true. Cut bacon slices in half and wrap around your peppers, creating neat little bundles.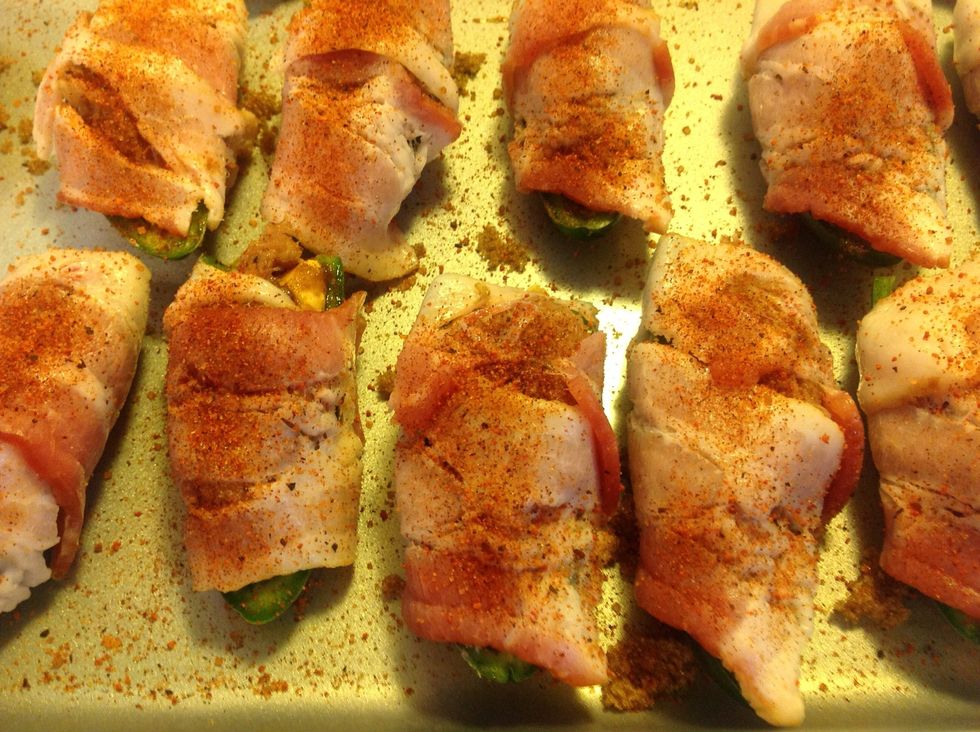 Go ahead and lightly sprinkle some more Smackers BBQ rub before taking them to the smoker.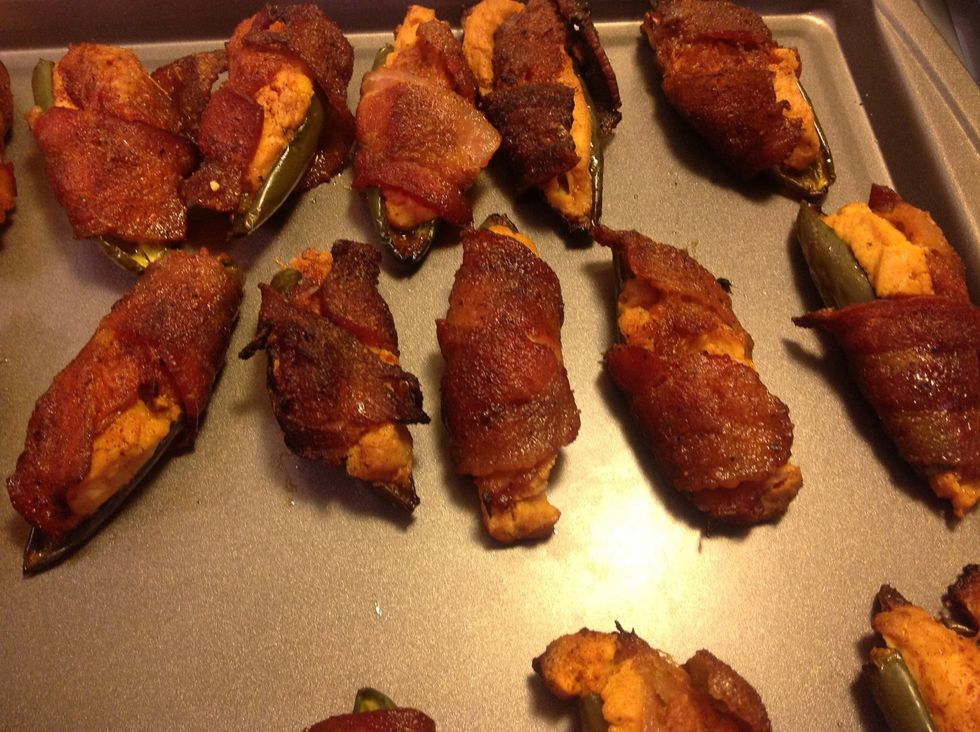 And, done.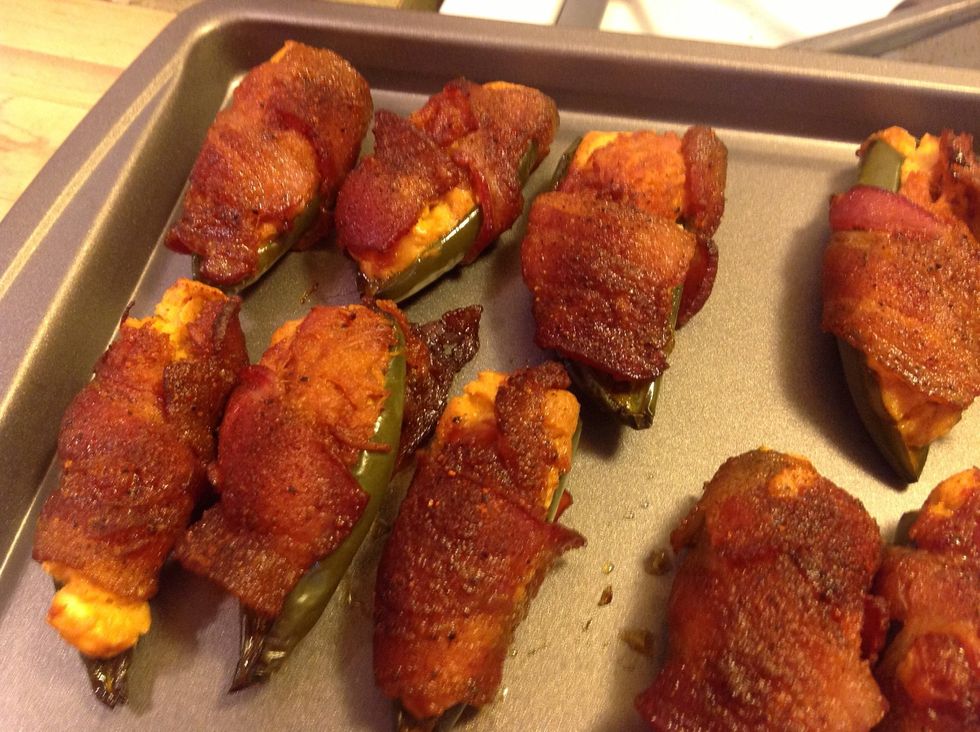 One more picture wouldn't hurt. I will freeze these and then vacuum seal them. They last in the freezer for months. Then just thaw and heat up on a baking pan.
12.0 Jalapeño peppers
1.0lb Bacon
12.0oz Cream cheese spread
BBQ rub (various) I List in steps
Frozen, smoked pulled pork
1.0 Feta cheese
Smoked fatty (smoked breakfast sausage, crumbled)
Dark brown sugar
Jeffrey See
Teacher of English, embracer of technology, husband to Jenny, writer of books and blogs, and father to Kaitlyn and Meghan.