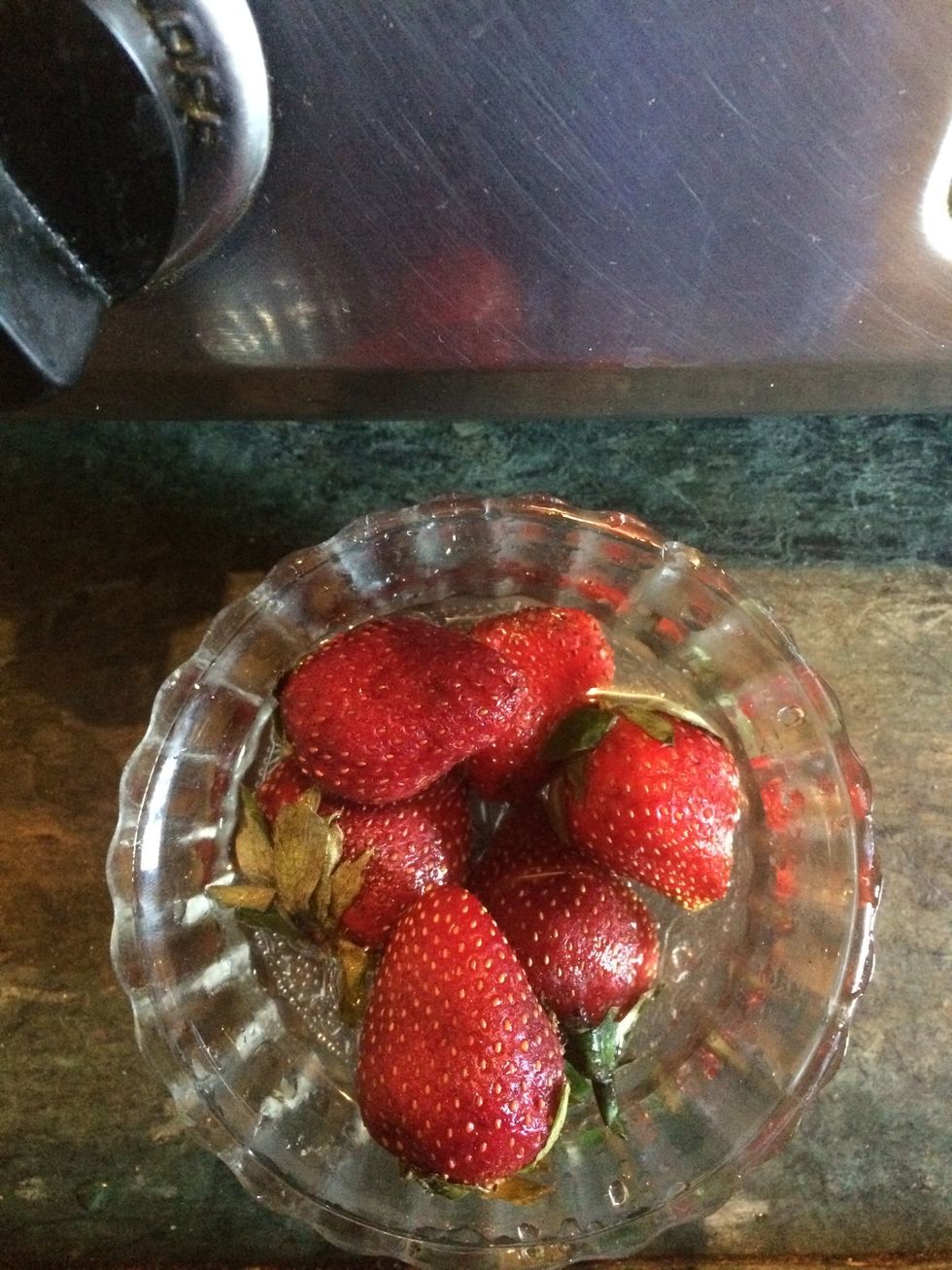 Wash strawberries.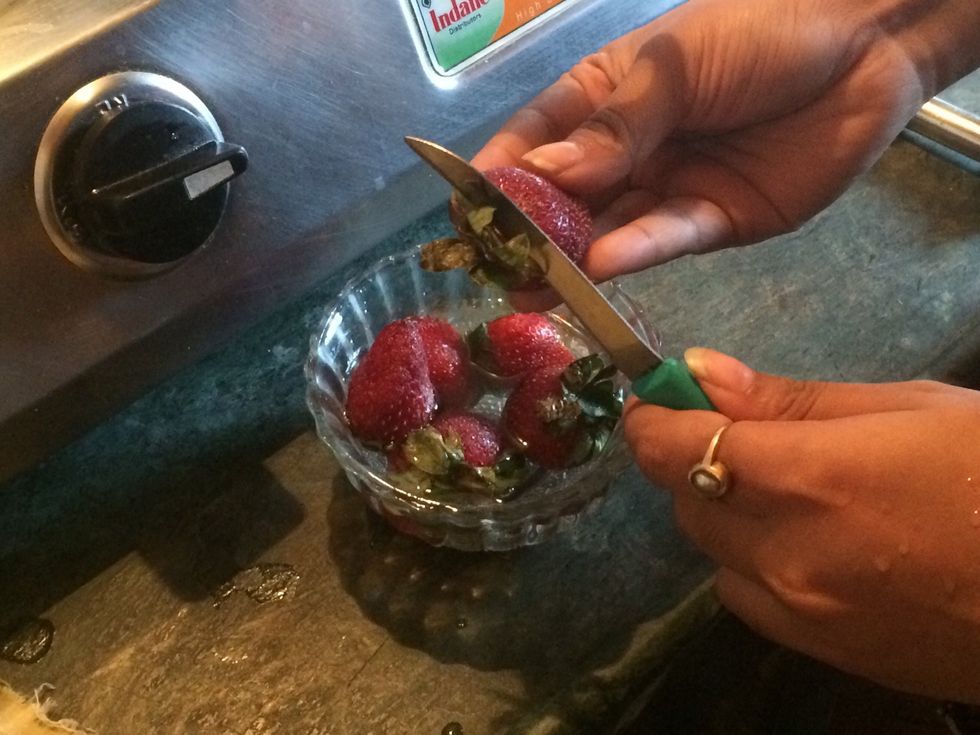 Remove stems.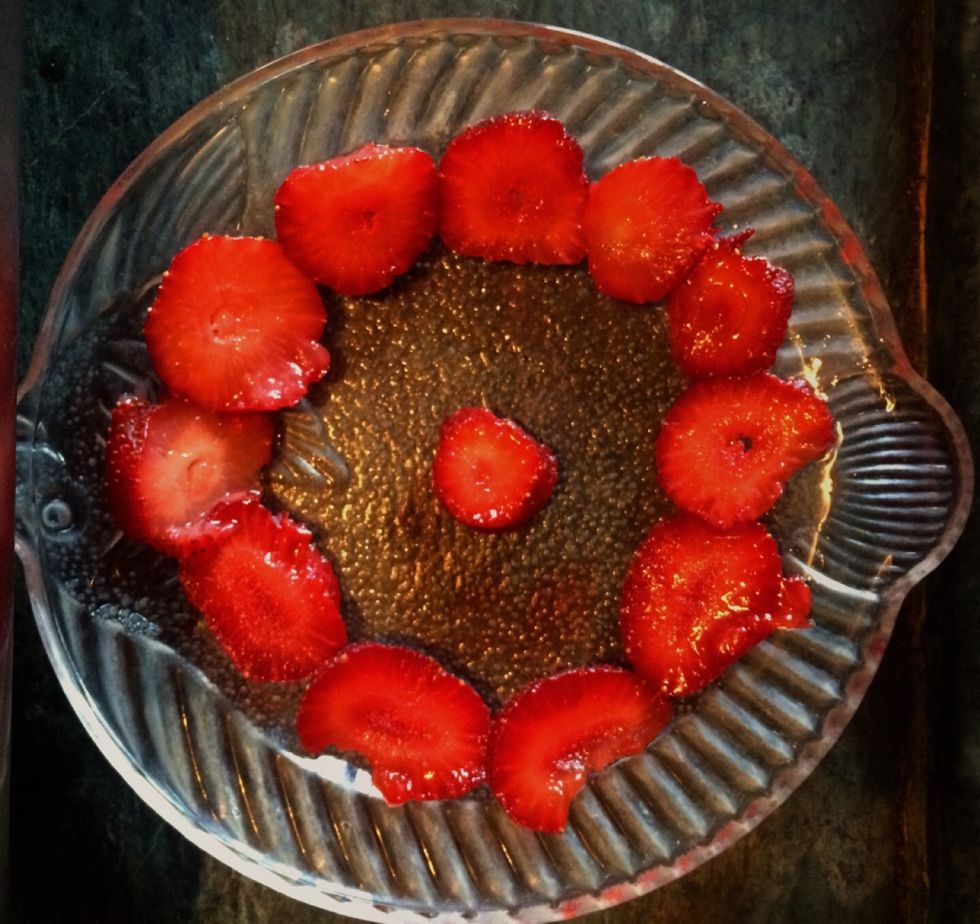 Roughly chop the strawberries.
Combine vanilla and sugar with the strawberries.
Combine strawberries,sugar and vanilla on a pan.
Cook over medium high heat,stirring occasionally.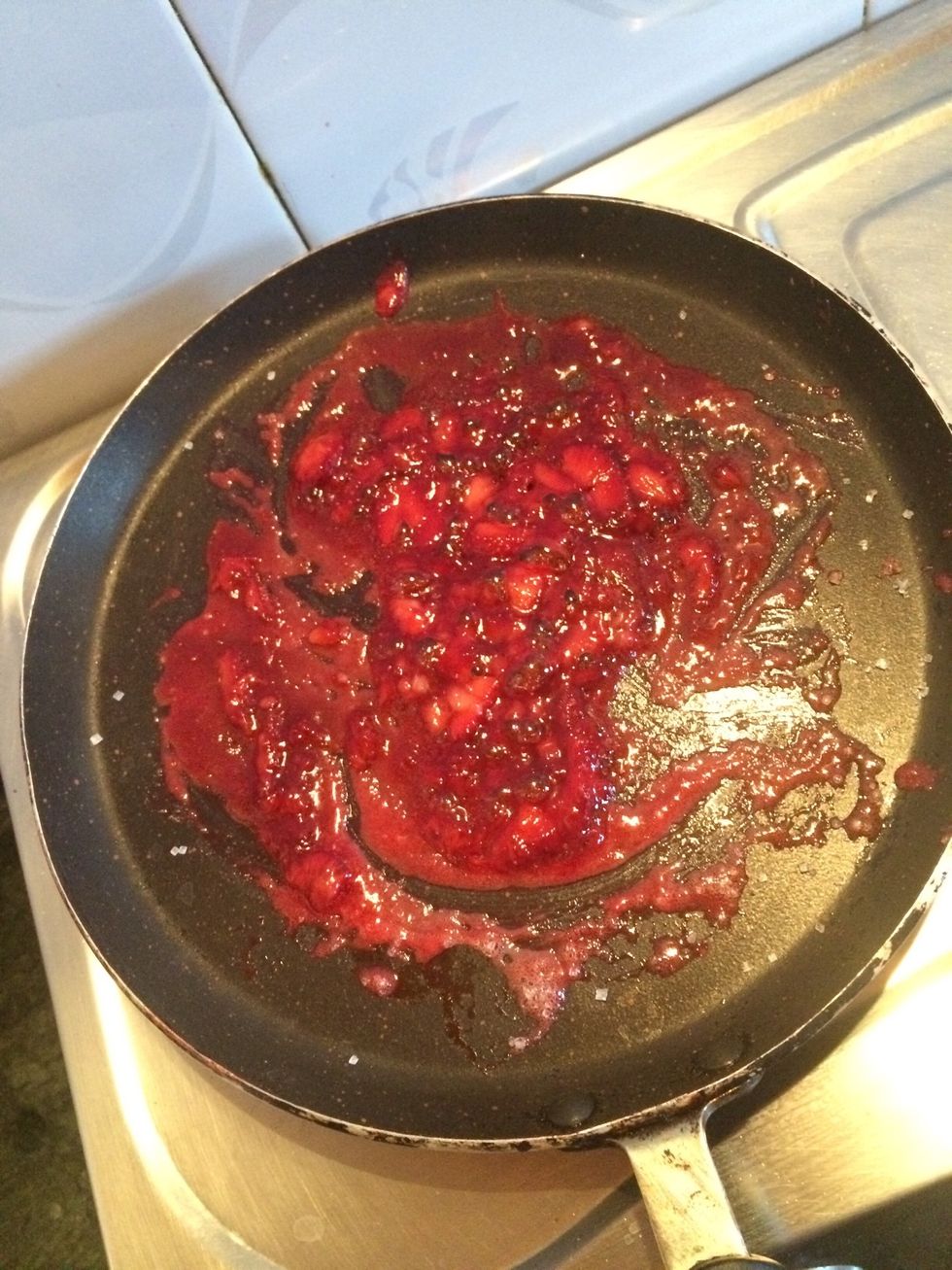 The mixture will sizzle for a while but then juice will begin to form. Cook,until sauce thickens for about 15 minutes.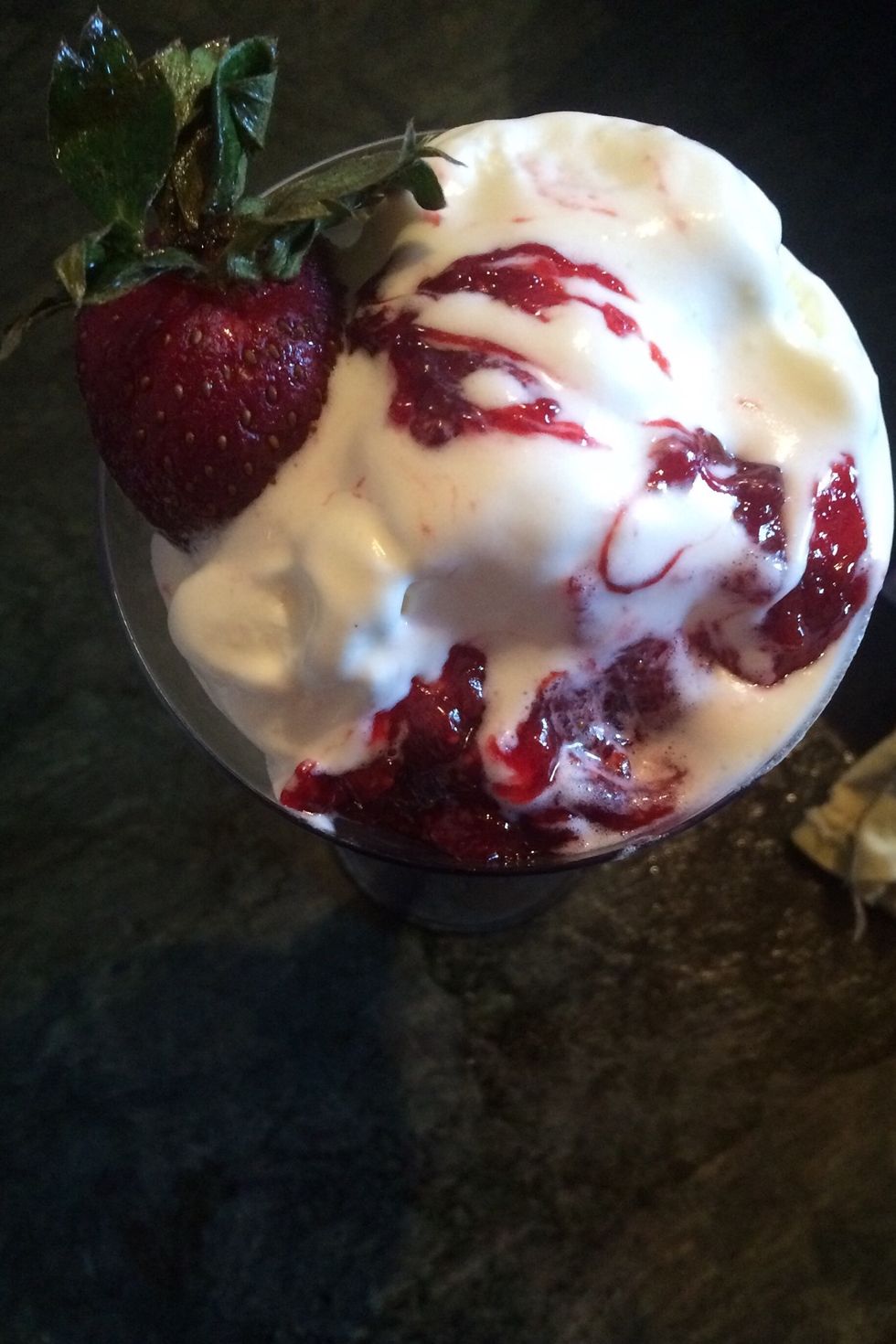 Let it cool. And top it up on a dessert you like or on an ice cream.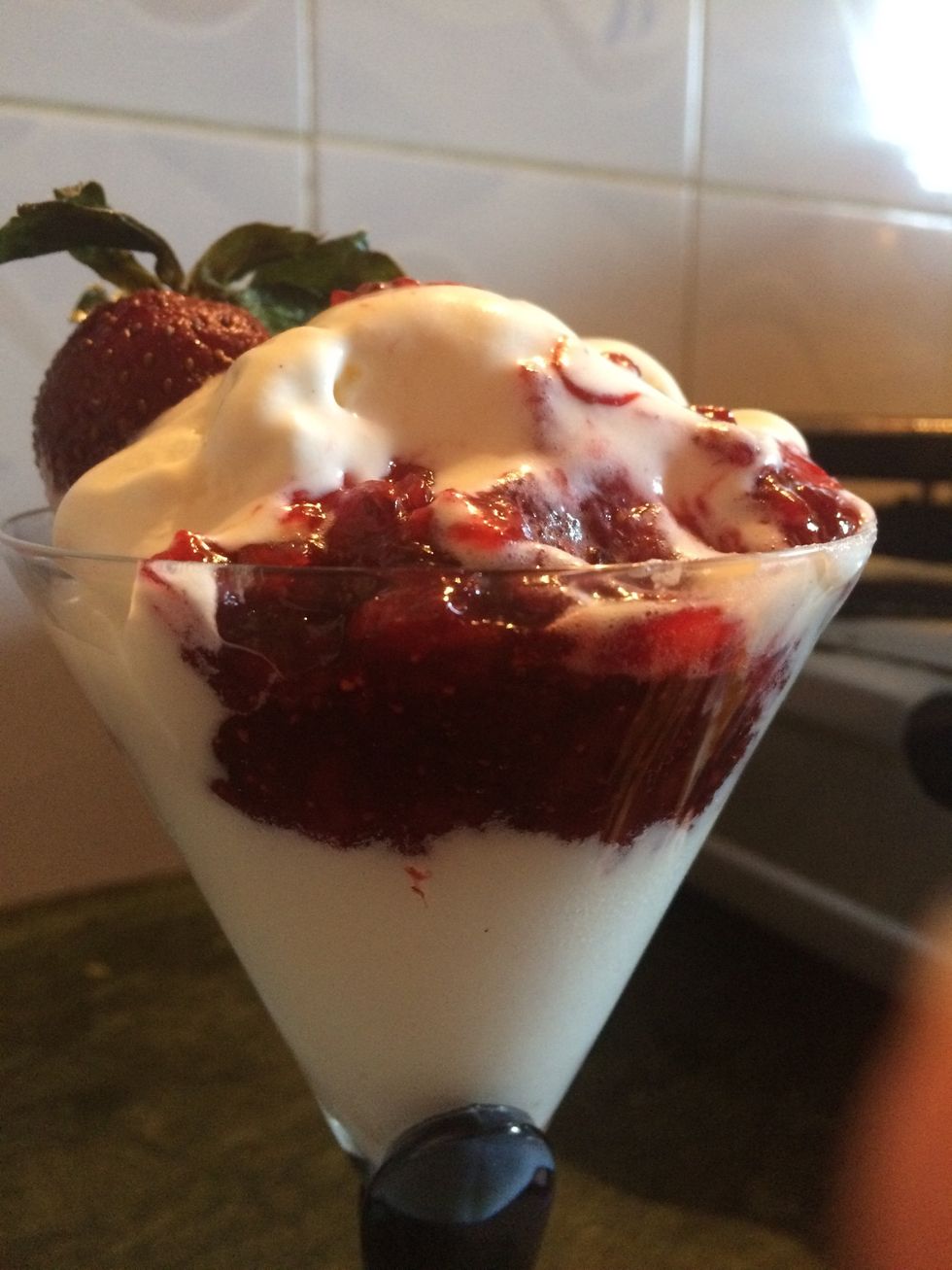 I have used vanilla ice cream🍓🍦
All done.Strawbèrry Sûprèmé saücè is ready.😊
Strawberries
Sugar 1/3 cup
Vanilla 1 tblspn