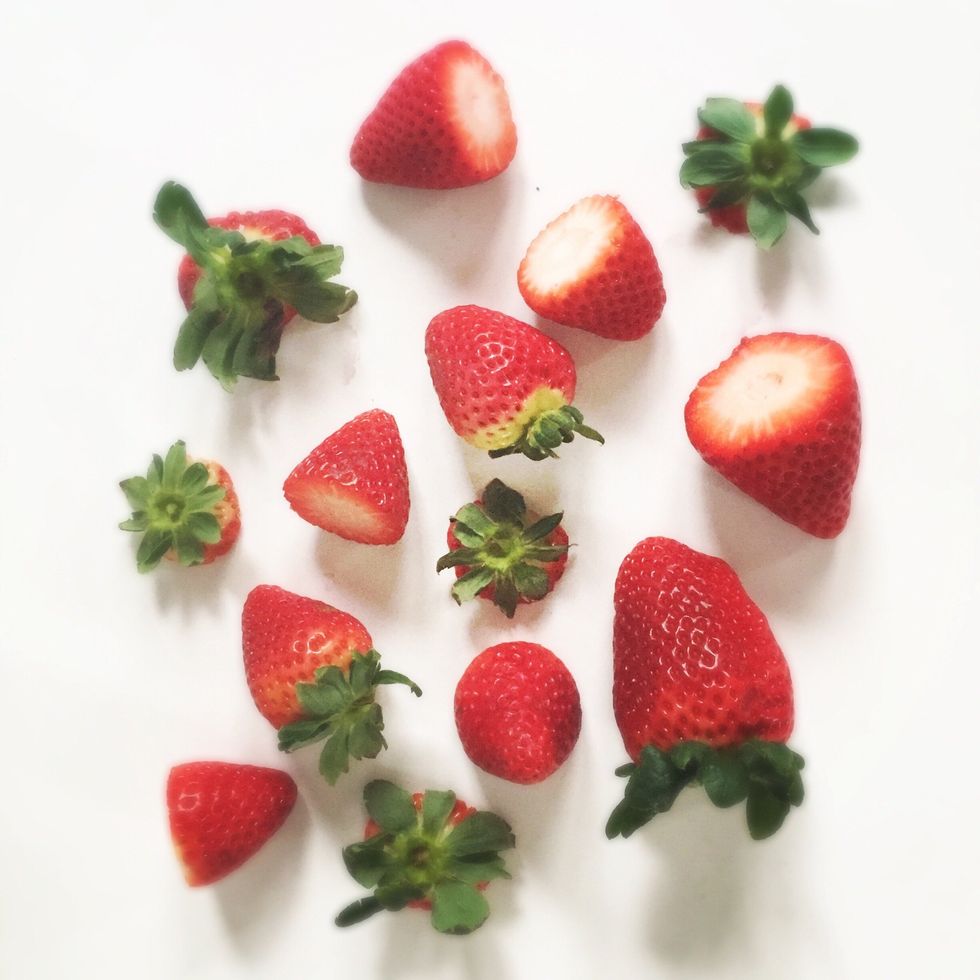 Cut the tops off of the strawberries and place into a mixing bowl.
Add the 2 dashes of bitters to the strawberries and mix together. Now add the sugar and mix.
Let the mixture sit for 30 minutes to macerate.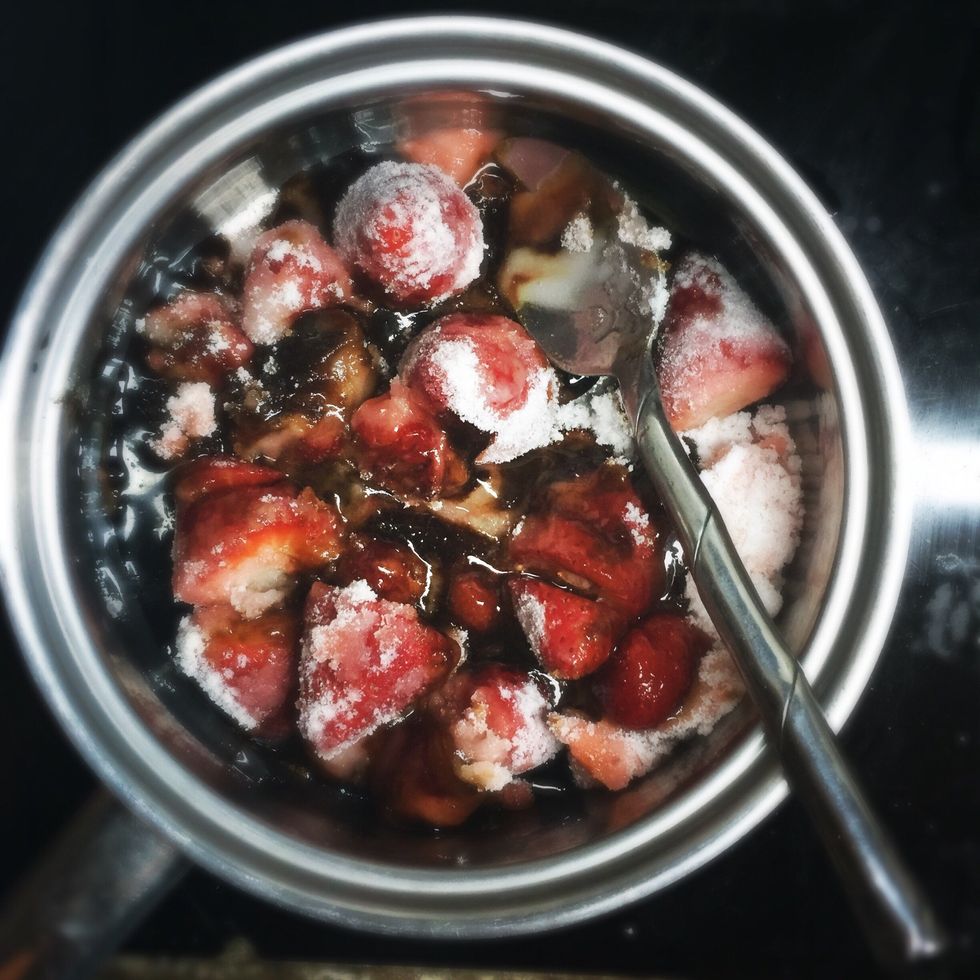 Pour the strawberry mixture into a saucepan. Add the balsamic and cook on medium high heat, stirring and crushing the berries as they cook. Once boiling, lower heat to simmer for 15 minutes.
Remove from heat into bowl. The compote will thicken as it cools! Have fun! You can find more detail on this recipe at www.bakingwithzombies.com
2.0c Strawberries
2.0 Dashes bitters
1.0c White Sugar
2.0Tbsp Balsamic vinegar