Hope you enjoy this simple and tasty Asian dish!
10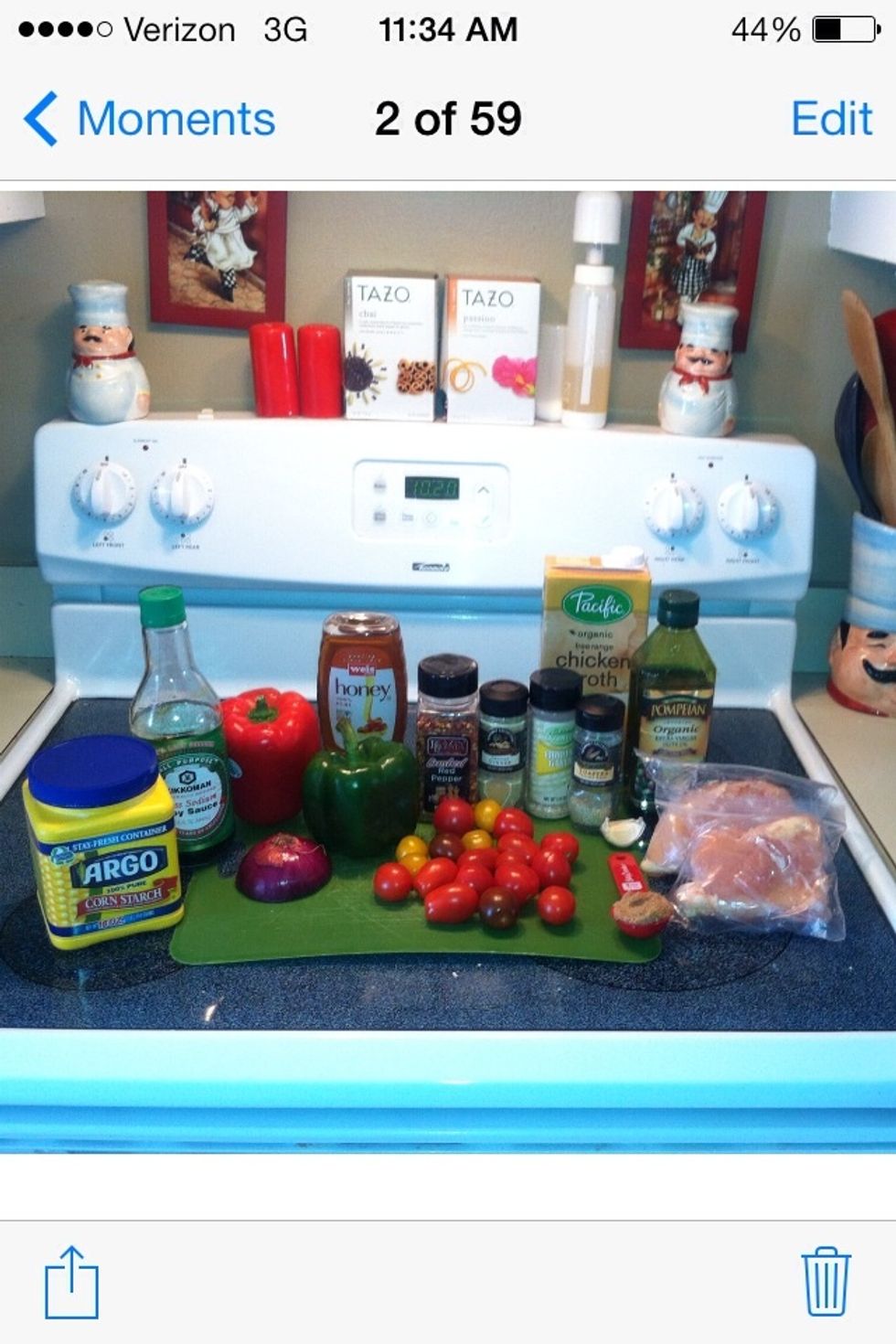 As always..... Gather your supplies and get ready to start!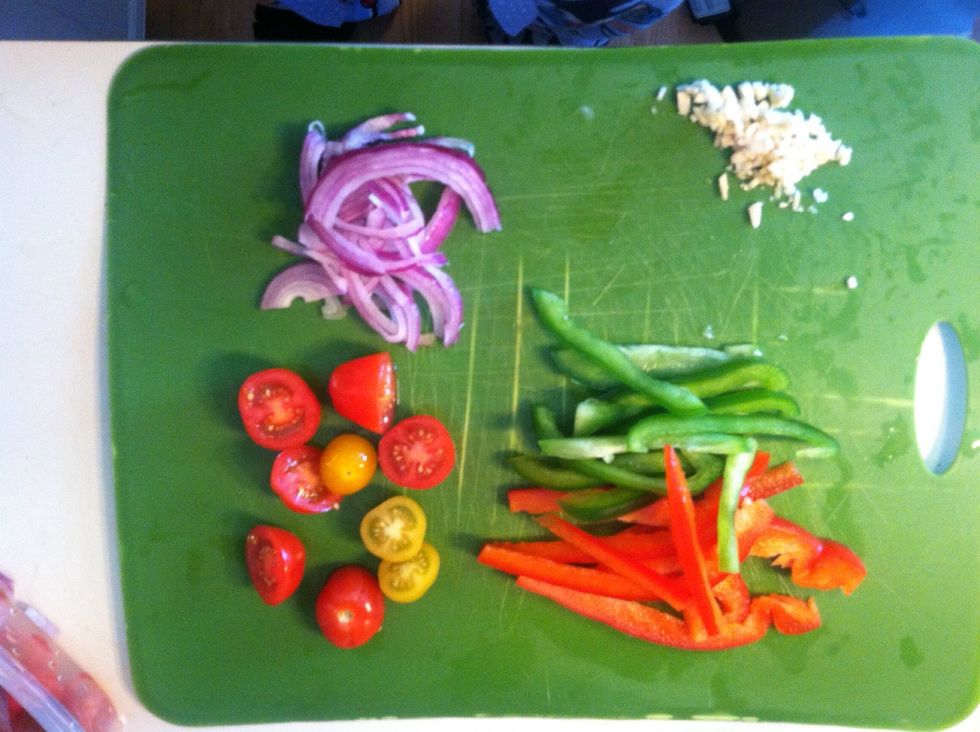 Chop up your veggies and mince your fresh garlic. You can use whatever veggies you have on hand. I used tomatoes, peppers, and half an onion. Be creative!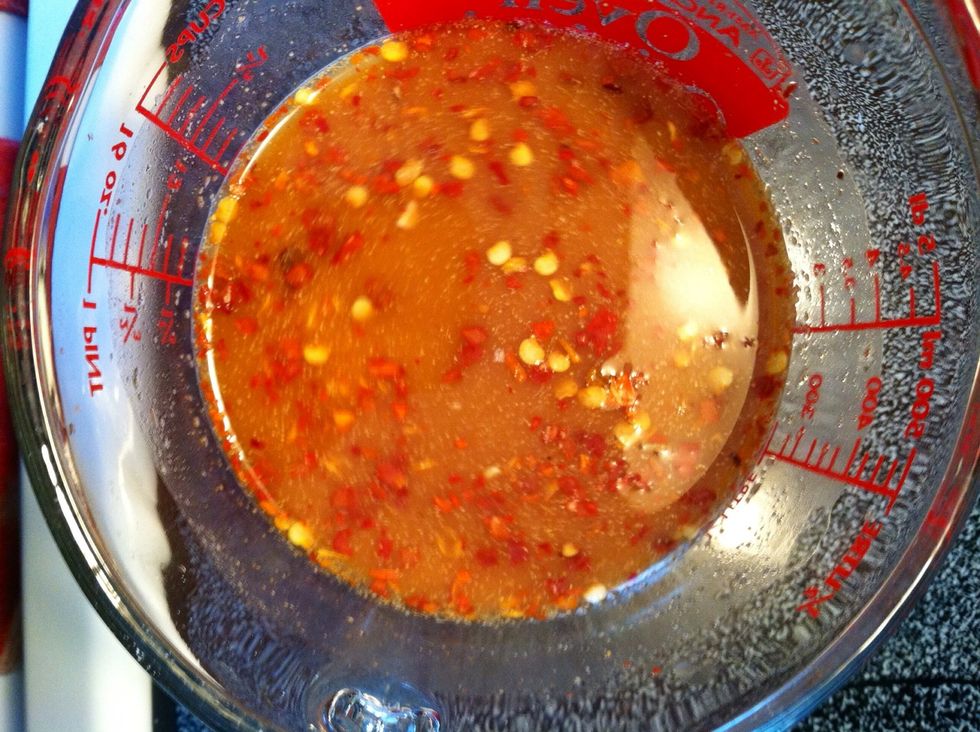 Mix broth, cornstarch, sugar, garlic (prepackaged), ginger, and red pepper in a small bowl and mix thoroughly. Set aside.....You'll need this for later.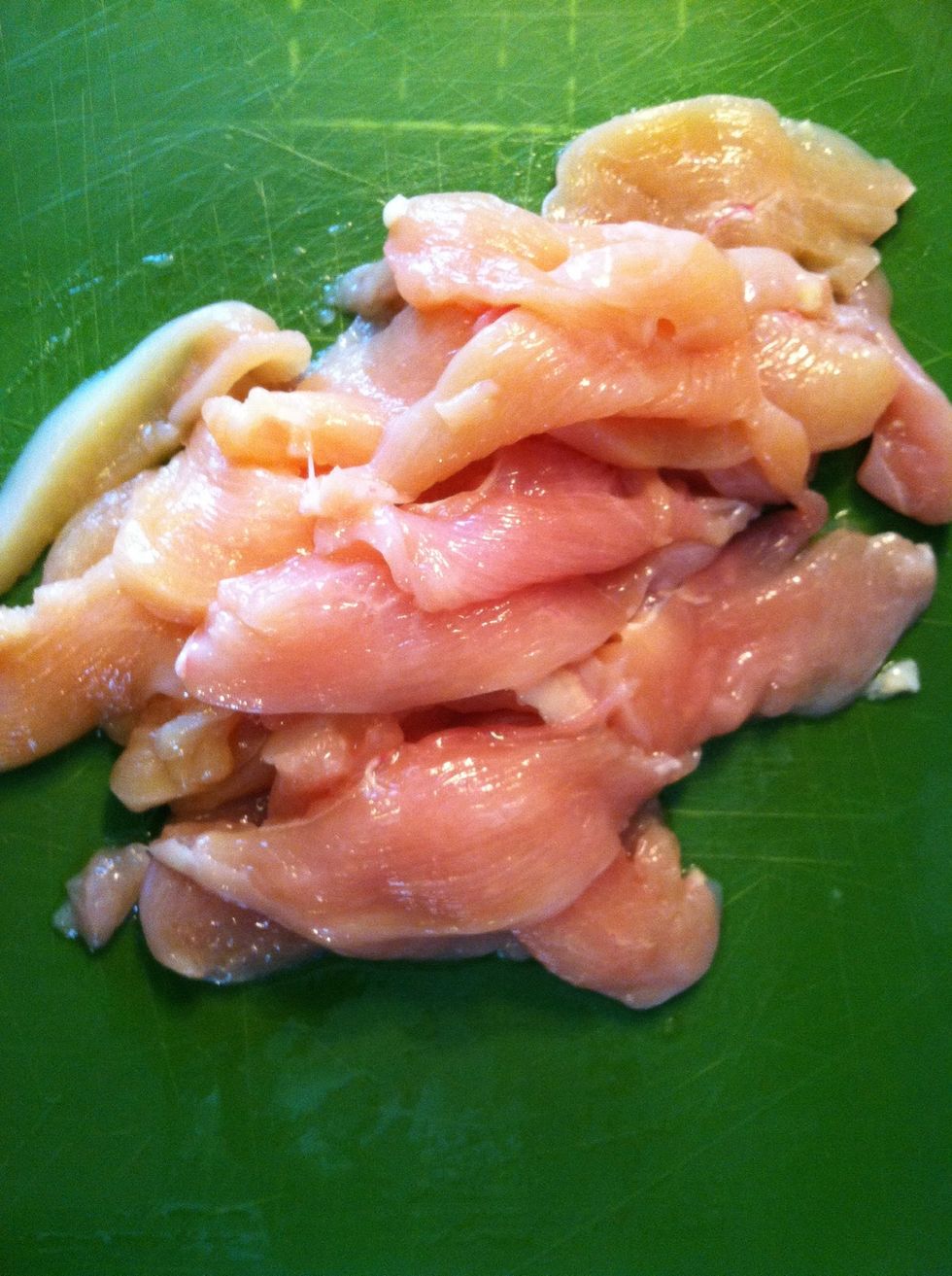 Cut up the boneless chicken breast into long strips.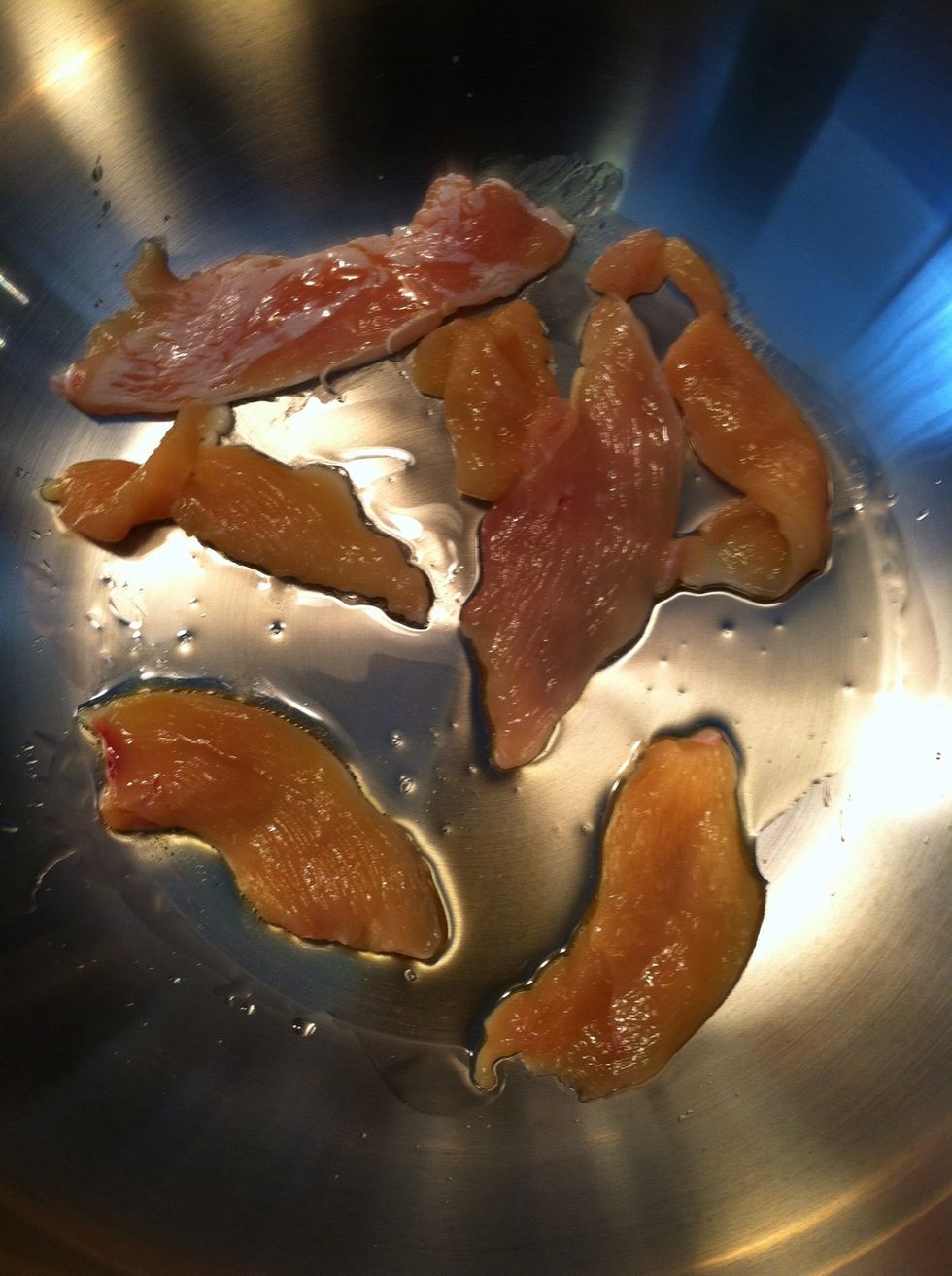 Heat the olive oil in a LARGE non-stick pan on medium heat and then begin to cook the chicken strips. You'll need a large skillet pan for this because later you'll be adding vegetables to this pan.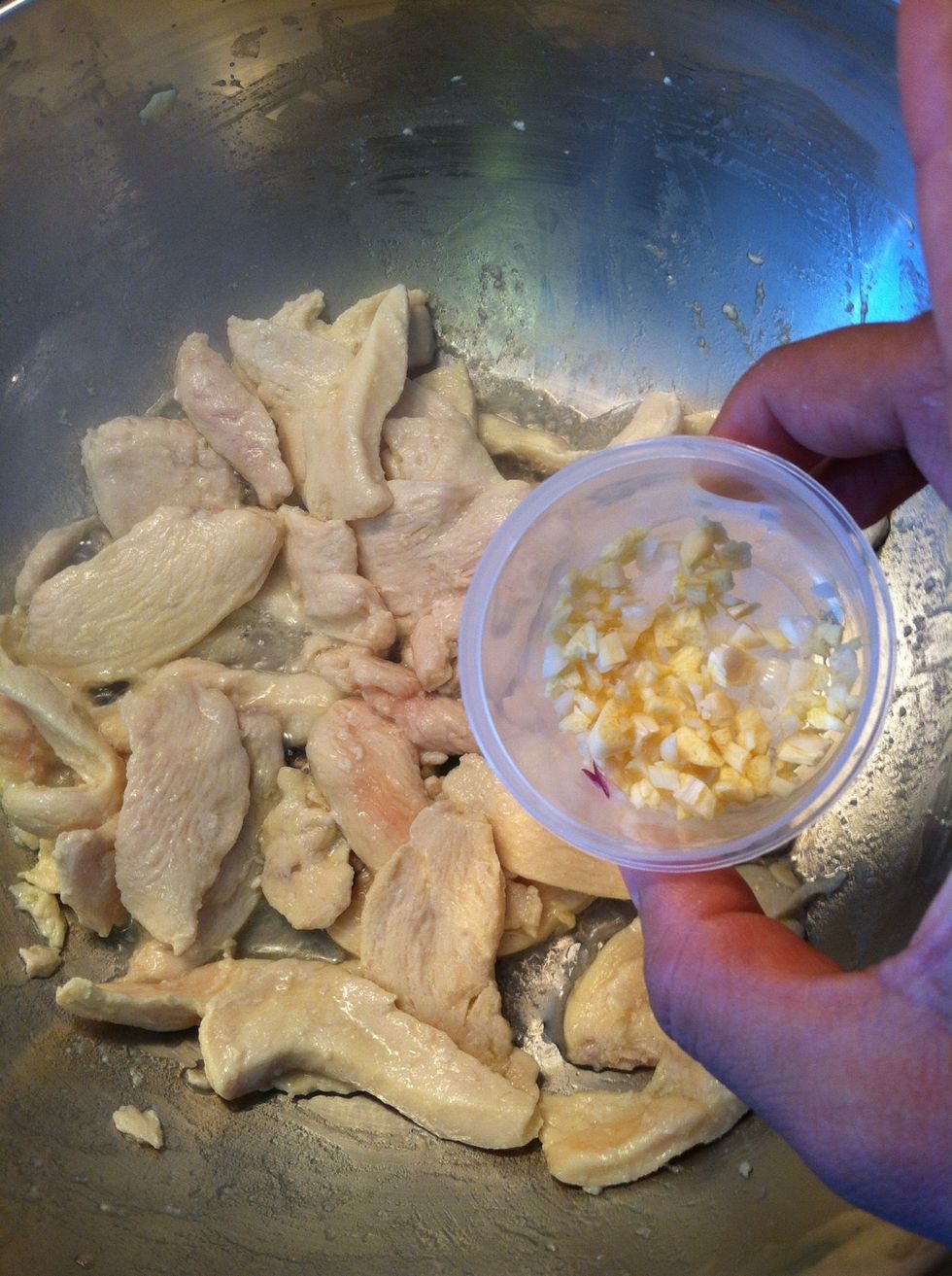 Once the chicken is almost done, and there is very little pink on the chicken, throw your fresh garlic in there and stir for a bit.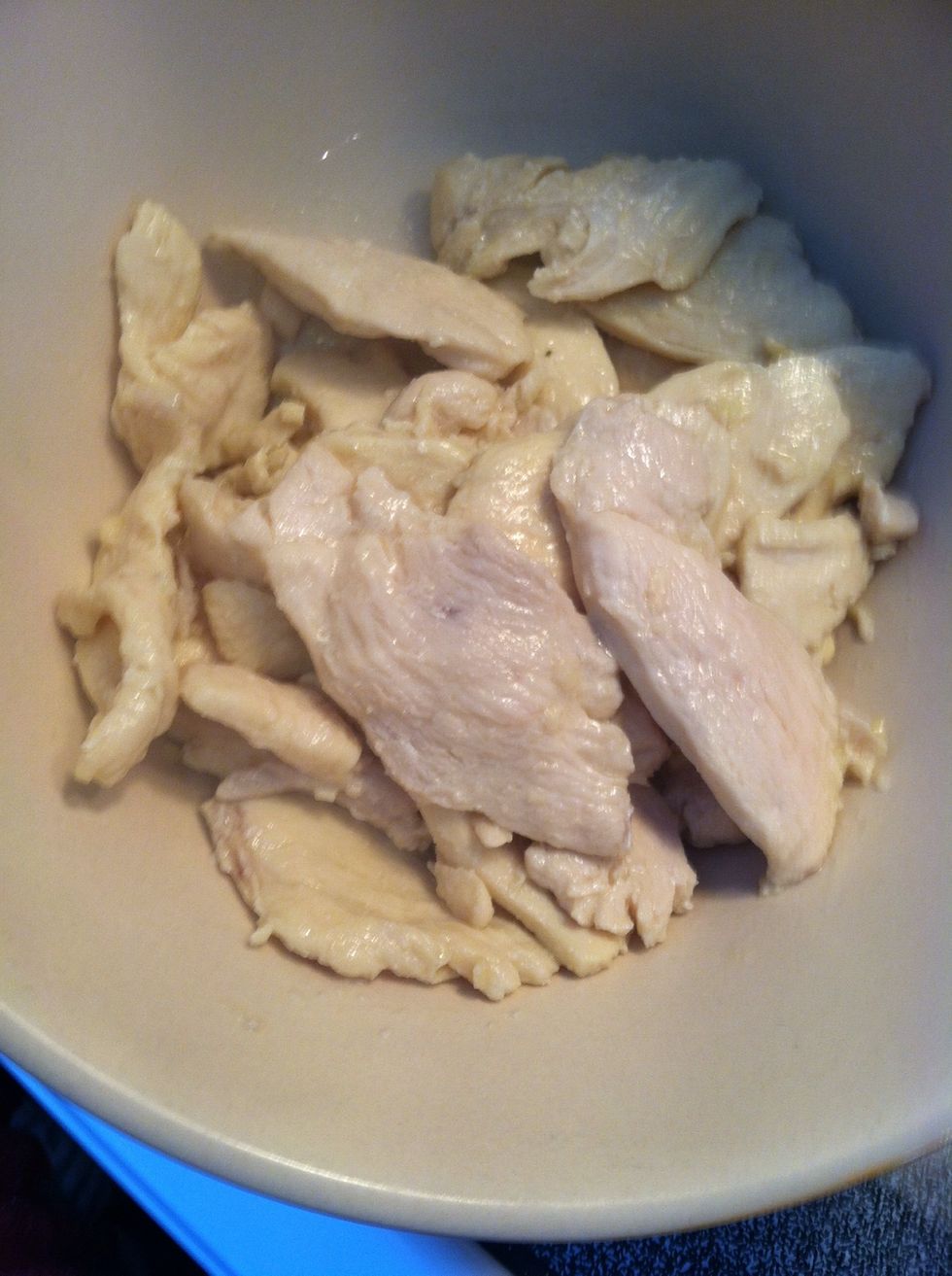 Once chicken is thoroughly cooked, place chicken aside.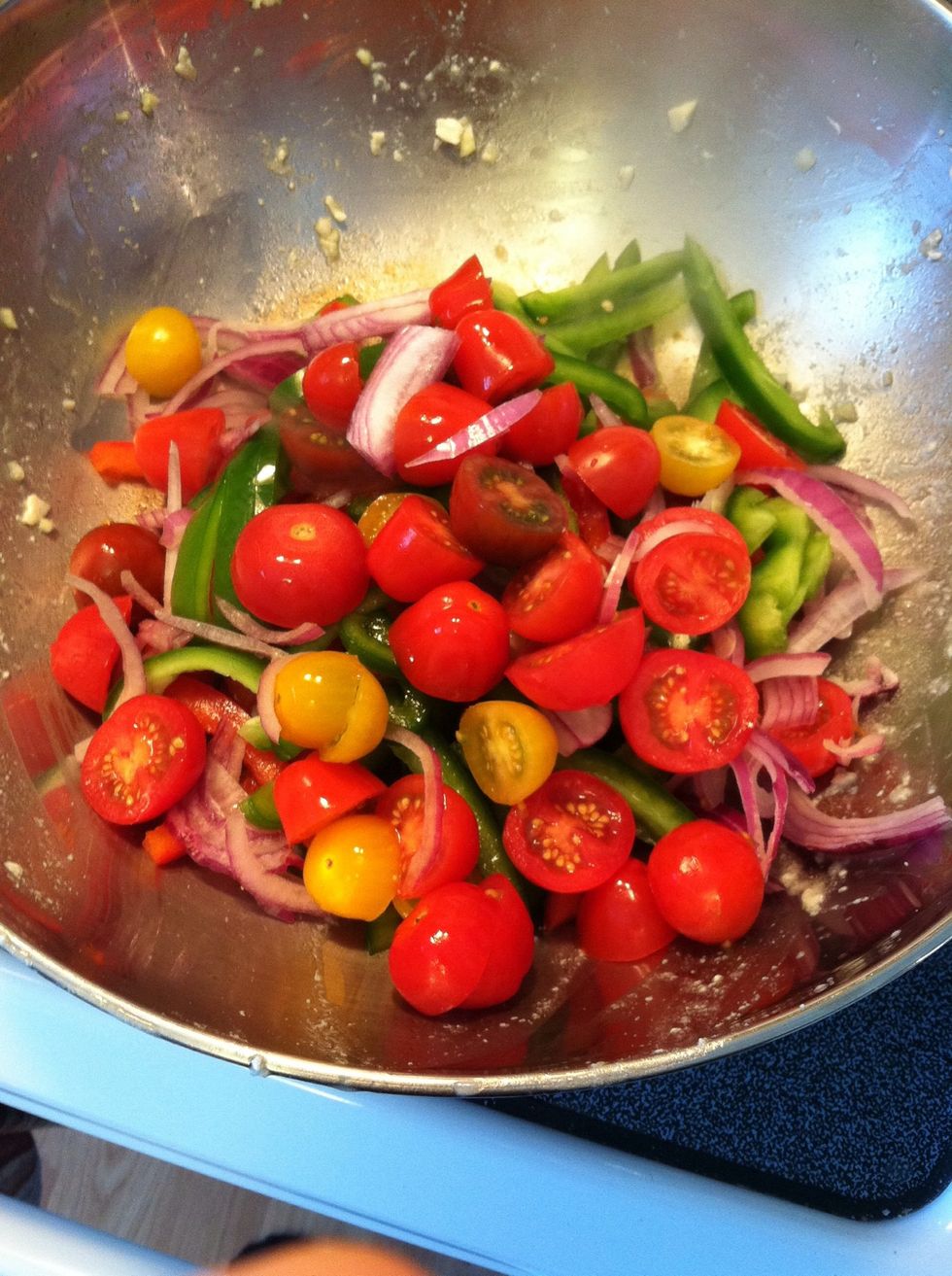 In the same non stick skillet, cook all your vegetables until tender crisp.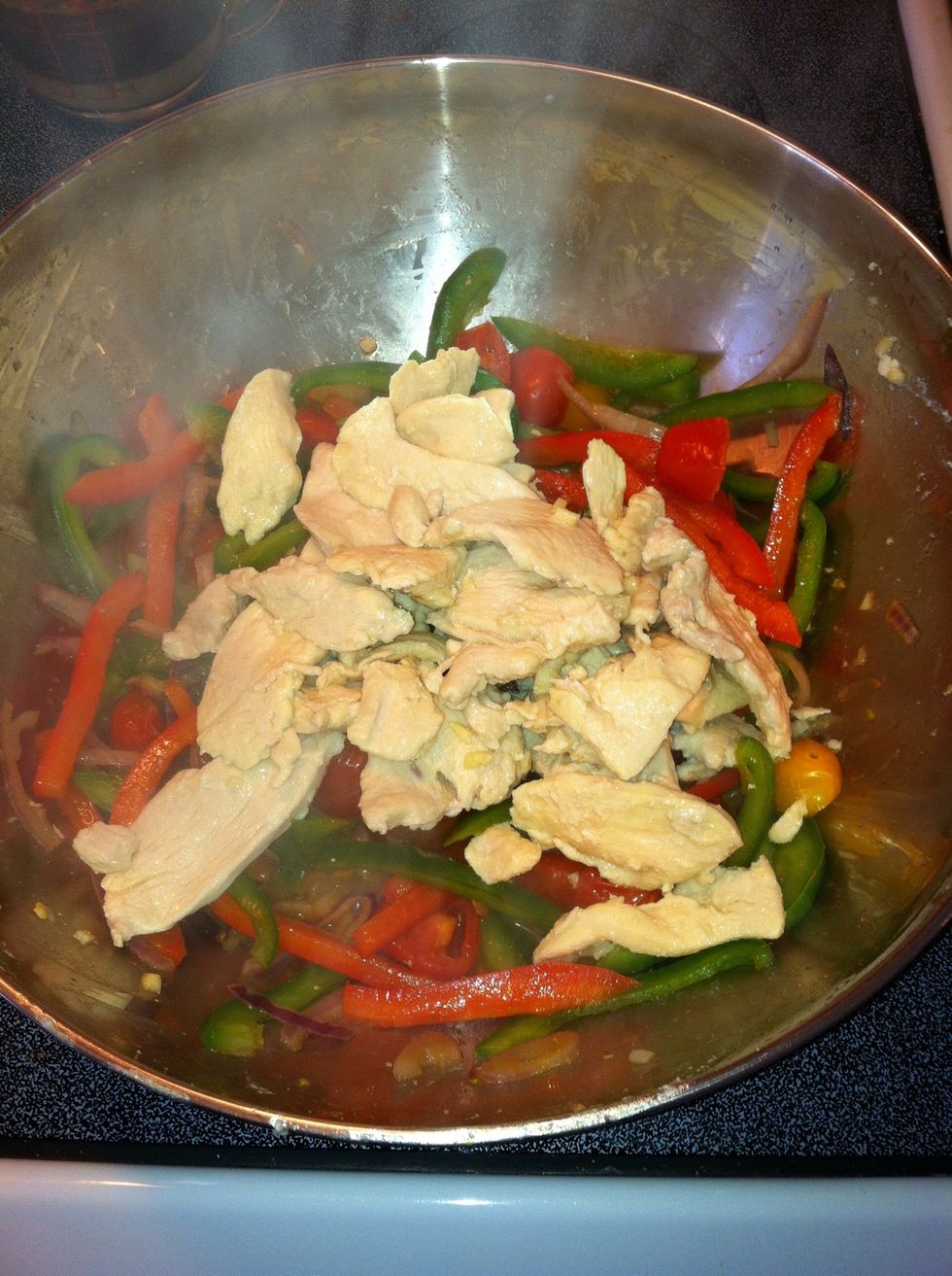 Once veggies are cooked tender crisp, or to your liking, add the chicken back in and stir.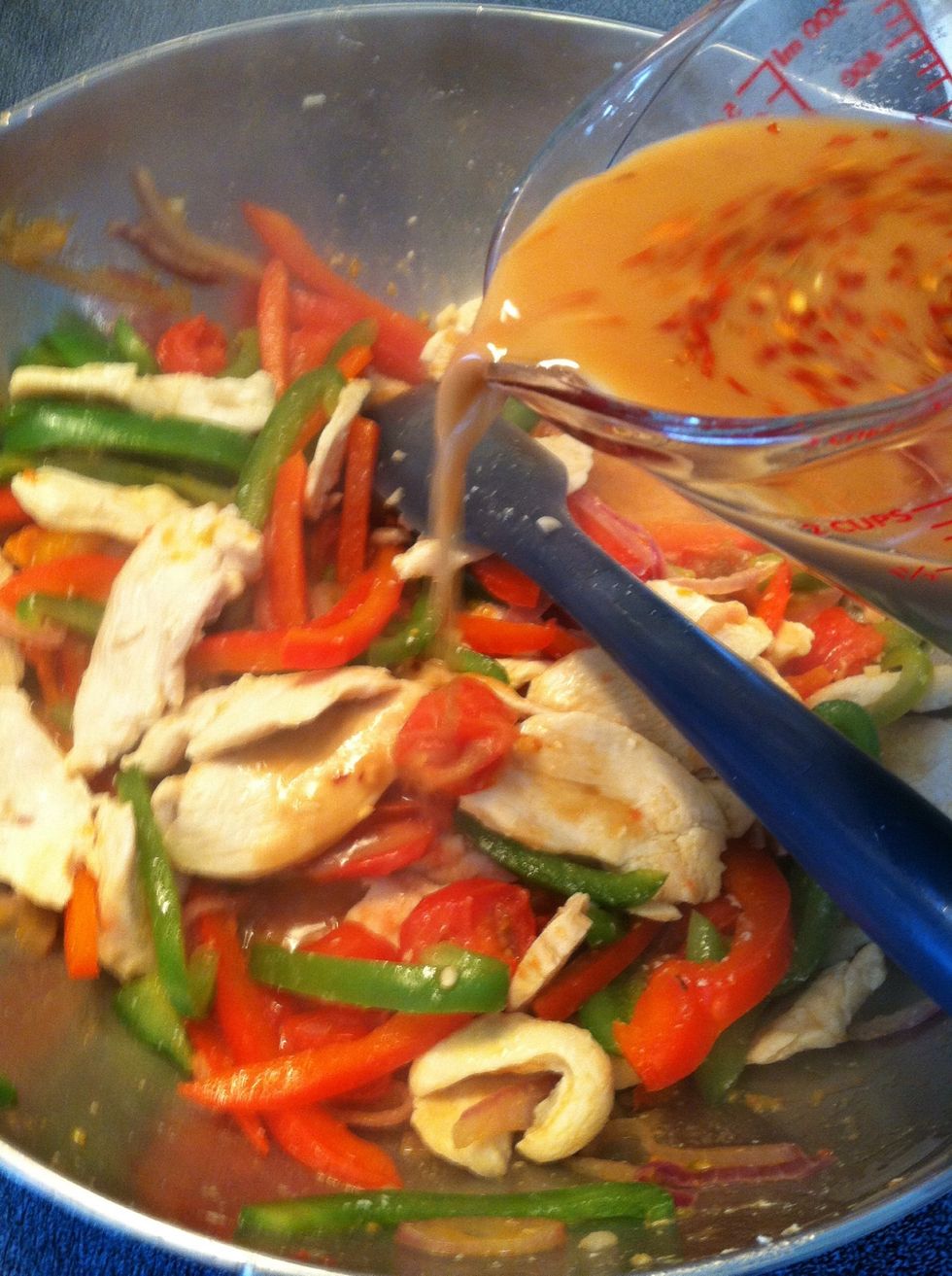 Now stir in soy sauce mixture. Stir frequently.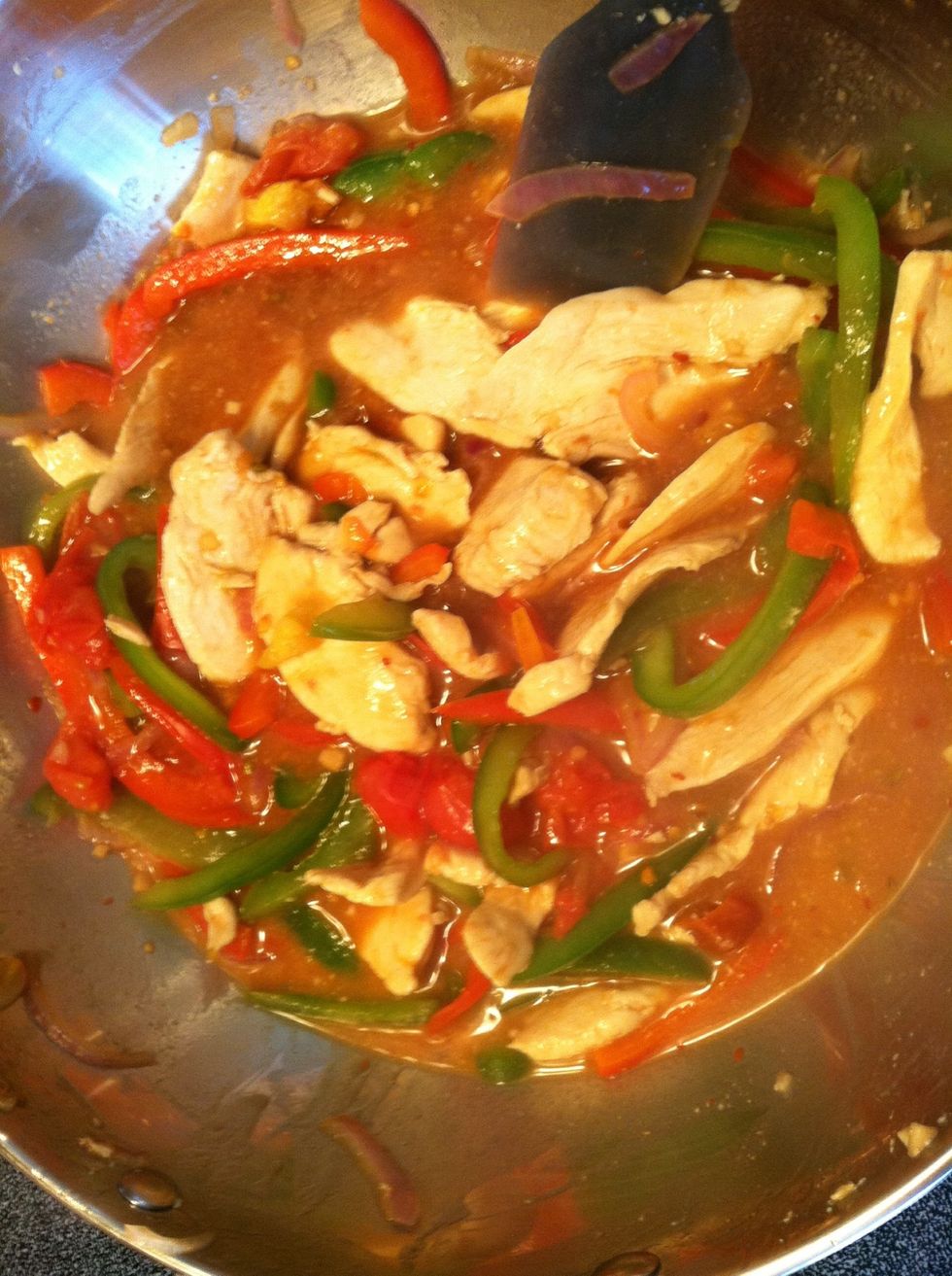 Bring to a boil on medium heat or until sauce is slightly thickened. Then you're done !!!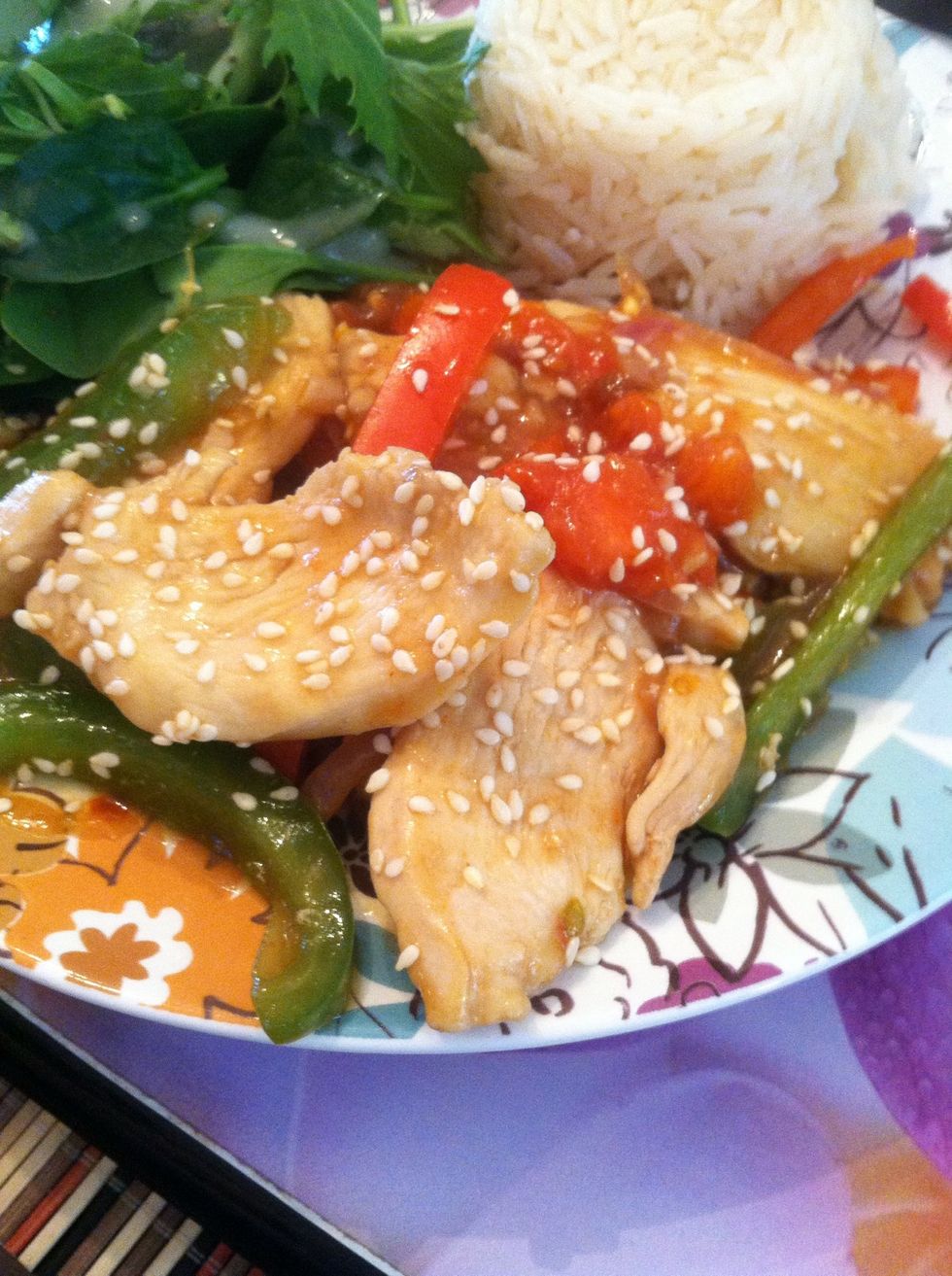 Drizzle with honey (optional) and sprinkle with sesame seeds.
Serve with your favorite sides and enjoy!
1.0lb Boneless Chicken Breast
1.0 Can of chicken broth
2.0Tbsp Cornstarch
2.0Tbsp Soy sauce
1.0Tbsp Brown sugar
2.0Tbsp Olive oil
4.0c Vegetables
1/2tsp Minced garlic
2.0 Fresh garlic cloves
3/4tsp Ground ginger
1/4tsp Crushed red pepper
2.0tsp Sesame seeds
Honey (optional)