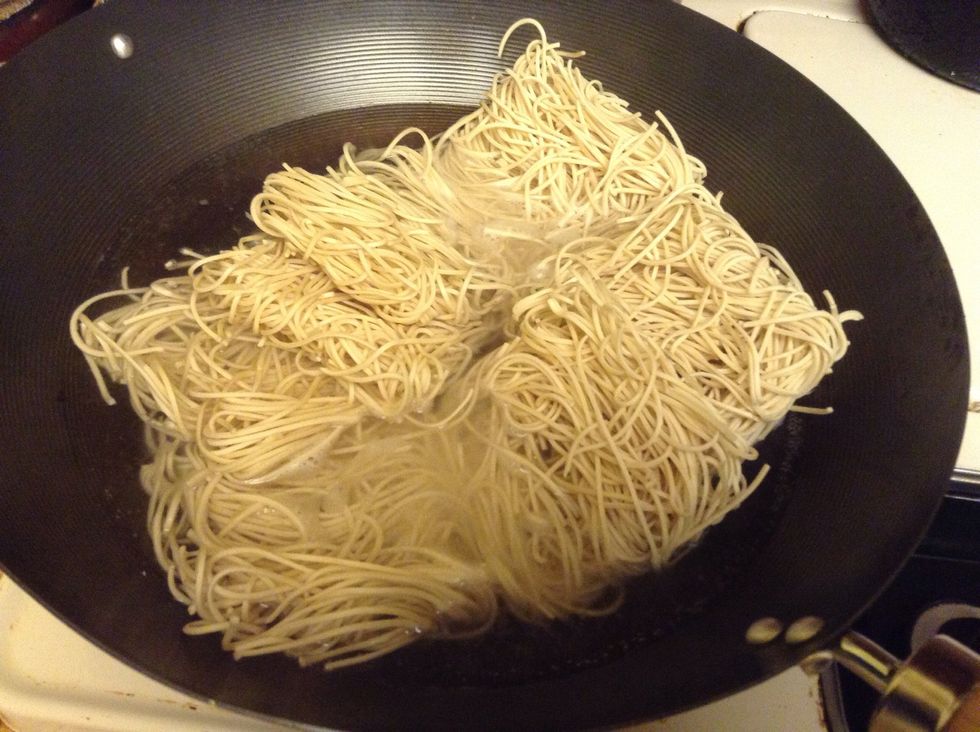 If you use dried noodle - boiling in hot water until look soft. If you use fresh noodle let's go.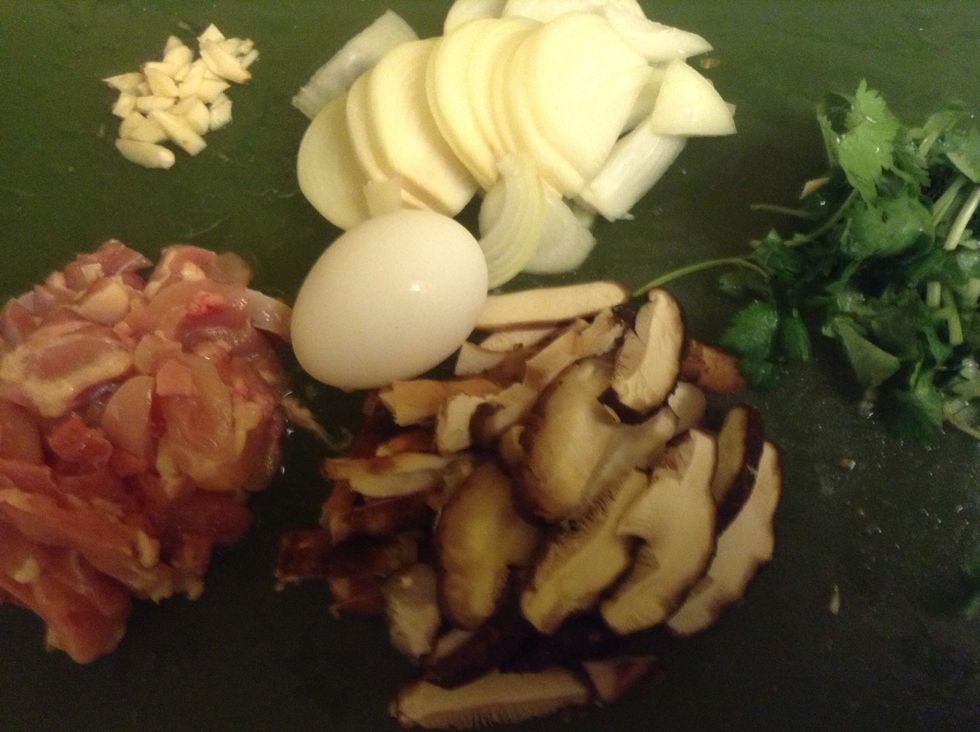 Prepare all ingredient.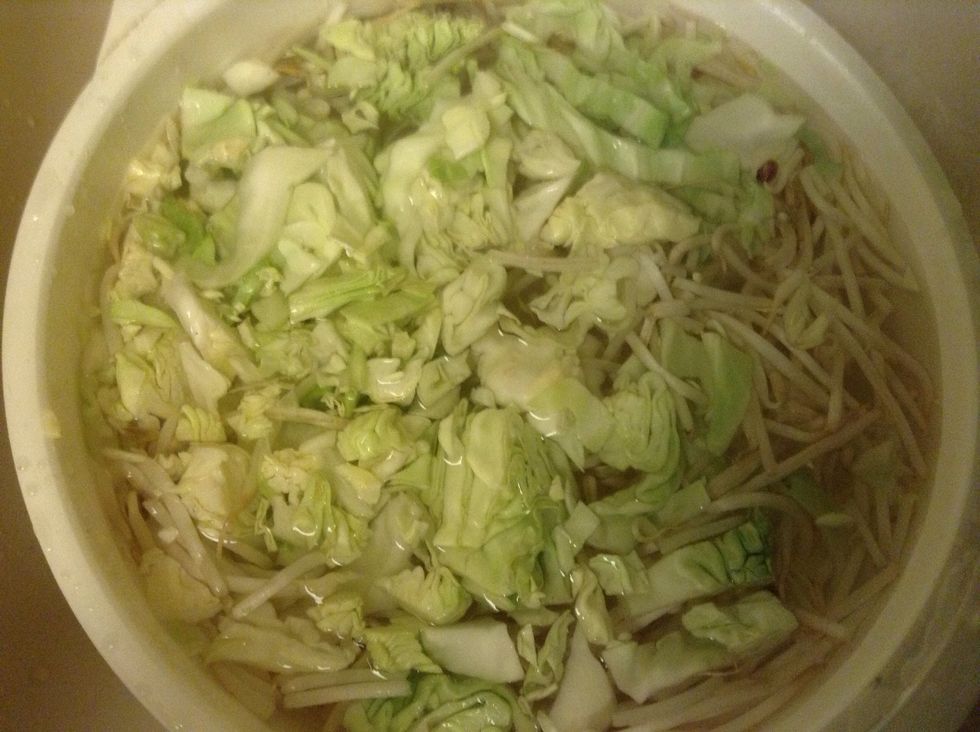 Prepare it.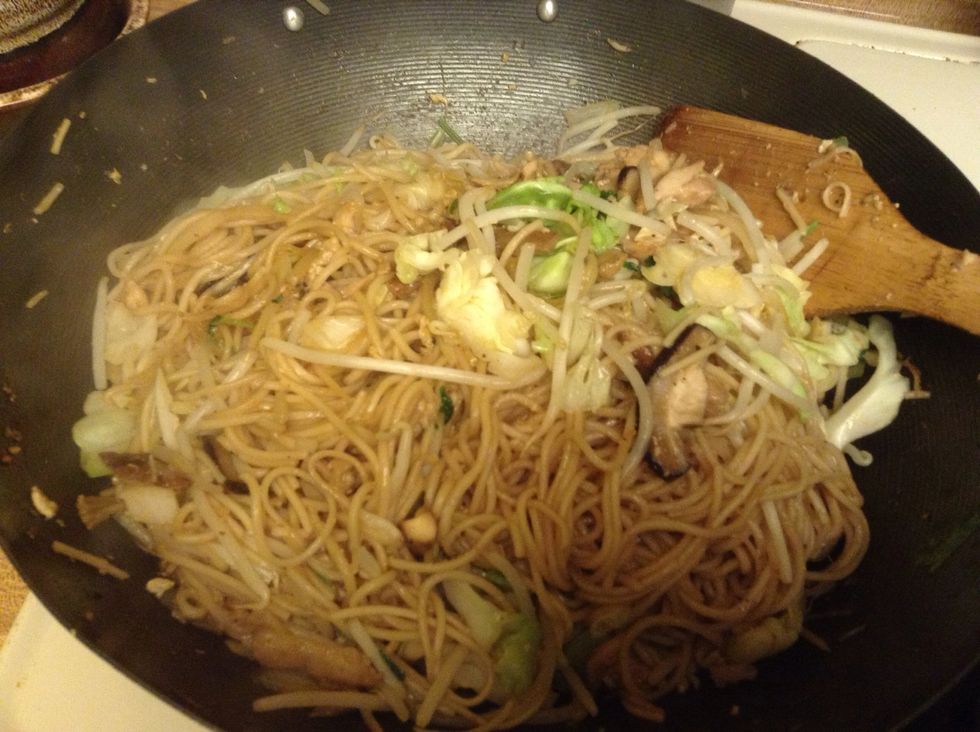 First add garlic in a hot pan with some oil. Stir and add chicken ,egg. Add noodle and mix together and then add soy sauce ,fish sauce, sugar, pepper. Then add all vegetable mix it together. Taste it.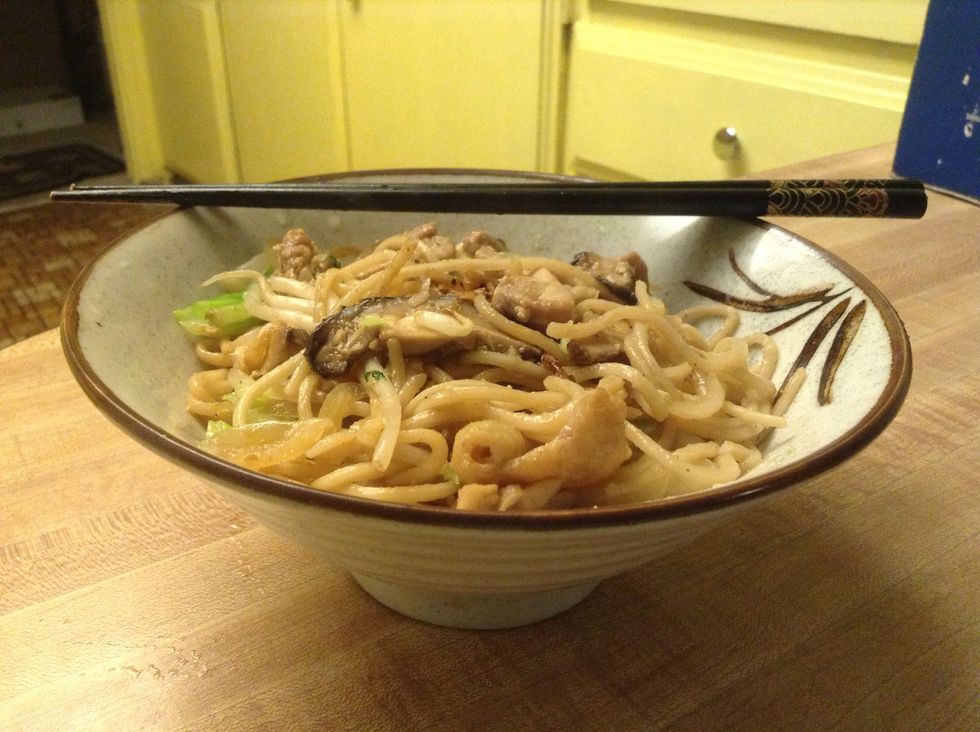 Yummy!
1.0lb Noodle
1/2c Mushroom
2.0c Cabbage
2.0c Bean sprouts
1/4c Onion
2.0Tbsp Soy sauce
2.0Tbsp Fish sauce
1/2tsp Pepper
1.0 Egg
1/2lb Chicken or pork or beef
1.0tsp Garlic
1/4c Cilantro
Hacienda Heights, California