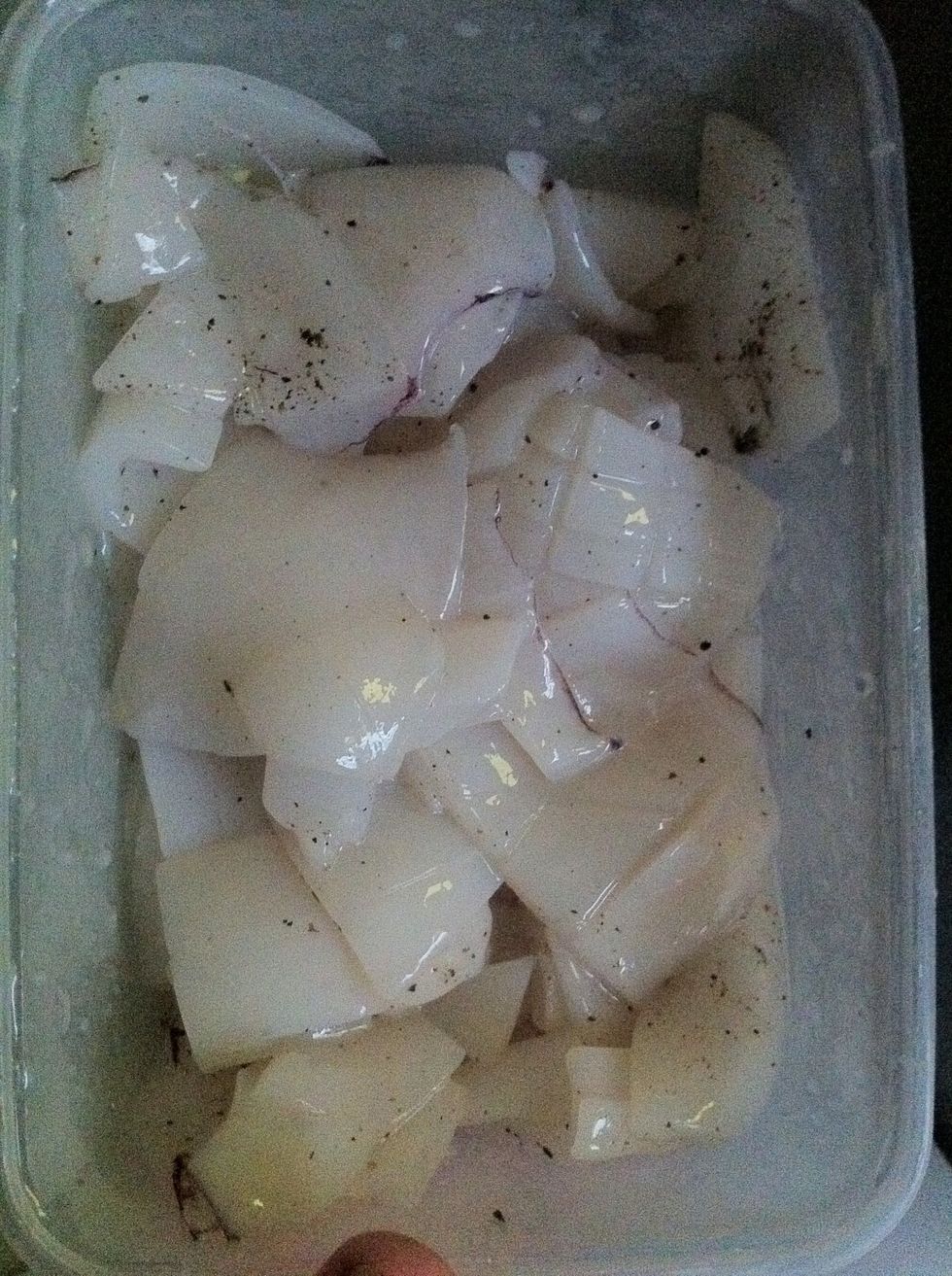 Marinate diced squid (you can design it anyway you want, but I made lines across the meat) w/salt, monosodium glutamate (optional), ground pepper. Set aside for 8 minutes to allow absorption.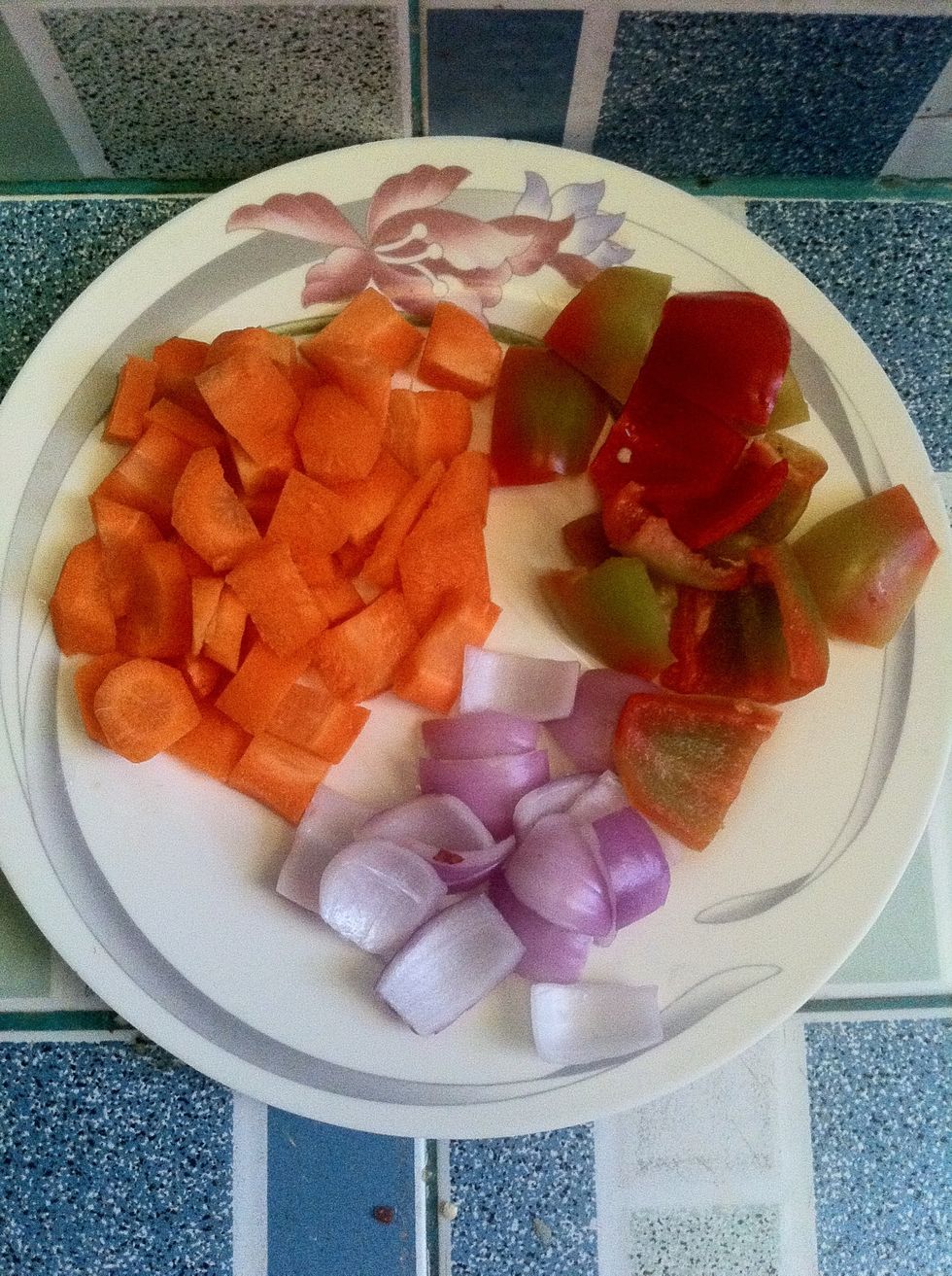 Cut/Dice the cleaned Carrots, Onions, and Bell Pepper. You can also add stalks of artichokes if you like. Heat the frying pan after.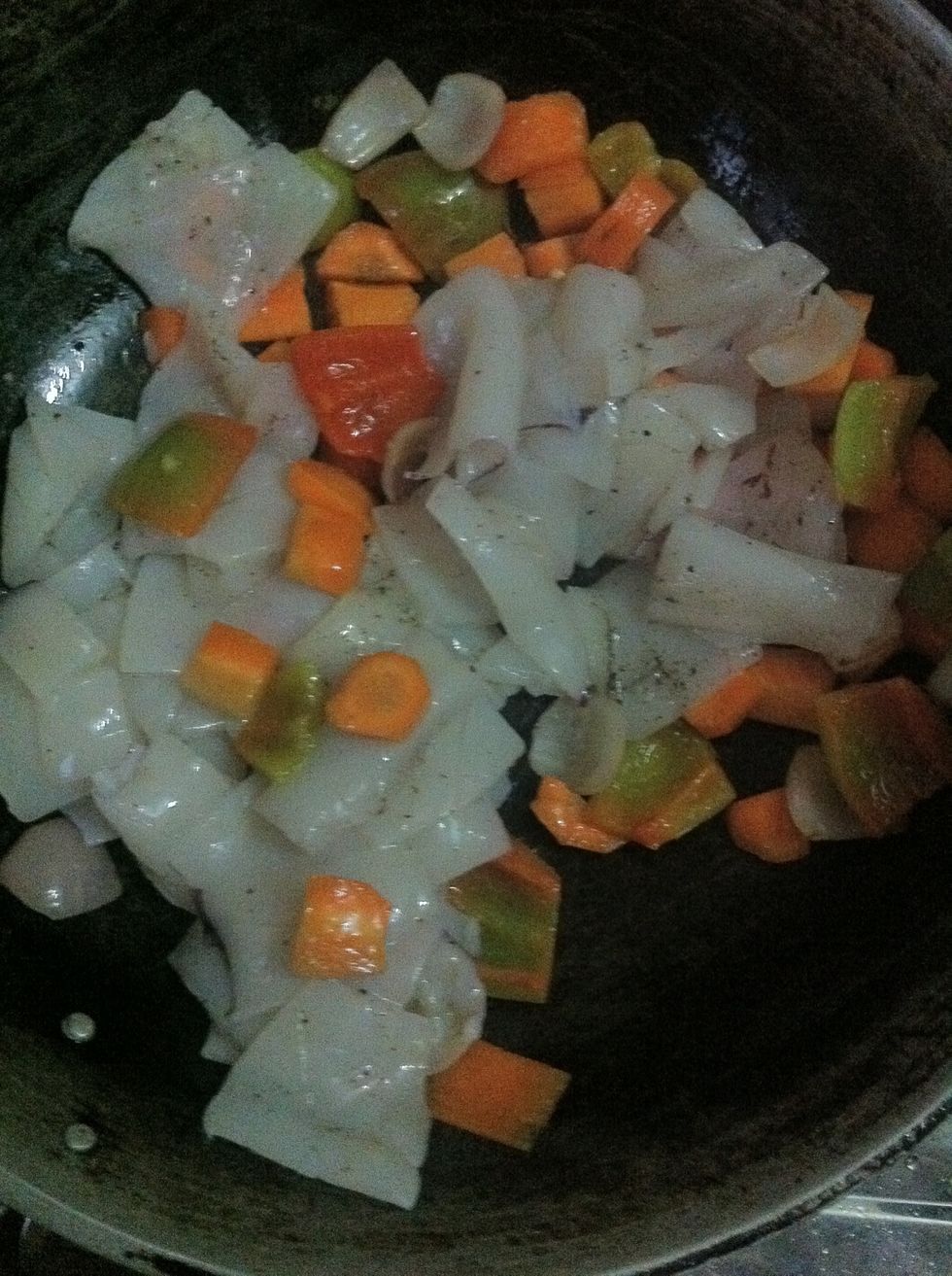 Put a little oil on your hot pan. Put the marinated squid and the vegatables together in the pan.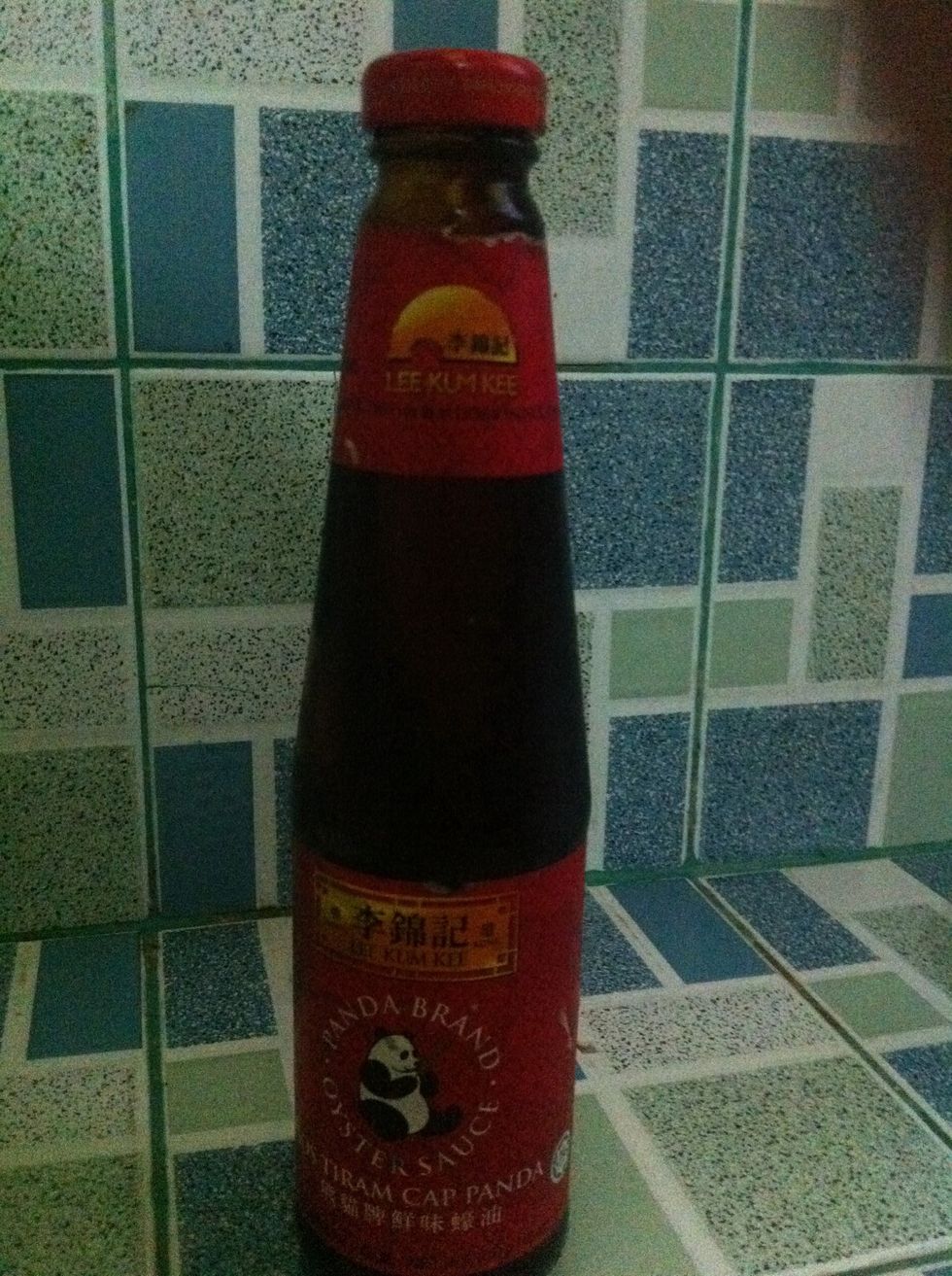 Add 4-5 tablespoons of Oyster Sauce or Teriyaki sauce. (depending on your taste preference)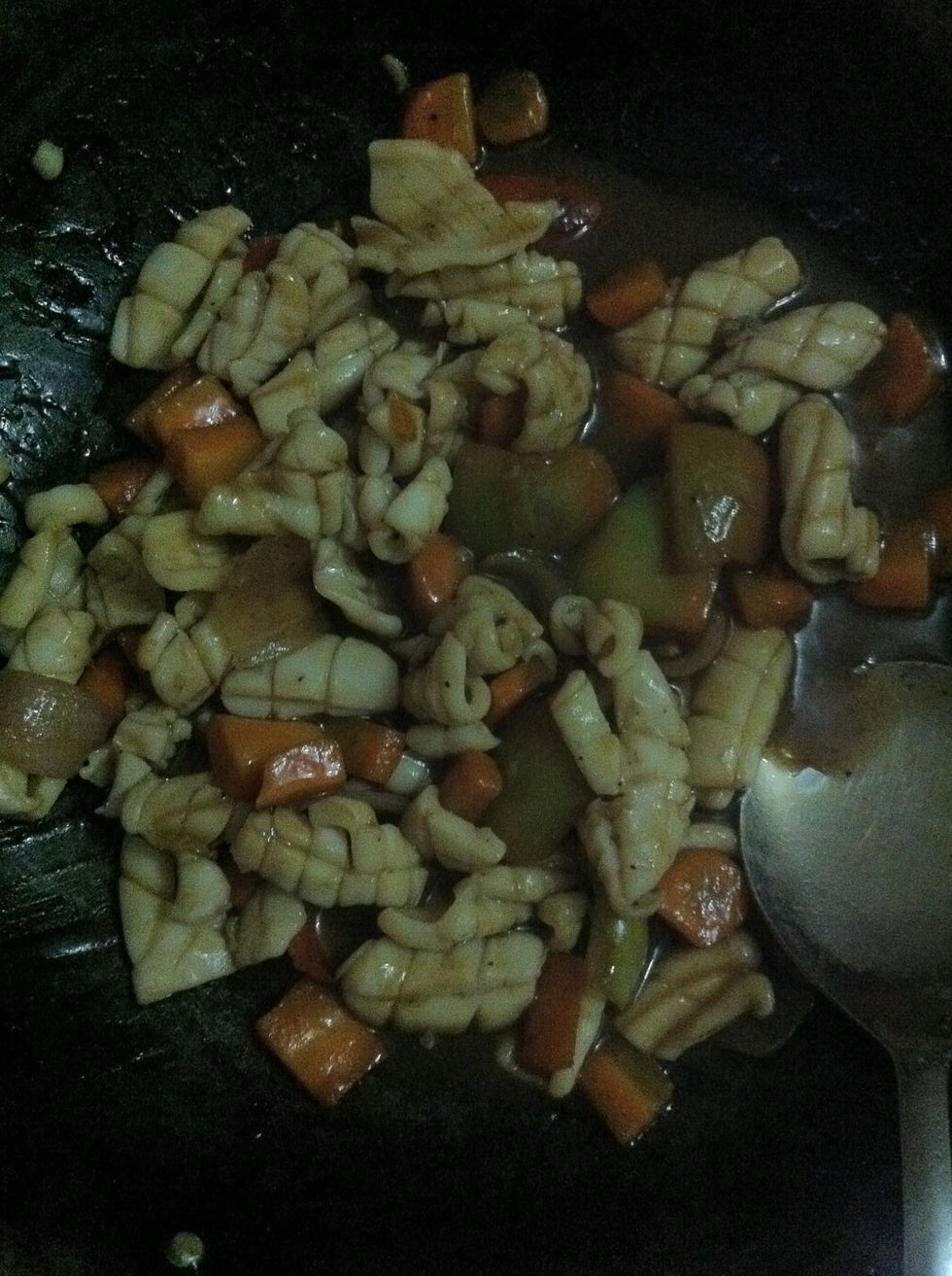 This is how it's supposed to look in the pan after putting in all the ingredients.
Cook until meat is yellow-golden brown. And there, you now have Stir-Fried Squid with Vegetables :) I learned this from our cook, by the way.
2.0 Bell pepper
1.0pch Ground Pepper
1.0 Onions
1.0 Carrots
5.0Tbsp Oyster sauce
3.0pch Salt
1.0pch Monosodium glutamate
3/4kg Squid