How to cook stir fried fish with bitter gourd
Cook Stir Fried Fish With Bitter Gourd
741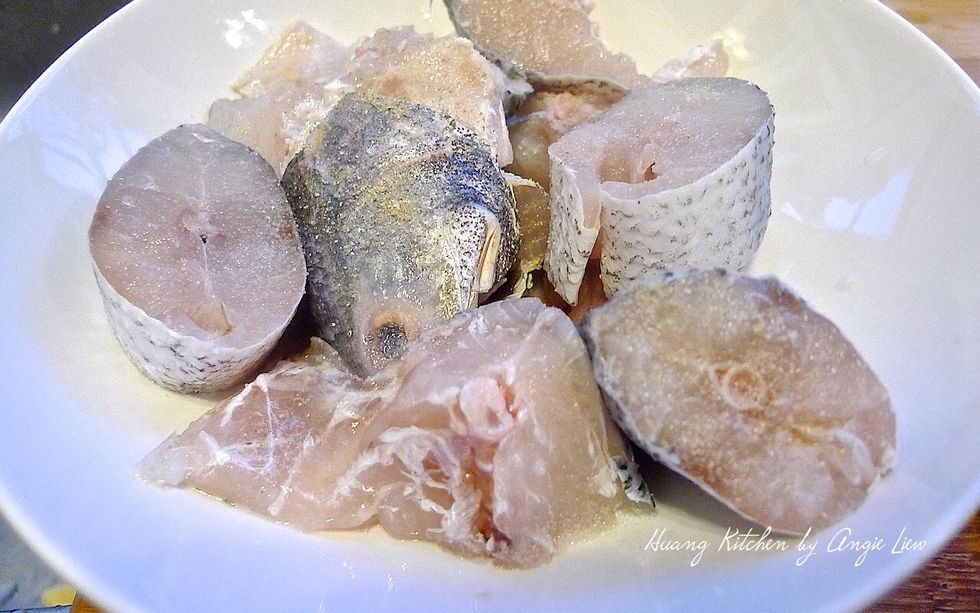 First, clean the fish. Then cut into pieces and season with salt and white pepper.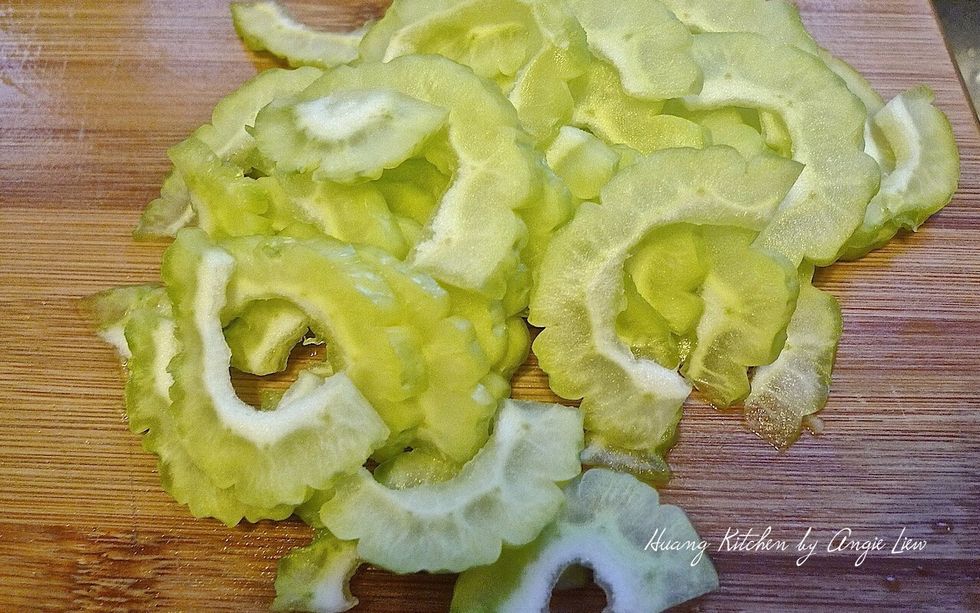 Rinse bitter gourd and cut into thin slices.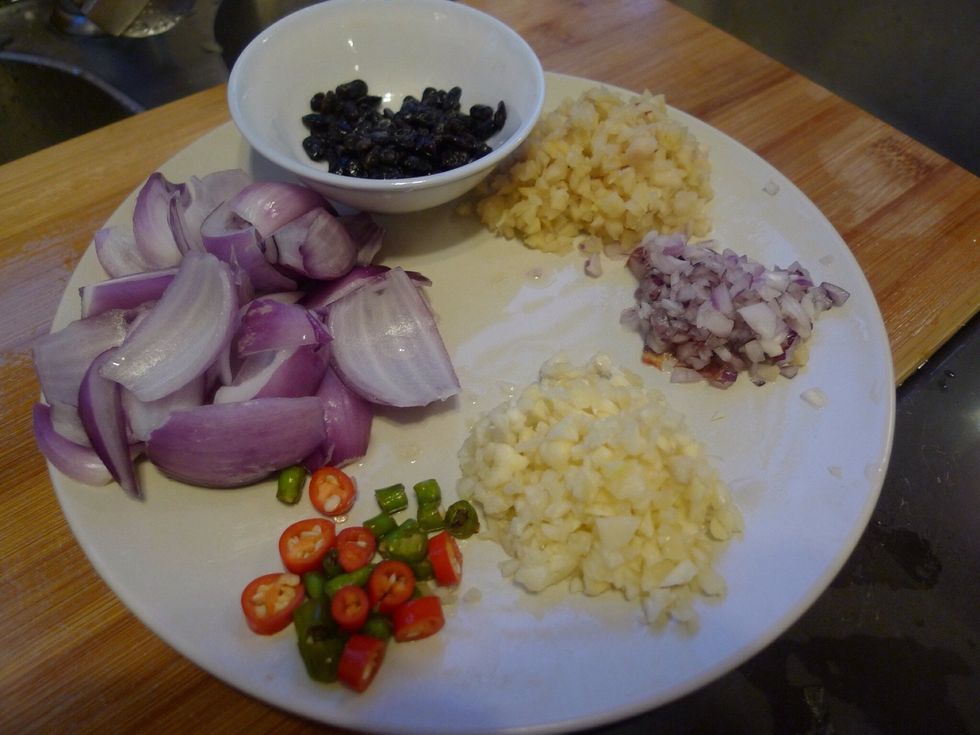 Cut and chop onions, garlic, ginger, shallot and bird's eye chilies. Soak and rinse fermented black bean with water.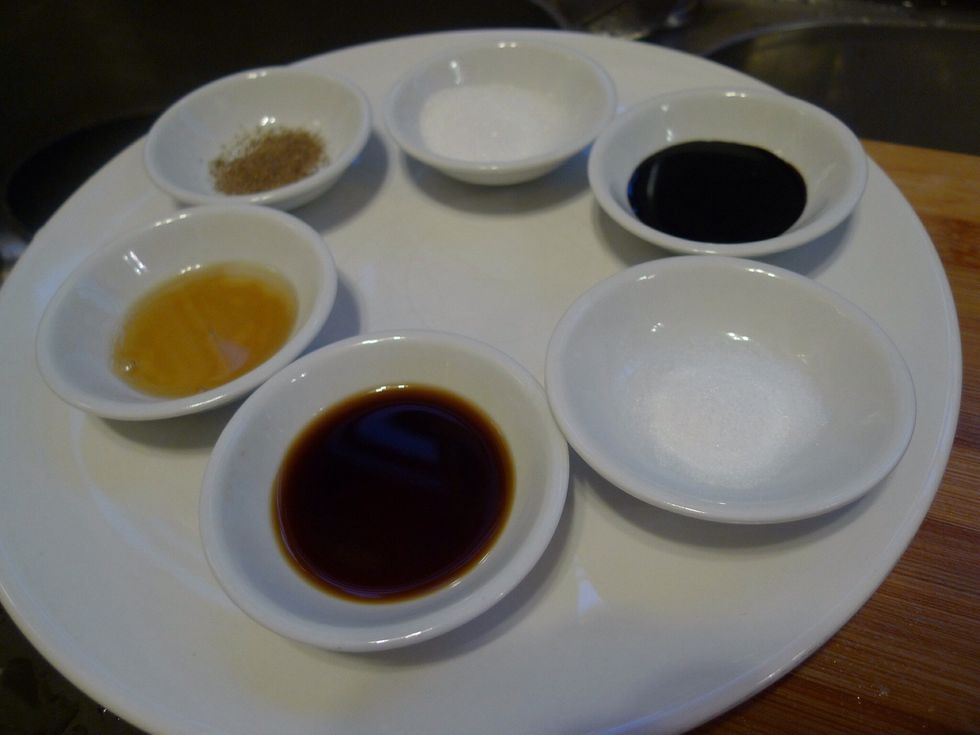 Prepare the seasonings for the dish. Details of ingredients are in supplies of snapguide. Otherwise please access www.huangkitchen.com/stir-fried-fish-bitter-gourd/ for more details.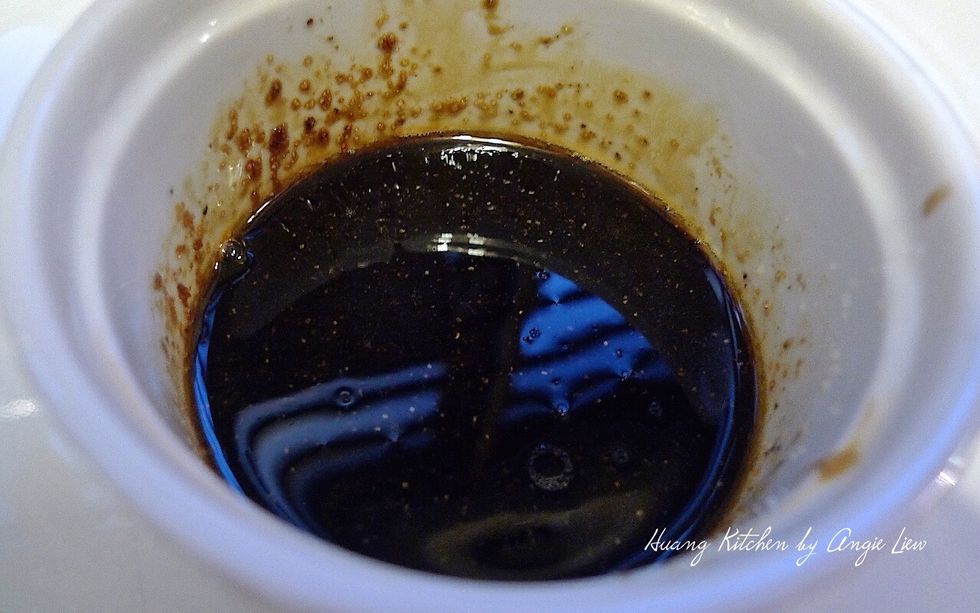 Mix the seasonings well in a small bowl.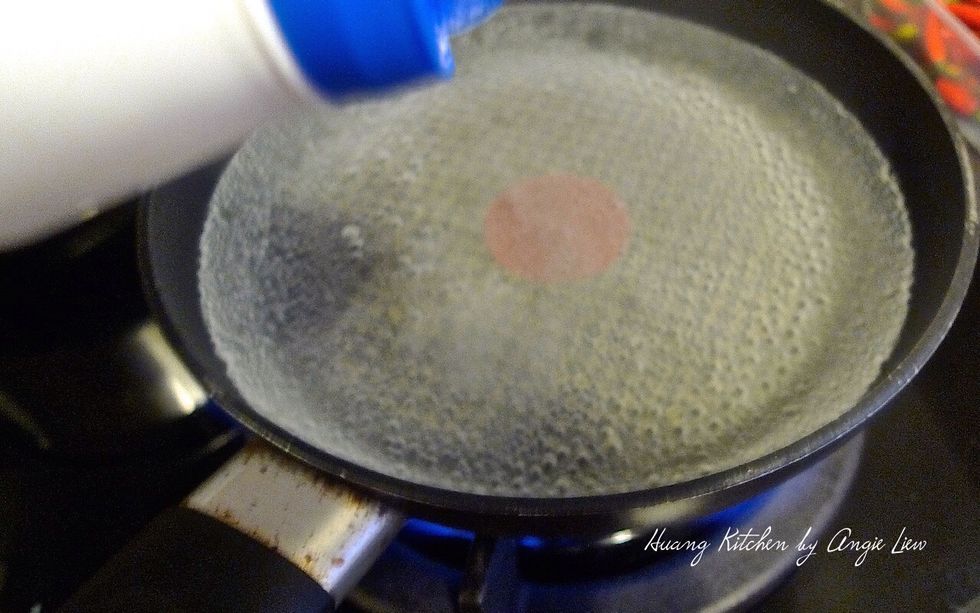 Boil some water in a pan and add some salt into it.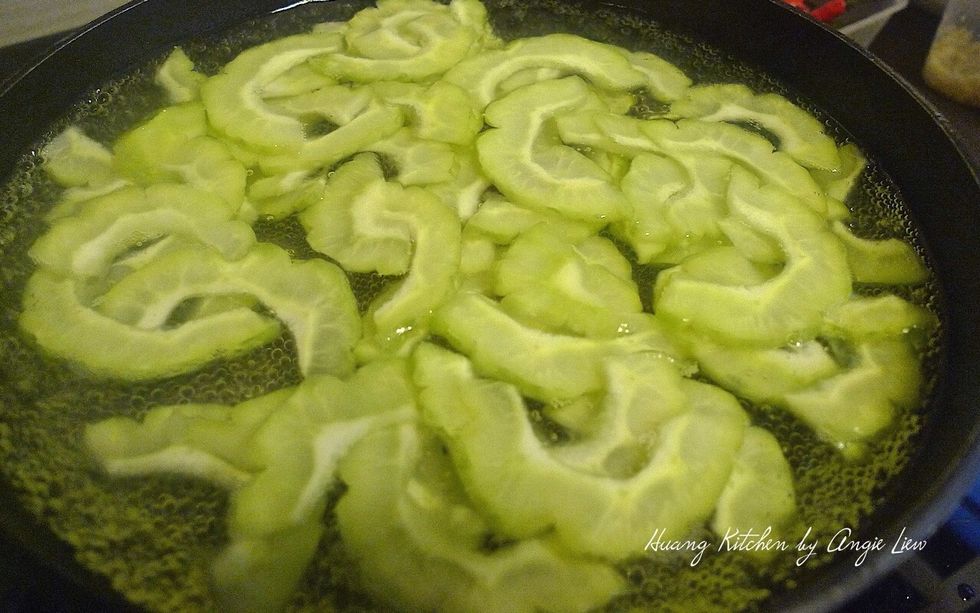 Blanch the bitter gourd in the boiling water, about 1 minute.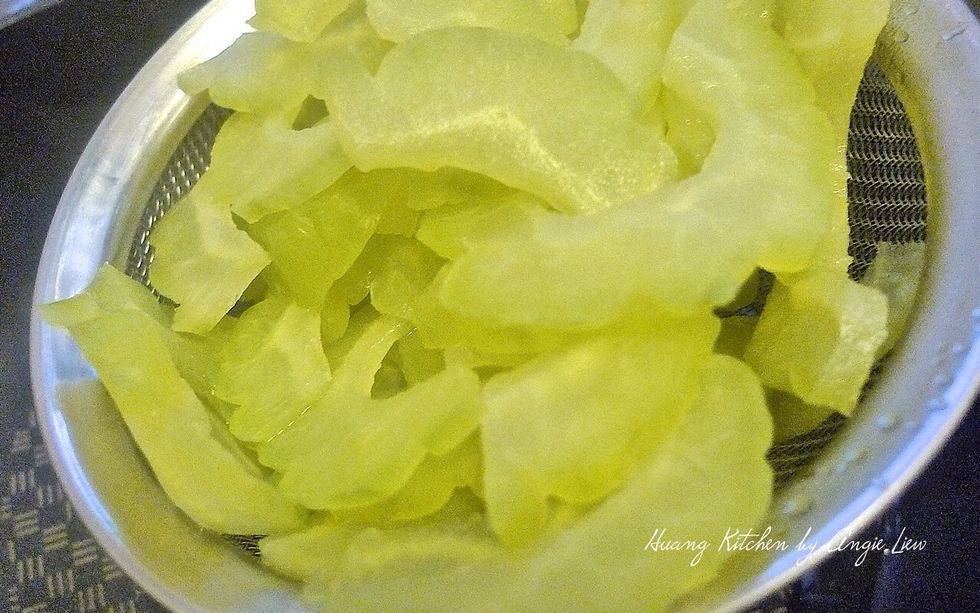 Remove and drained the blanched bitter gourd.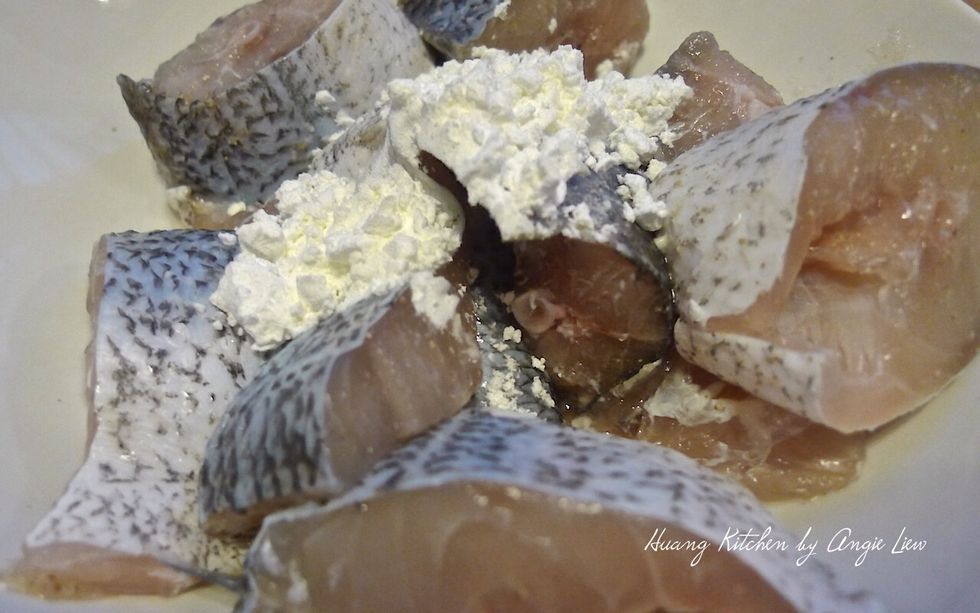 Coat the fish pieces with some cornflour.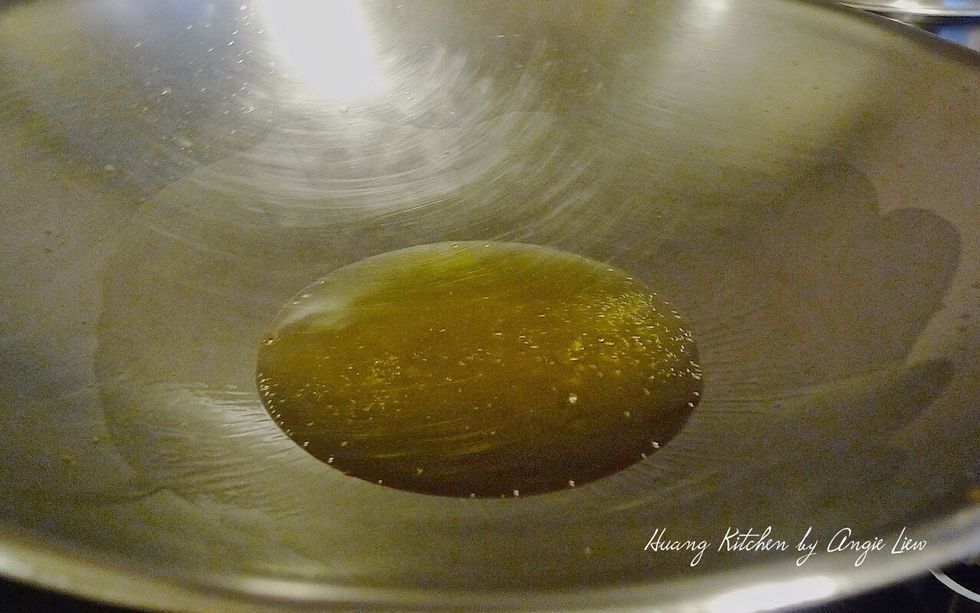 Heat up oil in a wok.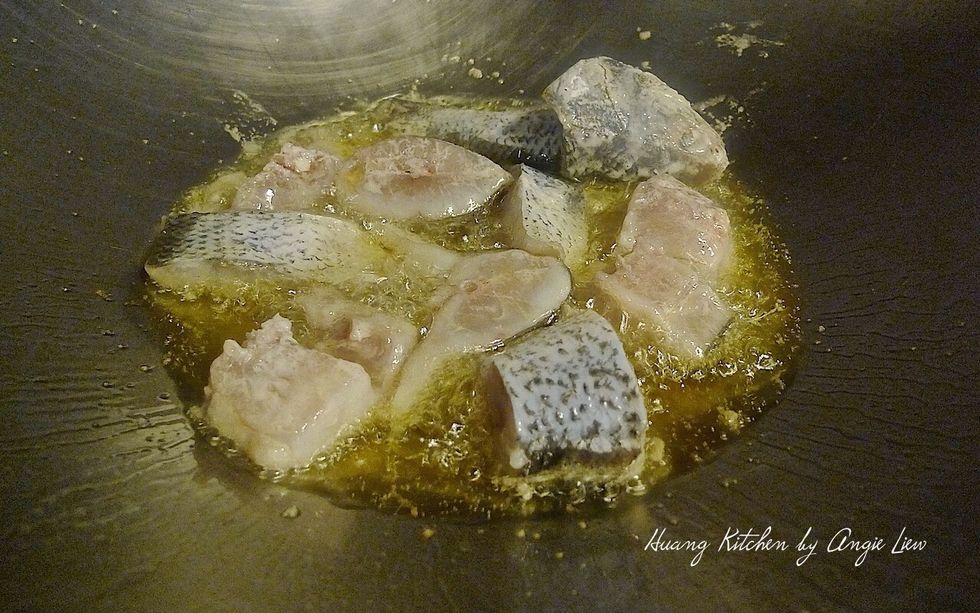 Scald the fish pieces in the hot oil.
Remove the fried fish from the oil and drained.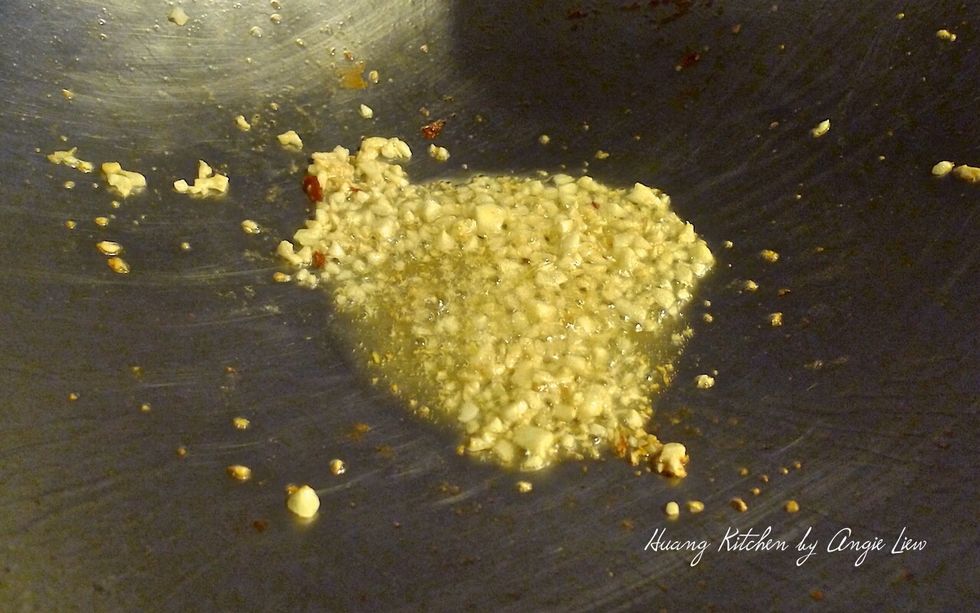 Heat up some oil in the wok again and saute minced garlic until fragrant.
Add chopped shallots.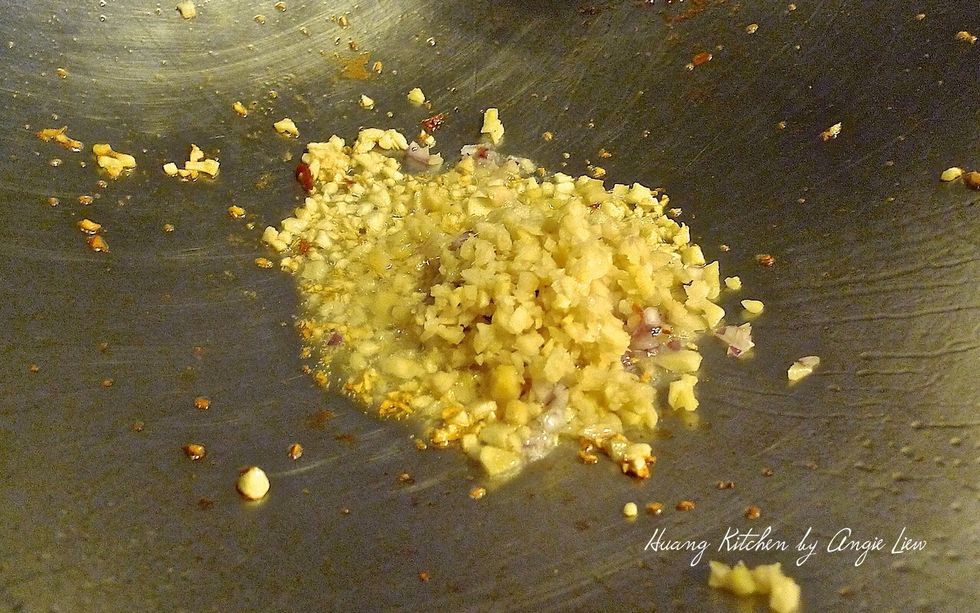 Followed by chopped ginger.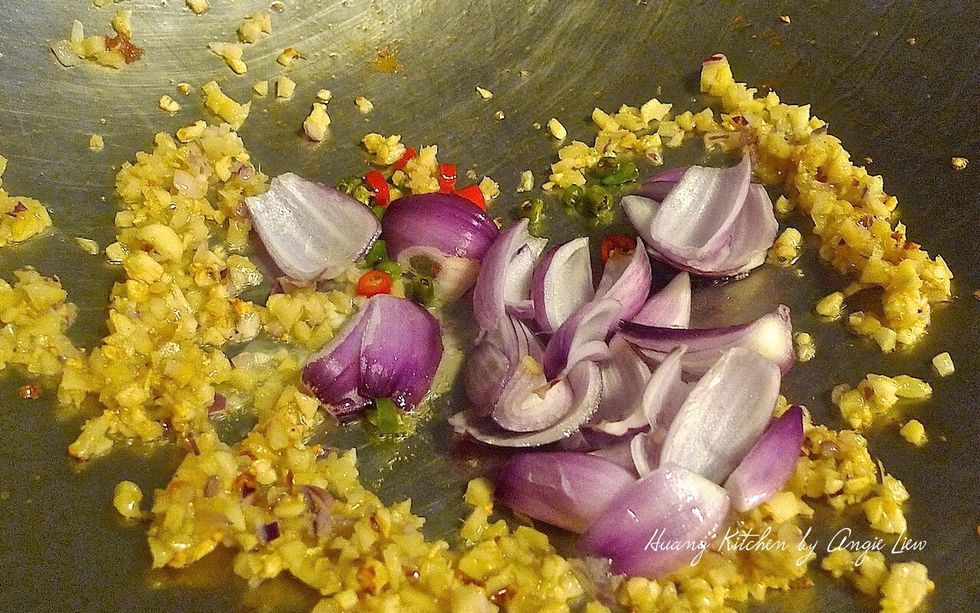 Then add the chopped bird eye's chilies and onions.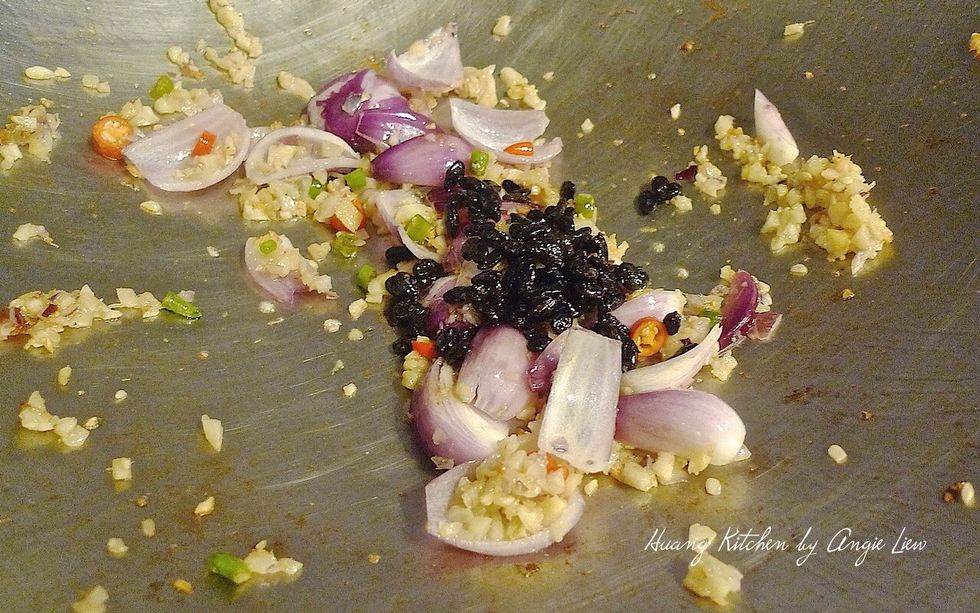 Lastly add the black fermented beans.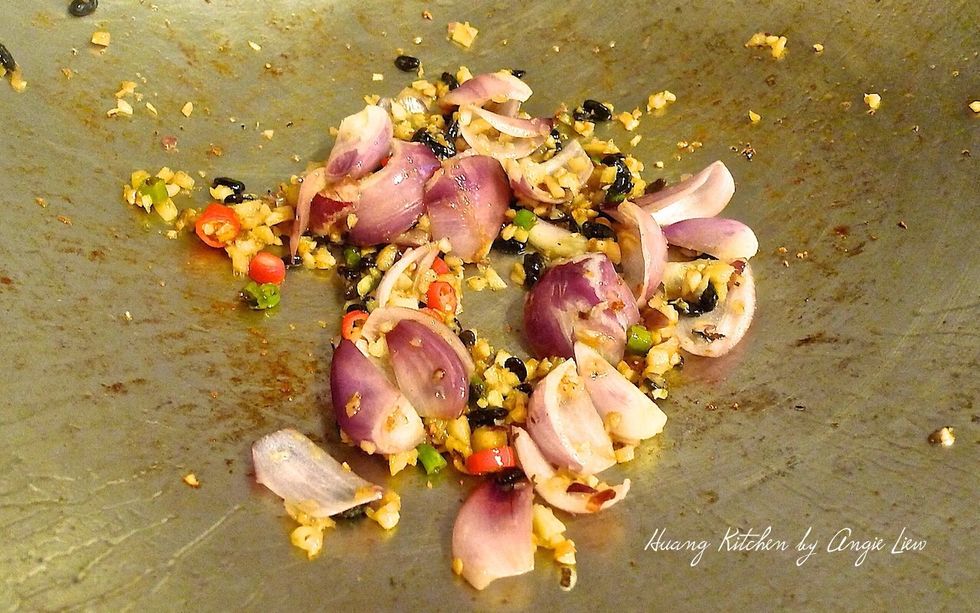 Stir fry all the ingredients until fragrant.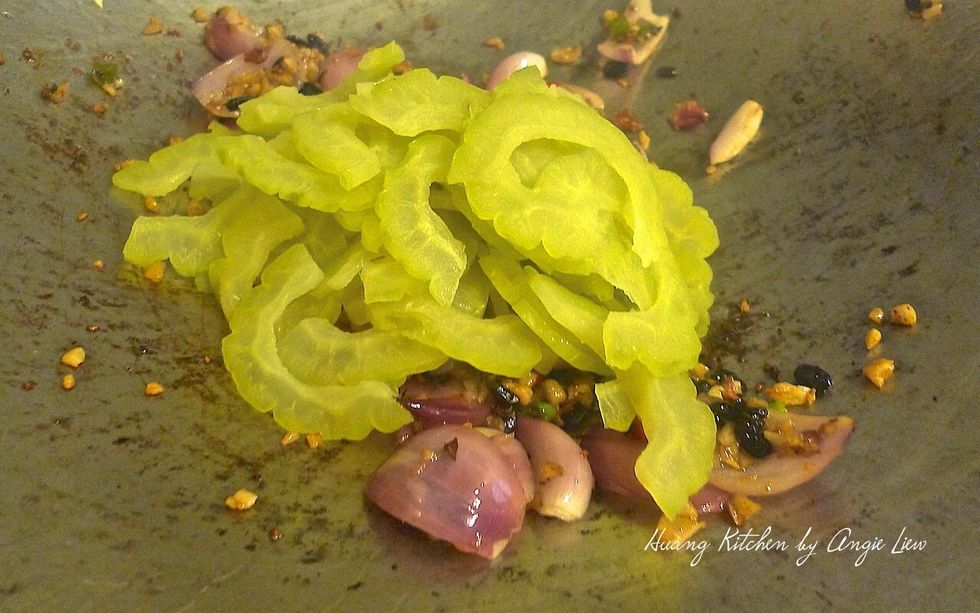 Then add the blanched bitter gourd and stir fry over high heat for about 2 minutes.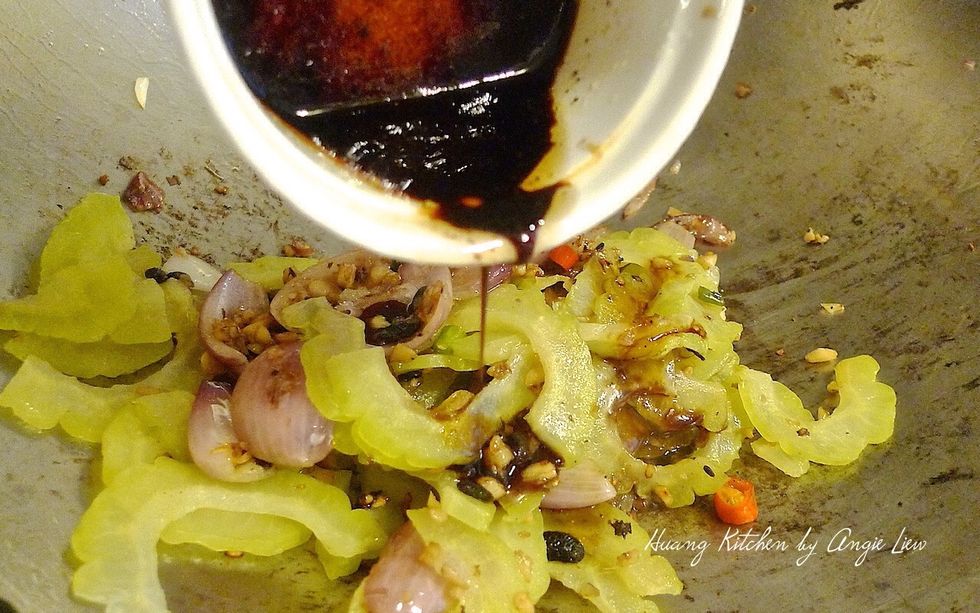 Add in the seasonings and stir until evenly spread.
Then add hot water using the same bowl you used for the seasonings.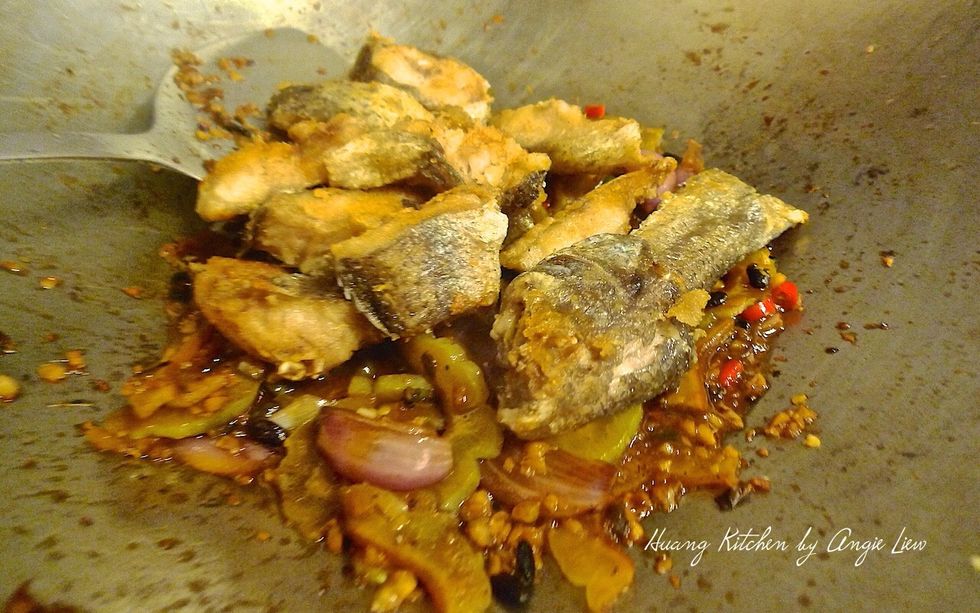 Lastly put in the fried fish pieces and toss in the stir fried ingredients for about 1 minute.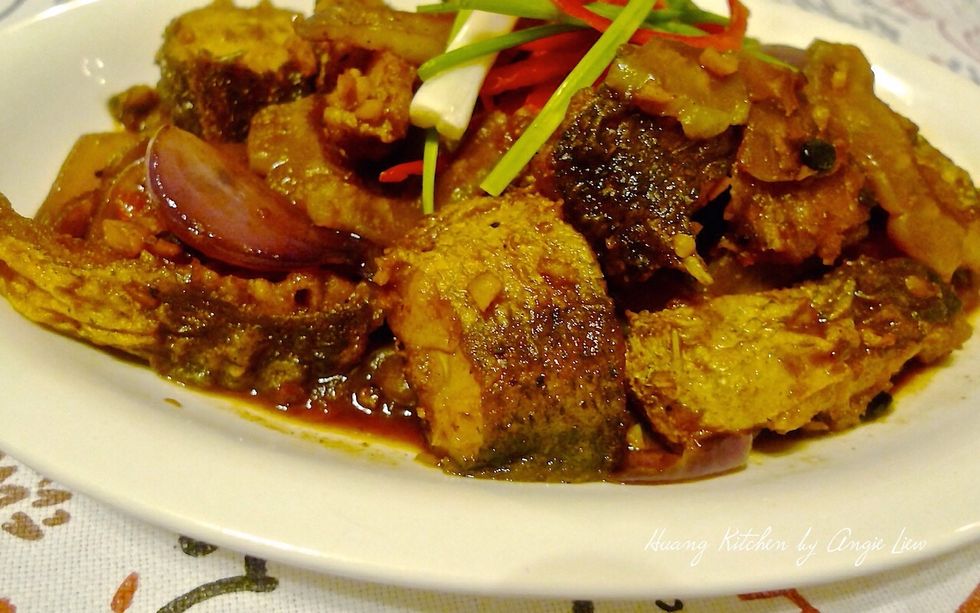 And you're done! Garnish with green onions and slices red chilies. Serve warm with steamed rice.SO ... ENJOY!
350.0g Fresh whole fish (cut into pieces)
2.0Tbsp Cornflour
200.0g Bitter gourd (sliced)
50.0ml Hot water
20.0g Ginger (chopped)
40.0g Shallot (chopped)
1.0 Big onion (cut into wedges)
10.0g Fermented black bean (soaked and rinse with water)
10.0g Garlic (chopped)
3.0 Bird's eye chilies
1.0Tbsp Sesame oil (seasoning)
1/2Tbsp Dark soy sauce (seasoning)
1.0Tbsp Light soy sauce (seasoning)
1/2Tbsp Sugar (seasoning)
1/2tsp Black pepper (seasoning)
1/2Tbsp Chinese cooking wine (optional)
Huang Kitchen
For more step-by-step recipes and cooking tips, visit my website at \nhttp://www.huangkitchen.com