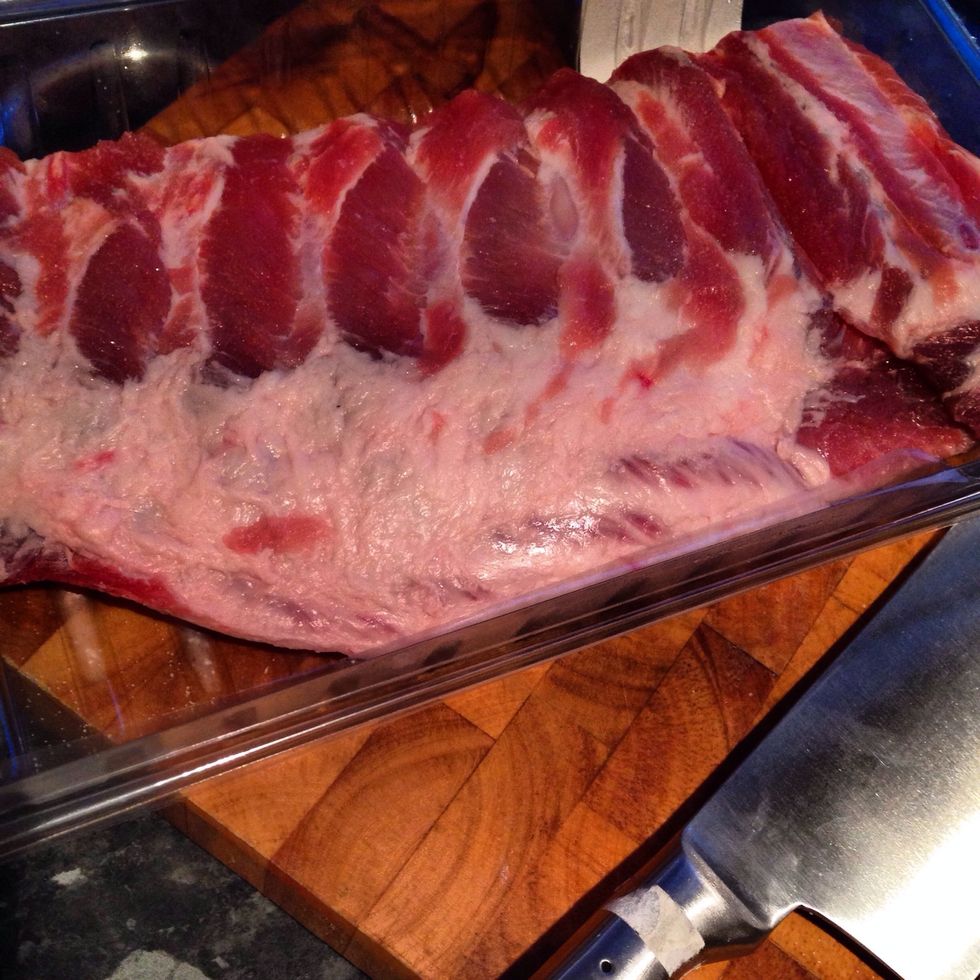 Firstly you're going to need a good rack of ribs, meaty with a good amount of fat. The fat is important to the cooking process as it bastes the meat, keeps it juicy and makes it sticky.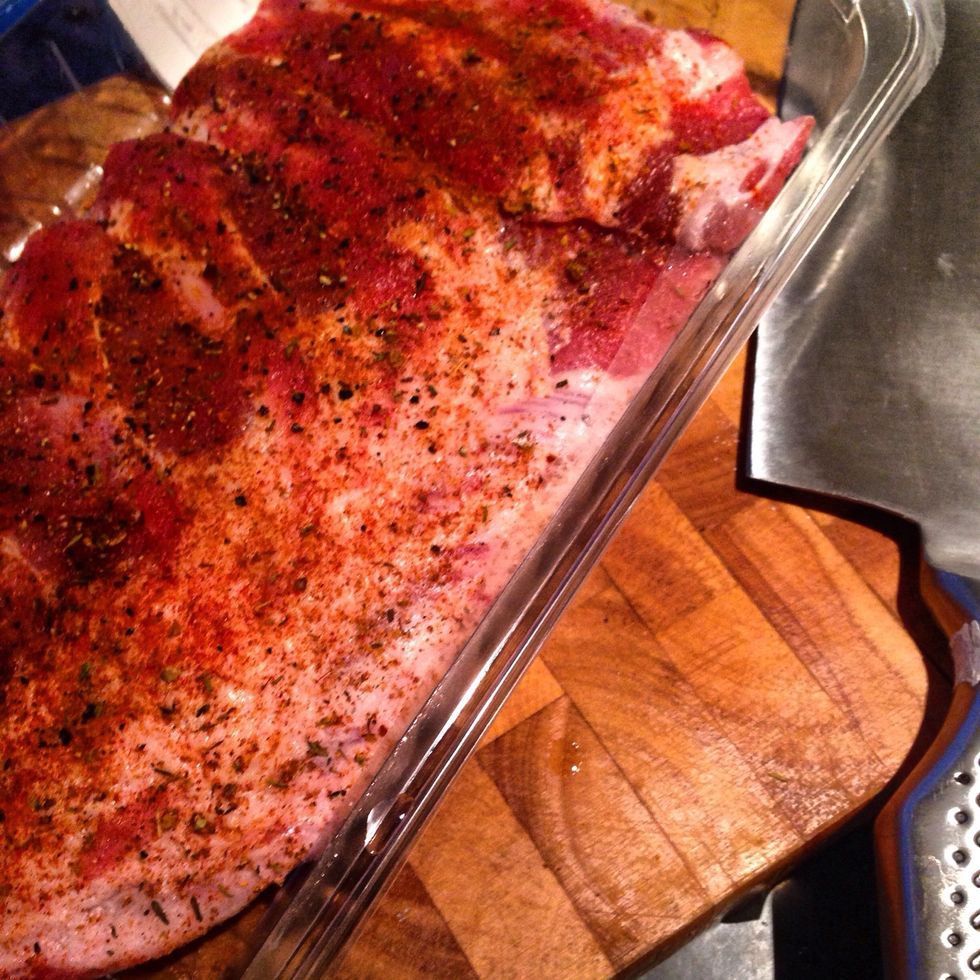 Take your dry ingredients and evenly rub them onto the top of the rack. Use equal pinches until the rack is covered. Be generous, once coated let it rest for up to 5 hours.
Once ready the rub will have formed a nice dark coating.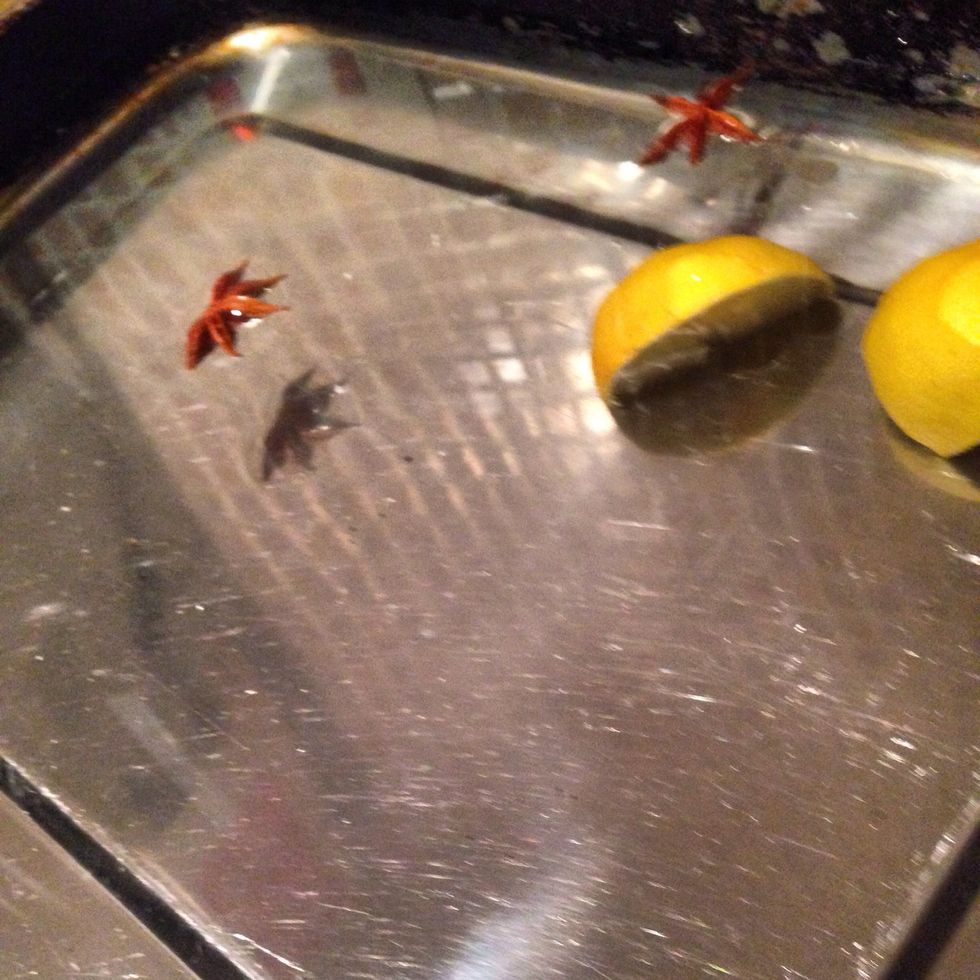 Fill a deep baking tray 3/4 with cold water, cut the lemon and throw it in with the Star anise. This part of the process stops the rack drying out and cooks the meat evenly.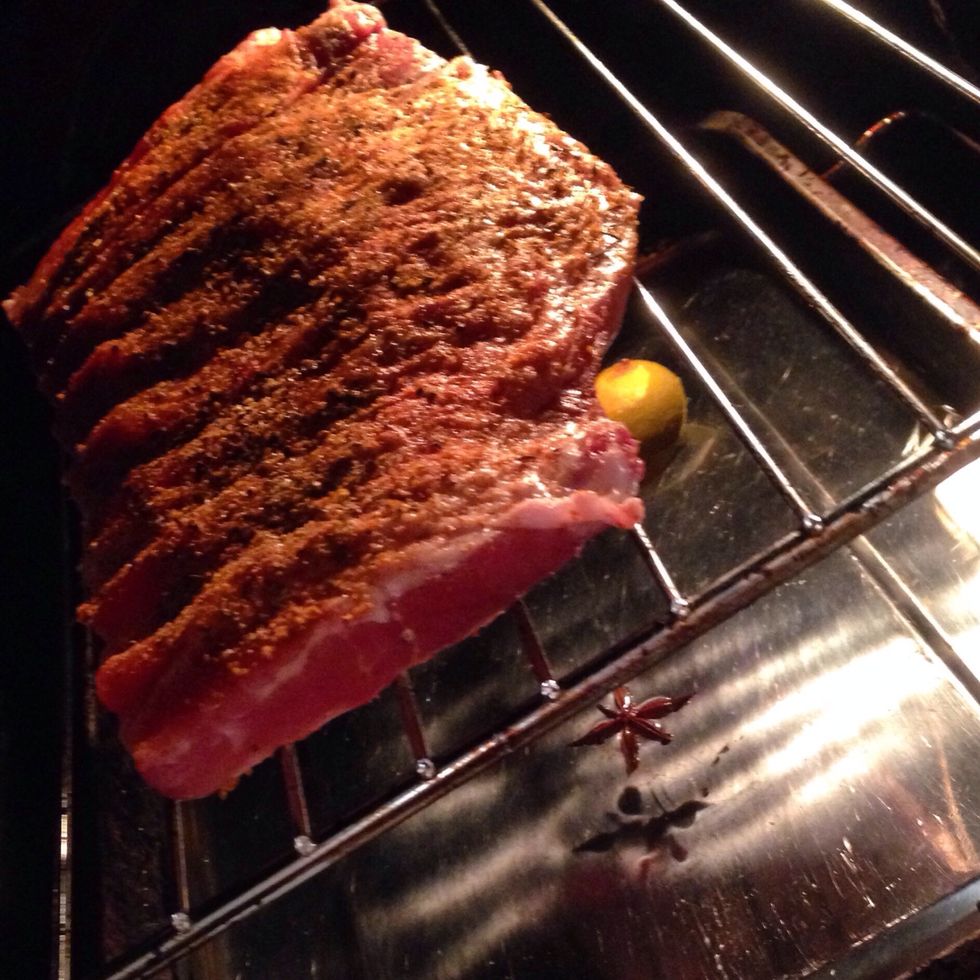 Preheat the oven to 150c/low to medium heat for 1 hr and place the rack directly on the shelf with the tray under it. Don't worry the water catches the drips and you will just have to clean the rack.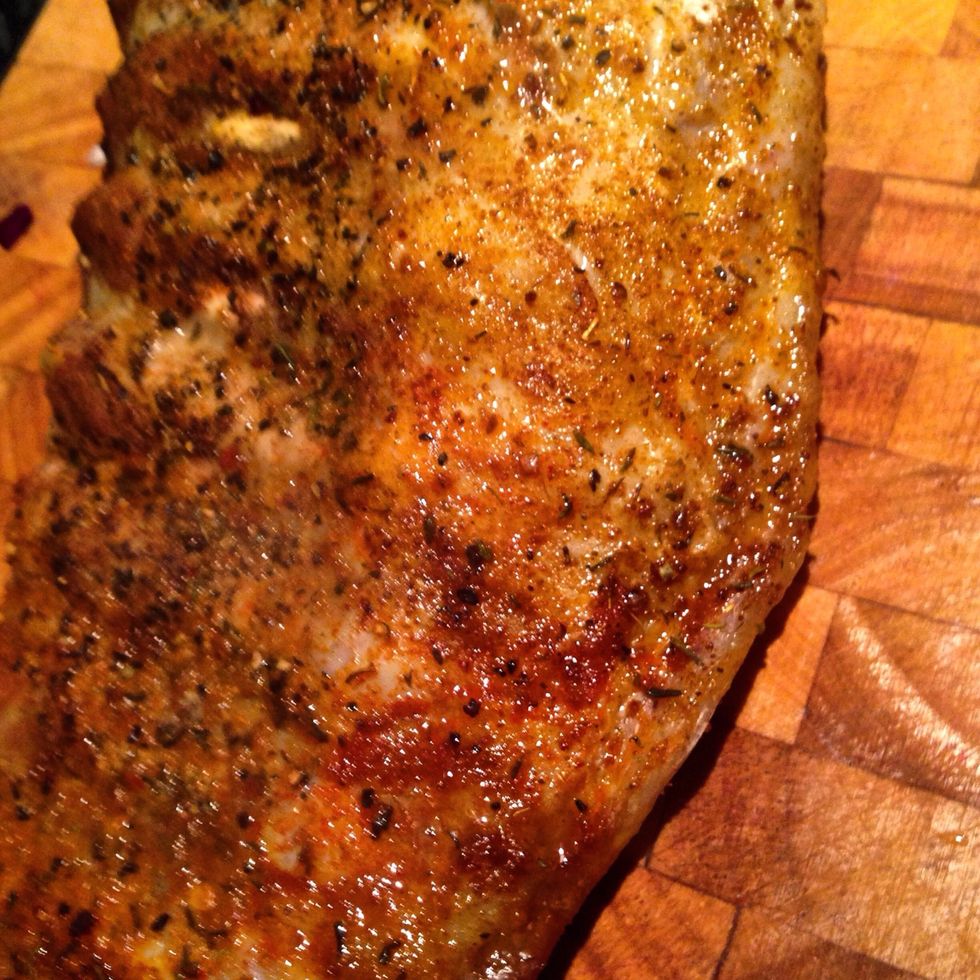 After an hour open the oven, but be careful as you're likely to get a face full of steam. You could at this point pop the meat on a BBQ, but this is when I think it gets fun.
With a brush, layer a thick coating of BBQ sauce to the rack and pop it back into the oven for another 45 mins.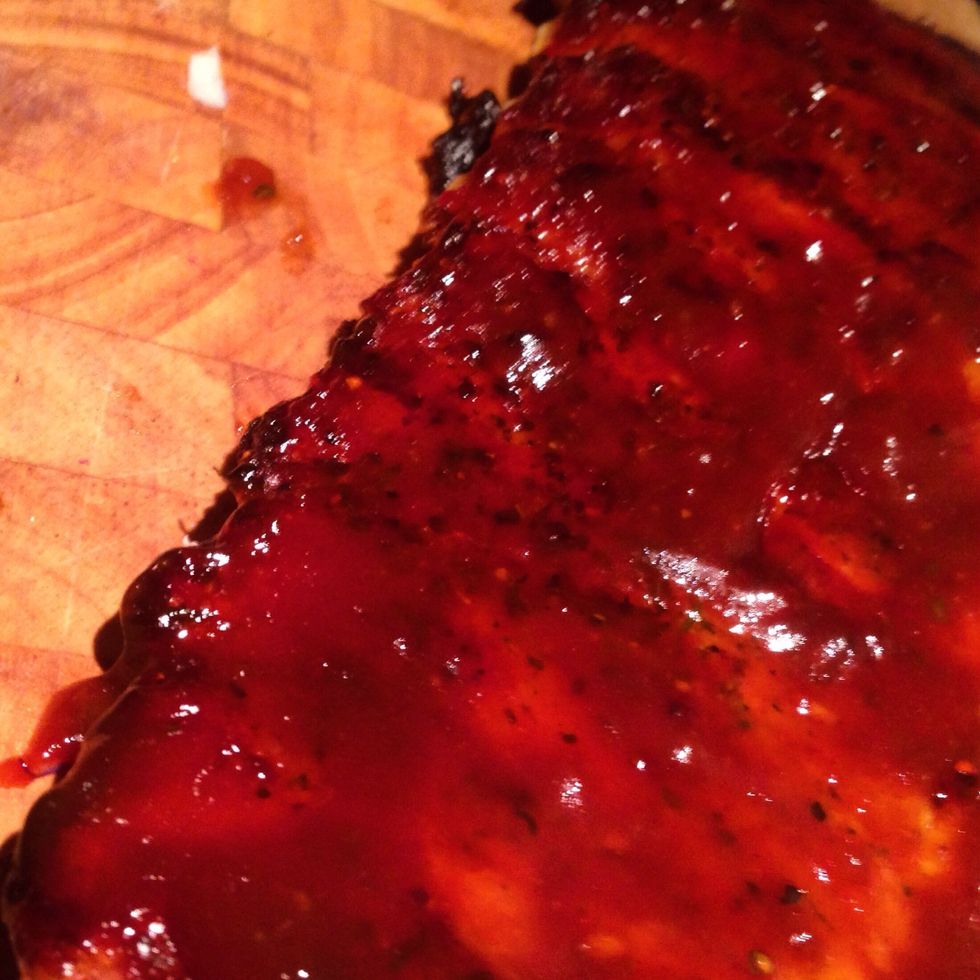 Again, after 45 mins, give the rack another coating. But this time raise the temp to 180c/ medium to high heat for 30 mins. The thicker and hotter the sauce, the darker it will become.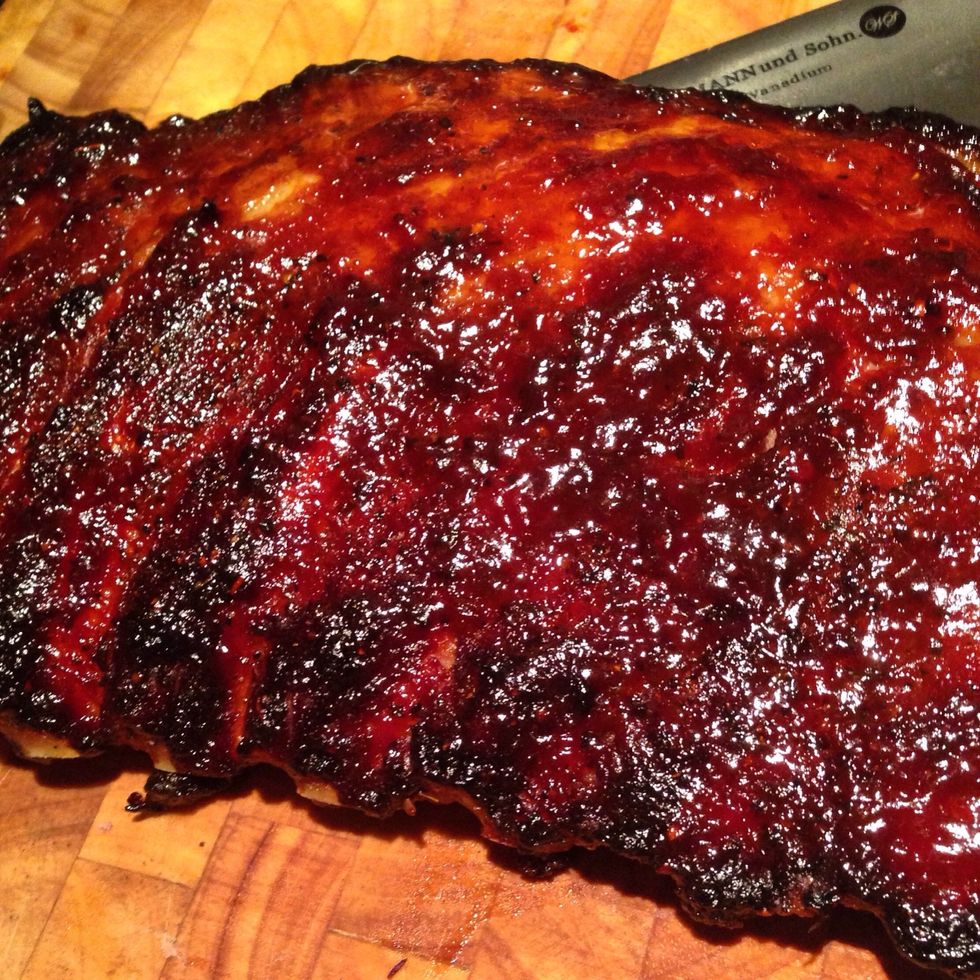 During the last 30mins, the sugar in the sauce will start to caramelise and that dark BBQ'd colour will start to come through. When you're happy with the colour take it out. Let is rest for 5-10 mins.
It should be sticky, juicy and very tasty. Enjoy people!
Full Rack of Pork Ribs
BBQ sauce
1.0 Lemon
2.0 Star anise
Salt
Pepper
Smoked Paprika
Garlic Powder
Chilli powder
Rob Hartman
Sharing tips and tricks for natural nutritious food. Im trying hard to make my recipes as great as possible any feedback is much appreciated! @geniusfood