Cook Steamed Sole With Chard & Shiitake Mushrooms
15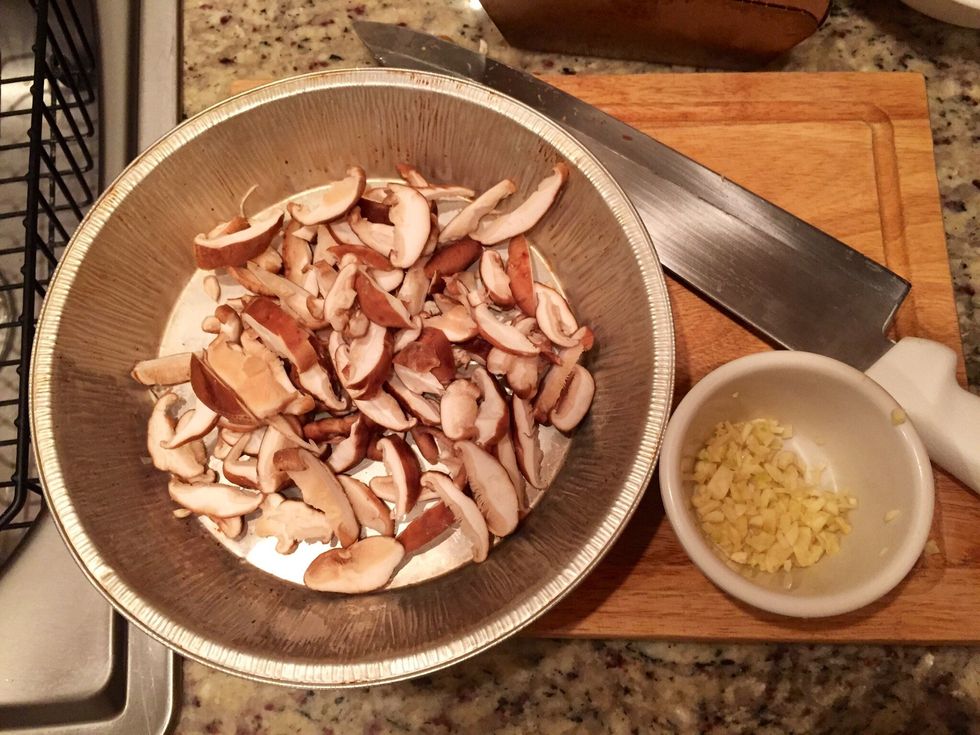 Slice your shiitake mushrooms and chop your 2 gloves of garlic. Set garlic aside in a bowl.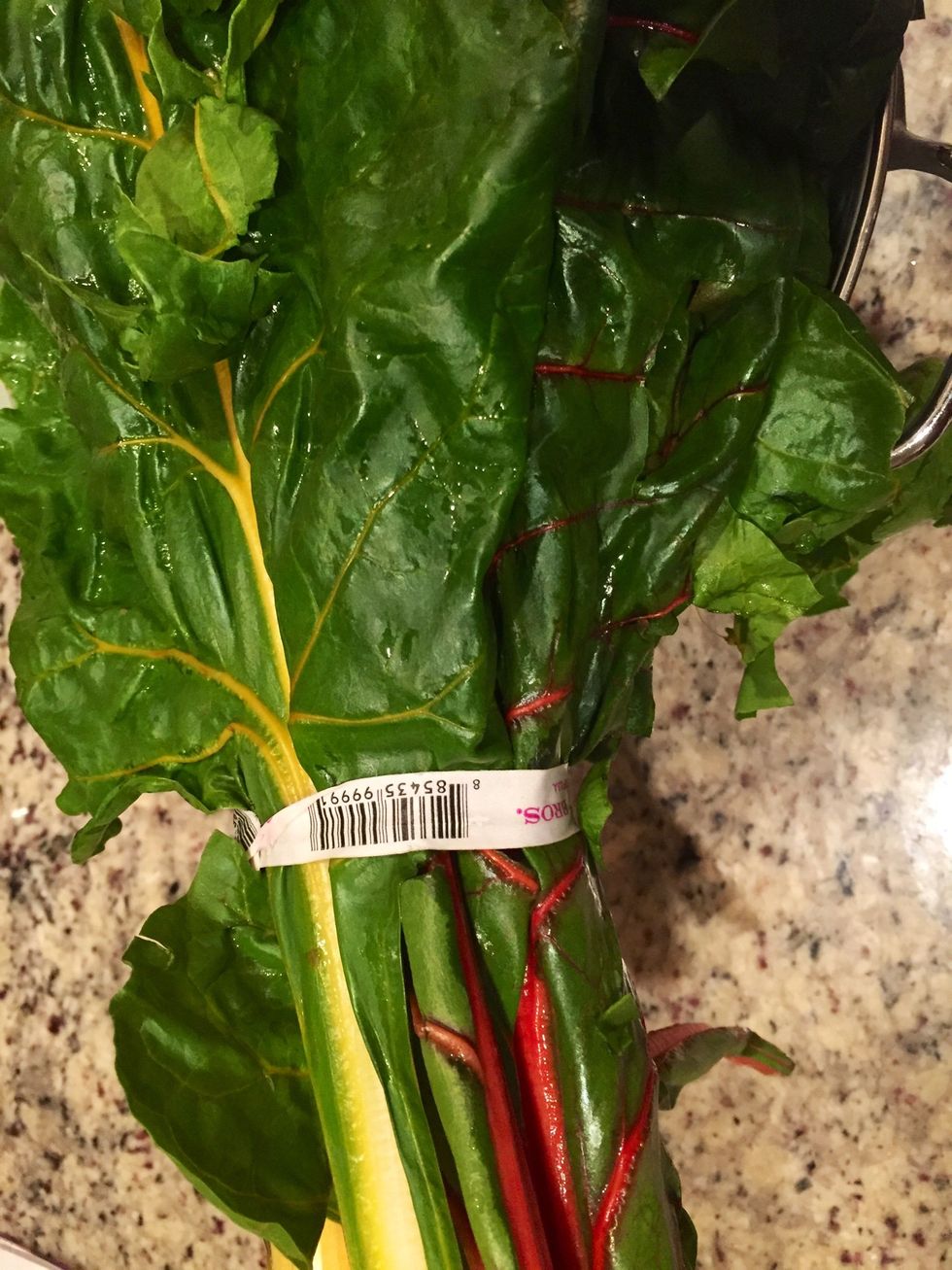 Wash your rainbow chard before using. Once washed and dried, separate the leaves and stems. Place stems in one bowl and leaves in another.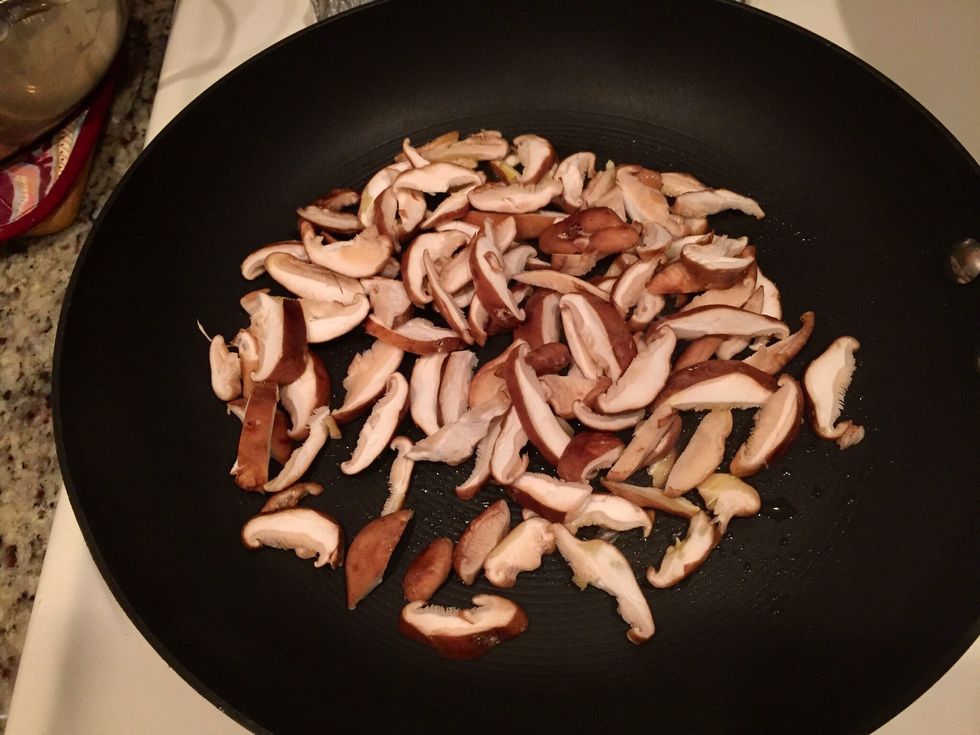 Heat up a skillet over medium high heat and add a tablespoon of olive oil. Add the mushrooms and cook for 3 minutes undisturbed. Season with salt and pepper.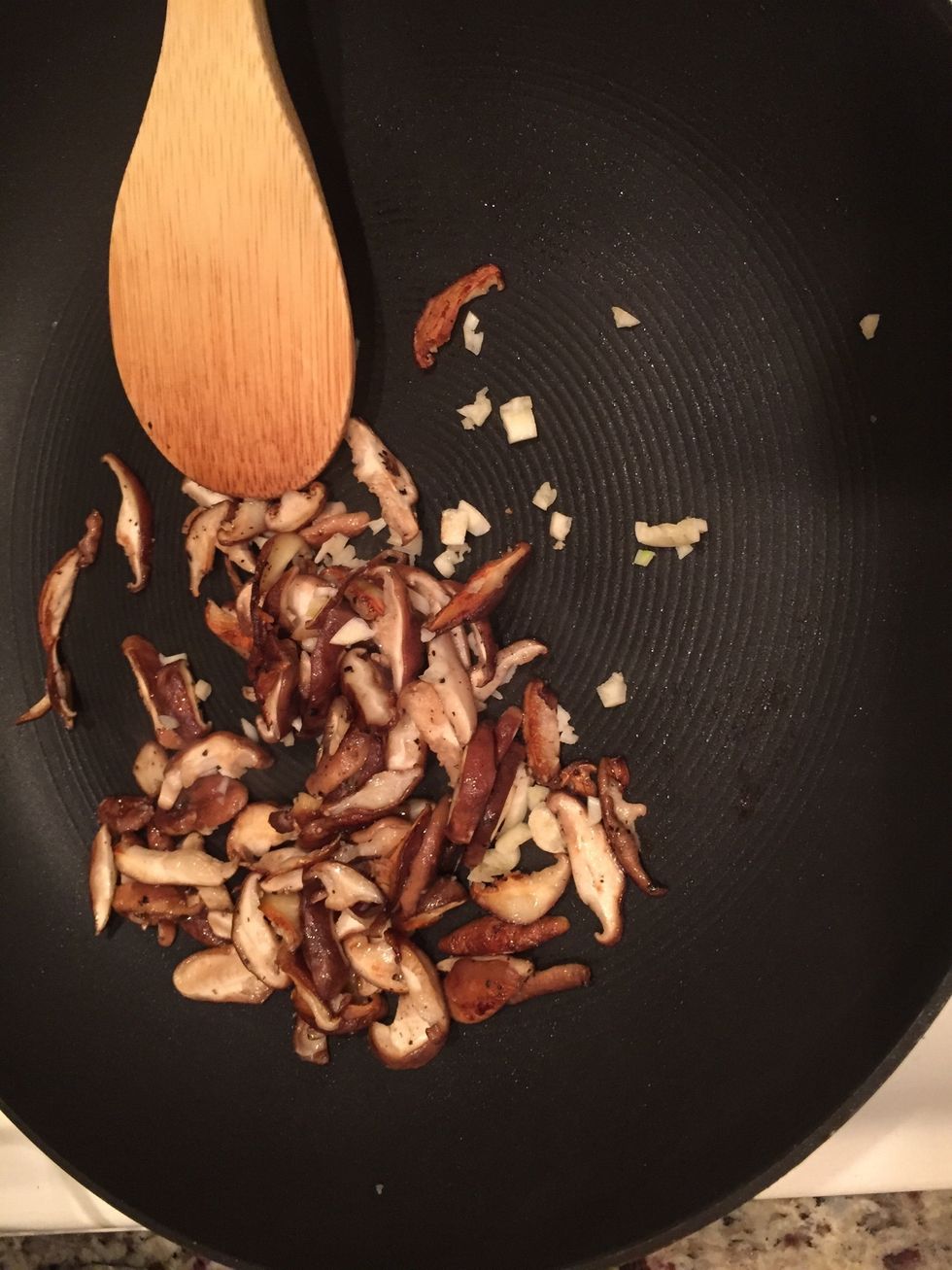 Once cooked, add the half the garlic. Cook for another minute or 2. Once cooked, take out and put the mushrooms and garlic into a bowl.
Slice your rainbow chard stems thinly lengthways. Then, roughly chop up your rainbow chard.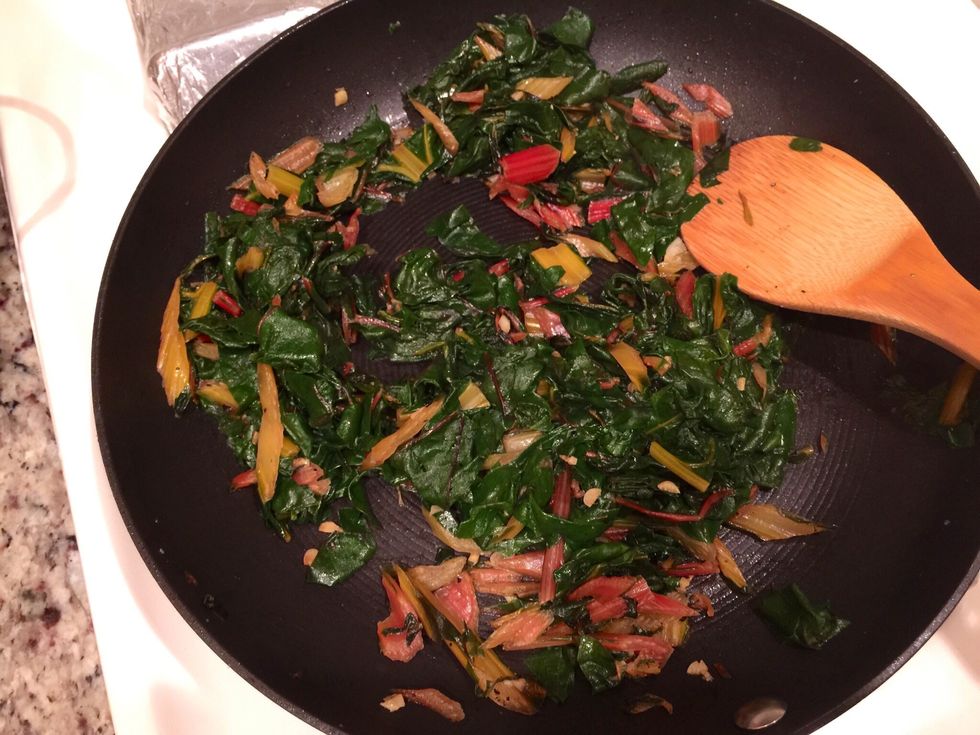 You're going to want to cook the stems first in olive oil over medium high heat in the pan, undisturbed for 3 minutes. Once cooked, add the other half of the garlic & cook.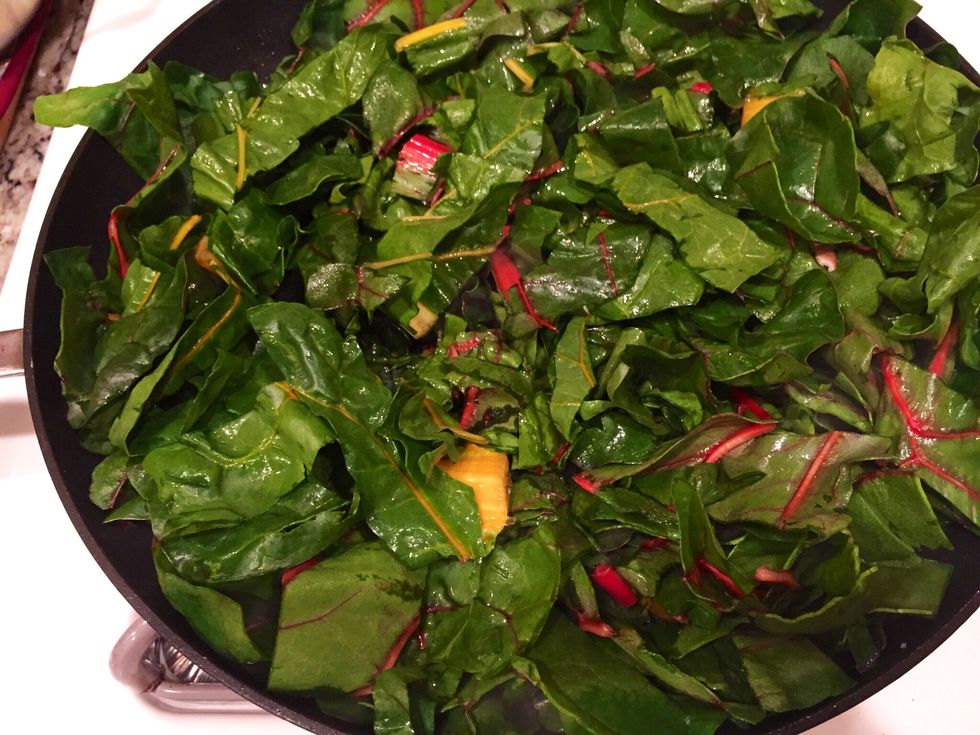 Next, add your roughly chopped rainbow chard and cook for another 3 minutes. Put about 1 Tbsp of water and cover to cook for another 2-3 minutes.
Place the roasted squash into a piece of square parchment paper.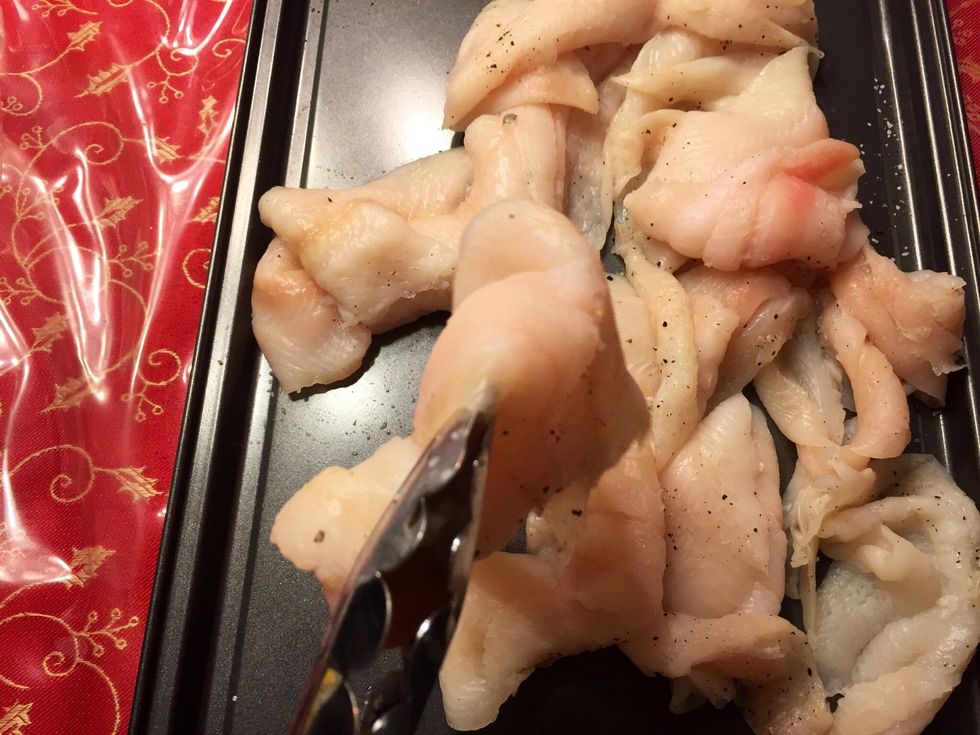 Season your fish in salt and pepper.
Add your fish filets on top of the roasted squash.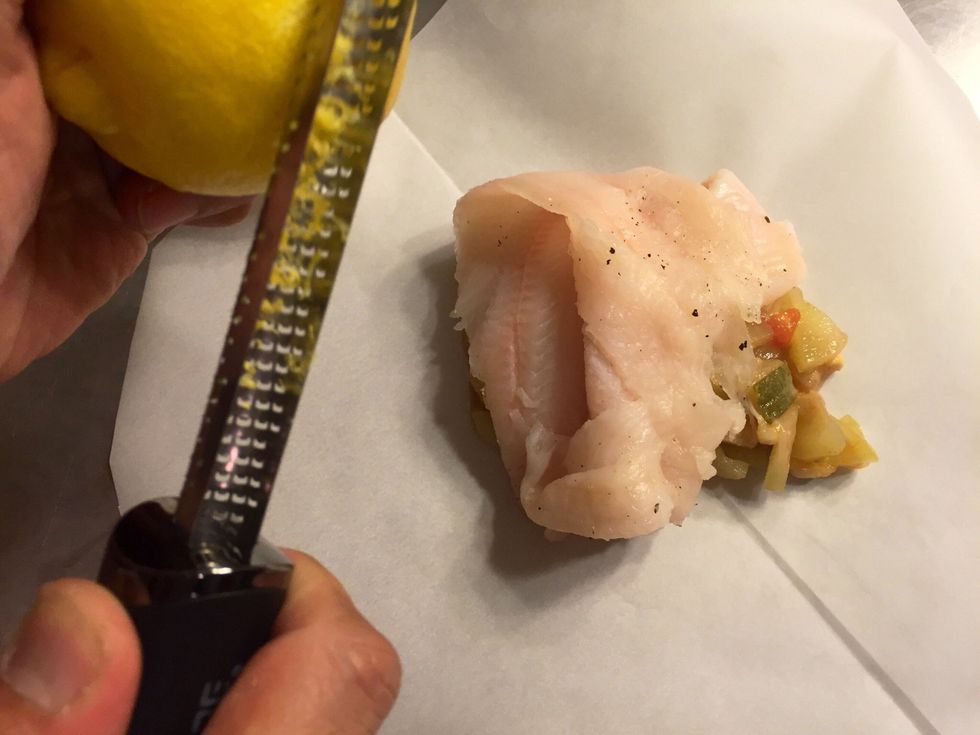 Zest some of the lemon on top.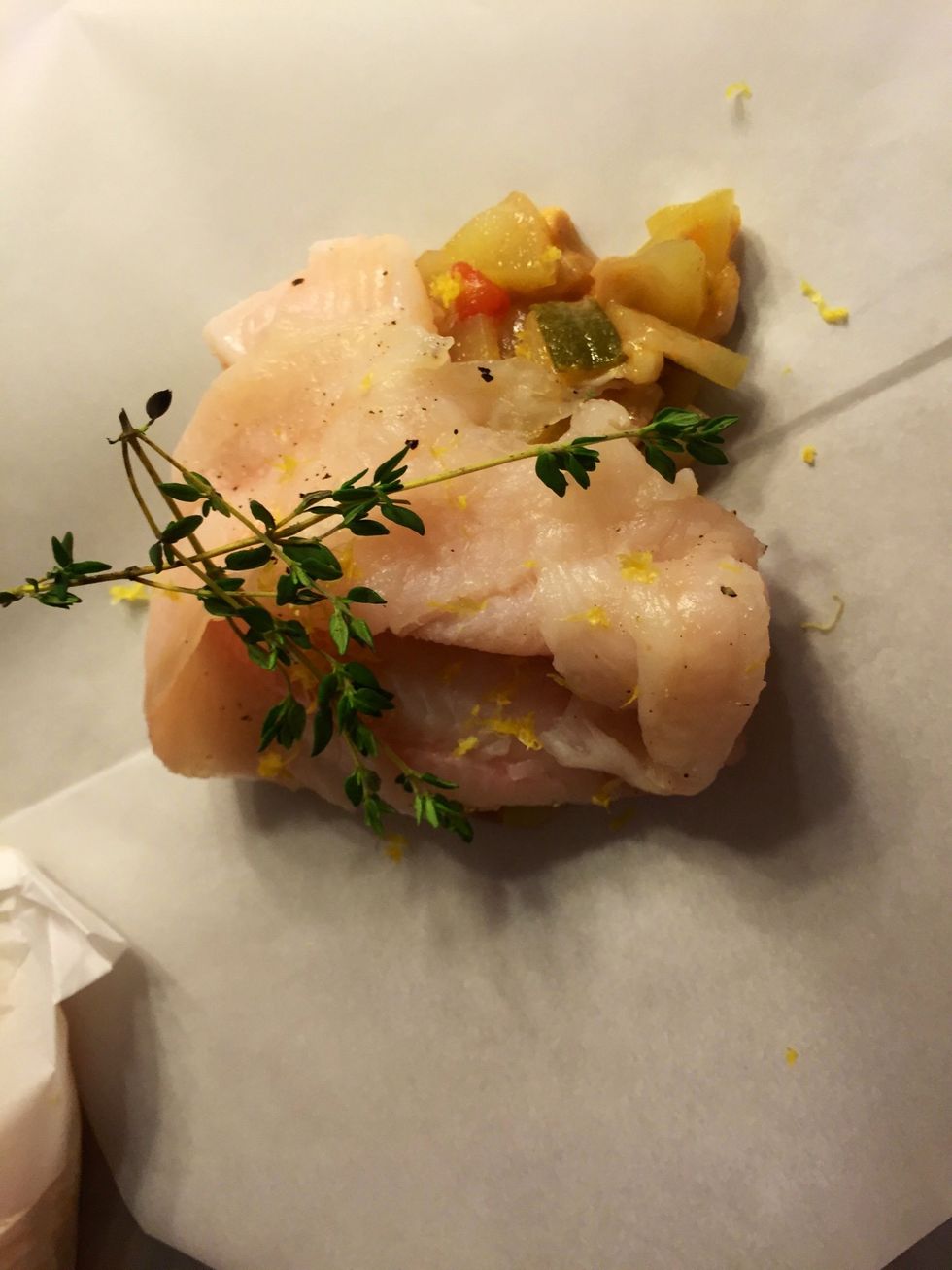 Add your thyme on top of the fish.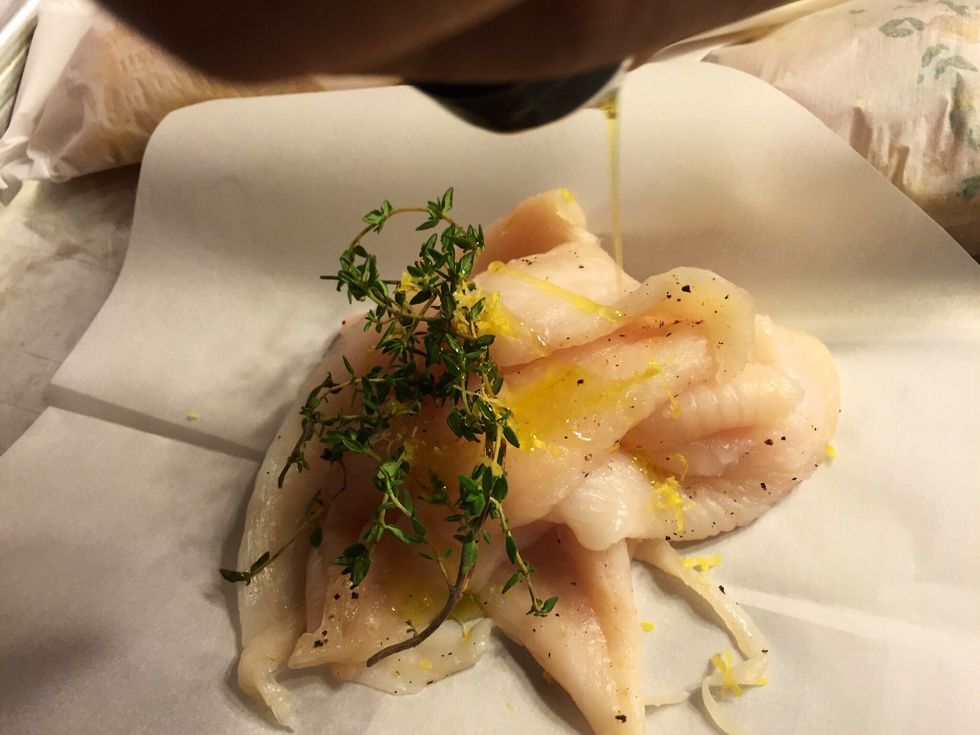 Drizzle some olive oil on the top.
Then add some fresh lemon juice to the fish. Seal the pouch of fish and cook in the oven at 375 degrees. Cook for 15-20 minutes.
Once cooked, set aside to cool down.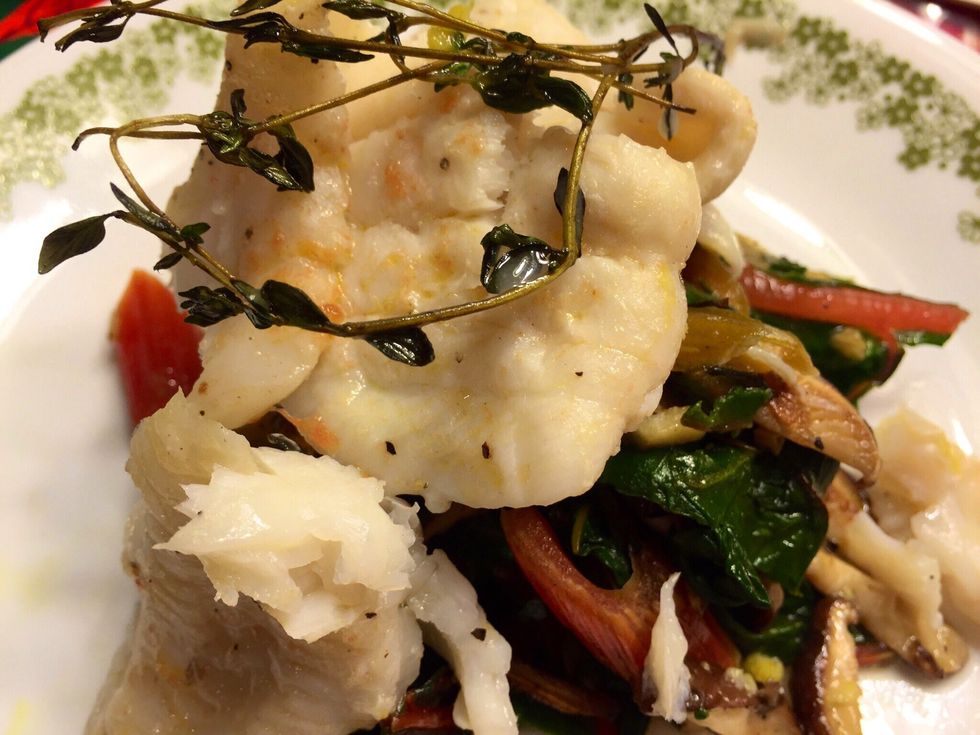 For more quick and easy recipes and delicious food, check out The Foodbox Snapguide! www.snapguide.com/the-foodbox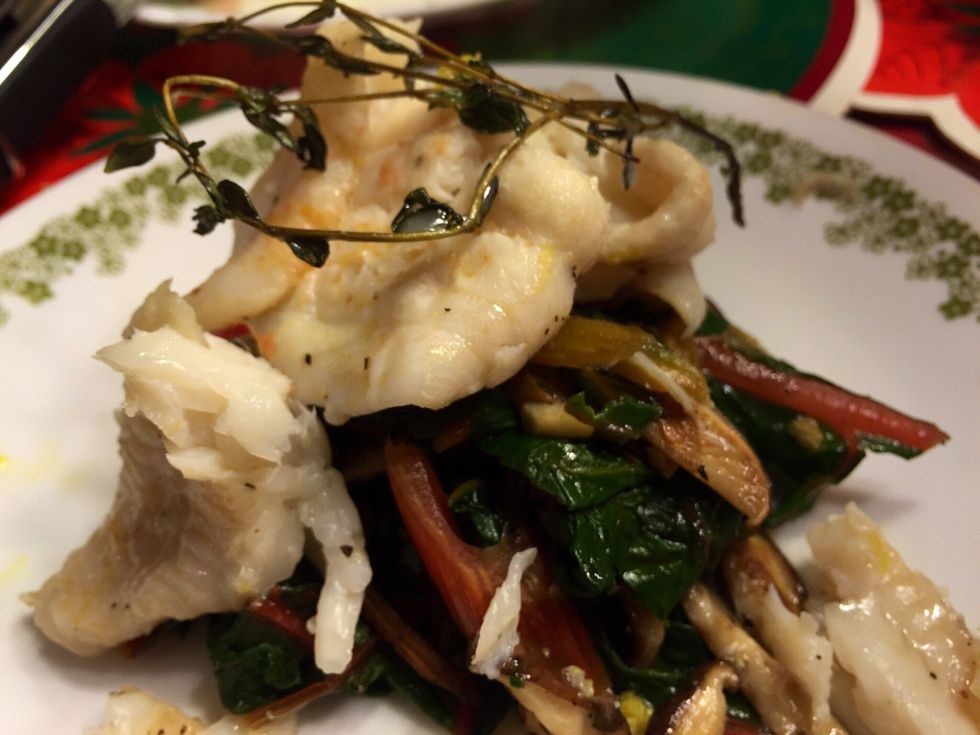 For more easy and delicious food, check out more on The Foodbox! www.foodbox.tv www.instagram.com/thefoodbox www.twitter.com/foodboxtv www.tumblr.com/foodboxtv www.pinterest.com/thefoodbox
1/2lb Sole fish filets
1.0bnch Shiitake Mushroom, sliced
1.0bnch Rainbow Chard, chopped
1.0bnch Roasted Squash, chopped
2.0 Garlic Cloves, chopped
Salt & Pepper
1.0 Fresh Lemon Juice
1/2tsp Lemon Zest
Fresh Thyme