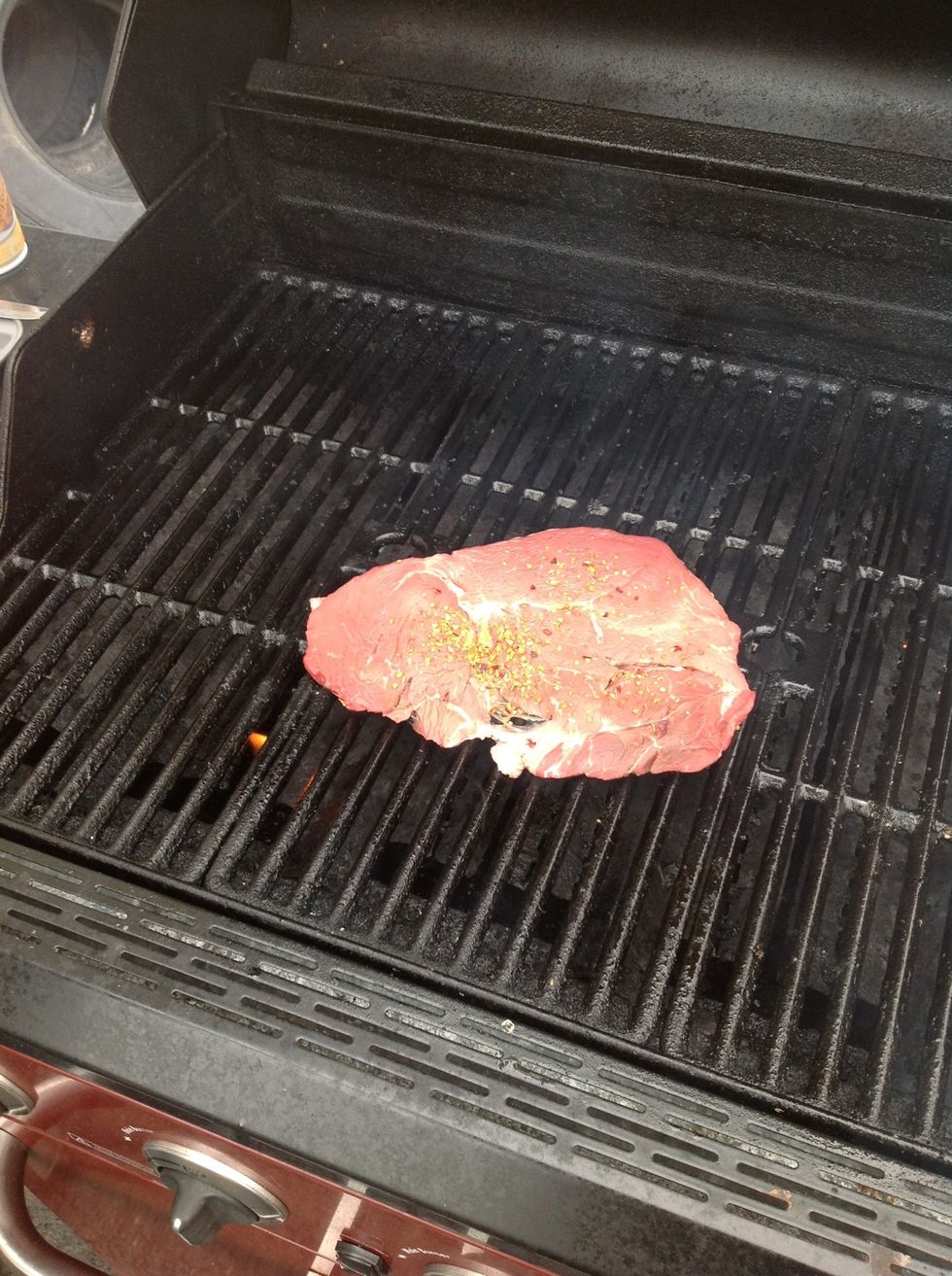 Once you put the steak on the grill, shut the lid and make sure you don't flip it until 2 to 3 minutes after you put it on the grill.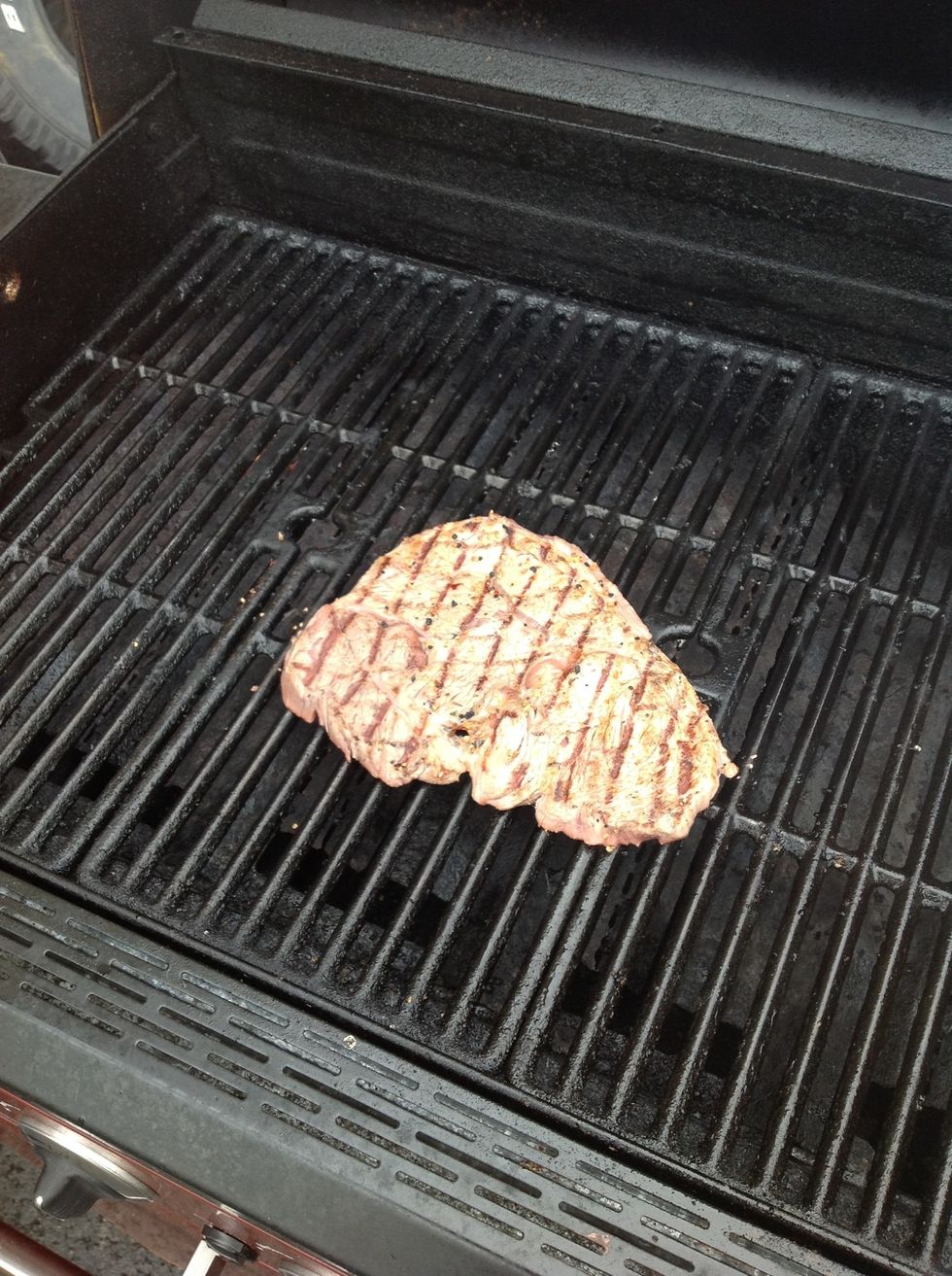 You need to leave it on for 2 to 3 minutes and then flip it.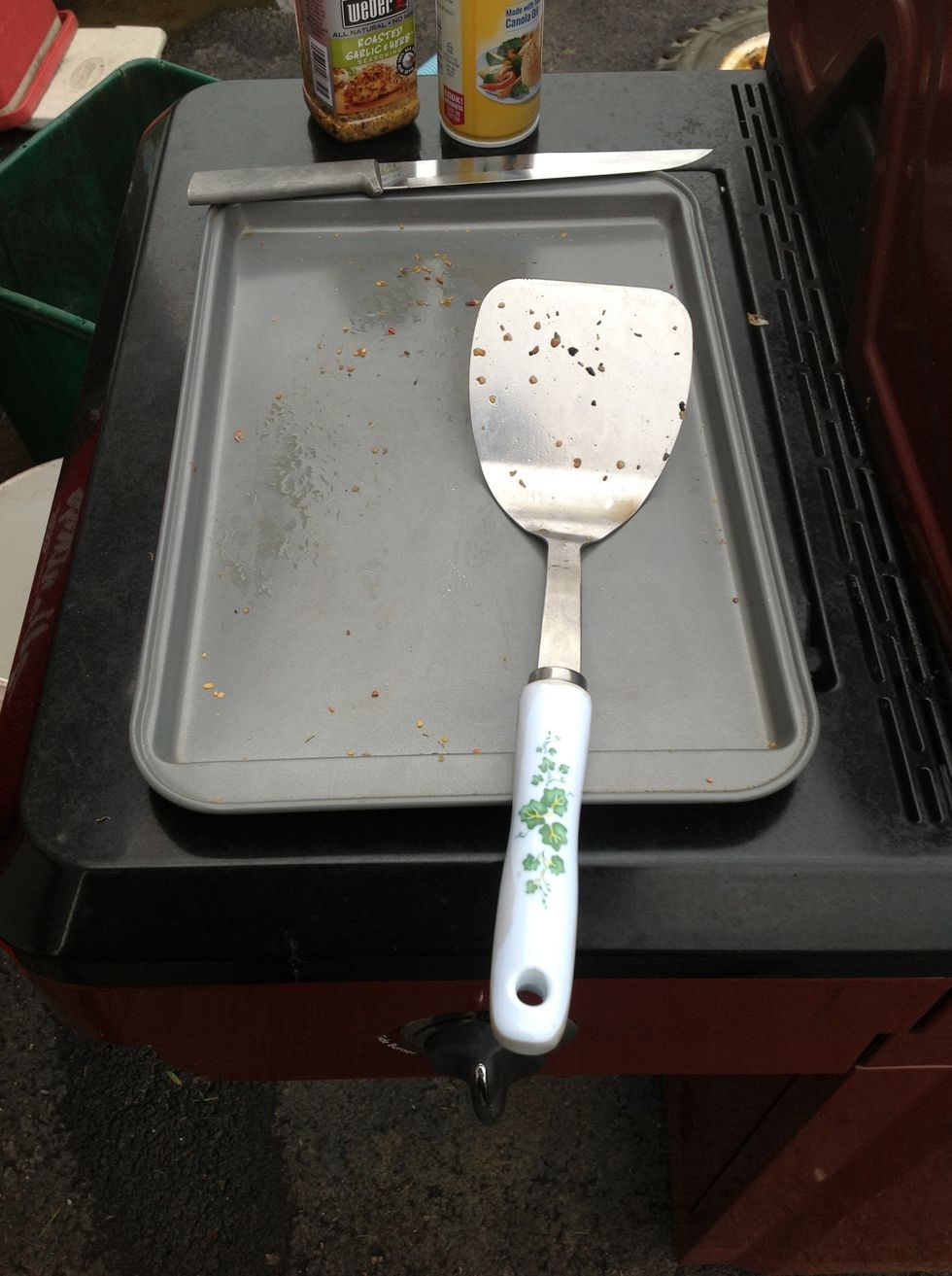 While the steak is cooking you should clean the pan so you don't get the old steak juice on the fresh steak and you could also just get a new plate but who wants to do more dishes.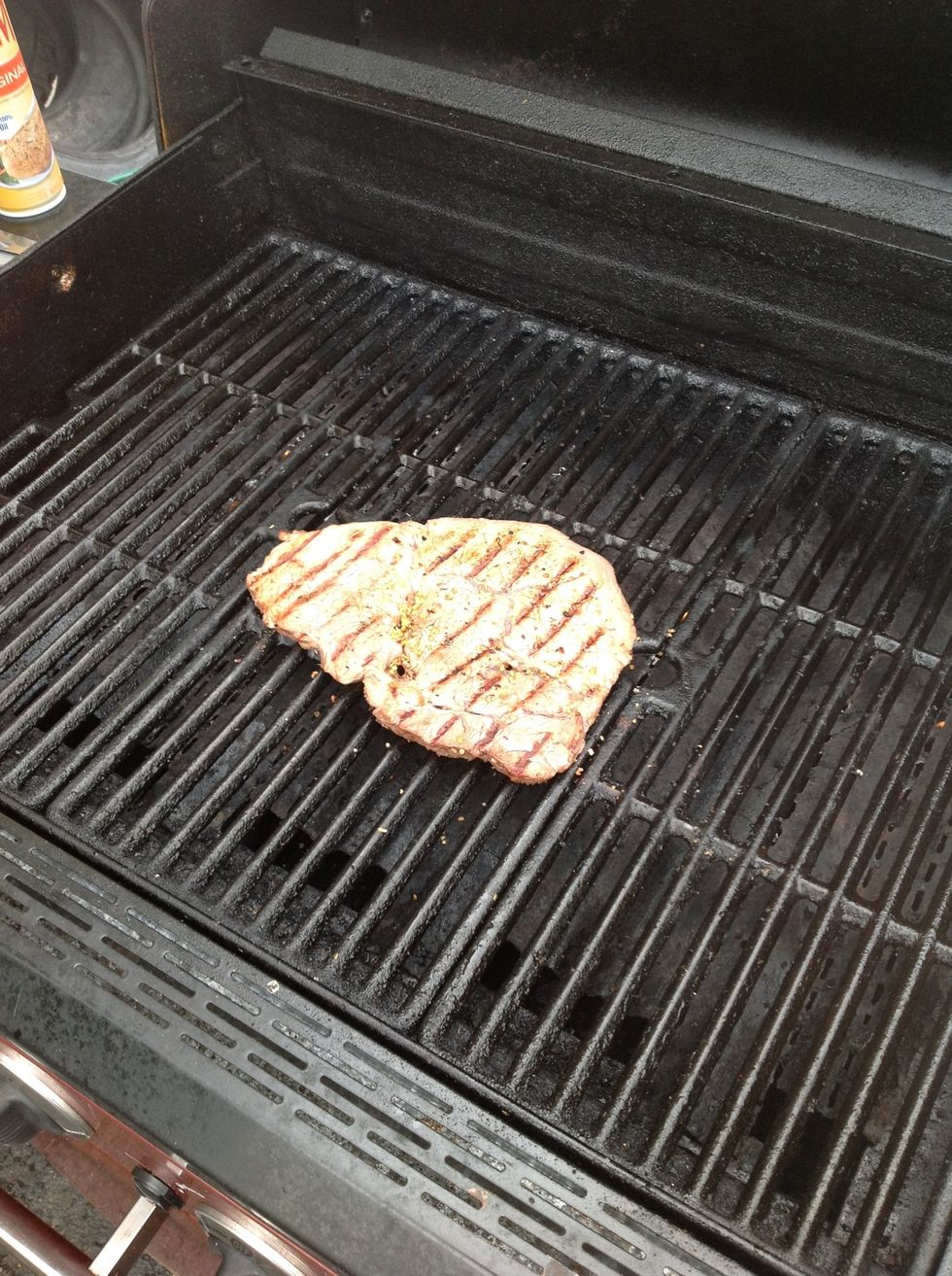 Here I again flipped it for the third time.
Again you flip the steak for the fourth time.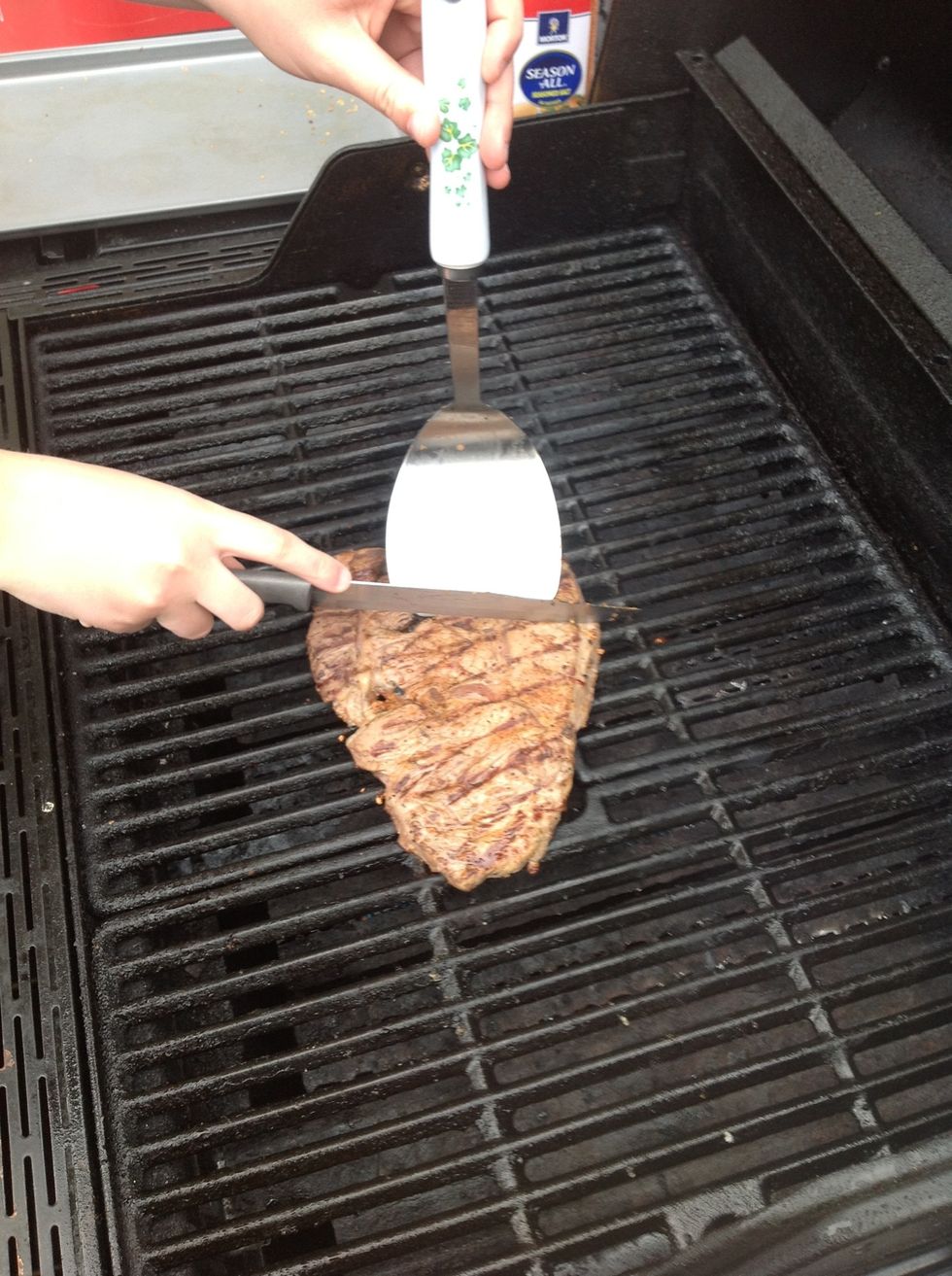 I am trying to cut the steak to make sure it is done.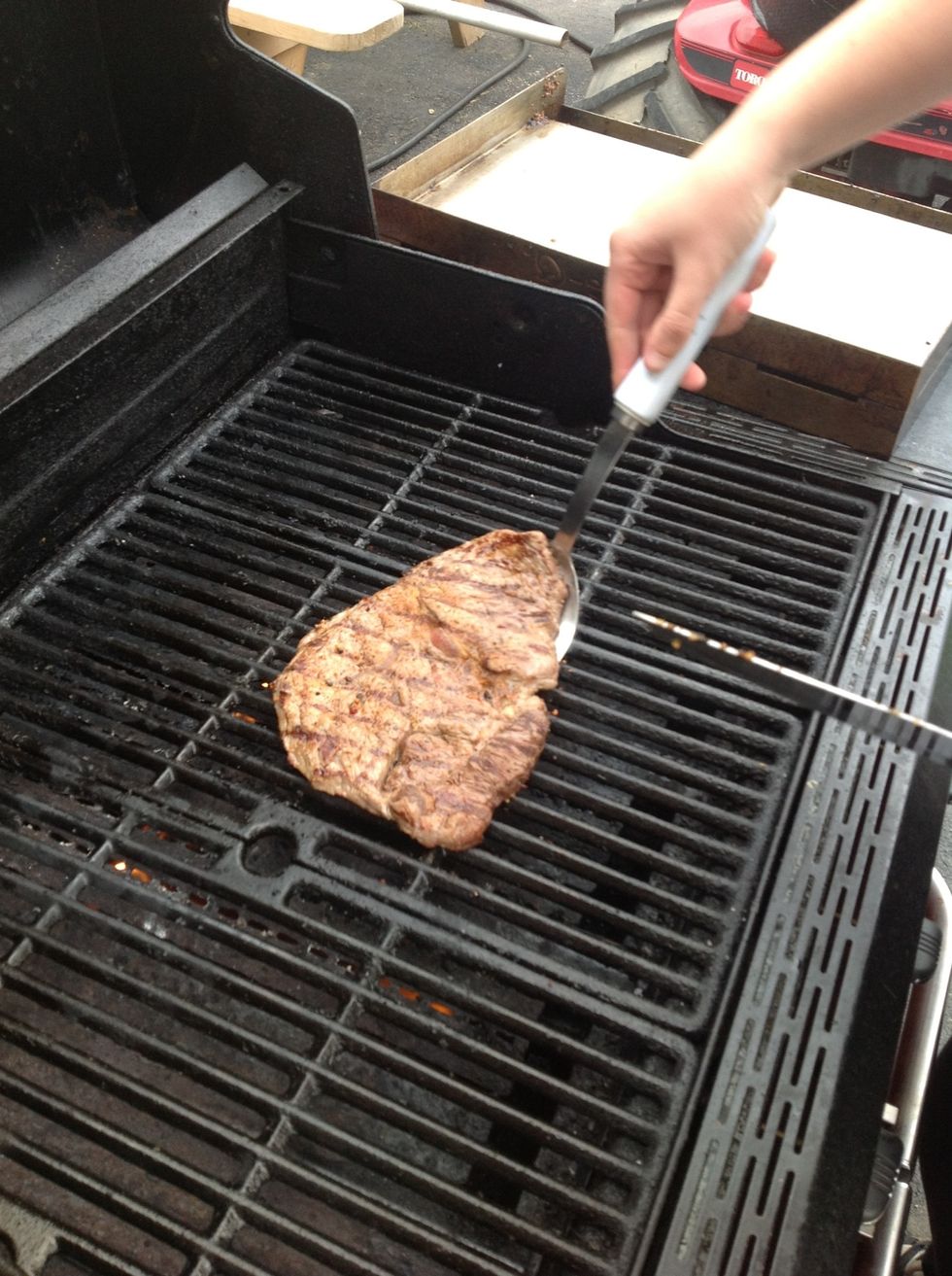 The steak was almost done so I flipped it one last time.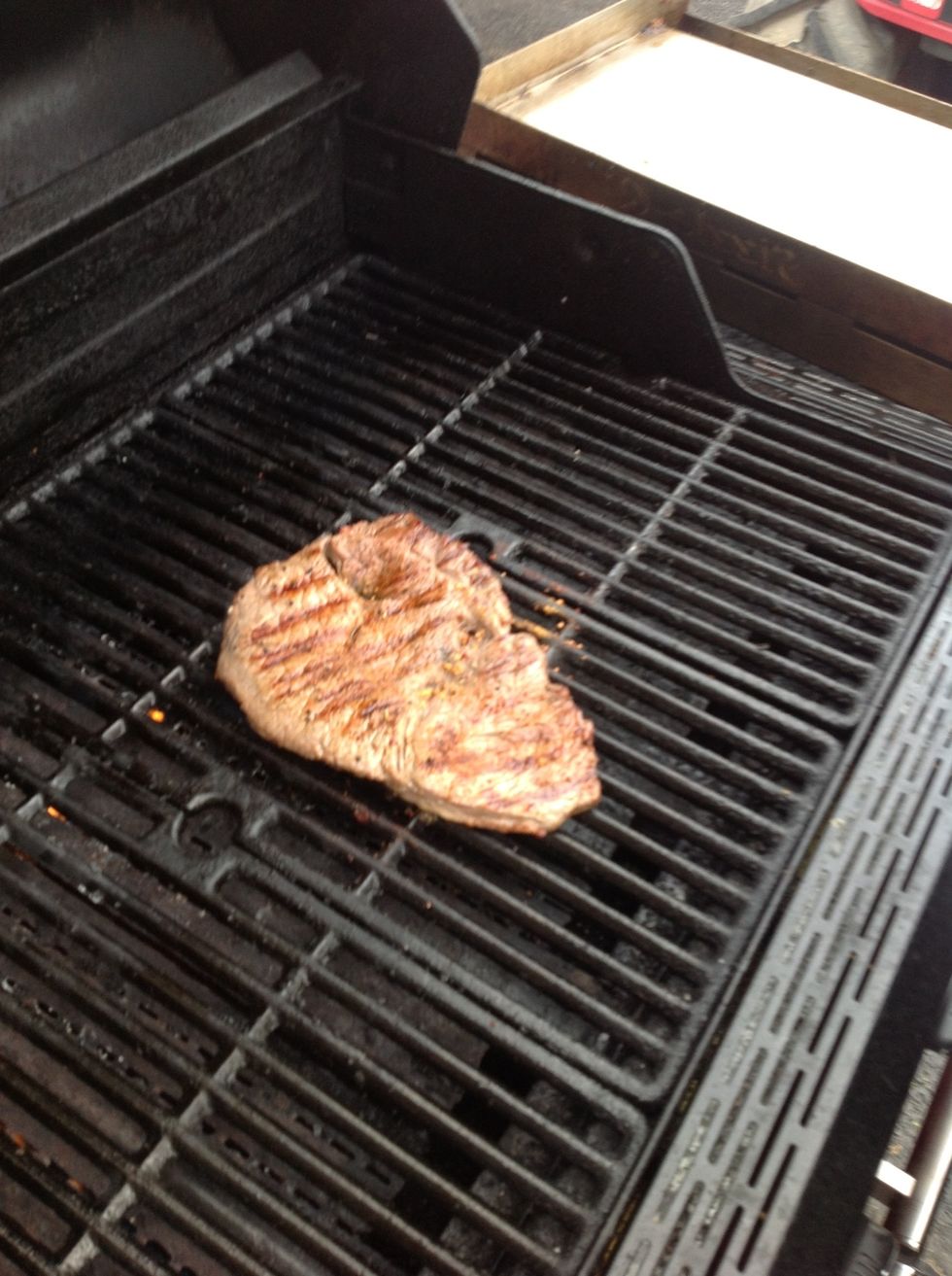 Now my steak is done. It may depend on how big your steak is but it should take about 8-10 minutes to cook it.
1.0 steak
1.0 Knife
1.0 Spatula
1.0 Grill
1.0 Seasoning
1.0 Pam
1.0 Pan/plate