How to cook steak, potatoes and pepper/blue cheese sauce
Cook Steak, Potatoes and Pepper/blue Cheese Sauce
21
Preheat oven to 450 Boil potatoes in water about 20 minutes and drain let cool for 5 or So minutes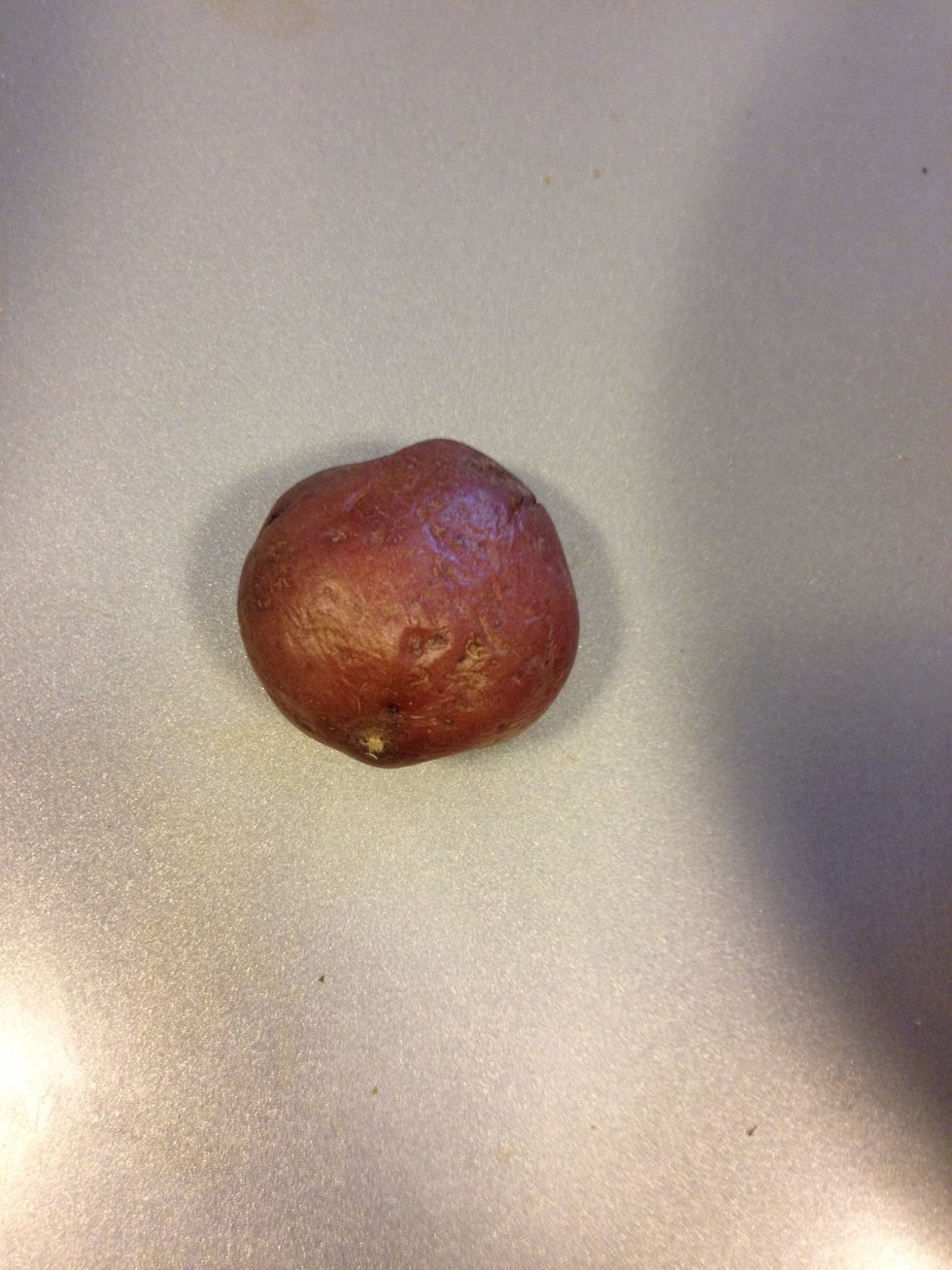 Once cool place potato on cutting board or sheet pan. Lightly smash with the palm of your hand until it splits but is still firmly together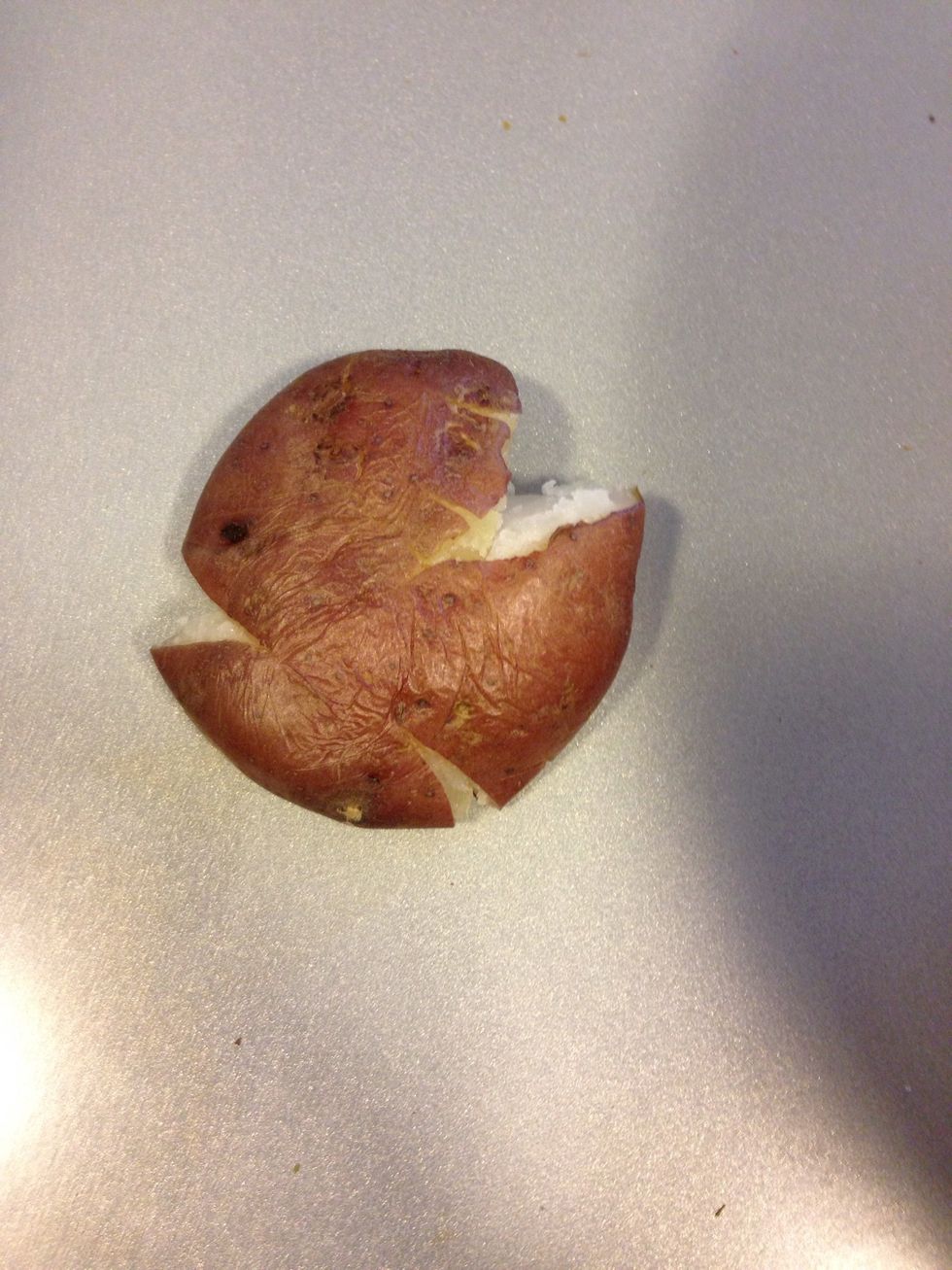 Like so. Do this to all of your potatoes
Like so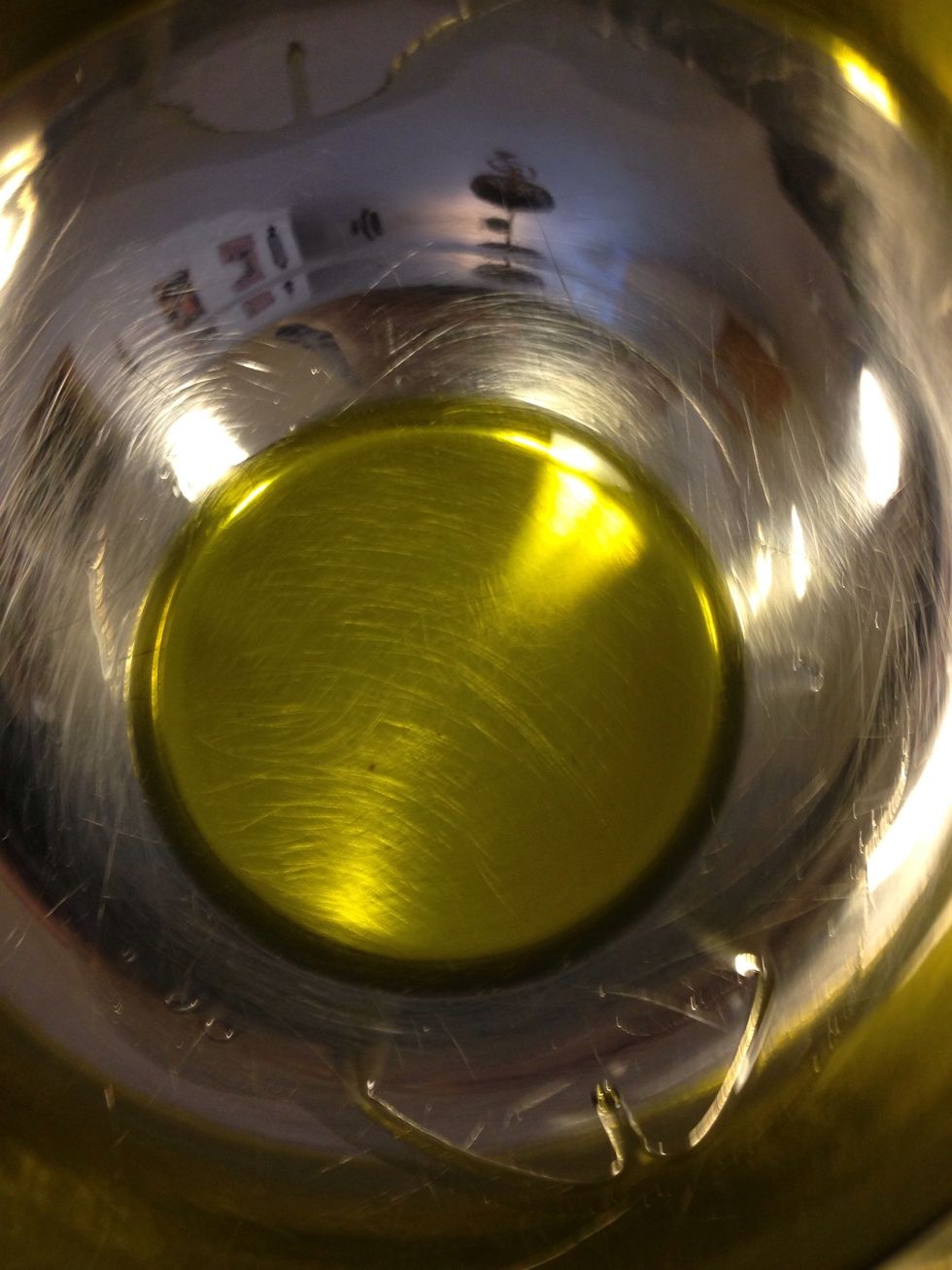 Add about 3/4 cup of olive oil to a bowl... If you happen to have a truffle oil or something use that, that's what I used. Love it!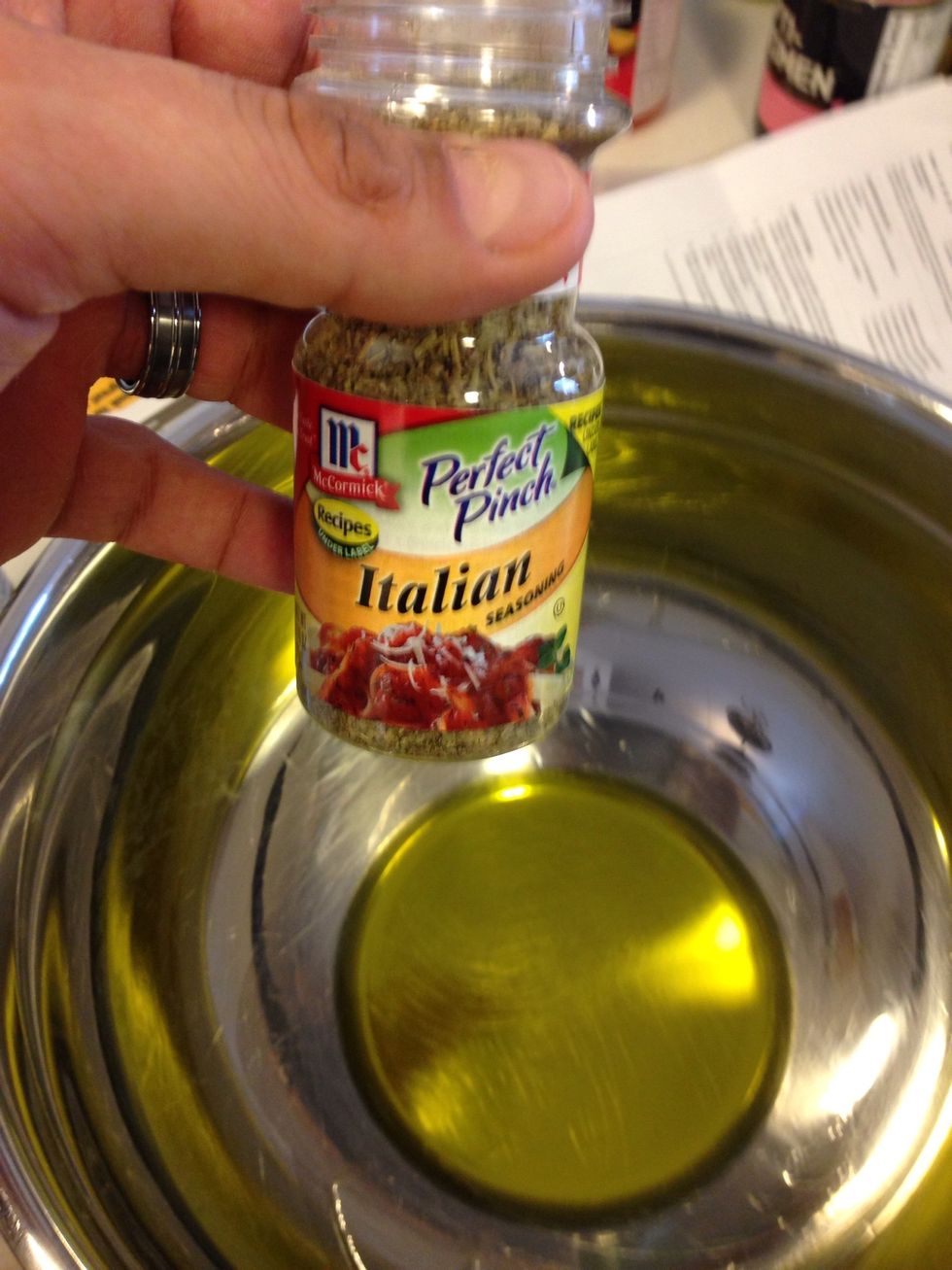 Add about a tablespoon of Italian seasoning to the oil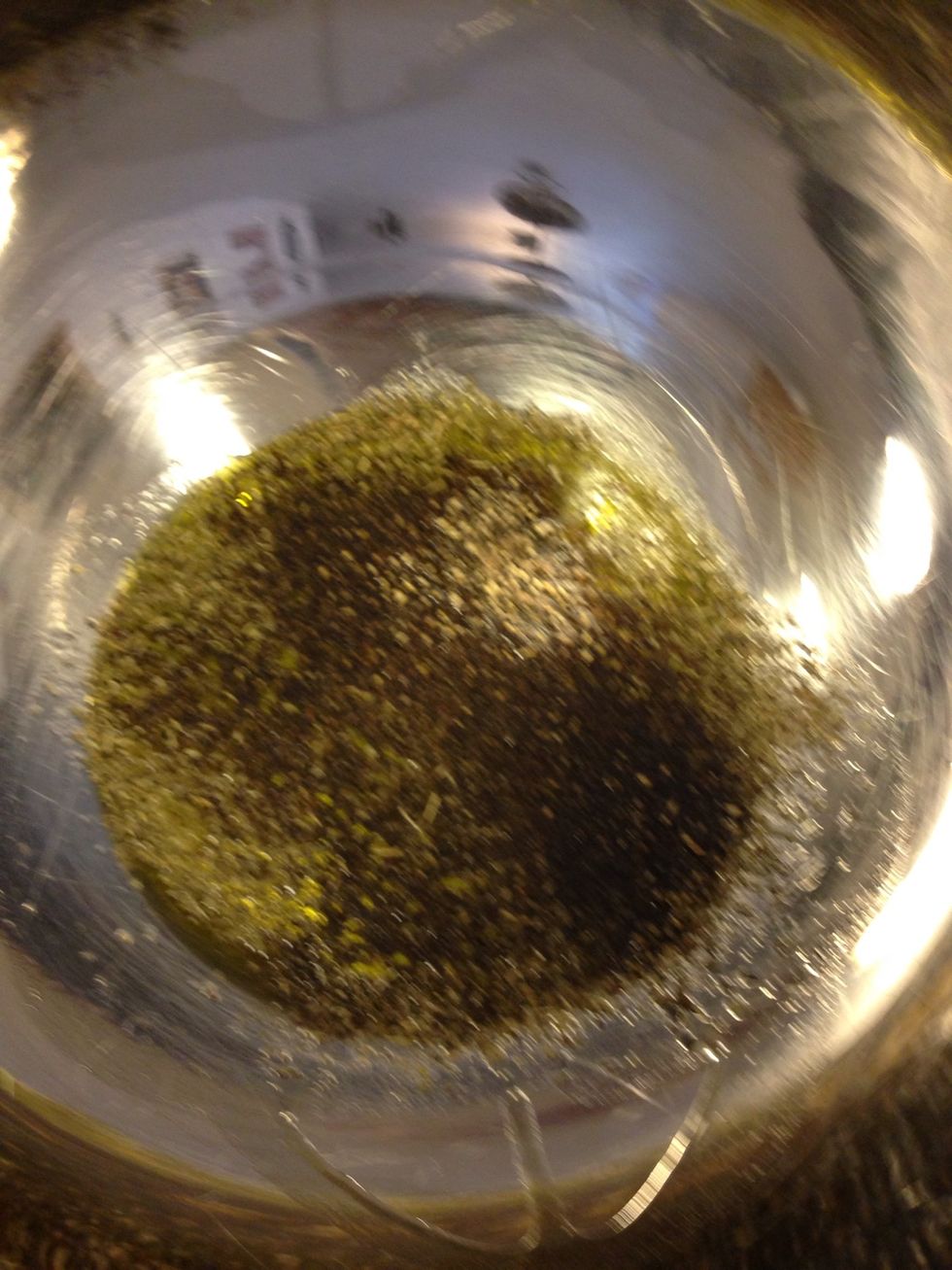 Add salt and pepper to taste and whisk a bit to incorporate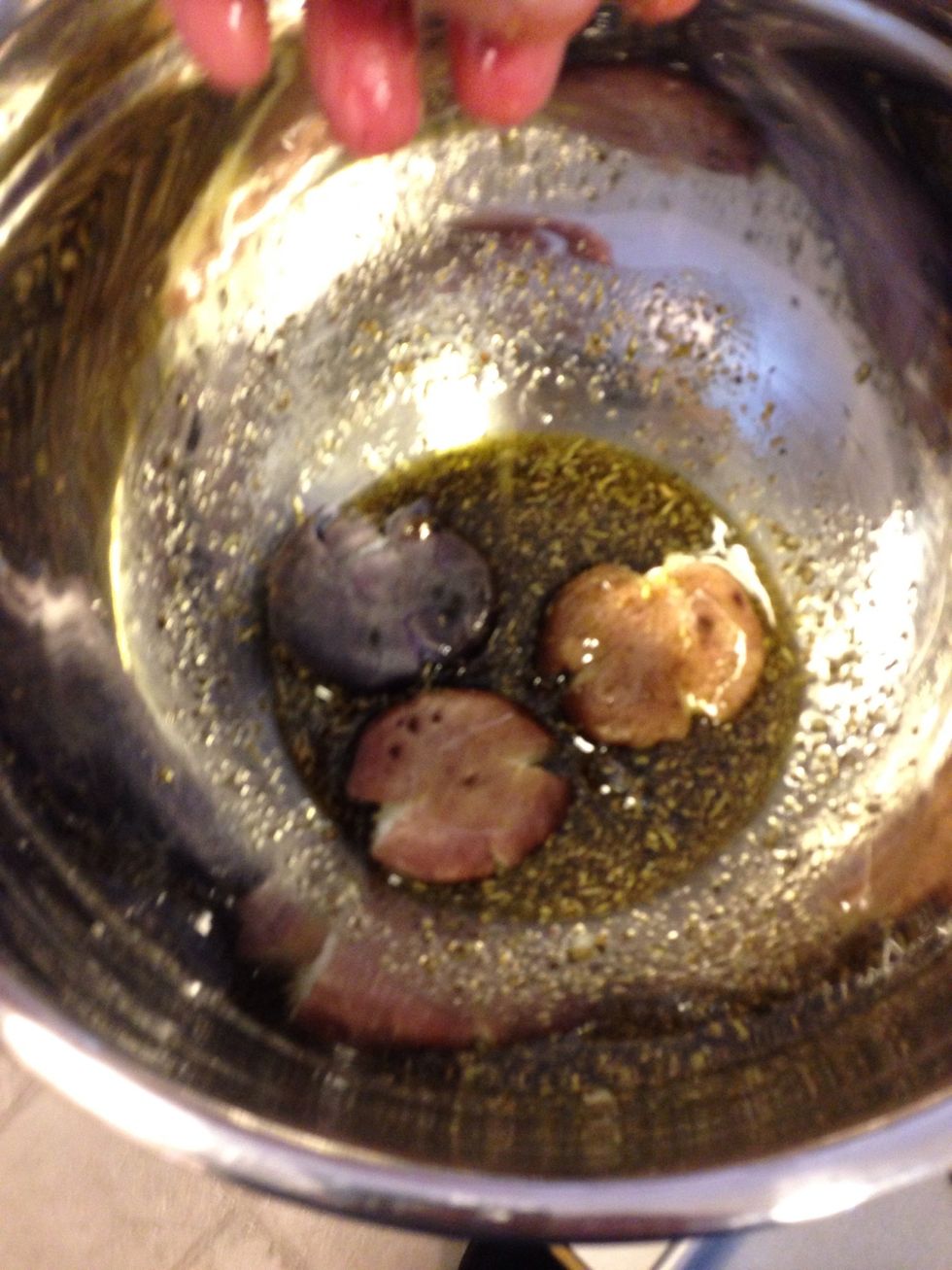 Coat potatoes a few at a time, don't toss or the potatoes will break. Just flip and coat all sides
Put them on a sheet pan and any remaining oil mix in the bowl just pour on top of potatoes. Set aside until ready to toss in the oven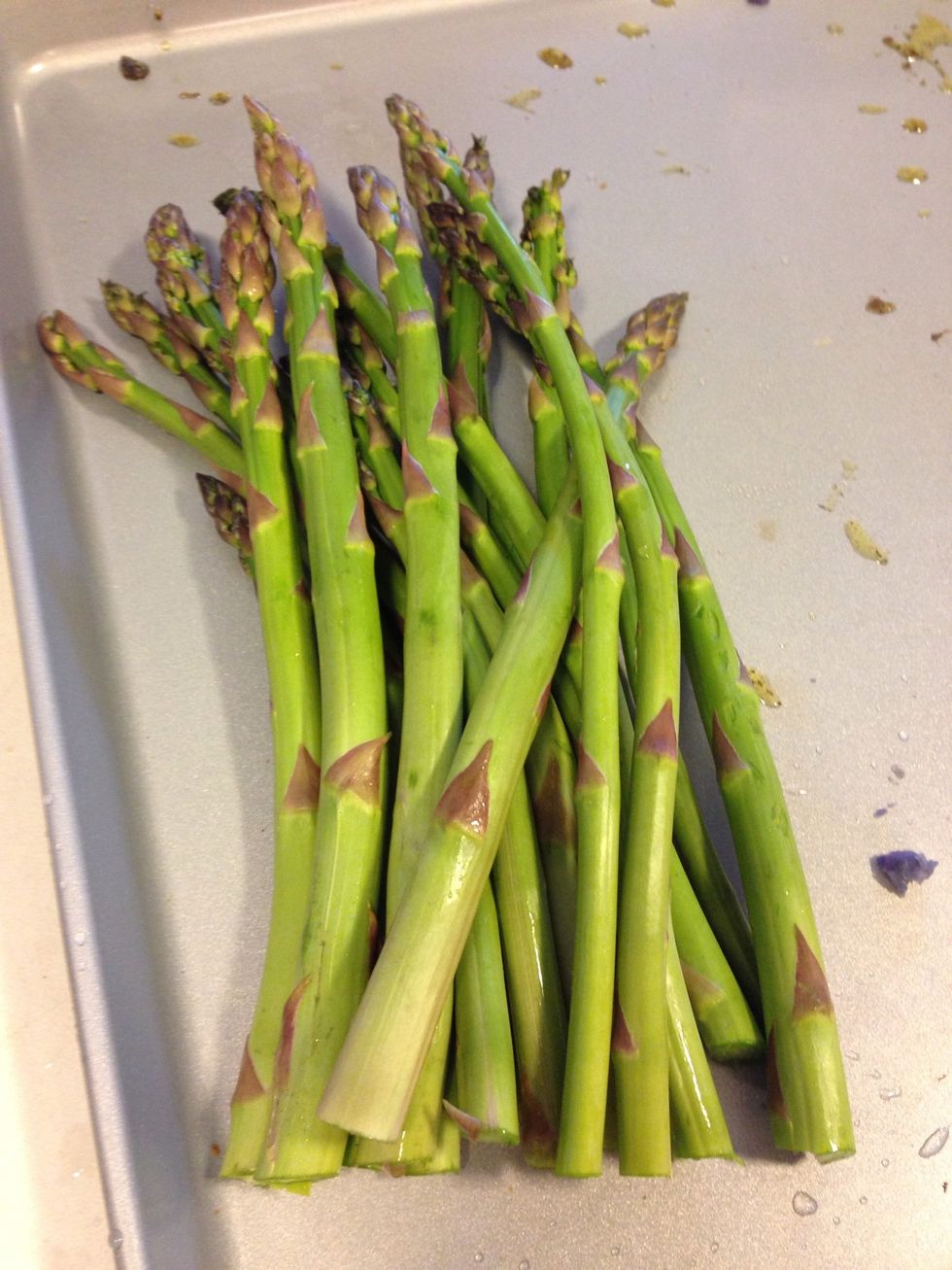 Take your bunch of asparagus, I normally trim off the first 1/2 inch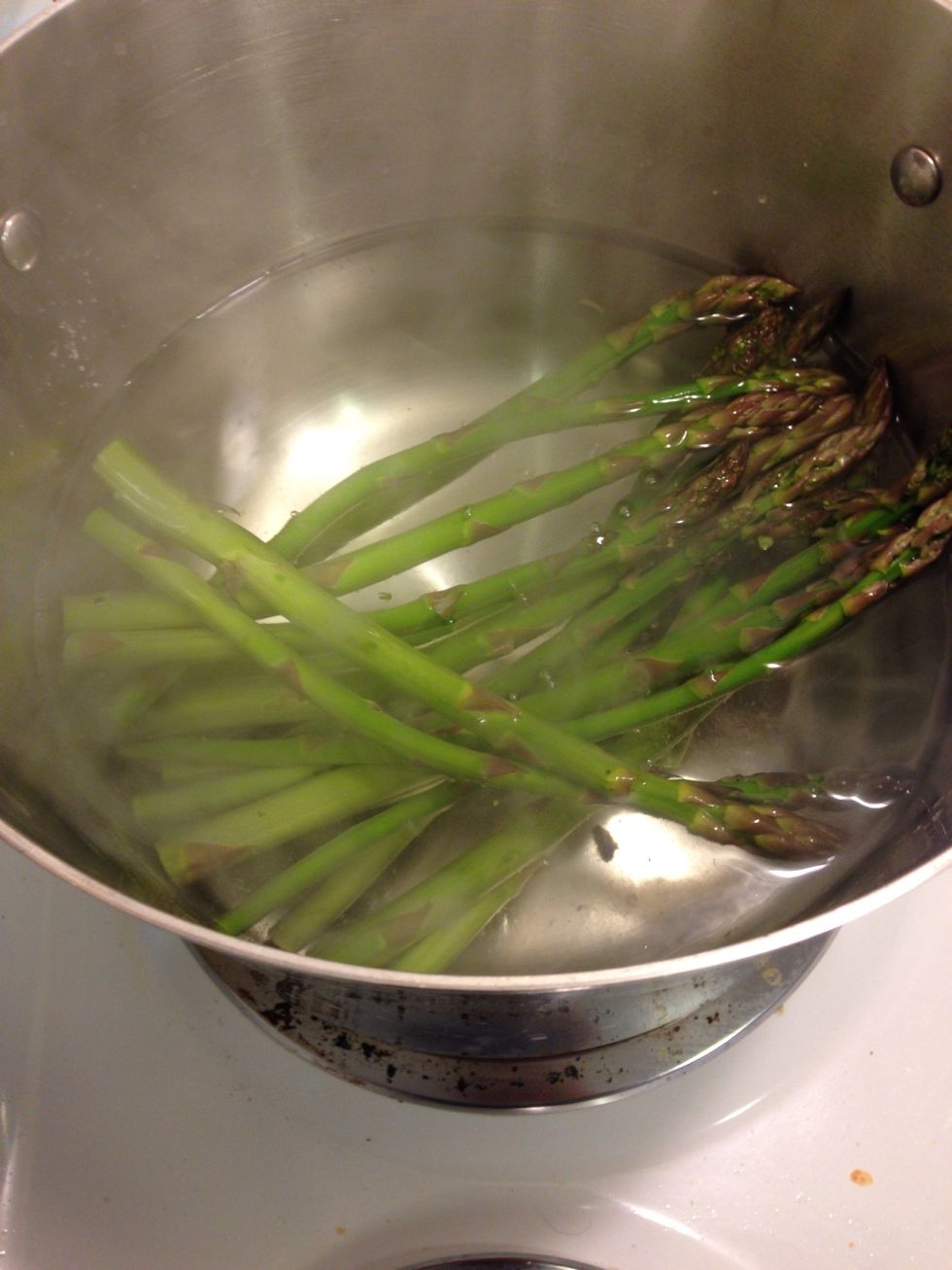 Boil them for 2-3 minutes to partially cook
Then shock them in an ice bath to stop the cooking and keep the green color
Leave them in for a few minutes and then drain in a colander for a few minutes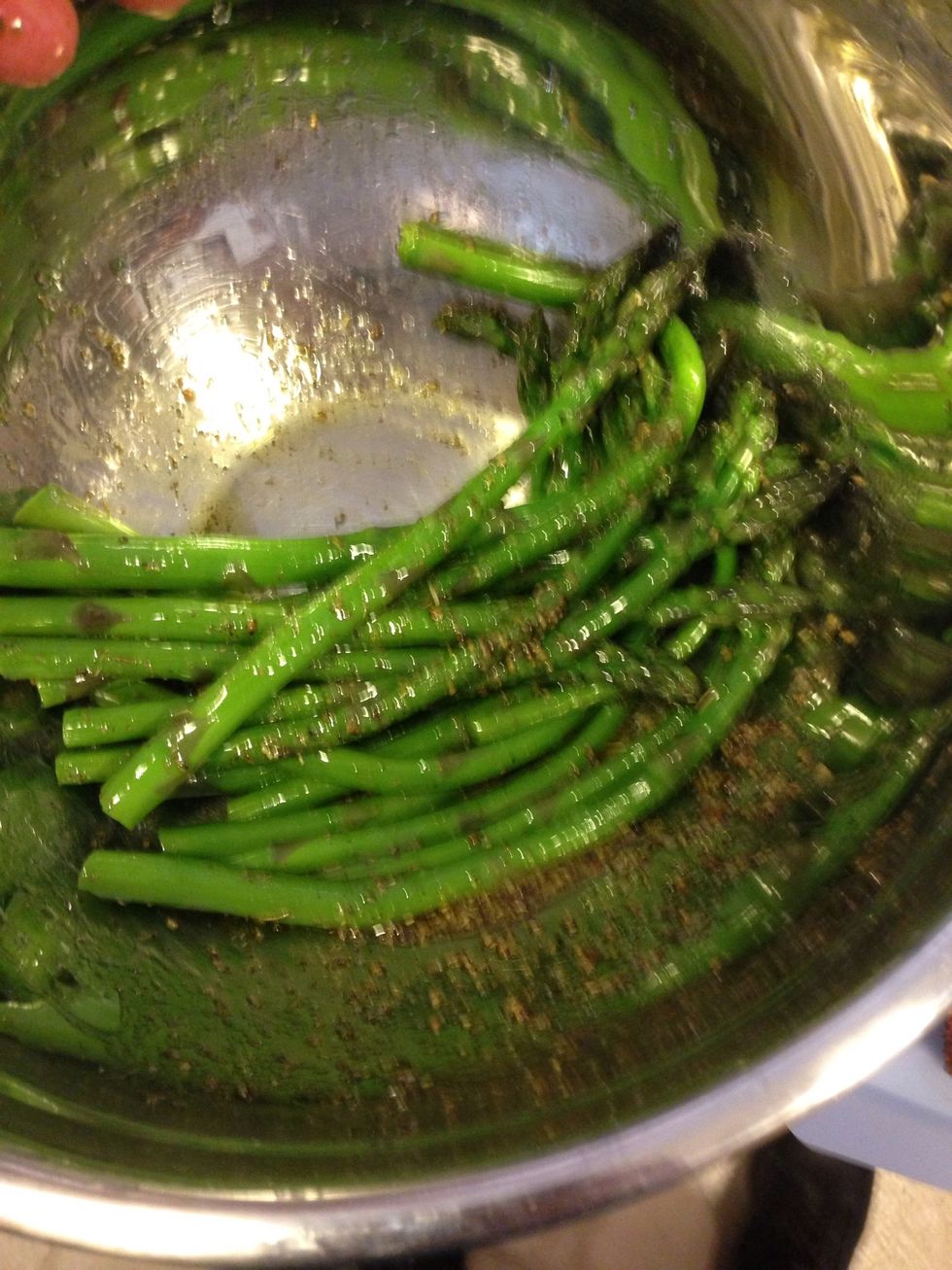 Same thing with the asparagus add about a 1/4 cup olive oil, salt and pepper and 2 teaspoons of the Italian seasoning to the bowl then toss the asparagus and coat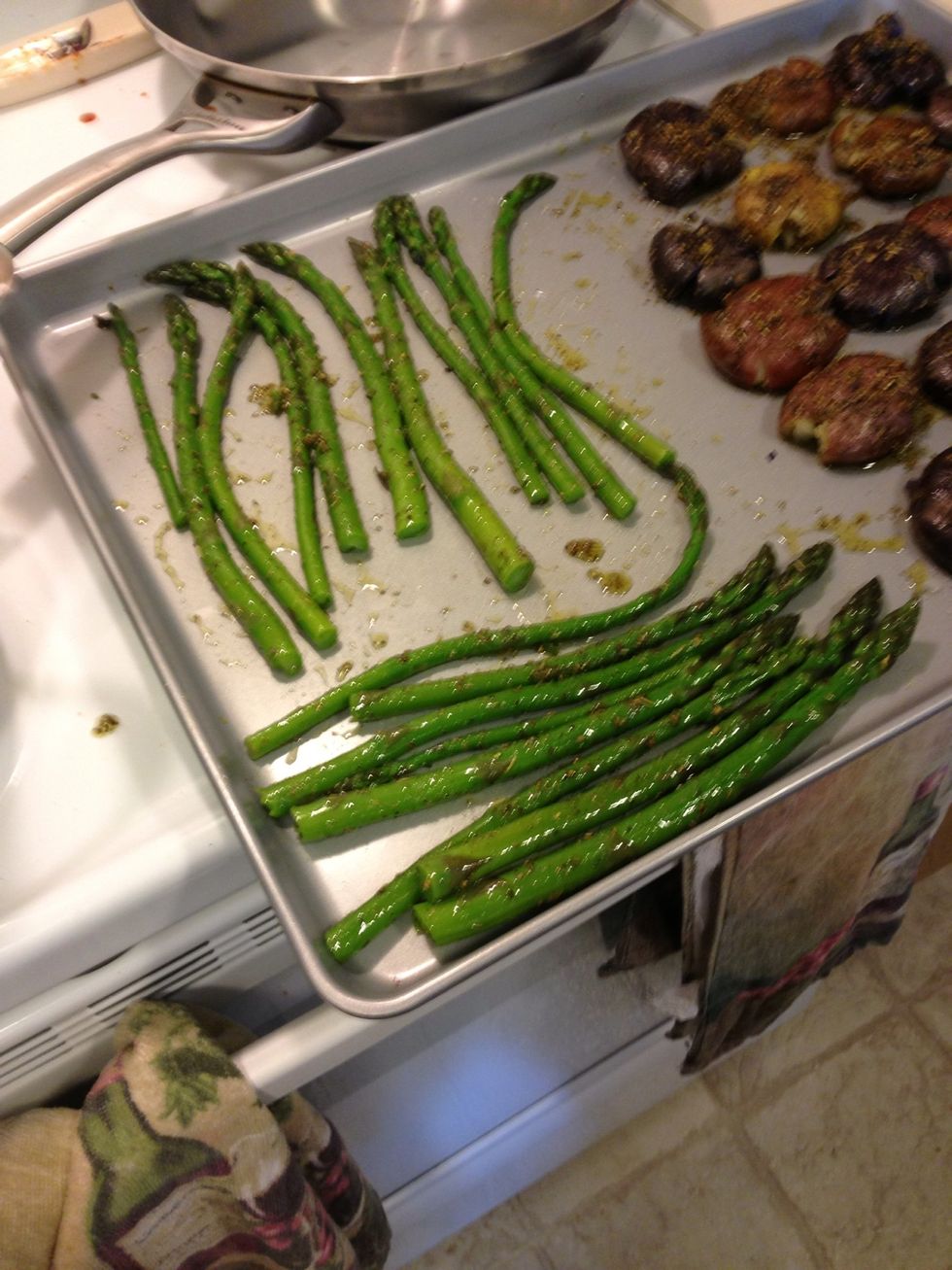 Of you have a big enough sheet pan, lay them out next to the potatoes, other wise out them on their own sheet pan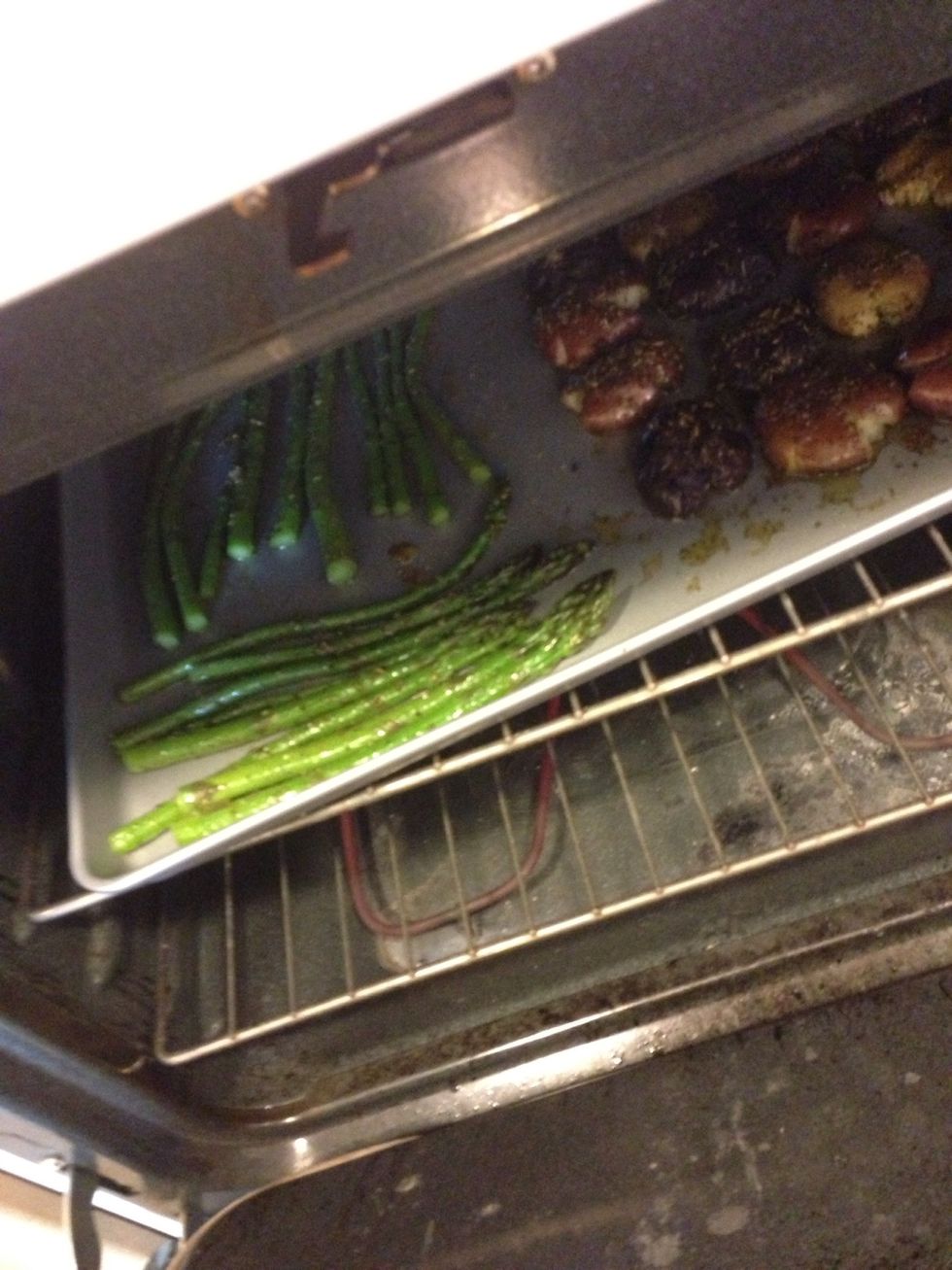 Add them in your 450 degree preheated oven pull the asparagus after about 17 minutes and the potatoes at 25 minutes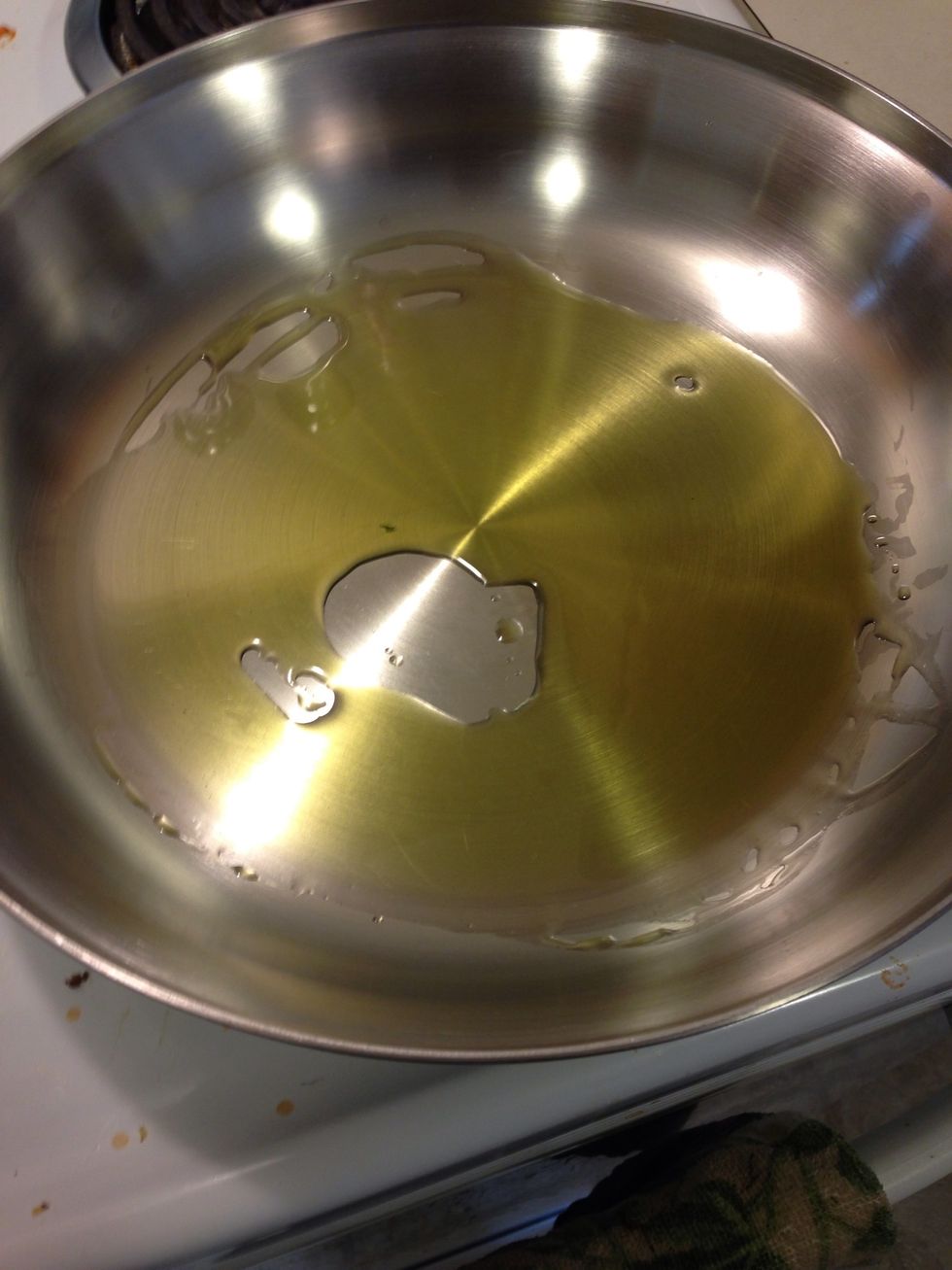 While the veg is cooking add a few tablespoons of oil to a pan and get nice and hot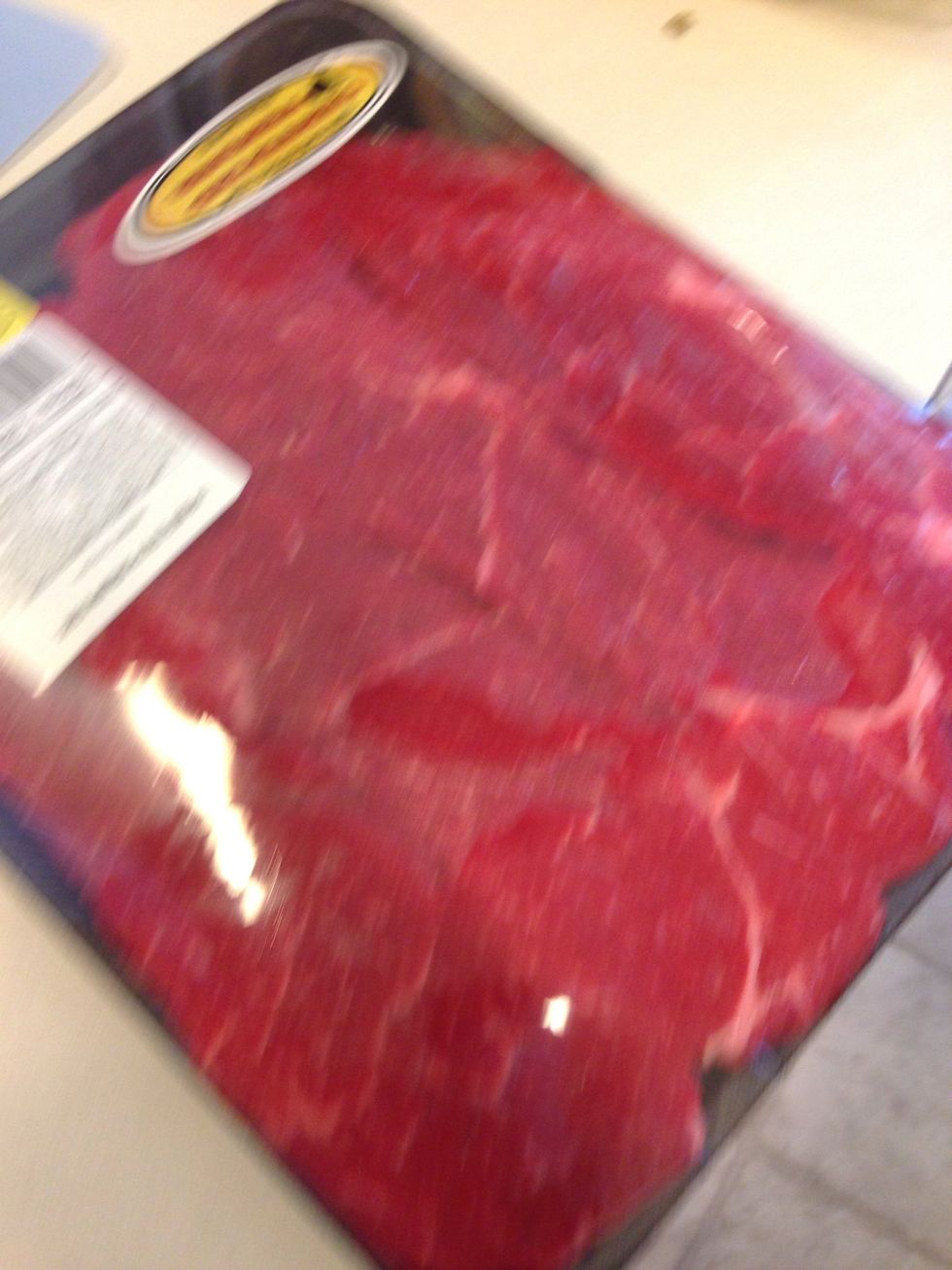 While the pan heats open you meat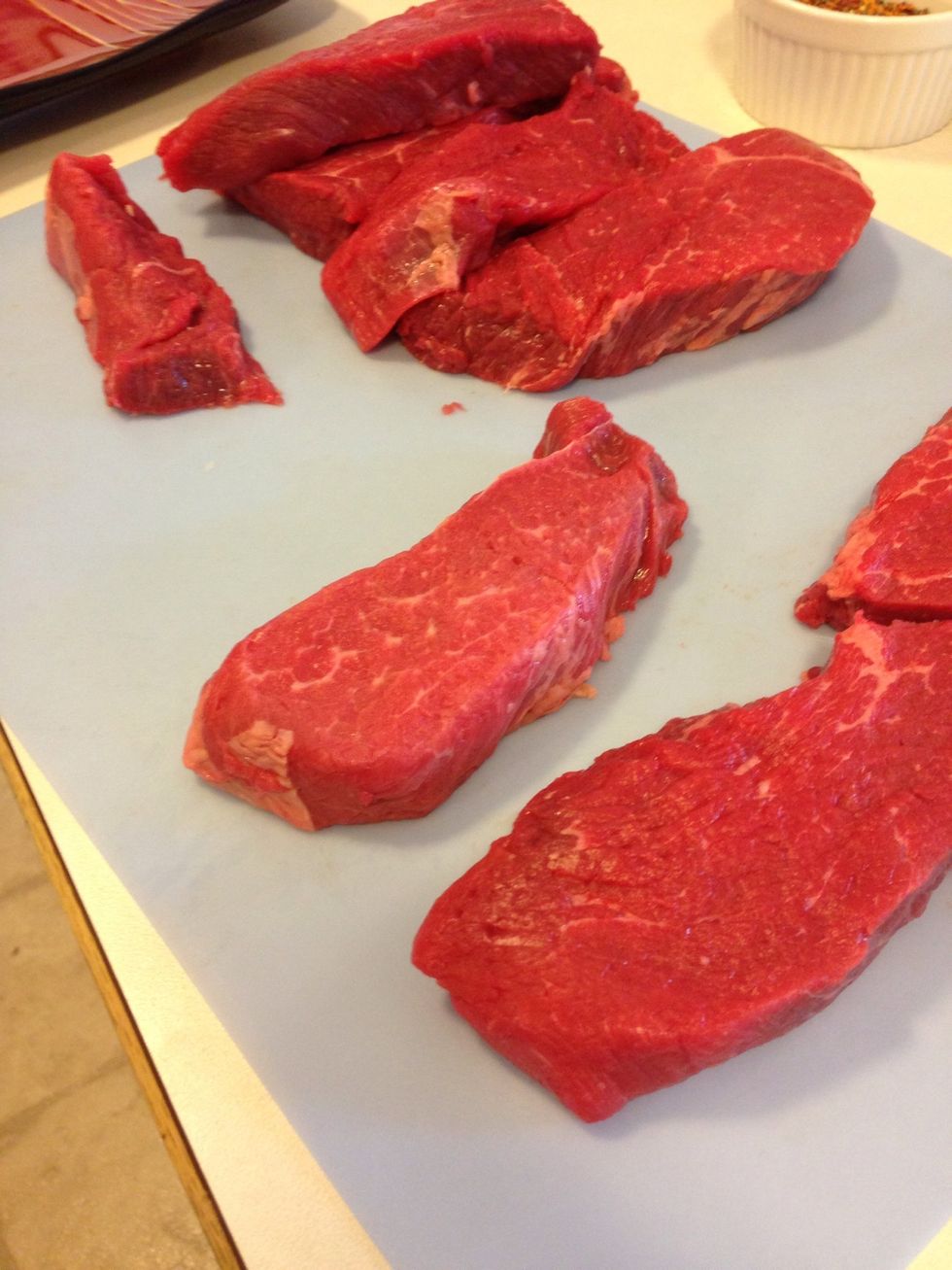 Portion it out
Take about a 1/3 cup steak seasoning, 2 table spoons pepper and 2 teaspoons salt and mix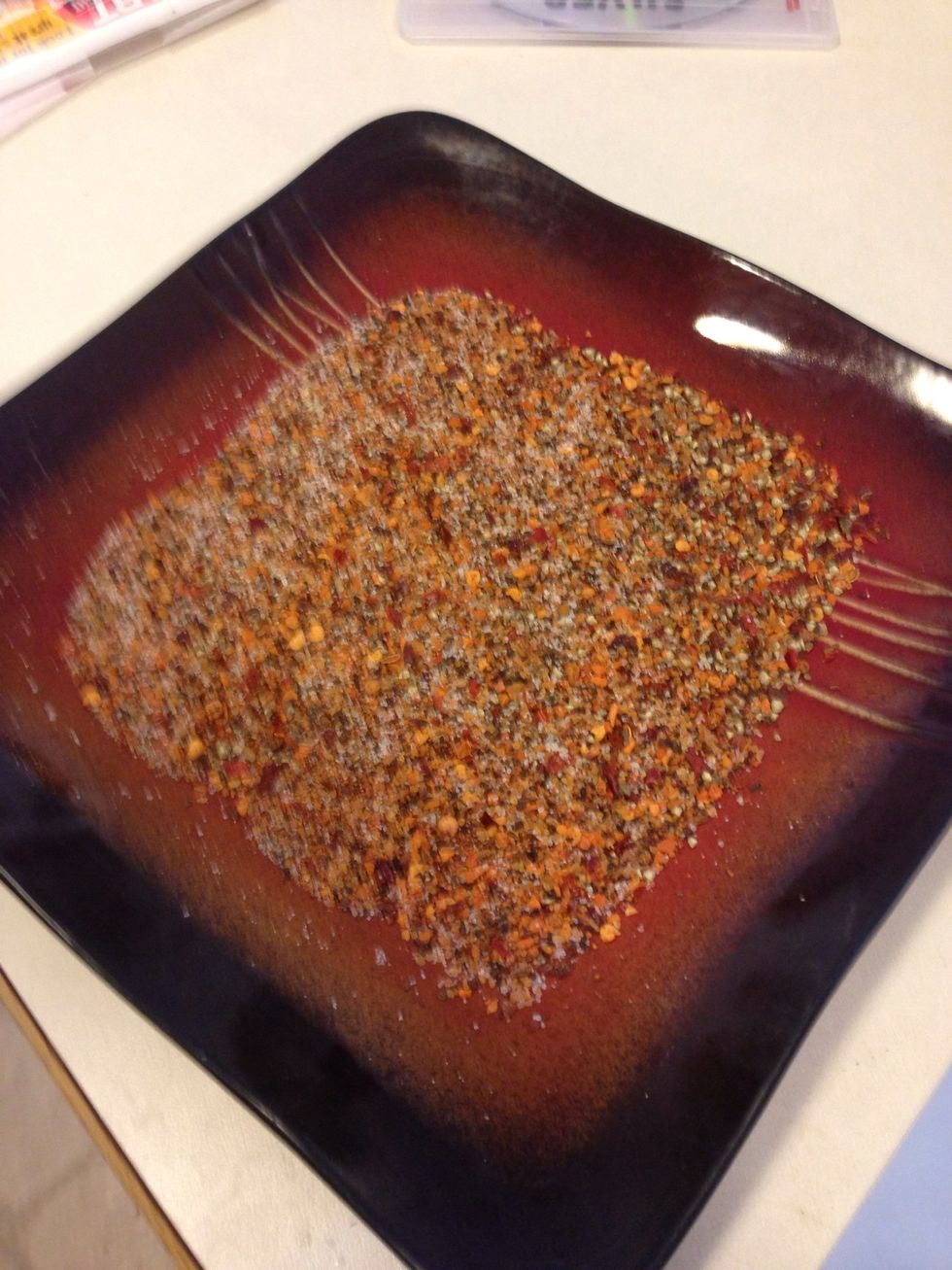 Spread it on a plate like so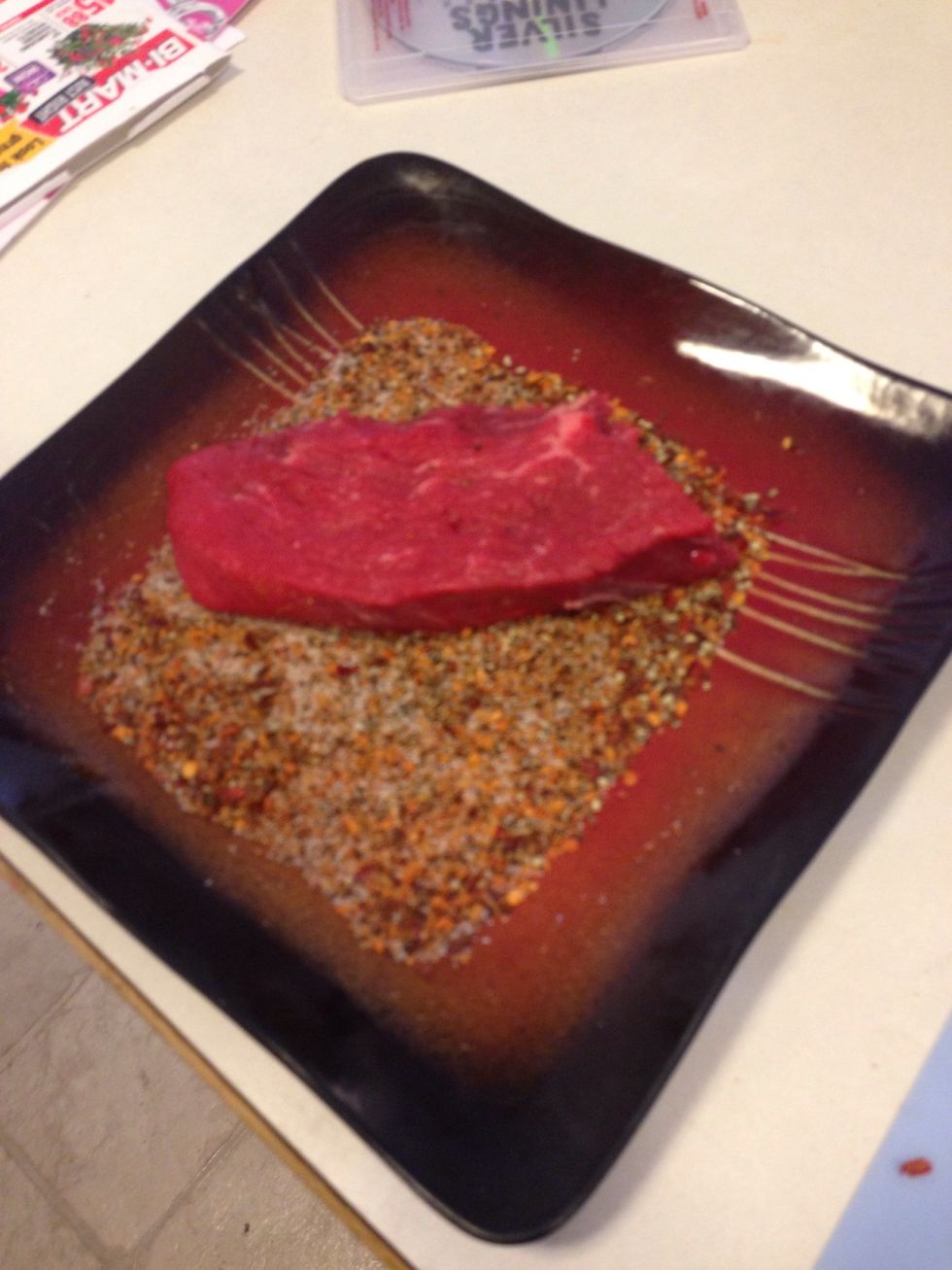 Crust each side of the steak in the mix... If you run low on seasoning you can add more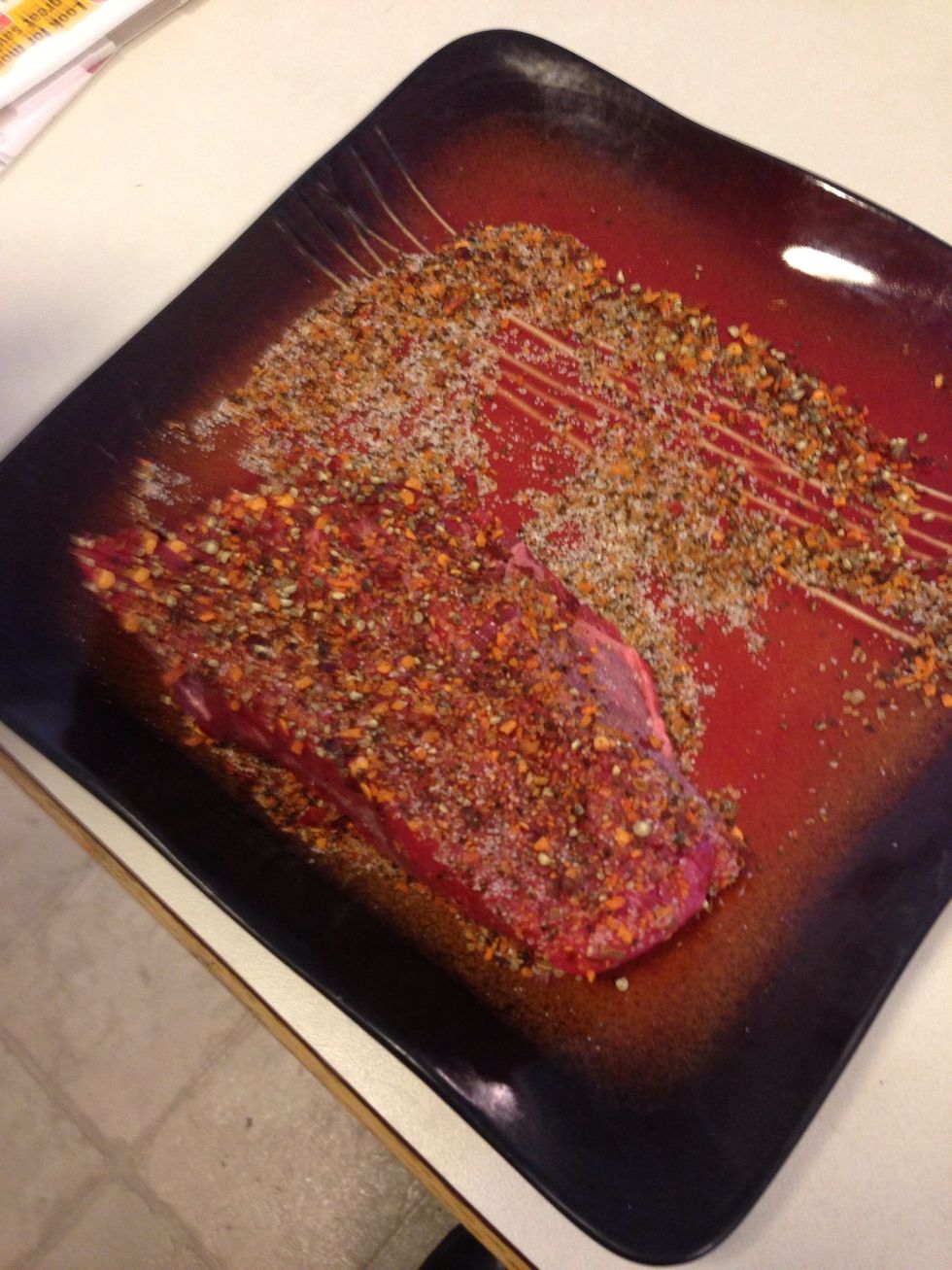 Flip, and the other side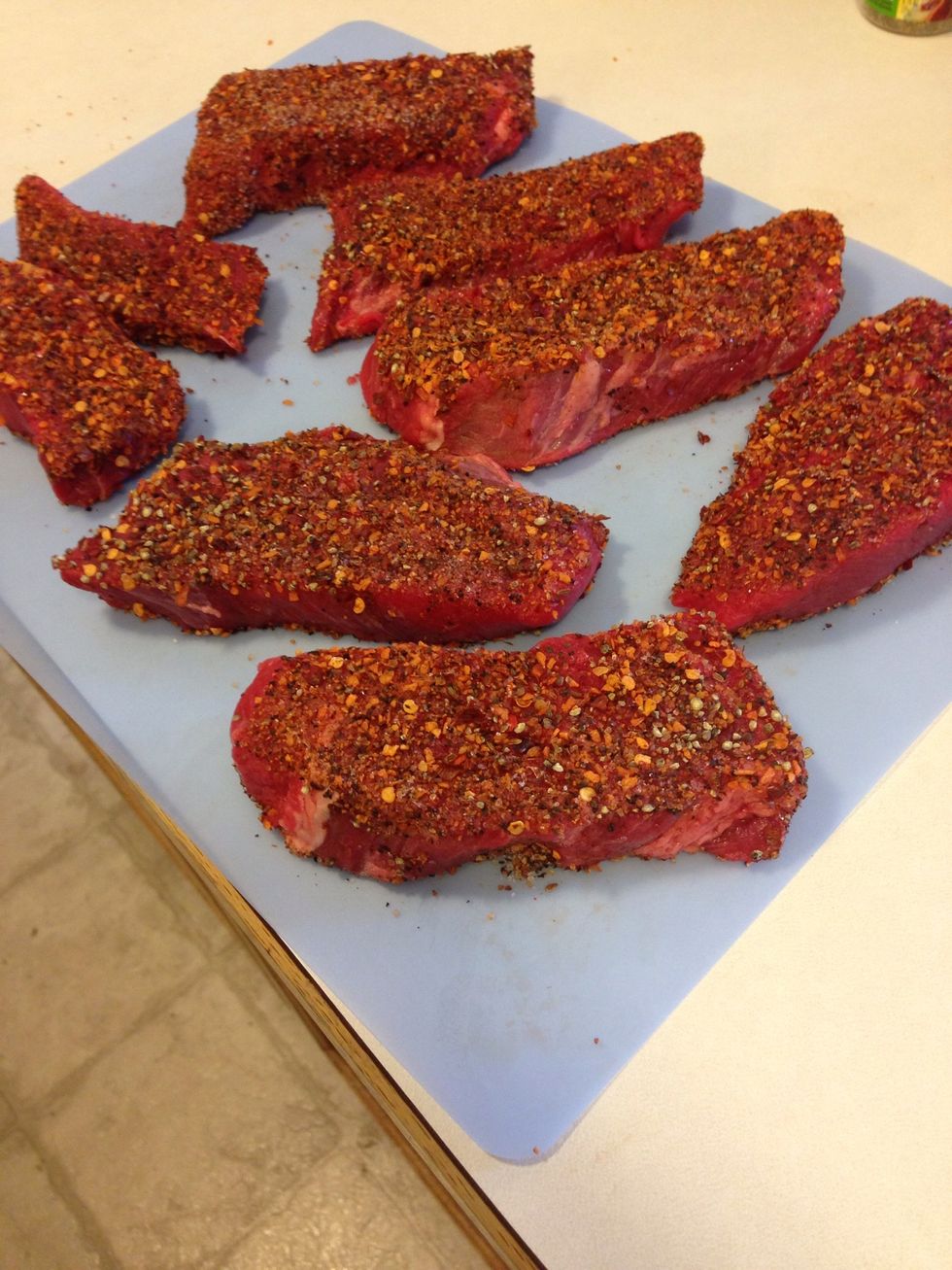 Bam, all pretty and waiting to get hot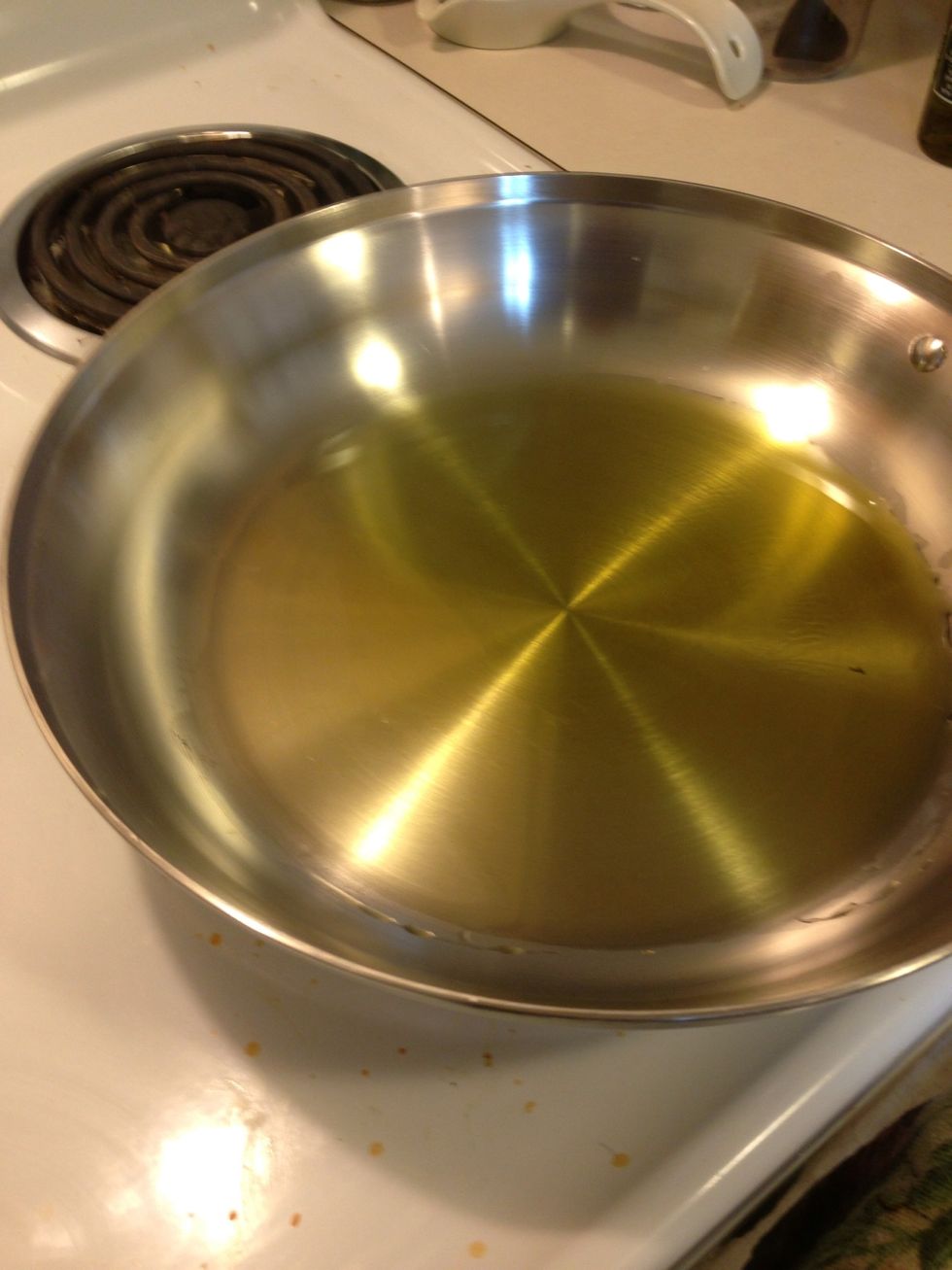 Our oil is nice and hot, you can't tell, but it's at the point where there is a little smoke. Tells me it's ready to cook some beef!
Add your steaks in, if need do two batches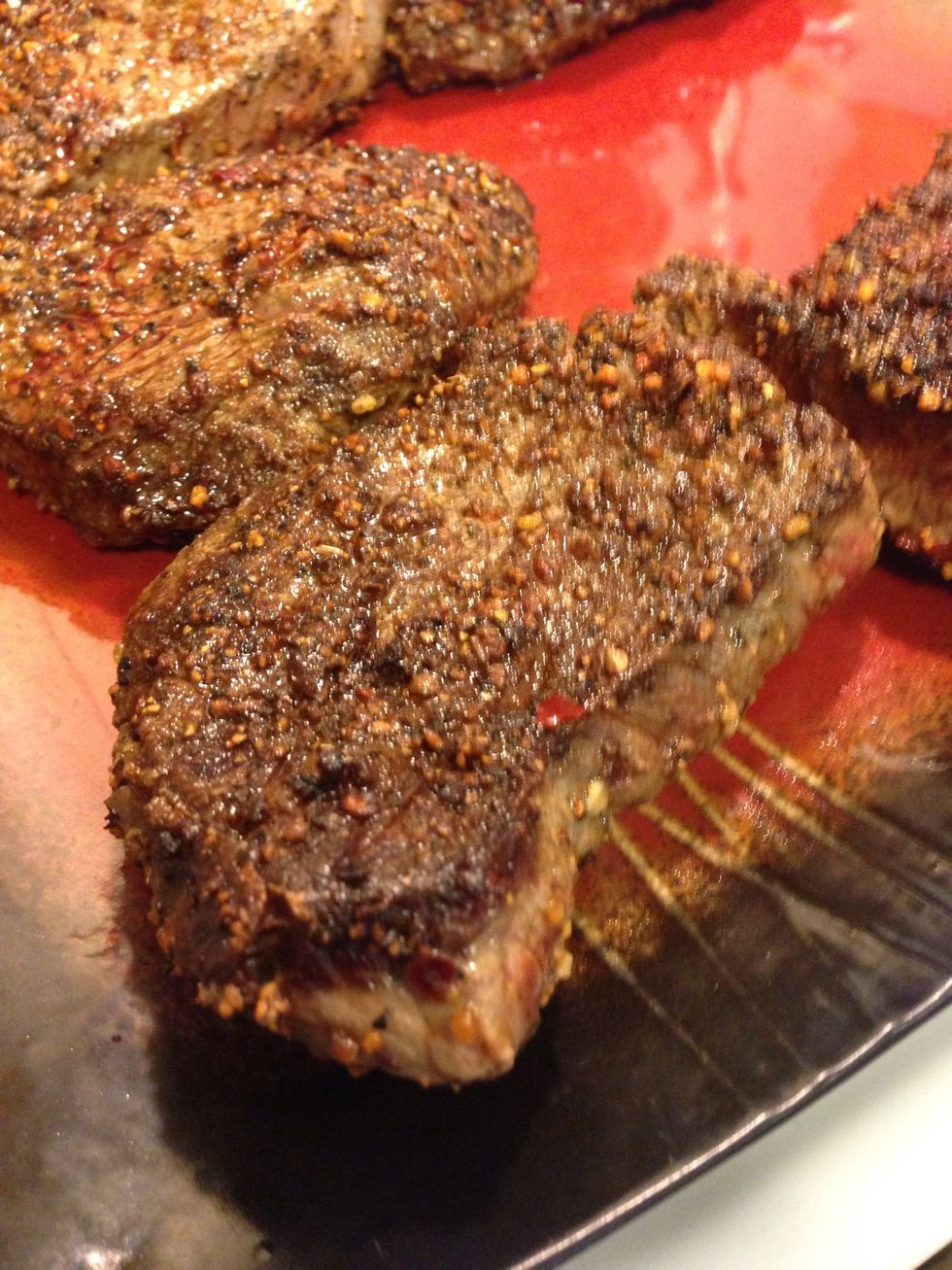 I pulled the steaks after 4 minutes each side, now let them rest a bit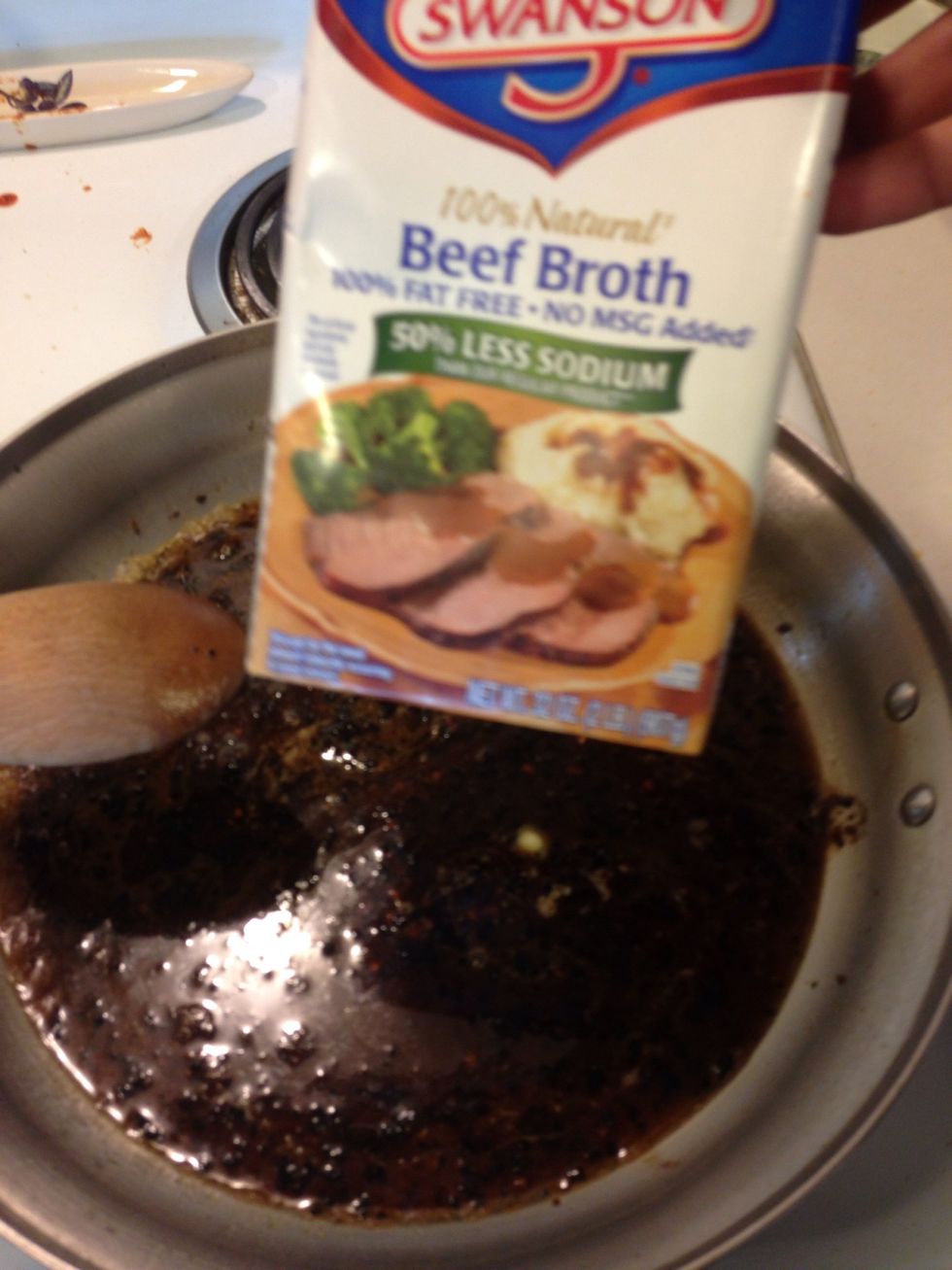 Take those beautiful pan bits and juices, add the beef stock to it as well as the pepper and just a touch of salt... Before the stock, melt the butter in the pan to bring up some of those bits!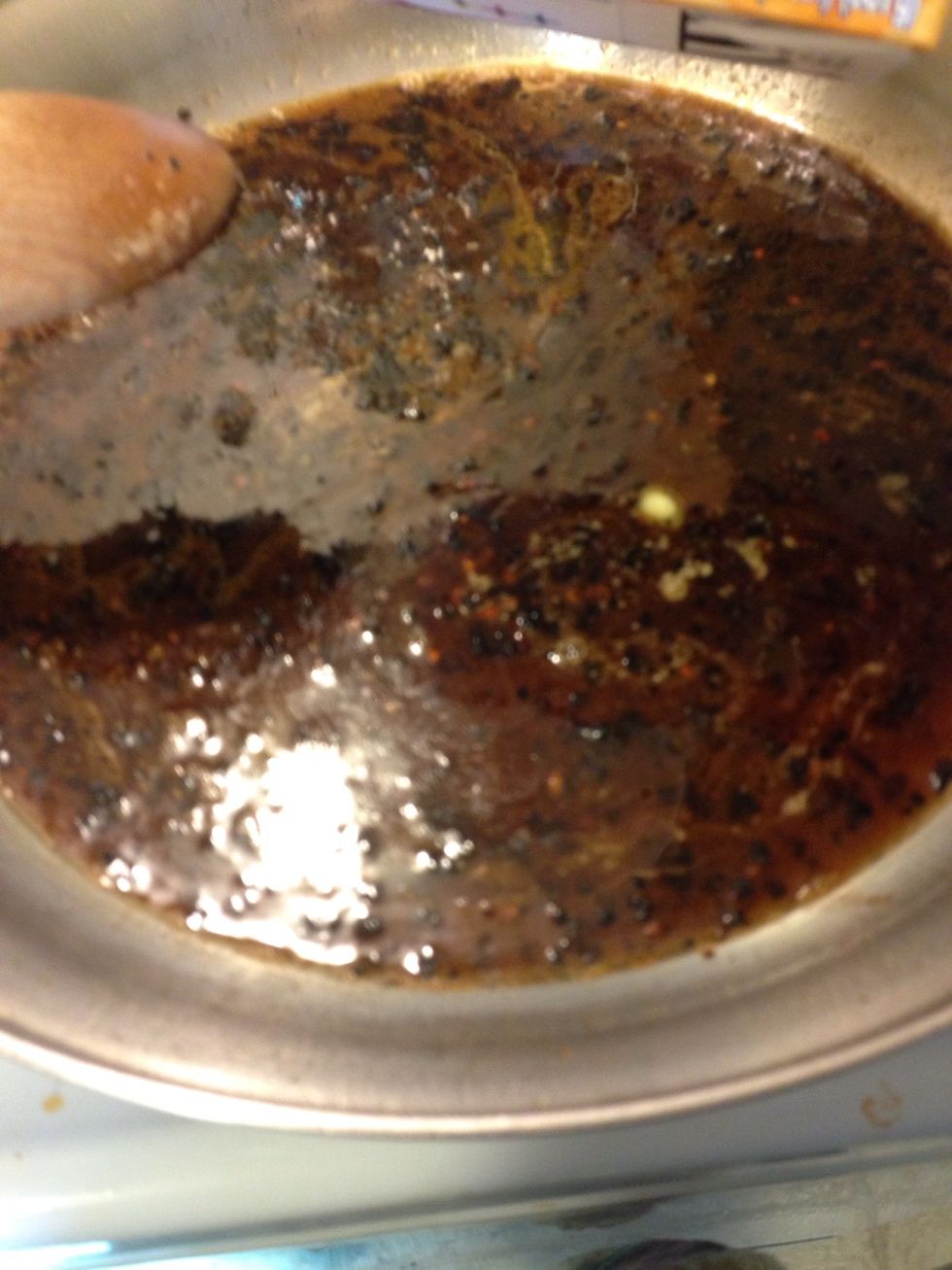 Let the stock reduce for about 2-3 minutes.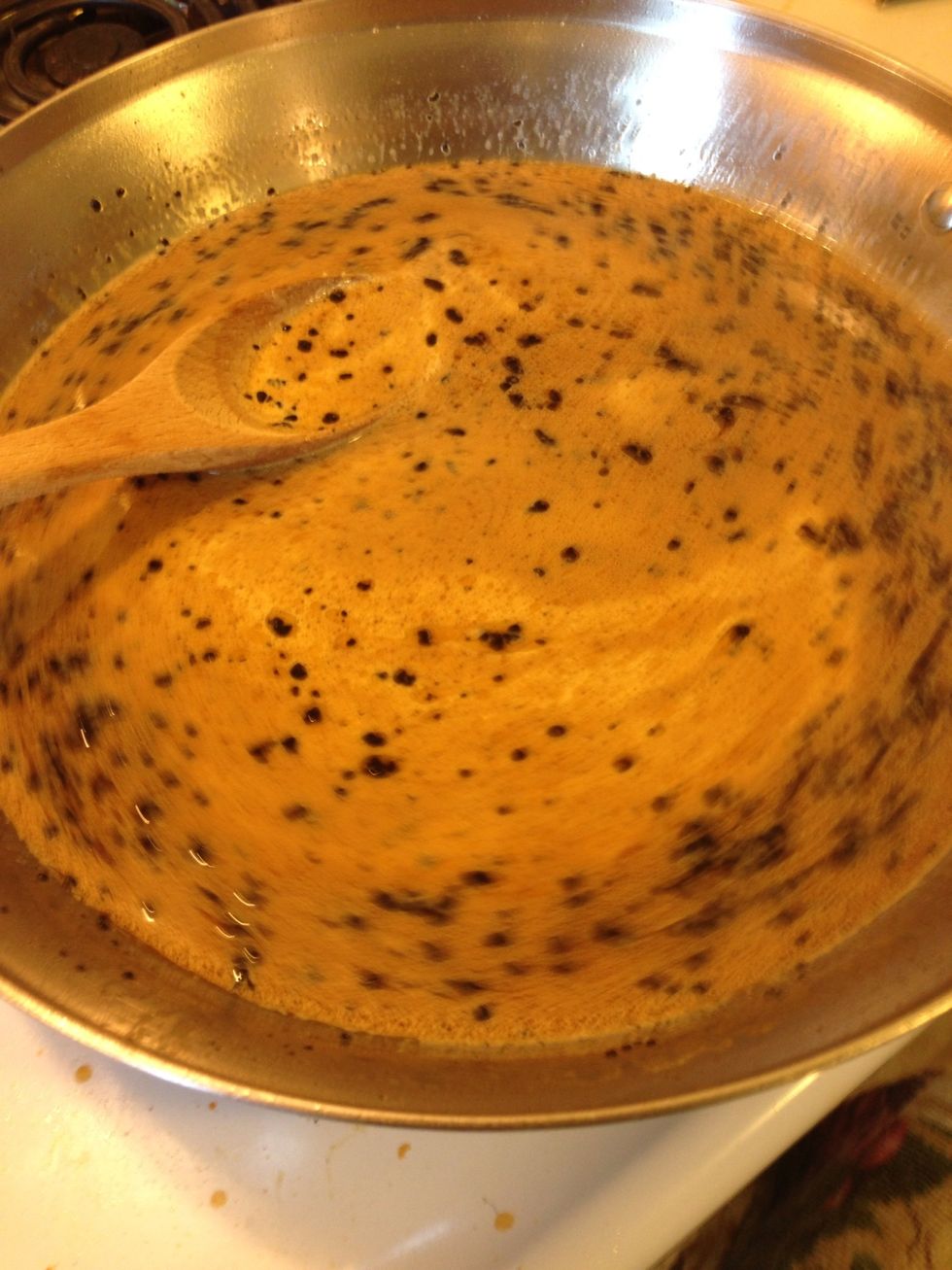 Mix the tablespoon of flour and cold water in a desperate dish and add that and the cream into the stock whisk well. And let cook and reduce another 3 minutes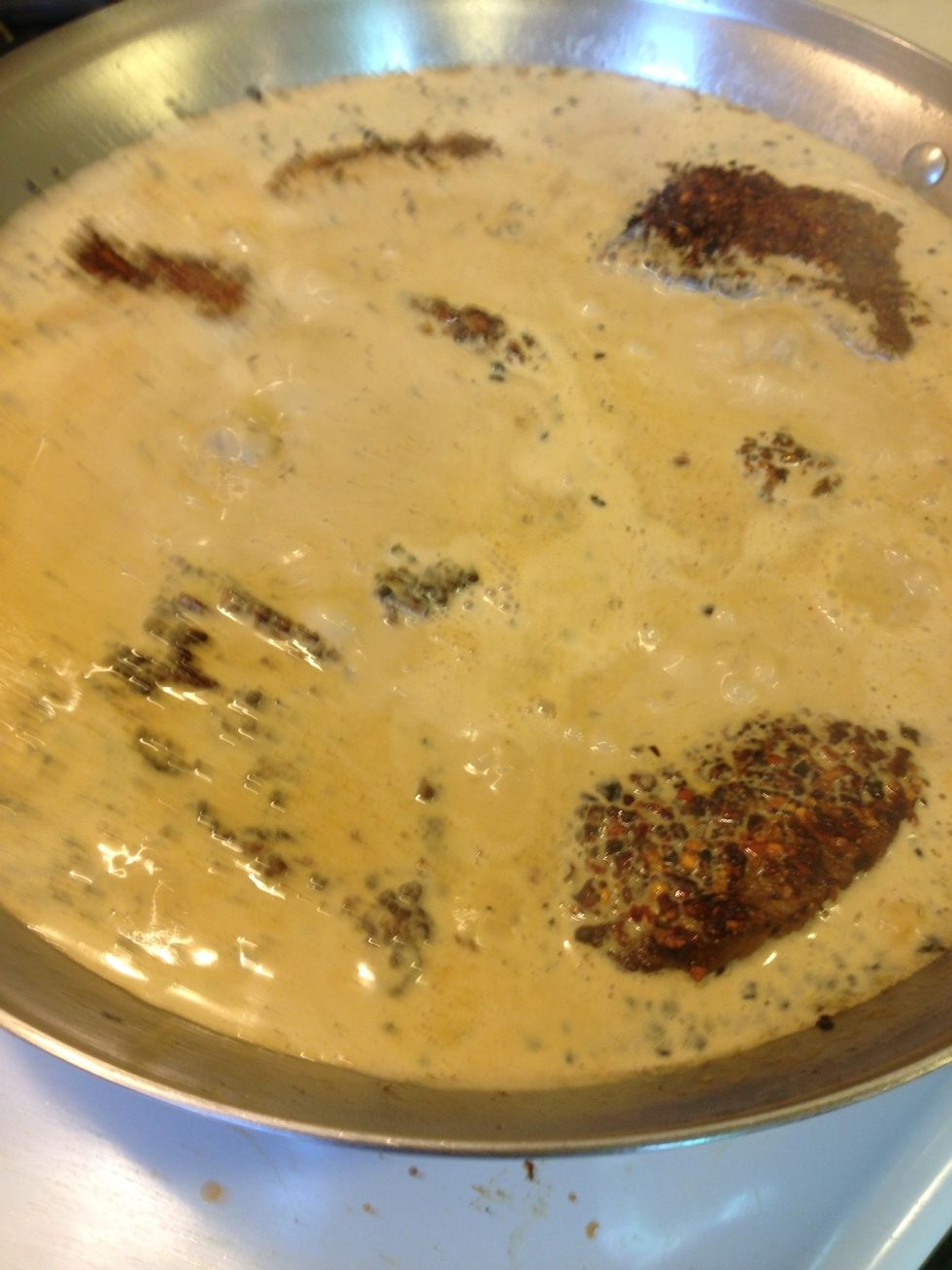 It's started to thicken now, and I tossed the steak in for only 1 minutes to reheat a bit before serving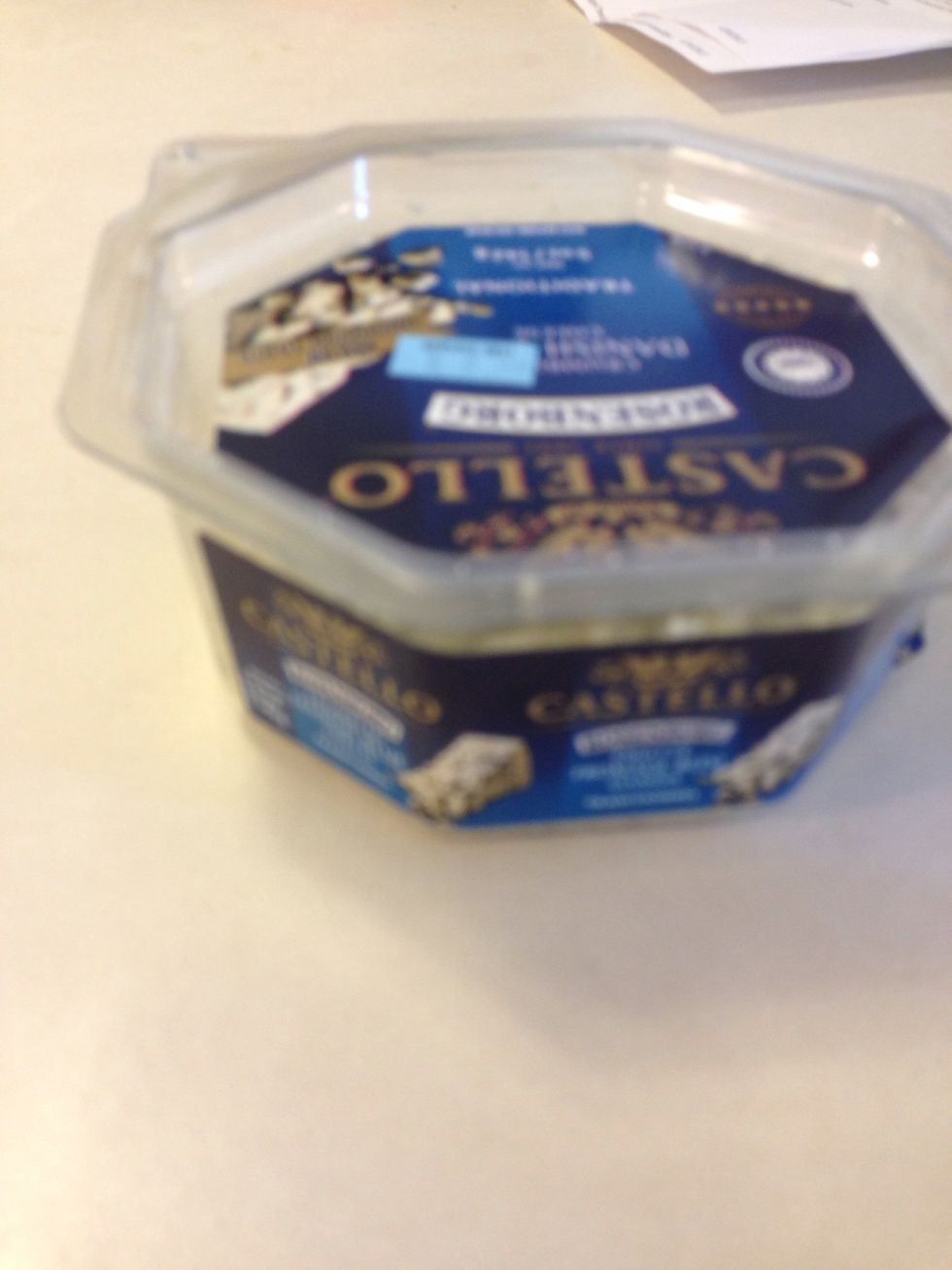 Once you pull the meat out of the sauce, add the blue cheese and which until it melts. Another 1-2 Minutes
Look at the veg as I pulled them from the oven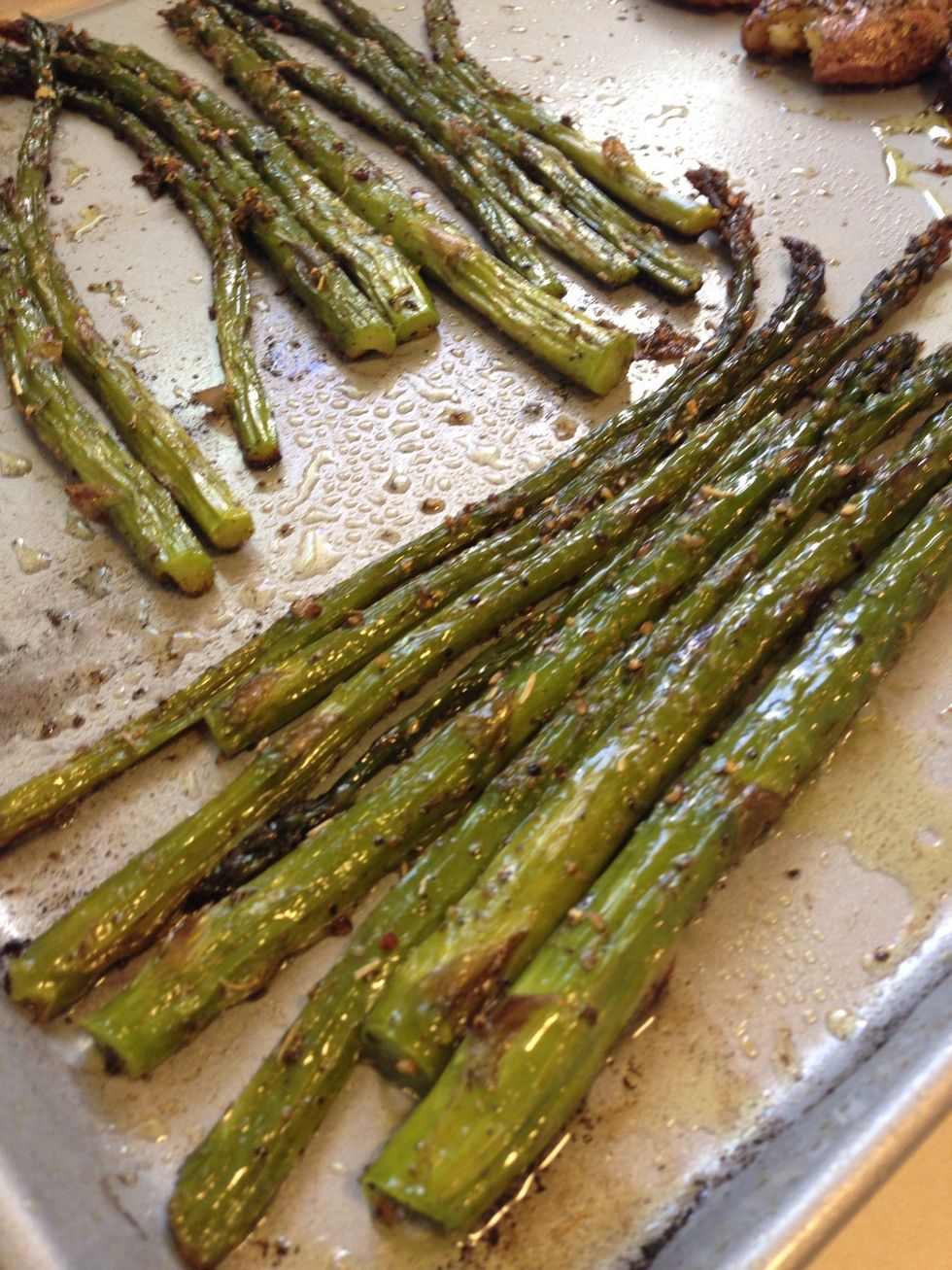 More veg
Plate up! Potatoes, the steak and then lay the asparagus on top. Sauce on top ad let it run down, then around the plate
The cooking times I used gave medium rare. If you want it to a medium, add about 2 minutes when first pan searing them. Enjoy! Check my other guides! Also on Facebook the love of culinary creations
2 pounds steak f your choice. I used some tritip
Steak seasoning
Salt and pepper
Olive oil
Small bag baby potatoes about 15-20
Italian seasoning
Olive oil
Salt and pepper
Bunch of asparagus bottoms trimmed
Italian seasoning
Salt and pepper
1.5-2 cups beef stock
1-1.5 cups heavy cream
2 tablespoons butter
1/2-3/4 cup blue cheese crumbles
About a tablespoon of pepper cracked
1 tablespoon flour and I tablespoon water cold
Jerome Moss
I am in the U.S. Navy, and I love to cook, I plan on retiring and opening my own restaurant. Please Enjoy my guides and thanks to everyone who shares theirs!