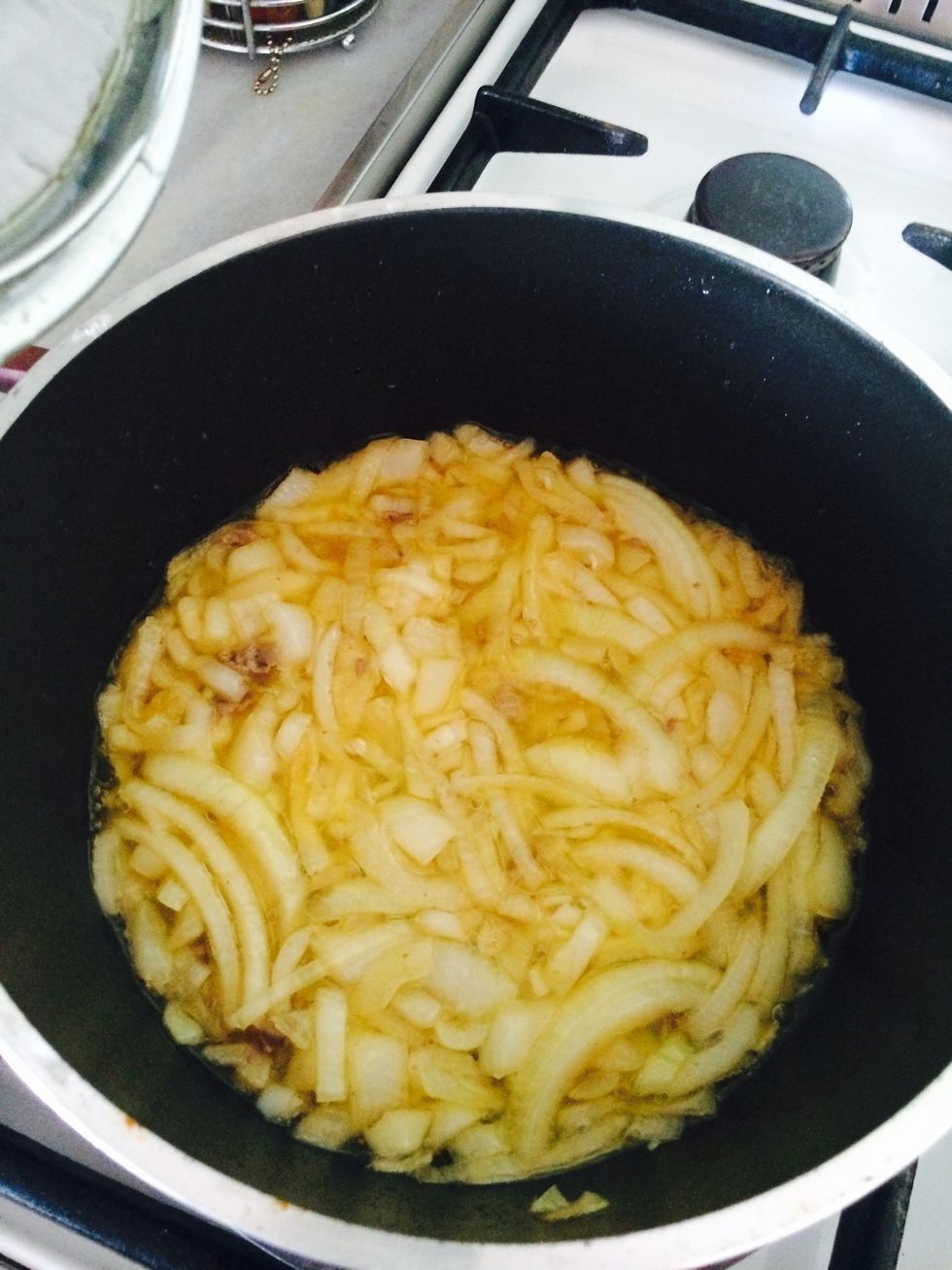 Slice onions and cook in oil and butter till tender
Season steak with salt and pepper on both sides.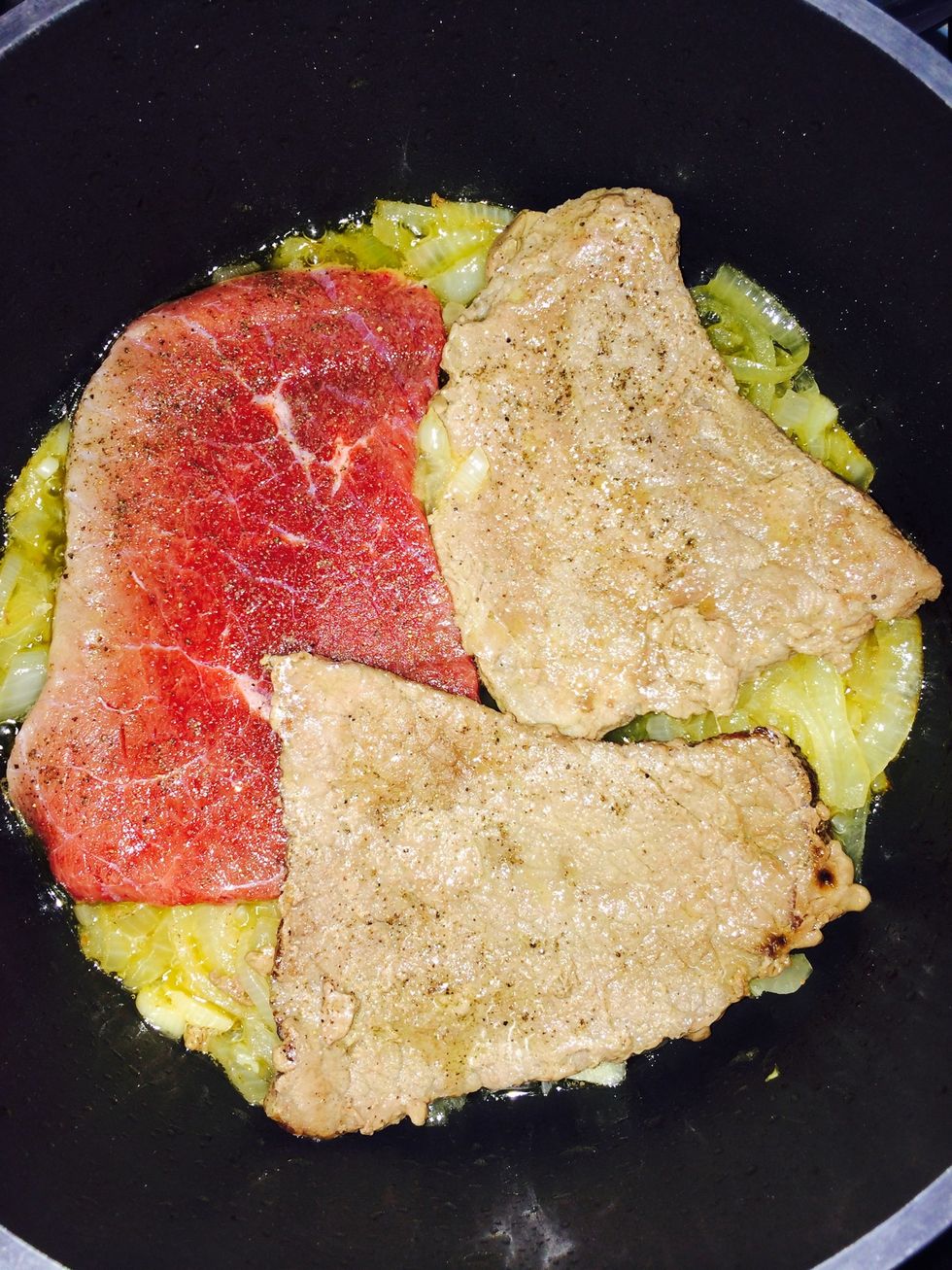 After onions are cooked and tender top the onions with the steaks and cover. Excuse the two cooked steaks. Misunderstanding with mom. 😂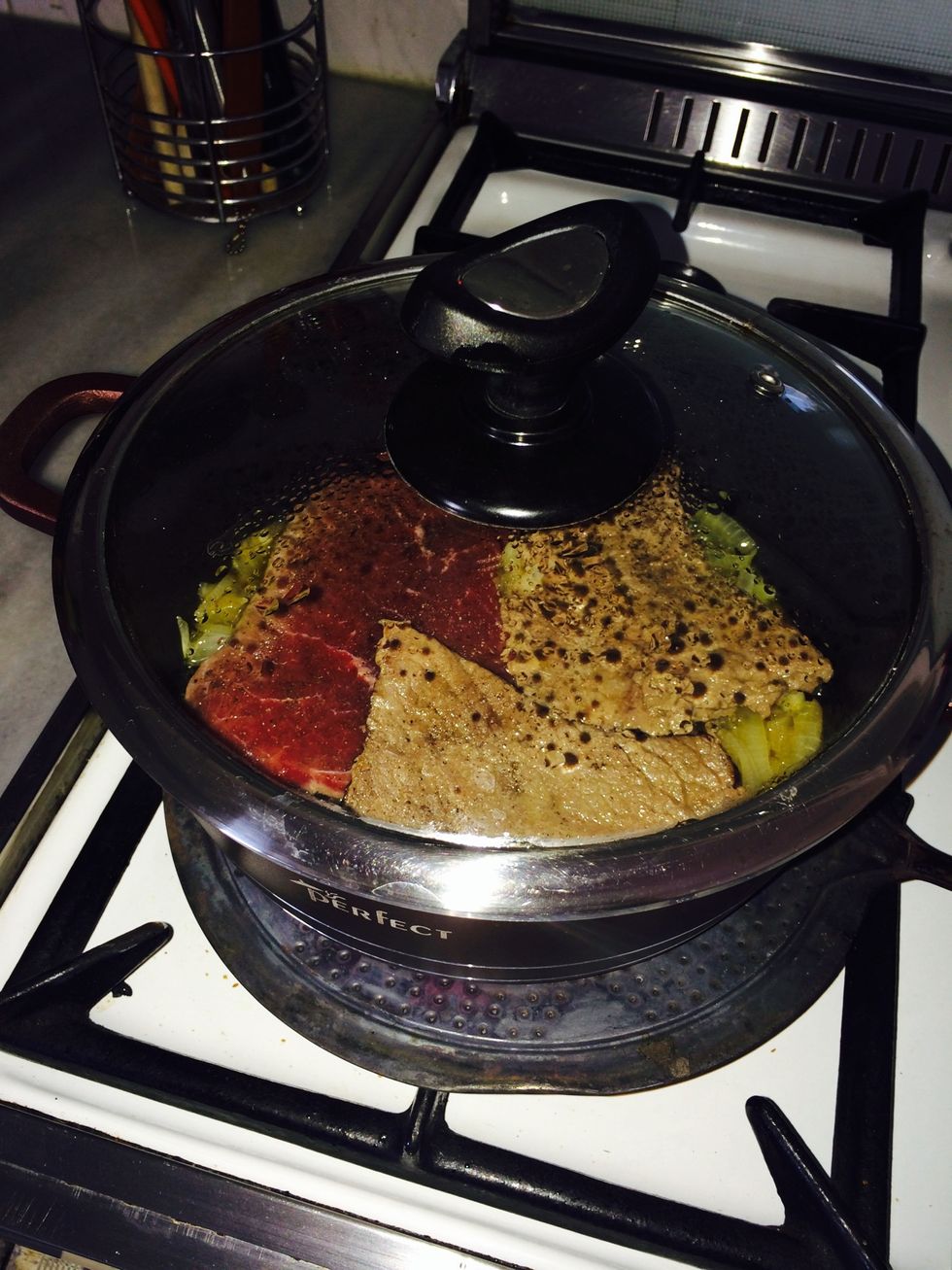 Cover and lower heat and let cook for 40 min.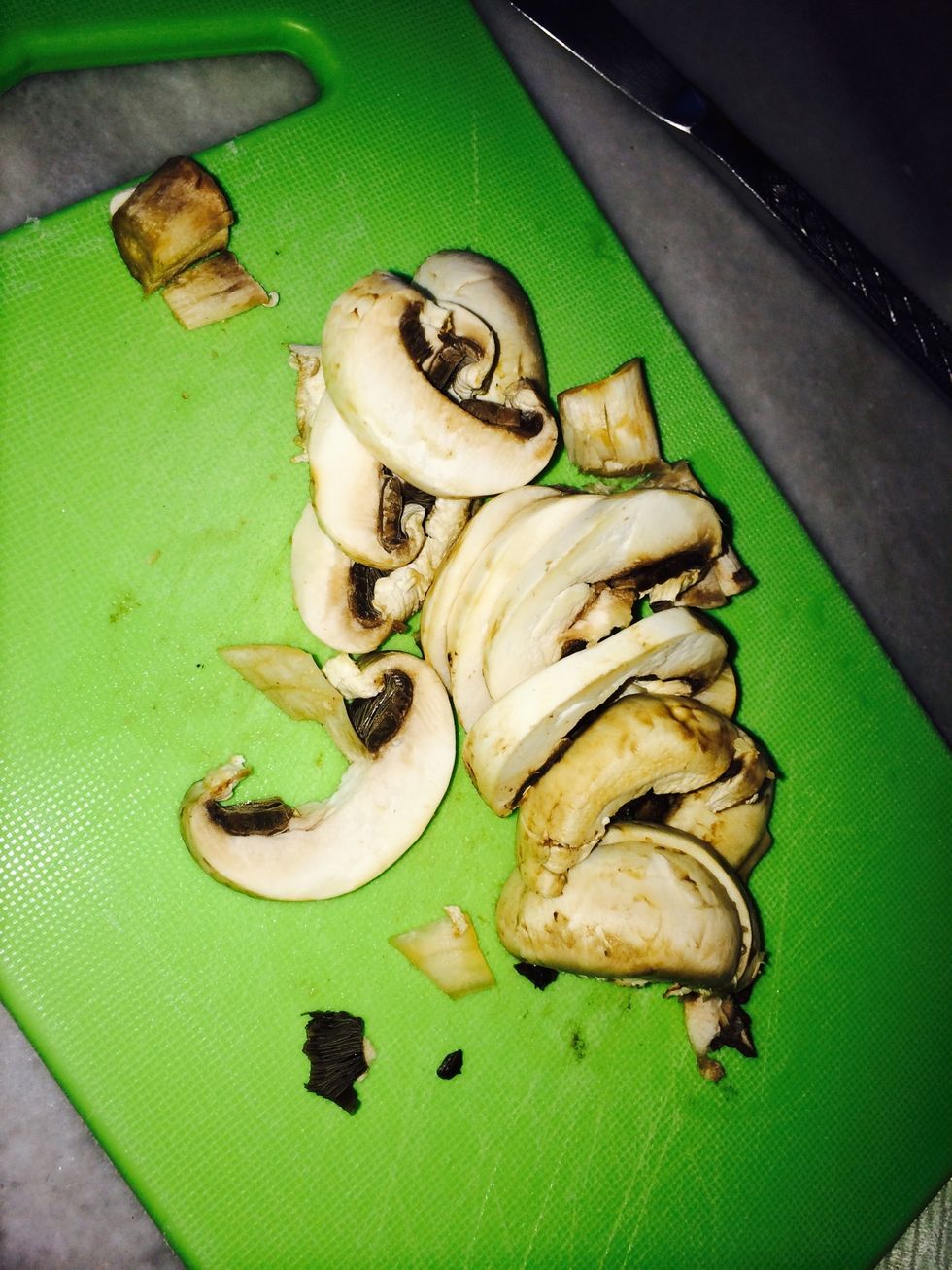 Cut mushrooms and add them to the white sauce. Regular good old bachamel sauce. Nothing special.
The good old bachamel sauce.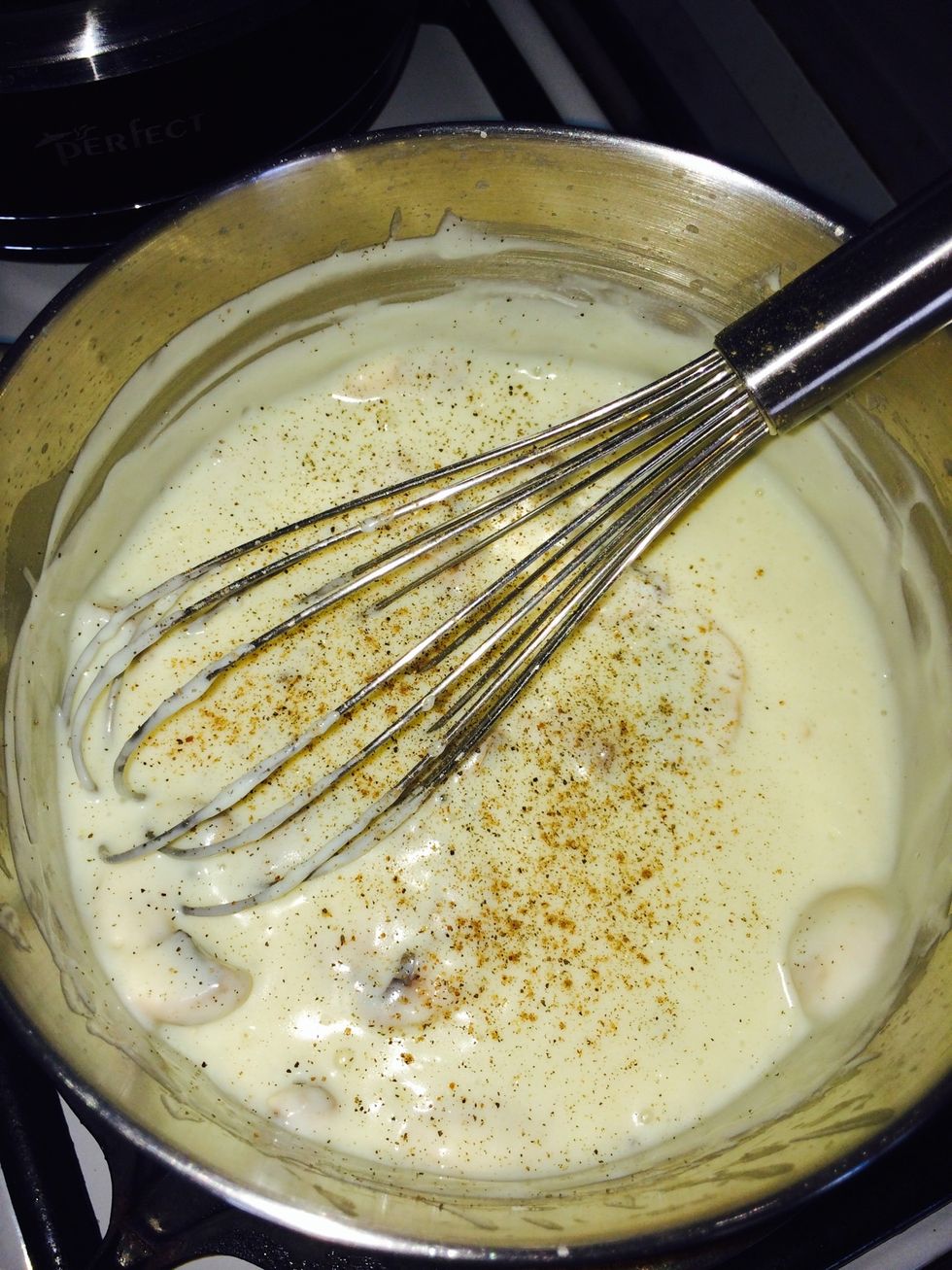 Add nutmeg at the end. Stir. Turn off heat.
This is the result of the steak after it has been cooking on the onions.
Slice your potatoes. I sliced them thin cause that's how I like them so knock yourself out with the way you like them.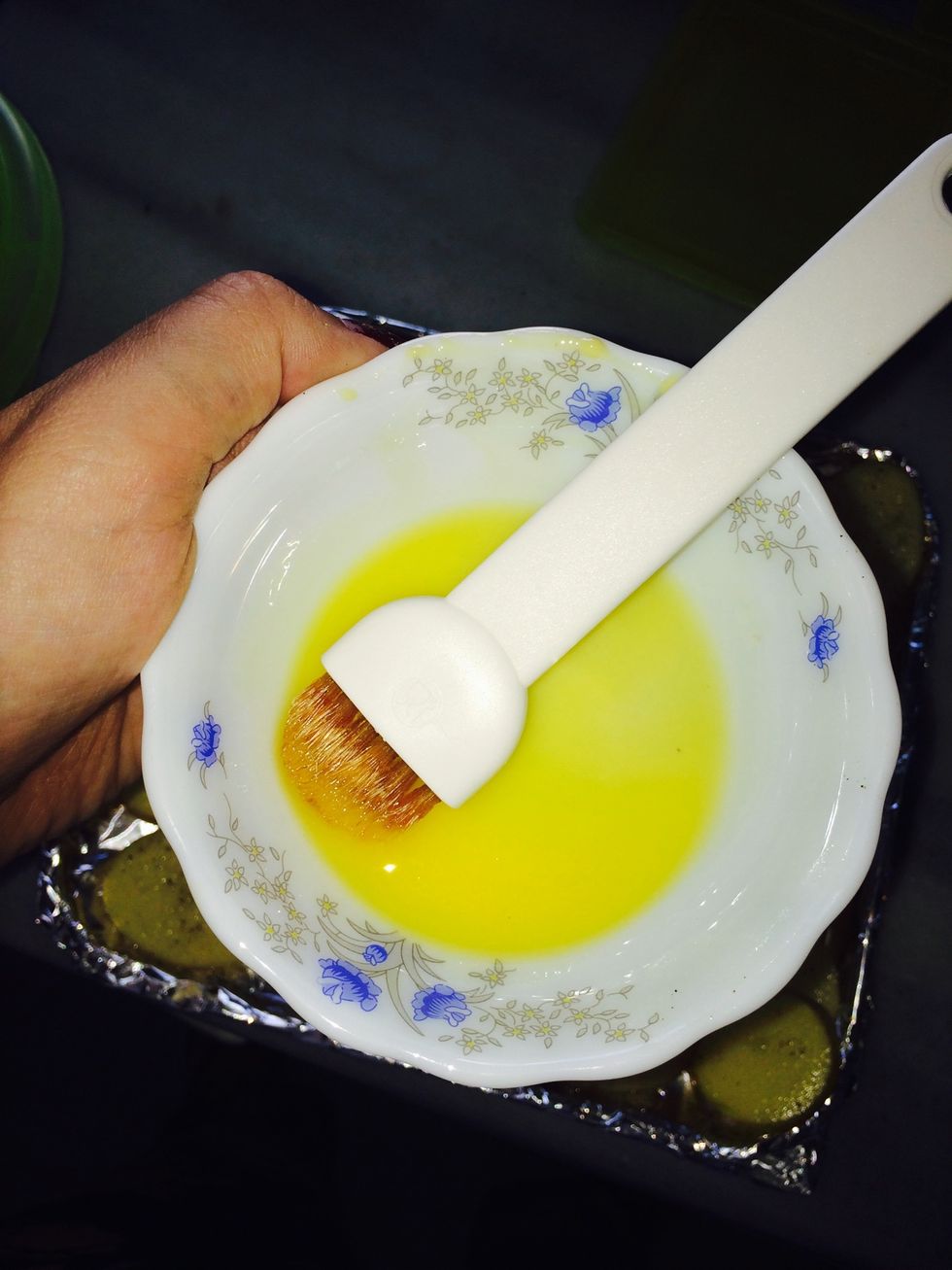 Dissolve butter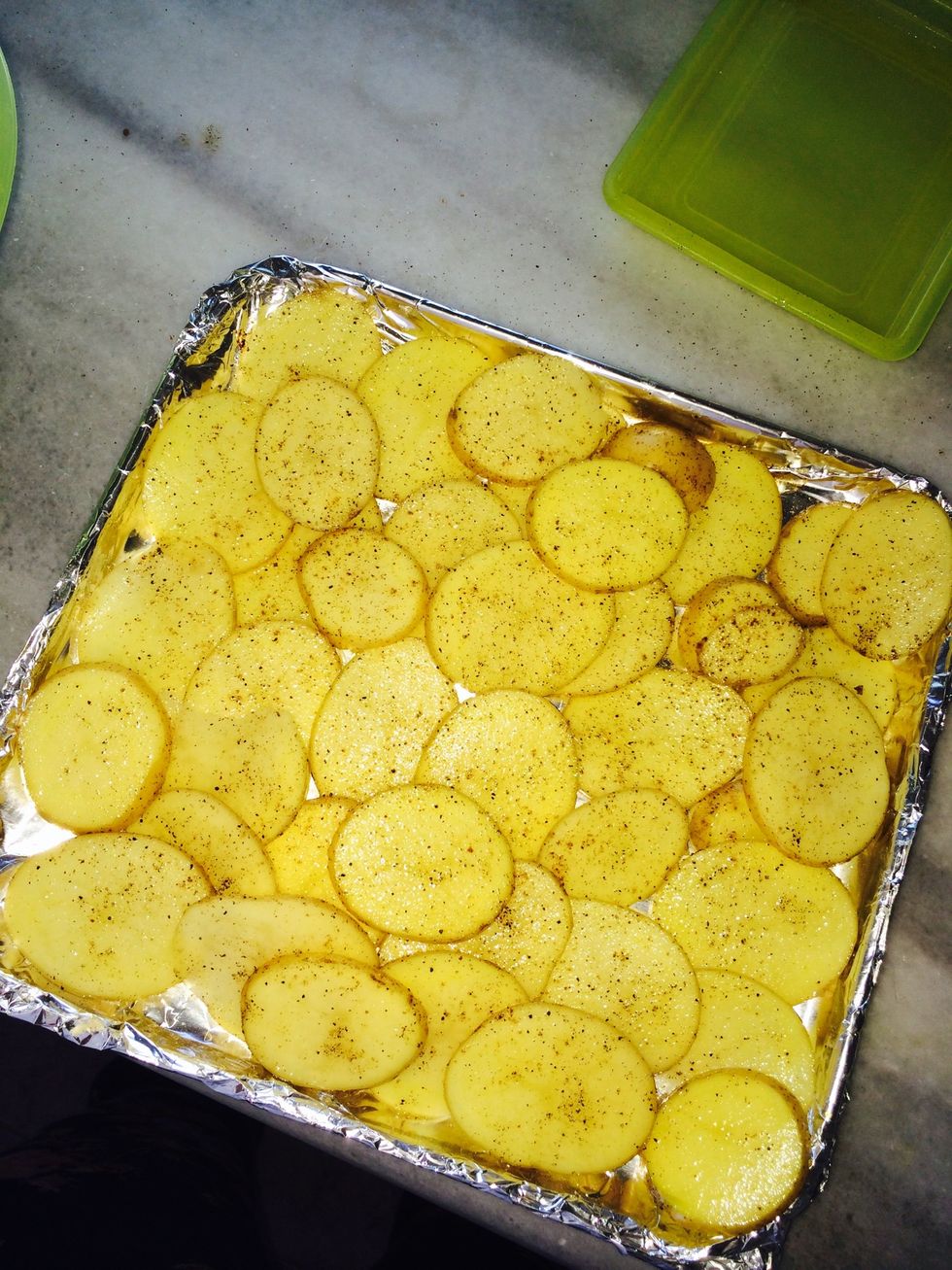 Sprinkle potatoes with salt,pepper and nutmeg then tap with butter.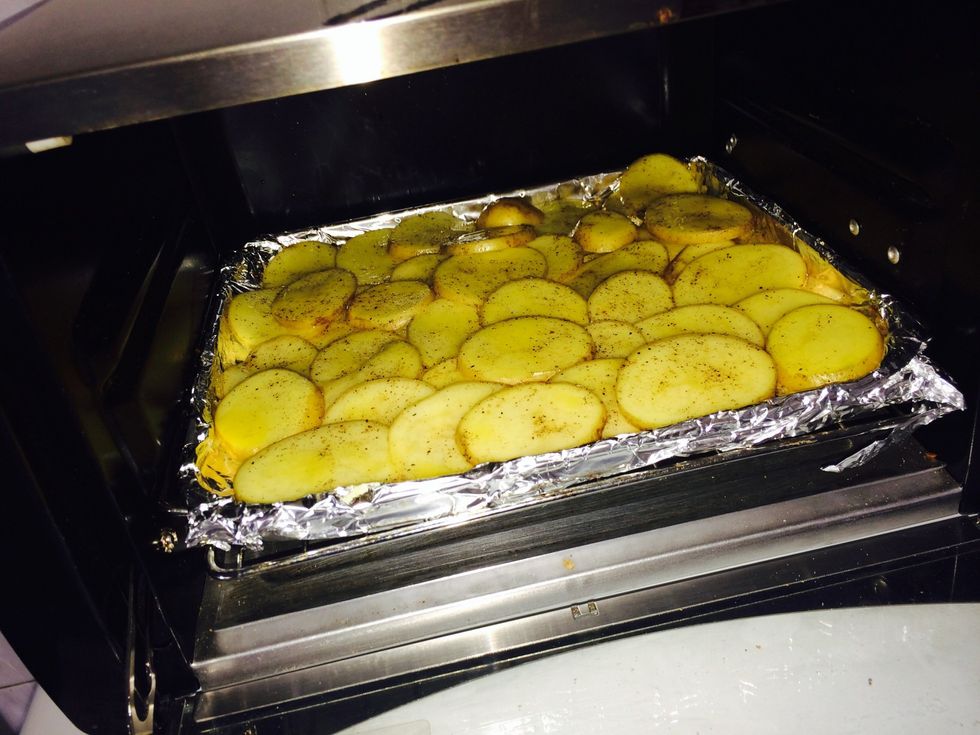 Put your potatoes in the oven till nice and crispy. I used our small oven. It's easier.
Steak. Onions. Potato and the fungi sauce and enjoy !!!! 😁😁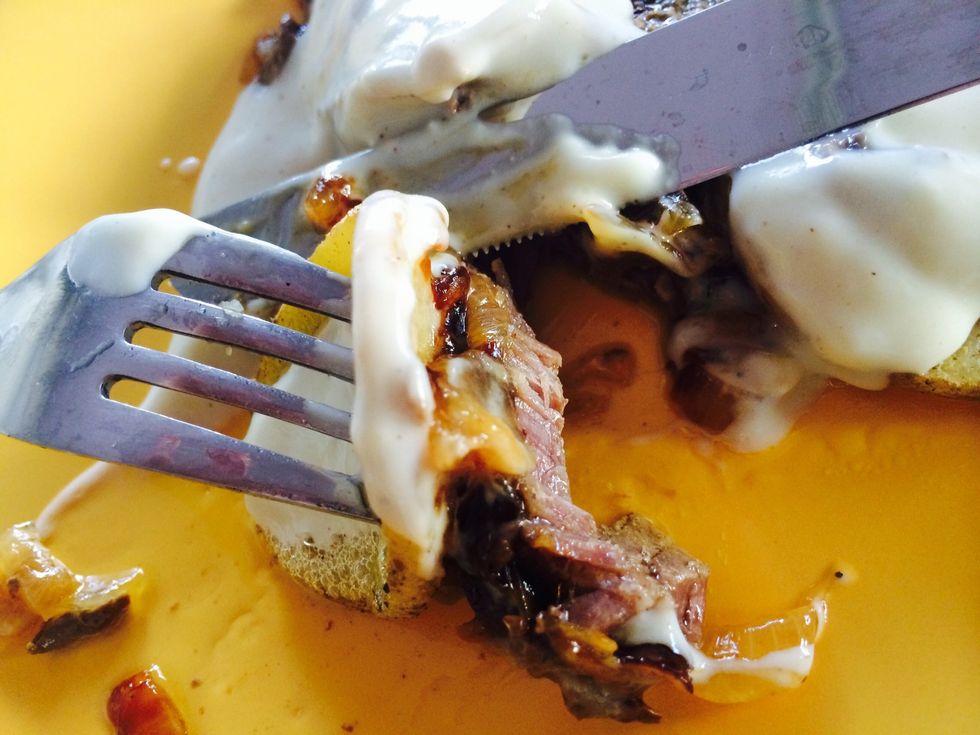 ❤️ voila
3.0 small steak
2.0 Potato
2.0 White onion
3.0 Mushrooms
1/2 Liter of milk
Butter
Flour
Salt and pepper
Nutmeg
Corn oil