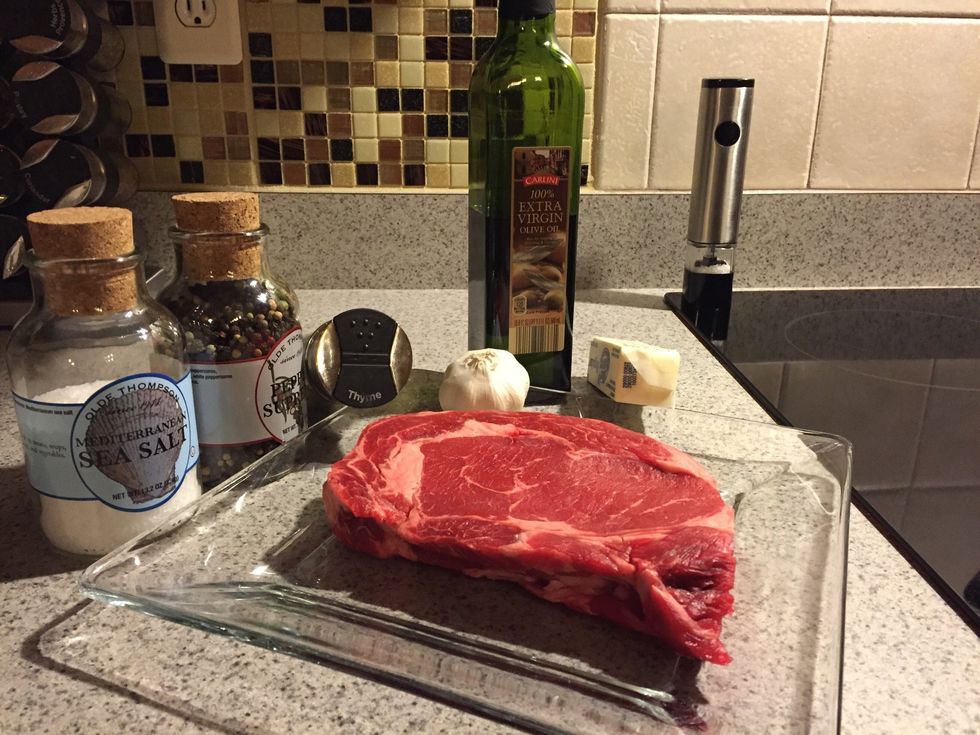 Gather the good stuff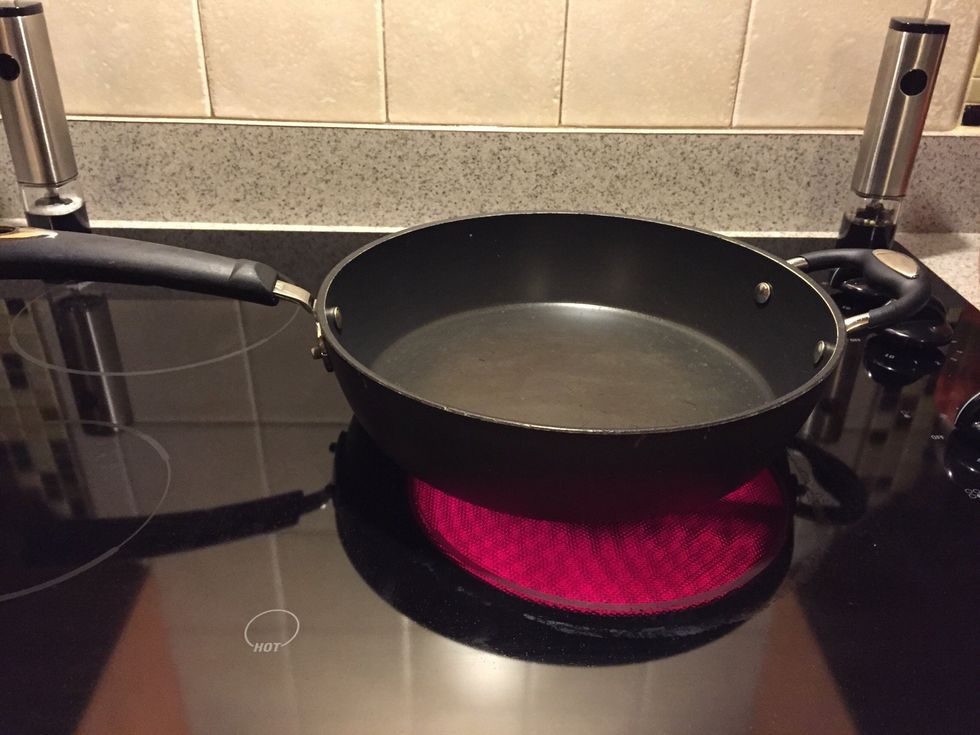 Heat your skillet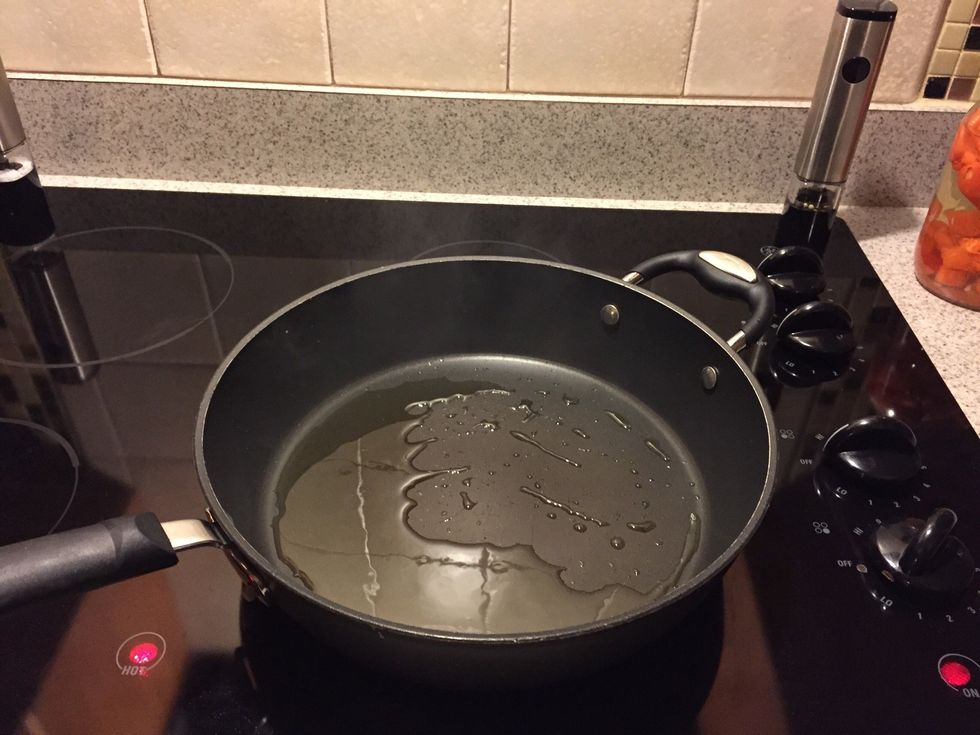 You want your skillet to be hot. This is a must, so make sure that you have a good, thick, quality, non stick skillet to get the job done. Add your oil.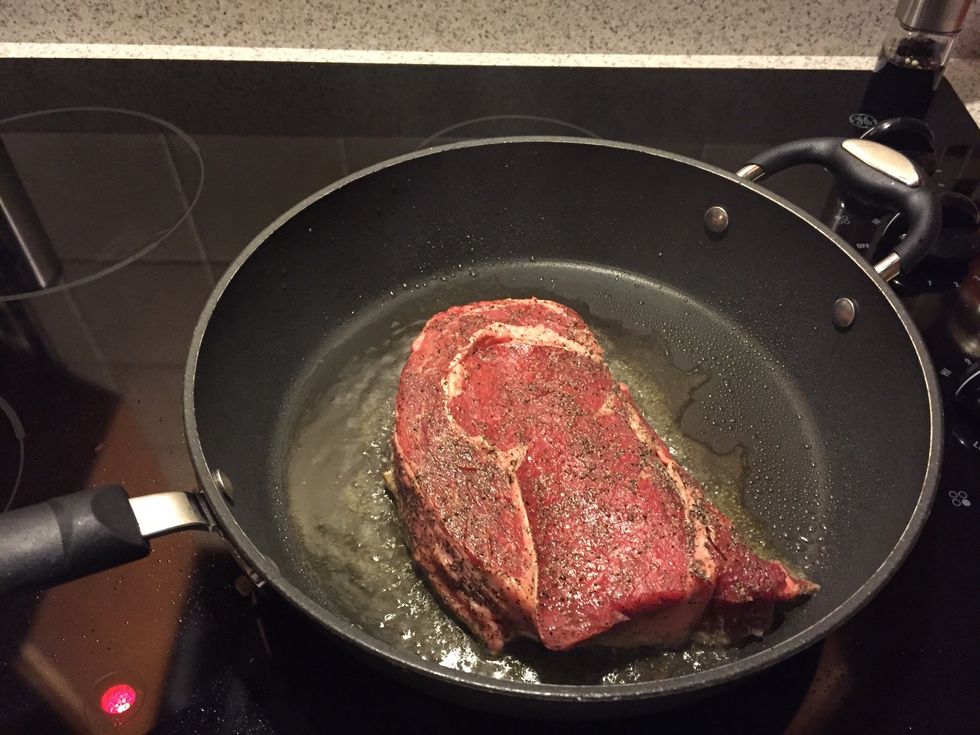 Rub your steak with salt and pepper. When you're done gently add your steak to that hot skillet.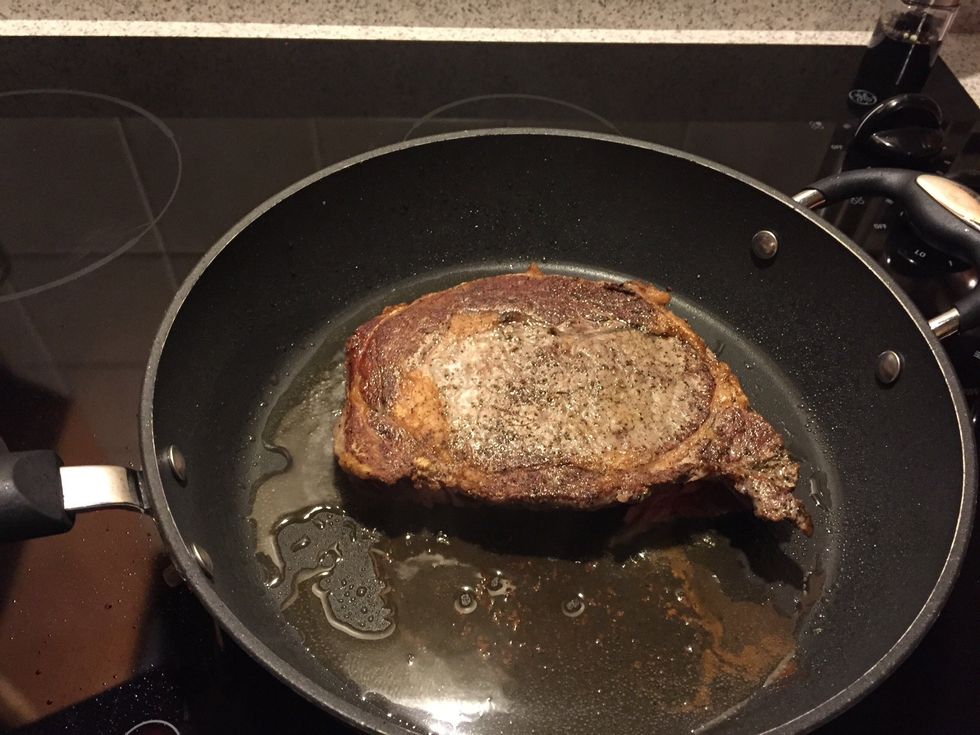 After the first minute, flip it. Then let it cook on the other side for one minute. Be sure to flip every 30 seconds for even cooking.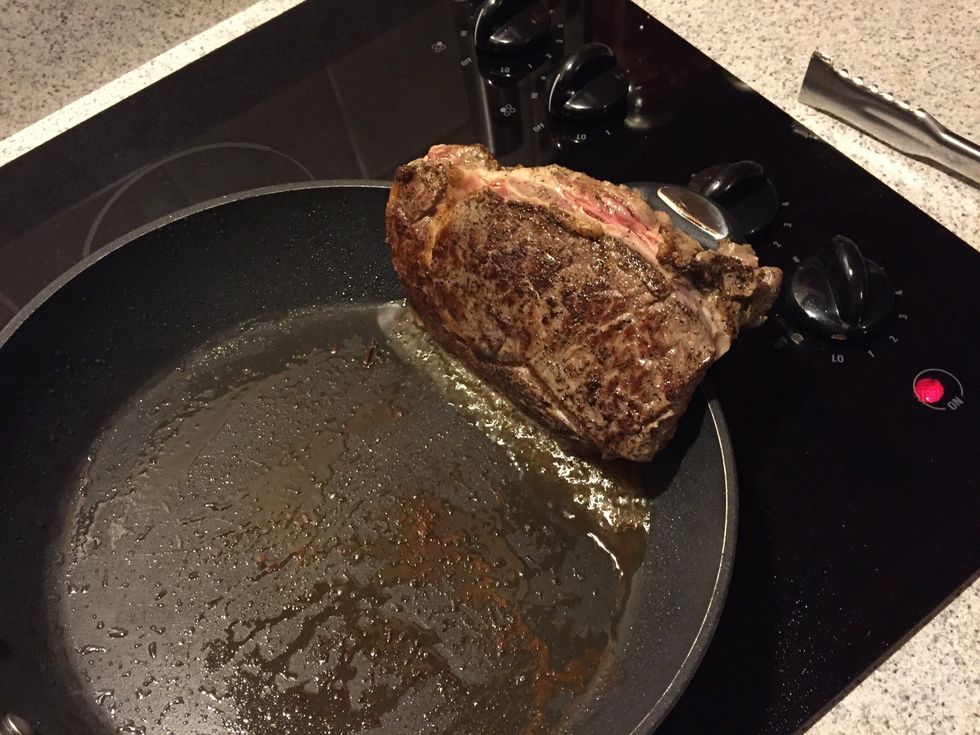 Render that FAT.
Add you butter, garlic cloves and thyme, based and flip.
It's been working hard. So let it rest a few minutes.
Dinner time. This ribeye is well, and will be shared with a parmesan spinach mushroom risotto, with a side salad.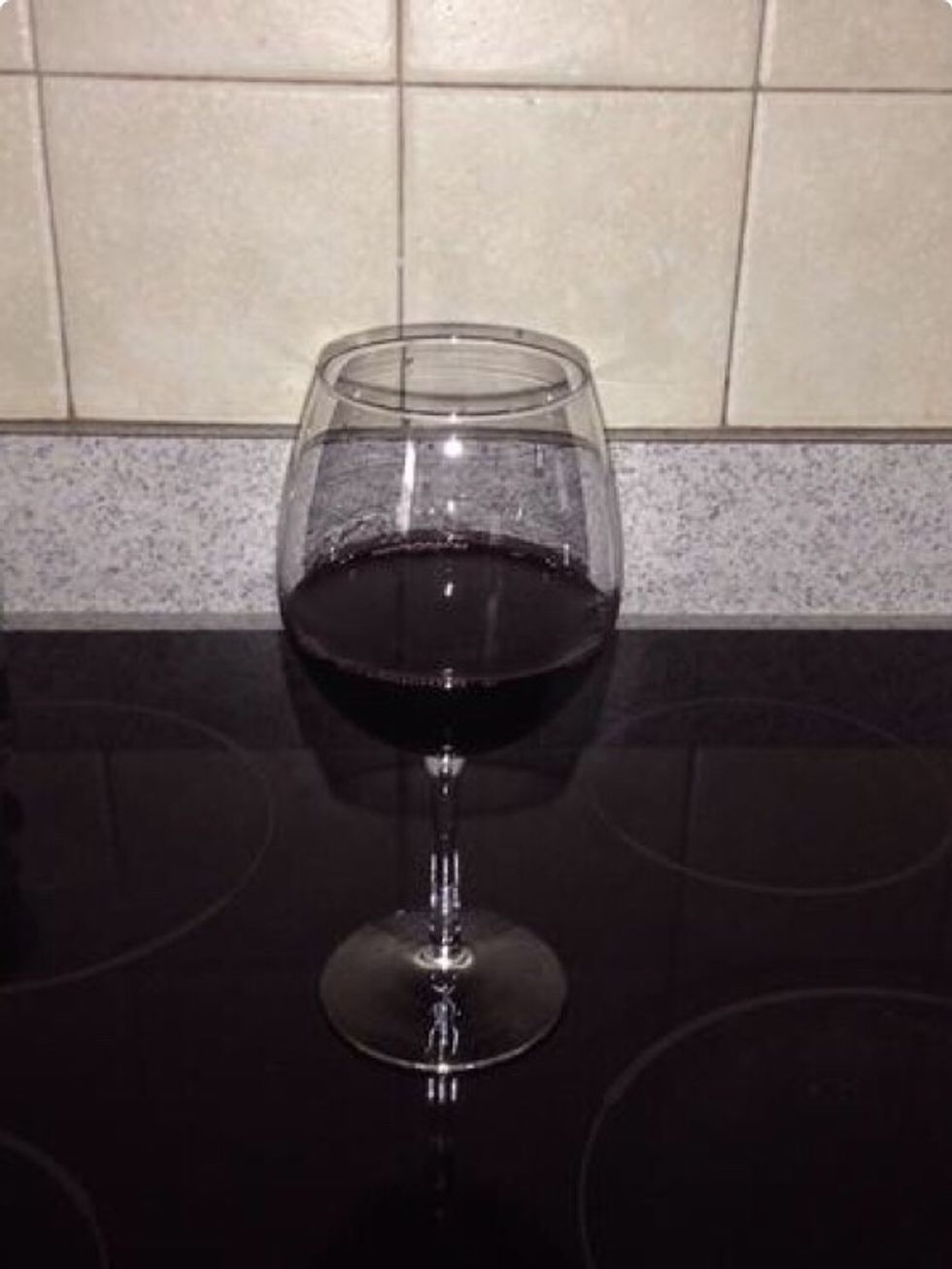 Oh, don't forget this.
Salt
Pepper
Garlic cloves
Thyme
Butter
Olive oil