Super easy, super healthy, and super delicious!!
46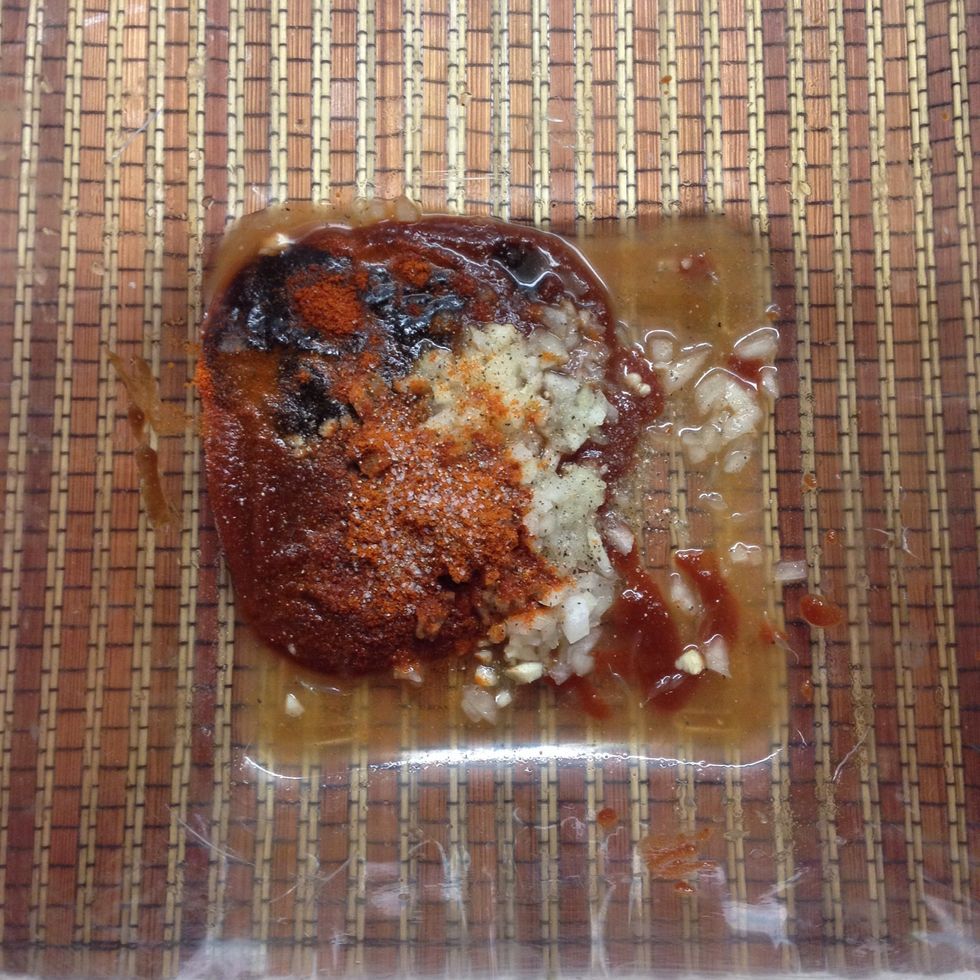 In a large bowl mix sriracha, oyster sauce, paprika, garlic, onion, and one squeezed lime..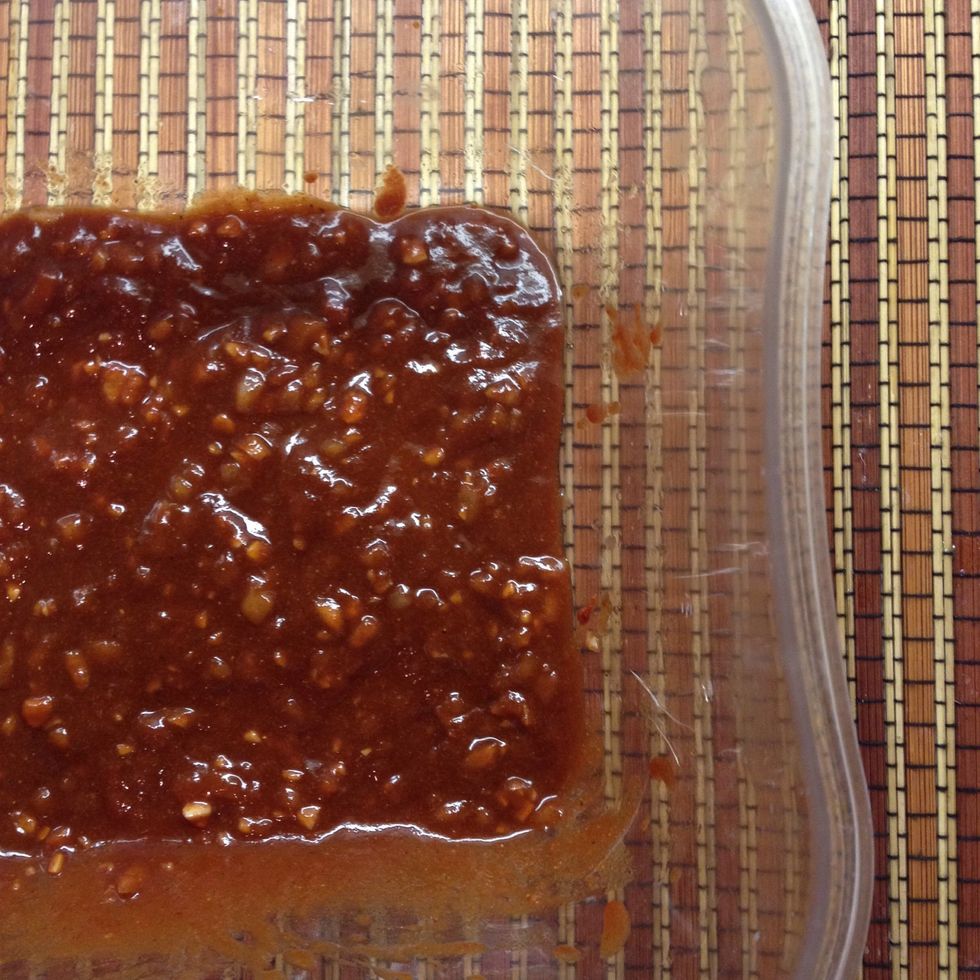 It should look like this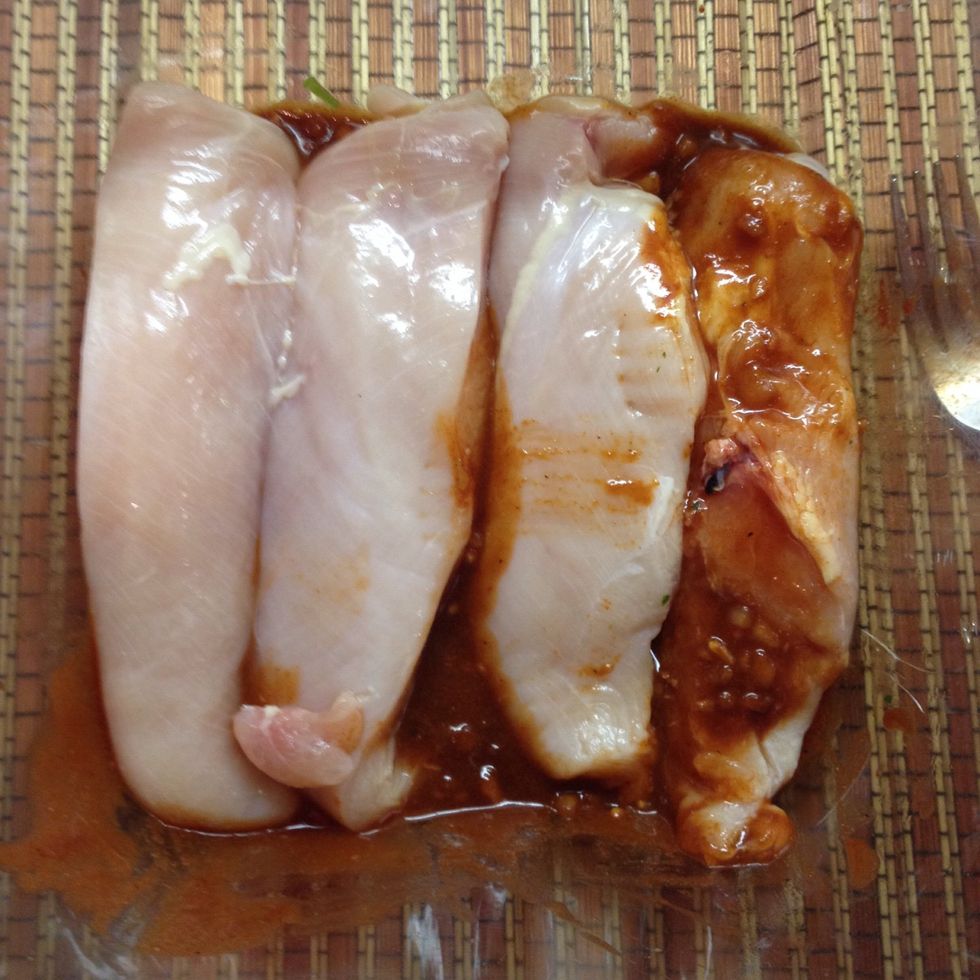 Place your chicken in and toss, let sit while we move on to our salad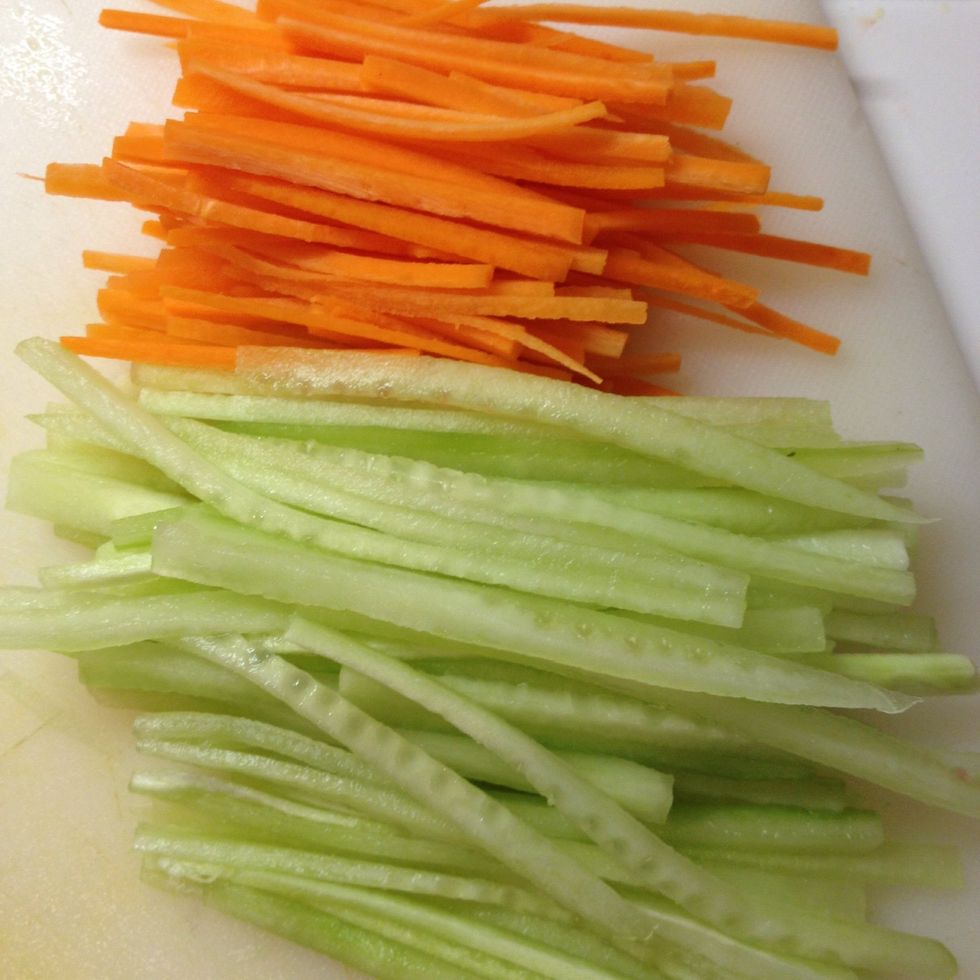 Julienne one carrot and one cucumber
Chop, mince, and slice your tomato, cilantro, and green onion.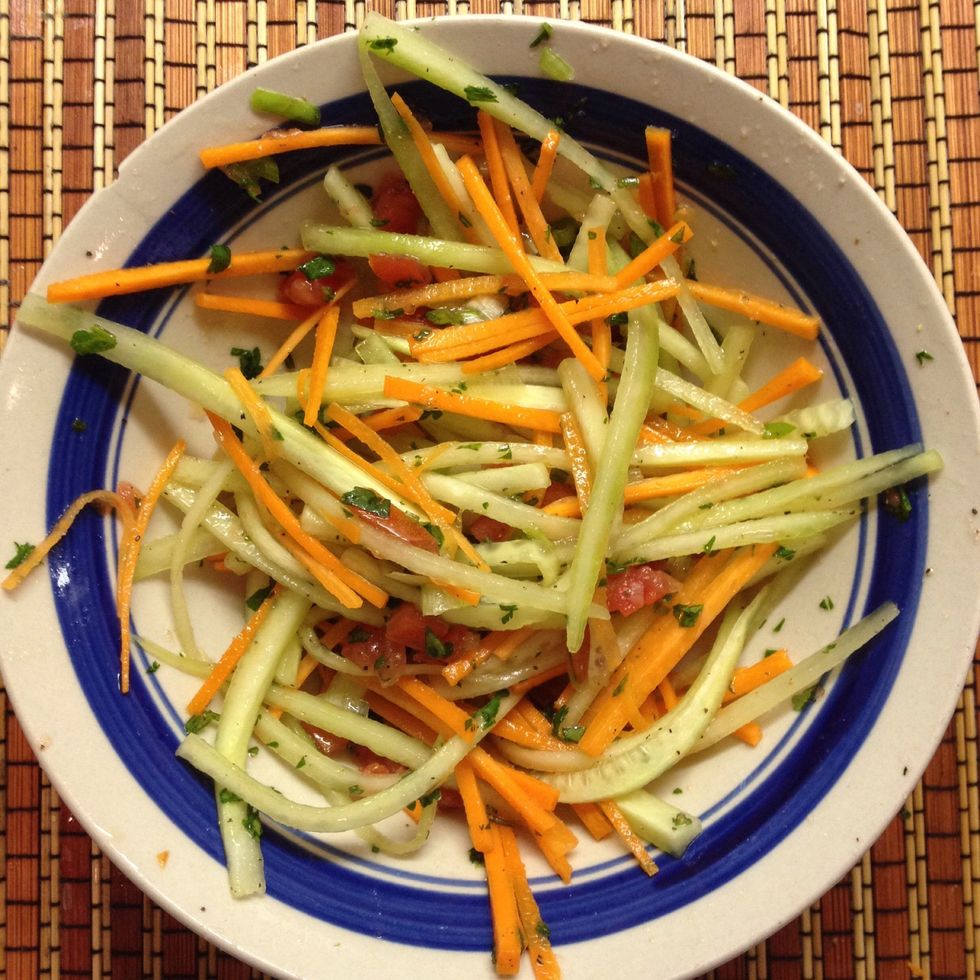 Combine all in one bowl, add a pinch of salt and pepper and a half of lime. Cover and set in fridge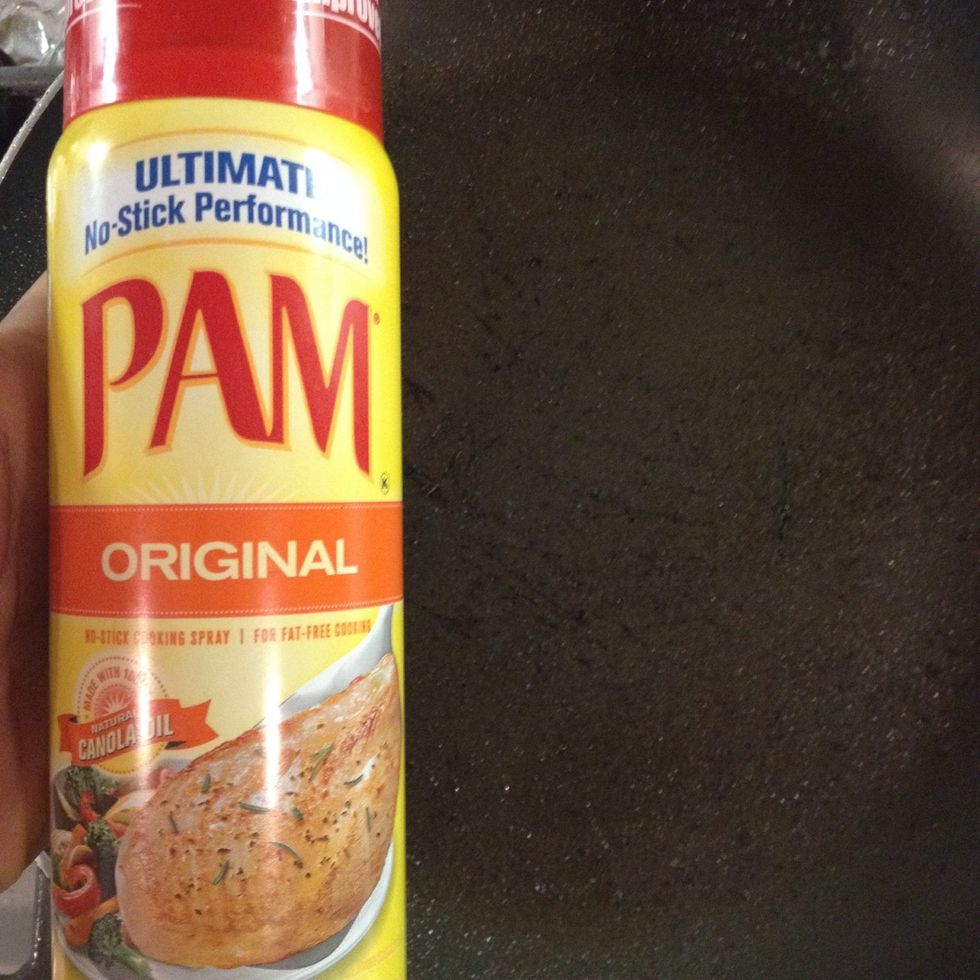 Get a pan ready (med heat) and spray a think coat of Pam or olive oil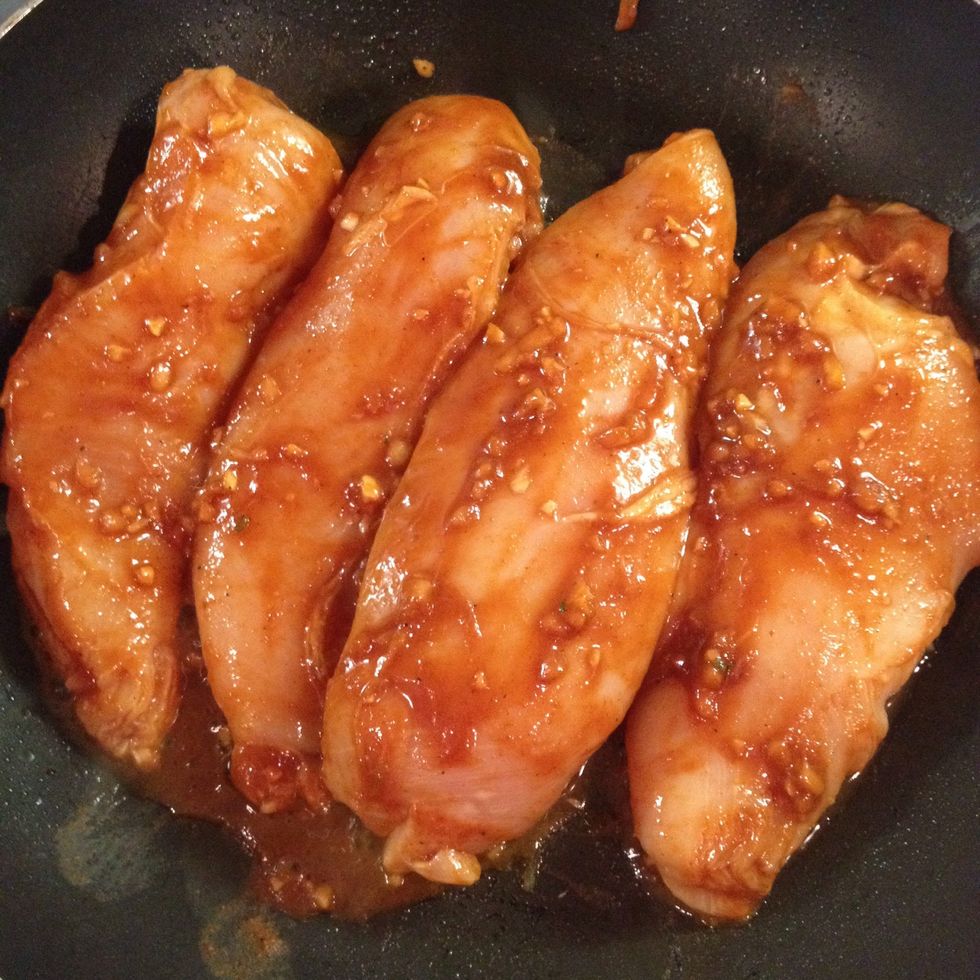 Lay your chicken down..any left over sauce can be poured over the chicken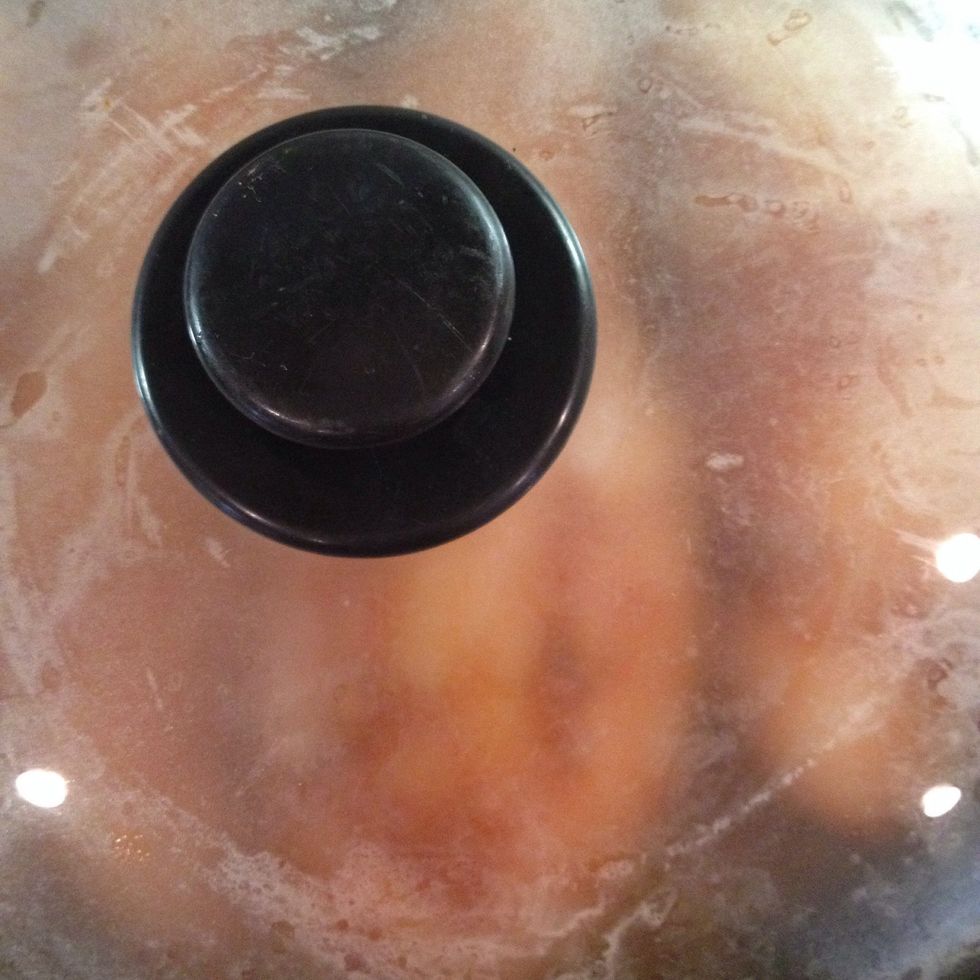 Cover and cook on med heat for 30-40 min (mid way turn your chicken over)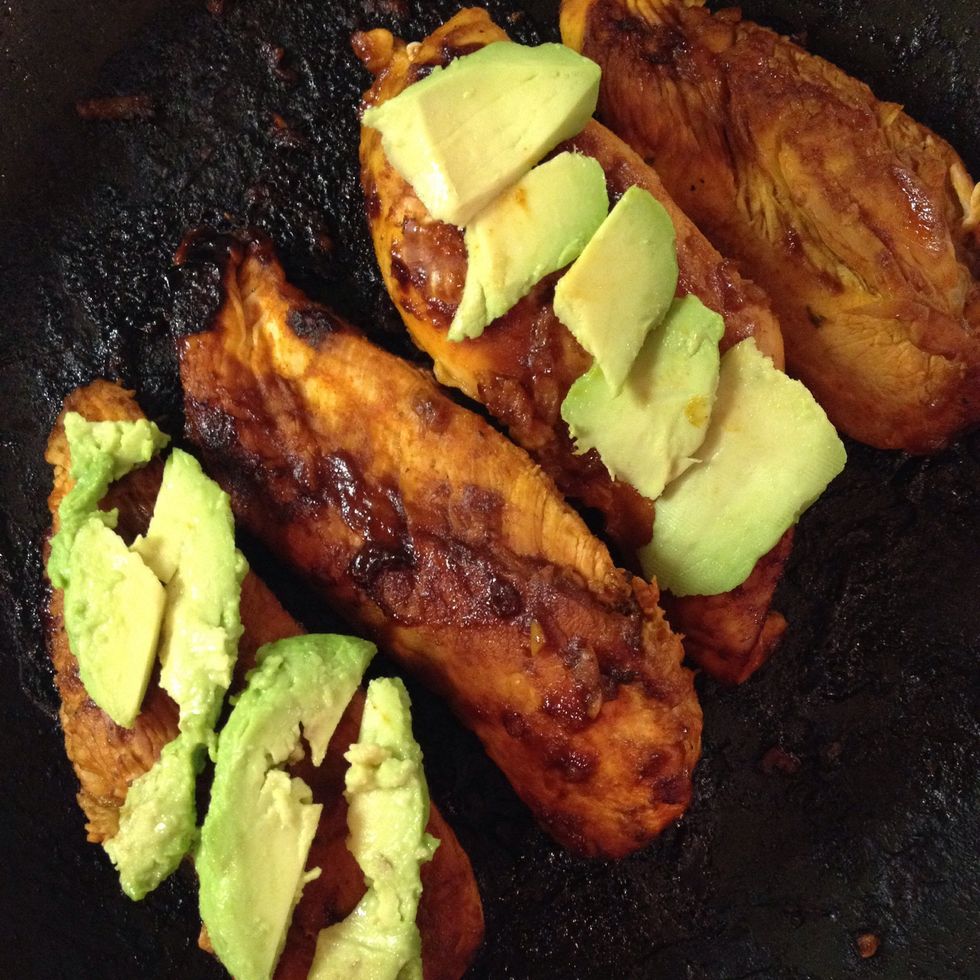 Once they are done I like to place my avocado and cover for another 5 mins. Once done..it's time to plate!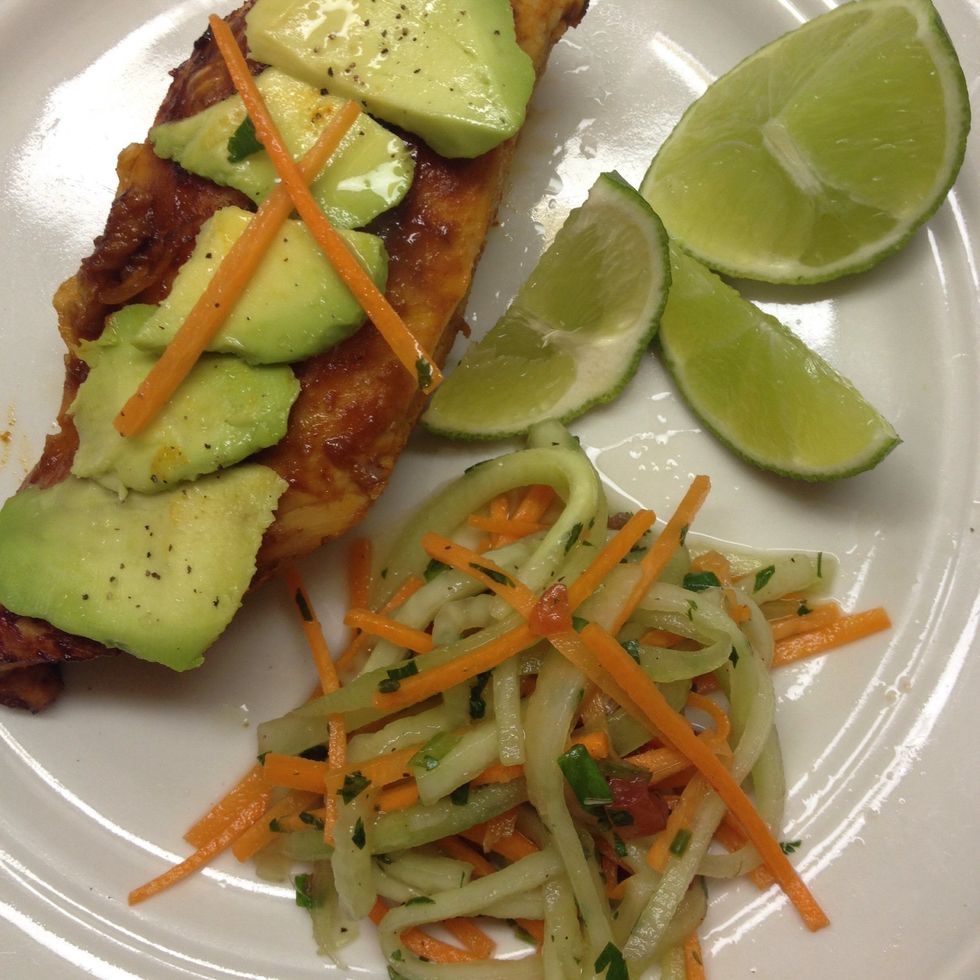 Enjoy!!!
Skinless boneless chicken breast
1 tbs minced garlic
2 tbs minced onion
1 sliced green onion
2 tbs minced cilantro
1 julienned carrot
1 julienned cucumber
2 limes
Salt and pepper
2 tsp paprika
2 tbs sriracha
1 1/2 tbs oyster sauce
1 avocado