Squash blossoms do not last long once they are picked. Keep them refrigerated and use immediately.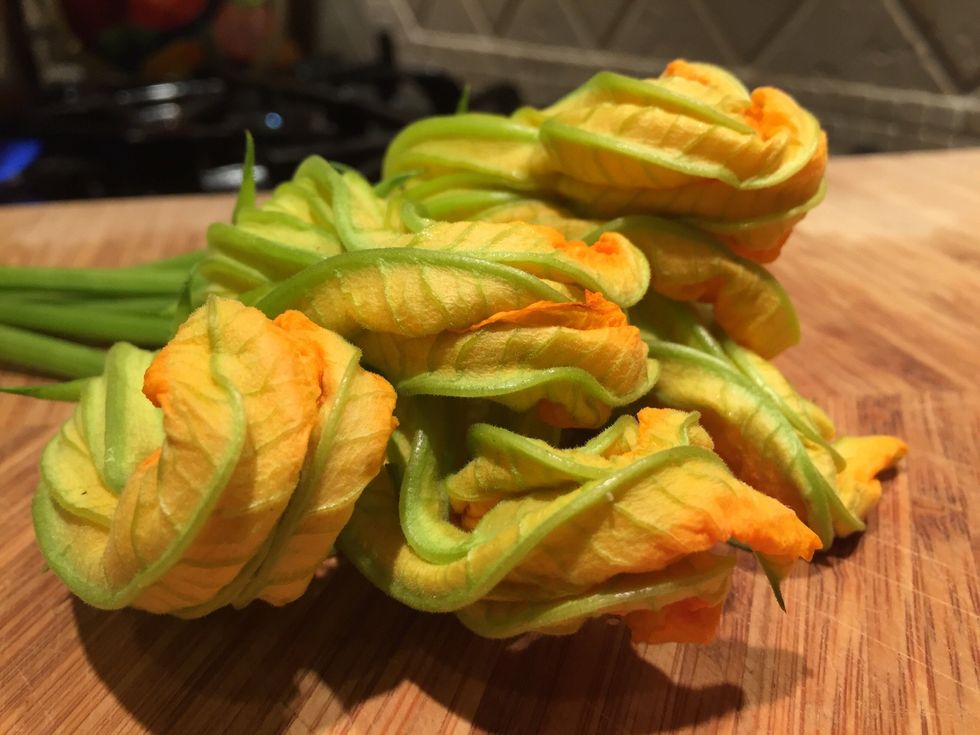 They are as delicate as they are beautiful. They just may become your new addiction.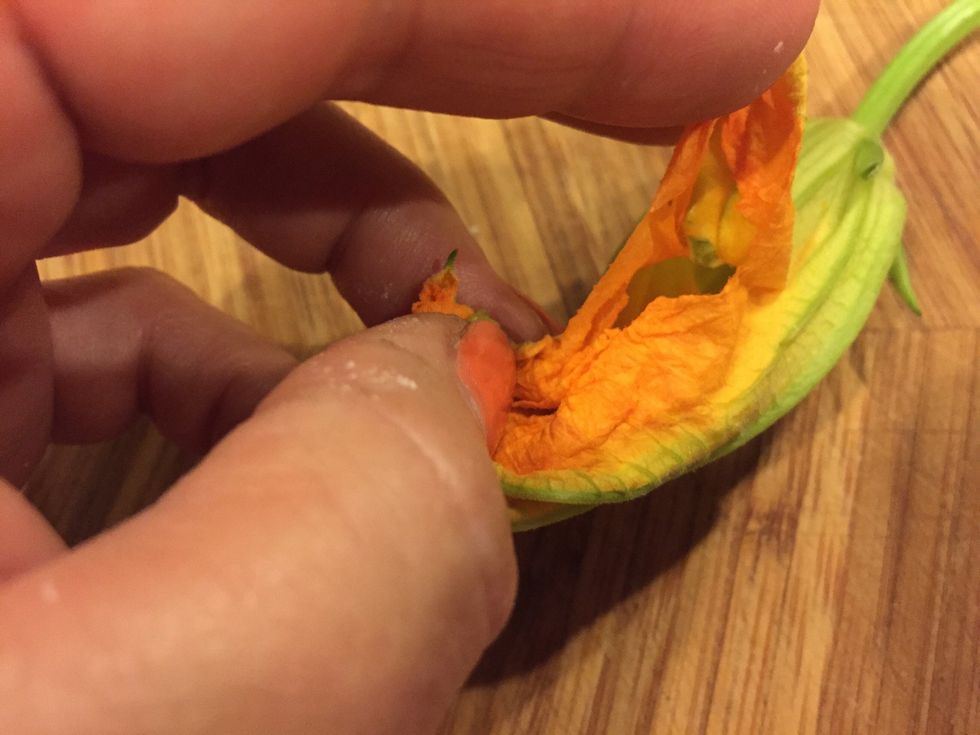 Carefully find the center of the blossom by separating the leaves. You'll find a pocket where you'll stuff an herb goat cheese mixture.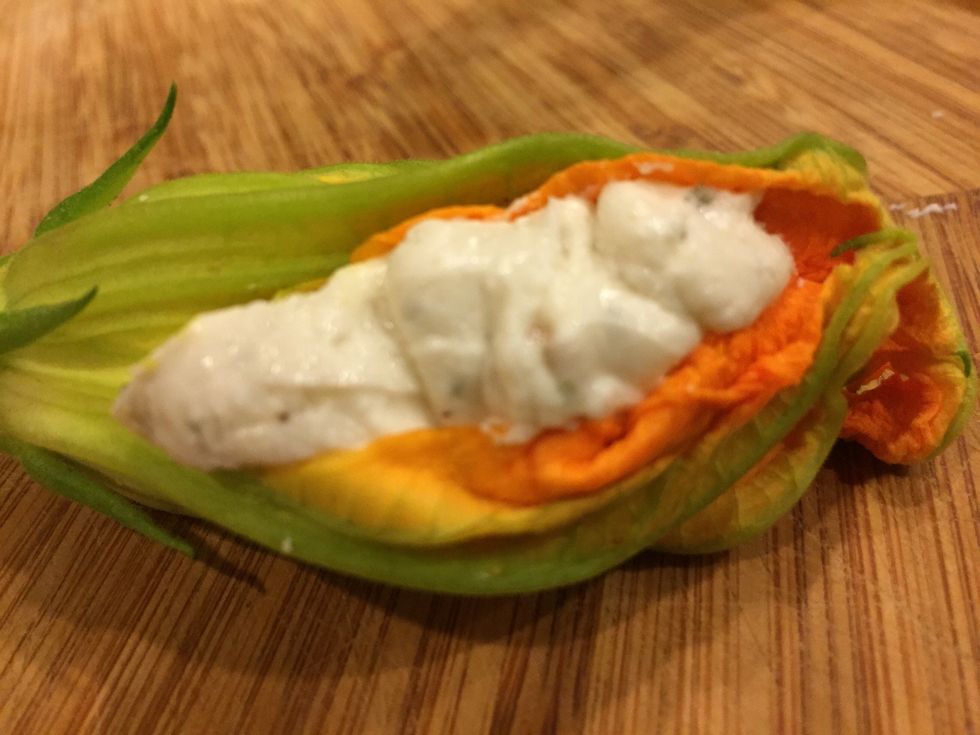 Mix 3 ounces of herb goat cheese pinch of salt and pepper and a dash of olive oil to make the mixture smooth. Use a pastry bag or Ziploc snipped at the corner to stuff the blossoms.
You can drizzle with olive oil and broil for about six minutes.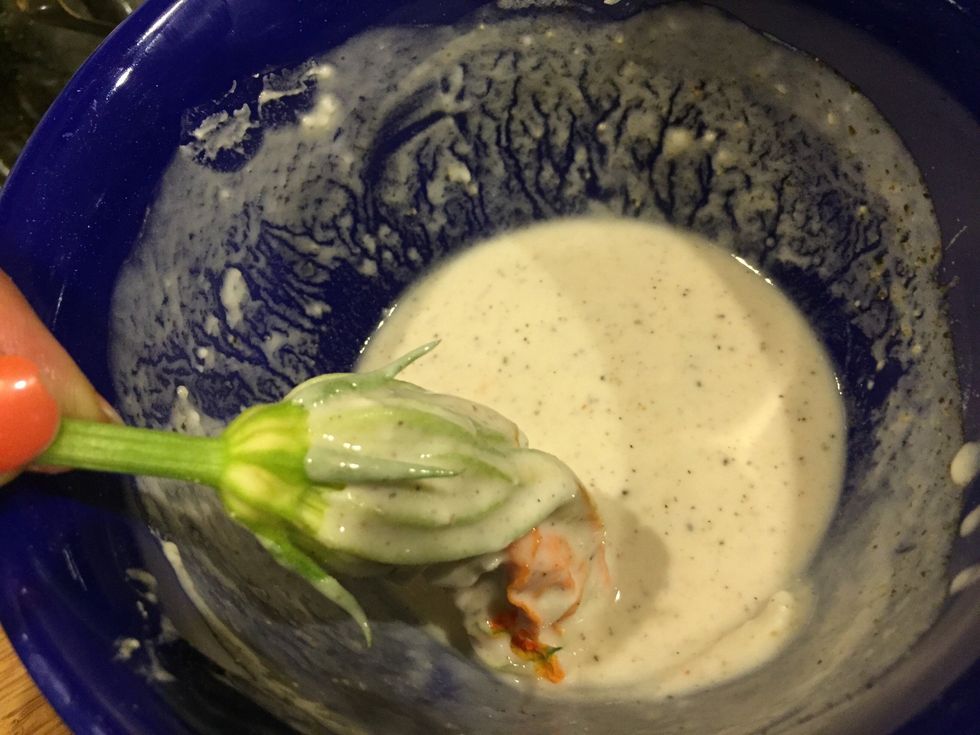 You can also use a mixture of flour water salt and pepper as a thin paste to coat the blossoms and fry in olive oil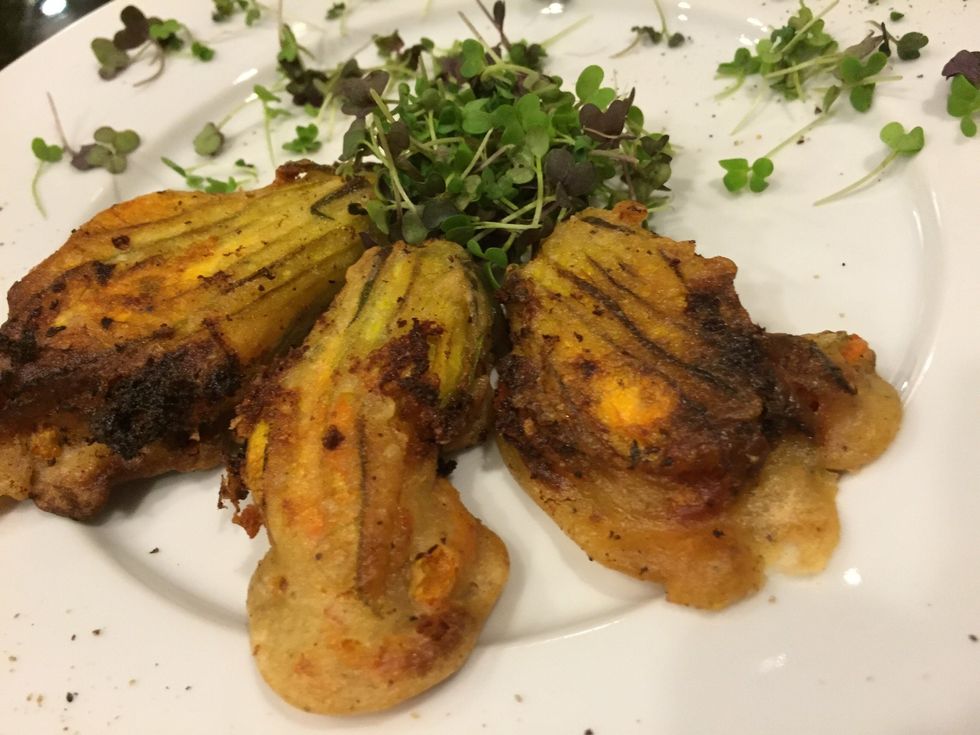 They come out delicate, tender and oh so tasteful. I serve with micro greens kissed with olive oil, salt and pepper. Simple but over-the-top in taste
Follow us @destcuisine, on Facebook, Instagram and Foodspotting
The creator of this guide has not included ingredients
Destination Cuisine
Modern Entrepreneur focused on an eclectic mix of recipes, videos, travel stories, chef profiles, foodie events and quaint places to stay . Eat Well...Live Full
Culinary Travel Everywhere