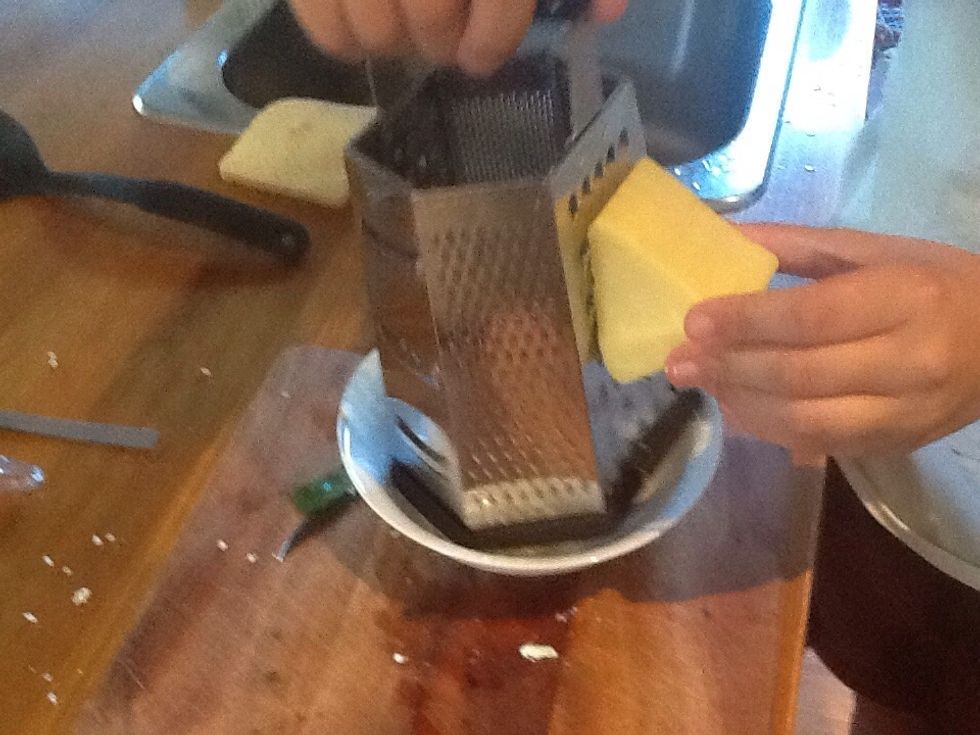 Step 2b) Grate the tasty cheese to about one handful
Step 2c) whisk the eggs in a bowl with a fork.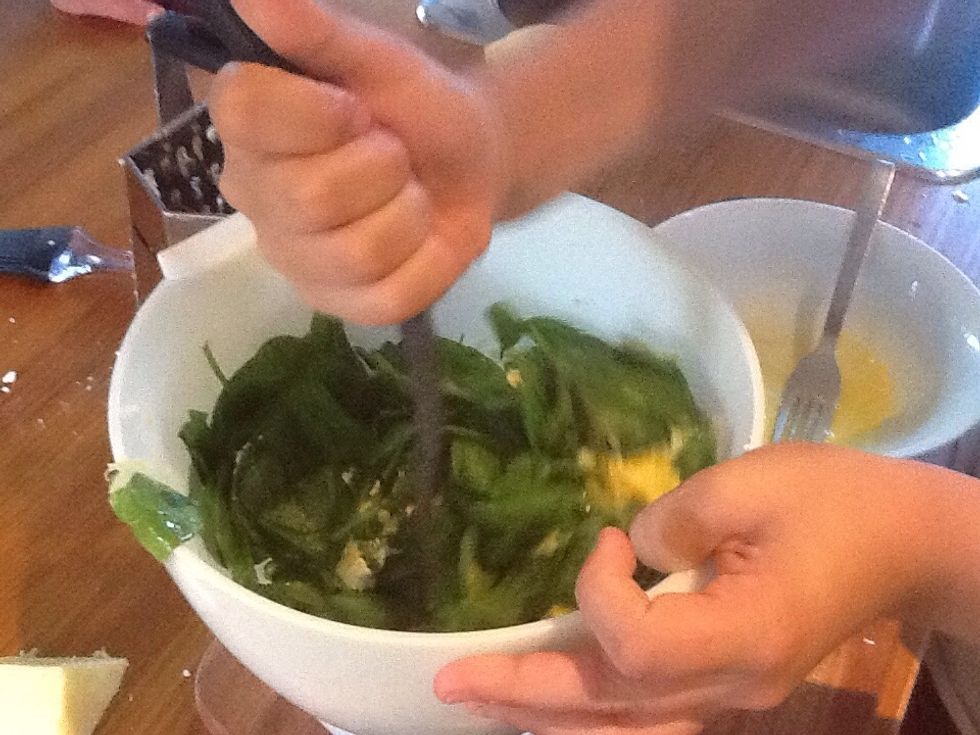 Step 2e) Mix all the ingredients in the mixing bowl until well combined.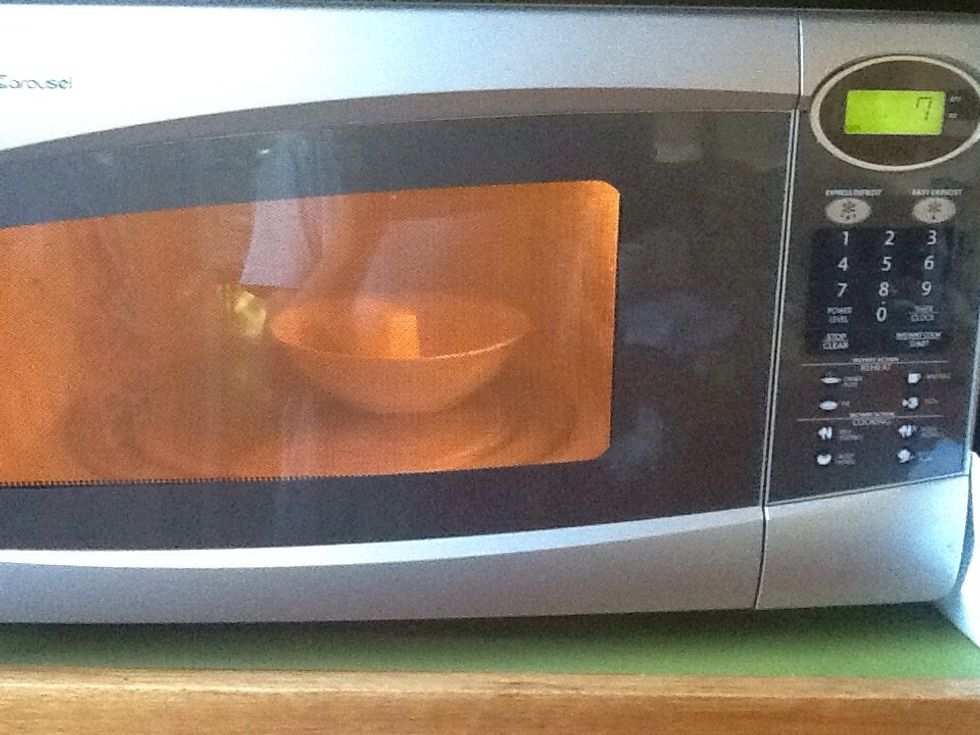 Step 3a) Put the butter in a bowl then in a microwave for about 20 seconds or until it is melted.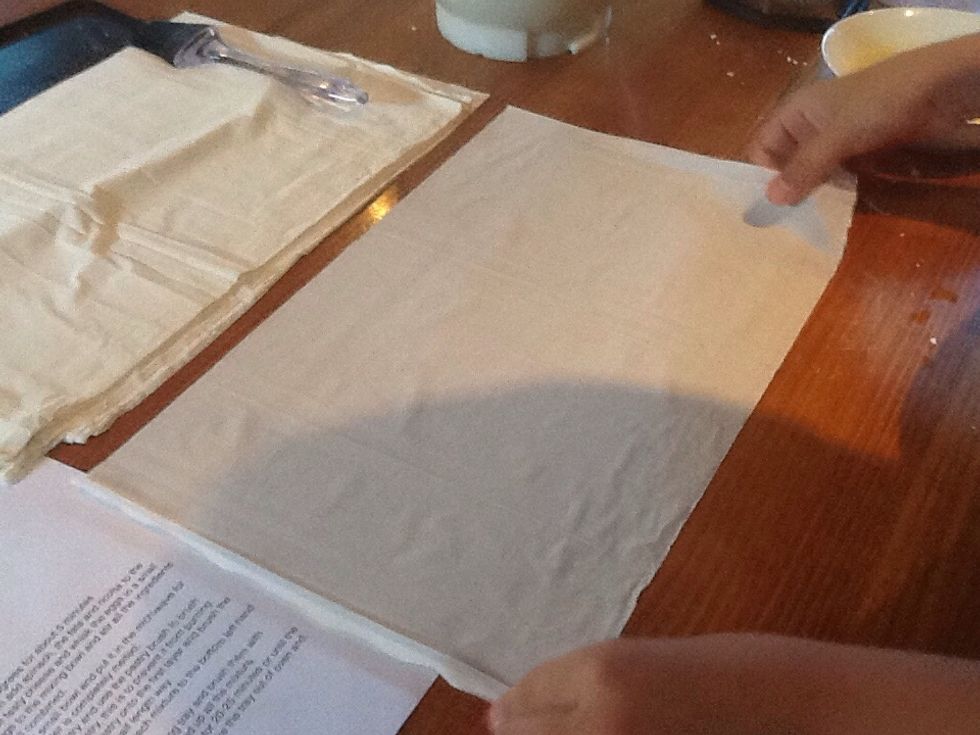 Step 3b) Lay out a pastry sheet.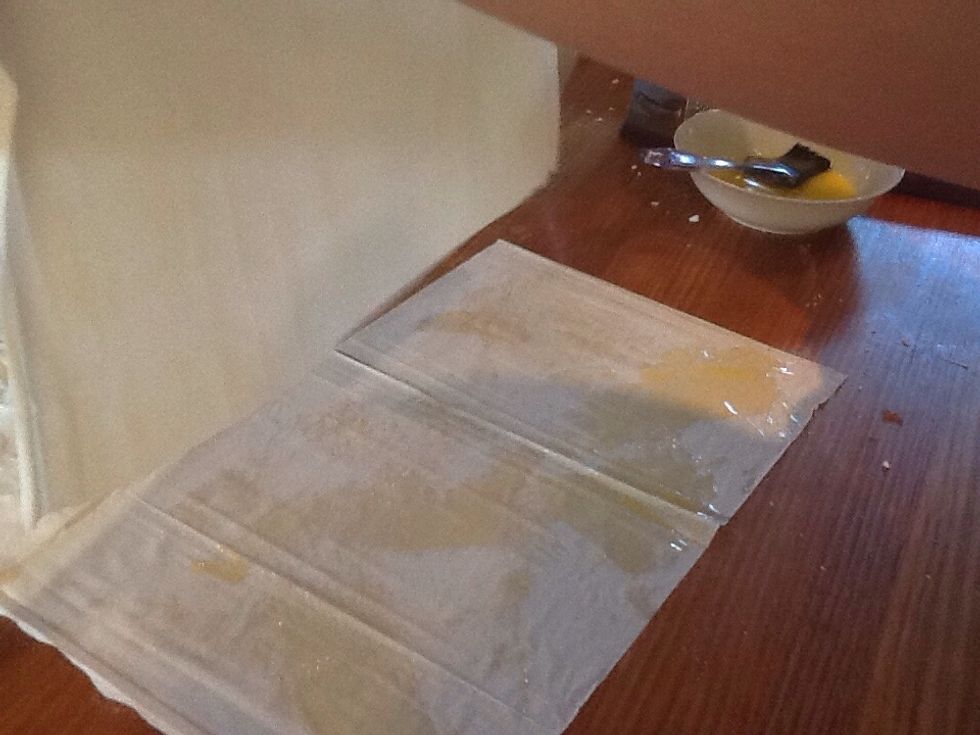 Step 3d) Put another sheet of the pastry sheets on top of the first one.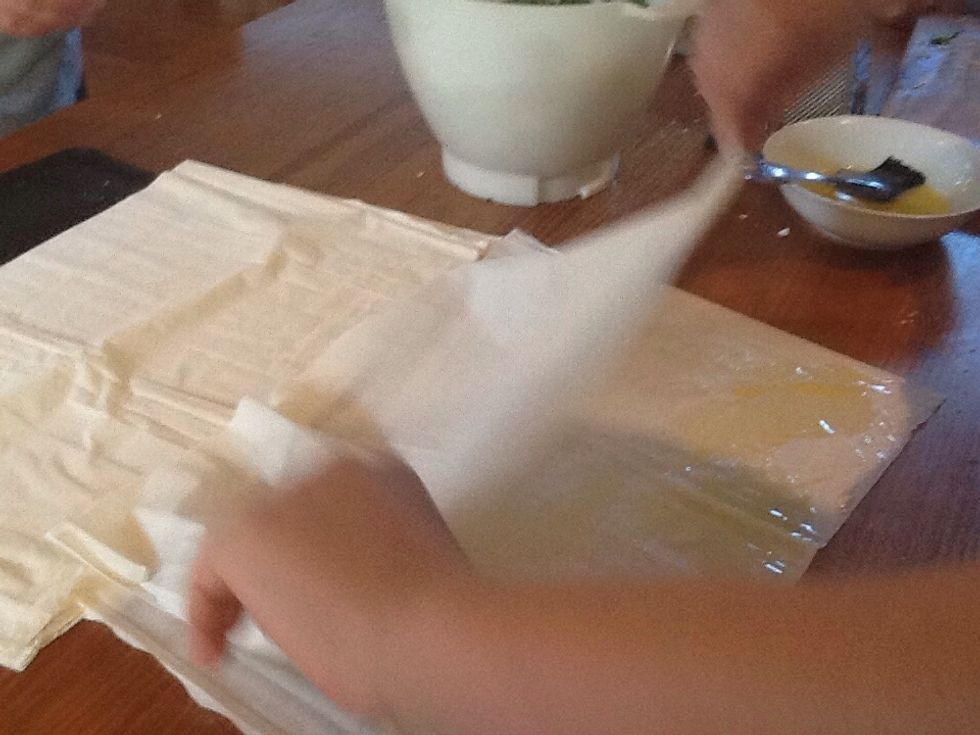 Step 3e) fold both of the sheets in half length way.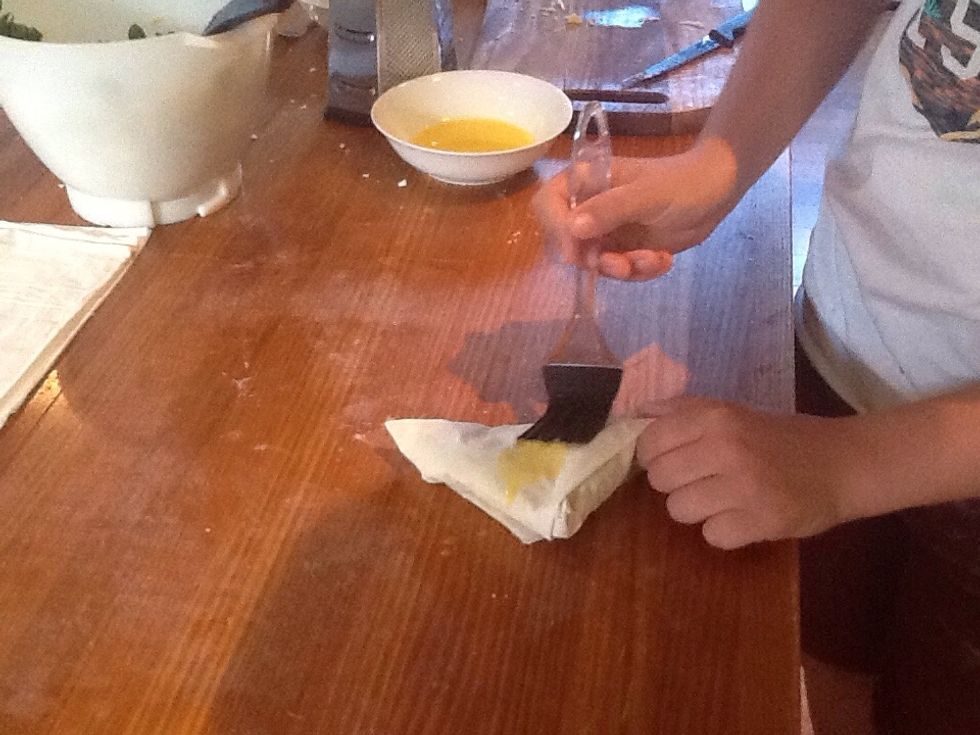 Step 4) brush the top of the triangle with butter using the pastry brush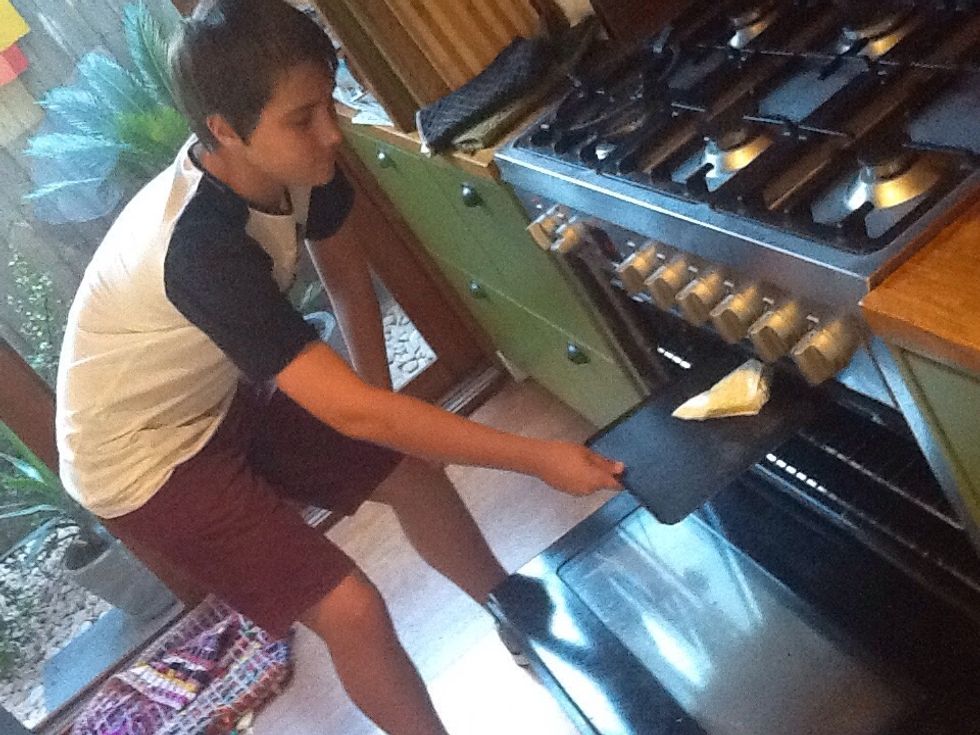 Step 4b) repeat step 4 to make more triangles. Then put them on the baking tray and slide it into the oven for about 20-25 minutes
What it tastes like: It's crunchy, you can taste the cheese and spinning coming together with a little salty taste but not too salty taste and it is ver y delicious. I am sure you will love it.
How is this nutritious: It contains plenty of vitamin K, A, B2, B6 and È. It has calcium, heaps of fibre, loads of potassium, zinc and contains lots of protein. This all is very healthy for you.
Staying happy and healthy can be done as easily as playing your favourite sport, eating healthy things like my triangles and not eating junk food. It's simple and anyone can do it if you just try to.
Why should you stay happy and healthy: You need to stay healthy. It can longer your life time, lower your risk of heart and liver diseases and will make you a more happier person.
The creator of this guide has not included ingredients