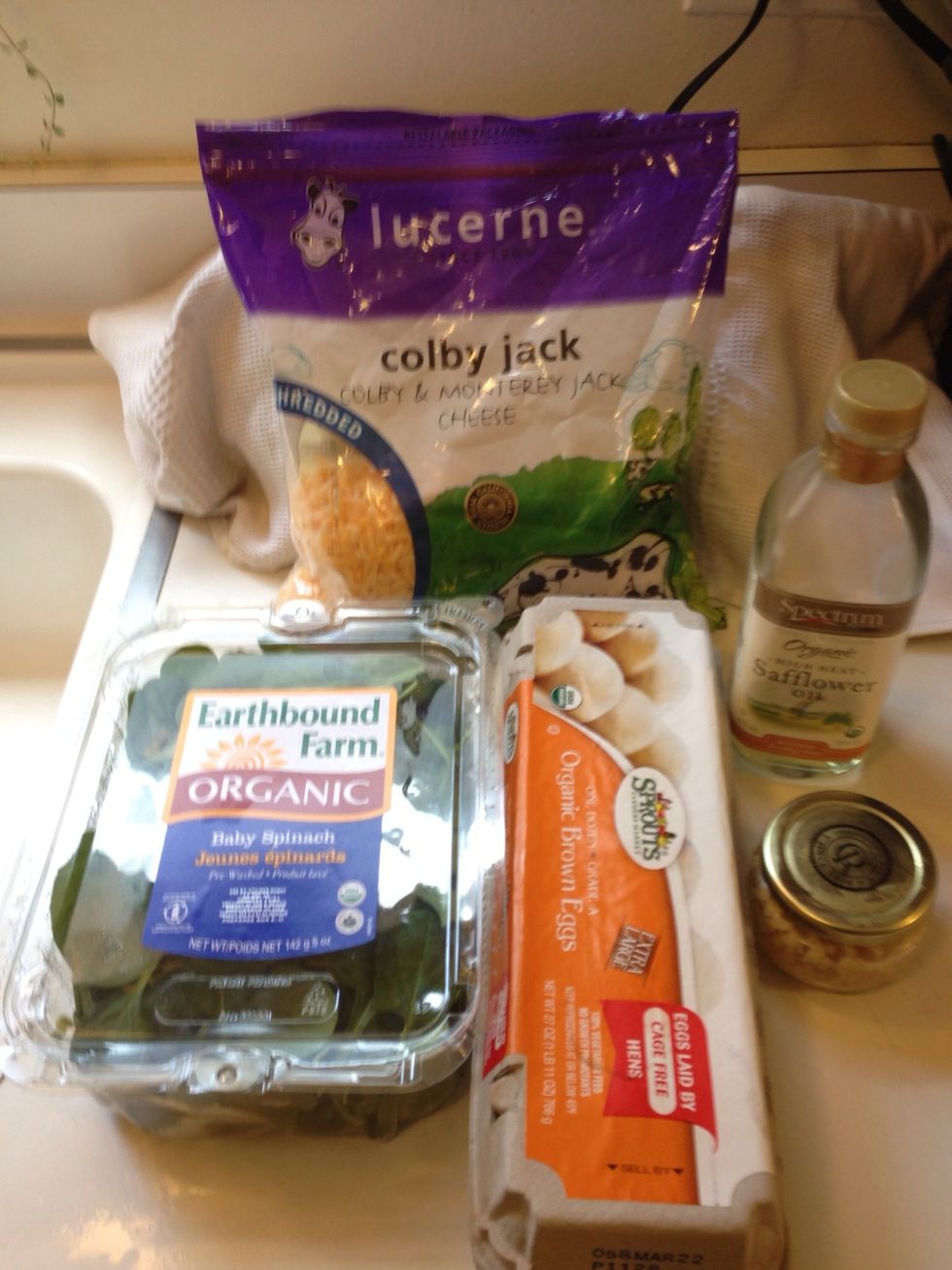 Gather all your ingredients.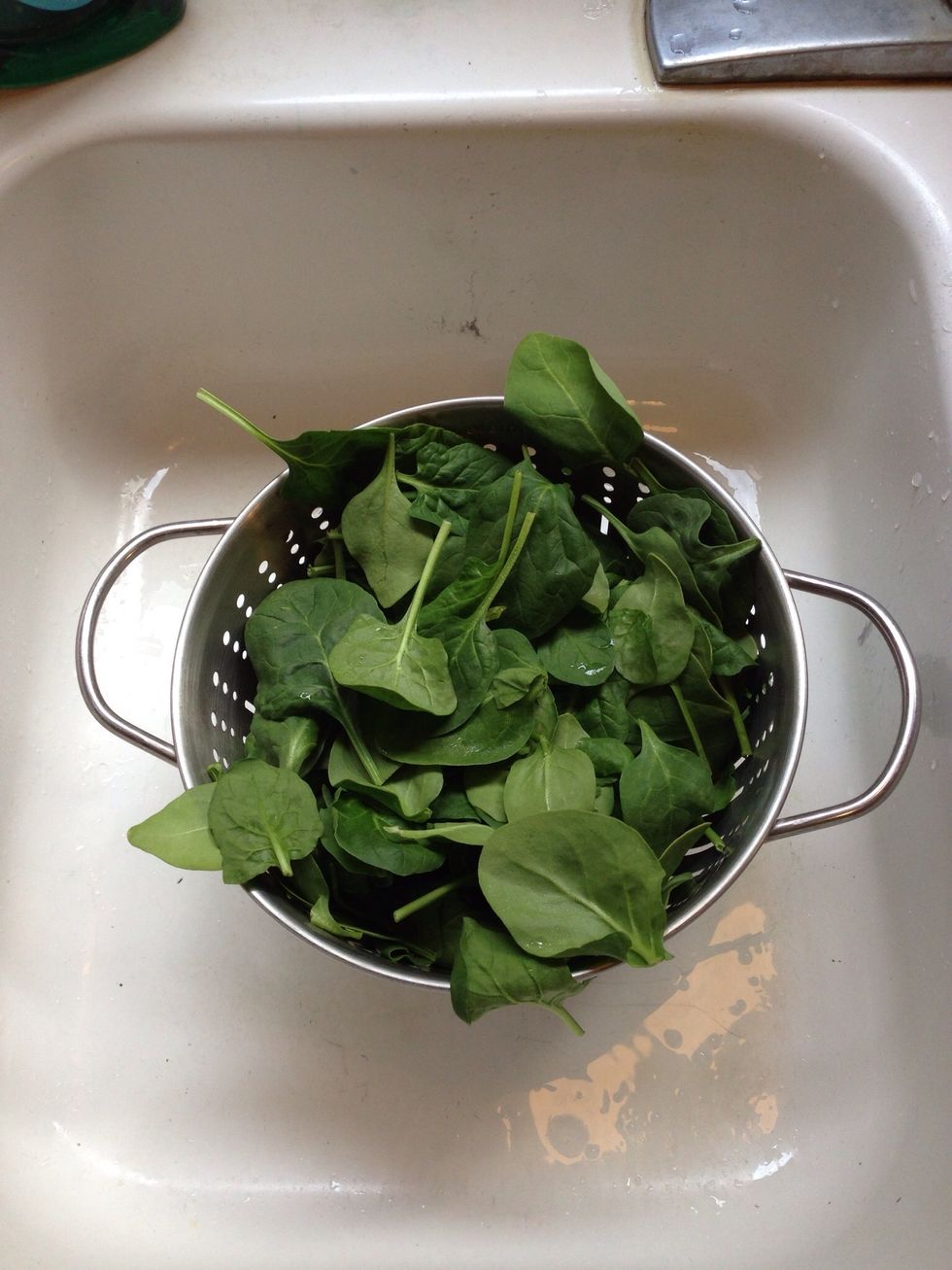 Rinse the spinach.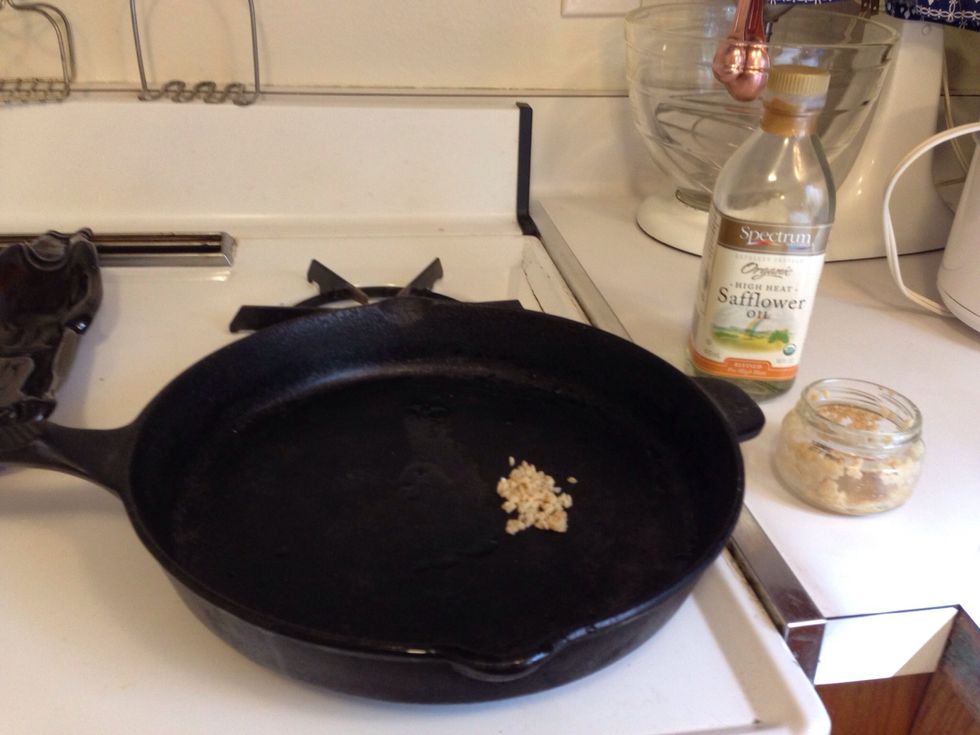 Add a small amount of oil & as much garlic as you want.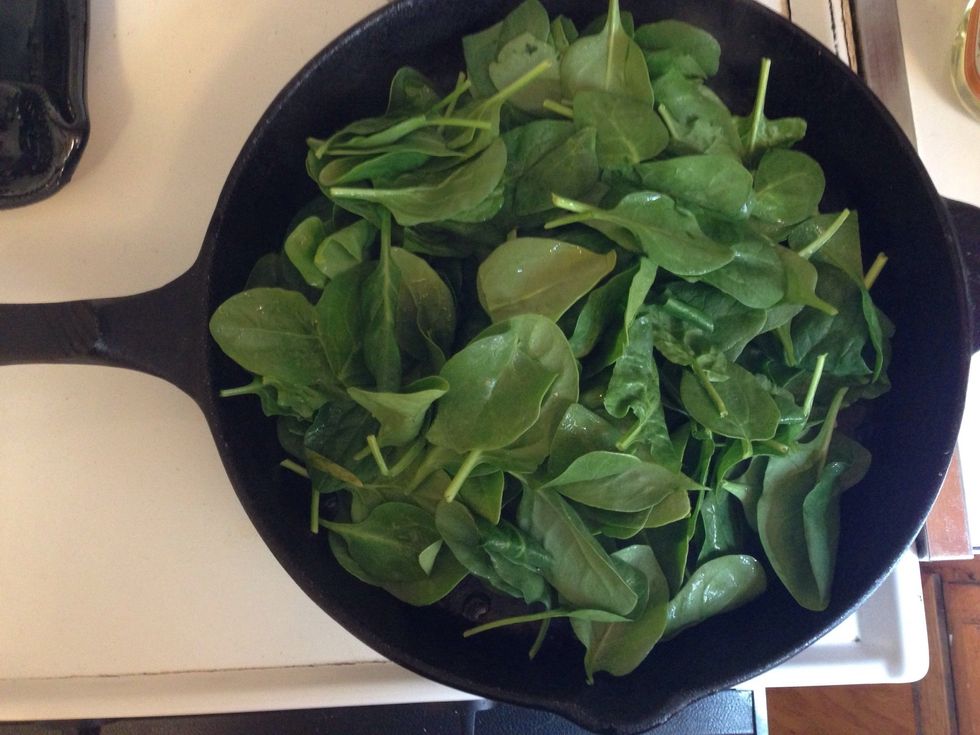 Add spinach to hot skillet. I used the entire box of spinach.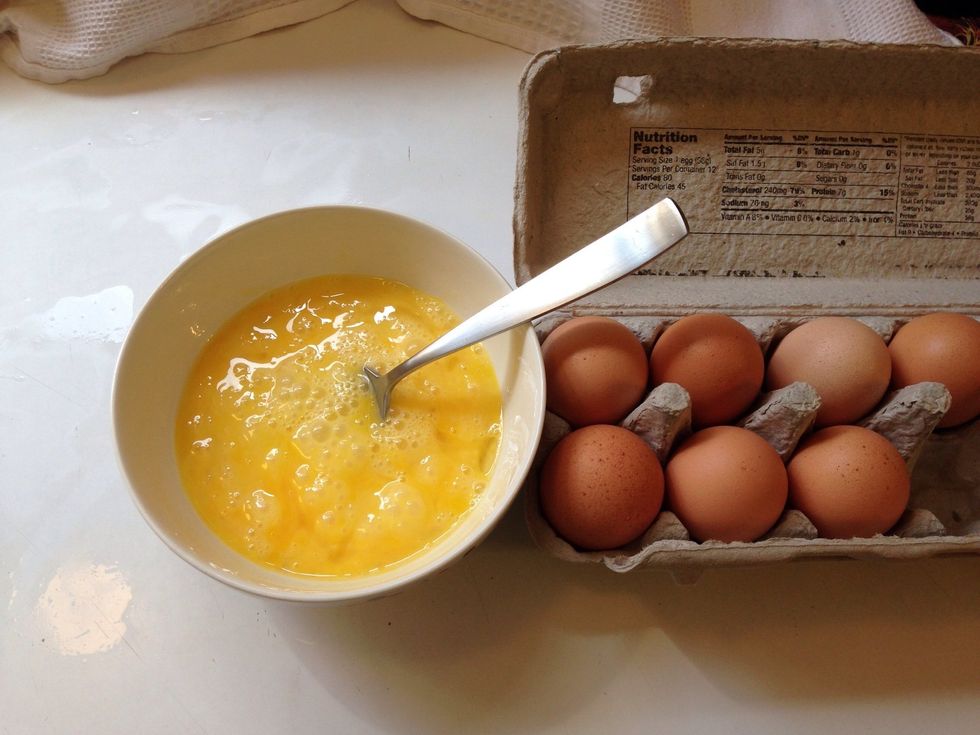 Beat eggs, I used four.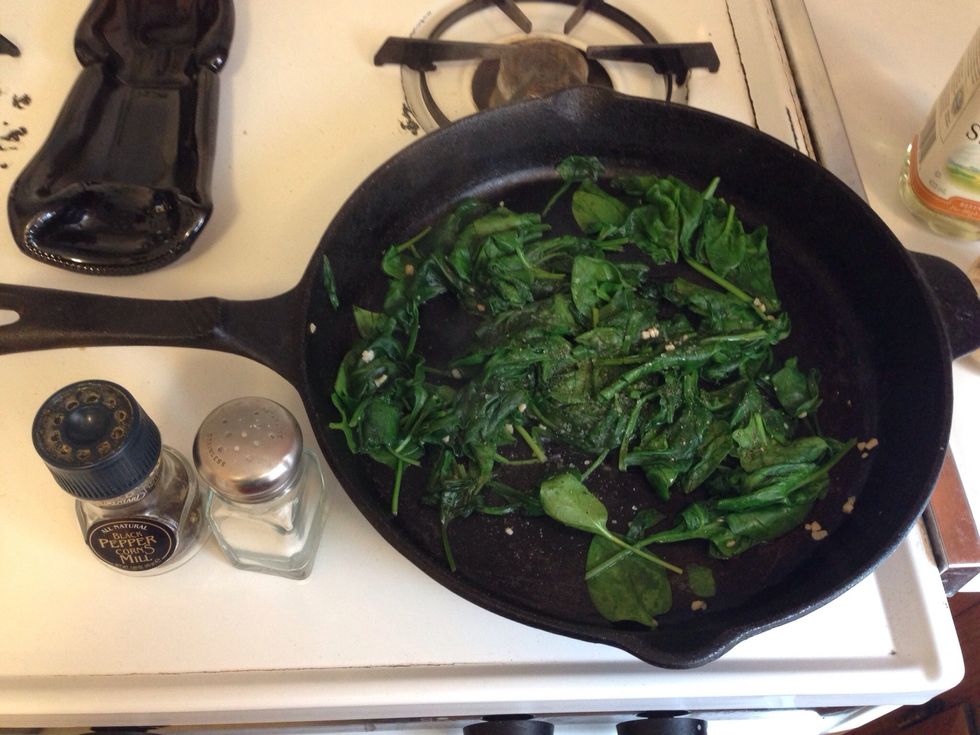 As it cooks down you can salt & pepper.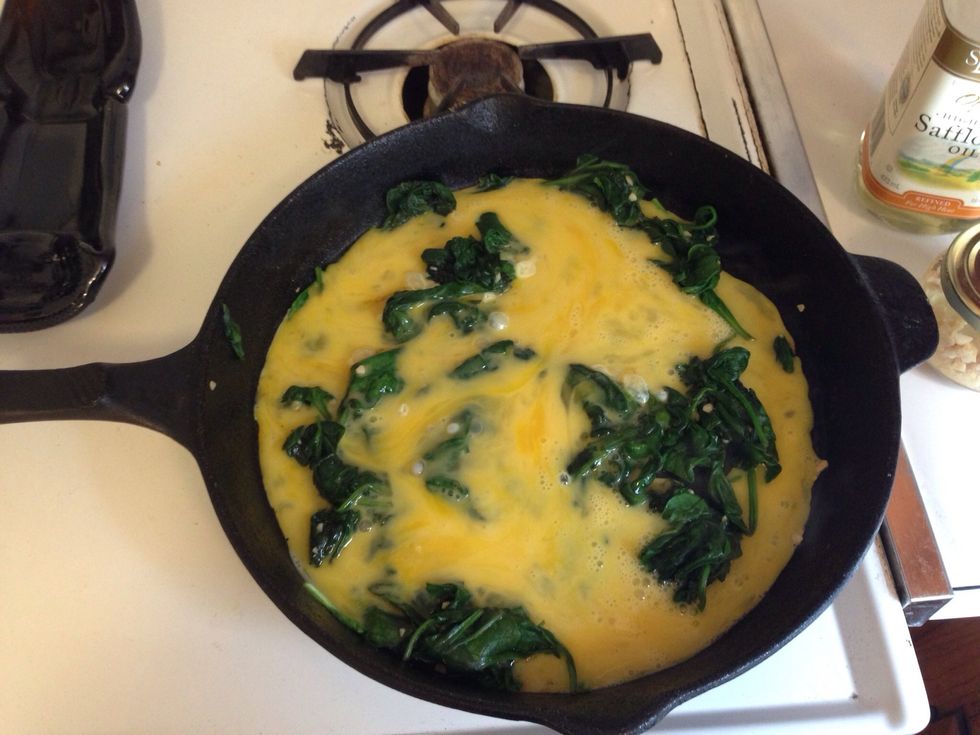 Add beaten eggs, cook until eggs are done.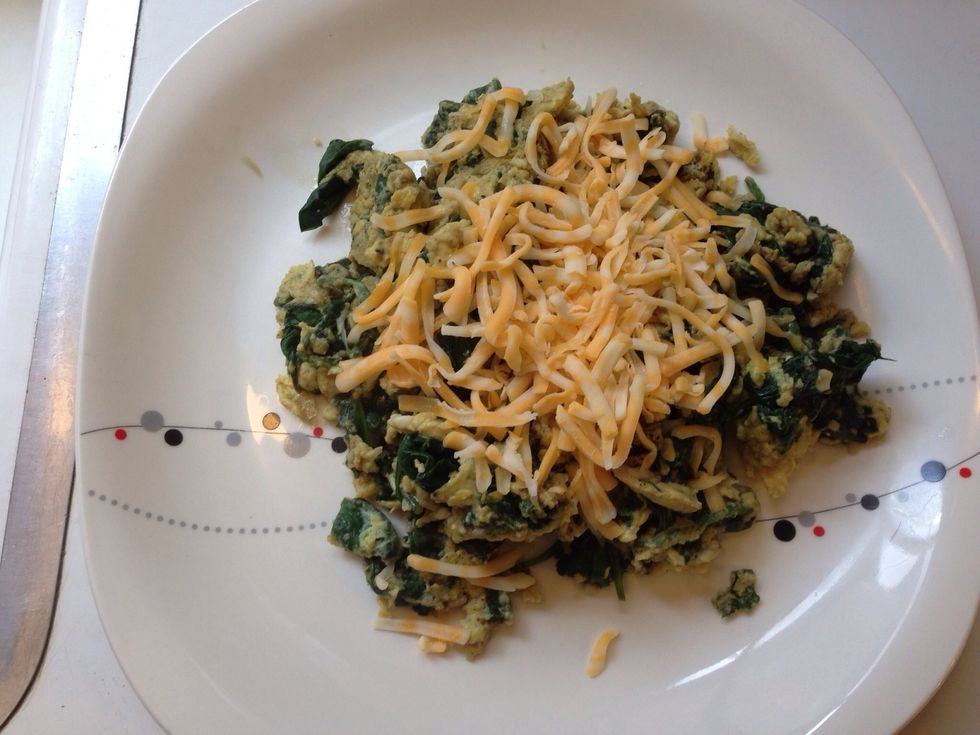 Add cheese! I also love to wrap this up in a tortilla!
Spinach
Eggs
Oil
Garlic
Cheese