How to cook spicy turkey curry
This is my first food guide and I'll be very happy if you leave comments,complaints whatever you like to see,share with me,thanks ☺️
3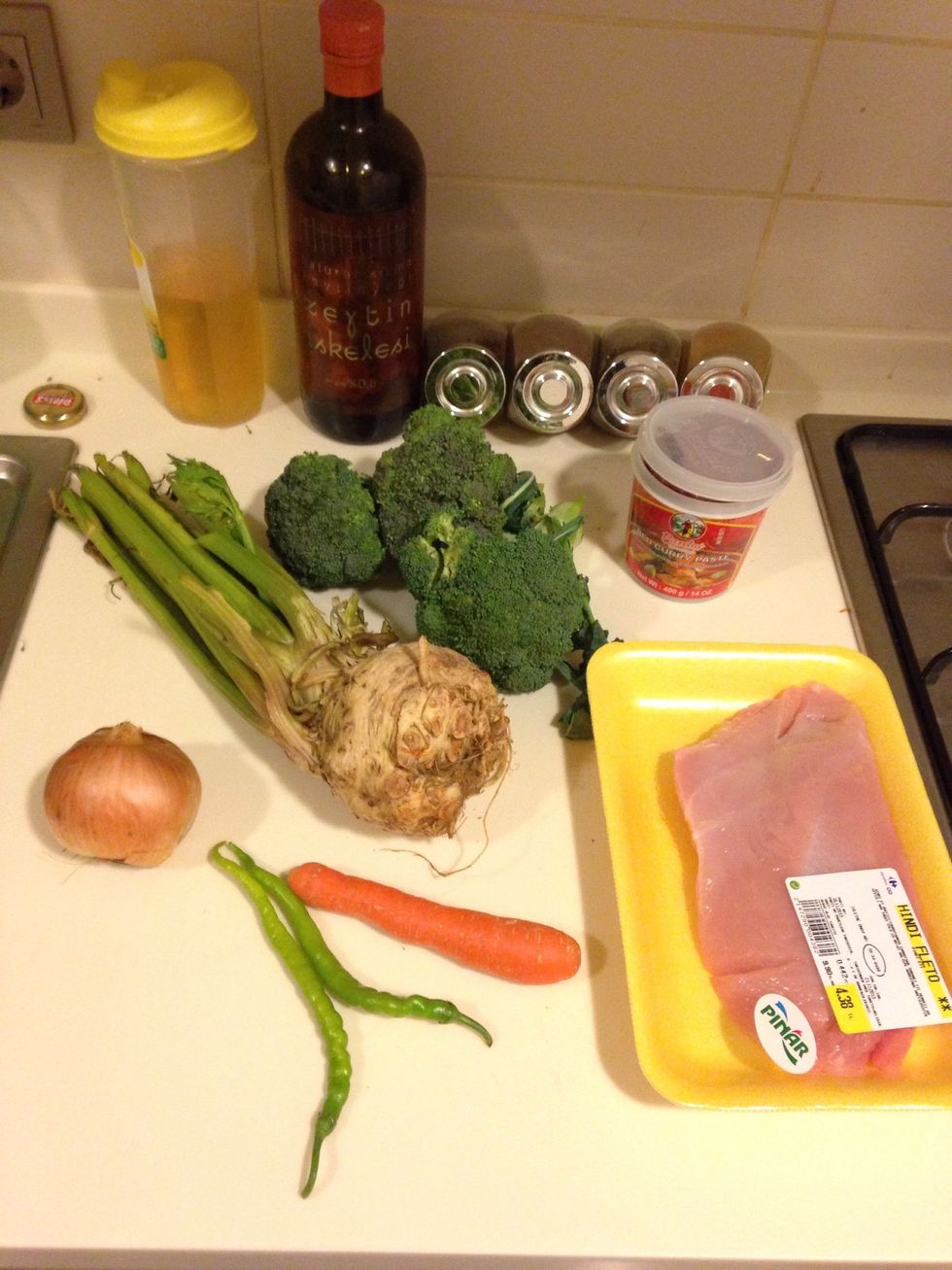 This is what you'll begin with...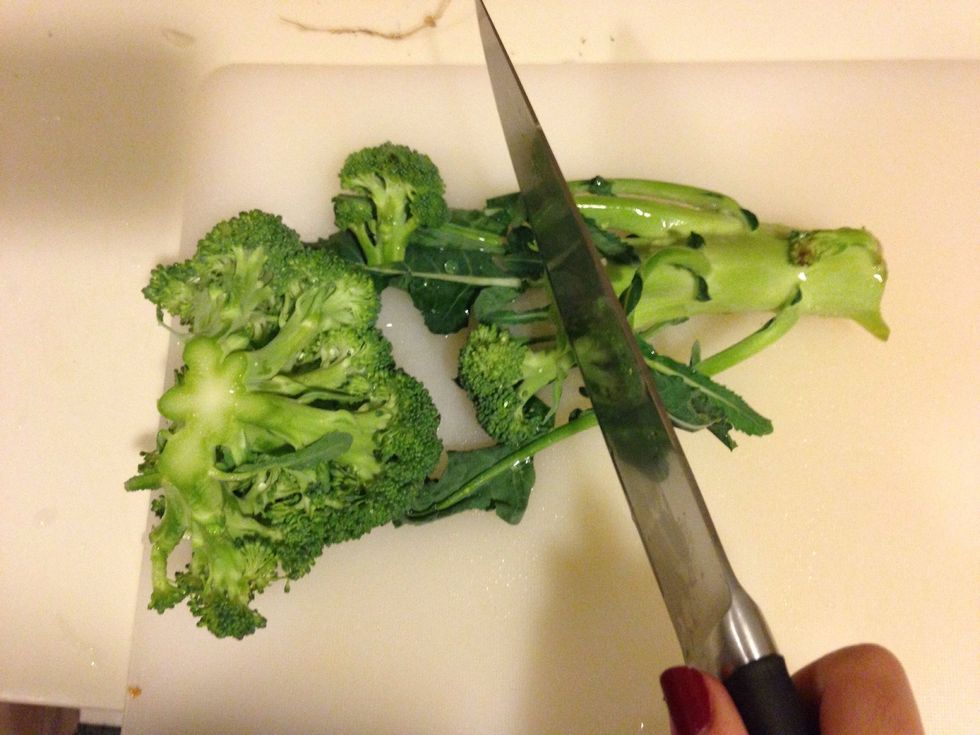 Cut off the roots,we don't want them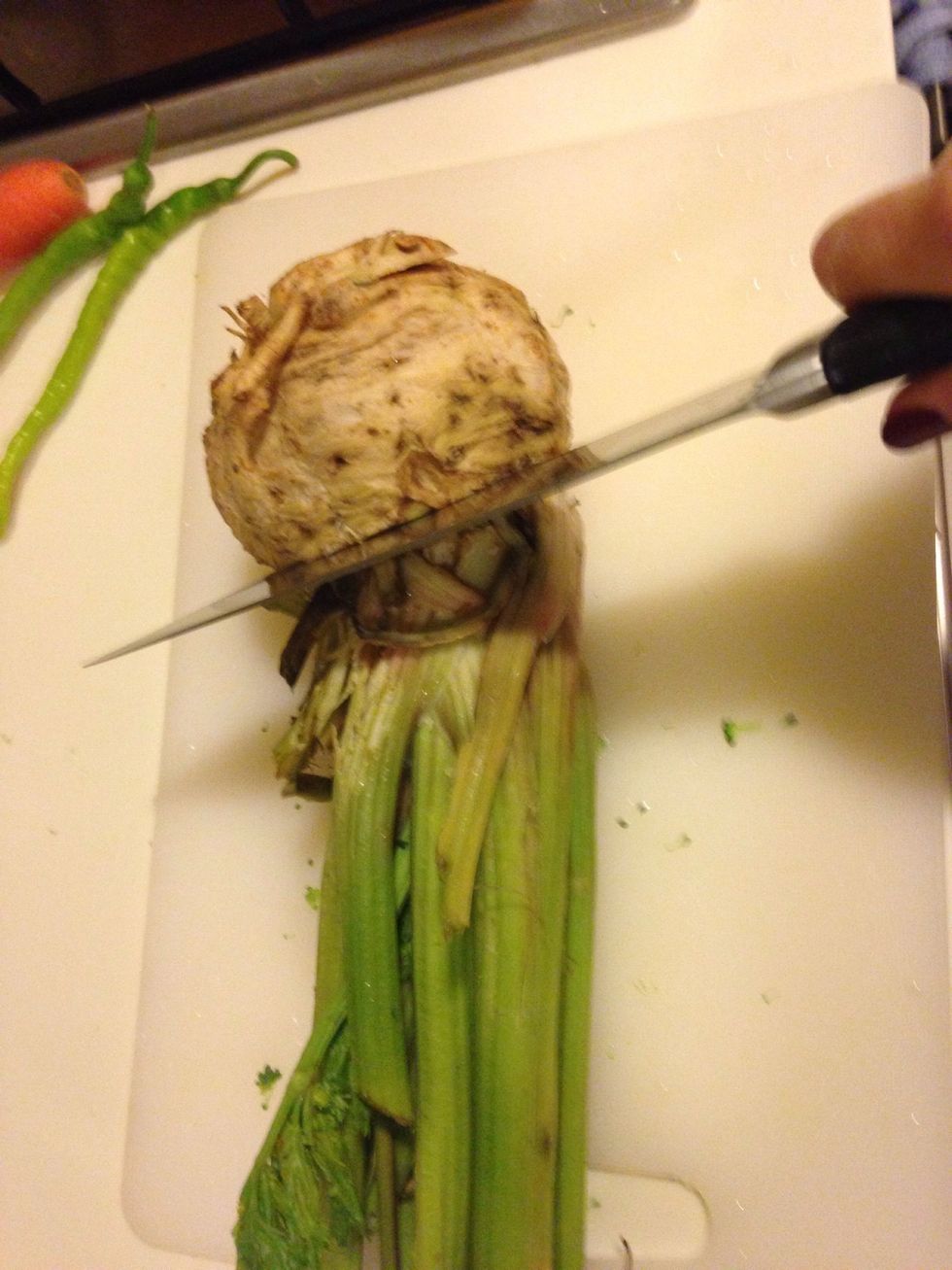 Chop off the stalks,we'll only use the root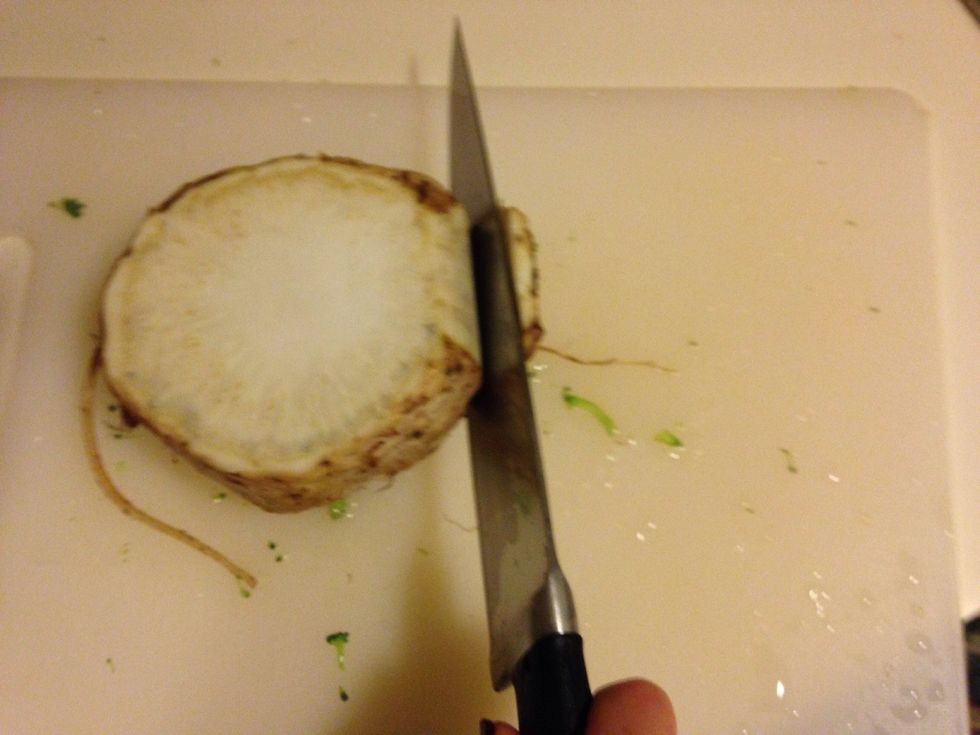 Peel it deep because there'll be hard veins
Chop the carrot julienne and the peppers however you like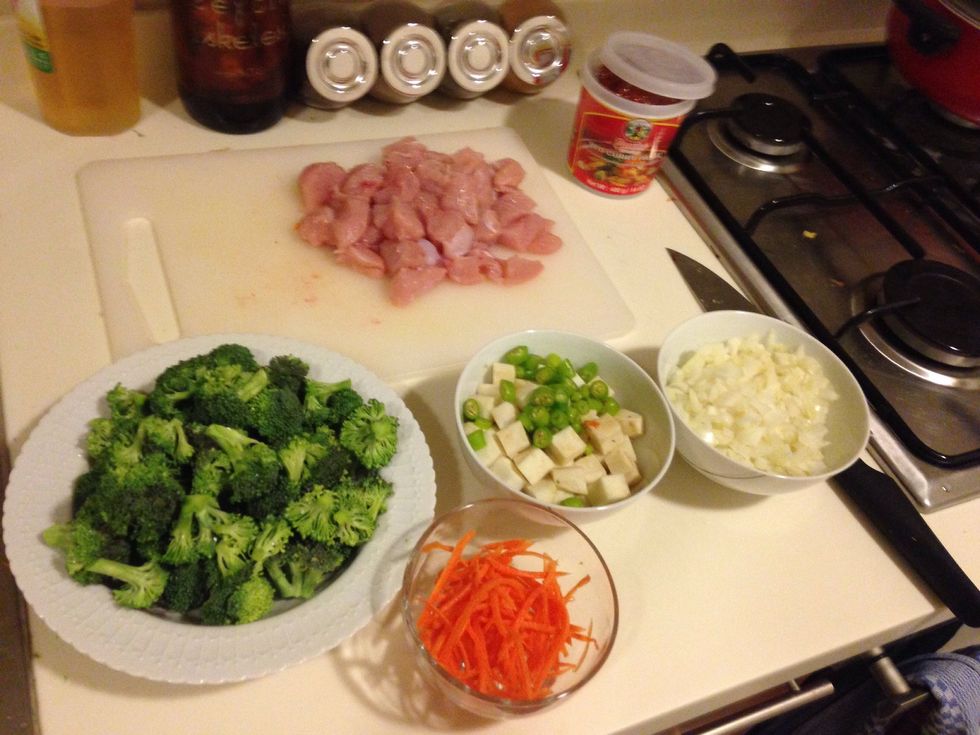 Chopped and ready !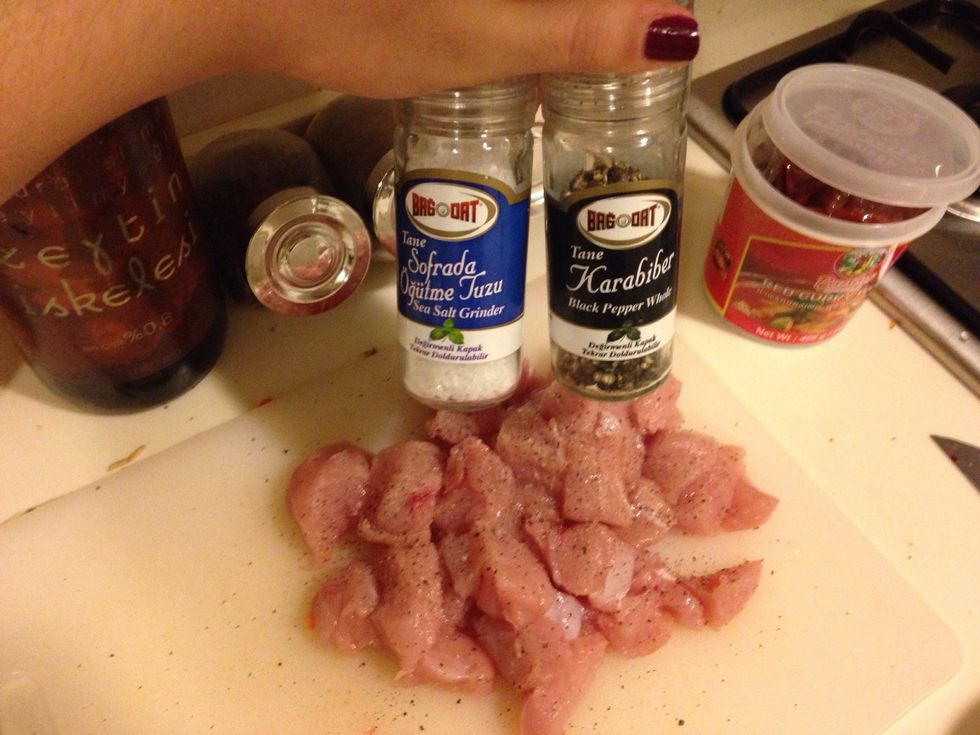 Season the turkeys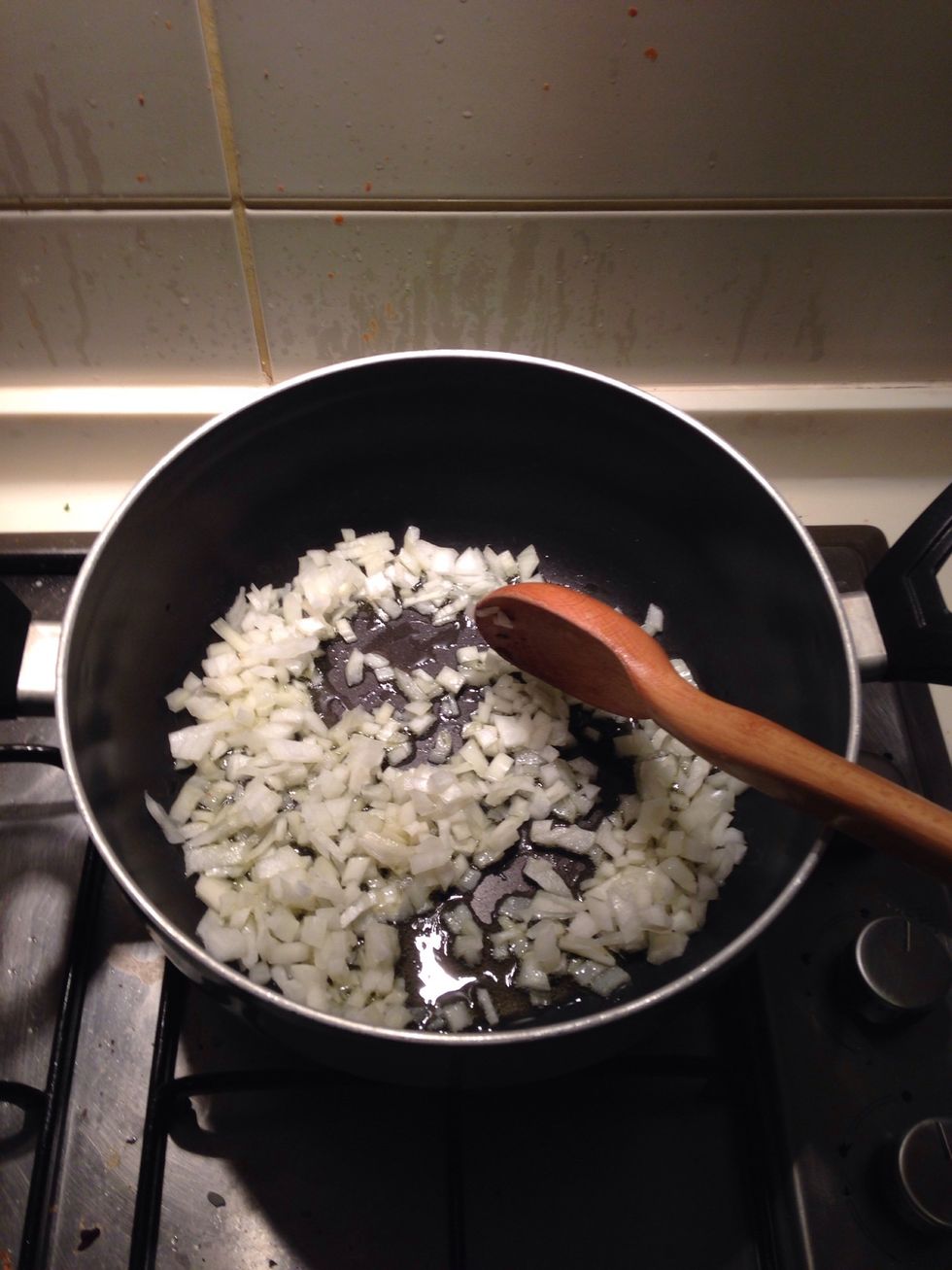 Add One tbs virgin olive oil and add the onions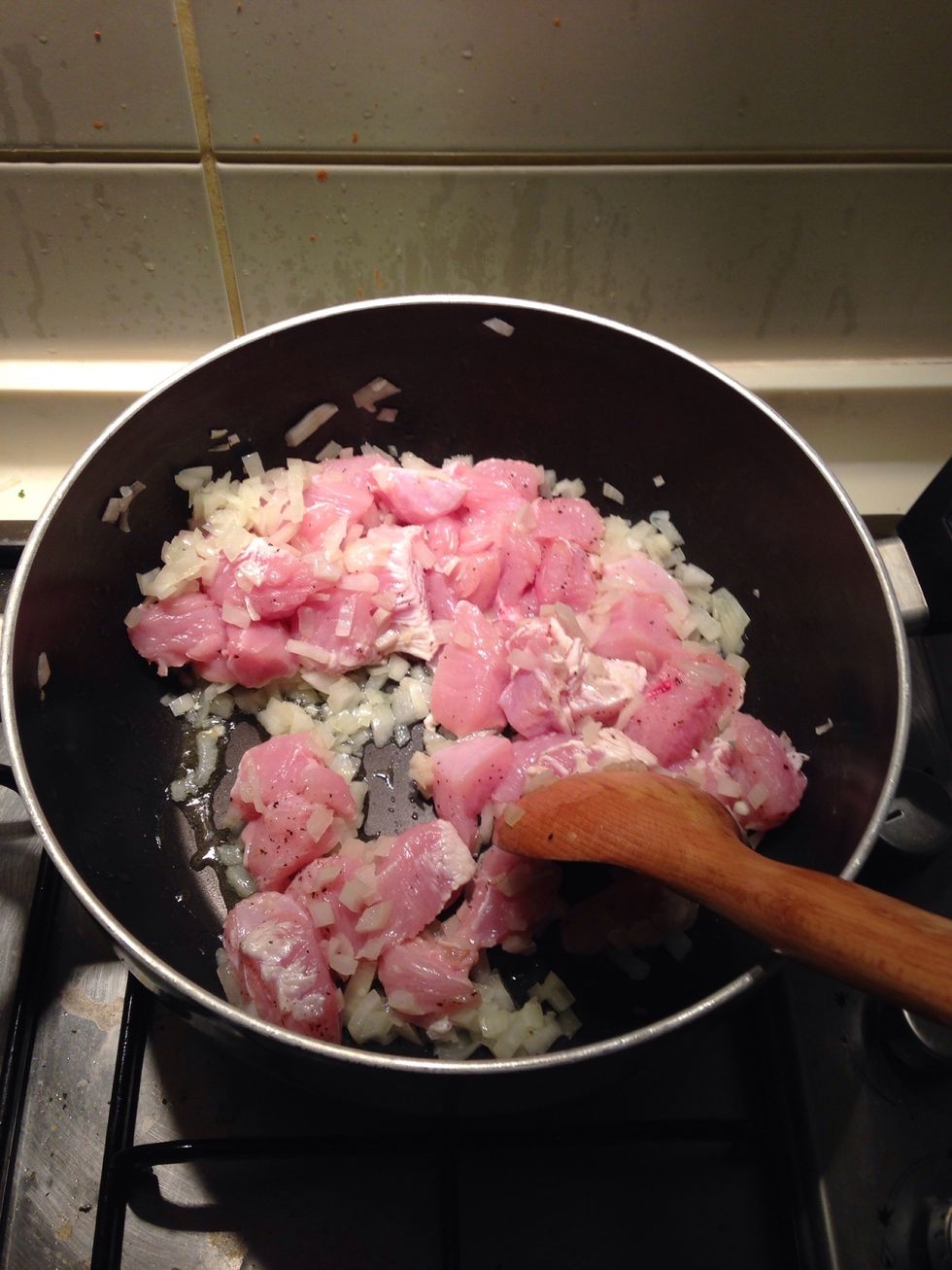 When they become softer add the turkeys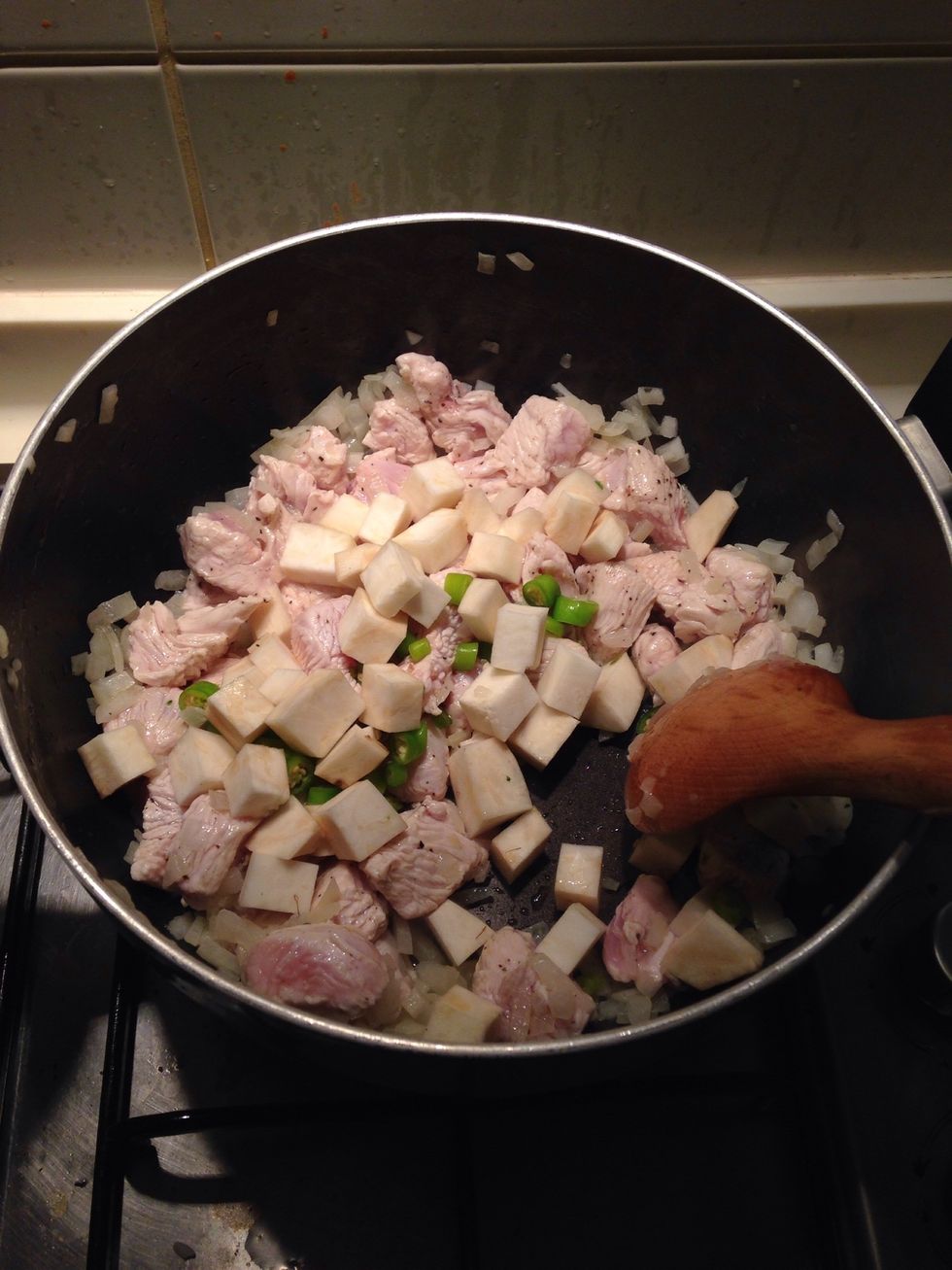 Cook until they turn white-ish and then add the chopped celery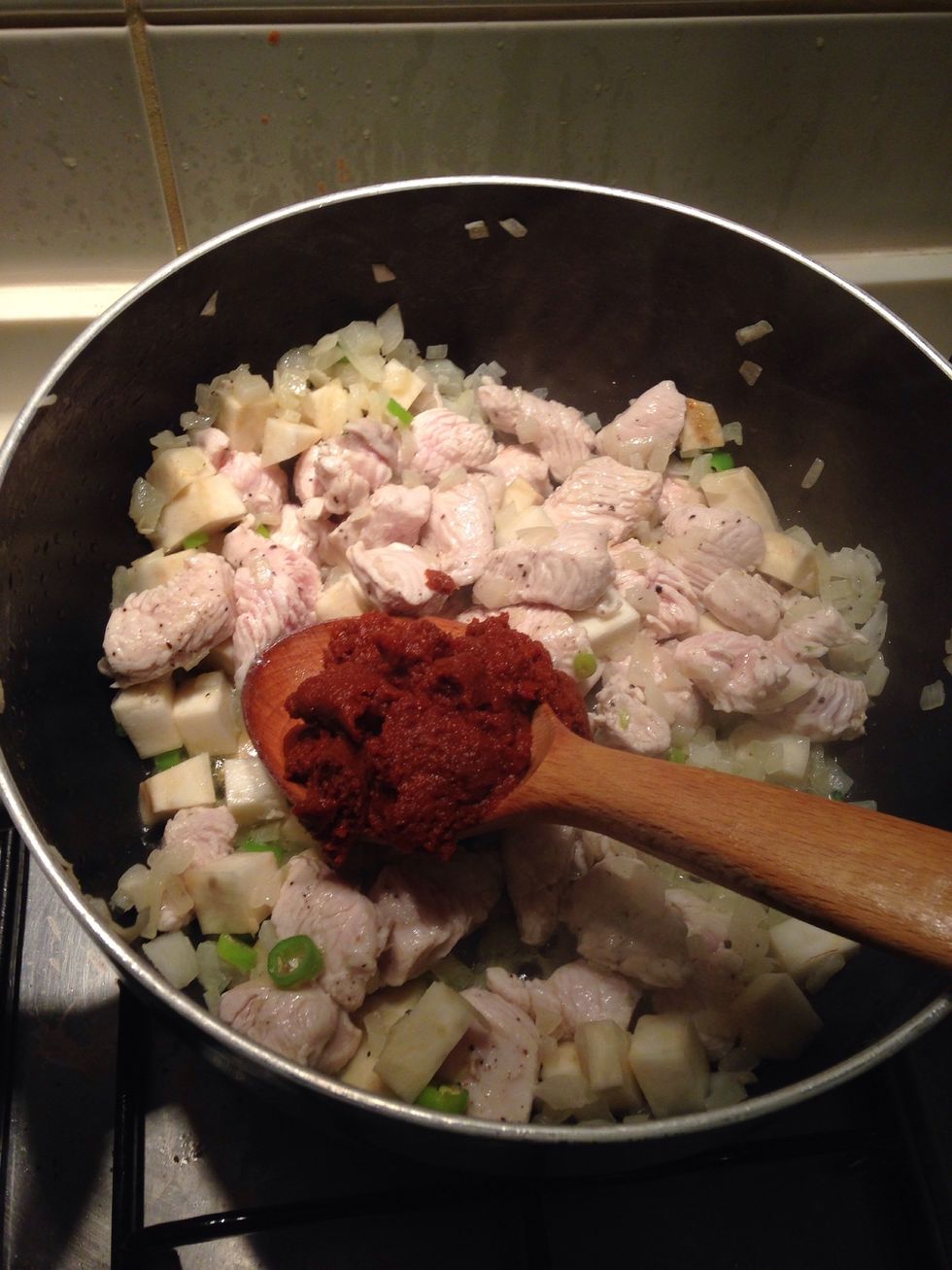 Turn them for a while and add the curry paste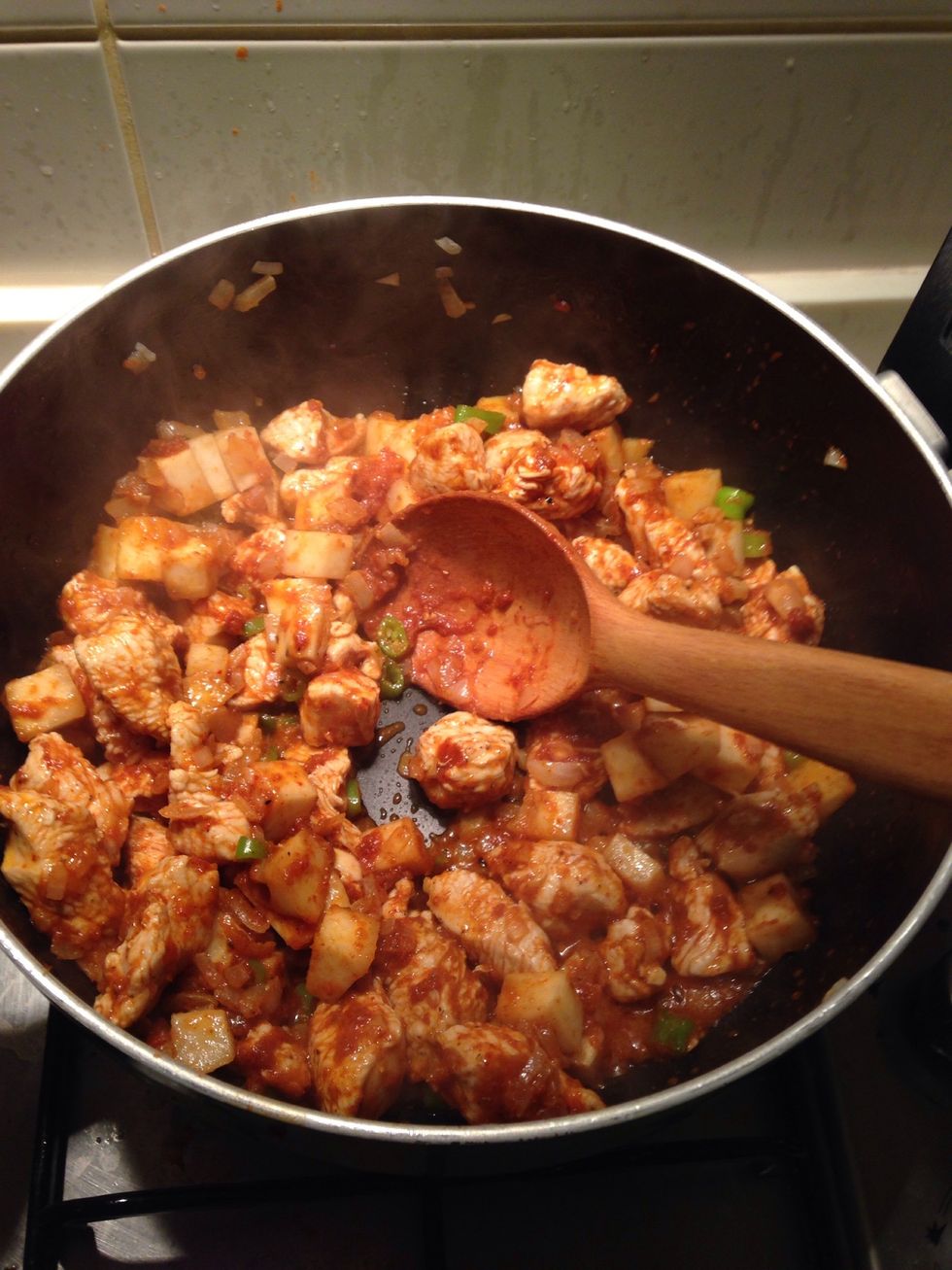 It'll look like this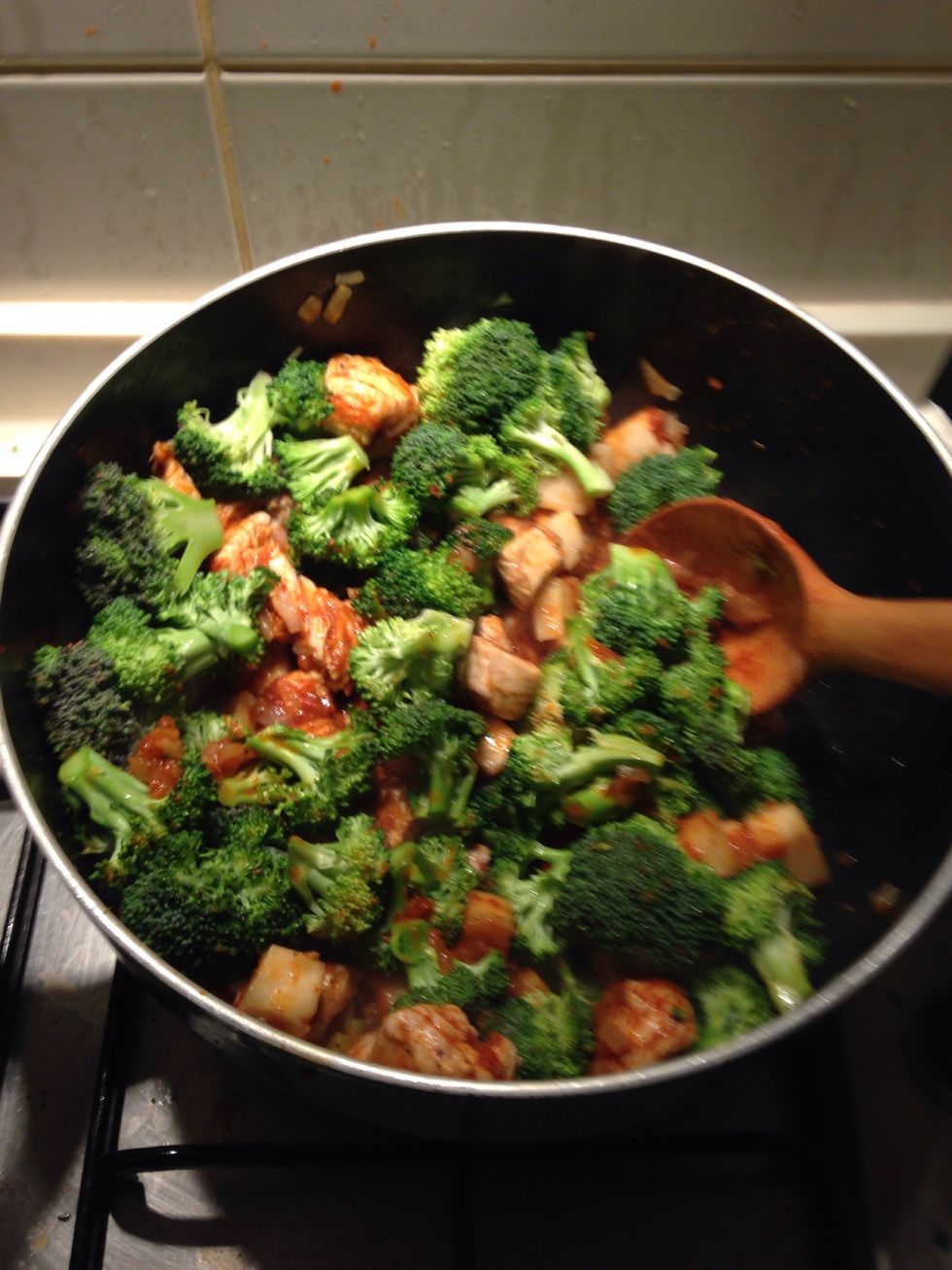 Cook for a min then add the brokoli
Don't smash the brokoli be nice to them (: add 1/2 cup of milk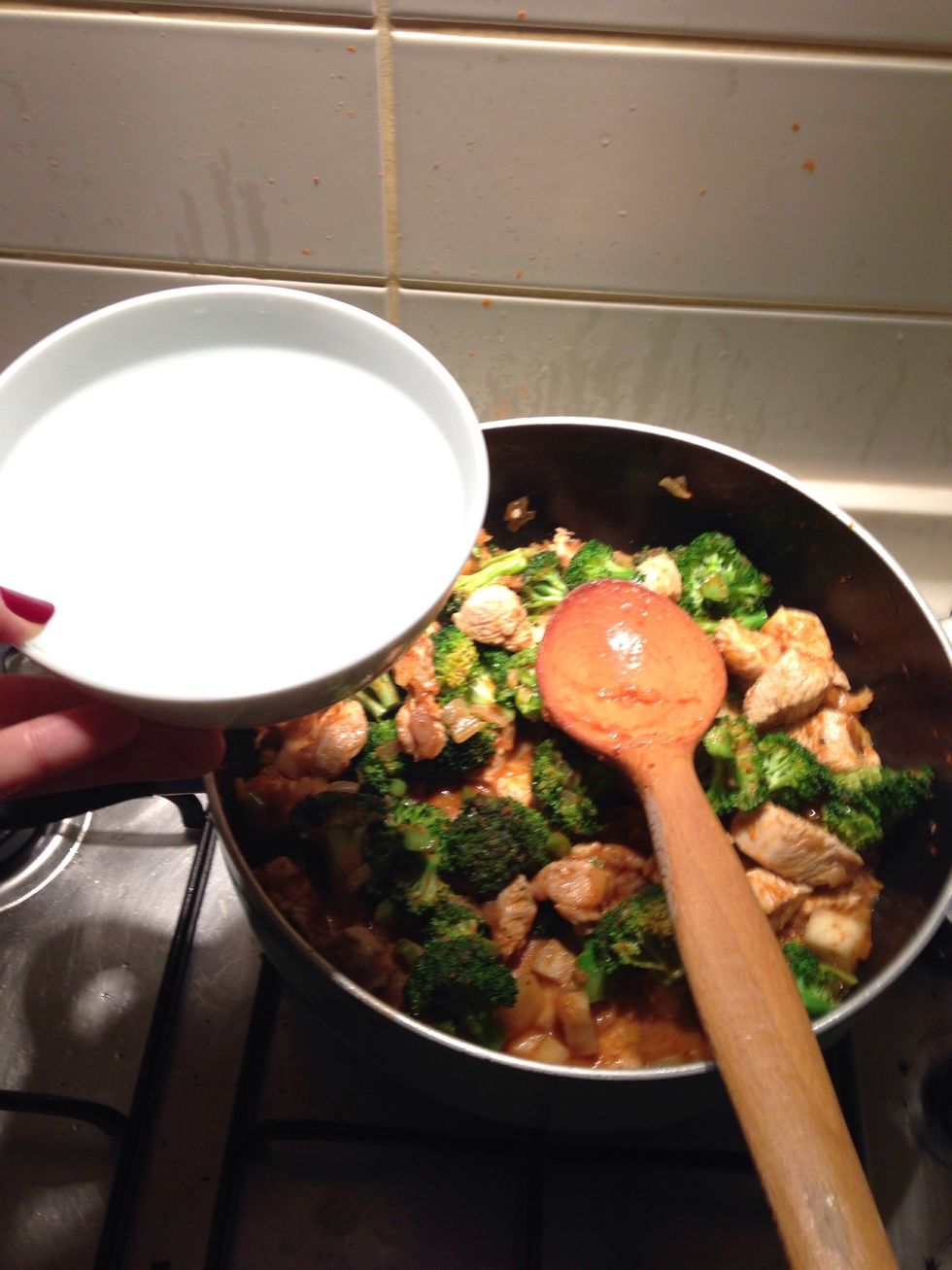 Add 1 cup of water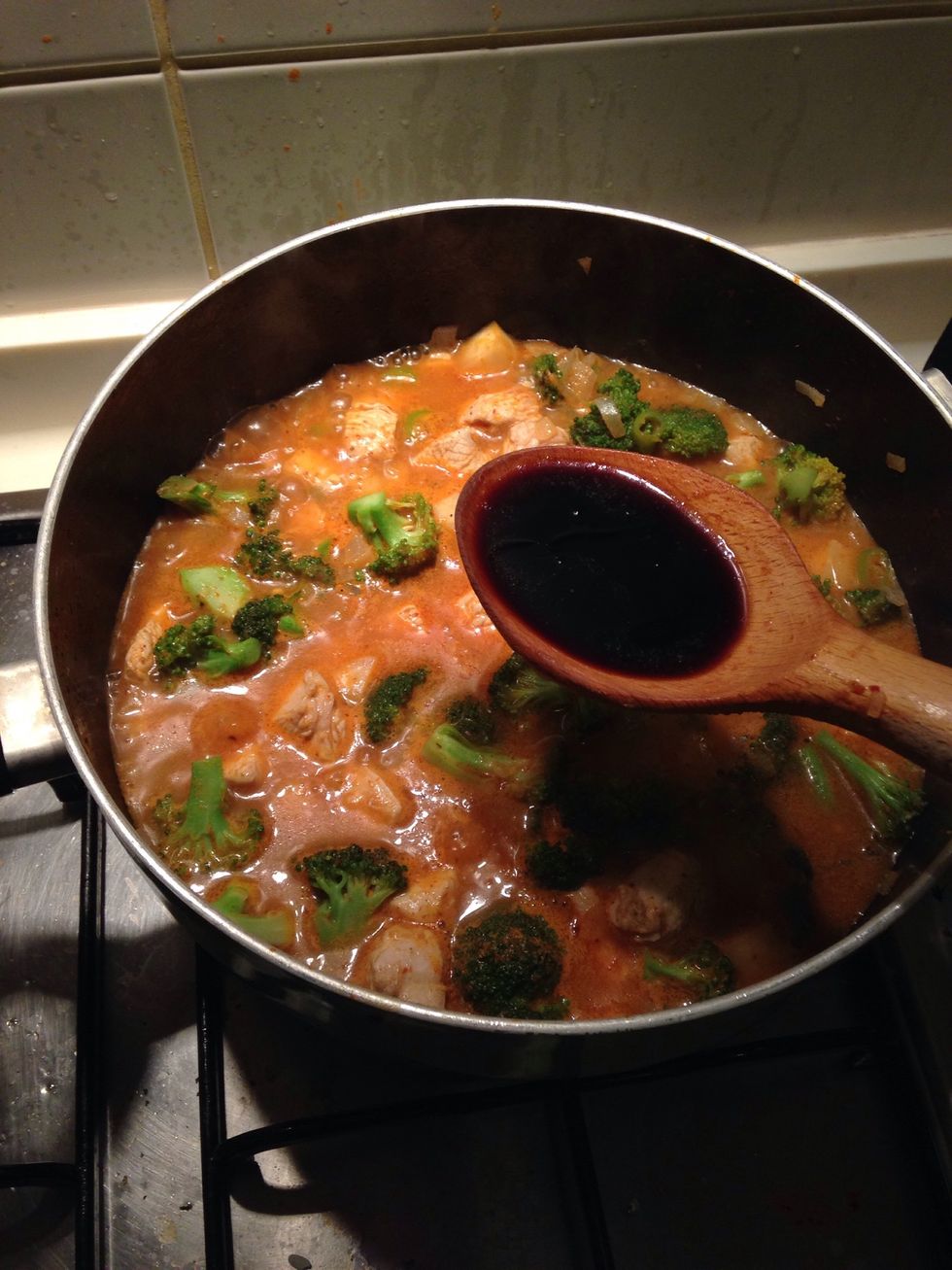 Boil them for like 5-10 min then add grape syrup or pekmez as we call it here...you can use other sweetener like honey etc. but not white sugar ! (Not healthy )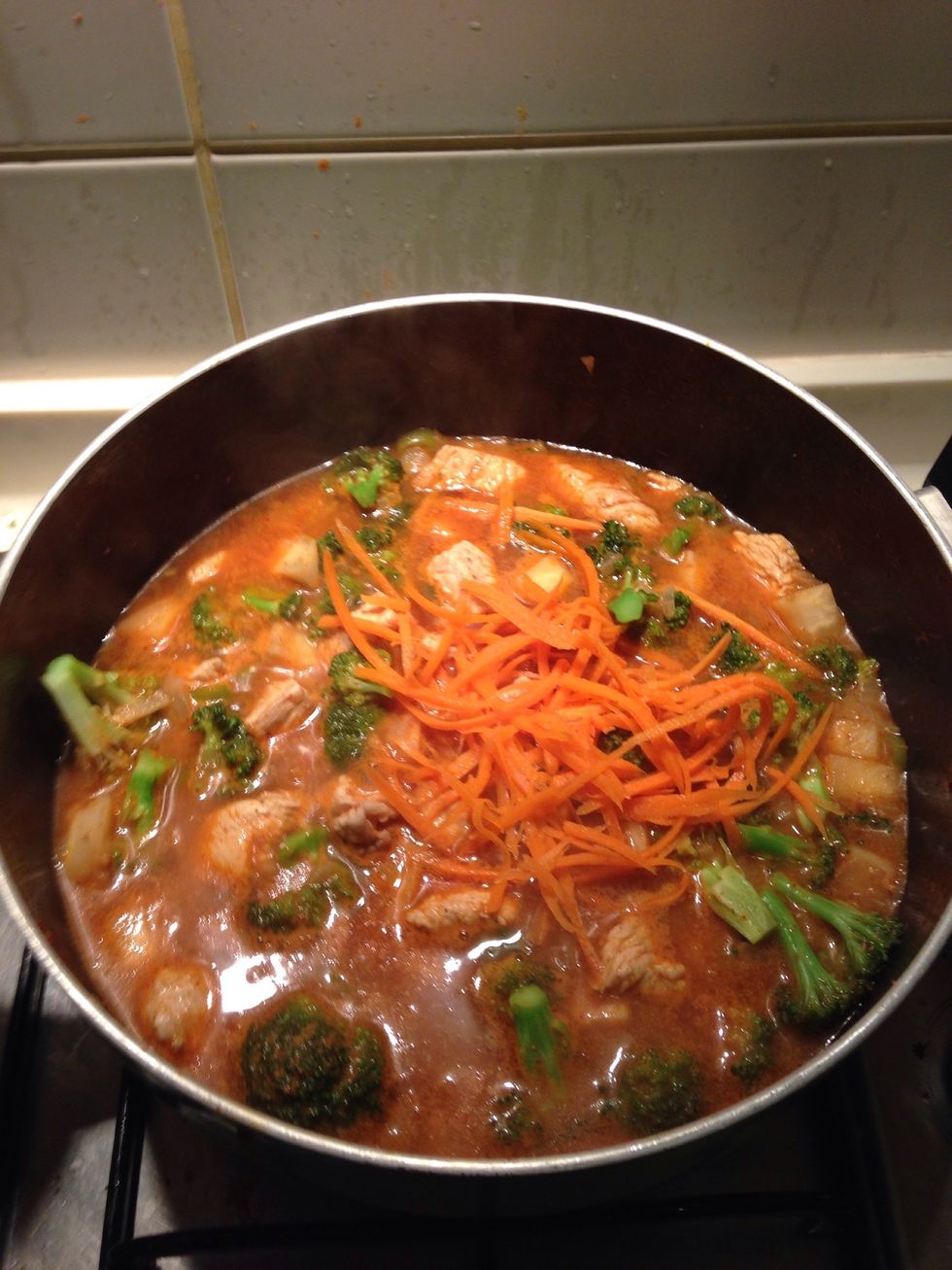 Boil it for a 5 min than simmer it down and cook for add. 20 min. Than just lay the carrots over the top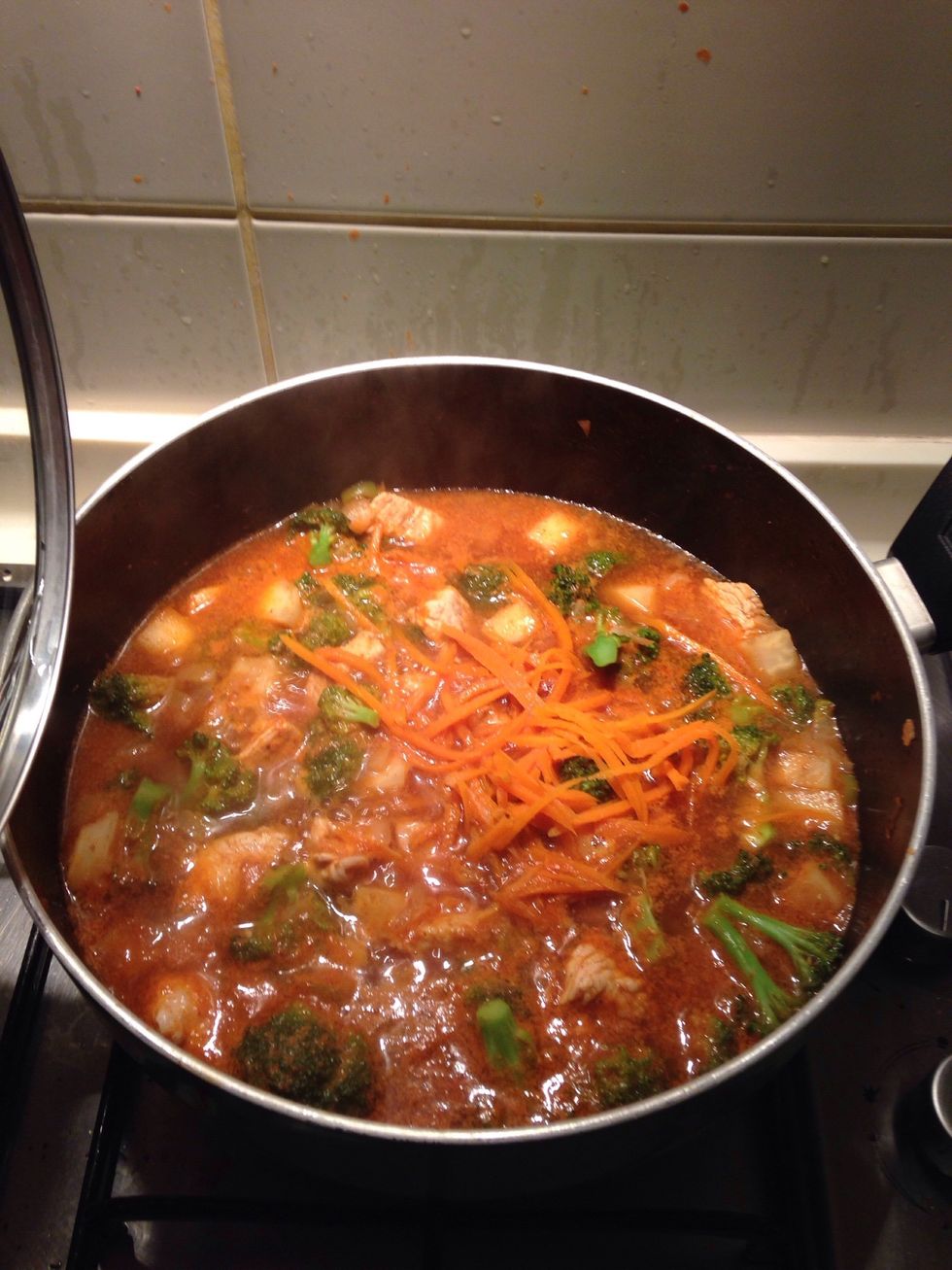 After 10 min. it'll look like this and if the water hasn't gone as much as you like do the next steps. If you're OK with the result just eat(: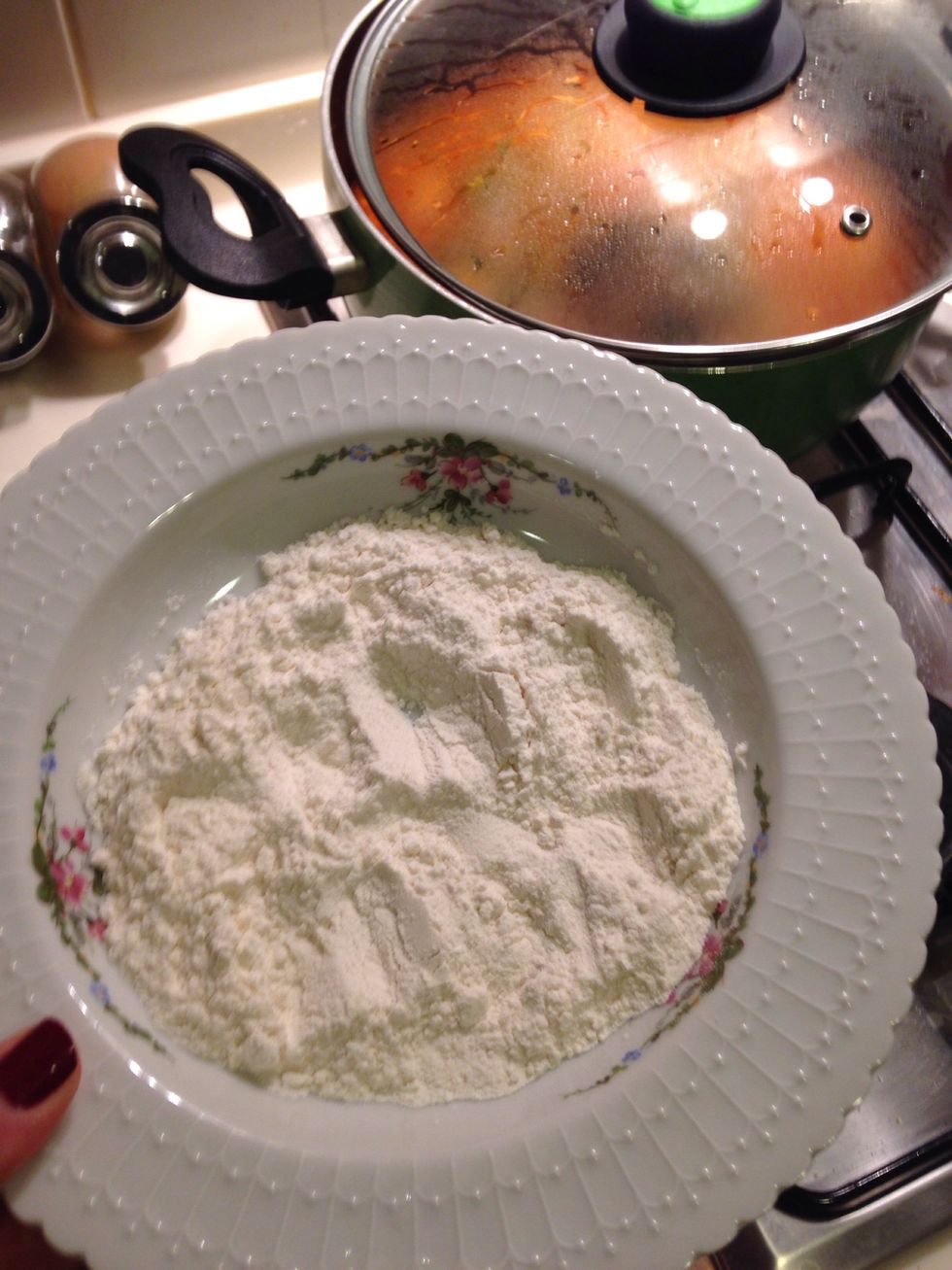 Put 2 tbs flour to a plate and take water from the boiling pot as much as the flour gets... When you have a good mix add it to the pot again and stir as fast as you can because we don't want dumplings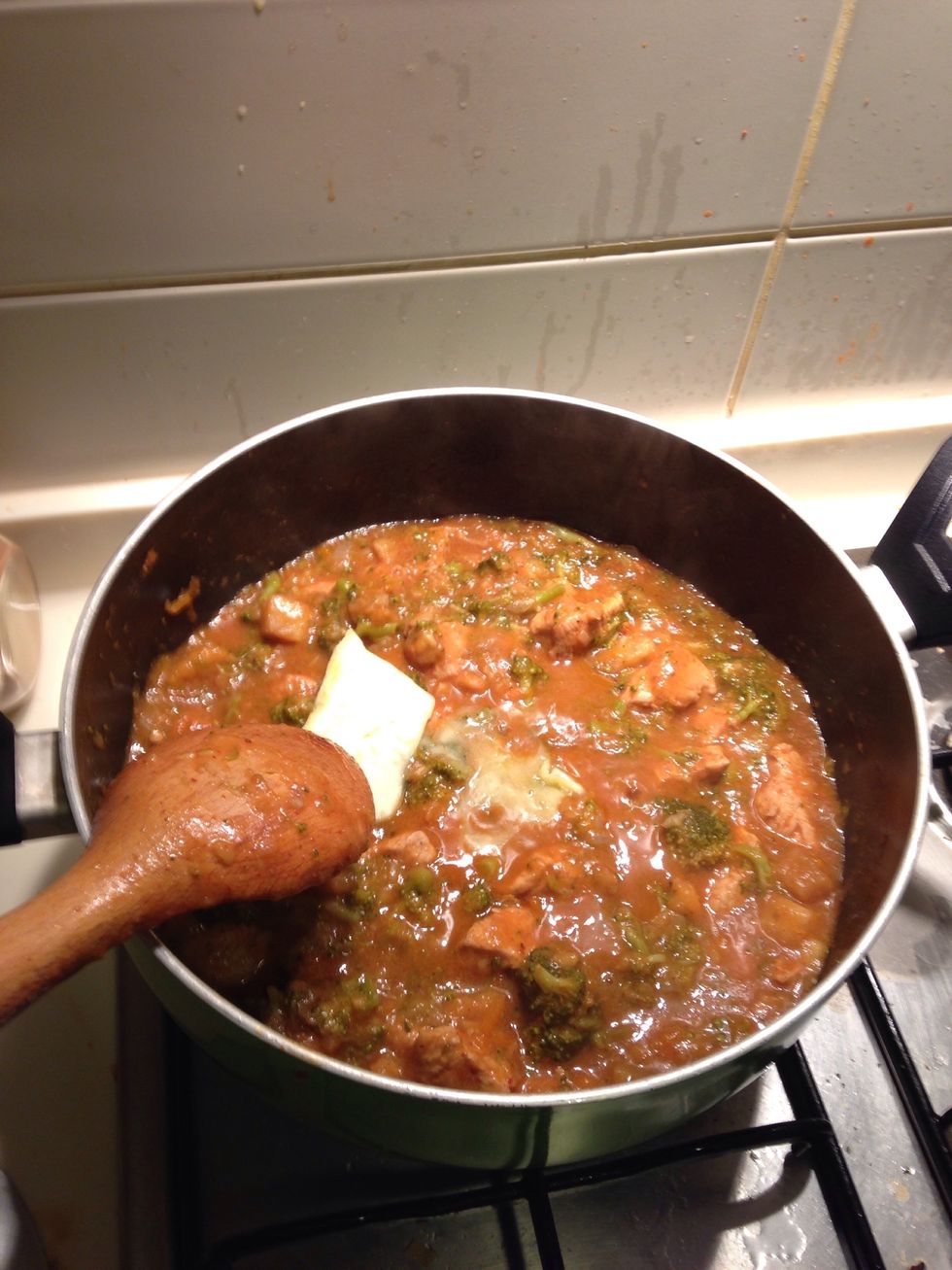 And finally add some butter if you want and you're done !
Parsley would look good on the plate (; Enjoy, hope you like it...
1.0c onion
1.0bnch 1 or 1/2 celery root
1.0bnch Brokoli
1.0 Carrot
3.0Tbsp Red curry paste
1/2c Milk
1.0pch Cilantro
1.0c Water
0.45kg Turkey fillet
2.0Tbsp Flour
1/2Tbsp Grape syrup , pekmez
2.0 Green peppers
1.0pch Sweet red pepper
1.0tsp Butter