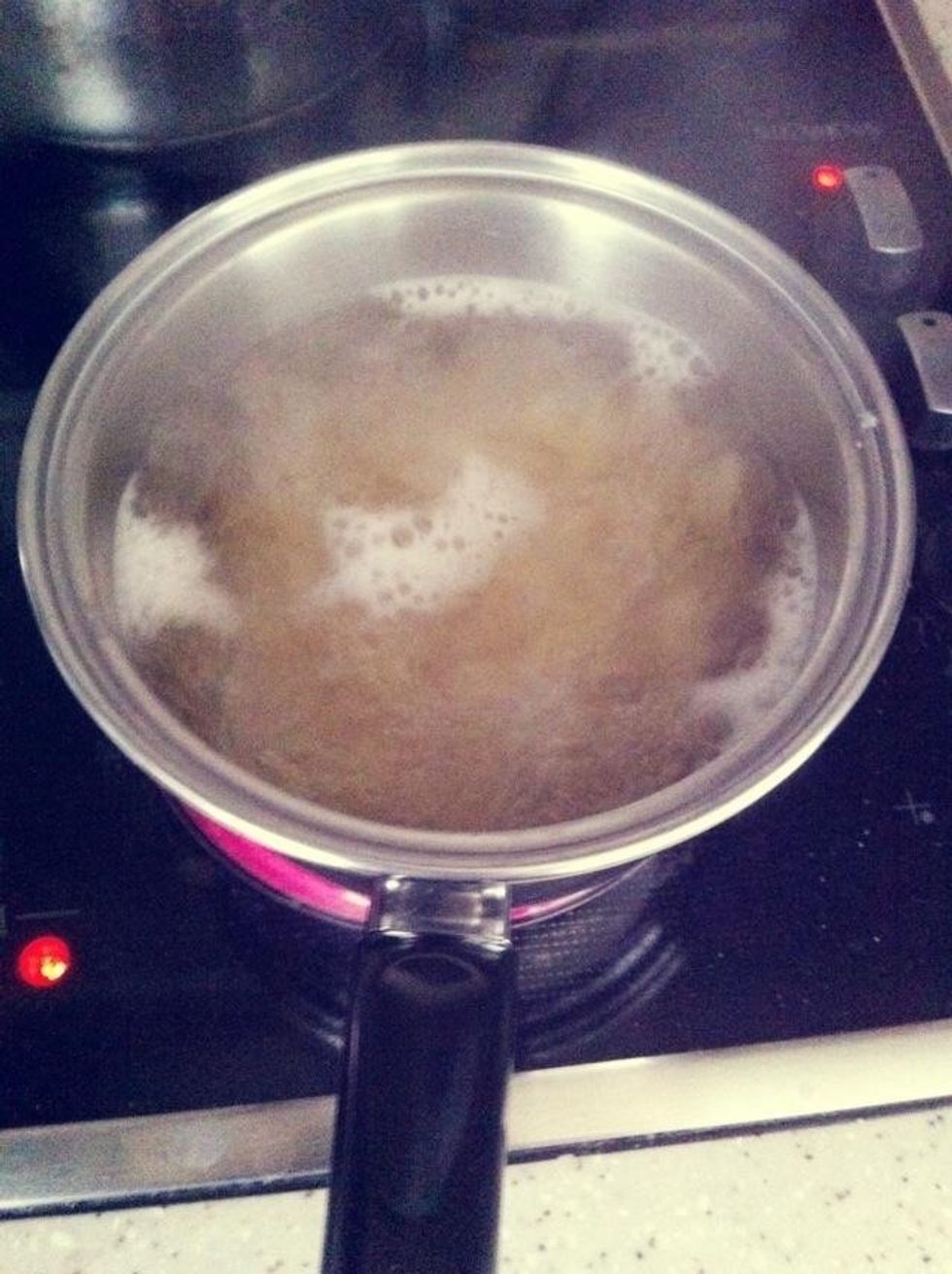 Put a pot of water to boil with a pinch of salt & olive oil. Add in pasta & boil for 8mins till soft. Drain away the water & set aside.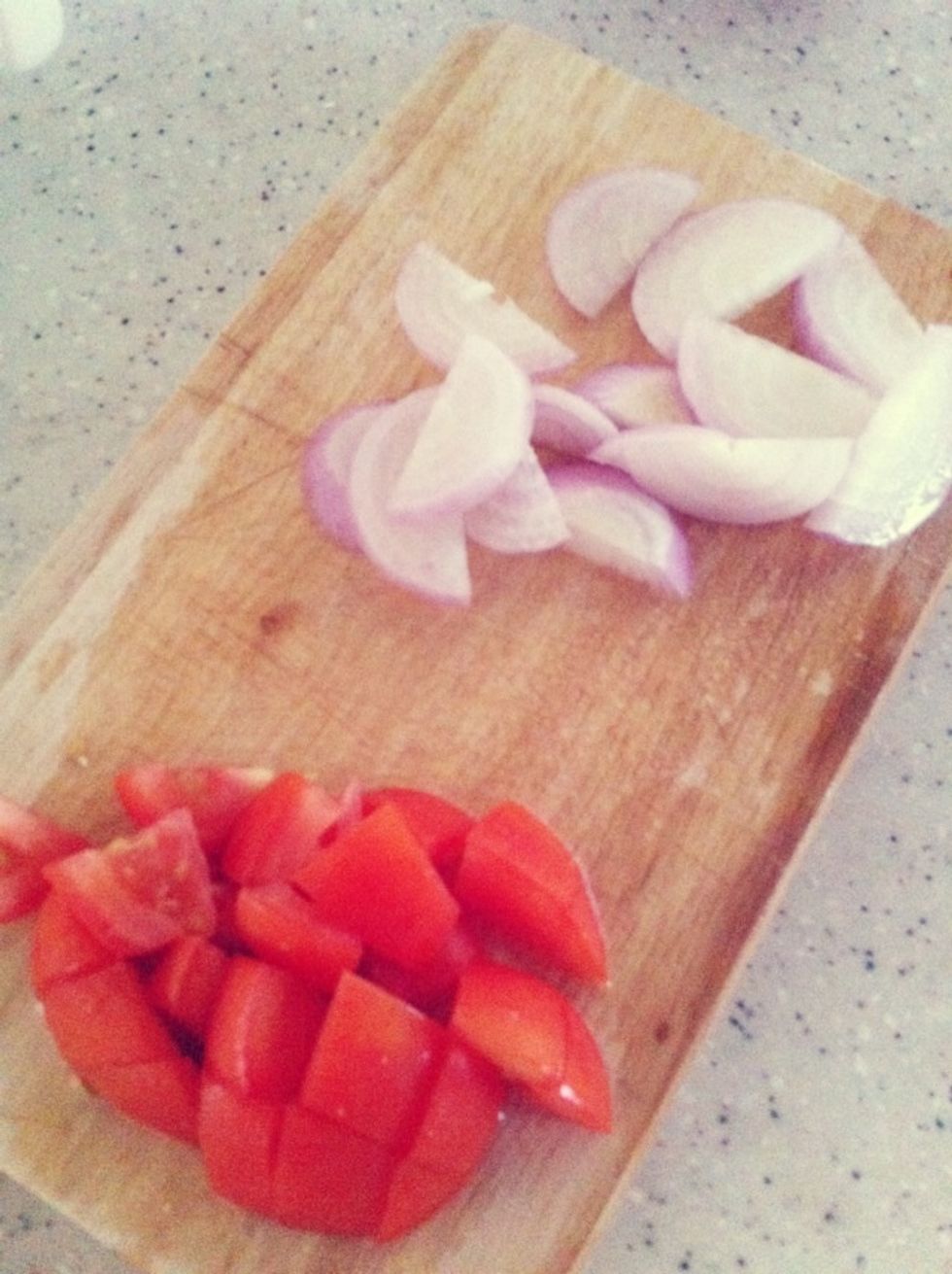 Chop tomato & onion into cubes & slices.
Panfry onion with a little bit of oil & a pinch of salt.
Add in spicy canned tuna.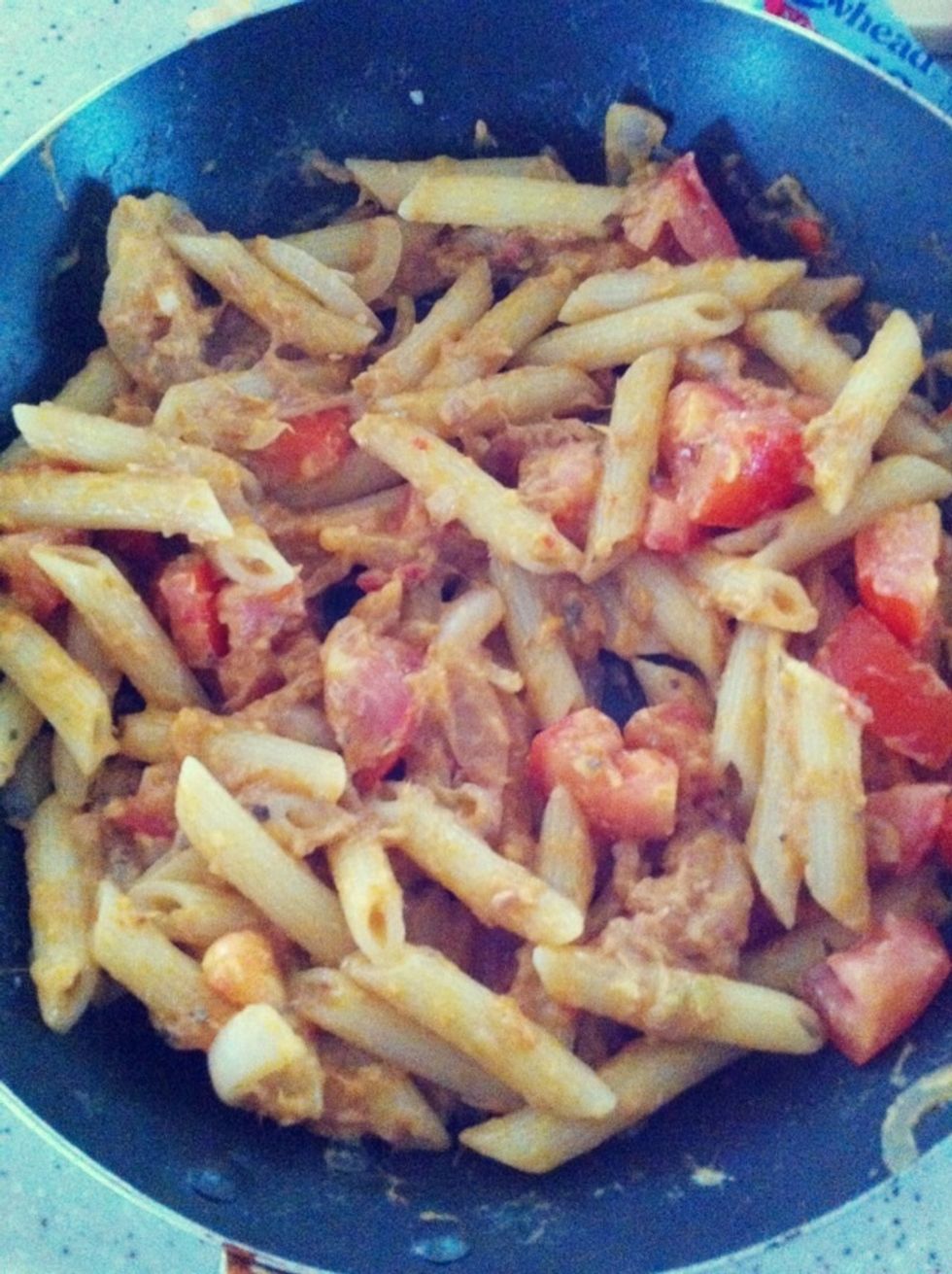 Followed by tomato cubes & pasta. Sprinkle some oregano leaves & mix well before serving.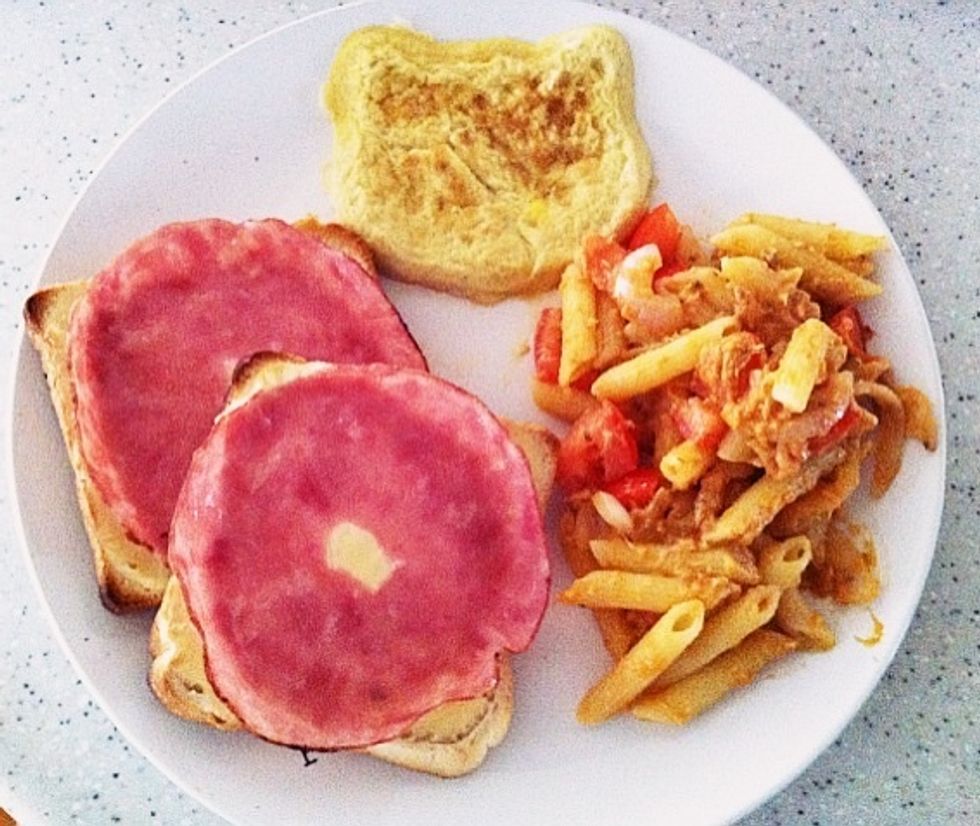 Serve them with toast & kitty egg!
0.0c Spicy canned tuna
1.0 Tomato
1.0 Onion
1.0c Pasta
1.0pch Oregano leaves