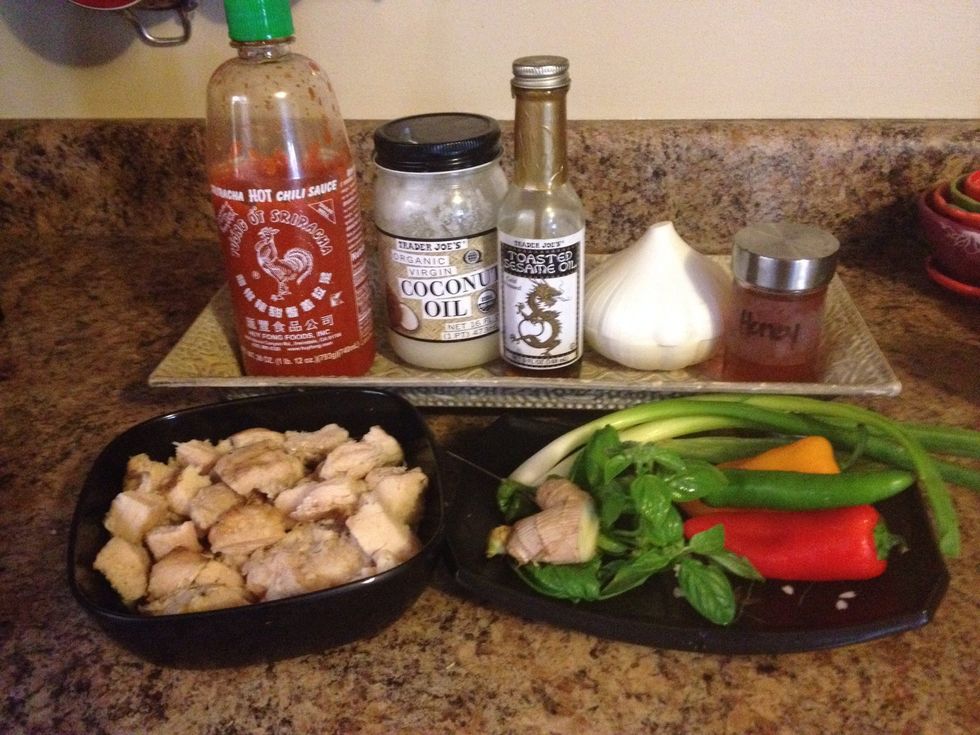 Gather your ingredients. Cooking is much easier when you have everything at hand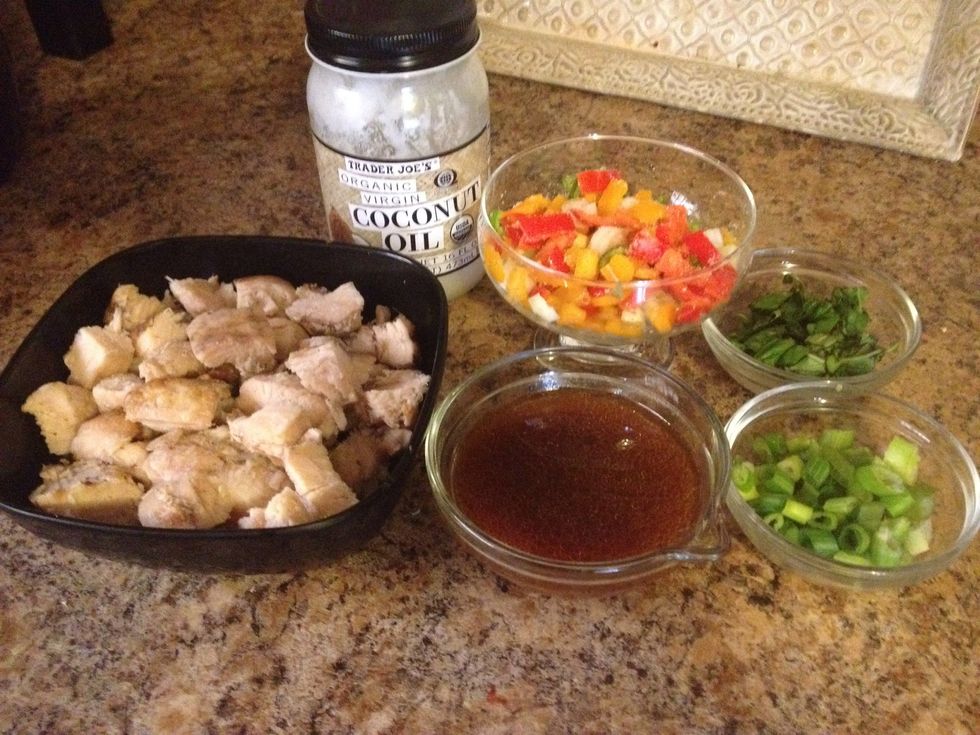 1. Mince garlic and ginger, add chopped peppers, sliced onion bulb and set aside 2. Chop basil and green onion and set aside 3. Mix Sriracha, honey, water, soy sauce and sesame oil. Set aside.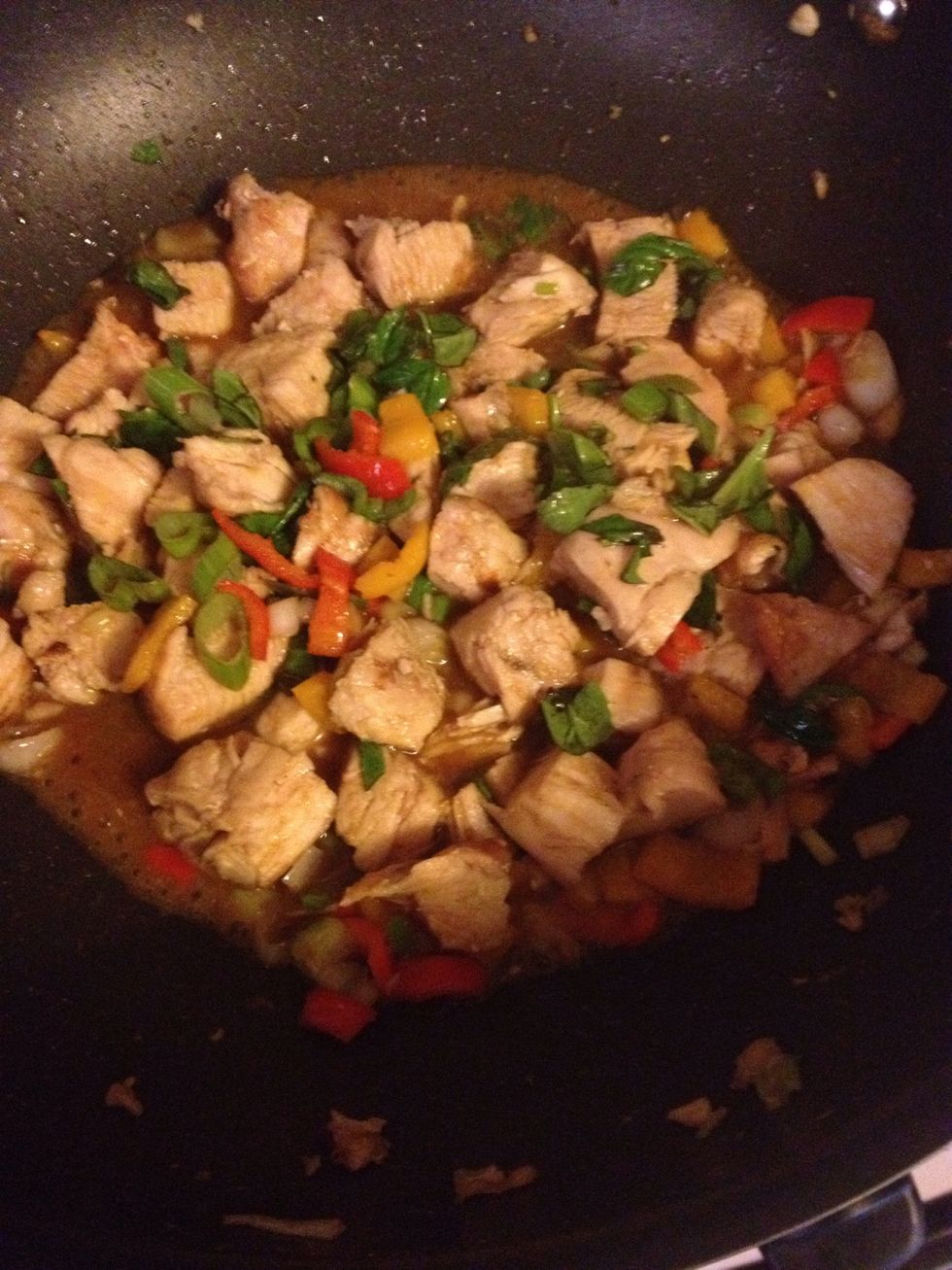 1. Heat wok for 3-4 min. 2. Add coconut oil and allow to melt. 3. Add vegetables. Cook 2-3 min. 4. Add diced grilled chicken & sauce. Cook til hot. Garnish with scallions and basil.
Serve with fried wild and brown rice and healthy Asian slaw
Want more info on low-carb, clean eating? Follow Me On Facebook: www.facebook.com/MorphWithMichelle Or, join one of my monthly Clean Eating Classes: https://www.facebook.com/groups/MorphWithMe/
1 pound diced grilled chicken
1/2 T minced ginger
1 clove garlic, minced
1/2 Serrano chili, chopped (seeds removed)
2 Scallions thinly sliced (separate green)
1 each mini red and yellow bell pepper, diced
3 T fresh basil chopped
1 tsp Sriracha sauce
1 tsp. raw honey
1/4 c. Water
1 tsp. wheat free soy sauce or Braggs Amino Acid
1/2 tsp. Sesame Oil
1 tsp. coconut oil for cooking
Michelle Royale Vidal - Heromom
Certified Health and Nutrition Coach. Survivor of chronic illness. Learning to use food as medicine. Paying it forward by teaching others the same.