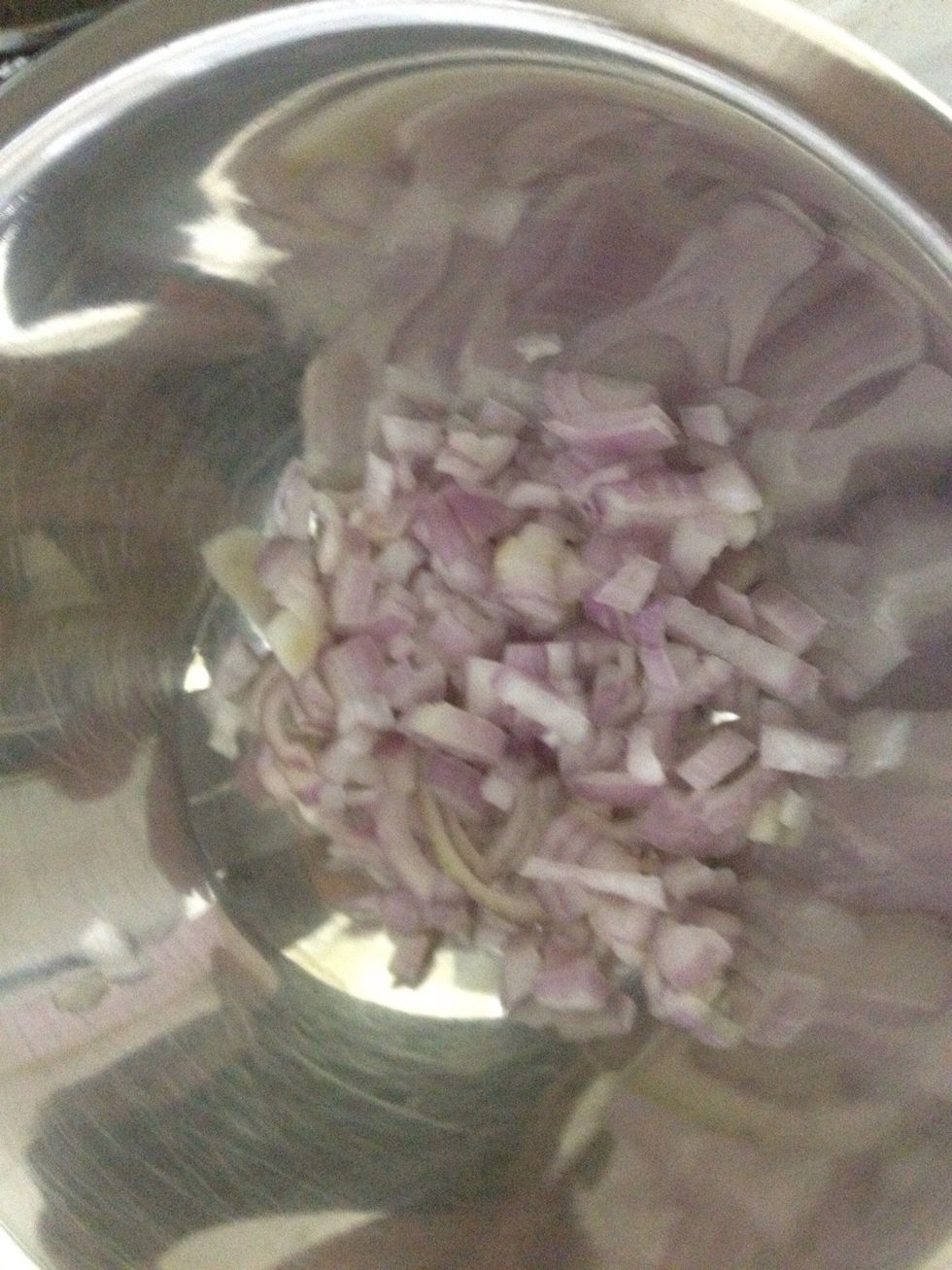 1 Shallot, chopped.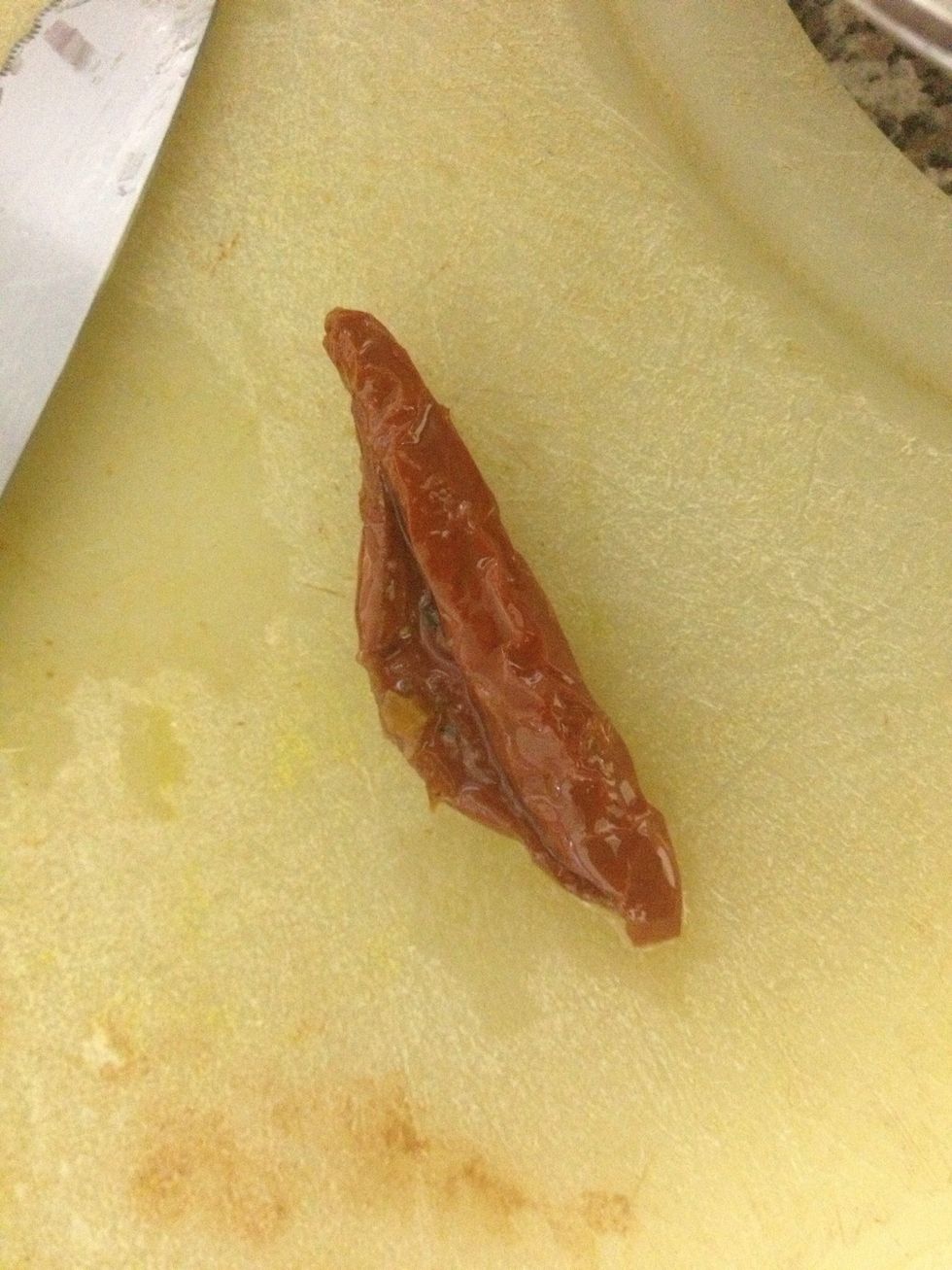 1 sun-dried or oven-dried tomato sliver in olive oil.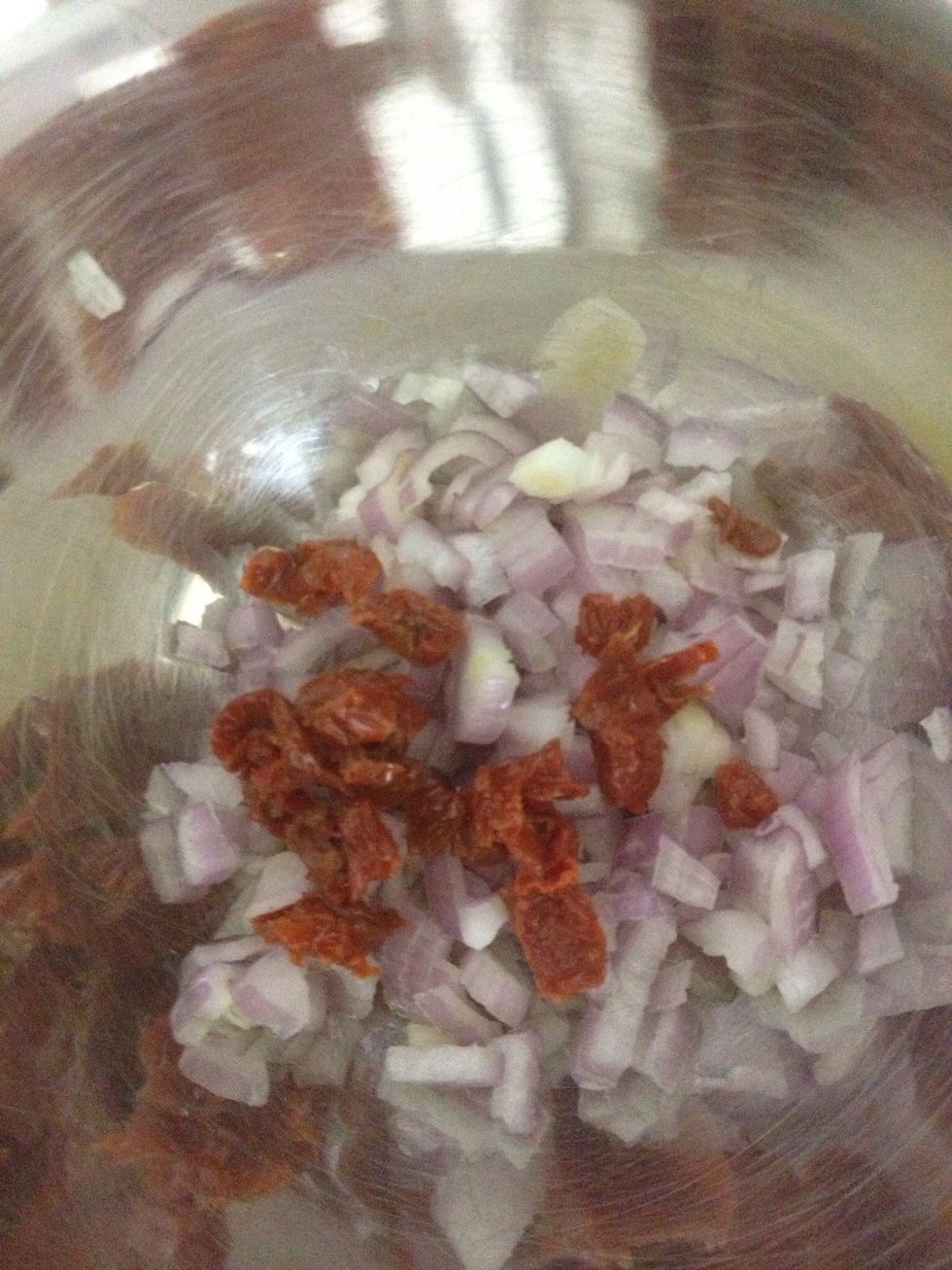 Add to your bowl.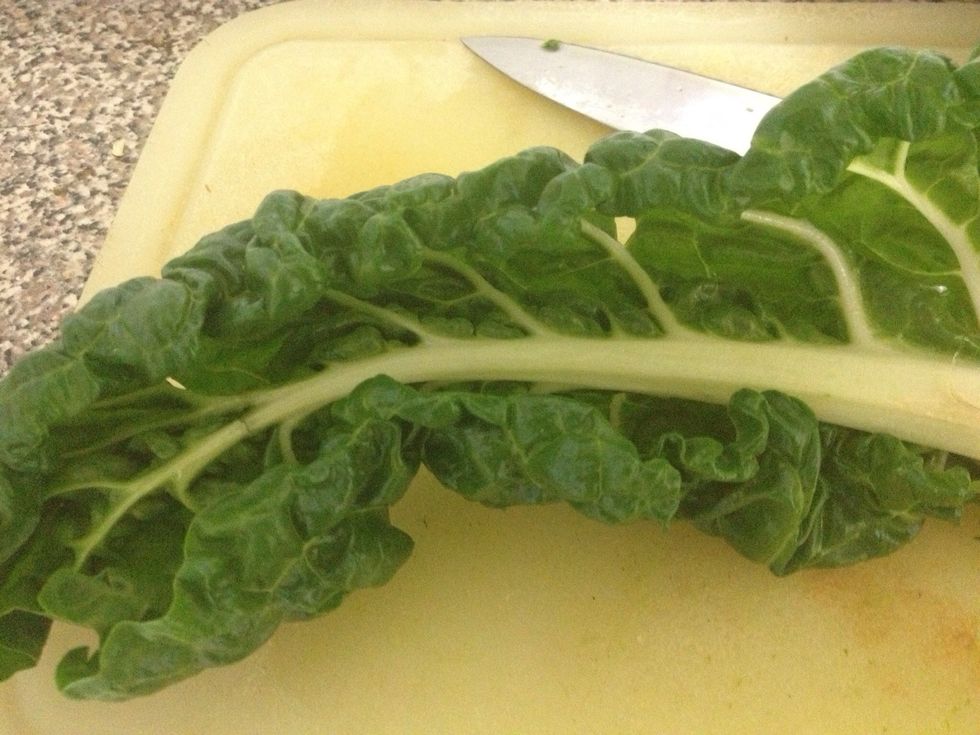 2 Swiss chard leaves.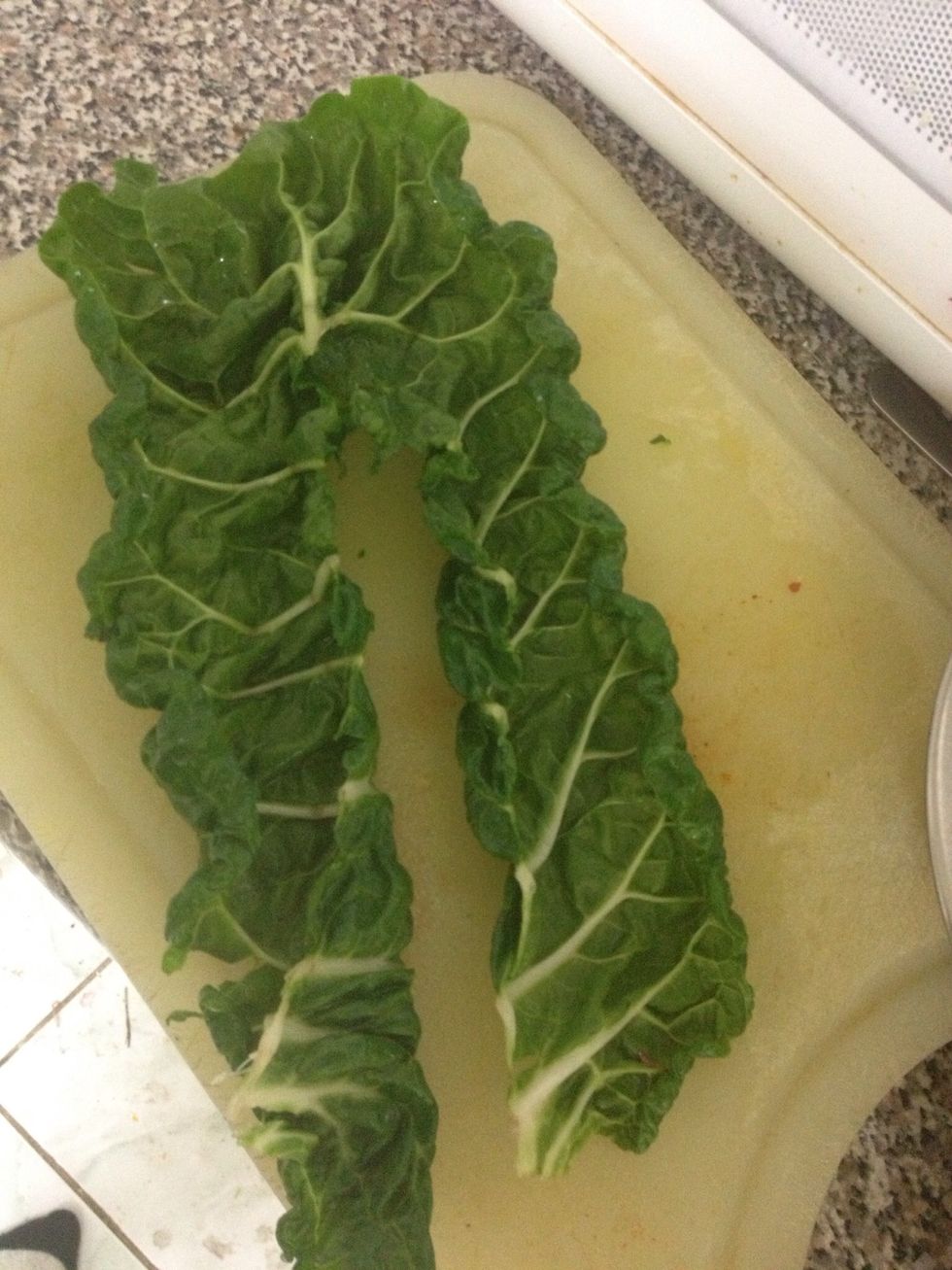 Slice out the stem and rinse any dirt off.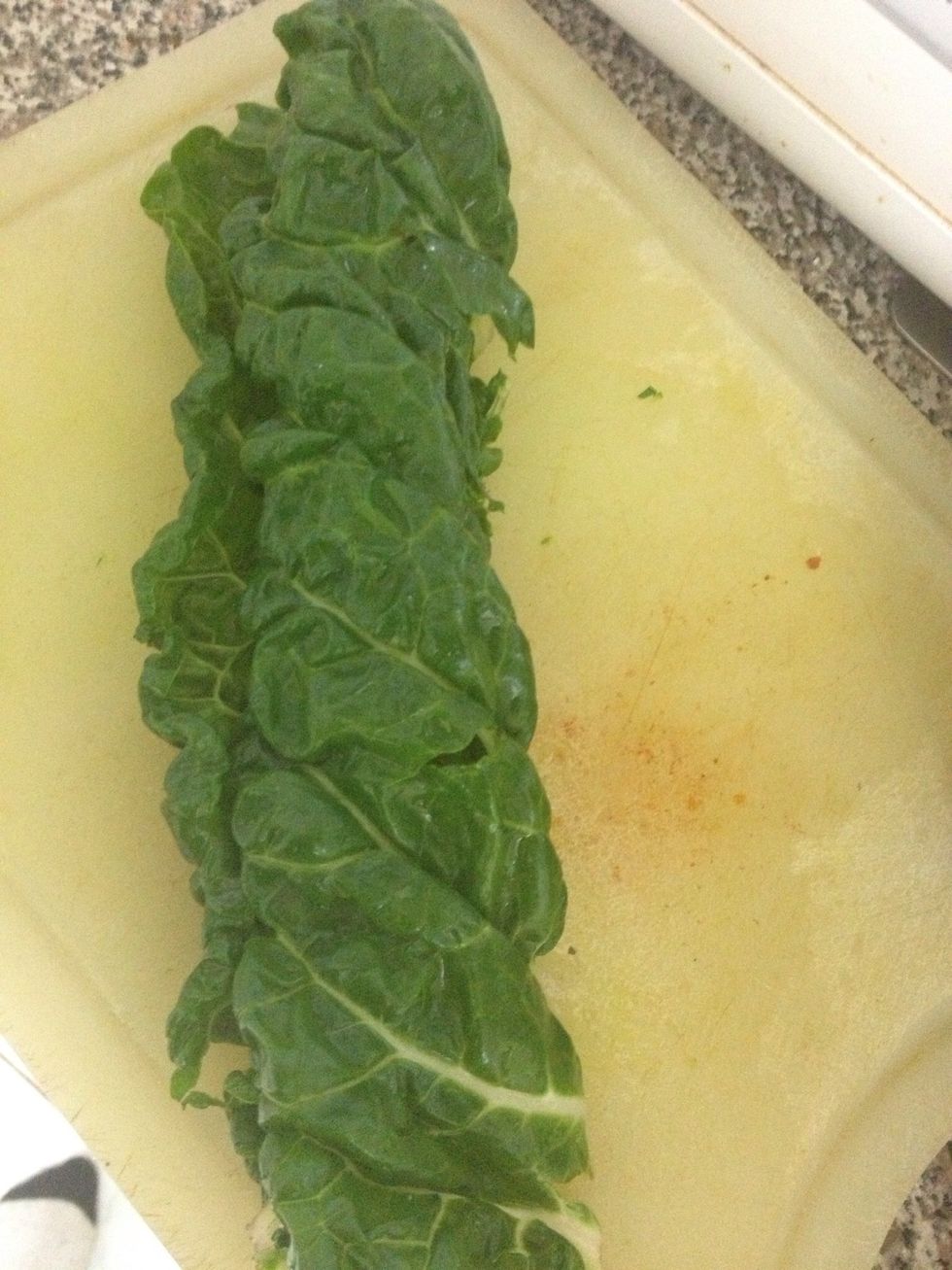 Fold the leaf in half.
Next, roll the leaf up like a sushi roll. This will make cutting it much faster. It doesn't have to be perfect either, since you will be chopping it up.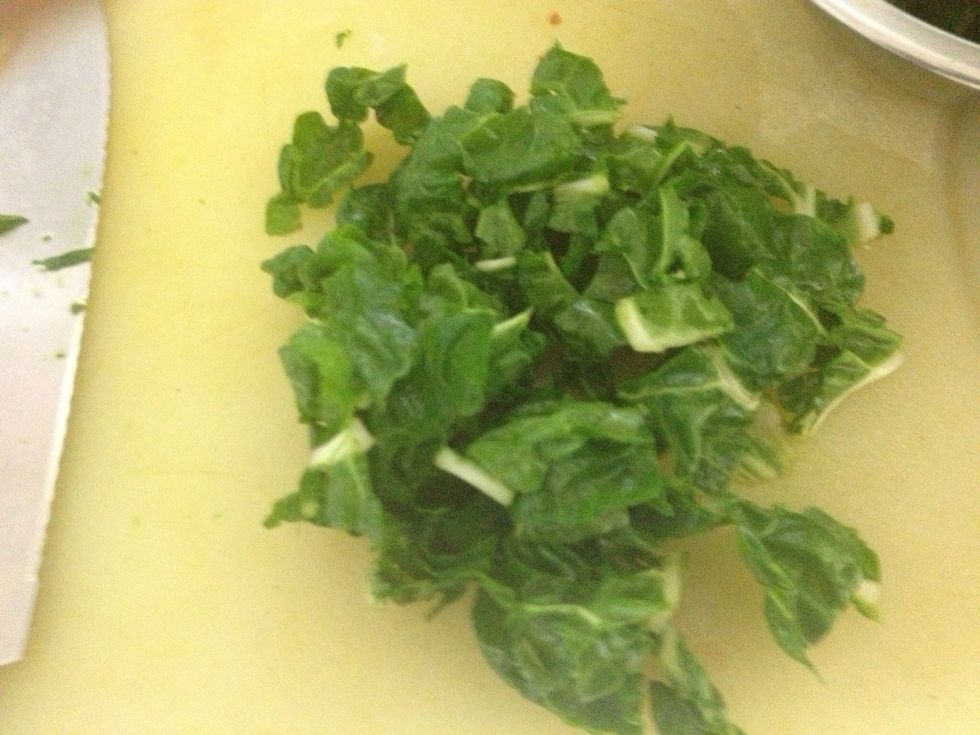 Chop or slice the your roll.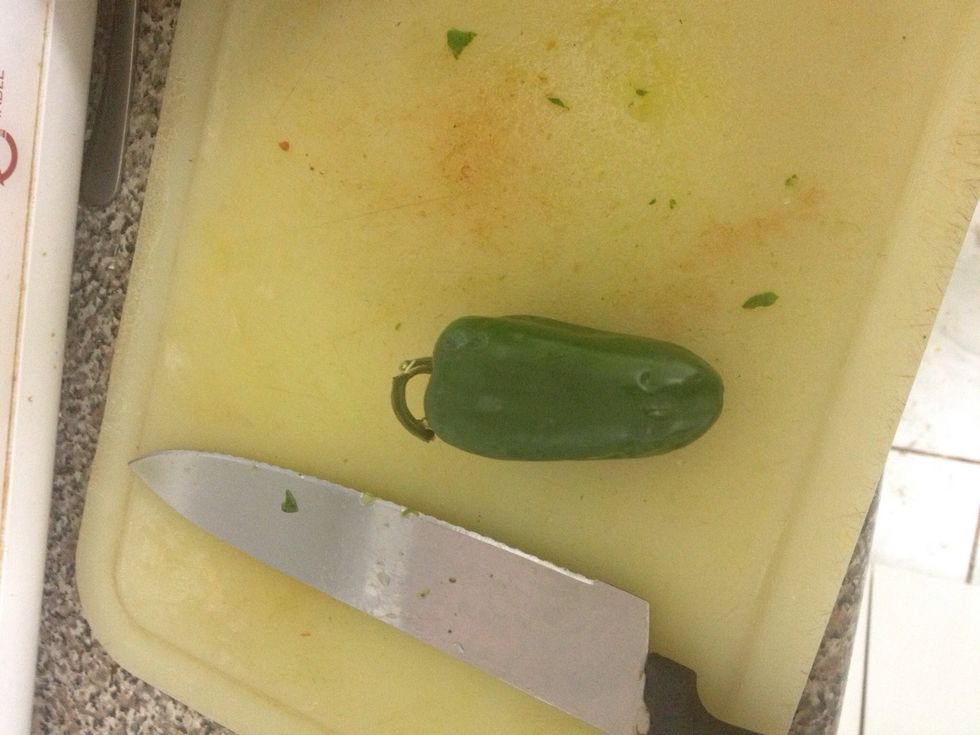 Chop up your jalapeño (you can substitute any hot pepper you like, or leave it out).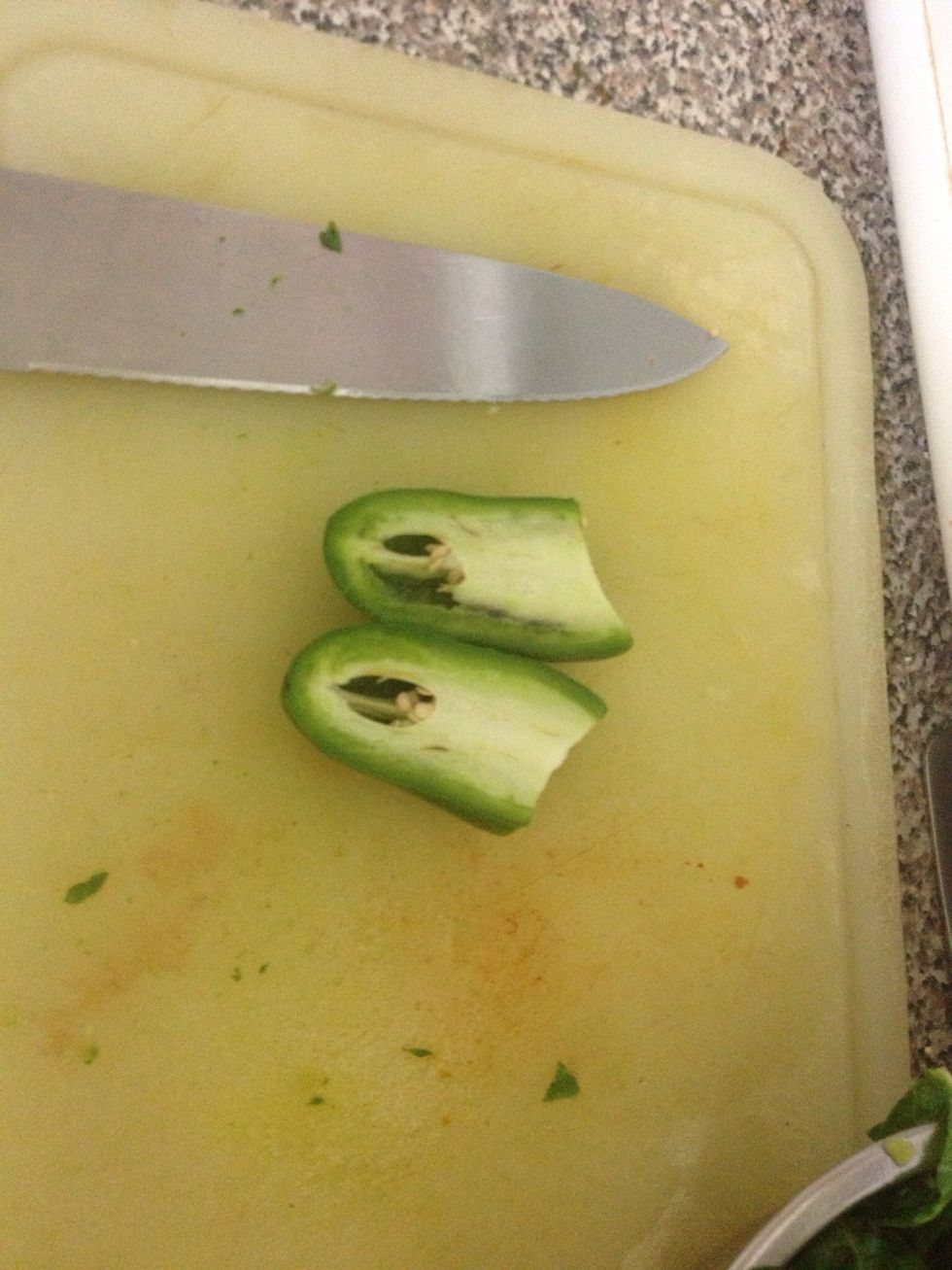 Slice in half first. This helps if you're a beginner using knives. It's easier to keep in place. NEVER cut food in your hand! It's very dangerous, so always use a hard surface or cutting board.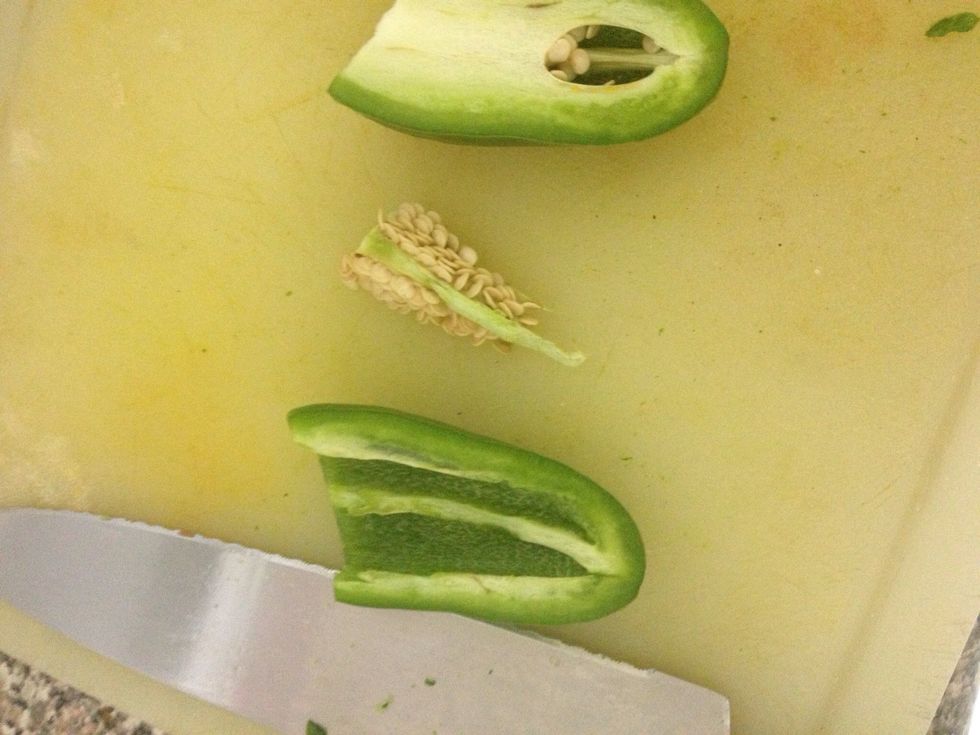 You can choose to take out the seeds. This will give it a little kick.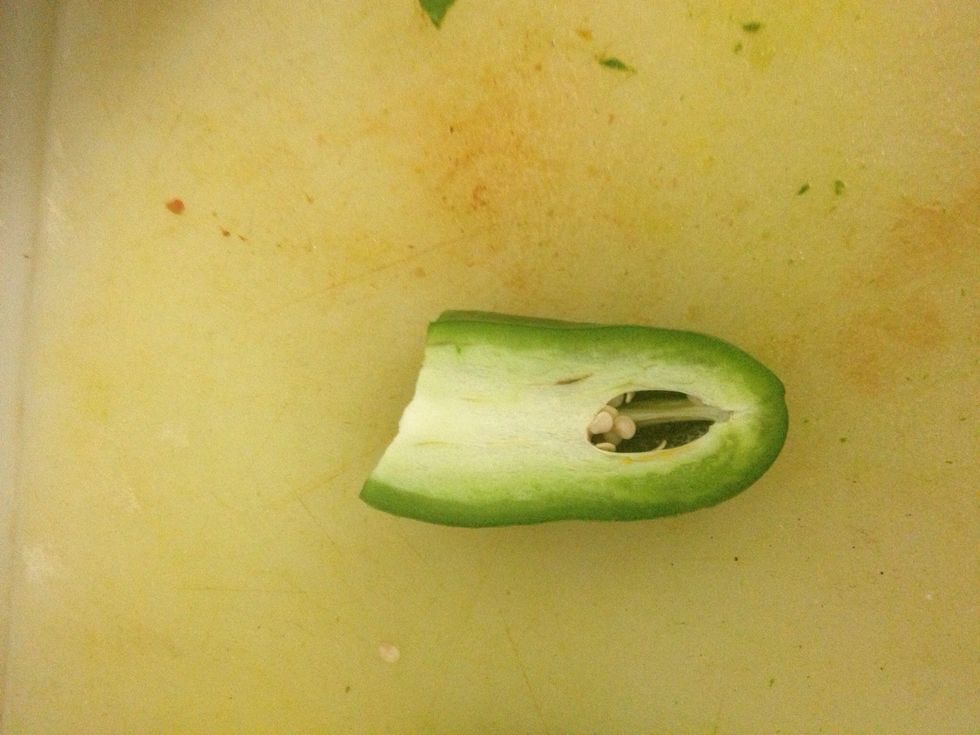 Or you can leave the seeds in. I chose to use only half the seeds, but even though I like spicy foods, I'd recommend only a quarter of the seeds or none at all.
Chop... (Jalapeño without seeds; looks like green bell pepper)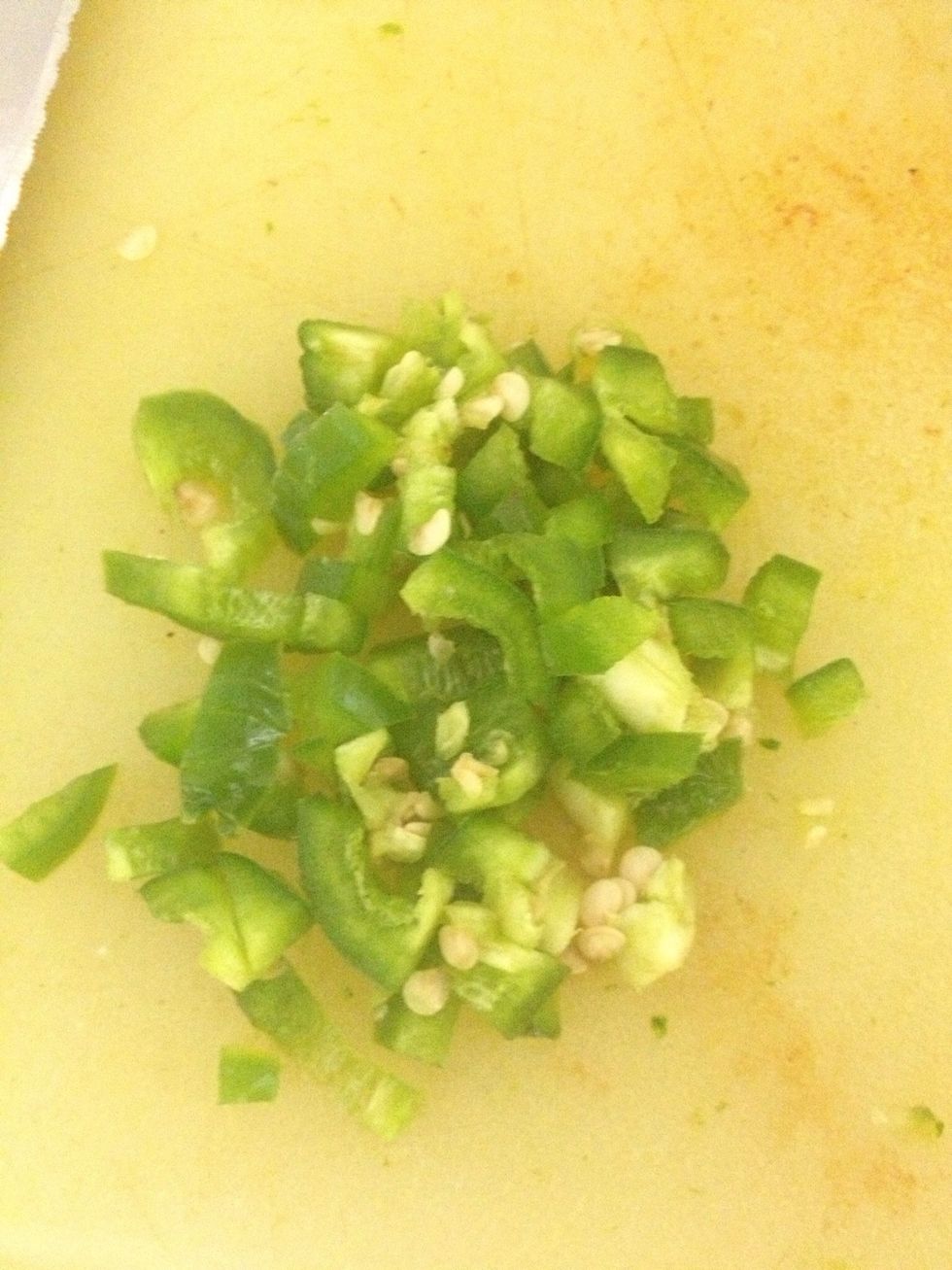 Chop... (Jalapeño with seeds. Hot, hot, hot!)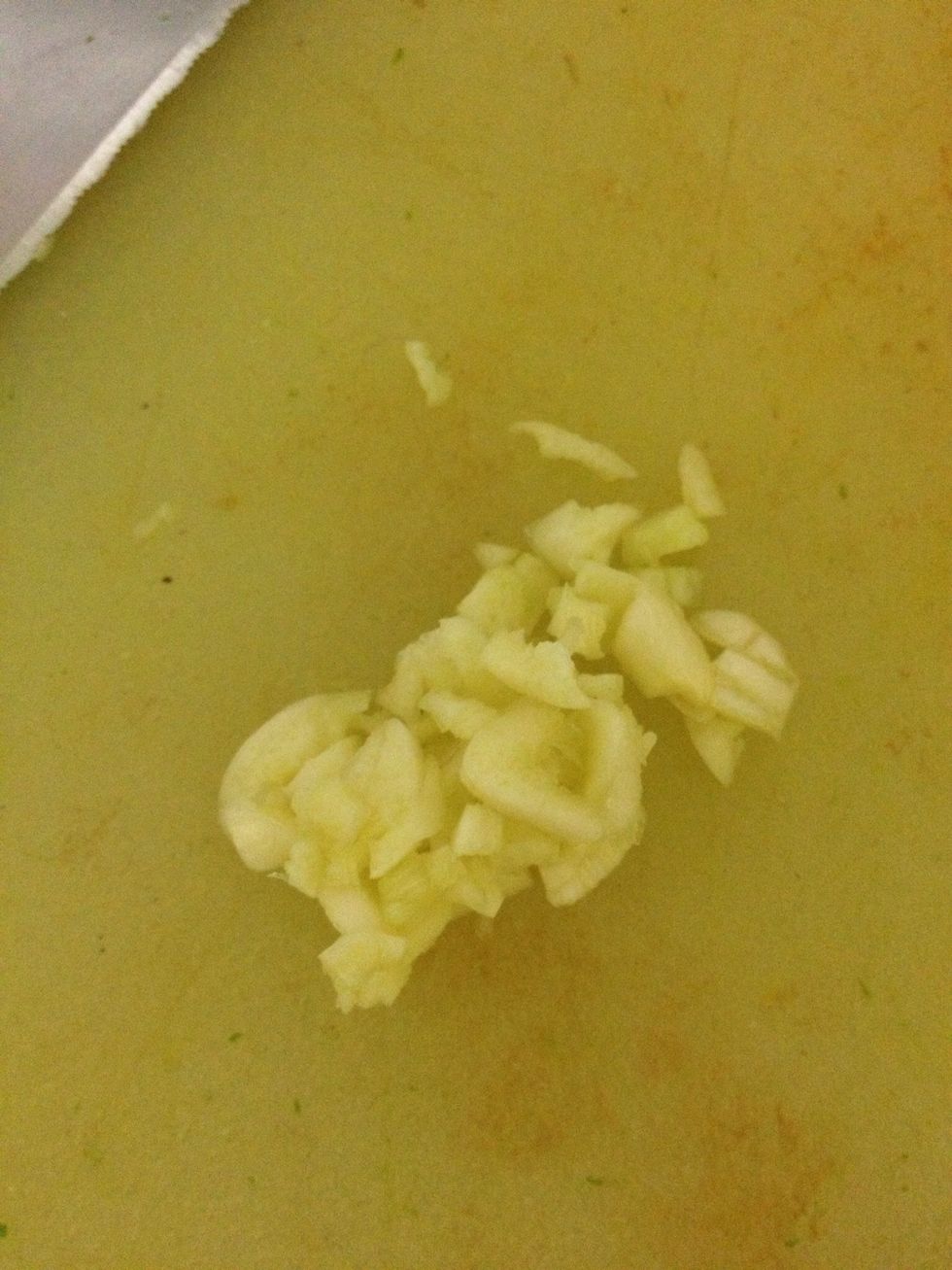 One chopped garlic clove. Garlic taste good in almost anything :-)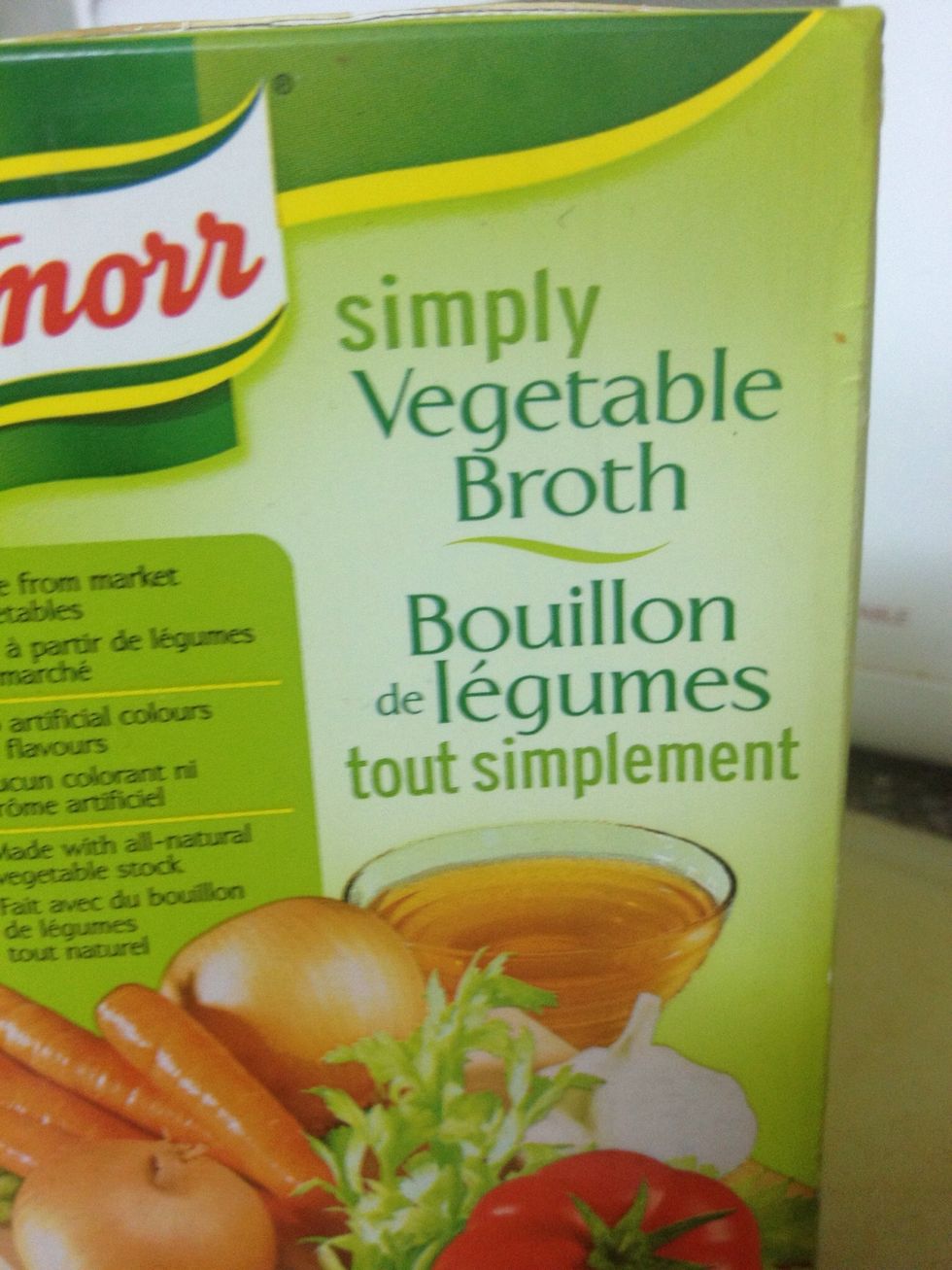 A couple tbsp of any kind of broth you have.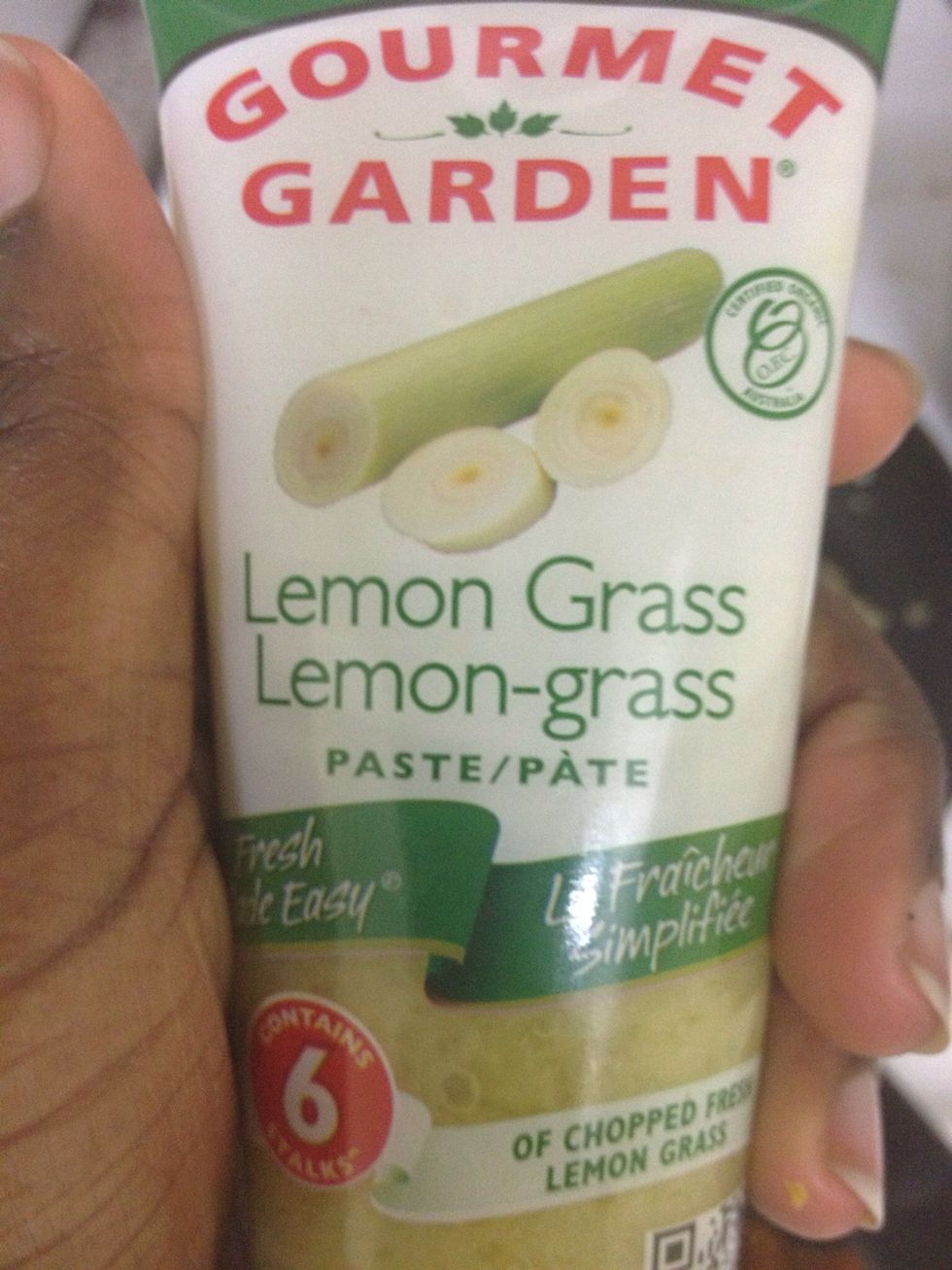 A little bit of lemongrass. If you have fresh, awesome! I use a slightly puréed organic paste I found in the fresh herbs section of my grocery store.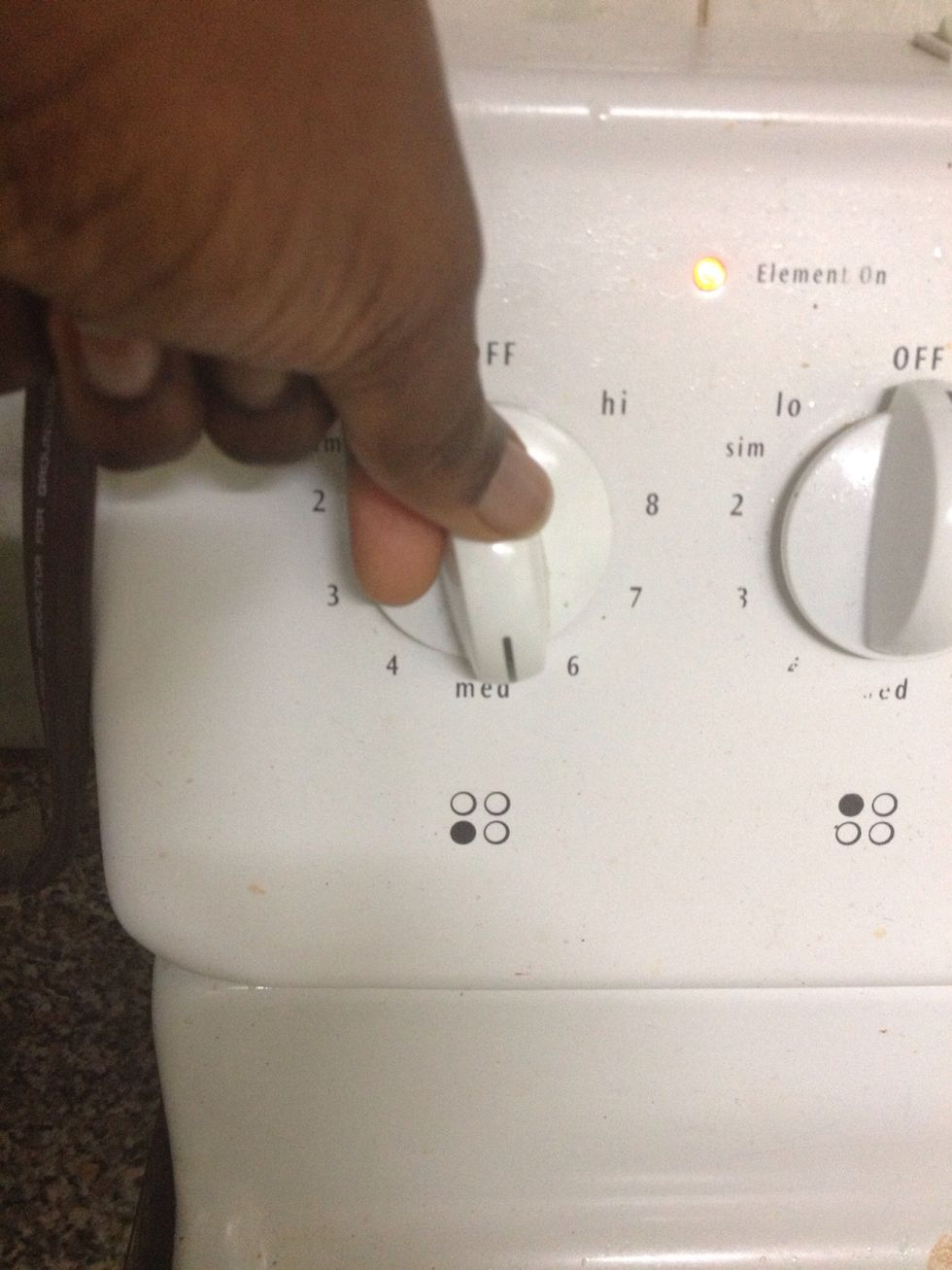 Turn stove on medium or medium-high.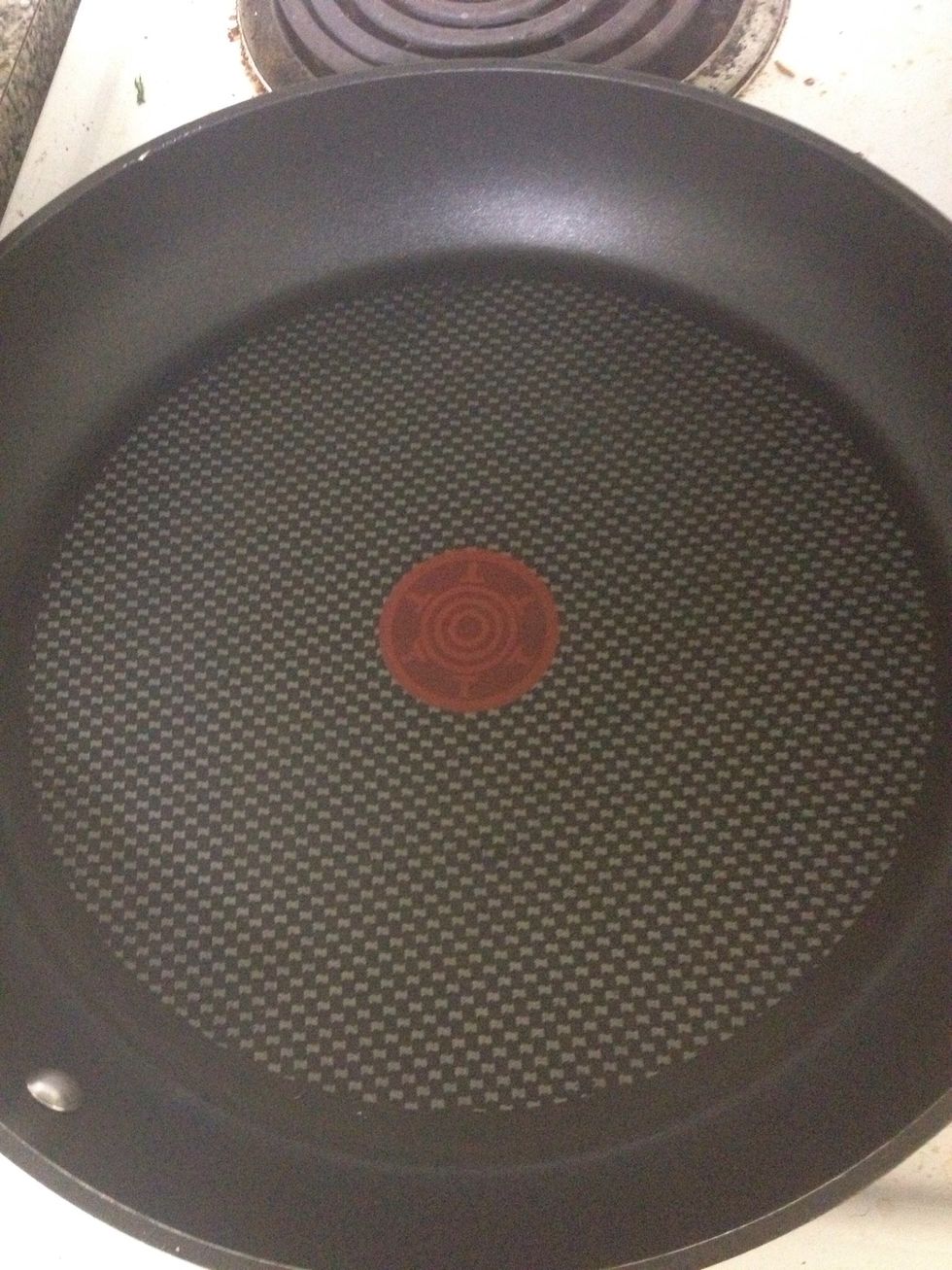 Warm your skillet or frying pan.
Put veggies in and stir until soft.
Add a little broth to keep the garlic from burning and then you'll add your Swiss chard.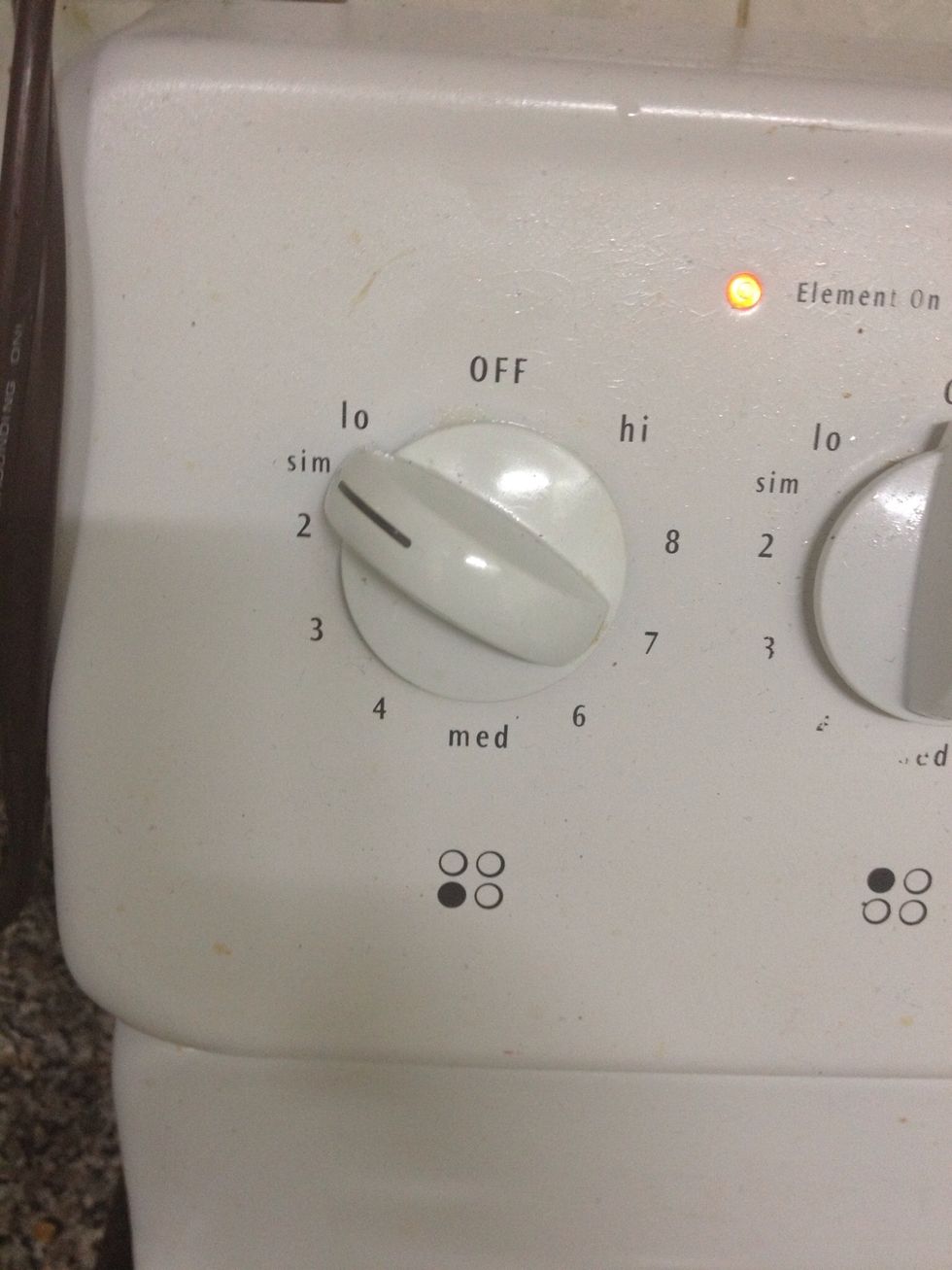 Turn heat down to simmer.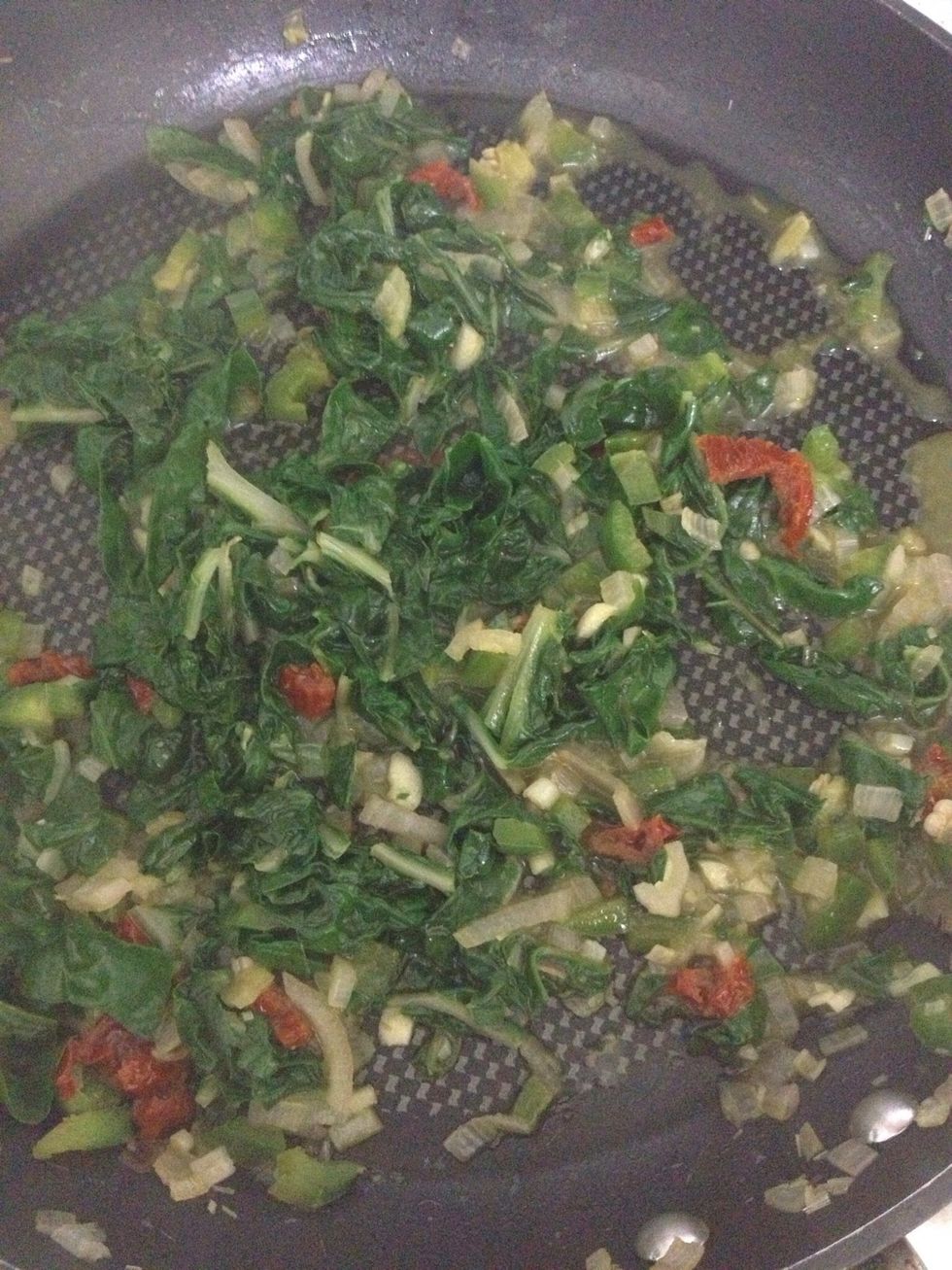 Let the broth evaporate a bit... Five minutes or so.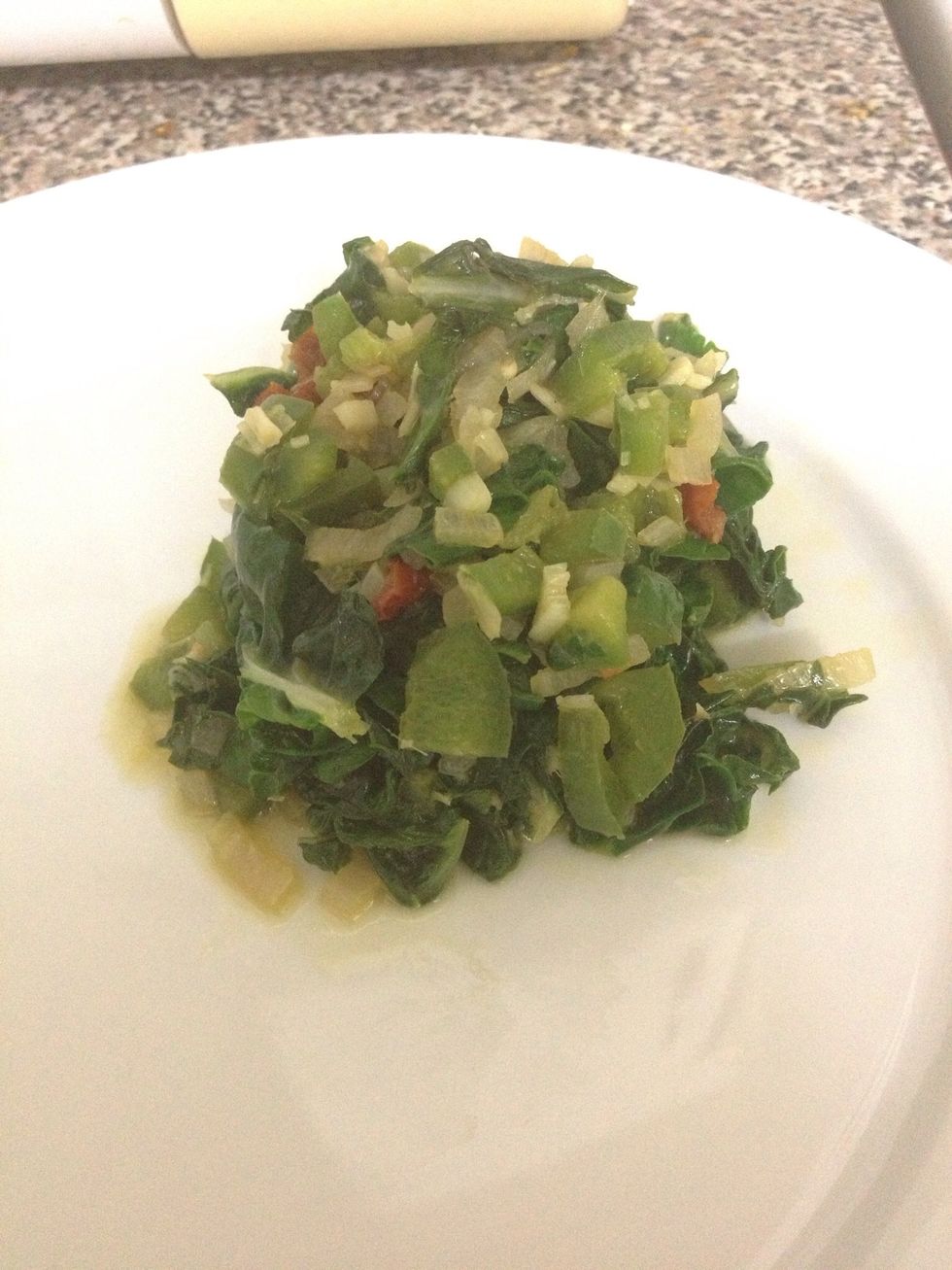 All done! Yum, yum!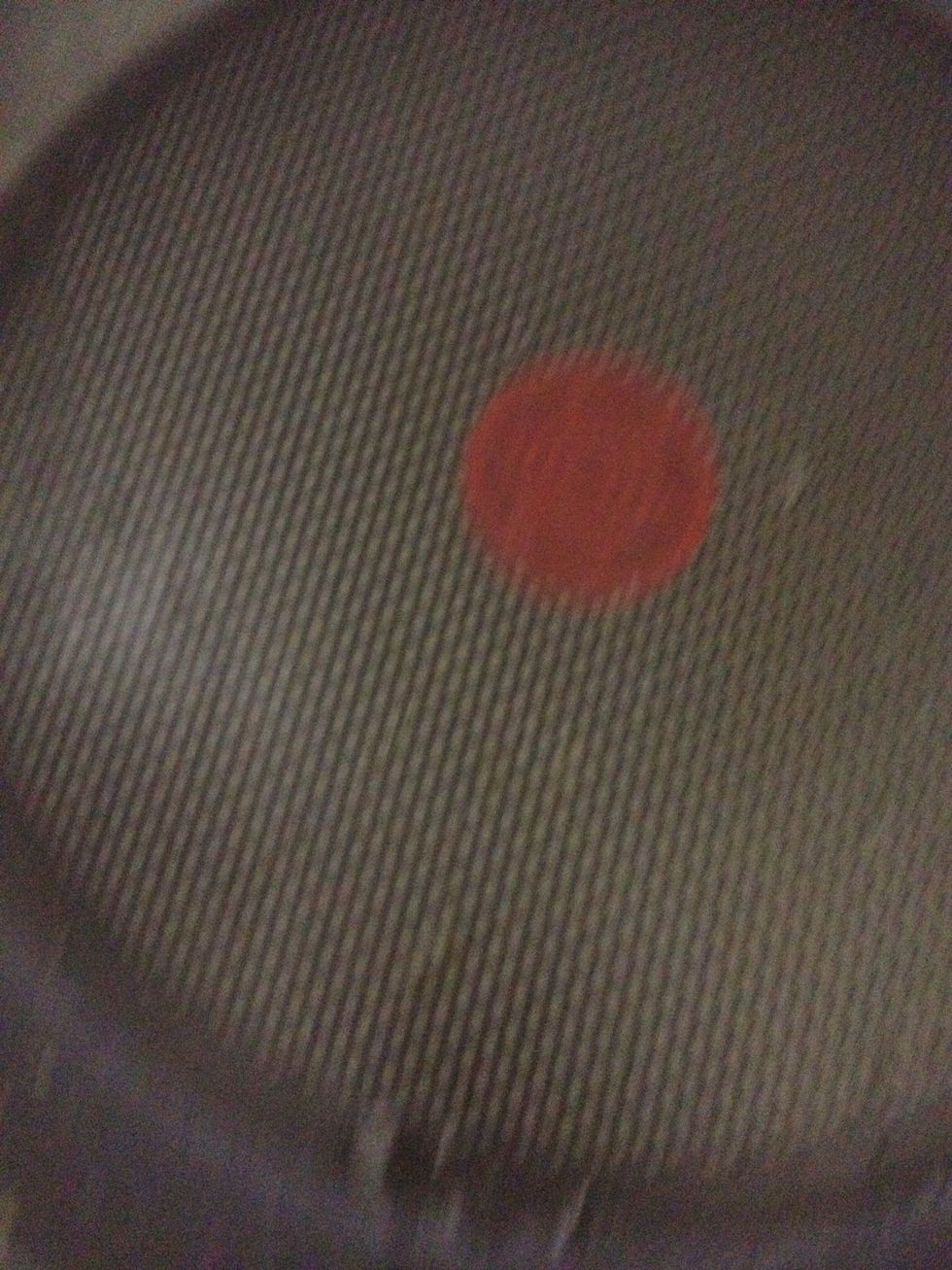 Rinse pan and warm up a left over grain like rice or quinoa...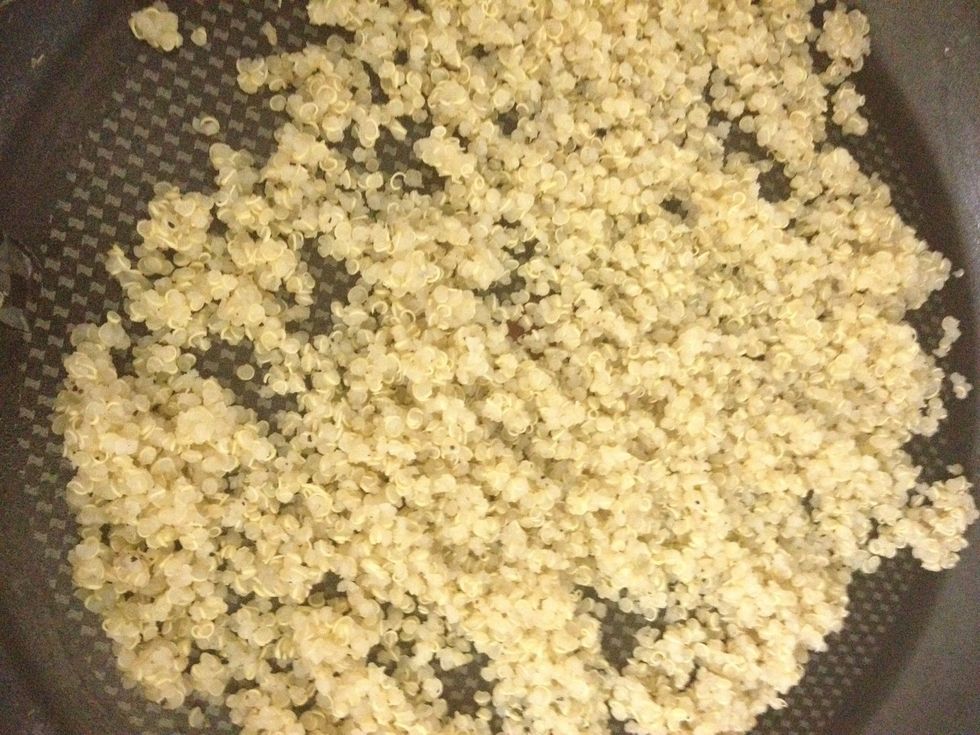 I had quinoa.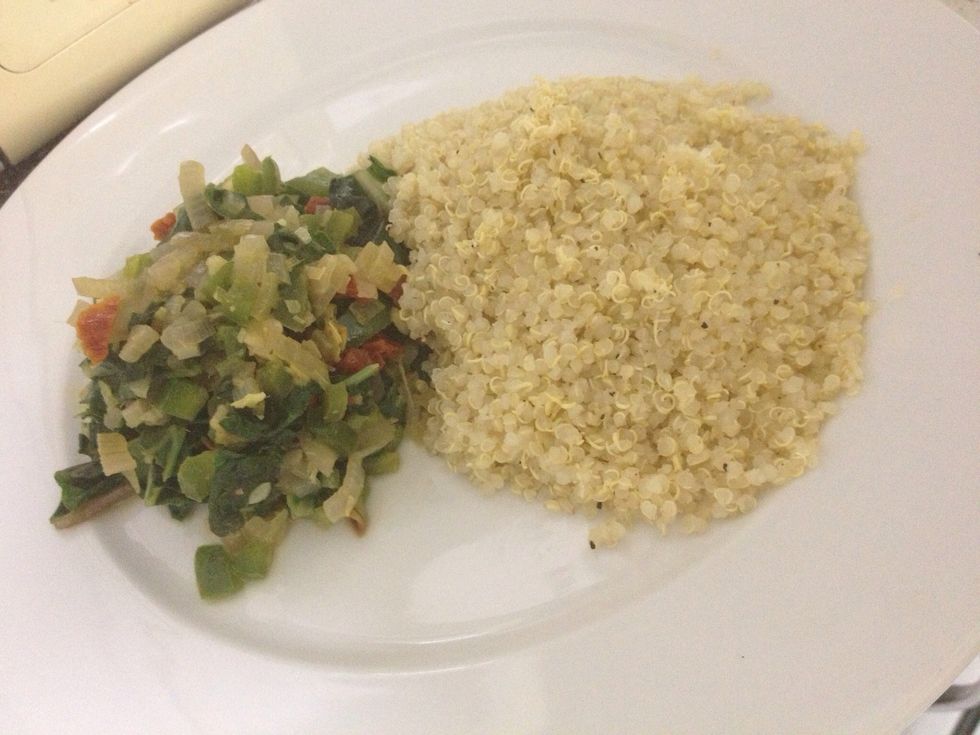 To keep it vegetarian, stop here or add your favourite meat substitute like tofu.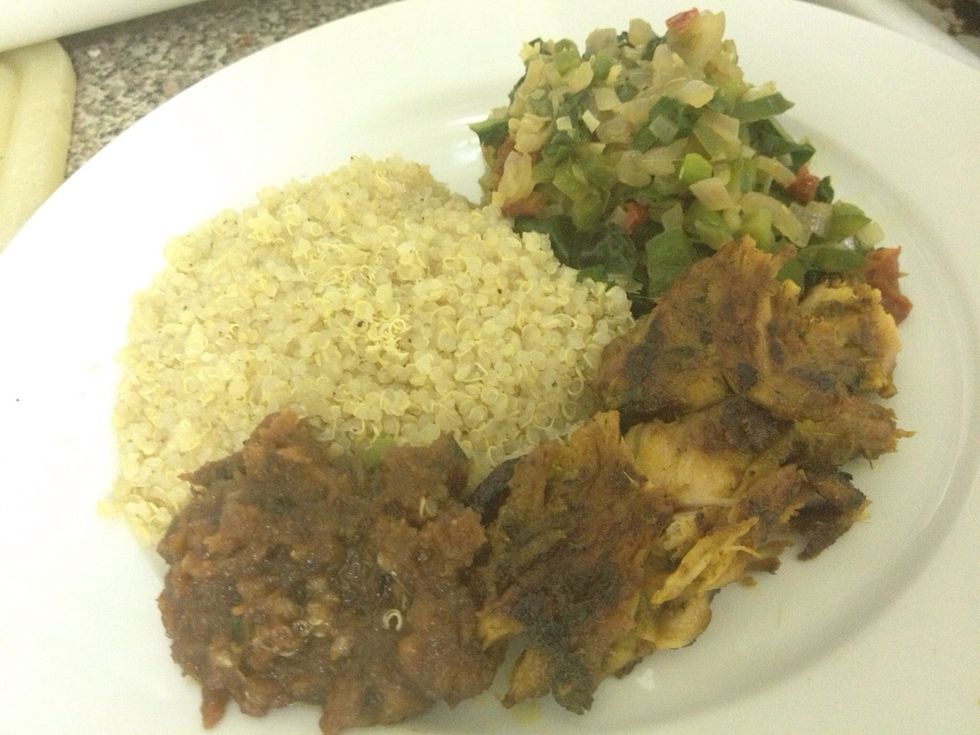 I added some turkey satay with peanut sauce on the side.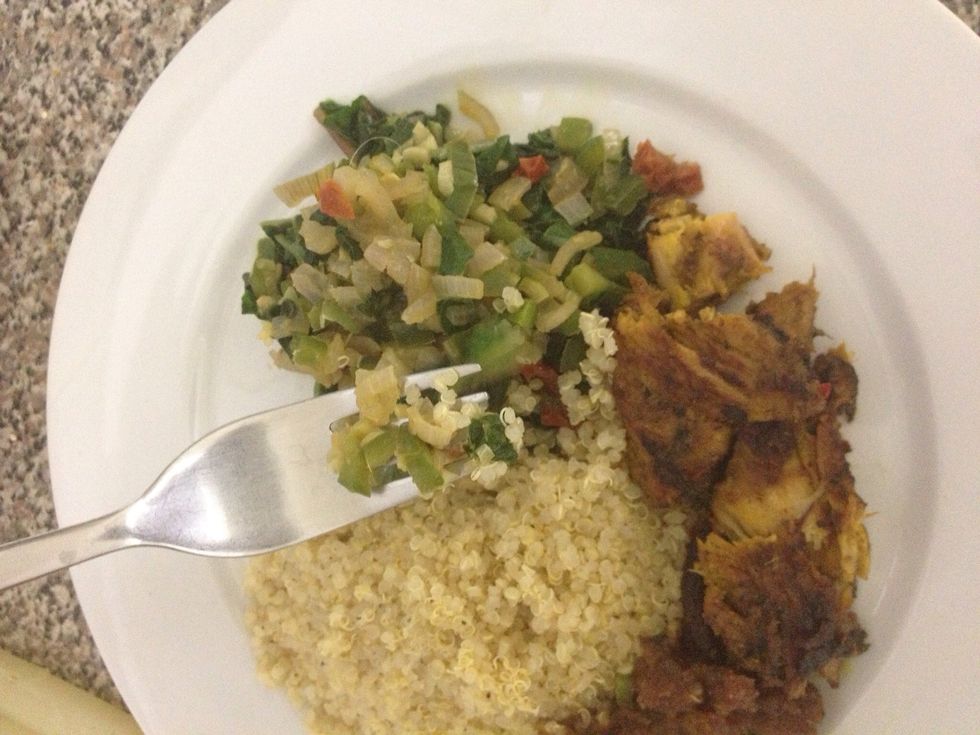 Dig in!
If you want the recipe for the chicken/turkey satay with peanut sauce, YouTube "Jourdan Dunn chicken satay". Thanks, and enjoy!
2.0 Swiss Chard leaves (green or red)
1.0 Shallot
1.0Tbsp Sun-dried/Oven-dried Tomato, chopped
1.0 Jalapeño pepper chopped (with or without seeds)
1/2Tbsp Lemongrass paste (optional)
1.0 Garlic Cloves
1.0Tbsp Olive oil (or a good quality high-smoke-point oil)
1/8c Vegetable broth (or any kind you like)
1/2Tbsp Water if needed