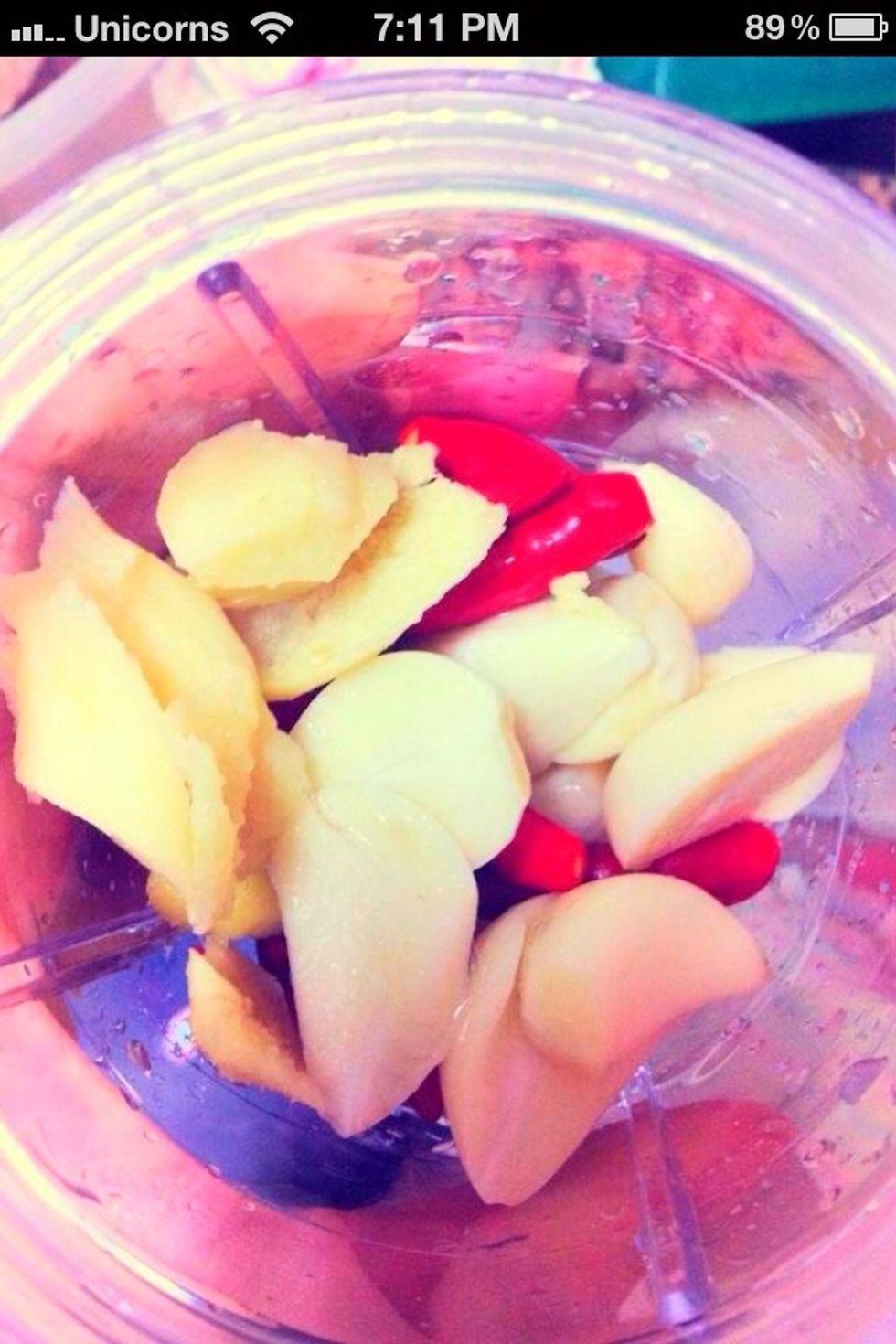 Wash & slice the chilipadi, garlic, ginger & shallot.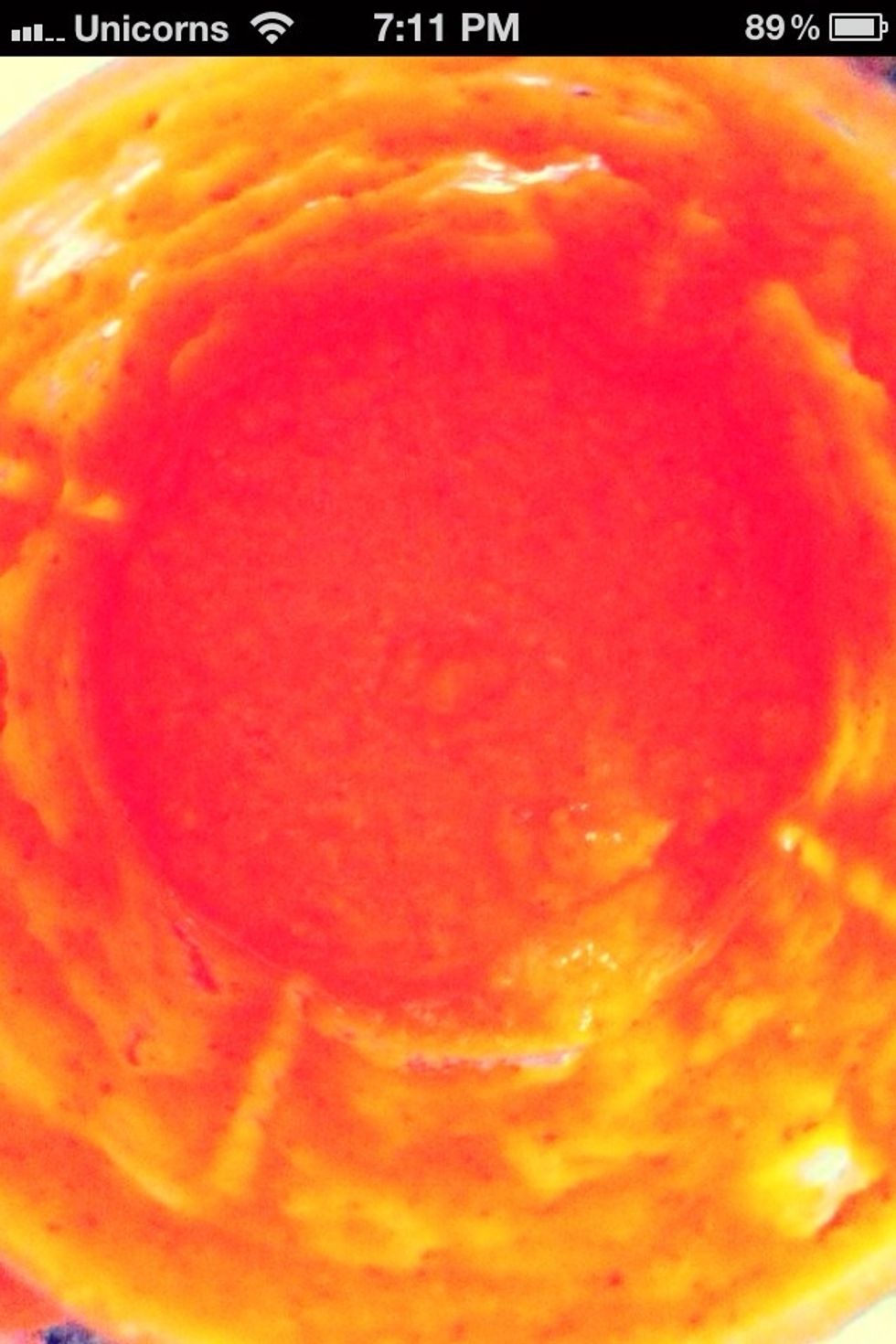 Grind them till they look like this.
Clean & slice the seafood into small pieces.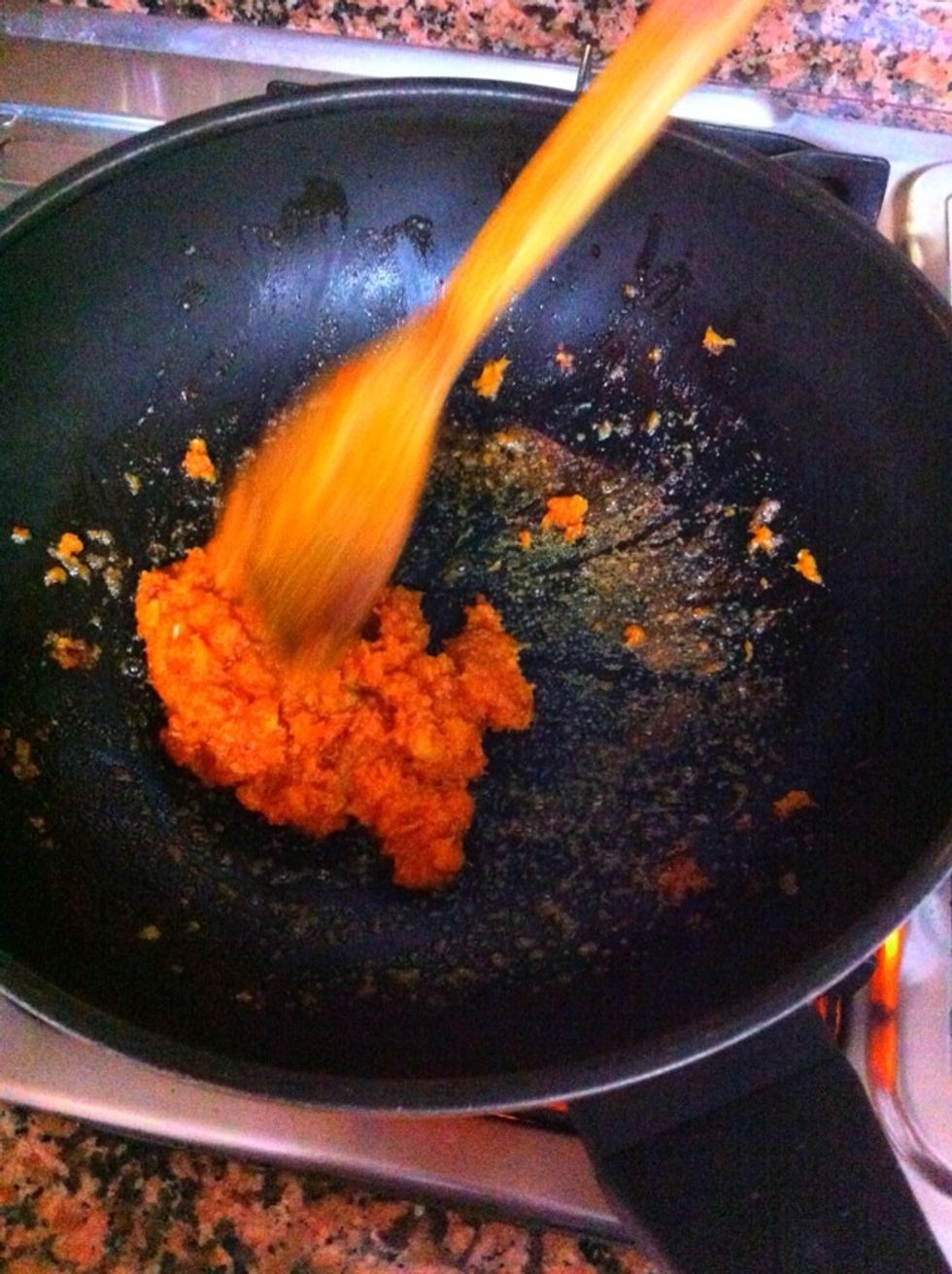 Stir fry the chili paste in 2 tbs of oil & a pinch of salt.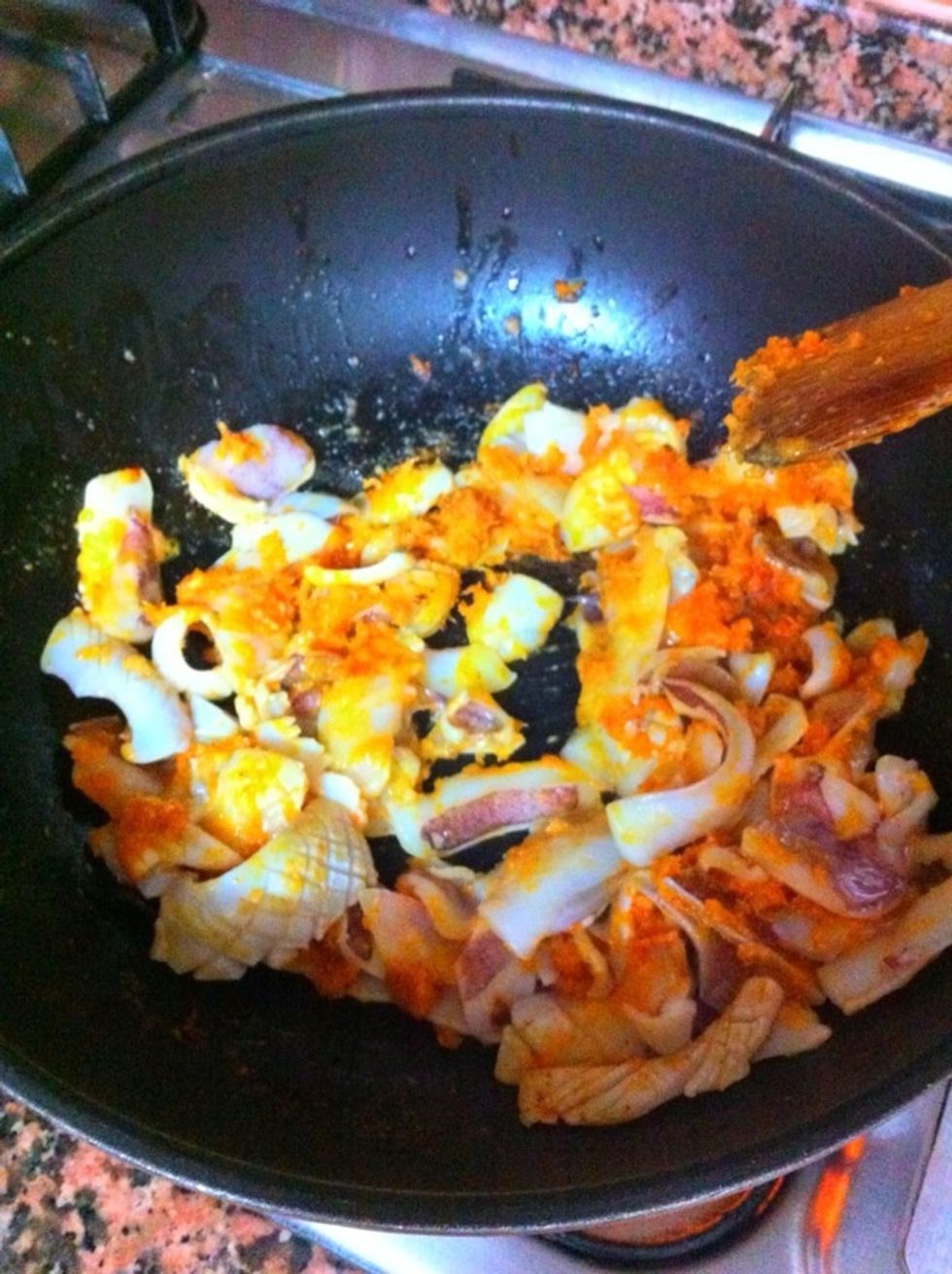 Add in the squid.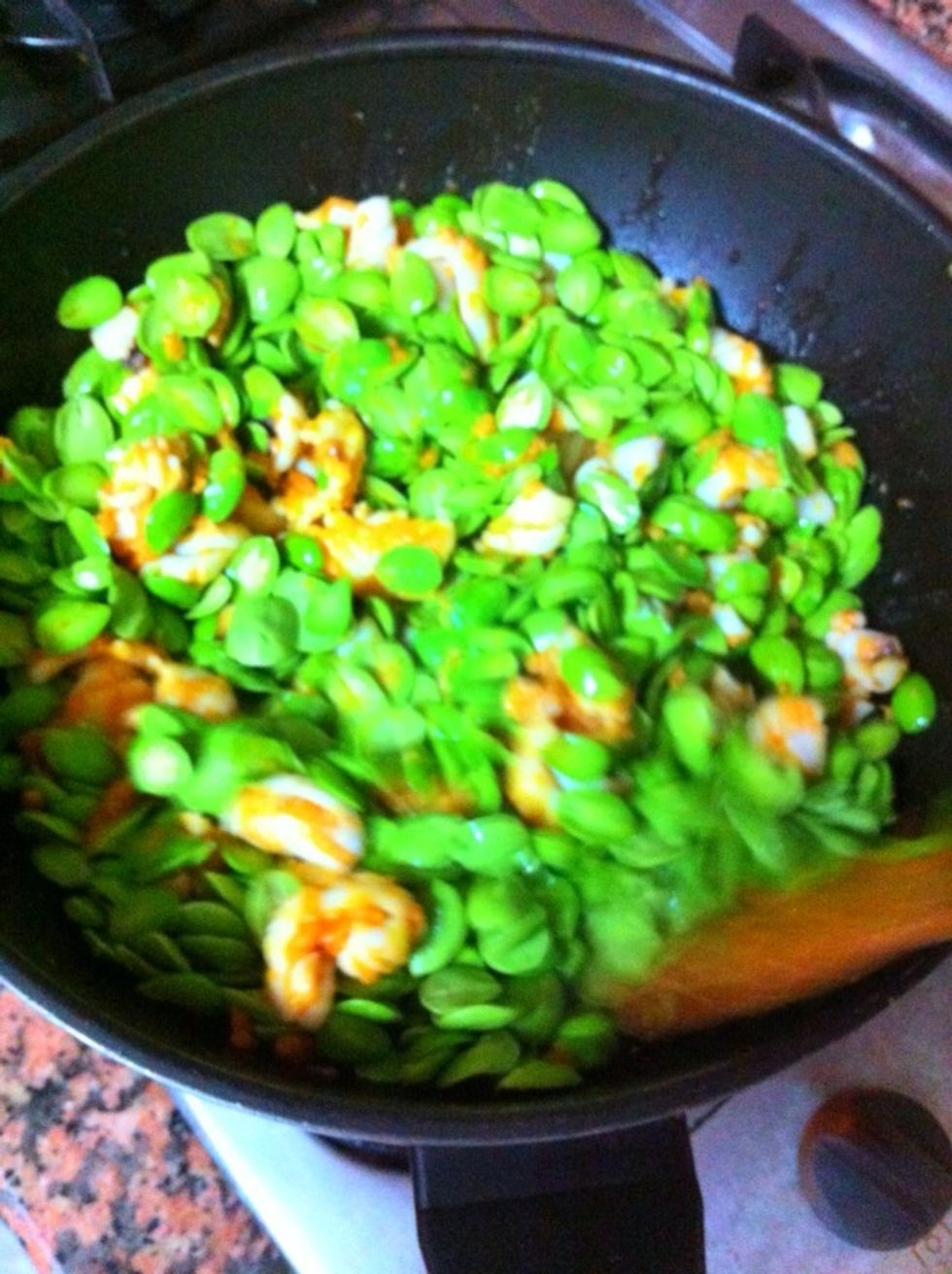 Follow by the patai.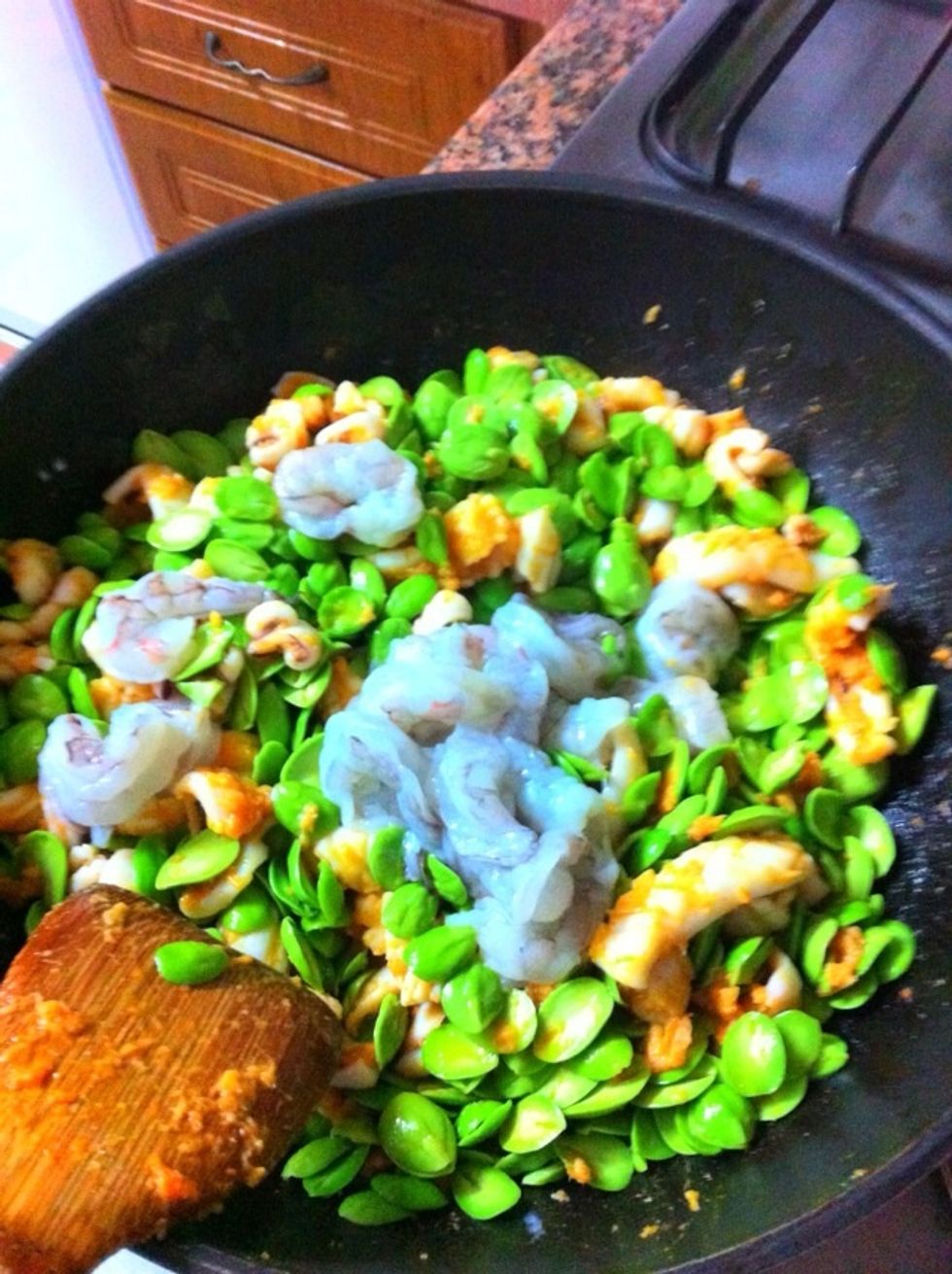 Lastly the prawns.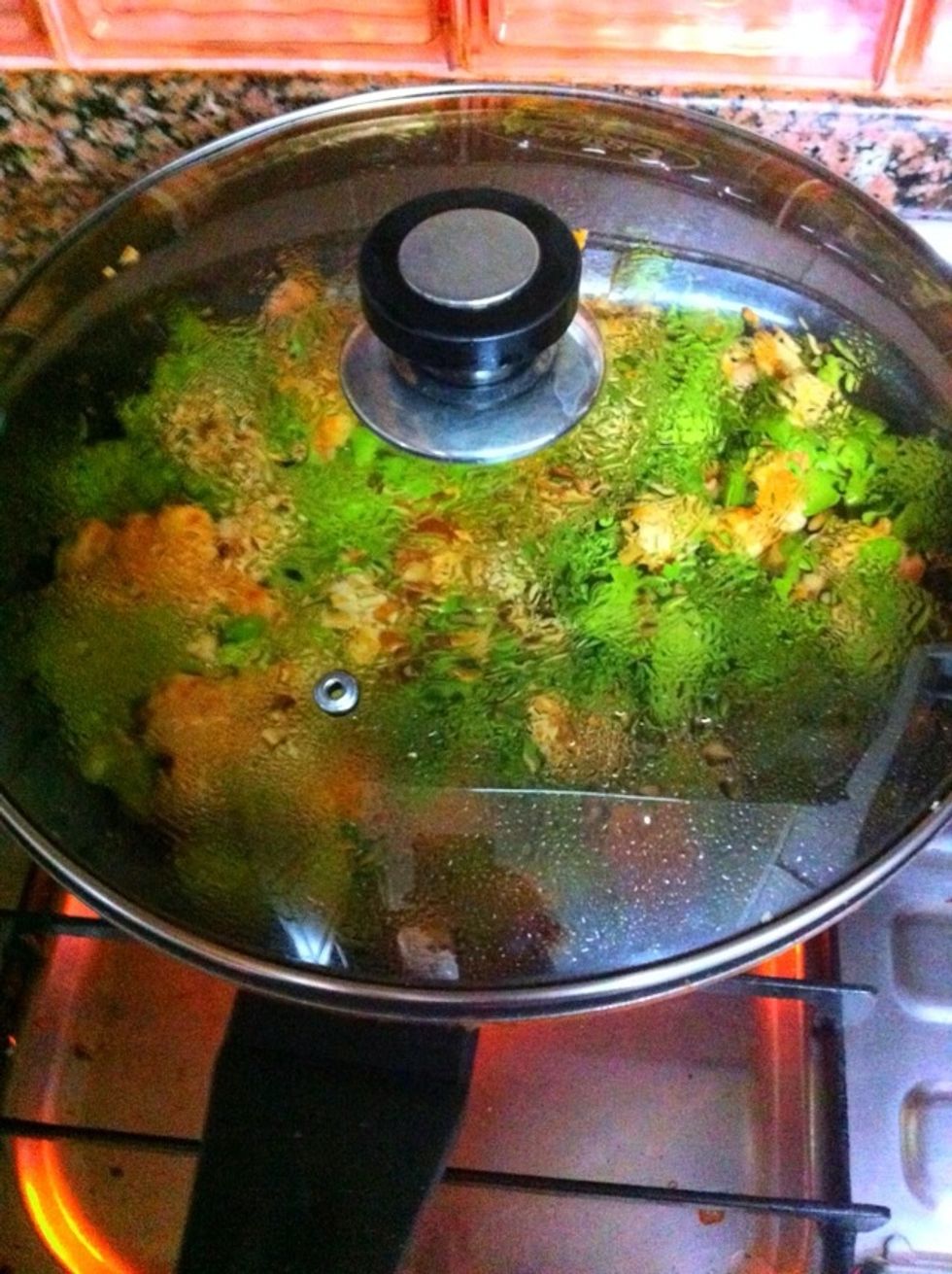 Simmer for a few minutes.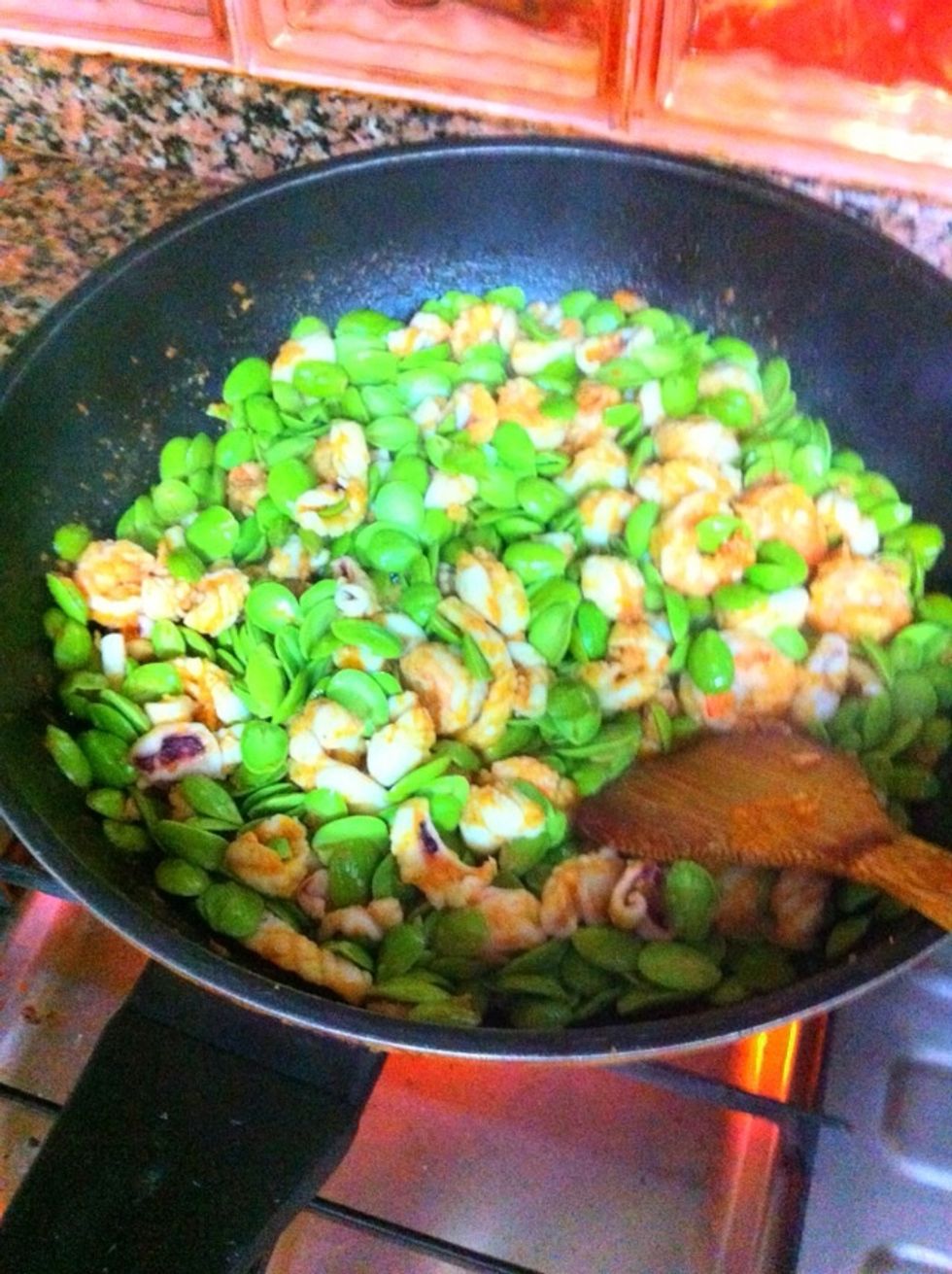 Drizzle a little bit of soya sauce to taste, stir well.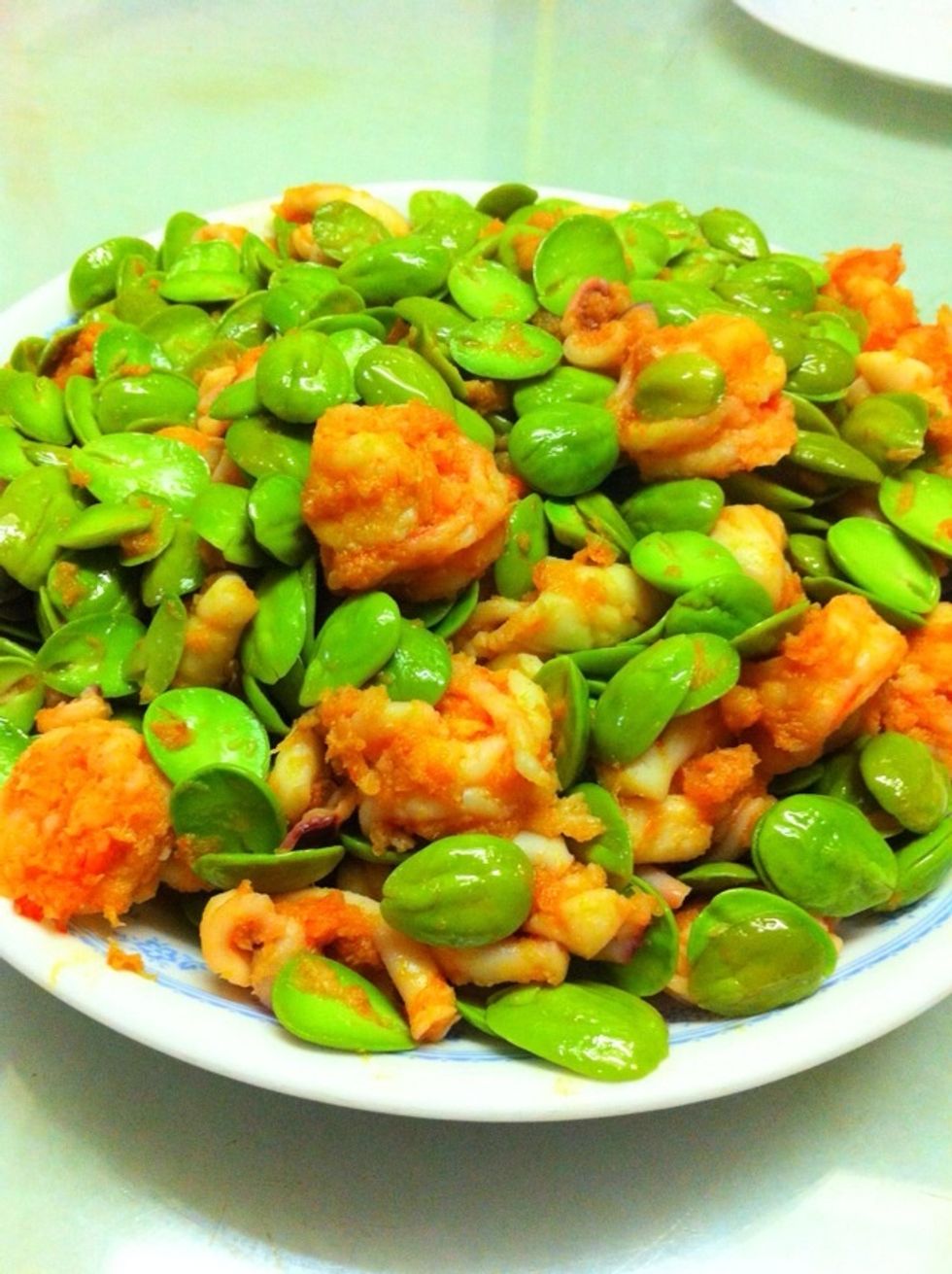 And its all ready to serve!
3.0 Garlic
5.0 Chili padi
1.0 Ginger
4.0c Patai
200.0g Squid
100.0g Prawns
1.0 Shallot