I made it spicy you can choose how much spicy you need. Simple to cook.
69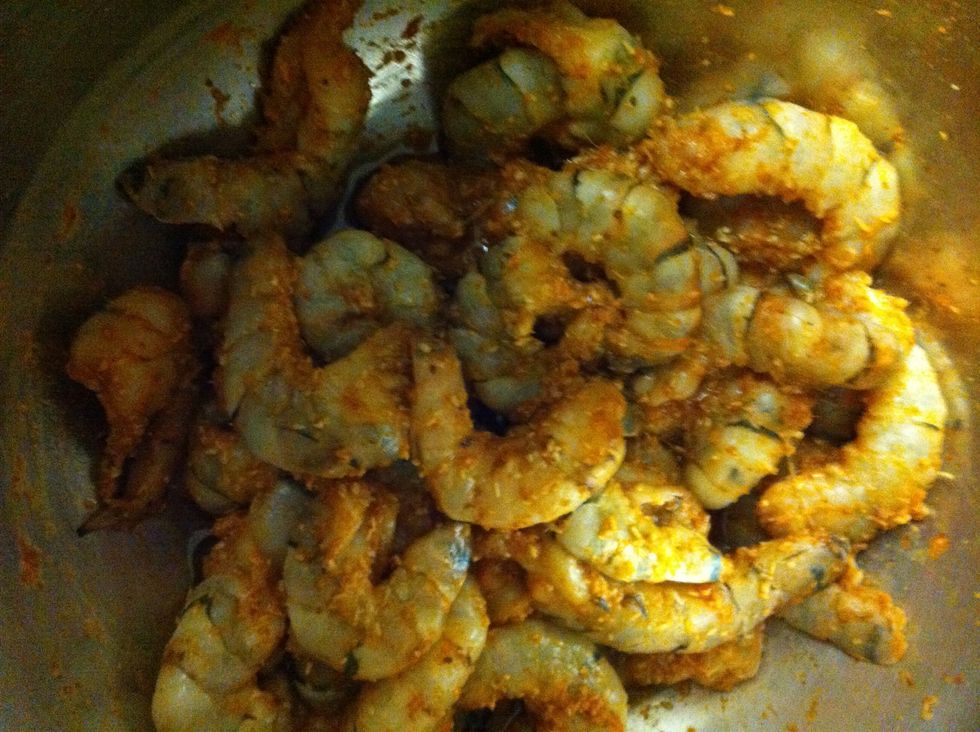 Clean the shrimps and double clean with salt and rinse it off well. Here I marinated with ginger garlic paste,red chilly powder,coriander and cumin powder, coconut powder. And set aside.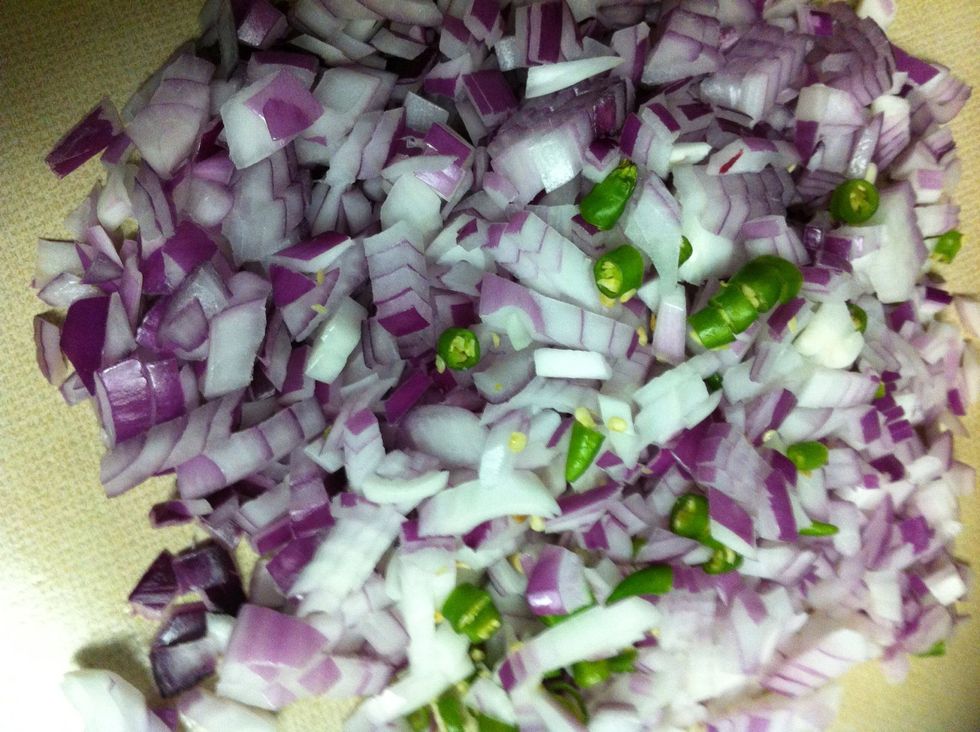 Cut the onions small and green chillies too. I you like it hot can add more green chillies. In a pan add olive oil and onions and green chillies fry them until they turn translucent then turmeric.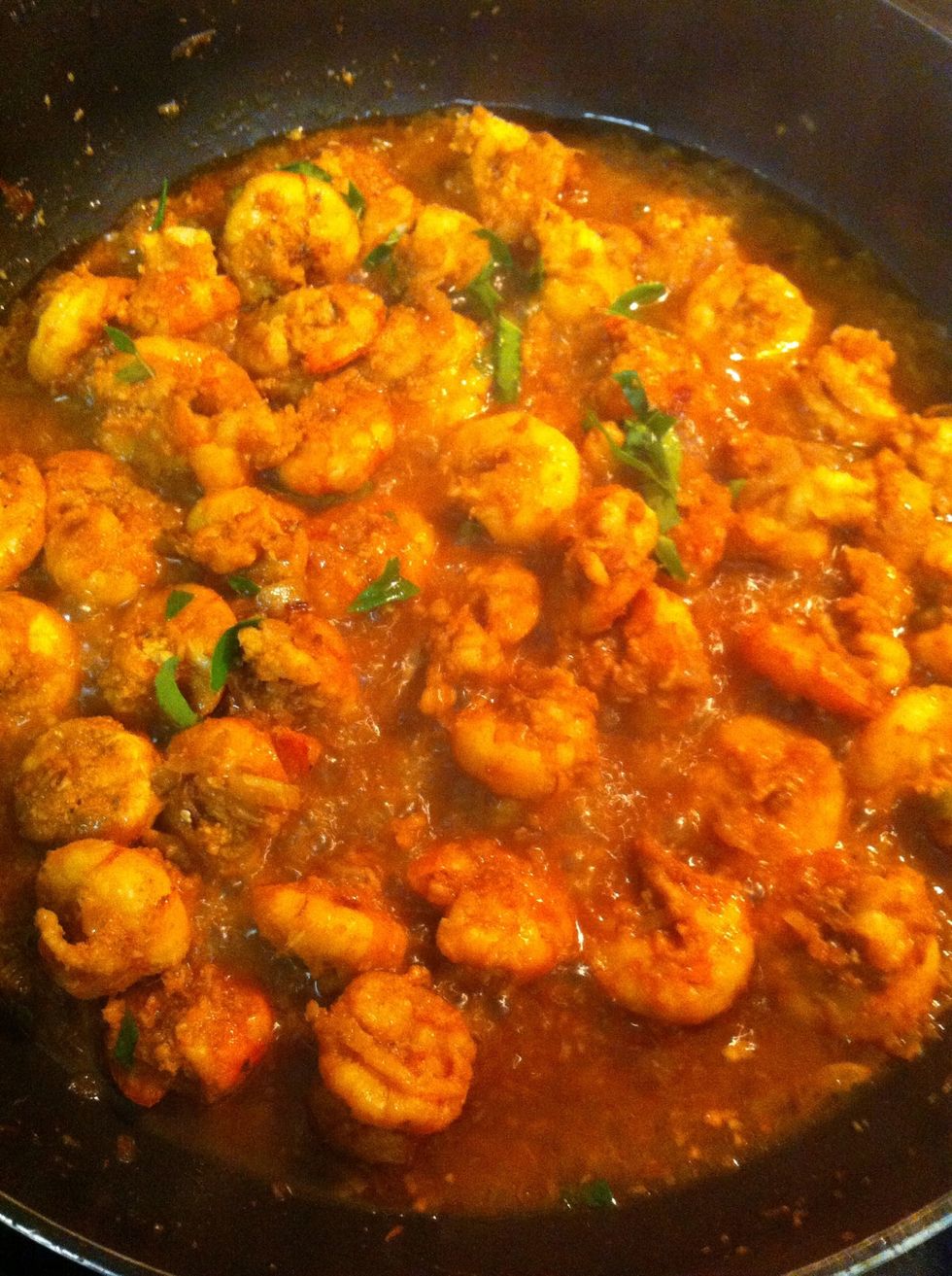 Then add the marinated shrimps to the onions along with curry leaves fry them little for 2 mins then add little water to it and cook by covering with lid.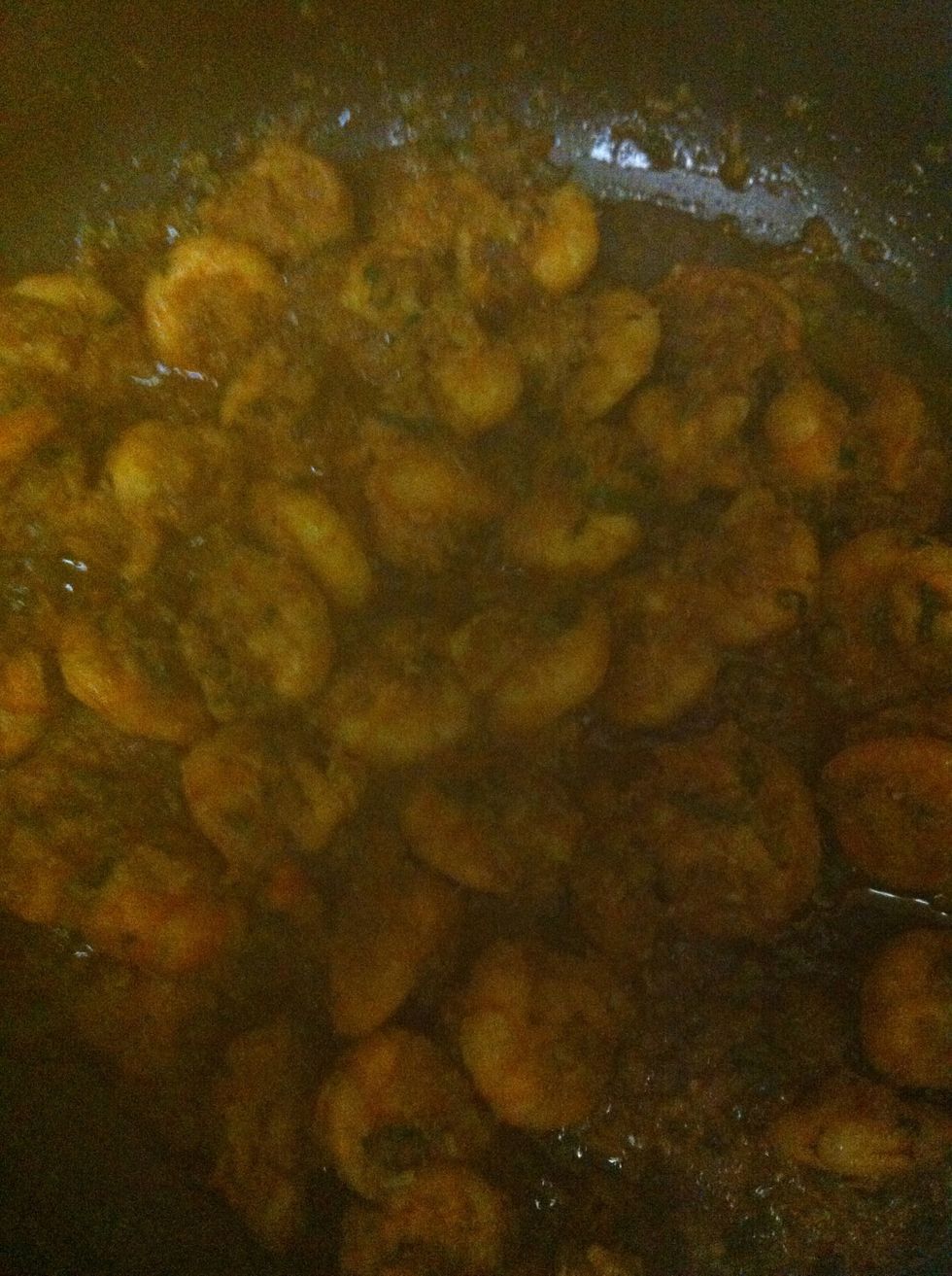 Here you can see the gravy nearing and the water evaporating. Image not so clear 😒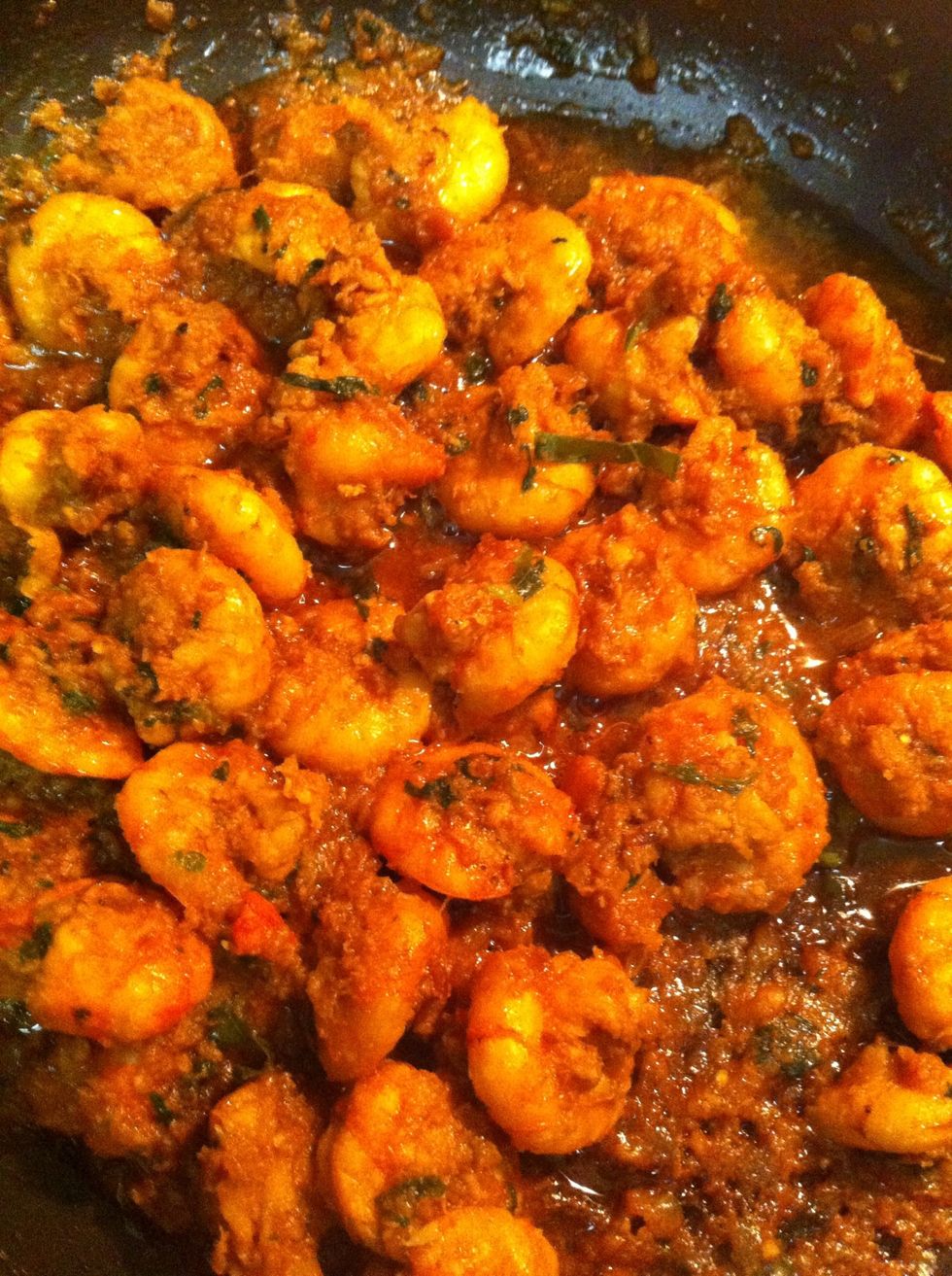 There you go all the oil comes out an it turns into a thick gravy.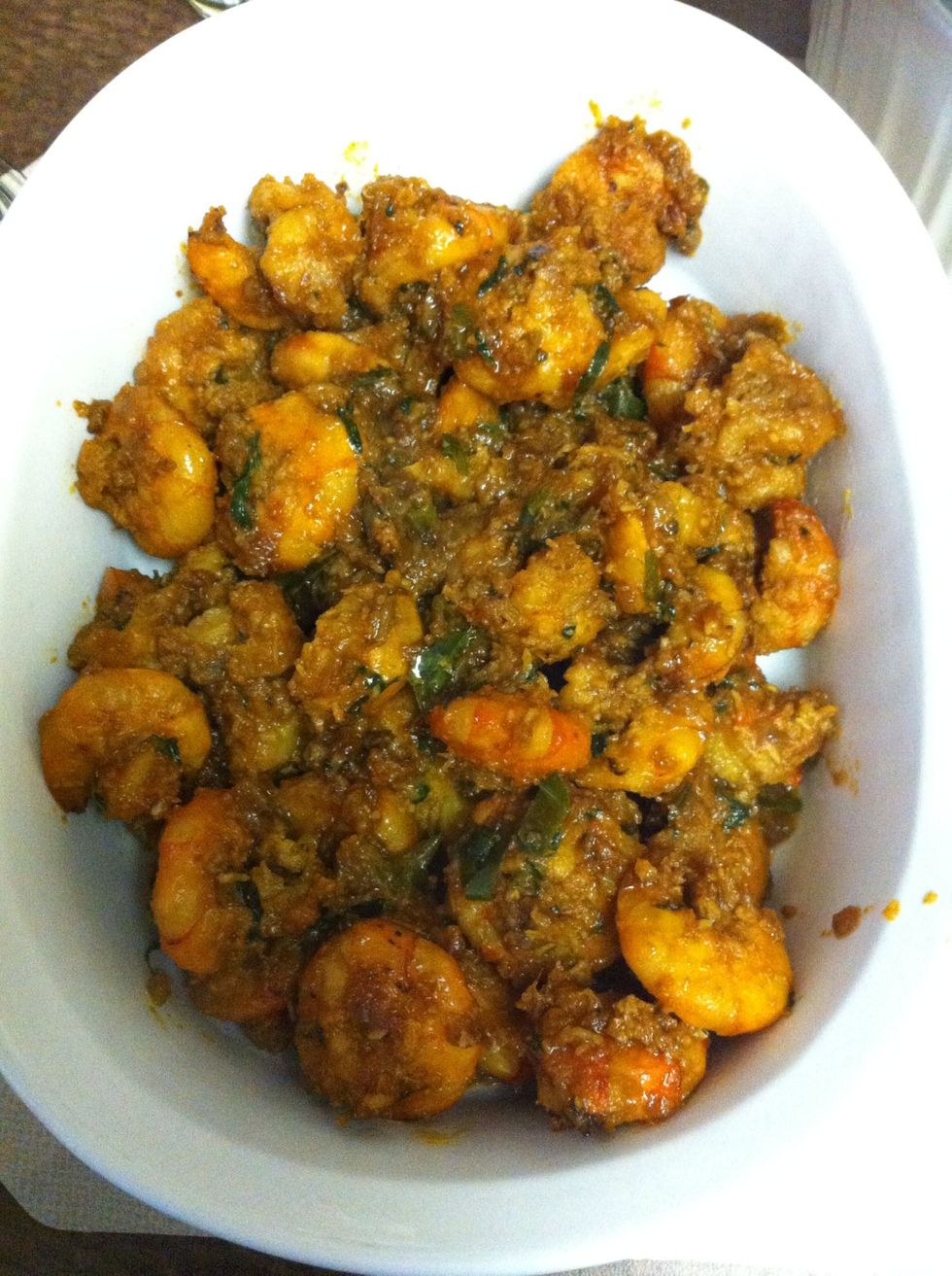 Transfer into your serving bowl and enjoy the hot spicy Indian styled shrimp.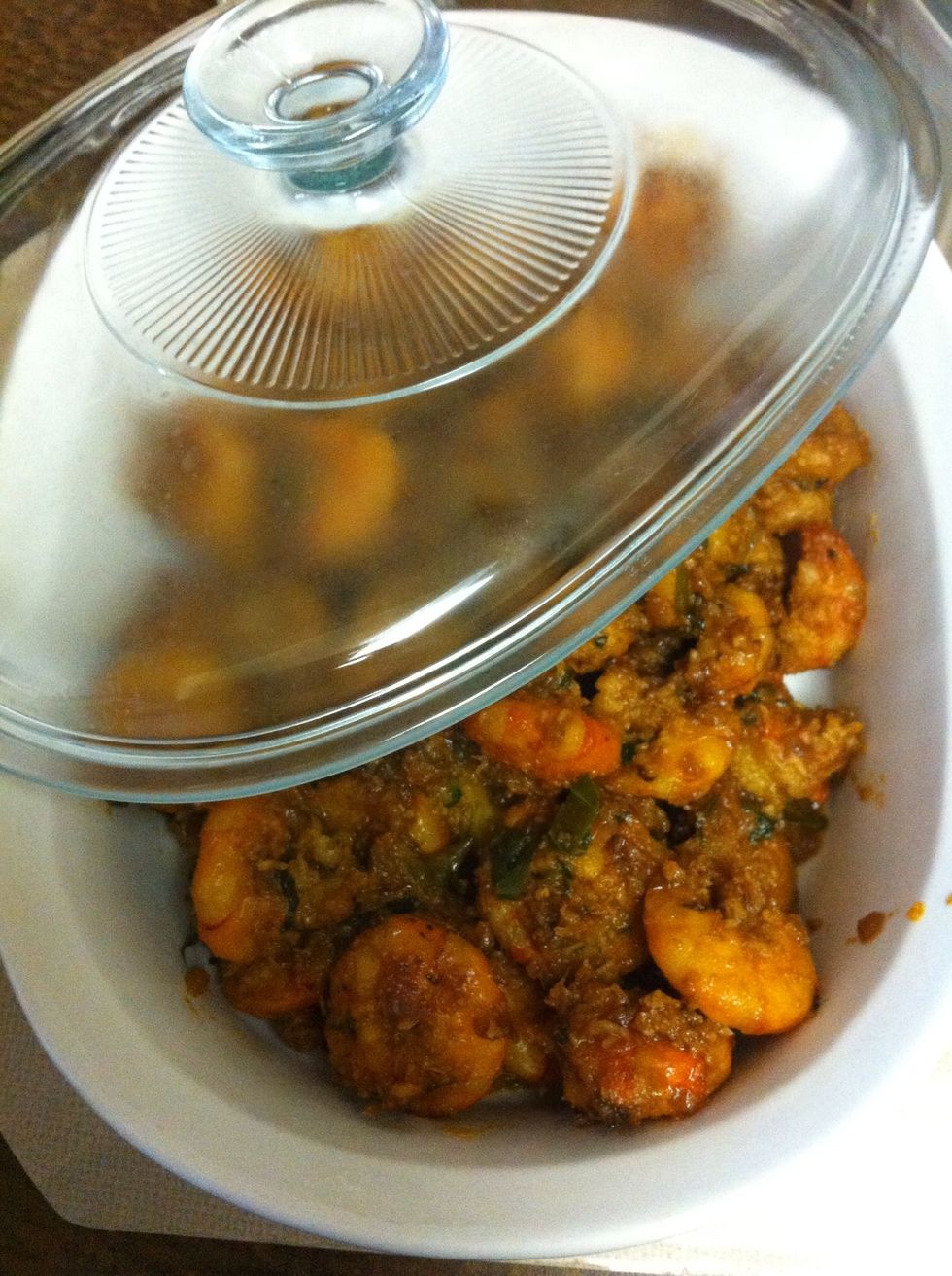 Added another photo 😉
Hey I forgot 😧 to mention add salt as per your taste when you get the marinated shrimps into the pan.
2.0lb Shrimp
2.0Tbsp Coconut powder
2.0Tbsp Ginger garlic paste
2.0Tbsp Red chilly powder
1.0Tbsp Cumin powder
1.0Tbsp Coriander powder
1.0Tbsp Garam masala powder
2.0 Onions
5.0 Green chillies
Olive oil
Salt as per taste
7.0 Curry leaves