How to cook spicy shakshouka lebanese style
A Spicy salsa or a relish. Originally a Tunisian recipe. But has become popular in the Middle East . This recipe is my version . Here I am serving it as a vegetarian main dish.. + EGGS
6
You can cook shakshouka without grilling bell peppers & without peeling tomatoes. when you have all your ingredients ready, it will be done in 15 mins. Depends on how fast you cut the ingredients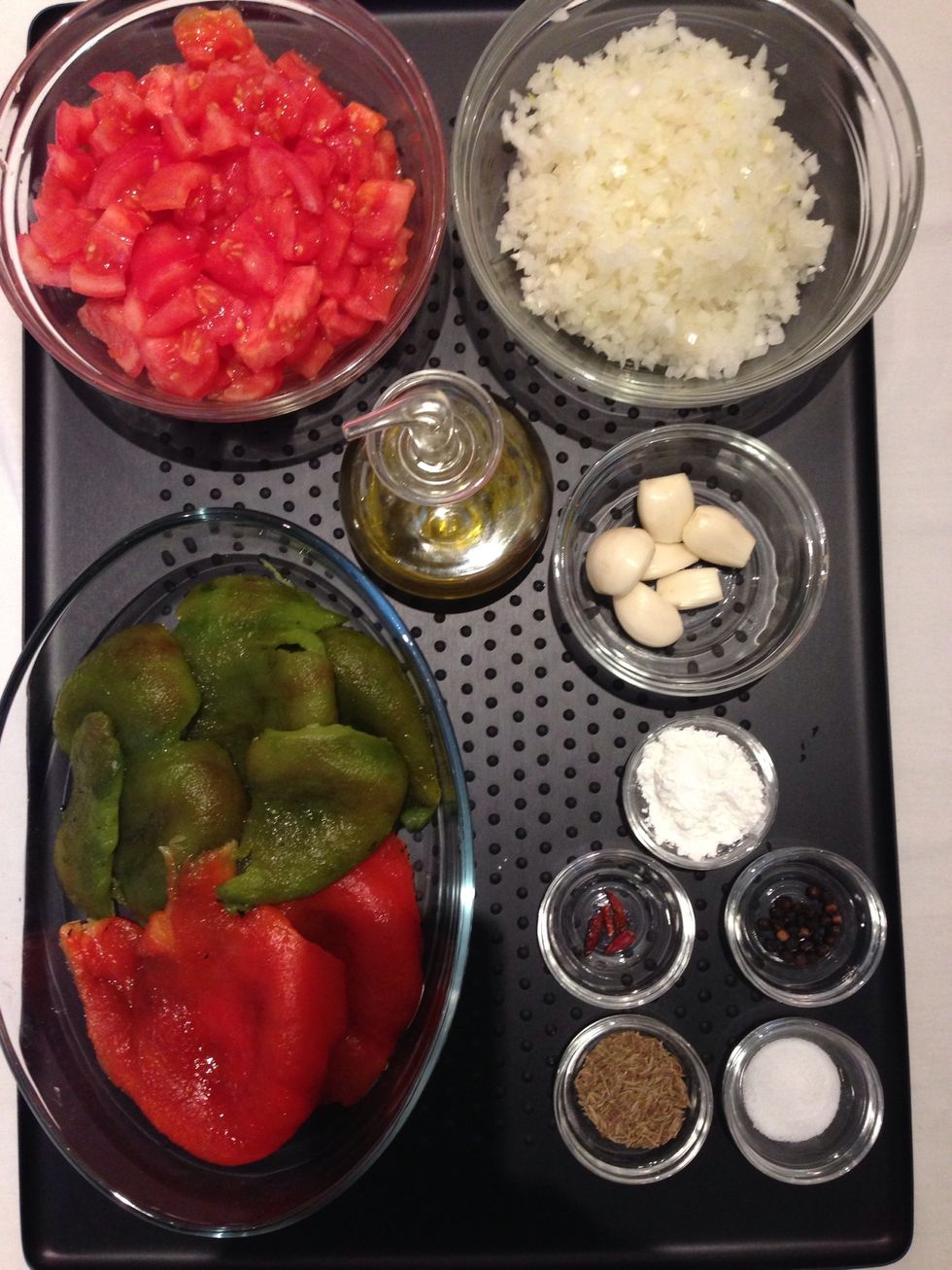 Here are my ingredients. Cut tomatoes, cut onions, garlic, grilled bell peppers spices ( cumin seeds, pepperoncini, black peppercorns, salt, and 1Tsp of corn starch to add later to thicken the sauce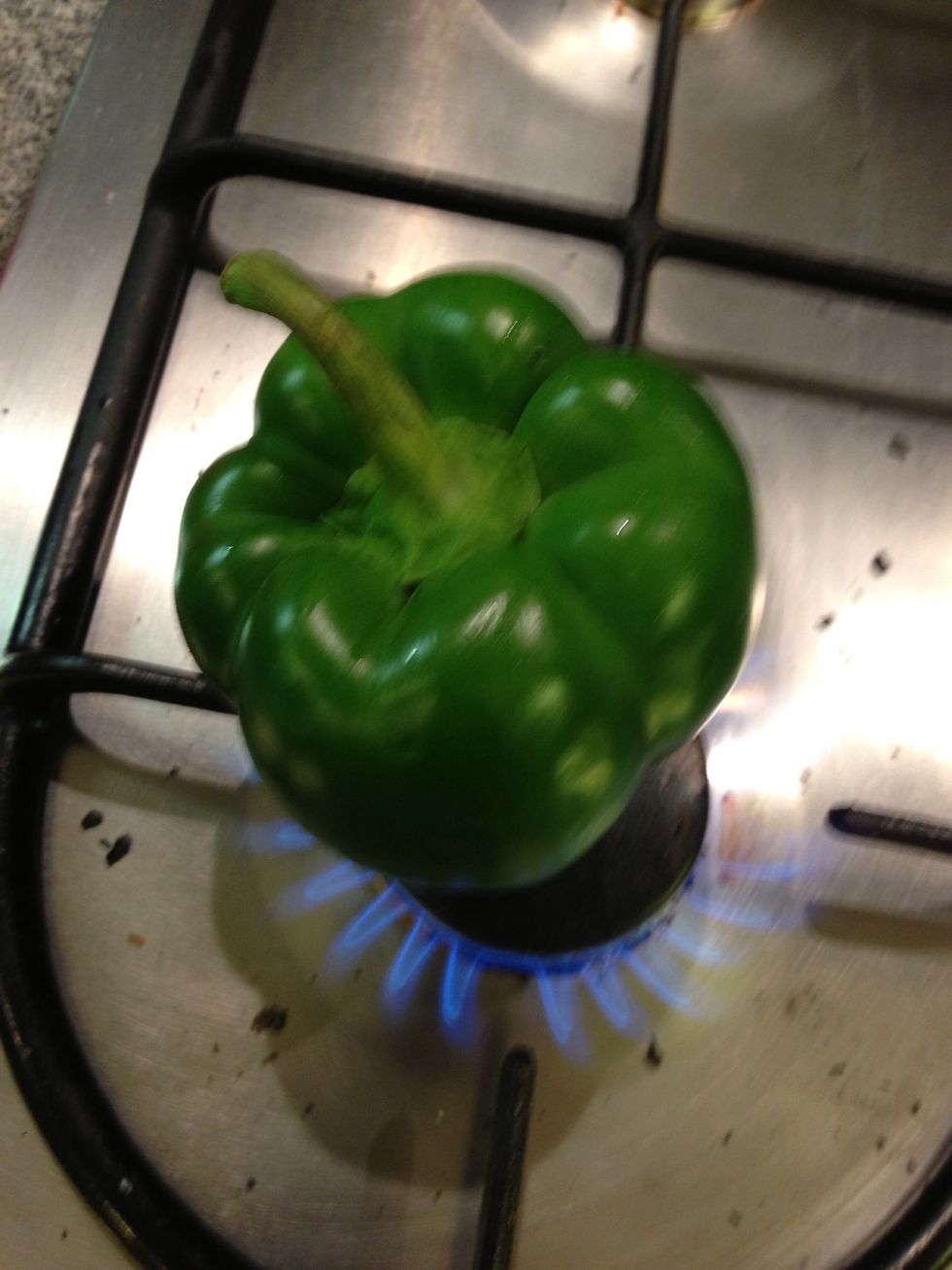 Grill the bell peppers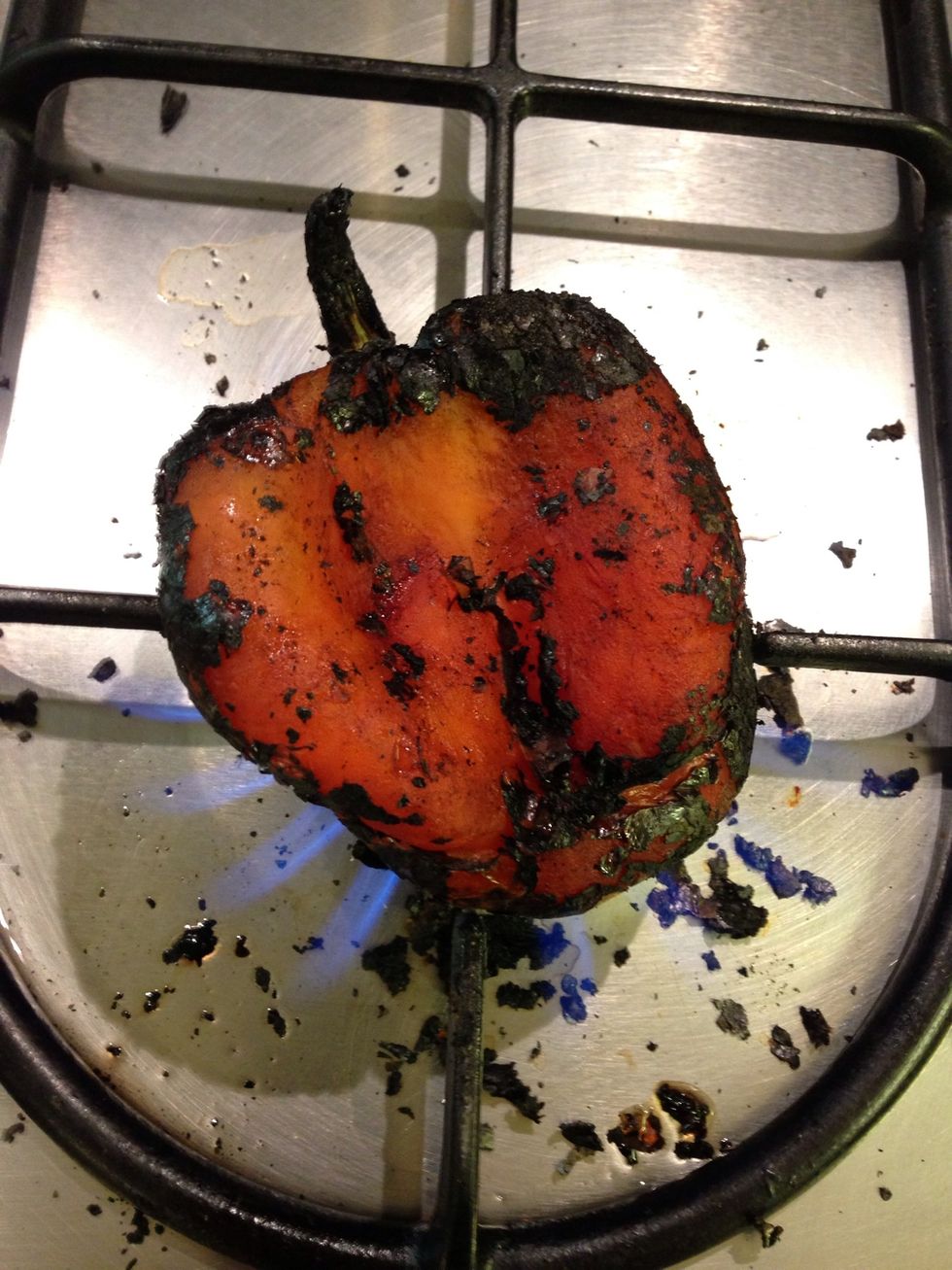 Put grilled bell peppers in a closed casserole. 30 mins later, wash away the skin.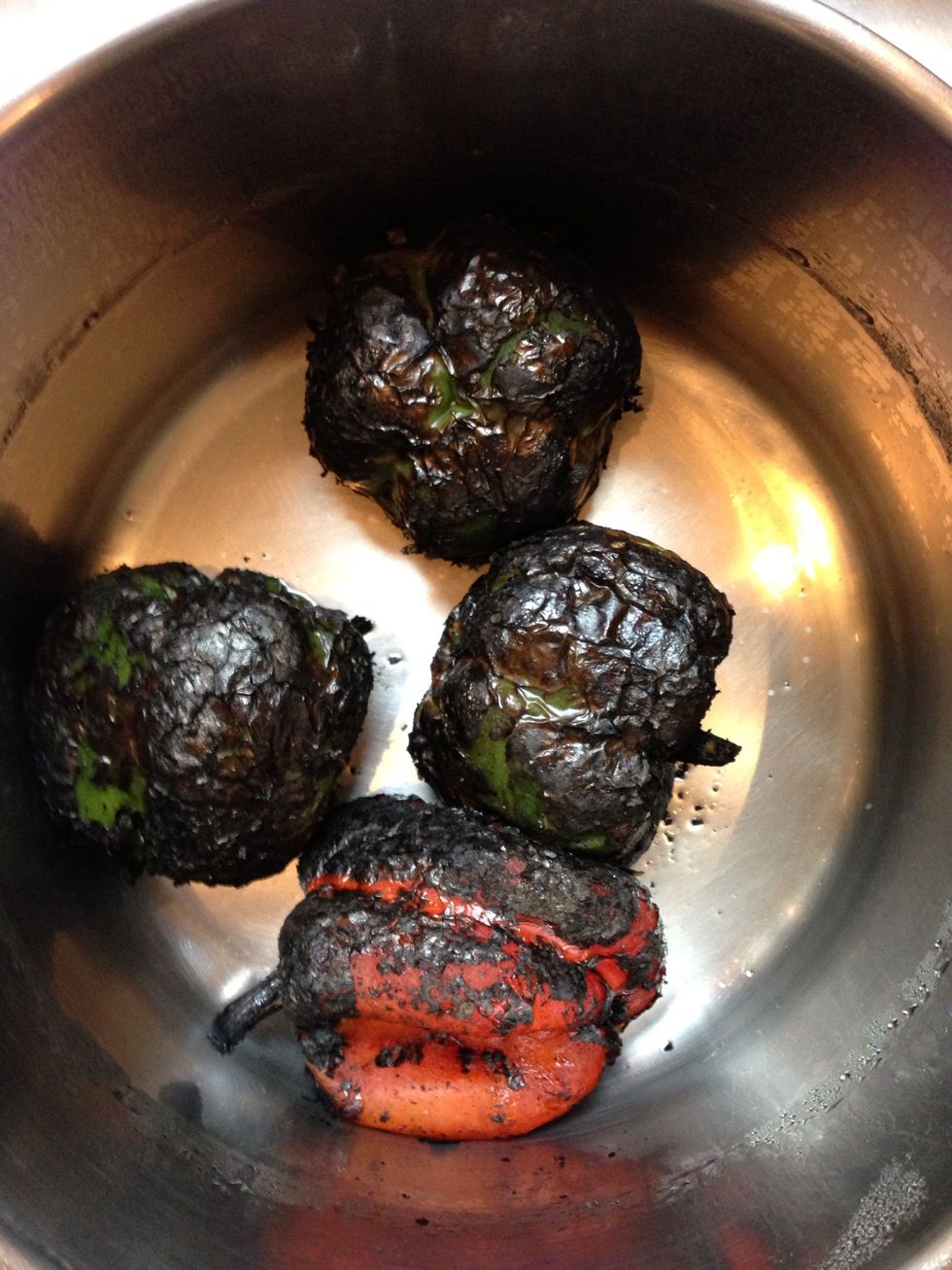 Grilled bell peppers. Wash them under water and the black skin will go out. With a knife, scrap left black skin. Wash an dice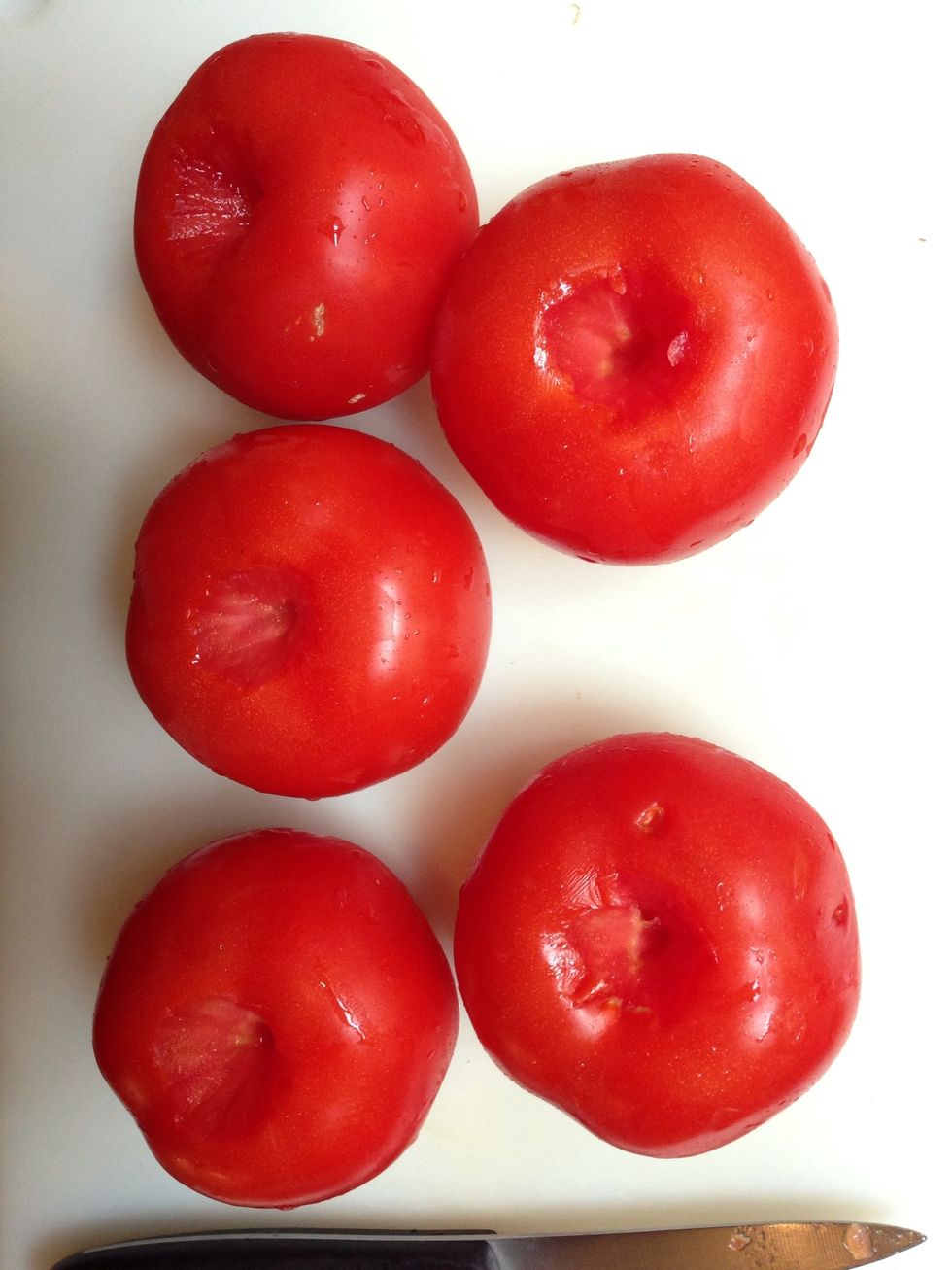 Prepare tomatoes to peel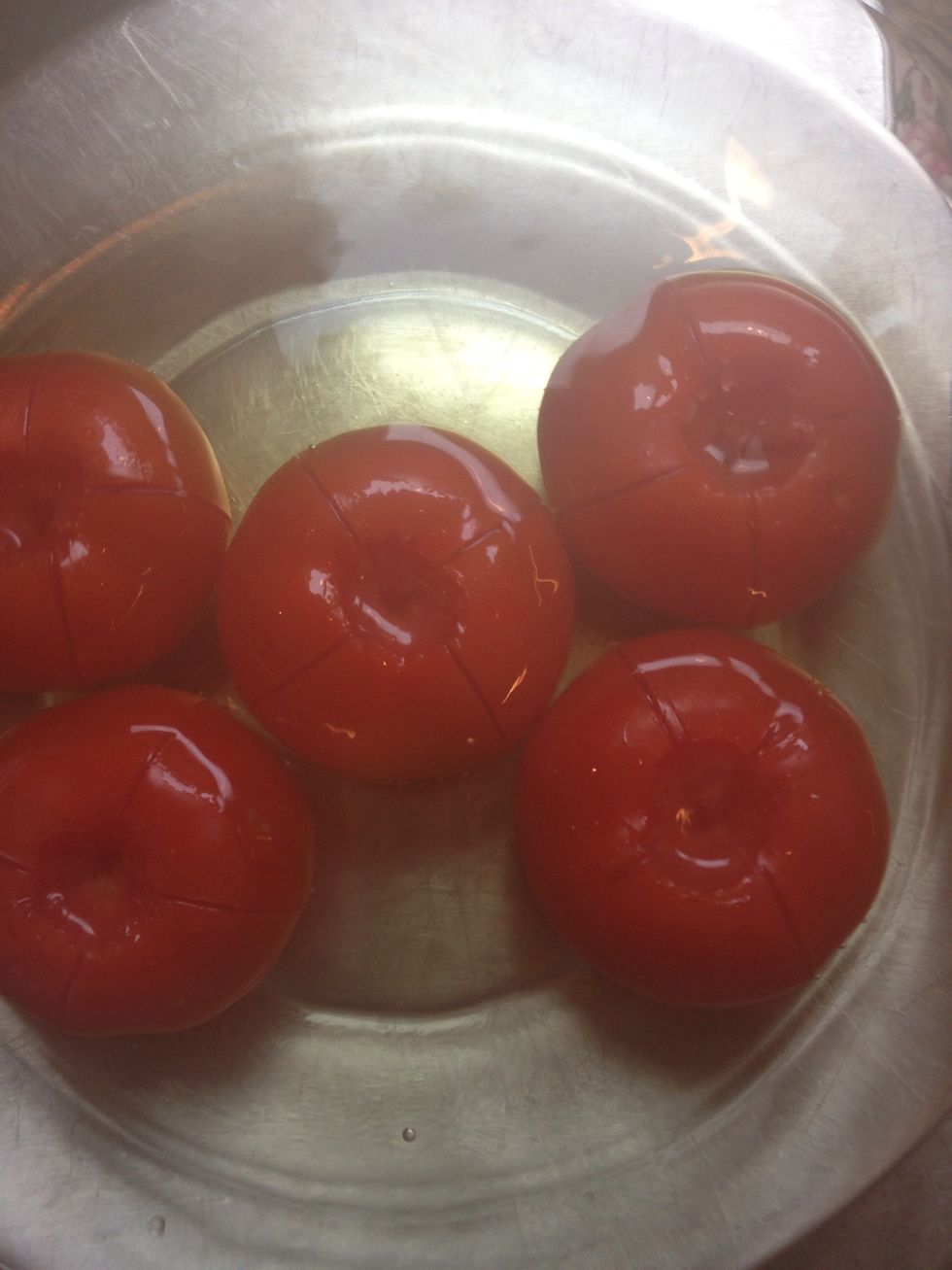 Put them in boiling water. 30-40 seconds take out the skin and cut them in big cubes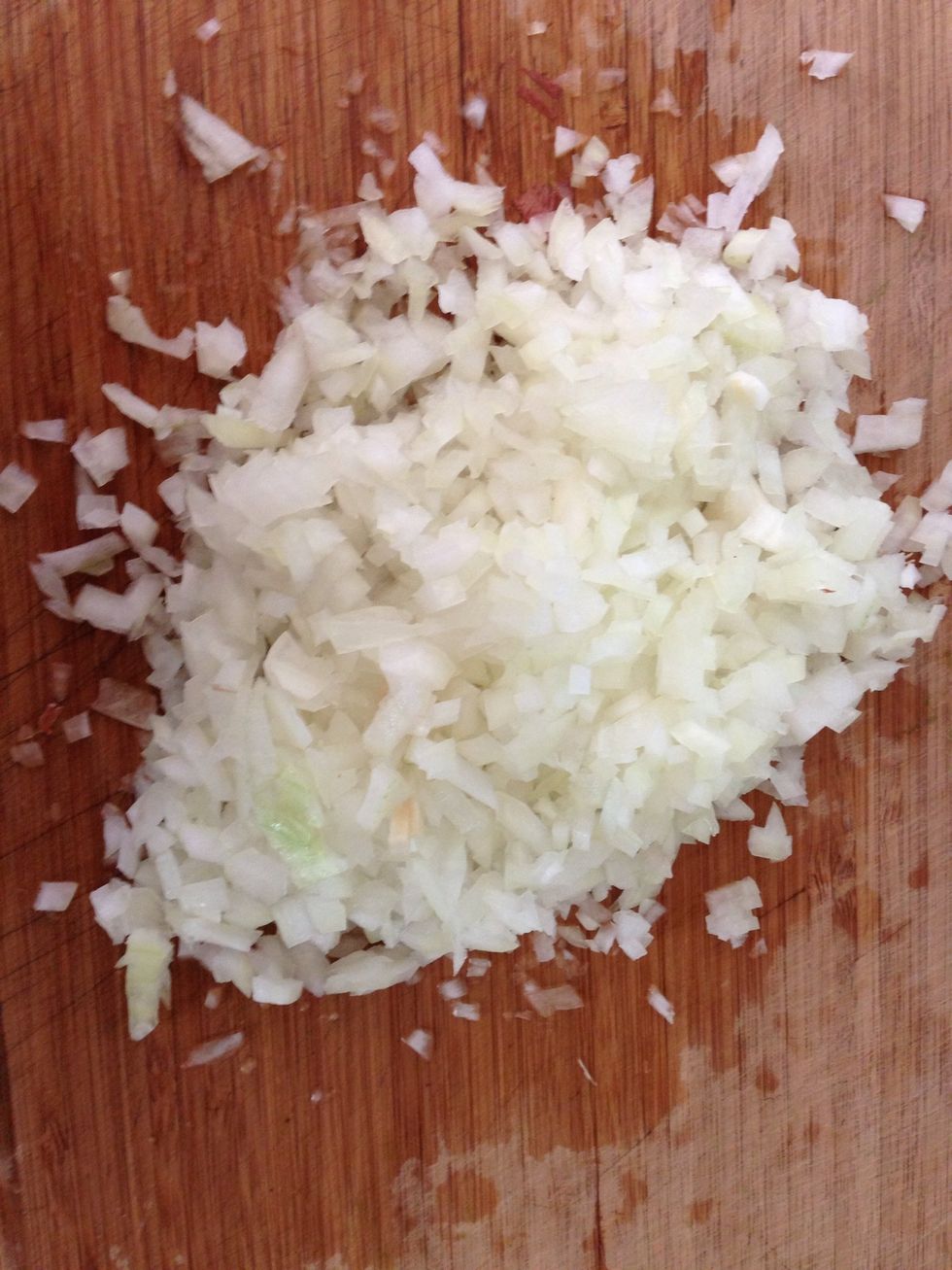 Cut the onions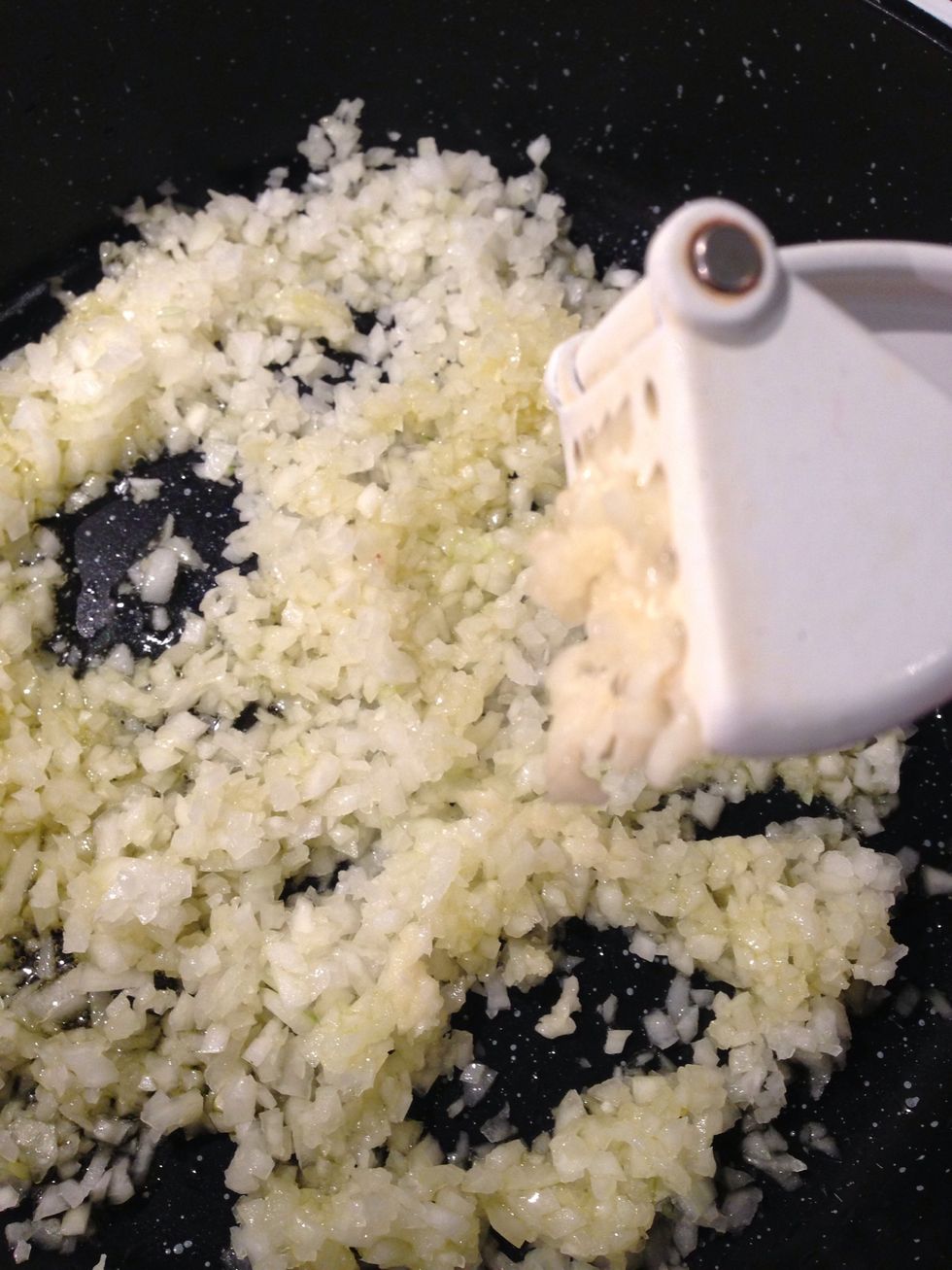 In a deep pan put 4TBsp of olive oil. On low fire. Add the diced onions. And crush the garlic over them.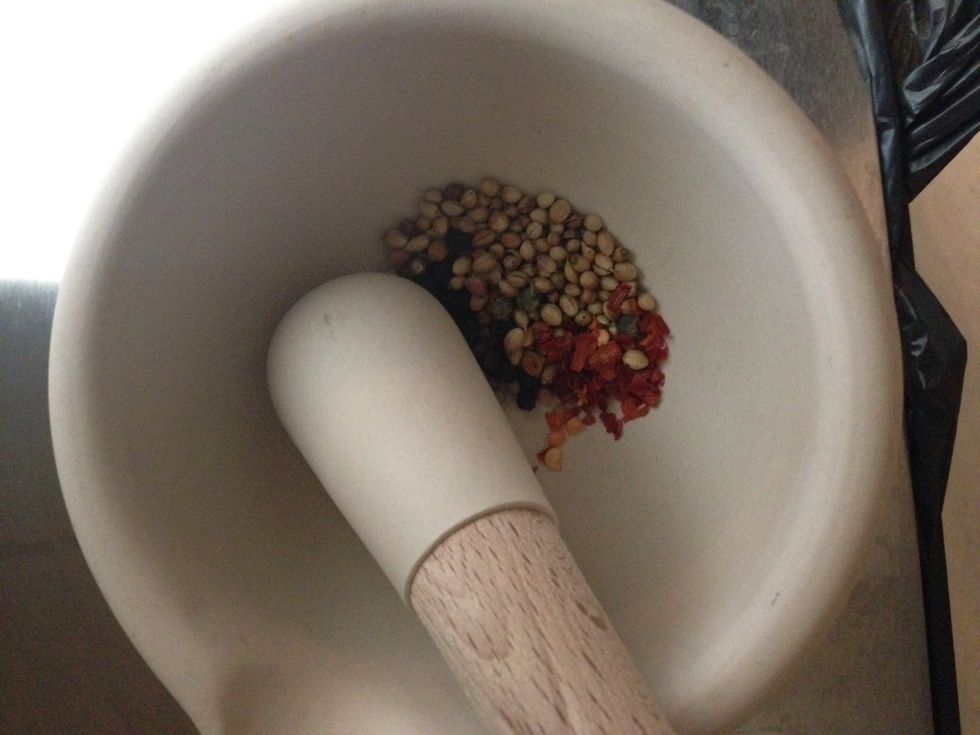 Crush the seeds cumin, peppercorns and pepperoncini. Add to the onions. Add salt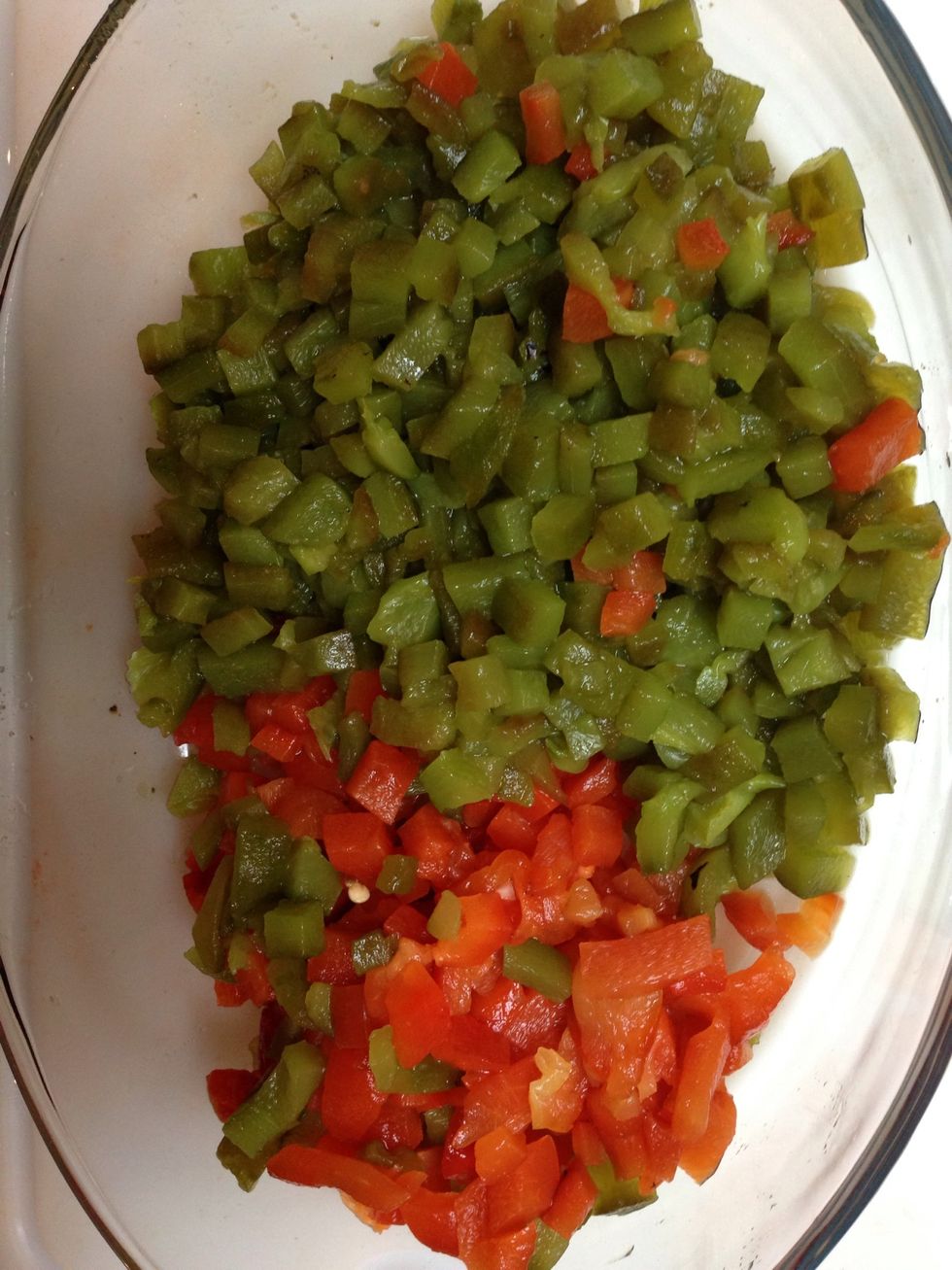 Cut the bell peppers in small cubes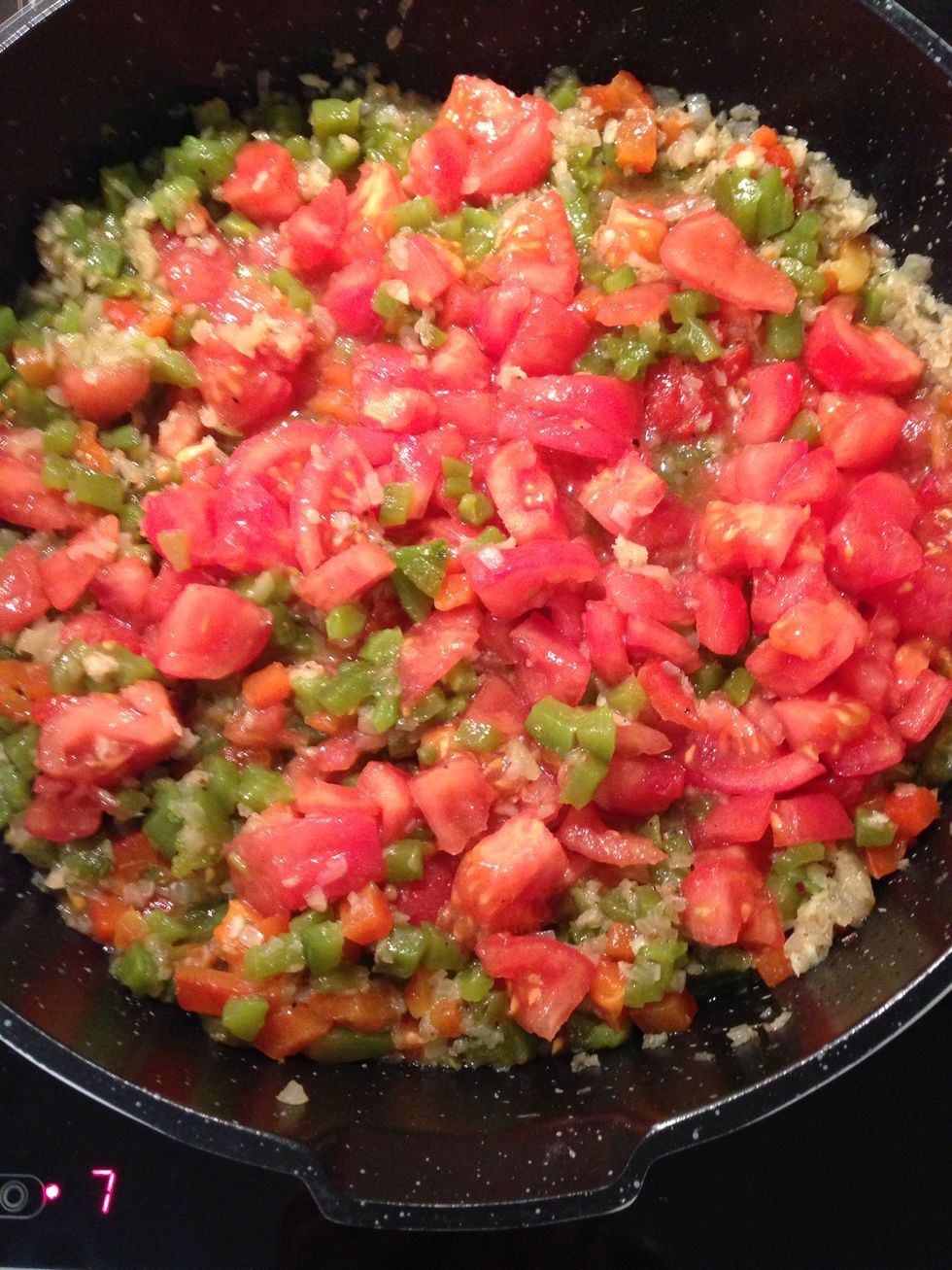 Add z tomatoes. Cover and cook on medium-low 40 mins. Taste. Adjust salt chili and cumin. if it still watery. Just add 1 Tsp of corn starch diluted in a bit of cold water. Mix & cook 10 more mins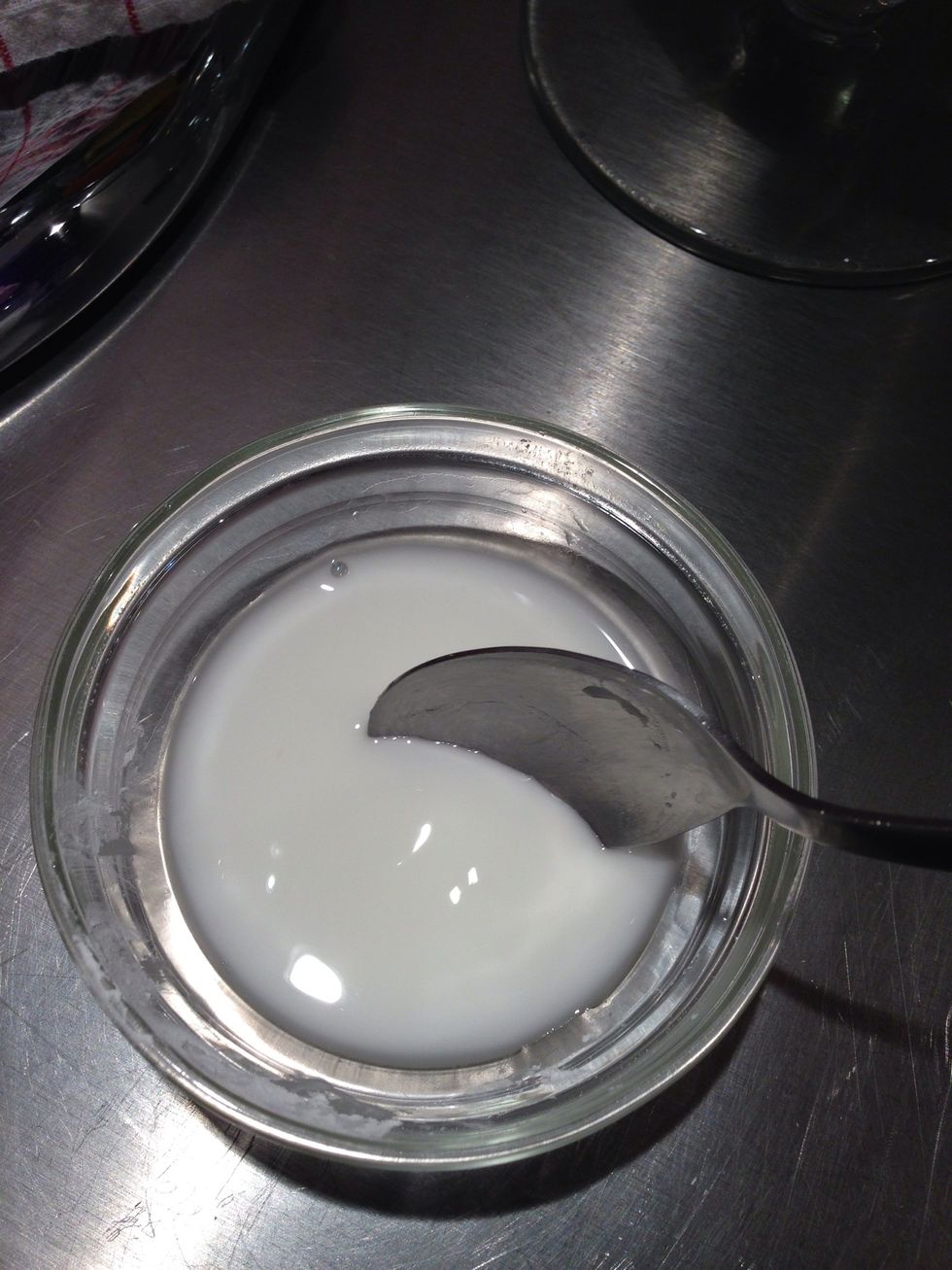 Dilute corn starch in I bit of cold water. Add to your casserole. Cook on high fire. Mix frequently until it thickens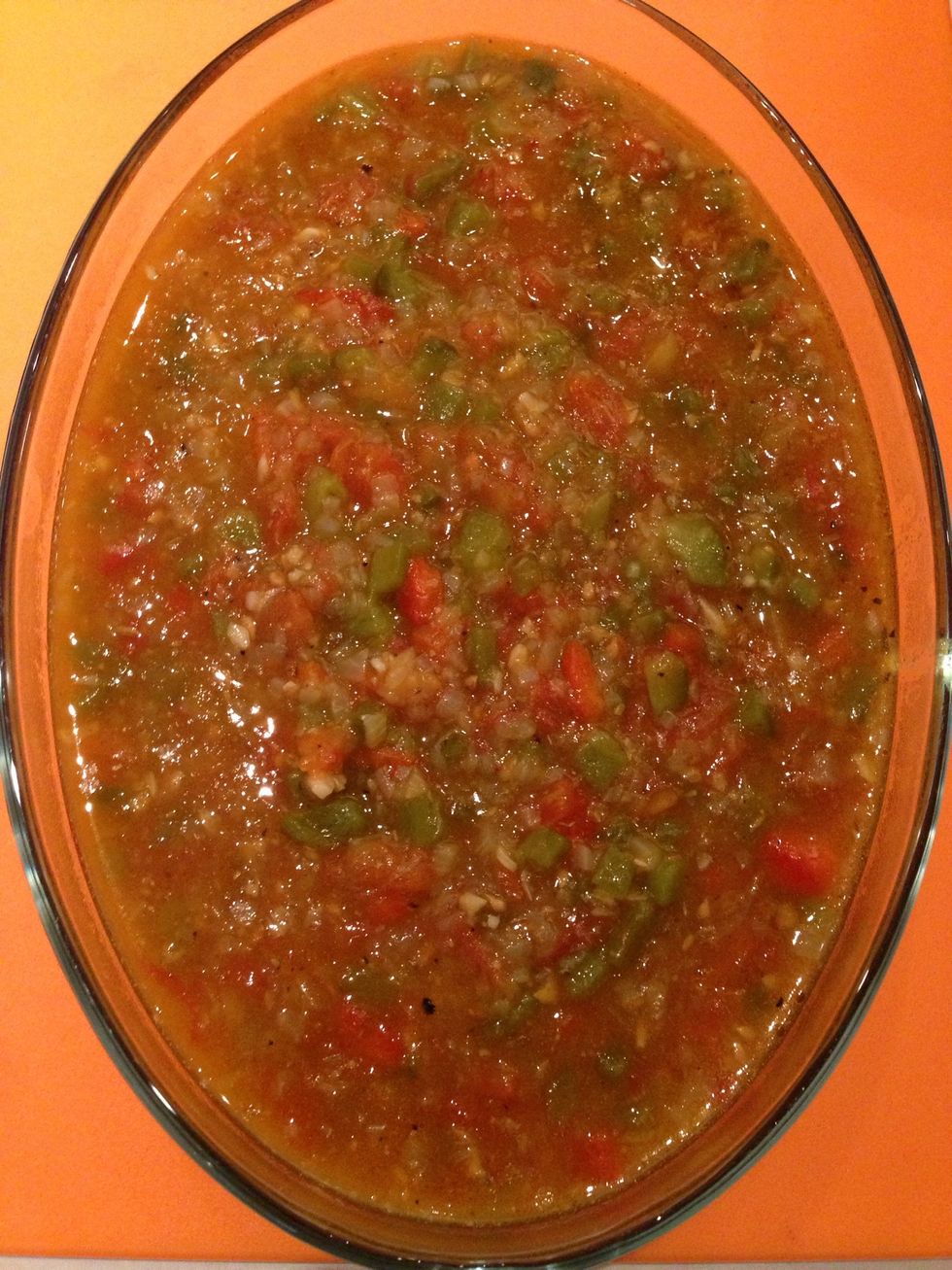 You can serve it as such.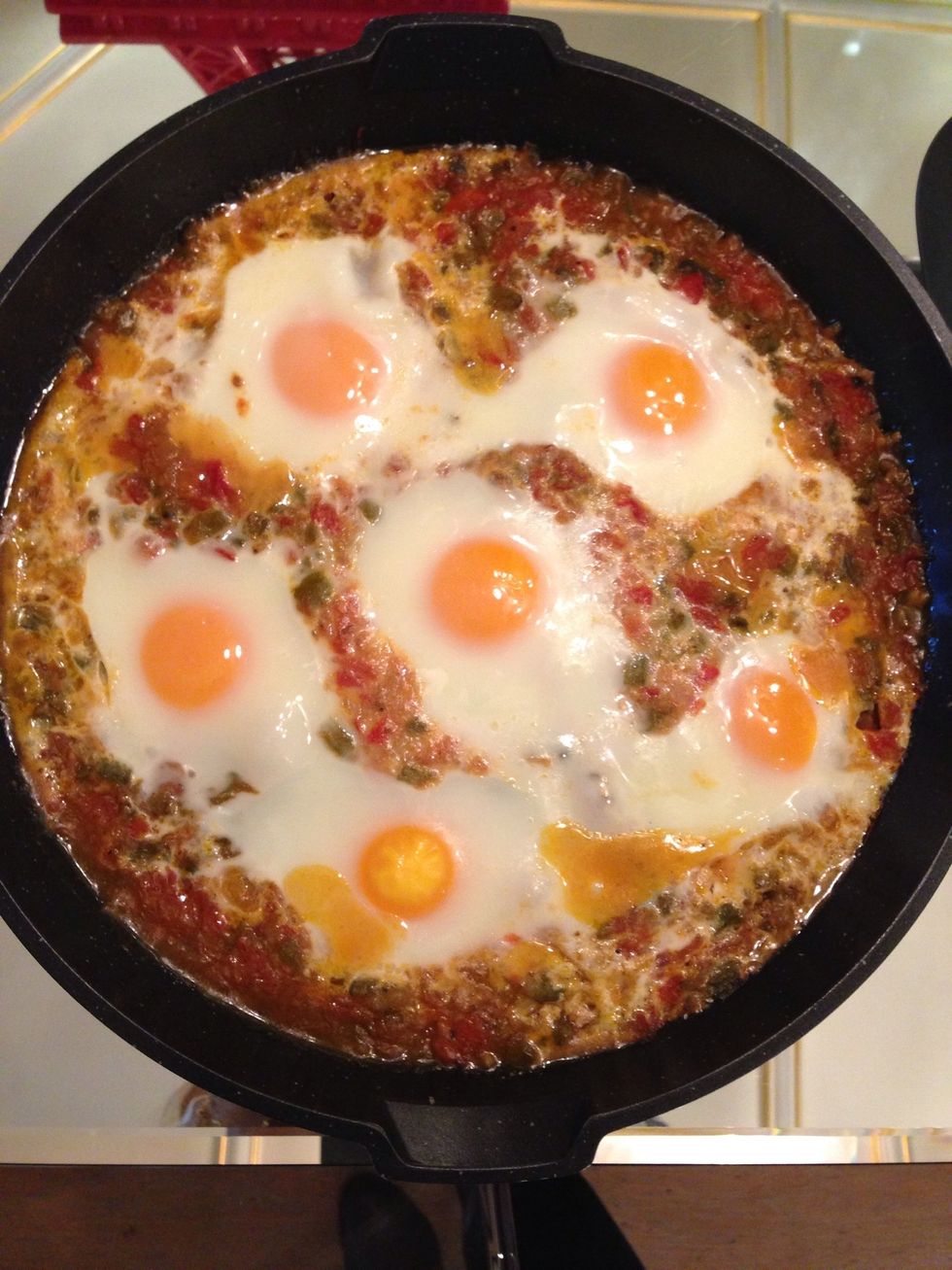 Put the shakshouka salsa in a pan that can go to the oven. Add 4 - 6 eggs. And bake 15 mins in a hot oven 200 C. Yumm yumm
3.0 Green bell pepper charred & diced
1.0 Red bell pepper charged & diced
4.0 Tomatoes peeled & diced
1.0 Onion diced
4.0 Garlic cloves crushed
2.0Tbsp Cumin seeds
1.0tsp Salt
3.0tsp Pepperoncini
1.0Tbsp Or.....Chili flakes
1.0 Or....green chili finely cubed
3.0Tbsp Olive oil
1.0tsp Peppercorn