To cook this dish, first cut the tofu into cubes.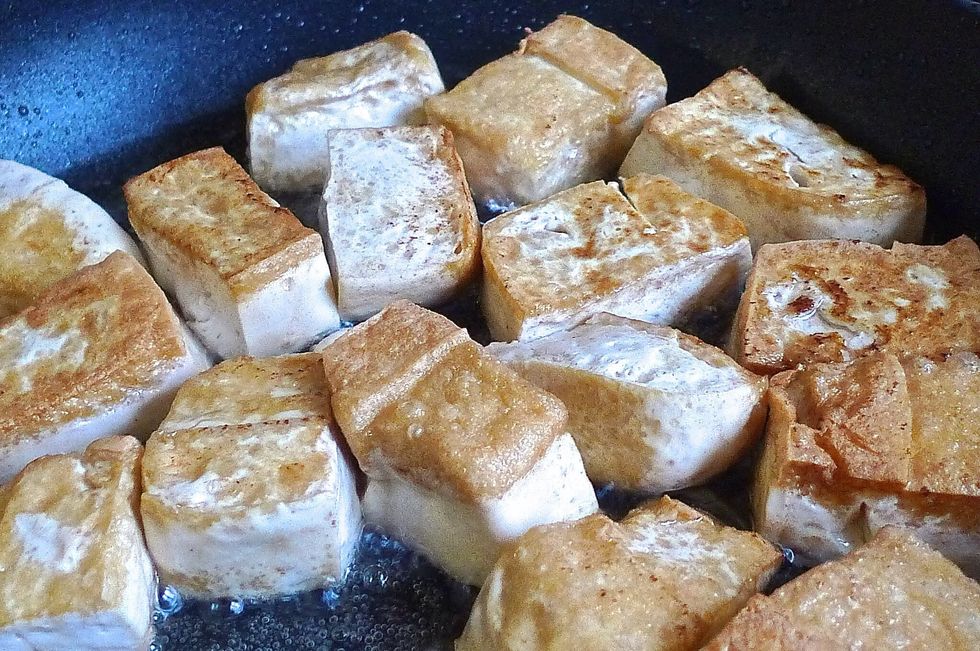 Deep fry tofu until golden brown.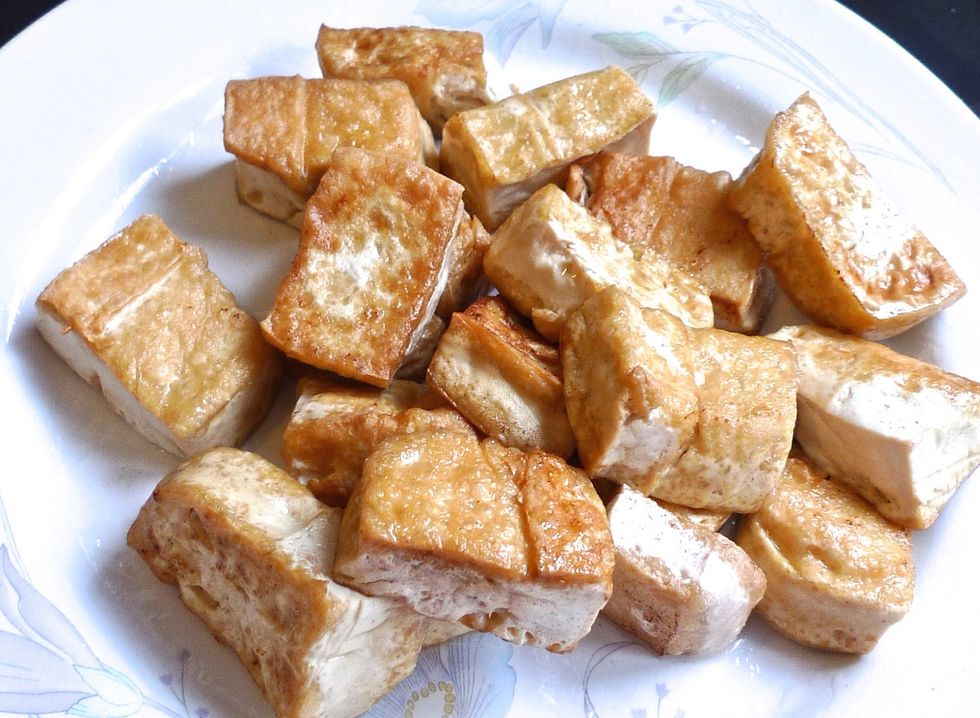 Drain the fried tofu and set aside,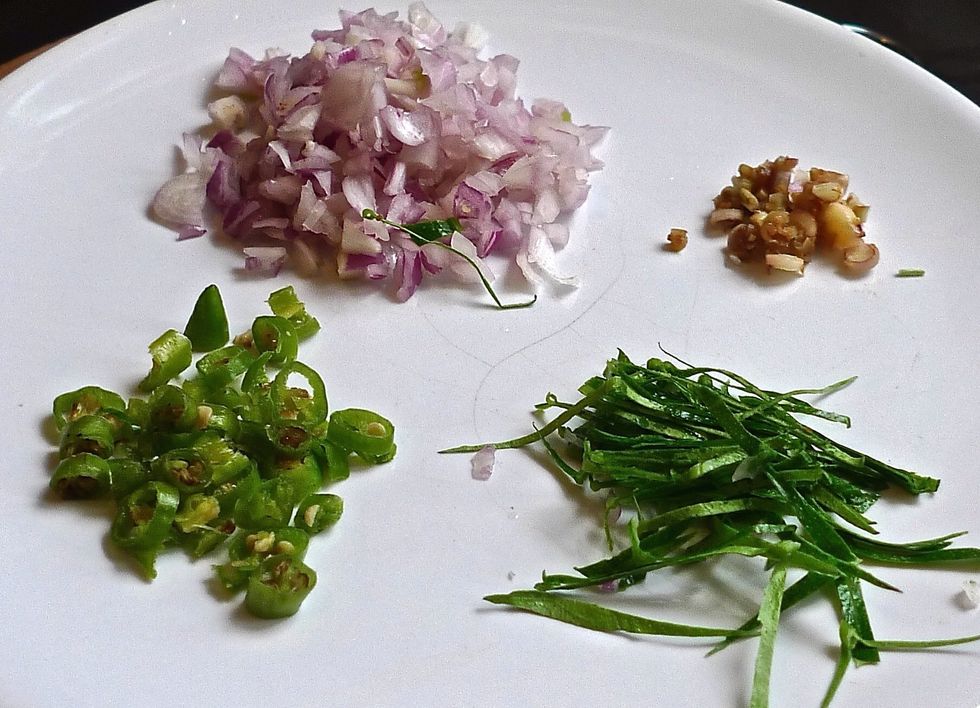 Chop bird's eye chilies, shallots and lemongrass. Shred kafir lime leaves.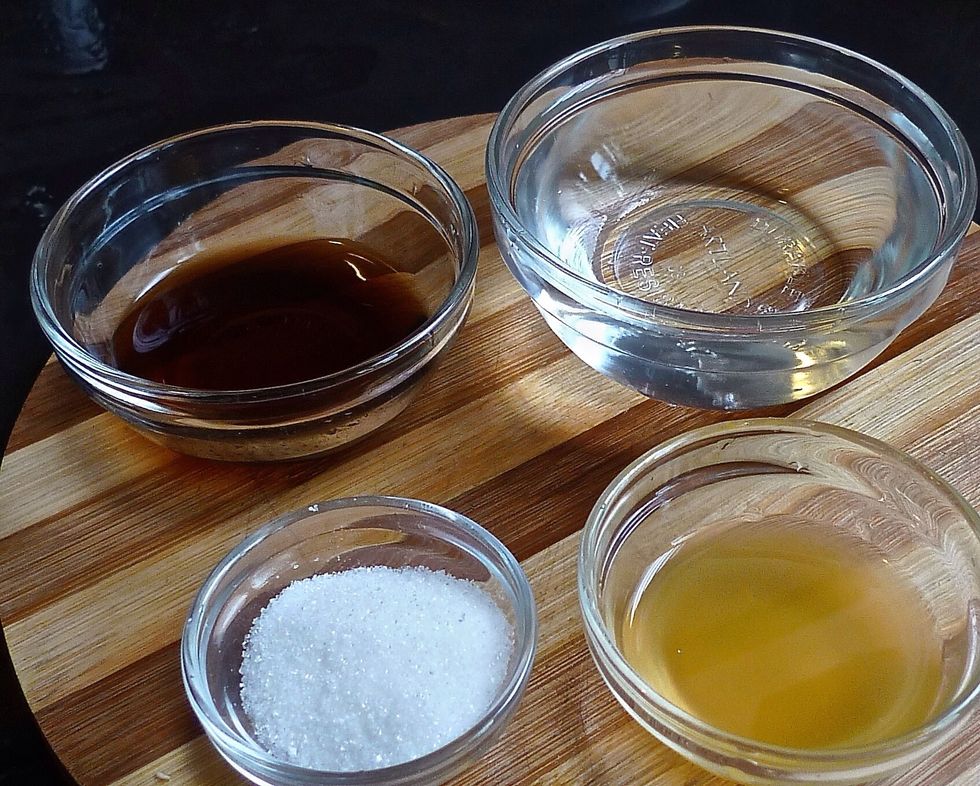 Prepare seasonings: fish sauce, water, sugar and lime juice.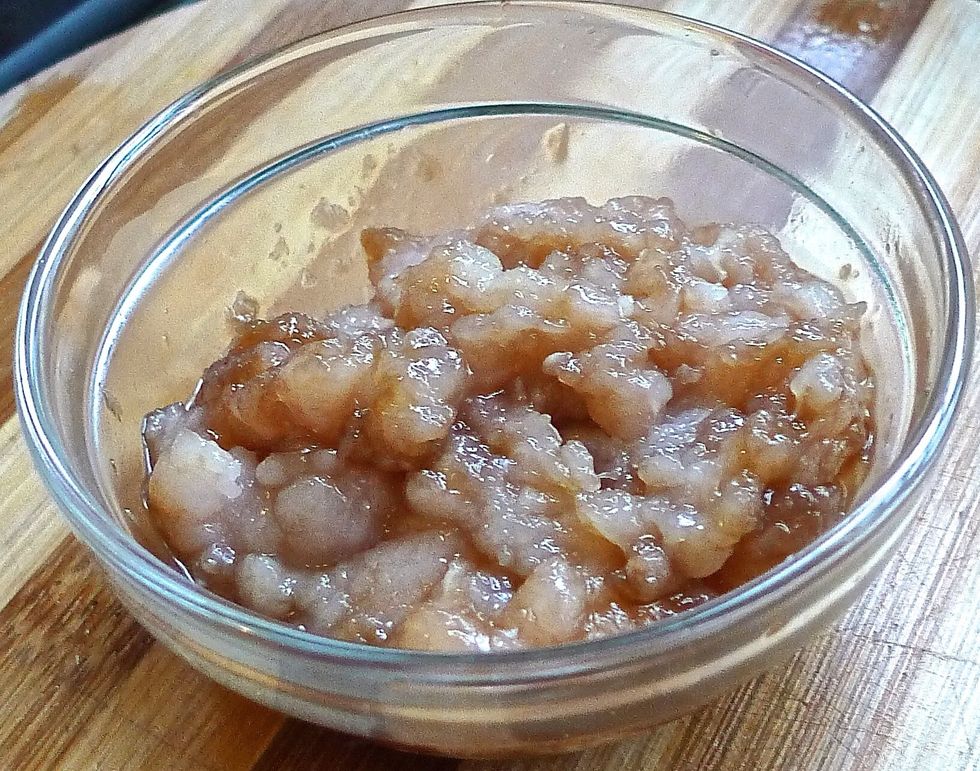 Mince chicken fillets .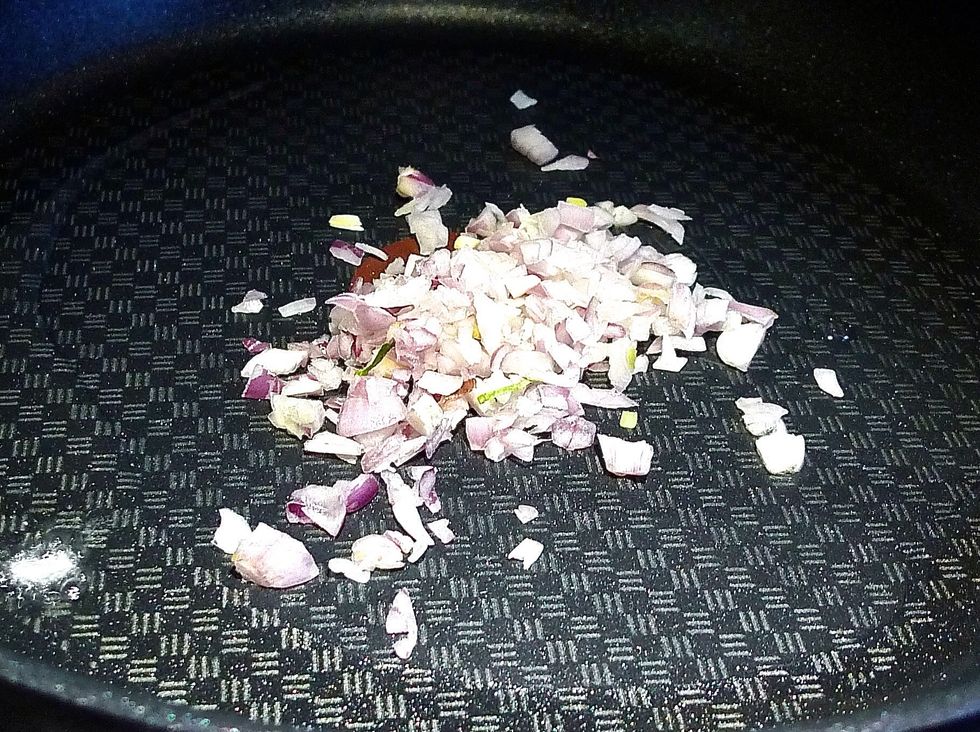 Heat up oil in pan and add the minced shallots.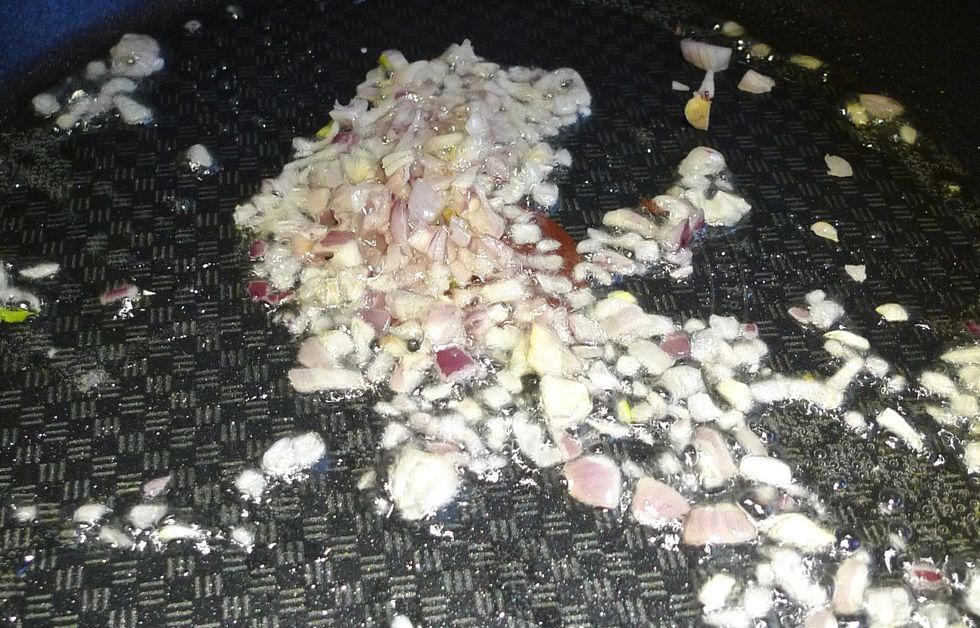 Sauté chopped shallots till aromatic and turn golden brown in colour.
Add the shredded kafir lime leaves, chopped lemongrass and bird's eye chilies. Fry till fragrant.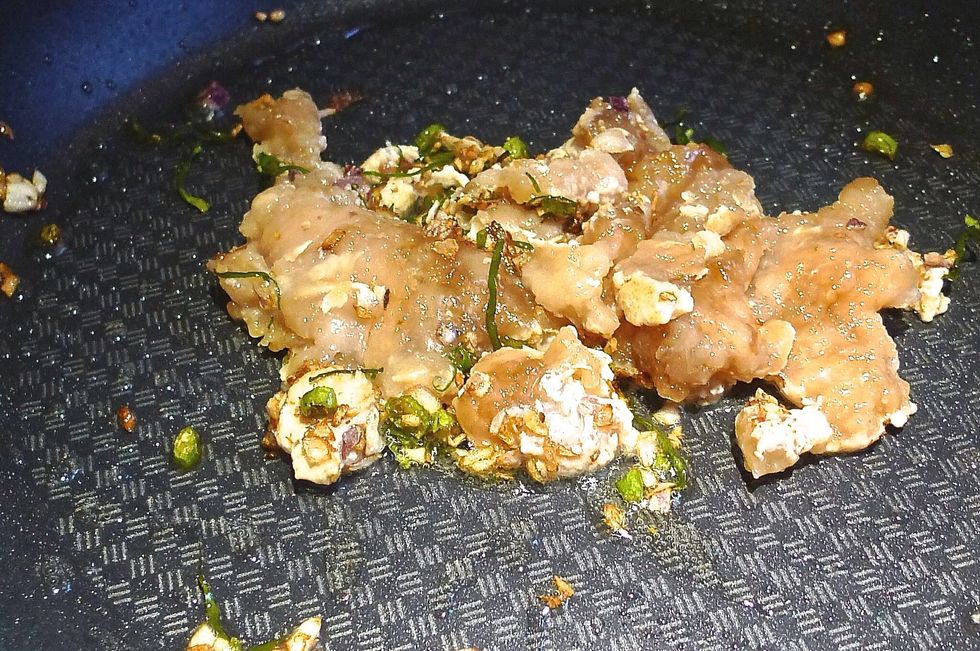 Add the minced chicken. Fry till almost cooked and mixed well.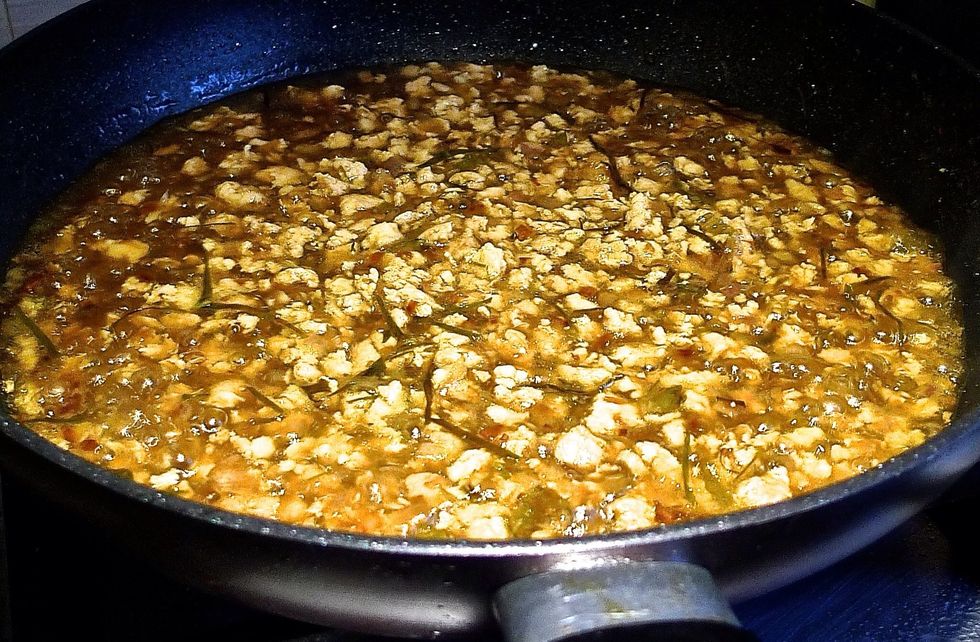 Pour in the seasonings and bring to a boil.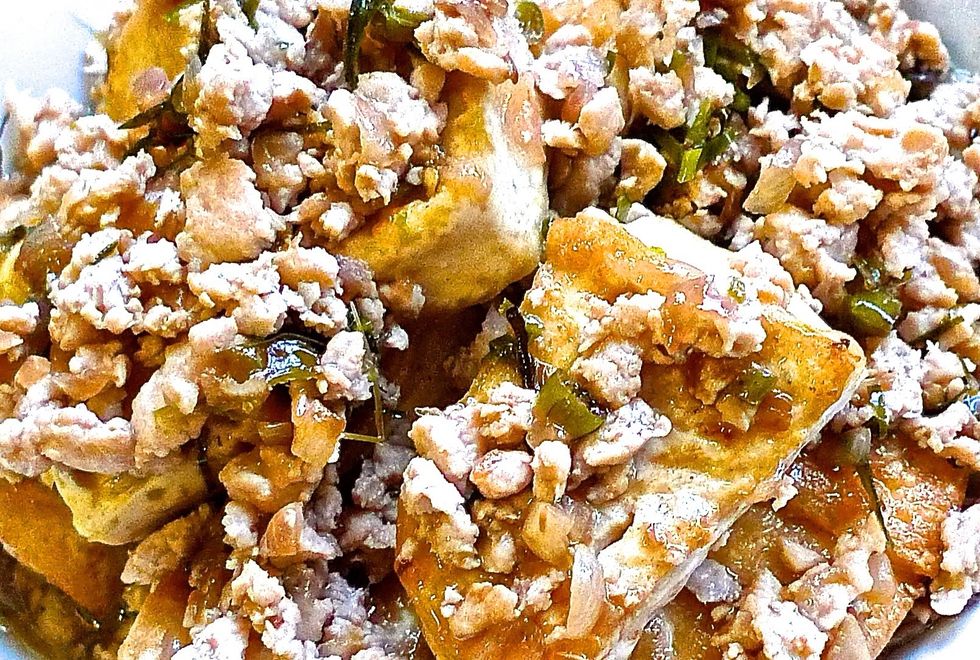 Add the fried tofu into the boiling sauce. Mix to make sure the sauce is well absorbed into the fried tofu.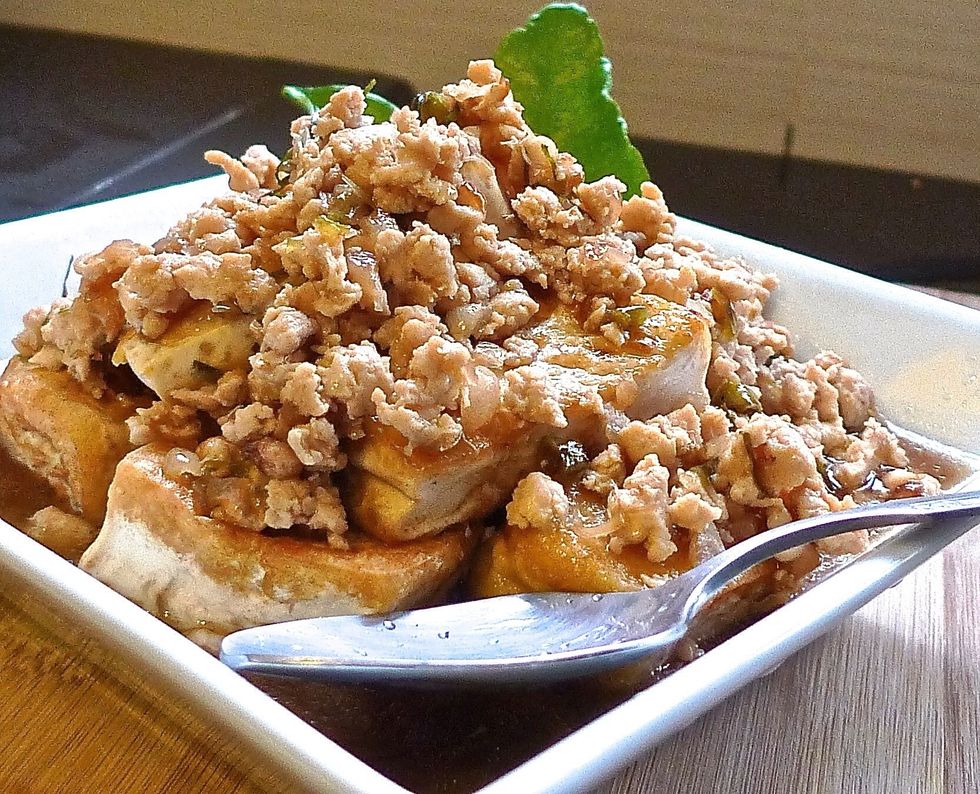 Dish up, garnish and serve immediately. And you're done!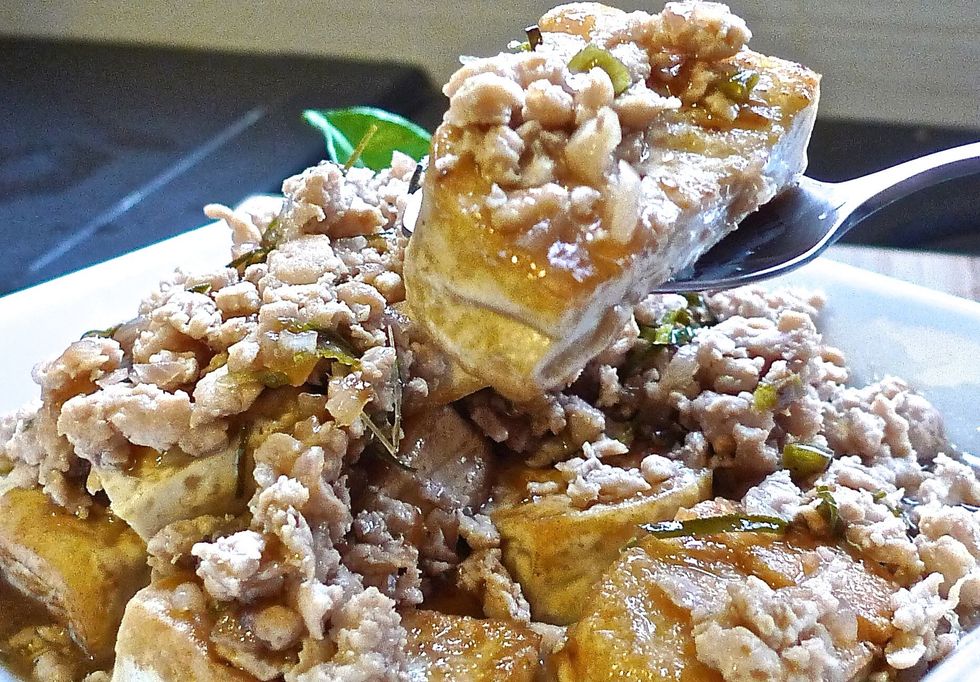 Altogether this is perfect - the sauce is just amazing, the spice level is just right, not overpowering at all. SO ENJOY!
3.0 Semi-soft white tofu (cut into 6 cubes)
1.0c Vegetable oil (deep fry the tofu)
100.0g Chicken fillet, minced
1.0 Shallot, chopped
1.0 Kafir lime leave, shredded
1.0 Lemongrass, chopped
1.0tsp Bird eye chili, chopped
3.0Tbsp Fish sauce (seasoning)
2.0Tbsp Lime juice (seasoning)
1.0Tbsp Sugar (seasoning)
200.0ml Water (seasoning)
Huang Kitchen
For more step-by-step recipes and cooking tips, visit my website at \nhttp://www.huangkitchen.com