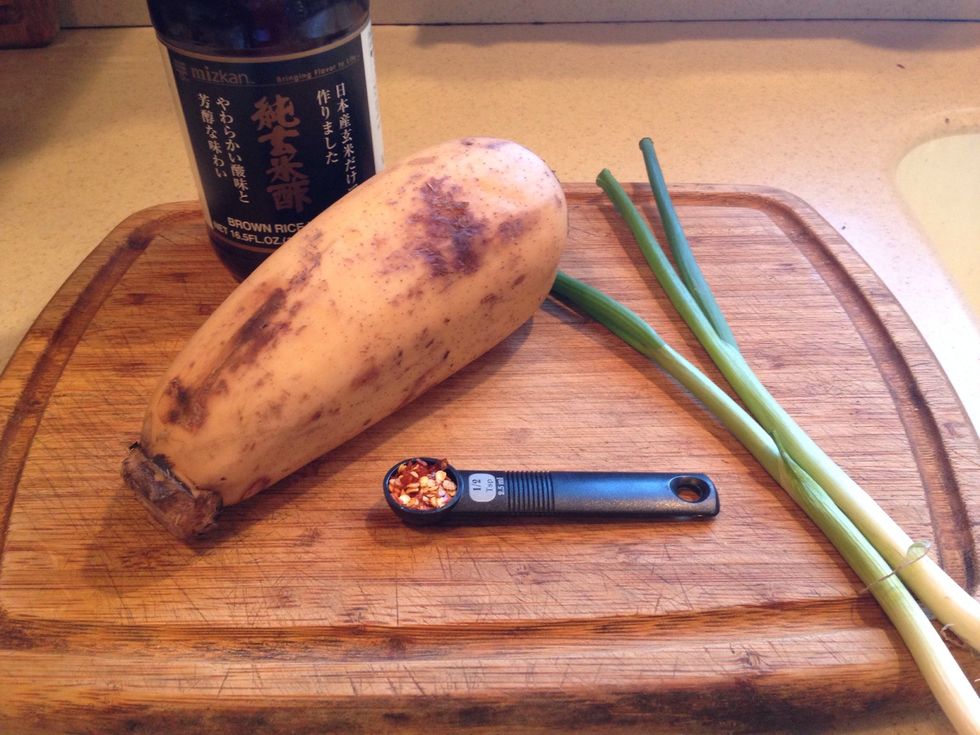 There are so few ingredients in this simple dish, lotus root, spring onion, red pepper flakes, rice wine vinegar and salt and oil.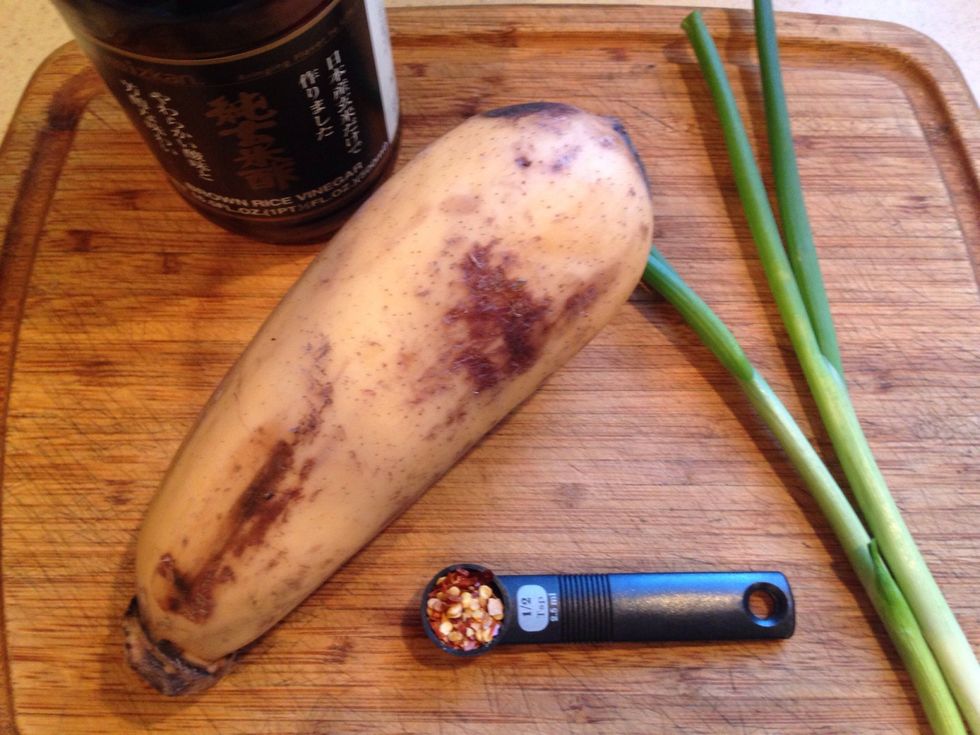 I like to use the Japanese rice wine vinegar.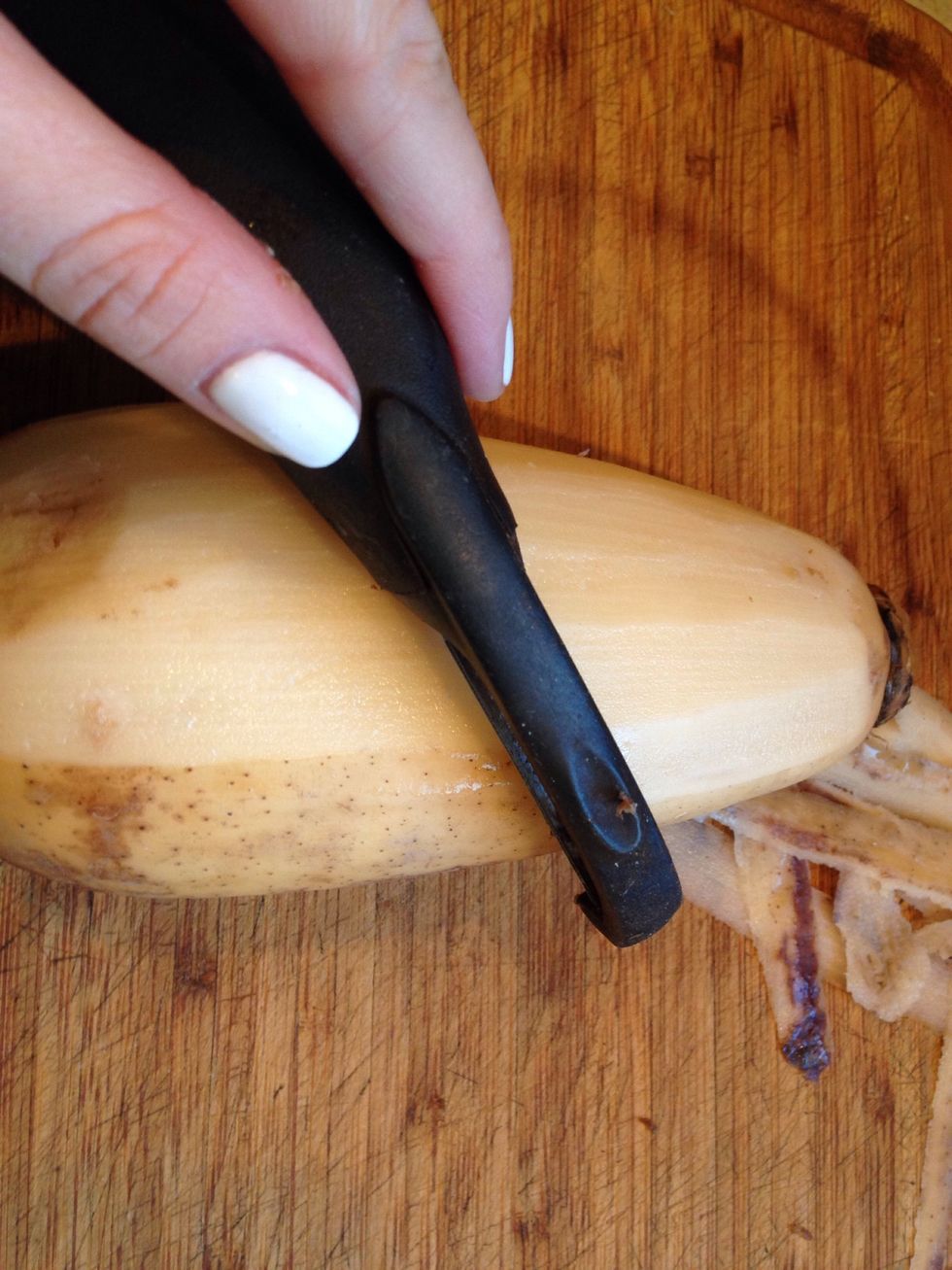 First peel the lotus and discard the skin.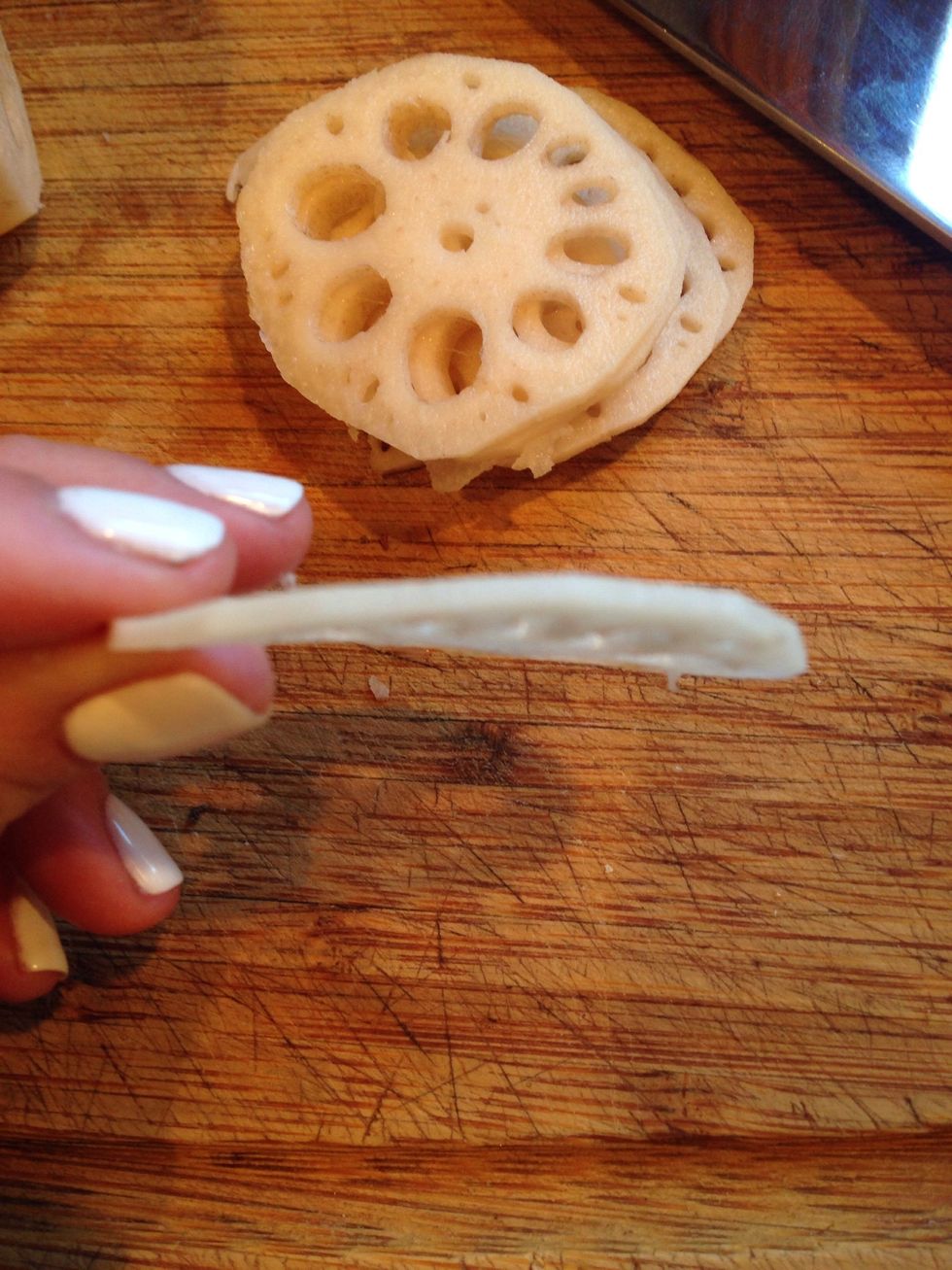 Then slice the lotus finely.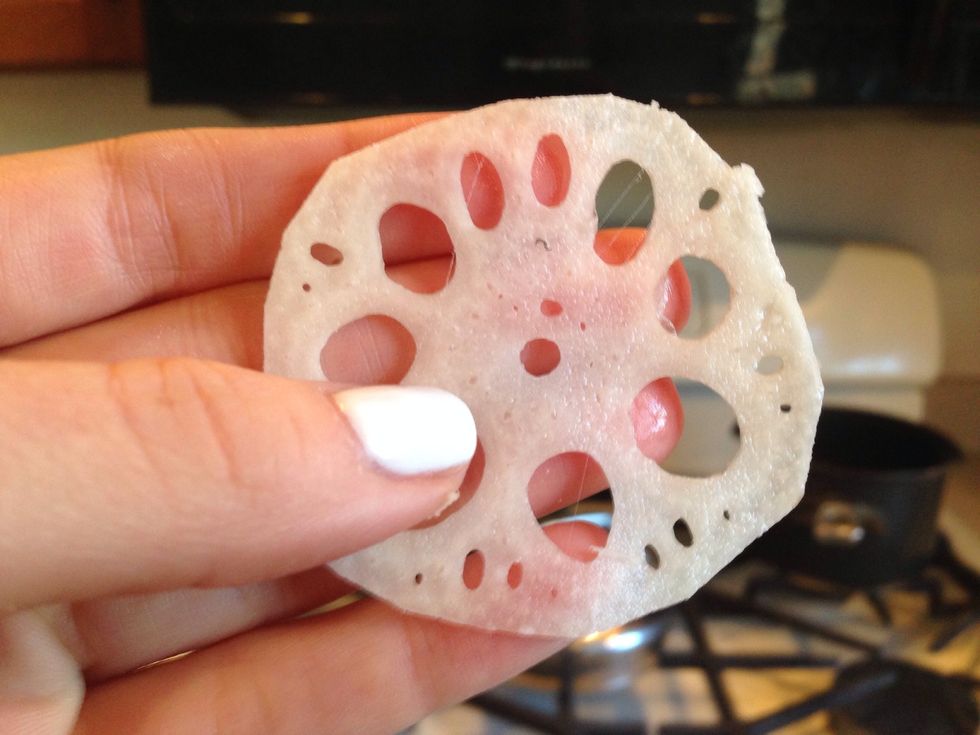 The slices should be translucent. Please take your time cutting them and be careful!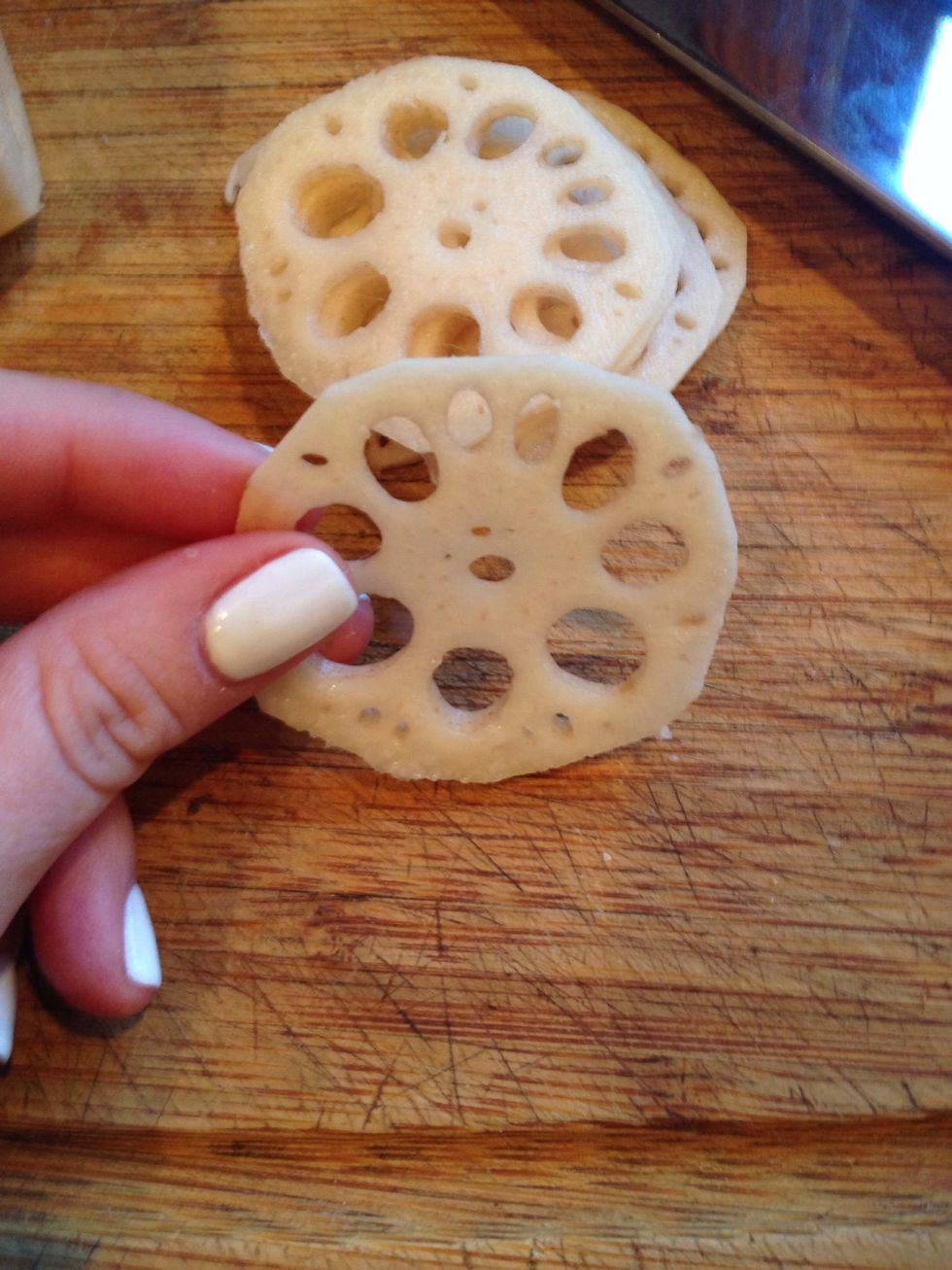 According to TCM (traditional Chinese medicine) should be eaten in the autumn season into the beginning if winter to reduce dry throat and that annoying seasonal cough.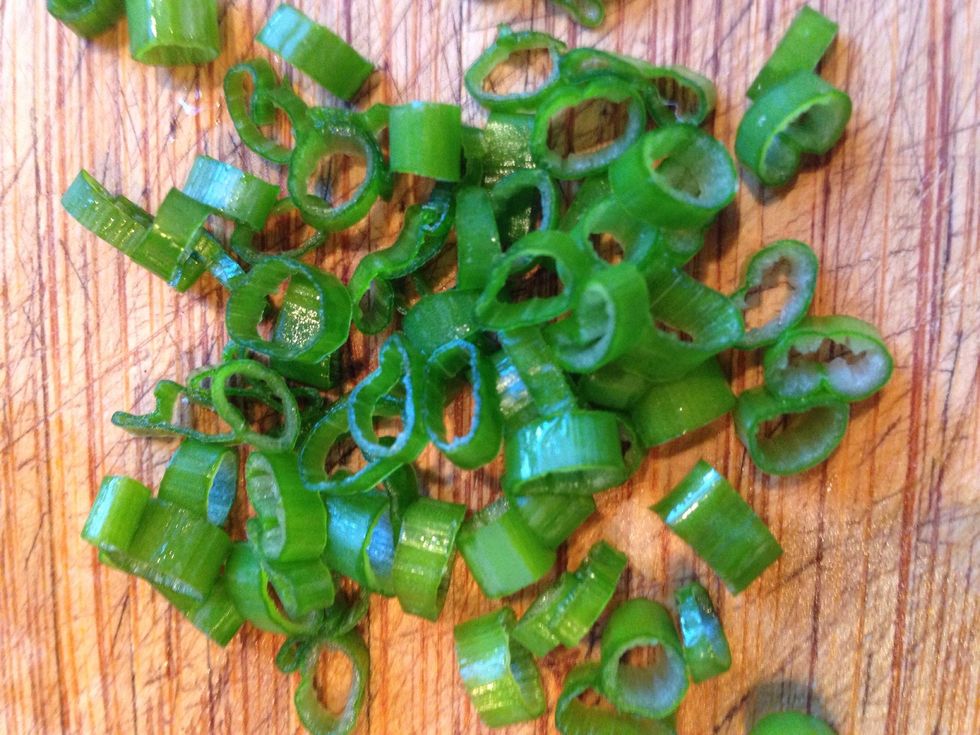 Chop the scallion and set aside.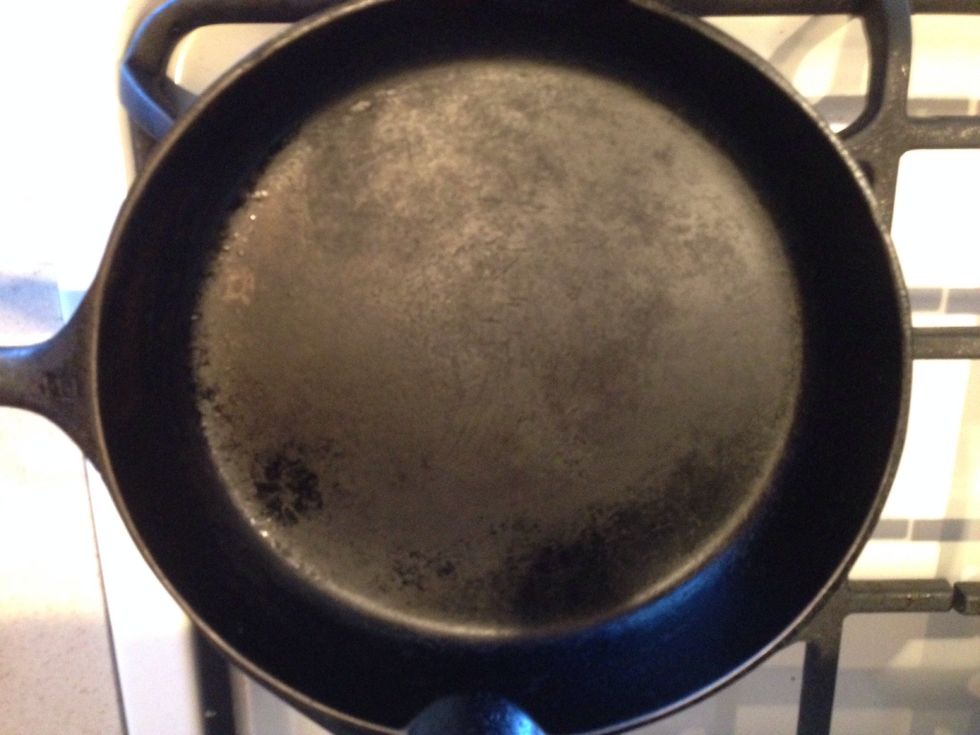 Heat a cast iron pan or wok. I like cast iron the best because it holds heat so well but you can use any pan you like.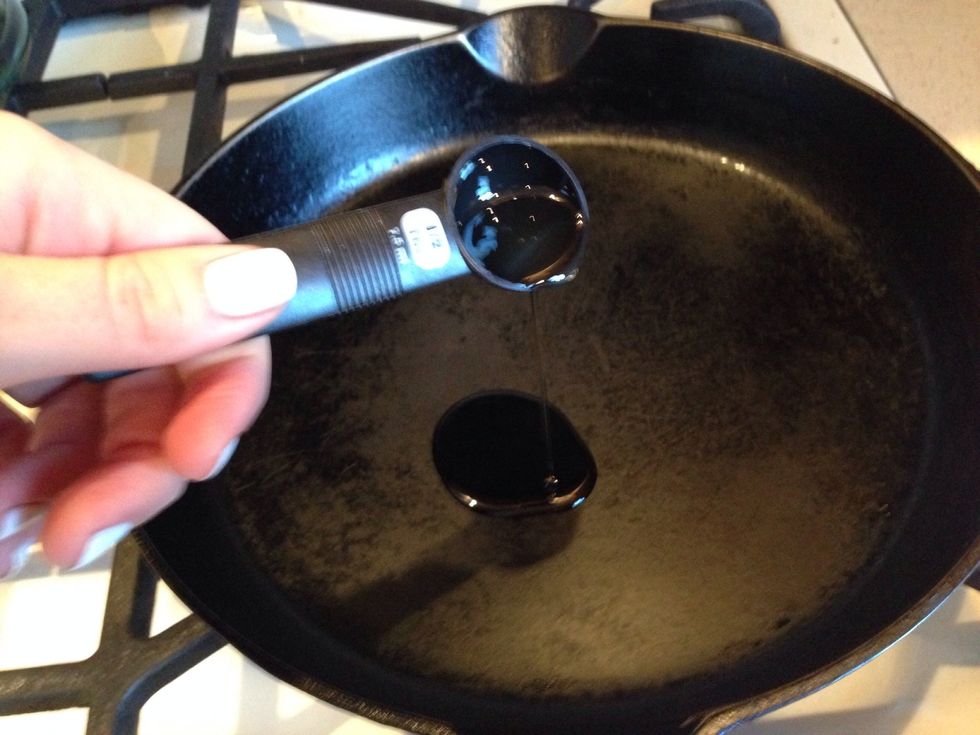 Add 1/2 tbsp of oil and wait until it's hot.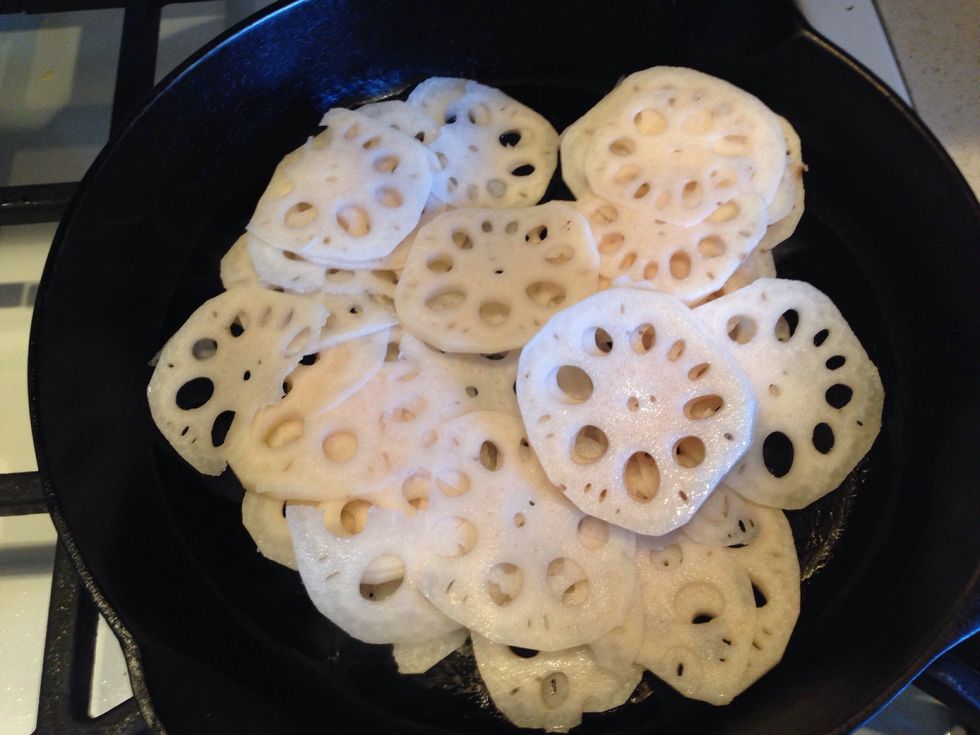 Stir fry the lotus for 4 minutes. It will stay crunchy.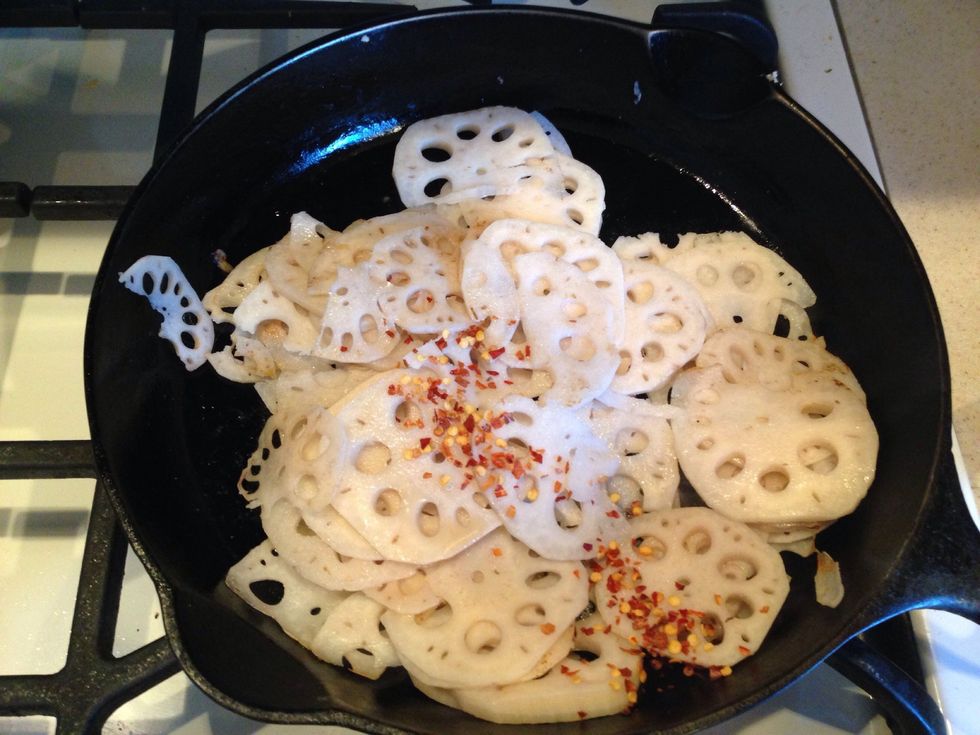 Add the crushed red pepper, salt & vinegar and toss together.
Tip with spring onion and enjoy! This is such a healthy veg dish!
1.0 Lotus root
2.0 Sprigs spring onion
1/4tsp Crushed red pepper flakes
1/8tsp Salt
1/2tsp Rice wine vinegar
Karen Hoefener
I am a lover of food, fancy cocktails, and traveling! I prefer watching commercials to some tv shows and do not like all-you-can-eat buffets.