Cook Spicy Ginger Pork in Lettuce Leaves
4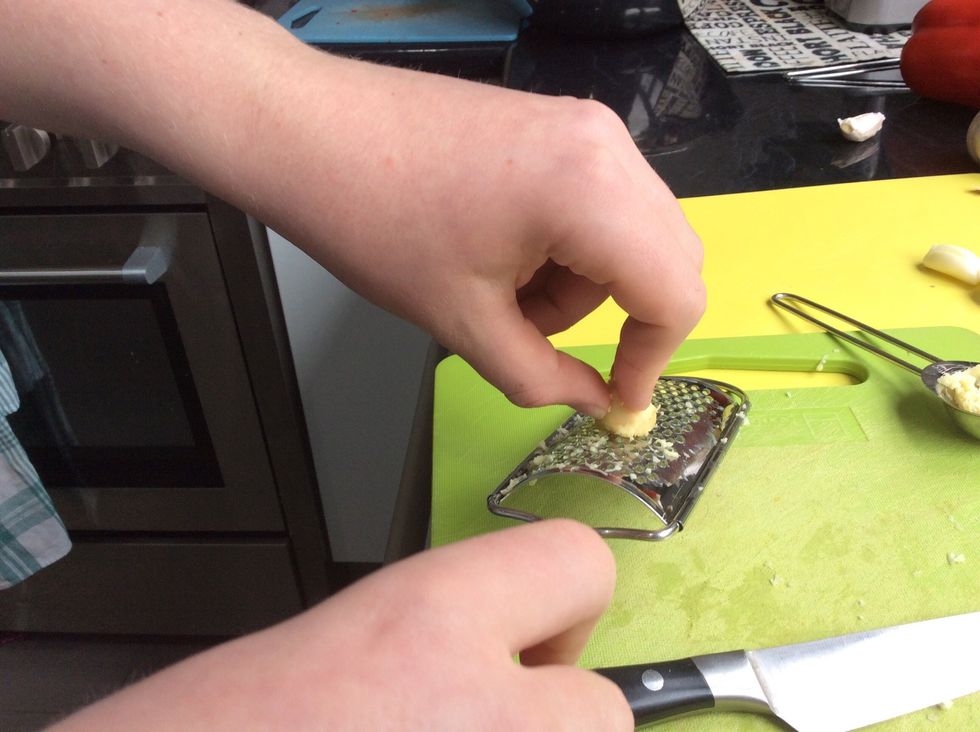 Firstly, get a piece of ginger and peel it. Grate the ginger until you have 1 tablespoon of ginger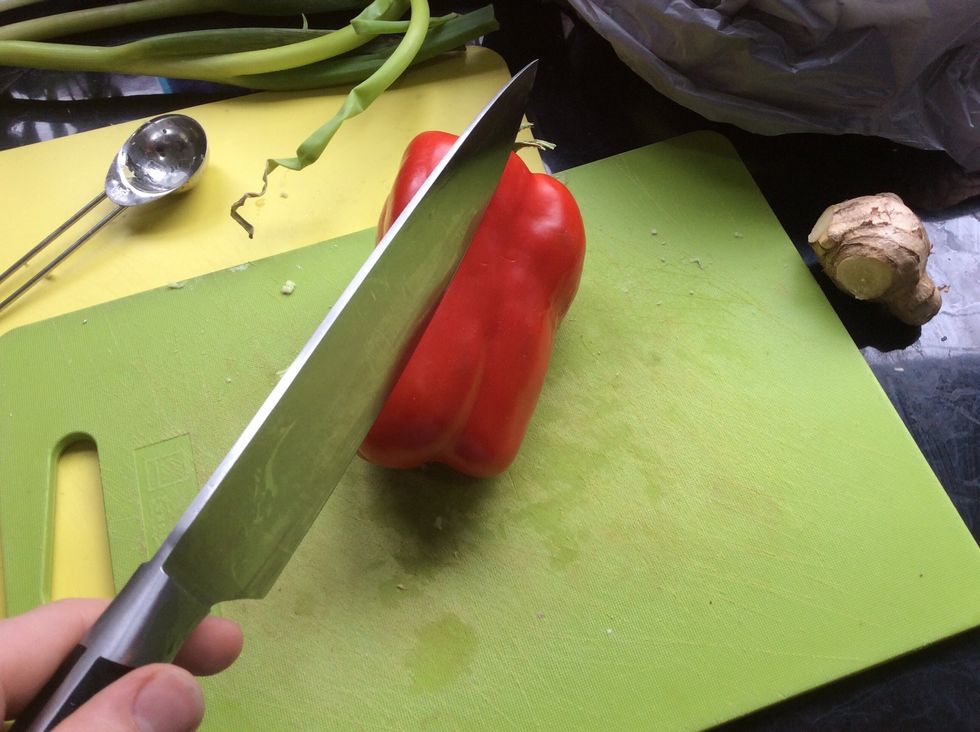 Then cut half of a capsicum into small squares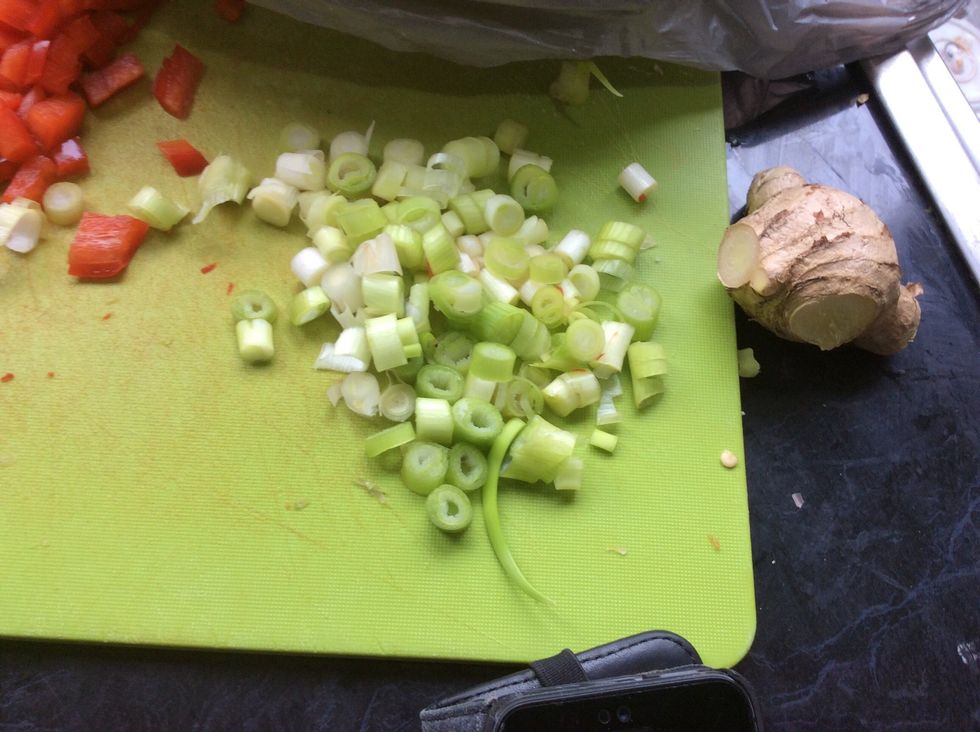 Also cut two scallions into small slices
Use half a chilli. Take all of the seeds out and cut it into small pieces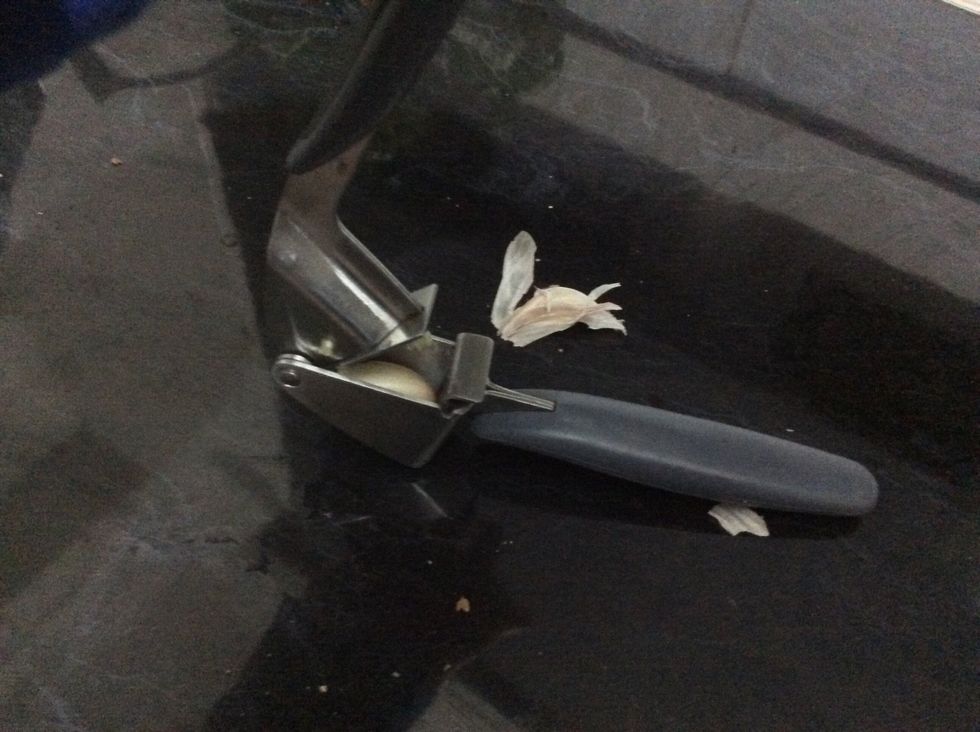 Crush one garlic and put it in with the mince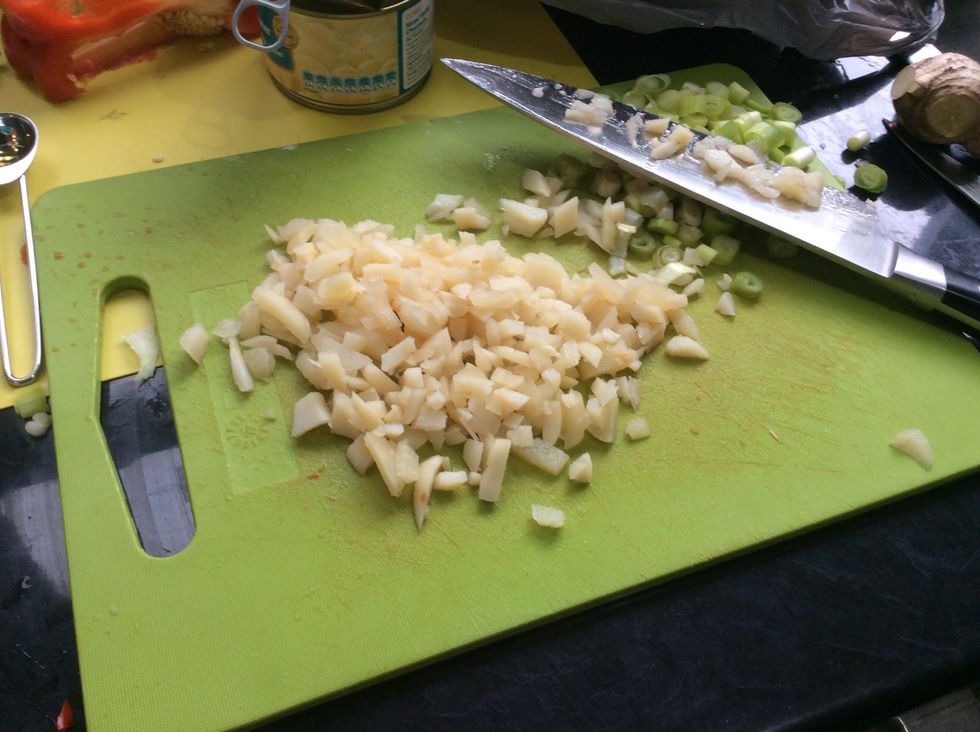 Cut a can of water chestnuts into small pieces. This will be used later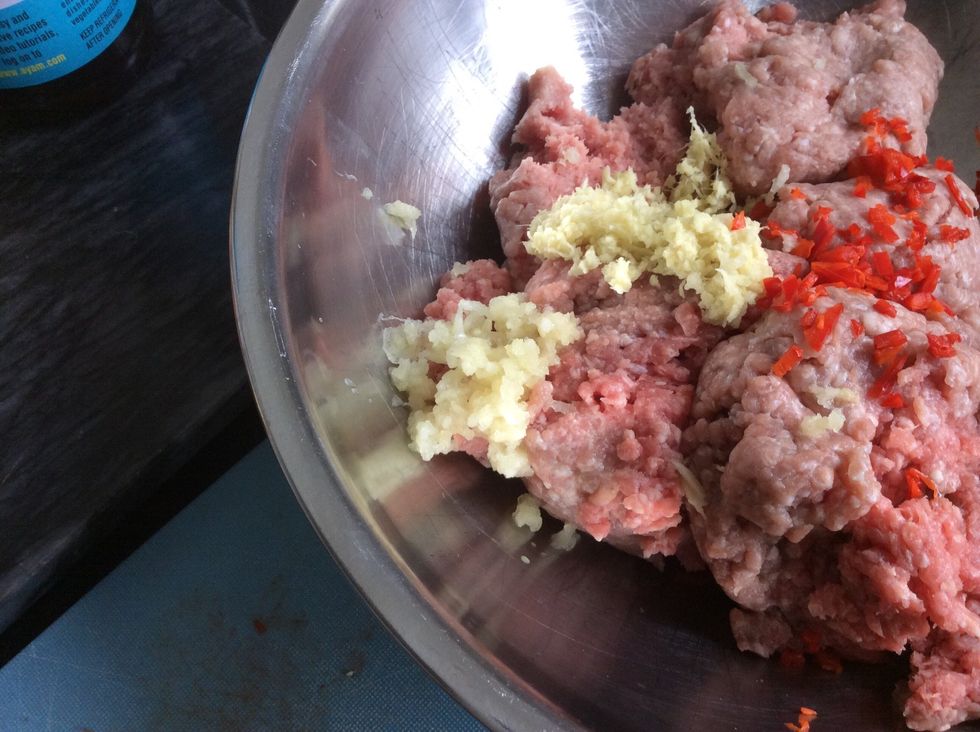 Next get 500 grams of pork mince. Also add the capsicum, chilli, garlic and ginger. Add 1 tablespoon of fish sauce, 1 tablespoon of peanut oil, and 1 tablespoon of sweet chilli sauce.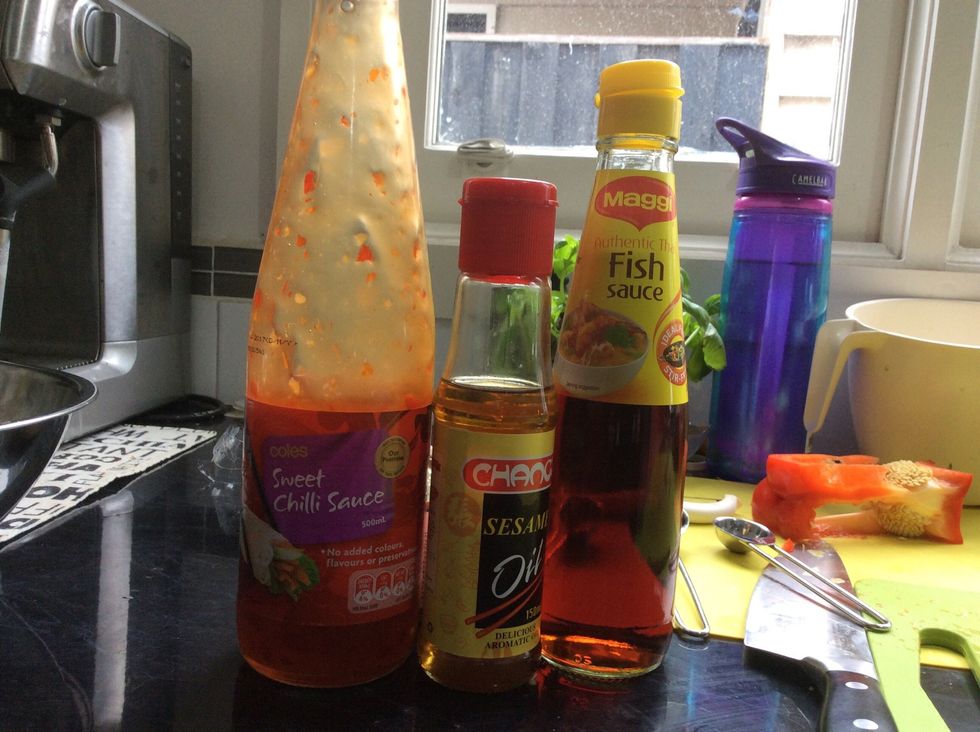 Sauces I use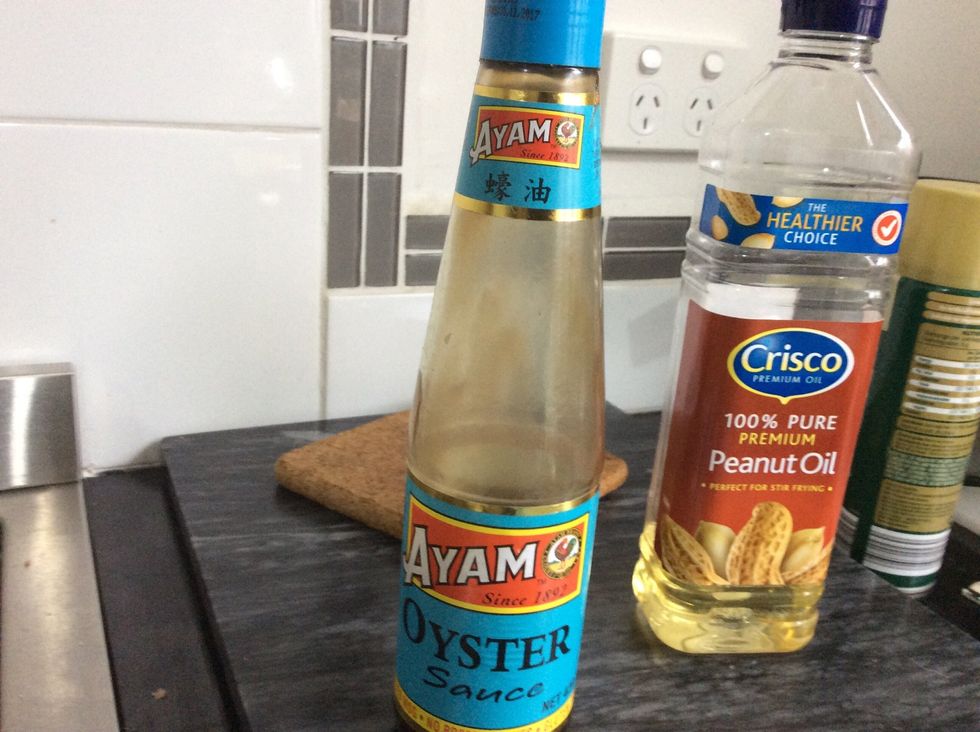 Sauces and oils I use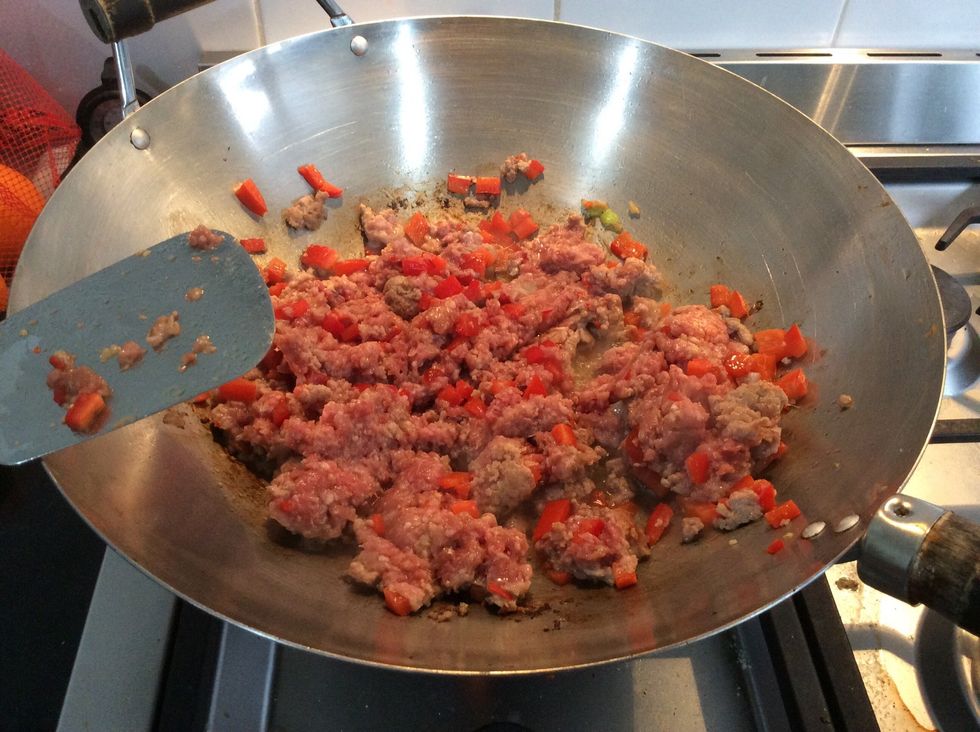 Add 1 teaspoon of peanut oil in a wok. Once it starts simmering, add the bowl of mince with other things in
Cook the pork for around eight minutes. During that time add two tablespoons of oyster sauce, the scallions that your chopped up and the water chestnuts that you also chopped up.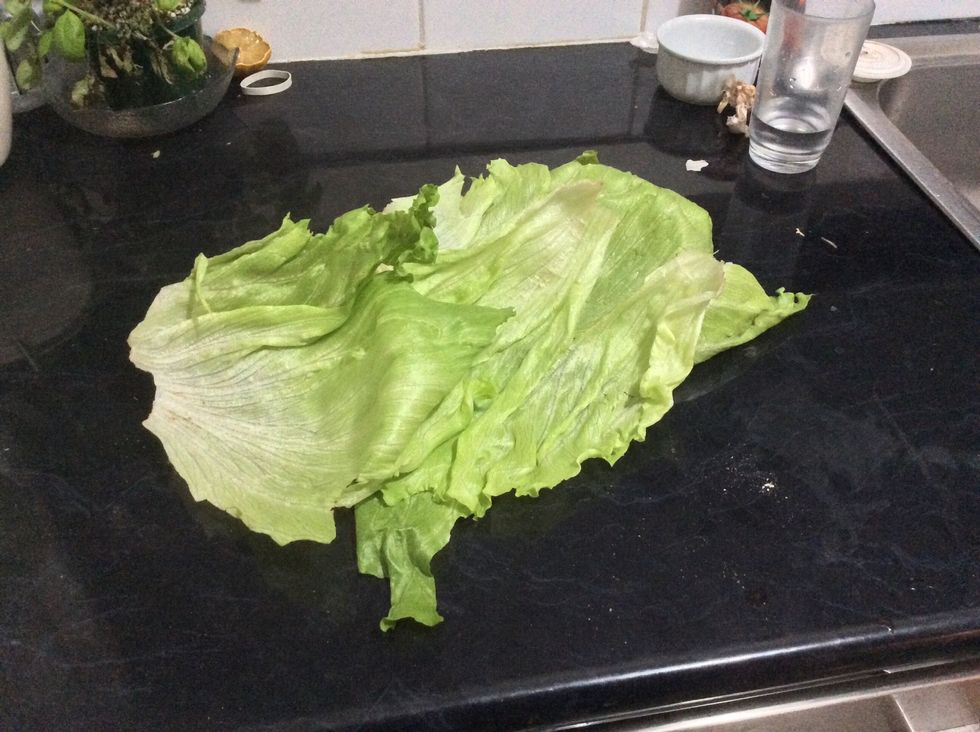 With your lettuce start peeling the leaves off. Put them onto a plate so they are in reach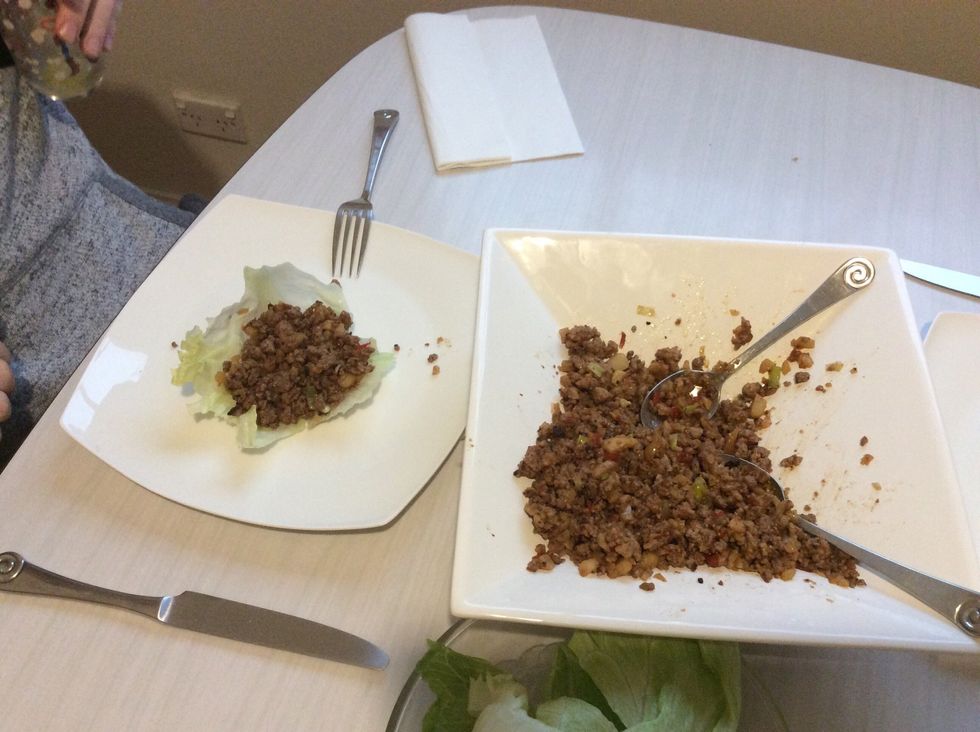 Put the mince in the a bowl and put it on the table. Also put your lettuce on the table. Then scoop the mince into the lettuce then eat. Enjoy.
500.0g Ground Pork
0.0 Capsicum
1.0 Clove of garlic
1.0Tbsp Minced Peeled ginger
1.0Tbsp Sweet chile sauce
1.0Tbsp Asian fish sauce
1.0tsp Asian Sesame oil
1.0Tbsp Peanut oil
1.0tsp Peanut oil
1.0 Can water chestnuts
2.0 Scallions
2.0Tbsp Oyster sauce
24.0 Lettuce leaves