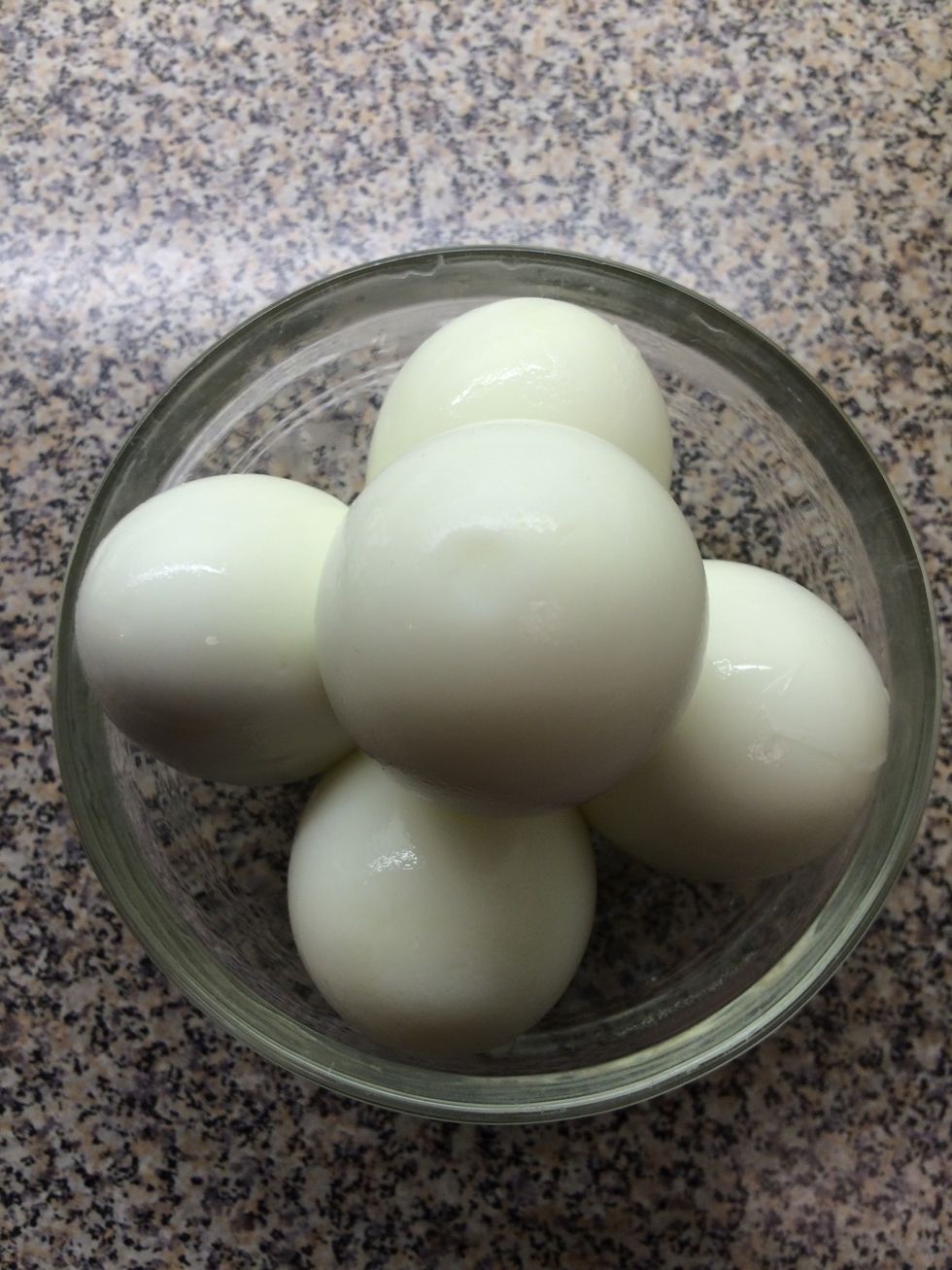 Boil eggs and keep aside for now.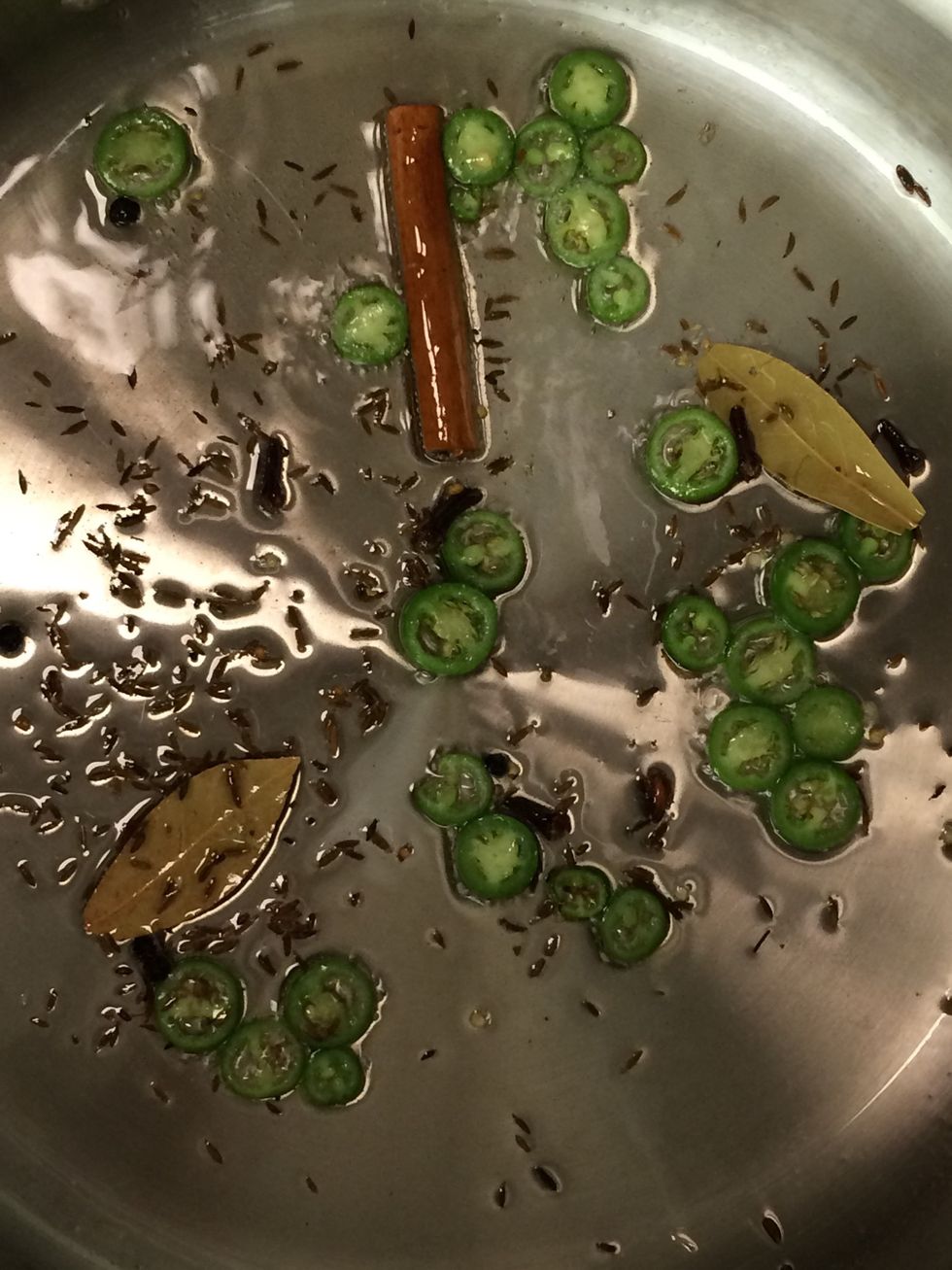 In a Sauteuse over medium heat, add oil, cumin seeds, cloves, black peppercorns, bay leaves and cinnamon stick. In about 2 mins. add the serrano pepper and saute for another 2-3 mins.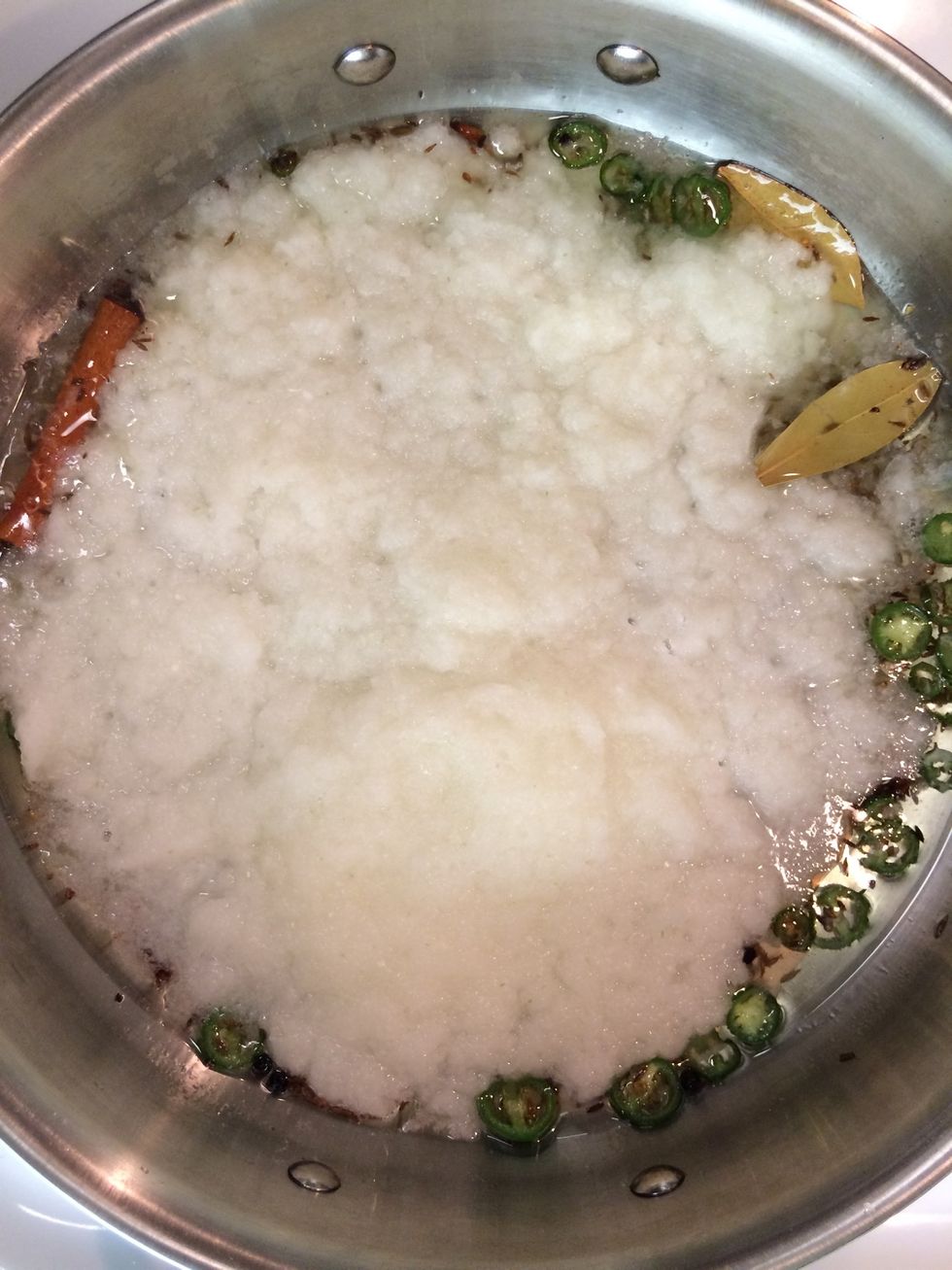 Puree onions and add to the sautuese. Mix until the onions loose their raw smell and the oil starts to separate.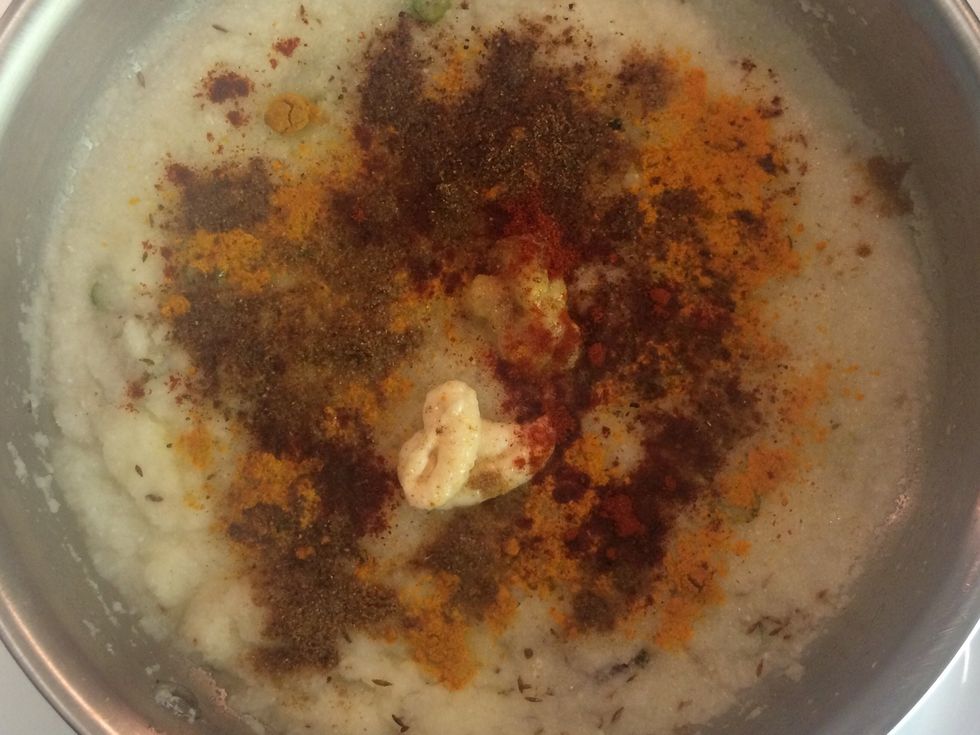 As the oil starts to separate in the mixture, add ground turmeric, paprika, cumin powder, coriander powder, ginger garlic pastes and garam masala. Mix well.
Garam Masala: For this recipe I used the "Spice Hunter Salt Free Garam Masala Blend". Take your time to make sure that the oil separates from the onion and that raw smell is gone before proceeding.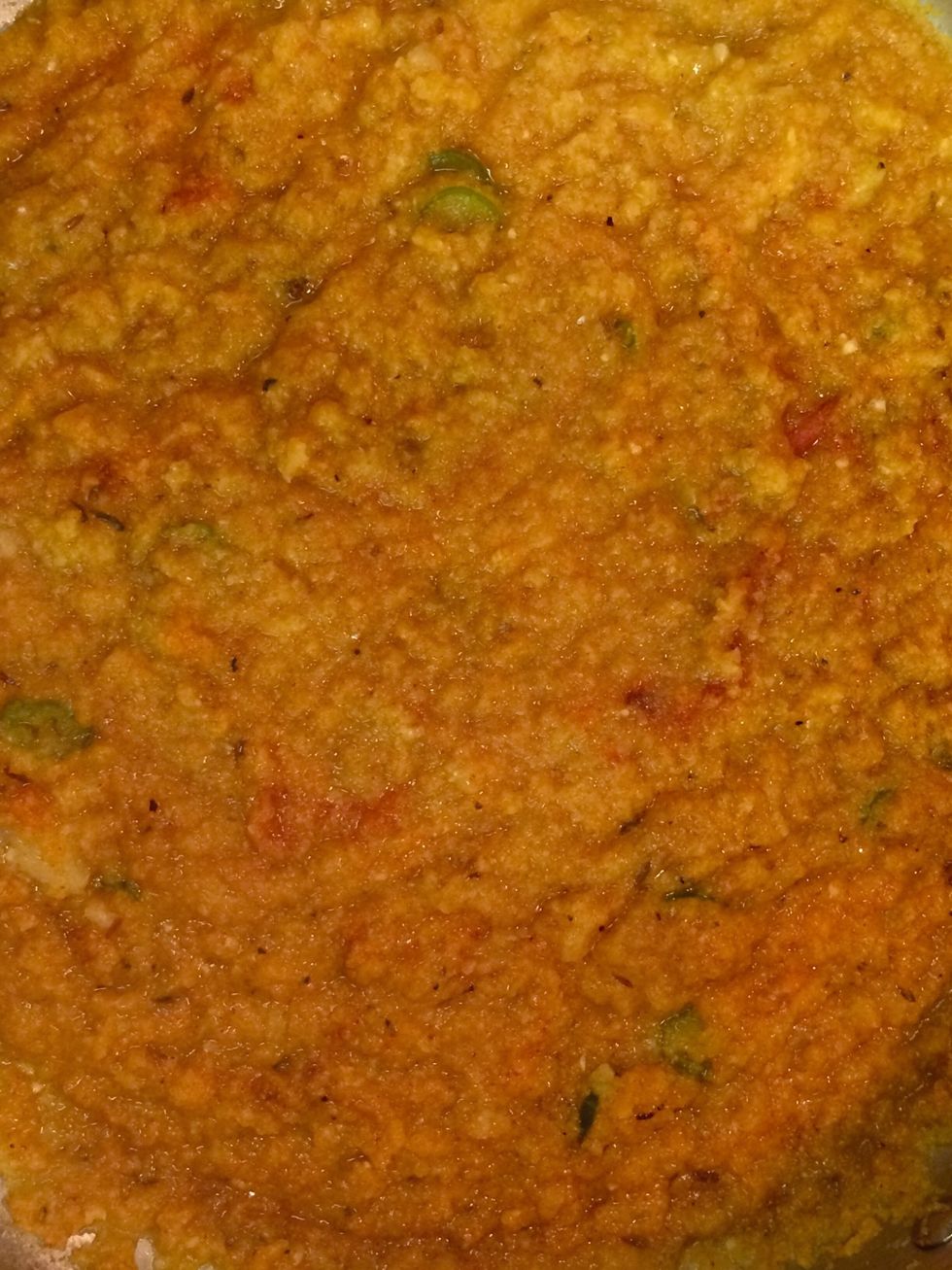 Purée the tomatoes and add to the mixture.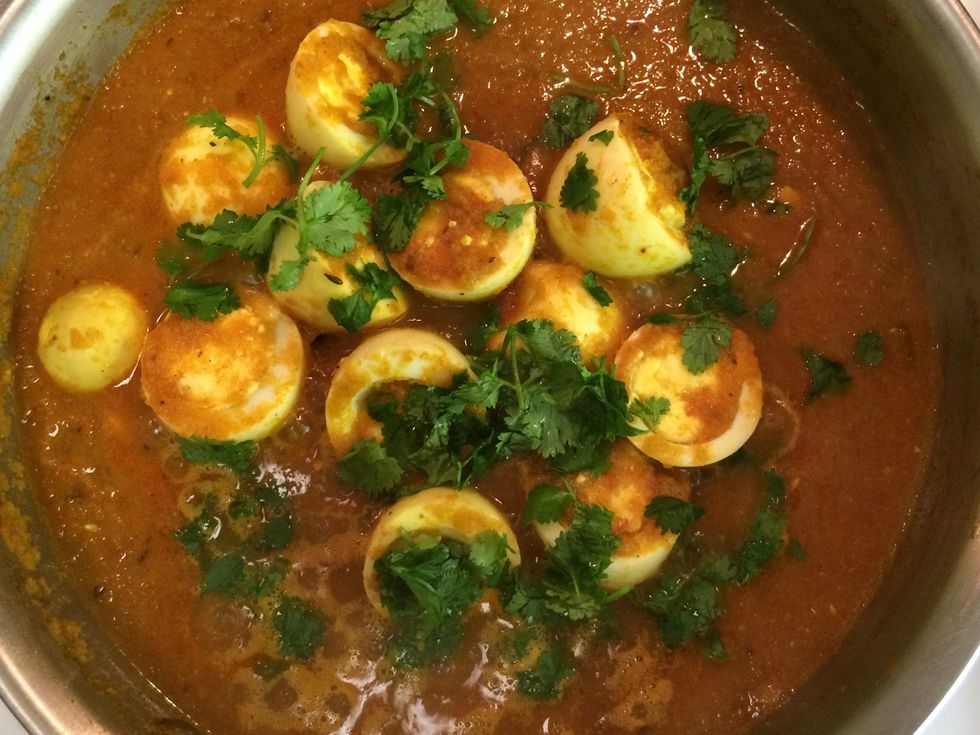 In about 5-7 mins. add halved eggs, fresh cilantro, salt and lime juice. Mix gently and cook until the eggs catch flavor.
Serve while hot with wheat tortillas or rice.
6.0 Boiled Eggs
2.0 White Onions
1.0 Serrano Pepper
2.0 Red Tomatoes
1/4bnch Cilantro
3.0Tbsp Vegetable Oil
1.0tsp Ginger Paste
1.0tsp Garlic Paste
1/2tsp Cumin Seeds
6.0 Cloves
6.0 Black Peppercorns
2.0 Bay Leaves
1.0 Cinnamon Stick
1/2tsp Ground Turmeric
1/2tsp Paprika
1/2tsp Cumin Powder
1.0tsp Corriander Powder
1.0tsp Garam Masala
2.0tsp Lemon Juice
1/2tsp Salt