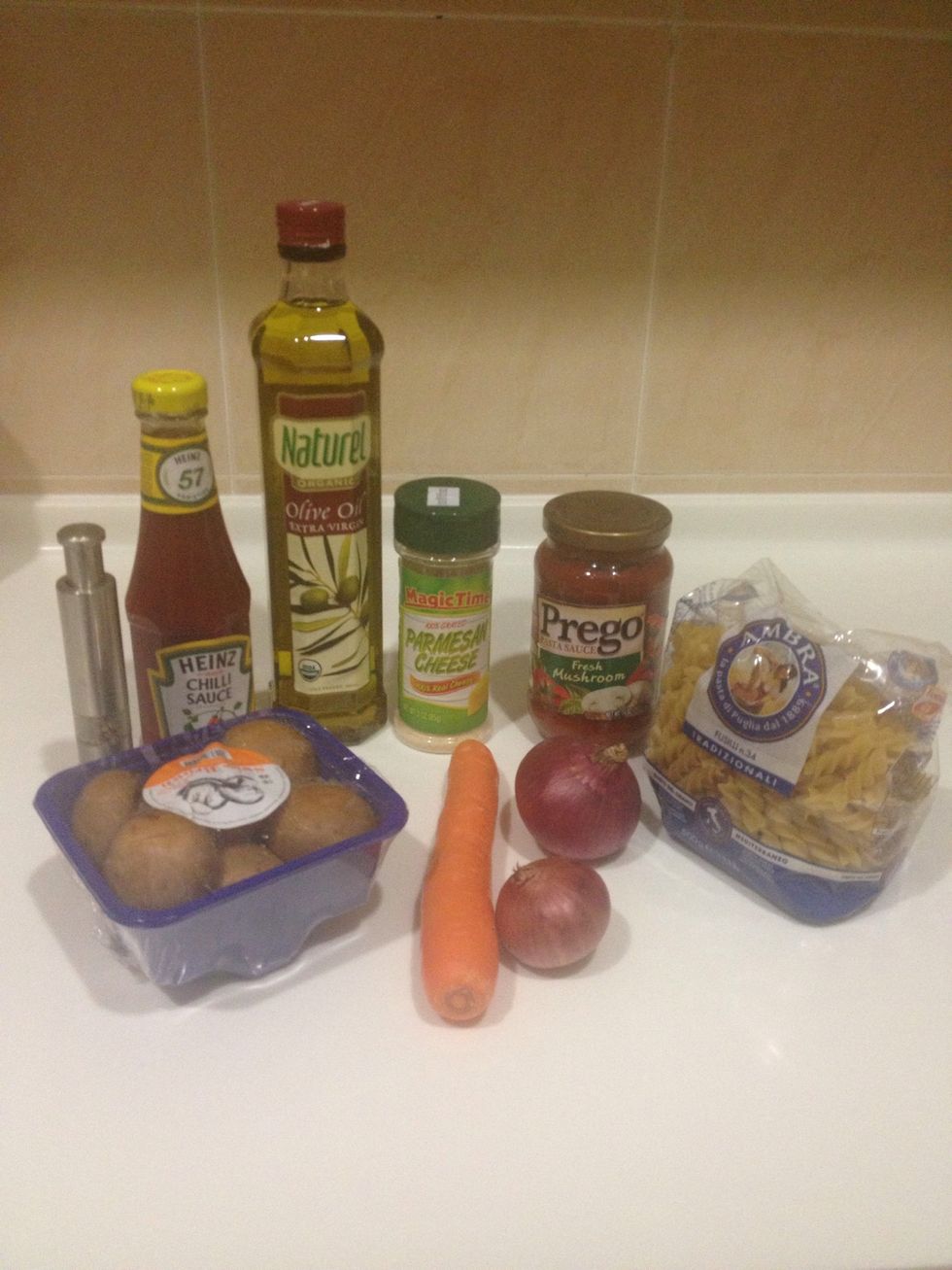 The ingredients.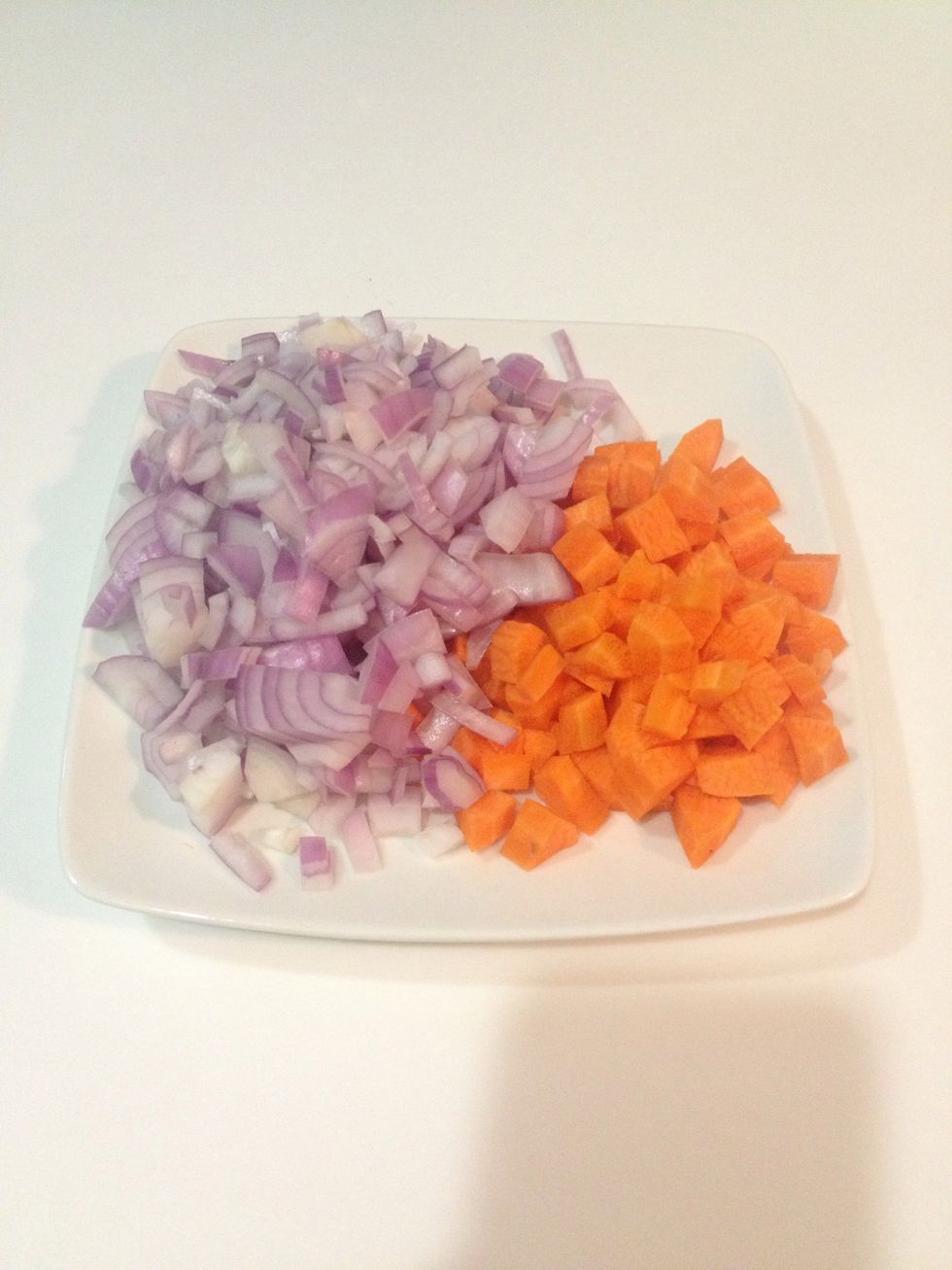 Dice your carrot and onions.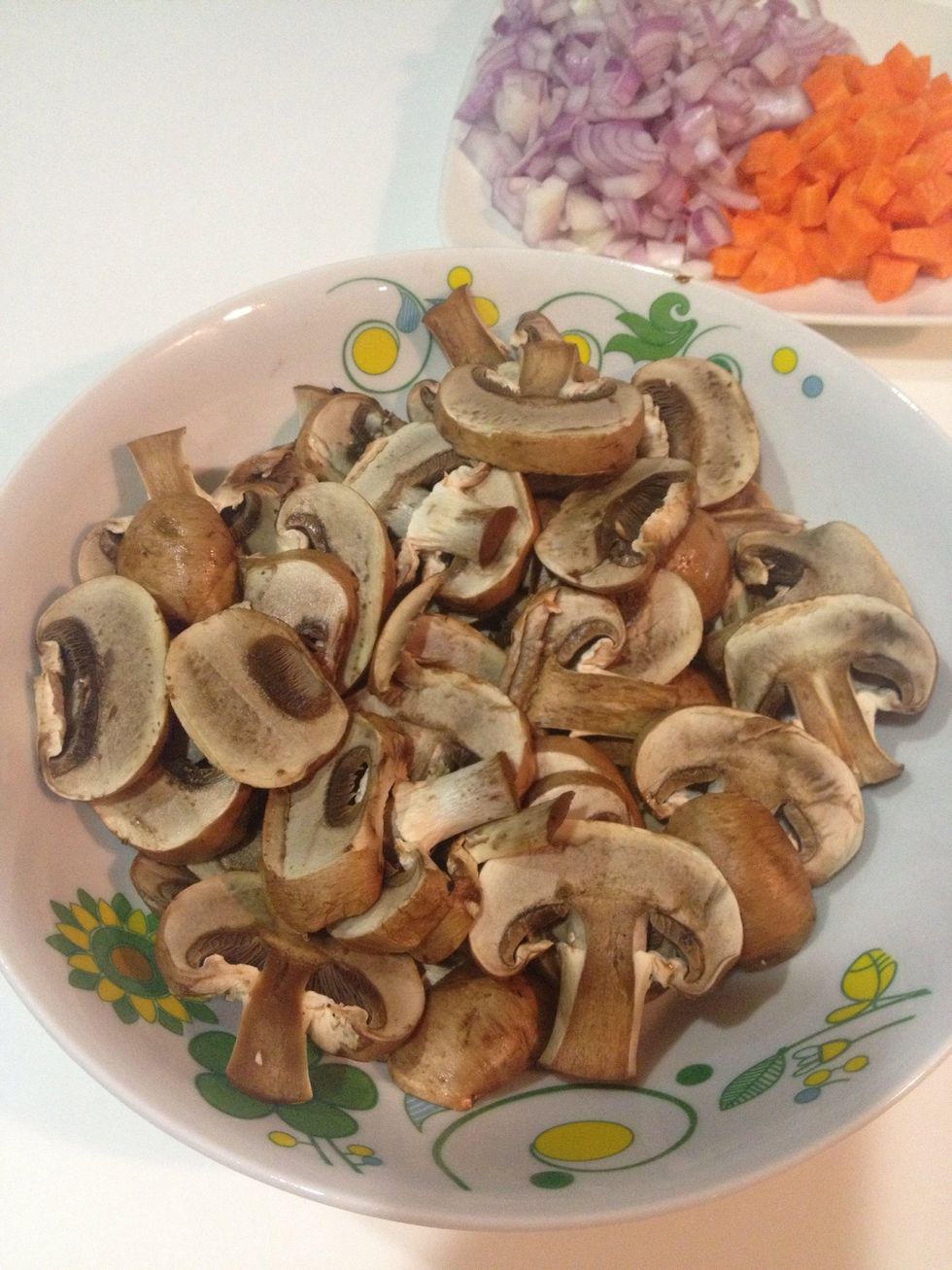 Slice your mushroom. I'm using Swiss brown.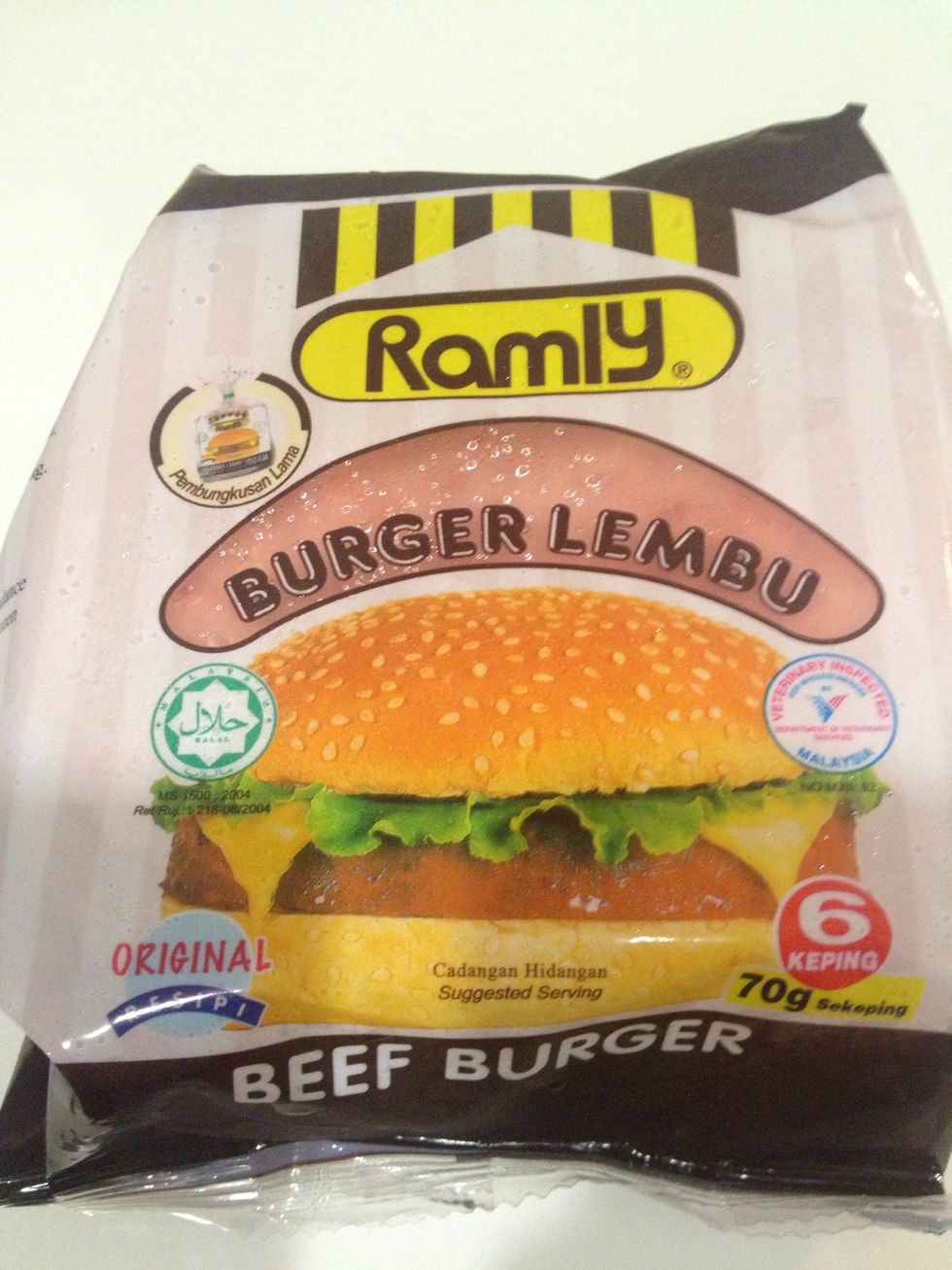 This is the beef patty I'm using. My hubby ❤ this cos it's well marinated and tasty.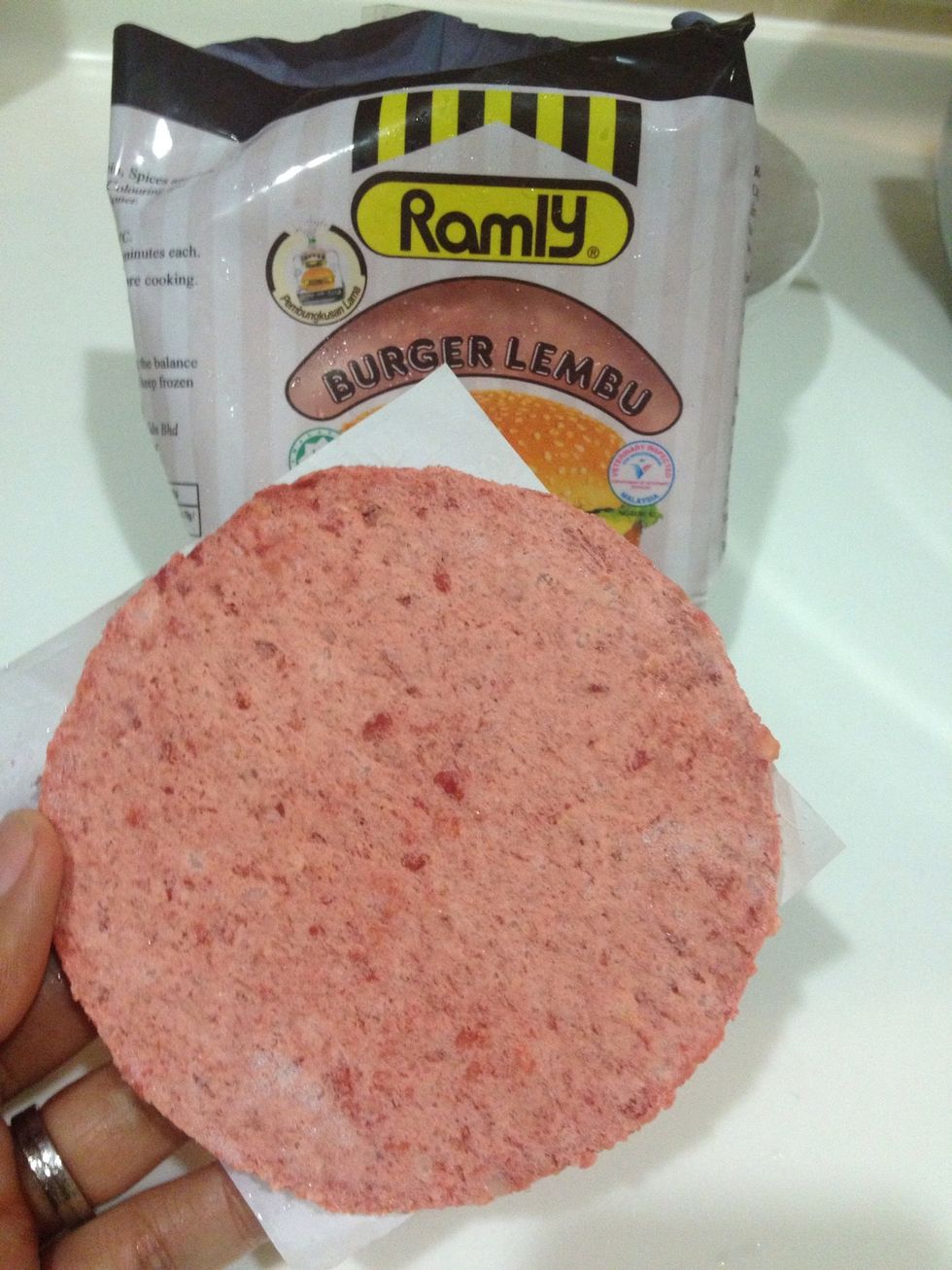 It look like this. Of cos you can always use minced beef.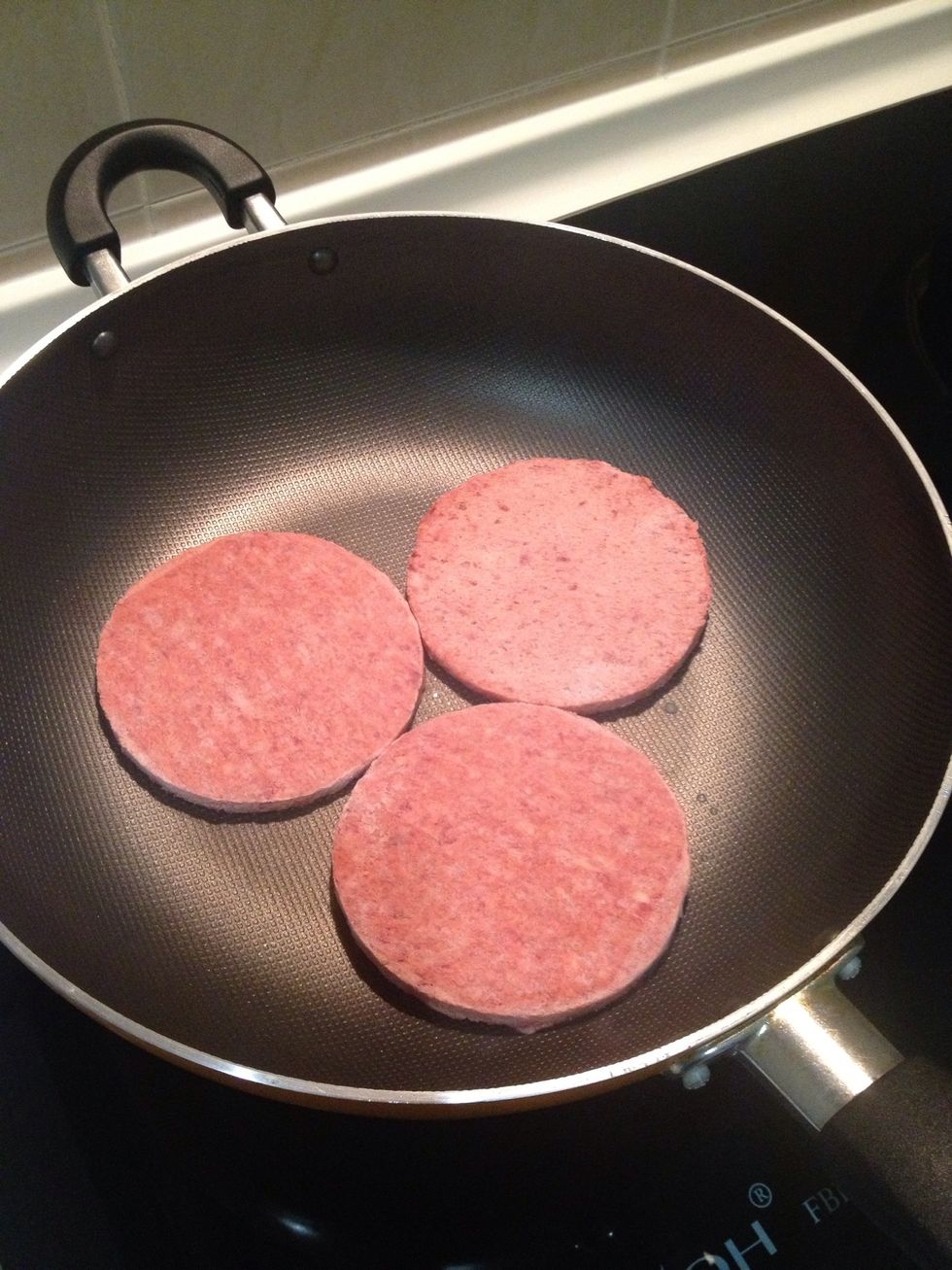 Place 3 patty on a heat up pan.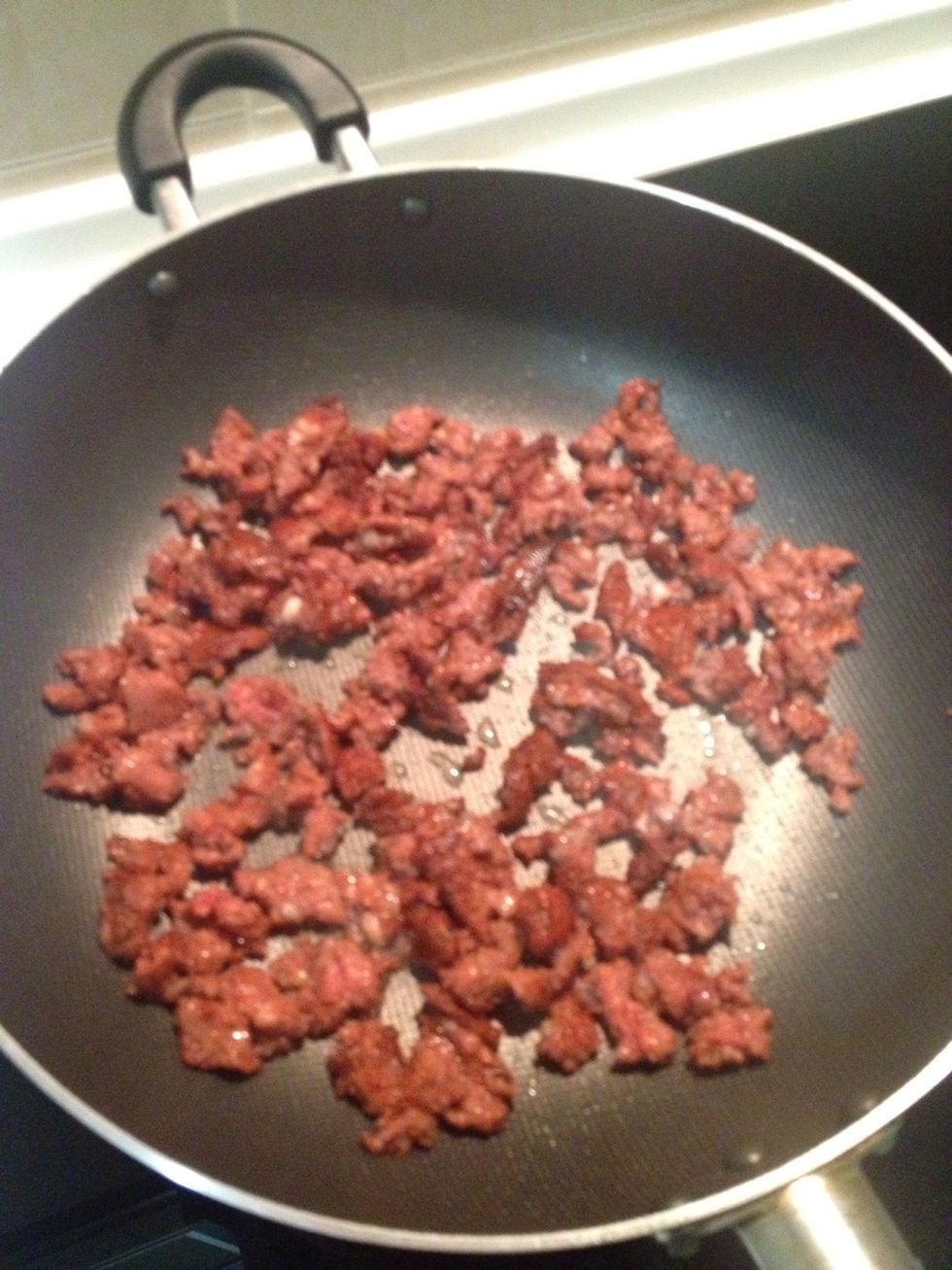 Use fork to separate as small as you can. Sorry for the blurry picture. I wish I have another pair of hand 👐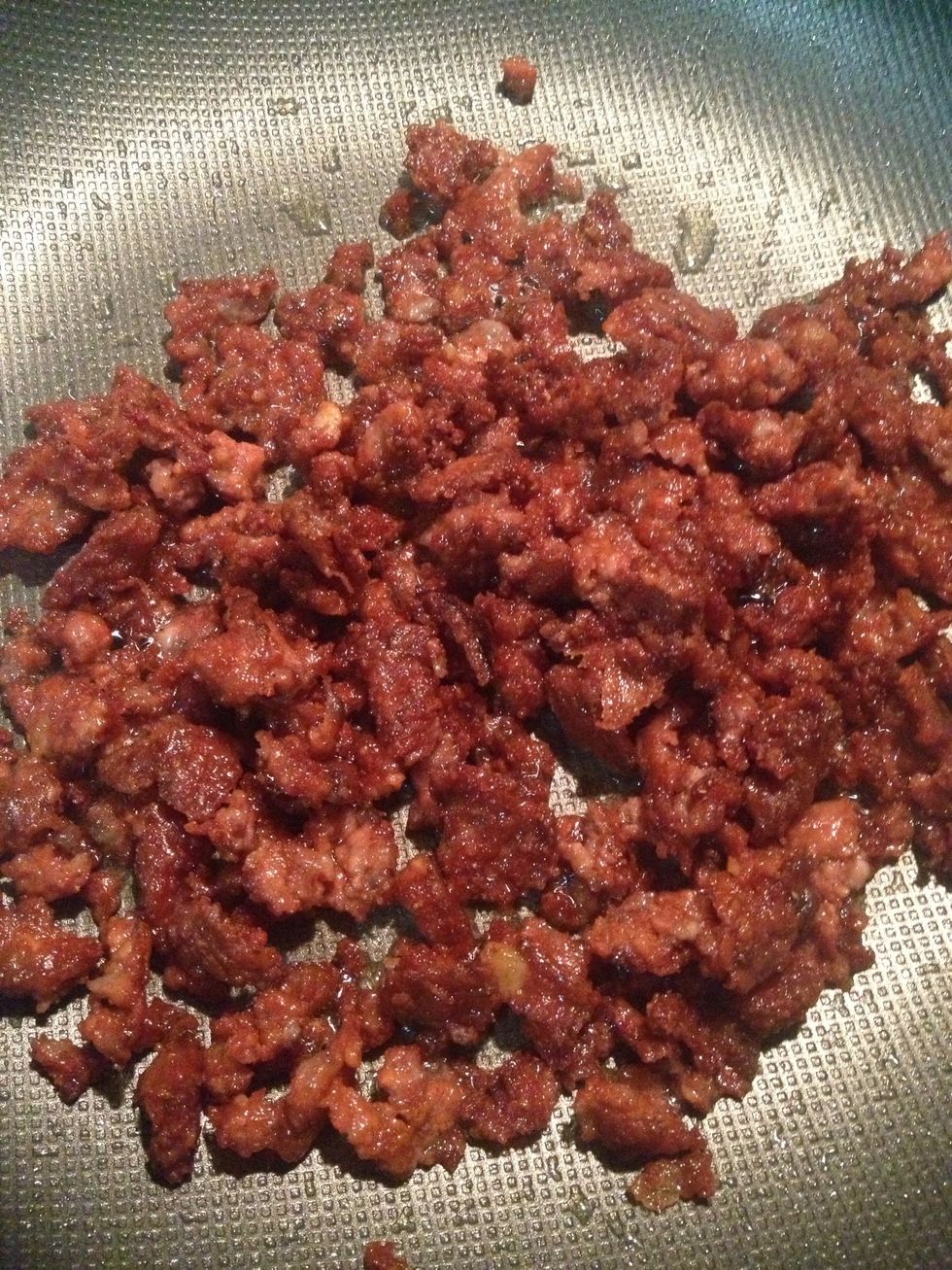 Keep frying the meat on medium heat until all nicely brown.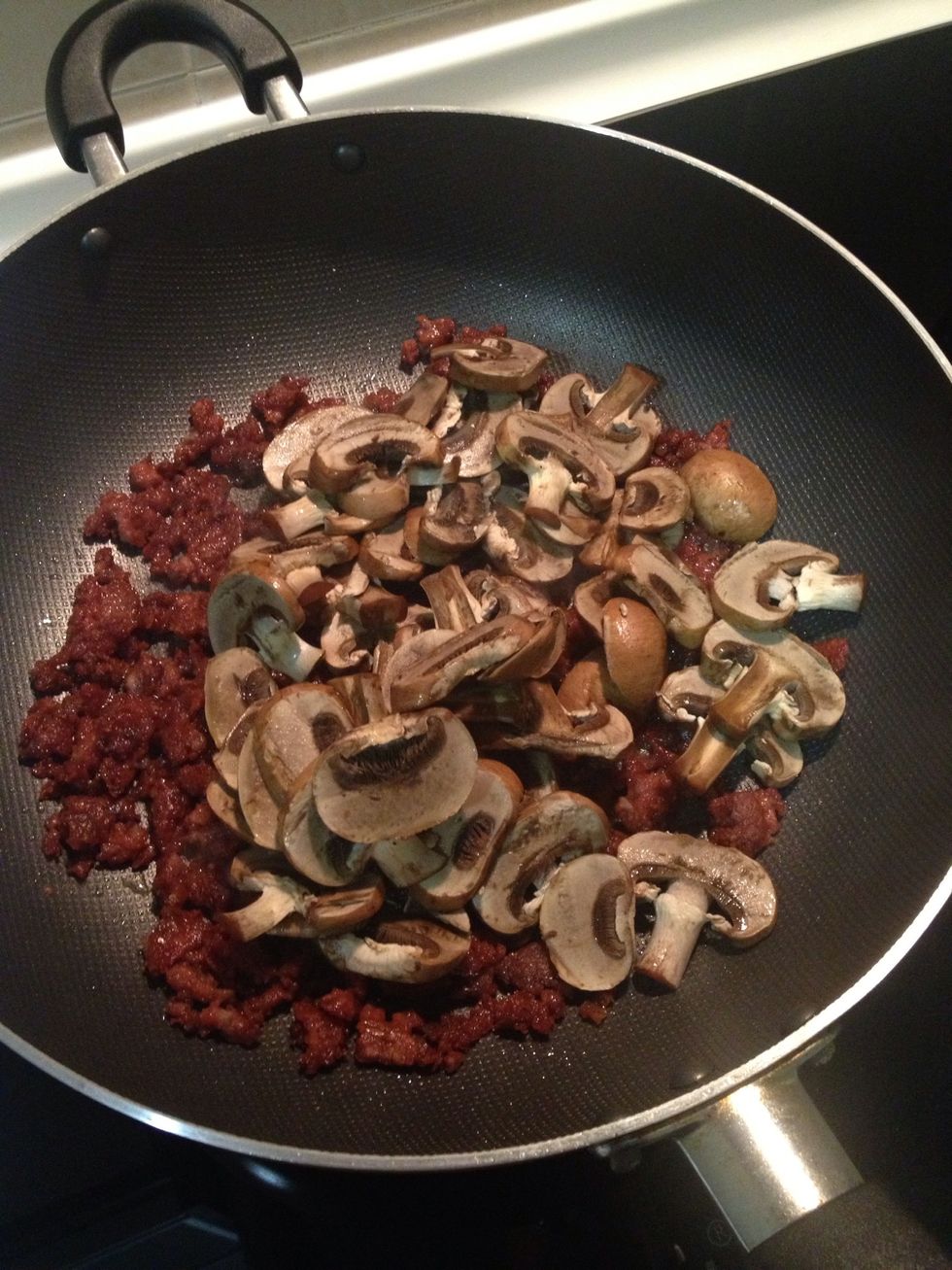 Add the mushroom.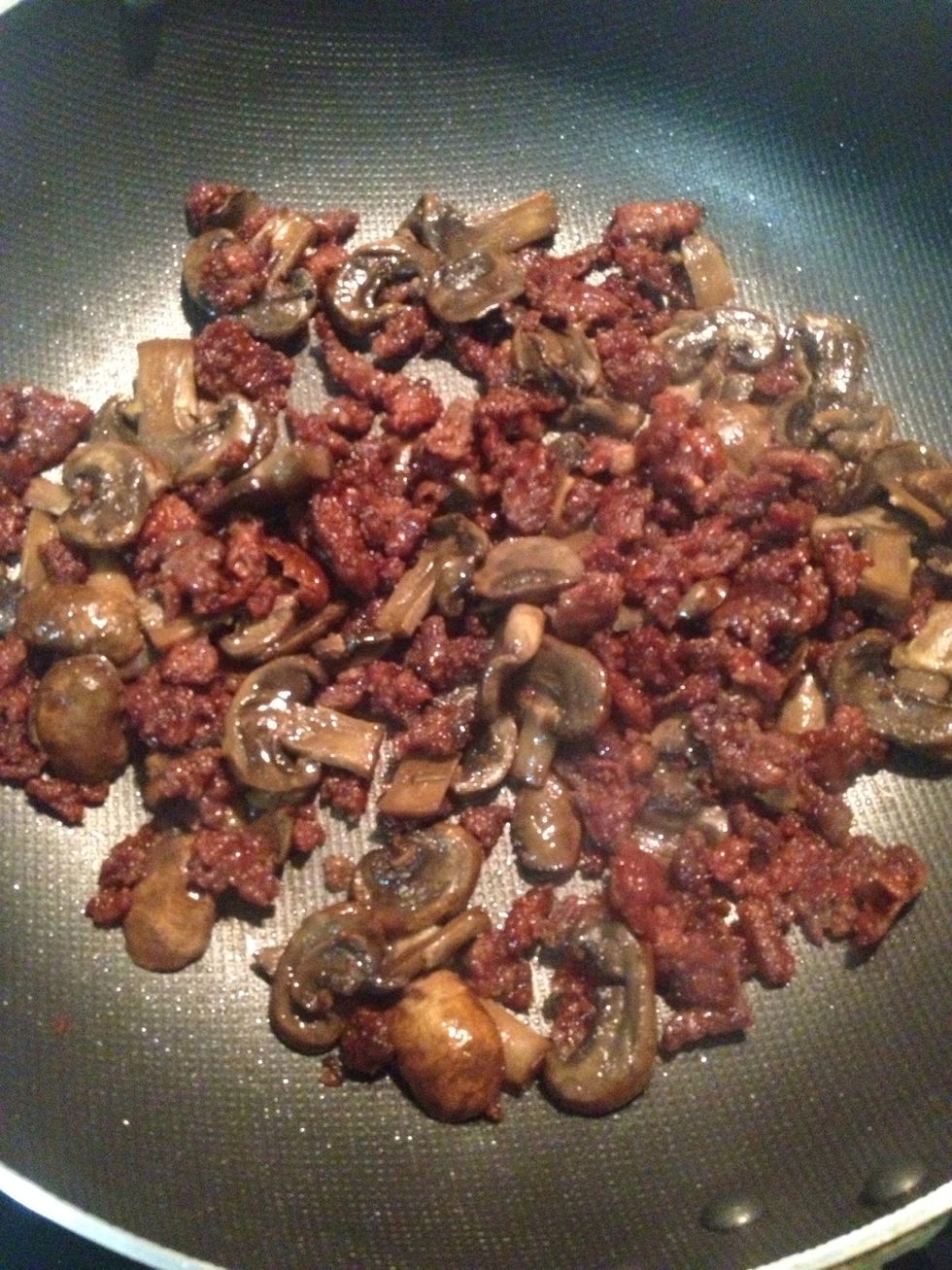 Once the mushroom soften..
Add the onions and carrots in.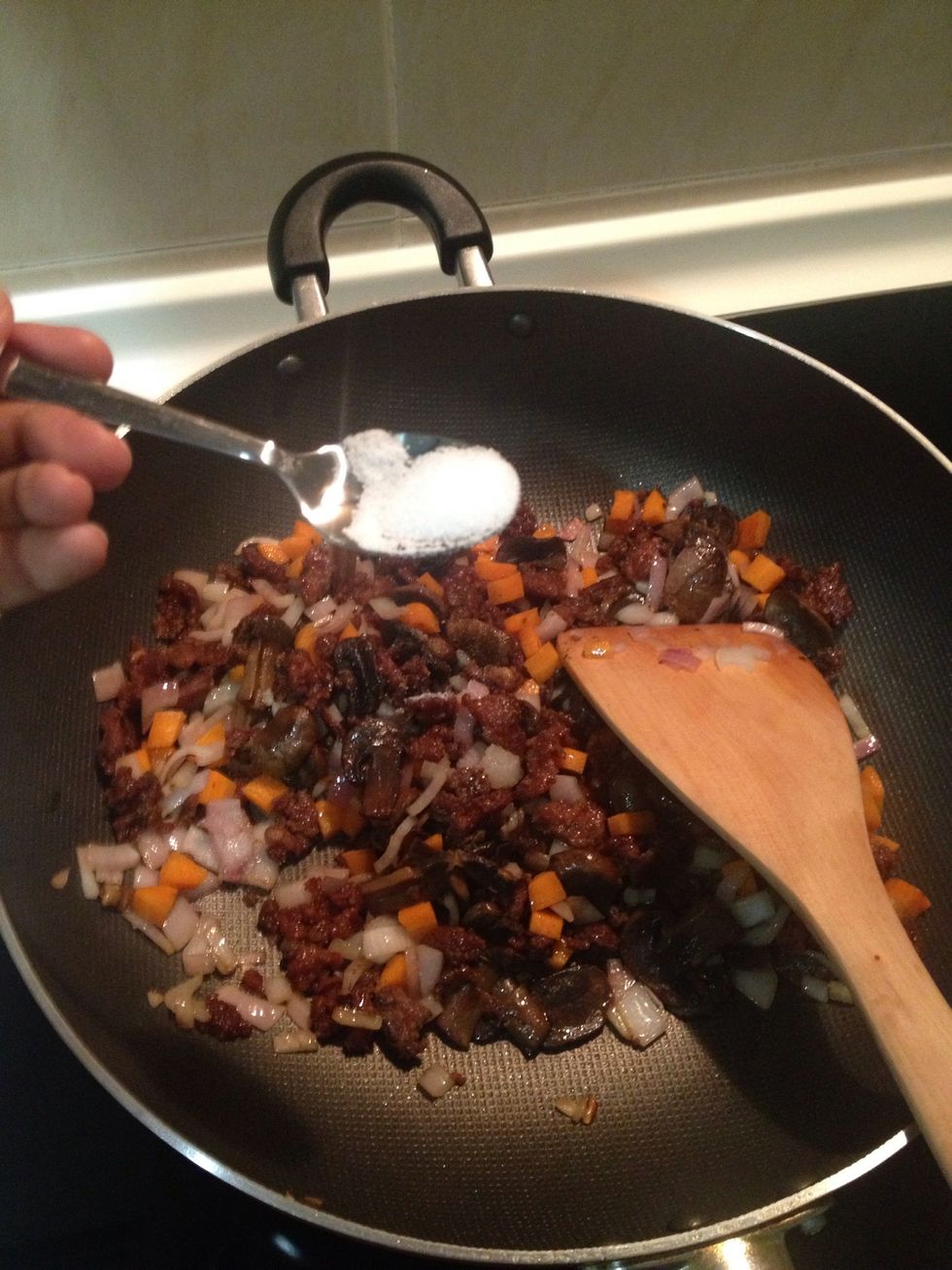 Add 1/2 teaspoon of salt.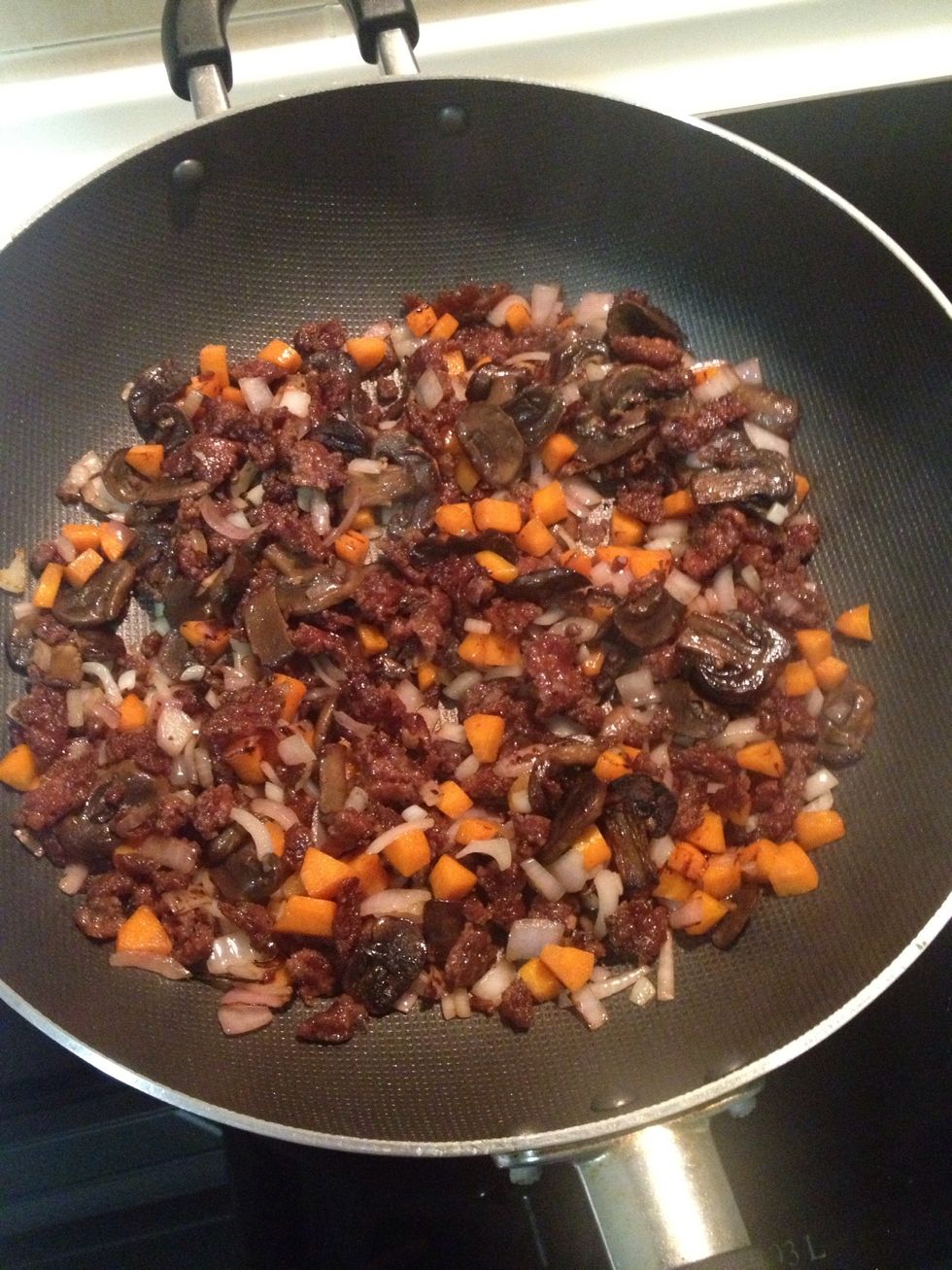 Cook until onion soften..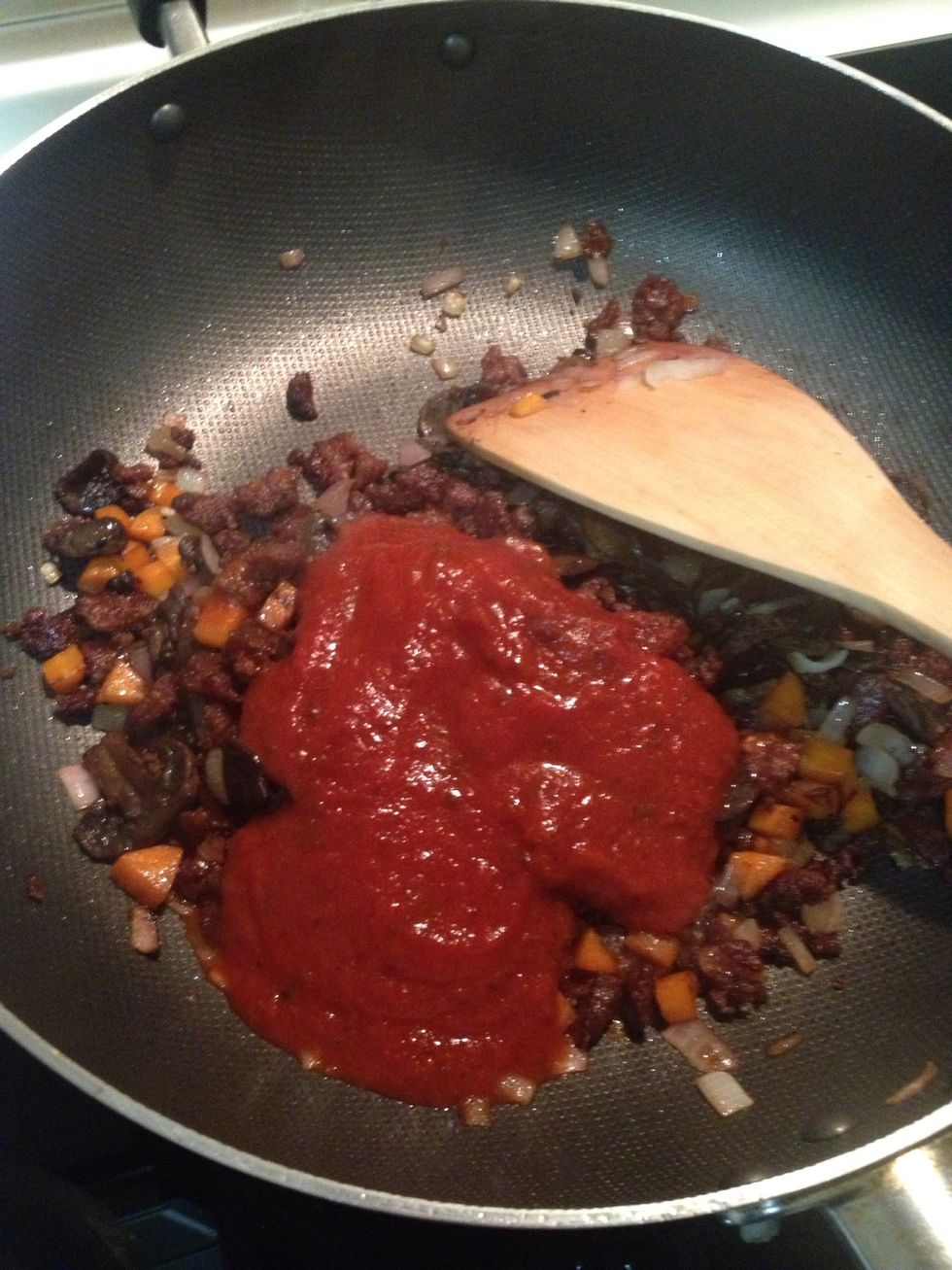 Add the tomato paste.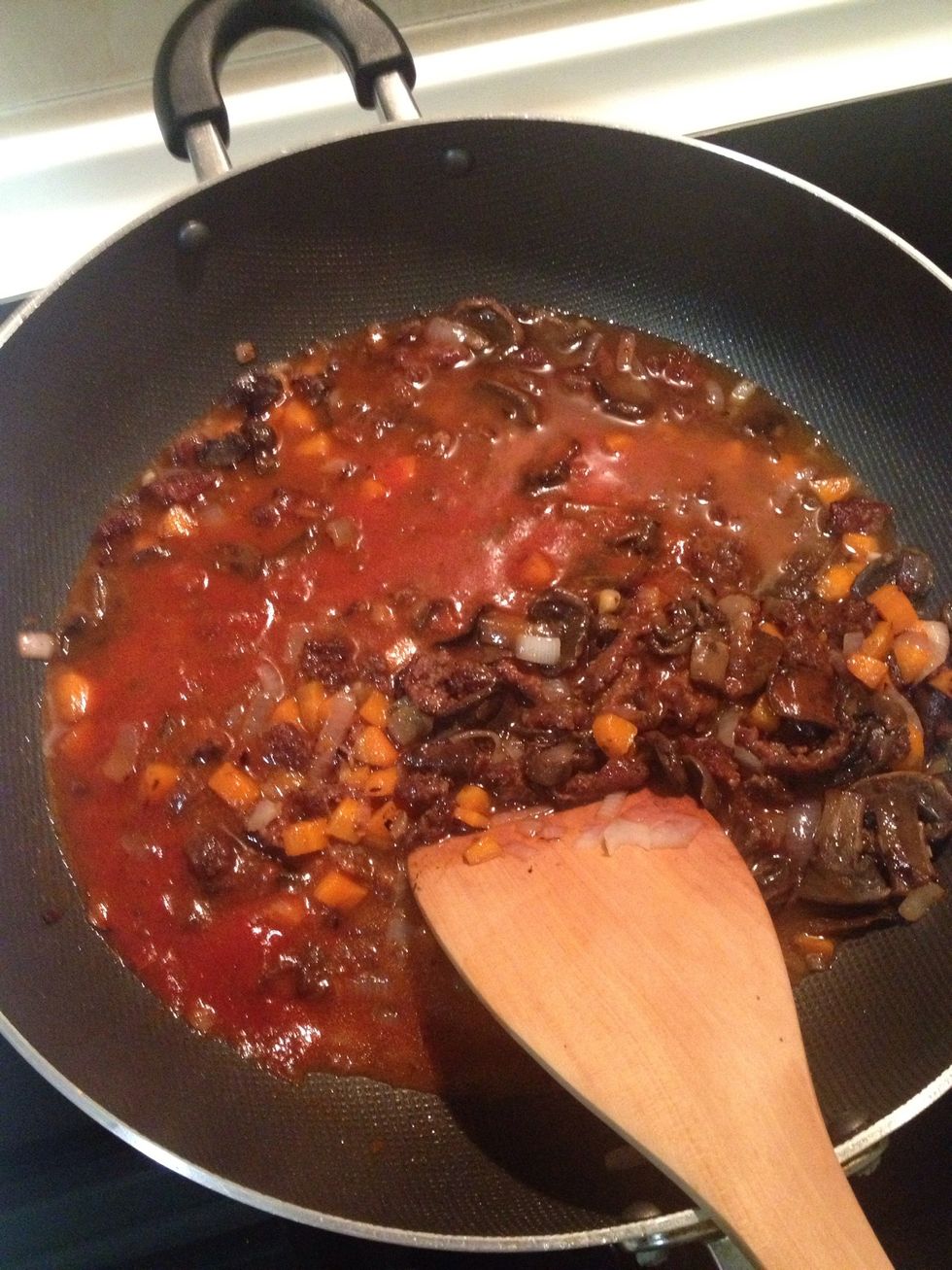 And pour a cup of water. U can use either chicken or beef stock. But I'm out so I go with water.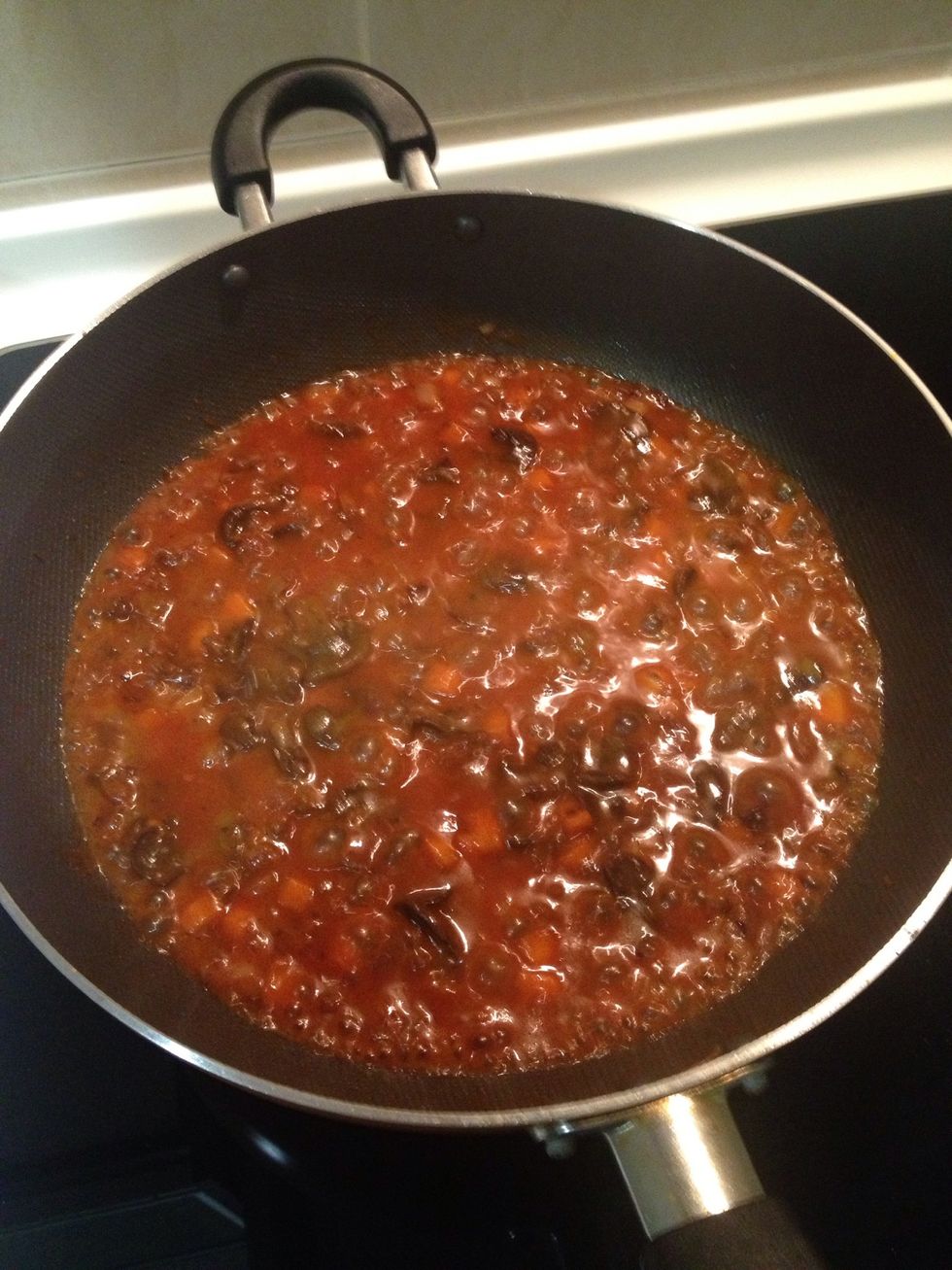 When it start simmer..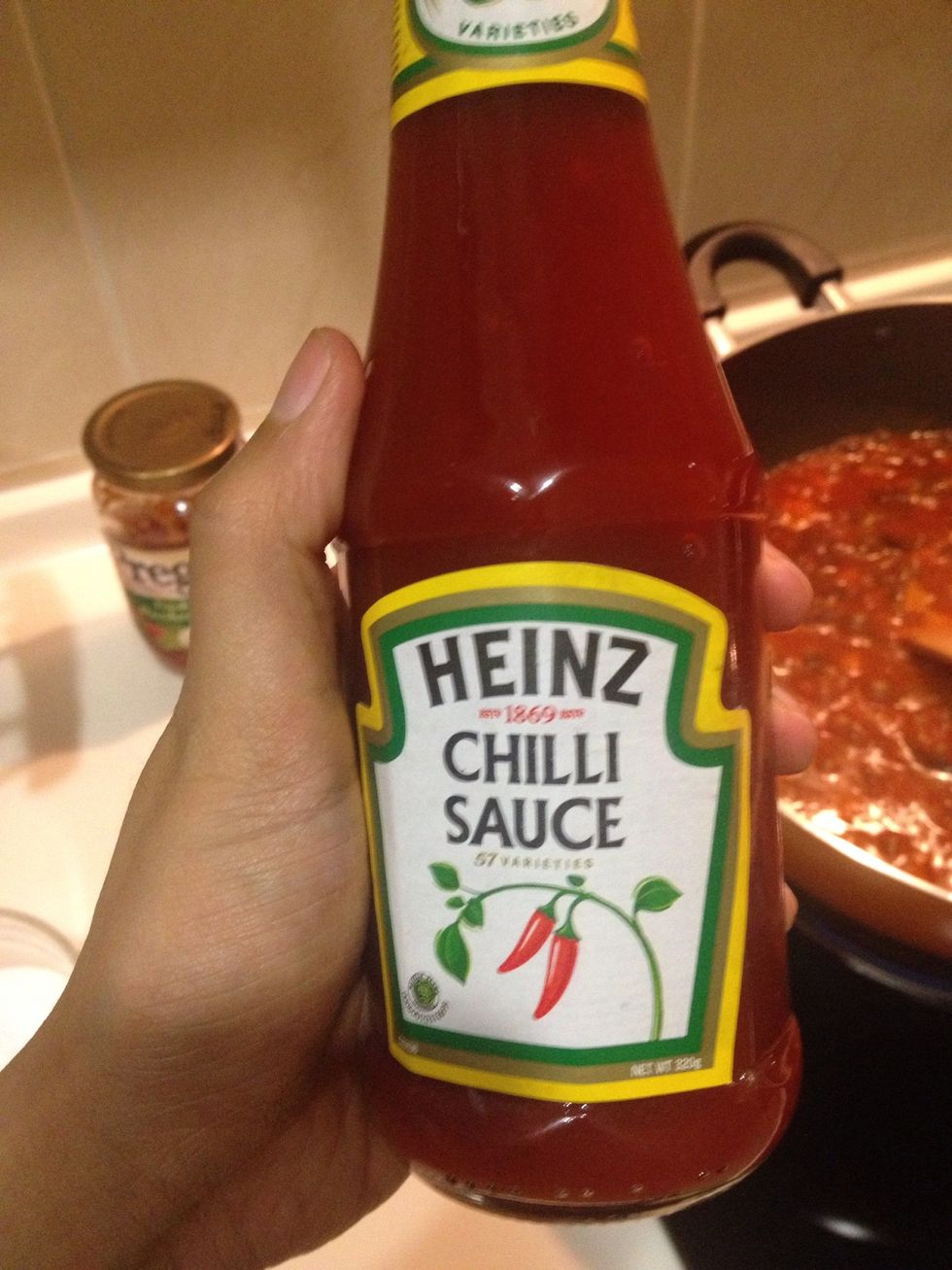 The secret ingredient for the spicyness.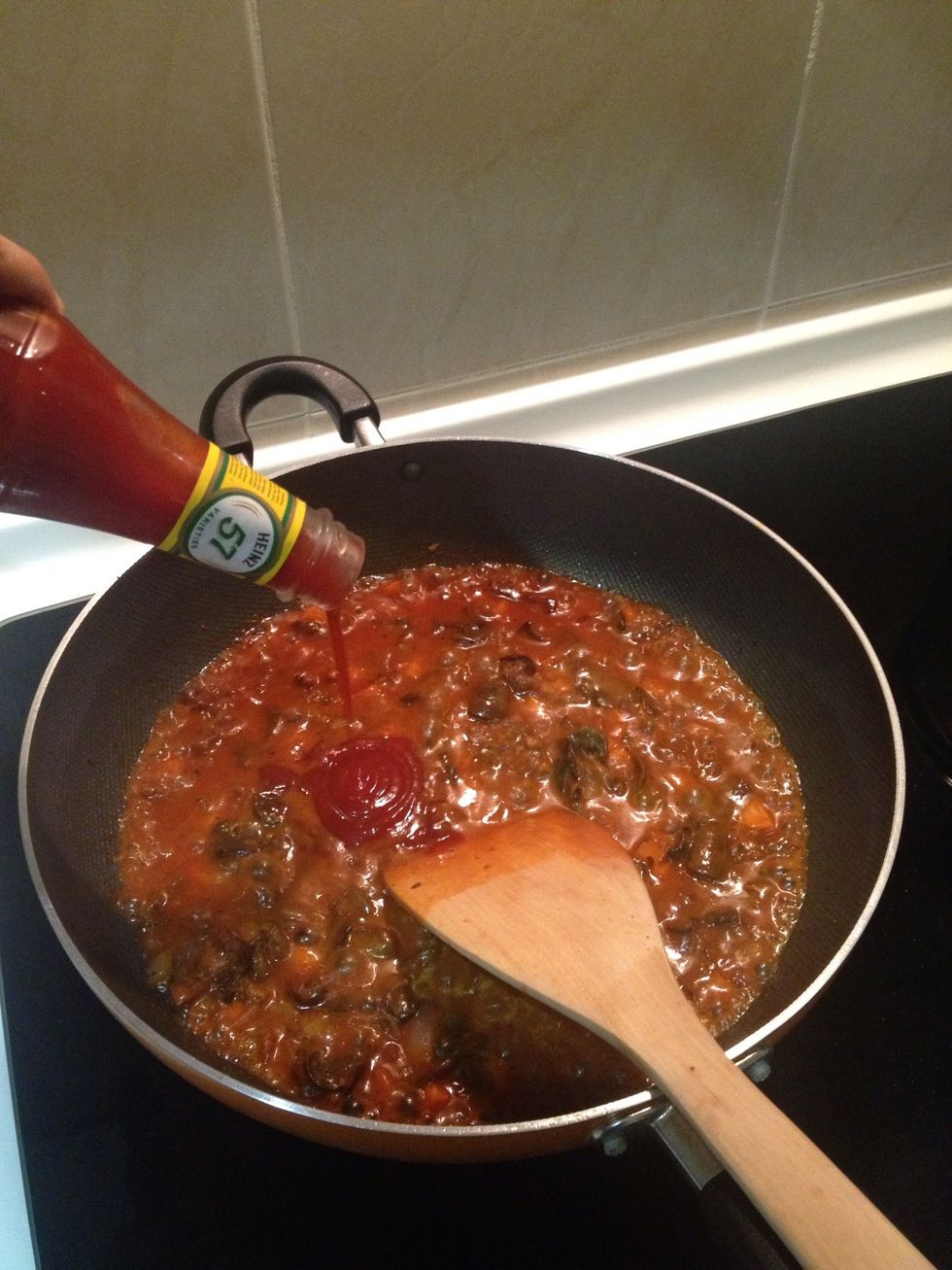 Add the chili sauce and taste accordingly. And add some salt and pepper as per your taste.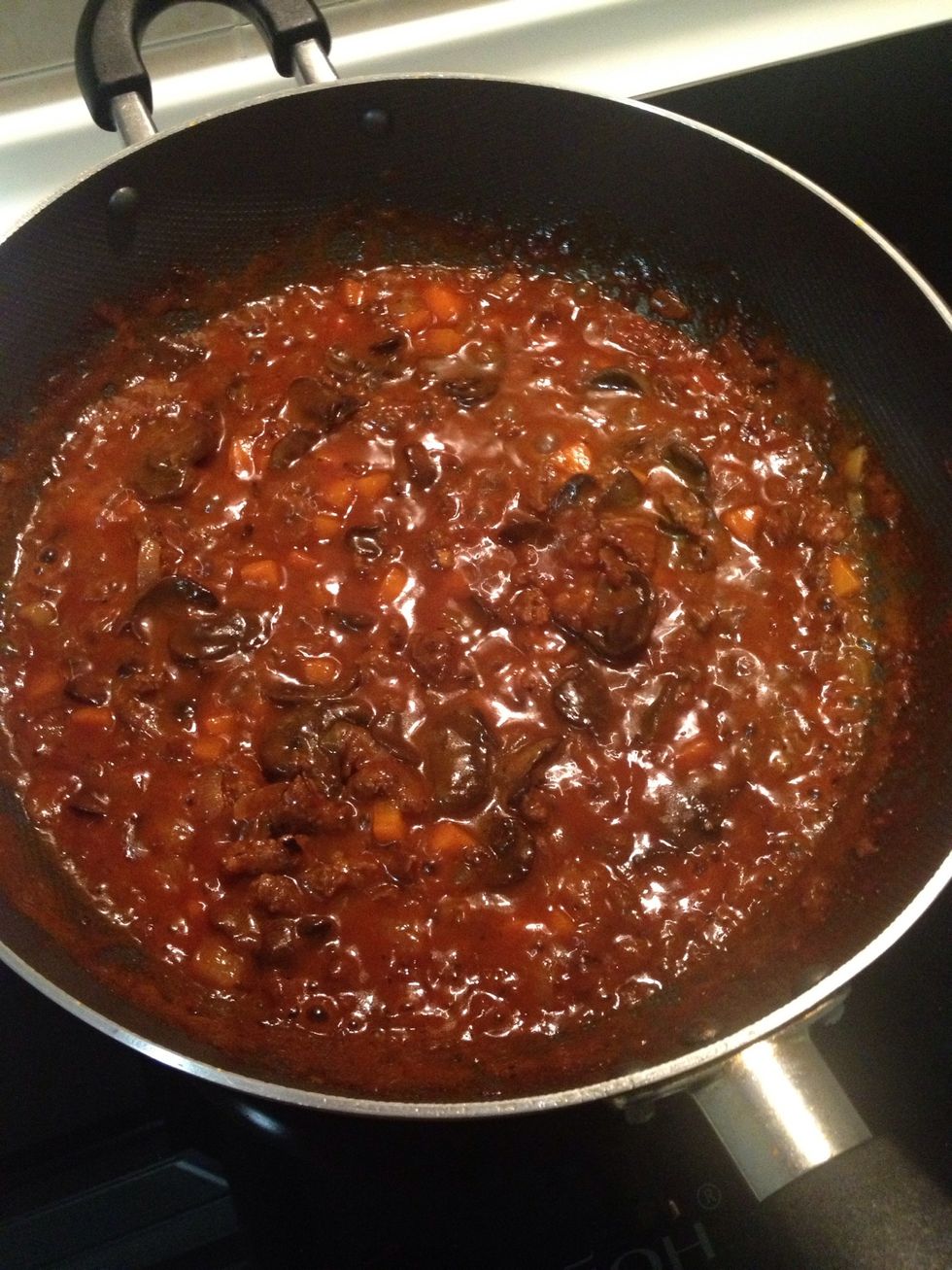 Let it simmer until the sauce thicken up and is ready.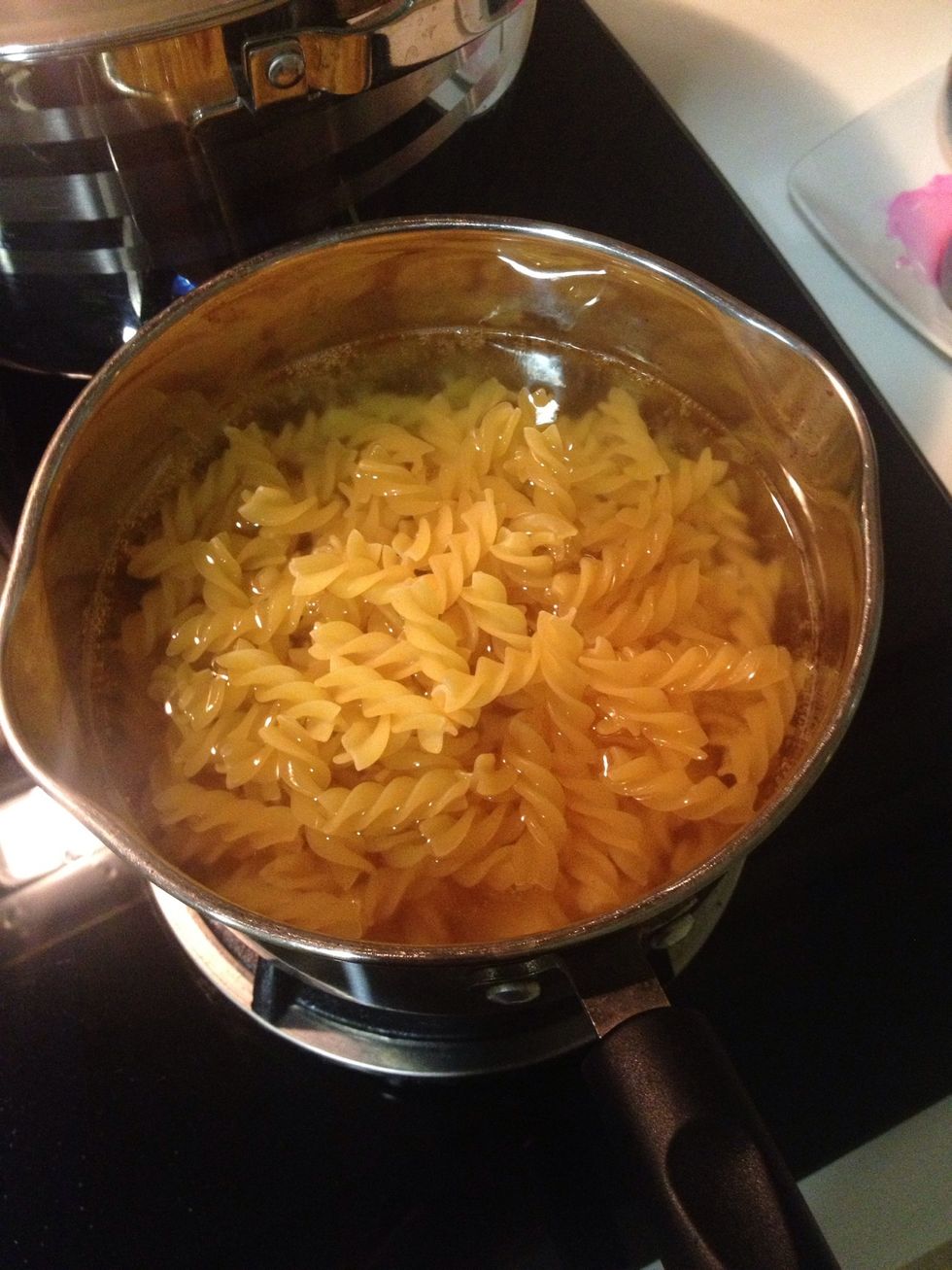 Bring a pot of water to boil. Once the water start boiling, pour your preference pasta. I go with fusilli since I have half a pack leftover.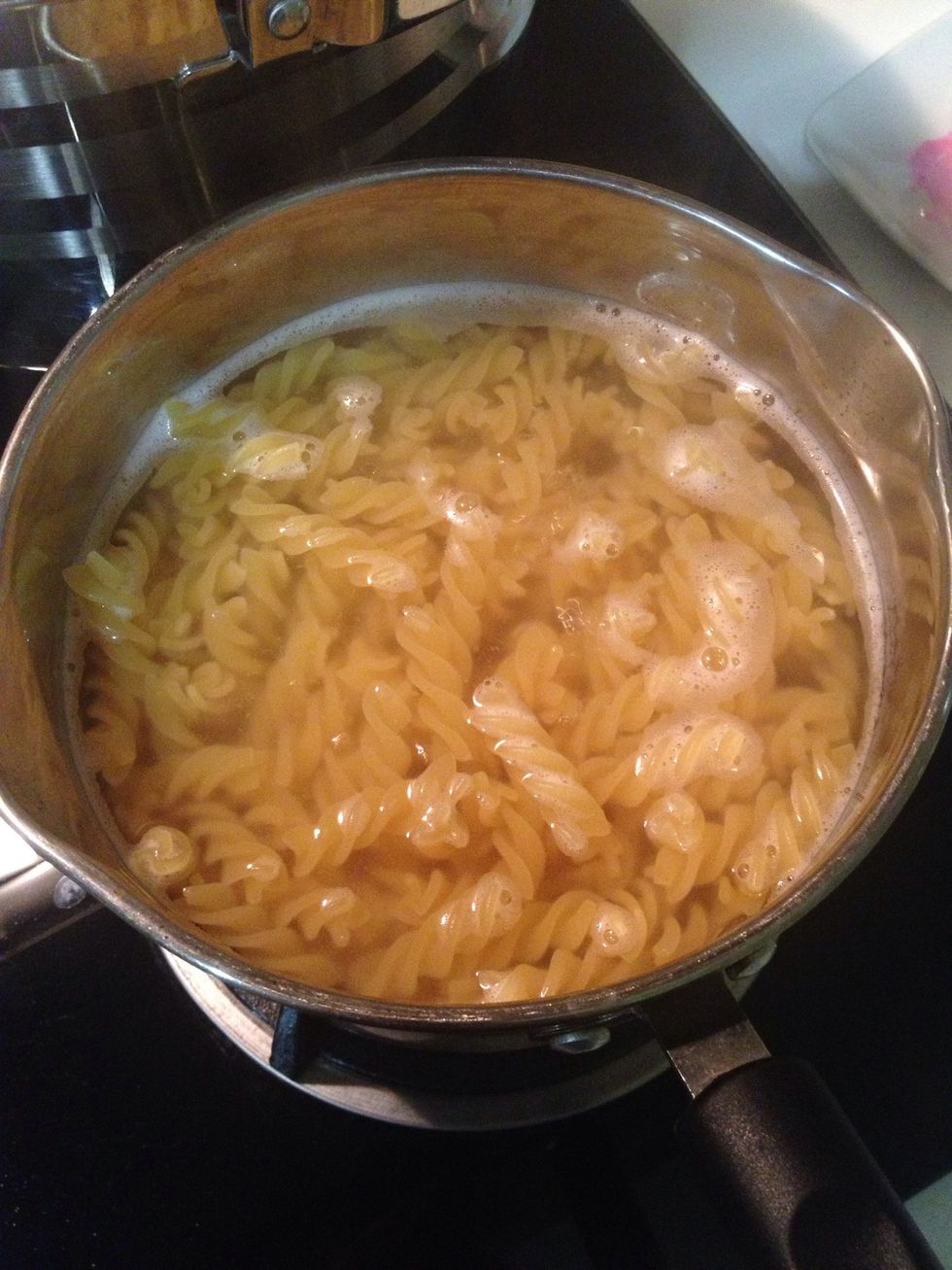 Add a teaspoon of salt.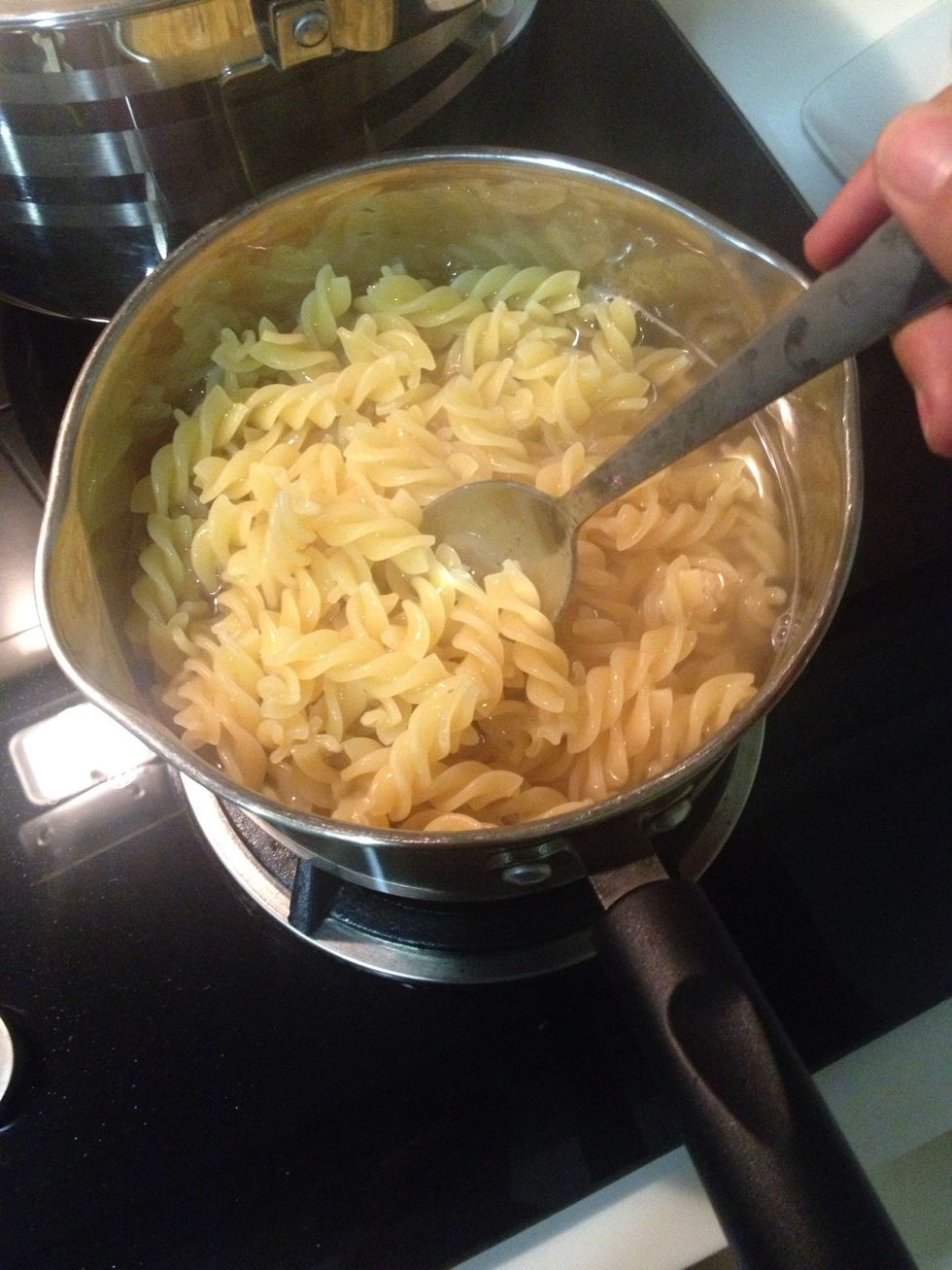 Remember to stir your pasta occasionally.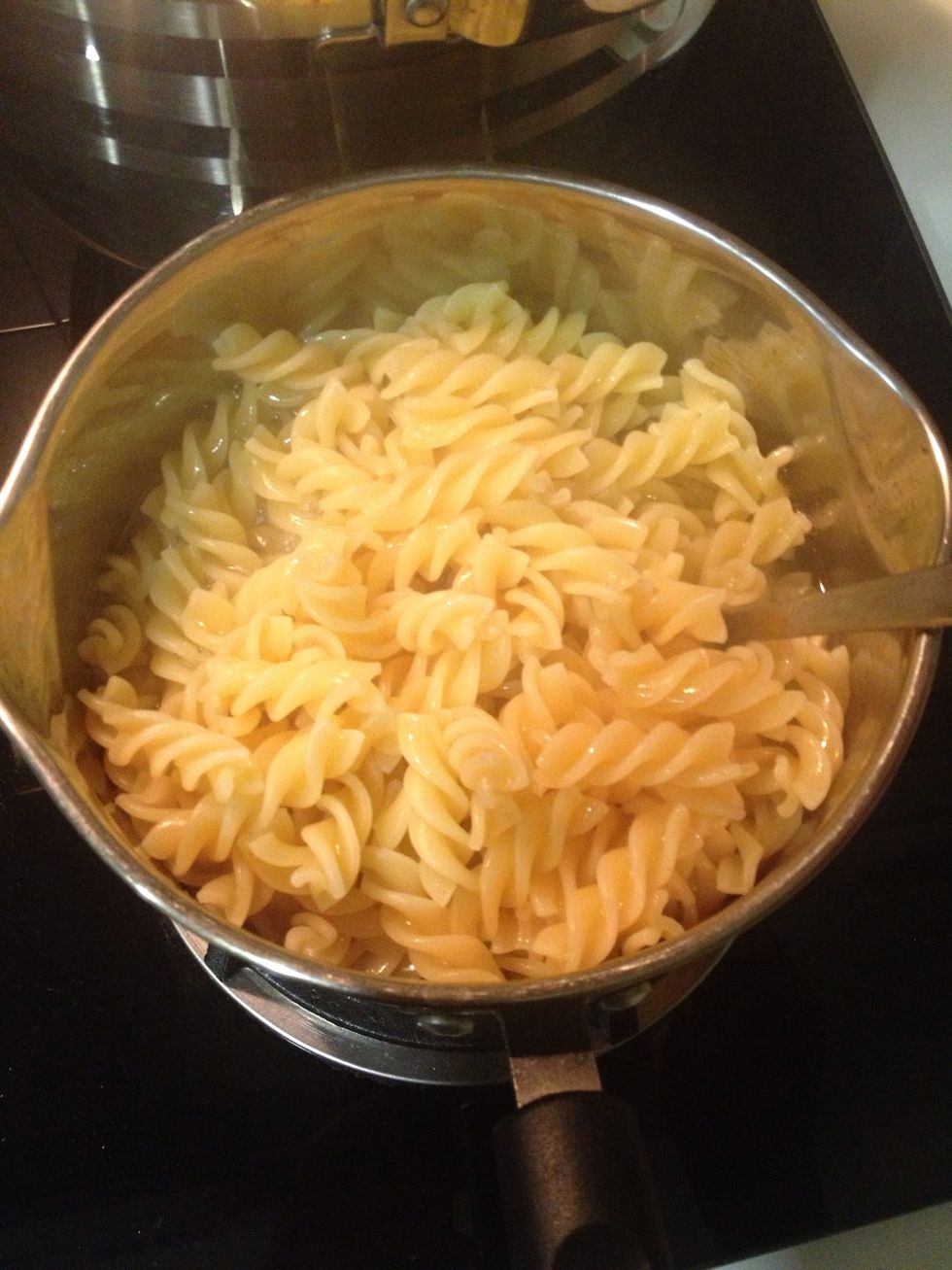 Check your pasta again. And it seems ready.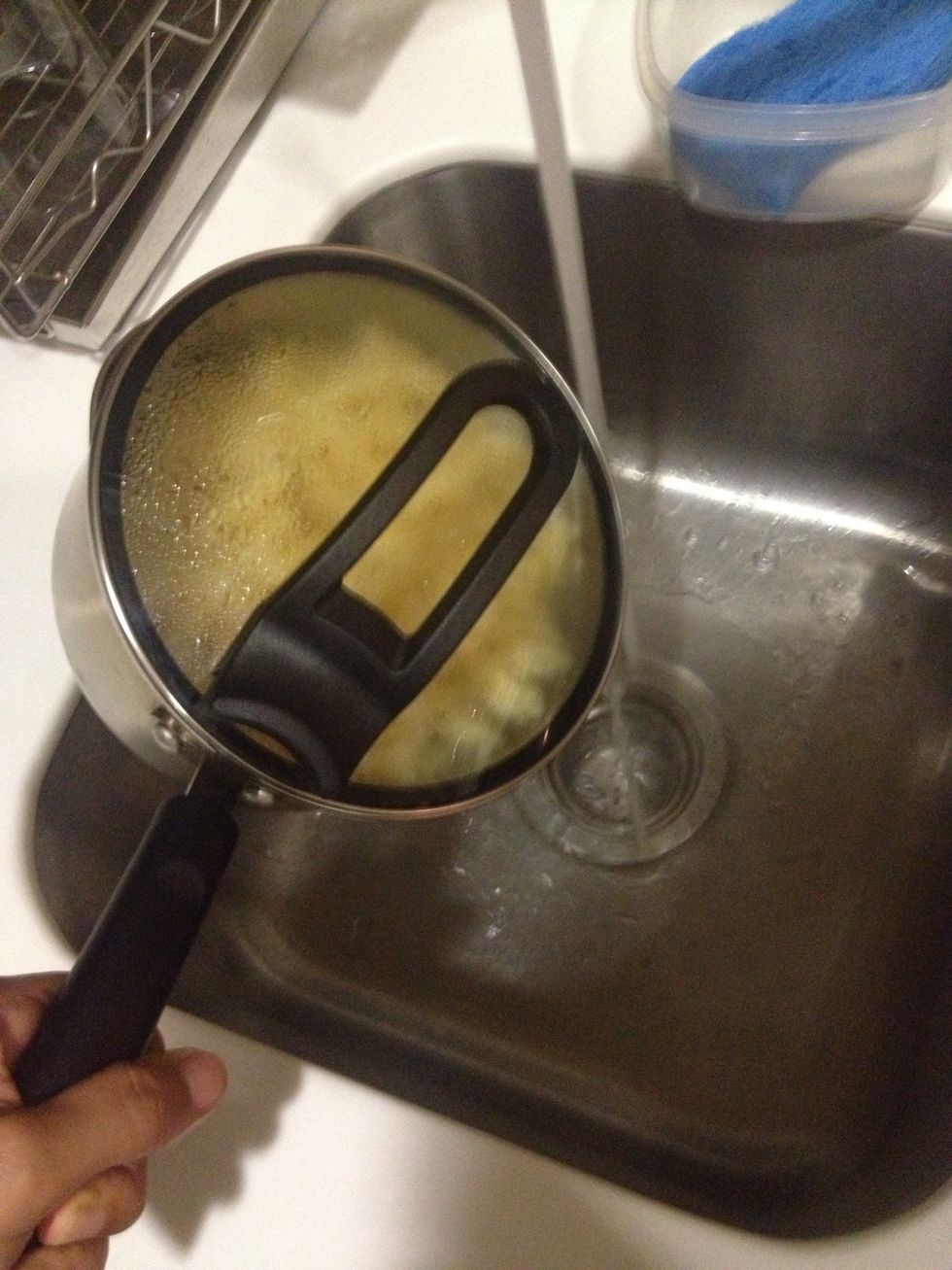 Discard the water, make sure you have your tab running while pouring. I love this pot 😍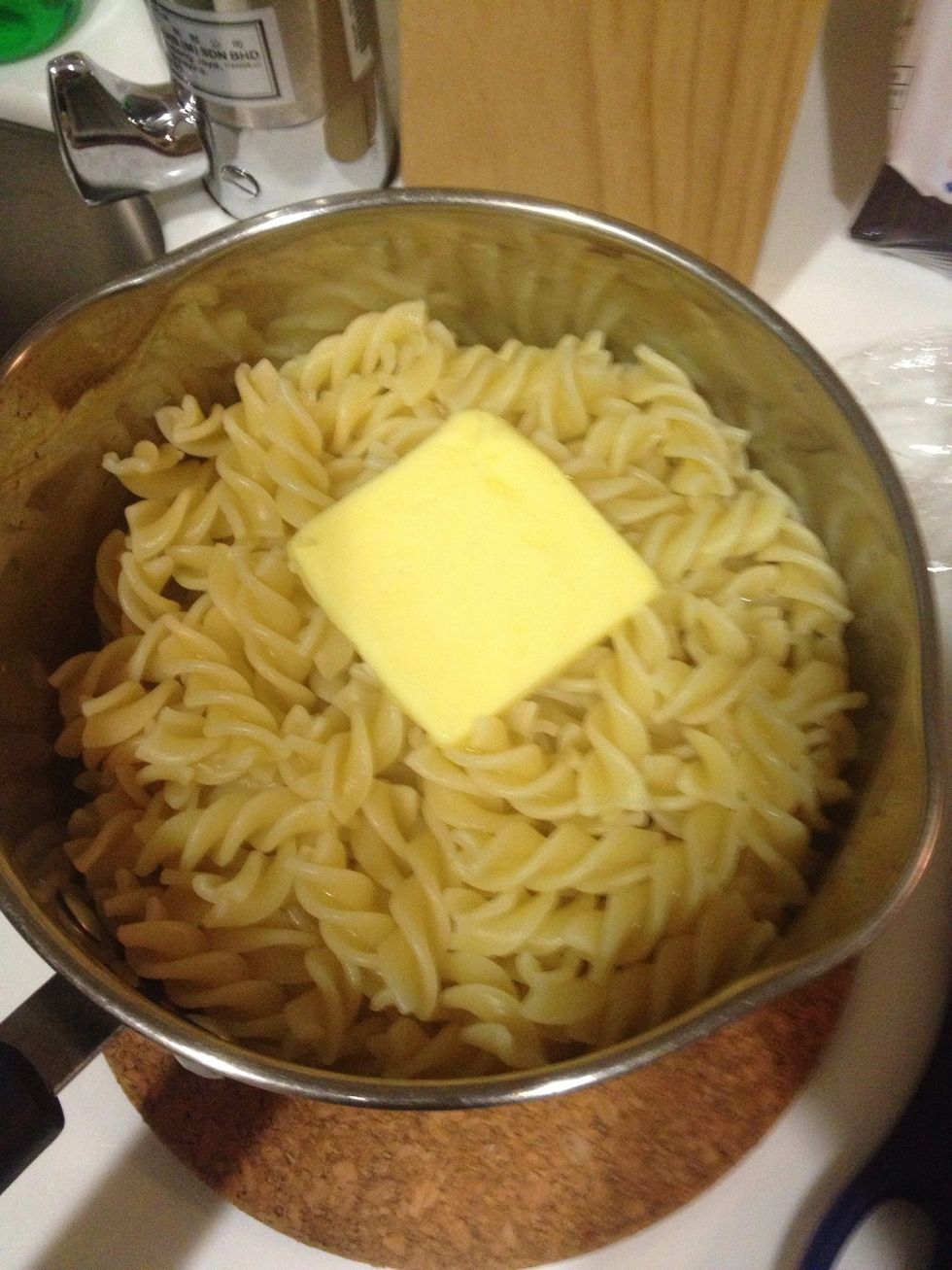 Add salted butter or you can drizzle some olive oil to prevent it sticking.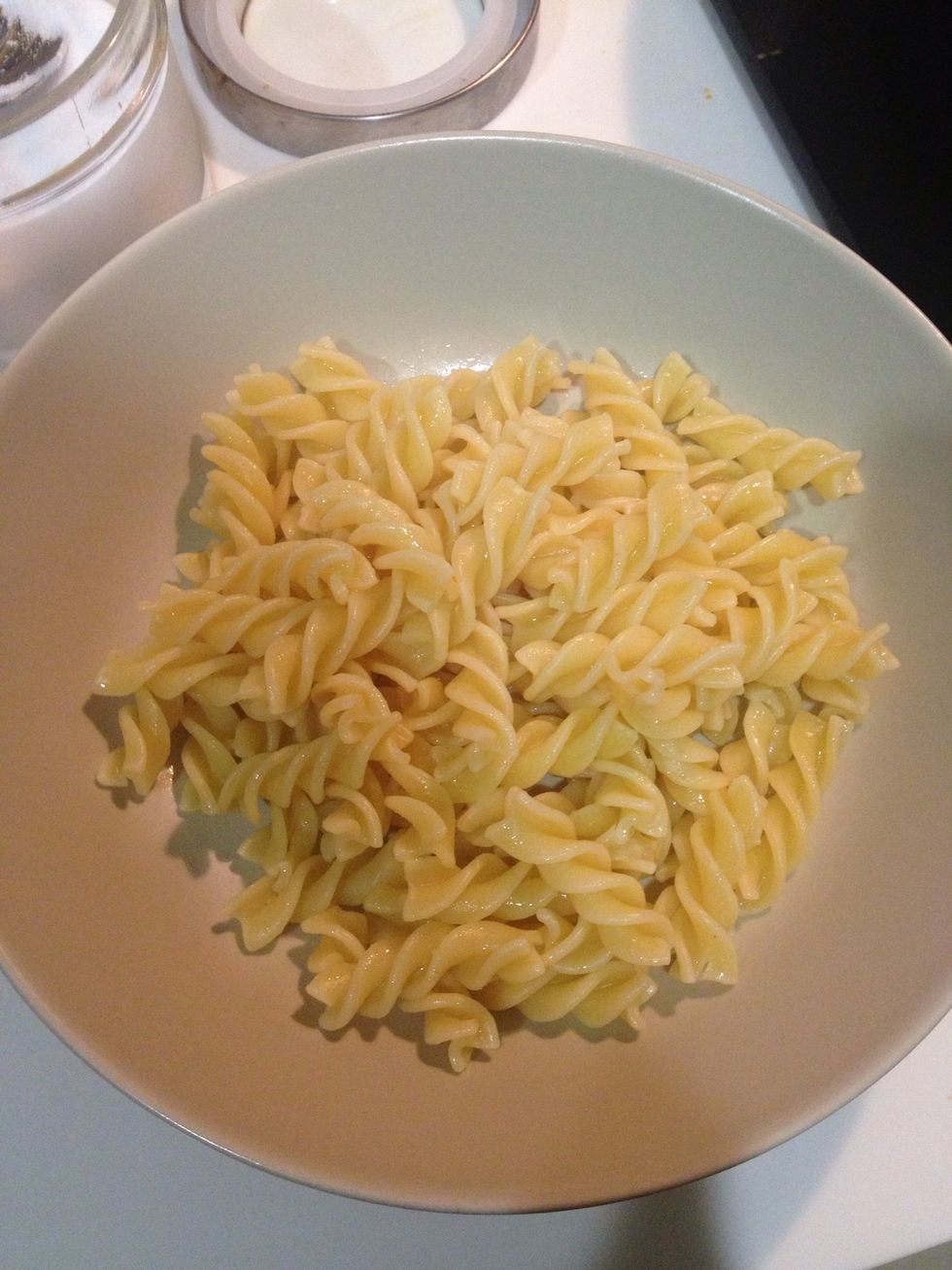 Take as much as you want for yourself on a serving plate.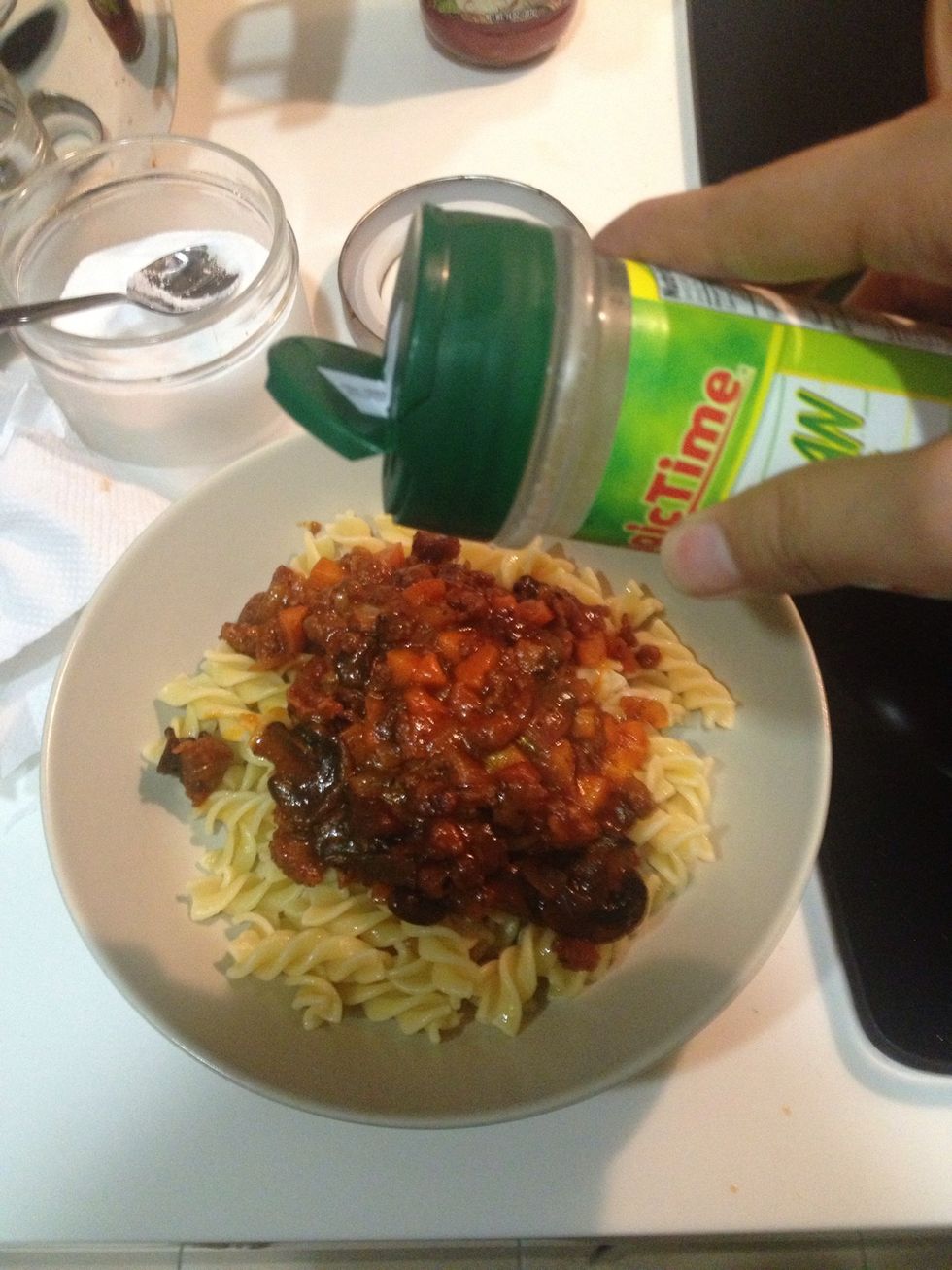 Place some of the sauce on top and sprinkle some Parmesan.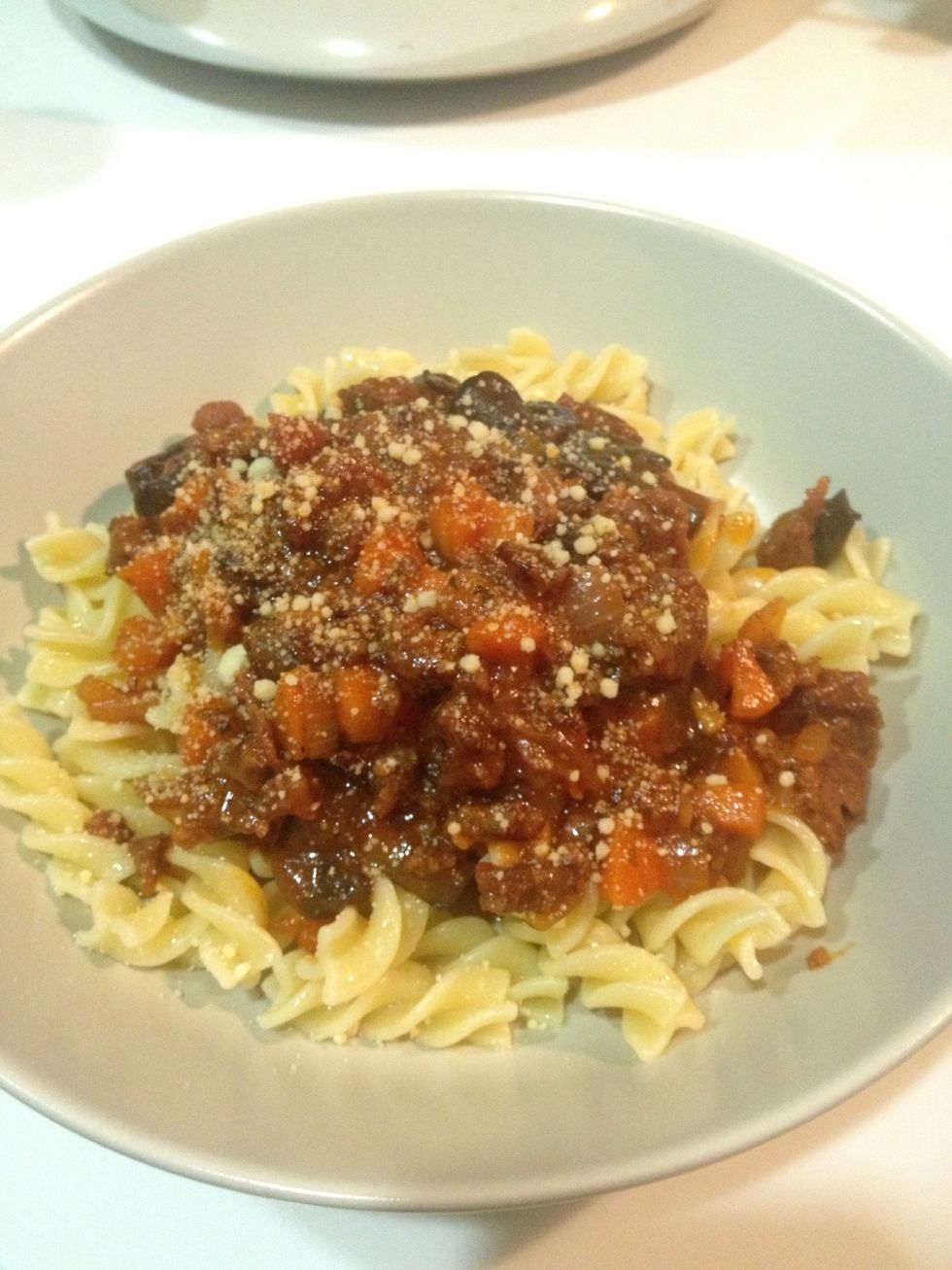 Ready to serve. Enjoy! 😍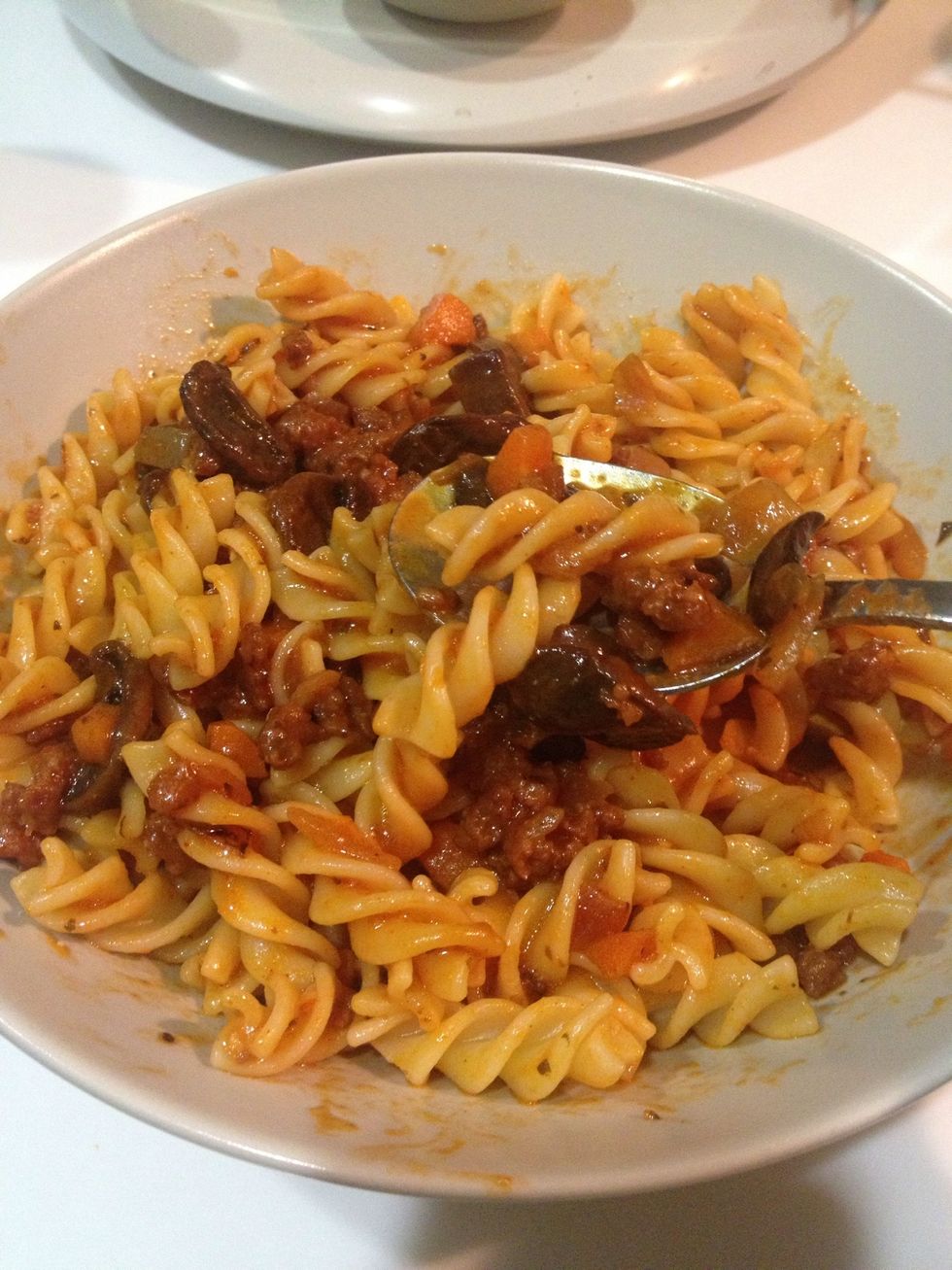 Mix it up and is eating time 😍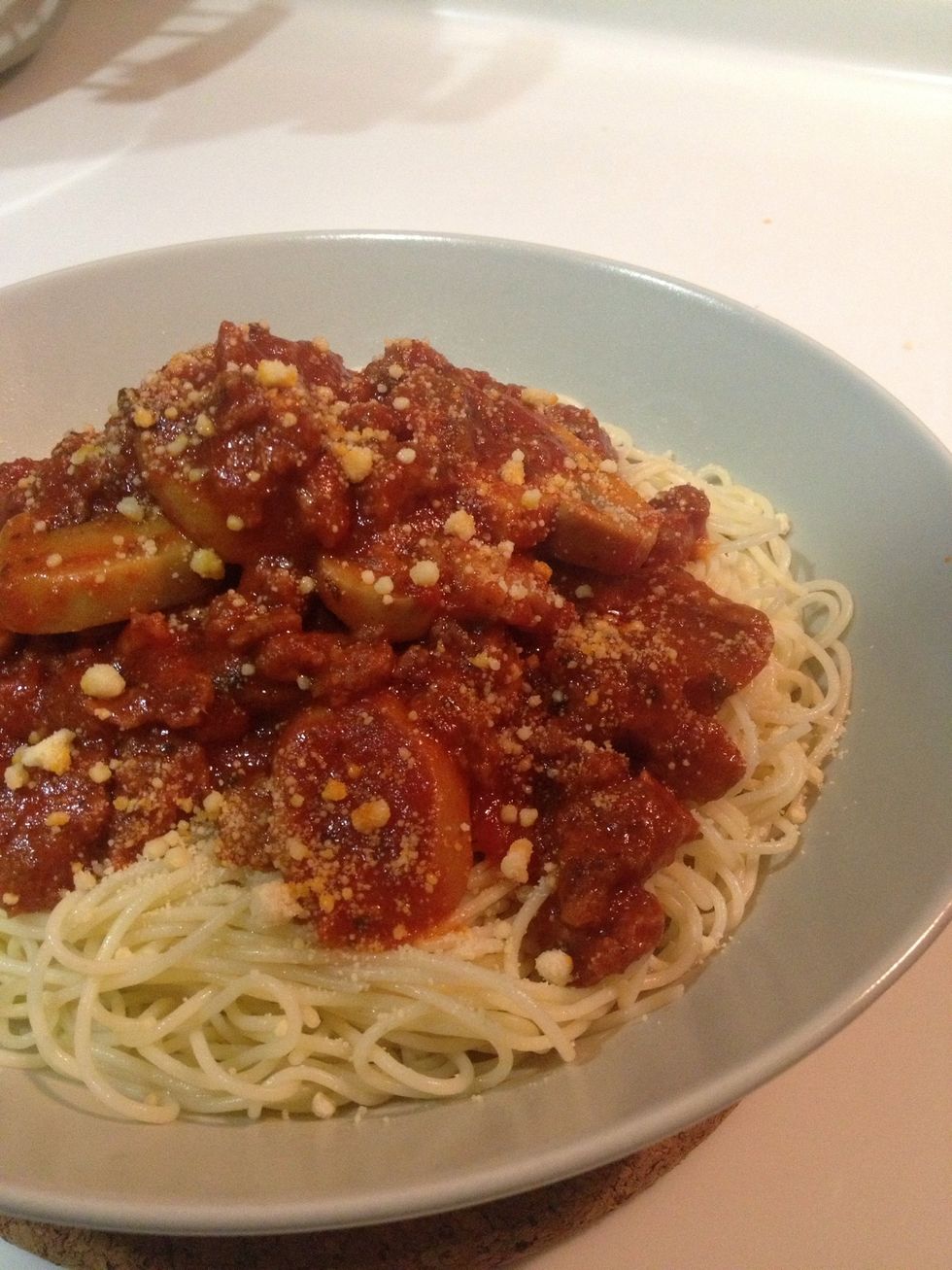 My hubby prefer spaghetti and this is his portion. 😍
3.0c Beef patty or minced beef
1.0bnch Mushroom
1.0 Carrot
2.0 Onion
1.0c Fusilli
1.0Tbsp Salted butter
5.0Tbsp Tomato paste
3.0Tbsp Heinz chili sauce
2.0tsp Salt
1.0tsp Pepper
1.0c Water