Cook Spicy and Greasy Rhode Island Calamari
29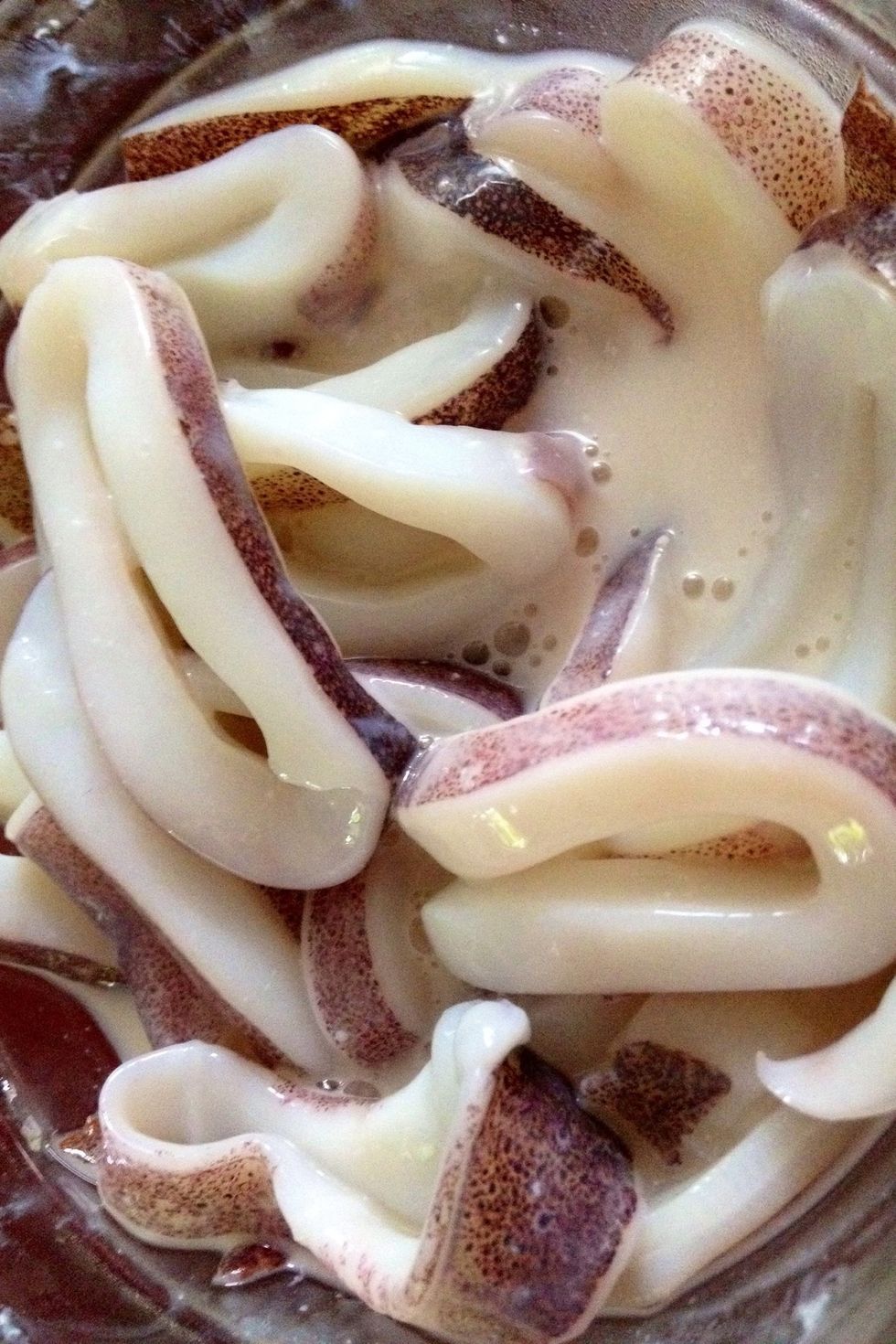 The squid can be prepared earlier. Cut squid bodies into 1/2″ rings and put in a colander set over a bowl; add whole tentacles. Or marinade in buttermilk.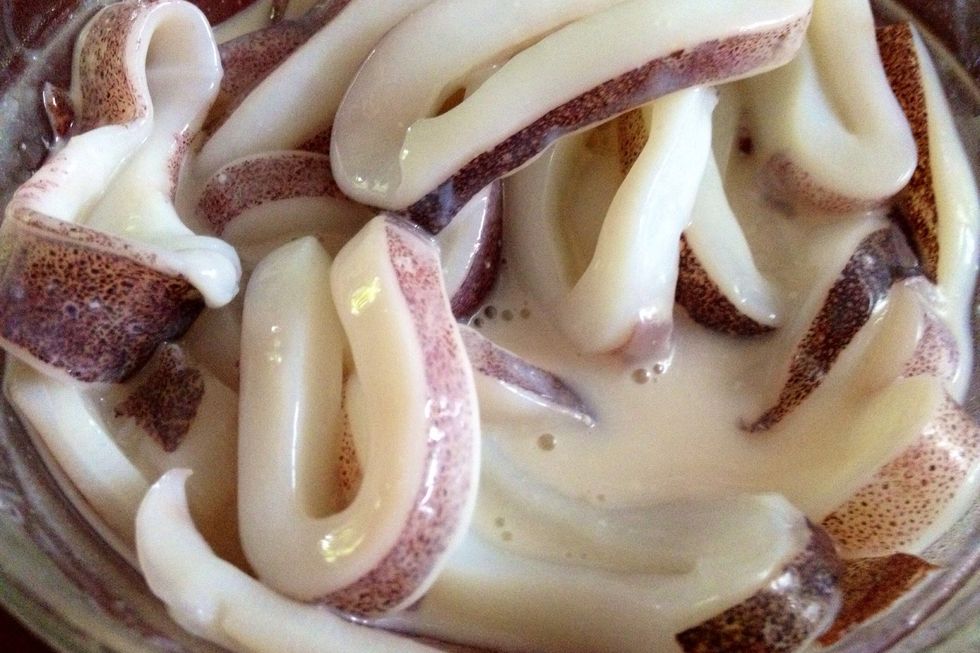 Then cover and refrigerate until ready to use (up to 6 hours). The fry mix can also be made early in the day.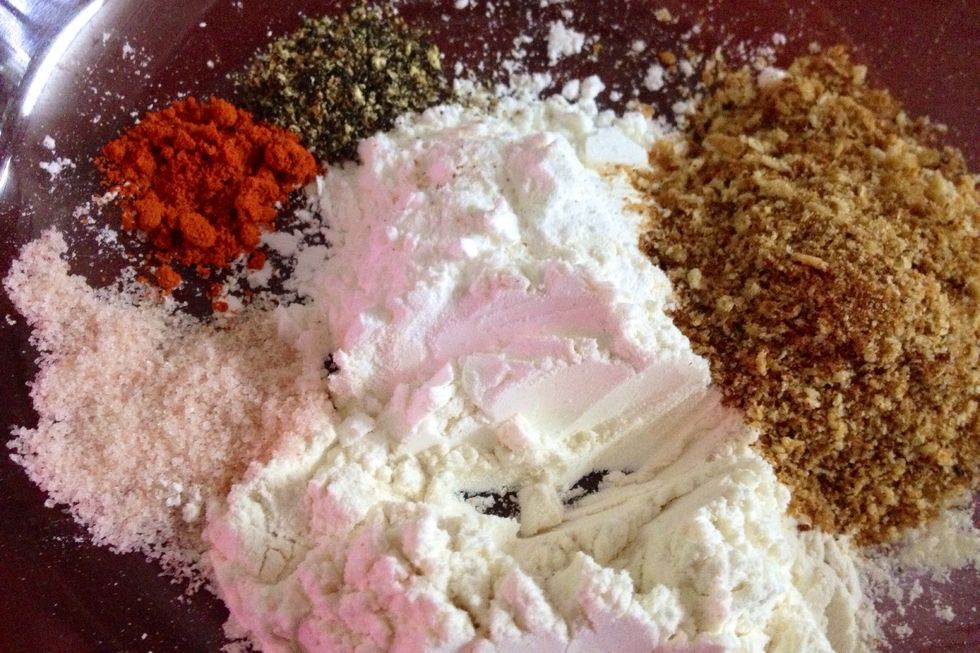 Combine cornstarch, flour, cornmeal, salt, and both peppers in a large bowl…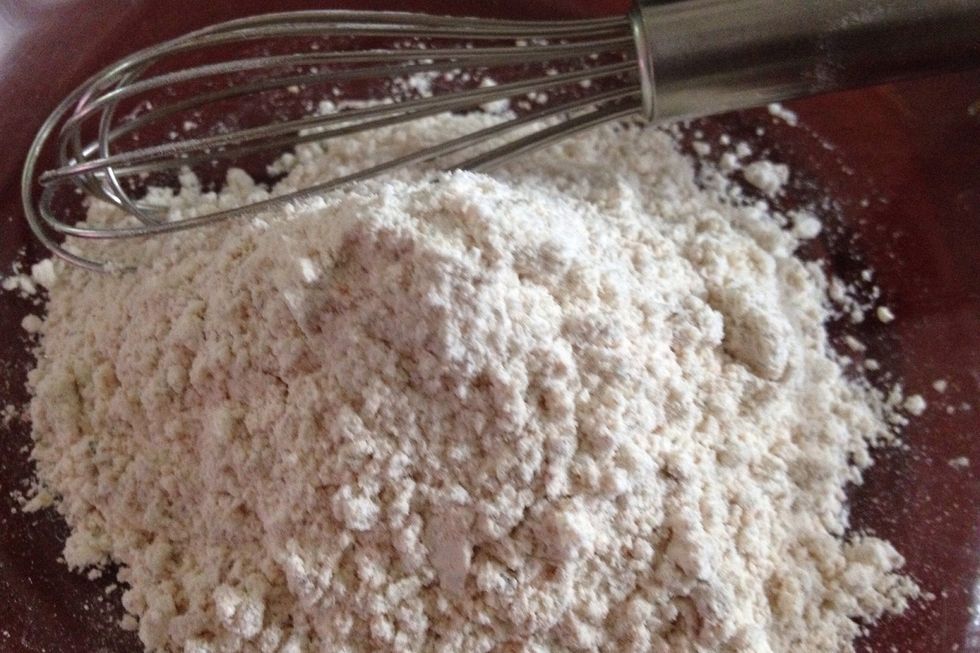 …and whisk well. Refrigerate if not using within an hour or two to prevent humidity from changing the mixture.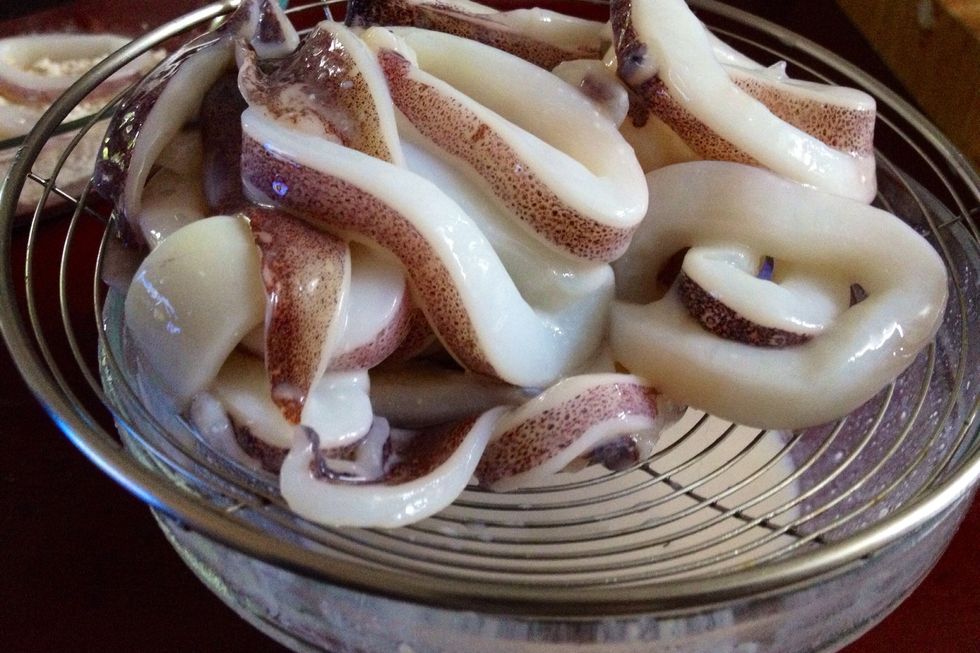 When ready to cook, while oil is heating, use a wire-mesh skimmer to lift about half of squid pieces from buttermilk, allowing excess buttermilk to drip back into bowl.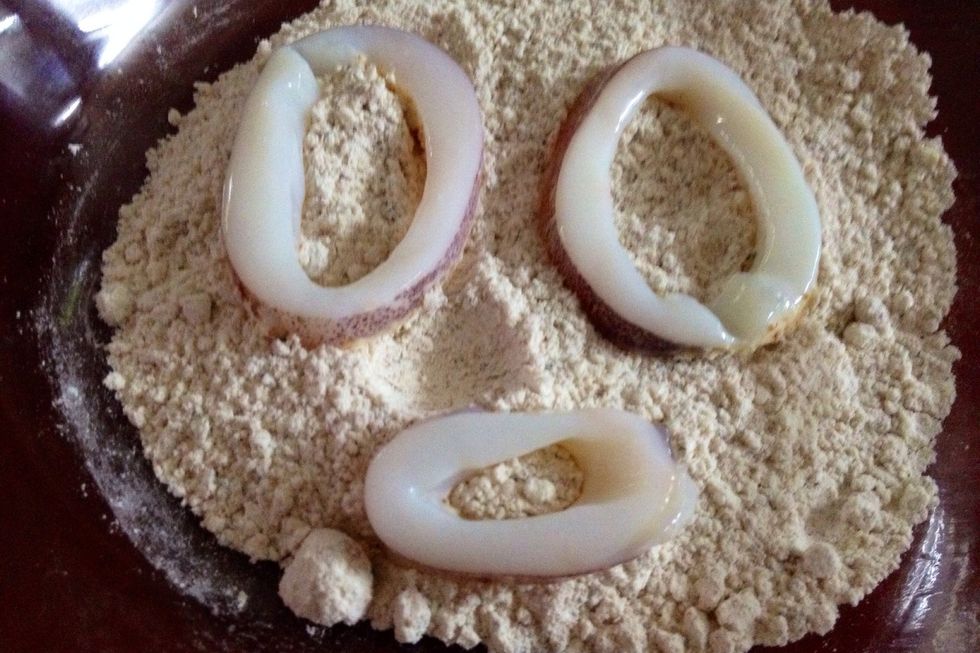 Then drop pieces into the dry mix.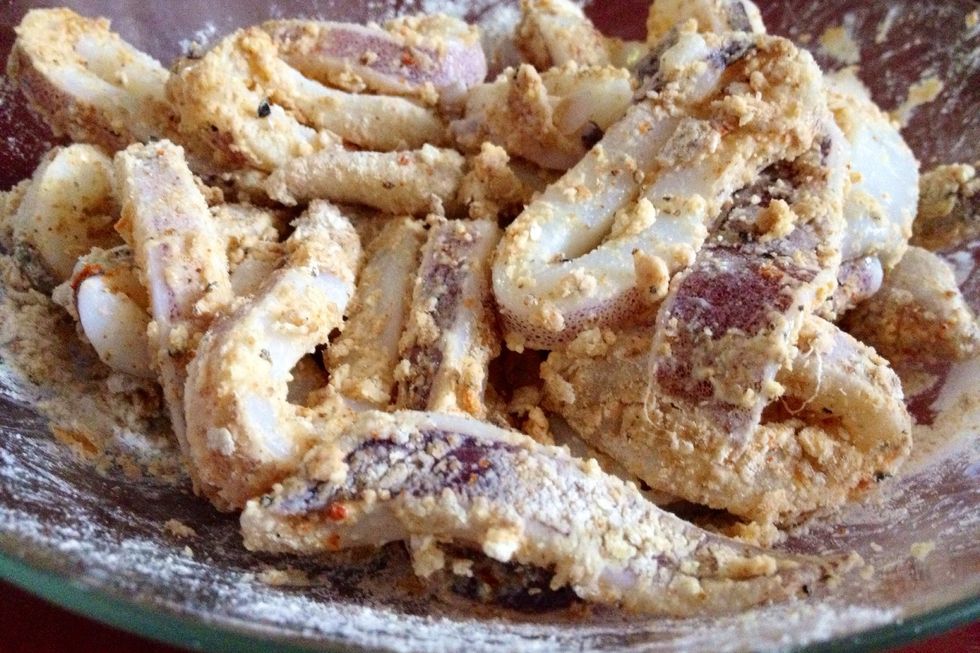 Rinse and dry the wire skimmer. Toss pieces to coat evenly with the mix, then lift them out with skimmer, gently shake off excess fry mix and transfer to a plate. Rinse and dry skimmer.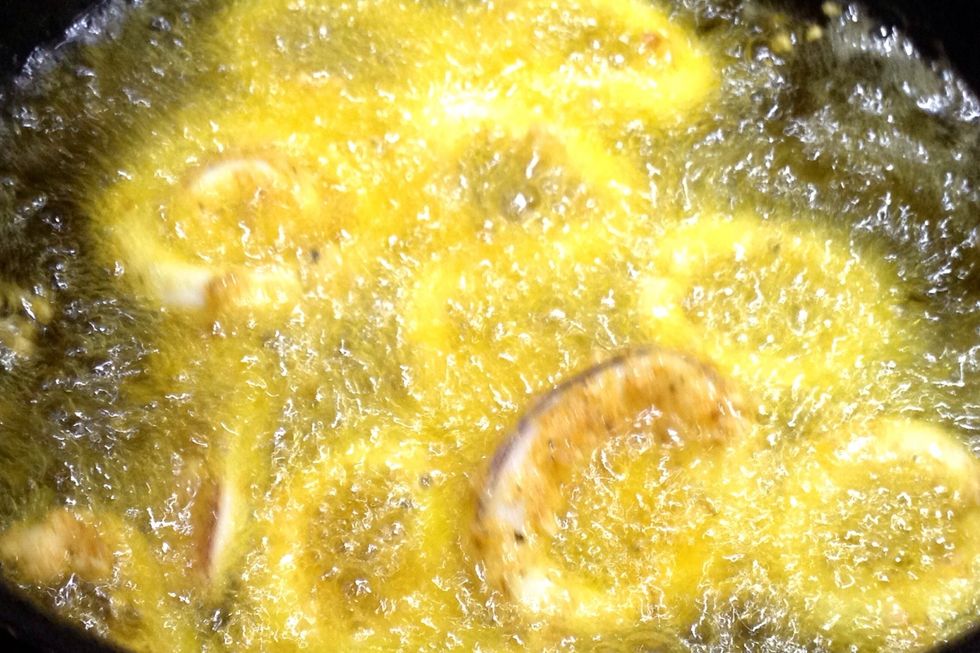 When the oil is hot, carefully drop half the squid pieces into oil. If any of the pieces stick to the bottom of the pot, loosen with tongs.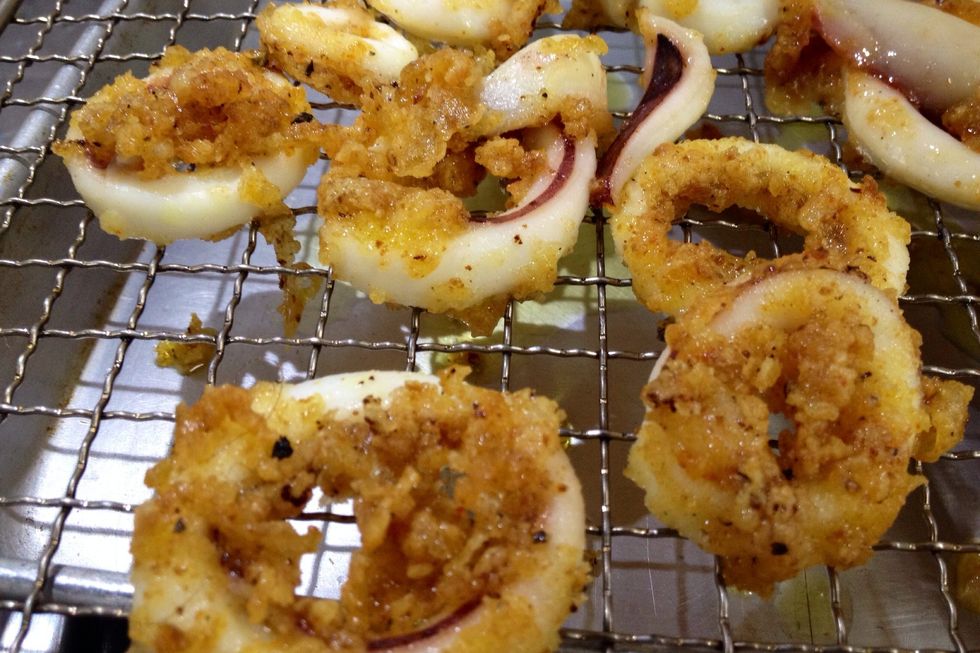 Turn squid occasionally to cook evenly; it will only take about 1 1/2 minutes or so until they are crisp and golden. Fry remaining squid and drain.
For the final sauté, get 4 cloves garlic and hot cherry peppers. Alternatively, I used 1 small chilli (I don't want it too hot).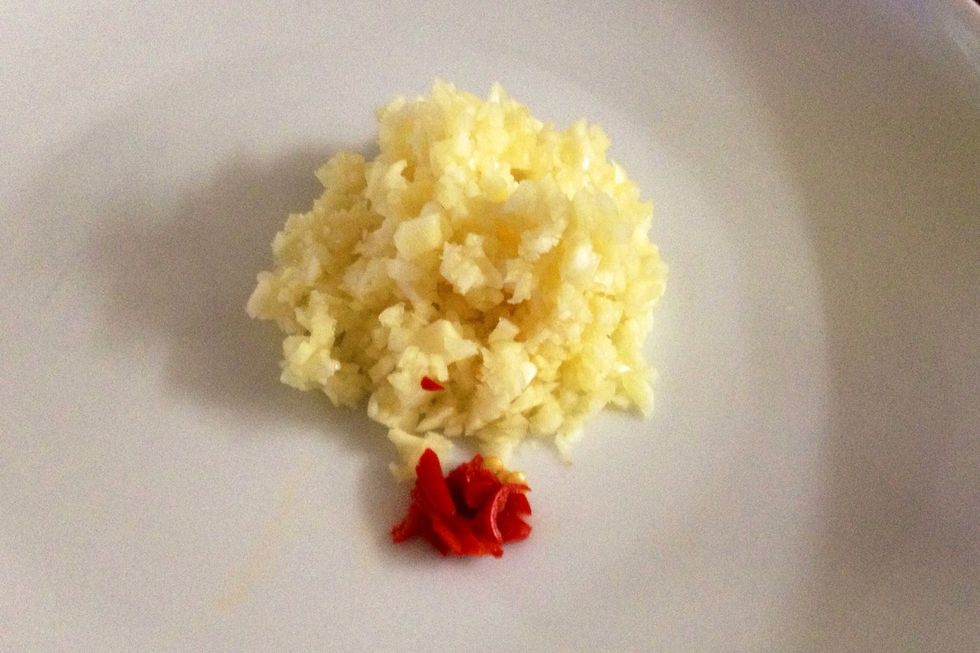 And mince them all up. If using cherry peppers, slice it up.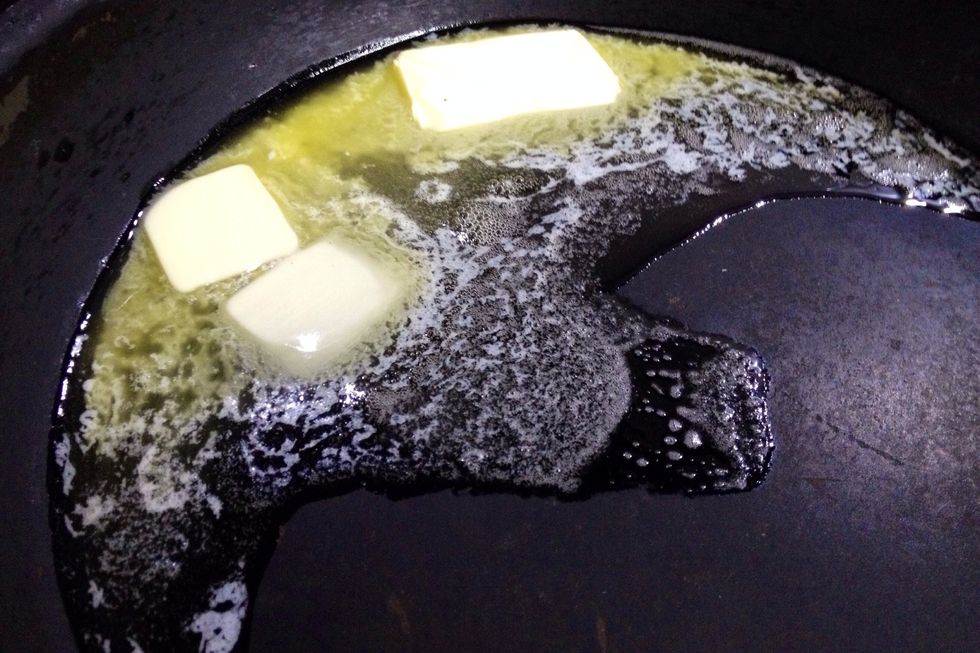 Heat a 10″–12″sauté pan over medium heat and add butter.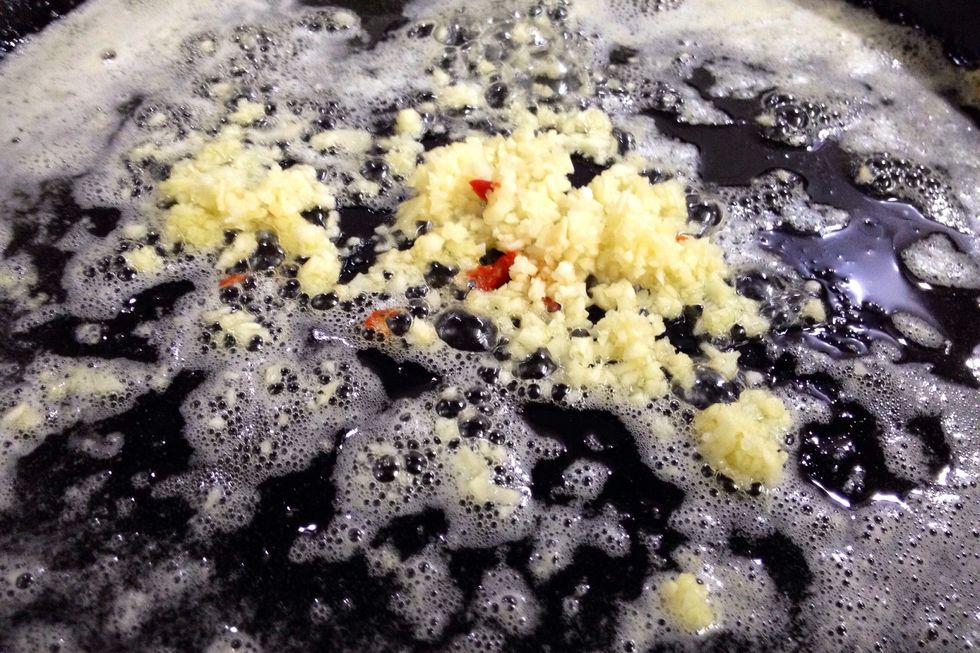 Once it melts, add garlic and sauté until golden. Add drained cherry peppers and toss to combine. Turn heat down to low while you fry squid.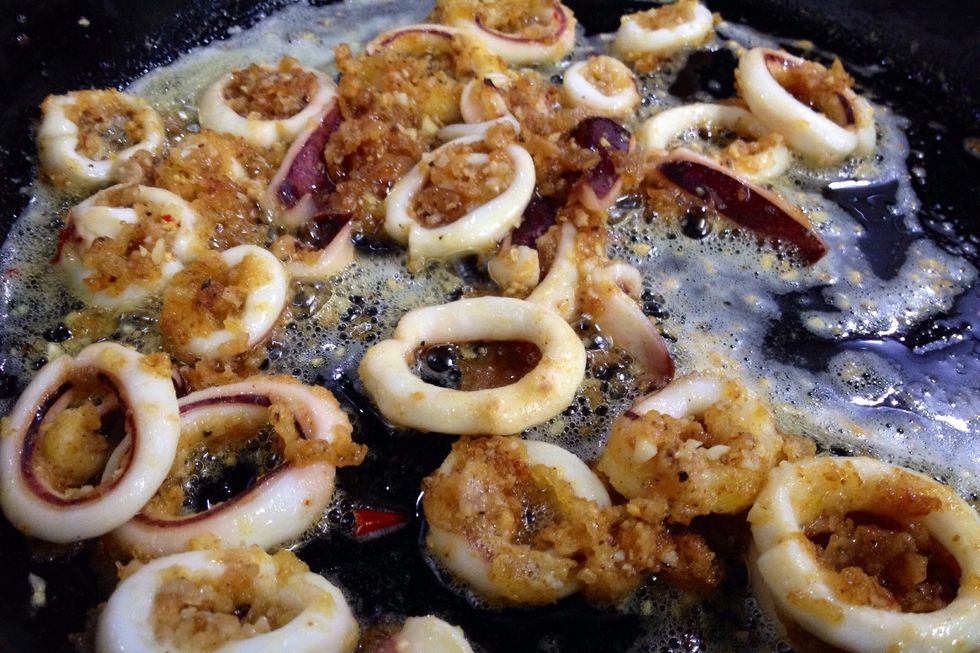 Add all of fried squid to the hot pan with the garlic and sliced peppers, sprinkle with chopped parsley.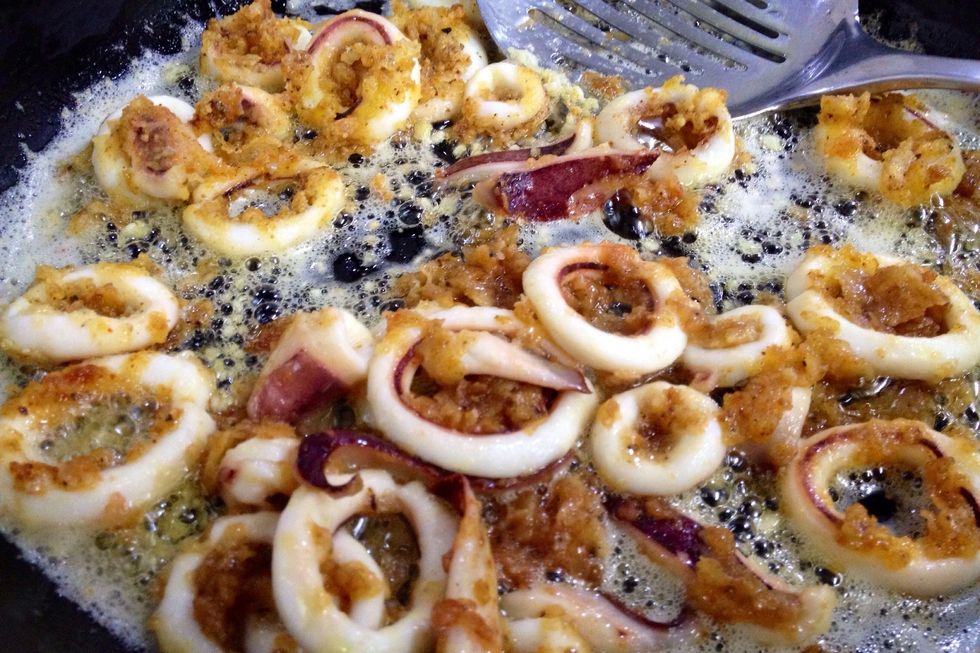 Quickly and gently toss (only twice).
Divide among 4 small plates and serve immediately. Hope you beautiful people out there try it and like it. Enjoy & be kind always!
1.0lb Medium squid, cleaned
2.0c Buttermilk
Fry mix:
1/4c Corn flour
1/4c All-purpose flour
1/2c Yellow corn meal
2.0tsp Salt
1/2tsp Freshly ground black pepper
1/2tsp Cayenne pepper
6.0c Peanut, canola or other vegetable oil
Sauté ingredients:
4.0Tbsp Unsalted butter
4.0 Garlic cloves, finely chopped
1.0c Hot cherry peppers in vinegar, drained & sliced
or 1 tiny chilli
Fresh Italian parsley, chopped