First, add your roughly chopped onion to a pot. The more exposed surface of onion and the more caramelised- the sweeter the soup will be. I prefer to let it caramelize on medium heat with no oil.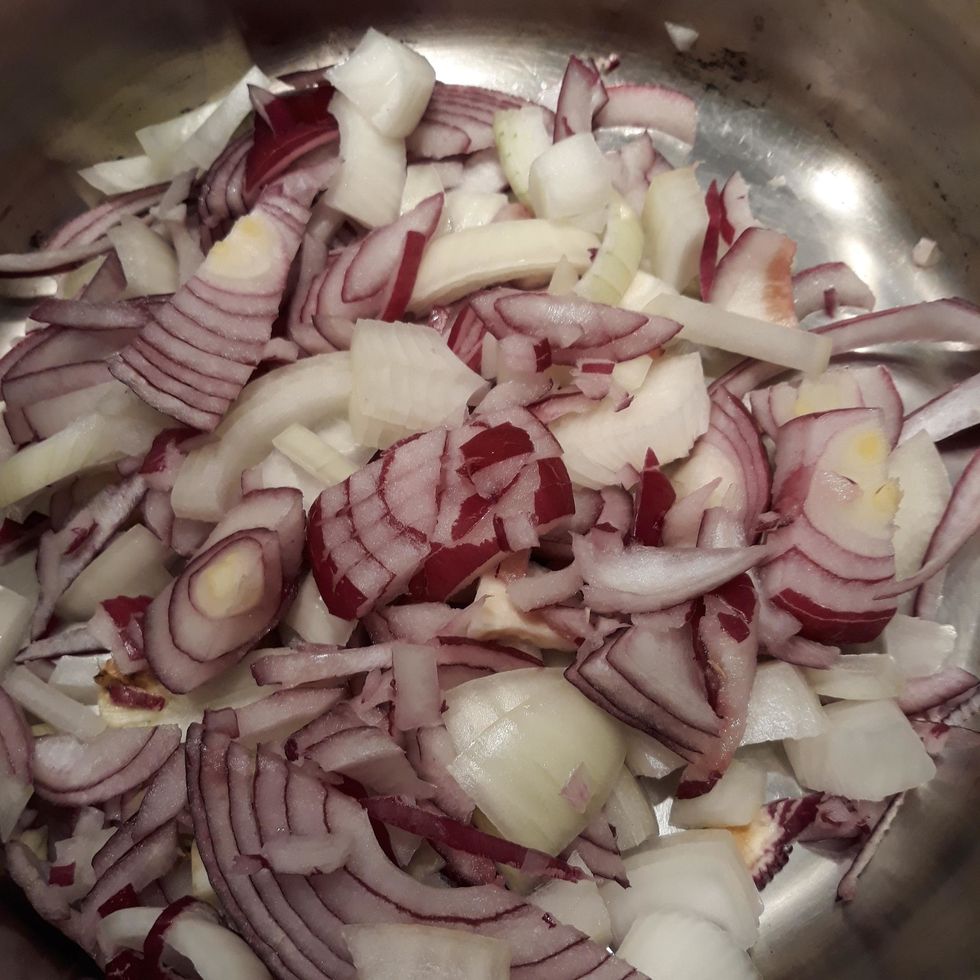 Once it starts to brown at the bottom of the pot - I add the olive oil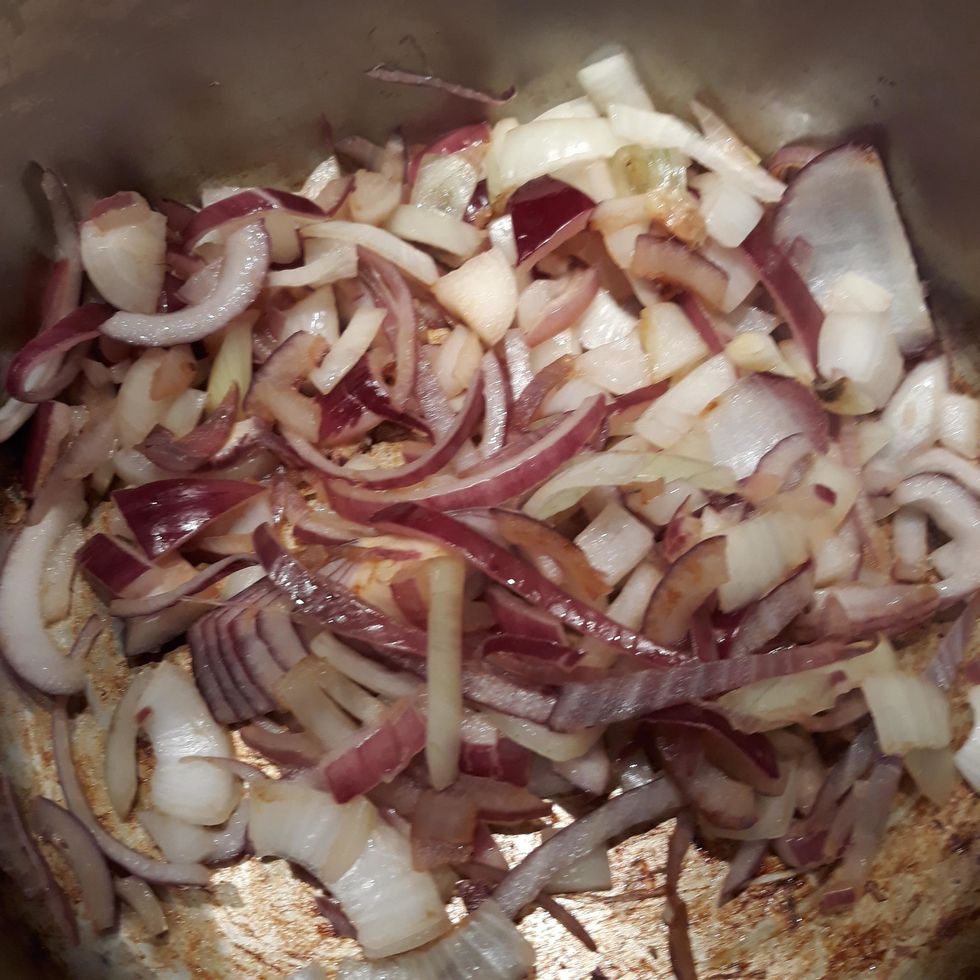 Here you can see the oil lifts the caramelization and the base of the pot is clean again.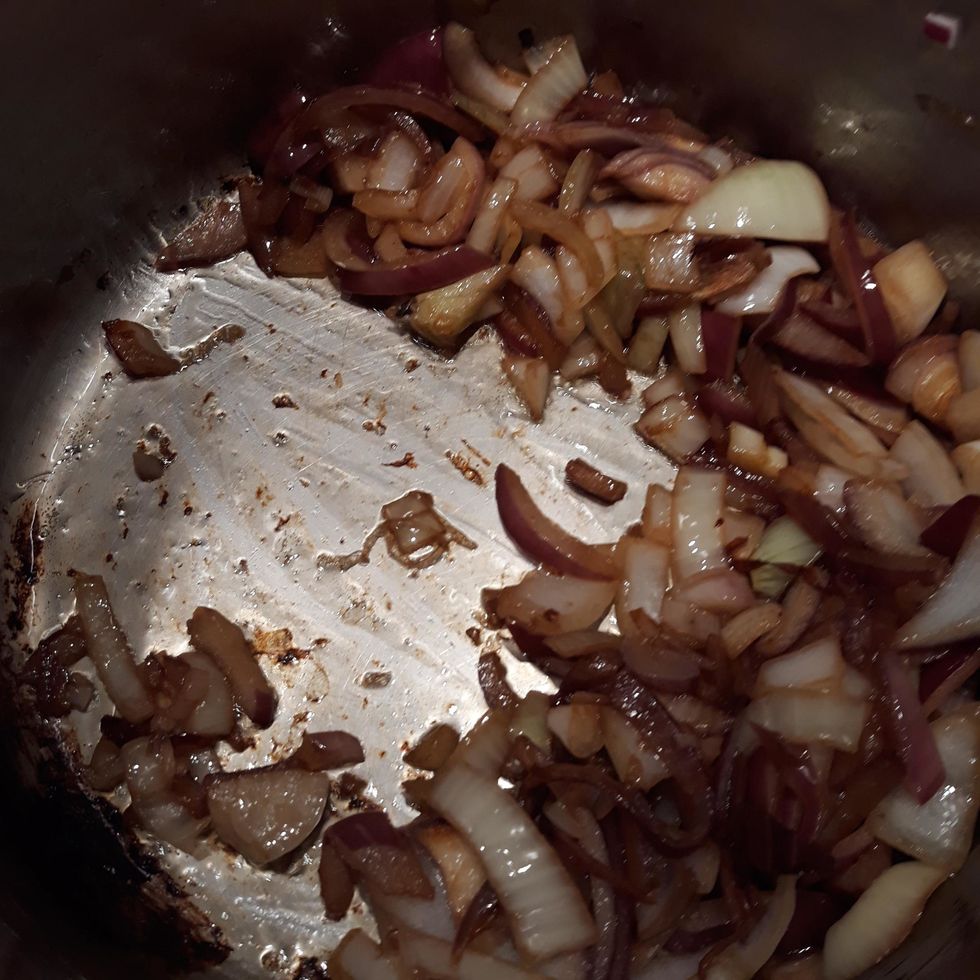 At this point -add diced red capsicum. Try to avoid the seeds as I find the seeds burns faster and doesn't impart a good flavor. Cook for 2-3 minutes till you see a light charred look to the capsicum
Turn the flame to low. Add the grated ginger, ground cumin and ground coriander and Cinnamon. Stir and cook till fragrant.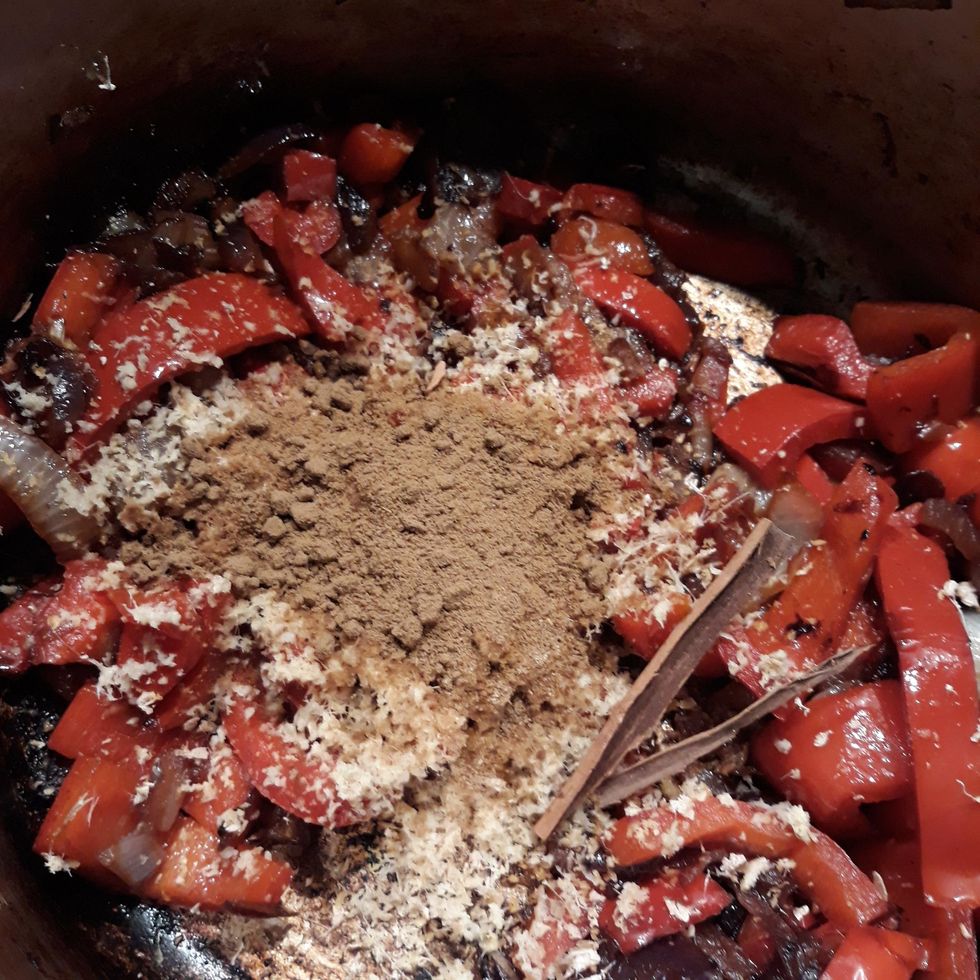 Turn the flame to medium.Now add the roughly chopped carrots. Stir and cook, Till the carrots are part cooked.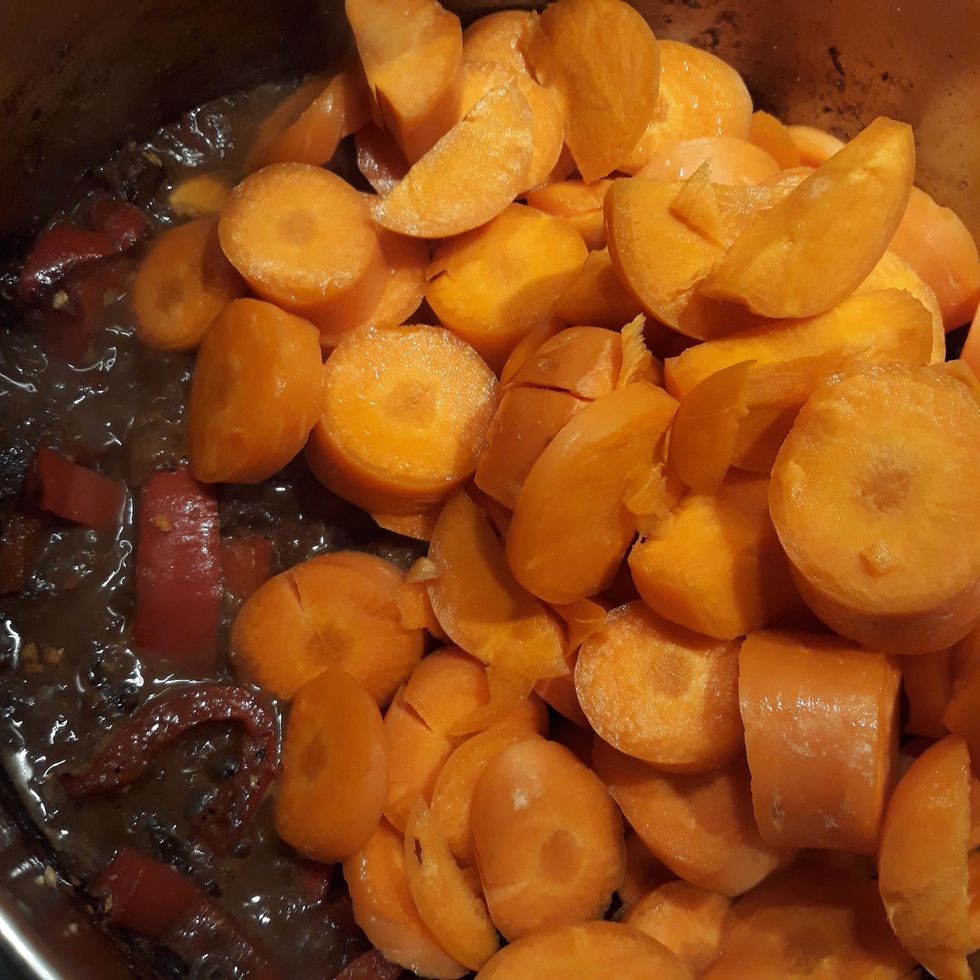 At this stage the carrots will be coated with the ground spice and imparts some sweetness to the soup.
Now add the stock and 2 cups water. Place the lid to the pot and let it simmer for 20 minutes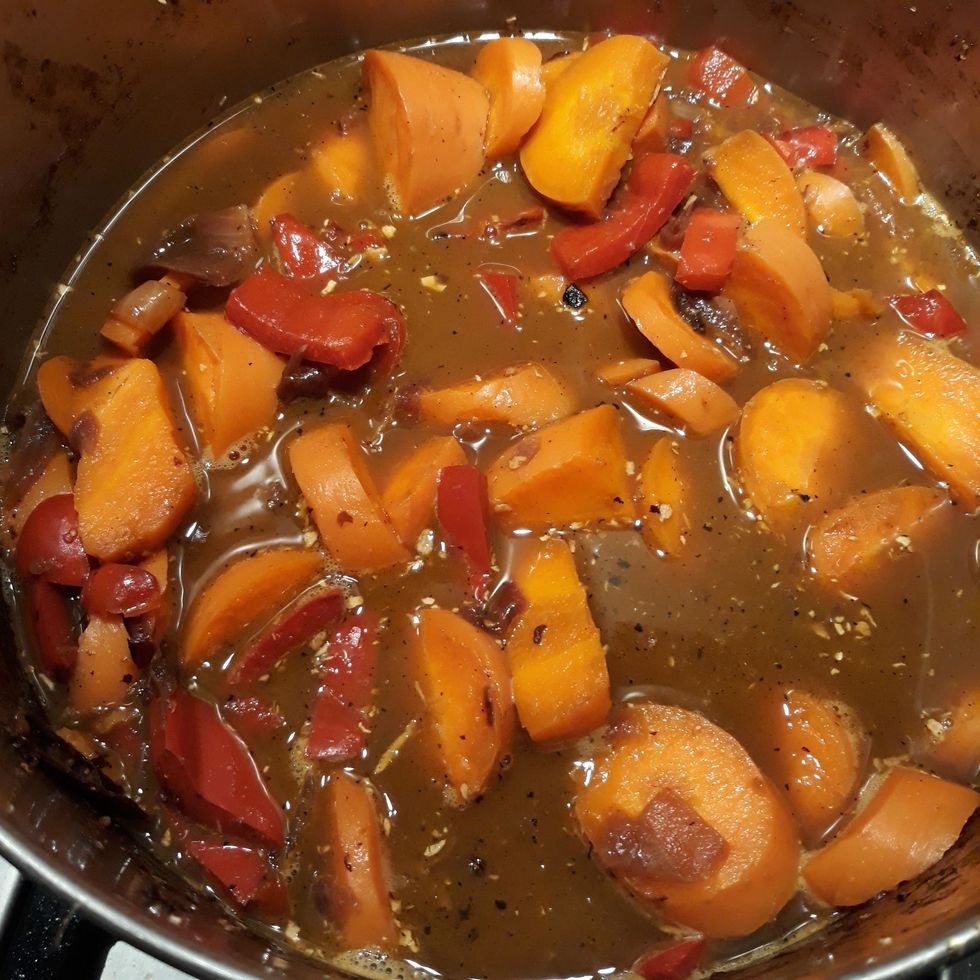 After 20 minutes - fish out the cinnamon stick.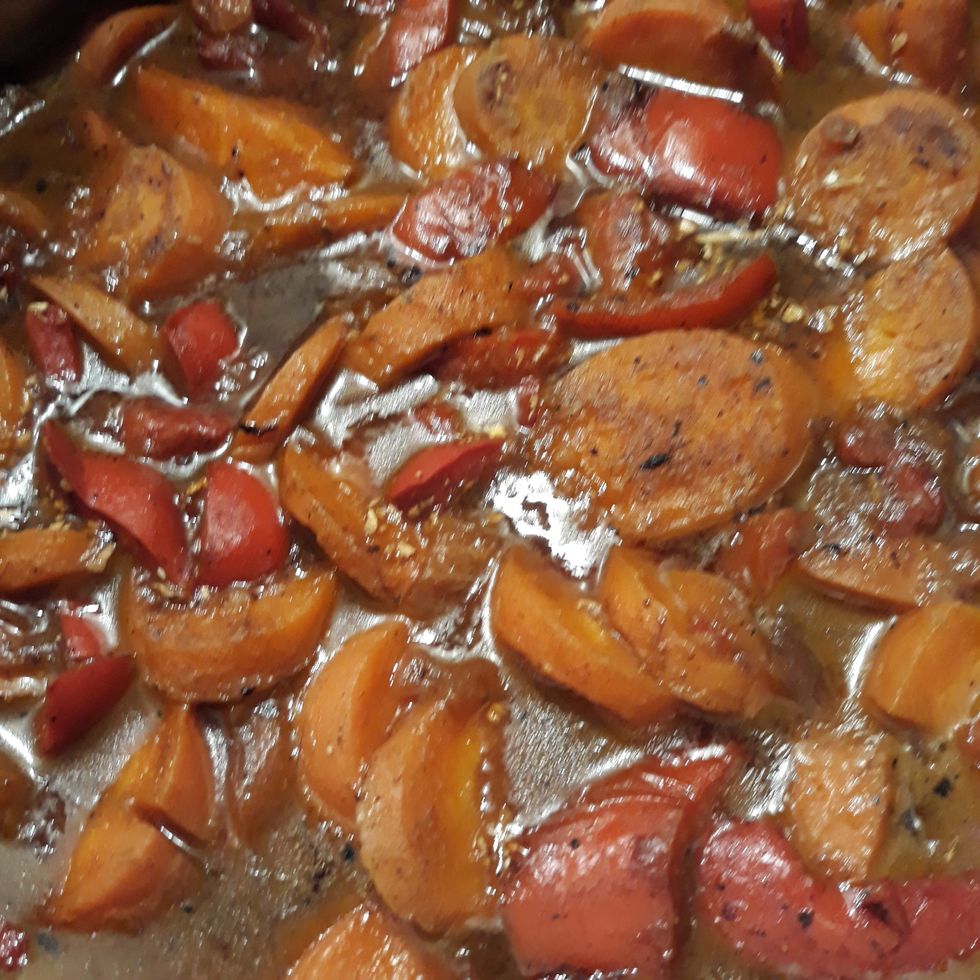 Switch off the flame.
Blitz the soup.
This is where you get creative.Here I serve with a little olive oil, a dash of apple cider vinegar and some shredded basil.You can also try a dollop of Greek yoghurt with some mint & coriander leaves.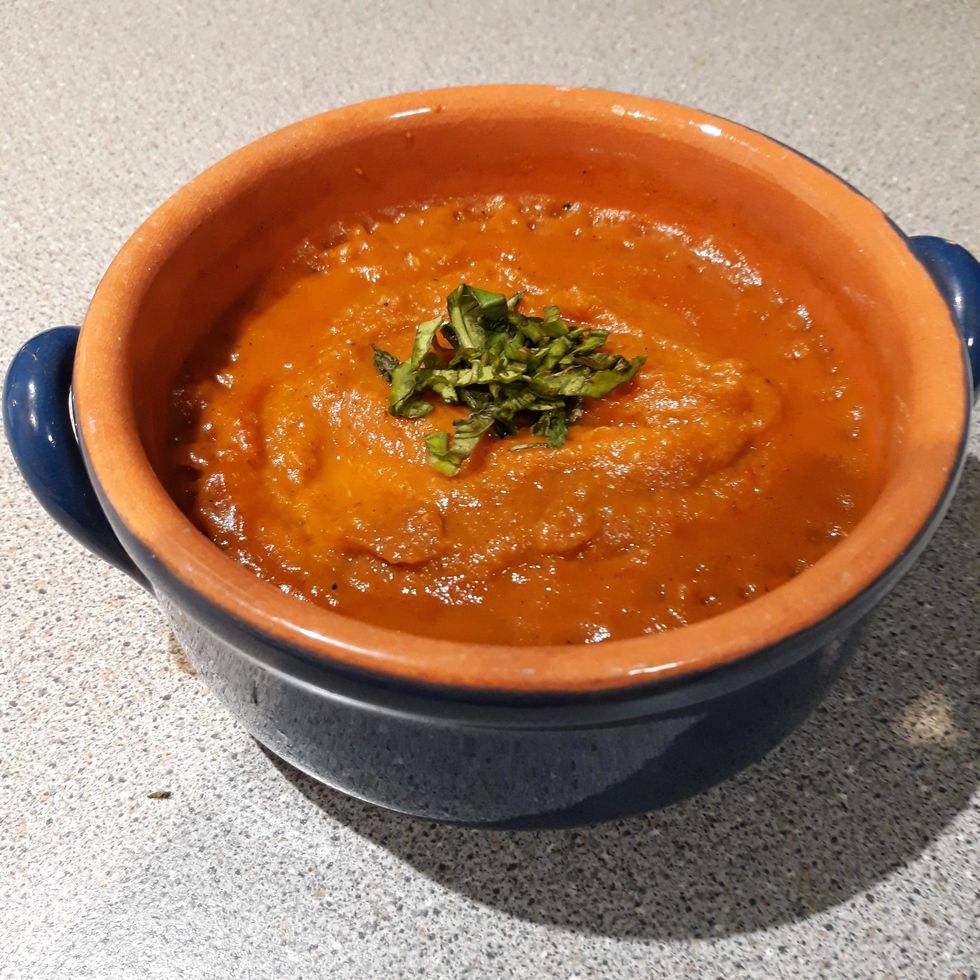 2.0Tbsp Extra Virgin Olive Oil
2.0 Onion, roughly chopped
2.0tsp Ground Cumin
1.0tsp Ground Coriander
1/2 Cinnamon Stick
1.0kg Carrots
1.0 Red Capsicum
2.0c Vegetable Stock (You can use Chicken stock too)
5.0cm Grated Ginger
Herb of your choice
Other Topping Suggestions
Toasted Pepitas or Nuts
Smoked Nuts
Apple Cider Vinegar
Cream
Yoghurt
Thin Sliced onion