Gather your ingredients. See "supply list" for complete list & measurements.
Prep all you ingredients; chop the onion, chop the parsley, drain spinach, mince garlic, measure cheeses, beat the eggs, ect.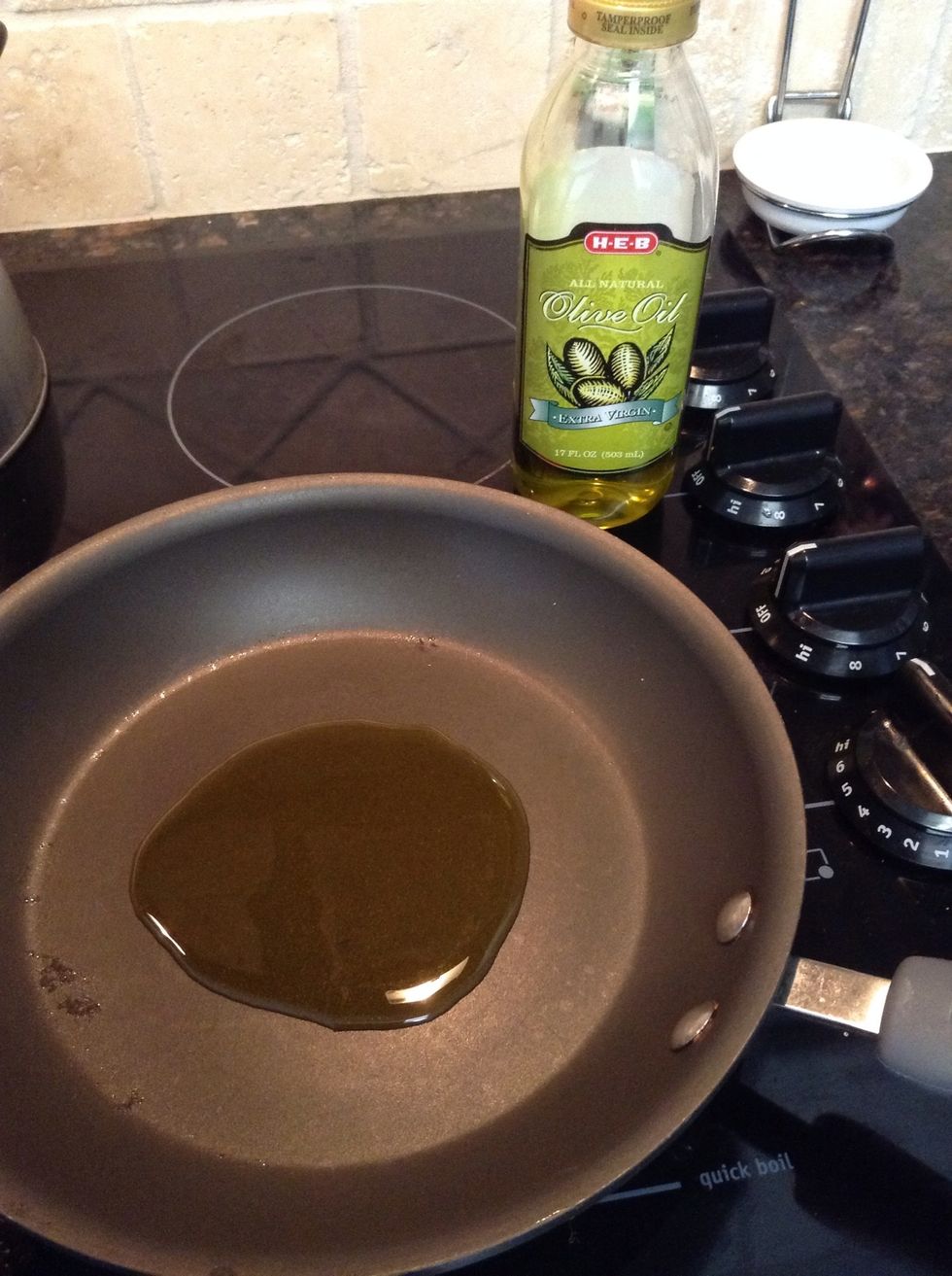 In large skillet, add 3 Tbsp Olive Oil; heat over medium heat.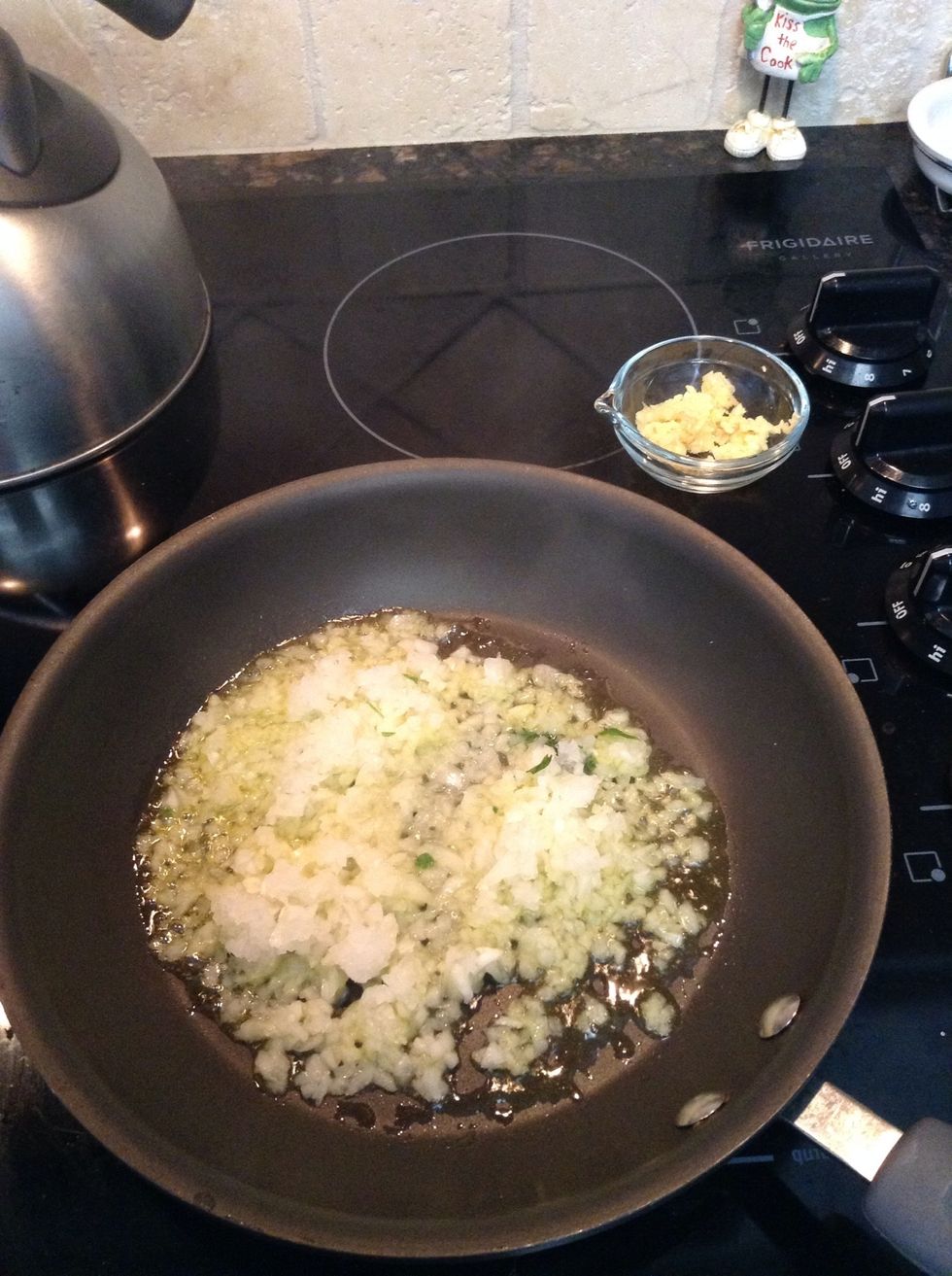 Add the chopped onion, sauté until tender. On deck, the minced garlic.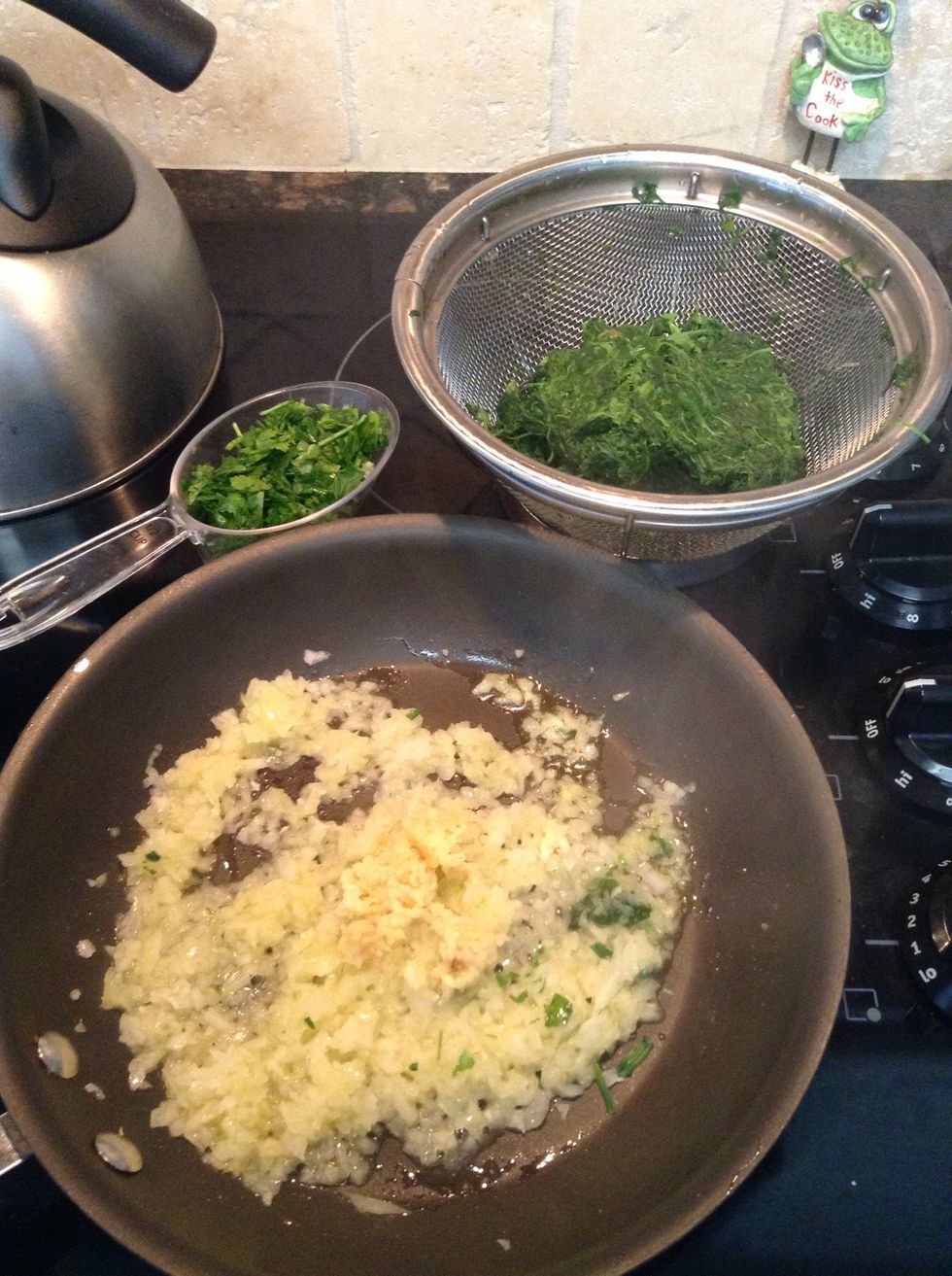 Toss in the garlic and have your parsley & spinach (well drained) ready to go into skillet. Continuously stirring, lower temp as needed to avoid burning.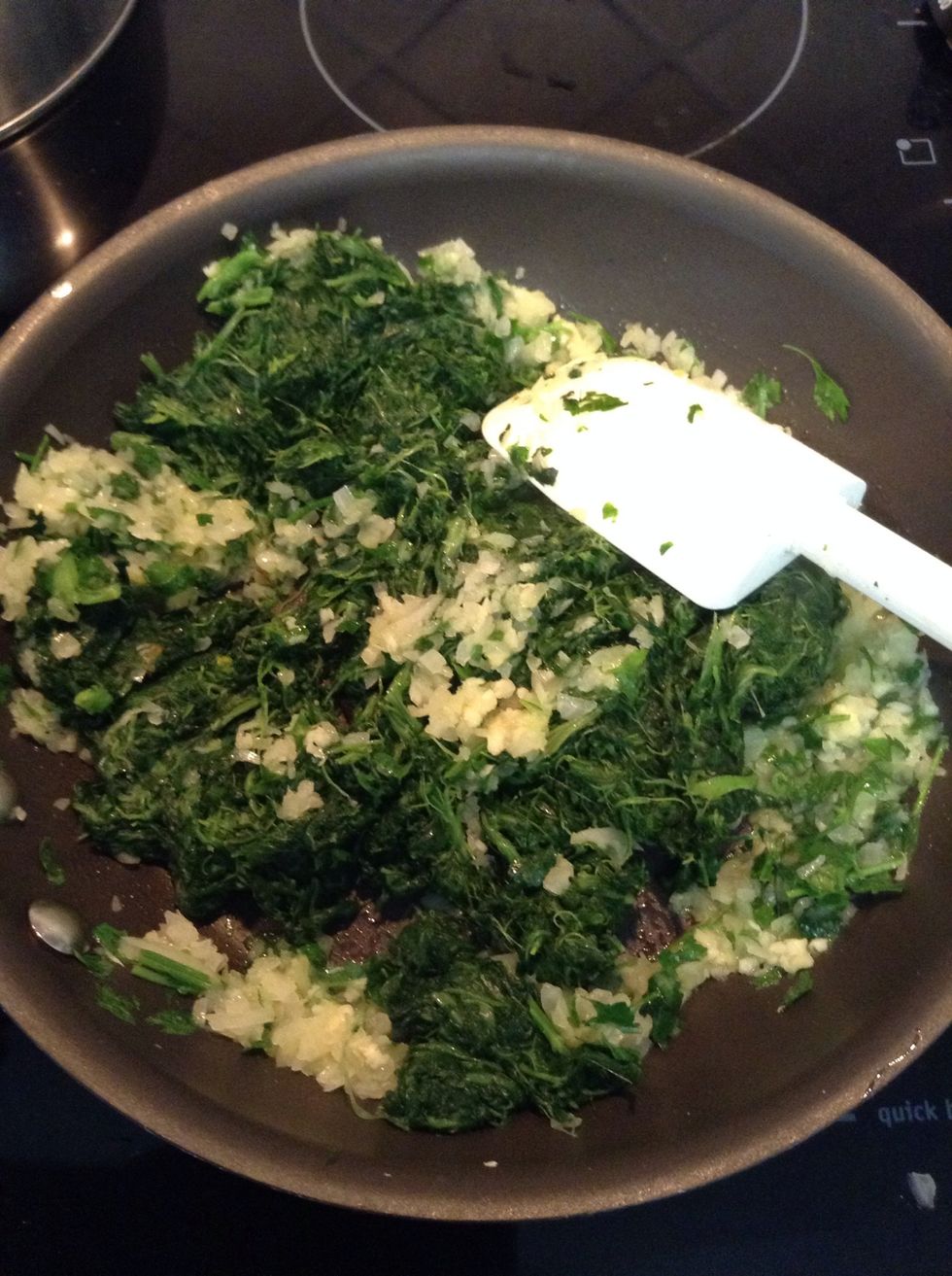 With all ingredients now in the skillet, add sea salt & black pepper to taste; sauté for additional 2 minutes.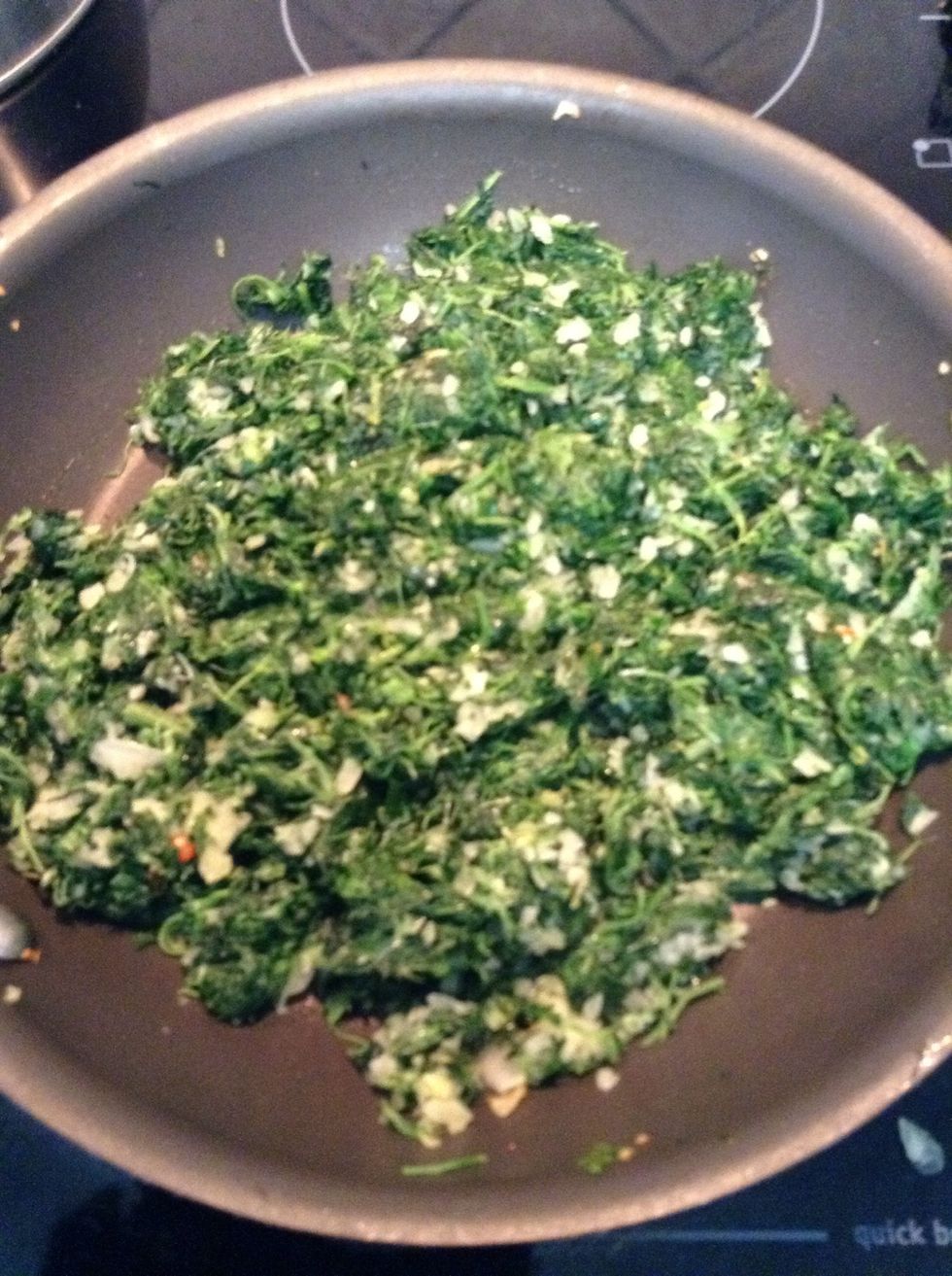 Remove spinach mixture from heat source & let rest. ☺️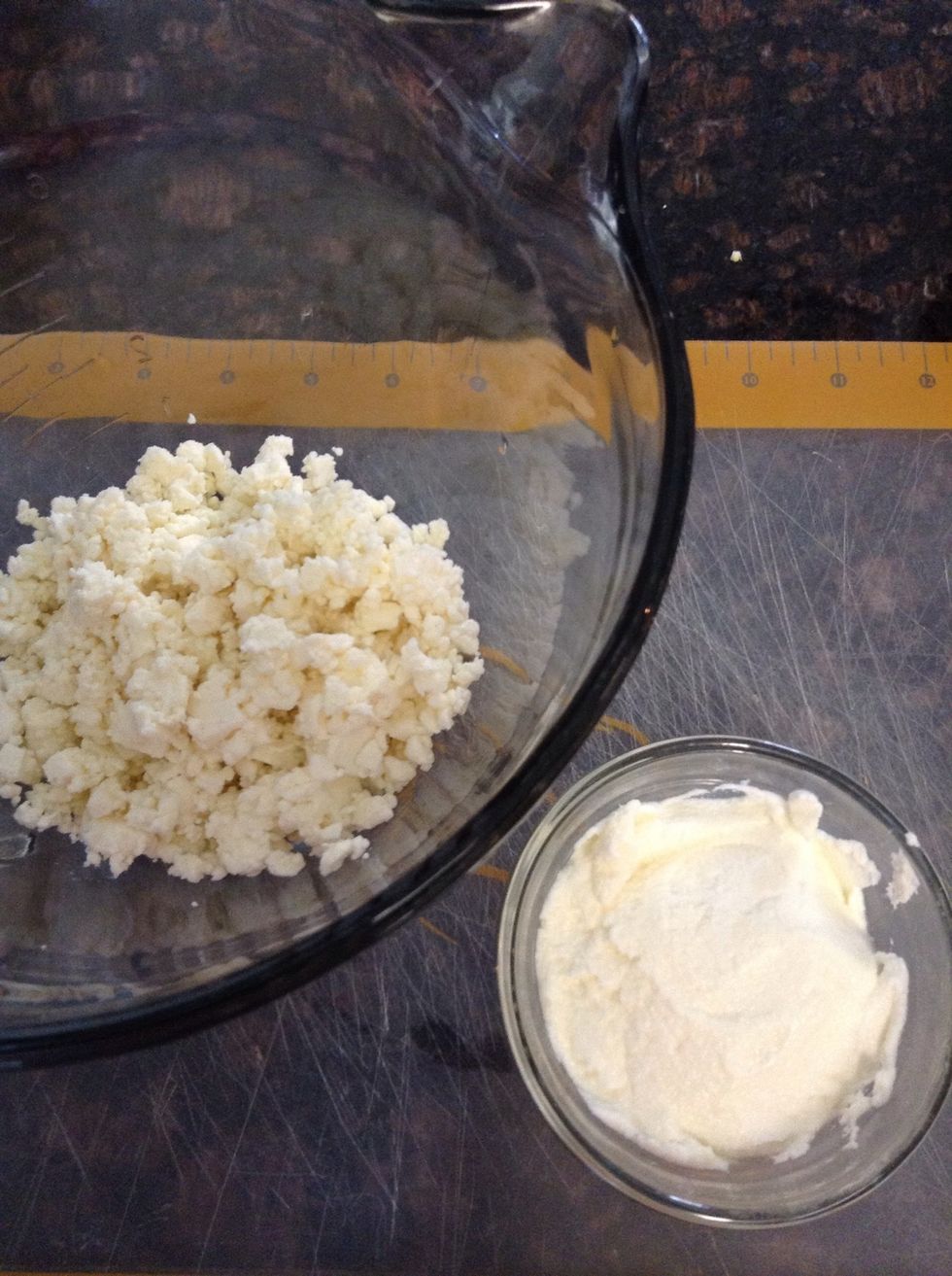 In the meantime, combine your cheeses; 1 cup feta, 1/2 cup ricotta and 3 Tbsp Parmesan Cheese (not in photo).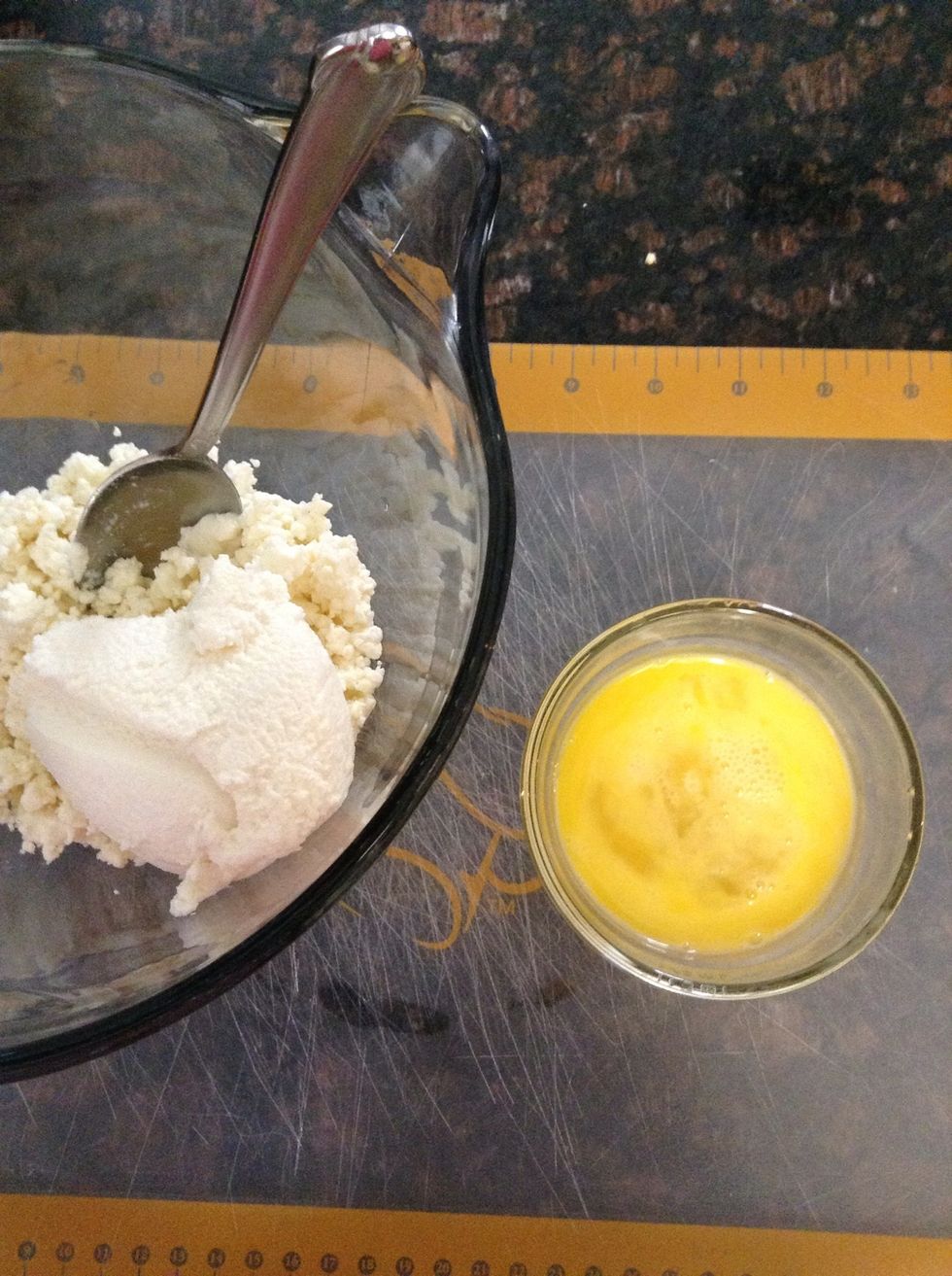 Add in 2 lightly beaten eggs.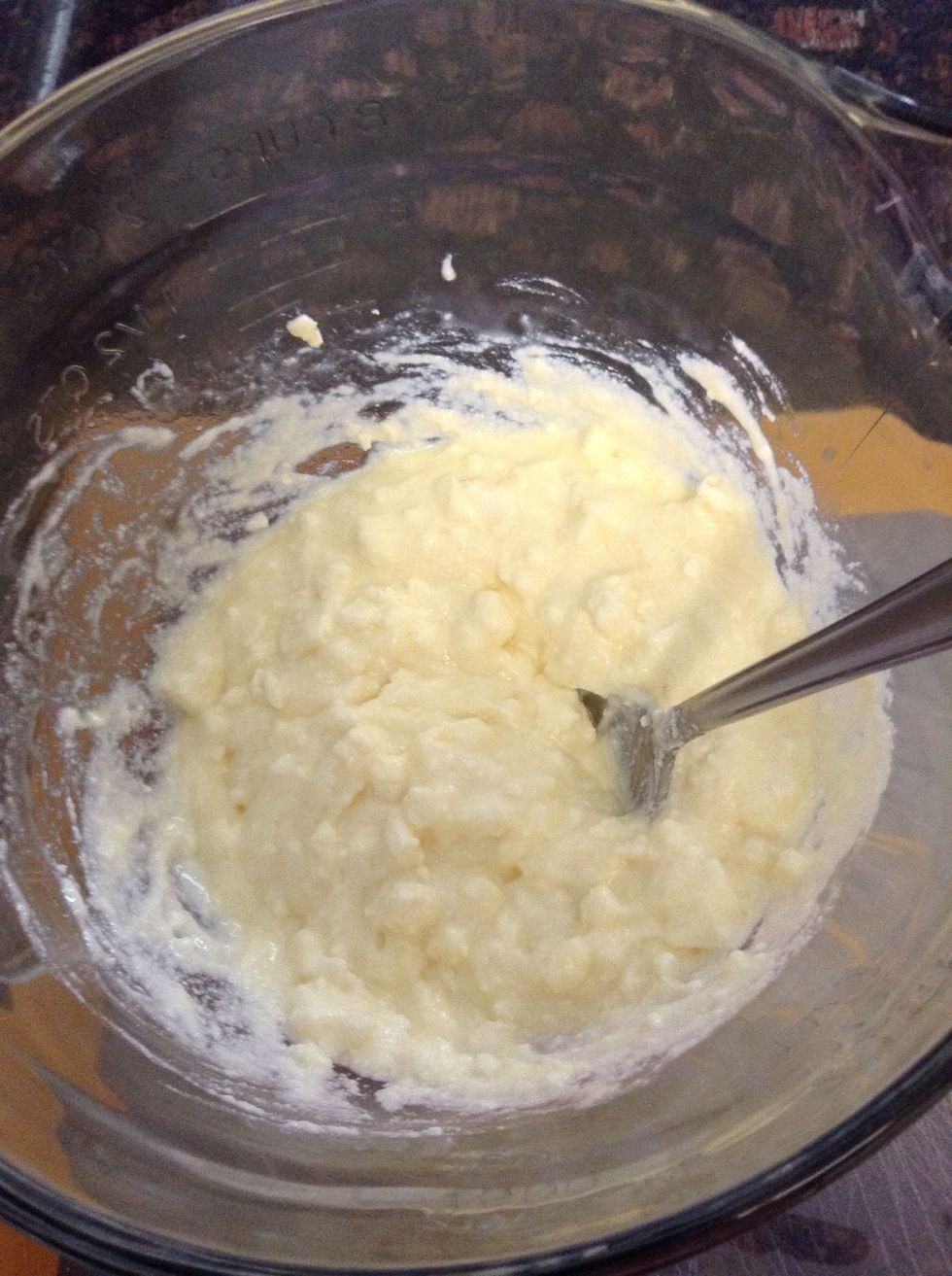 Mix well with spoon until blended.
Add your cooked Spinach mixture to the Cheese mixture.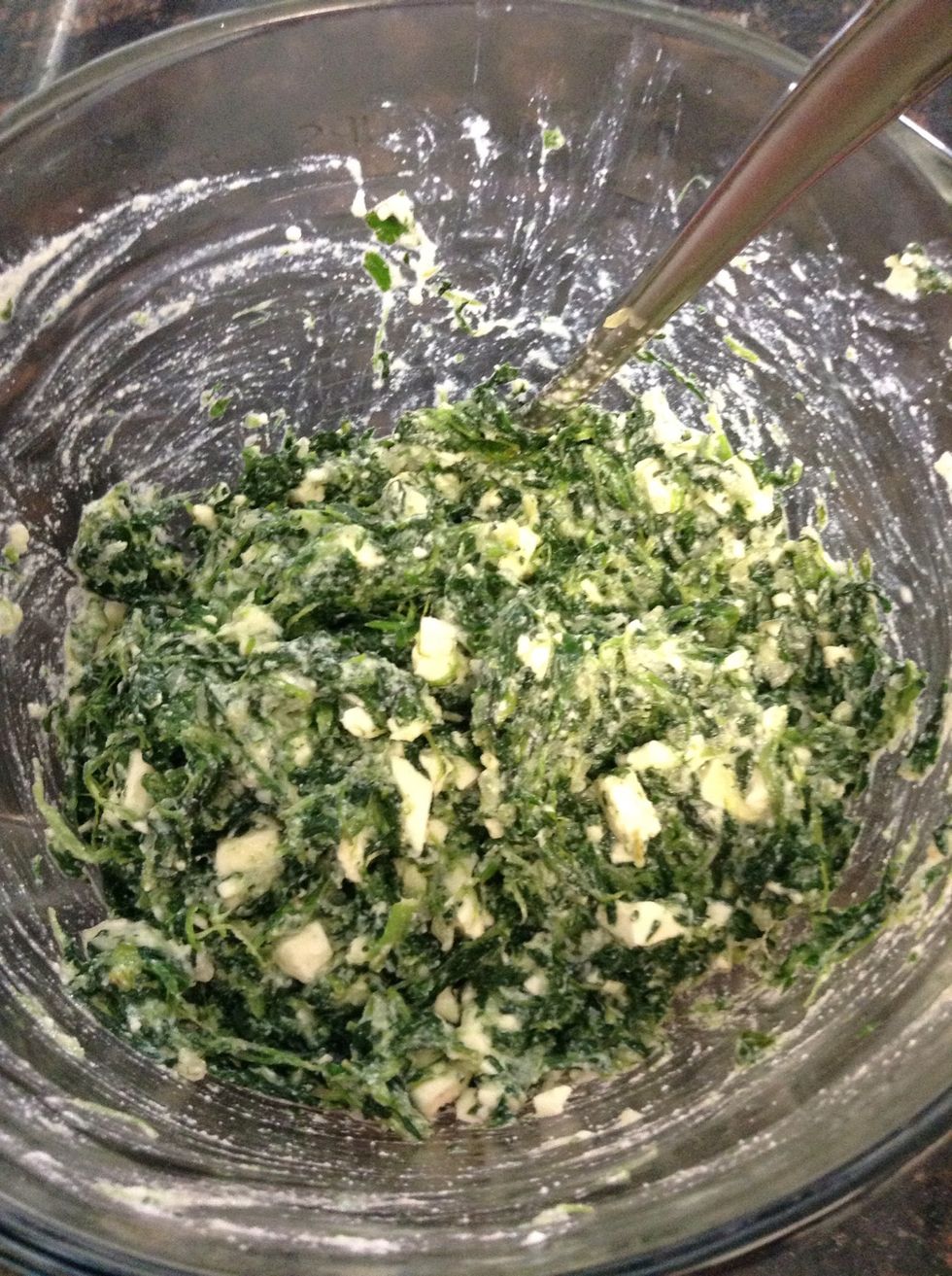 Mix both together until well blended.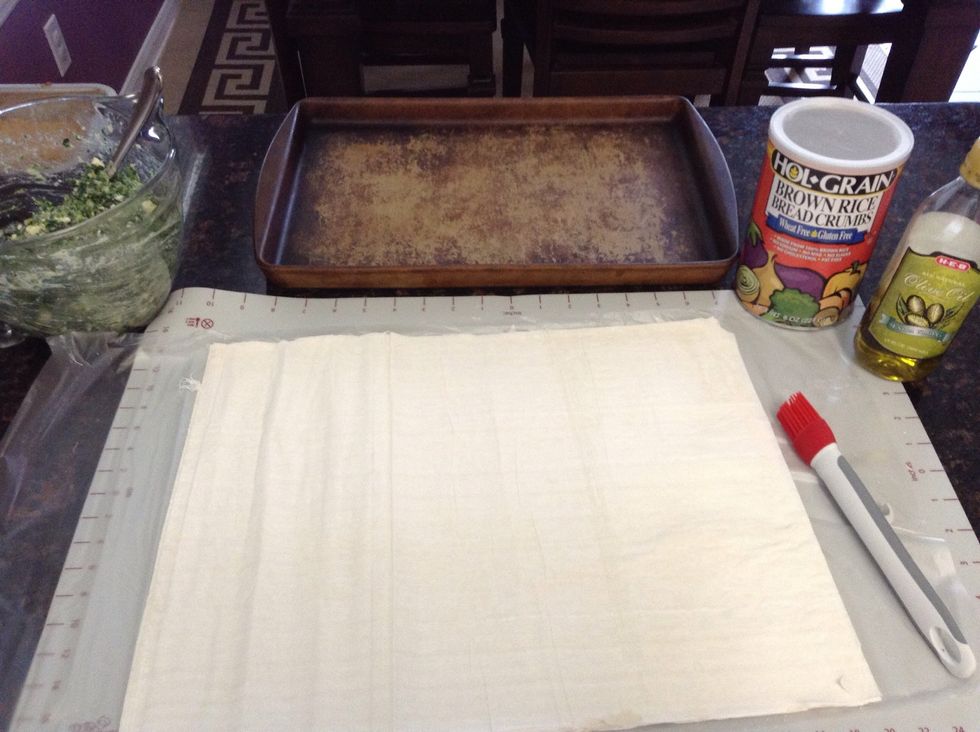 Now time to prepare the phyllo sheets. Keep damp cloth over the extra phyllo sheets as you work. Phyllo can dry out quickly when exposed to air. On a clean surface, take 1 sheet and lay flat.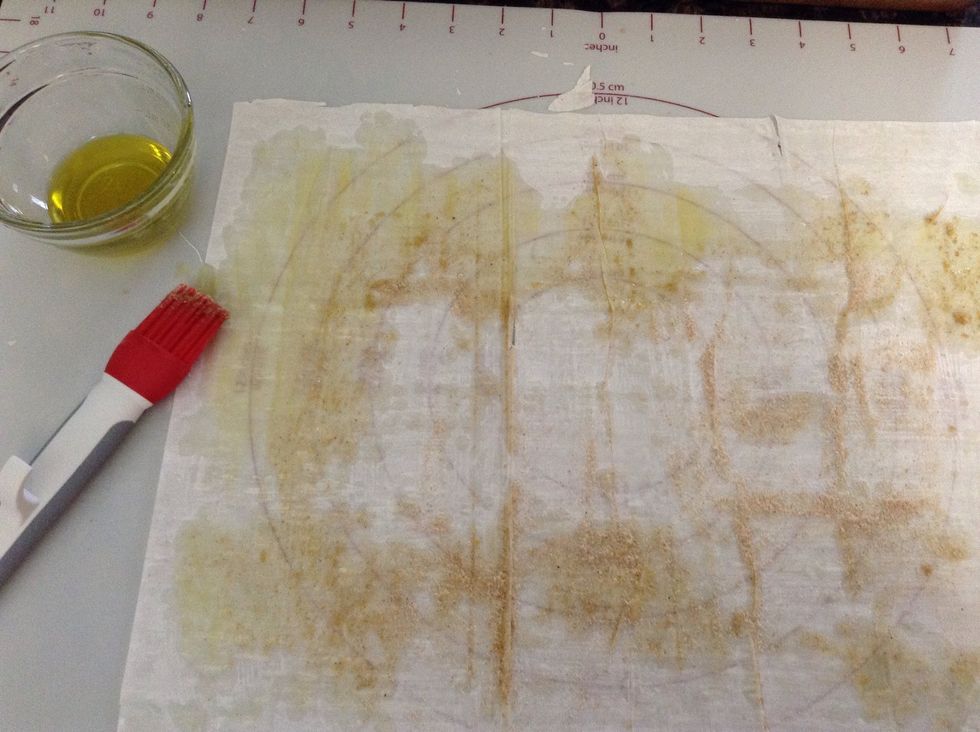 With pastry brush, spread a small amount of the olive oil from the 1/4 cup called for in this recipe. Then sprinkle small amount of bread crumbs. Add another phyllo sheet & Repeat 3 times. (4 layers)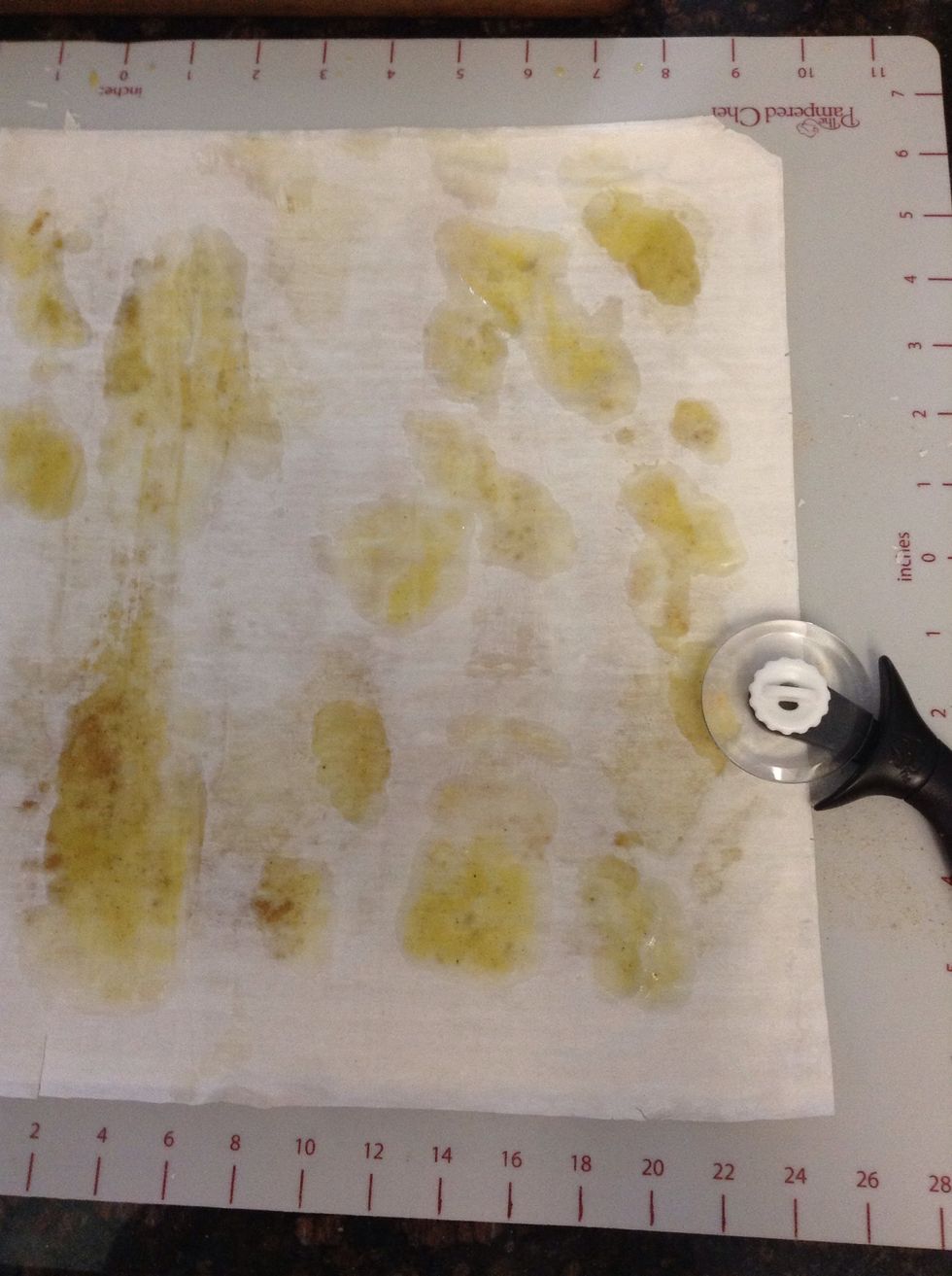 Here is 4 layers of prepared phyllo. With Pastry cutter, cut in half.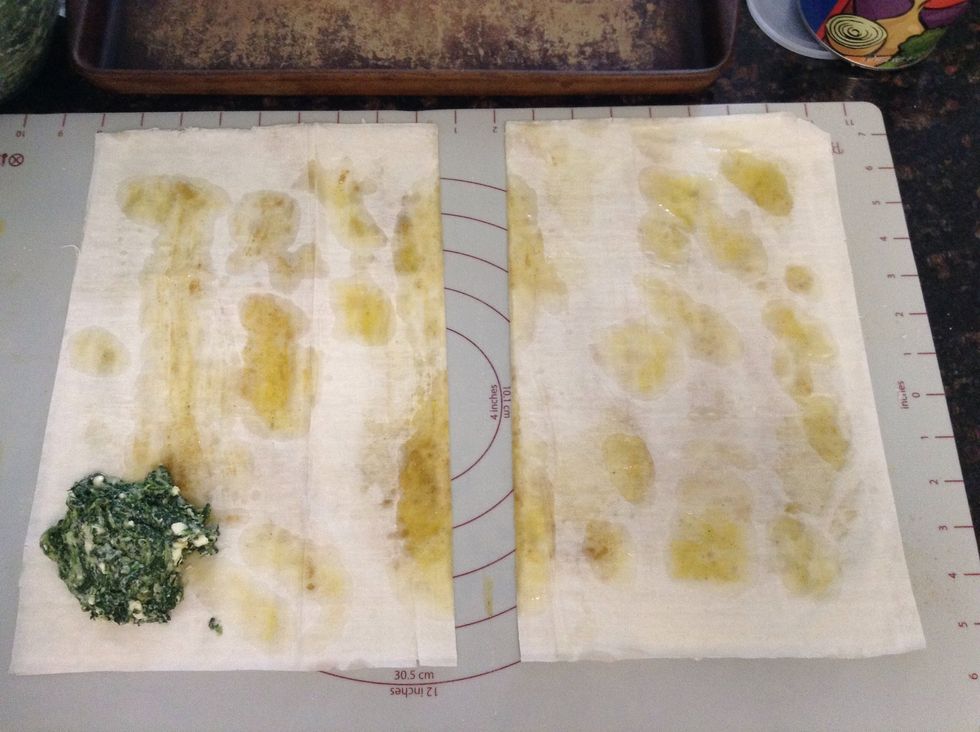 As so... Two equal sides.
How did I miss this photo... Add 1 heaping Tablespoon of spinach mixture onto one end of each 1/2 of phyllo sheets.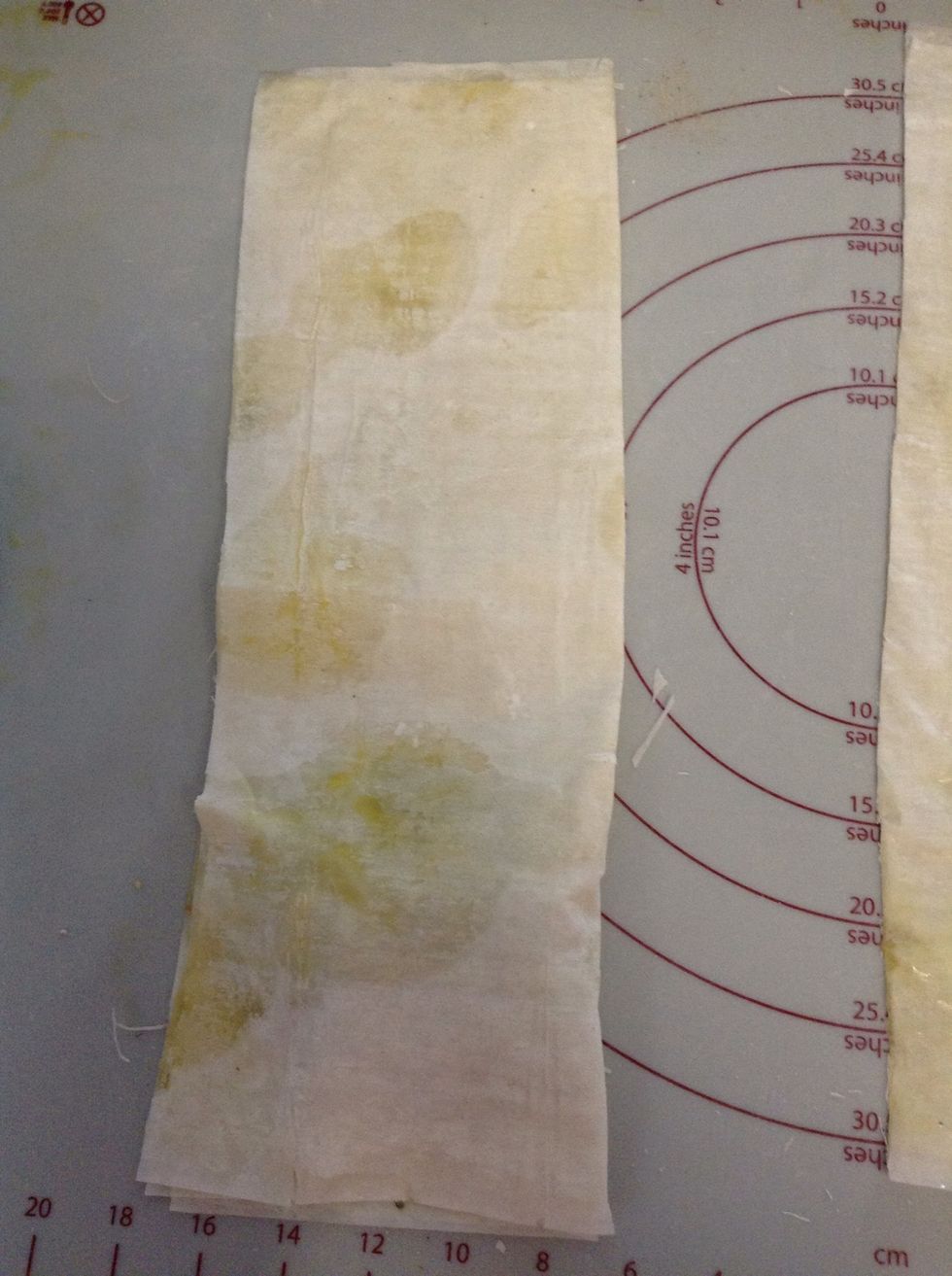 With the mixture inside on lower end, Fold the phyllo over on itself. Now you will begin to fold the dough like a flag (triangle)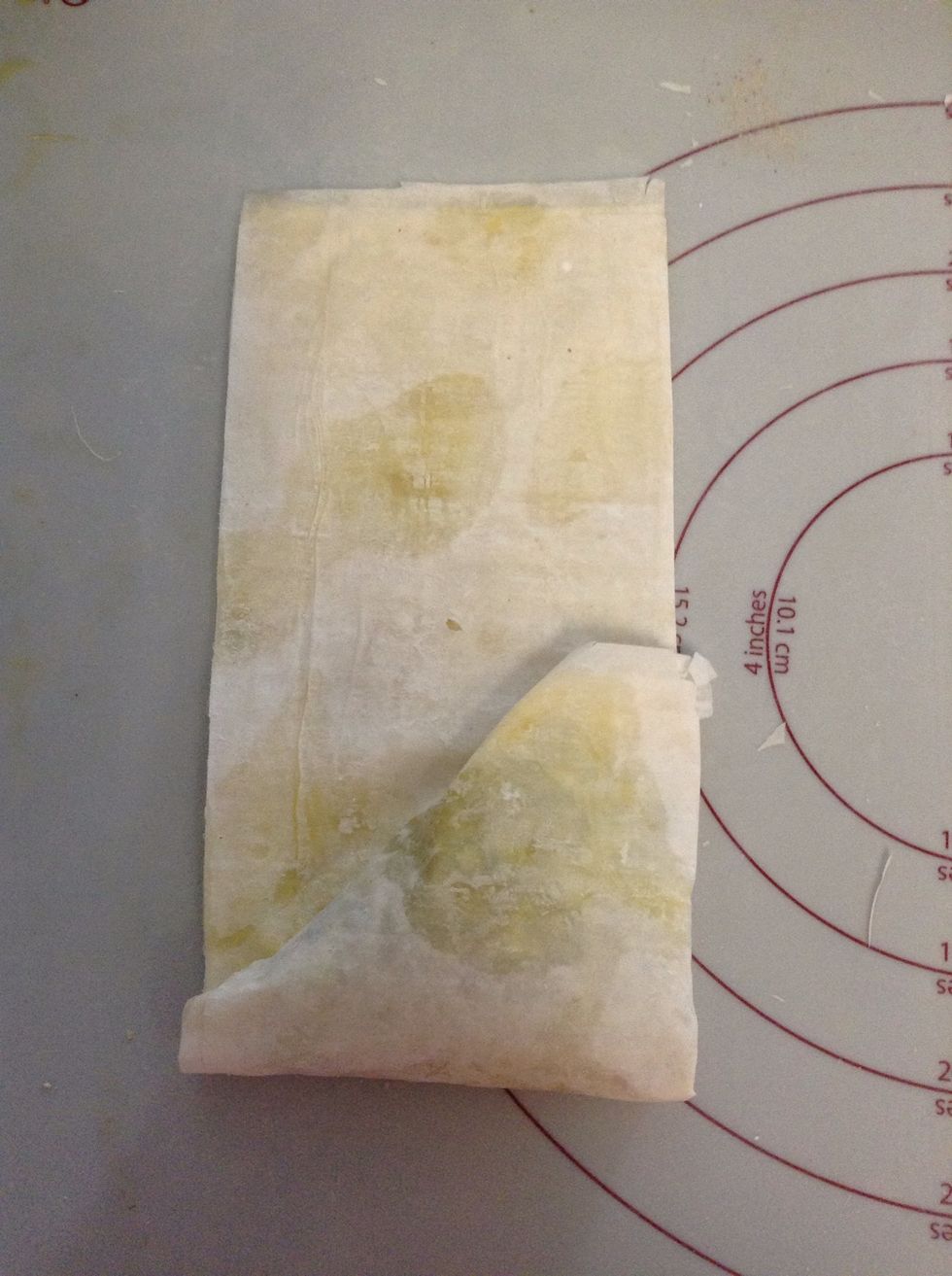 Just like this....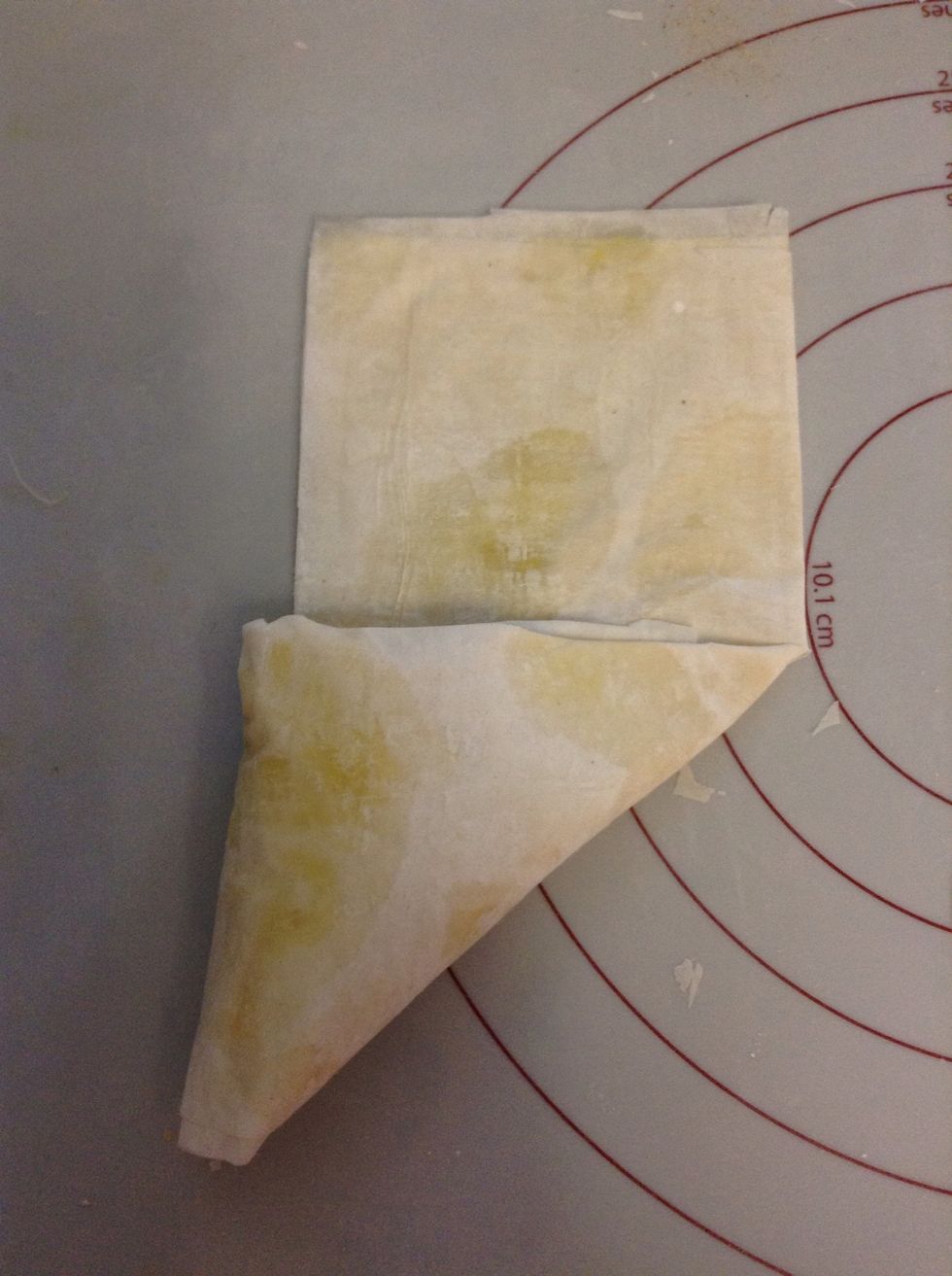 And this... Working your way towards the end; fold & tuck as needed.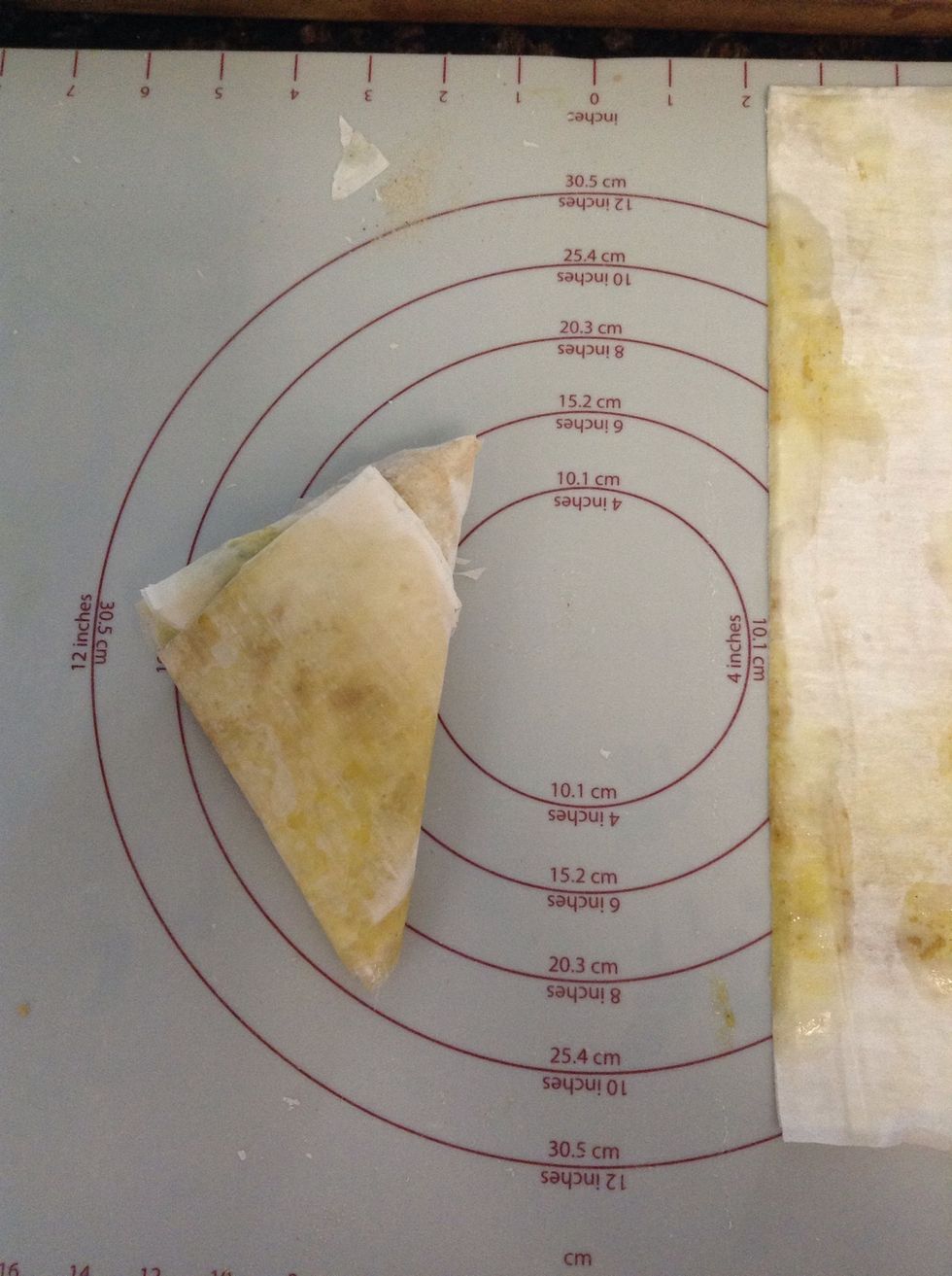 Till you reach a Triangle pastry like this.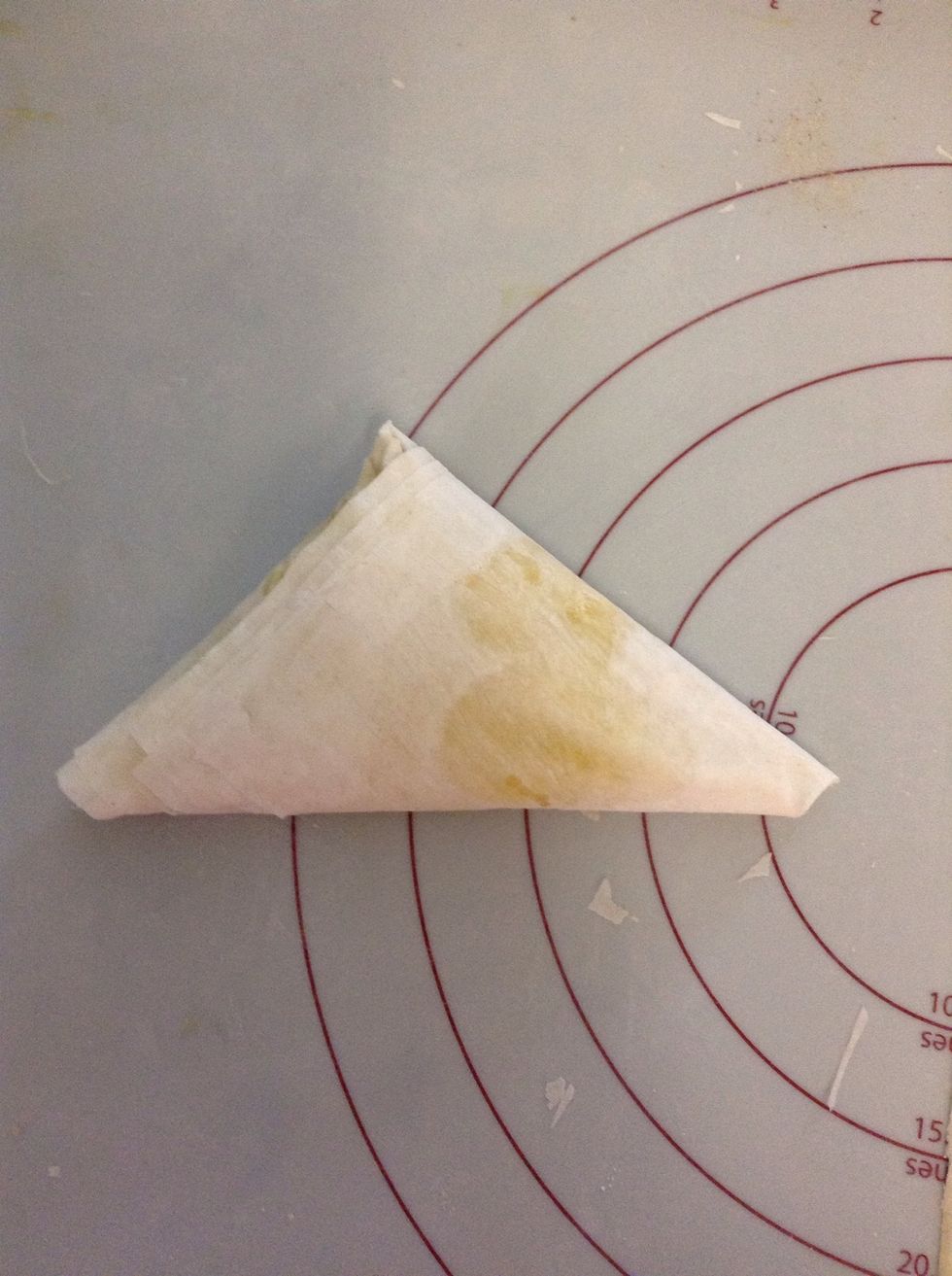 This is the shape your going for. Repeat steps 14-21 until all phyllo and spinach mixture is used up.
Place all triangles onto a greased baking sheet as so.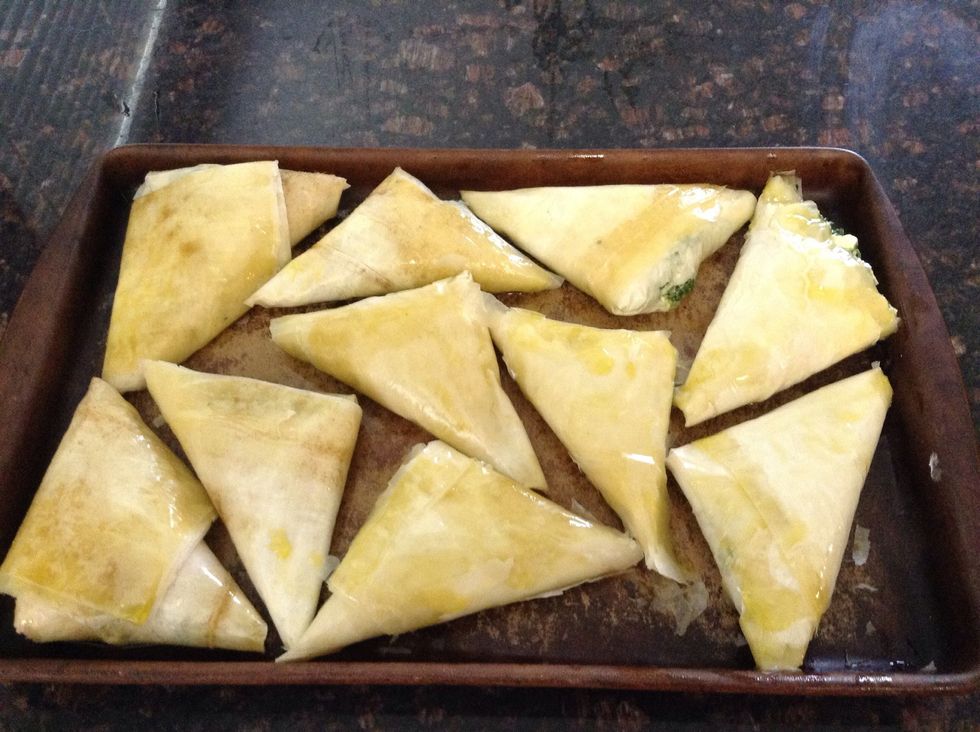 Once you've repeated those steps over & over, you'll have a tray full of Spanokopia! Brush each with additional olive oil.
Bake at 375 F degrees for 25-30 minutes.
Hot & Ready to Eat! Enjoy this Greek Treat, Spanokopia
3.0Tbsp Olive Oil
Sea Salt & cracked black pepper, to taste
2.0 Box frozen Chopped spinach
1/2c Ricotta Cheese
1/4c Olive oil
Plain bread crumbs
1.0lb Phyllo Dough (18 sheets)
1.0 Large Yellow Onion, chopped
4.0 Cloves minced garlic
1/2c Fresh parsley chopped
2.0 Eggs
1.0c Feta Cheese
3.0Tbsp Parmesan Cheese
Large Skillet