A quick and easy side dish to any mexican dish. Go crazy with the veggies!
13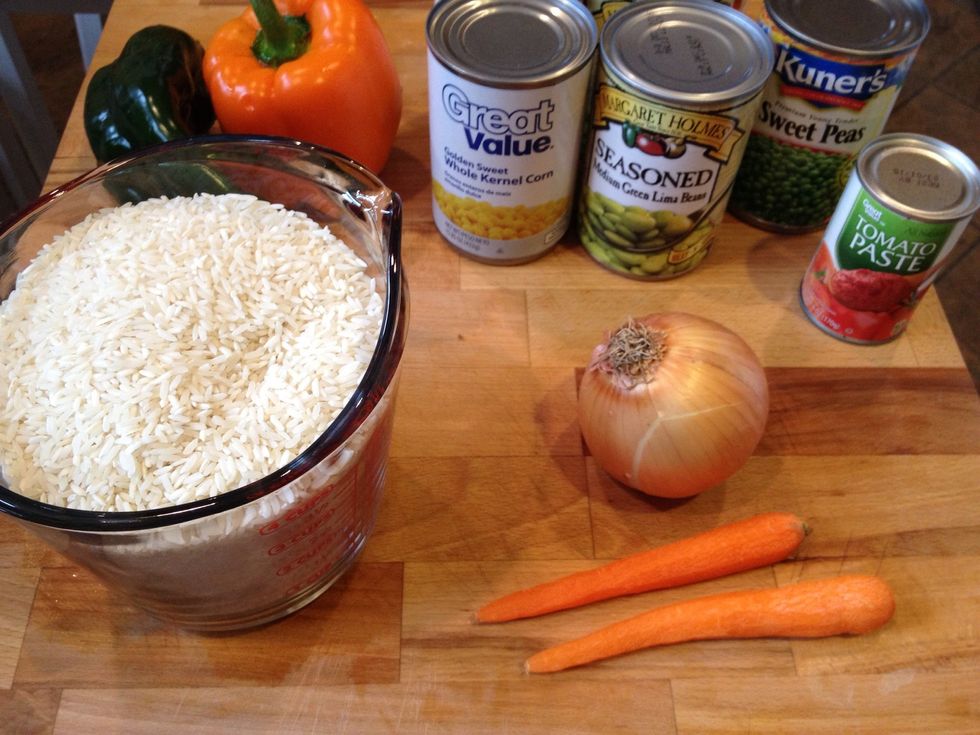 Mise en place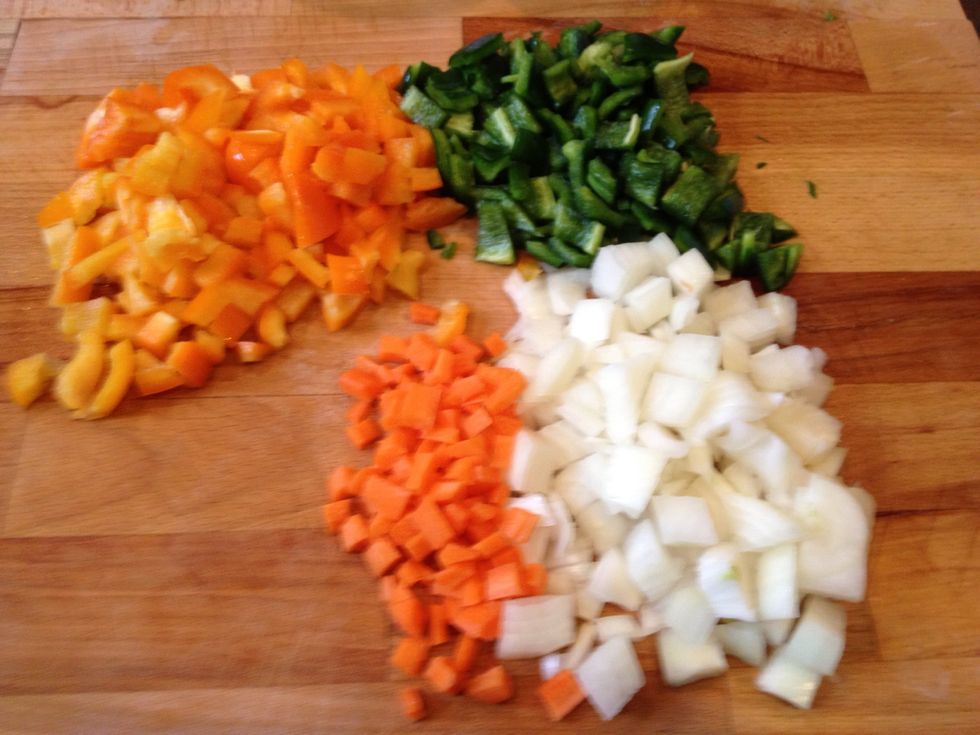 Chop garlic, carrot, onion, and peppers.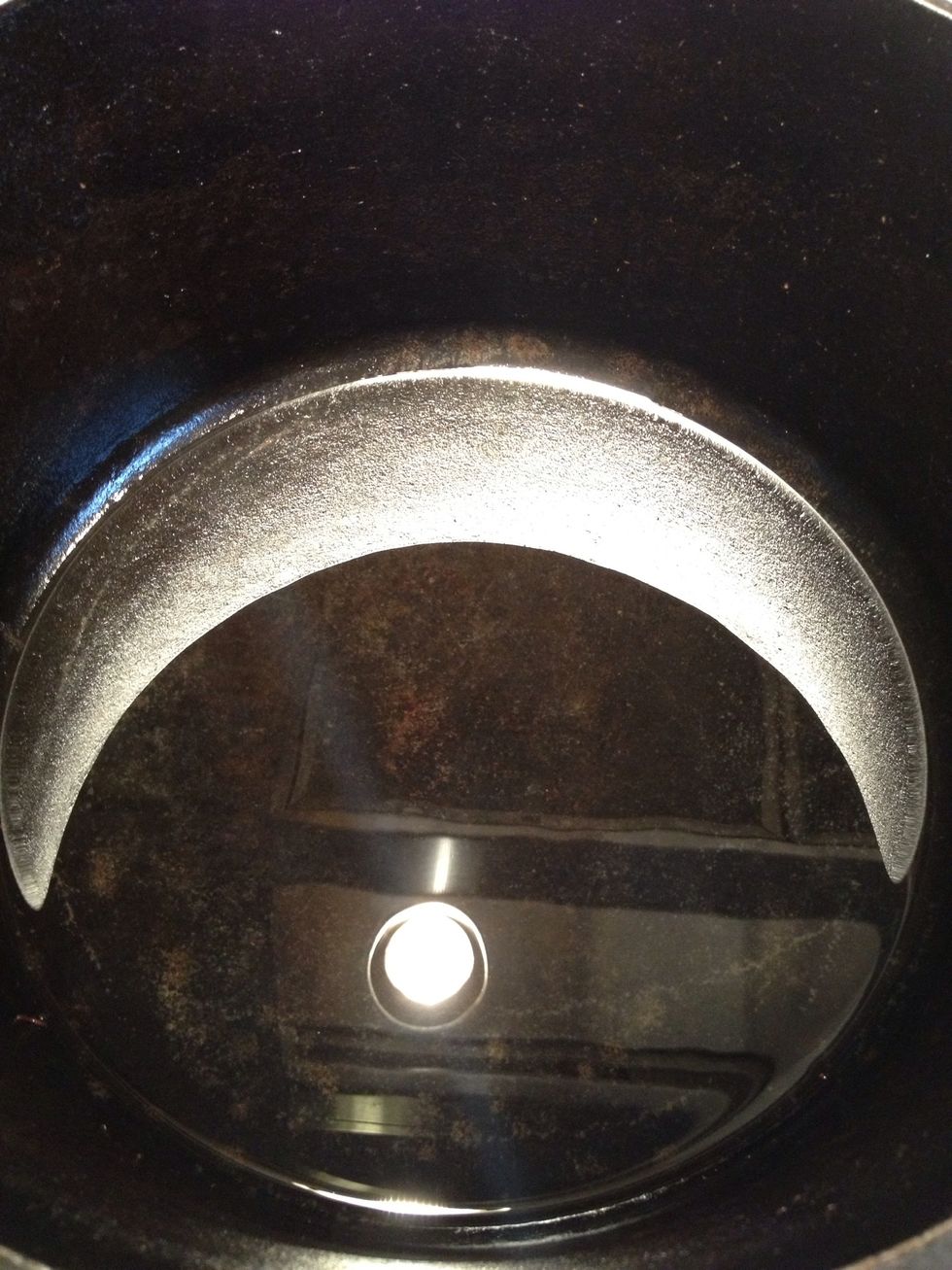 Add olive oil to thick bottomed pot...im using cast iron. Turn burner to medium high. I am making a double batch for a family dinner...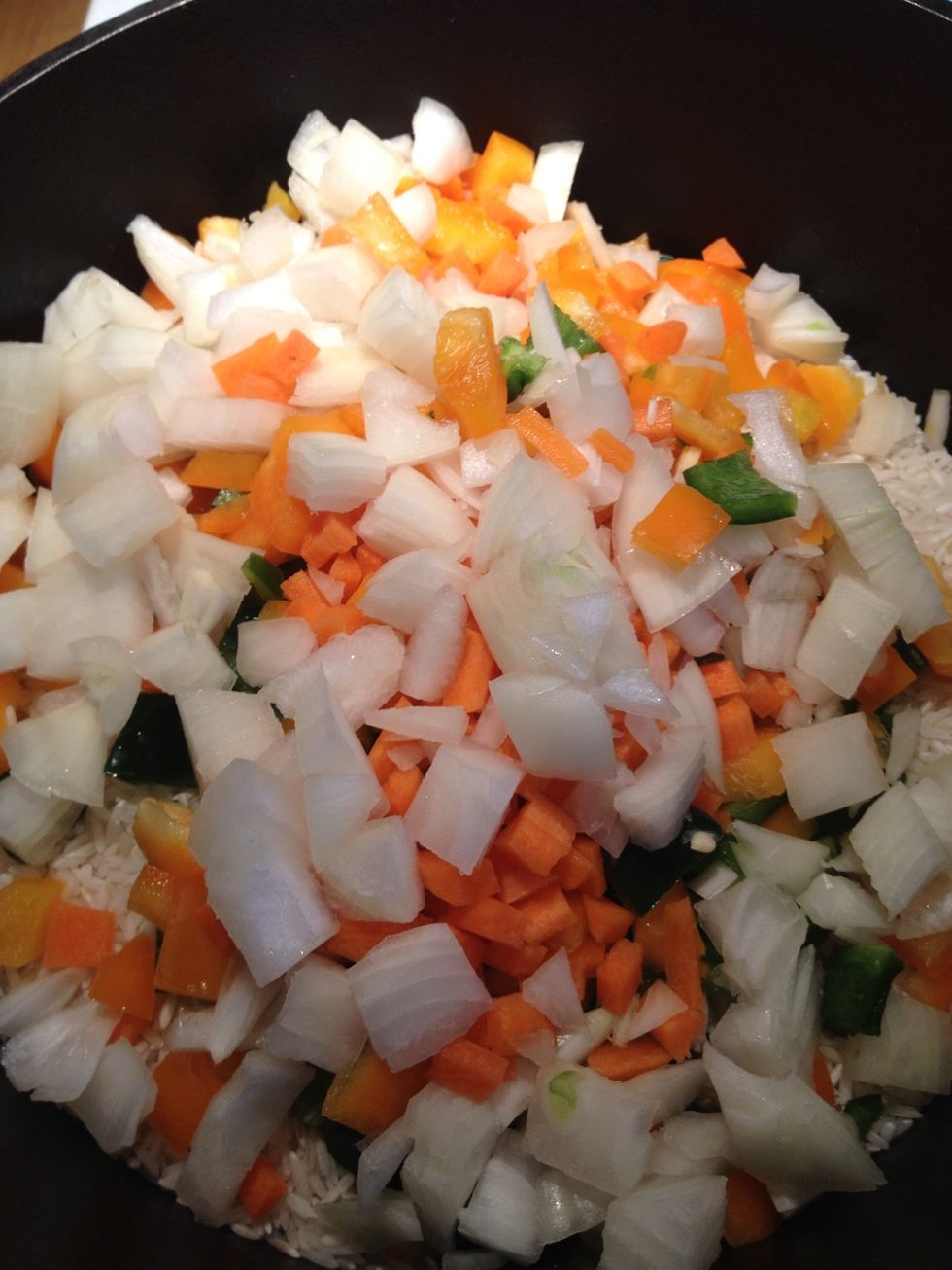 Place rice, all chopped veggies, and cumin seed into pot. Youll hear that magic sizzle! Stir rice mixture frequently to allow rice to toast properly.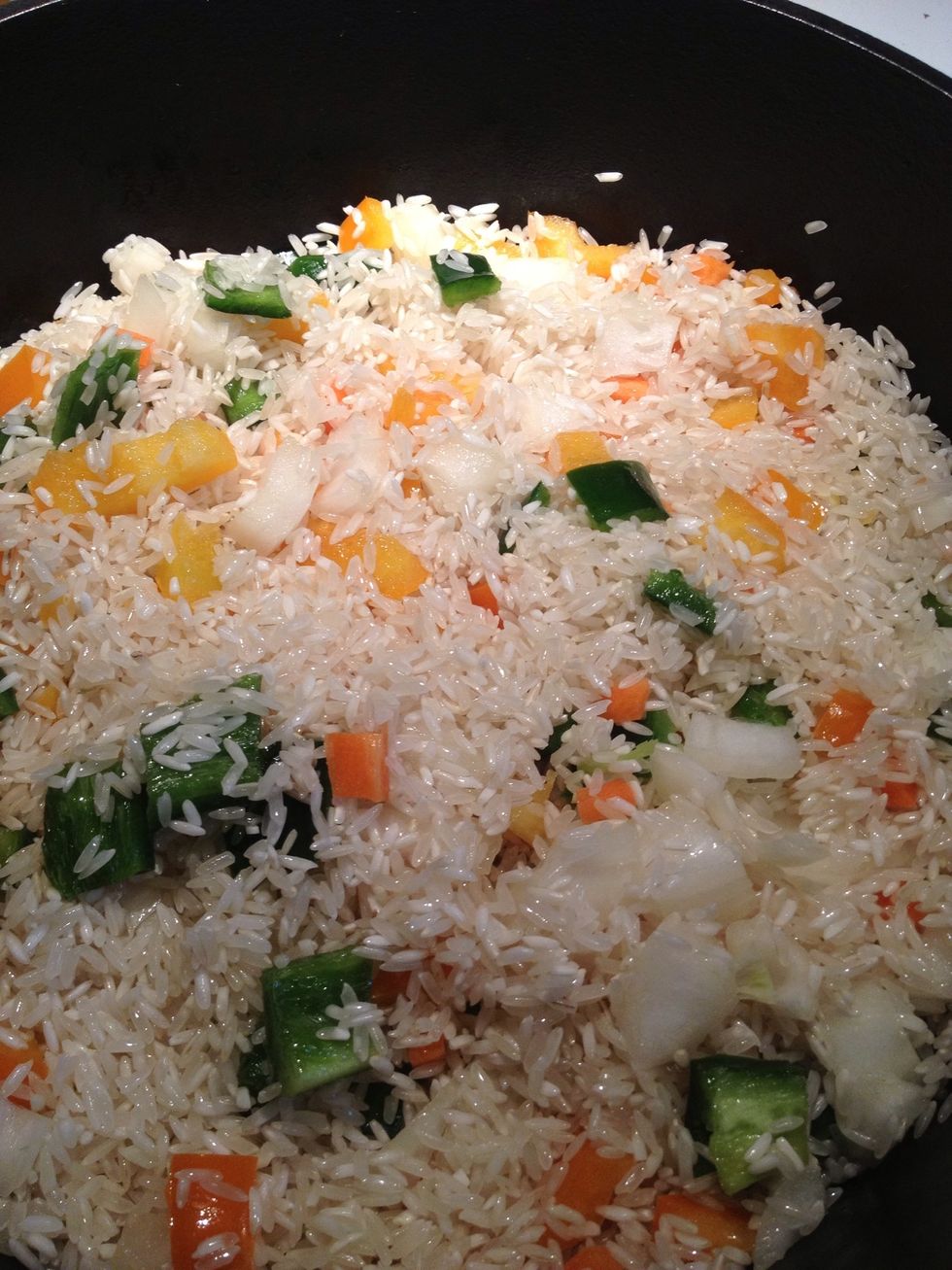 Once the rice has that toasted smell and a nice golden coloring you are ready to add chicken stock, tomato paste and salt. Stir mixture to combine.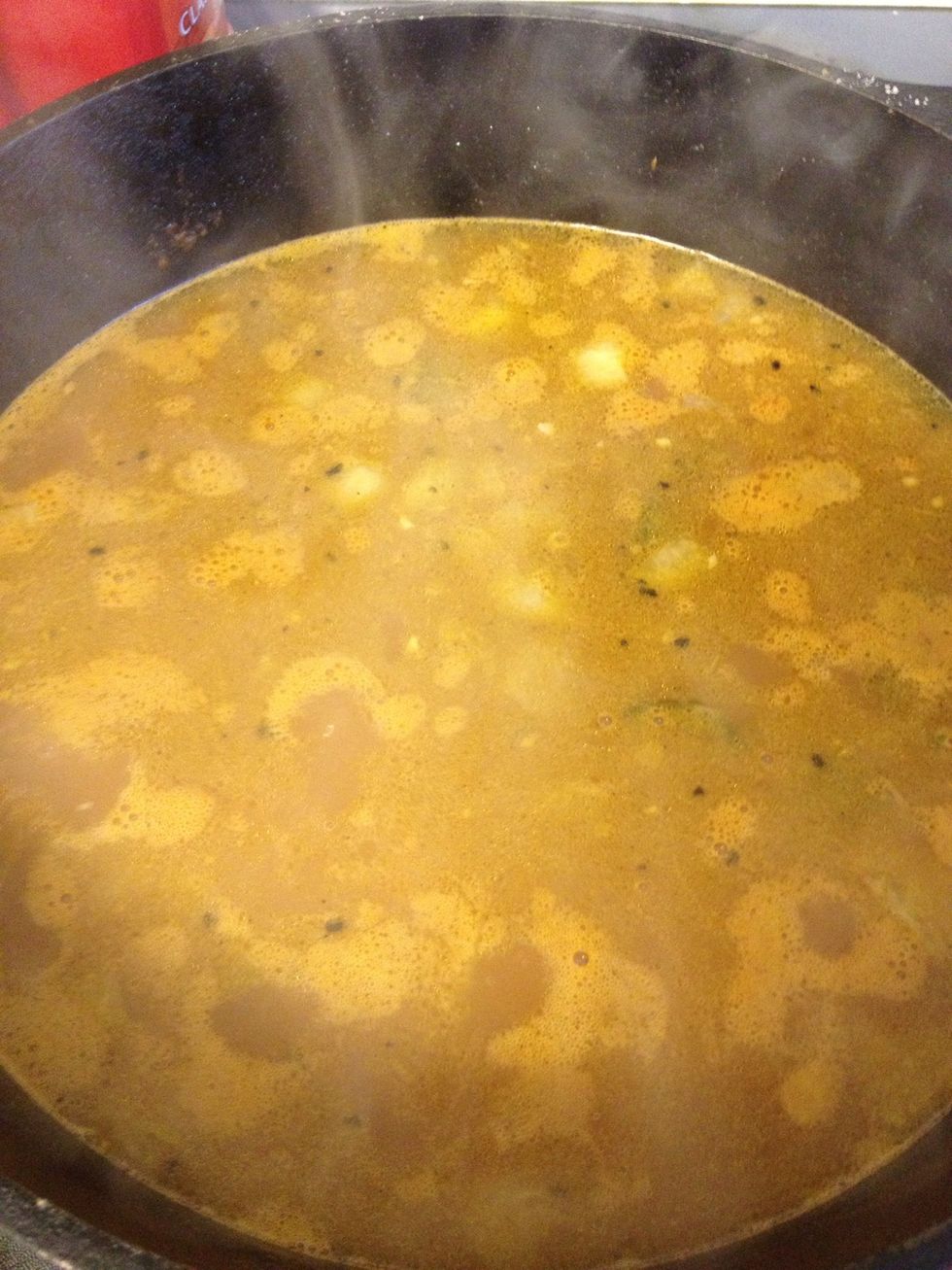 Bring the mixture to boil. Reduce your burner to low. Place fitted lid onto pot. Let cook undisturbed for 30 minutes. Resist the temptation to lift the lid and stir...magnificent rice everytime.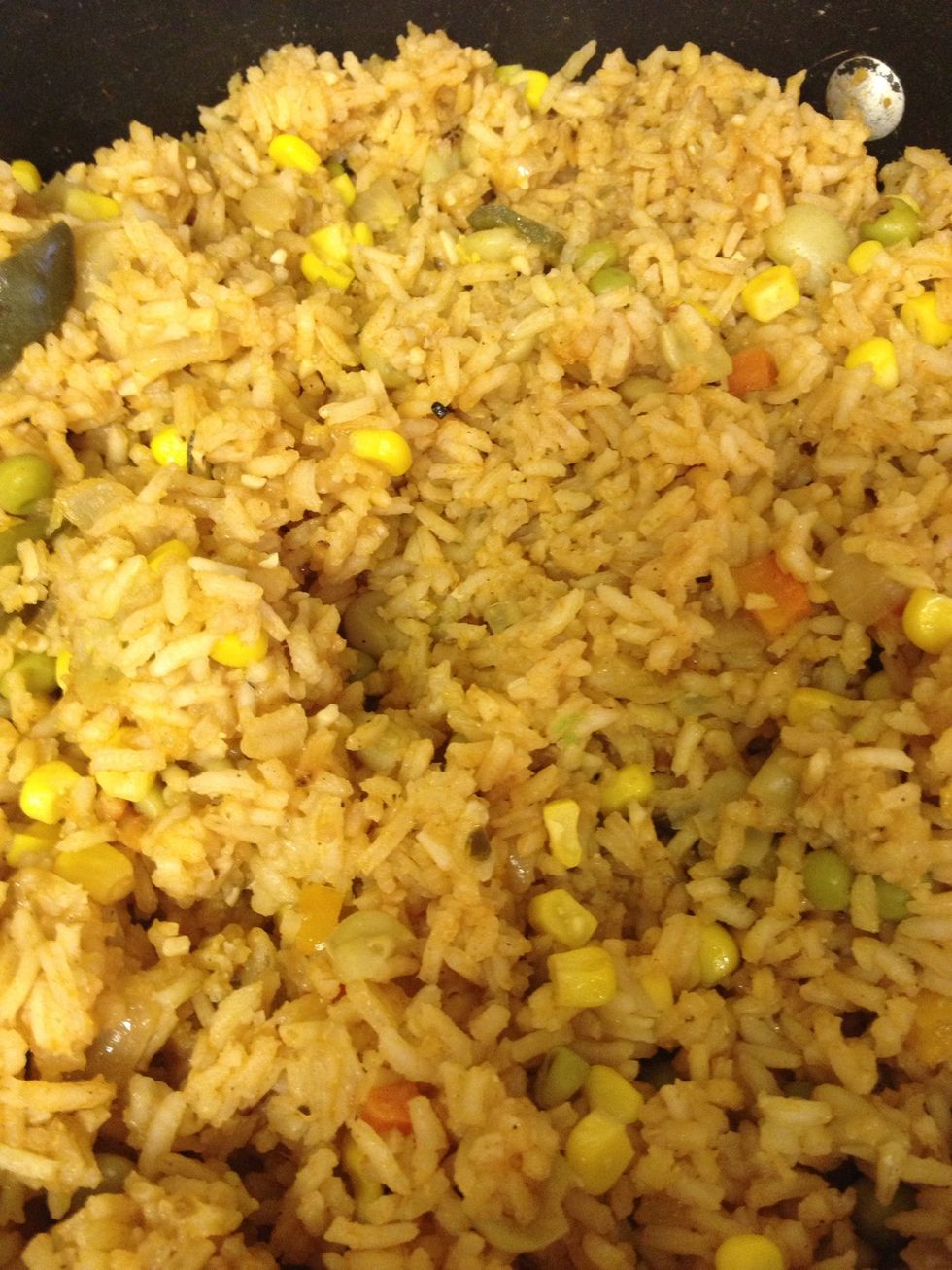 Time to add strained canned veggies to pot and stir into rice so as to combine but not overwork. Place lid back on for 5 additional minutes of cook time. Voila! Get adventerous with veggie additions!
2.0c Long grain rice
4.0c Chicken broth
2.0Tbsp Olive oil
1/2 Large onion chopped
4.0 Cloves chopped garlic
1/2 Bell pepper chopped
1/2 Poblano pepper chopped
1.0 Chopped carrot
1.0 Can of corn
1.0 Can of lima beans
1.0 Can peas
2.0Tbsp Tomato paste
1.0Tbsp Cumin seed
2.0Tbsp Salt
Michael Gallegos
I love the art of food...I am a gastronome and a bit of an irreverent chef! Please do not leave rude and inappropriate comments on my page. Find someone else...