For this paella dish, we used a mix of ingredients. We used chicken, shrimp, and lobster.
We already pre-cooked the lobster for this dish, so if your using any hard shellfish make sure to precook before you add it to the dish.
Instead of rice, we wanted to try something different. We used potatoes, small baby potatoes. If you don't want to use potatoes, switch back to rice.
First, you're going to want to cook your chicken first. Cook with garlic and season with salt and pepper. Sear on both sides until it is golden brown.
Once the chicken is cooked, you're going to want to add the rest of your ingredients, including your saffron, seafood, and frozen peas.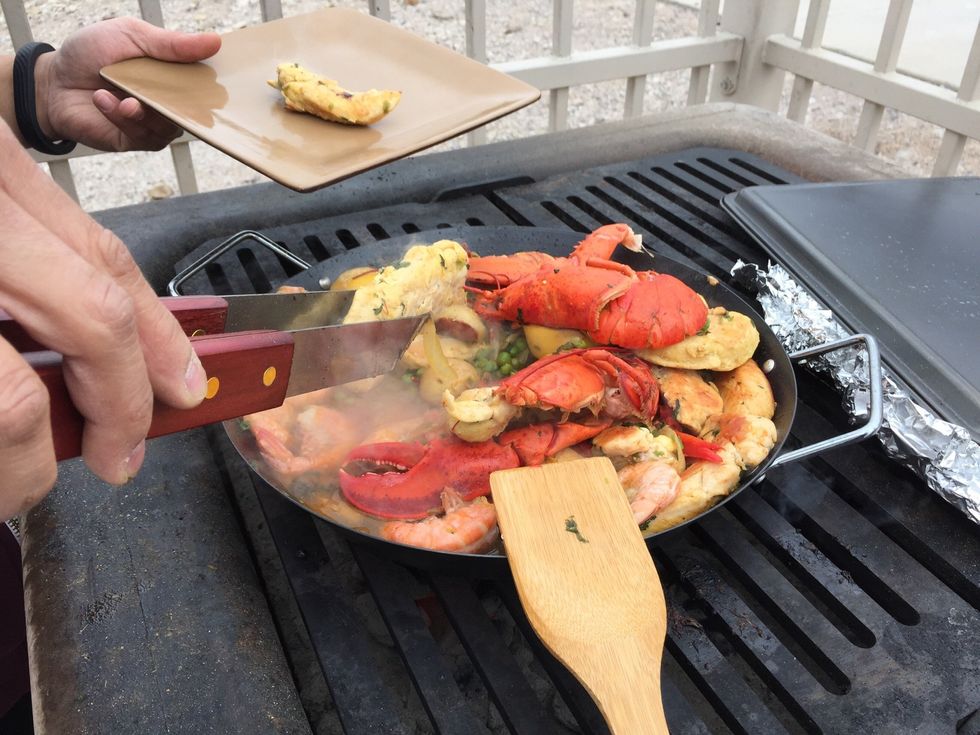 Once all the ingredients are all added, cook covered for about 20 minutes. You just want to heat up the lobster and cook the shrimp. Season to your preferred taste.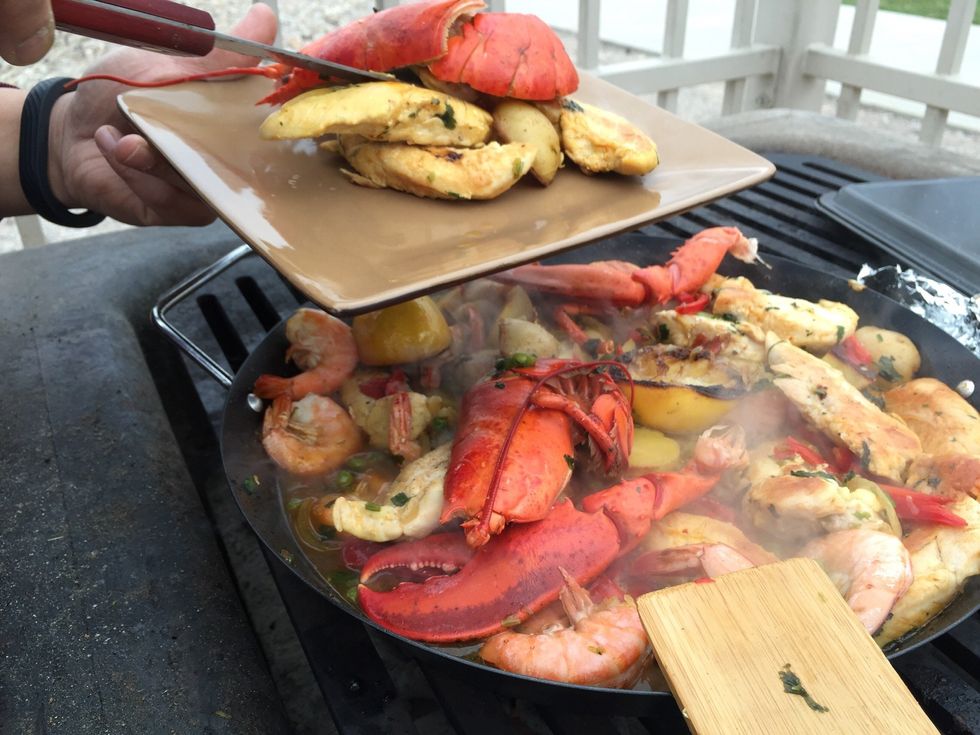 Squeeze the lemon juices over the finished dish for extra flavor and drizzle a little bit of olive oil on the top as well.
This dish is a one pot meal that'll serve many. We made this paella our way, but there are many different variations to this amazing Spanish dish. It's quick, easy, filling, and super super delicious!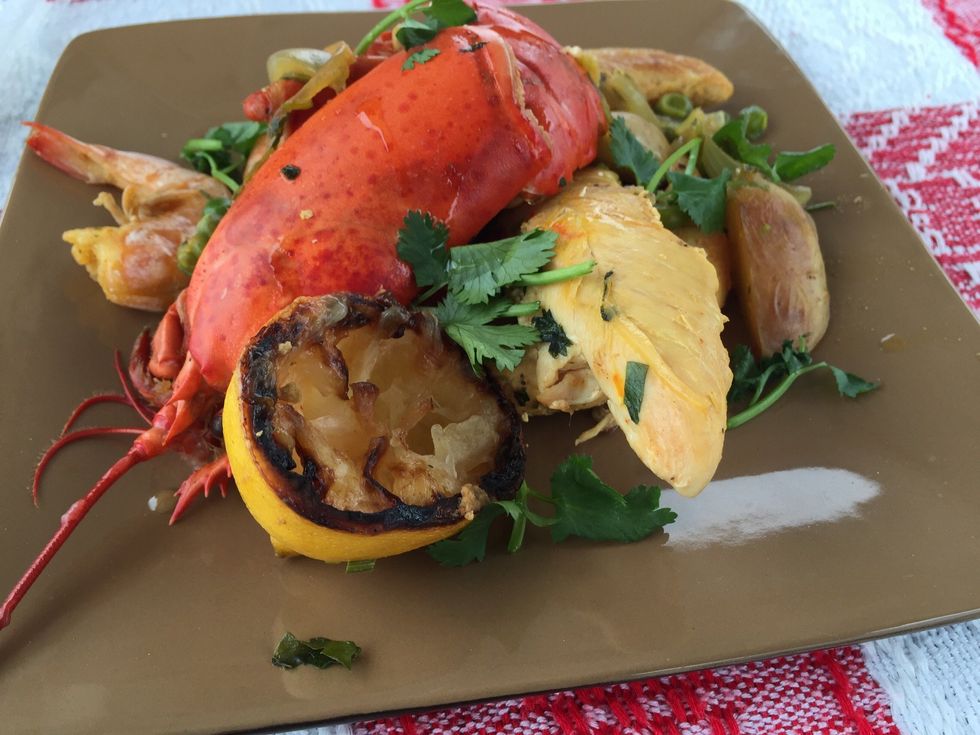 For more easy and delicious food, check out more on The Foodbox! www.foodbox.tv www.instagram.com/thefoodbox www.pinterest.com/thefoodbox
1.0bnch Chicken thighs
1.0 Lobster
1.0bnch Shrimp
1.0pch Saffron
3.0 Lemons
1.0bnch Potatoes
1.0bnch Frozen Green peas
3.0part Garlic
1/2Tbsp Smoked paprika
2.0Tbsp Olive oil
1.0bnch Salt and pepper