Cook Spaghetti Squash With Ricotta and Tomatoes
23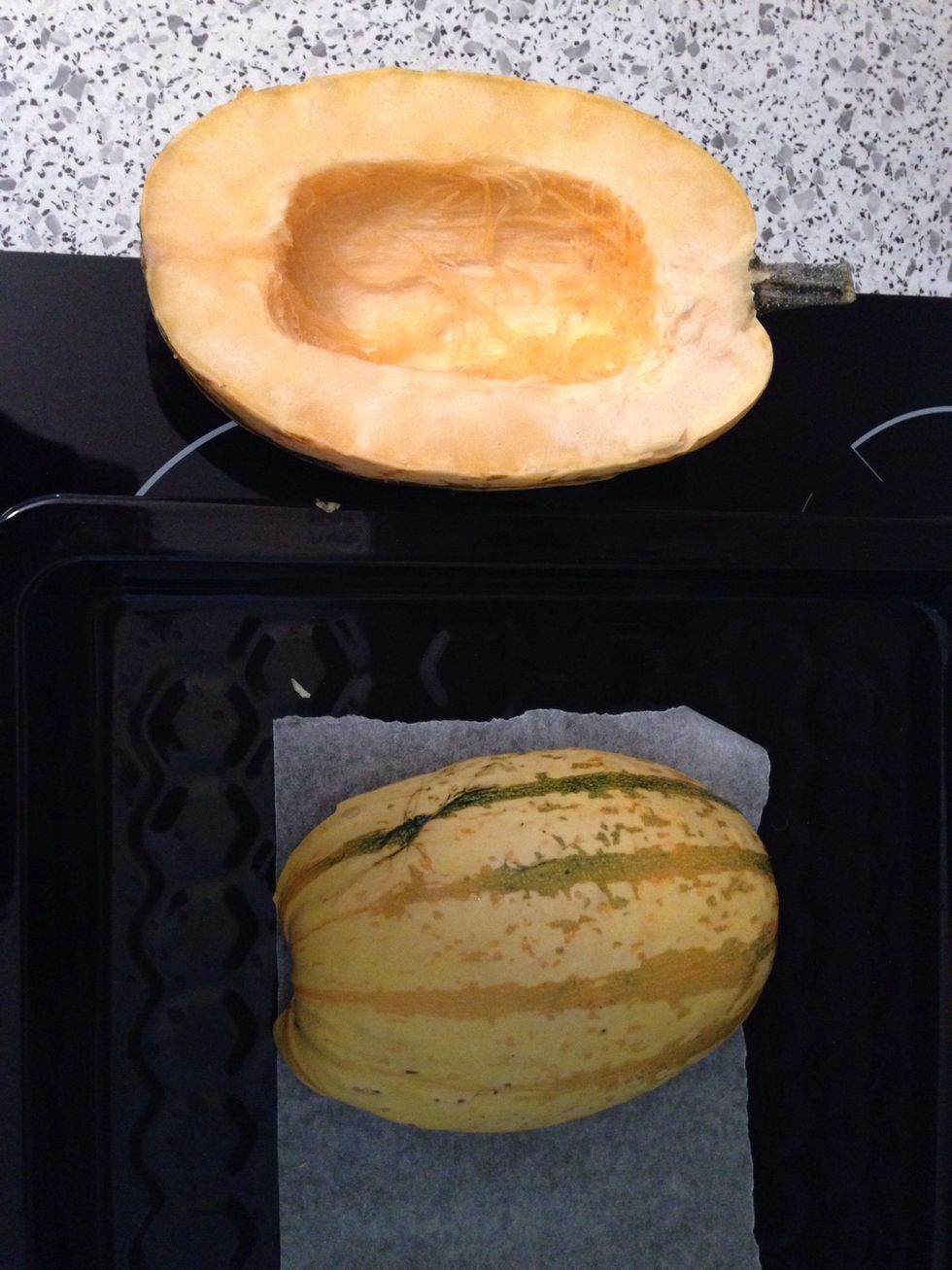 Preheat oven 200 Grad Celsius. Cut the squash in half and spoon out the seeds.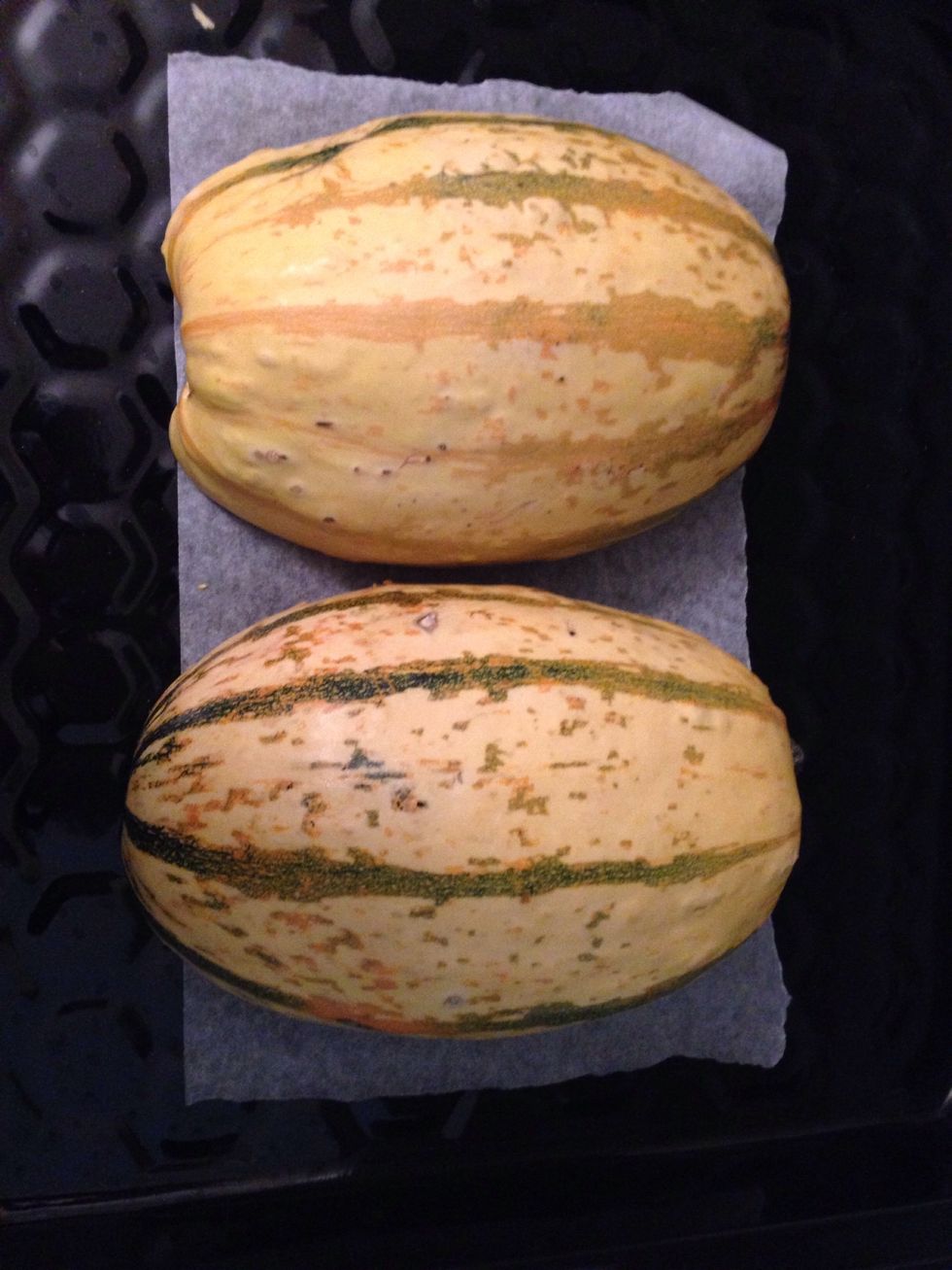 Bake rind side up 45 minutes.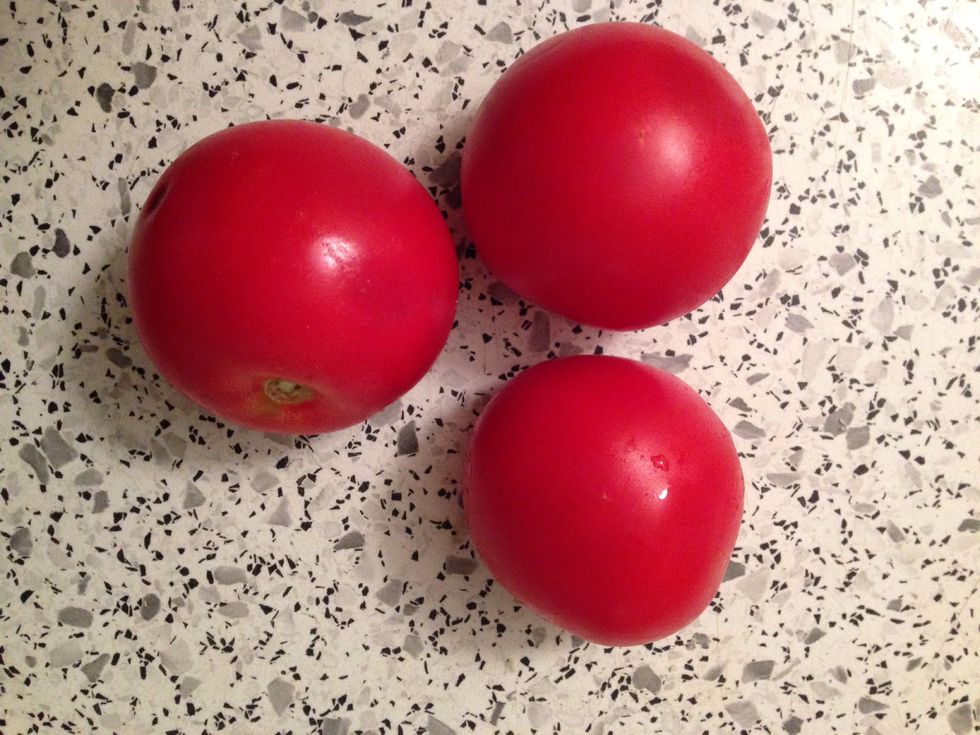 In the meantime --> the next steps: how to make your own tomato sauce! You can also use canned tomato sauce instead. You need three large tomatoes.
Put the tomatoes in boiling water.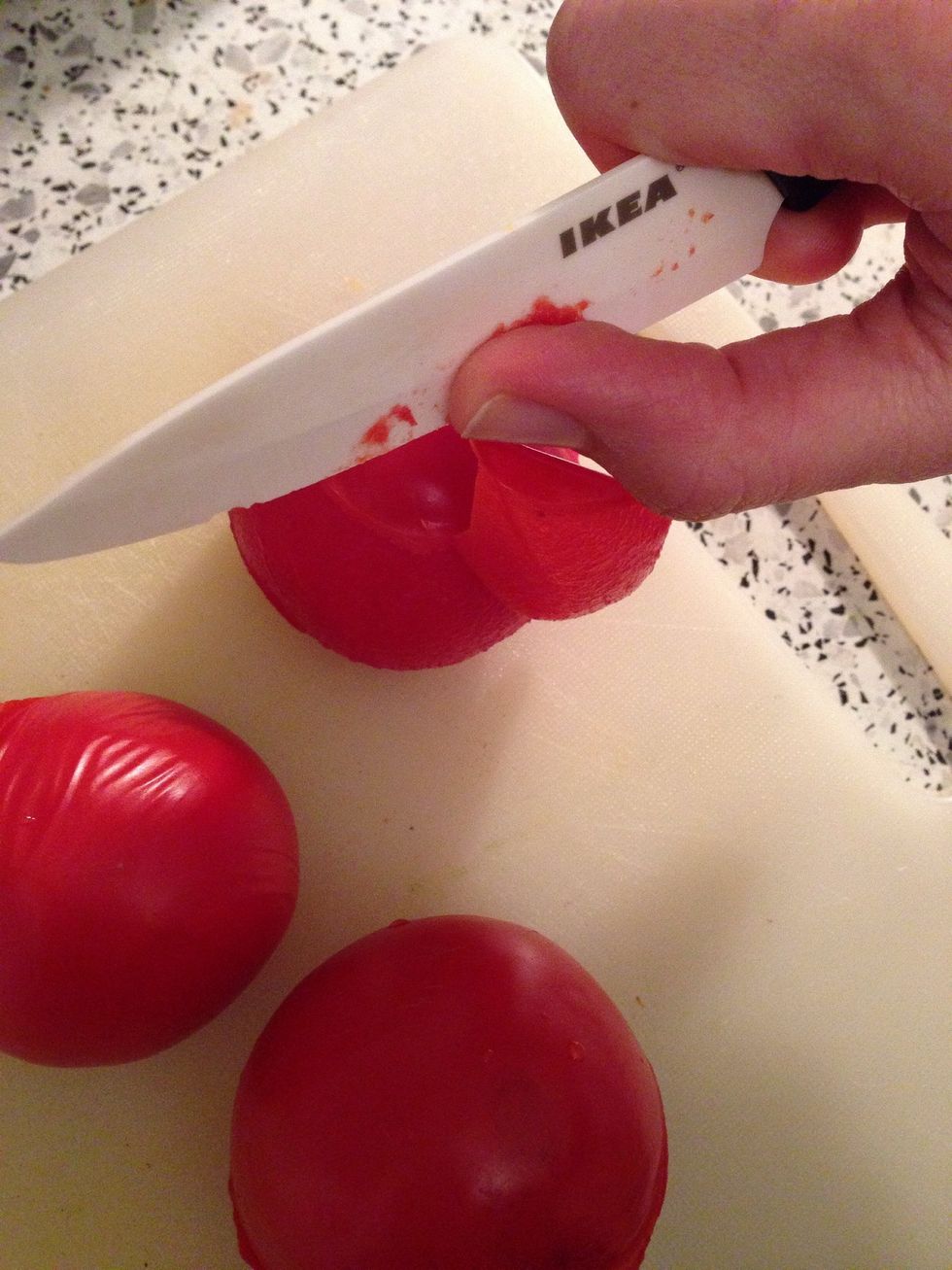 Strain off the water. Now you can peel off the skin easily!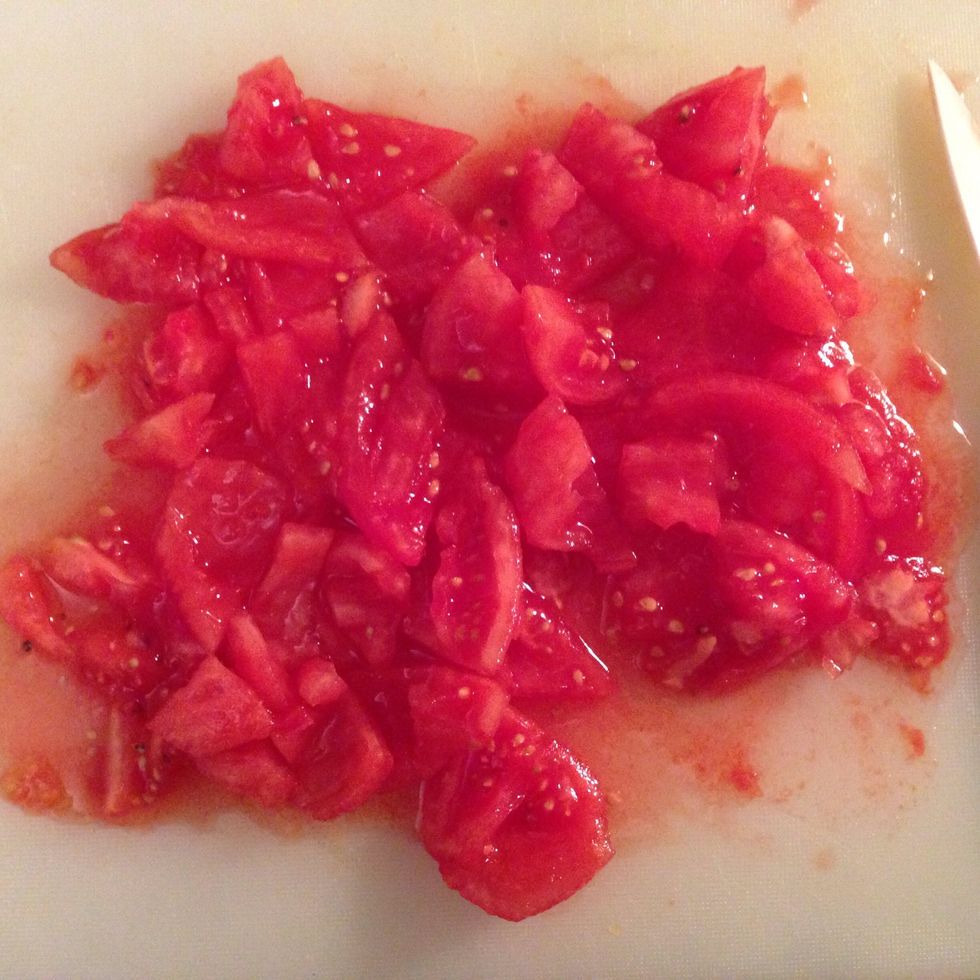 Cut the tomatoes in pieces.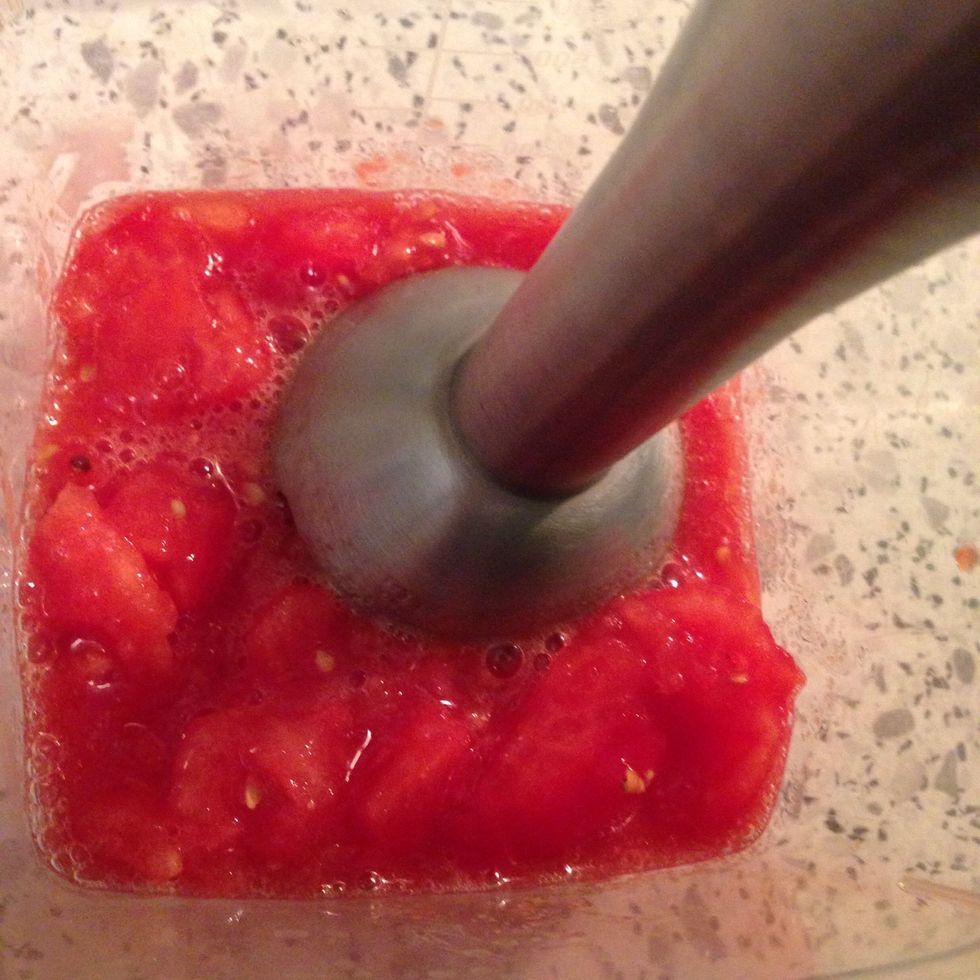 Blend them to a sauce.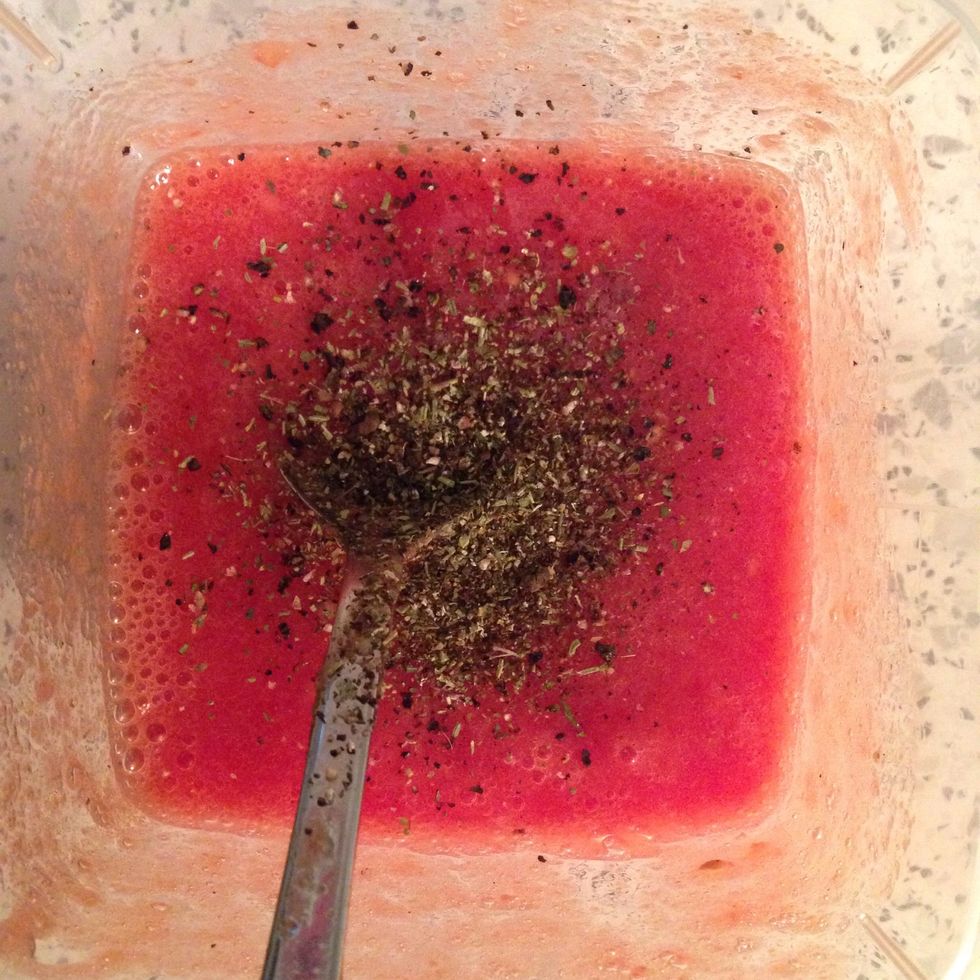 Add salt, pepper and herbs.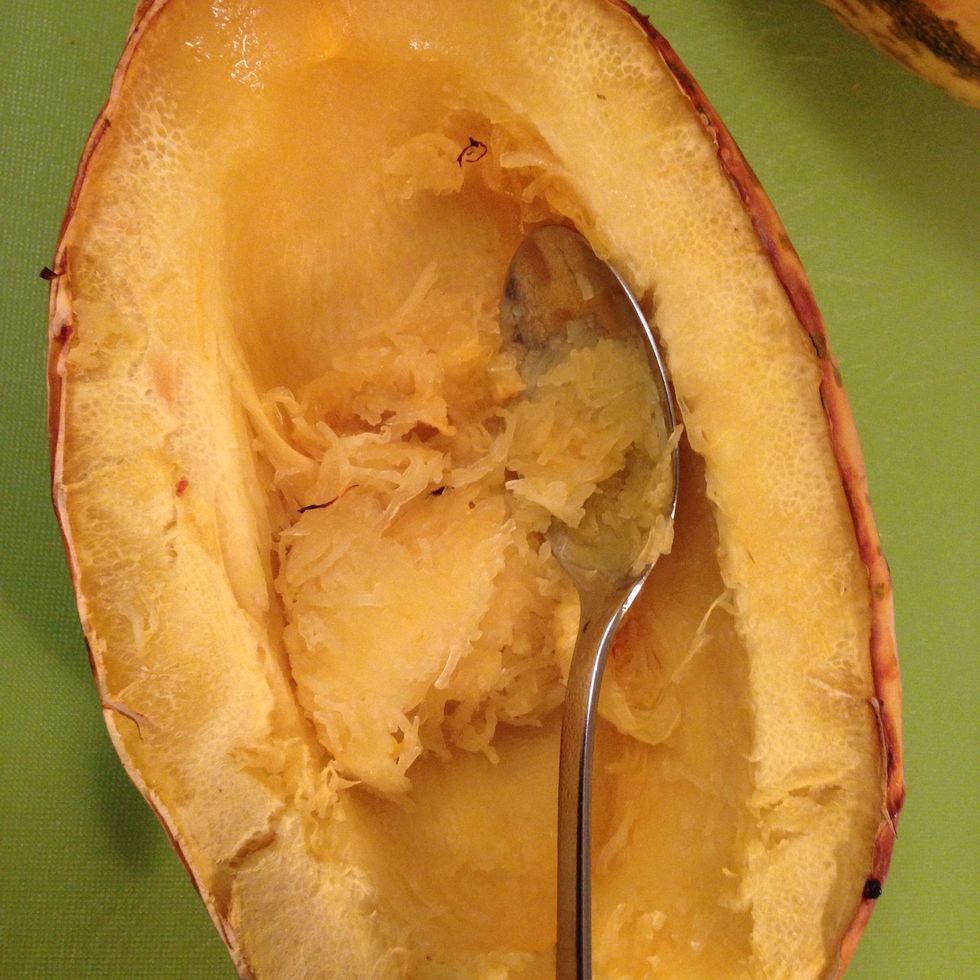 When the squash is ready use a fork or spoon and scrape out the spaghetti squash.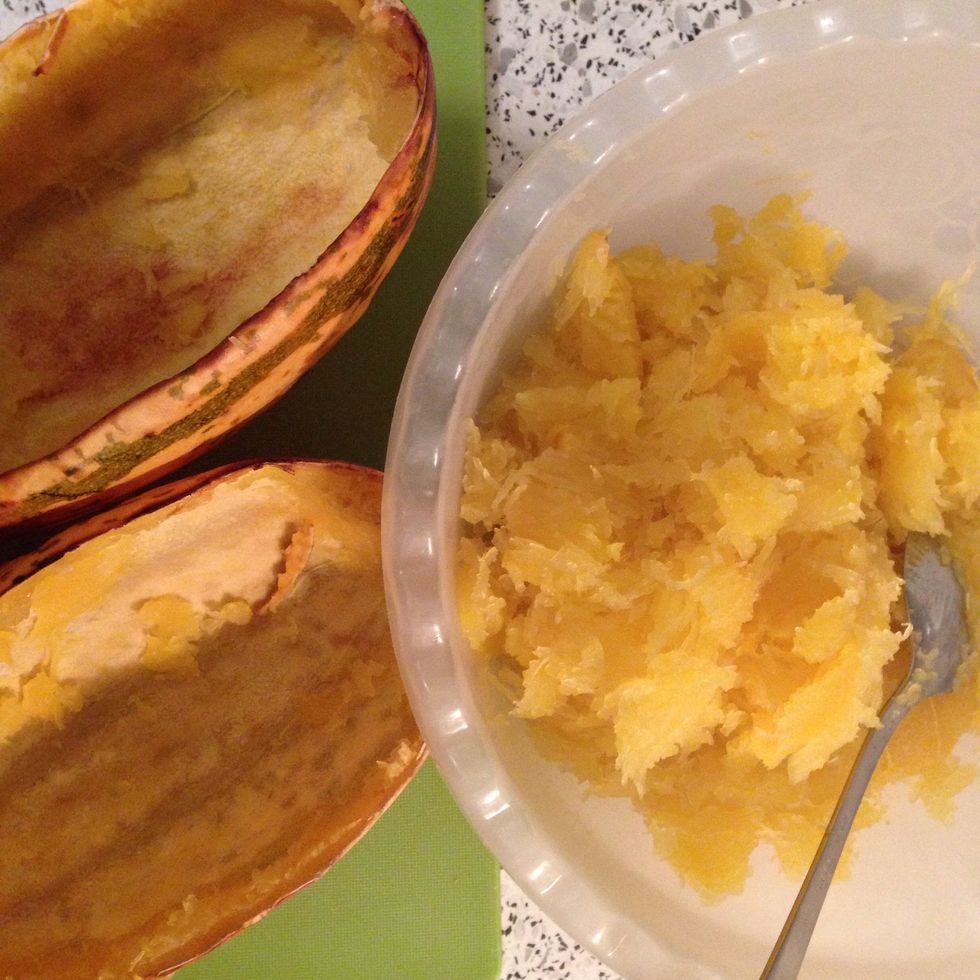 ...until the rind is left.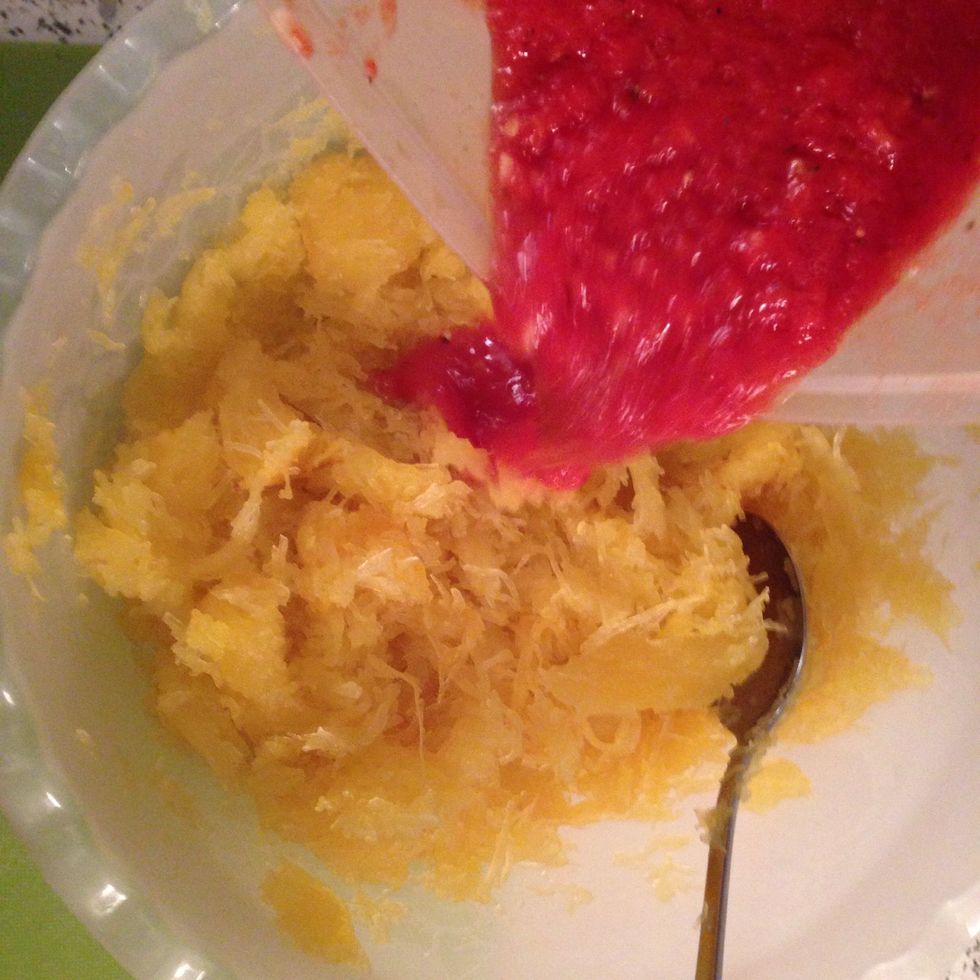 Now add the tomato sauce to the squash.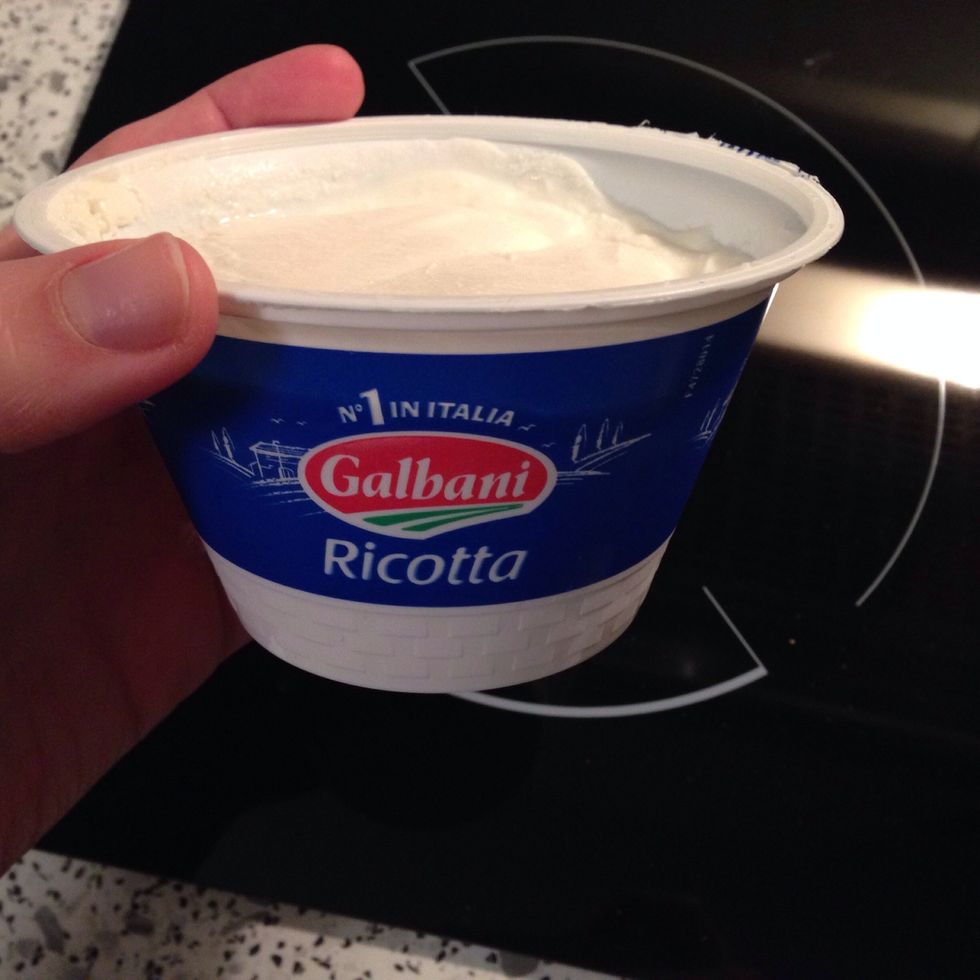 You need one cup ricotta cheese.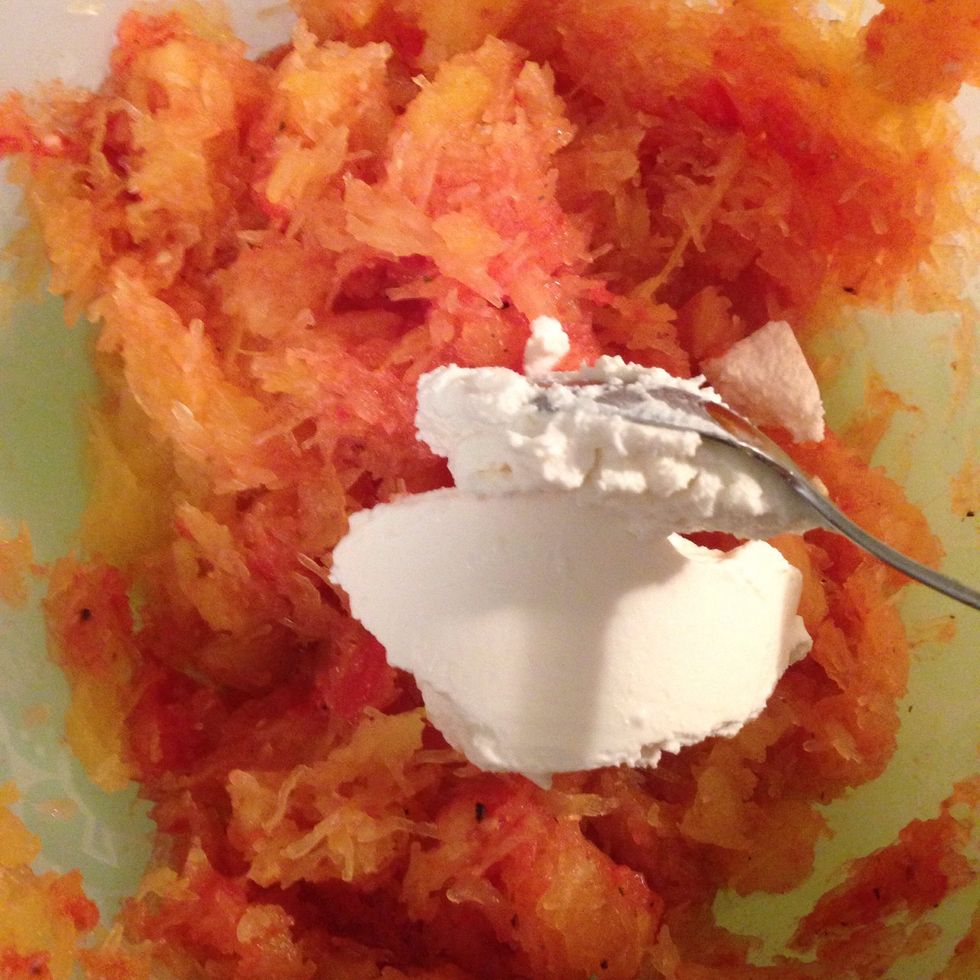 Add 1/2 of the ricotta and salt to the squash.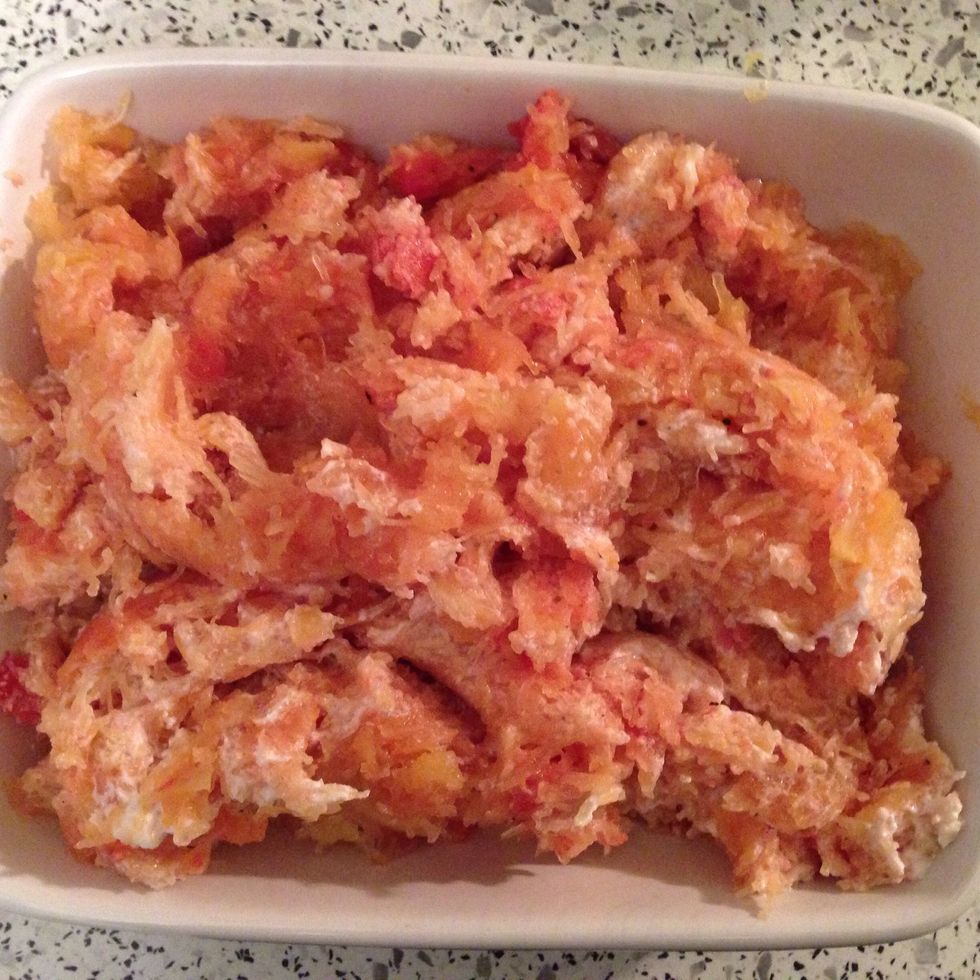 Pour the squash mixture into an oven safe bowl.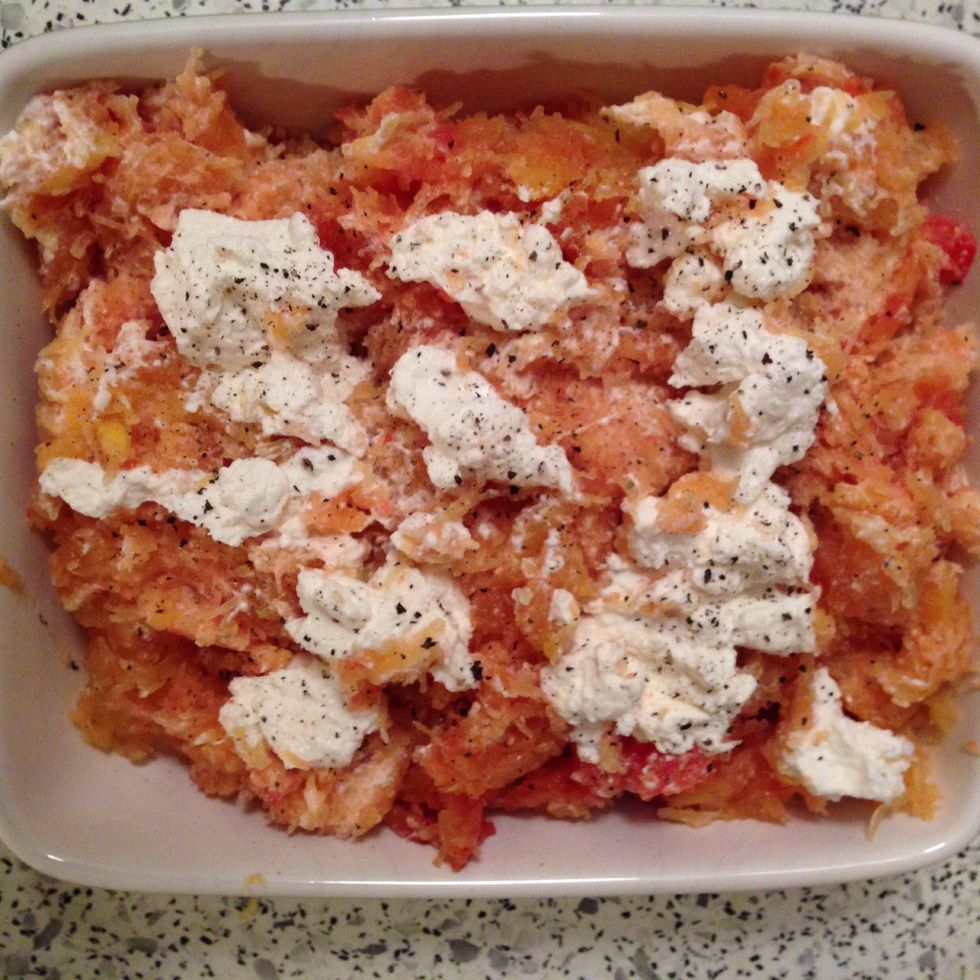 Dot with the remaining ricotta and pepper it.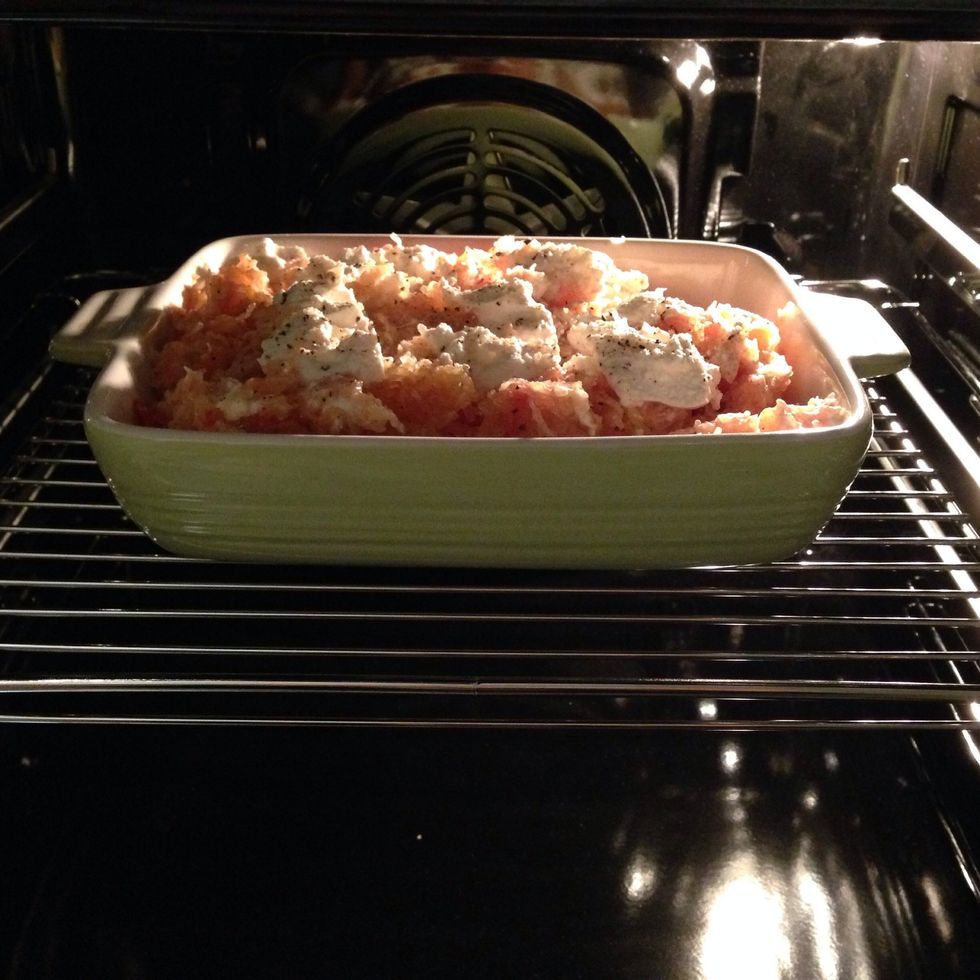 Now bake under broiler for 5-10 minutes.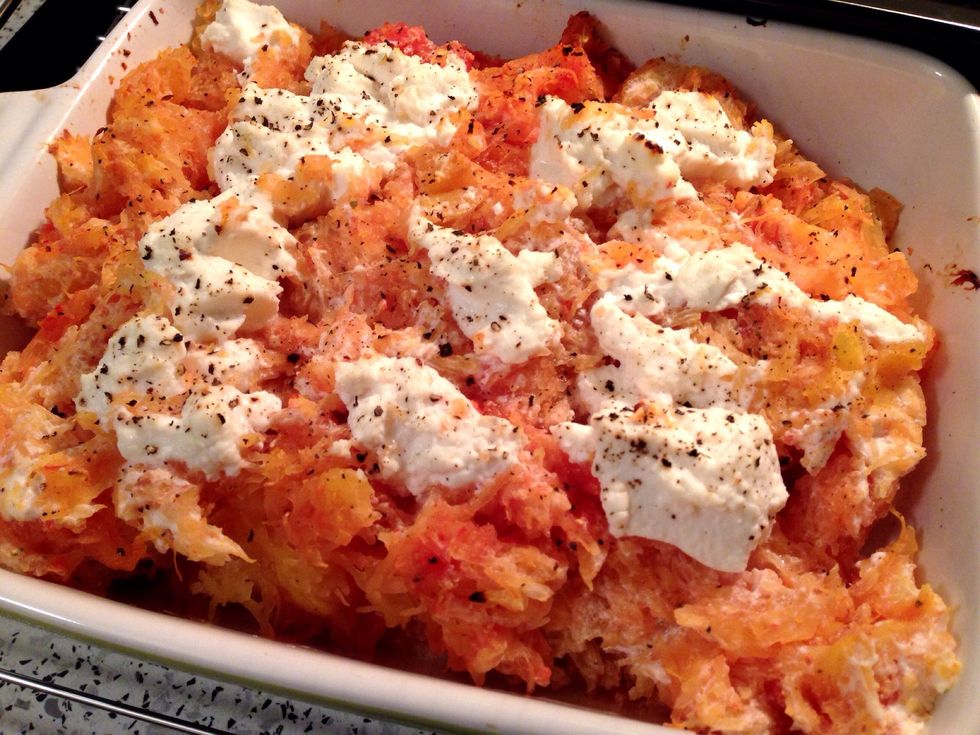 Yum!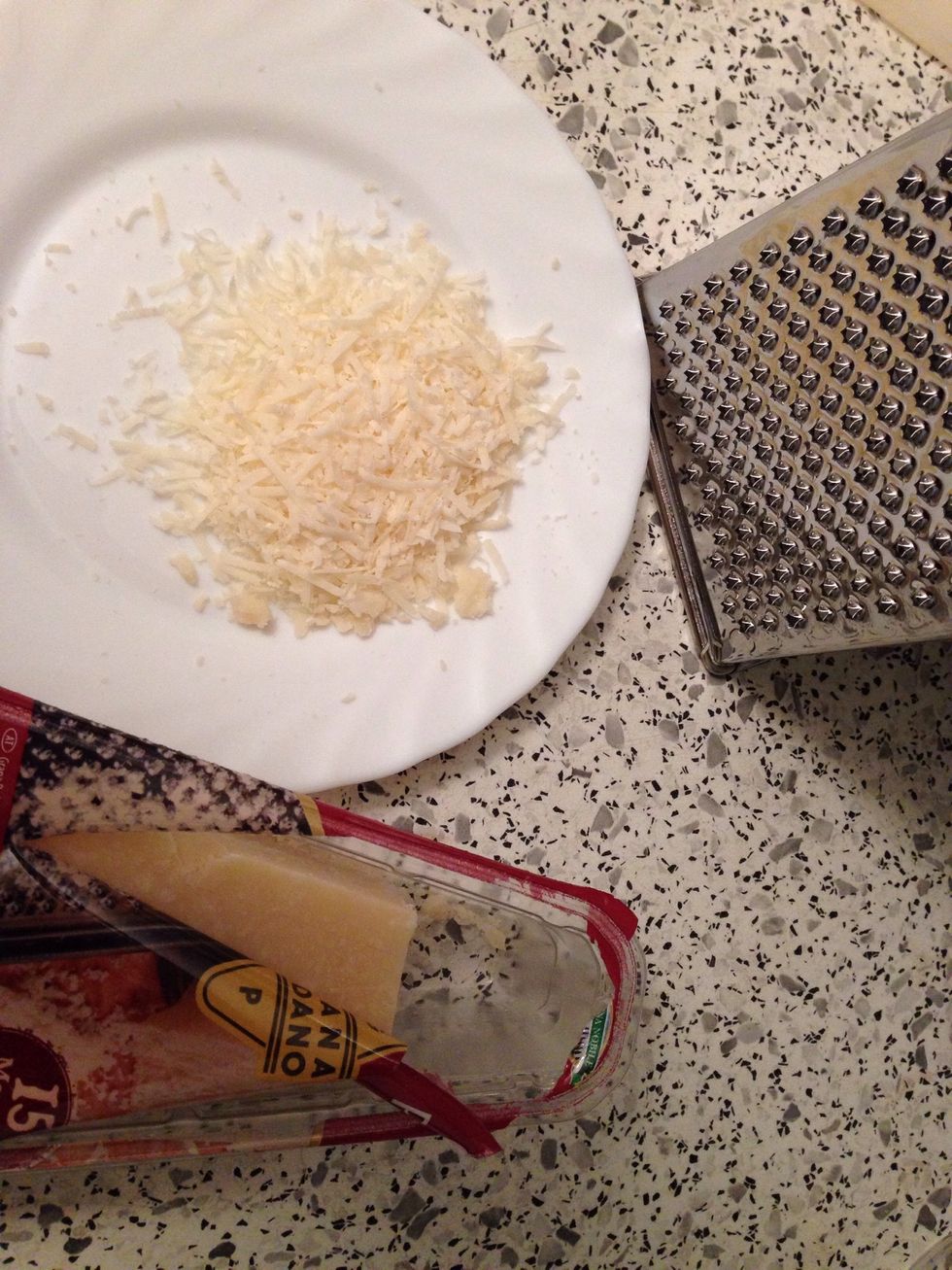 Optional: rasp the parmesan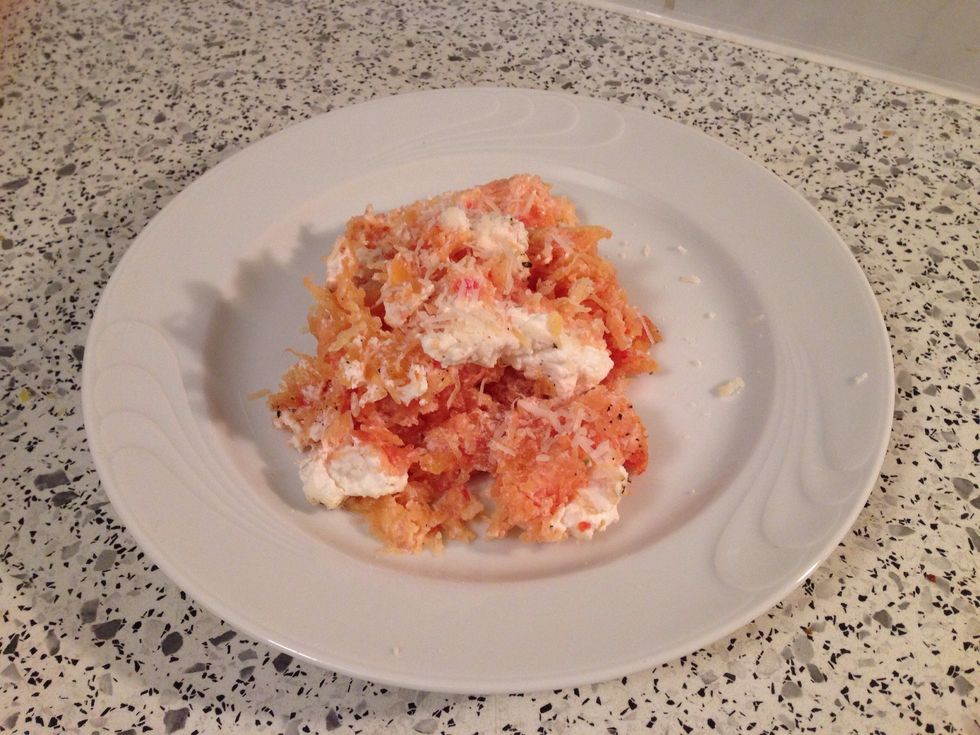 Serve immediately. I also added grana de padano... it was already cheesy enough because of the ricotta, so you don't really need it ;)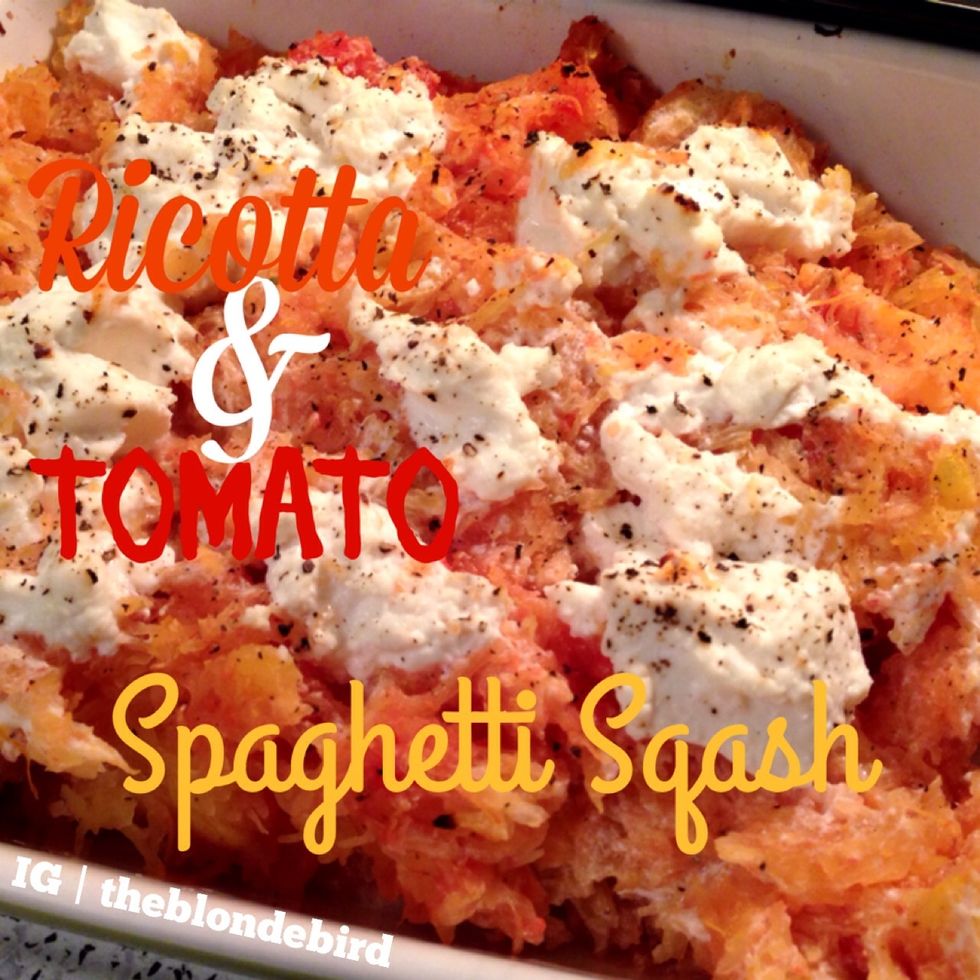 Follow me on Instagram for healthy recipes ;) theblondebird
1.0 Spaghetti squash
3.0 Tomatoes
230.0g Ricotta
Salt
Pepper
Provençal herbs
Grana de Padano (optional)