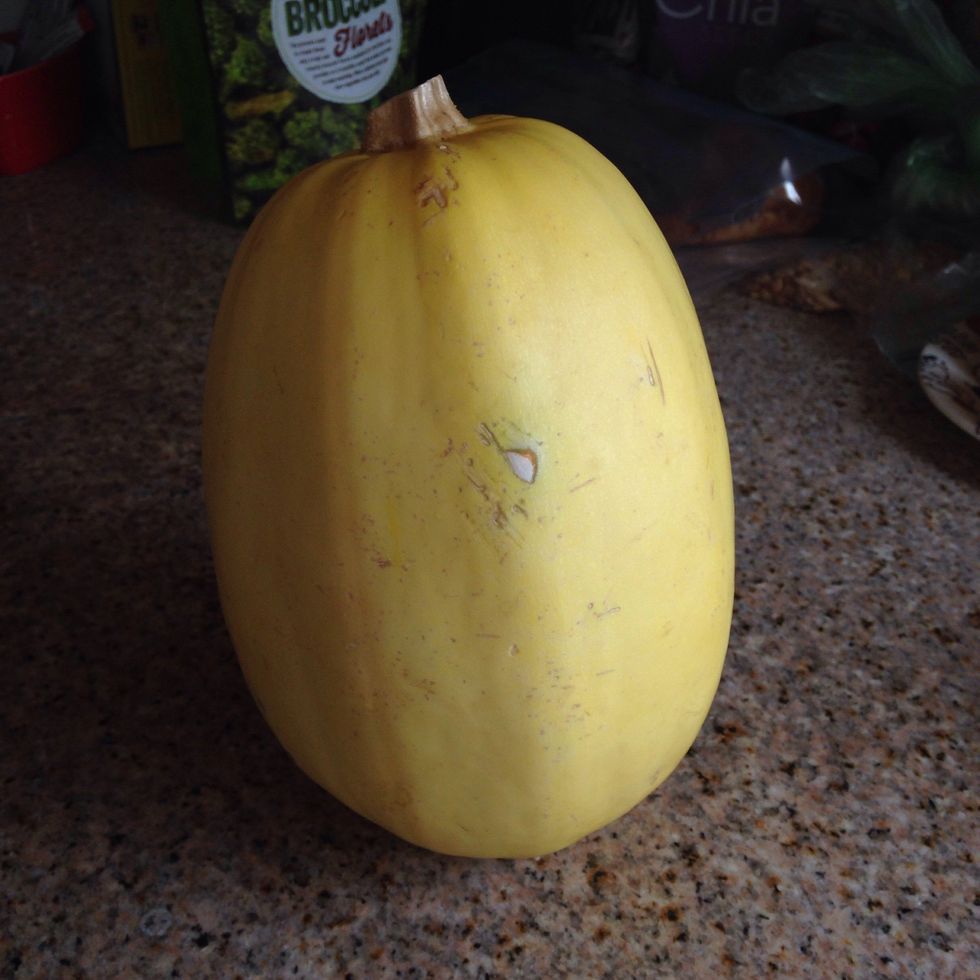 Cook the spaghetti squash, poke some holes in it with a knife and then bake for 30 minutes at 350F in oven, then flip it and bake for another 30 minutes.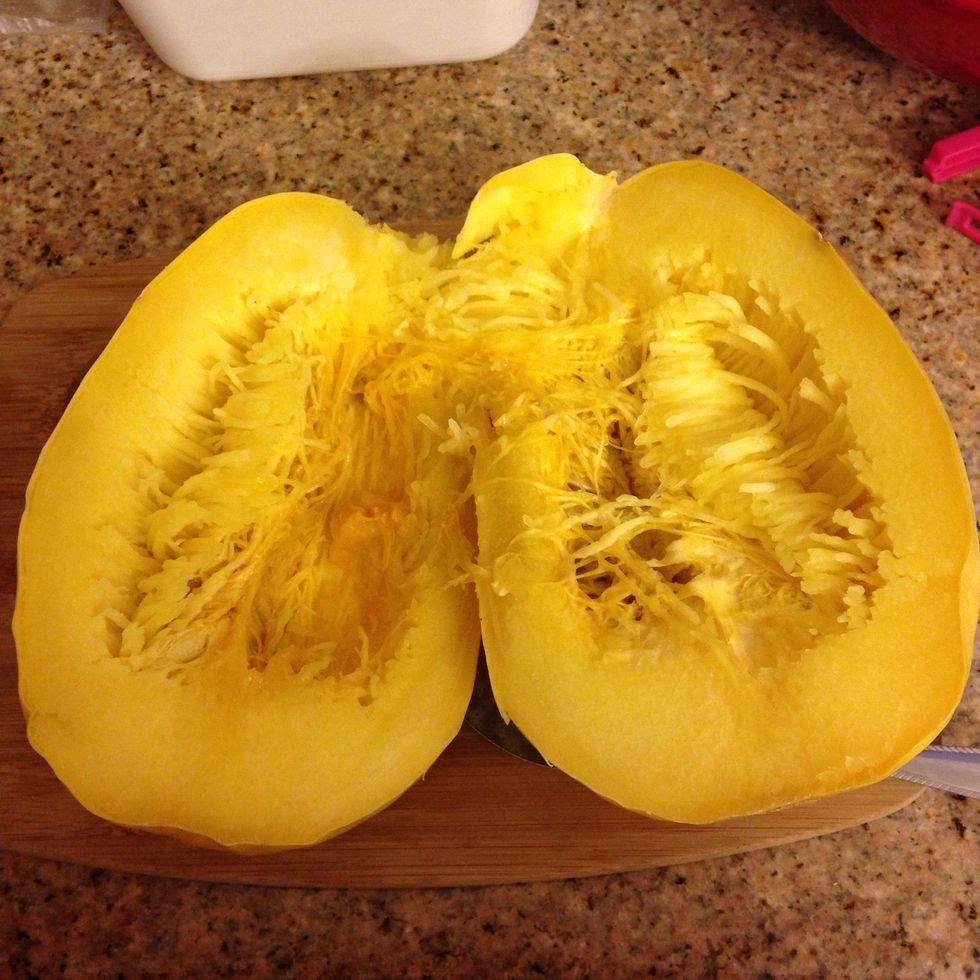 After an hour of baking, let the spaghetti squash cool down before cutting it in half lengthwise. Or else you might get a lot of hot steam in your face!! Remove seeds with a spoon.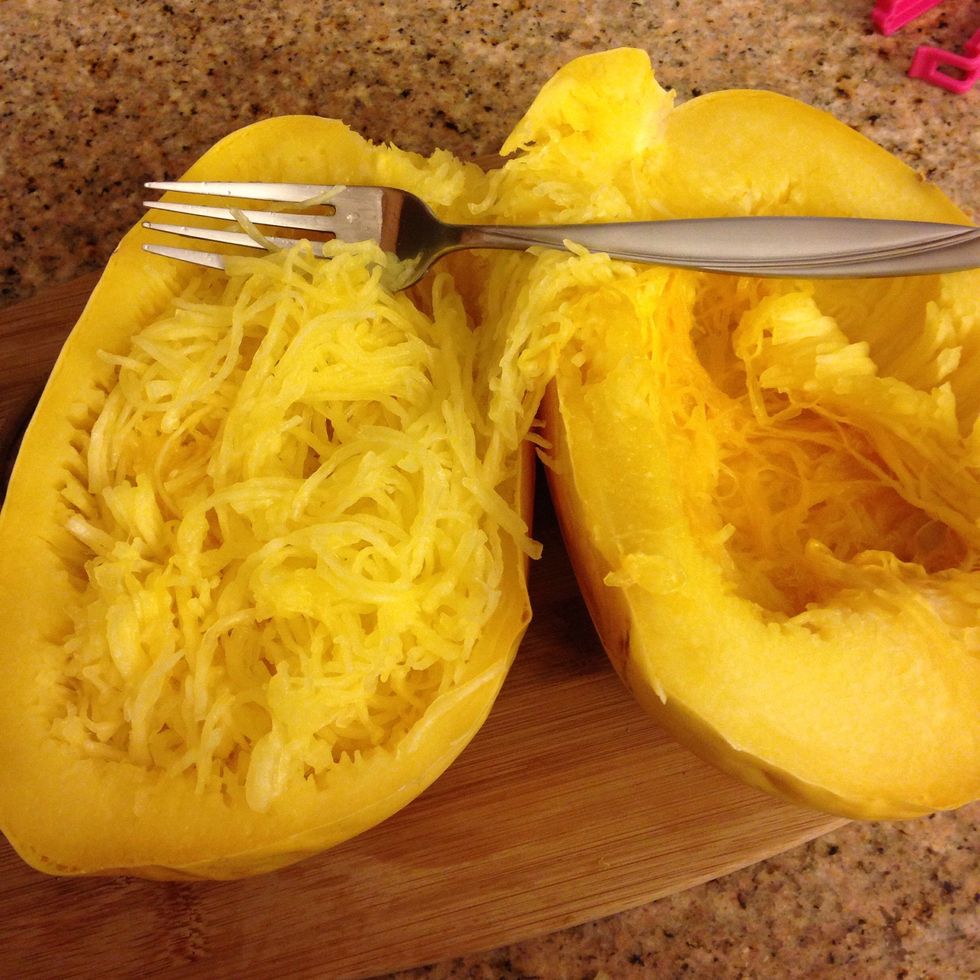 Break it up into strands with a fork.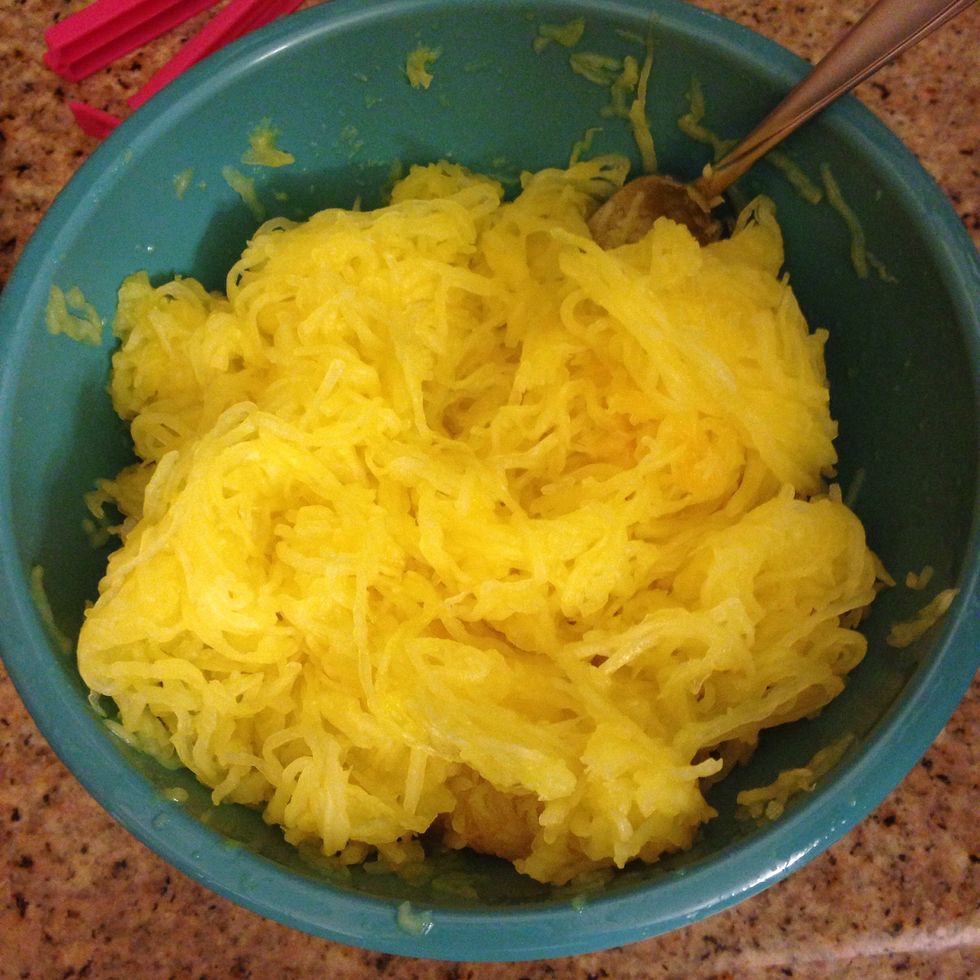 Squeeze out all the excess water from squash, or you'll have a very watery casserole.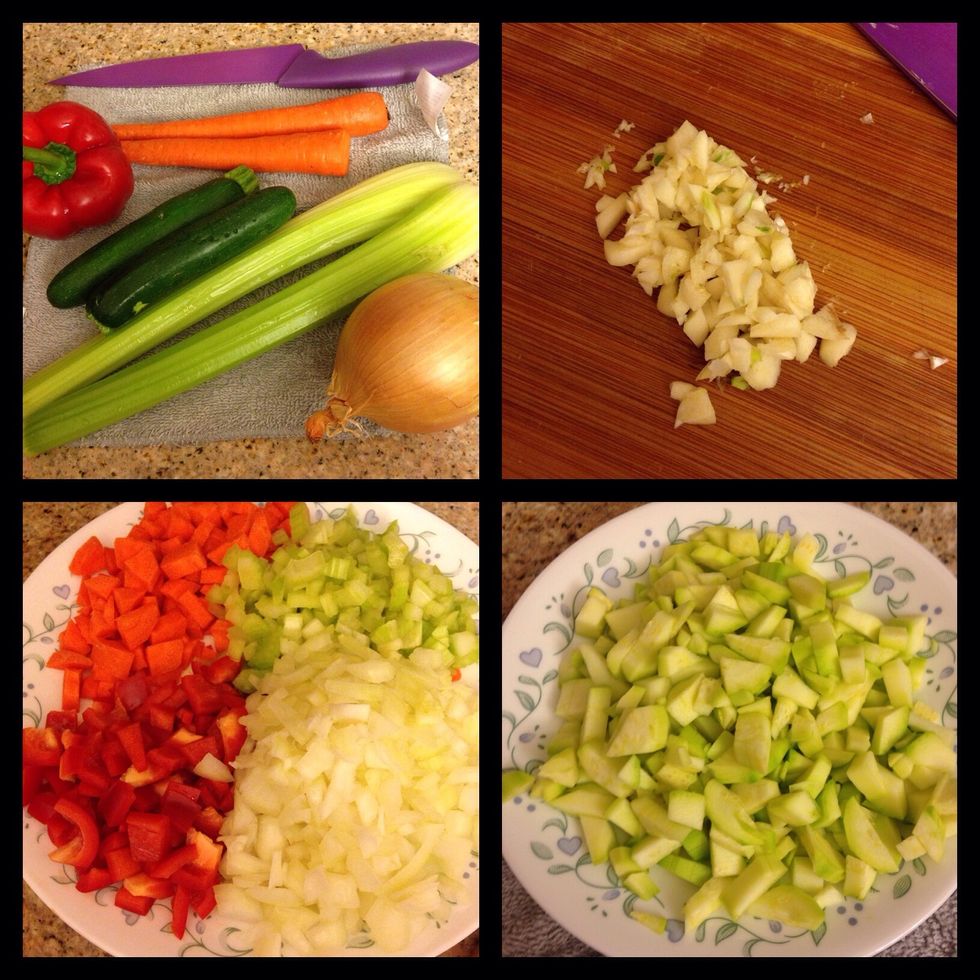 During the hour baking of the squash, you can start getting your veggies ready! Peel and slice the carrots, celery, onion and bell pepper.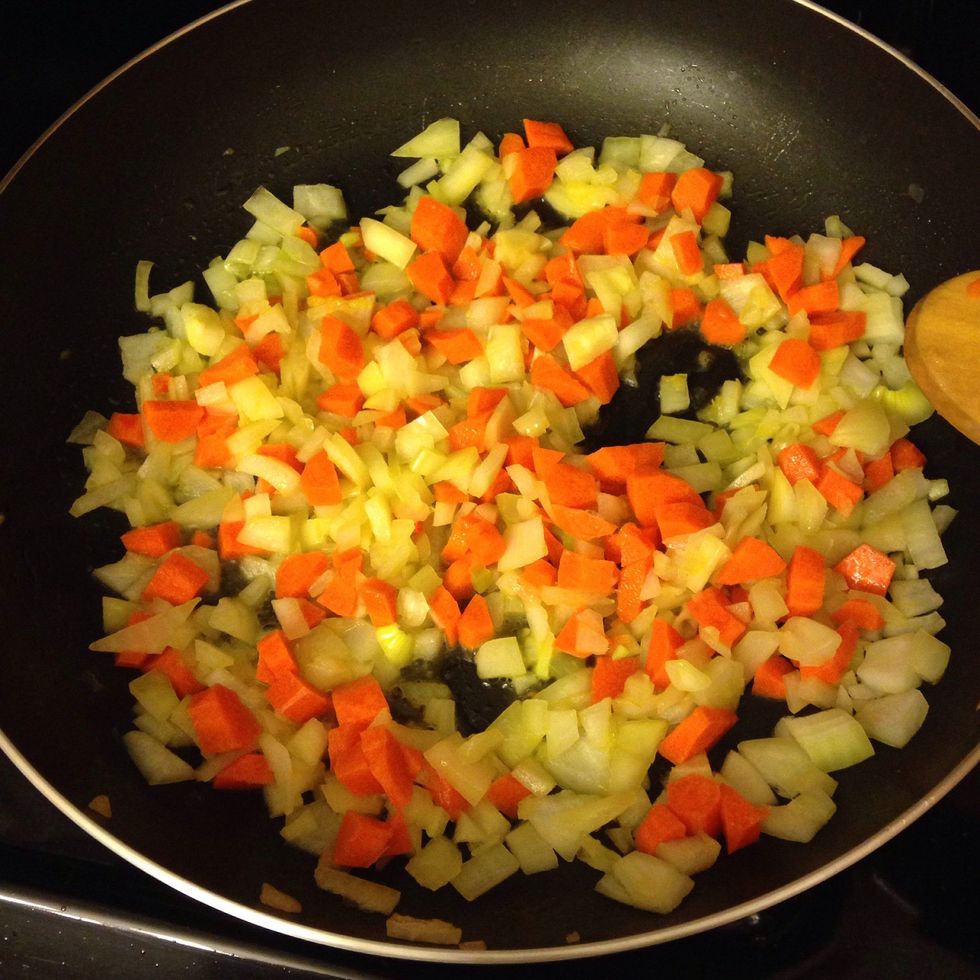 Heat olive oil in a skillet and add onion and carrot, with some water to prevent sticking. Sauté over medium heat for 5 minutes.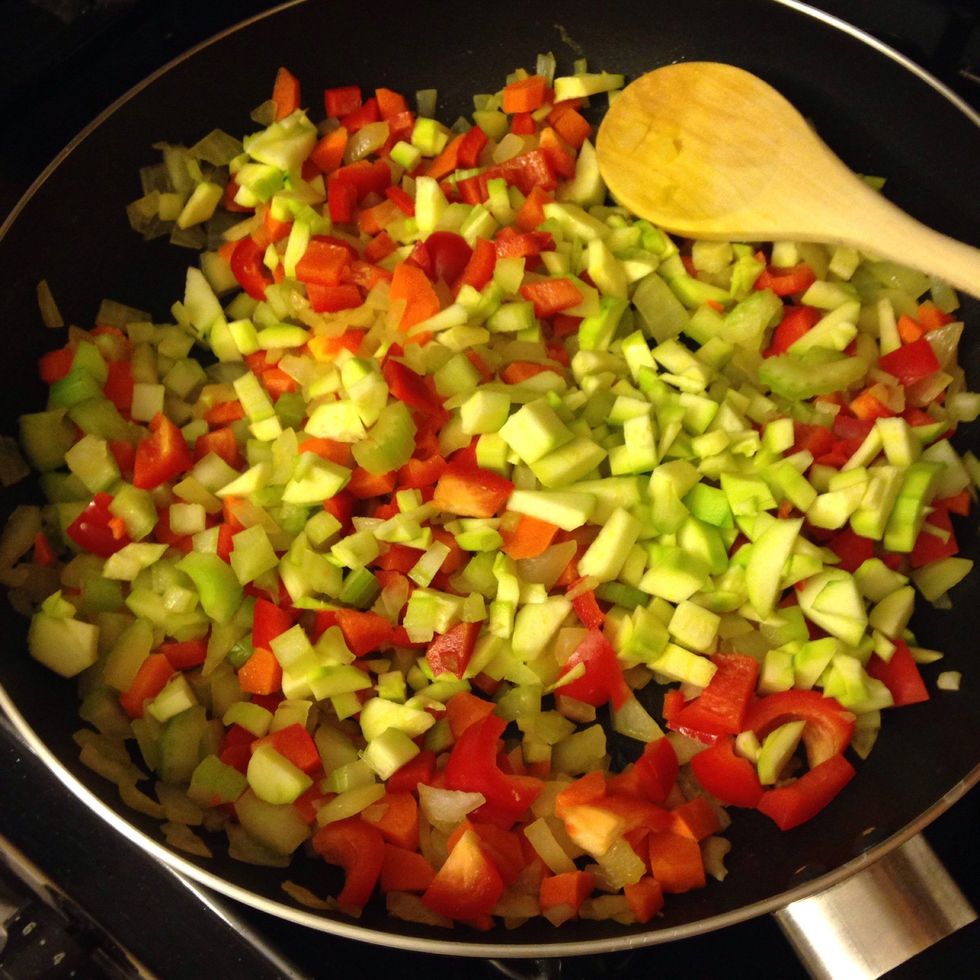 Add remaining veggies with some red pepper flakes and a dash of salt. Sauté, stirring frequently, until veggies are tender, approximately 10 minutes.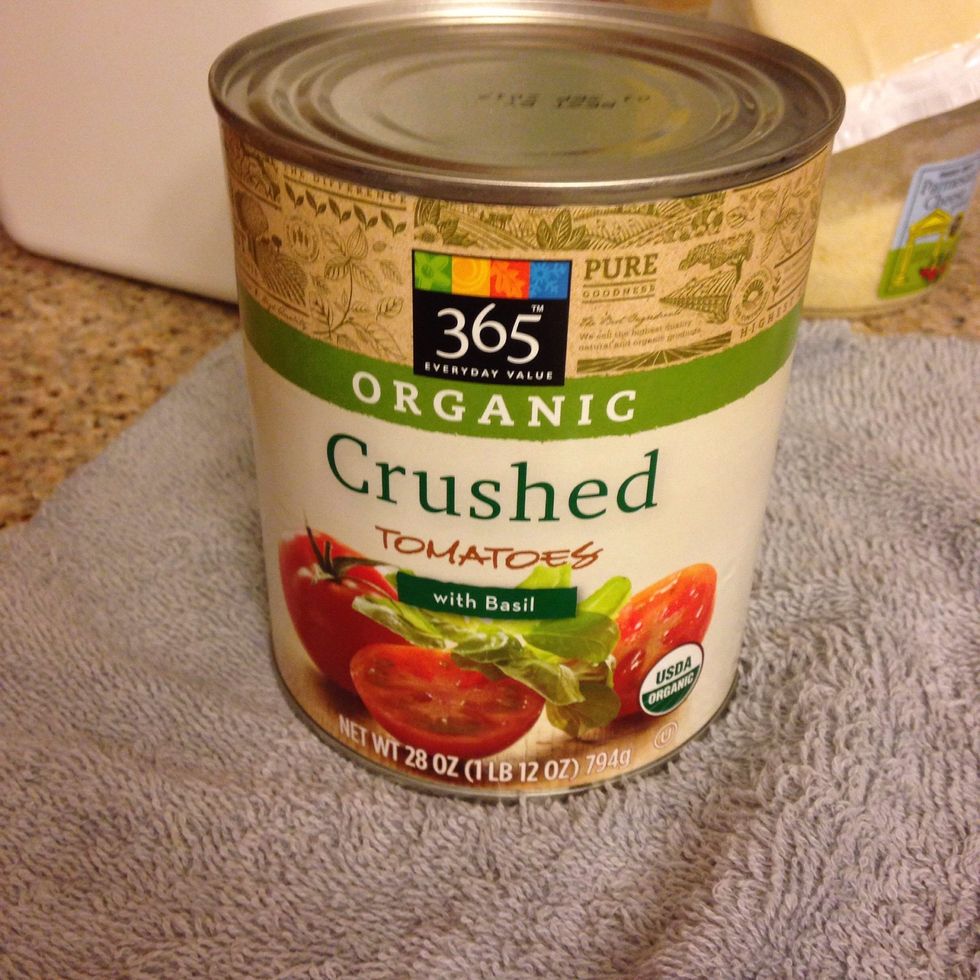 Add crushed tomatoes, basil and oregano to taste and all spice. Add the garlic, simmer uncovered for 15 minutes.
Grate the mozzarella and Parmesan.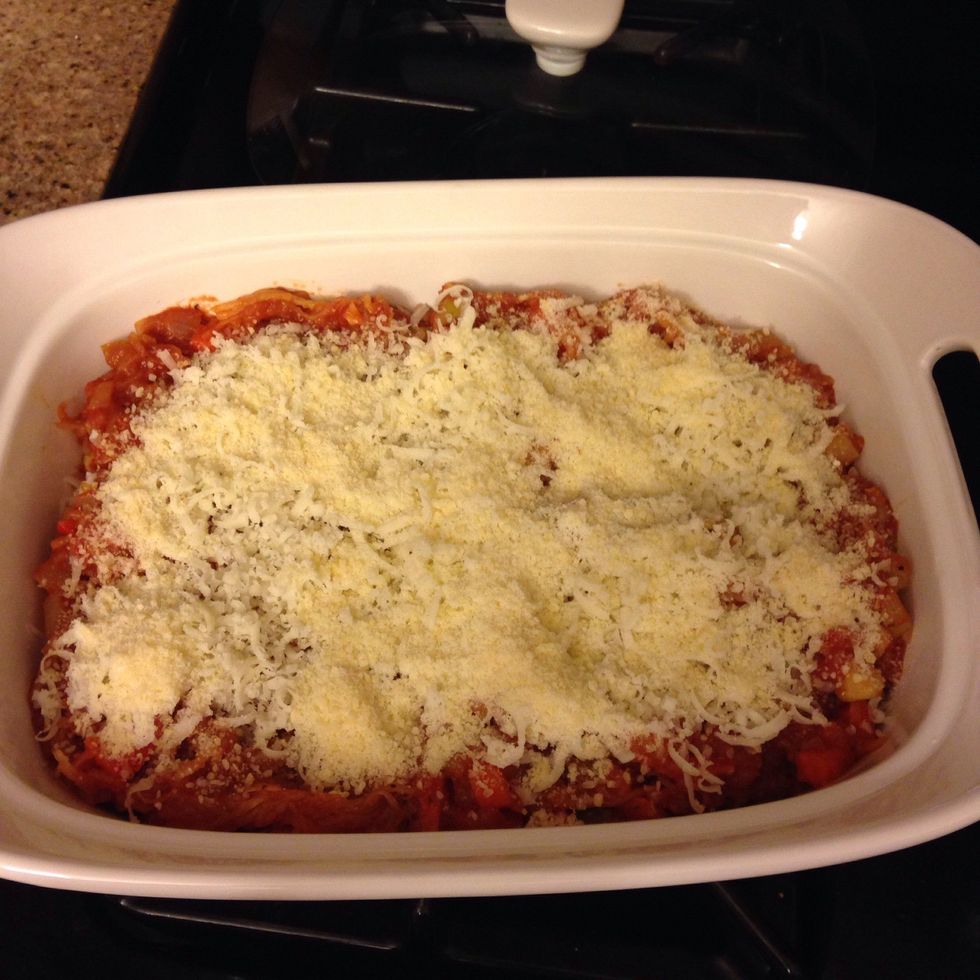 Mix squash well with the veggies and put half in the bottom of a large baking dish. Top with half the cheeses, then add rest of squash and the rest of the cheeses.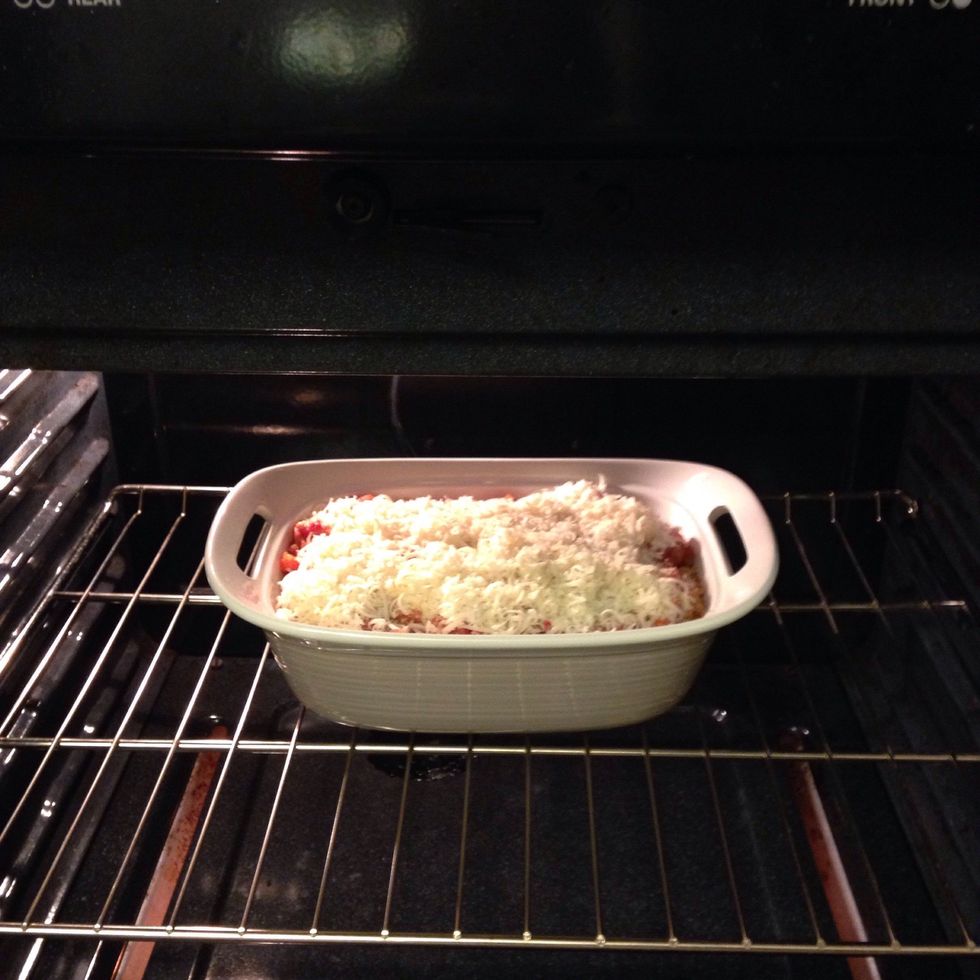 Bake for 30 minutes or until cheese is bubbly and slightly browned.
Let cool for 15-20 minutes before serving!
1.0 spaghetti squash
2.0 Large carrots, diced
2.0 Stalks of celery, diced
1.0 Large yellow onion, diced
1.0 Red bell pepper, diced
2.0Tbsp Extra virgin olive oil
28.0oz Crushed tomatoes, can
Red pepper flakes
1.0tsp Dried basil
1/2tsp Dried oregano
1.0pch Ground all spice
3.0 Garlic cloves, chopped
3/4lb Part-skim mozzarella
1/2c Grated Parmesan cheese
Salt
2.0 Zuchini diced.