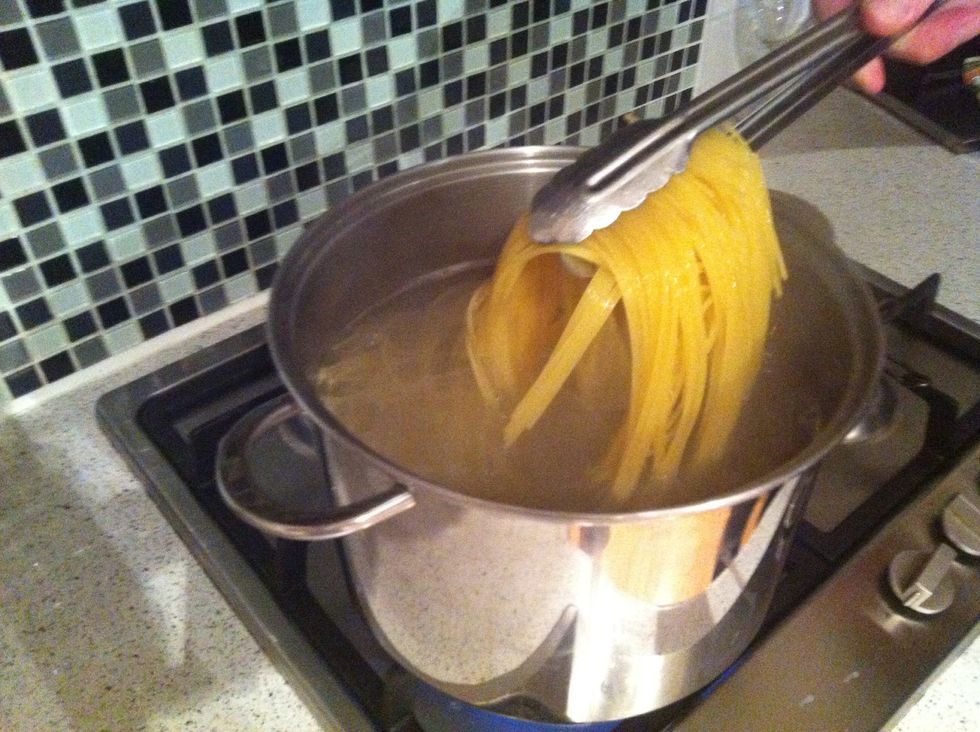 Cook spaghetti in boiling salted water until "al dente".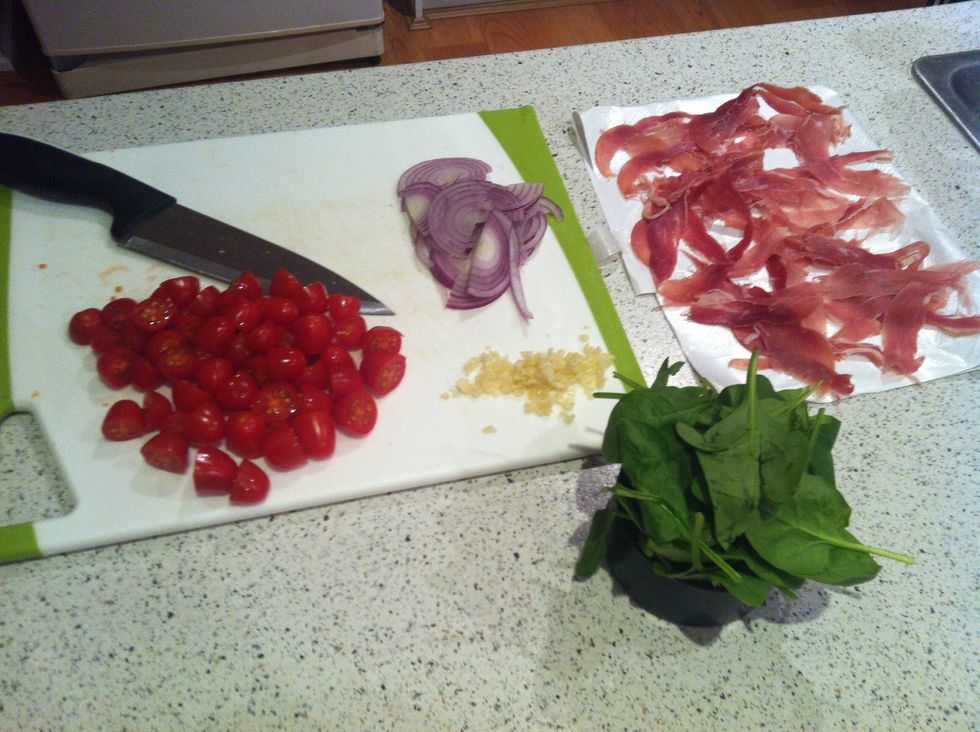 Chop, garlic, onion, tomato, procuitto and spinach while pasta is cooking.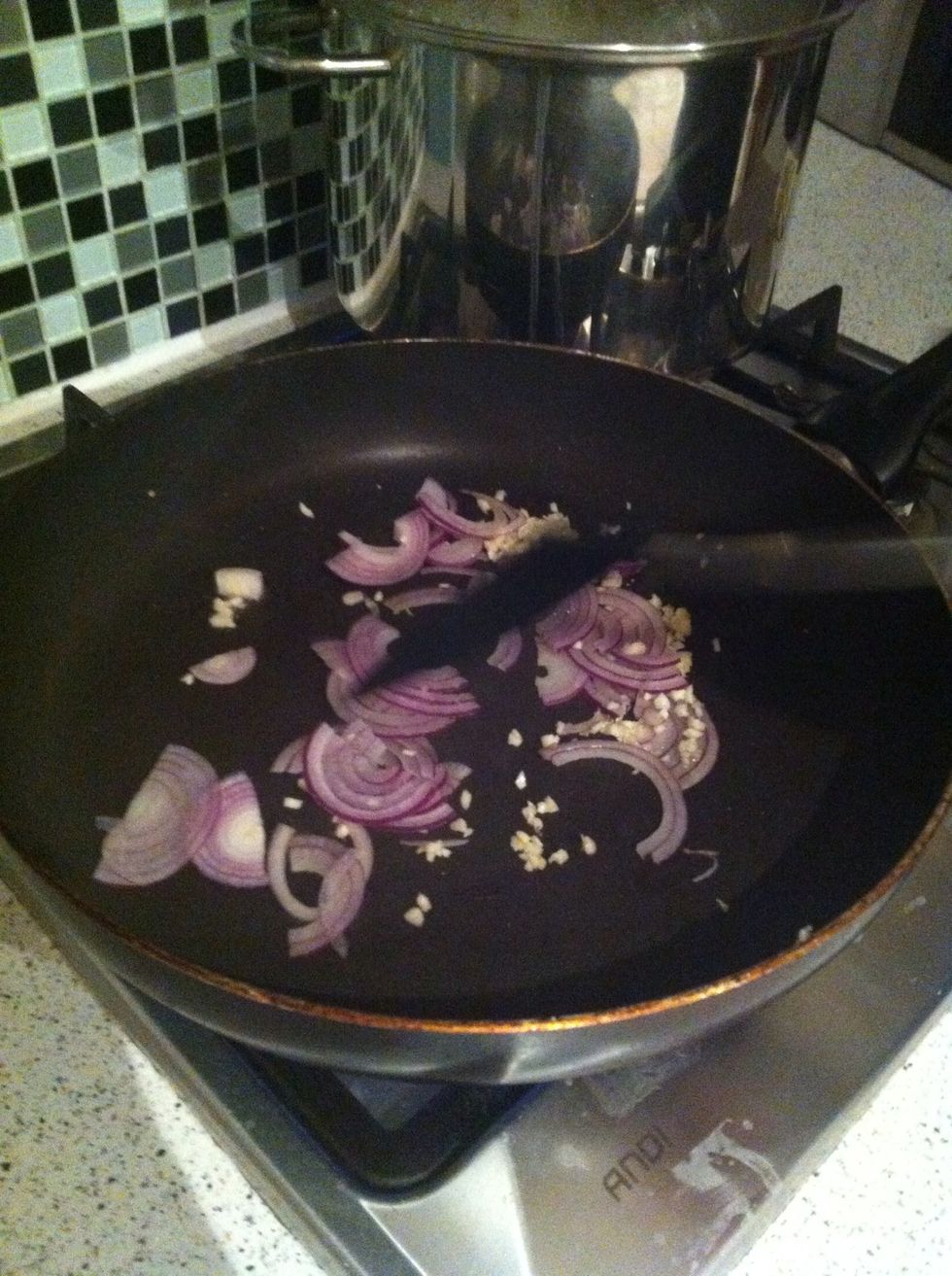 Fry onion and garlic in olive oil until softened.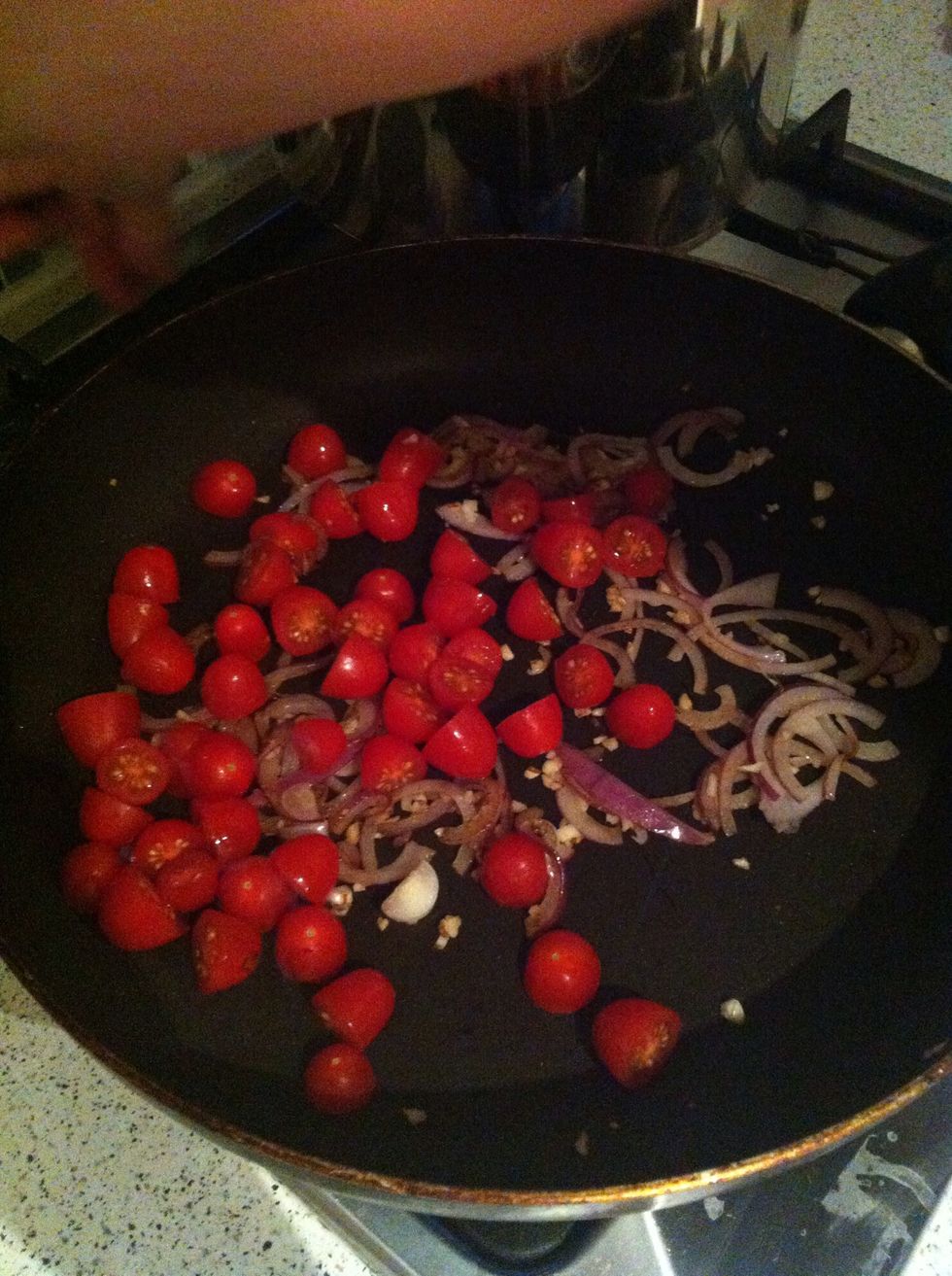 Add cherry tomatoes into the pan and cook for approximately 1 minute.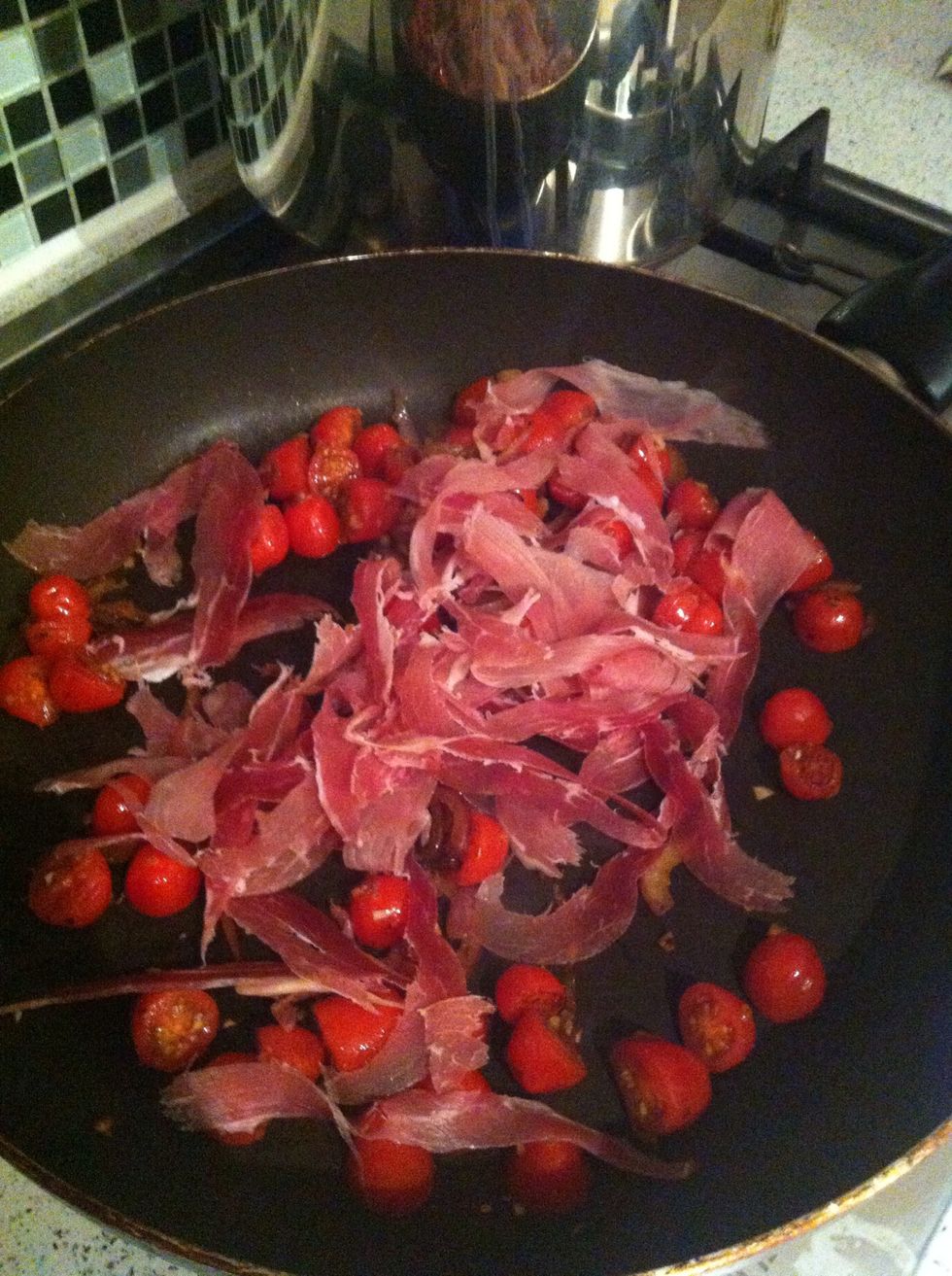 Add prosuitto and toss until gently fried.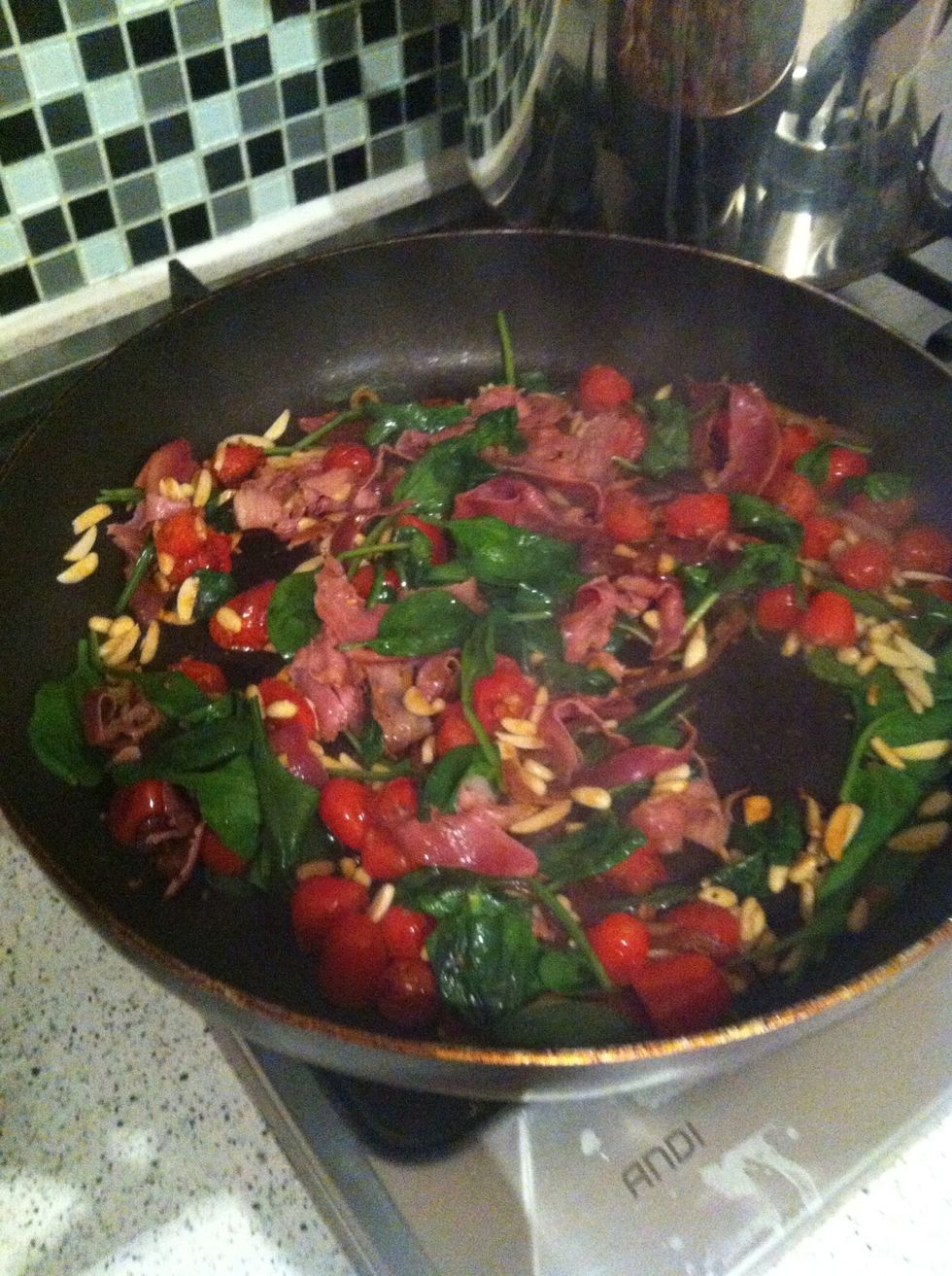 Chuck in spinach and pine-nuts, add a little squirt of olive oil and toss until ready.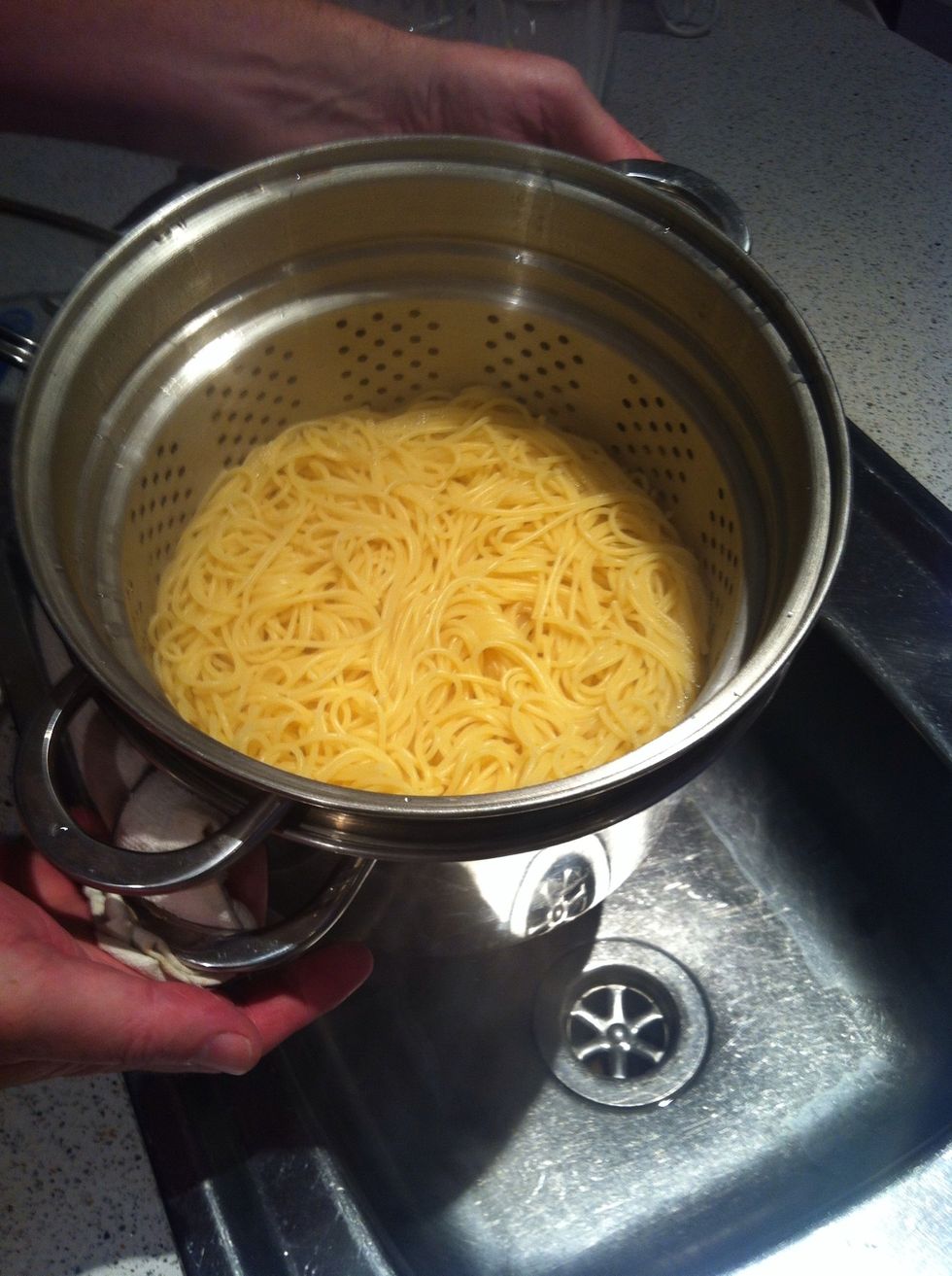 Drain spaghetti and divide into bowl.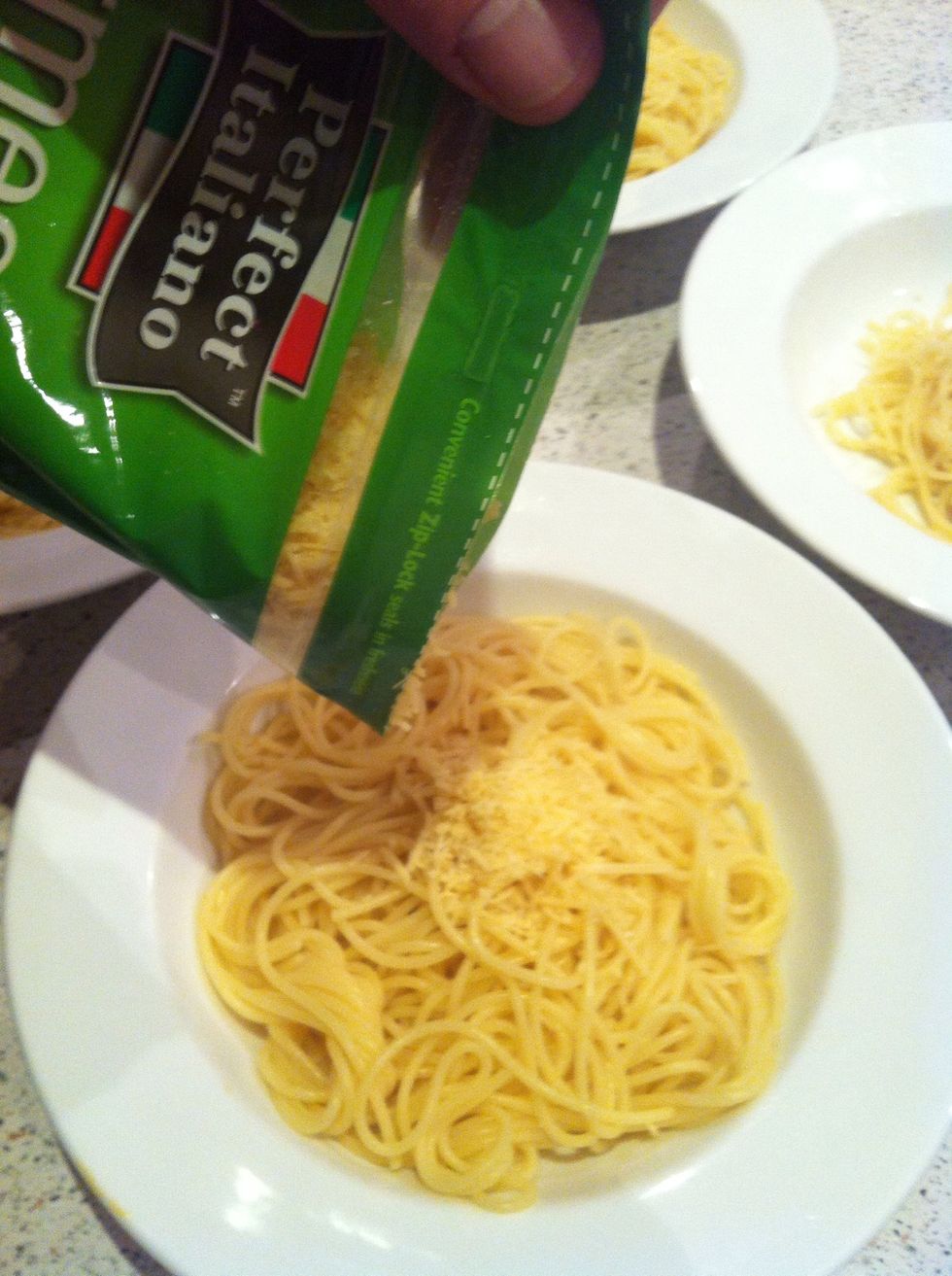 Add Parmesan cheese for flavour.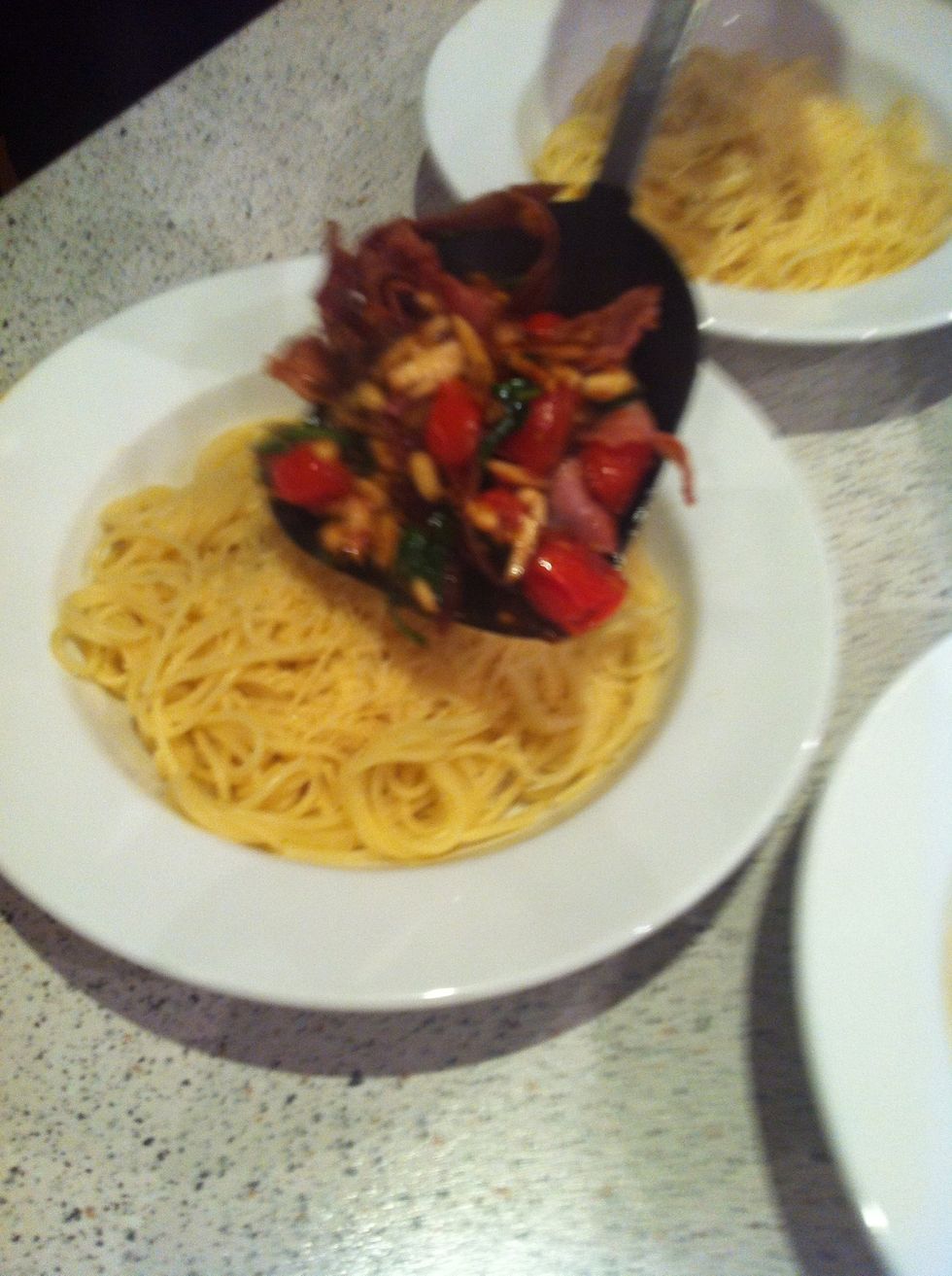 Add cooked ingredients on top of the pasta and ready to serve.
Present and ready to eat. enjoy!!!
I got this recipe from my father. Oneday we didn't have sauce and he just threw in a few ingredients and made a lovely healthy meal. I also chose this dish because it is a healthy dish and I enjoy it.
400.0g instant spaghetti
100.0g prosciutto (ripped into strips)
100.0g pine-nuts
1.0c spinach leaves
1/2 red onion (diced)
200.0g cherry tomatoes
1.0c parmesan (grated)
2.0 garlic cloves
1/3c olive oil (extra flavour)
Serves 4