How to cook spaghetti aglio olio con pepperoncini 🇮🇹
Cook Spaghetti Aglio Olio Con Pepperoncini 🇮🇹
33
Prepare olives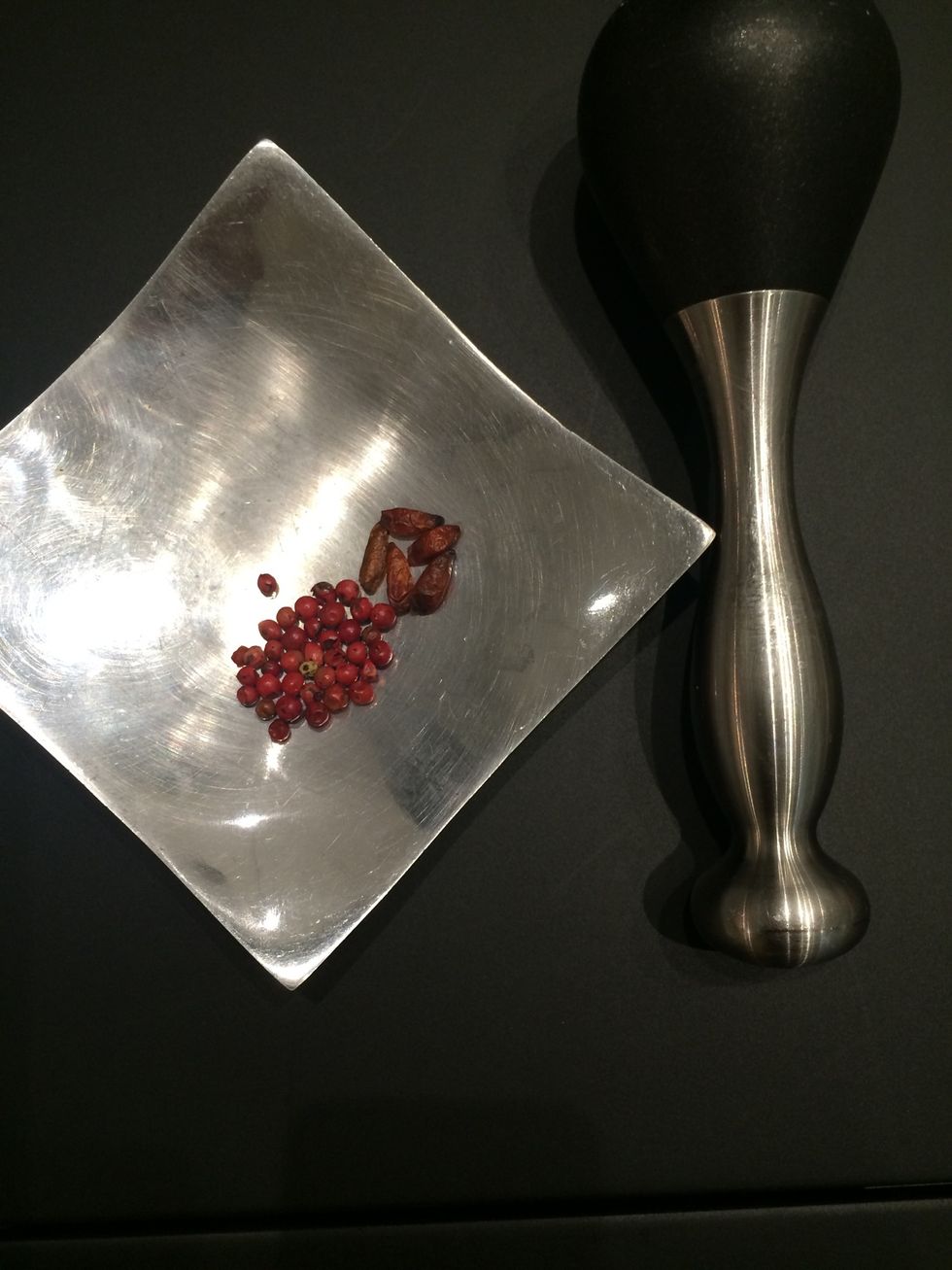 Crush spices if using corns
Chop parsley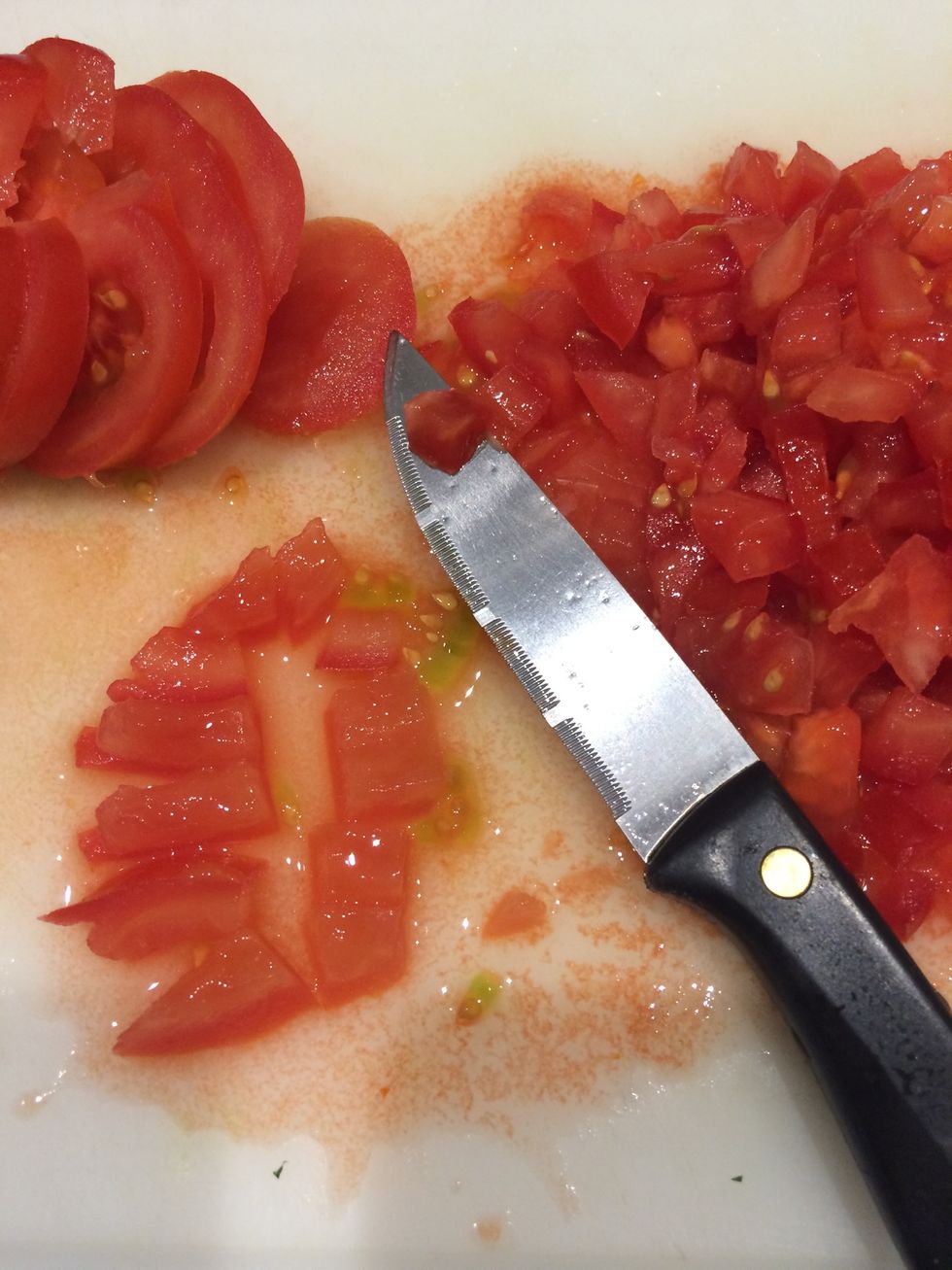 Dice tomatoes
In a deep frying pan put 2 TBsp or more olive oil.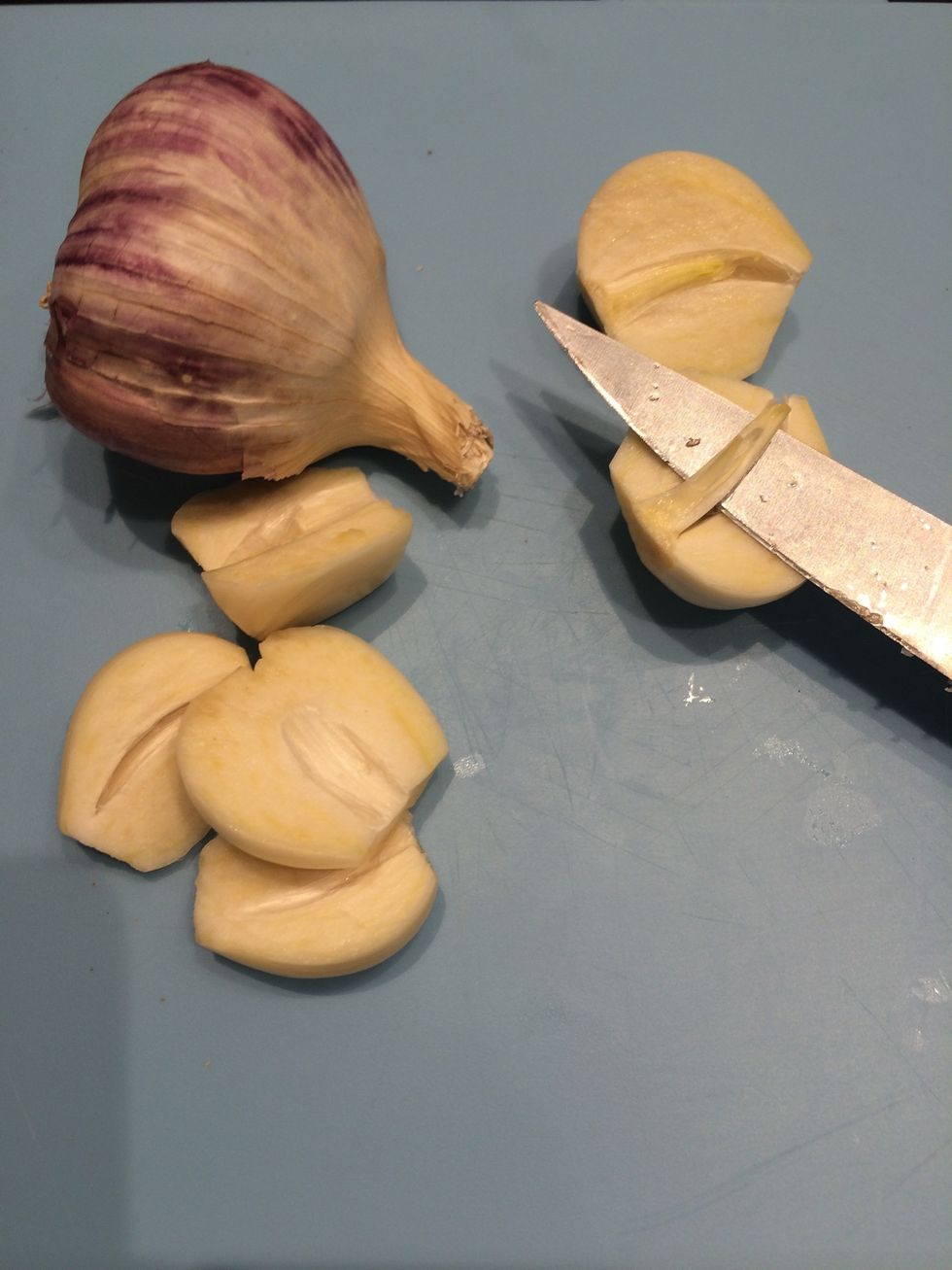 Prepare garlic. Don't forget to take out the germ. This is the part responsible for bloating.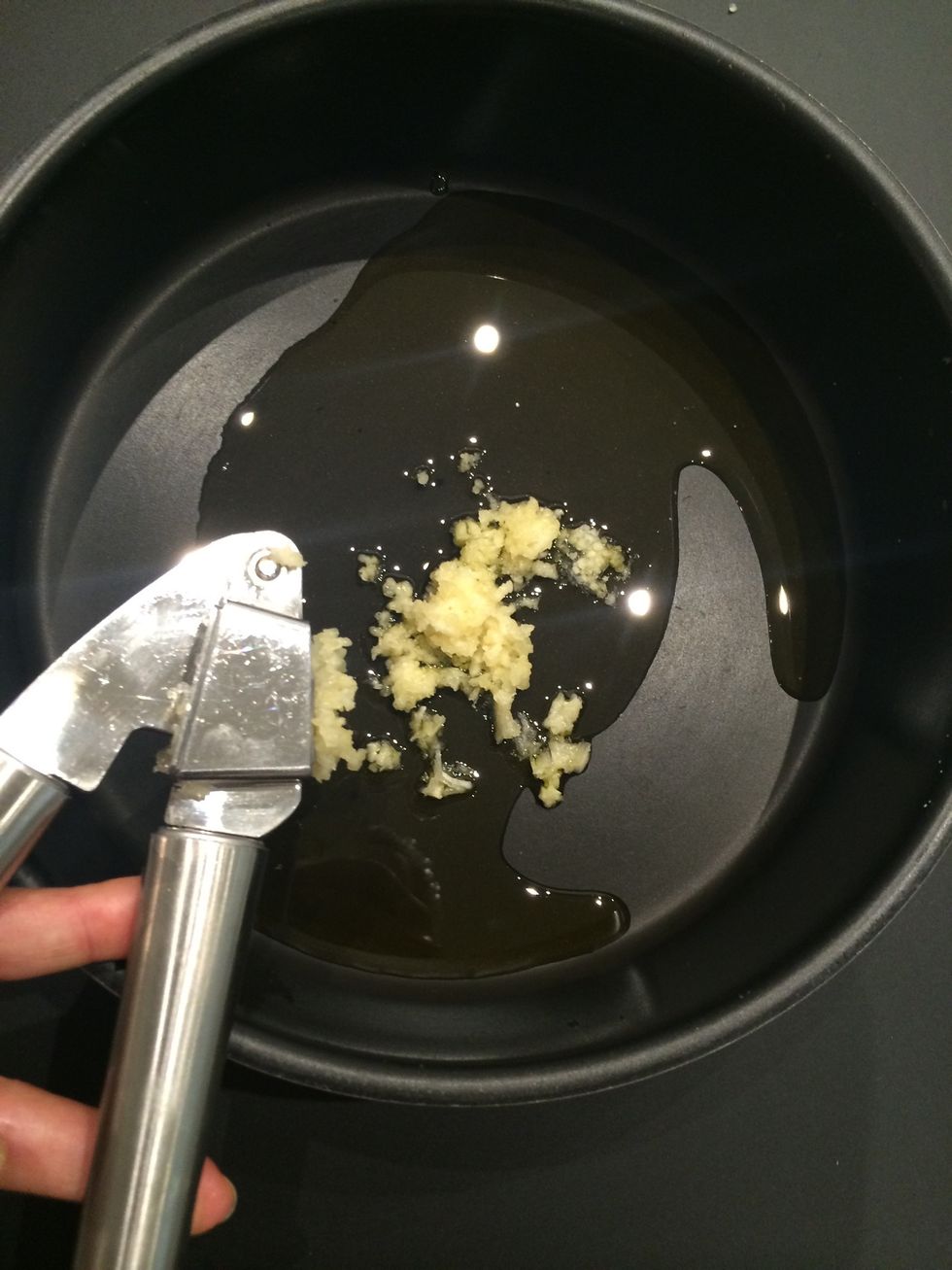 Crush the garlic in the olive oil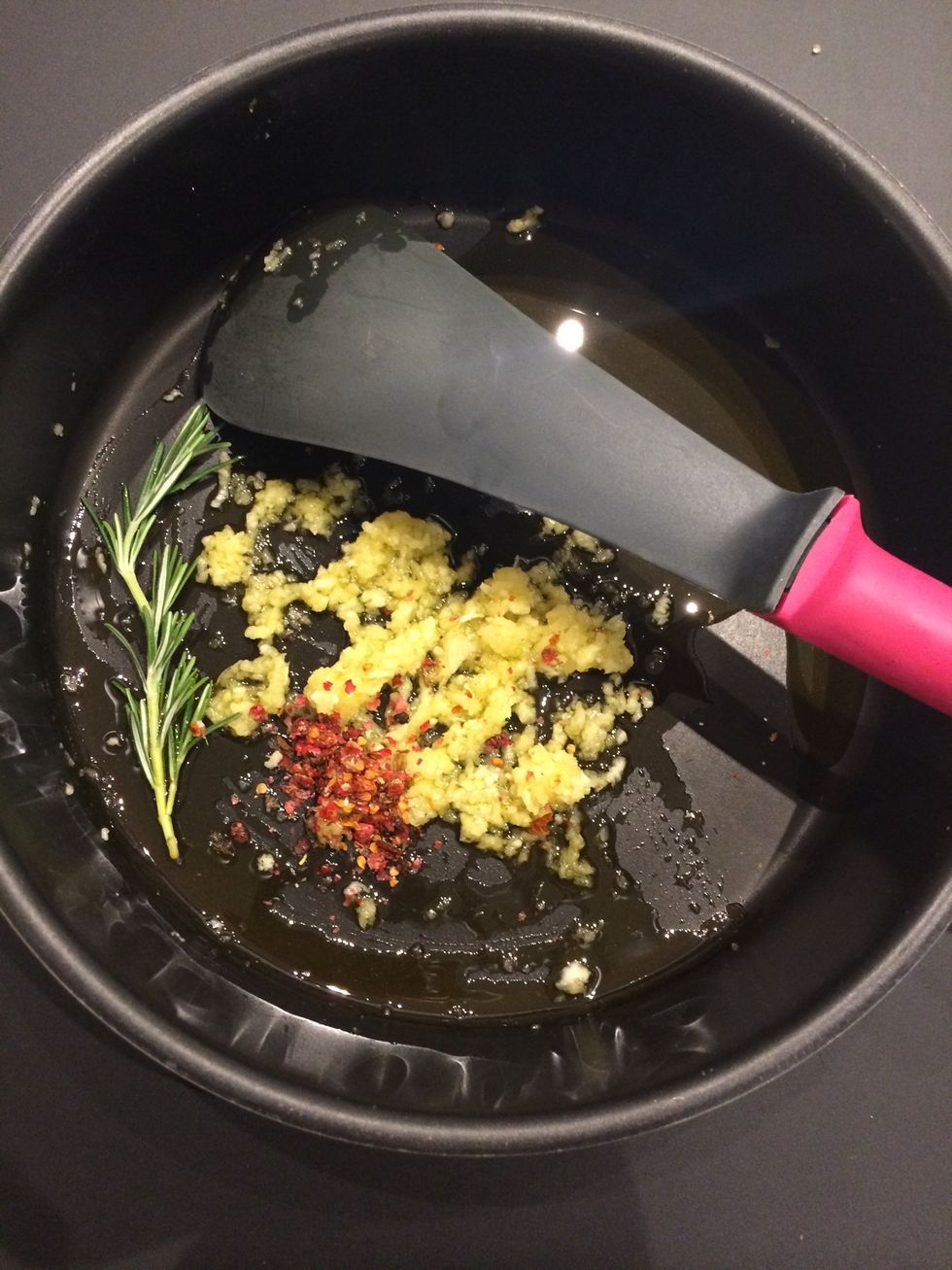 Add crushed spices. I found a branch of rosemary so I add it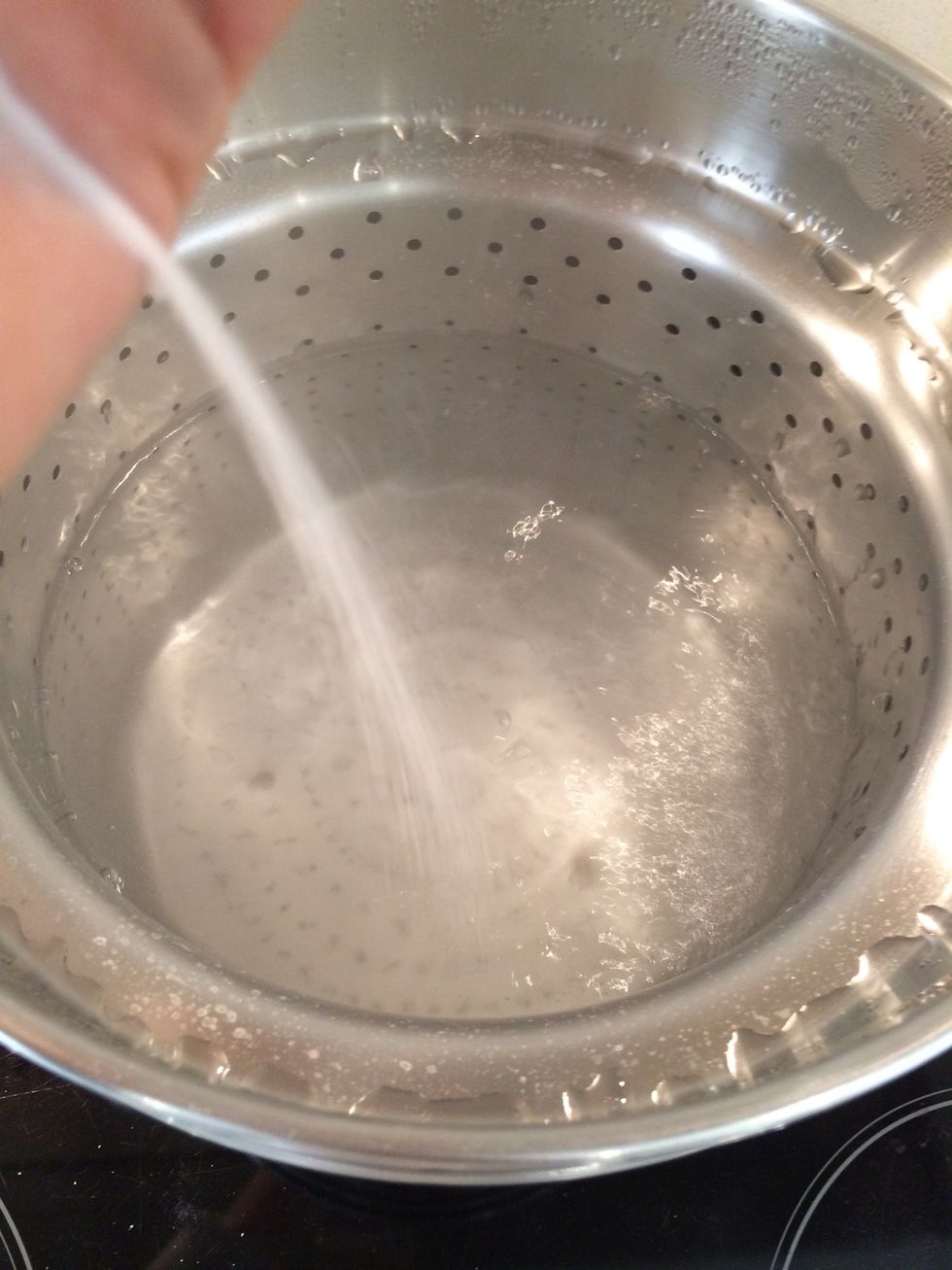 Water is boiling. Add salt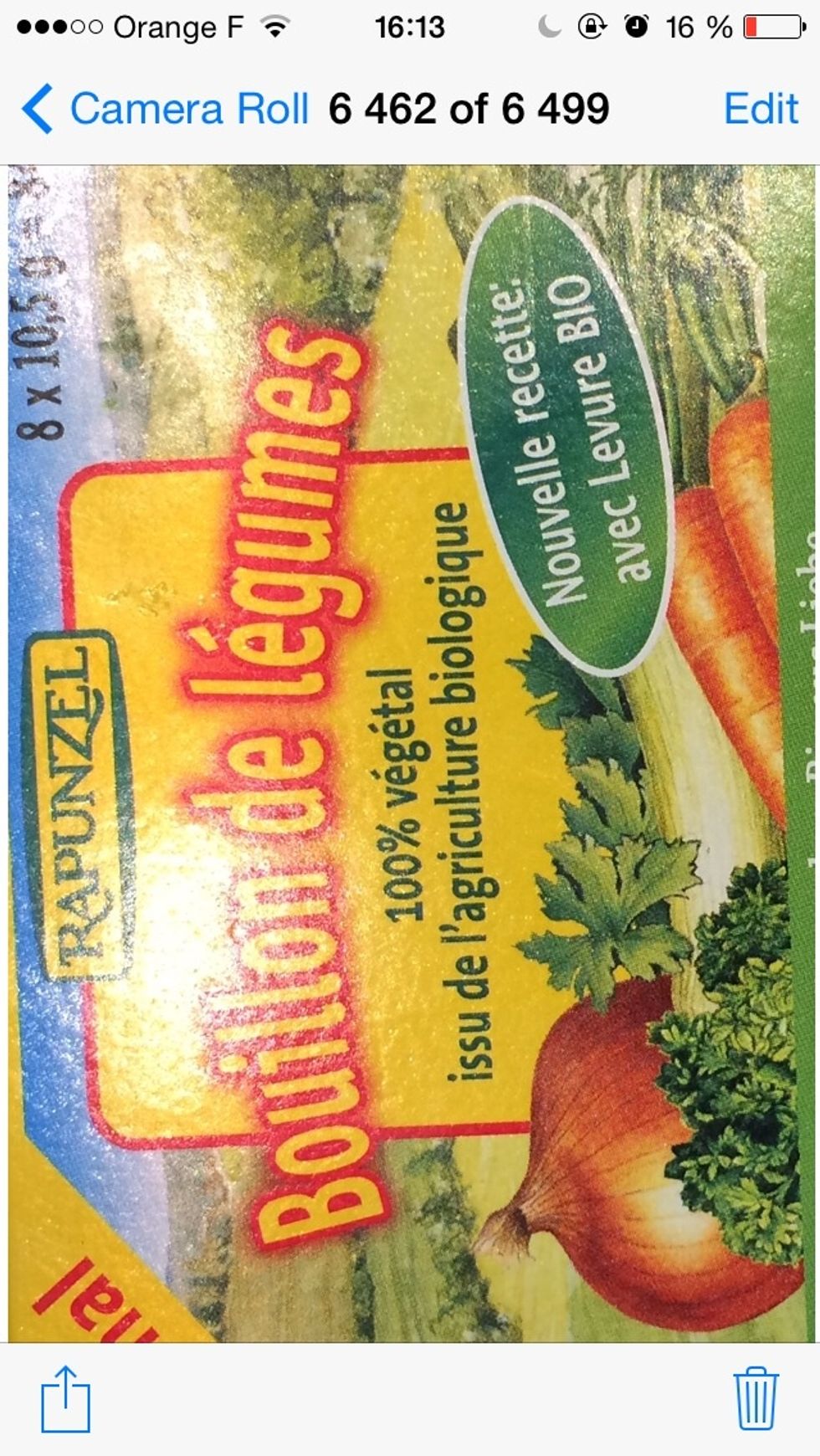 If you have stock cubes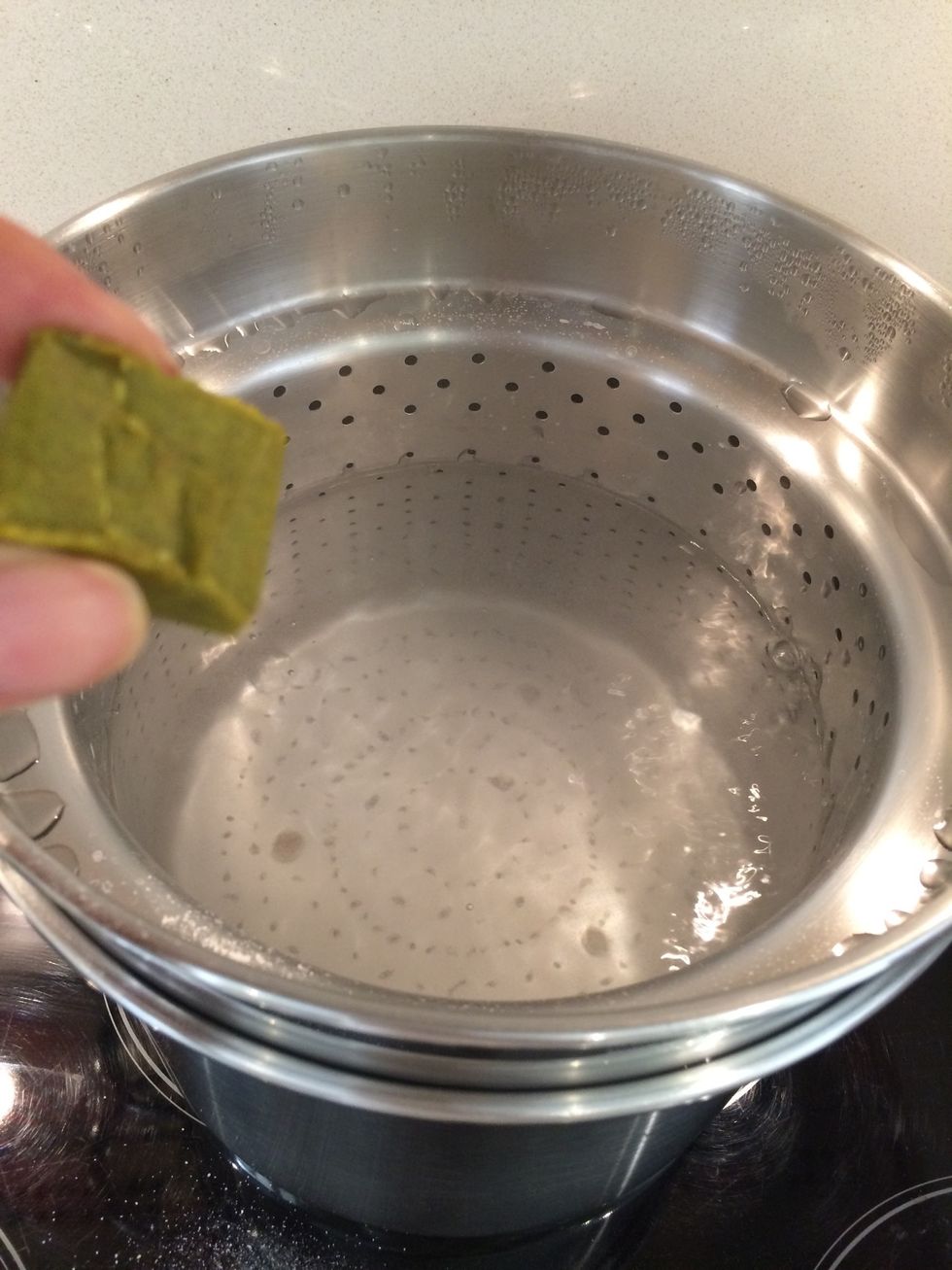 U could add a cube of vegetable stock or chicken?? This is optional. It gives a little flavour to the spaghetti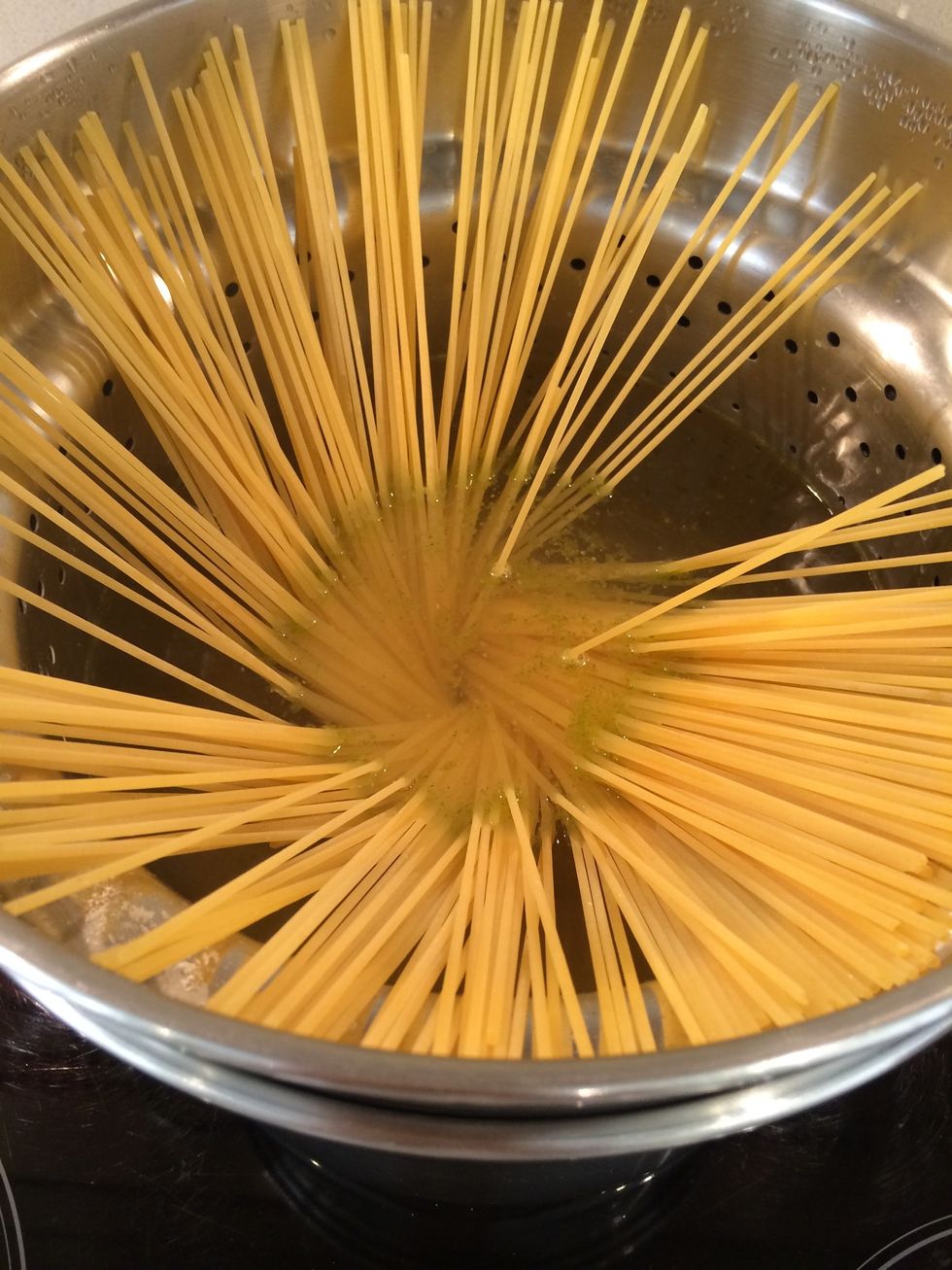 Put the pasta and boil for 7-8 mins. If you are using the same, otherwise it depends on the pasta you are using. Cook your spaghetti al dente
In the meantime. Prepare all your ingredients. And put the pan on medium heat untill garlic id fragrant. U could add bit of parsley to flavour the oil. Adon't brown the garlic it will be bitter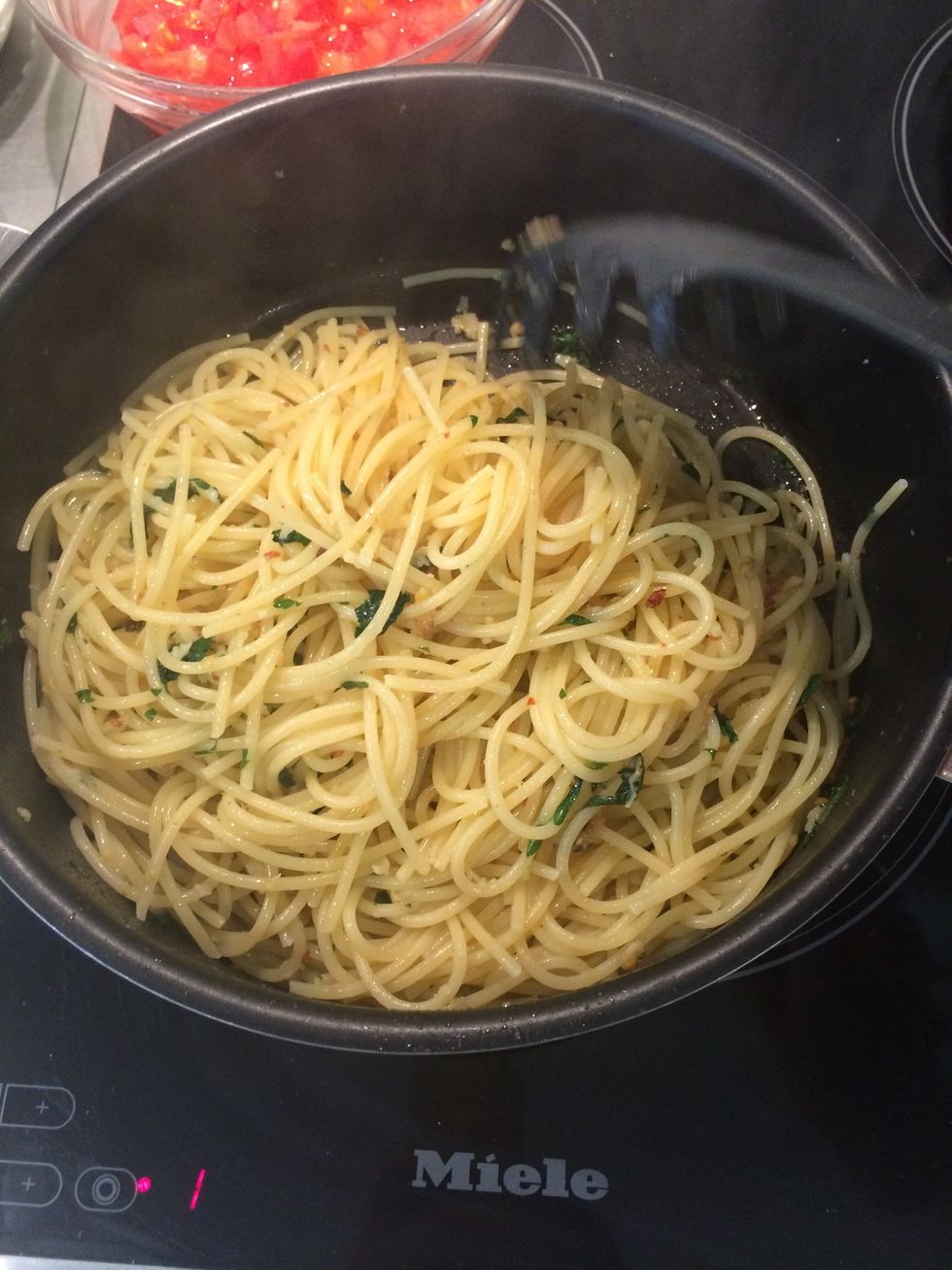 When pasta ready strain and add to the oil- garlic. And stir coating the spaghetti.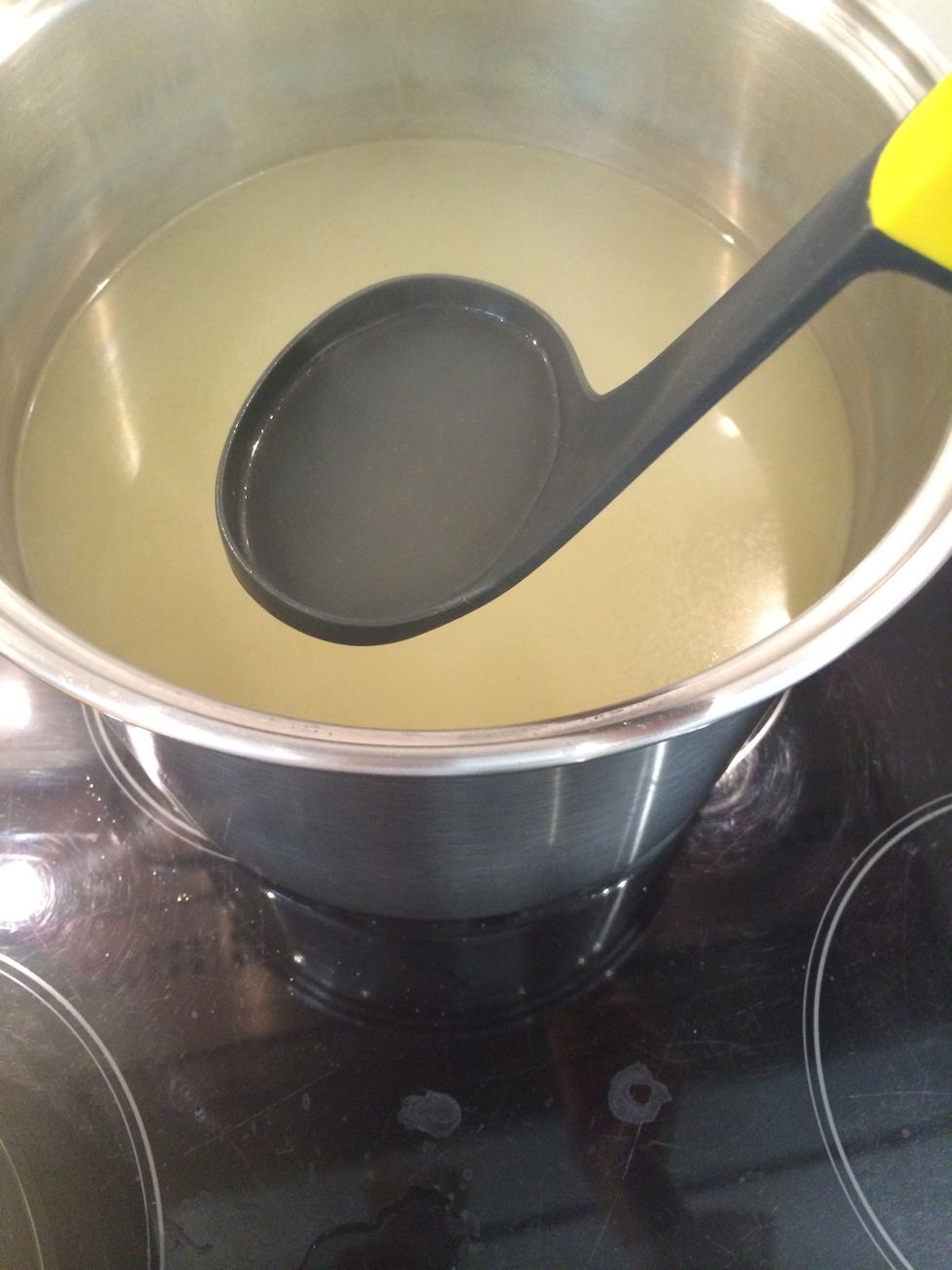 Add a bit of the cooking water and may b a bit of oil if it is too dry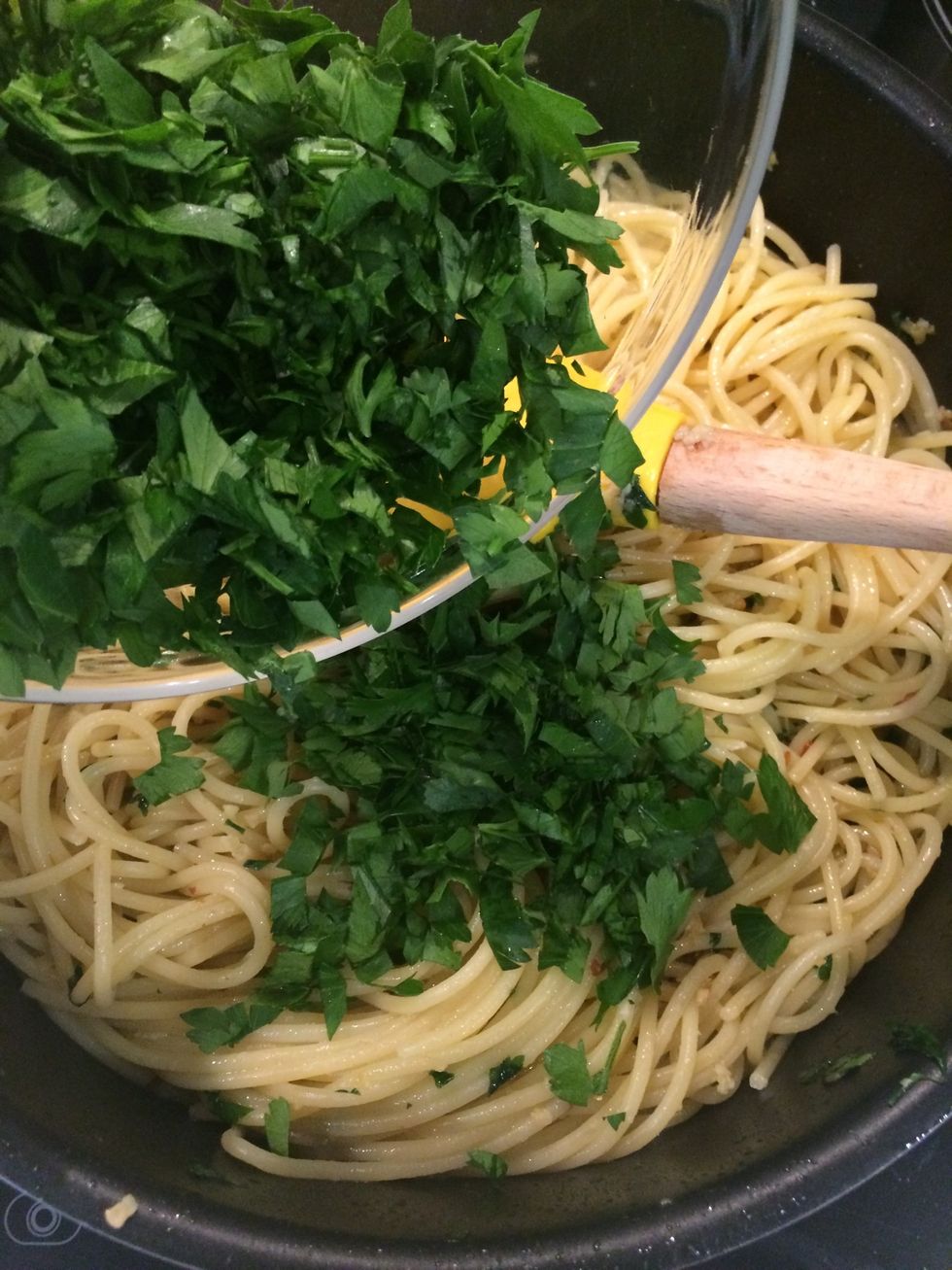 Add parsley
Mix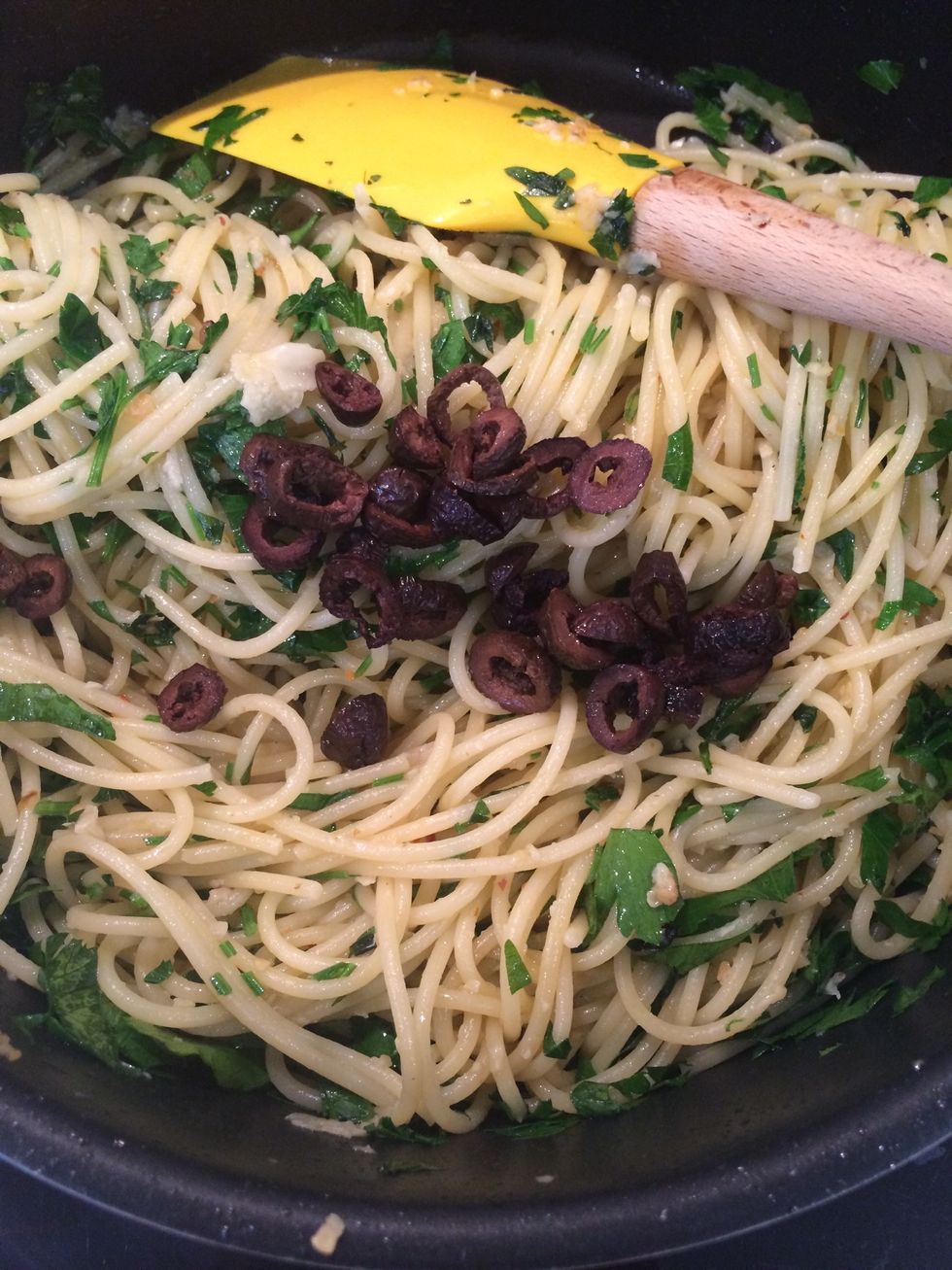 Then...add olives mix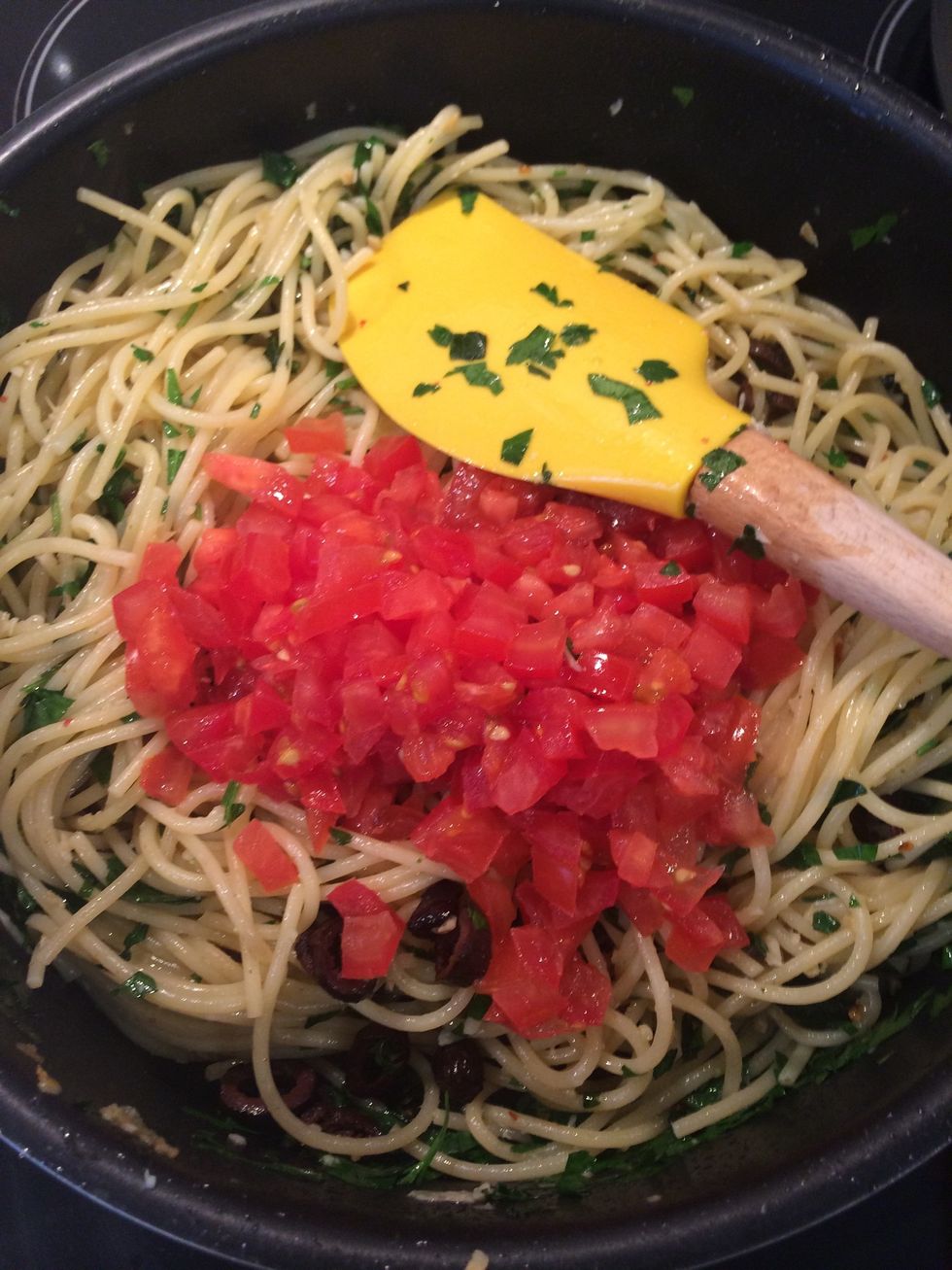 Then...add tomatoes last and mix to heat through without cooking them. Tomatoes and parsley should still taste fresh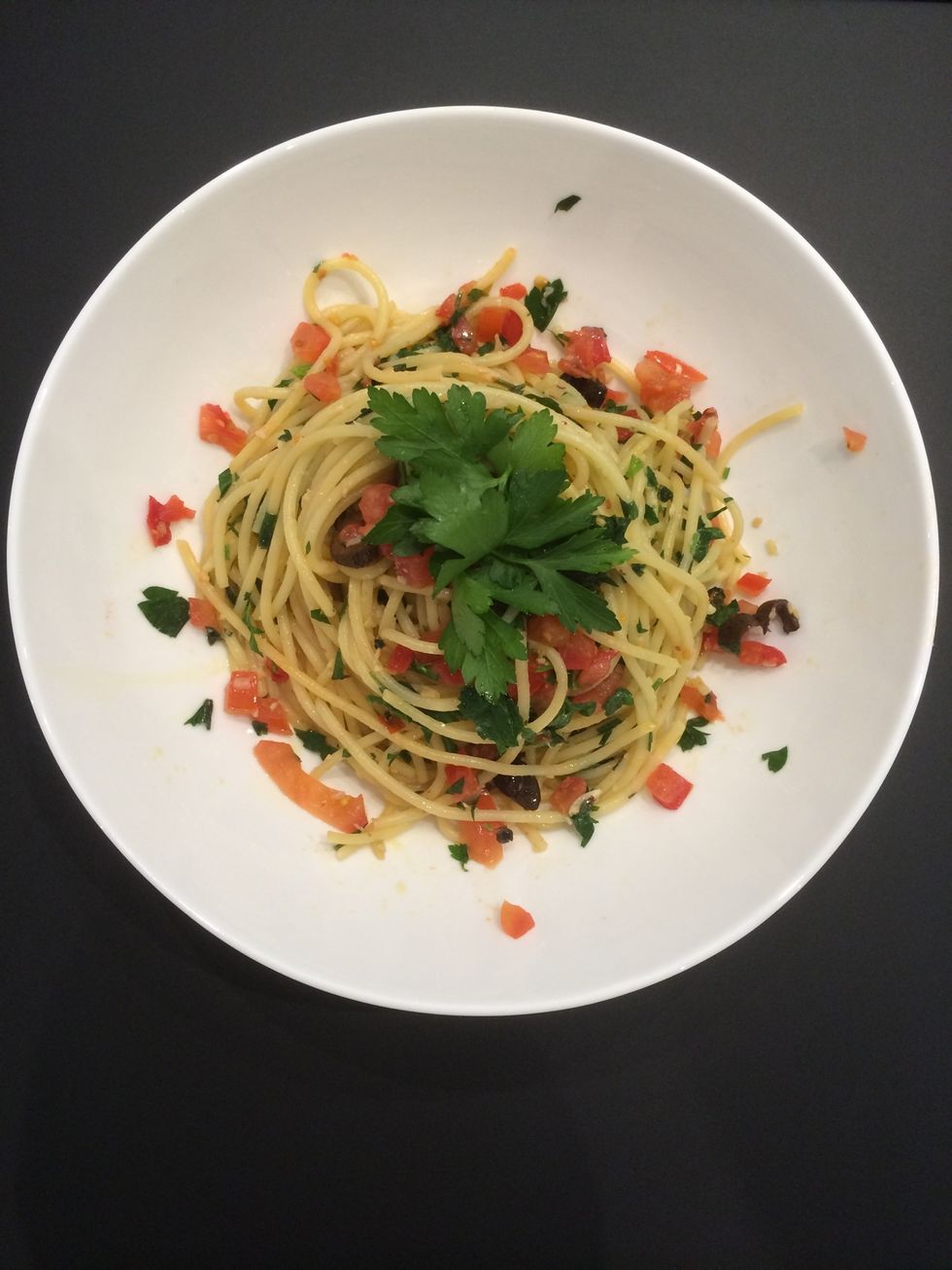 Serve
7/8g Spaghetti
10.0 Garlic cloves or more
5.0 Pepperoncini or more
2.0Tbsp Olive oil + final drizzle
1.0bnch Parsley chopped
4.0bnch Tomatoes diced
20.0bnch Olives or more chopped
1.0tsp Pepper
1.0tsp Salt
1.0tsp Vegetable or chicken cube