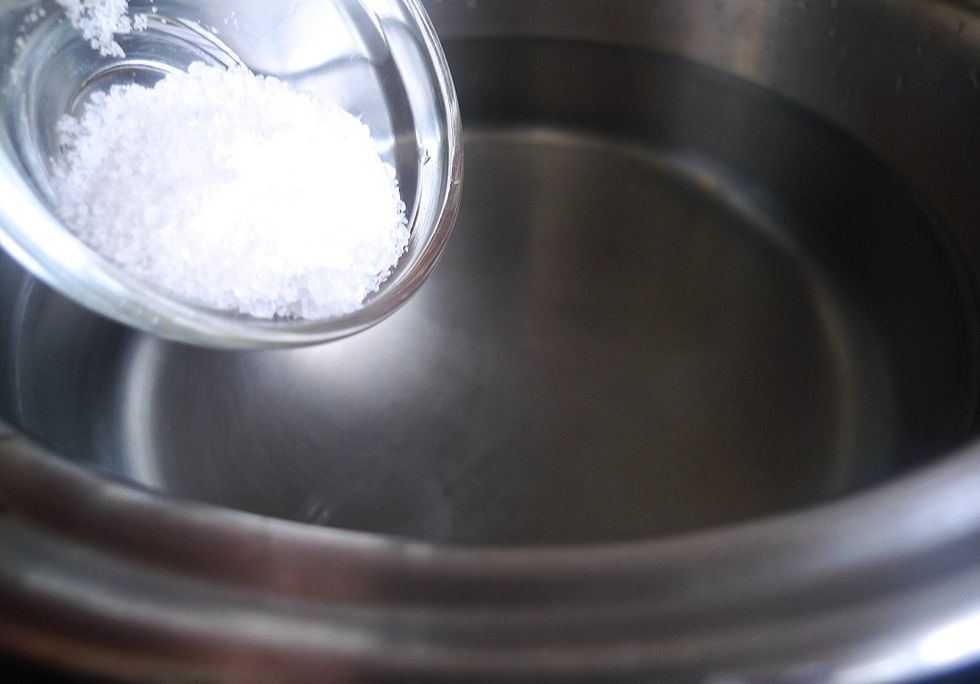 To cook spaghetti, first fill a large pot with water. Add a generous amount of salt into the water.
Bring the water to a boil.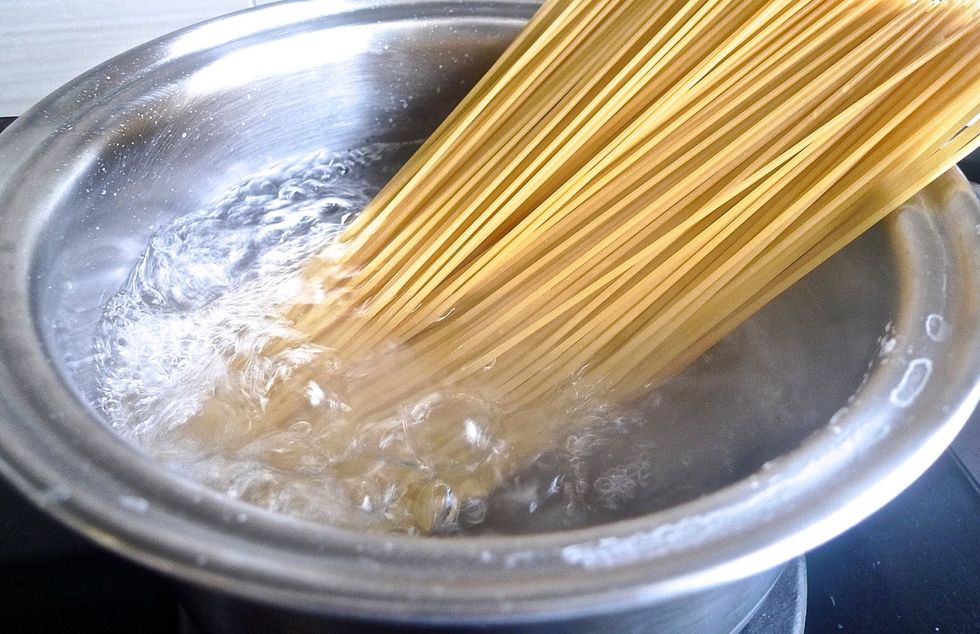 Add the spaghetti. Cook according to package instructions, about 10 minutes.
Drain when " al dente". Put the cooked spaghetti into a casserole.
At the meantime work on the sauce. Prepare the ingredients needed to make the sauce.
In a pan add the COLD olive oil.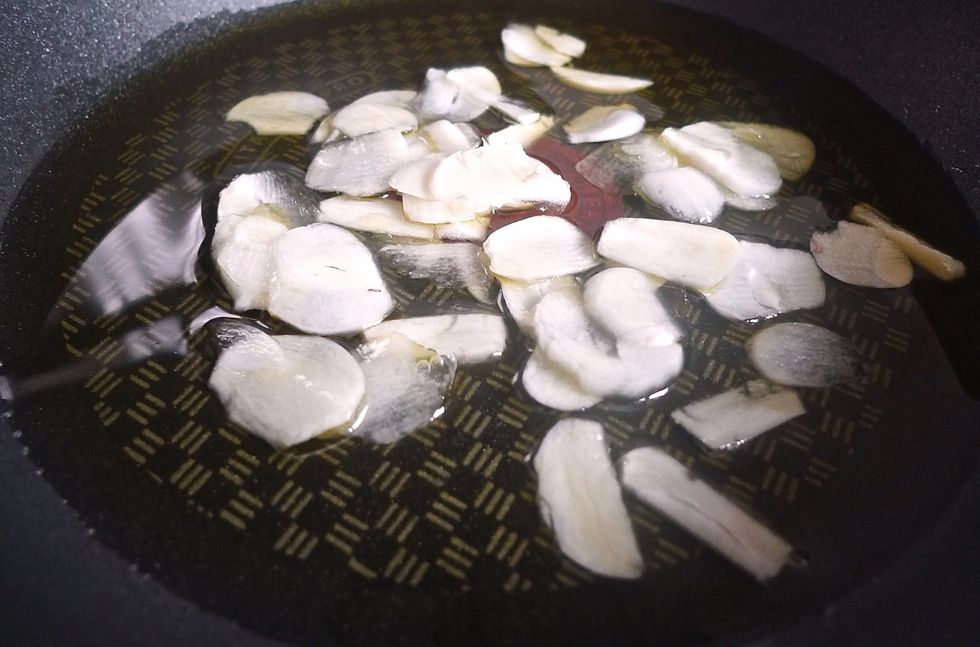 Immediately add the fresh sliced garlic. Make sure the cold oil and fresh garlic are added TOGETHER. This will ensure the garlic flavour to be infused into the oil.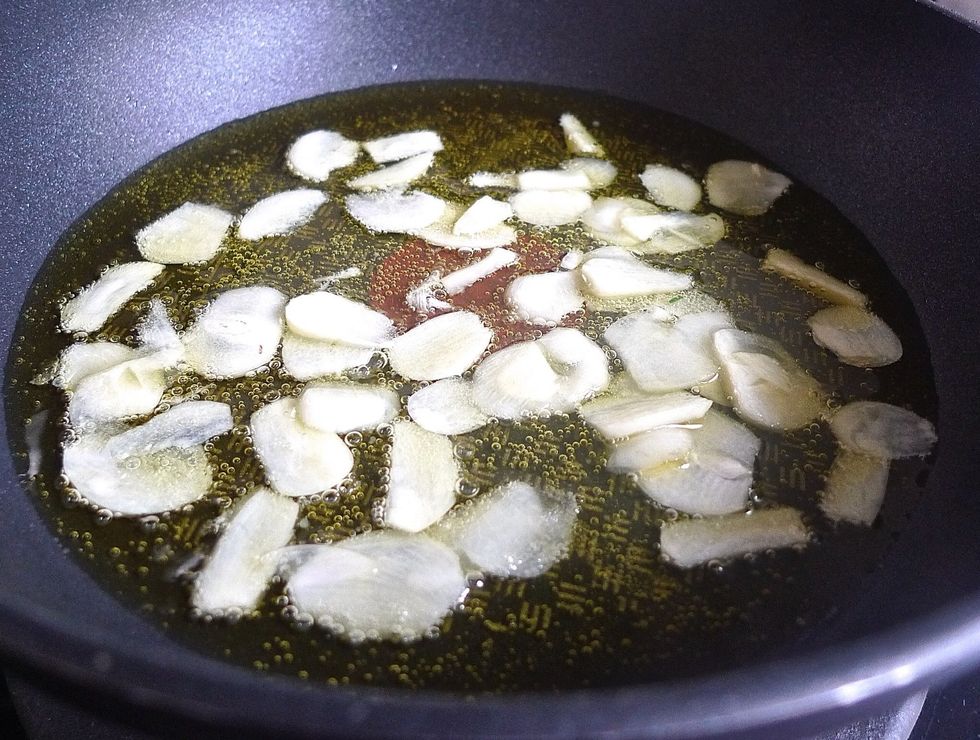 Turn the heat to LOW. Cook the oil and garlic together.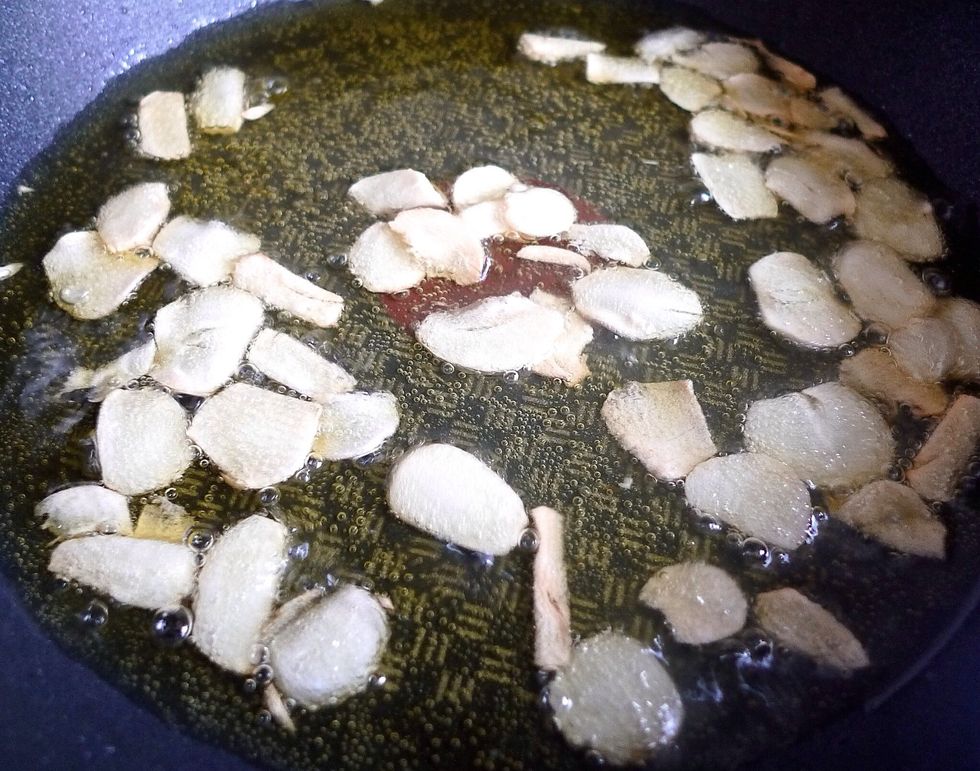 Cook for about 5 to 10 minutes or until the garlic is lightly brown.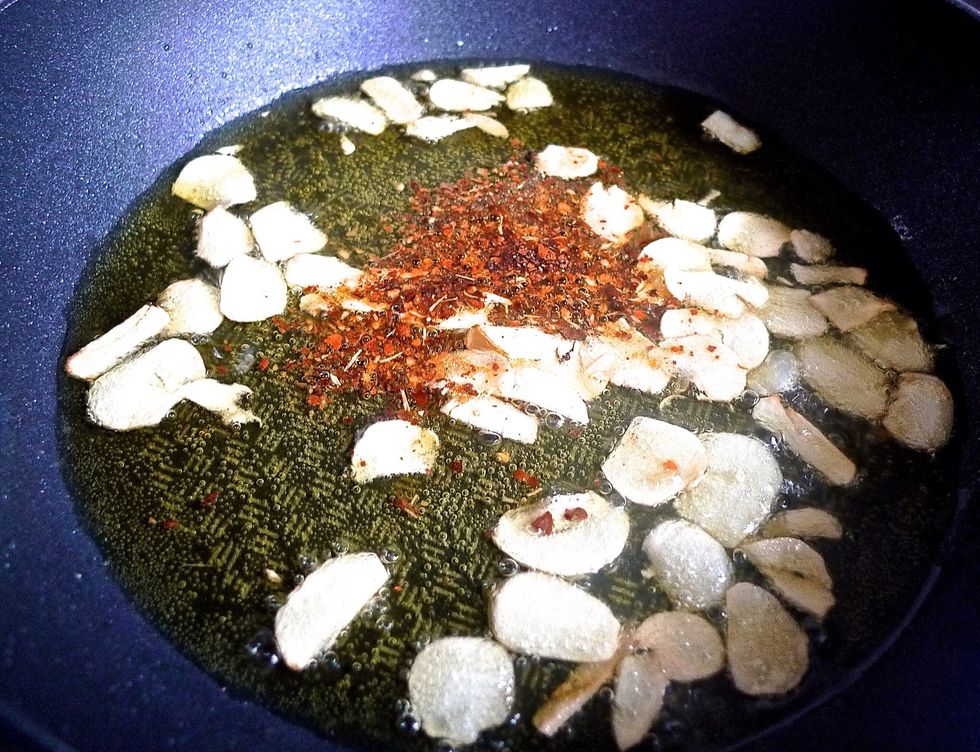 Then add the hot pepper flakes, according to taste.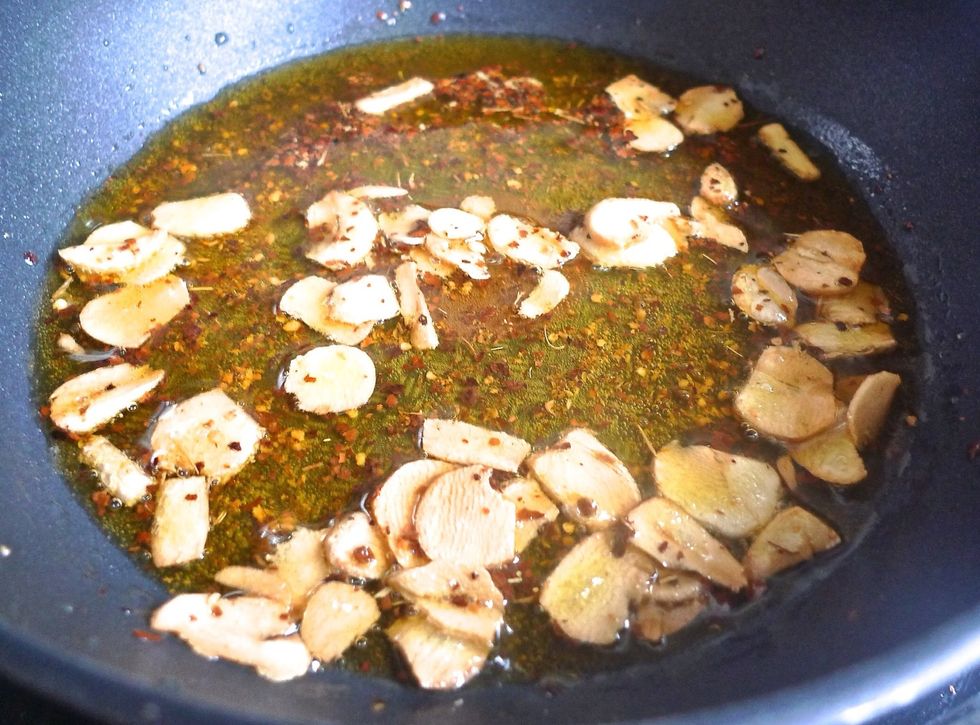 Cook for another 3 minutes. Remove the oil mixture from the heat and set aside.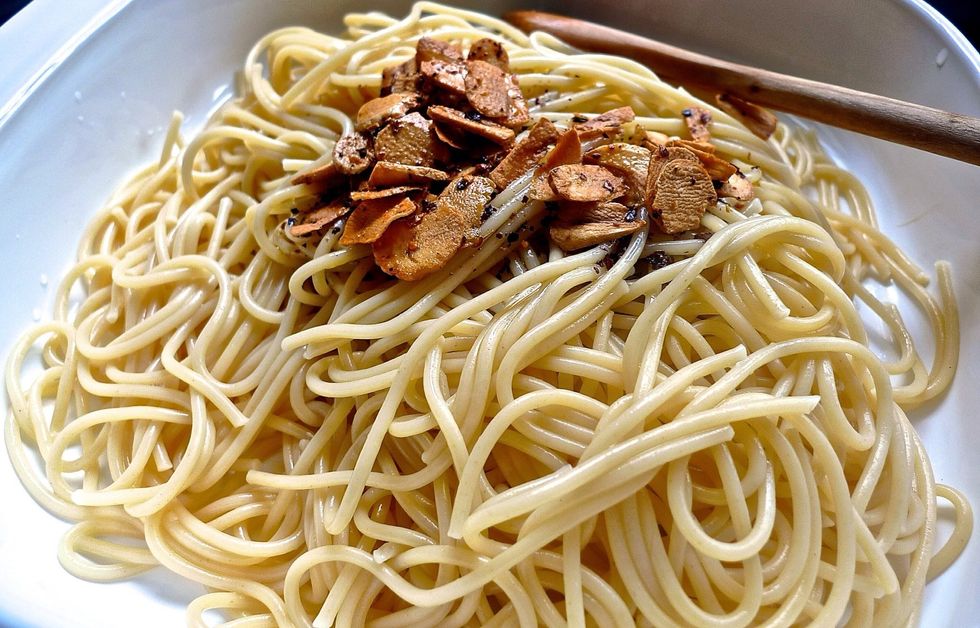 Pour the garlic infused olive oil mixture into the hot and drained spaghetti.
Add also some chopped parsley and freshly ground black pepper.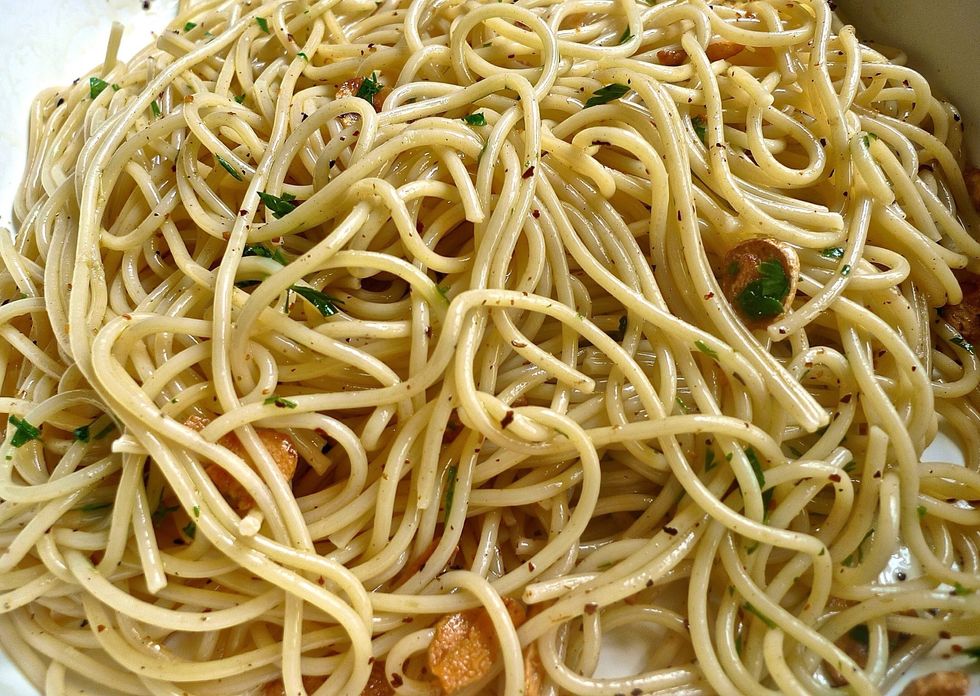 Toss everything together so that the garlic infused oil coats every strand of the spaghetti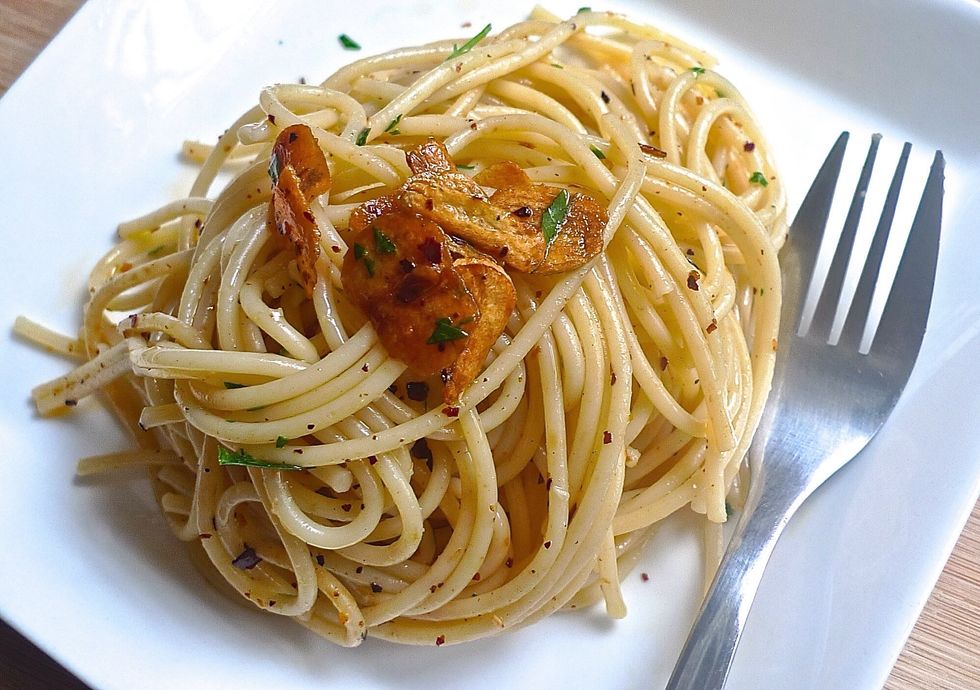 And you're done! Place the spaghetti on a serving plate and serve warm. It's so flavourful and absolutely delicious.
Truly a classic Italian pasta that's done well which uses only common kitchen ingredients and it's so simple and quick to make too. So enjoy!
1/2c Extra Virgin Oil
5.0 Garlic, sliced
2.0Tbsp Freshly chopped parsley
1.0tsp Pepper flakes, or to taste
400.0g Spaghetti
Huang Kitchen
For more step-by-step recipes and cooking tips, visit my website at \nhttp://www.huangkitchen.com