I created this recipe to my taste. Please adjust the amounts of each spice to your own liking. If you don't like things spicy then use regular diced tomatoes instead of the kind with green chiles.
Combine quinoa & all spices with water in a 2 quart pot. Cover and bring to a boil. Reduce heat to simmer and cook for 15 mins.
While quinoa is cooking, open each can and drain vegetables. Rinse black beans.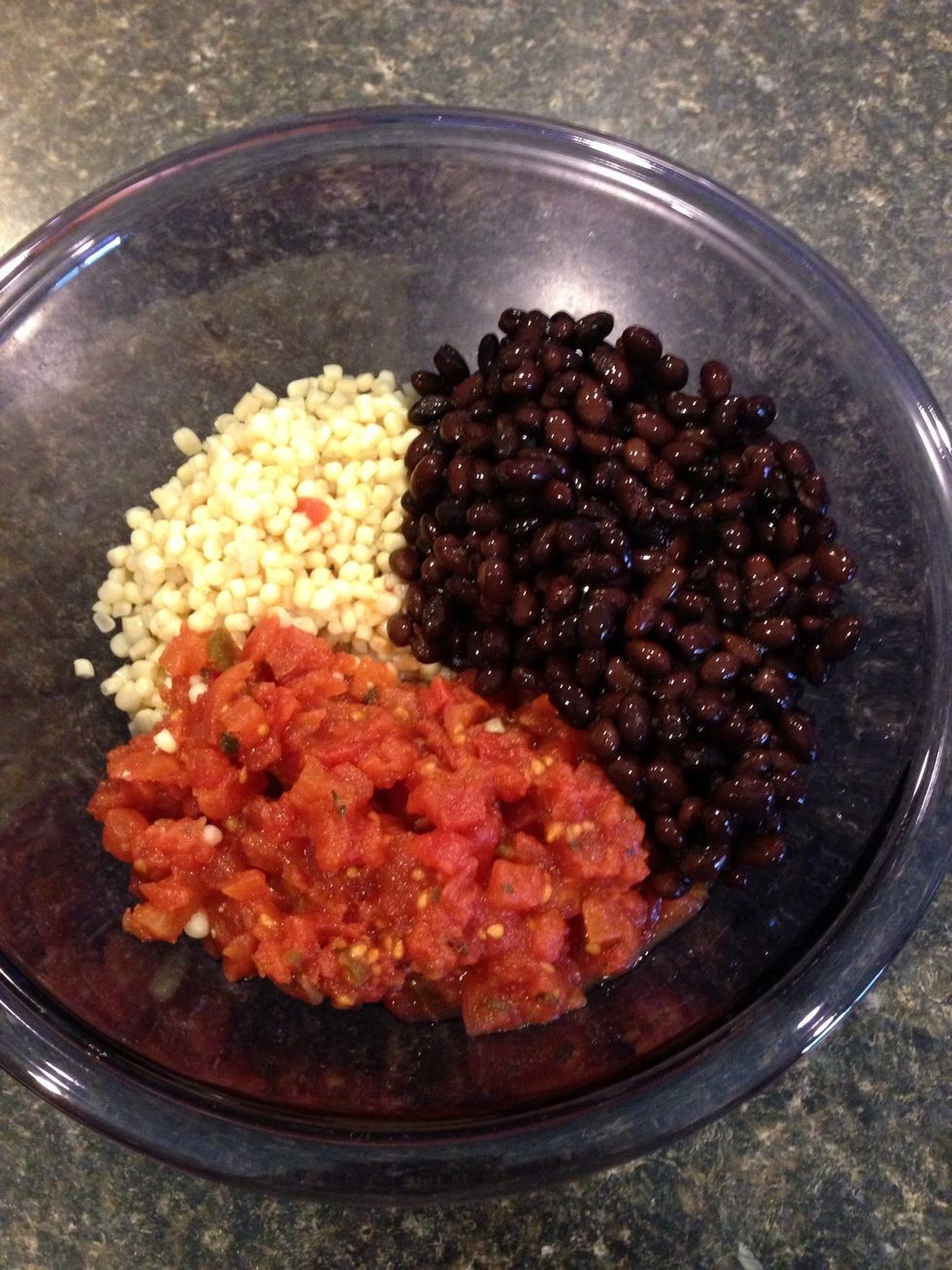 Combine vegetables in a large microwave safe bowl.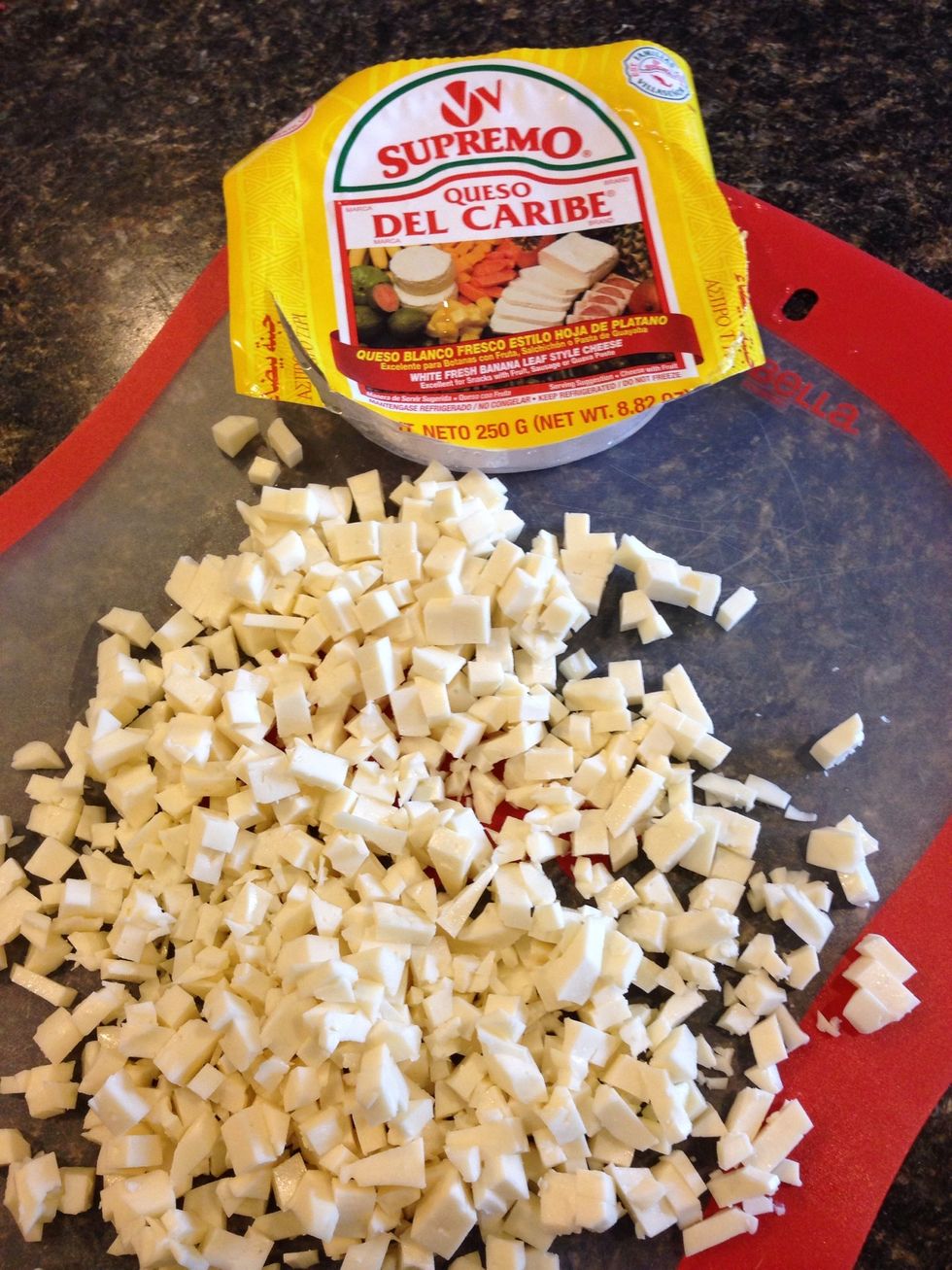 Dice queso cheese. You can skip this step if you're using a shredded cheese instead. I like A LOT of cheese. 😄
When quinoa has cooked for 15 mins, remove from heat & let stand 5 mins. Keep covered.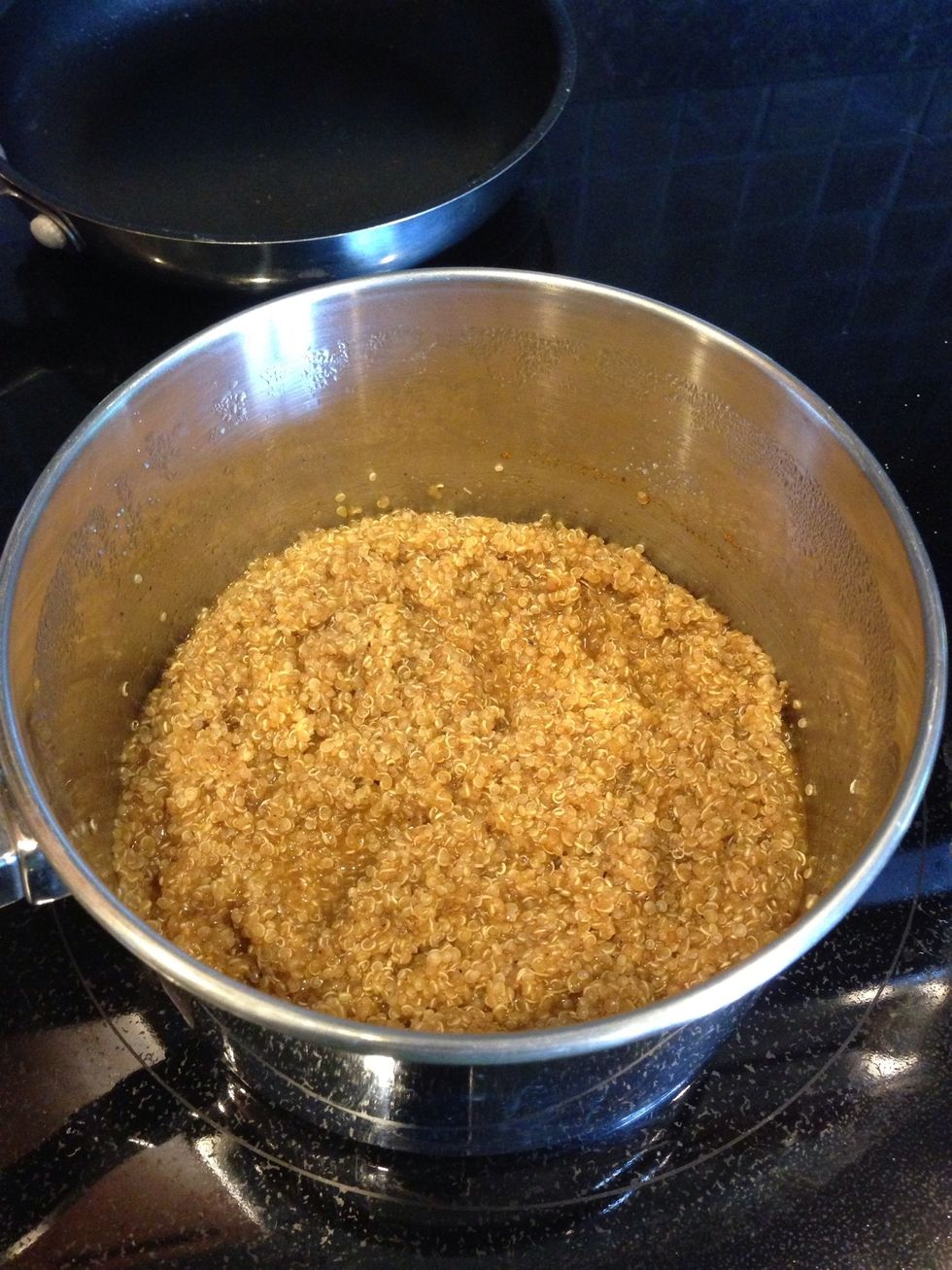 Quinoa should look like this. There may be some water still, but that's okay. As long as its just a little. If there is a lot, then put back on heat and cook for 5 mins longer.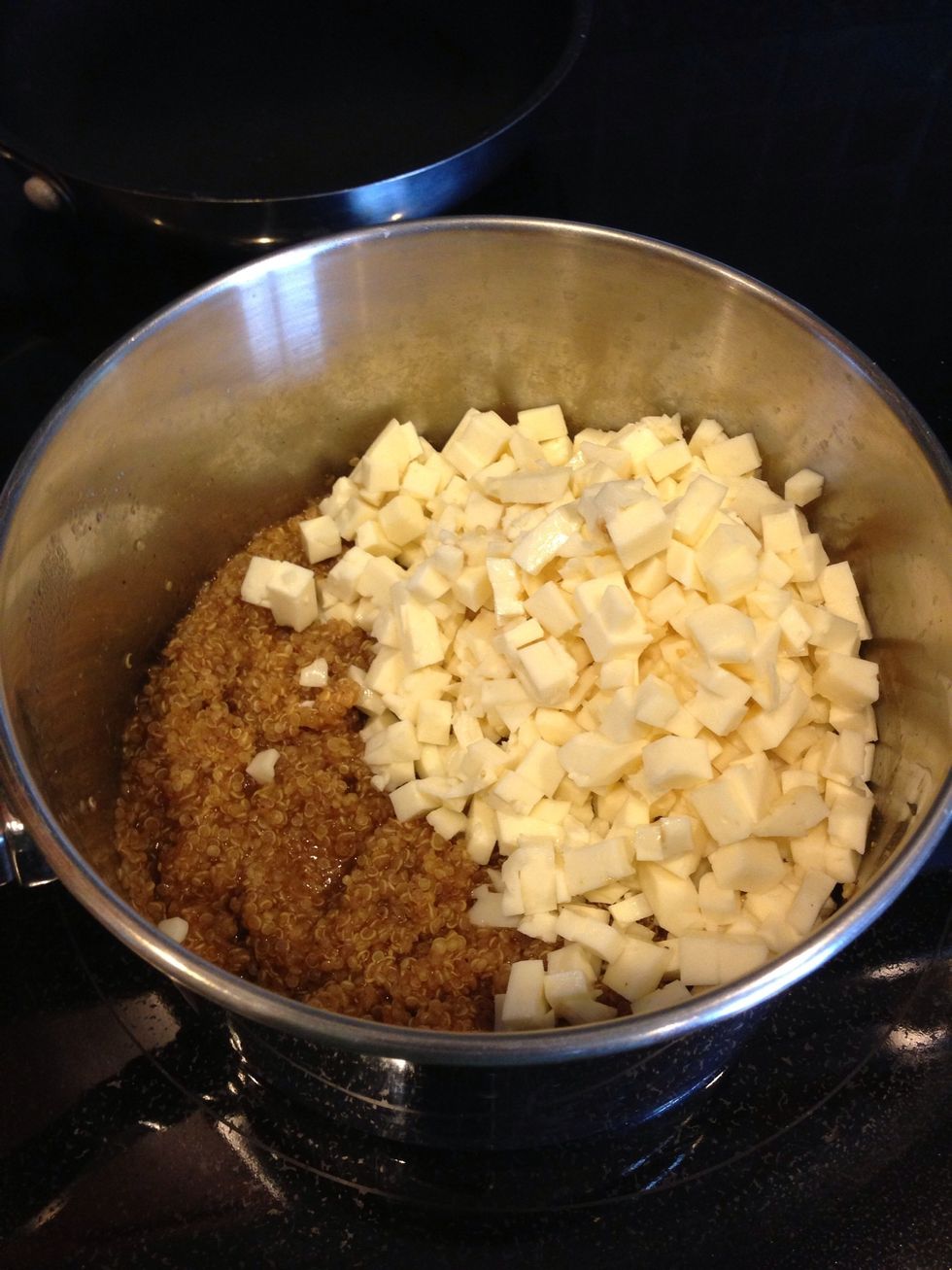 When quinoa is finished cooking add the cheese and cover again. This will let the cheese begin to melt.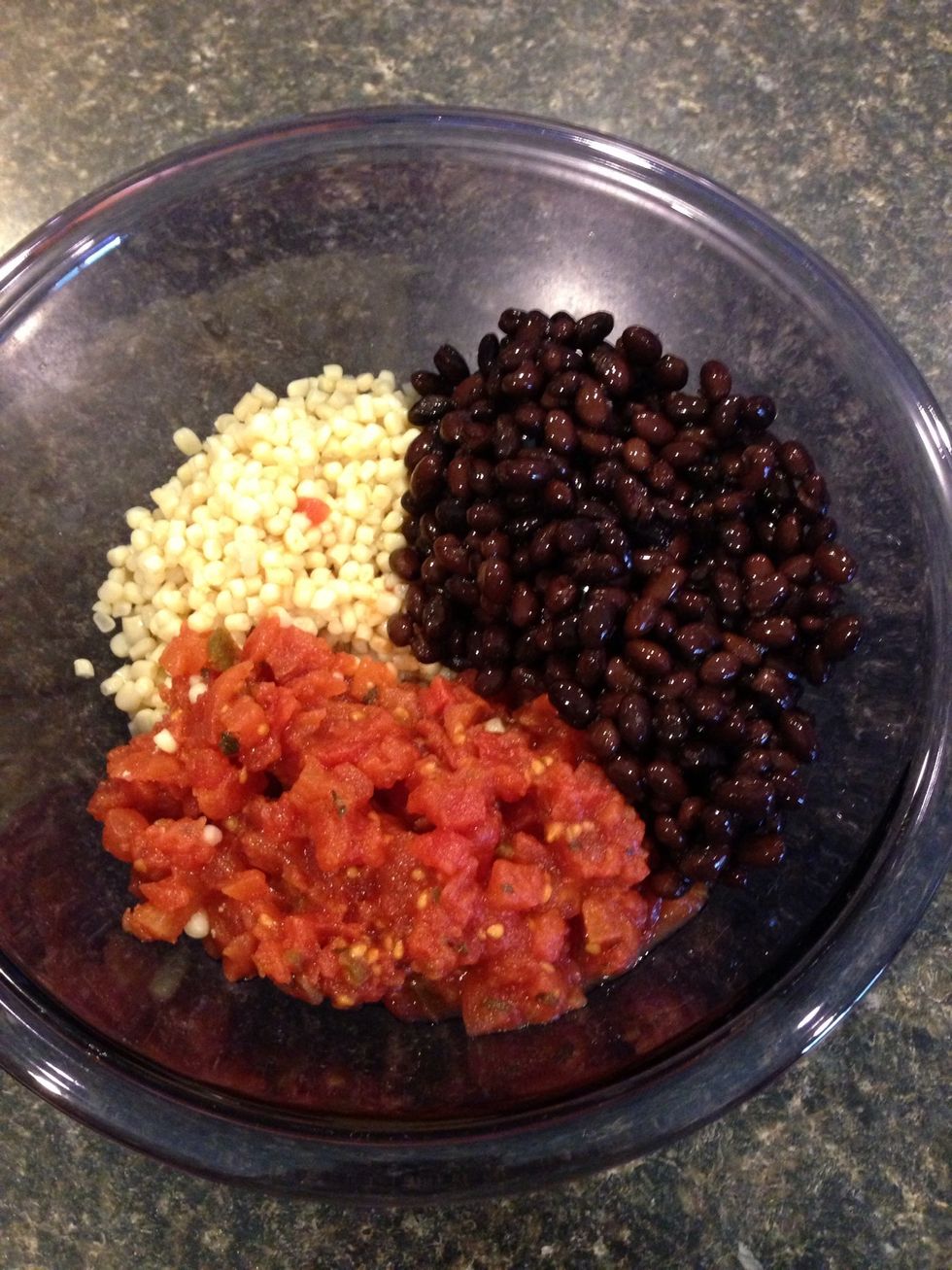 Microwave bowl for 2 mins. Stir, and heat for another 2 mins.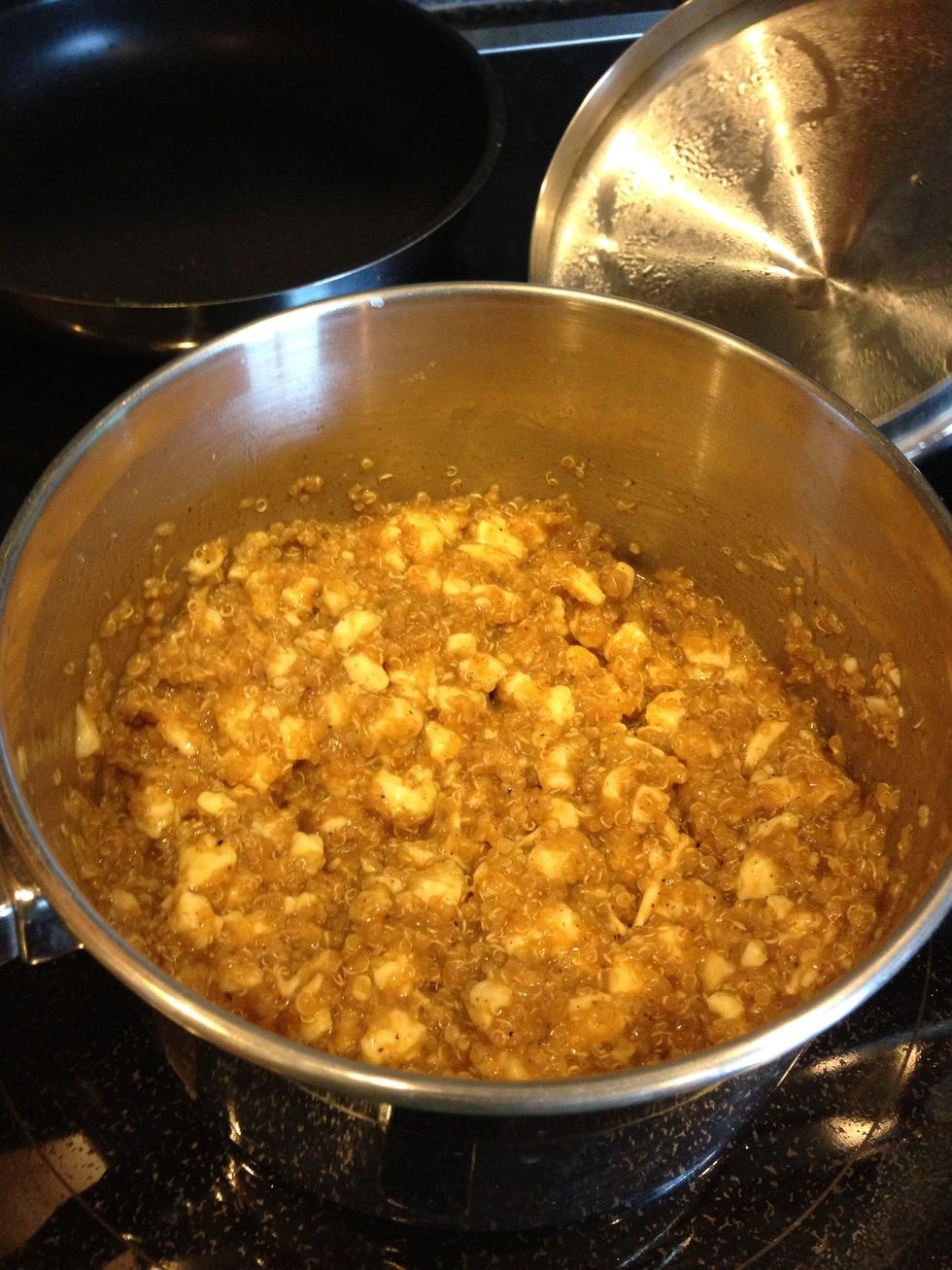 Mmmm, melty cheese. Now add this to the bowl of veg. Stir to combine.
You can have a bowl of it, or spoon over lettuce, or put in a tortilla for a burrito. You can top with diced avocado and some sour cream if you like. Have fun with it!
1.0c Quinoa
1.0tsp Chili powder
1.0tsp Cumin
1.0tsp Garlic powder
1.0tsp Onion powder
1/2tsp Salt
1/2tsp Black pepper
2.0c Water
1.0 Can corn
1.0 Can black beans
1.0 Can diced tomatoes w/green chiles
1.0 Pkg queso or other melting cheese