This is a weeknight meal, healthy & bigtime flavors!
17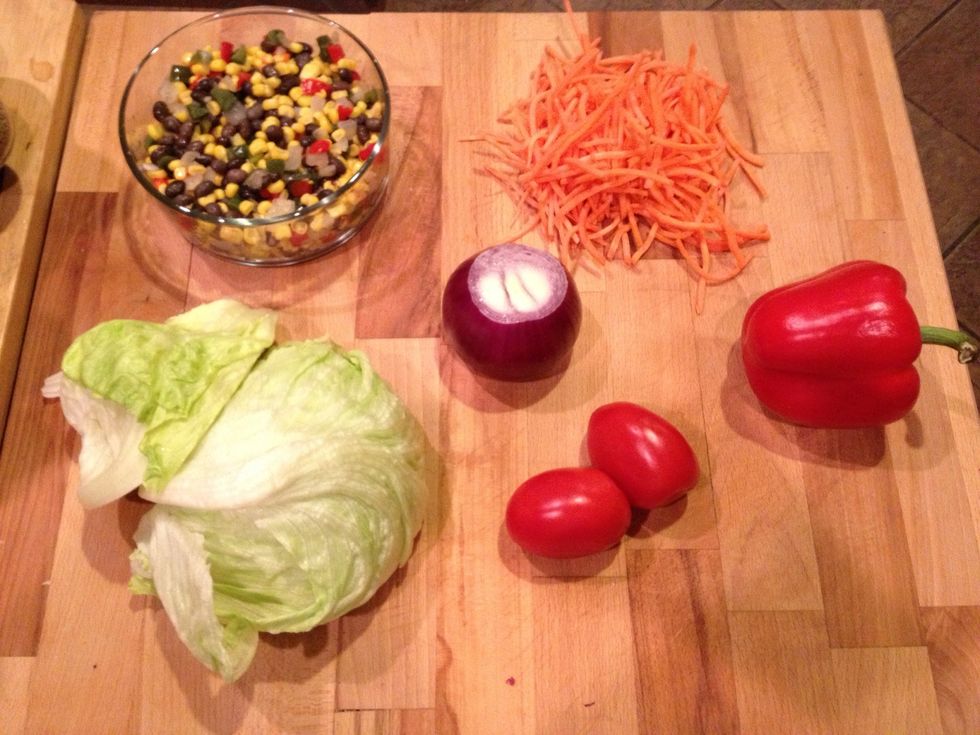 Mise en place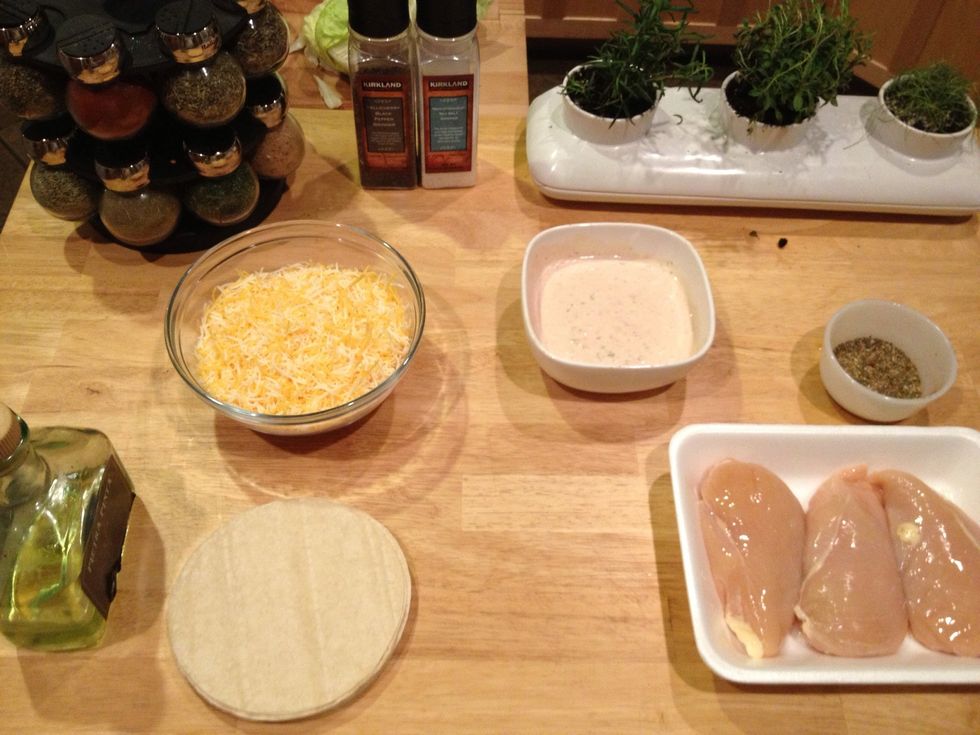 Mise en place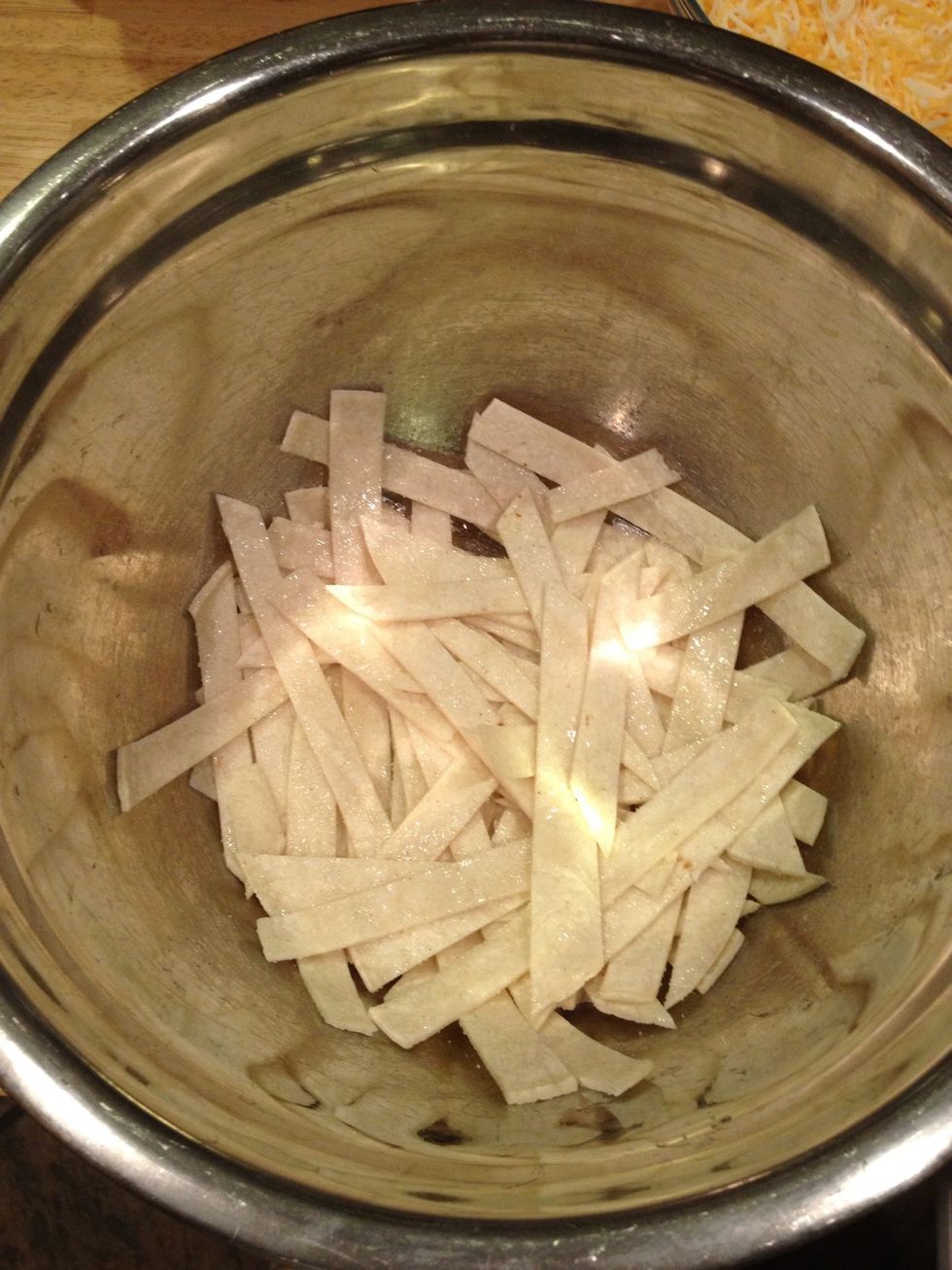 Slice corn tortillas into strips, and place in bowl. Drizzle olive oil to coat, salt and toss.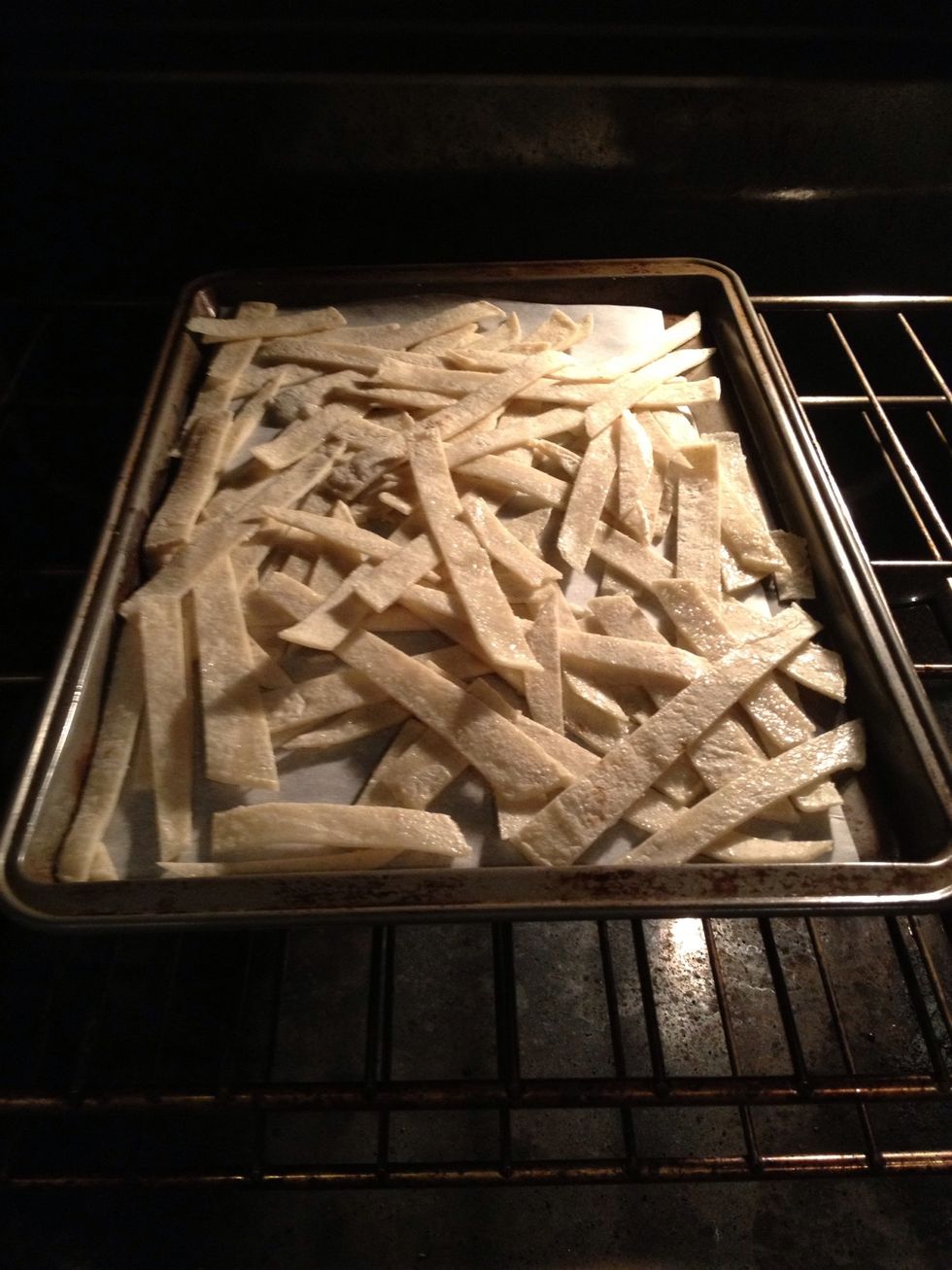 Place in 400• oven for 20-25 mins stirring occasionally.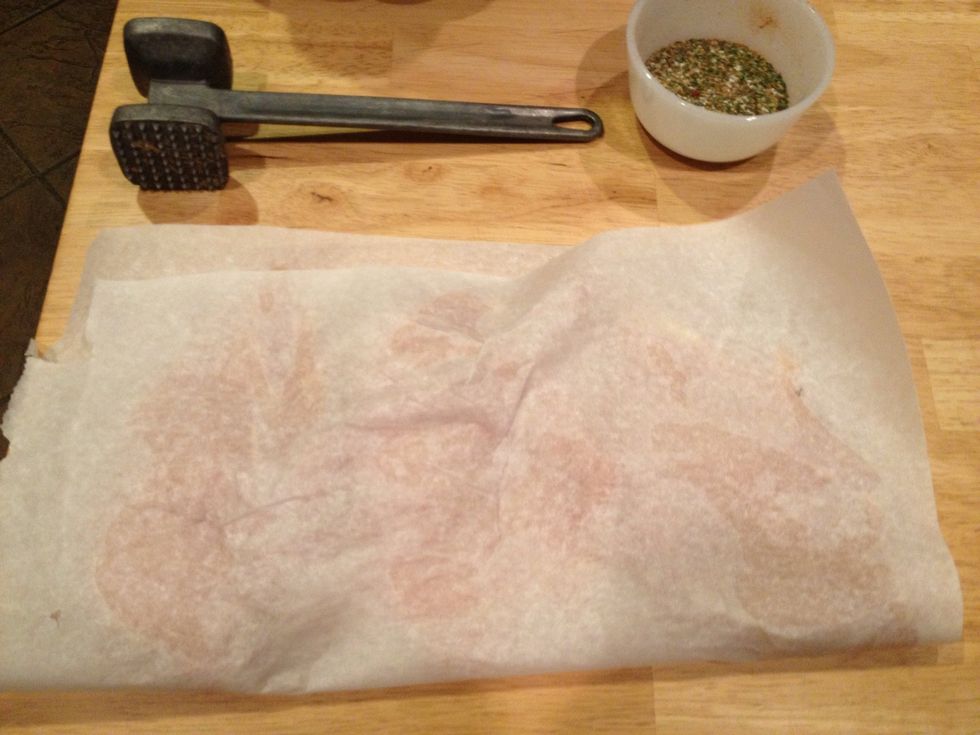 Pound chicken with mallet to tenderize and ensure even grilling...take some aggressions out!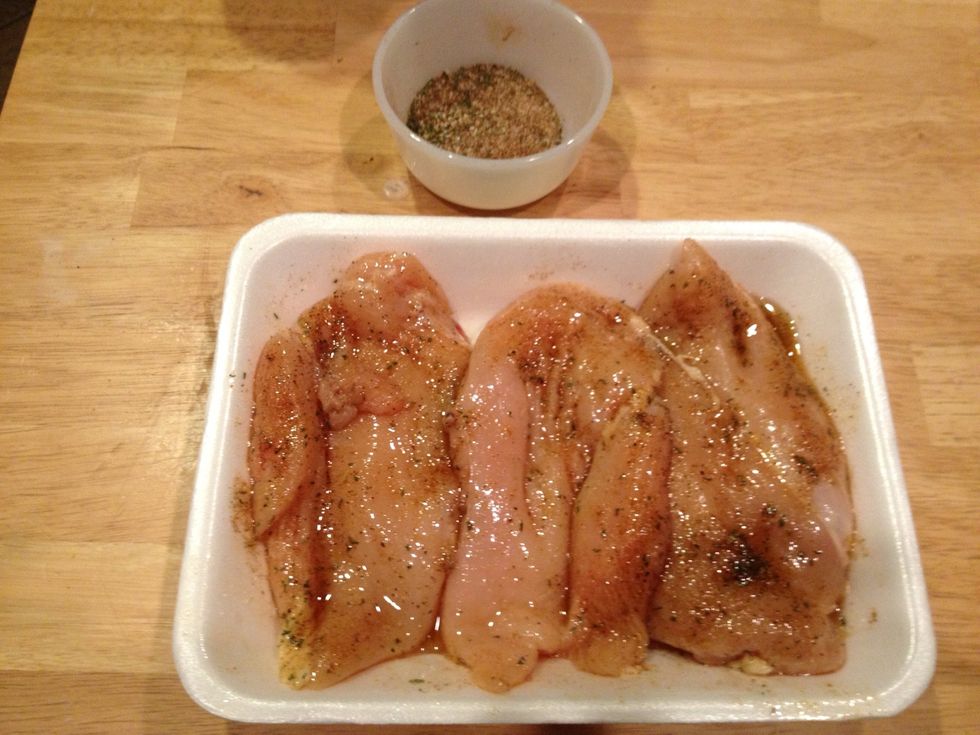 Drizzle olive oil to prevent from sticking. Season with your favorite mexican spices. I chose salt and pepper, garlic powder, onion powder, cumin, paprika, chili powder, and oregano.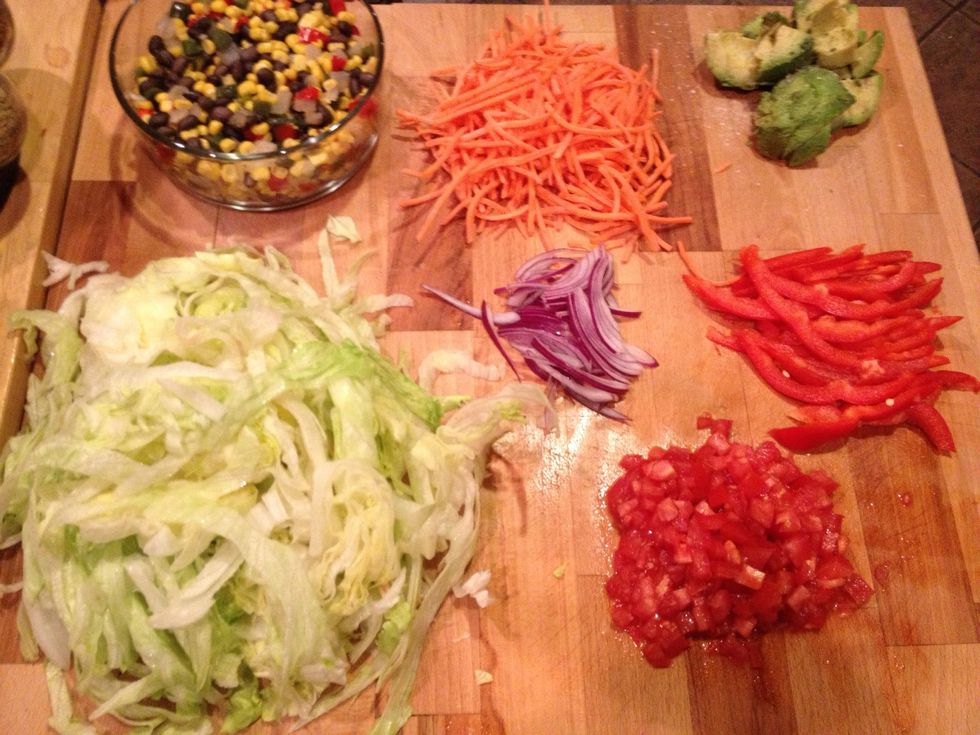 Chop veggies! Black bean salsa can be found in the canned goods and frozen sections of your local grocer. If I really feel like chef'n I'll make my own.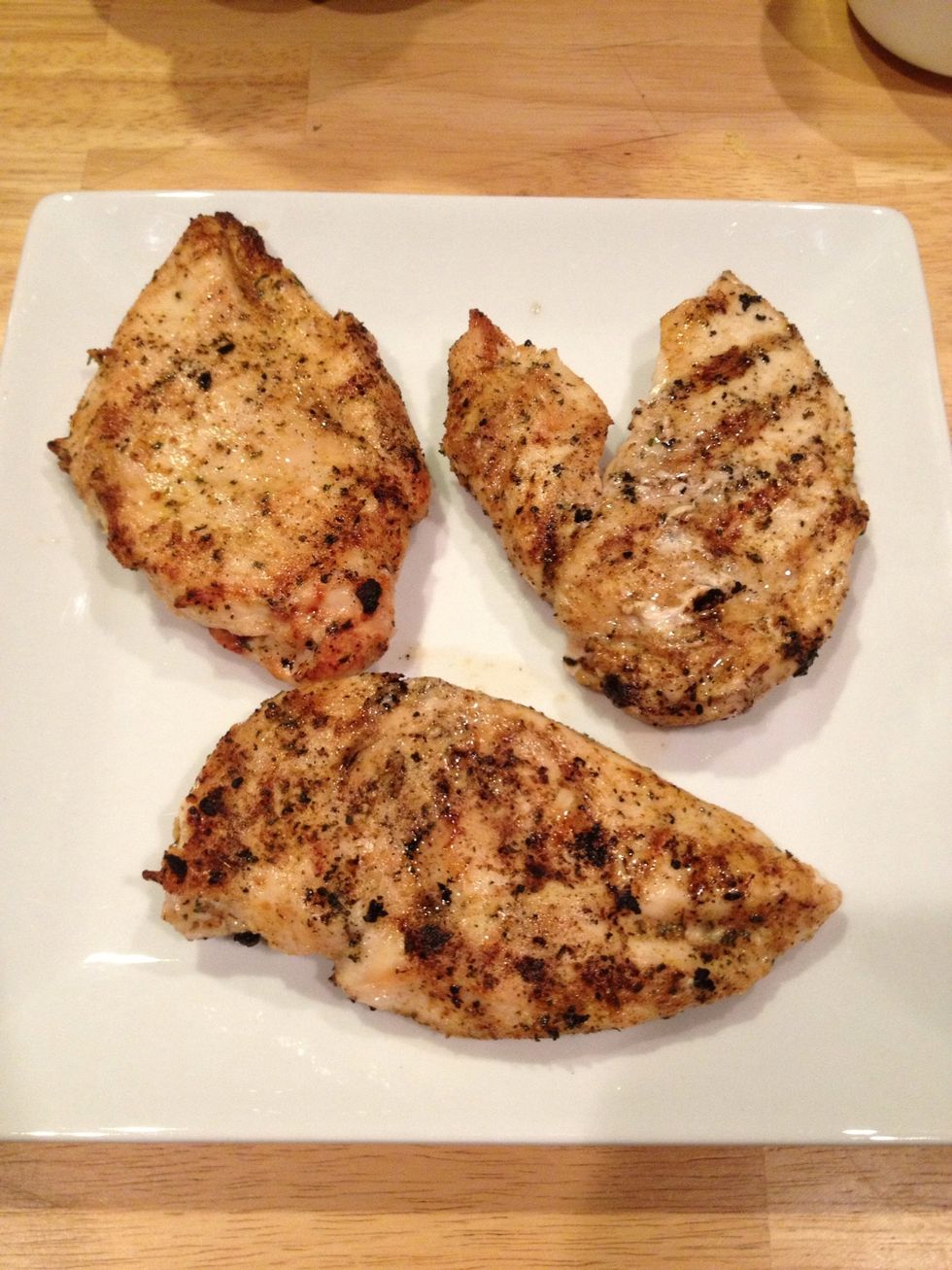 Grill chicken until cooked through. Let rest for 5mins...this is a must to ensure juiciness! Slice into strips.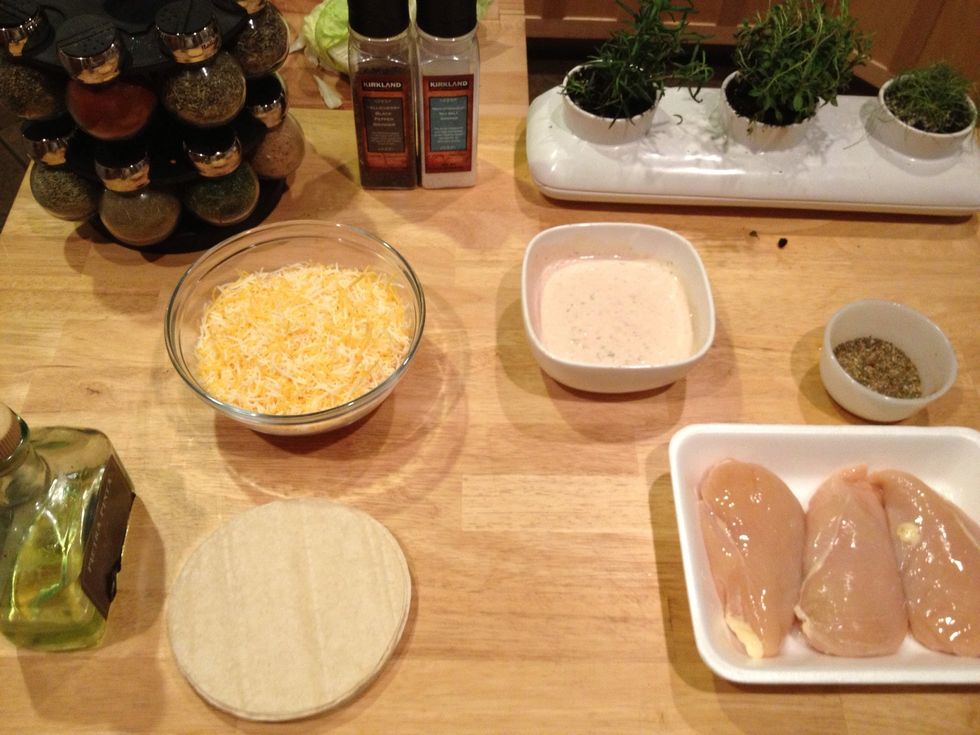 Mix equal parts ranch and salsa...I reach for the hot stuff!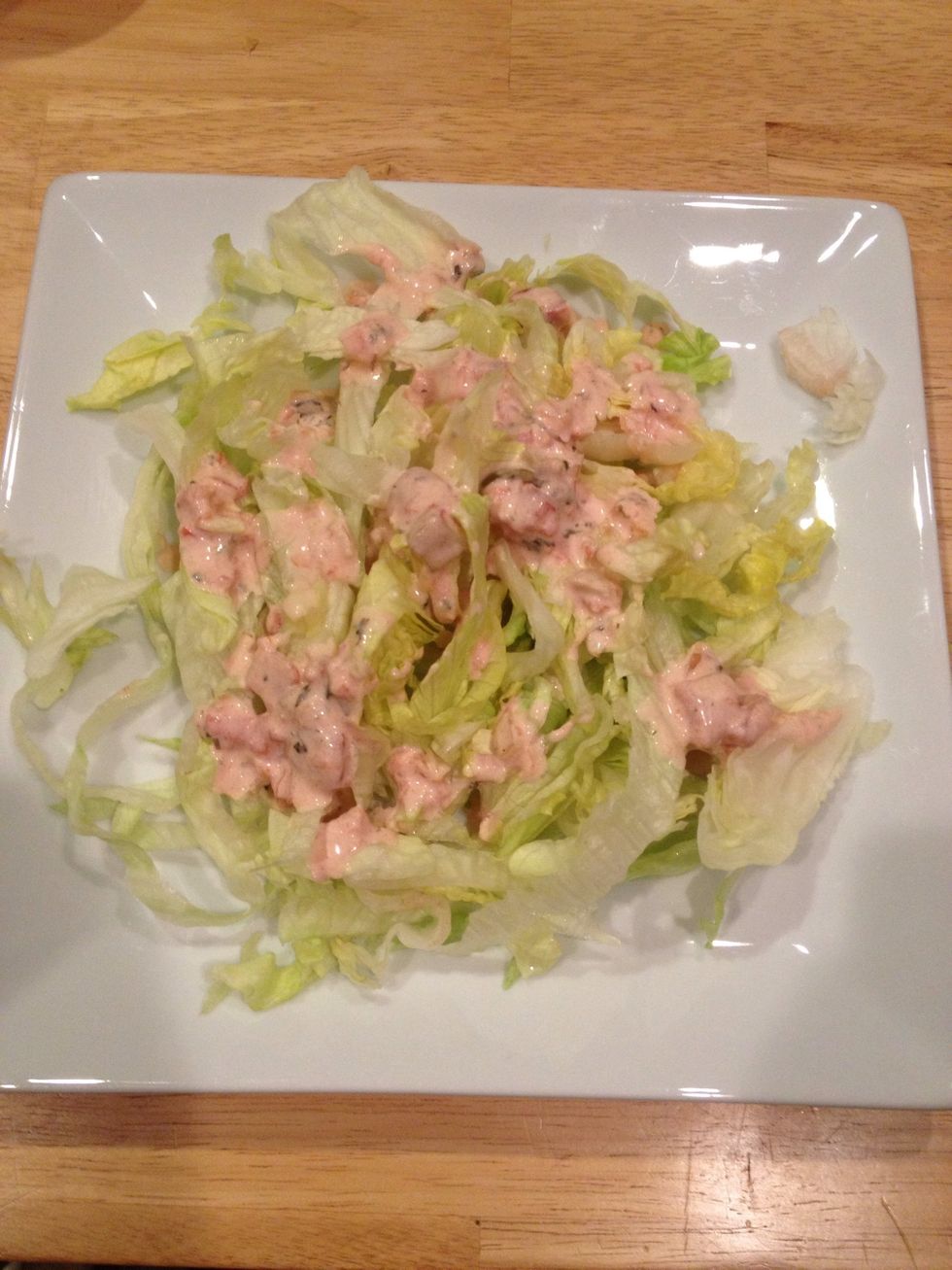 Stack Iceberg and dress.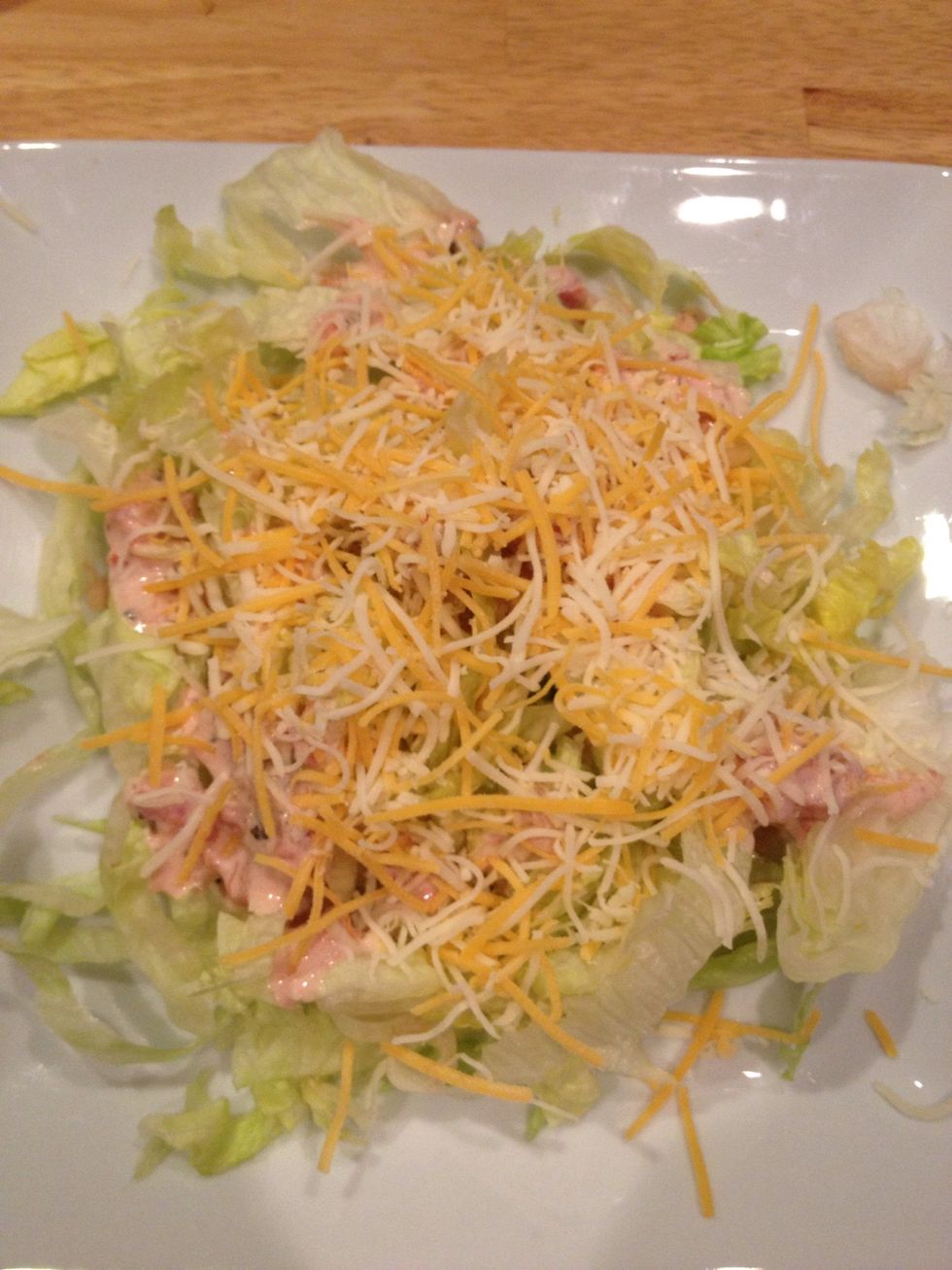 Cheese!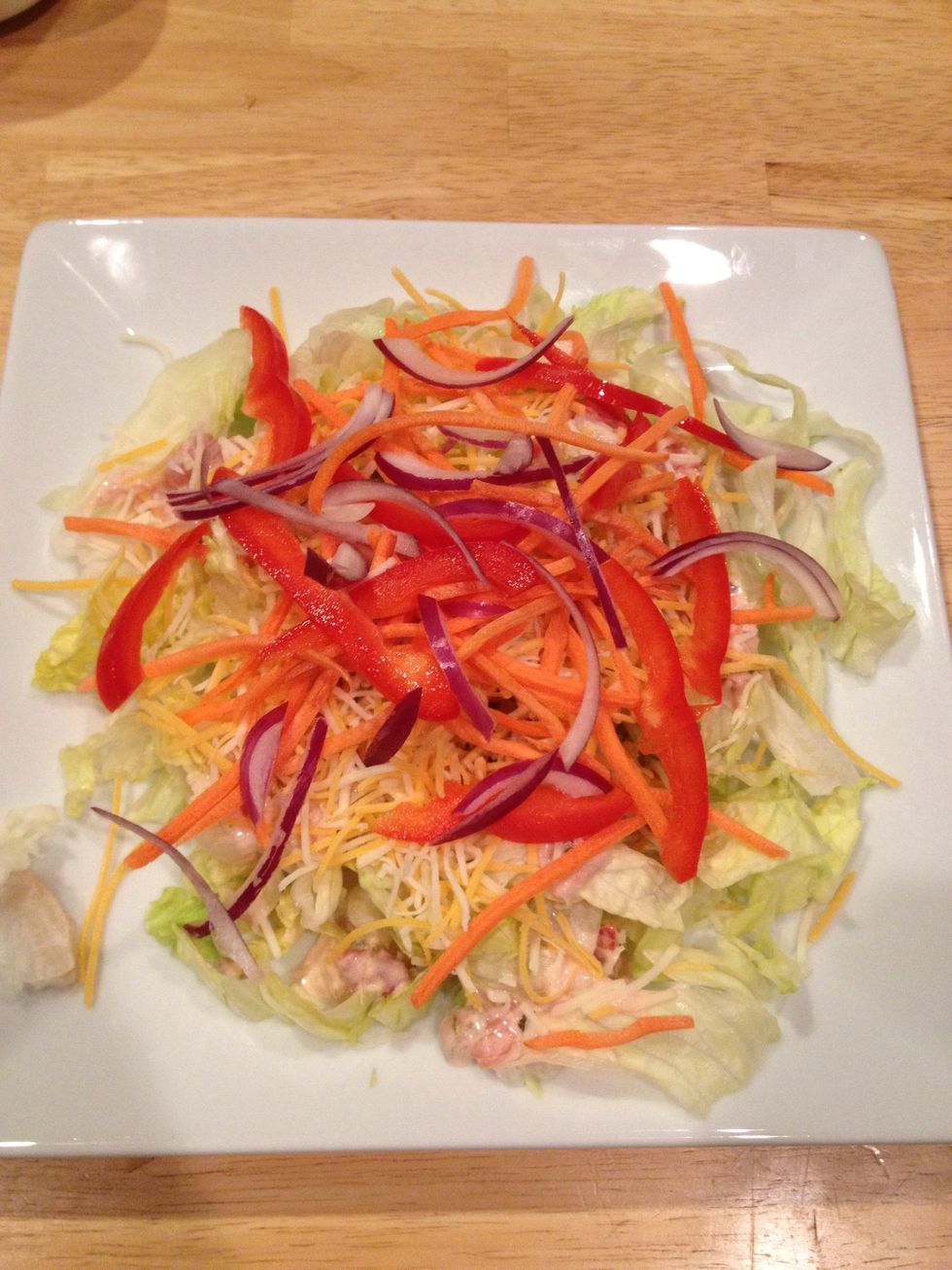 Carrots, peppers, onions.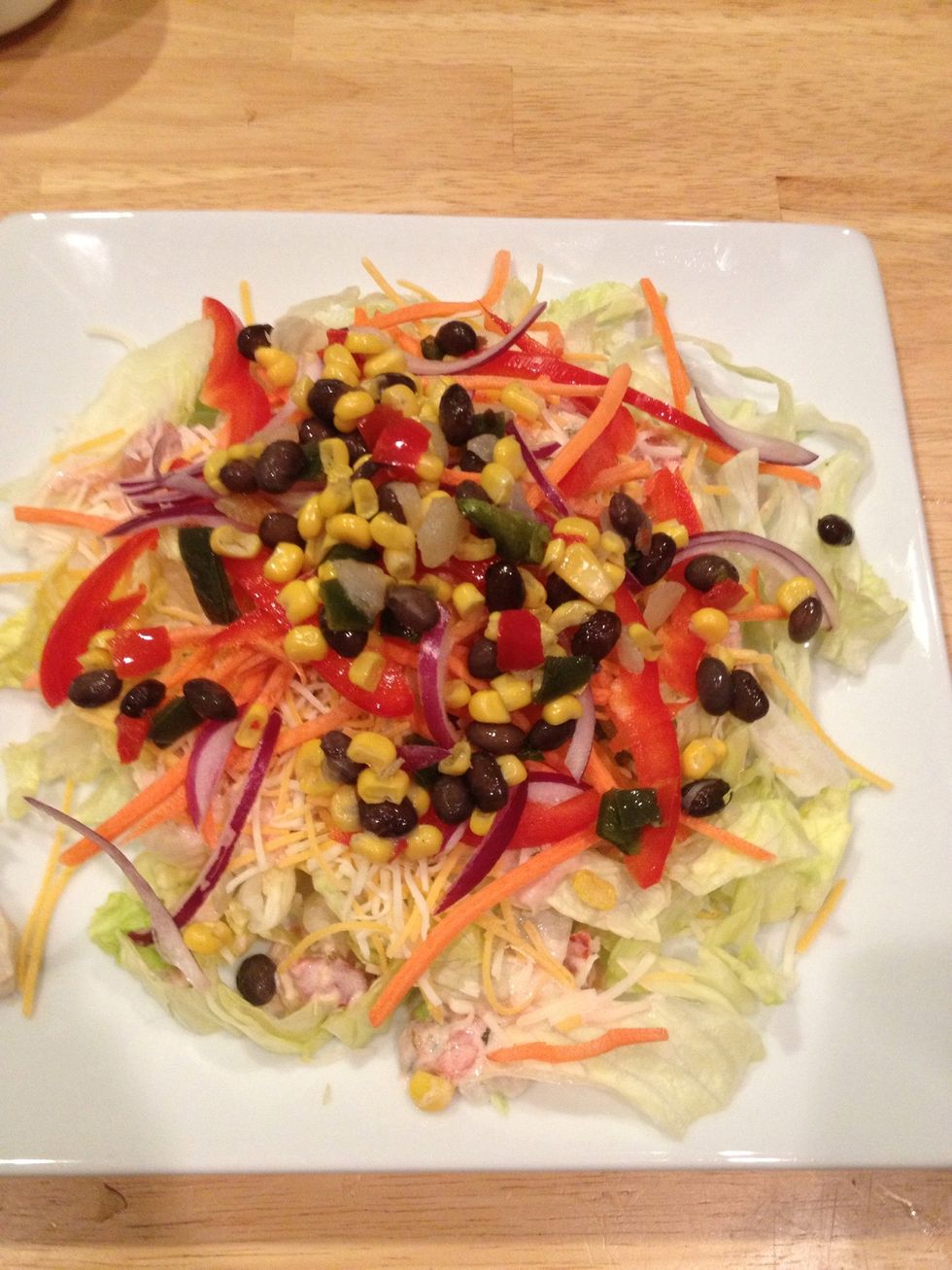 Black bean salsa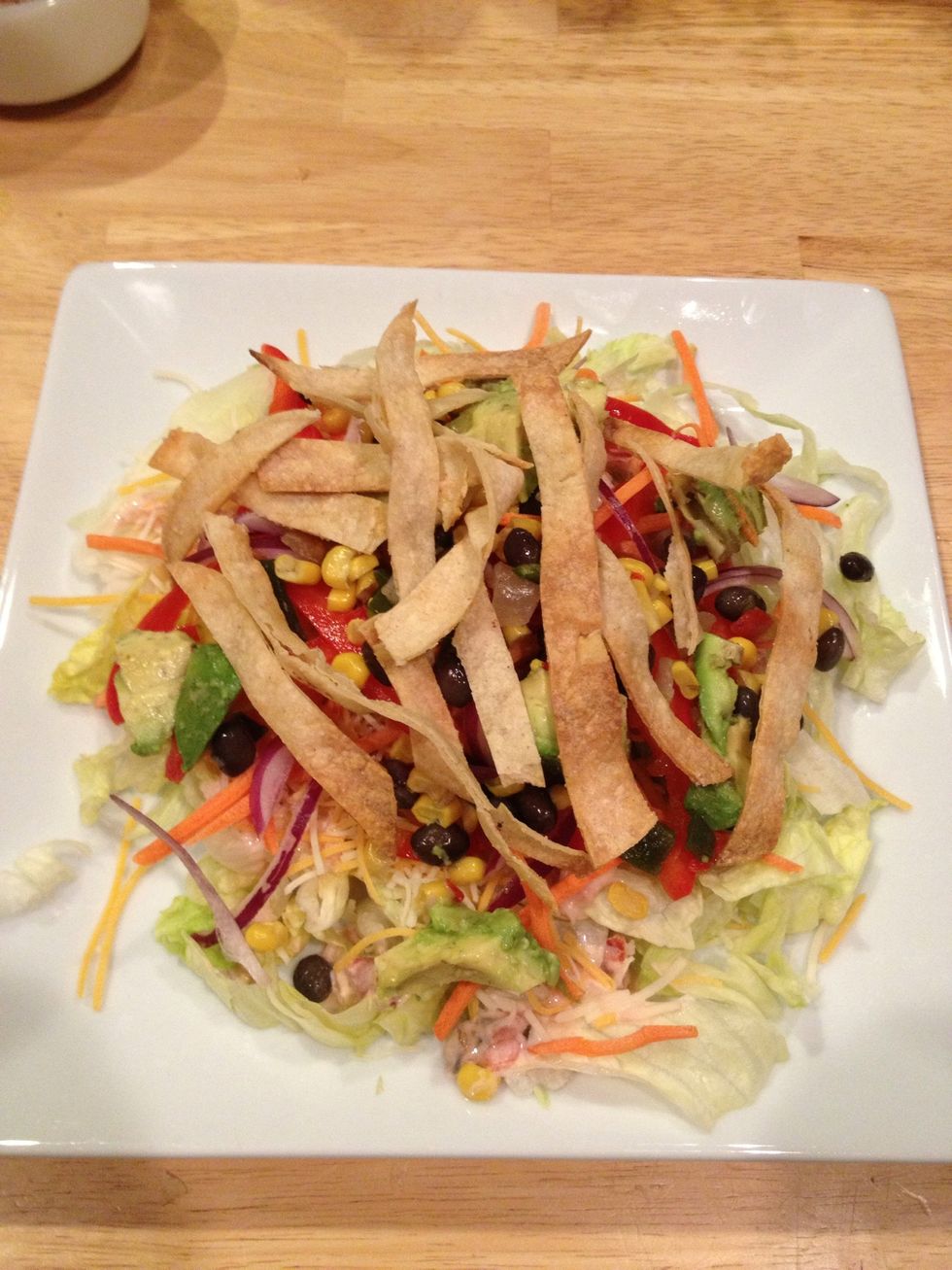 Diced avocado and baked tortilla strips...much healthier than fried.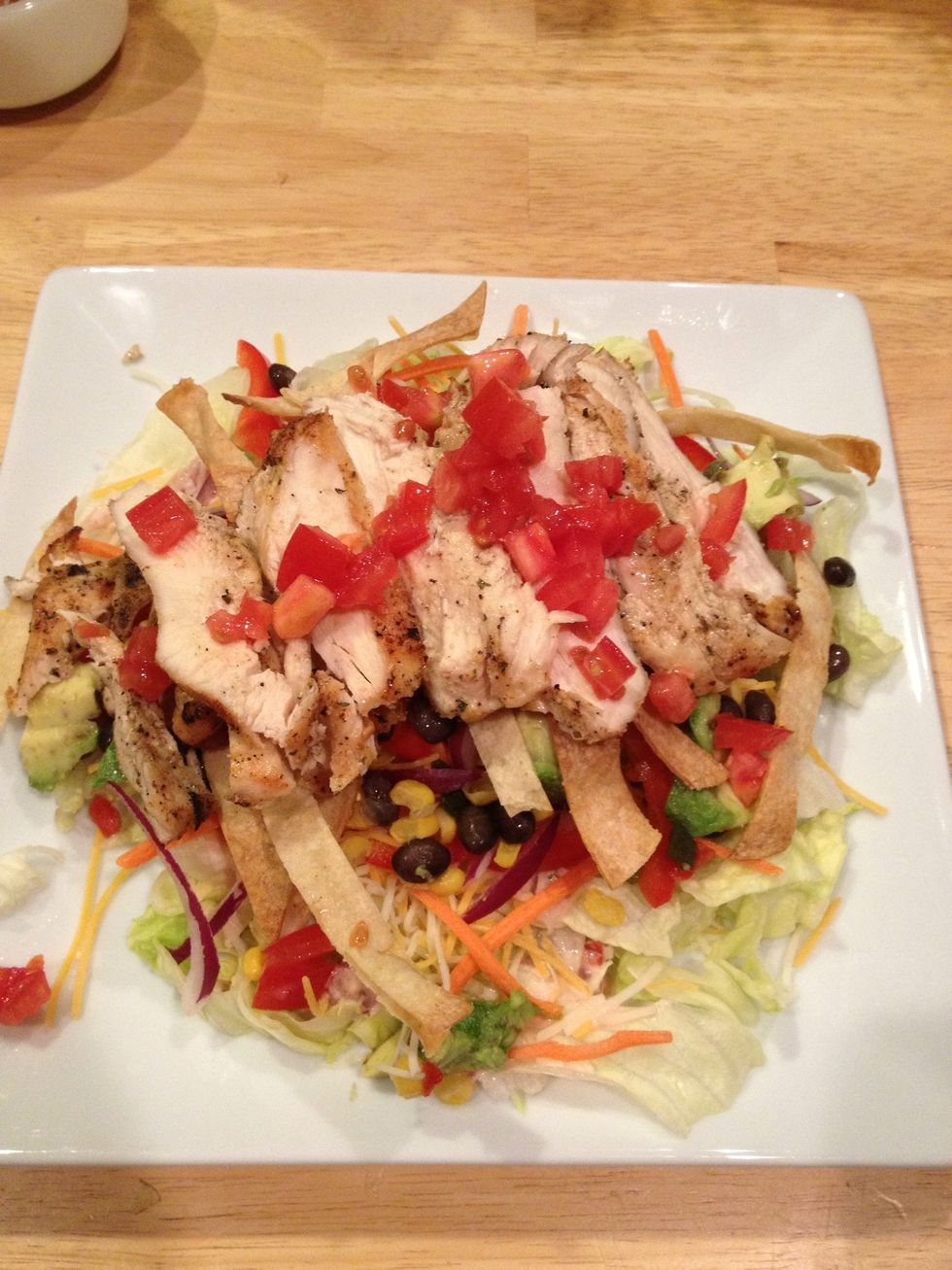 Chicken and tomato on top! Boom!
Iceberg lettuce
Tomato
Red Onion
Red Bell Pepper
Carrot
Avocado
Blackbean and Corn Salsa
Chicken Breast
Shredded Cheese
Corn Tortillas
Olive Oil
Ranch Dressing
Salsa
Mexican Spice Blend
Michael Gallegos
I love the art of food...I am a gastronome and a bit of an irreverent chef! Please do not leave rude and inappropriate comments on my page. Find someone else...