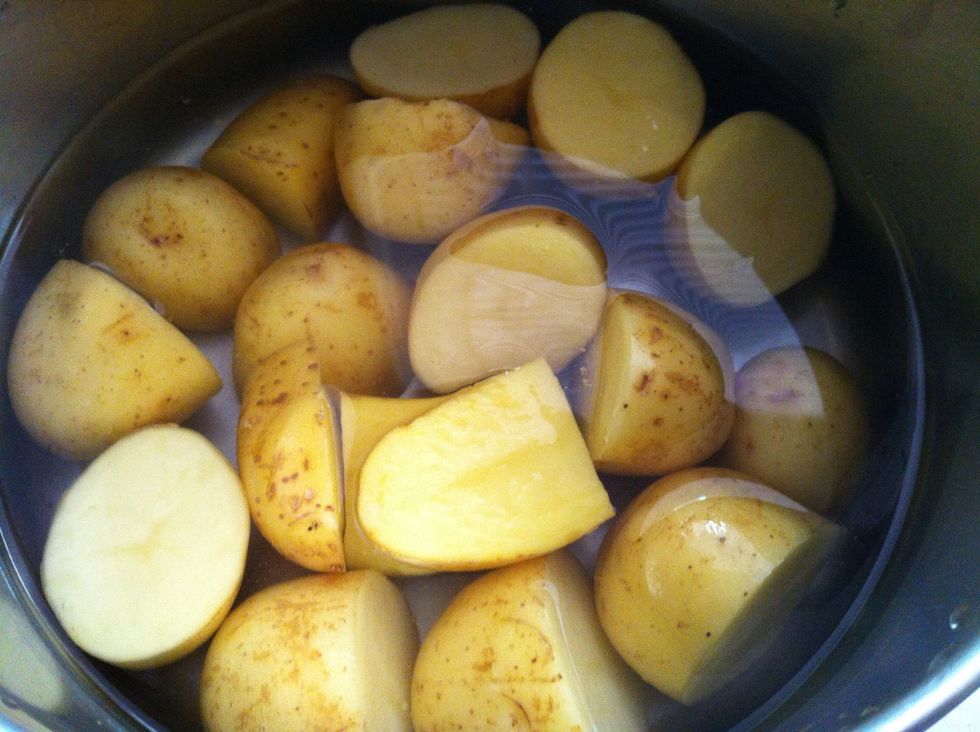 Halve the potatoes and boil until just tender. Boil with skin on to reduce water absorbation. Once cooked leave it to cool. Peel skin and cut into quarters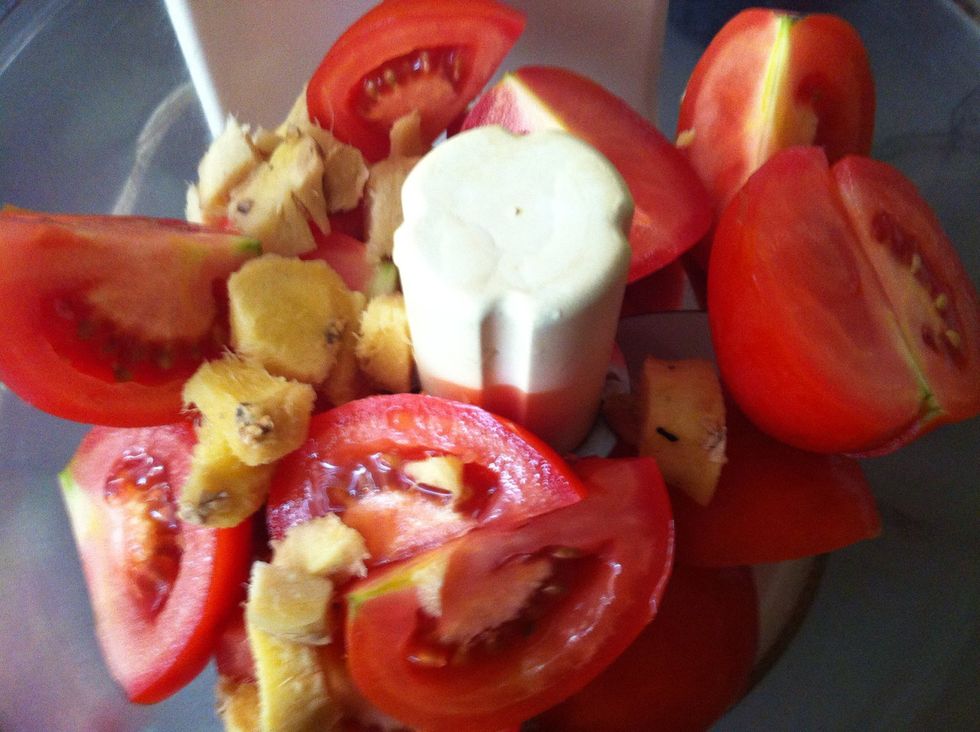 Meanwhile blend tomato and ginger. Slice the shallots. If using onion use half. Soak chana dhal in some water
Add all ground spices to the puréed tomato
Heat oil. Add mustard, cumin, cinnamon and chana dhal.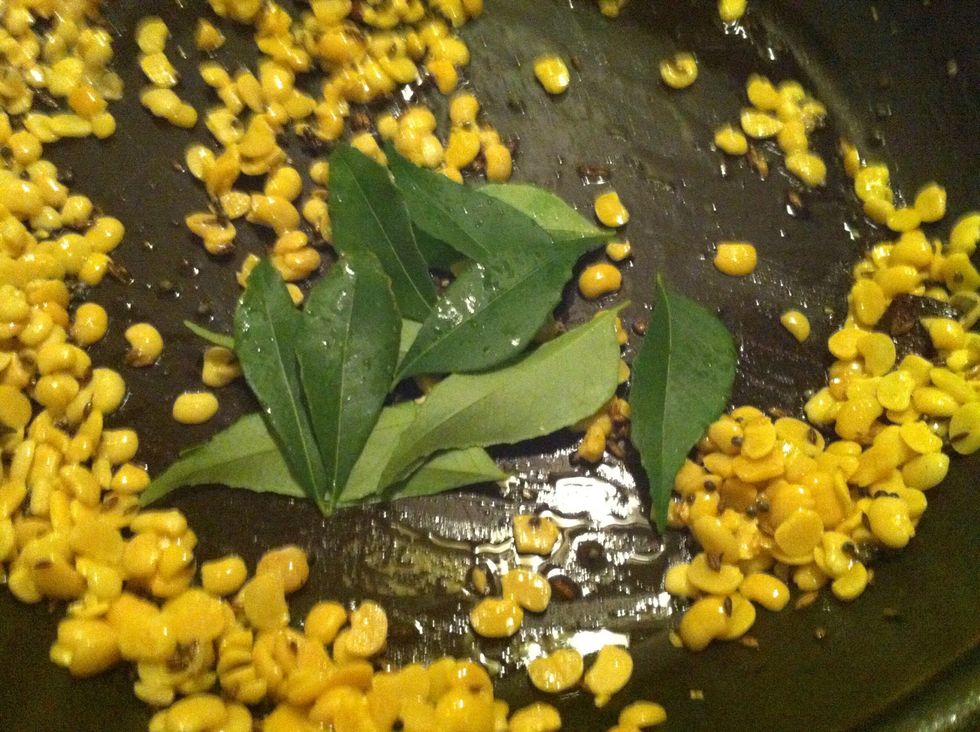 Once the mustard seeds have popped and it is fragrant - add curry leaves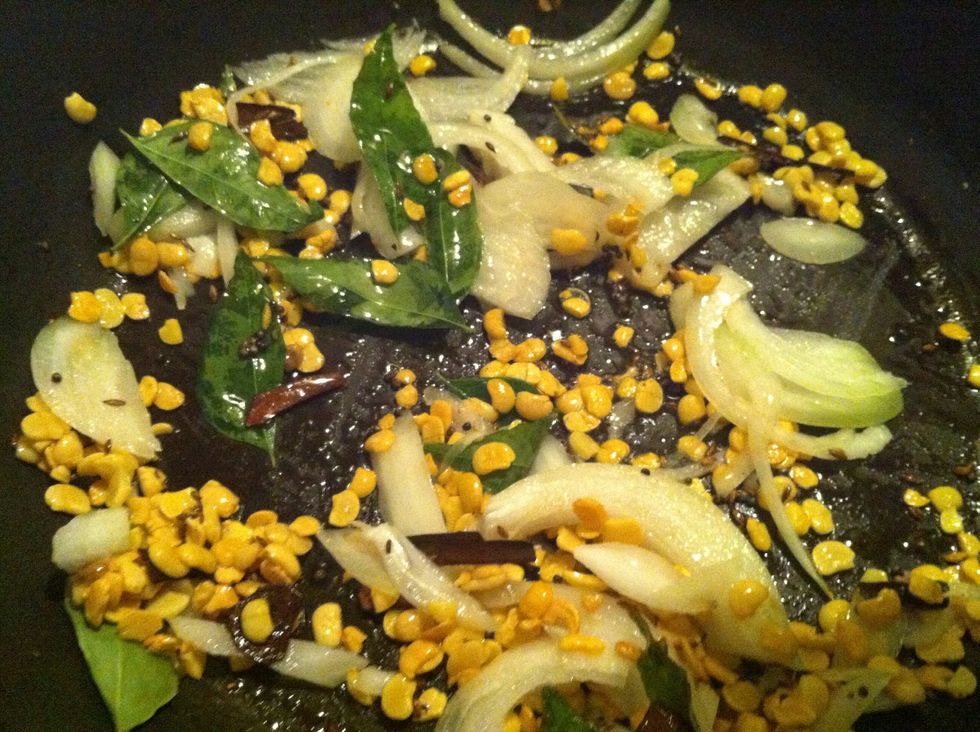 Now add shallots or onion. Fry for 2-3 minutes till soft and lightly golden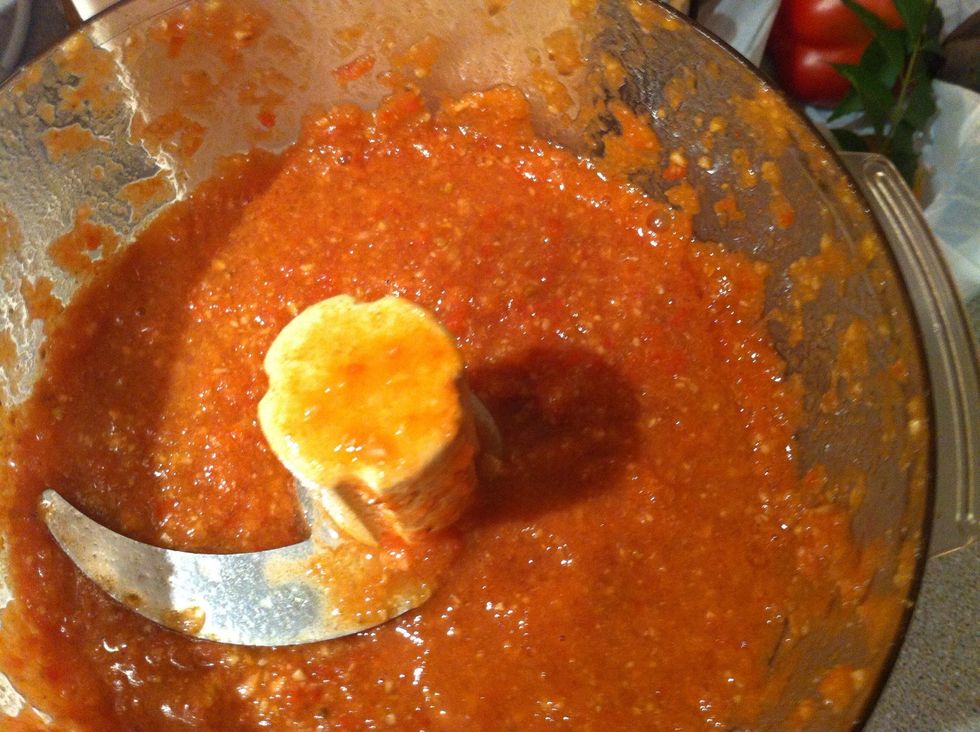 This is the puréed tomato and spice mix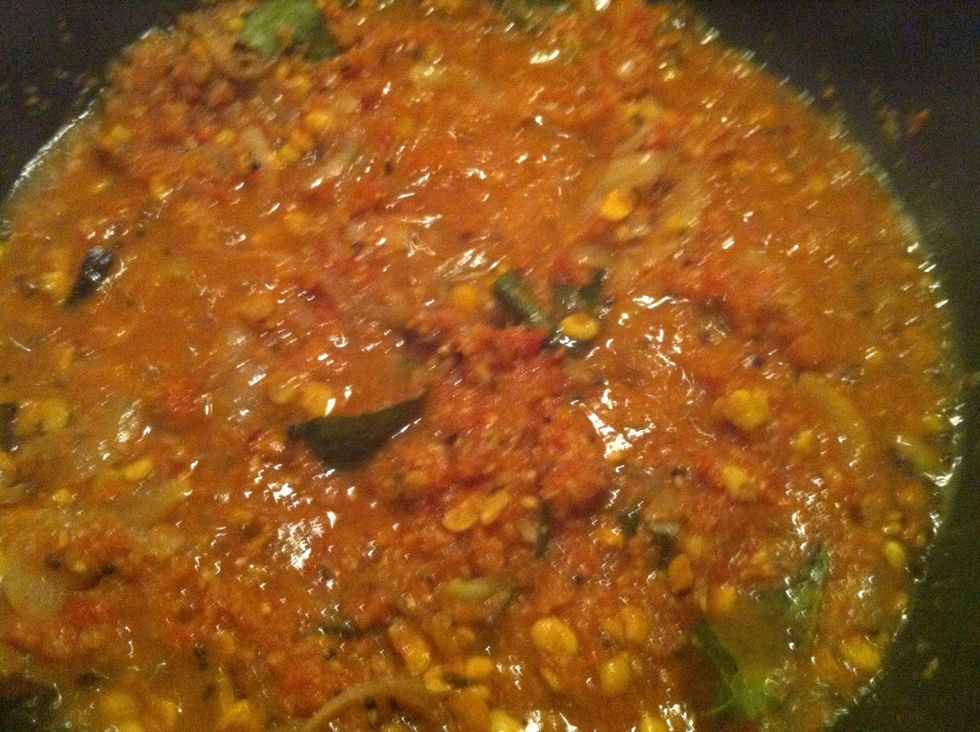 Add it to the fried onion and continue to stir and cook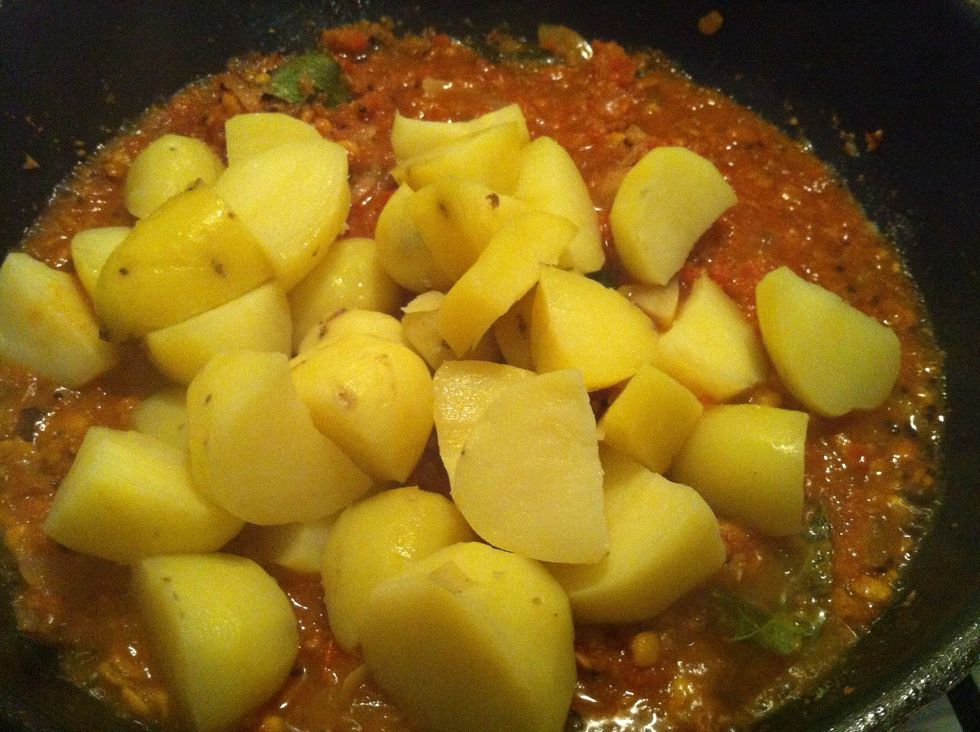 Add cooked potato to the tomato gravy. Cook for a further 7 minutes to allow the potato to absorb all the flavors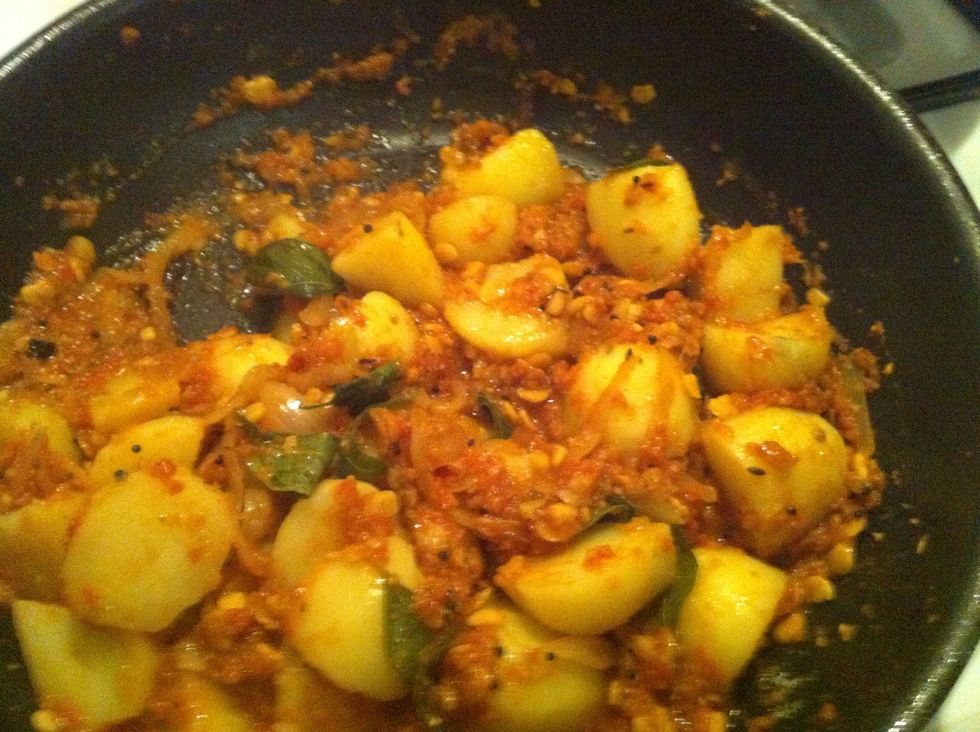 The gravy will thicken up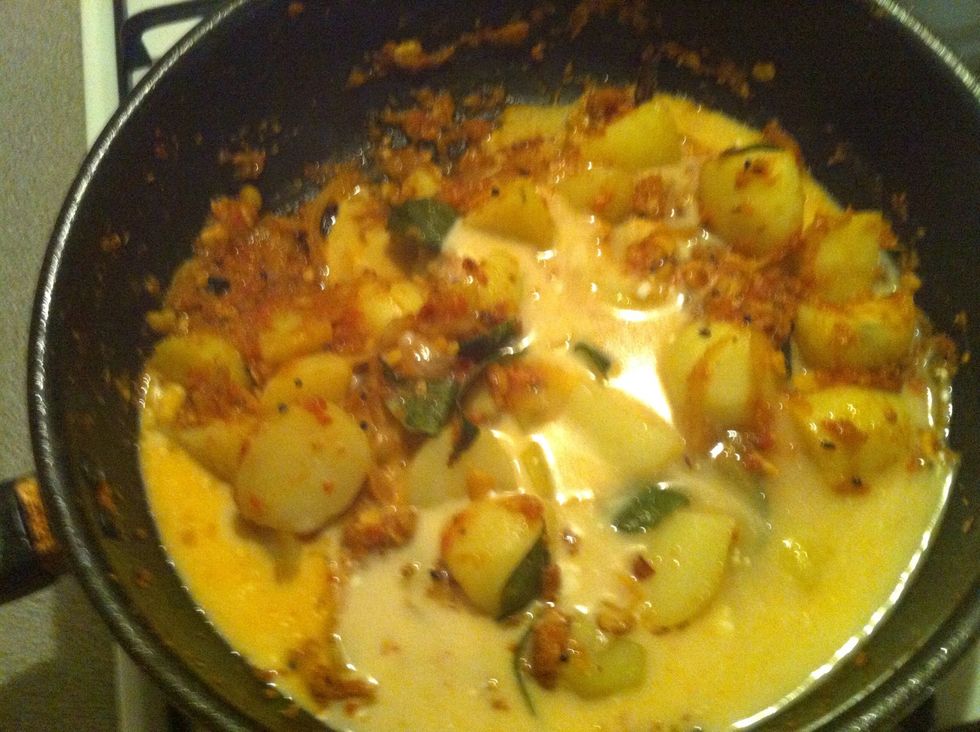 Add the coconut milk. Continue cooking for another 3 minutes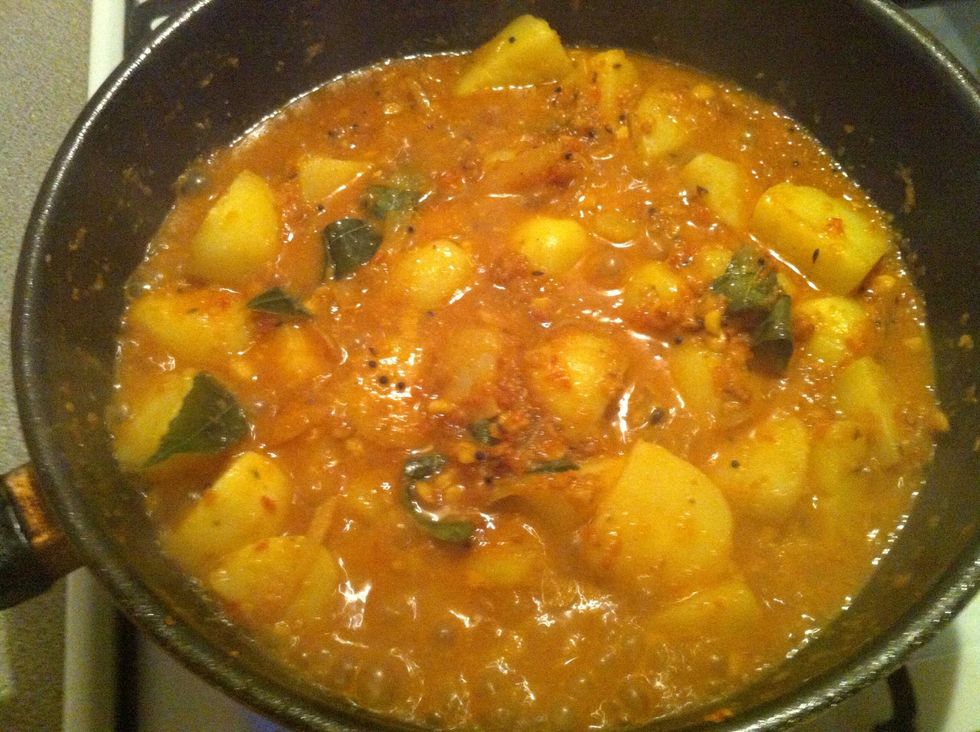 Taste and adjust flavor with salt, sugar & lemon juice
Serve this with roti, paratha or naan.
1/2kg Potatoes
4.0Tbsp Vegetable oil
2/3tsp Black mustard seeds
2/3tsp Cumin seeds
1/2tsp Bengal Gram (Chana Dhal)
5.0cm Cinnamon
12.0 Fresh curry leaves
2.0 Sliced shallots
10.0g Ginger
4.0 Large tomatoes
1/4tsp Ground chilli
2.0tsp Ground coriander
1/2tsp Ground fennel seeds
1/3tsp Turmeric
150.0ml Coconut milk
Salt to taste
Brown sugar to taste
Lemon juice to taste