Great for a big game or any time, this fresh take on fried chicken can be prepared ahead, then quickly cooked for guests. This lollipop-shaped chicken is pan fried, then gets crisped in the oven.
919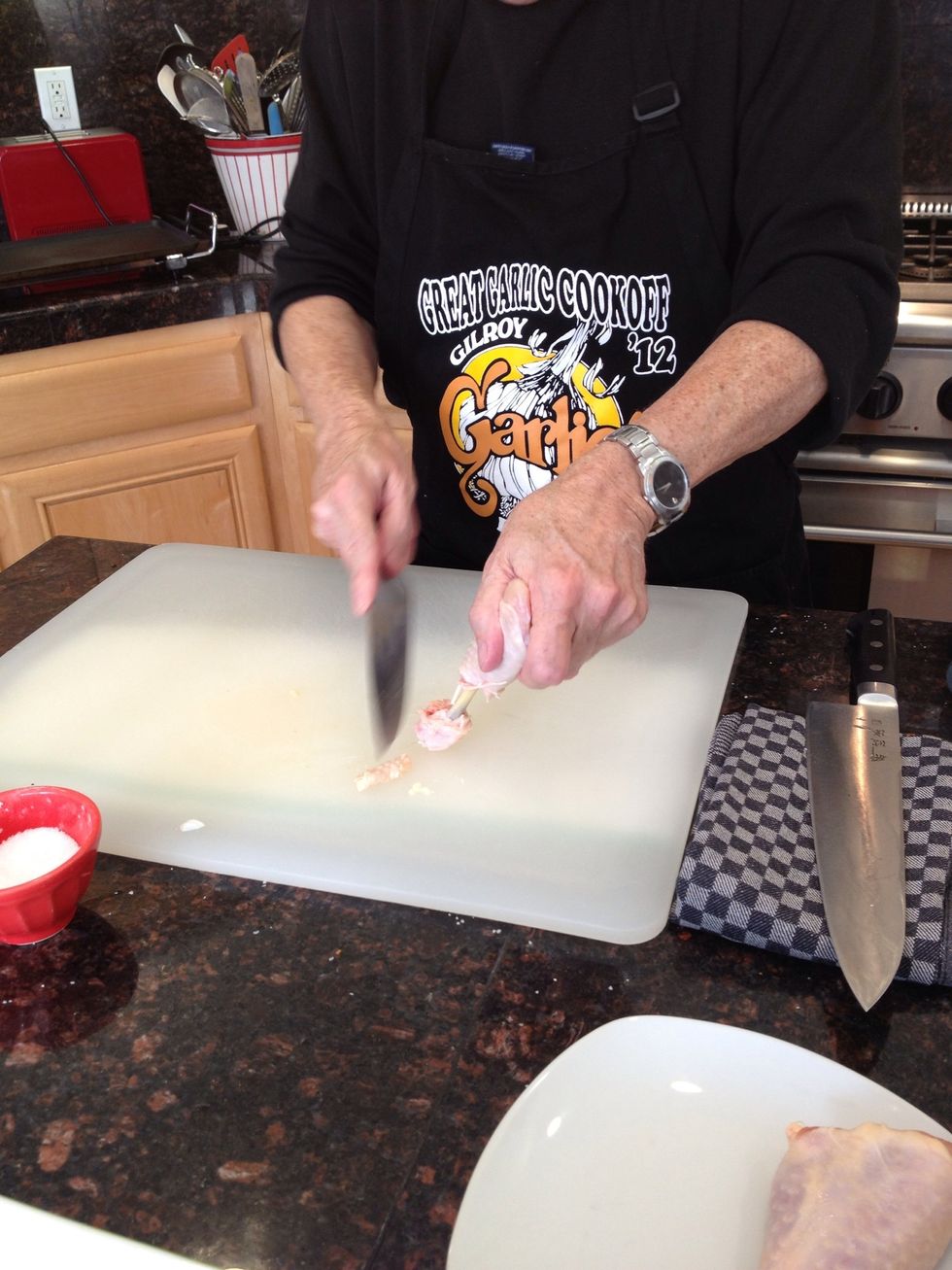 Shape the chicken legs into an easy-to-dip lollipop shape. Cut the skin above the joint, leaving the bone intact.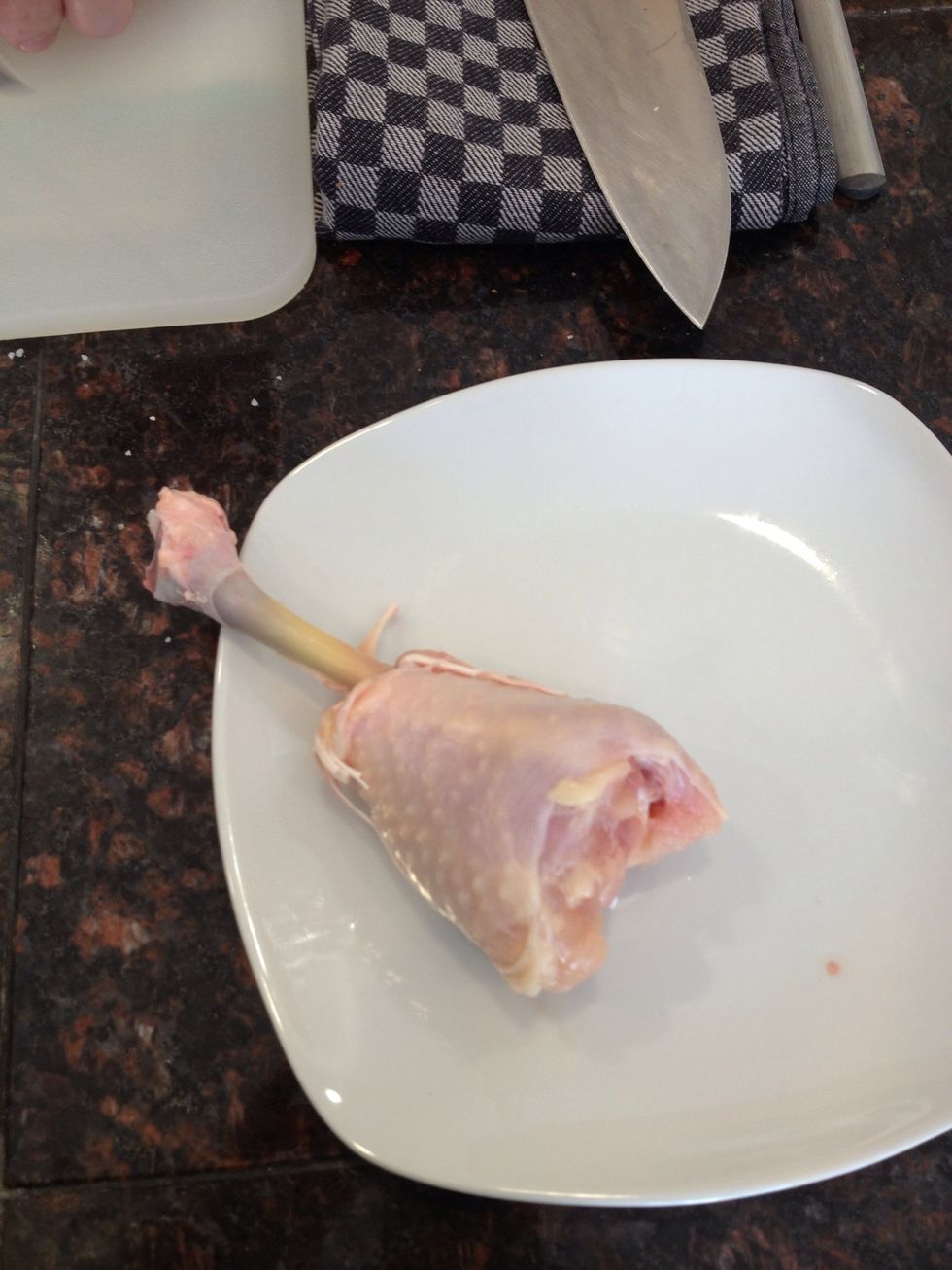 Pull the meat upward, exposing the bone.
Cut off excess skin.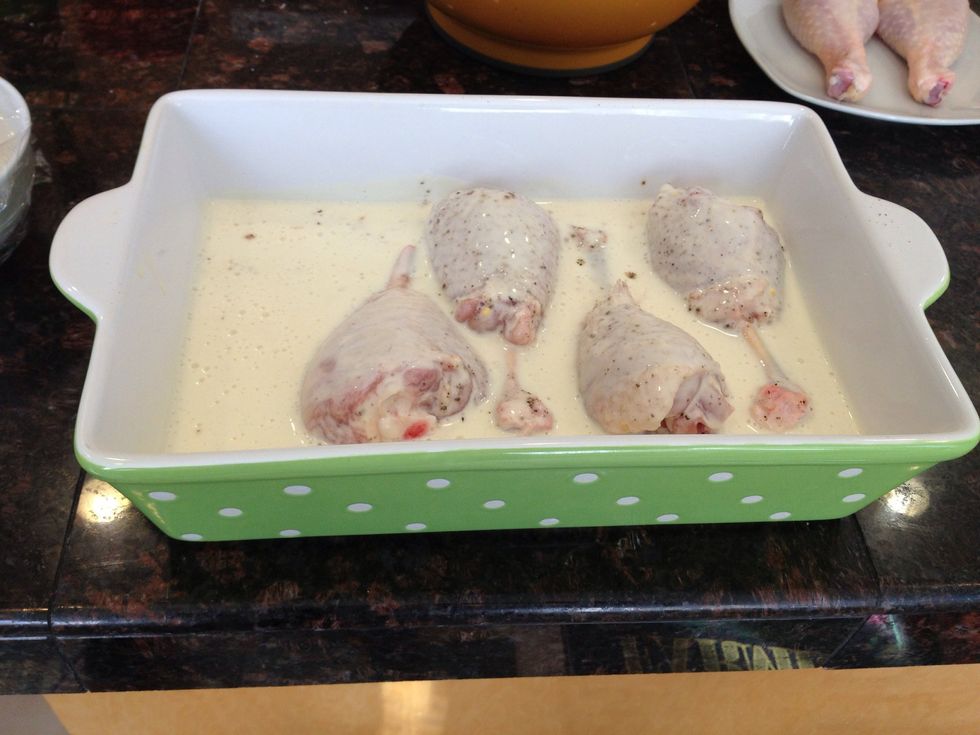 Marinate the drumlettes. It's best to give them time to marinate overnight. I like this recipe because it can be prepared a day ahead, but quickly cooked for a crowd, like on a big game day.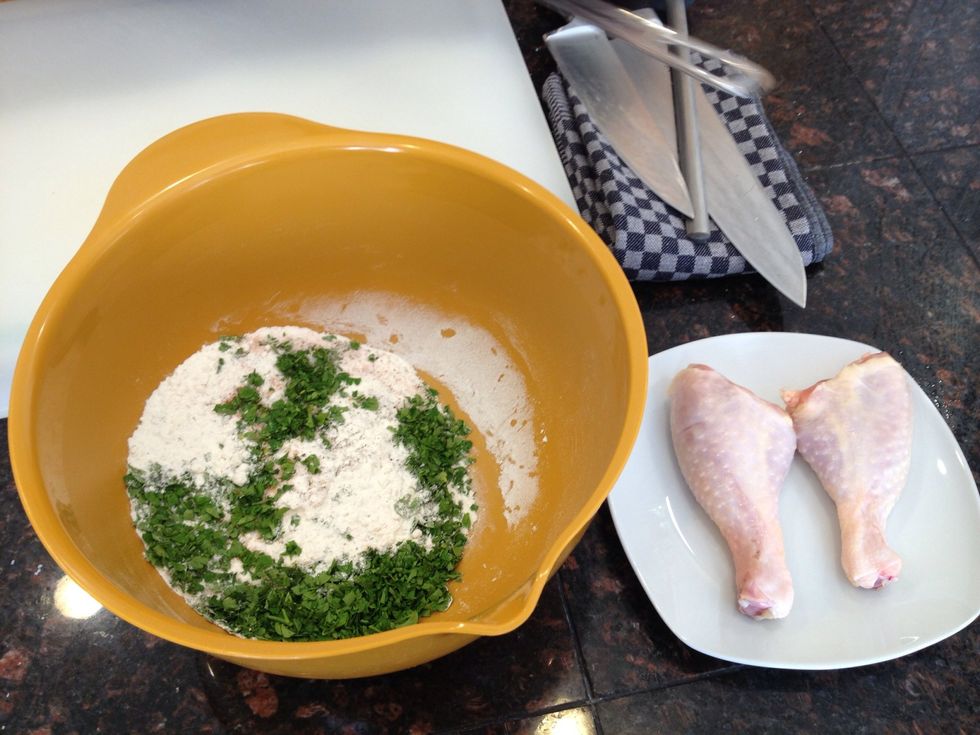 Season your flour for the coating. I use chopped parsley, salt, pepper, and cayenne.
Mix the seasoned flour in a bowl big enough to toss the chicken.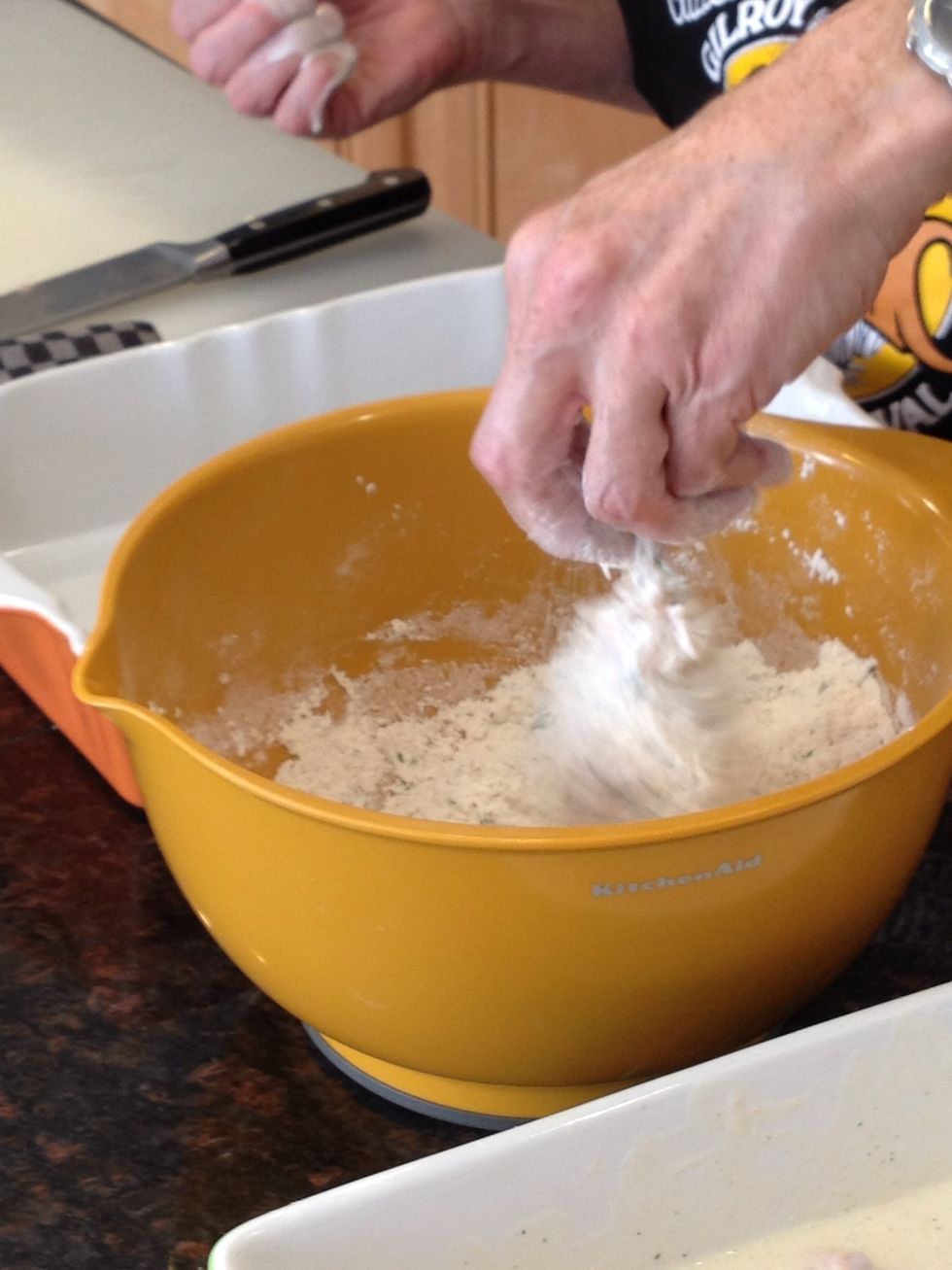 Dip the drumlettes in the seasoned flour and coat them thoroughly.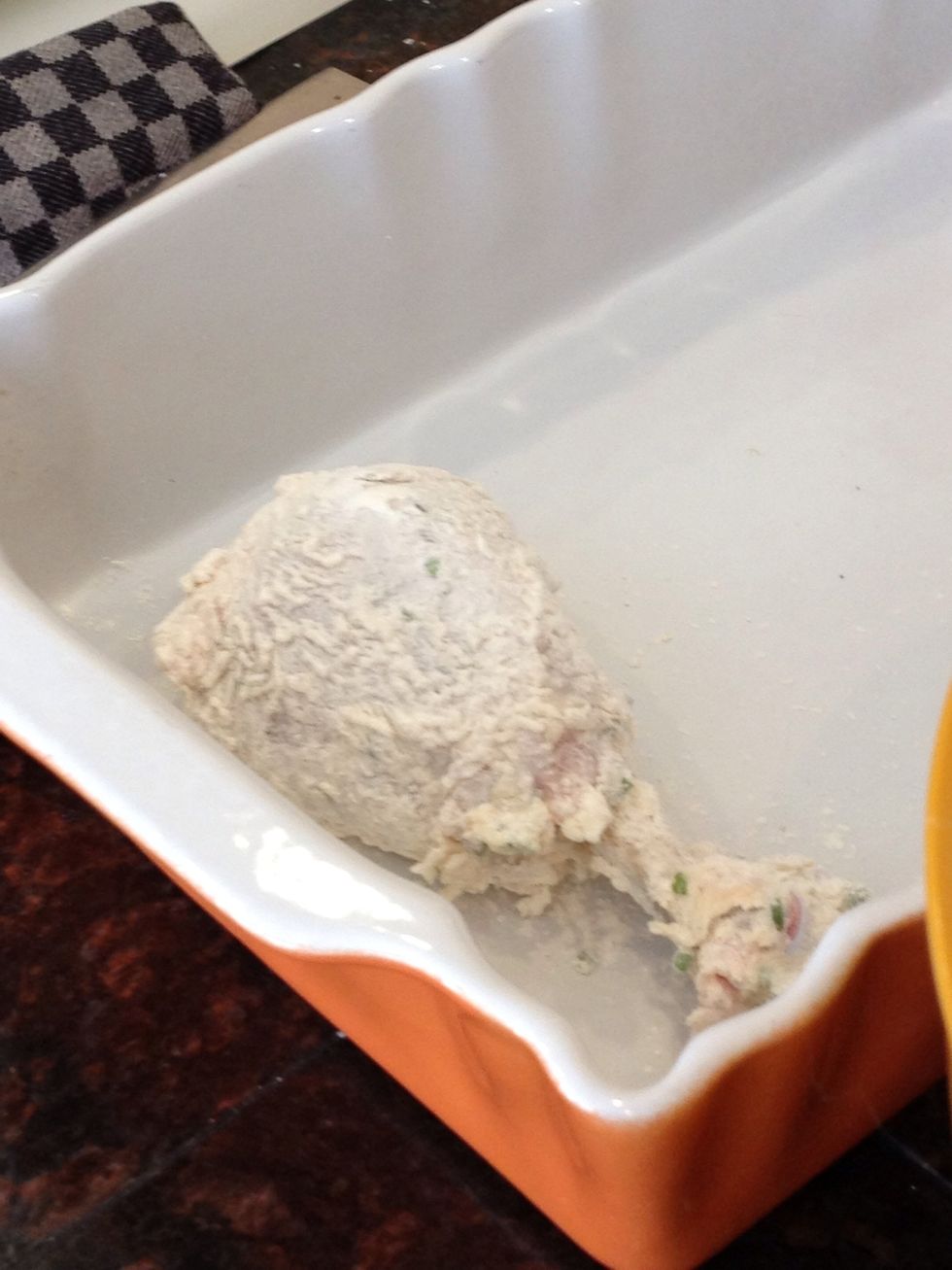 Set aside the coated drumlettes.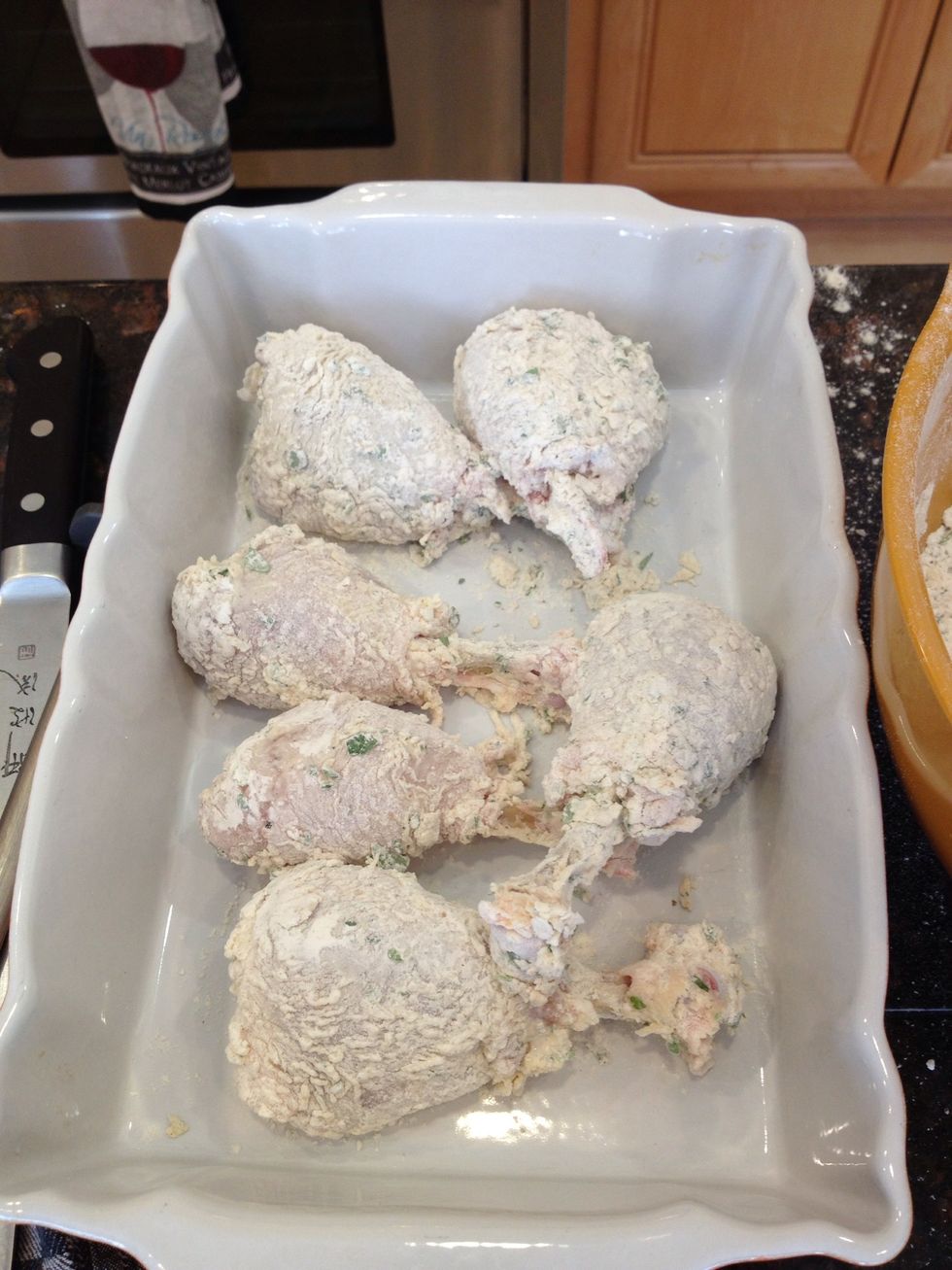 This is what they should look like when they are ready.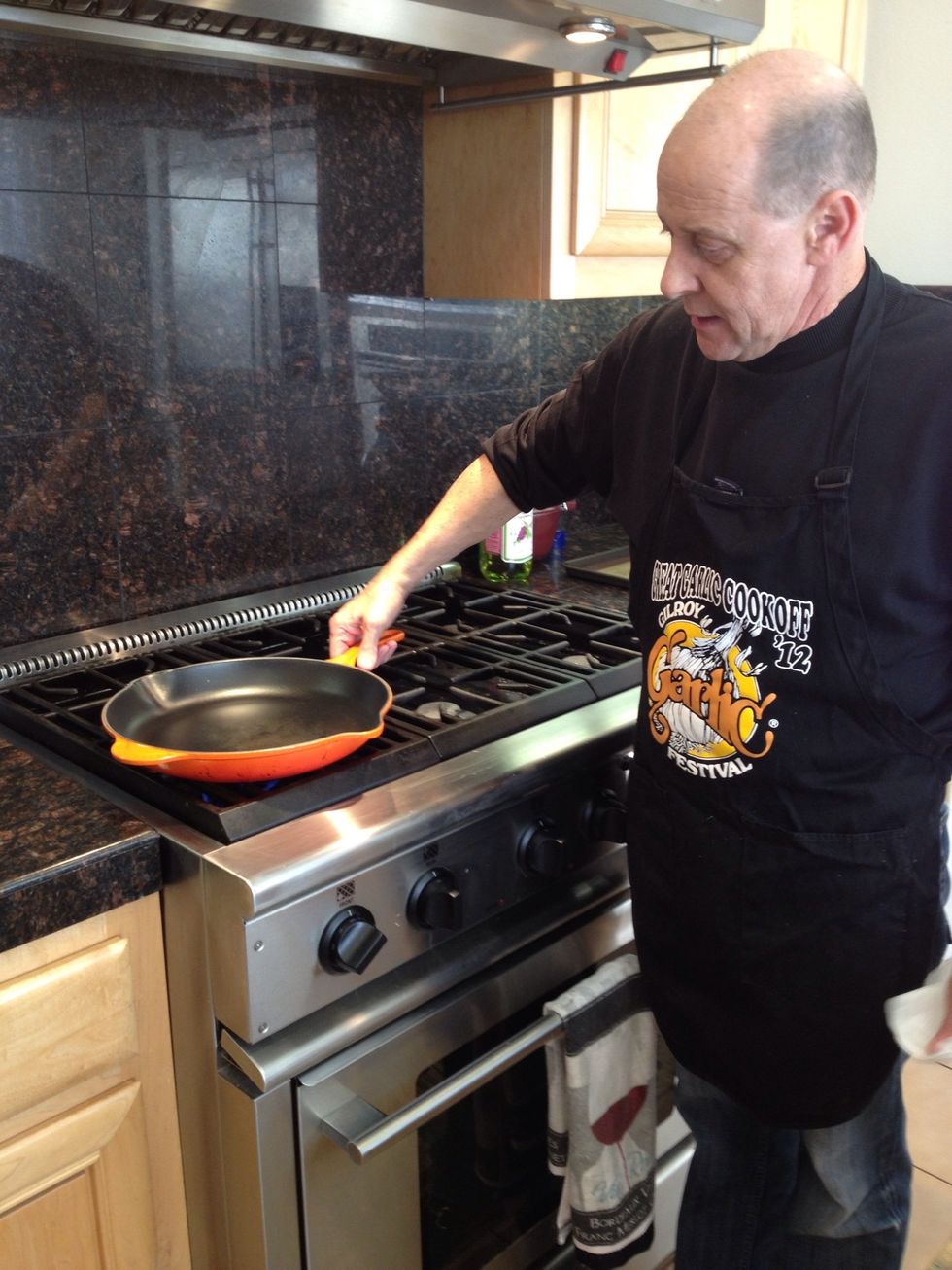 Prepare your skillet..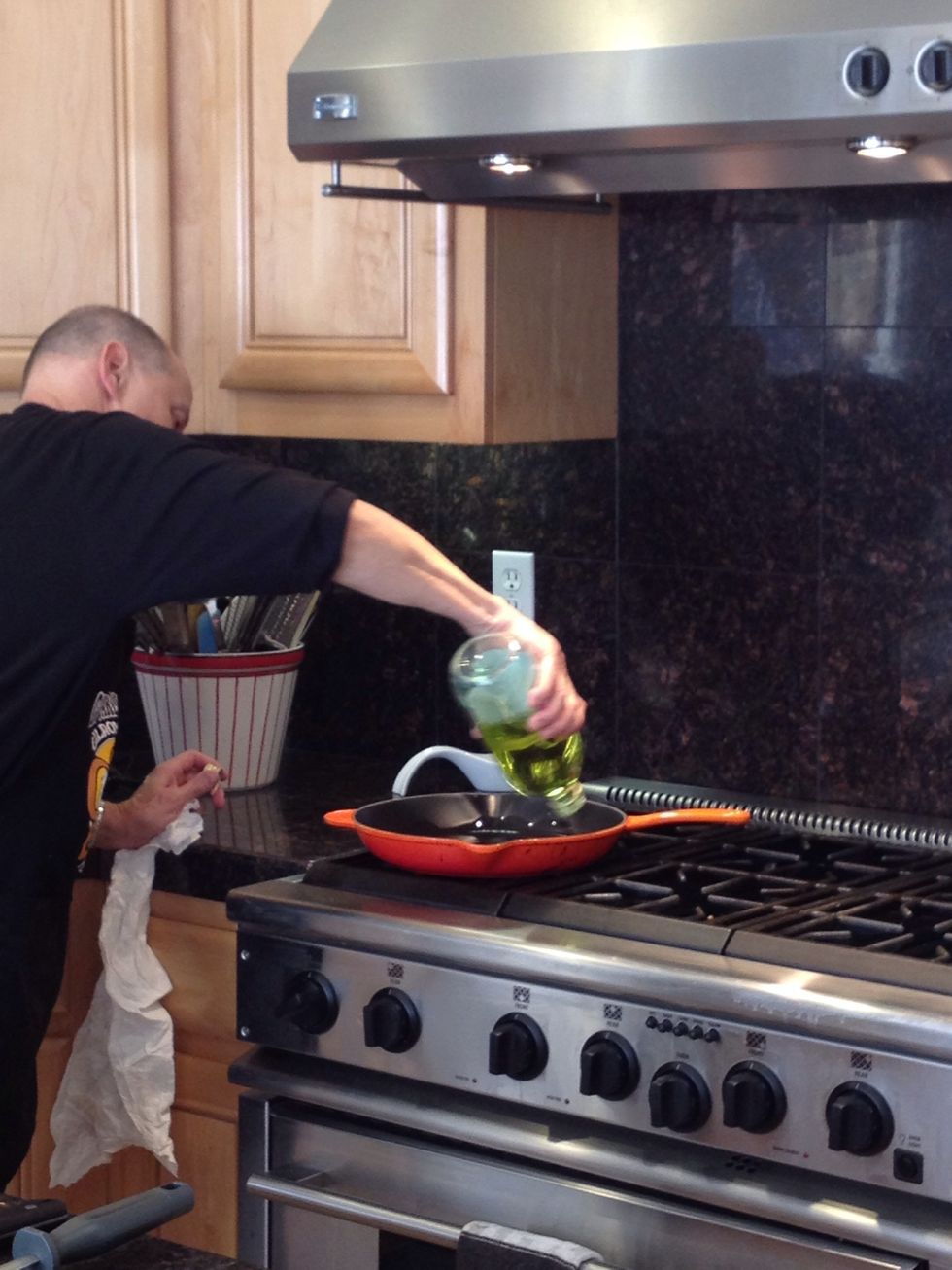 Fill the pan with half an inch of oil to shallow fry the drumlettes. I like grapeseed oil for frying because of the high smoking point, but you can use any neutral-tasting vegetable oil.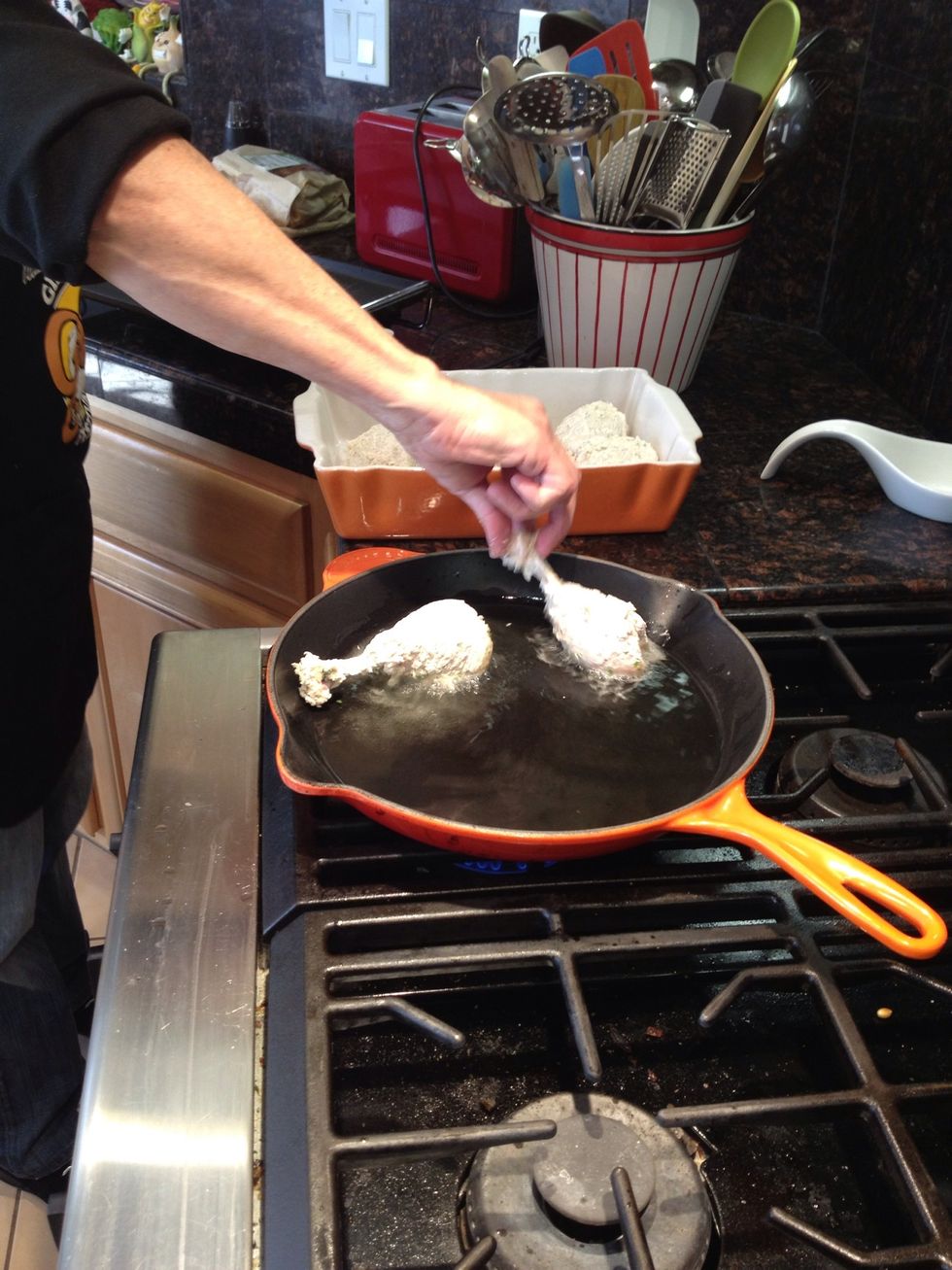 Test to see that the pan is hot, then add the drumlettes one by one. Make sure you leave plenty of space in the pan; you don't want to crowd the chicken as you fry it.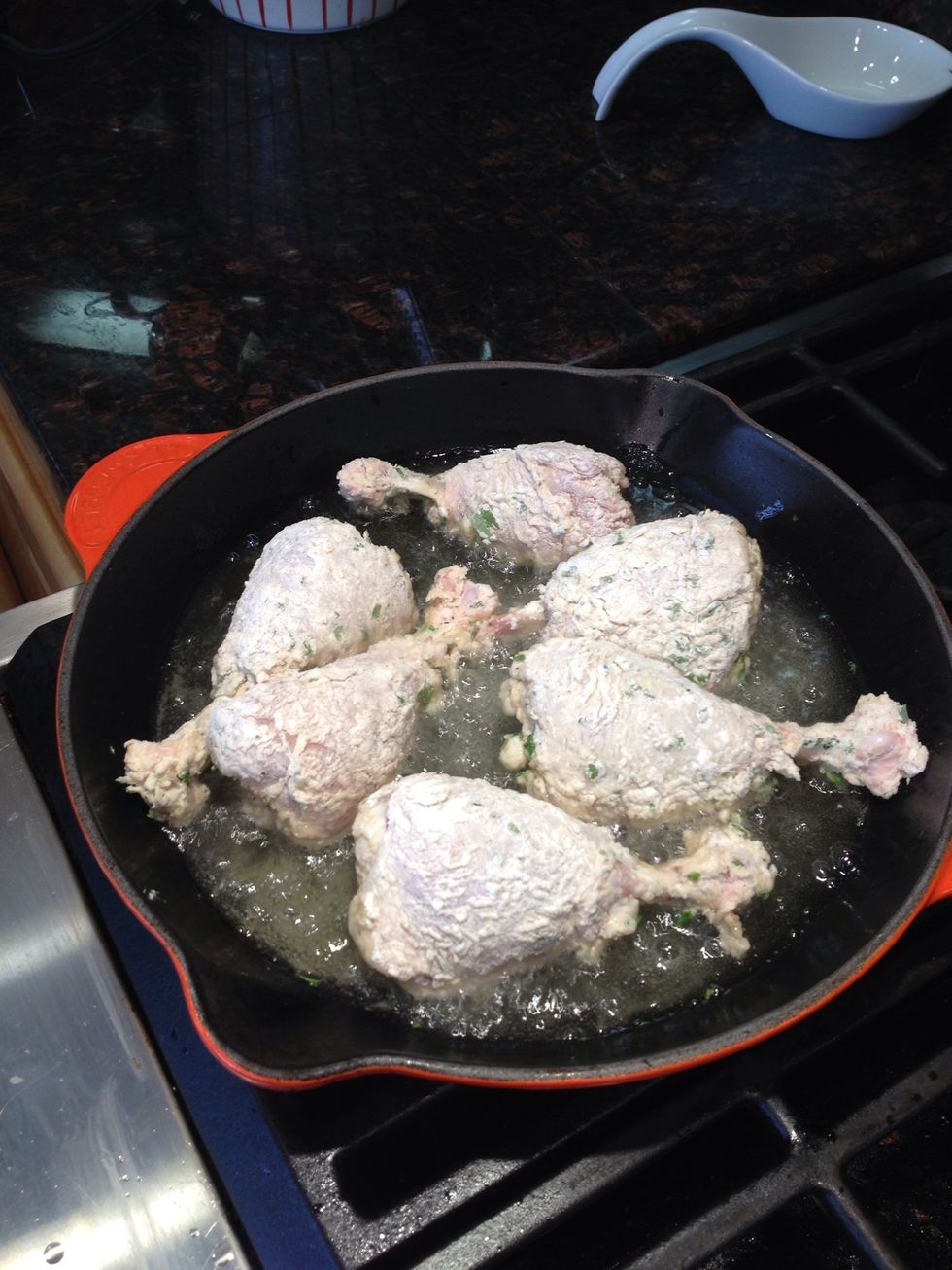 When you're frying or sautéing anything in oil, be sure to drop it into the pan away from you so you don't get splashed.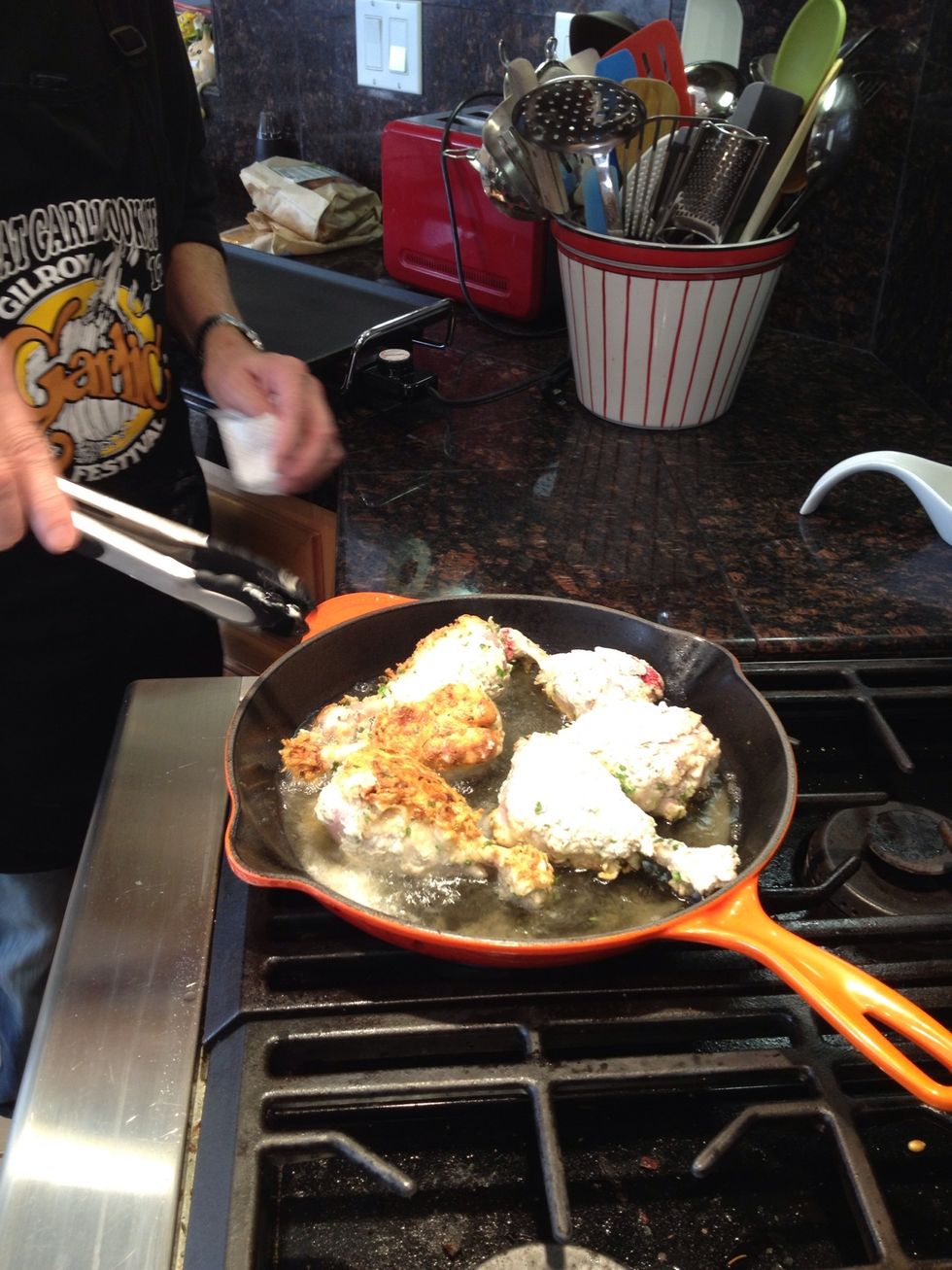 Cook the chicken for about 15 minutes.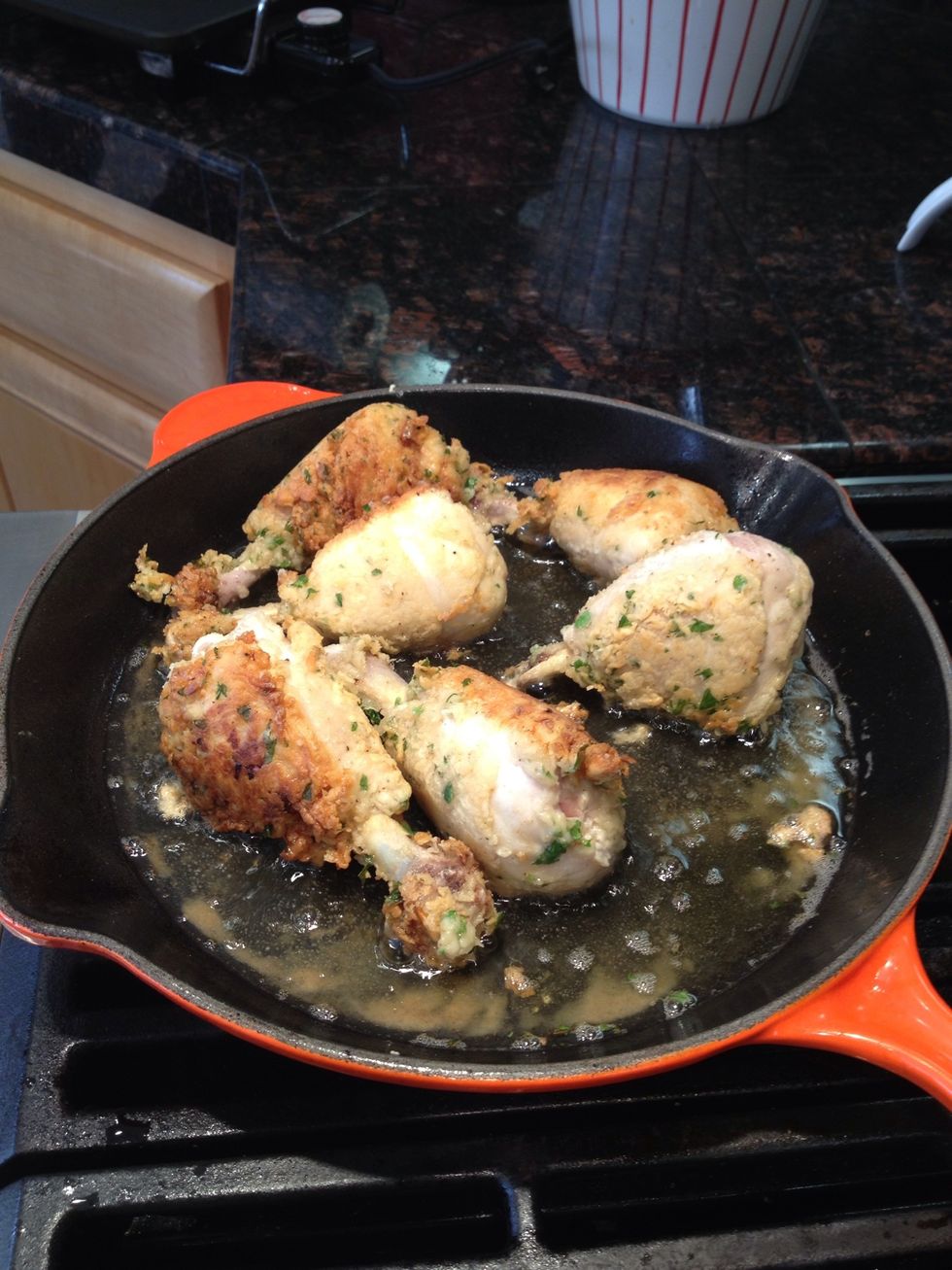 Rotate occasionally until all sides are crisped.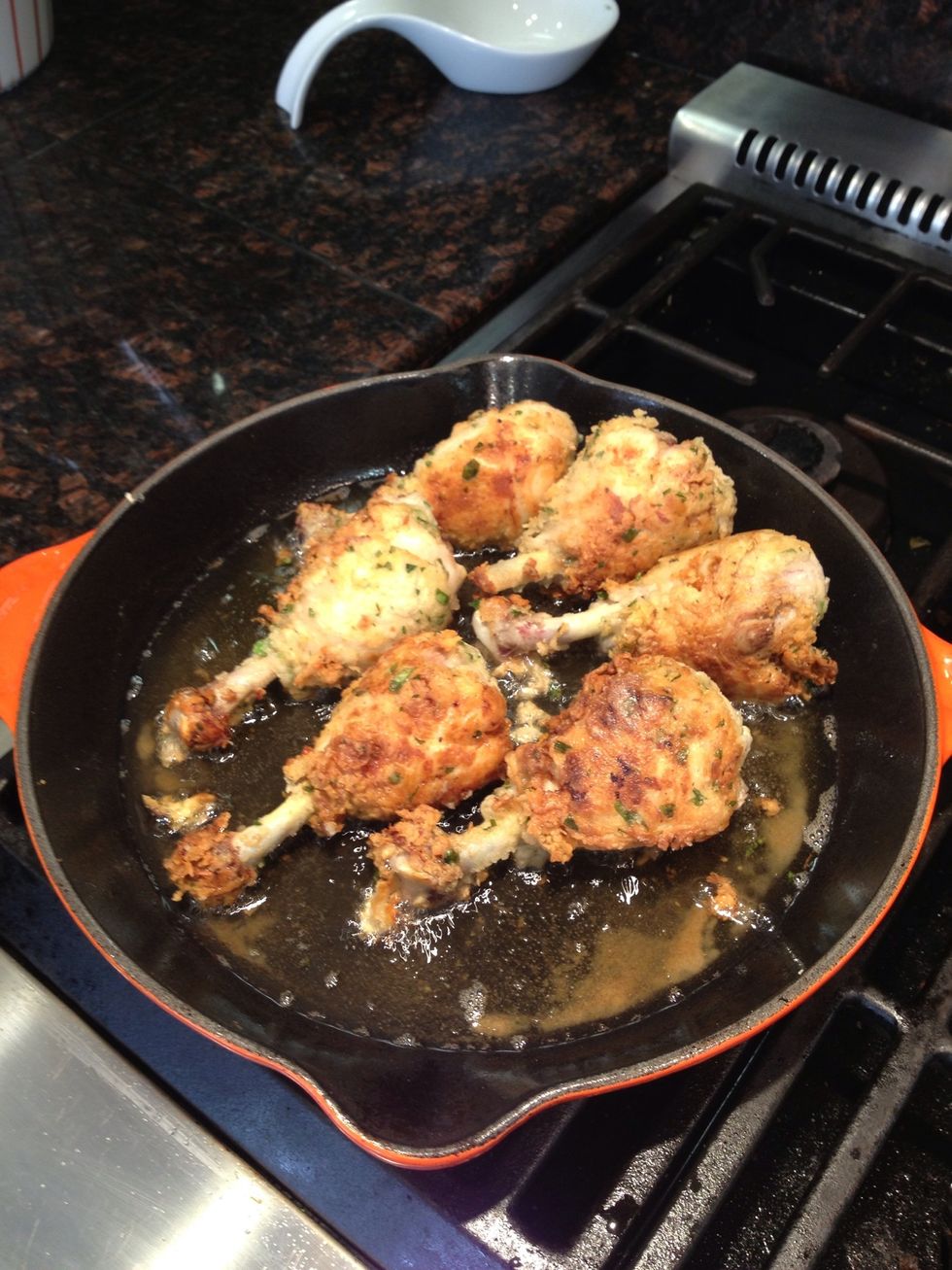 Crisped.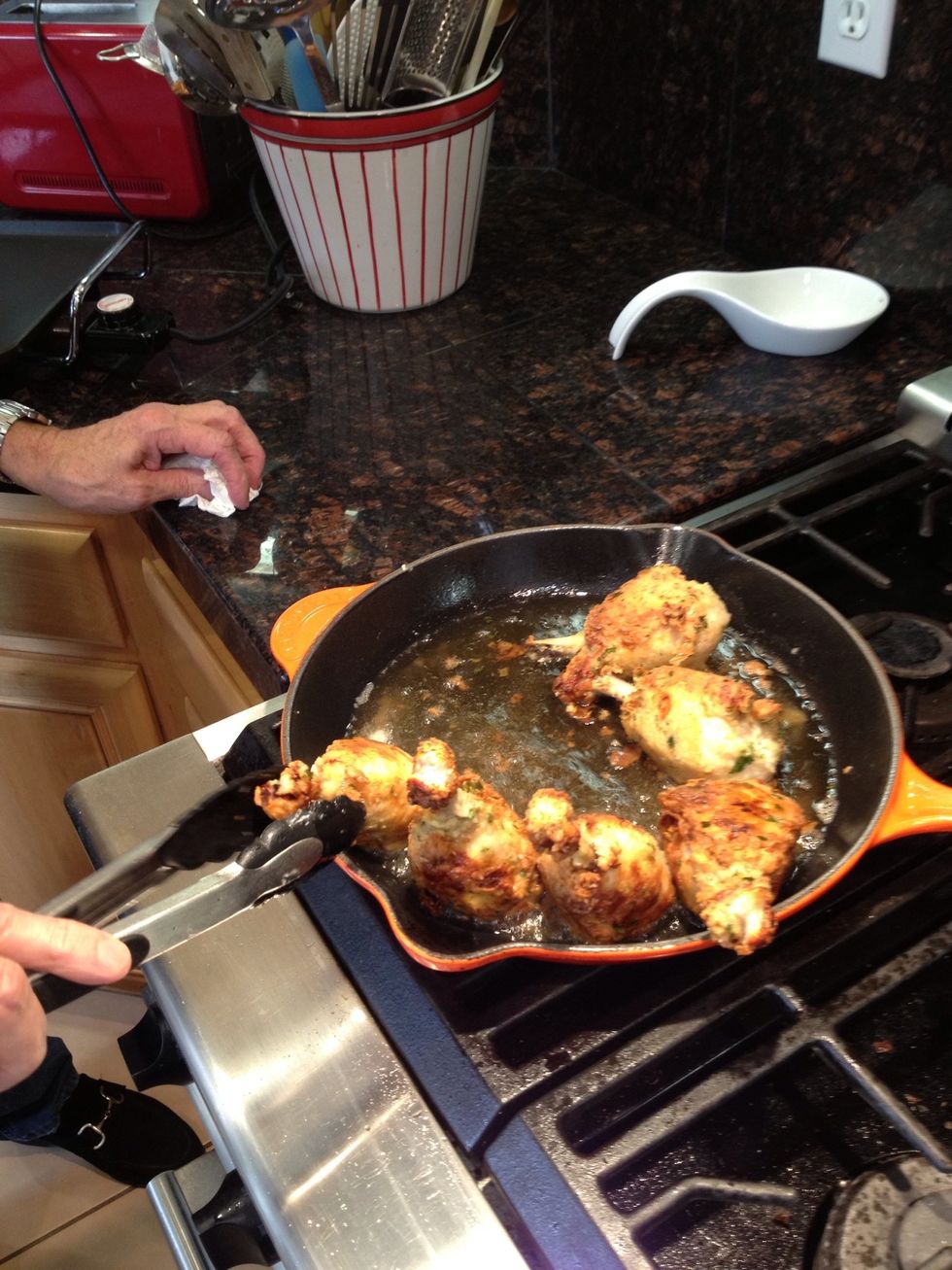 As the chicken is crisped, move the drumlettes to the side of the pan.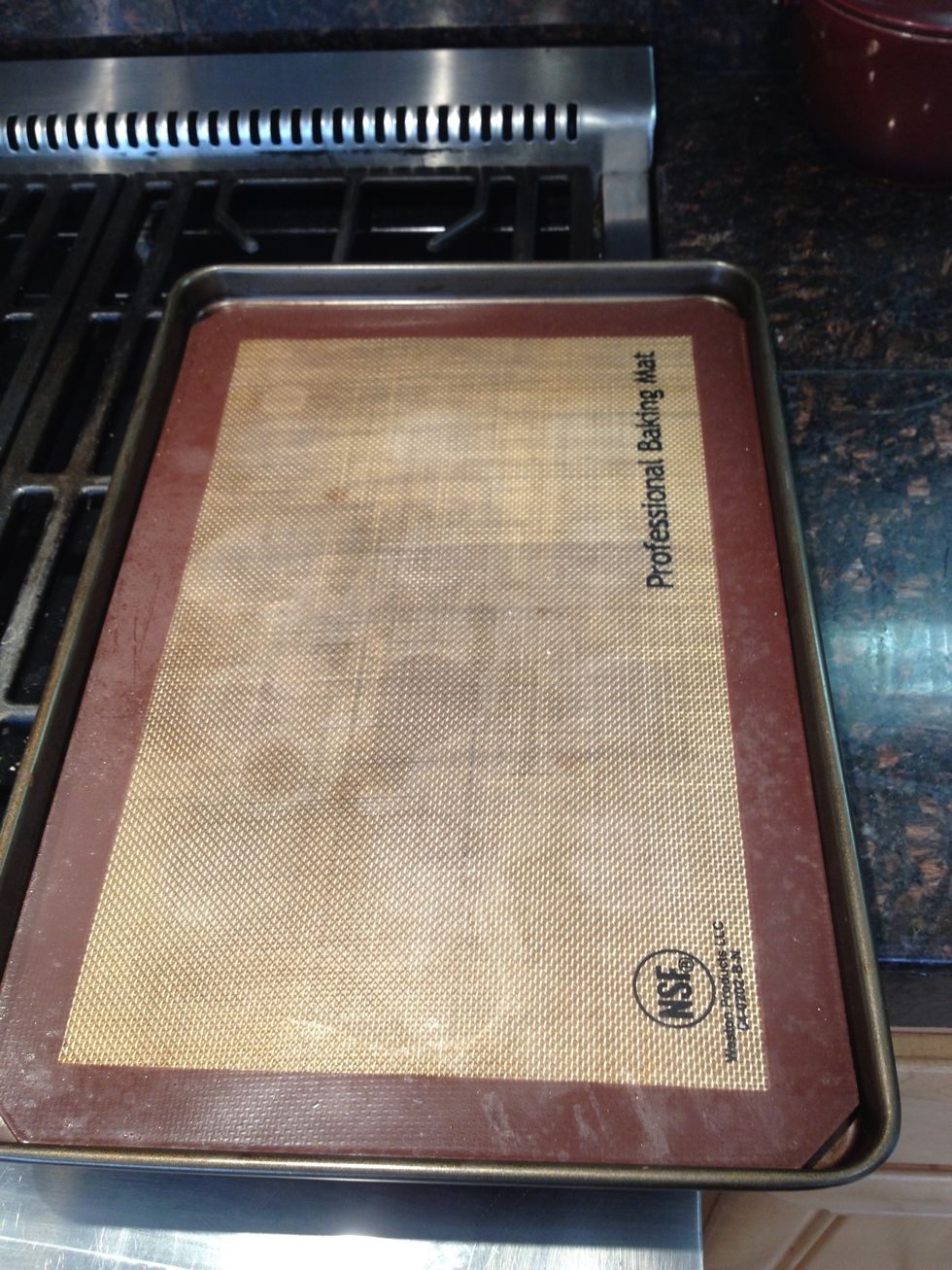 Heat the oven to 325. Prepare a baking sheet for the oven. You can use a reusable silicon mat or just parchment.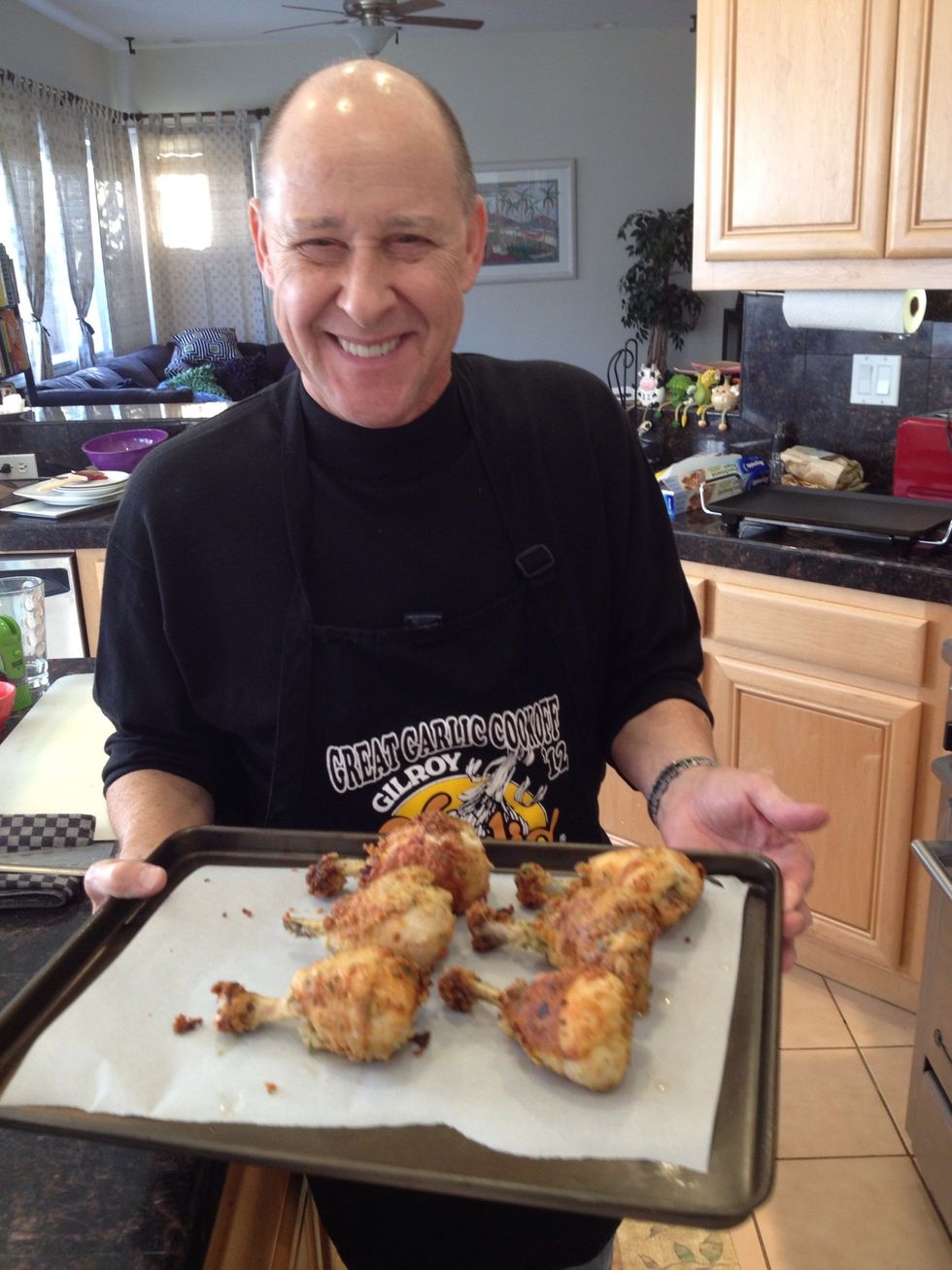 Take your lined baking sheet and transfer the drumlettes to the oven.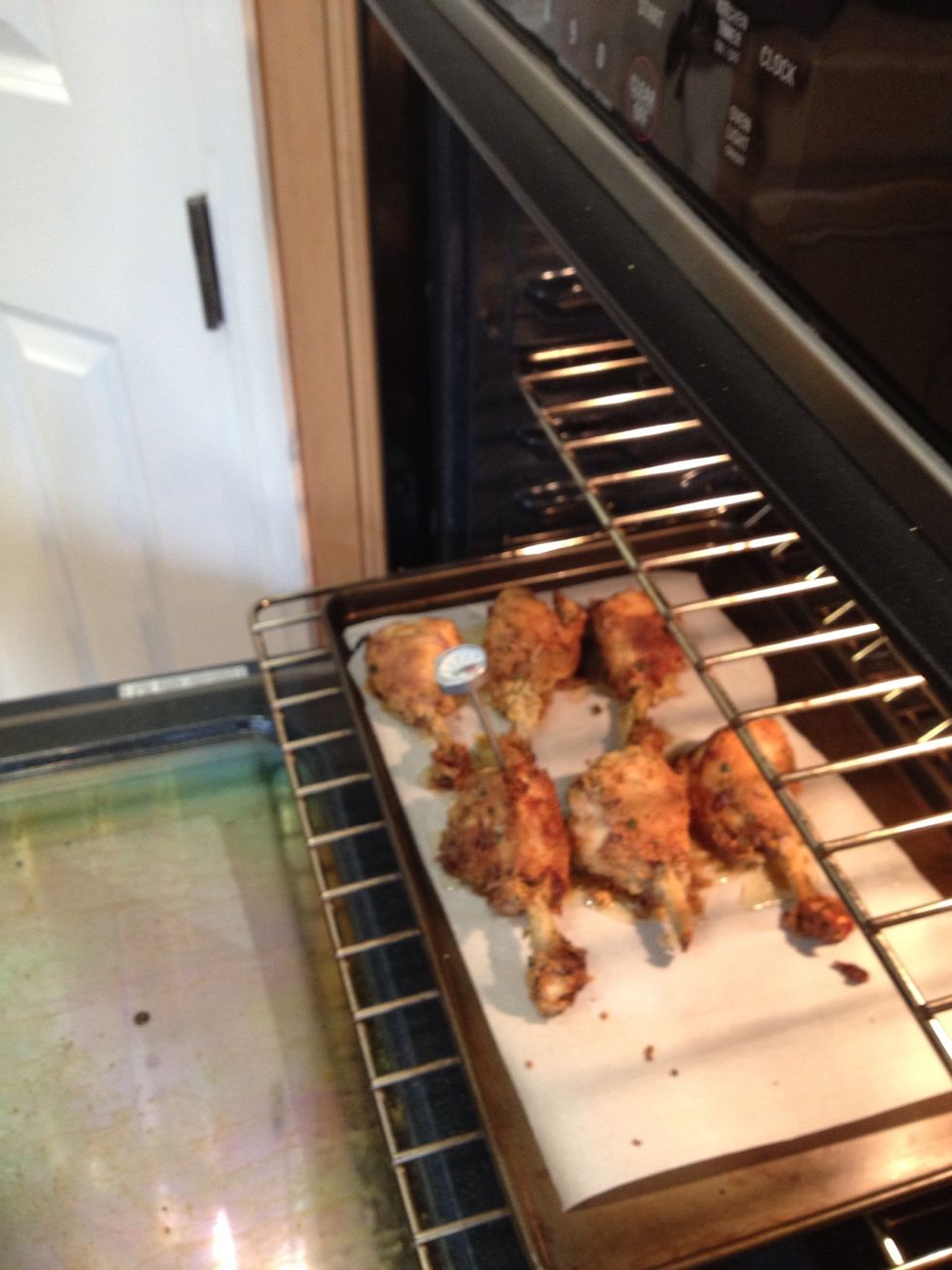 Cook the chicken in the oven for about 30 minutes or until it is done. You can check the temperature with a meat thermometer to be sure it's cooked through. Look for it to be around 180.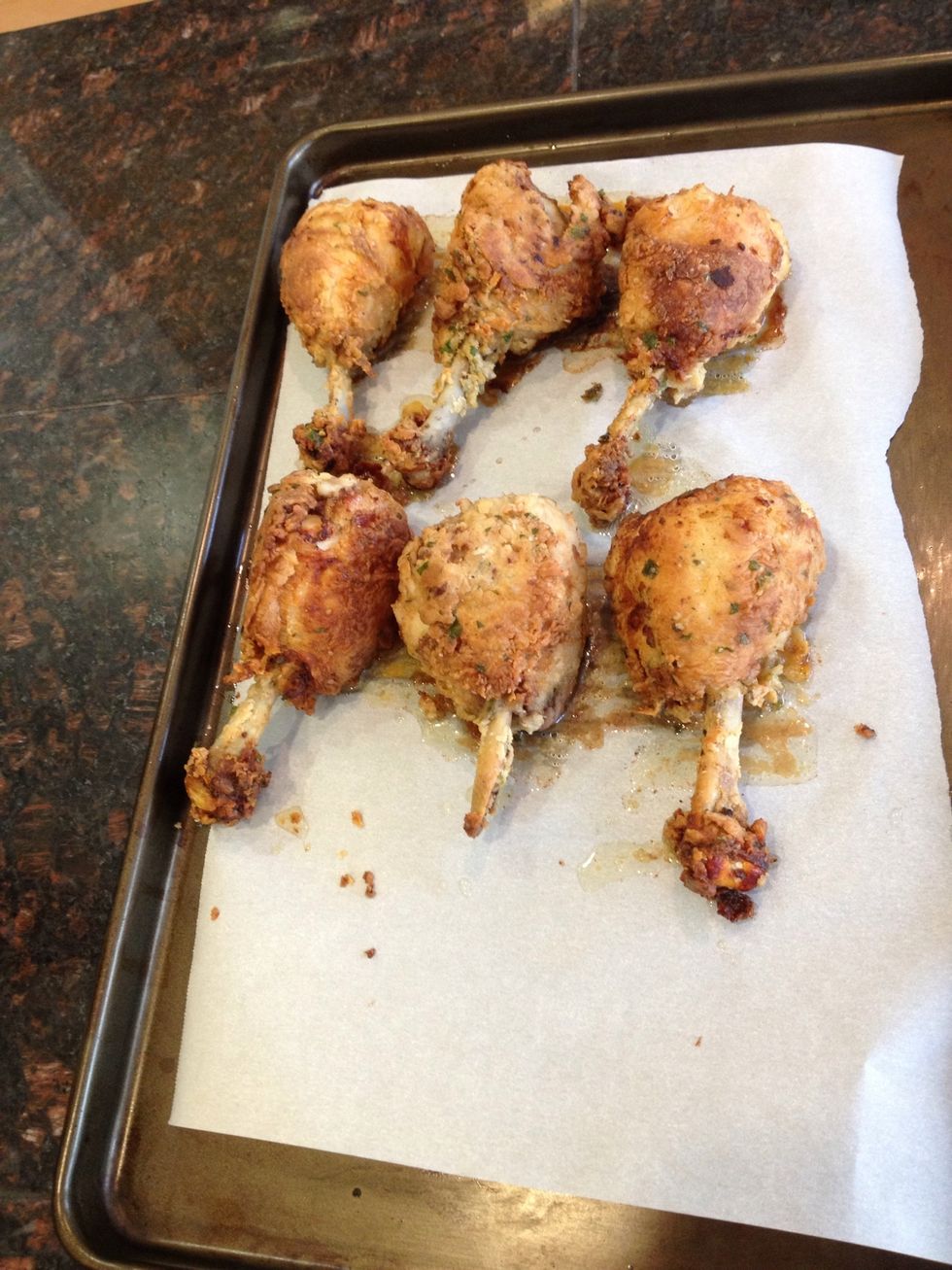 I think these are looking ready to eat.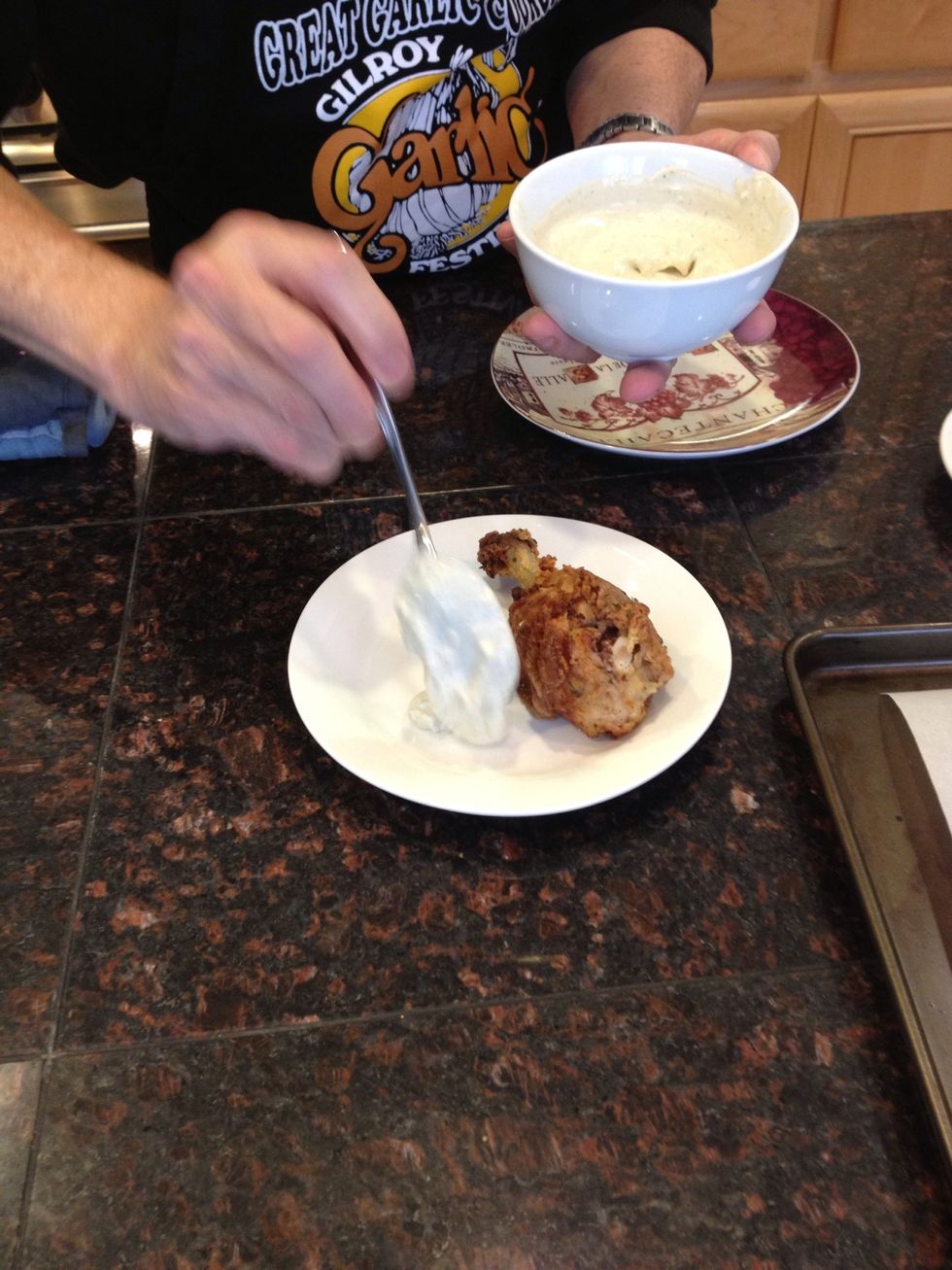 Serve each drumlette with a generous helping of blue cheese dip.
6.0 Chicken drumsticks
Buttermilk
Flour
Salt and pepper
Cayenne
Grapeseed oil
Mustard
Mayonnaise
Sour cream
Chipotle sauce
Lemon
Maytag blue cheese (or your favorite blue)
Bradley Ogden
James Beard Award-winning chef and restaurant vet. Love fresh, organic food & sharing recipes from my kitchen & upcoming restaurants. Tweet me at @chefbradleyo.