My dish this year for Christmas dinner is collard greens. One of my favorites. Hope you enjoy!
37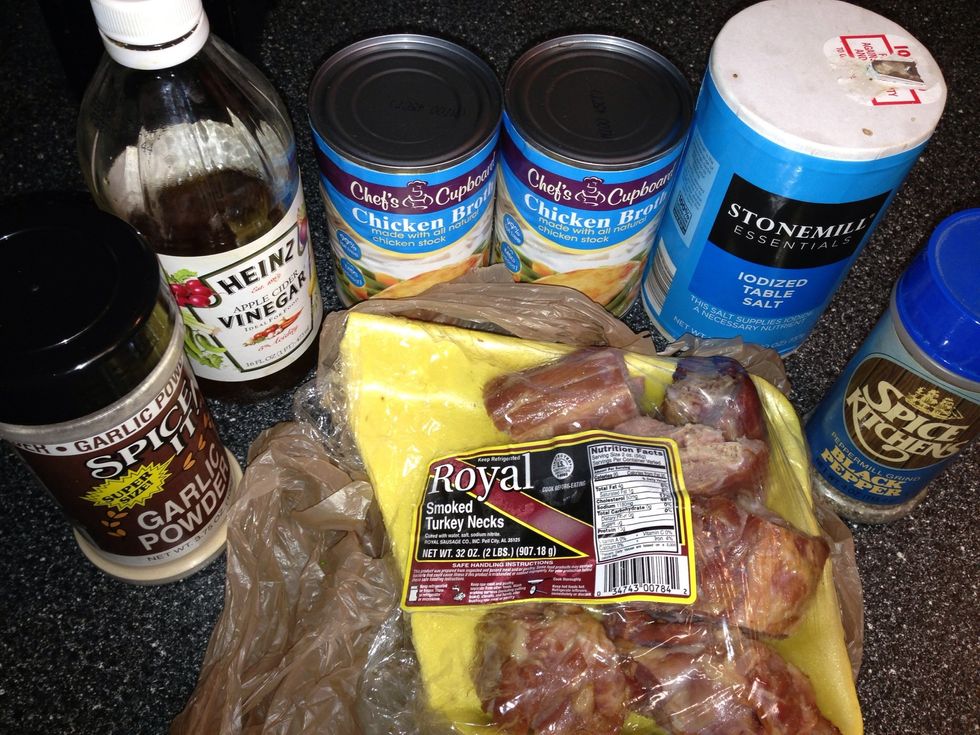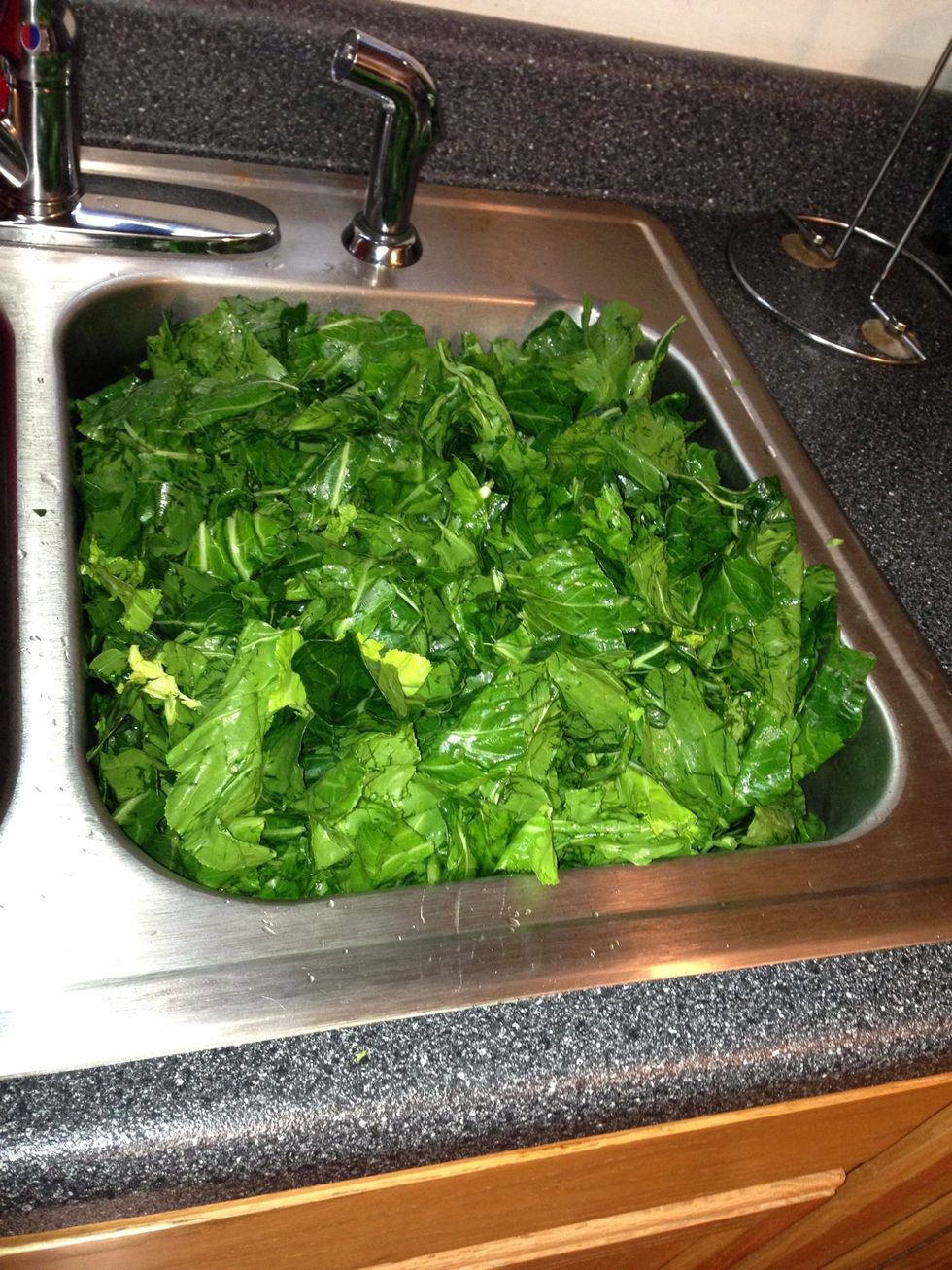 Remove leaves from stems. Greens have to be cleaned to get any dirt or grit off of them. I soak mine in hot water with a little white vinegar. Rinse thoroughly after soaking.
Pour chicken broth into pot. Add garlic powder, vinegar,salt & pepper to taste. Sample BEFORE adding meat to see if broth is seasoned enough. Then add turkey pieces. I don't really measure the spices
Pile greens on top of broth & meat. For me it's easiest to tear the collards with my hands into smaller pieces rather than cutting with a knife. And it's faster by hand! :0)
I'm using a pressure cooker. Cuts down cooking time considerably. Cook on 3/4 high heat for 45 minutes. Adjust per cooker manual. Not sure how to describe the heat setting. Hopefully this pic helps.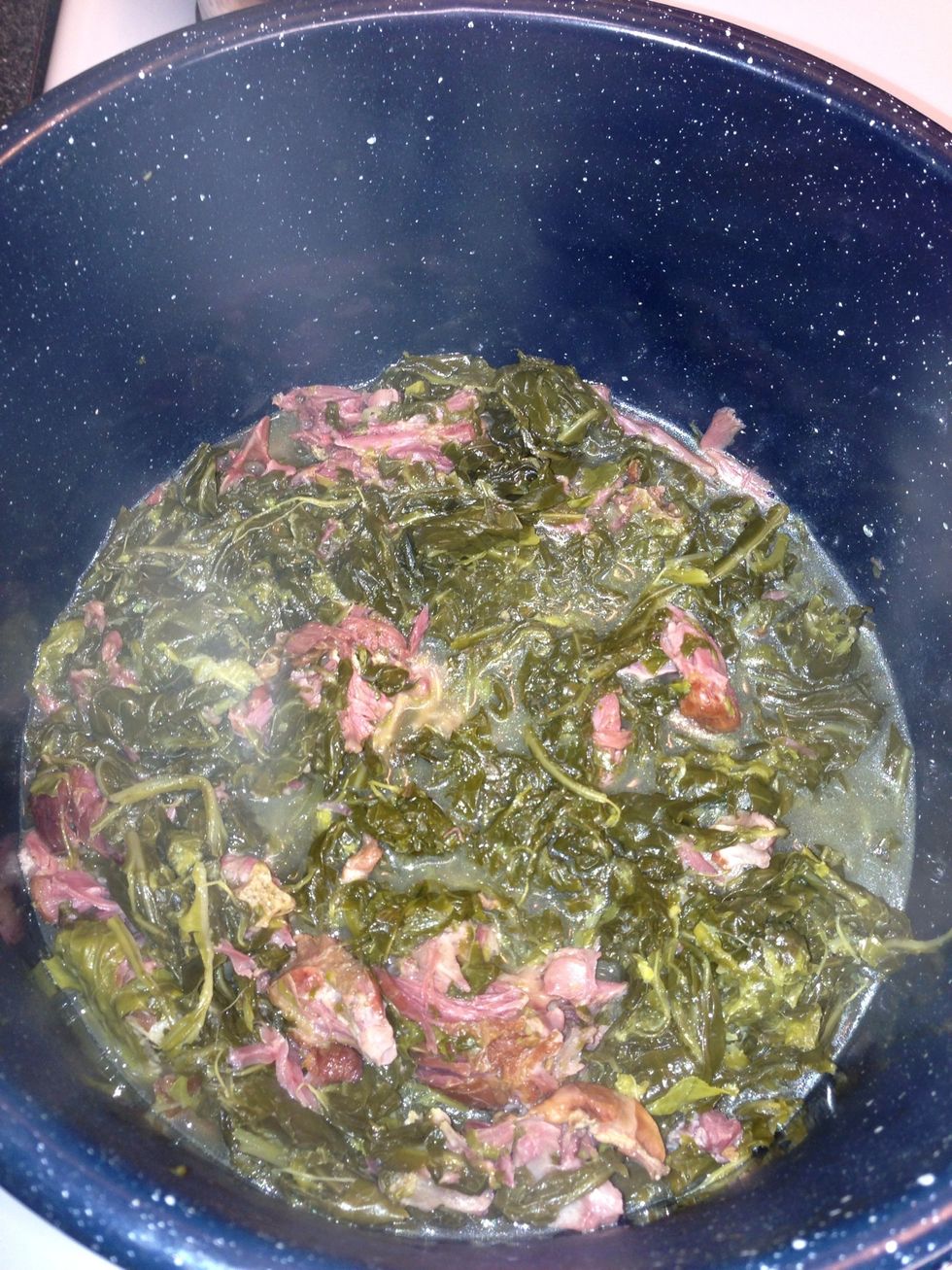 Final results are delicious, tender greens! I transferred to another pot because I have another bunch to cook! Big family Christmas dinner calls for more than 1 bunch!! O_o (LOL)
Before & after! Happy Holidays fellow Snapguiders!!! =). And thanks for watching!
1 bunch collard greens
Smoked turkey necks
2 cans chicken broth
2 tsp apple cider vinegar
Garlic powder
Salt
Pepper