Canh chua cá Hú ie. Sour (and a little sweet) fish soup, southern Vietnamese style.
150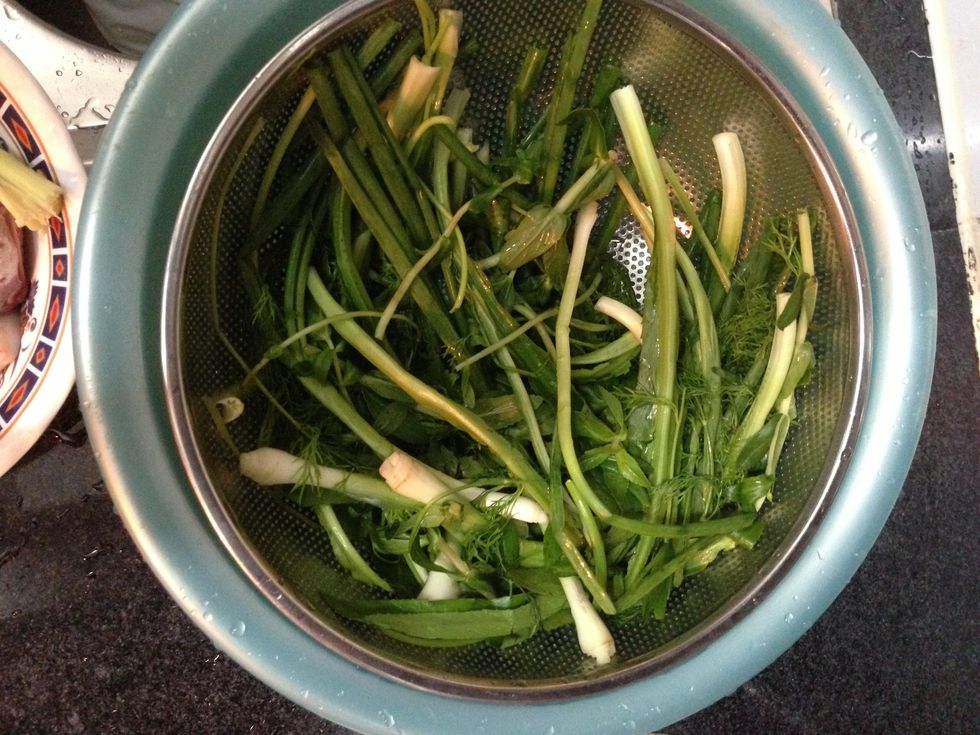 Wash and prepare the green veg (herbs). You can try to make out the ones for which I could not find English names here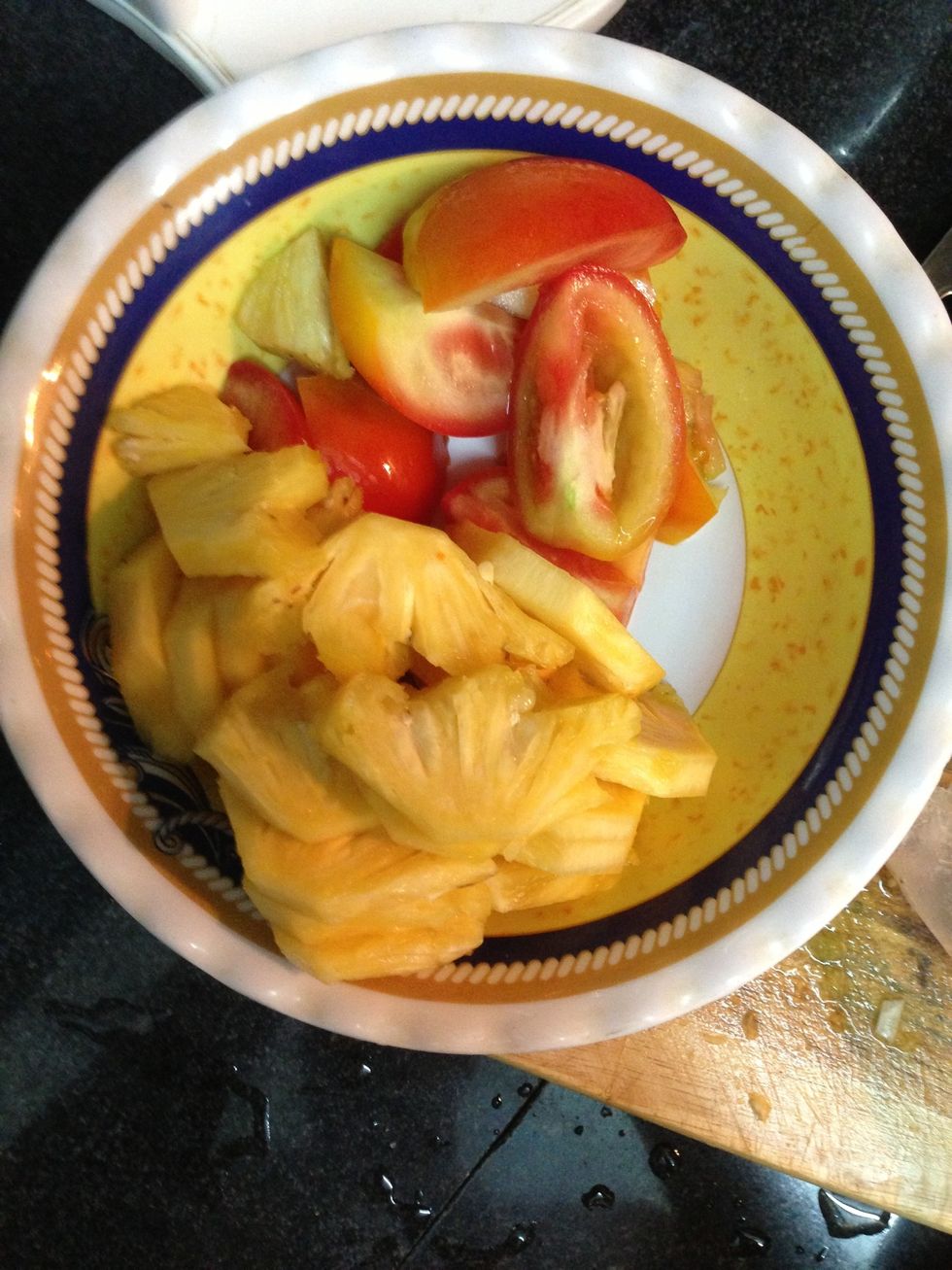 Cut tomatoes and pineapples into large chunks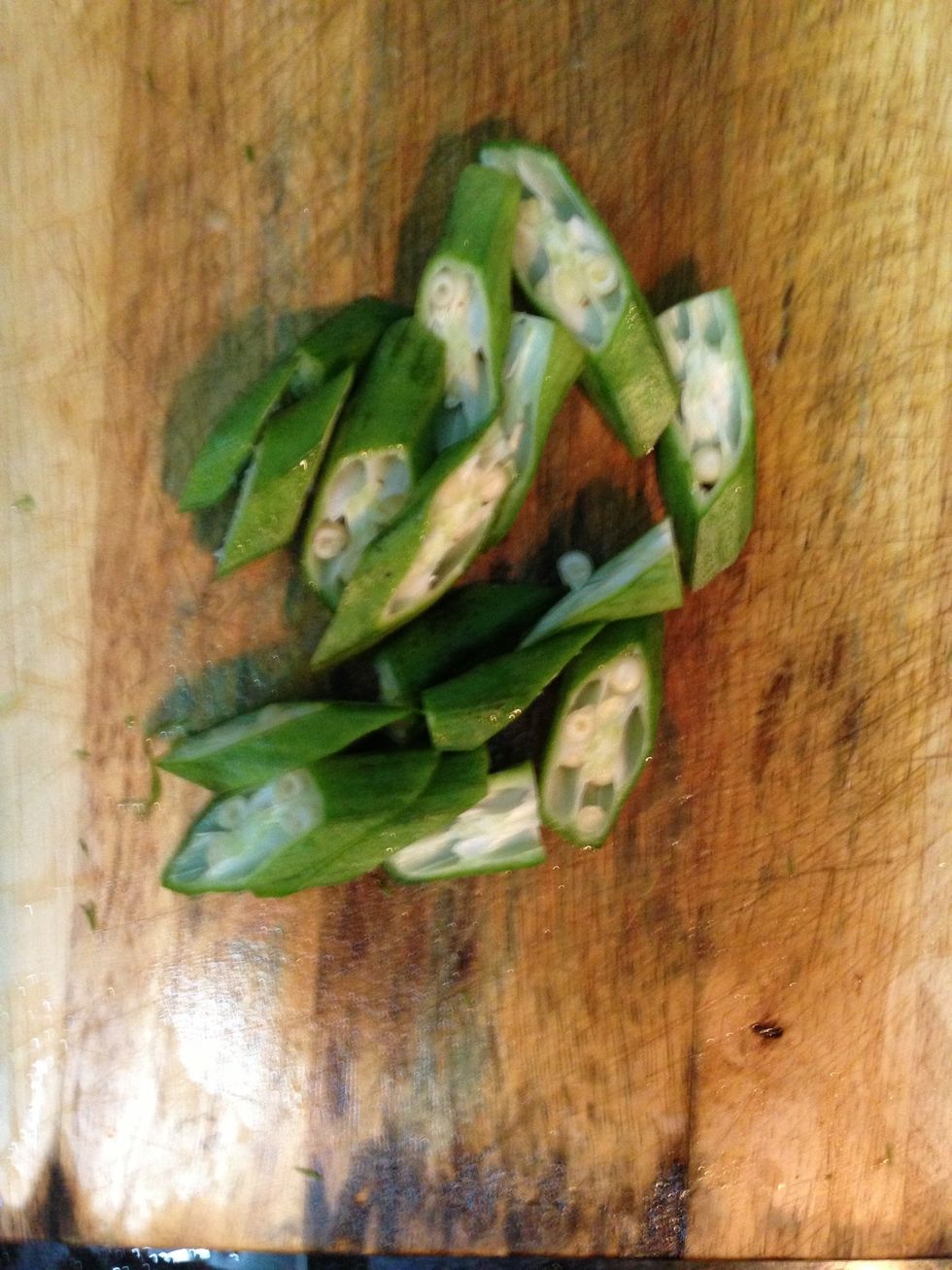 Cut the lady fingers somewhat diagonally.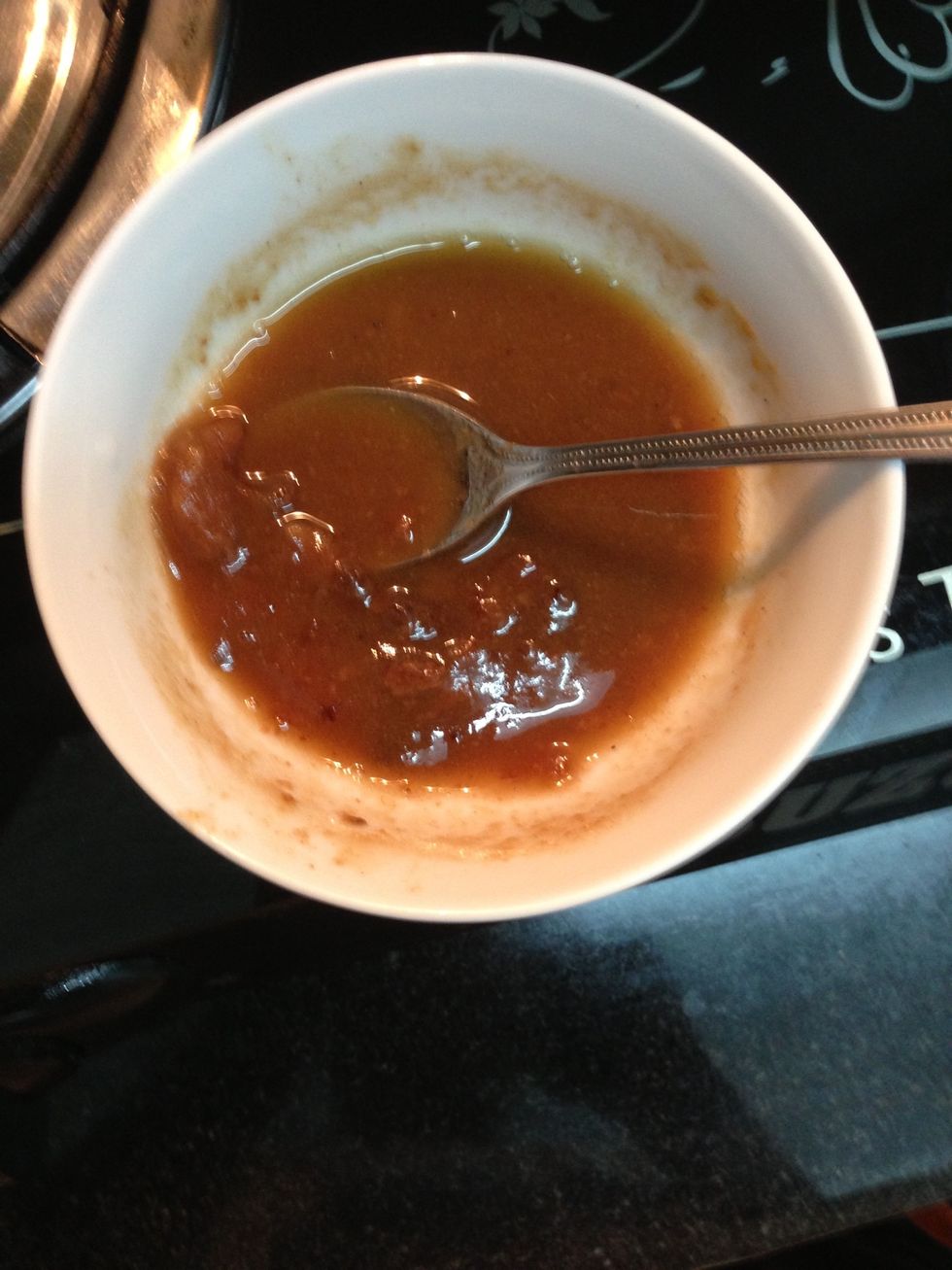 Use water to mix some sour tamarind sauce. Use the equivalent of 2 tamarind pieces per 1 pot of soup (final product)
The fish should be rubbed in some salt and cleaned thoroughly. Mix in the lemongrass to clean off any smell.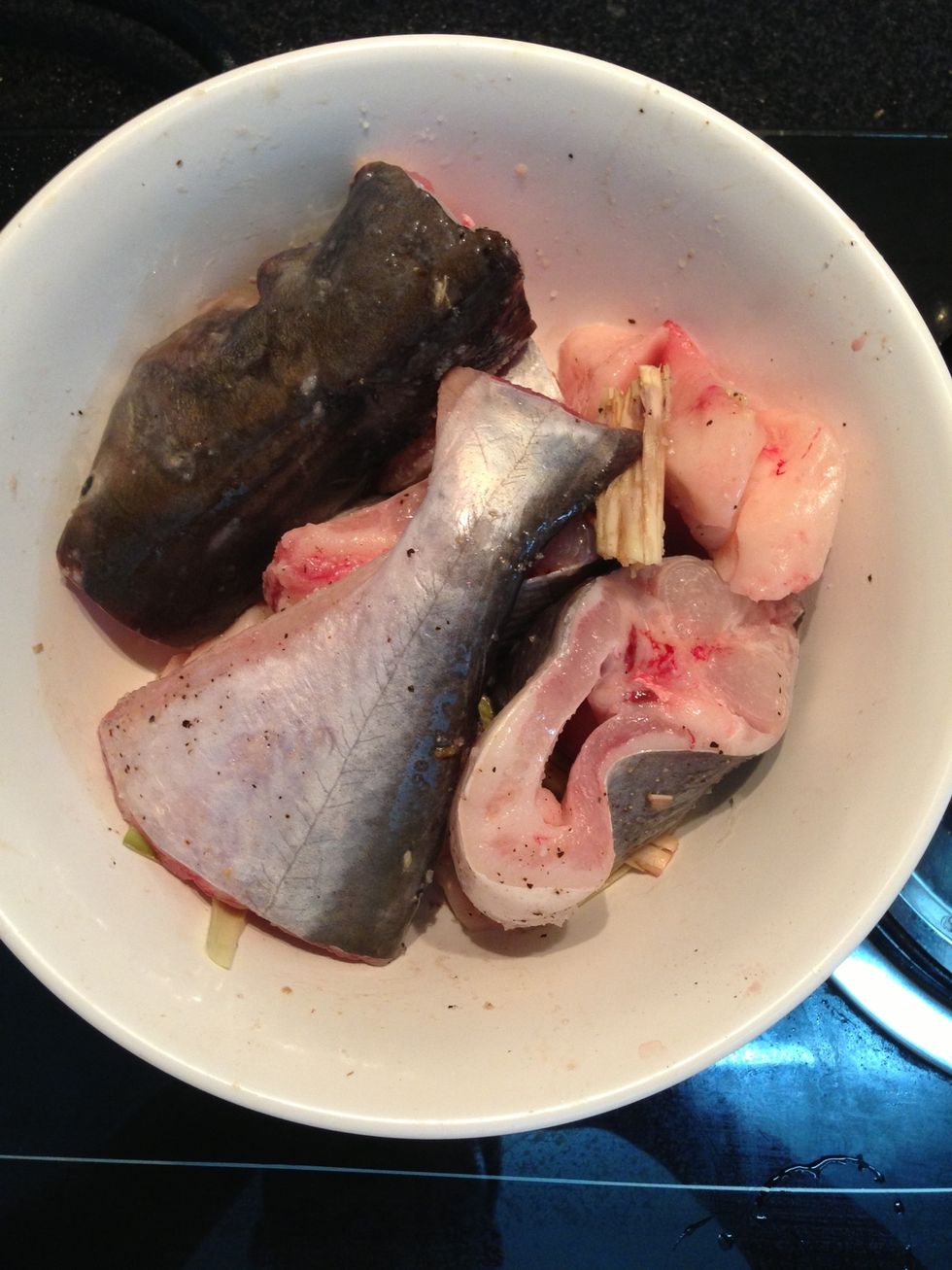 Marinate the fish with seasoning, salt, lemongrass. It does not have to sit for too long, maybe ~10 min. Rub in some turmeric powder.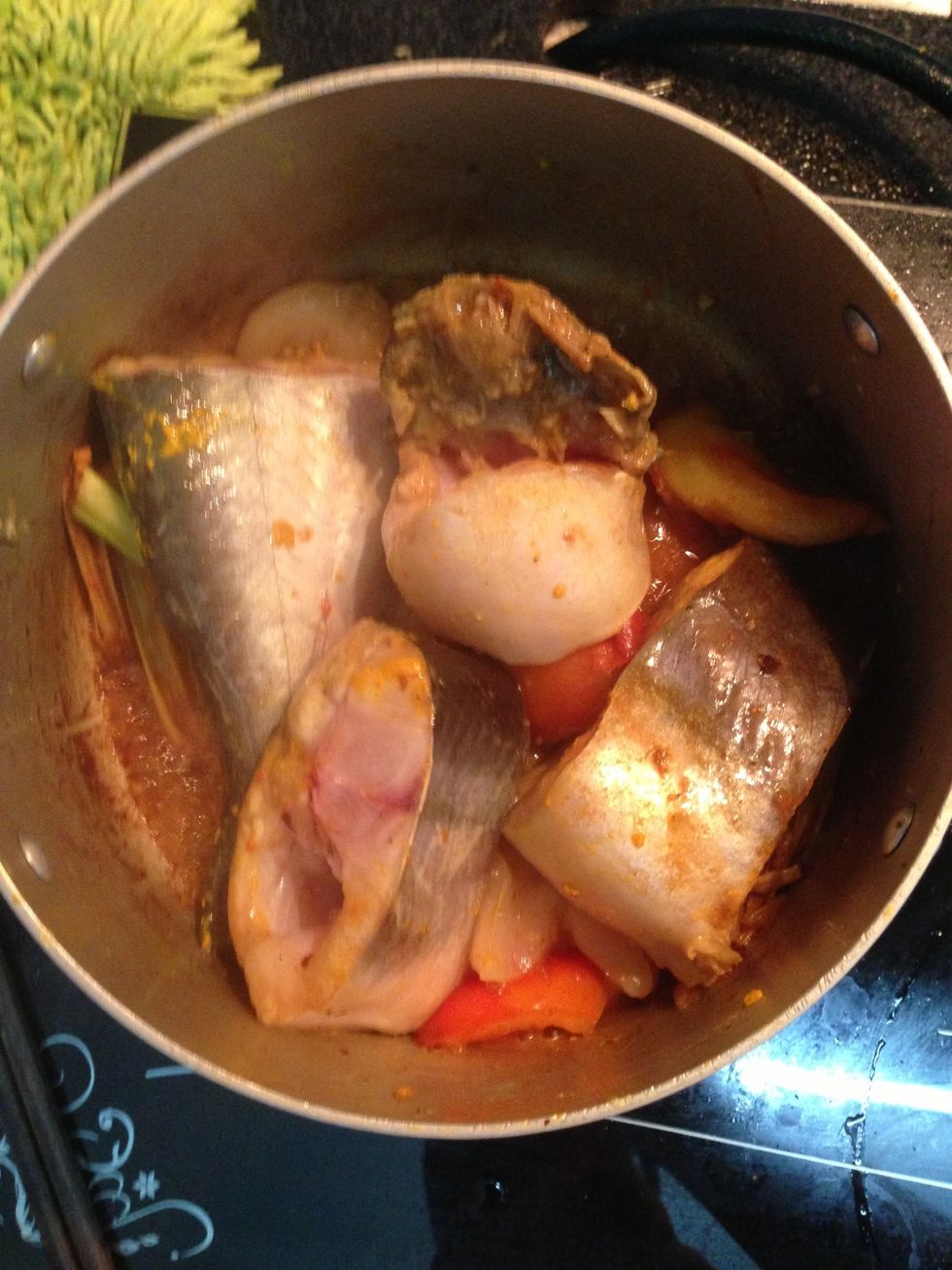 Heat the pot, put in the tomatoes first and some of the tamarind, then the fish. Basically almost stir fry it for a short while to get the flavour up. Add a little fish sauce if you wish.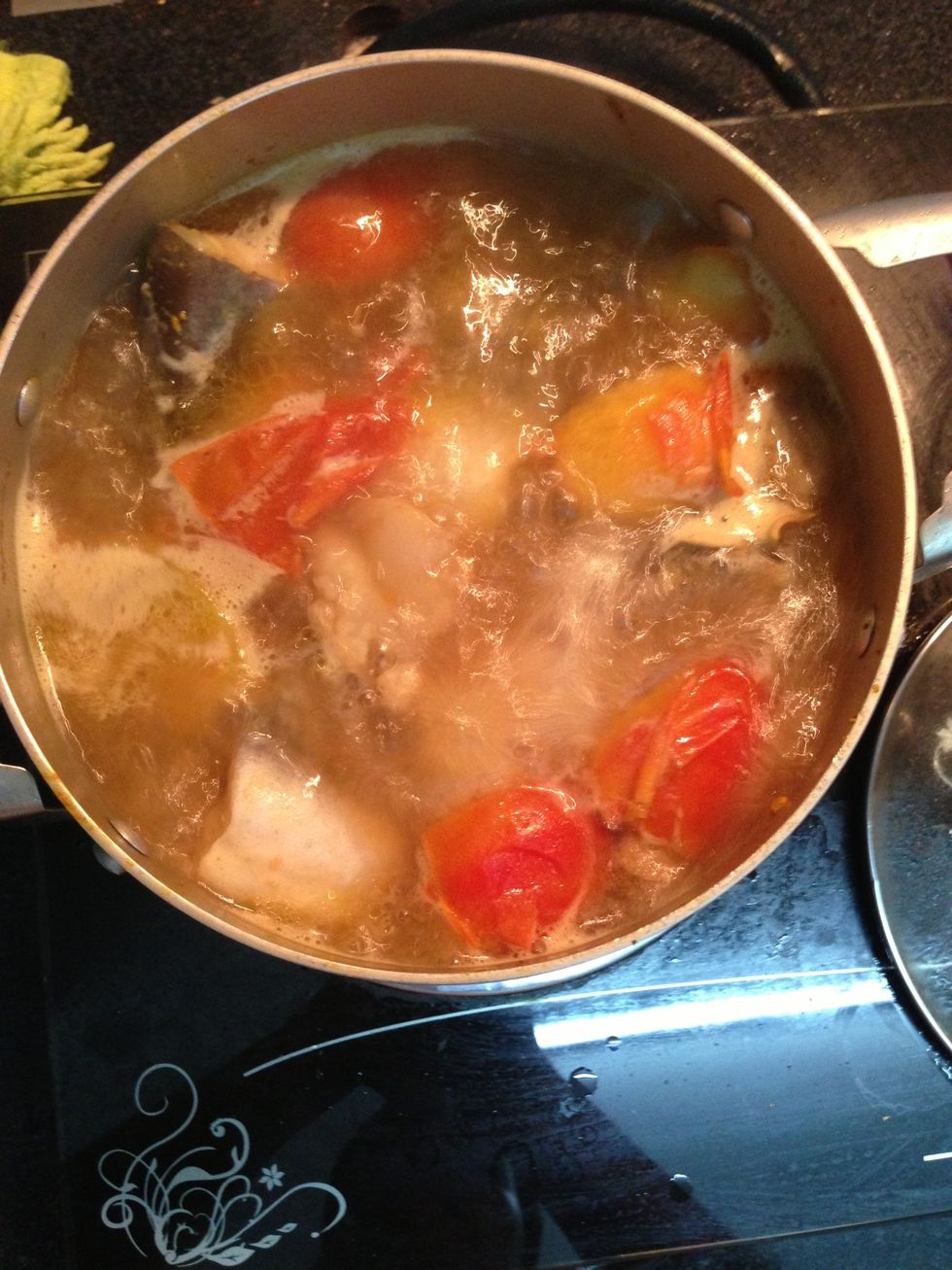 When the color sinks into the fish a bit, add (ideally) warm or hot water. Now you start cooking it as a soup. Add the rest of the tamarind.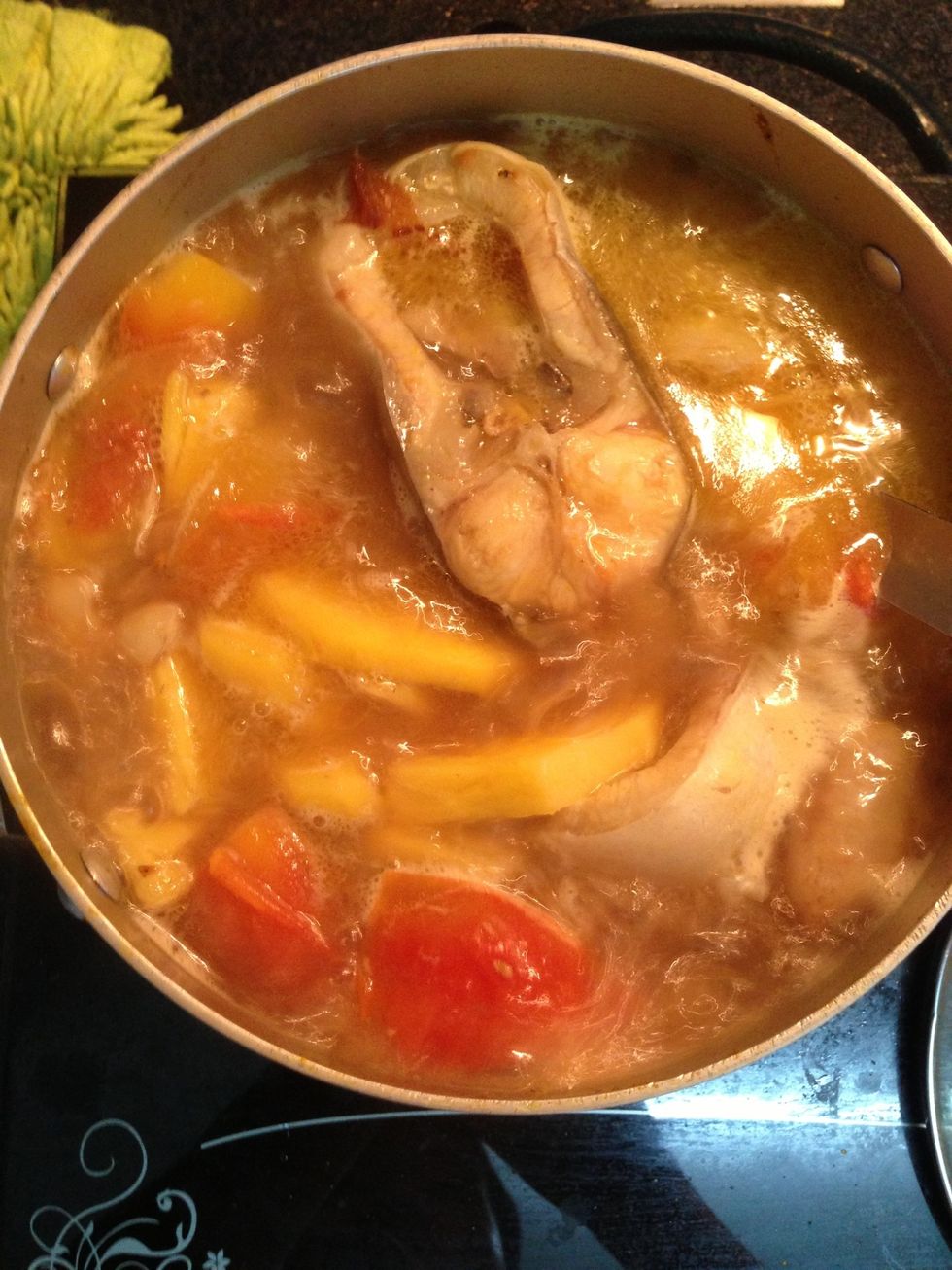 Just keep the soup boiling until the fish is well cooked (~20 min). Add the pineapple after ~10 min. The pineapple gives this dish its distinct flavour.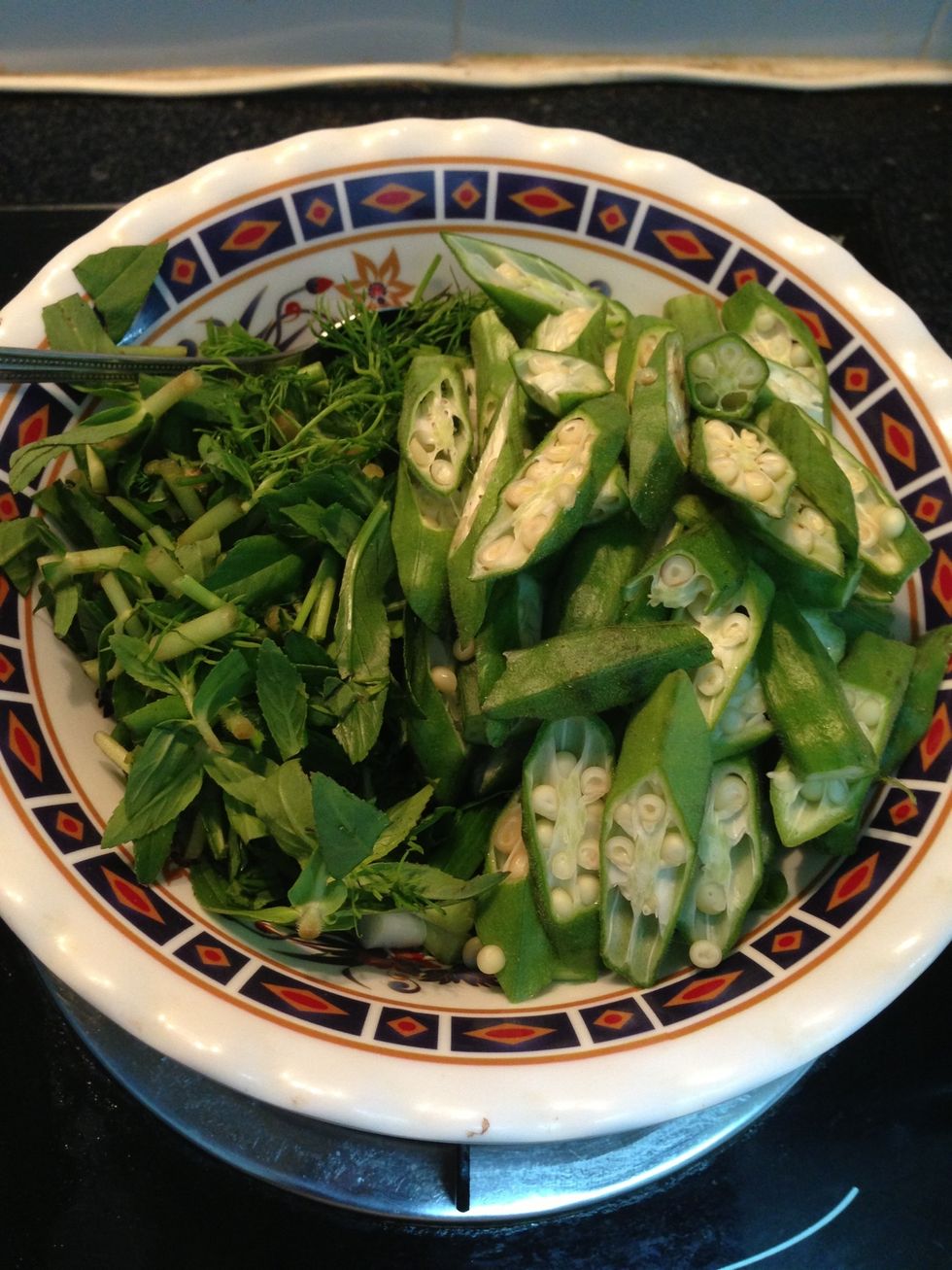 Only add the green veg (herbs, lady's fingers) near finish to avoid overcooking. Add the chilli for a hot taste.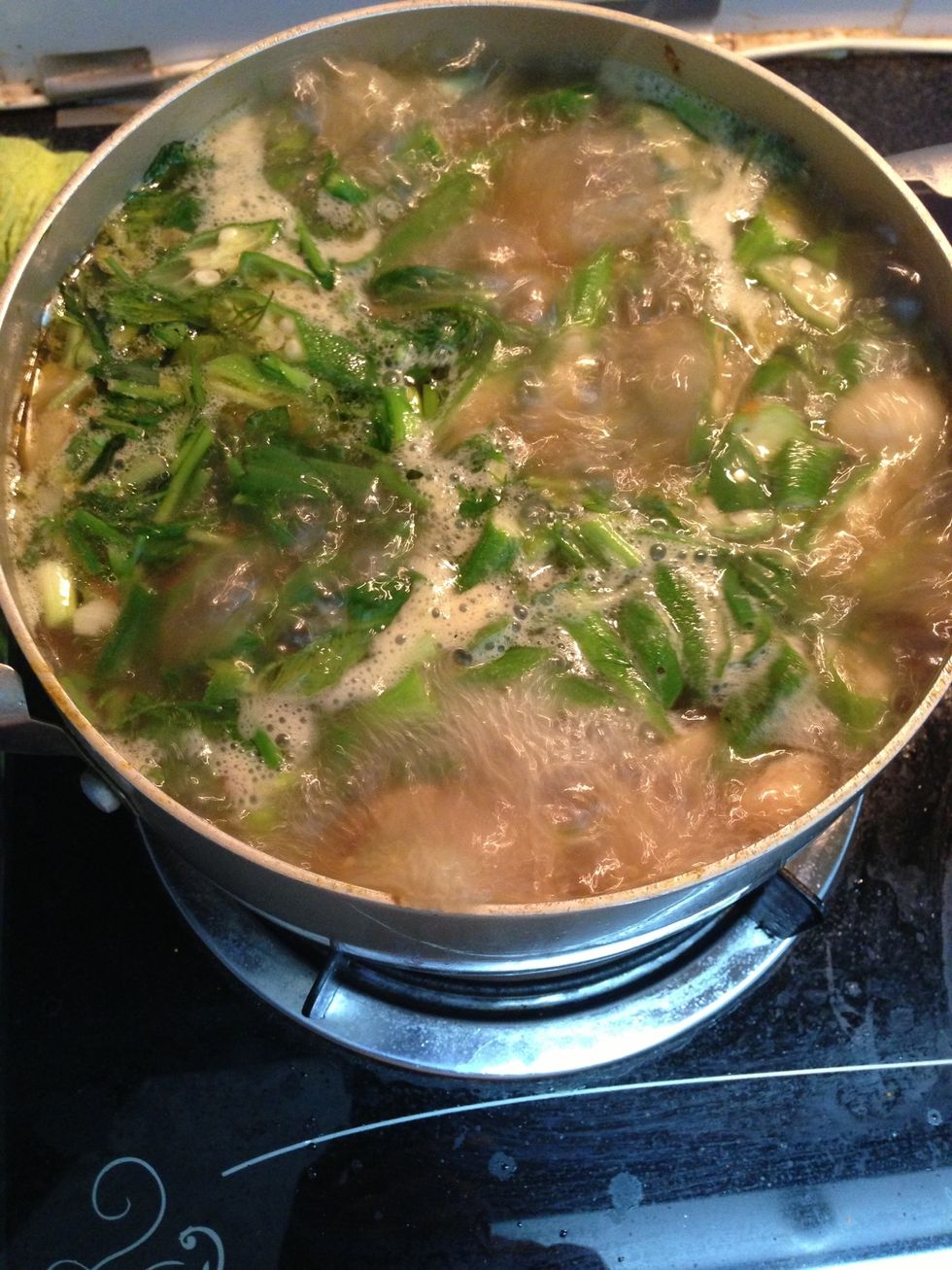 Final boil before finishing.
Ideally I would have a bigger bowl to put in more soup water. This one looks full of everything but the soup water.
Basically, the distinct flavour is the sourness from tamarind and pineapple. A little sweetness from the fresh fish and pineapple. The herbs gives additional aromatics.
3/4kg Cá Hú or basa (catfish) type of fish
1/2 Pineapple
3.0 Tomatoes
1.0bnch Herbs incl. dill, spring onion, mùi tàu, ngổ
0.2kg Okra ie. Lady's fingers
Sour tamarind paste, Turmeric powder
0.1kg Bean Sprout
1.0 Chilli, lemongrass
Ho Chi Minh City, Vietnam