Cook Soto Ayam ( Indonesian Yellow Chicken Soup)
54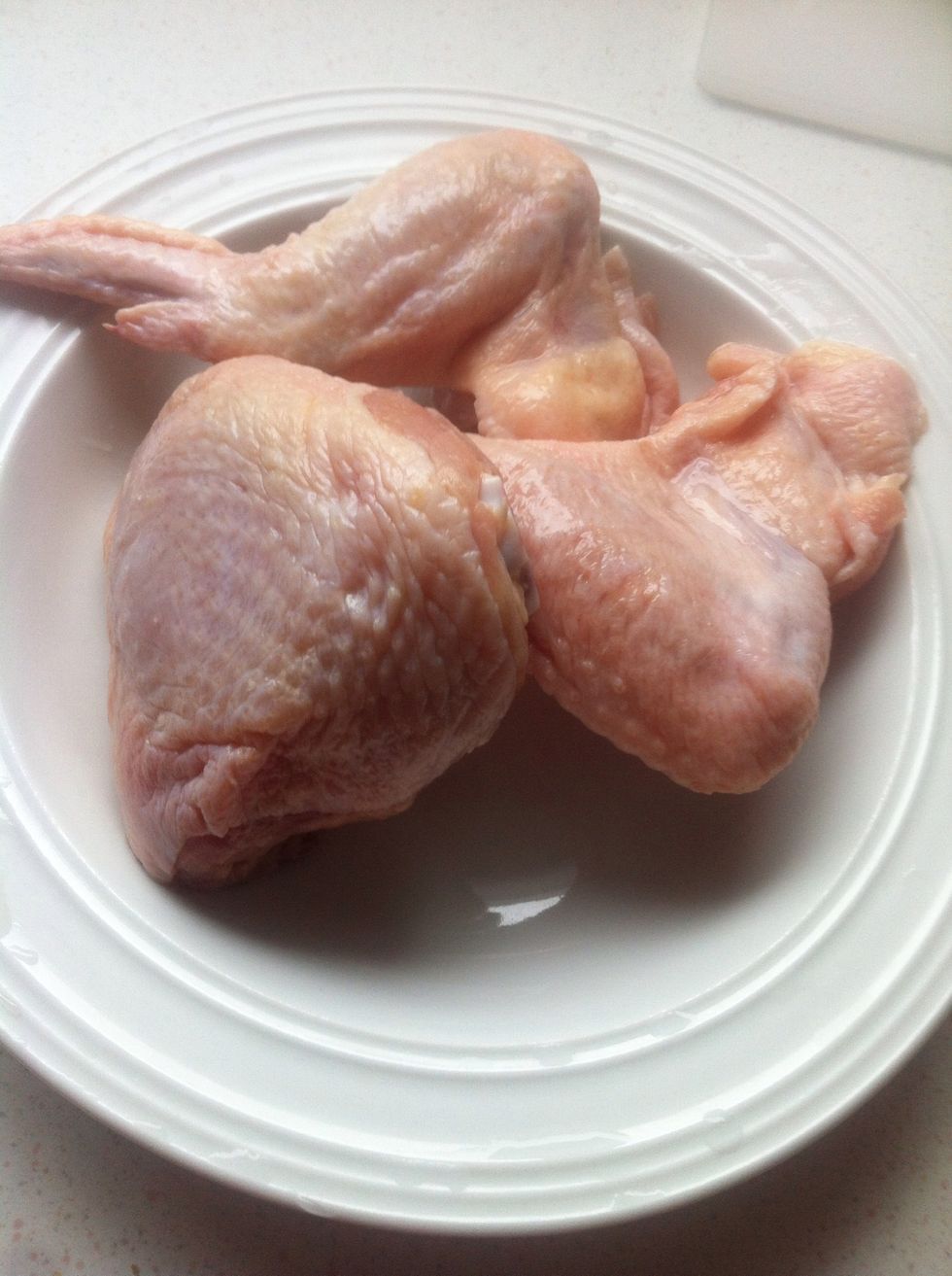 All you need is chicken. Here i use 1 chicken breast and 2 wings,as i need their bones to make the broth. Feel free to add boneless chicken for more meat later on.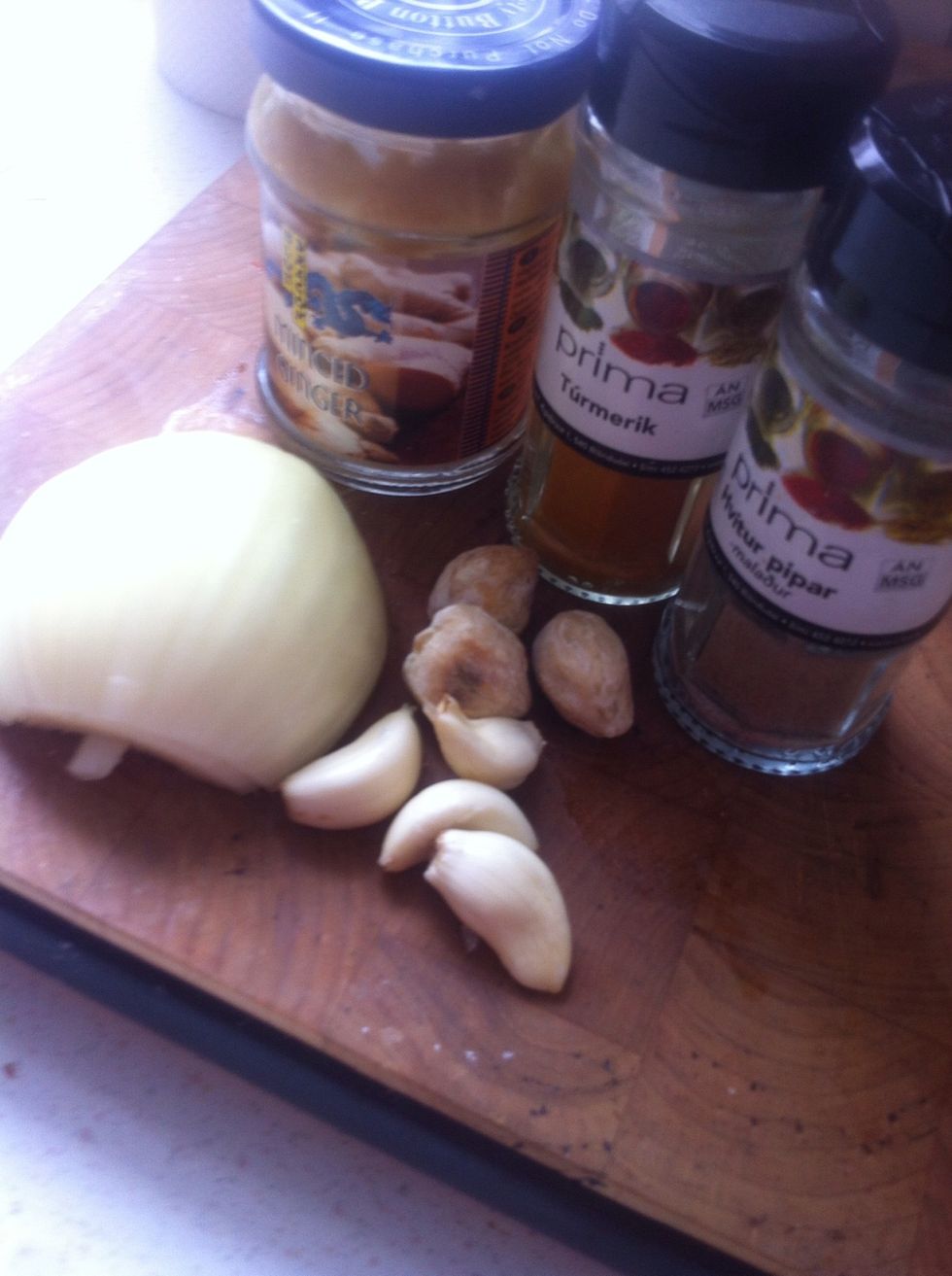 The original recipe require fresh ginger and turmeric,i modify it with the powder,since those i have on hand.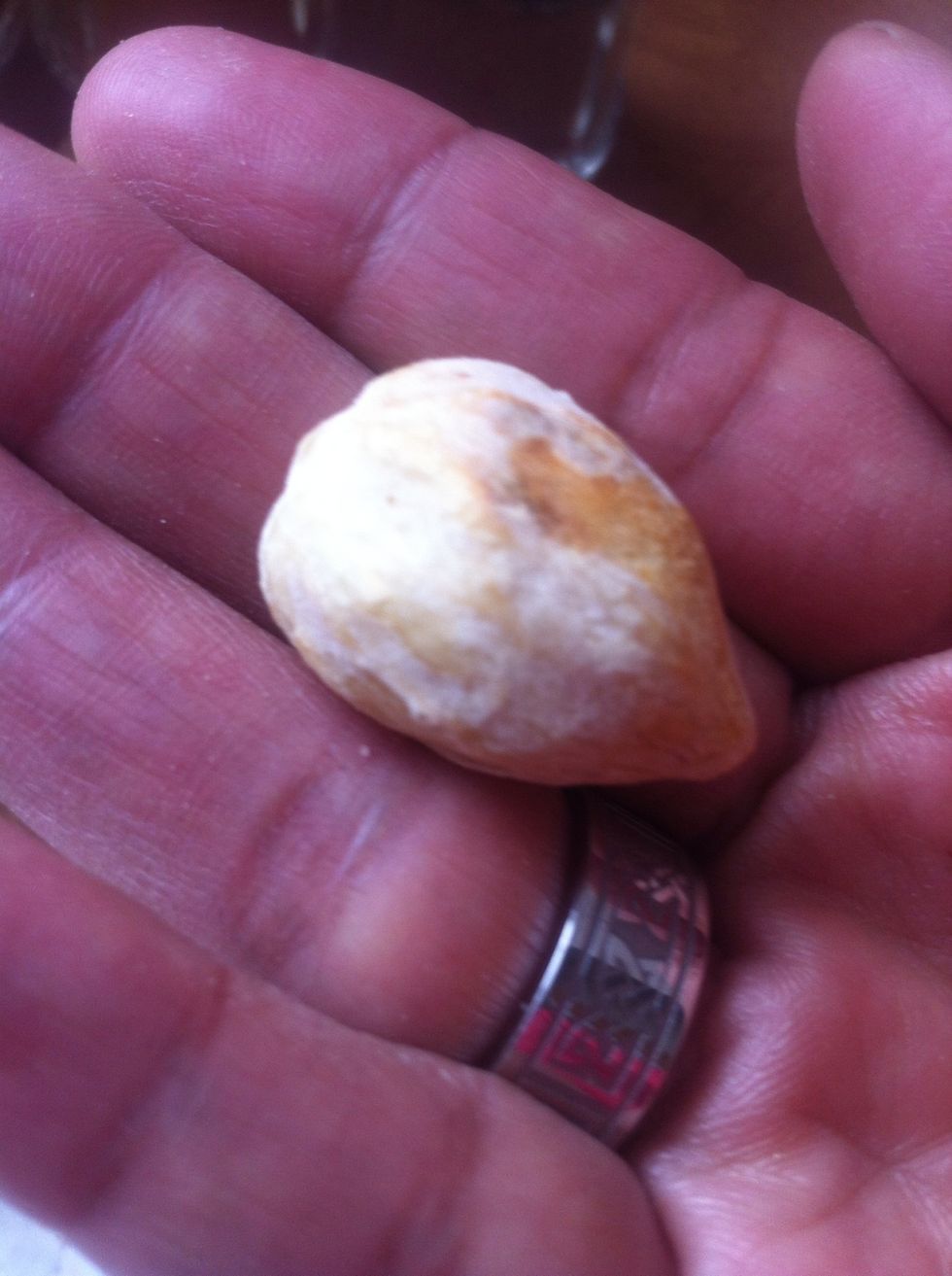 This is kemiri or candle nut. Pretty much essential in Indonesian cooking. But you can substitute with macadamia or raw almond nut. My mom always said,never let one nut keep you away from cooking✌️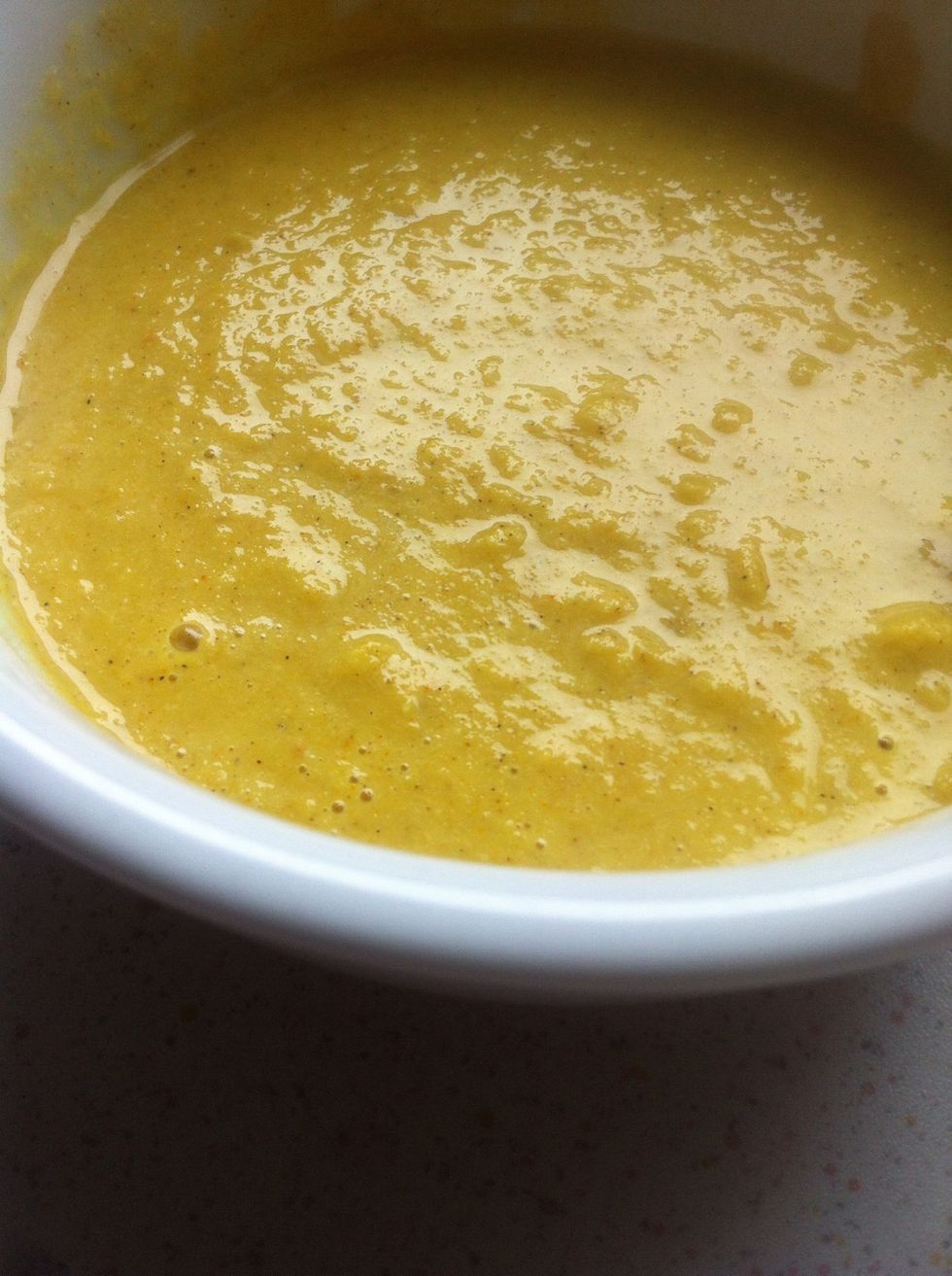 Blender them all into paste.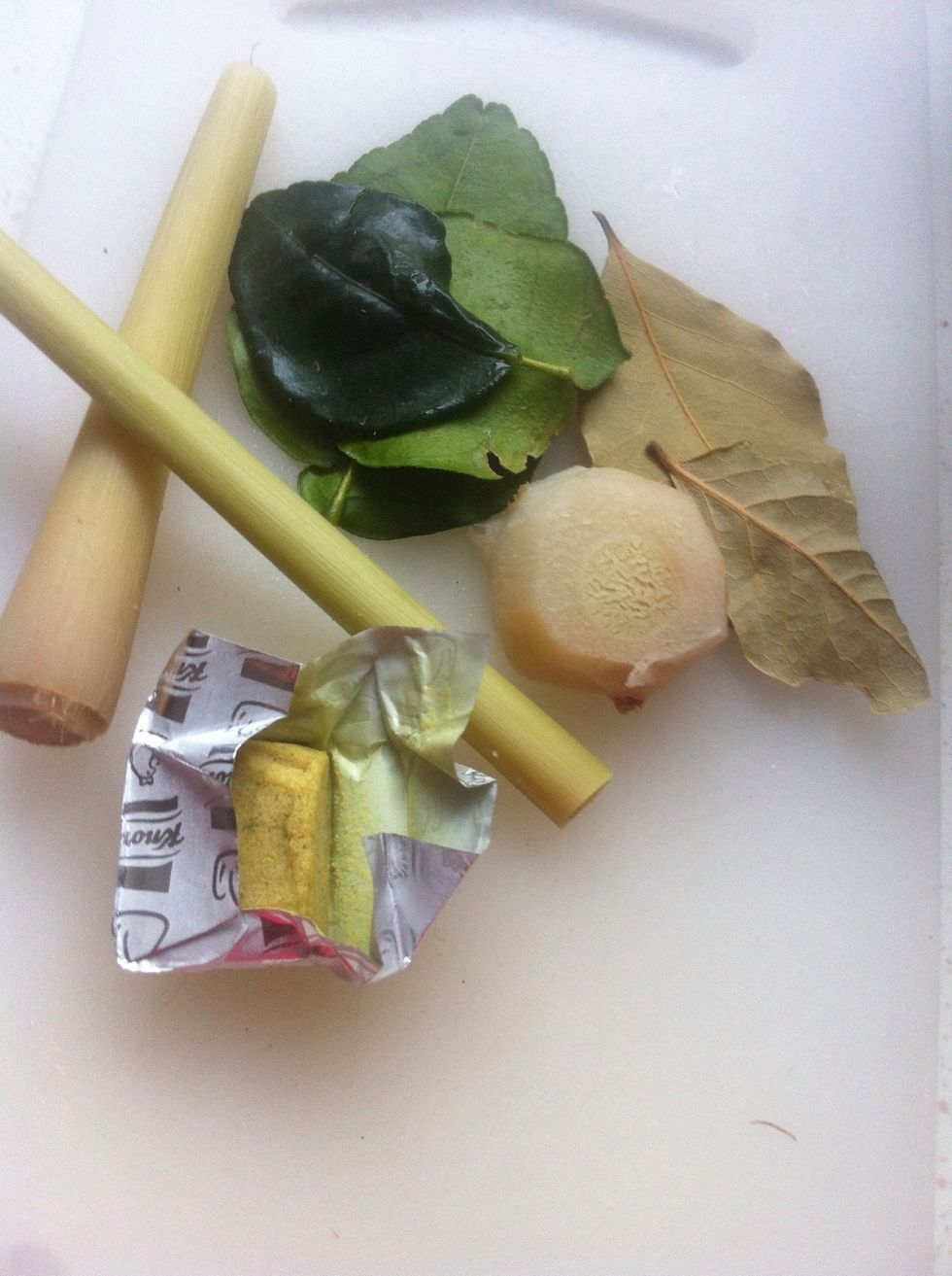 Prepare other ingredients: lime leaves, lemon gras, galangal and bay leaves. I also add chicken bouillon for taste, along with salt.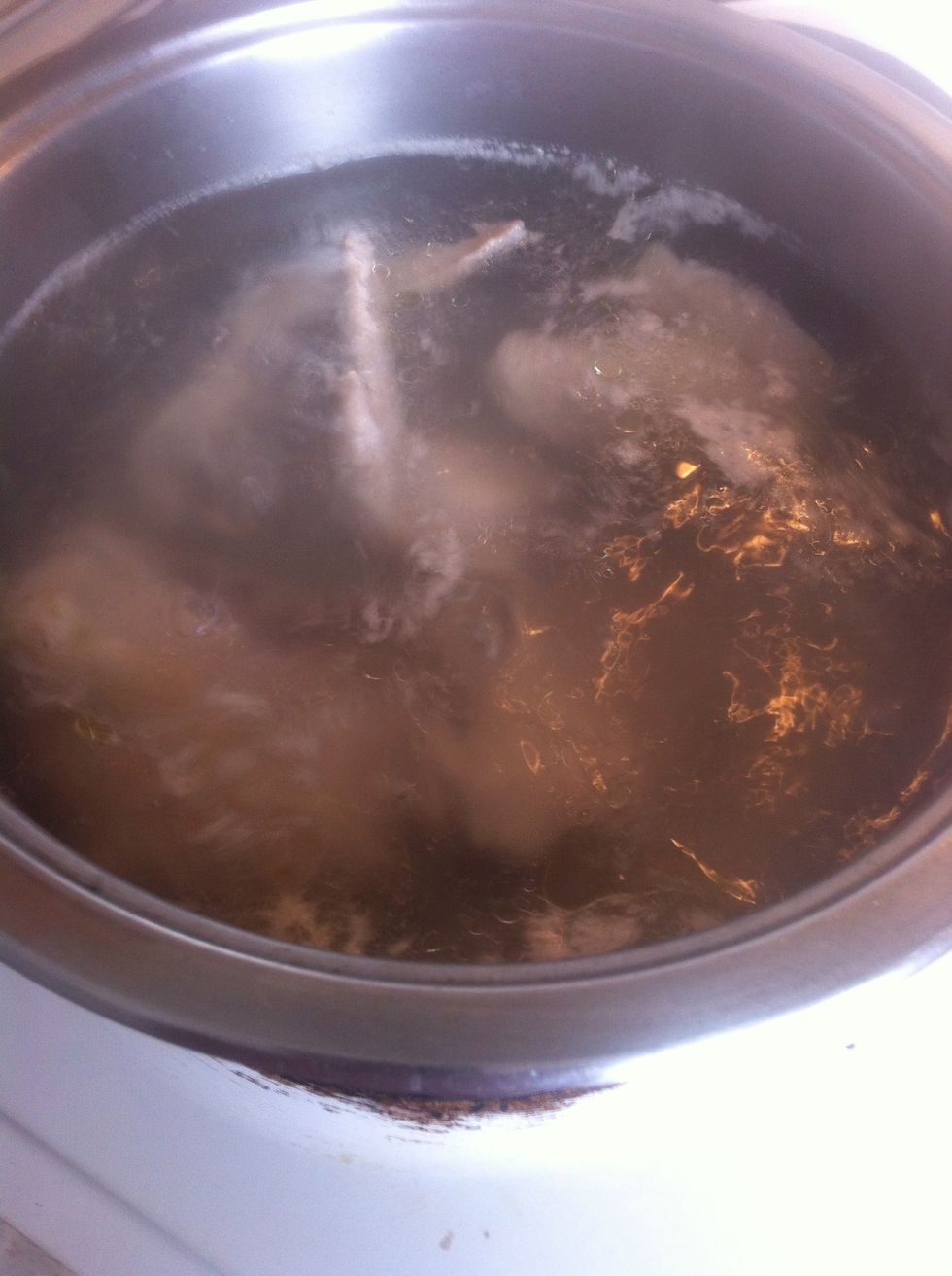 Boiled the chicken to make the chicken broth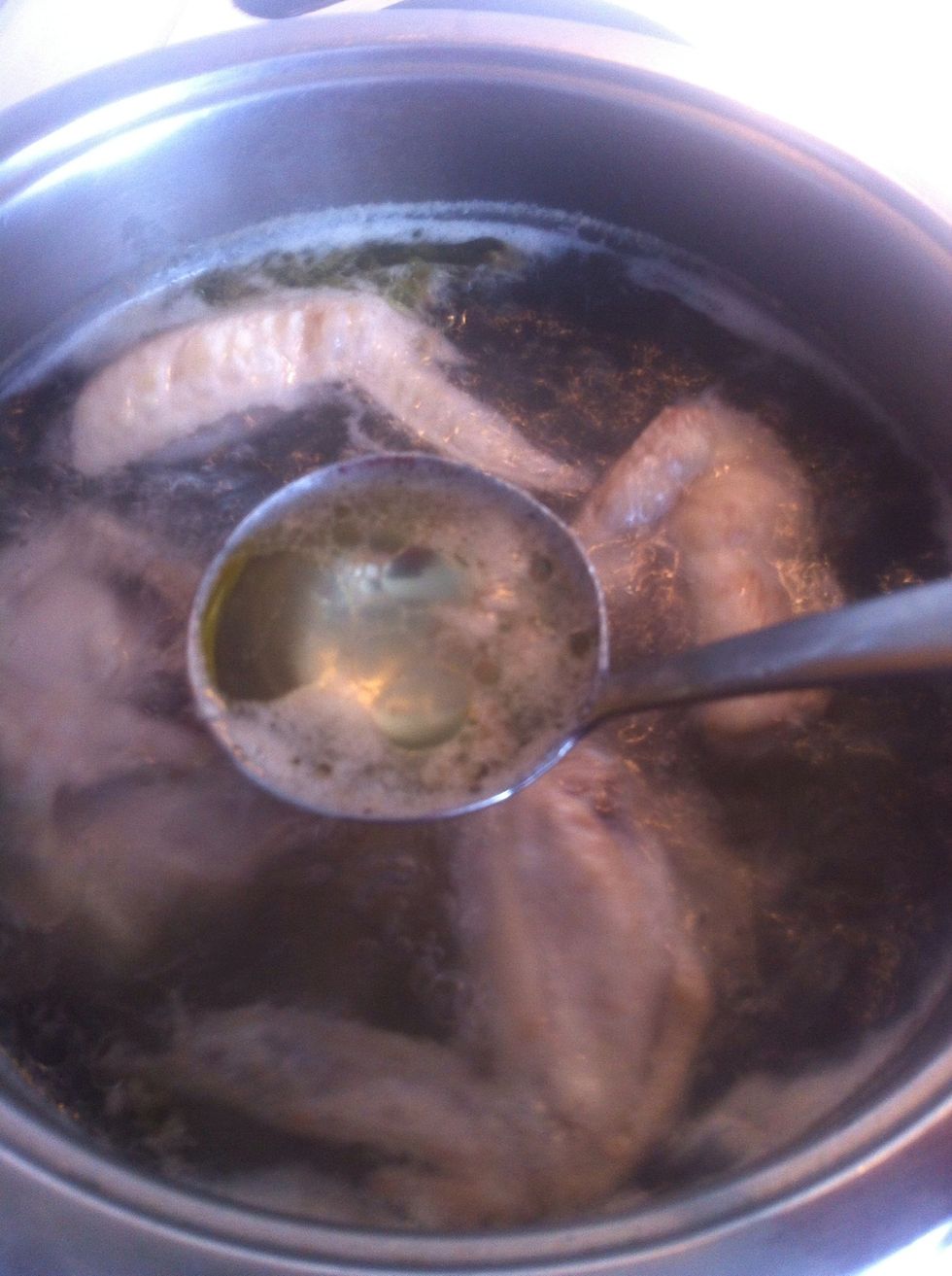 Constantly skim the fat to make a clear broth. It take about 1hr - 1 1/2 hr. I know it took a while,but i do want the chicken to be really tender-fall of the bone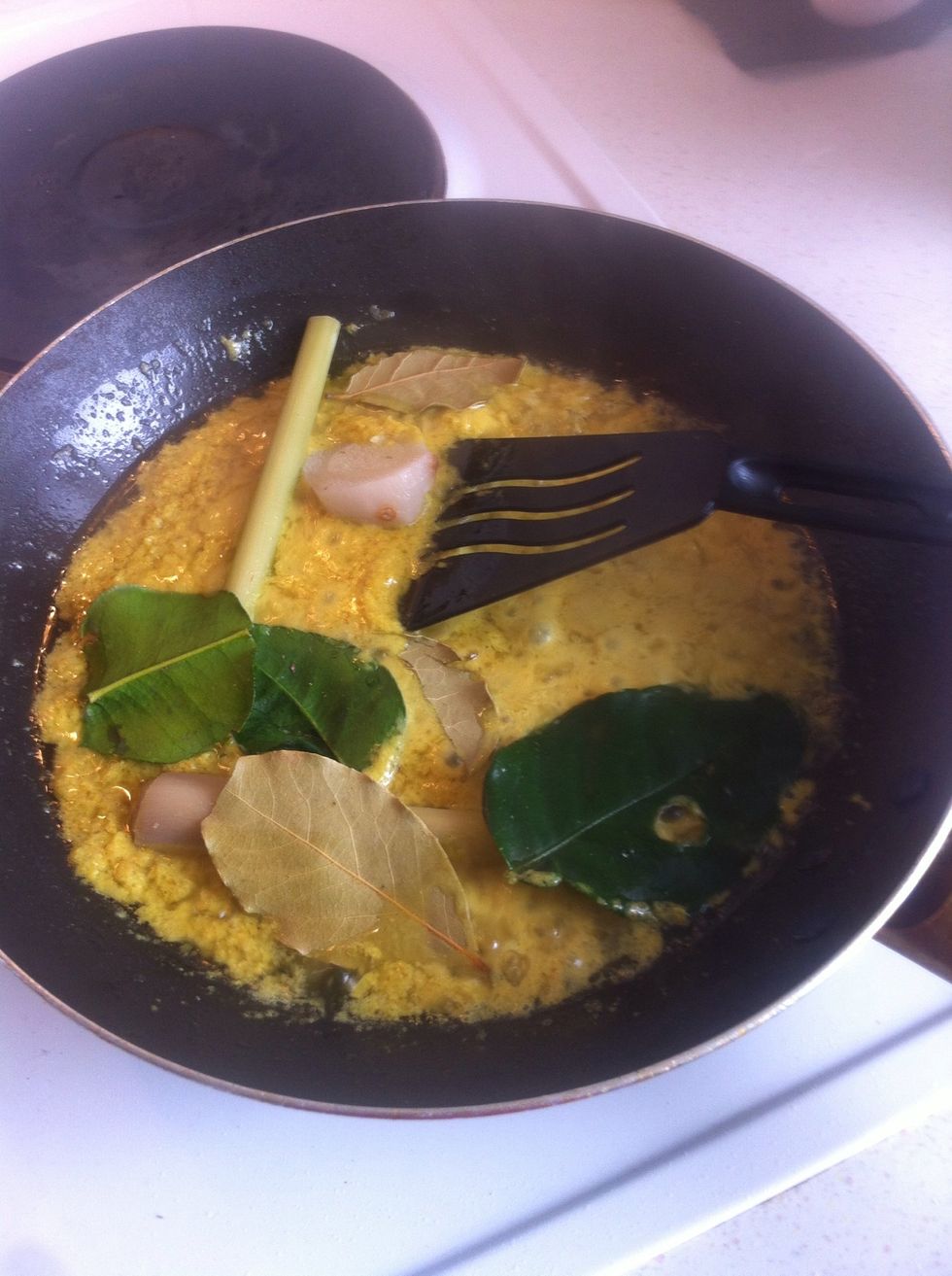 Stir fry the paste and leaves with 2tbs of oil. I recommend any type of oil other than olive oil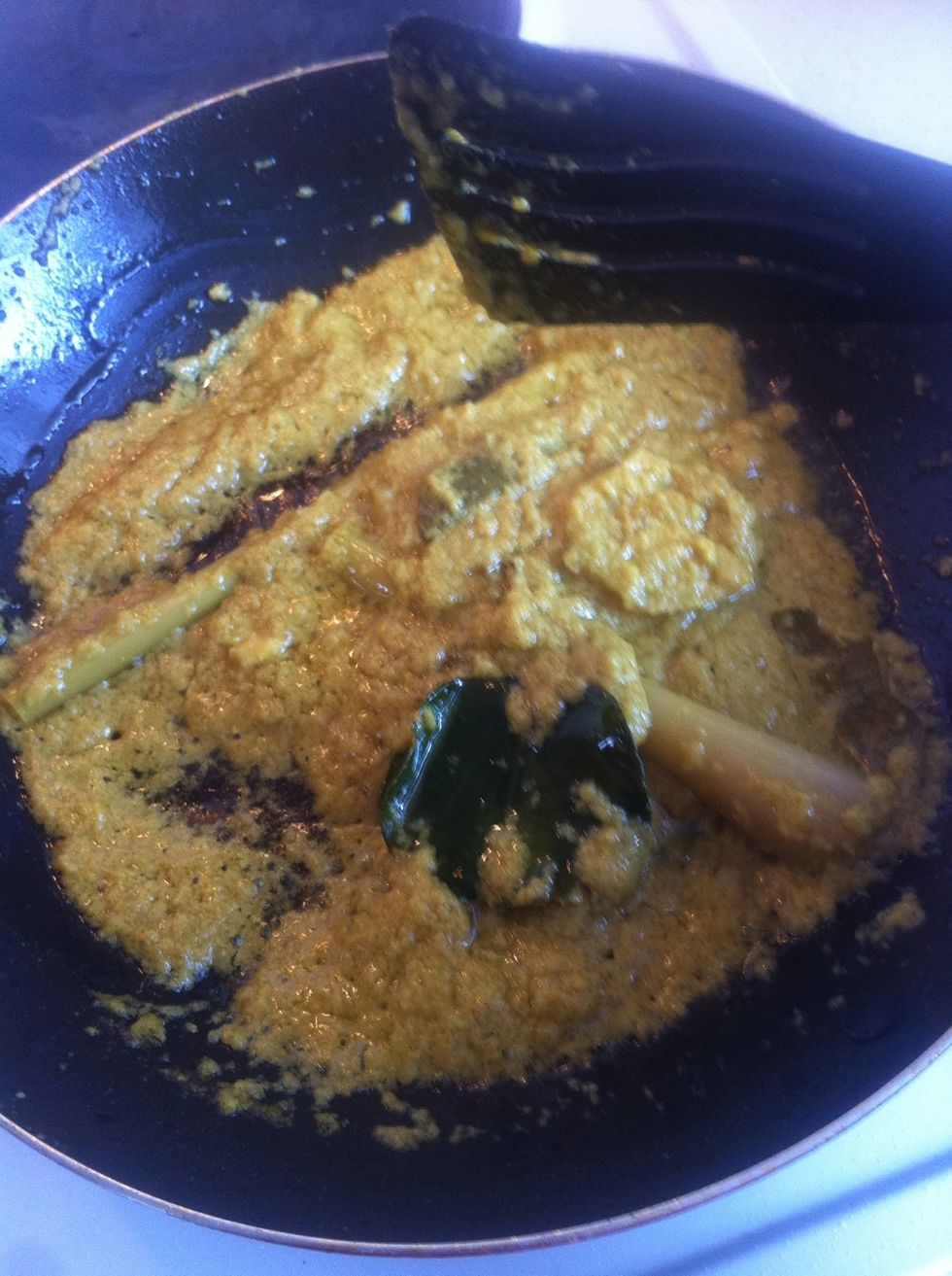 This is how it looks like when it's cook. The smell unbelievably overwhelmed you..and your neighbors too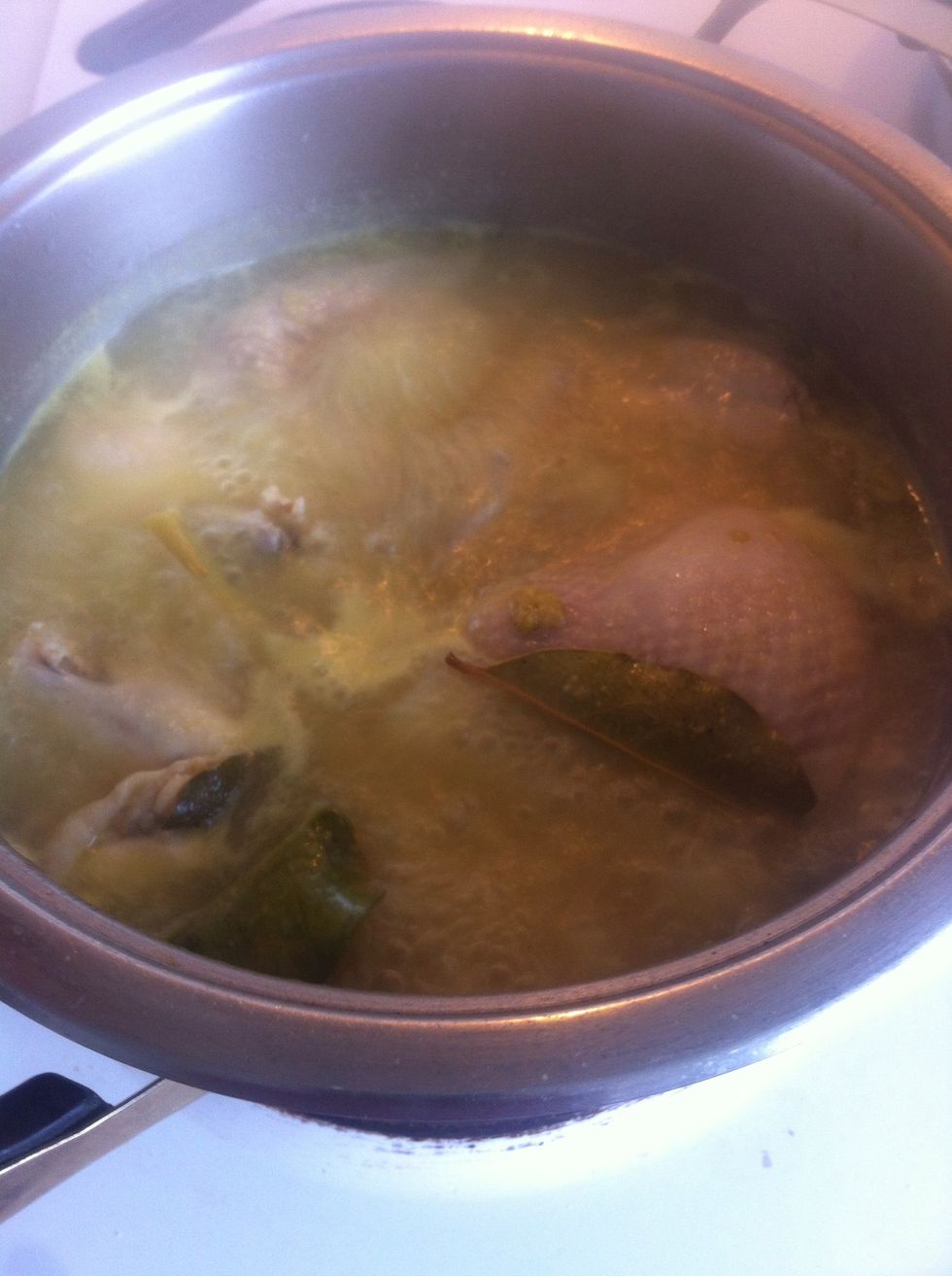 Add them all into the chicken broth. Let it cook and simmer a little bit. Add about 300 ml of water,if you think the soup is to thicken.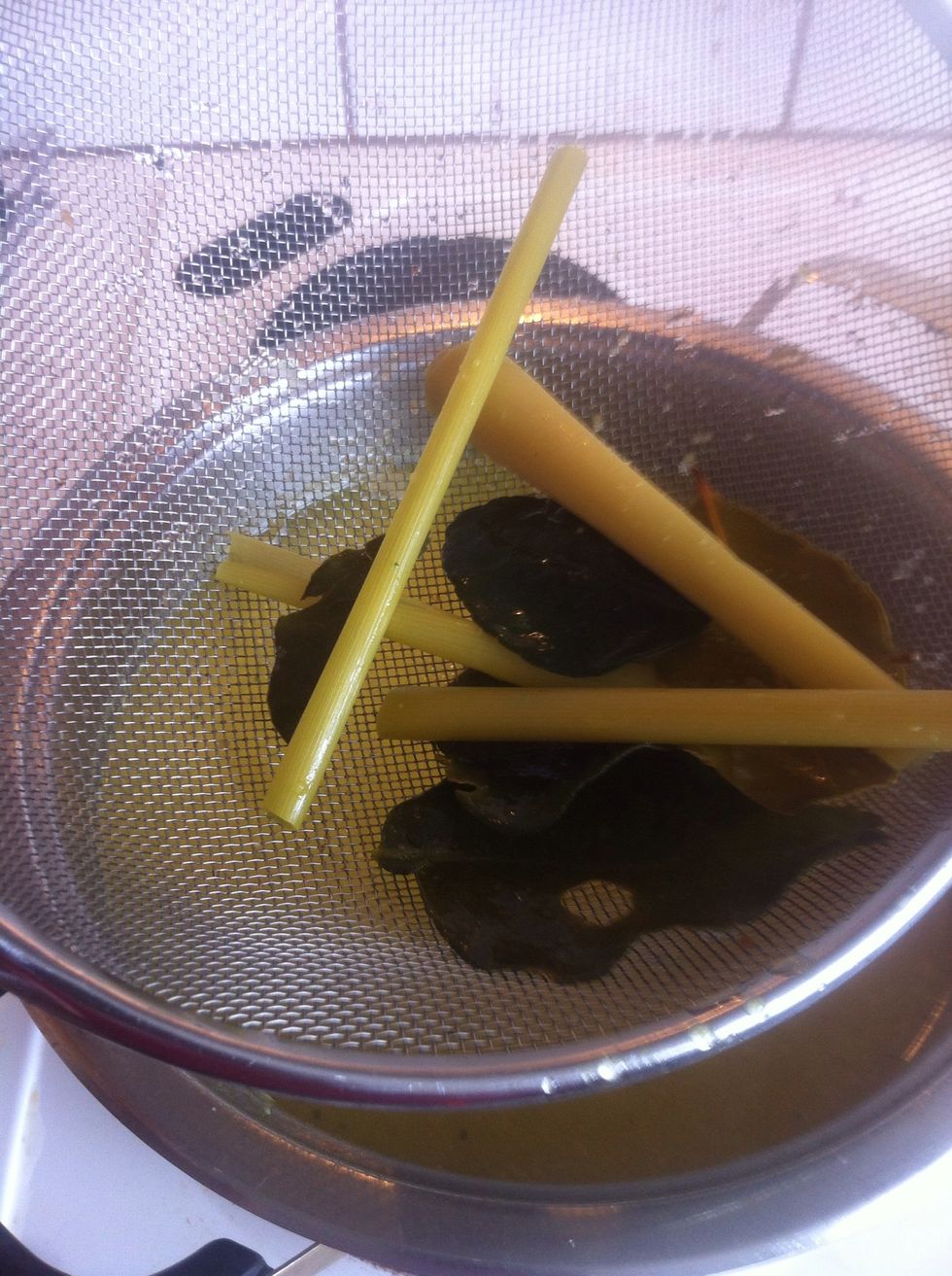 Take out the leaves as their job here is done. Let it boiled about 10 mins. At this time you can add chicken bullion and salt as needed. Keep it warm before served.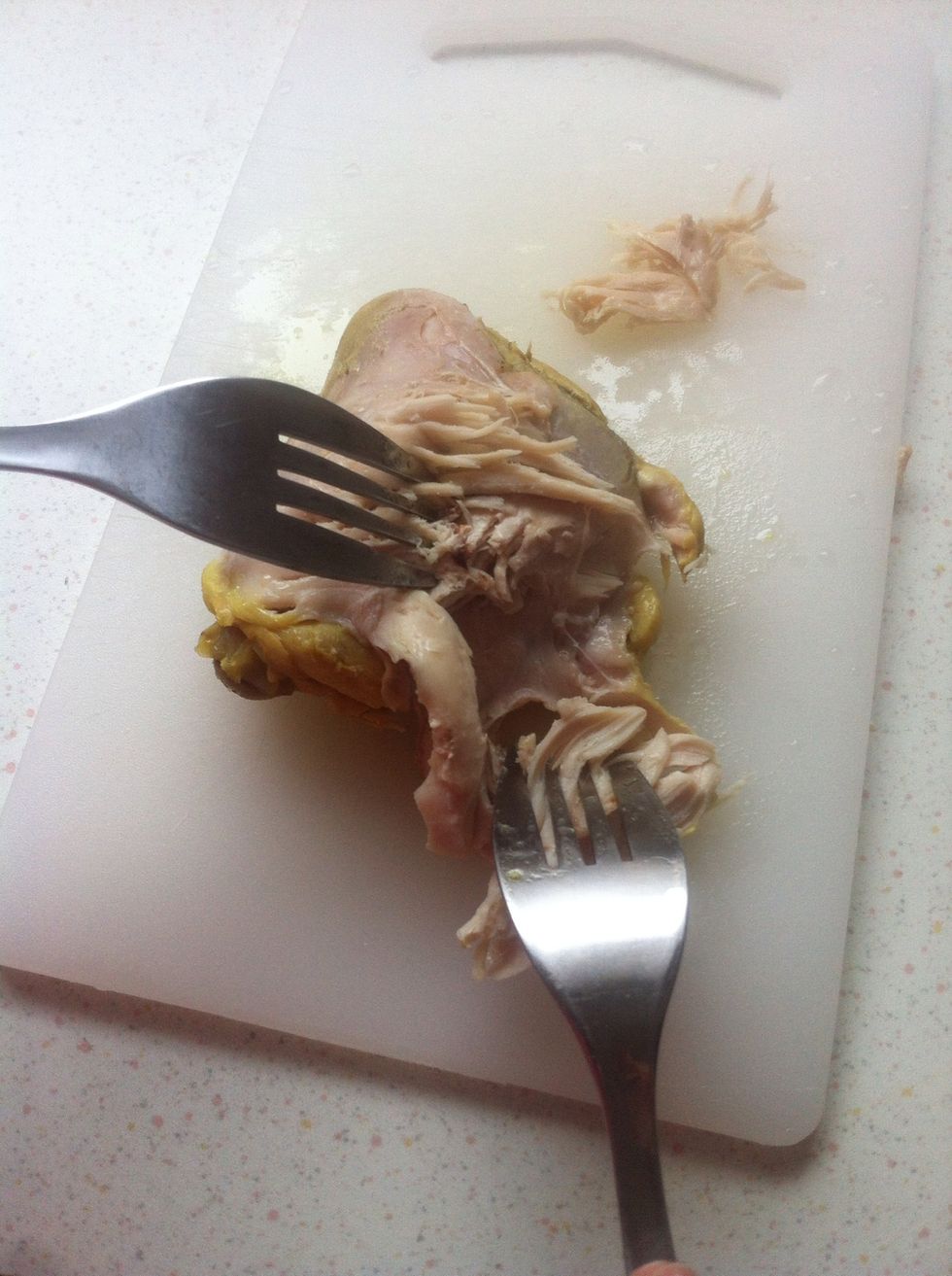 Take out the chicken too and shredded. If you like you can also pan fry them to make it crispy.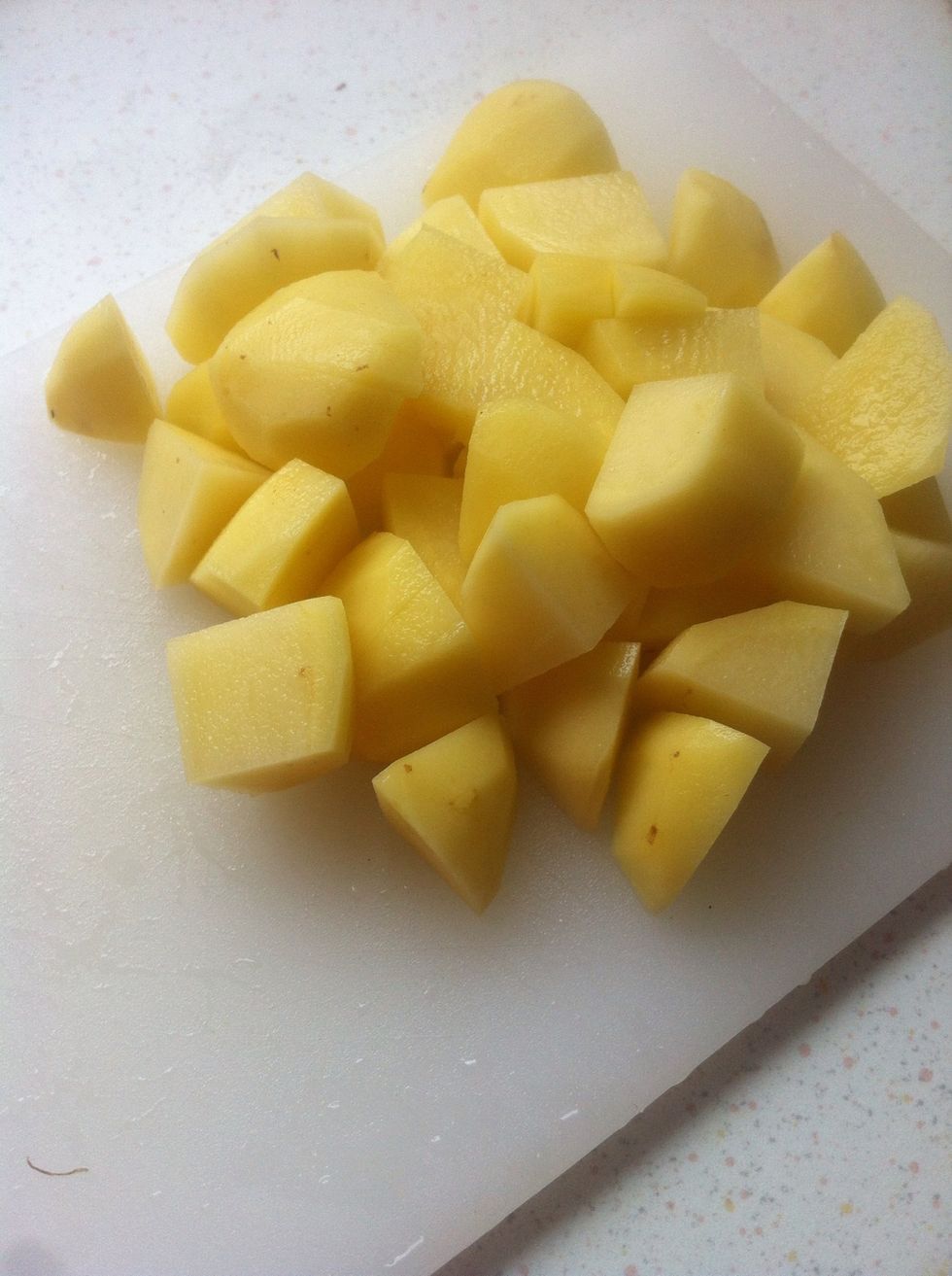 Dice up potatoes and fry them. You can also use potato chips. I like it better with the chips too,unfortunately, i couldn't find mine when i need them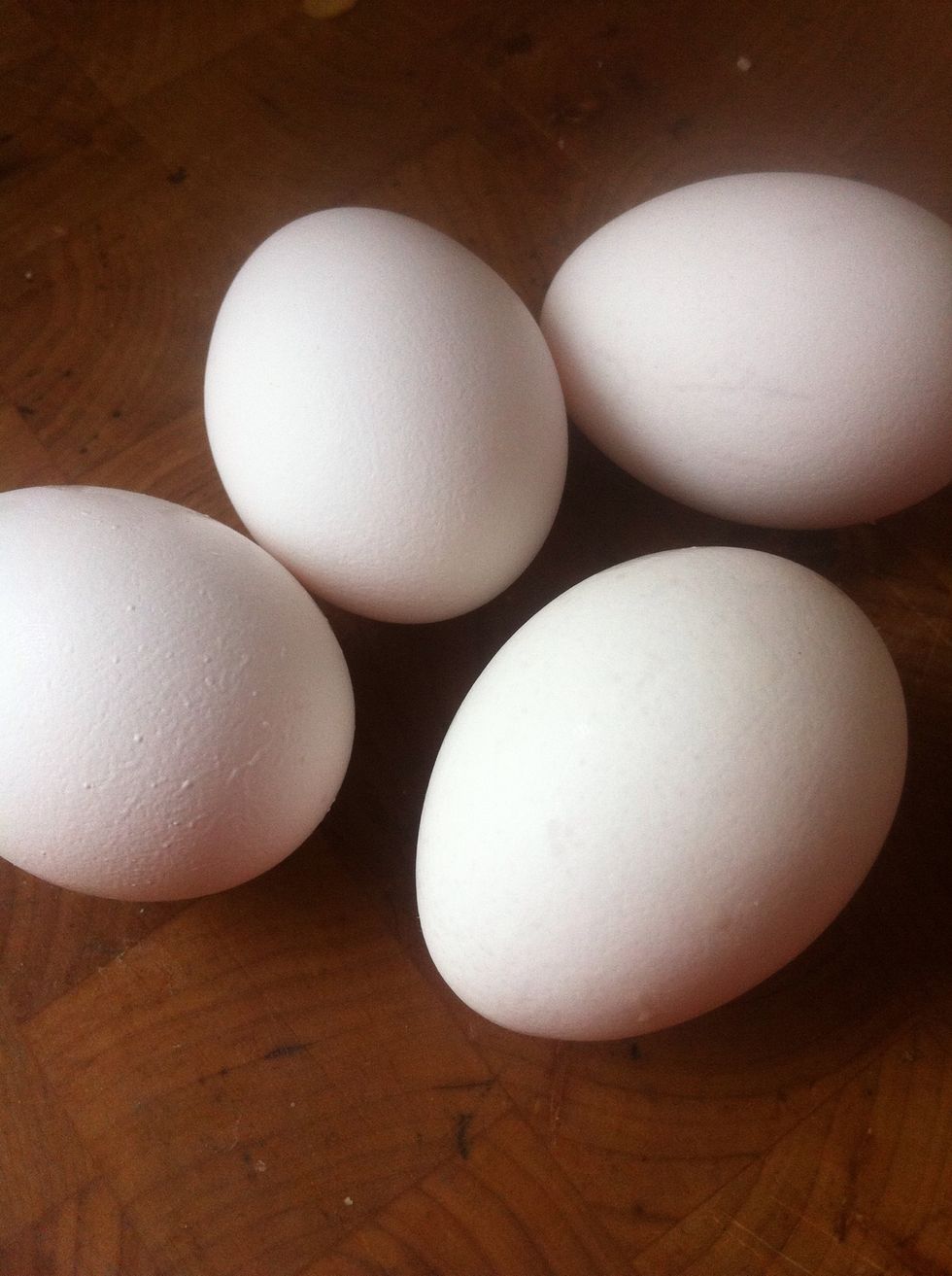 Boiled some eggs..and you know how 😘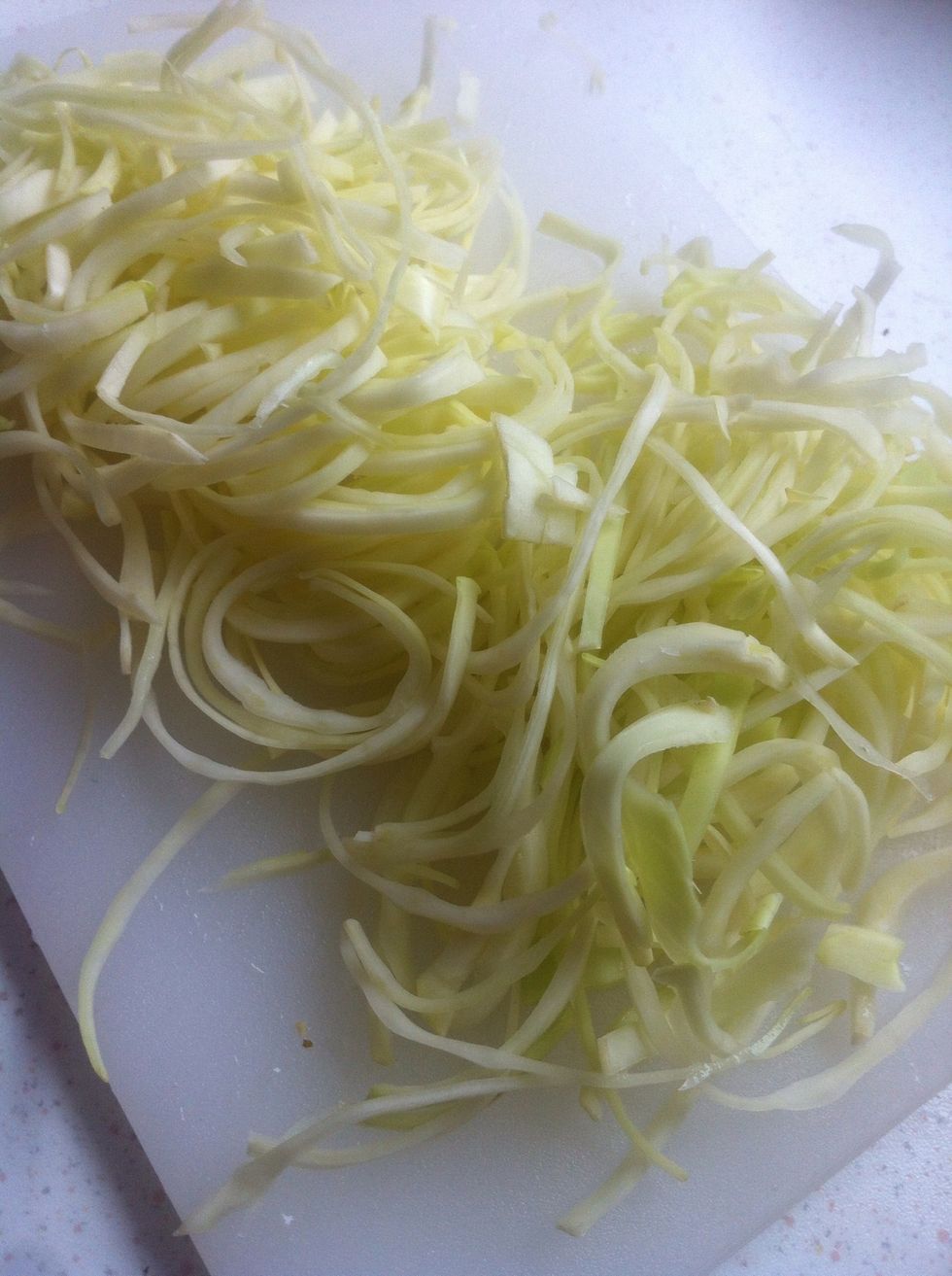 Chopped some white cabbage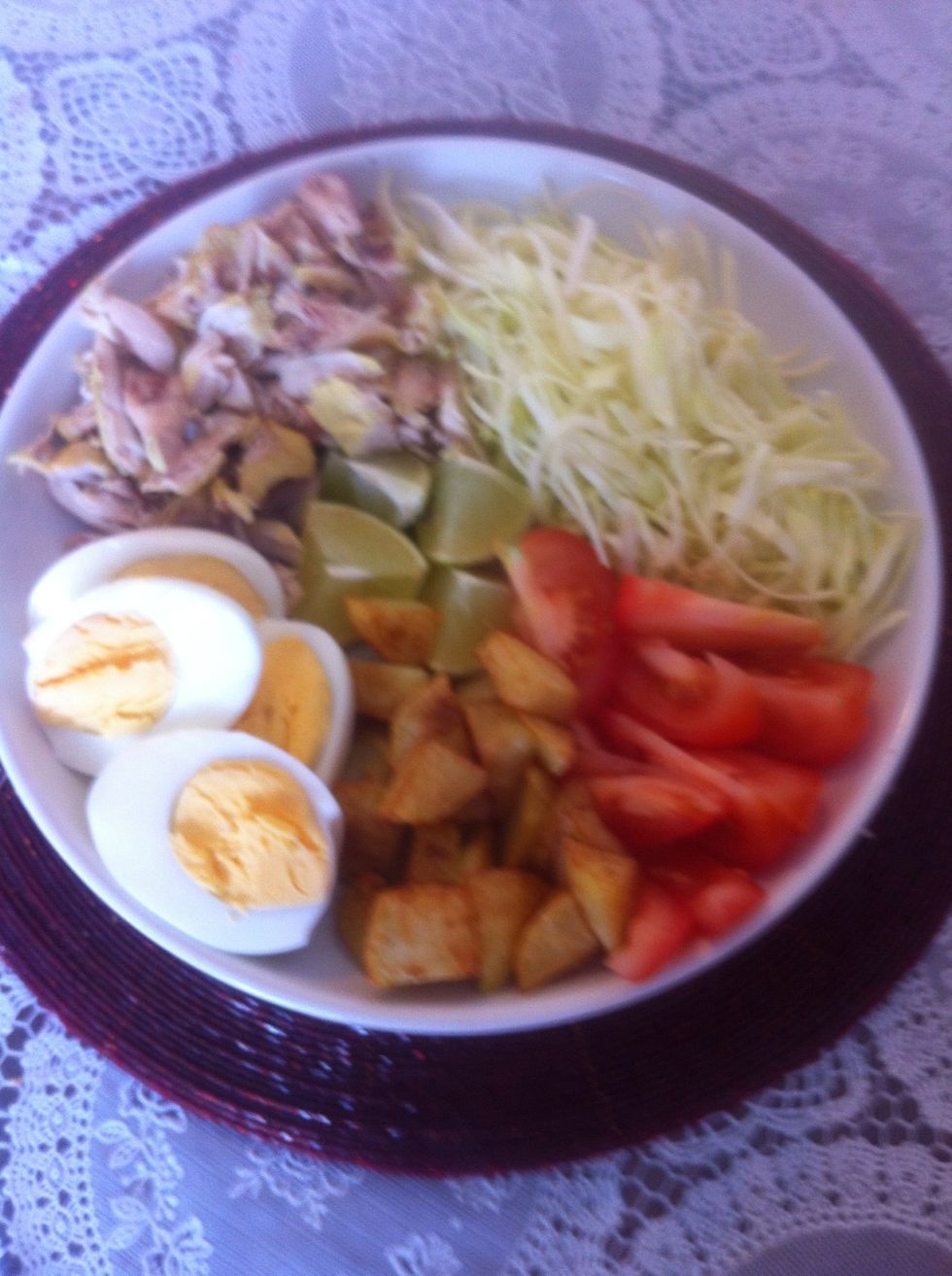 Here's the condiment for the soup. Eggs,shredded cabbage,tomatoes, chicken and lime.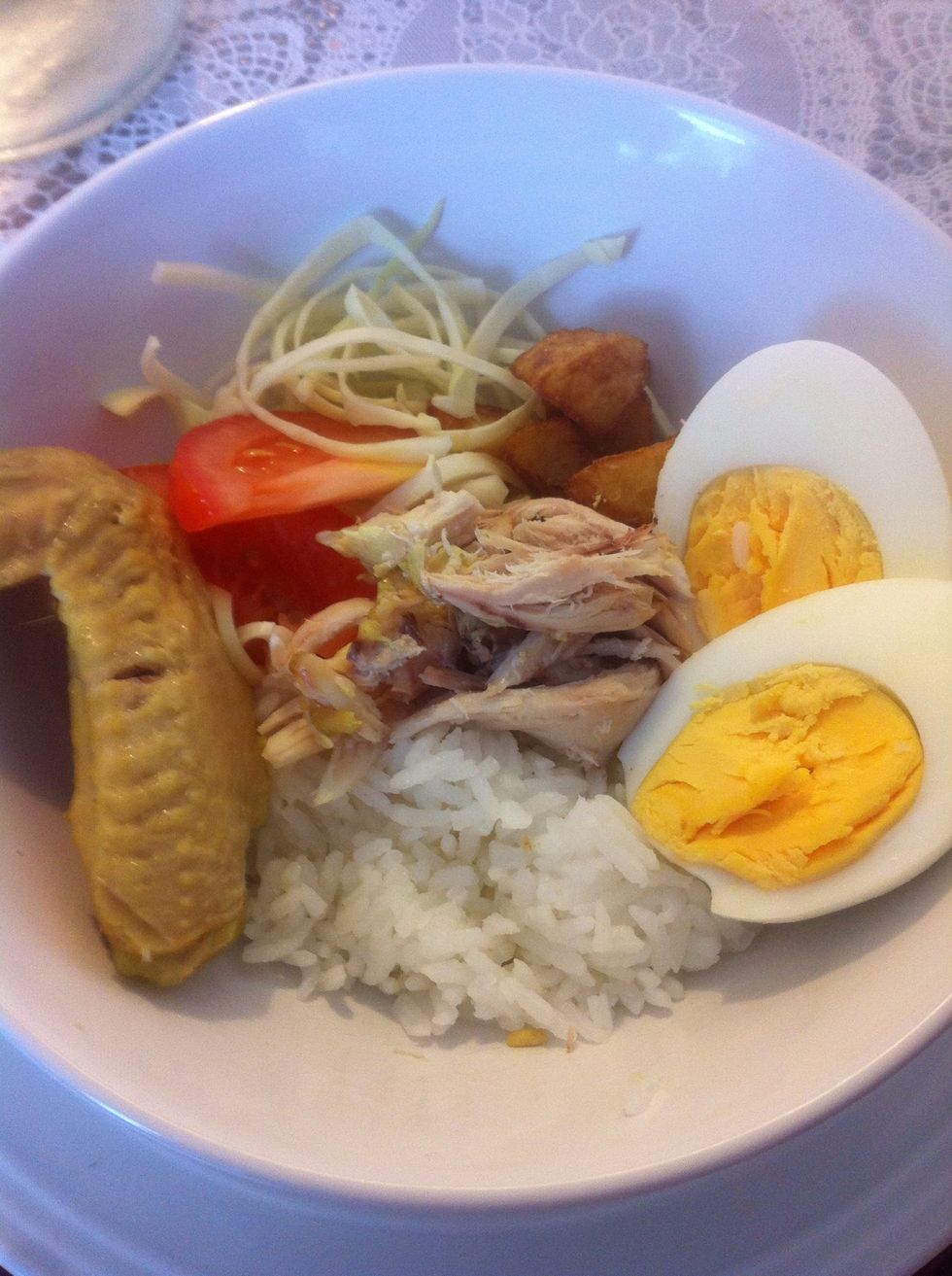 Arrange them in the bowl. You can also substitute the rice with rice cake or vermicelli noodle. Here's all the party crowded my bowl. Pour the soup on them..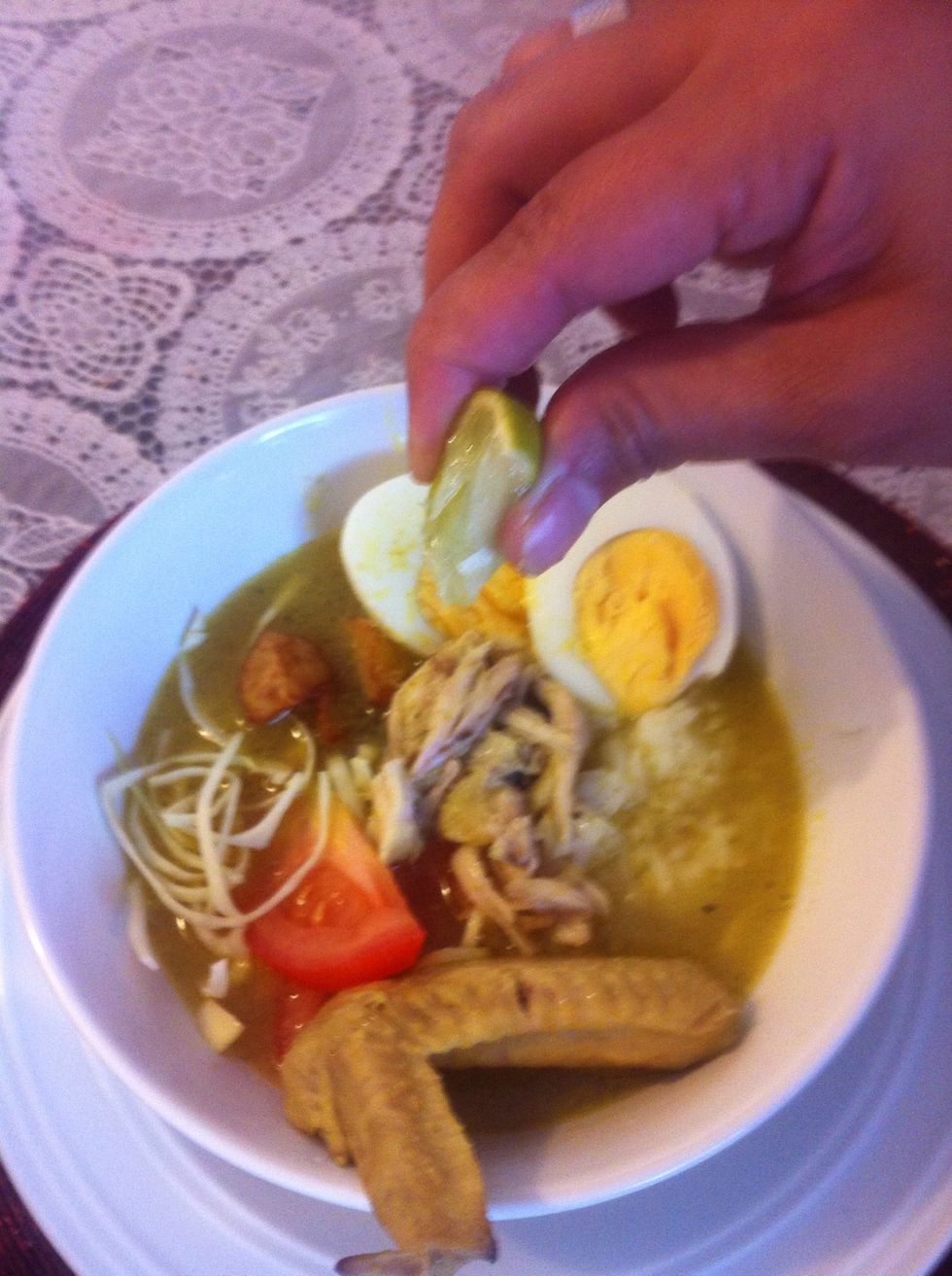 Squeeze the lime and add sambal oelek. I'd like to show you my homemade sambal,but i guess it might be dangerously spicy to look at. Enjoy!
1.0 Chicken breast
2.0 Chicken wing
0.0part Onion
3.0 Garlic
1.0tsp Turmeric powder
1.0tsp Minced ginger
2.0tsp White pepper
1.0 Or 2 chicken bouillon cube
Salt
1.0 Lemon grass
3.0 Lime leaves
2.0 Bay leaves
0.0cm Galangal