Cook Sopa De Caracol; Seafood and Lobster
24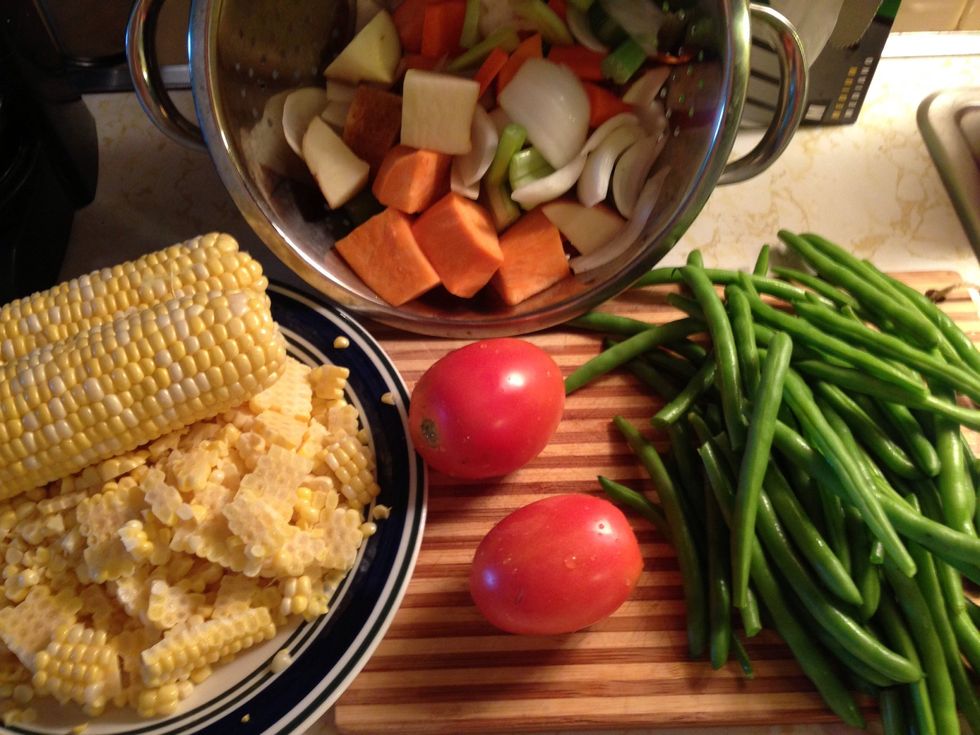 Prepare the veggies you want, I cut up 3 corn husks and left 2 whole...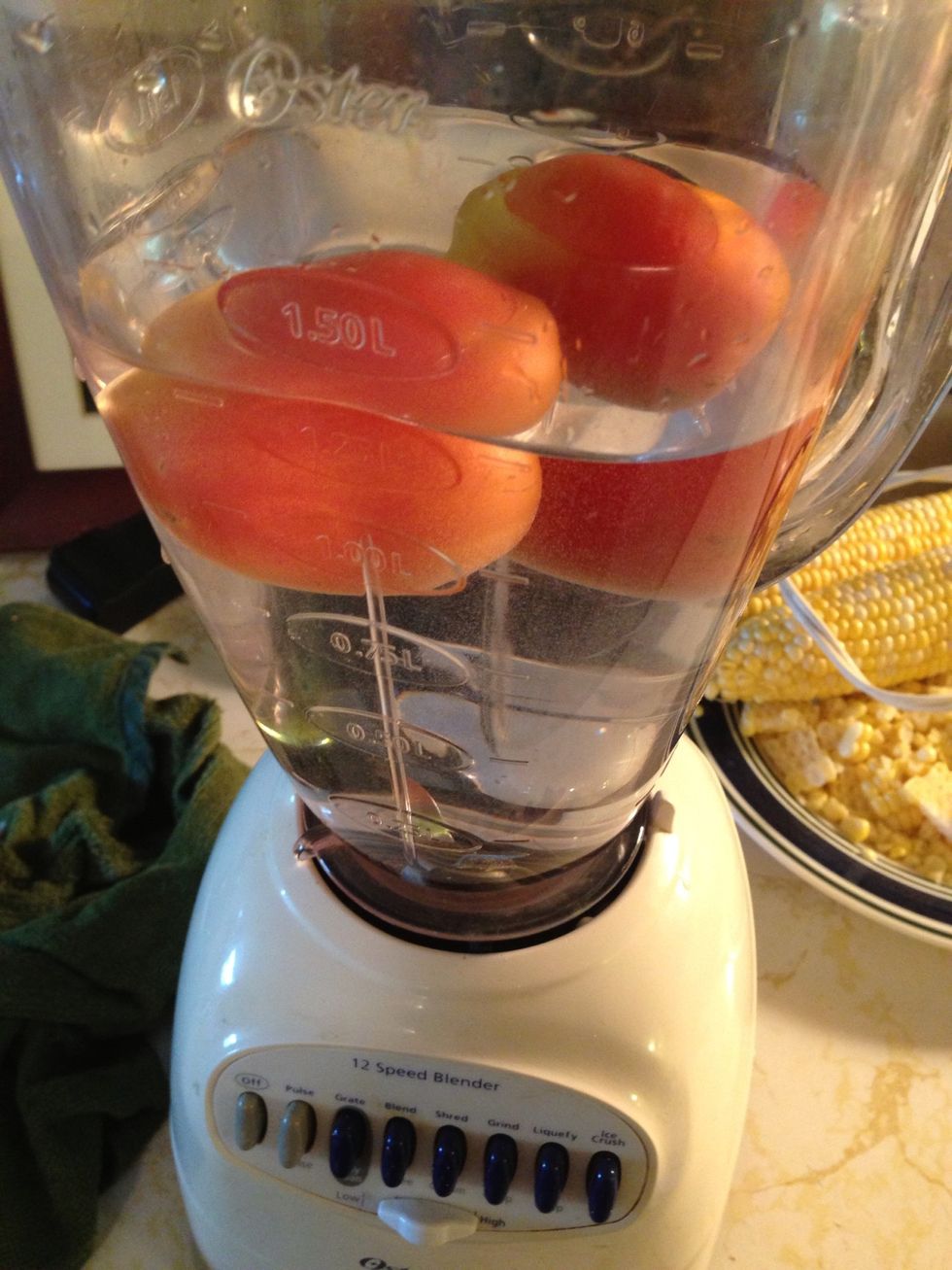 In a liter of water blend 2 tomatoes
Add seasoning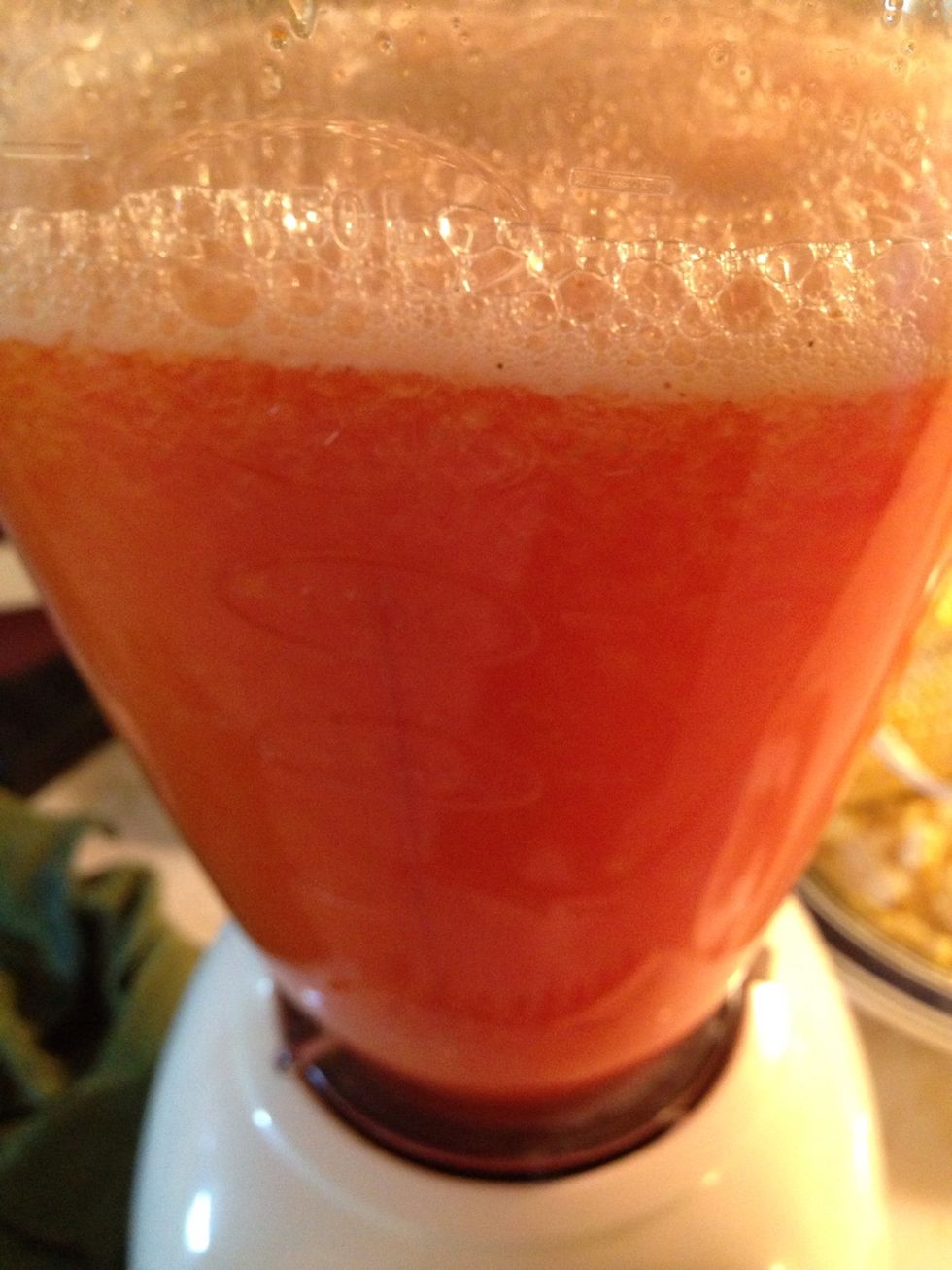 This will give you the fresh red color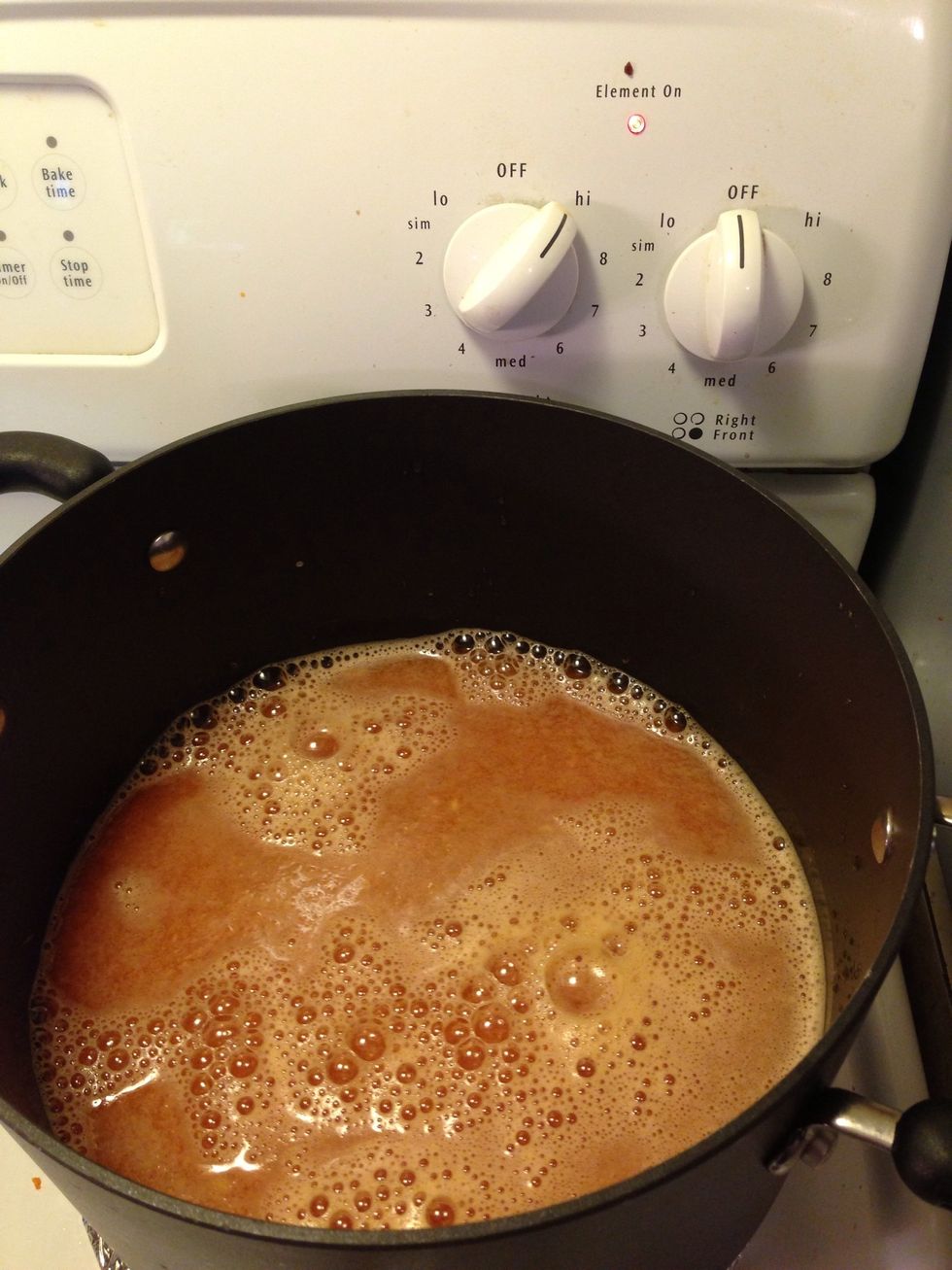 Place the liter of blended tomato water and a second liter of regular water. You can do a total of 1.3L because I did 2 but I like the soup!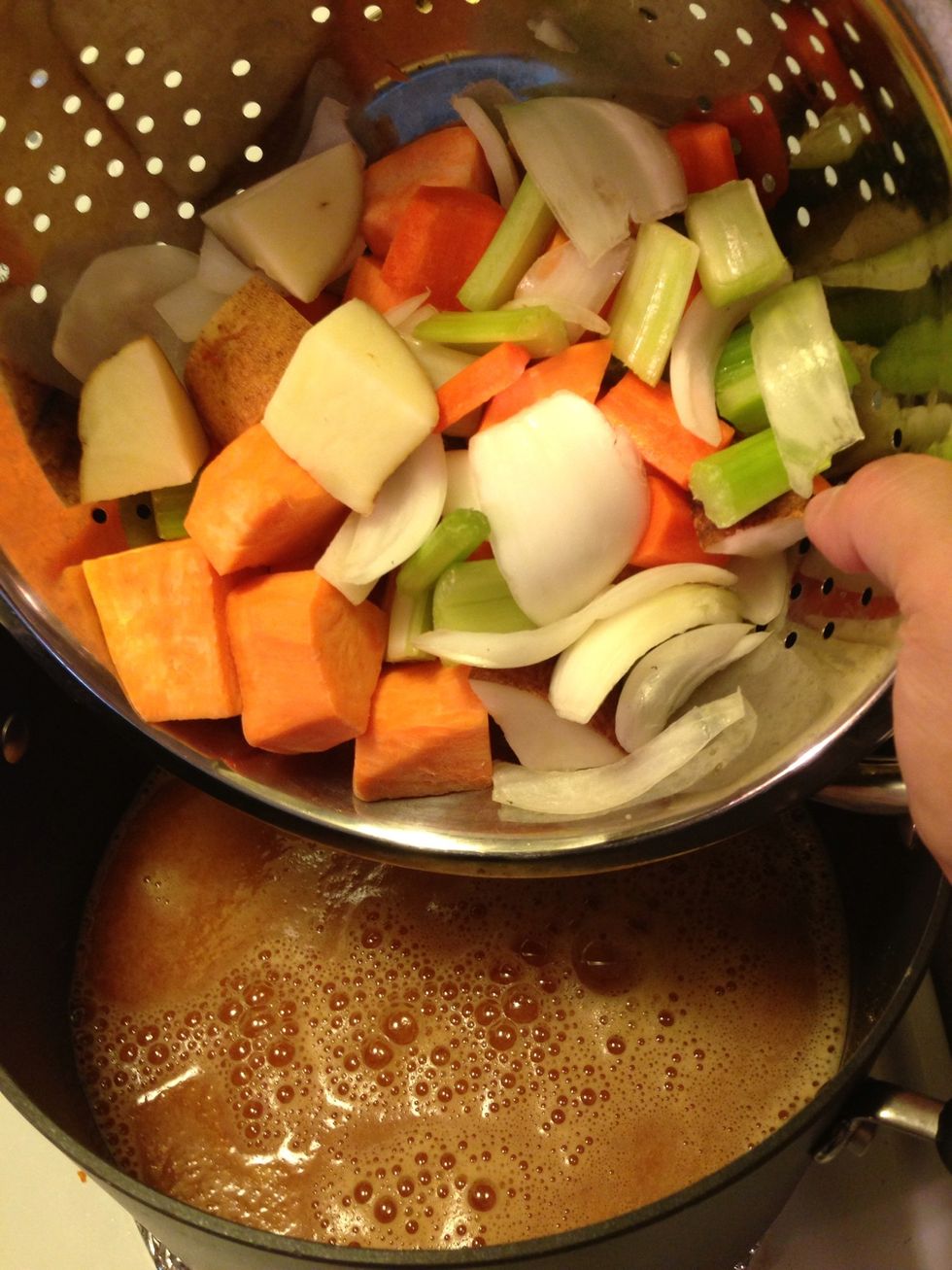 Add the veggies in high heat to boil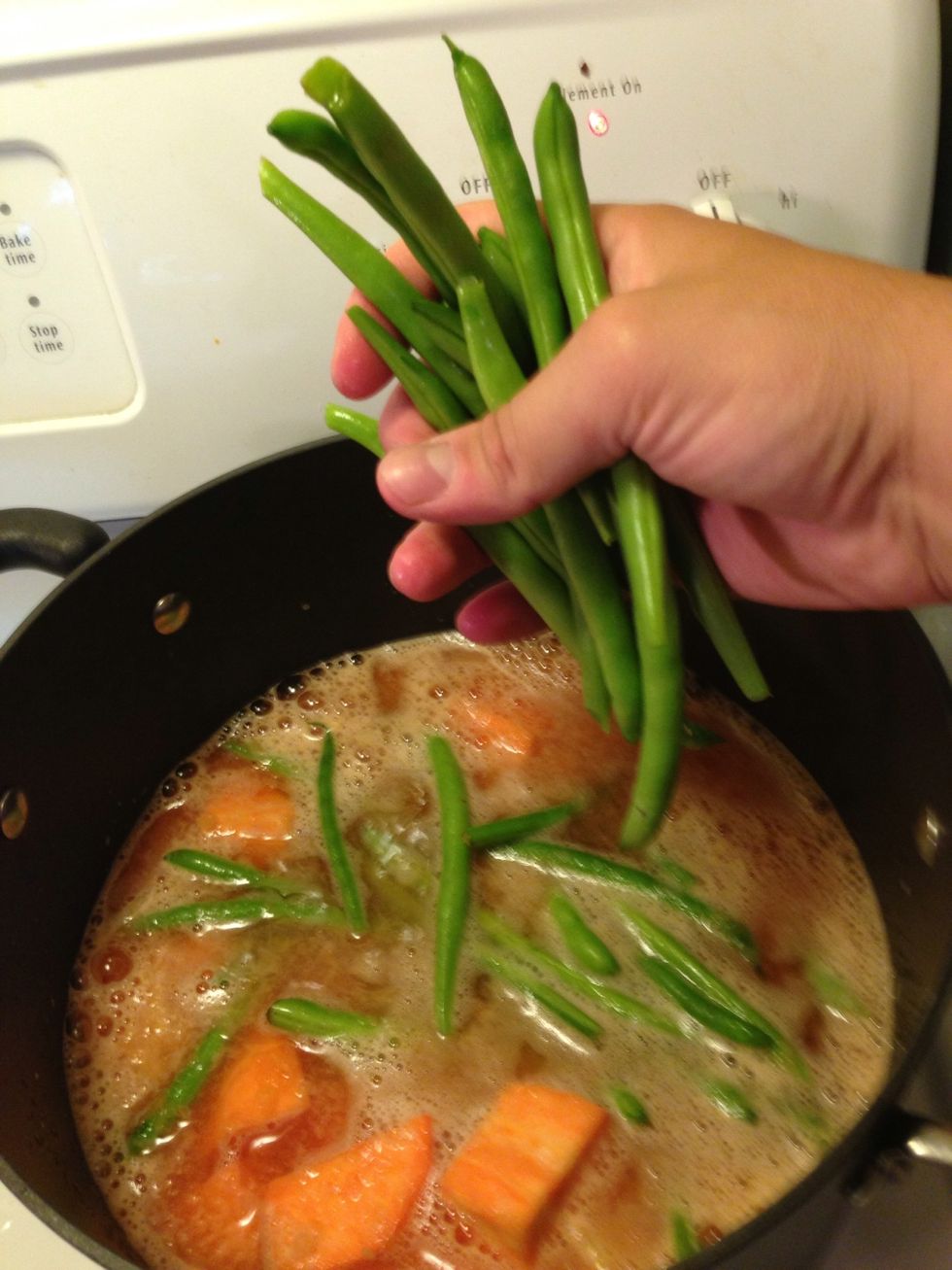 Add the green beans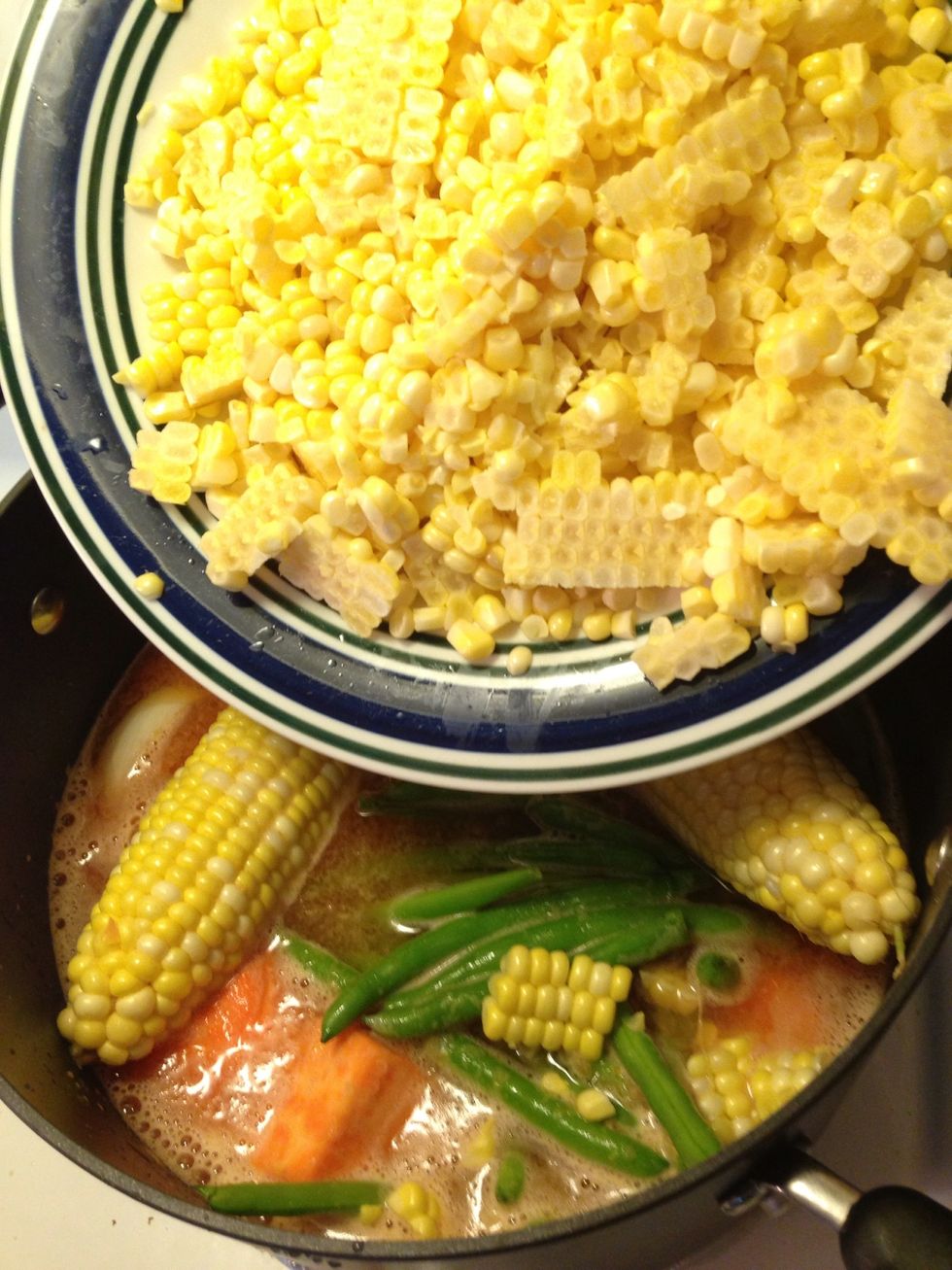 And the corn on the cob and the sliced corn
For a safe seafood eating, brush the lobster and wash them with a clean sponge, DO NOT USE THE DISH SPONGE! - do this while the seafood packages thaw out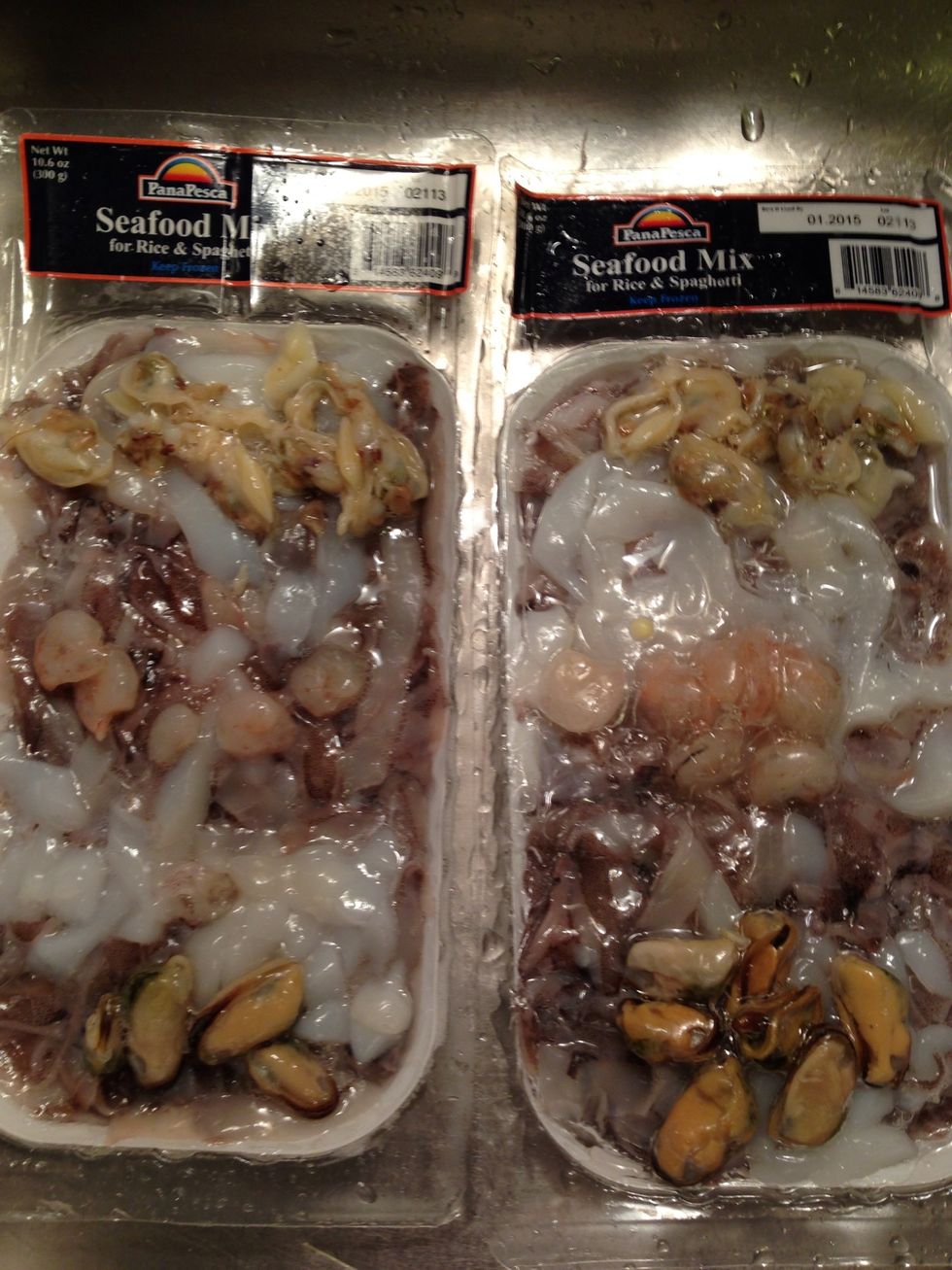 They don't take very long to thaw out, I leave them out while cleaning the lobsters with cold water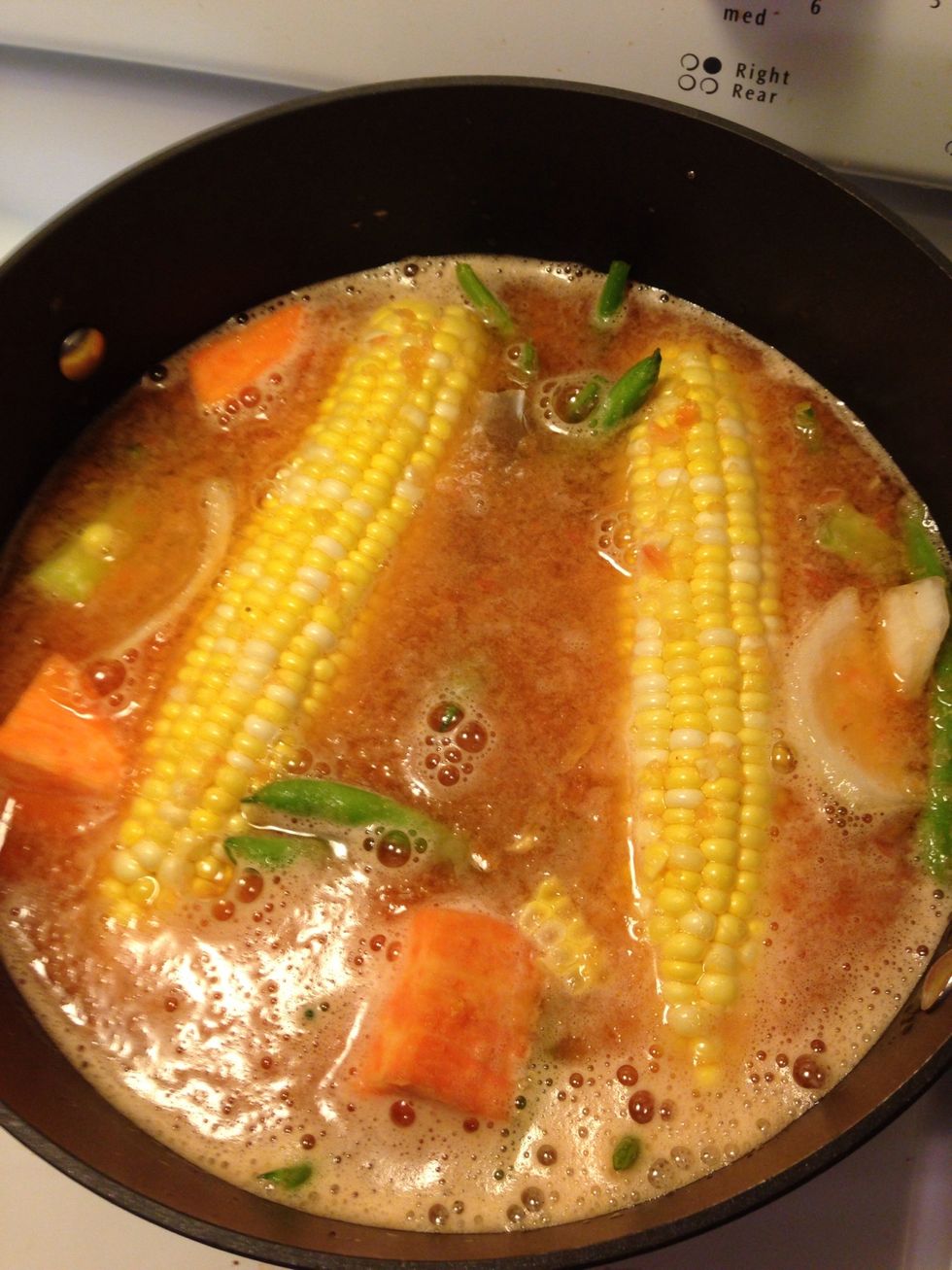 Bring to a boil on high heat. Leave the lid on and turn it with a large spoon from time to time. When it starts to boil lower the heat to med for 10 minutes. Then turn it back on high to drop lobsters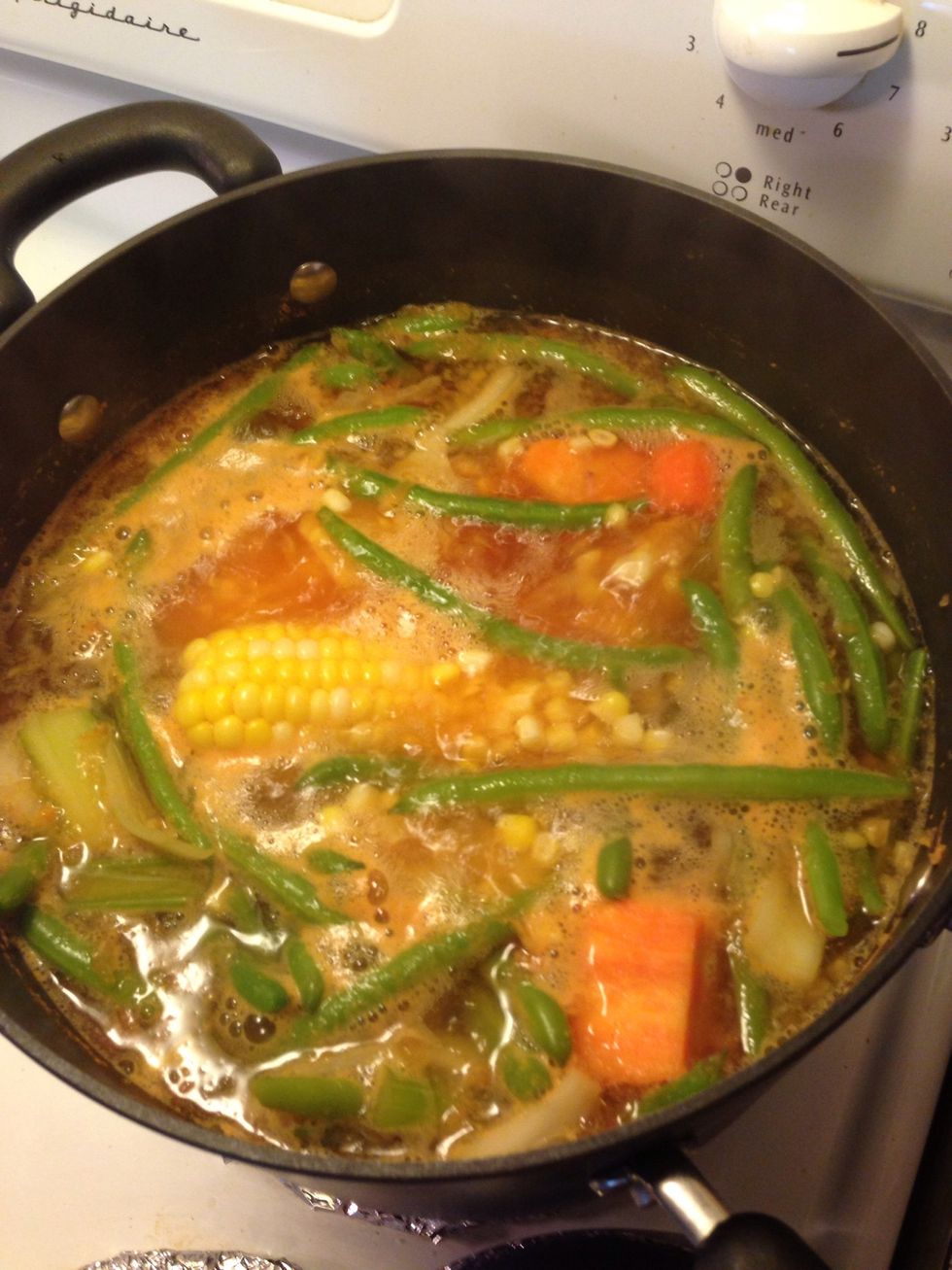 It should smell delicious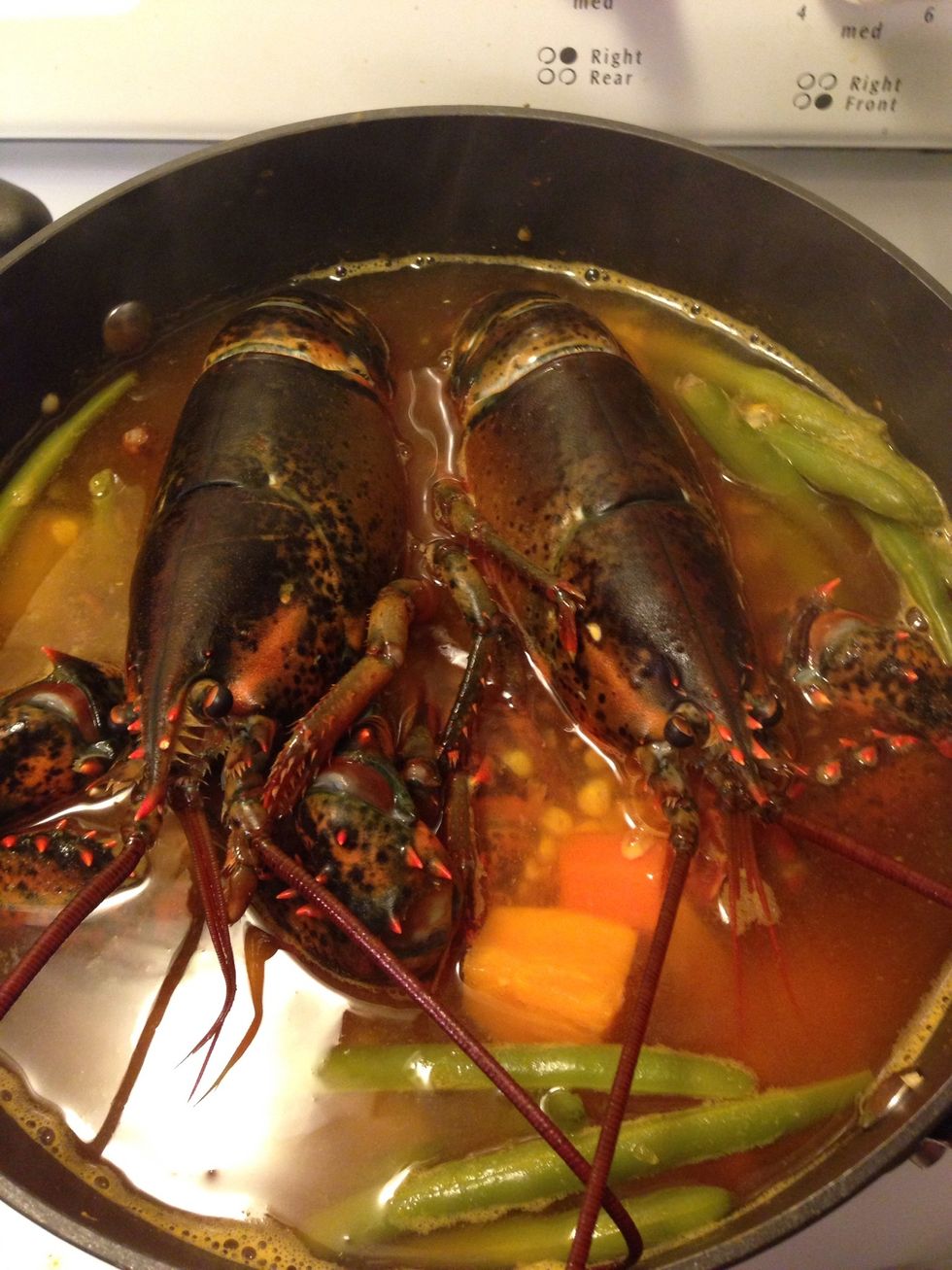 When the soup starts boiling up again drop the lobsters in and cover with lid! Start a 6 minute timer!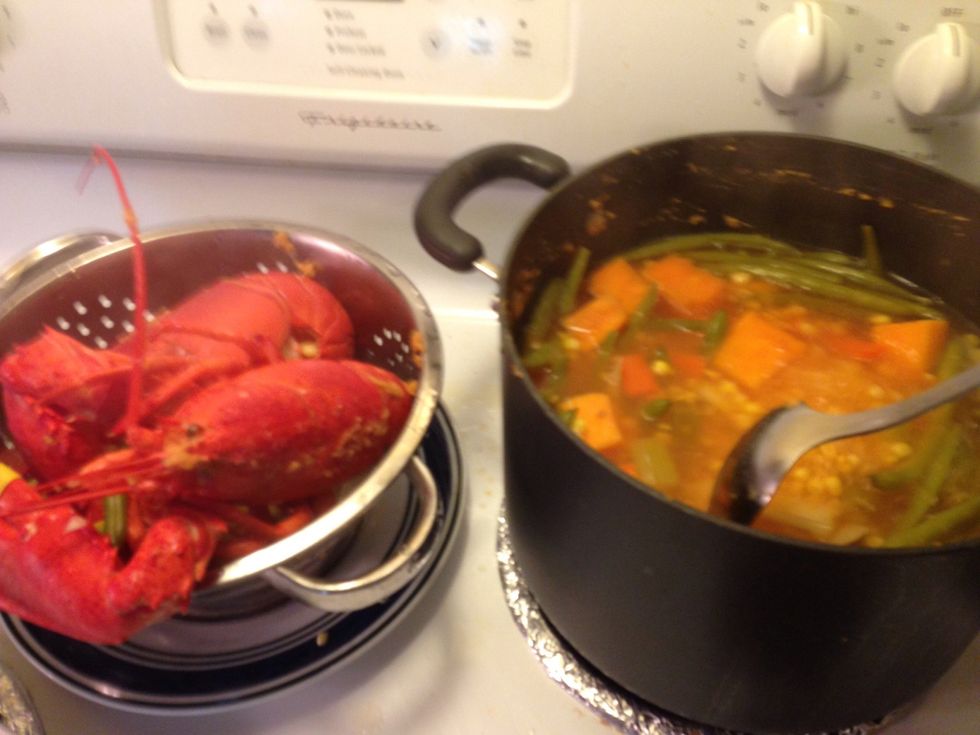 Take out the lobster, careful, they're hot!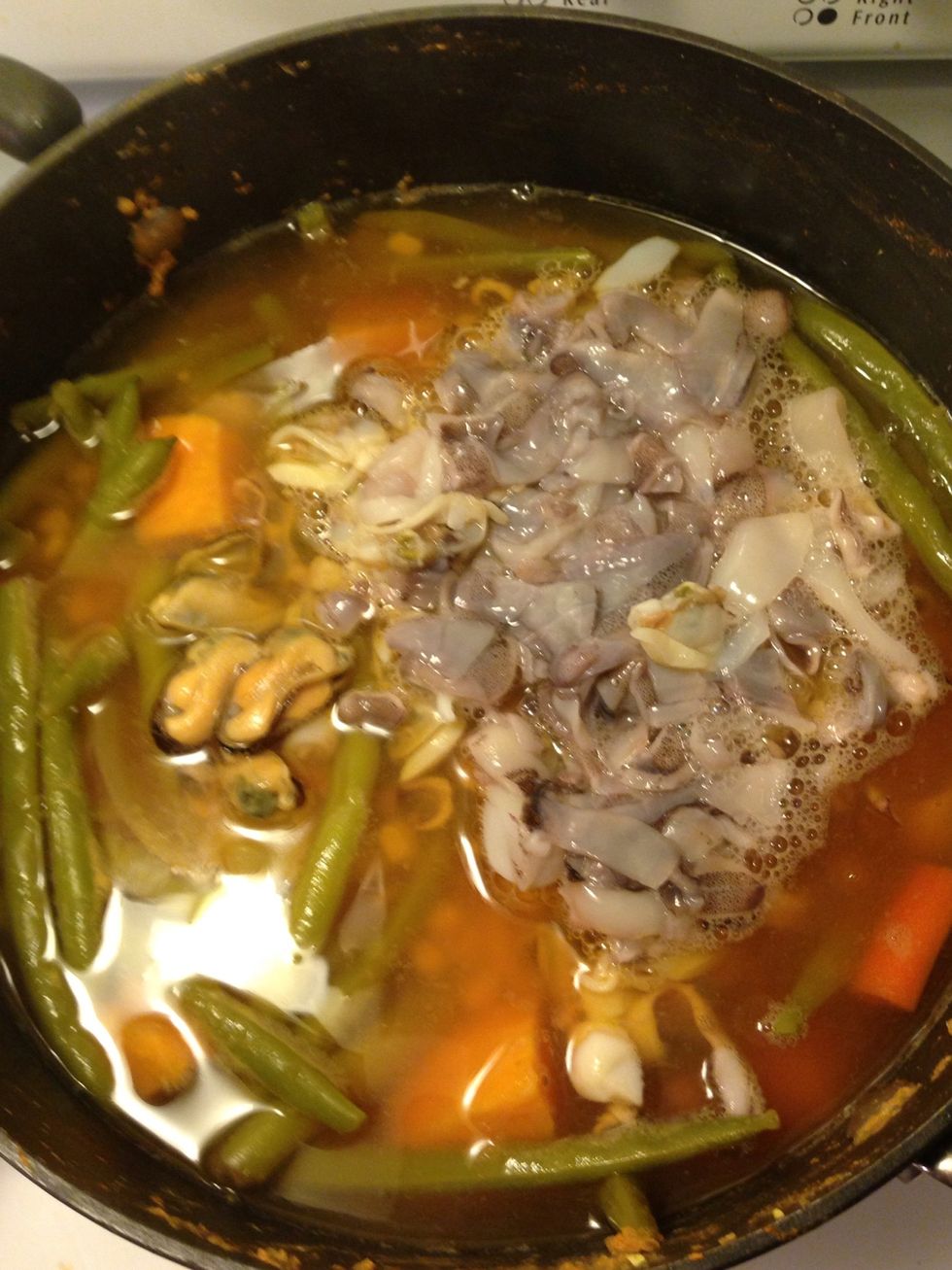 Add the packages of seafood mix and cook on high for 3 more minutes. Turn the stove off and leave it setting for 5! Then serve.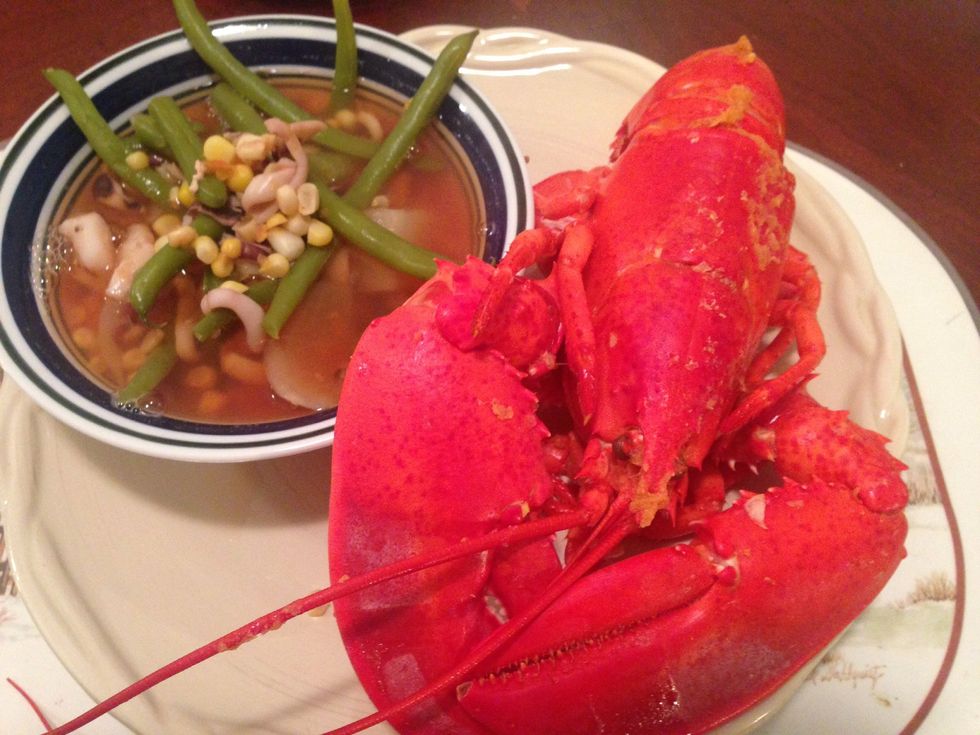 Serve and enjoy!
Seafood mix
Vegetante mix
2.0 Lobsters
Blender